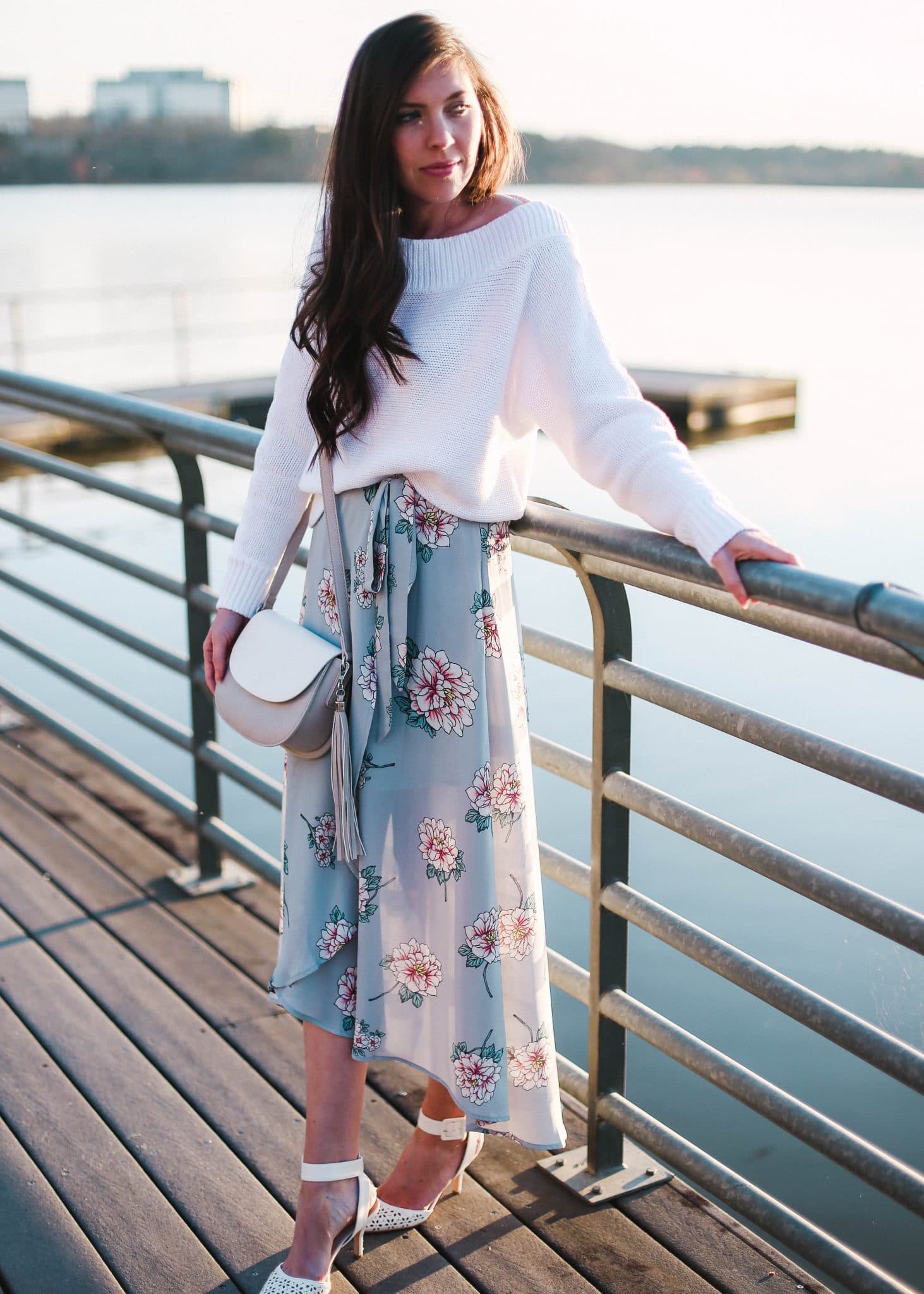 Happy Monday, everyone!
I hope y'all had a great weekend. I feel like mine didn't involve a ton of relaxing and I'm not sure I'm ready for a new work week just yet! Luckily for me, this week is a shorter week. I'm taking the day off on Friday to go on my bachelorette weekend with my fave girls and can't wait! I've teamed up with some other bloggers to giveaway a Nordstrom gift-card so scroll down to the bottom of this post to enter!
I've been loving long skirts lately… I recently posted about this long white one but today's look features one of the prettiest floral prints I've ever seen in the most perfect spring colors. I paired it with a simple white sweater and some of my favorite white pumps I own. If heels aren't your thing, I found an almost identical flat version here! Ahhh, spring cannot get here fast enough.
xo, Shelby