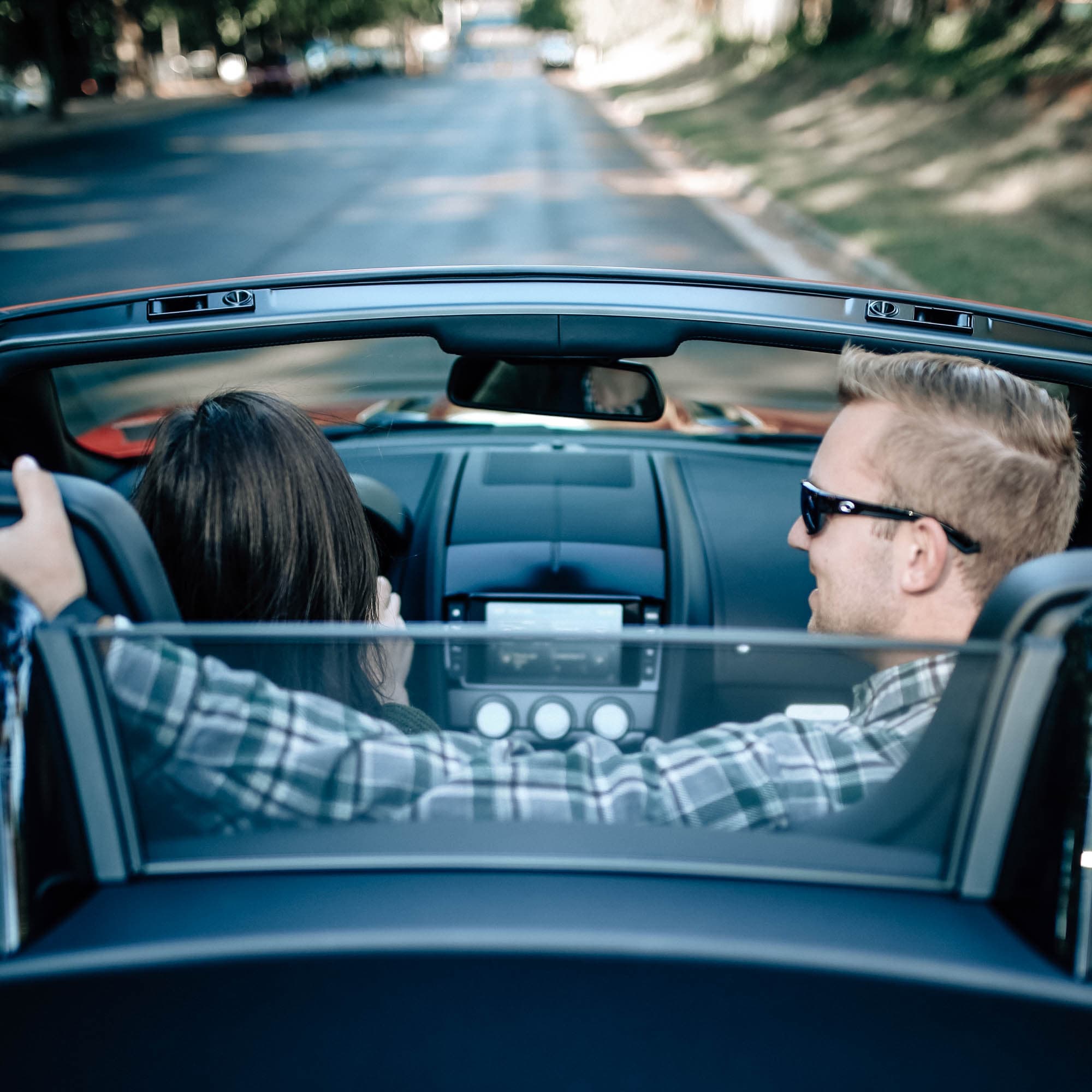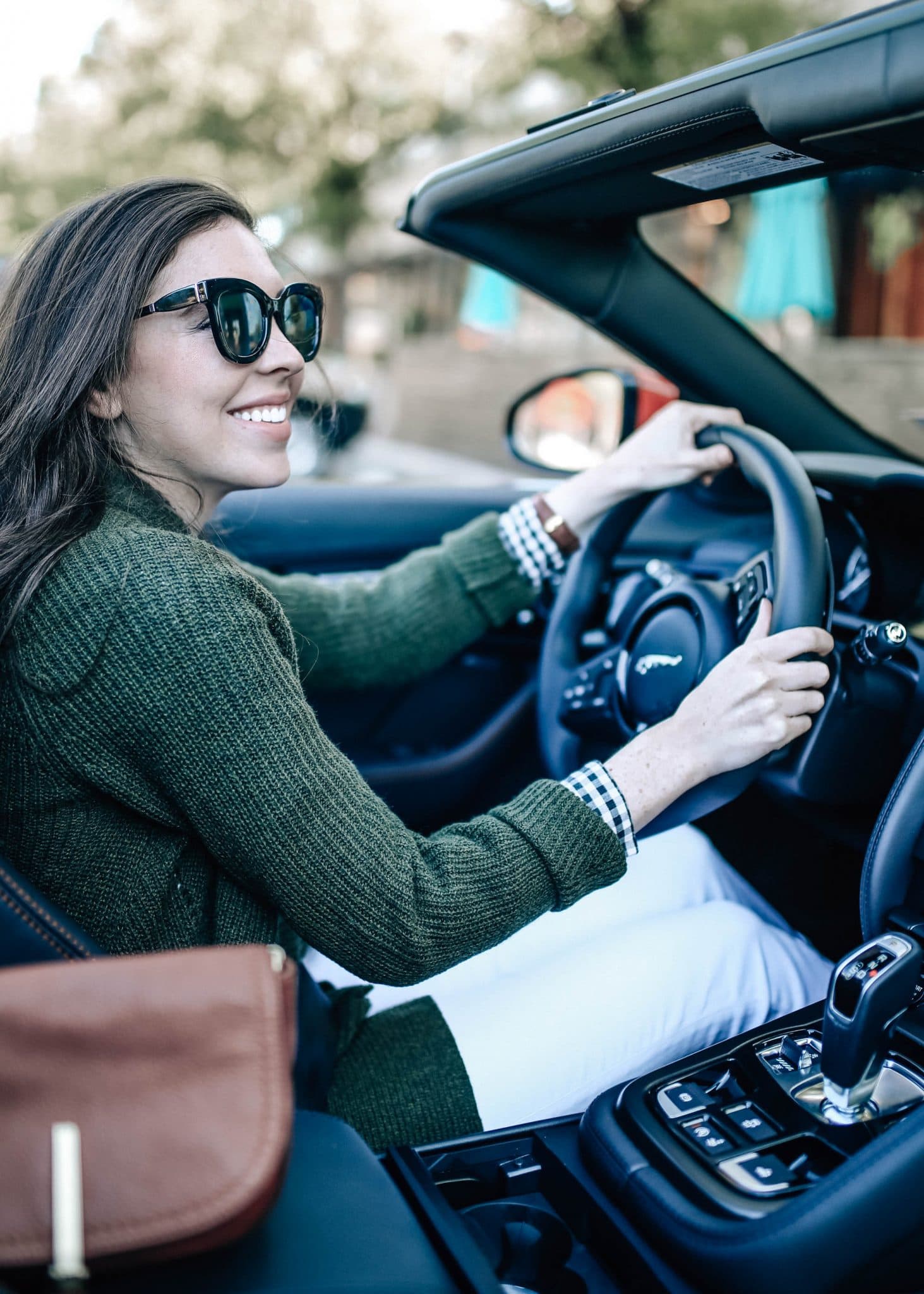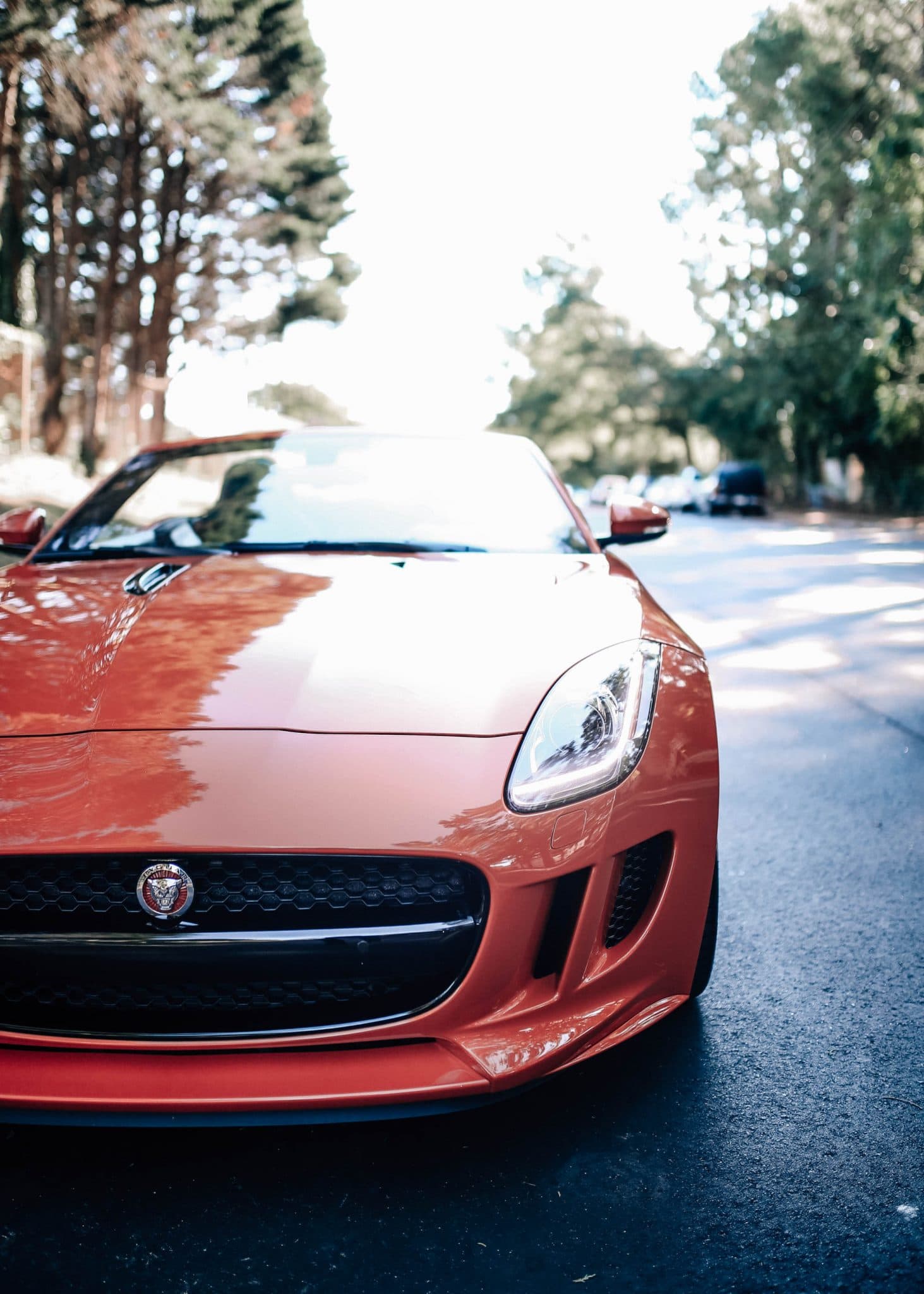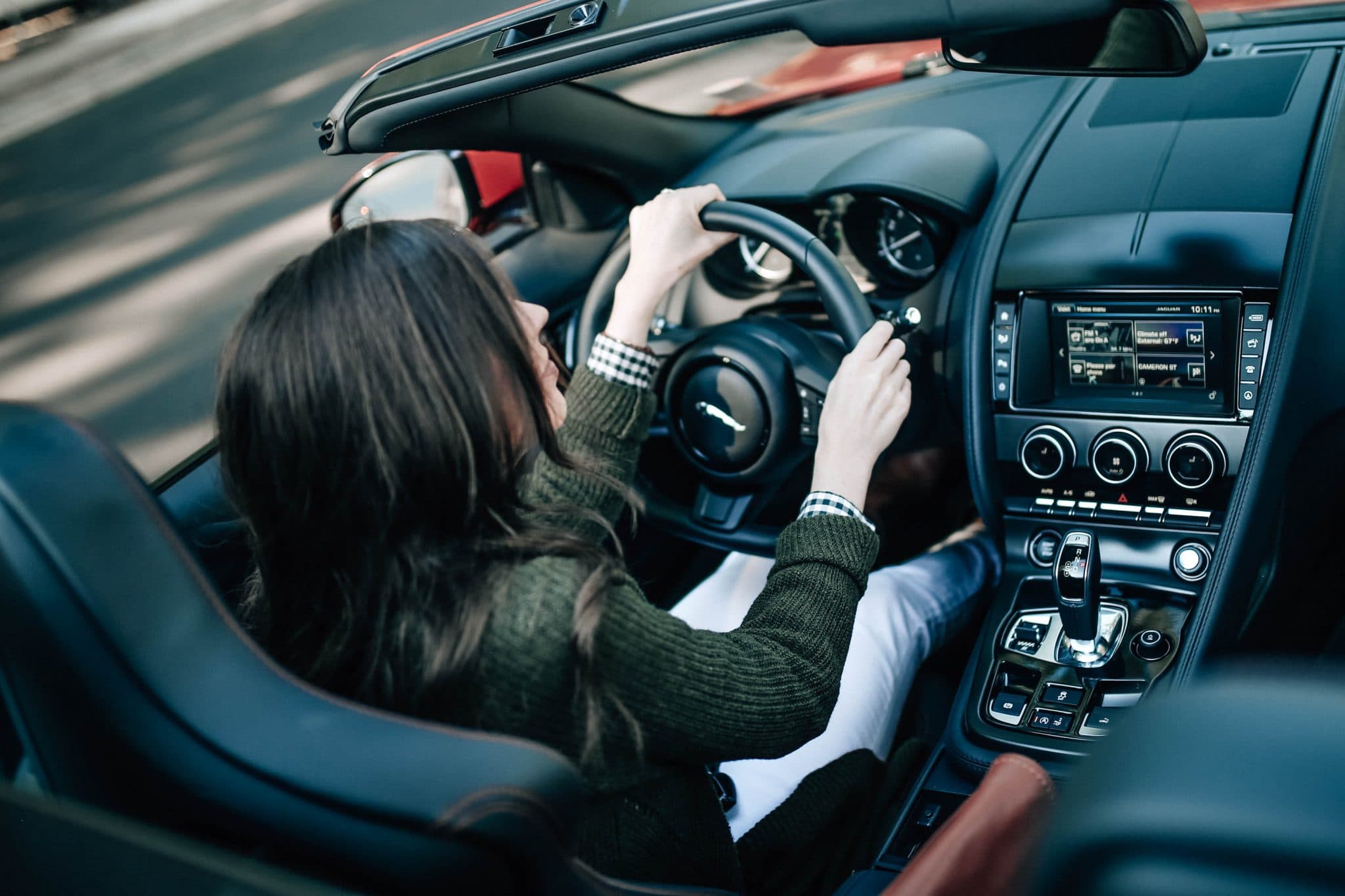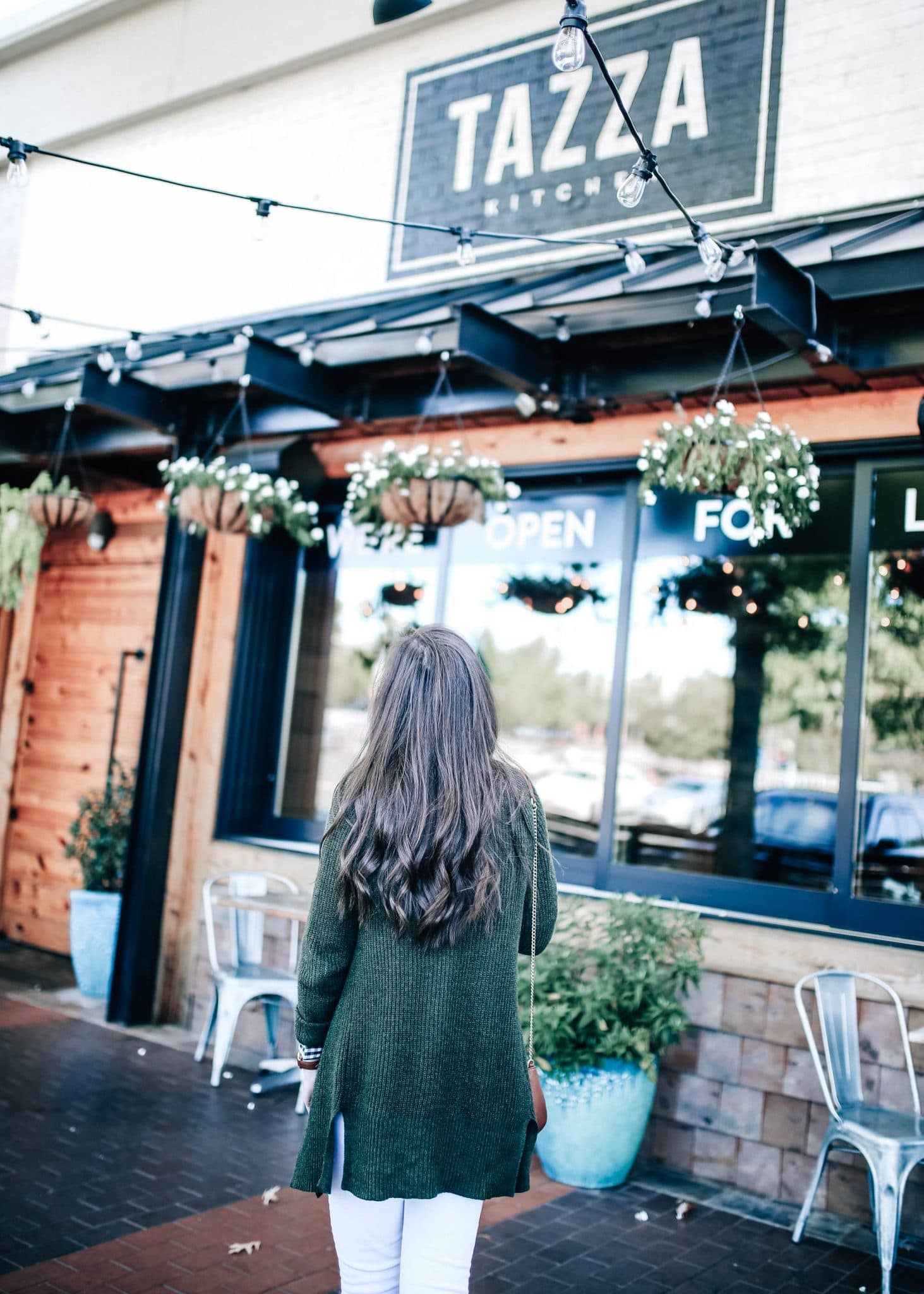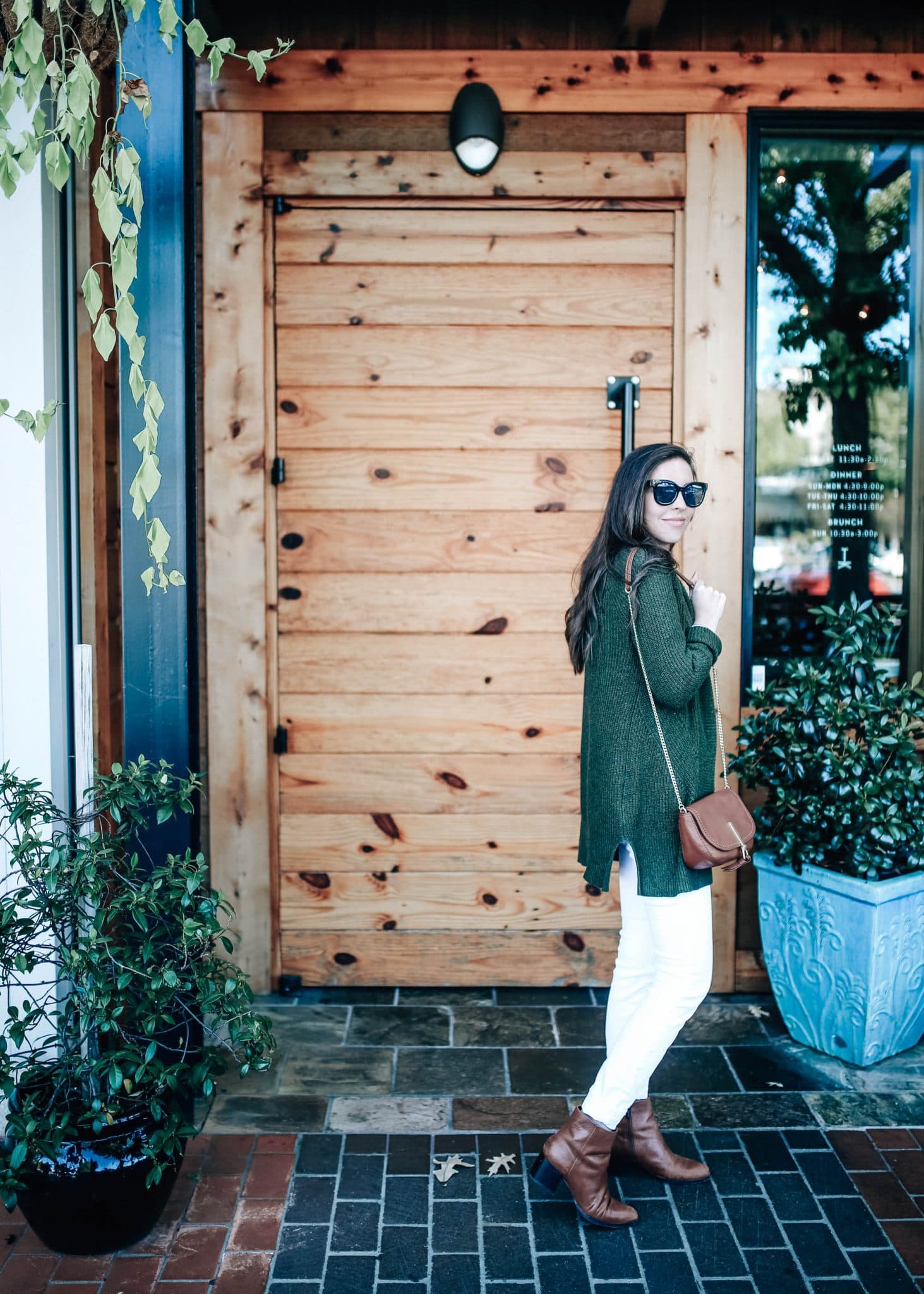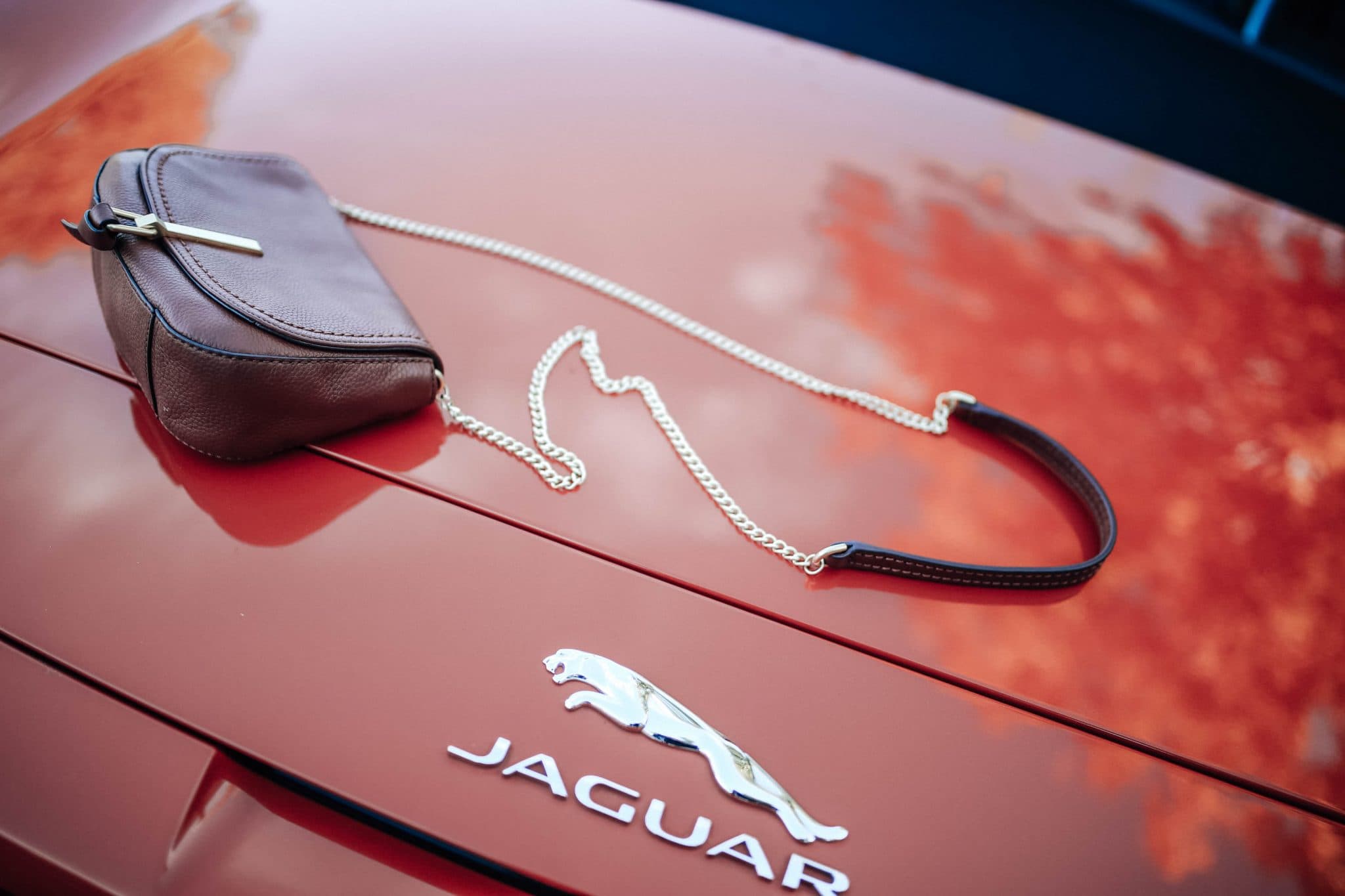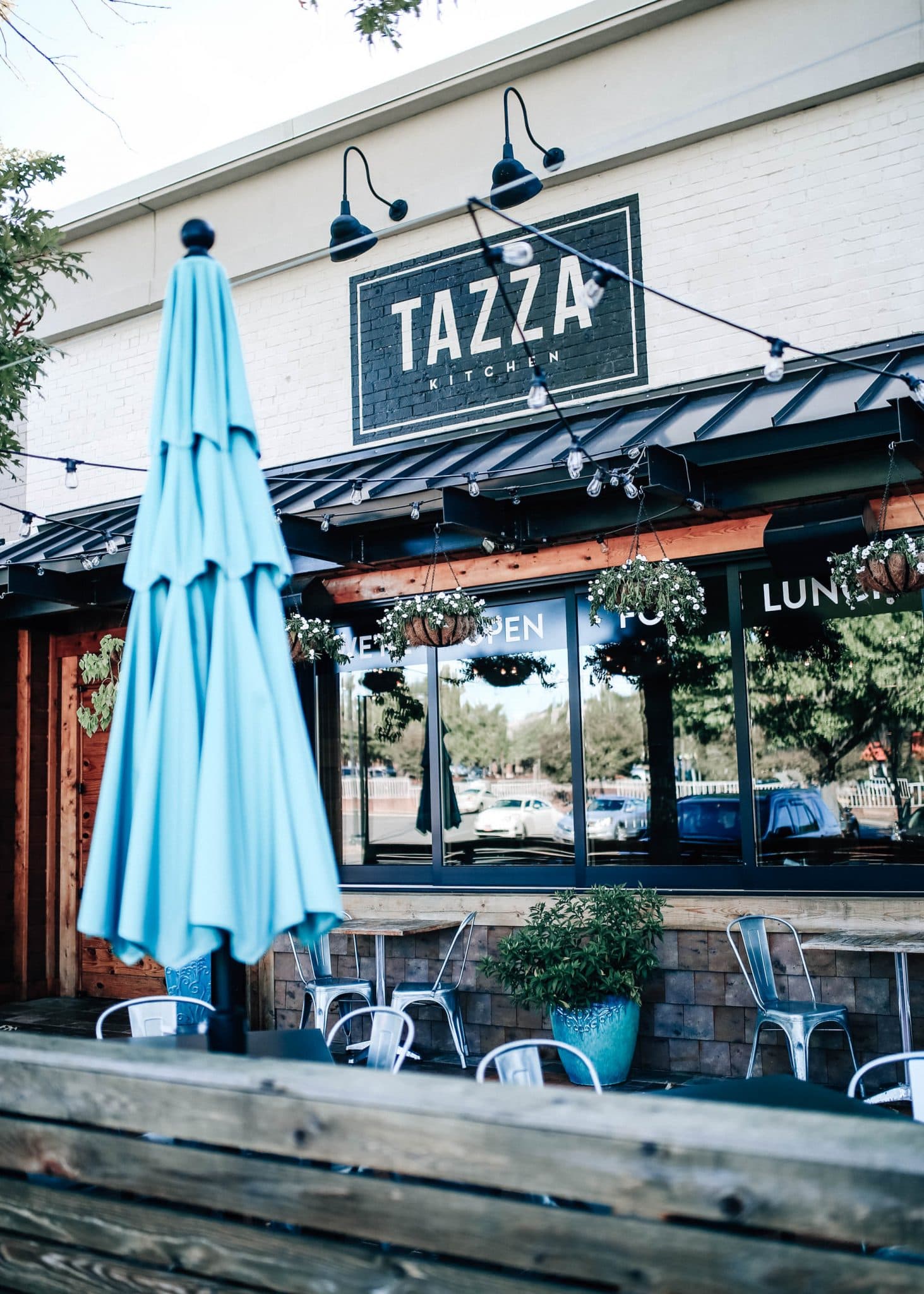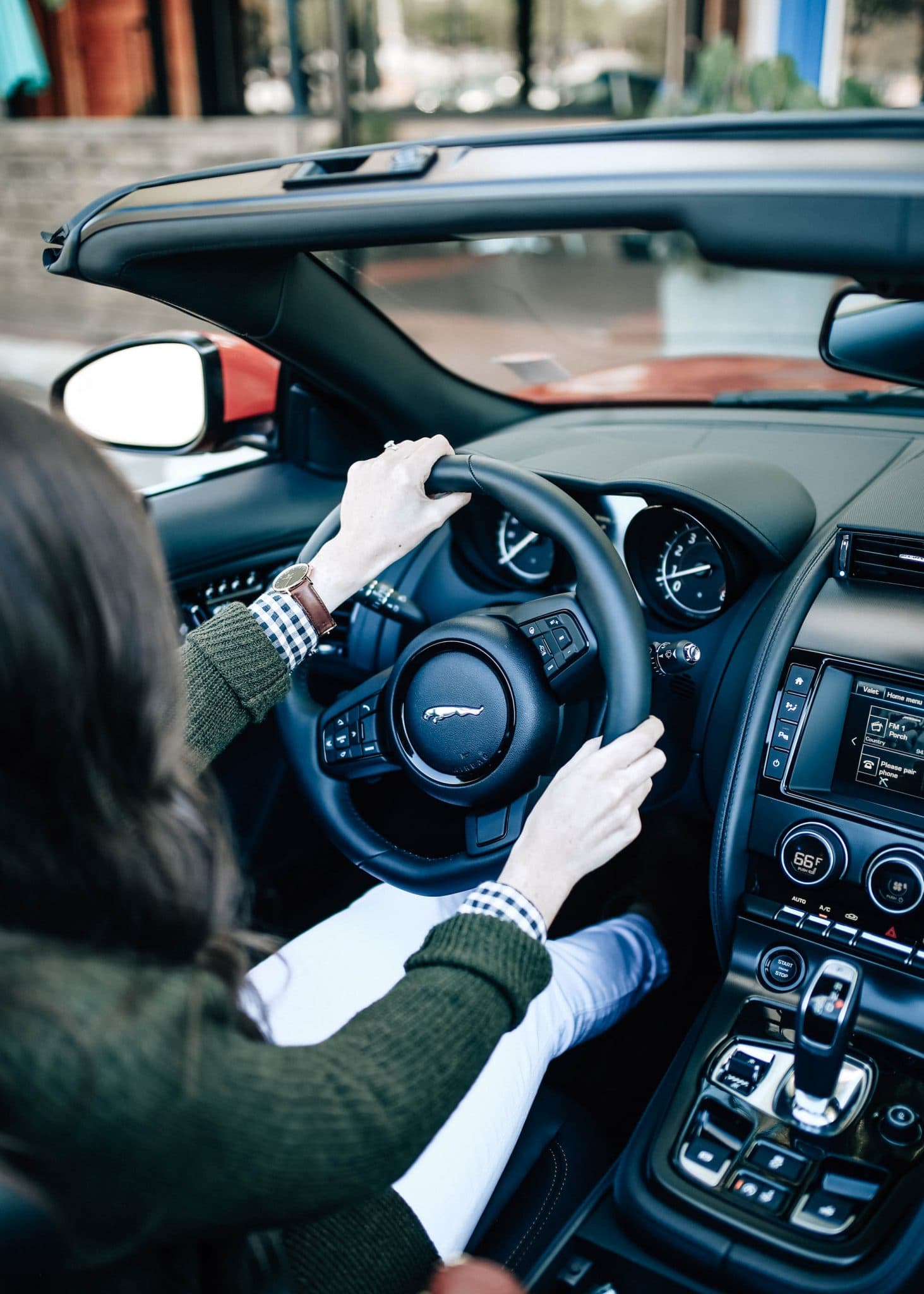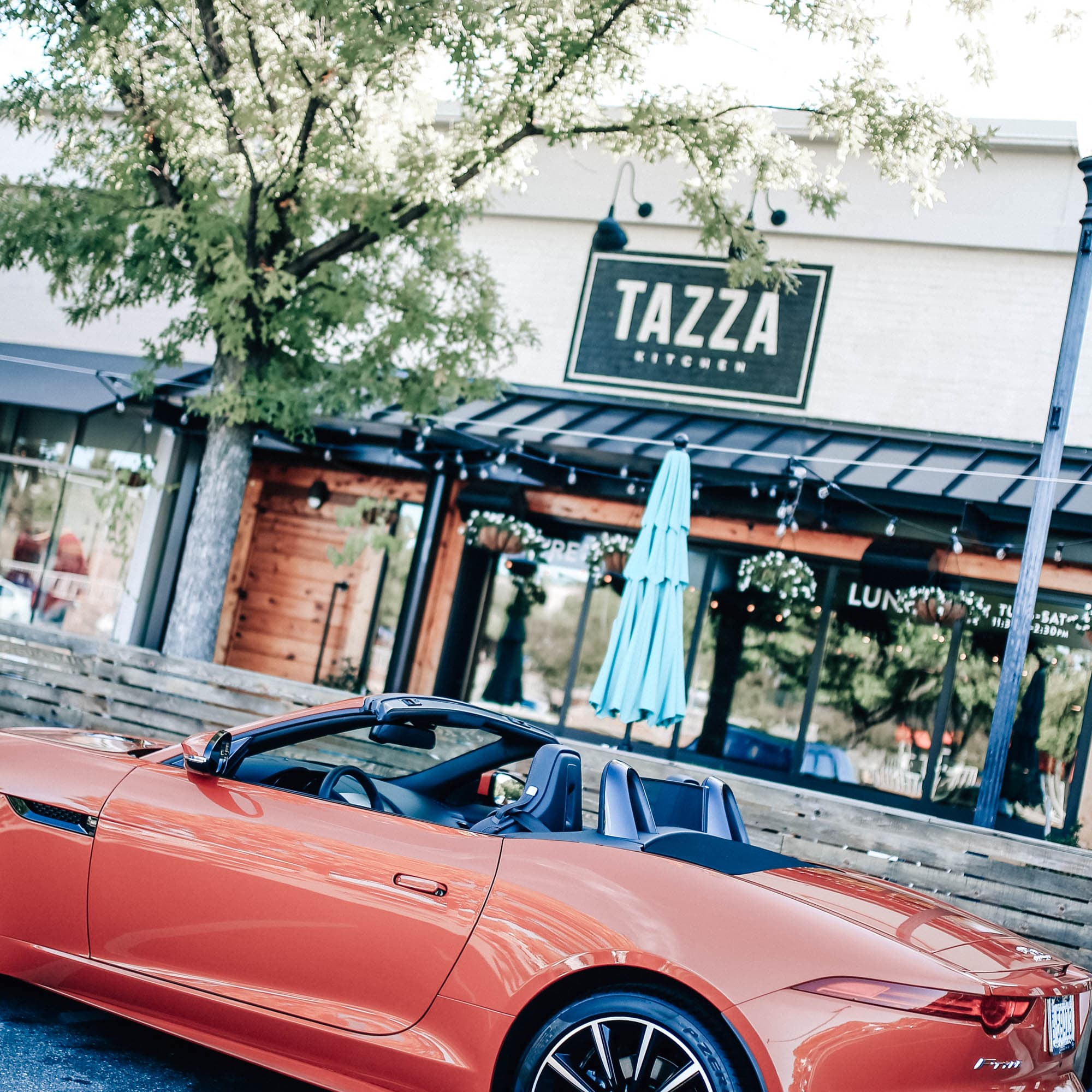 What is your favorite day of the week? Saturday will forever remain my favorite day of the week and I think most people would agree. I have my ideal Saturday and Sunday scenarios, especially during this time of year. My favorite type of Saturday is spending time outside, exploring local areas with my husband, and trying new things. A few Saturday's back, TJ and I had the opportunity to cruise around in the newest Jaguar F-Type from Jaguar Cary for the day. When I first saw this car, I was really excited because I had never even driven a convertible before. I honestly can't even remember a time when I've ridden in someone else's convertible so I knew this was going to be so much fun. It was 80 degrees, sunny, and the perfect day to drive off to get some lunch at a restaurant we've never tried before.
One of our go-to weekend spots to eat is Cameron Village; although, this time we decided to try out Tazza Kitchen, a restaurant that neither of us had been to! My friend, Betsy, lives over in Cameron Village and is a frequent customer, always raving about the food, so I was excited to try it out for the first time. I was surprised to hear that the food was inspired by the 'Baja countryside' and the Italian coast (and many spots in between). I can't think of any better combination, really. TJ and I ordered a white pizza and guacamole/chips/salsa (some of the best I've ever had). Both were so delicious and we cannot wait to go back! I think the best part about the restaurant (well, other than the food) was the outdoor dining area set underneath cafe lights and blue umbrellas. It is one of my favorite times of year to eat outside and Tazza's patio did not disappoint. Another plus? You can order online! Next time, I have to try their 'gelato & cake' on the menu for dessert (does salted caramel gelato and almond/orange flourless cake together not sound like the best combination!?!).
Back to this insanely cool car though… The F-Type is is Jaguar's true sports car. It took me a little while to get used to there not being a back seat but, by the end of the day, I was loving driving it. It was so much fun and although I might not be an orange sports car convertible type of person every day, I was that day! I really wish I could drive that car every Saturday. The interior was beautiful and the performance was top notch.
I think it's important to keep life interesting and keep trying new things, whether that is just trying out a new restaurant down the road or cruising down the highway in a convertible with the top down. Sometimes life can feel repetitive doing the same thing each day but if you make adventure and trying new things a priority, life is anything but!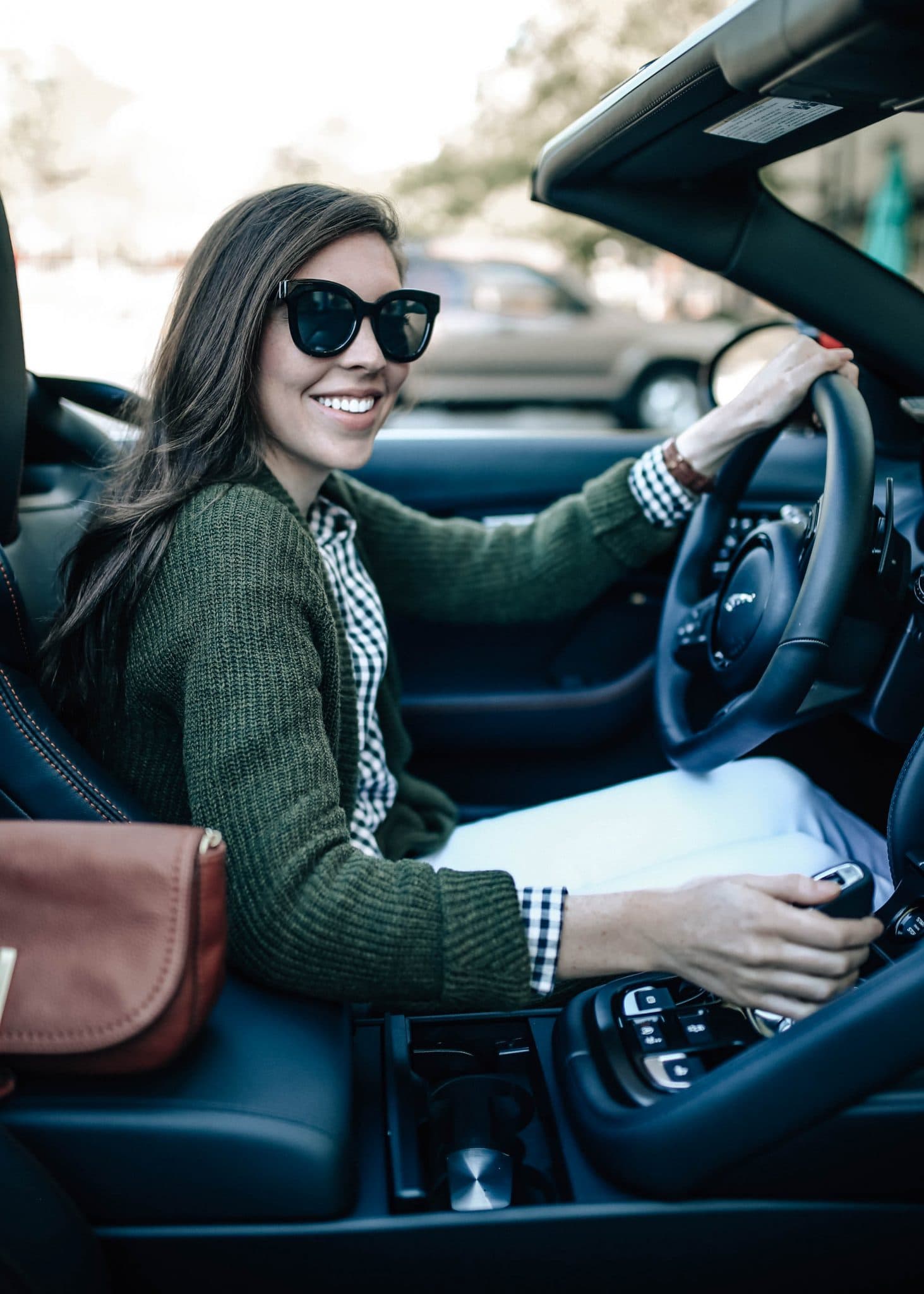 Thank you to Cameron Village and Jaguar Cary for sponsoring this post.