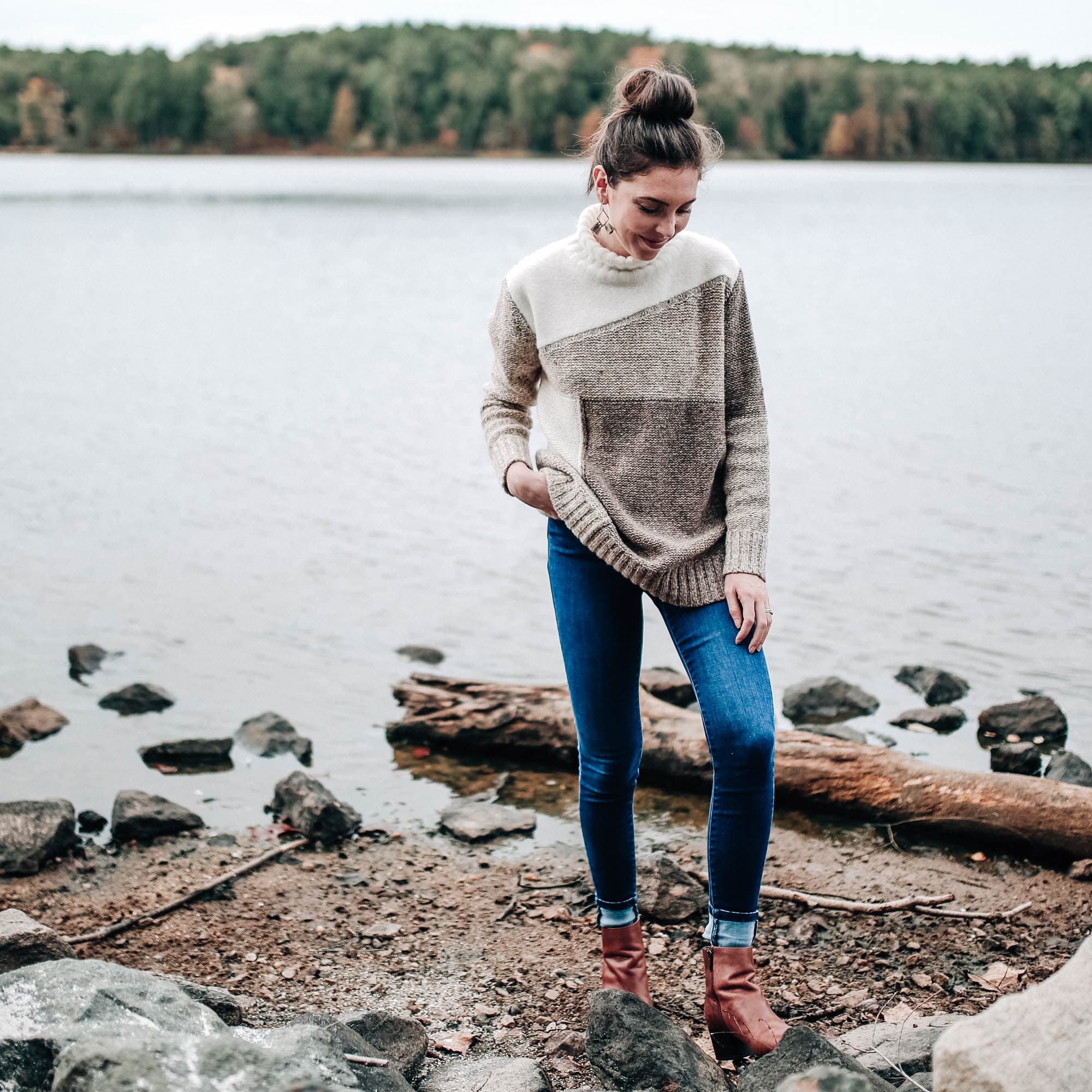 We're back home from a weekend in Asheville celebrating one of my best friends' weddings and it was such a beautiful weekend all around! If I wasn't already in the fall mood, visiting the mountains really got me excited for fall sweaters like this beautiful neutral patchwork one I found at Bevello the other day. I know I've mentioned this before but one of my favorite places to shop locally lately is Bevello. I also recently discovered that Bevello has free shipping and free returns for online orders and it isn't a secret that I prefer to shop online whenever possible. I also picked up these $18 tassel earrings (available in several colors) and I'll be wearing these on repeat!
TJ and I had booked a trip to the Pacific Northwest for later this week but decided last week that it was best if we cancel it until next year. We're hoping to buy a house by the end of this year and figured the timing wasn't best. We haven't even officially begun this house buying process and it already is intimidating. I can't wait though! Anyways, I am looking forward to many fall weekends around my town this year.
Hope y'all have a great week!
xo, Shelby