You guys! We are less than two weeks away from some really exciting stuff. You know that feeling when you want to share something fun but want to keep it a secret until its "official" incase anything falls through? That's how I feel. On another note, today we're talkin' weekend wear. I never post on a Saturday but, to be honest, this week kicked my bootie and I never found the chance to hit 'publish' on this. Anyways, I'm not talking about the weekend-wear you wear out with friends but the kind you wear when you binge watch "Stranger Things" and bake chocolate chip cookies. Specifically, I'm sharing the best joggers for fall/winter and the coziest textured sweater you'll never want to change out of. Both are a great price too at under $40 and under $70! Cold weather used to be my least favorite type of weather but, as I get older, I really appreciate the little things about winter more… big sweaters, hot chocolate, cozy blankets, cheesy holiday movies. I love it all.
I love these joggers because they are longer than some of the other ones I've seen, are a thick and warm material, and are by one of my favorite activewear brands, Zella (size down though! Mine are an XS and they are even a little big). I also love this textured sweater because it reminds me of this one I posted a couple weeks ago but sold out insanely fast, only much more soft!
I am so excited for a couple days of quality family-time next week. TJ are in charge of making mac-and-cheese for 20 people and two Thanksgiving dinners so that is what we will be doing on Wednesday night. About to head to Target right now for all the ingredients and beat the crowds.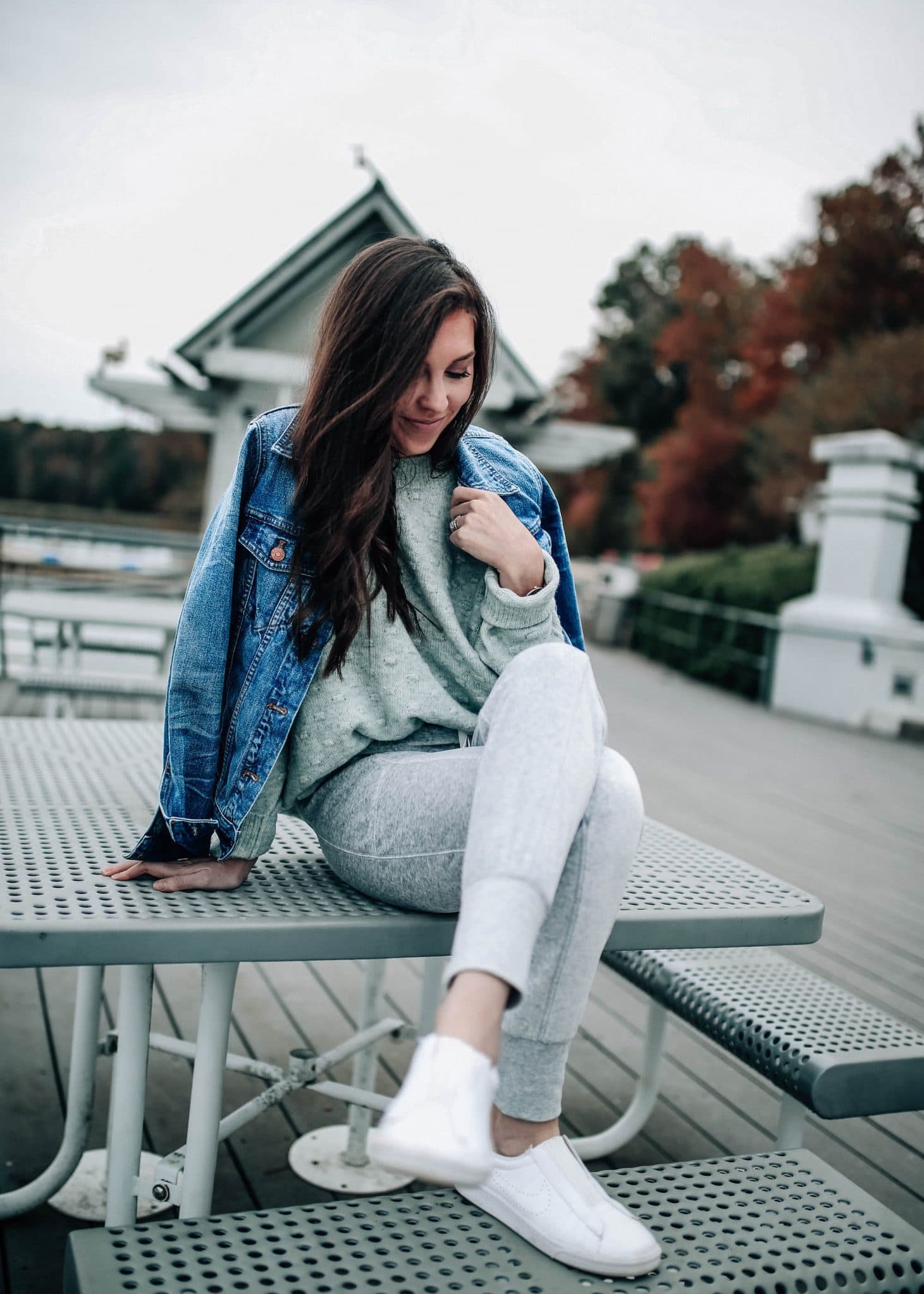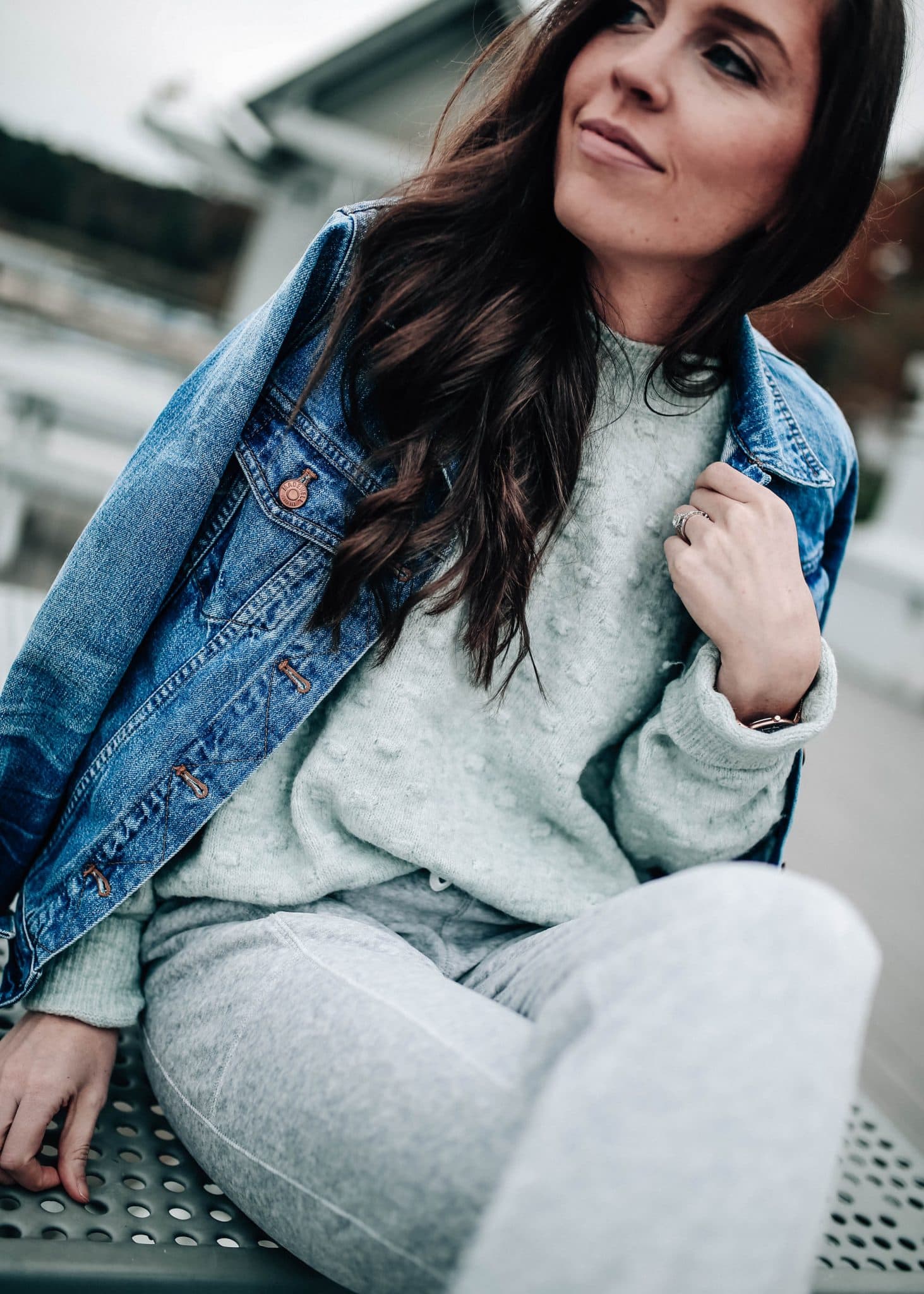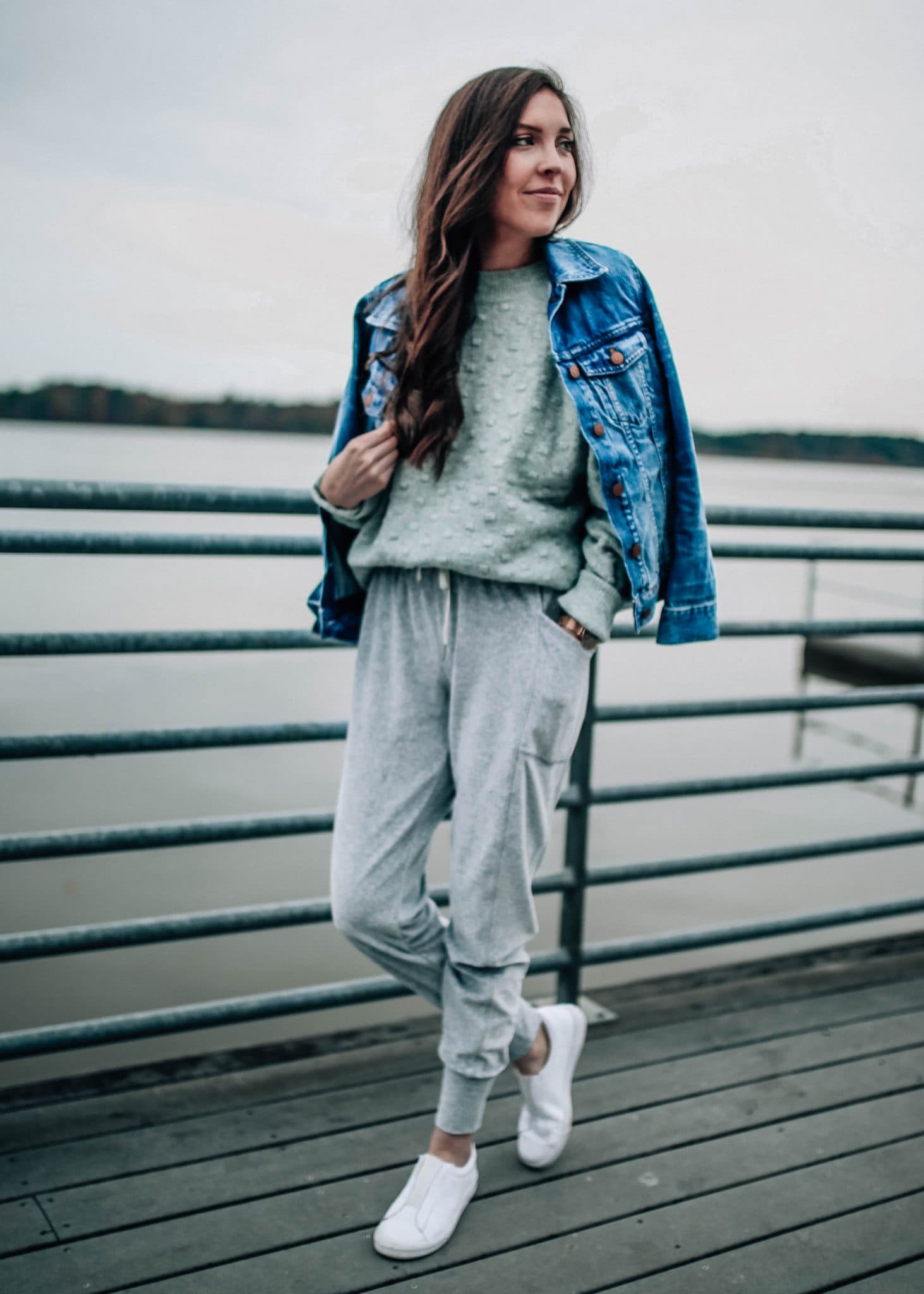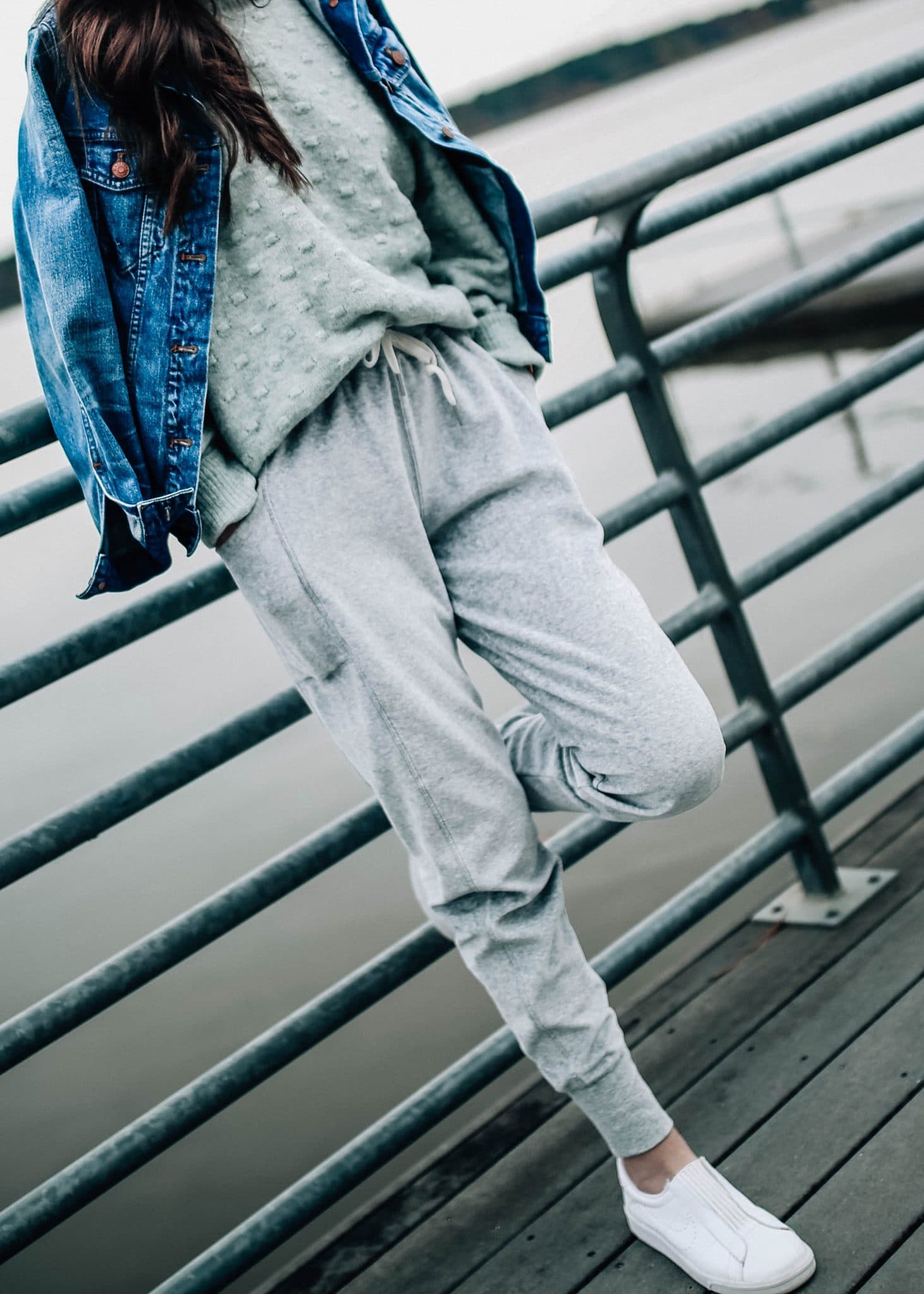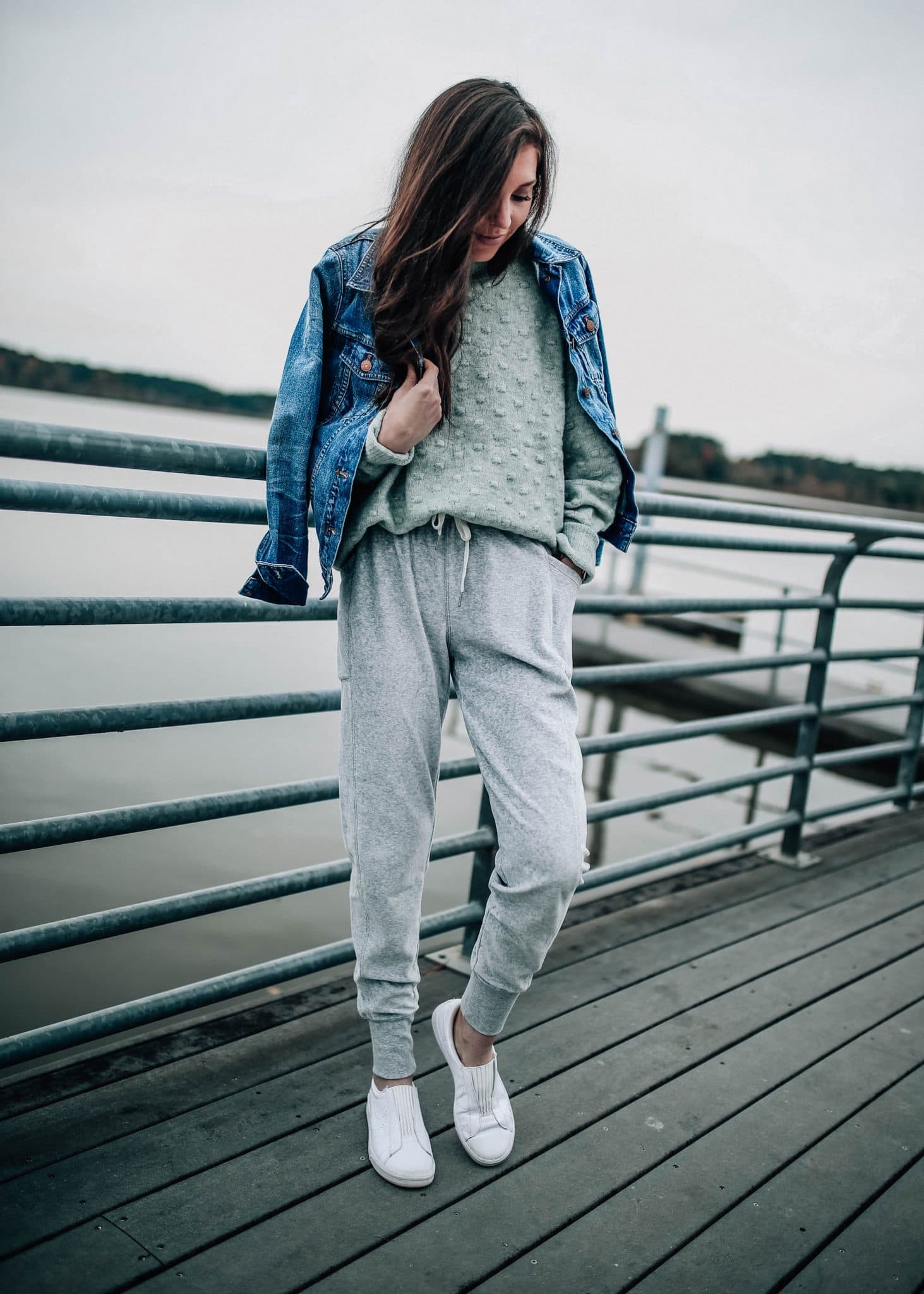 <center>

</center>