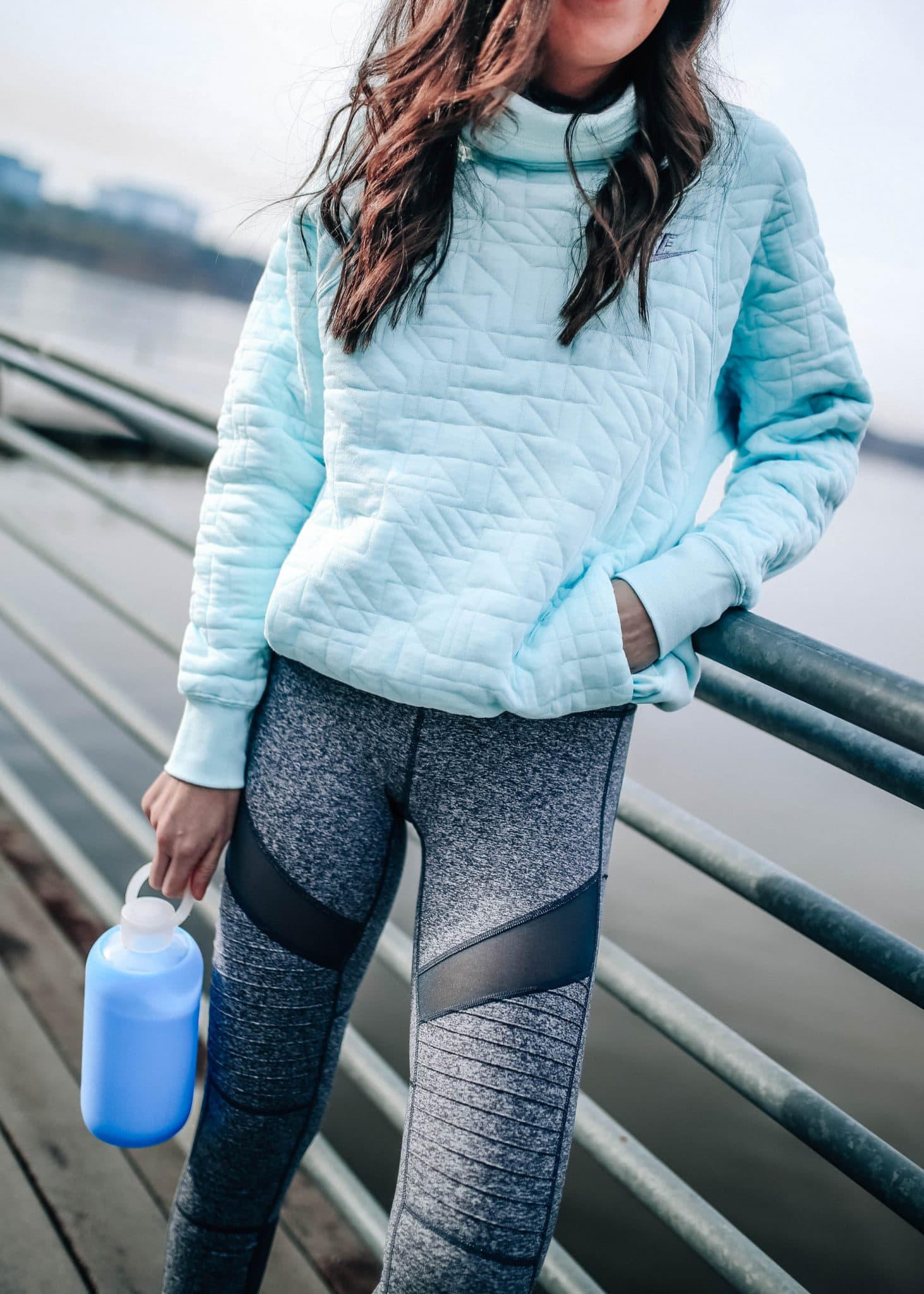 In the spirit of it almost being the new year, I wanted to continue with my 'Best of 2017' posts and today focus on fitness and activewear. The first half of the year was spent day after day in the gym leading up to our wedding day and then, after that, I haven't quite set back into a routine (by not quite, I mean literally none what so ever). Now that we've settled into our new house more, I'm excited to get back into the groove and on track with a workout plan for not only my physical health but mental health too! The gym we're members of is opening up a new location right down the road from us so now I really won't have any excuse not to spend time there. Scroll below to see which leggings won #1 in my eyes, which sneakers I loved the most, water bottle, etc.

TOP 4:
#4: Outdoor Voices: Outdoor Voices is one of my newest favorite activewear brands this year, mainly because of the wide variety of unique colors and styles they offer. You won't find these colors anywhere else and you also know you're getting quality clothing that'll last.
#3: Zella: Zella is a brand that is exclusive to Nordstrom but is surprisingly more affordable than many activewear brands. You can find their most popular "Live In Leggings" for just $54 (and they have over 3,200 reviews with 5 stars!). The pair I'm wearing in this post (shown above) is their High Waisted Moto Legging and I LOVE the fit.
#2: Beyond Yoga: It was hard to decide between my #1 and my #2 picks because they are both amazingly comfortable but these Beyond Yoga leggings are, by far, the softest pair of workout leggings. I even slept in them a few times because I wanted to wake up ready to go and they even were comfortable enough for that. They (of course) have a high waisted fit, are super stretchy, and I give them an A+ in comfort and style!
#1: Onzie: My number one top pair of workout leggings in 2017 goes to Onzie! The mesh and spandex material makes these the most practical for a sweaty workout but they're also the most comfortable pair I own. The high waisted band makes you already feel like you have a stronger core before you even get to the gym. They come in capris and full pants but, for the summer, I love the capris.
and a few other categories…
Best Water Bottle: My BKR water bottle is definitely the most pricey water bottle I've owned, but I'm telling you, I think that helps ensure it's always by my side filled with water. This water bottle is unique because, instead of my regular Nalgene bottles being plastic, this one is made of glass and protected by a rubbery layer of material. I have the 32 oz. and I always try to drink at least two/day or else my skin gets gross.
Best Overall Sneakers: Nike Air Max Zoom All Out — these are the most comfortable pair I've found over the past year and have 5 stars based on customer reviews! I like to wait until the Nordstrom Anniversary Sale in July/August to stock up on a new pair and these were the first thing I bought during the sale this year.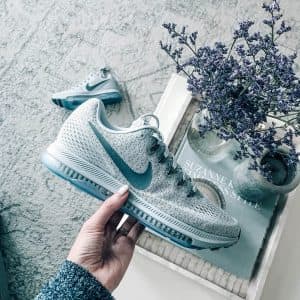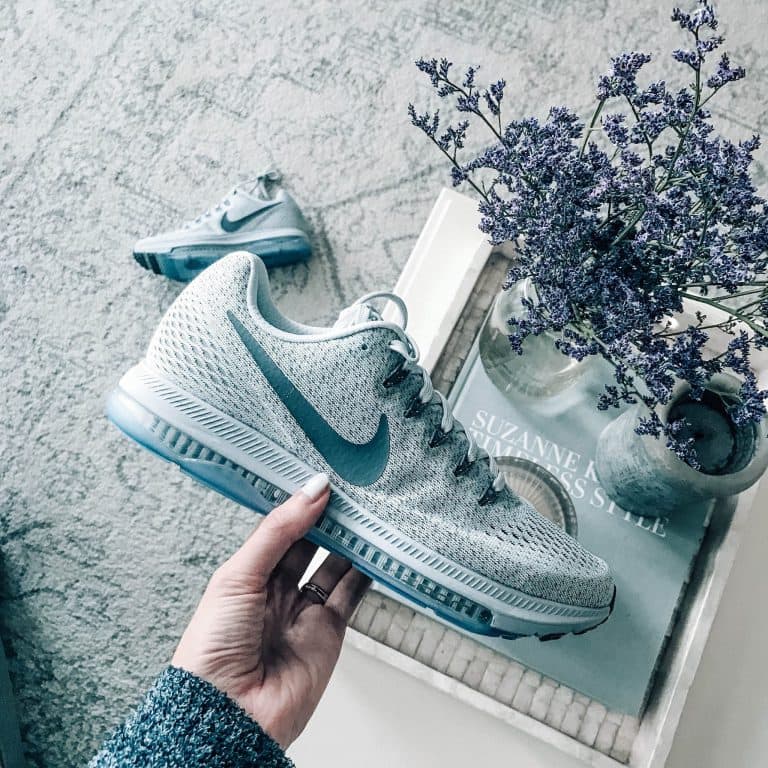 Favorite Work-Out: My favorite workout (other than the Kayla Itsines SWEAT app) was honestly just walking! I saw amazing results before our wedding just from walking on the treadmill at a huge incline. I'm excited to start back next week (when our new gym opens)! Plus, I love walking because you can do other things like watch videos, etc.
Best Sports Bra: anything by Beyond Yoga but specifically this one.
Work-Out Must Have: Bluetooth Headphones. You can find a pretty good pair for under $30 on Amazon but I can't live without these!
Best Natural Deodorant: I've only been using this brand for the past few months but I LOVE IT and can't wait to continue using it throughout 2018. It took me a while to find a natural-based deodorant that actually worked and I absolutely love this stuff, especially in the Coconut and Vanilla.
Best Outerwear: THIS!!! I love how it zips up so you can wear it out in the cold on the way to the gym then easily take it off once you're hot. Seriously the best investment piece.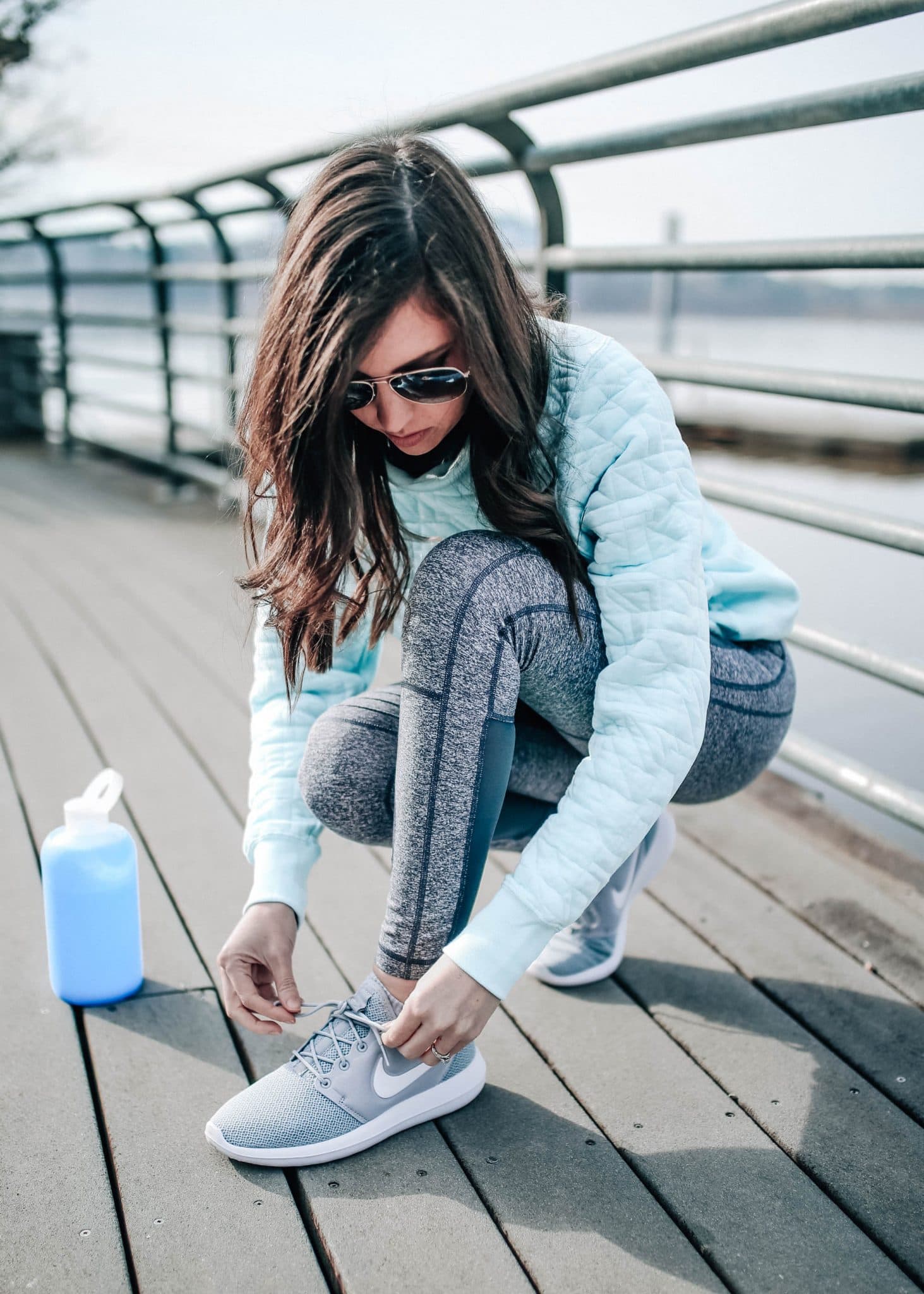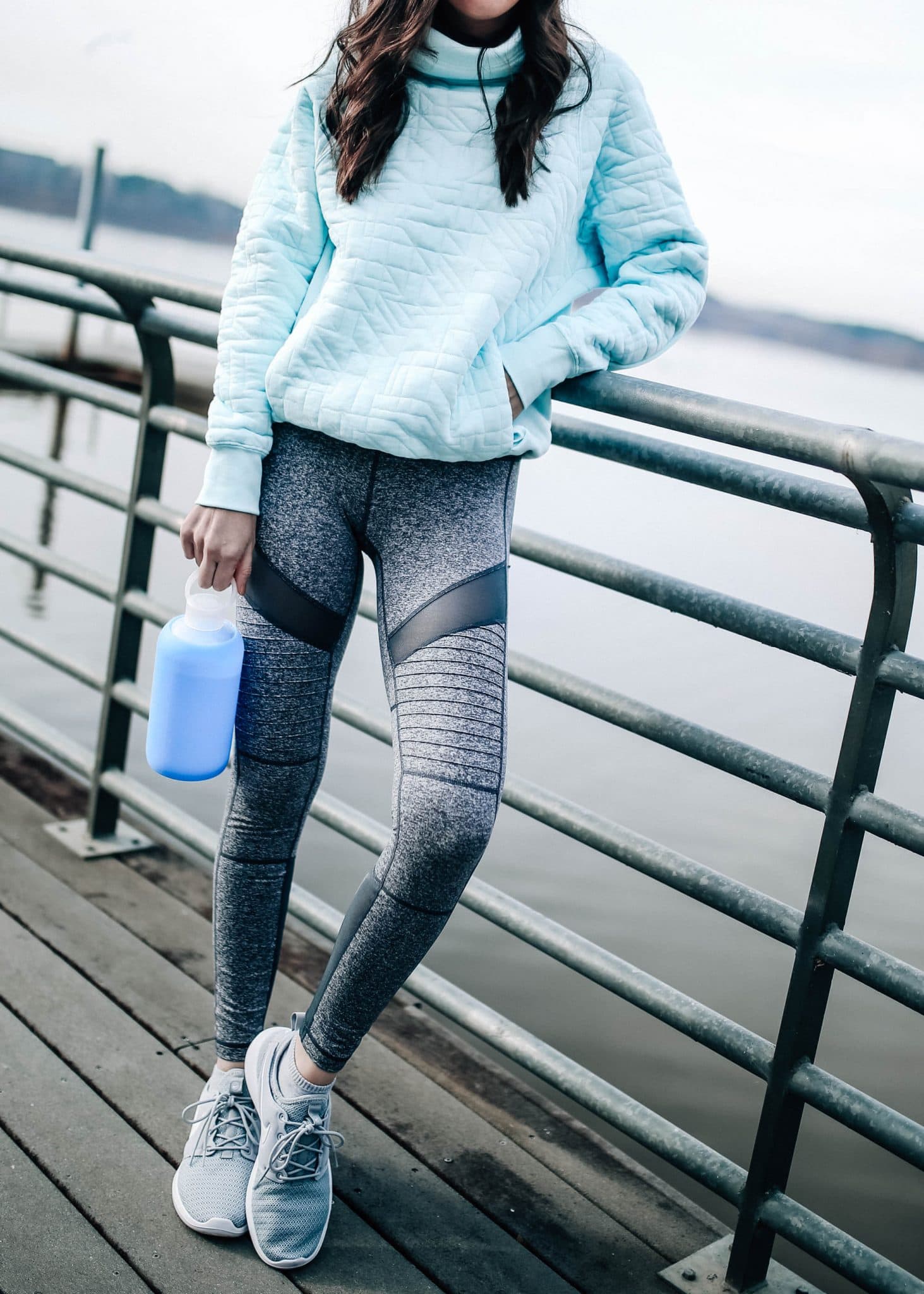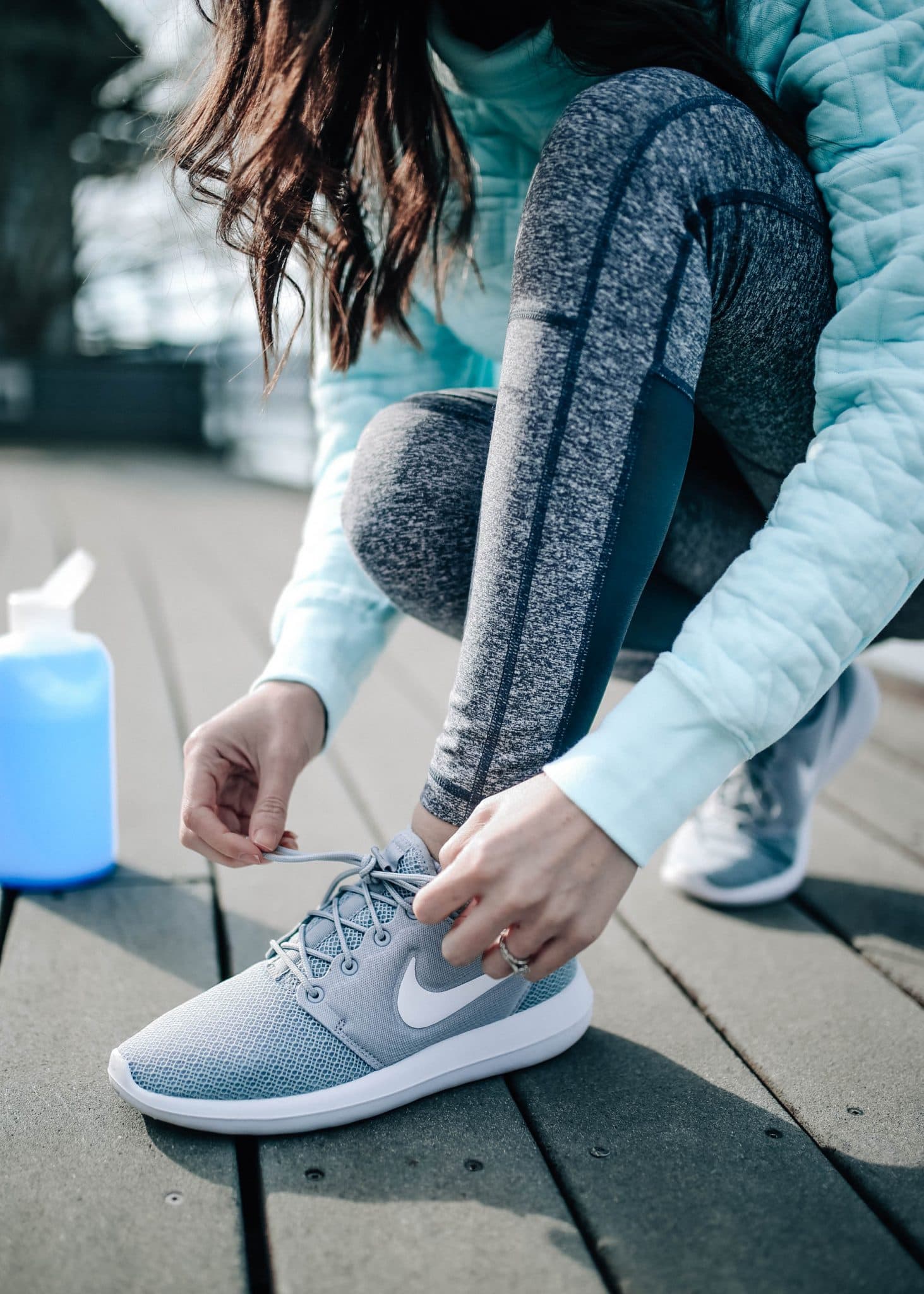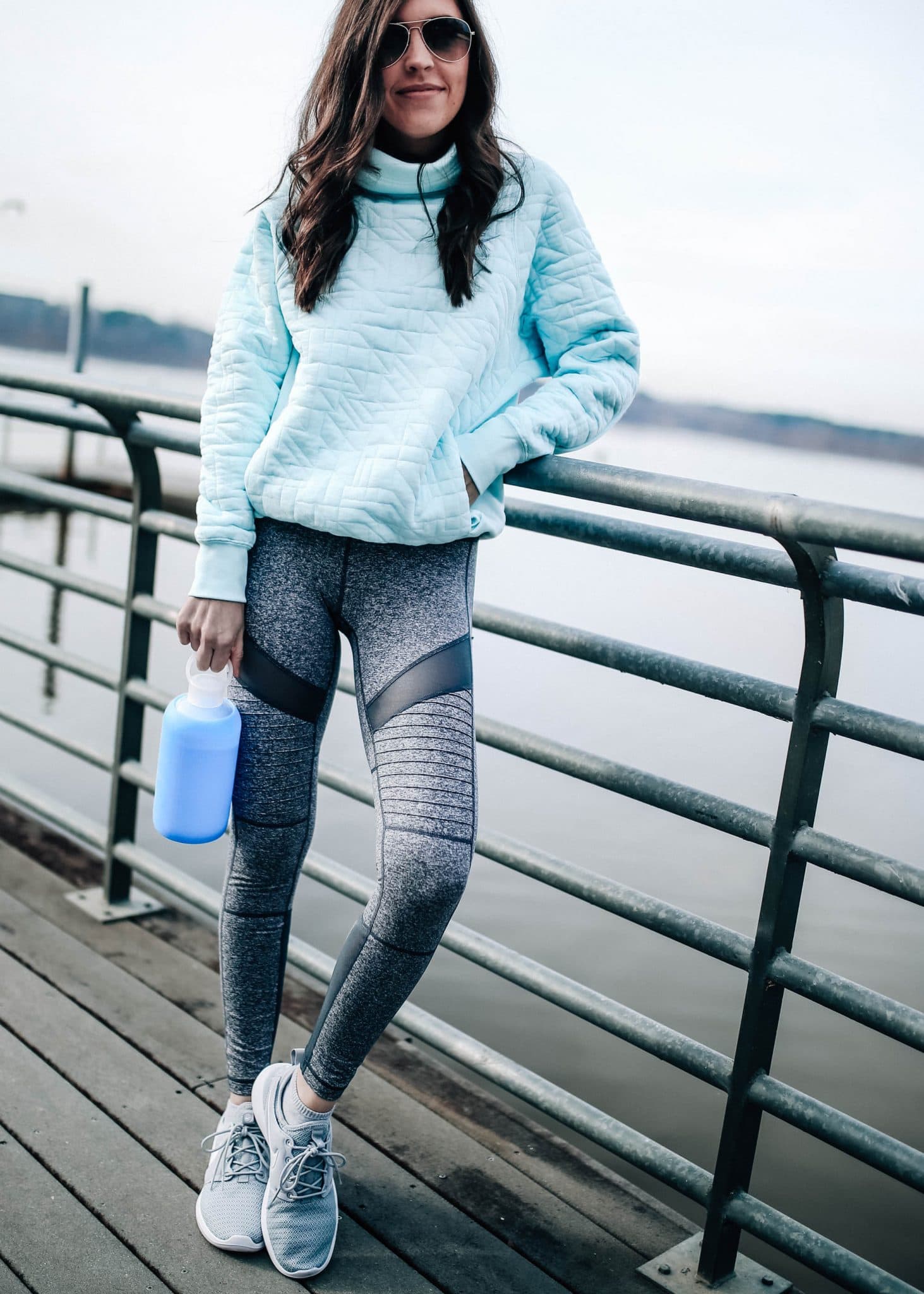 Well, that was fun. Luckily, one of my favorite retailers for activewear is having a huge end of year sale right now! Shopbop is offering an extra 25% off all their sale items making it possible to get a bunch of great brands up to 75% off using the code JOY25! It ends tomorrow though, so don't wait! If you have any activewear favorites, please let me know because I would love to try them out! I'm hoping to add more 'wellness' content into my posts for the new year since that has always been a passion of mine.
xo, Shelby
<center>

</center>