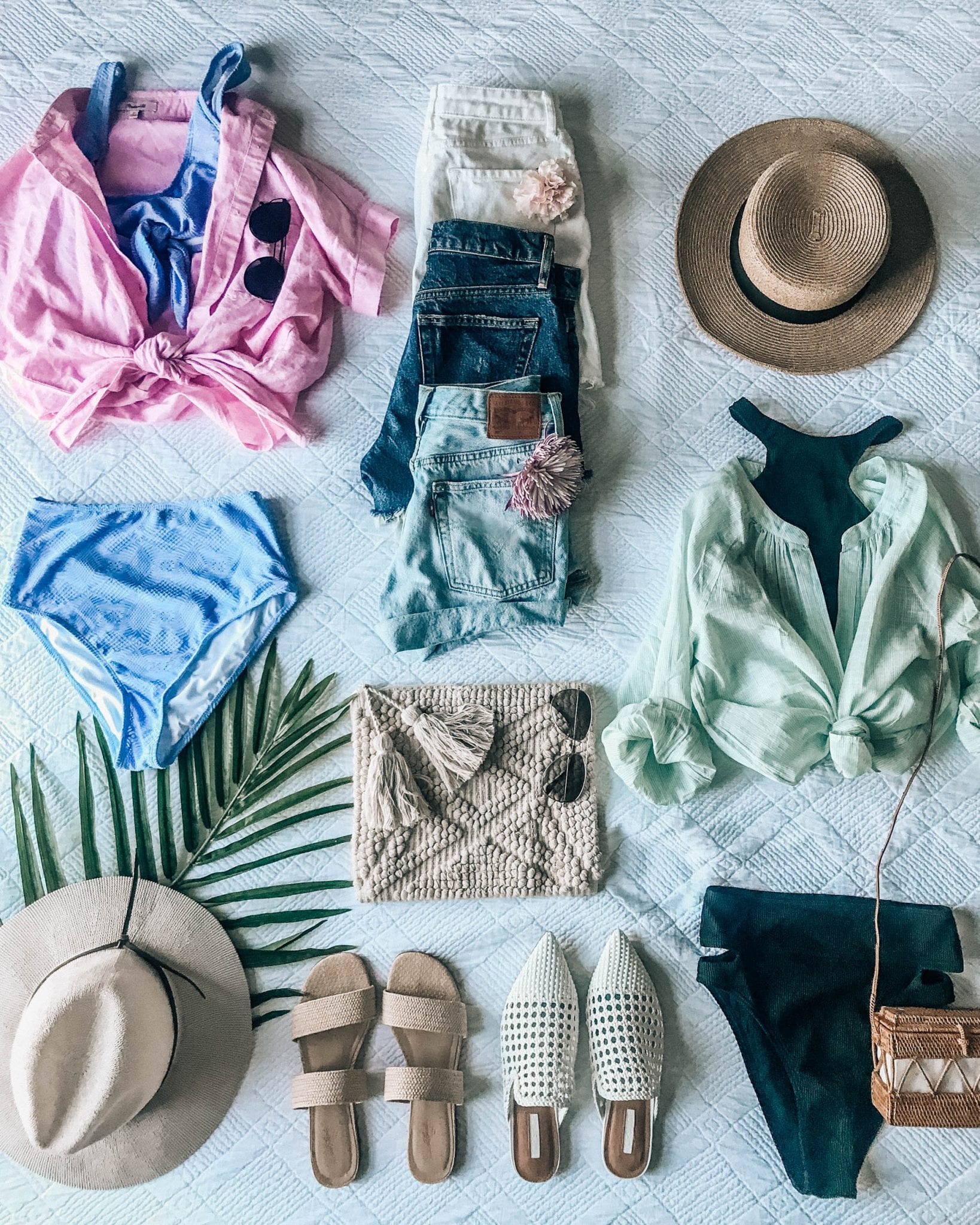 Happy Sunday!
We just got back from a friend's fiesta birthday party and I'm a little sad that the weekend is over already. This one flew by extra fast for some reason. Anyways, I'm sharing six things I've been loving lately, from skincare to books to clothing, starting with a cookbook that I picked up a couple of months ago but didn't actually get into until recently.

100 Days of Real Food: Fast & Fabulous
I found this book while wandering aimlessly through Target one day and it's written by a mom who wanted her and her family to eat less processed food. The recipes in this book look delicious, healthy, and most importantly, easy! I've always wanted to eat a diet full of real and familiar ingredients so this book is encouraging, especially seeing recipes with just three ingredients! I'm already planning to try cooking some of the recipes this weekend including the Roasted Summer Veggie Salad and the Feta and Avocado Pasta Salad.

Coola Sunless Tan Anti-Aging Face Serum
I've recently talked about an oil that I used as a sunless tanning face product but I've recently tried something even better! Each morning I've applied the Coola Sunless Tan Anti-Aging Face Serum on my face followed by the Tula Probiotic Gel Cream and I love it! The color is way more natural than what I am used to and the serum is so lightweight… I genuinely look forward to my morning skincare routine each day now. I've only been using it for one week but I'll let you know my thoughts after about a month of using it. It's definitely a splurge but it's a brand you can trust when it comes to safe and non-toxic ingredients.

High-waisted Bikinis

With a few beach trips on the schedule for May, I've been browsing the swimwear sections online and I can't seem to drift away from the high-waisted style. Urban Outfitters is also having a 25% off swimwear sale today. Here are a few I have my eye on:
<center>

</center>
Dark Chocolate Drizzled Sea Salt Popcorn
The other weekend my older sister visited and my family went camping. She had brought me a bag of her favorite popcorn that she kept from the holidays and since then it's been our favorite dessert! Apparently it can be hard to find in stores when it's not around the holidays but I discovered that you can order it on Amazon and my life is complete.


Sole Society Textured Clutch
I recently ordered this clutch that I plan on using all spring/summer long and I love the size, texture, and color which all make it such a versatile accessory. It's not too bad of a price either. If you're wanting something a bit less neutral, it also comes in a bright pink!


Tone it Up Daily Toning Moves

I feel like I've talked non-stop about Tone it Up lately but I recently started adding on the daily moves to my normal workouts each day and it makes such a difference and only takes about 15 extra minutes! These moves are free to see in the app too so anyone can have access to them! The Tone it Up community is releasing their 2018 Bikini Series Challenge next Monday which is an 8-week long workout challenge in case you're interested in joining in! You can read more about it here.

I hope you had a great weekend! It's kind of crazy that we're about to head into the 5th month of the year after tomorrow. Tomorrow I'll be sharing some monthly reflection and what I'm looking forward to most about May.
xo, Shelby