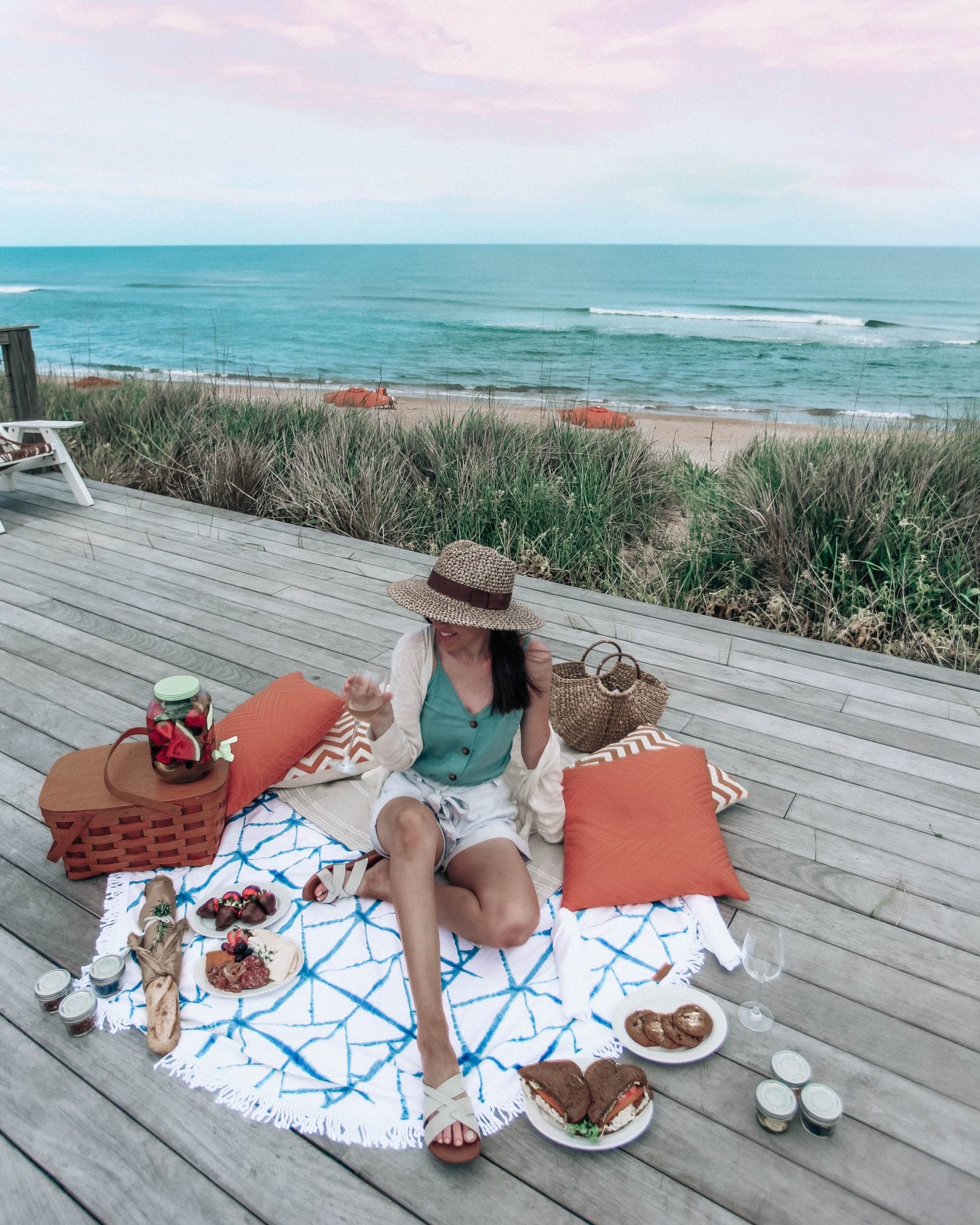 I've spent the past few days in the Outer Banks with my sister and it's been such a nice and peaceful beach getaway. The ocean is always so good for the soul. This is my third time visiting Sanderling Resort in Duck, NC and each time I find new things I love about it. Whether it is a new amenity I discover, or a fun activity I enjoy, I always leave with new experiences and pieces of info I want to share about the area! Growing up, my family only visited the Outer Banks a couple of times and we camped both of those times but, whenever I visit, I always hear from so many people that they grew up coming here with their families every summer. I can definitely see how it's a great place for families but I also think it's a great spot for anyone just wanting a getaway and relax. The resort is very peaceful and they even have a 'tranquility pool'.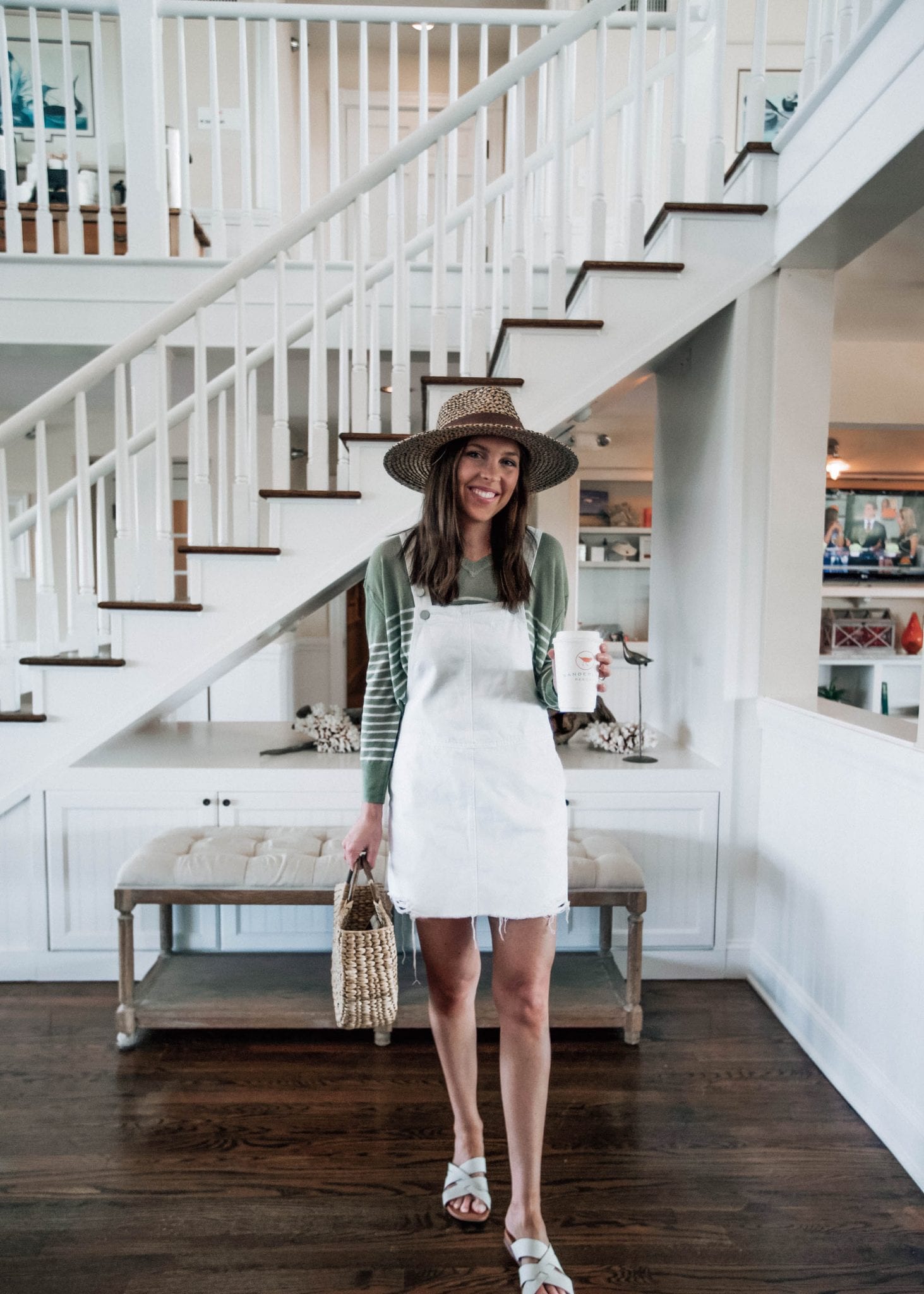 Anyways, on this trip I learned that you can order picnic baskets of delicious meals, pick them up at the resort's restaurant called 'Lifesaving Station' and then take your basket out wherever you want. I also learned that you can request a picnic after your bicycle rides which can overlook the ocean with incredible views! The 'Picnic Butler Experience' is Sanderling's newest amenity and encourages guests to take the signature cruisers out to explore the town of Duck and then indulge in a private picnic with stunning views of the ocean. They even set you up with a bag full of trip essentials: water bottle, lip balm, sunscreen, and a map of spots to see! When your ride is over, your 'Sanderling Butler' will greet you with a picnic blanket set up complete with delicious food and refreshing beverages.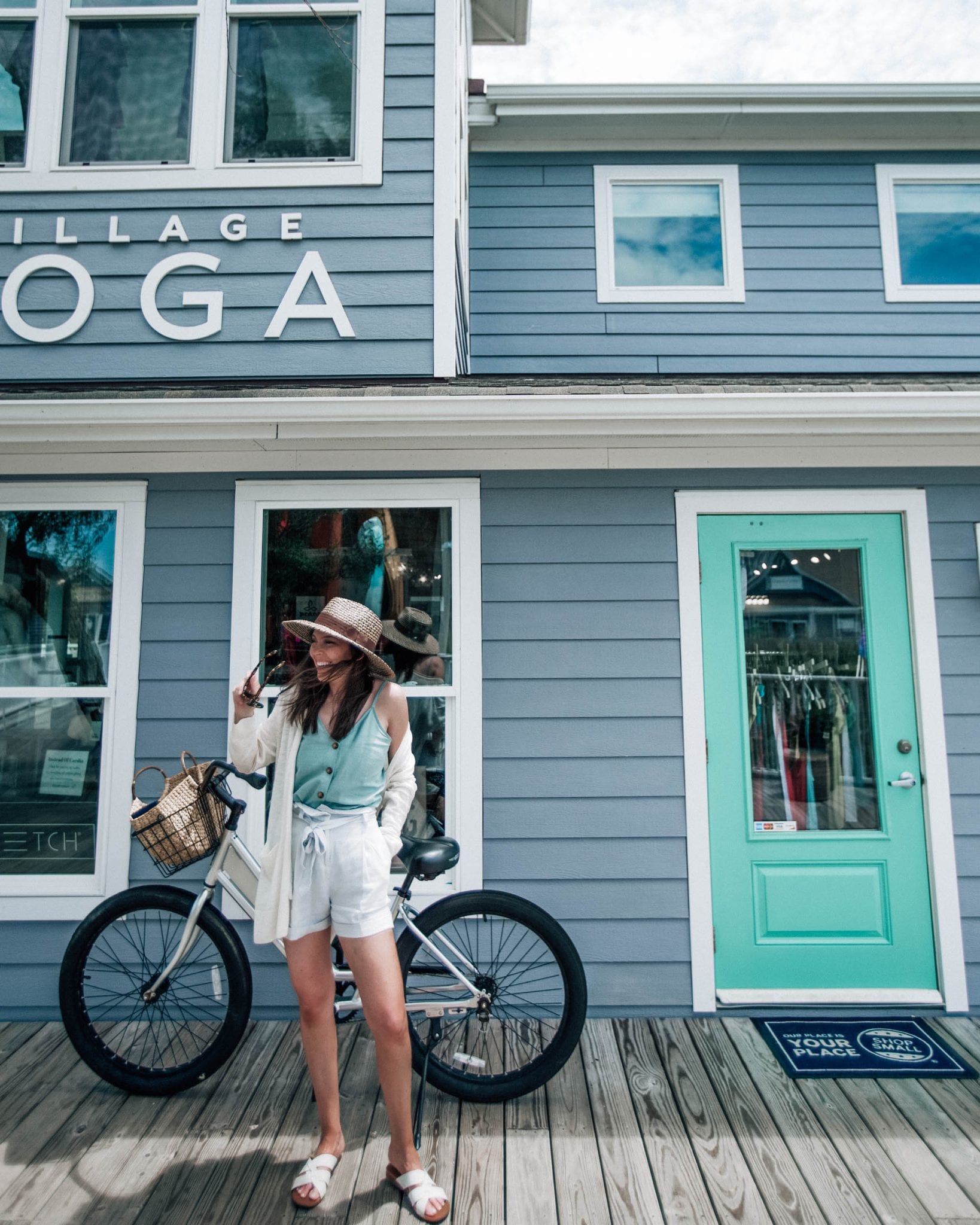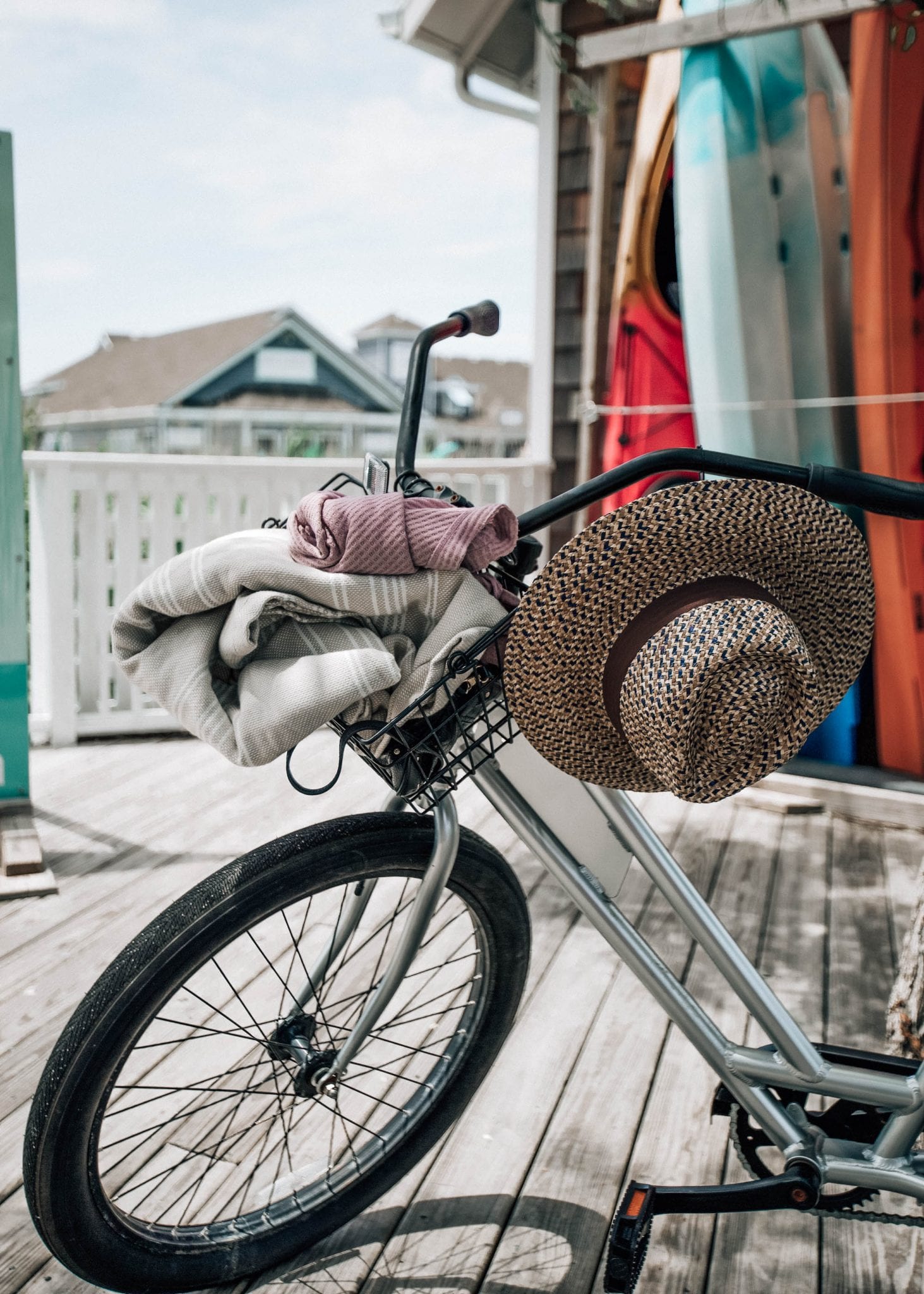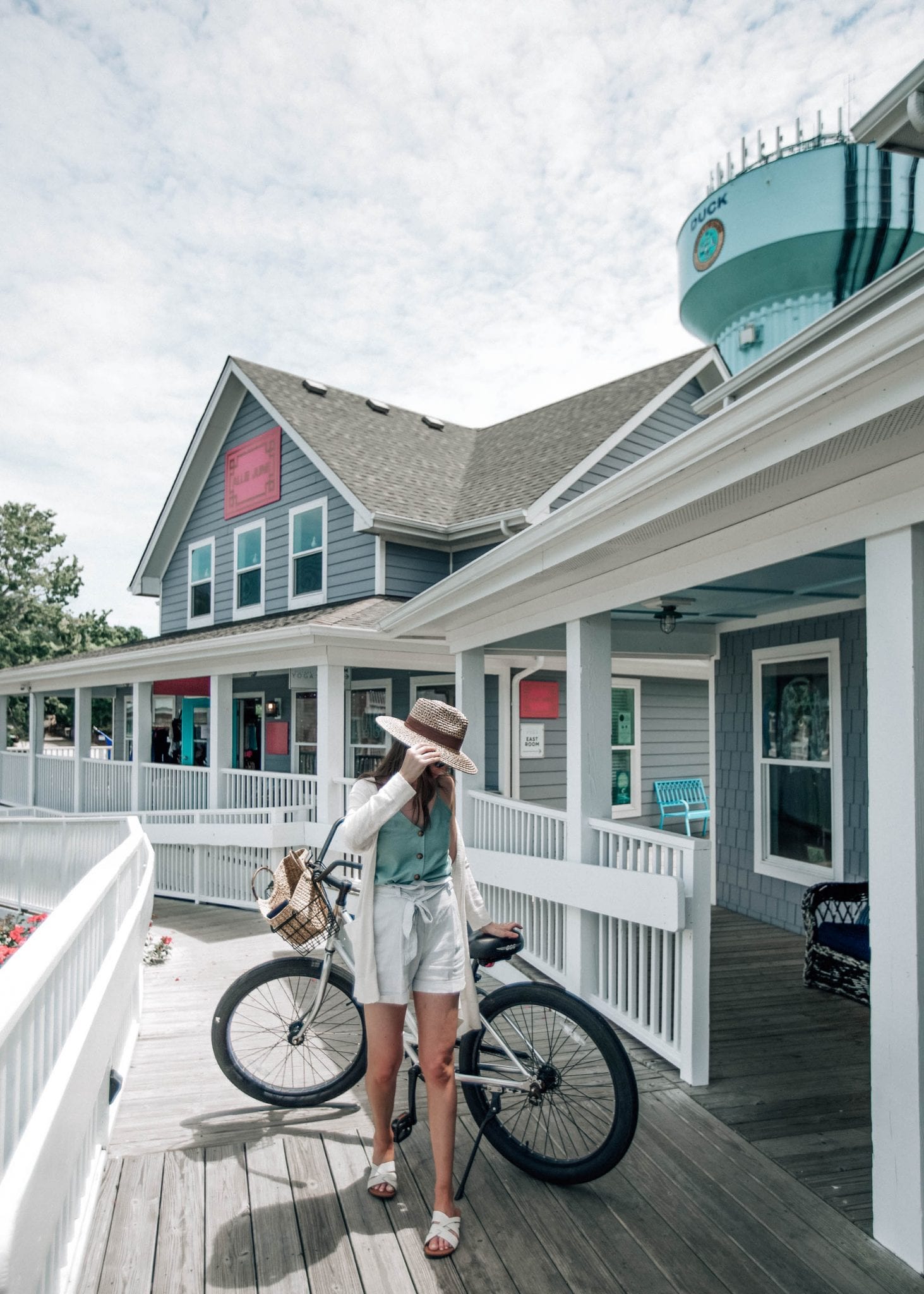 Earlier that day, my sister and I took our bikes down into the town of Duck and walked along the boardwalk. Random fact: did you know that Duck Donuts originated here? Anyways, after stopping by so many cute shops and soaking in the views of the sound, we rode our bikes back to the resort since we were getting hungry.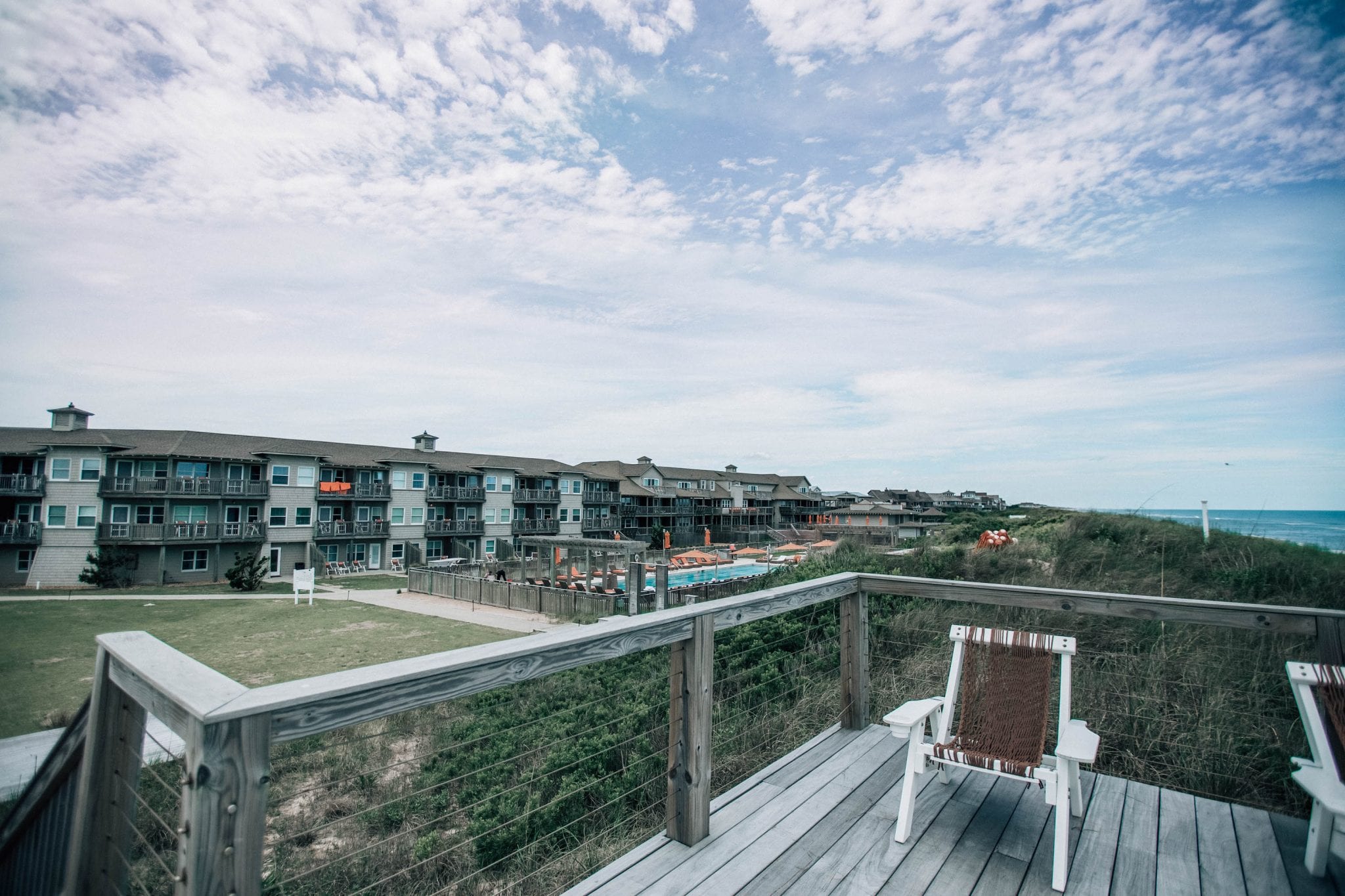 When we got back to the resort, we returned our bikes and then were told that our picnic would be on their Observation Deck overlooking the ocean. They had already set up a picnic blanket, pillows, and our 'picnic butler' brought up a basket full of seasonal fresh food and sangria! It couldn't have been a more beautiful situation. I couldn't believe how beautiful the views were.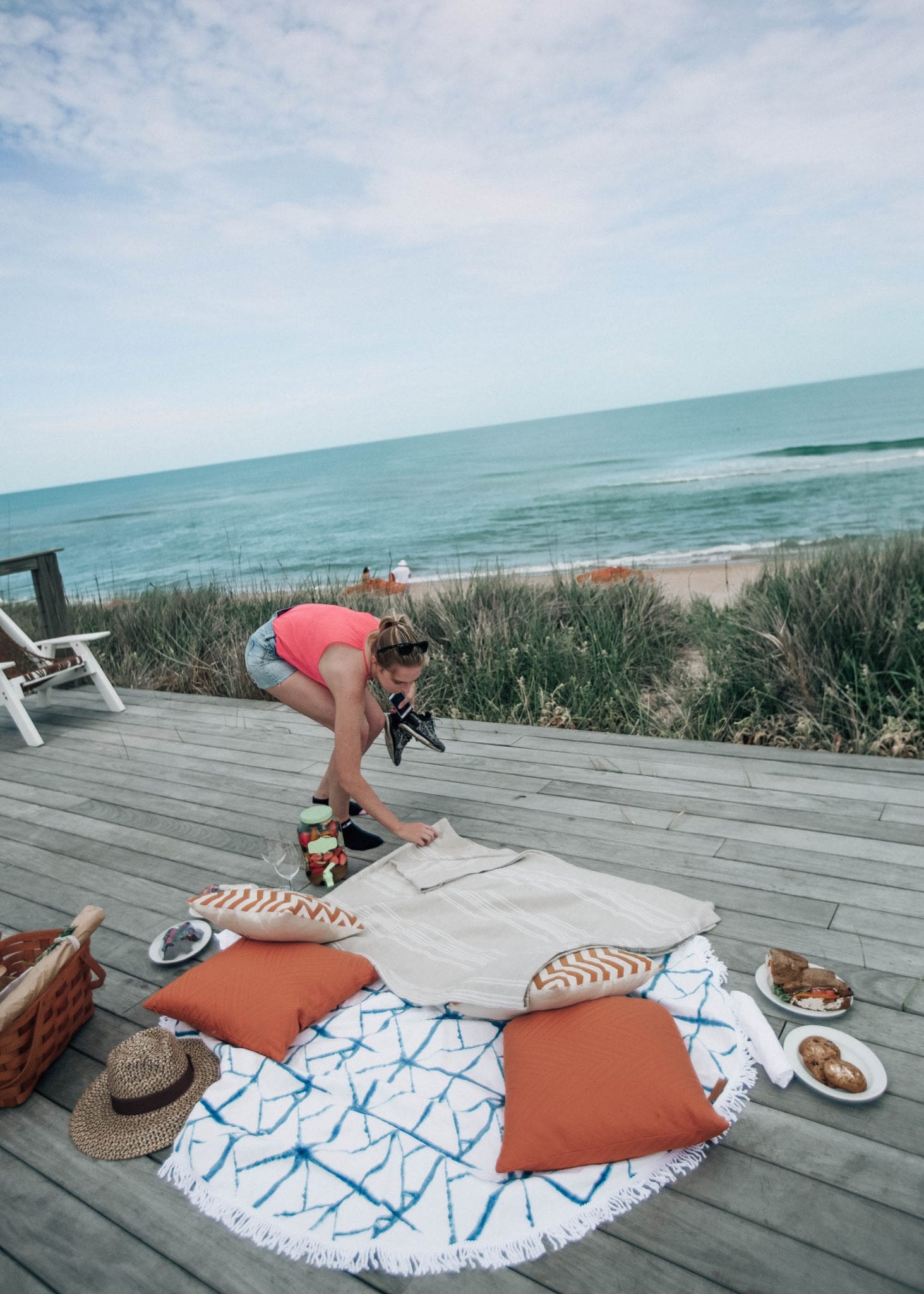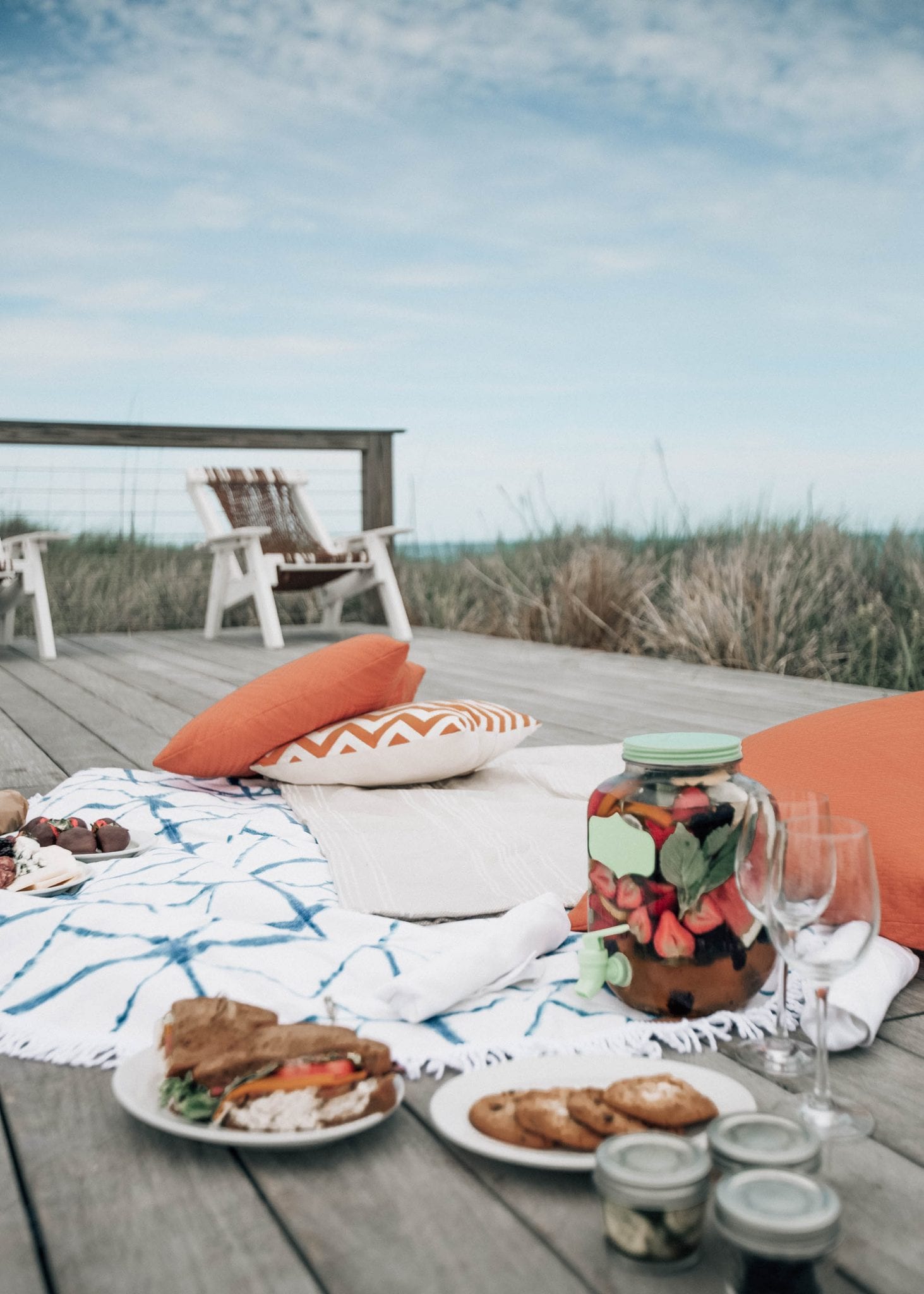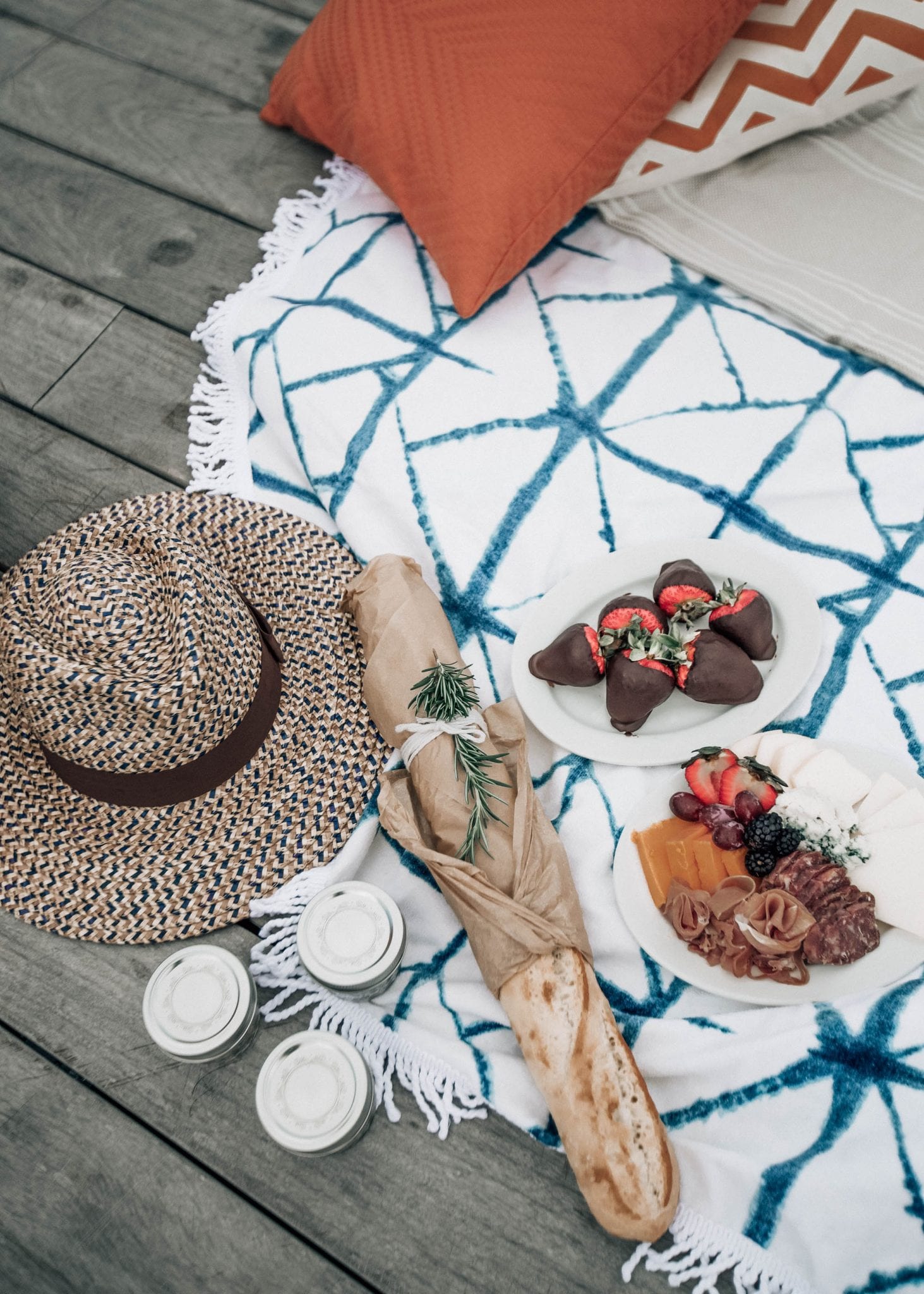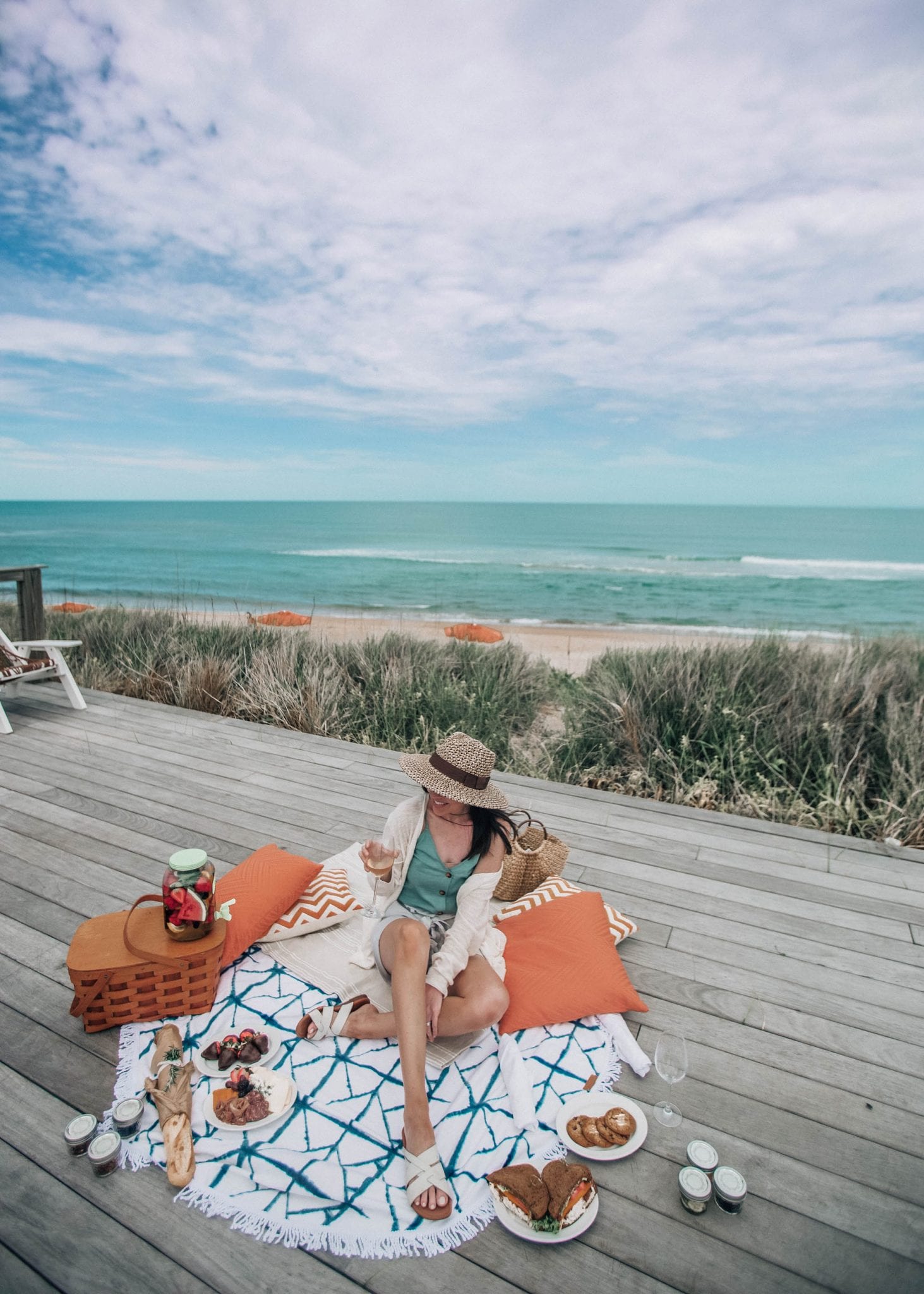 Alex and I ordered two different meals: the Currituck Sound Sunset and the Sanderling Classic. Mine included artisanal cheeses, a crispy baguette, charcuterie selections, dried fruit and nuts, and chocolate covered strawberries. Her's included a Sanderling Turkey BLT, house chips, fruit, and cookies. It was hard to choose out of the menu though because everything sounded so wonderful. Side note: order the mixed green salad at the Lifesaving Station… it's incredible! We both ordered it multiple times throughout our stay.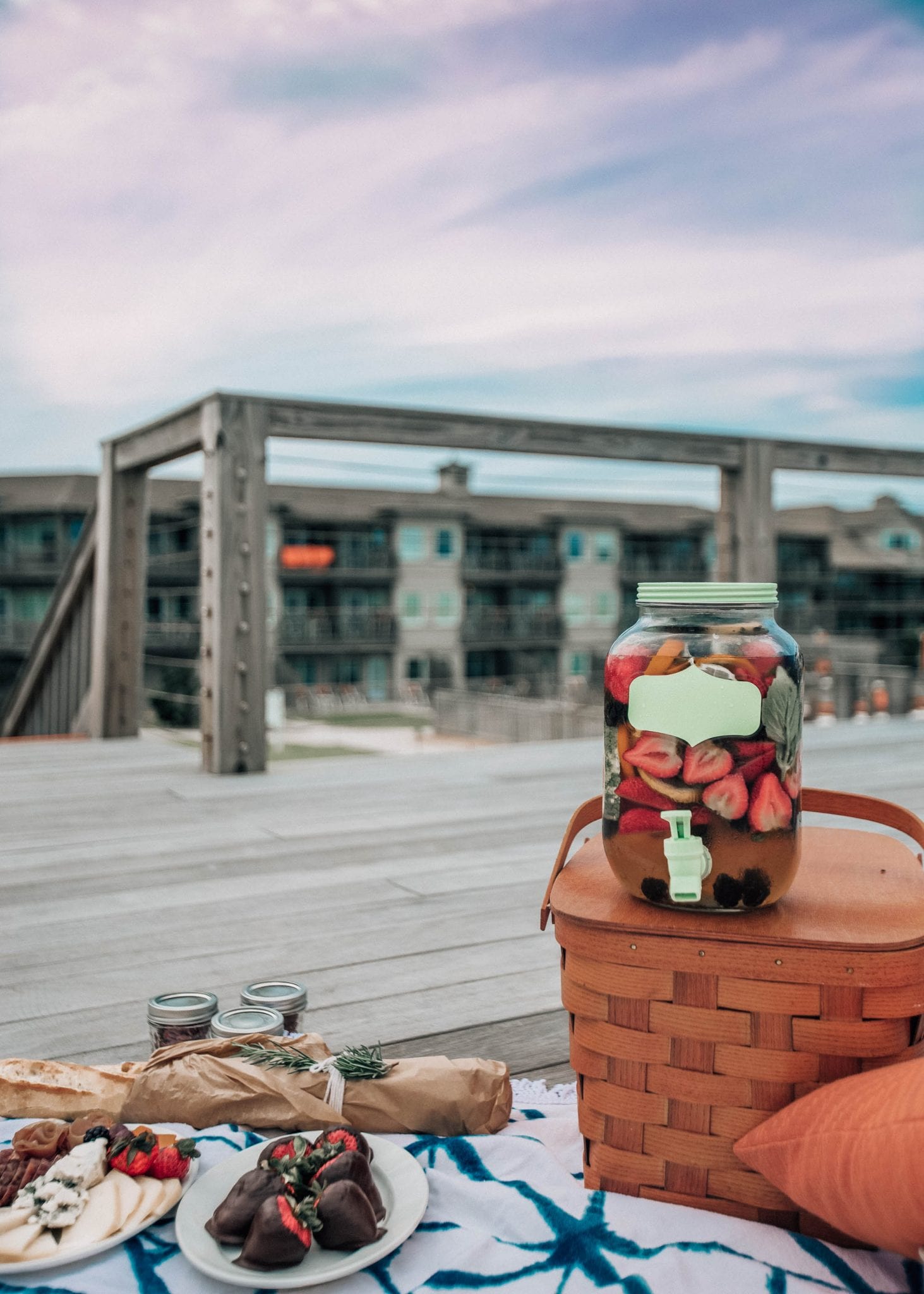 Anyways, we had a great time! You can read my older post about Sanderling Resort here too. We're back now though and I'm unpacking to repack for a fun trip with TJ this weekend.

Thanks for reading! If you have any questions about our stay, please let me know!

Xo, Shelby
PS a few more of our stay…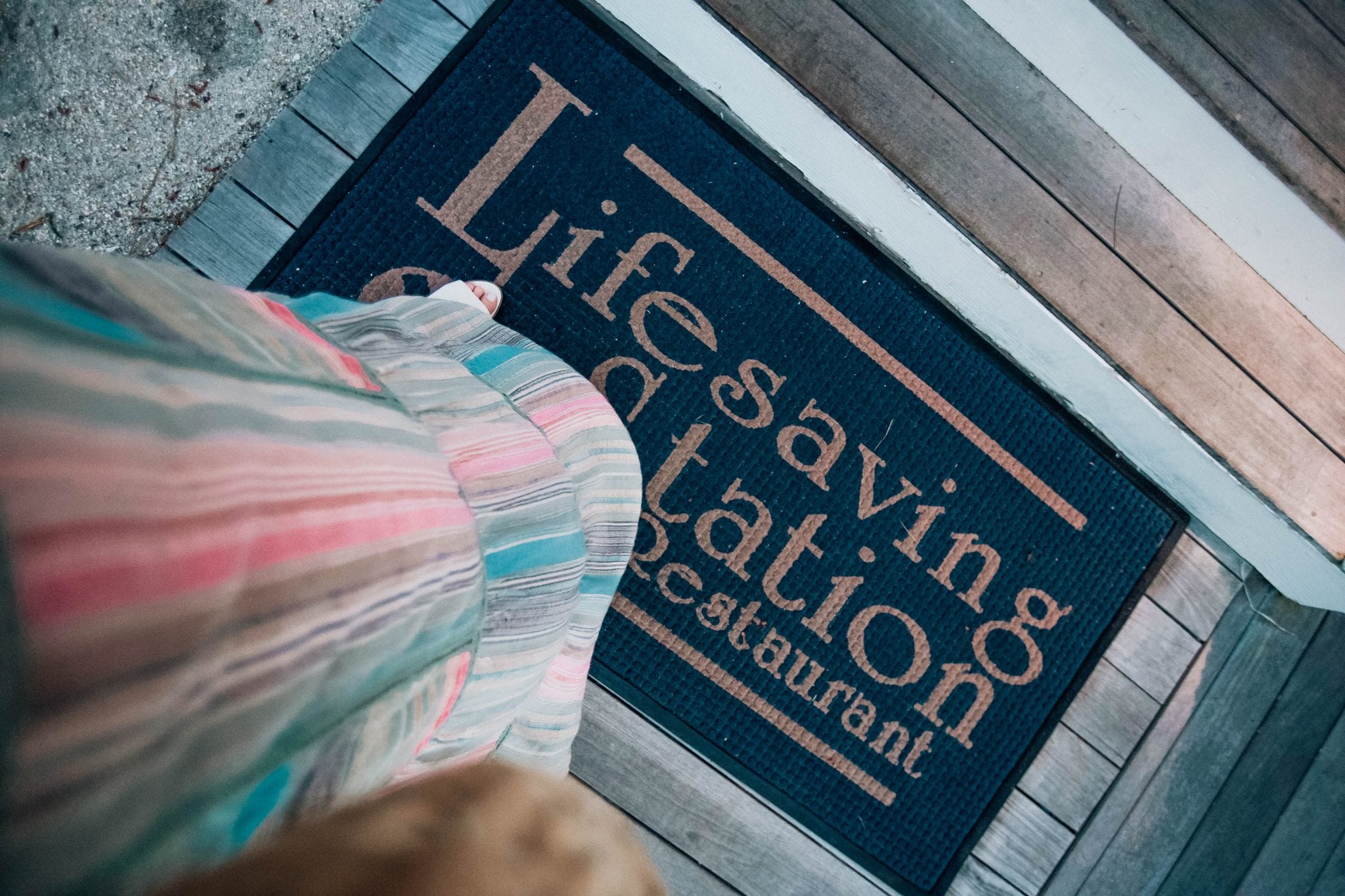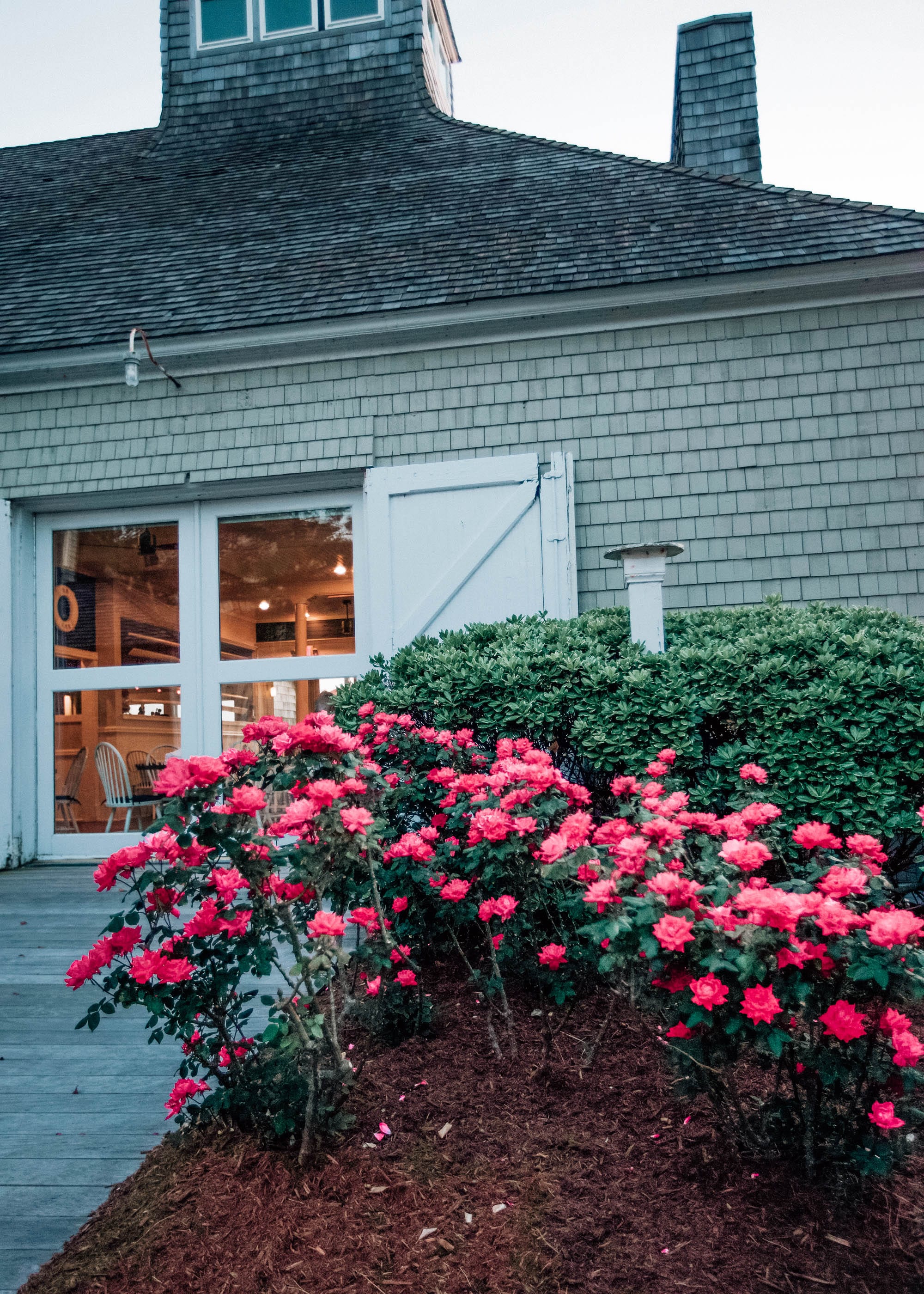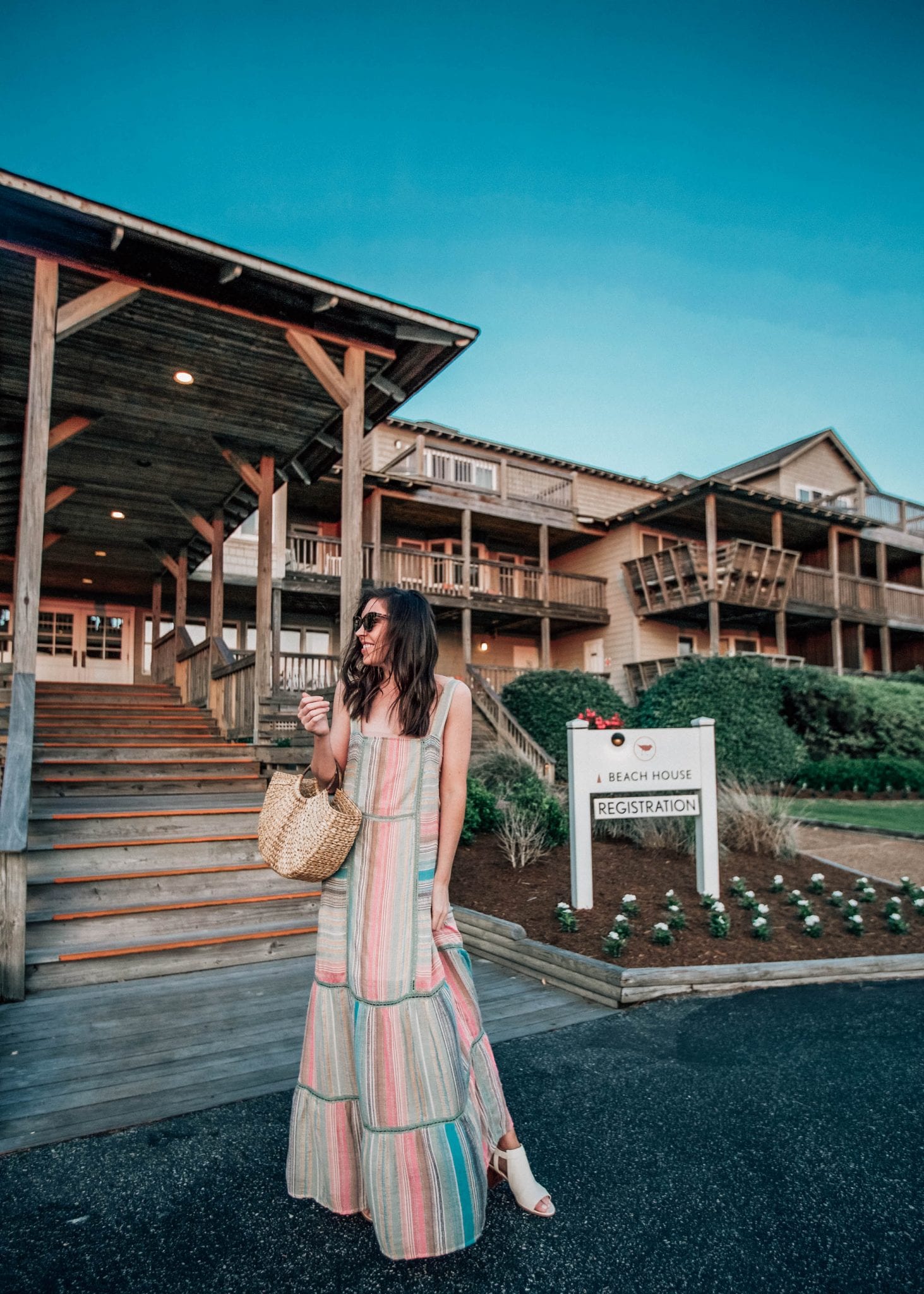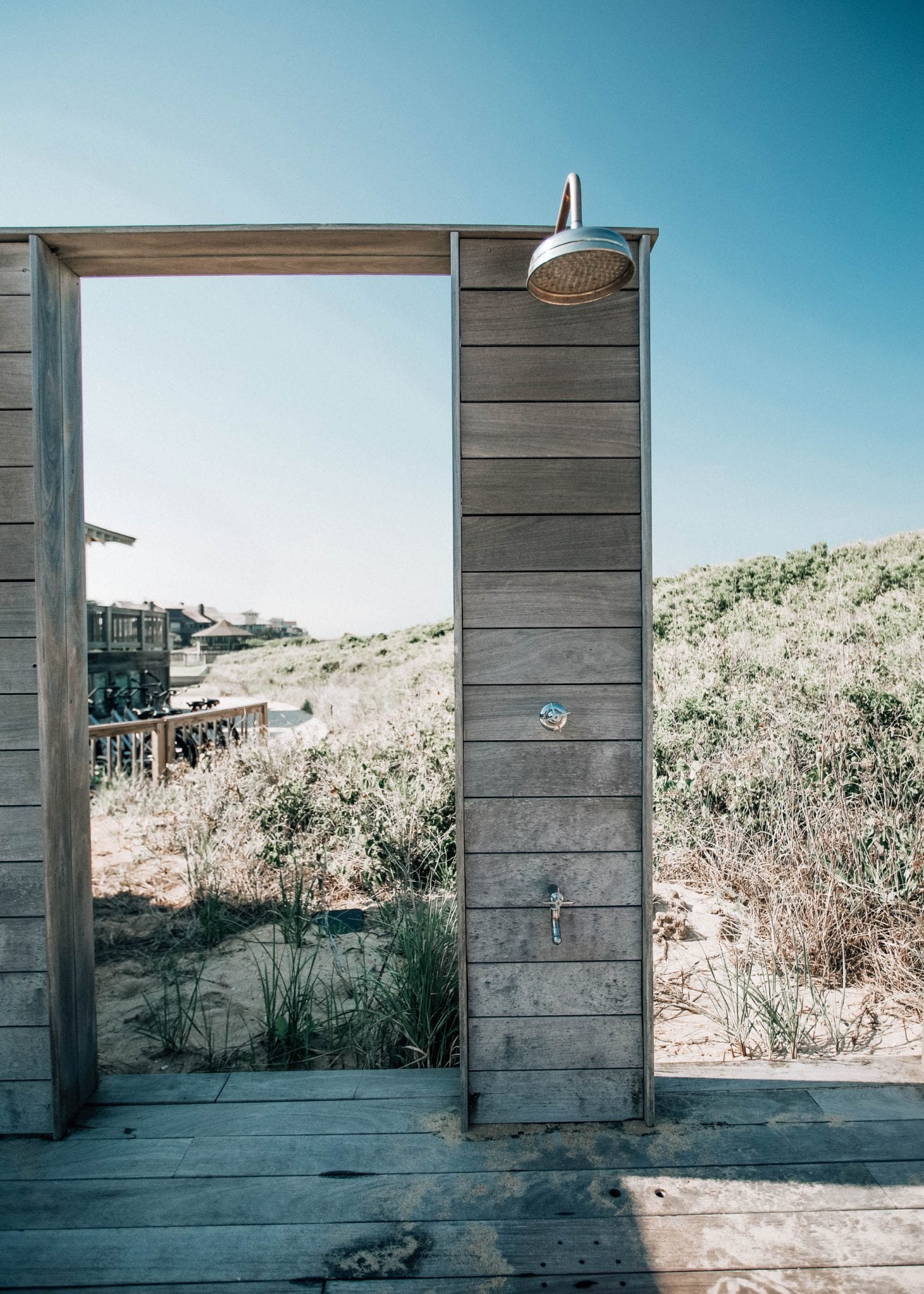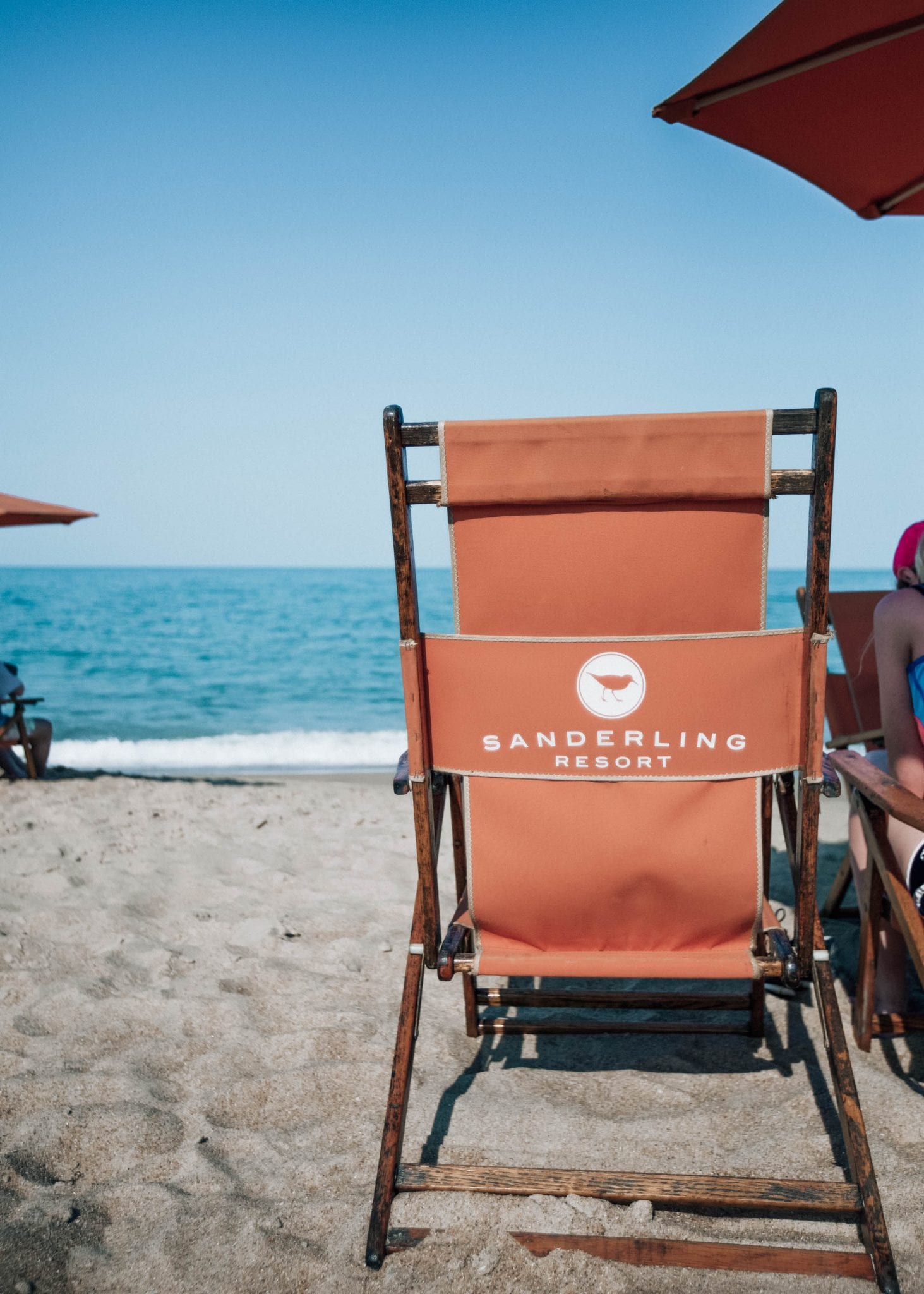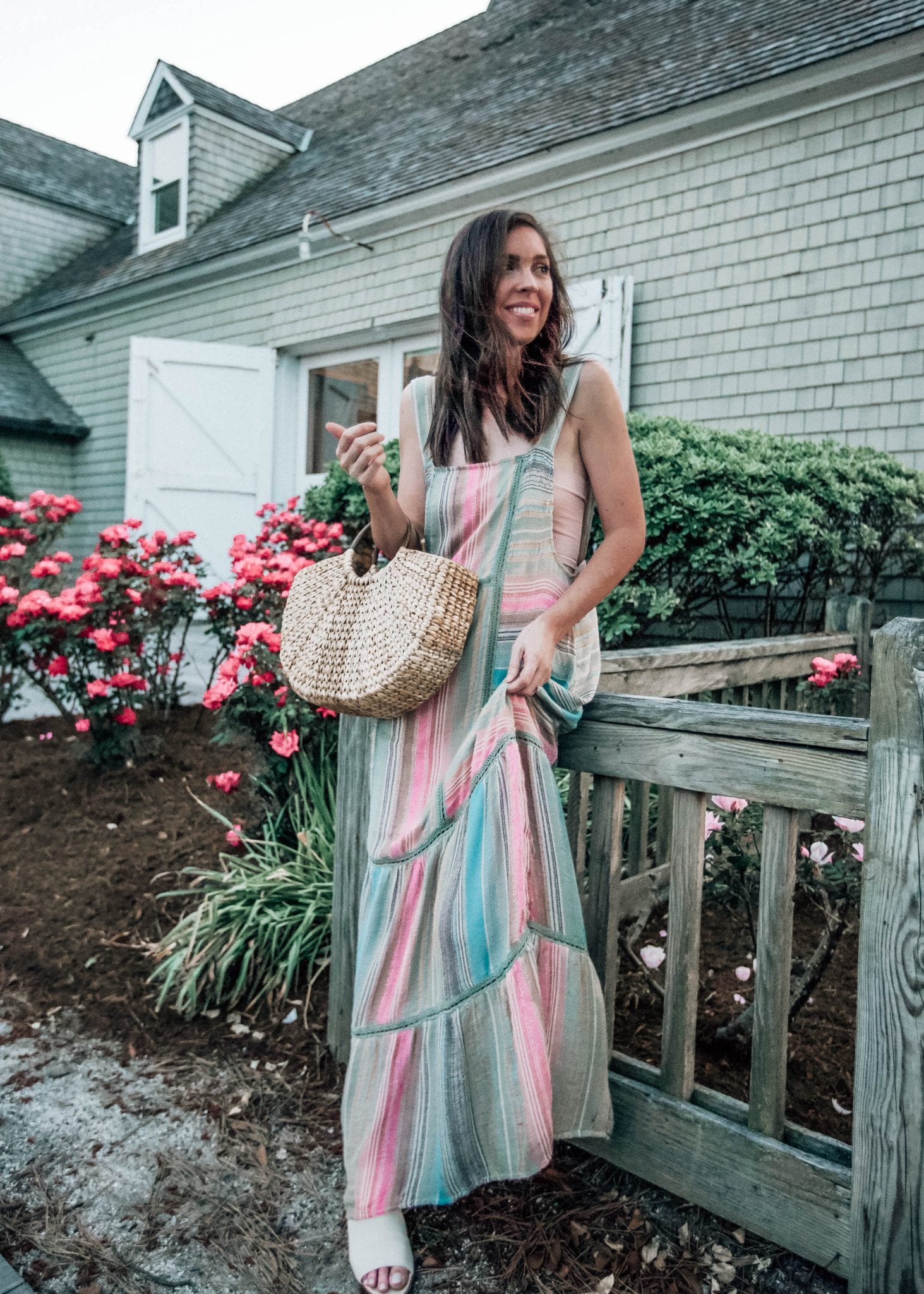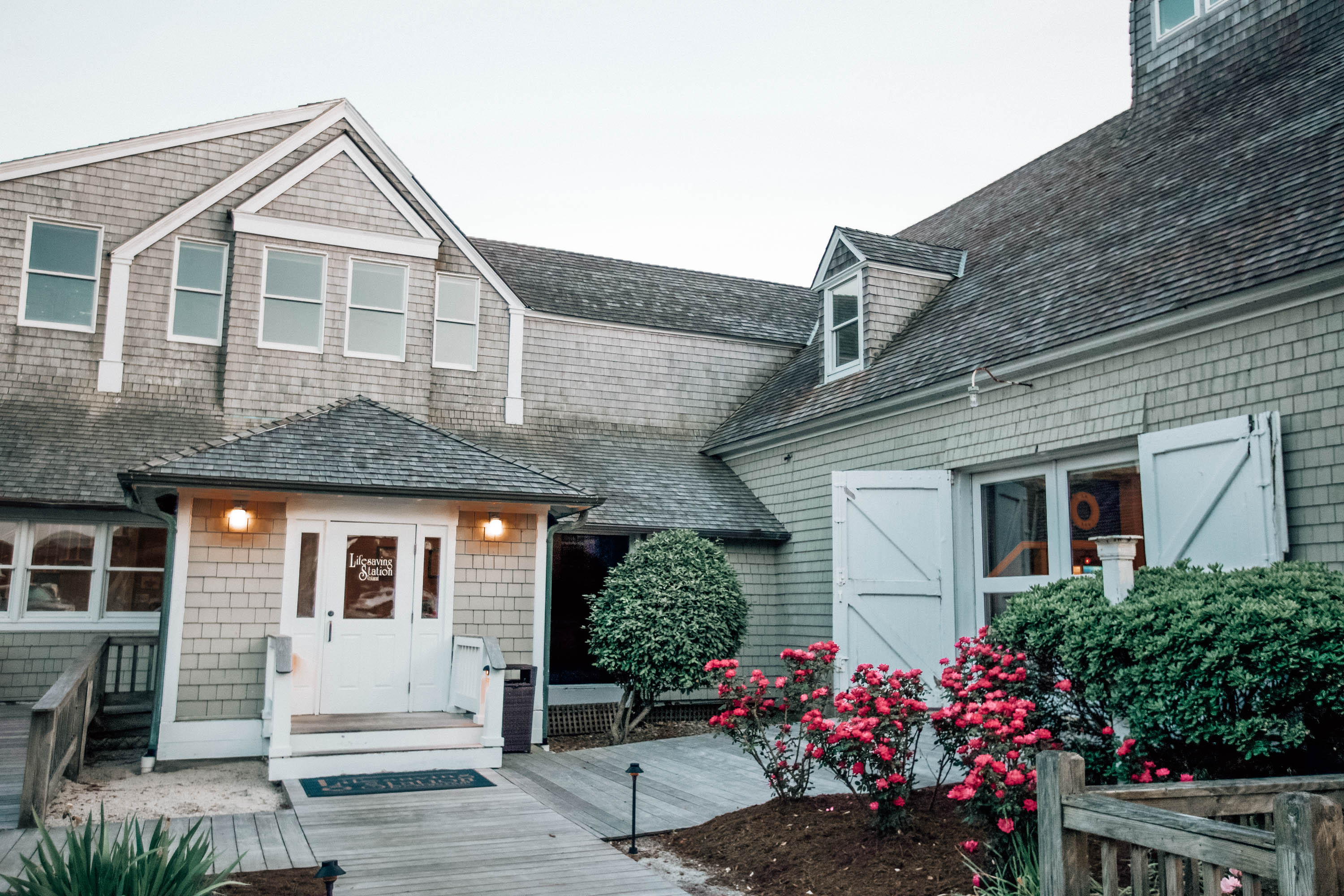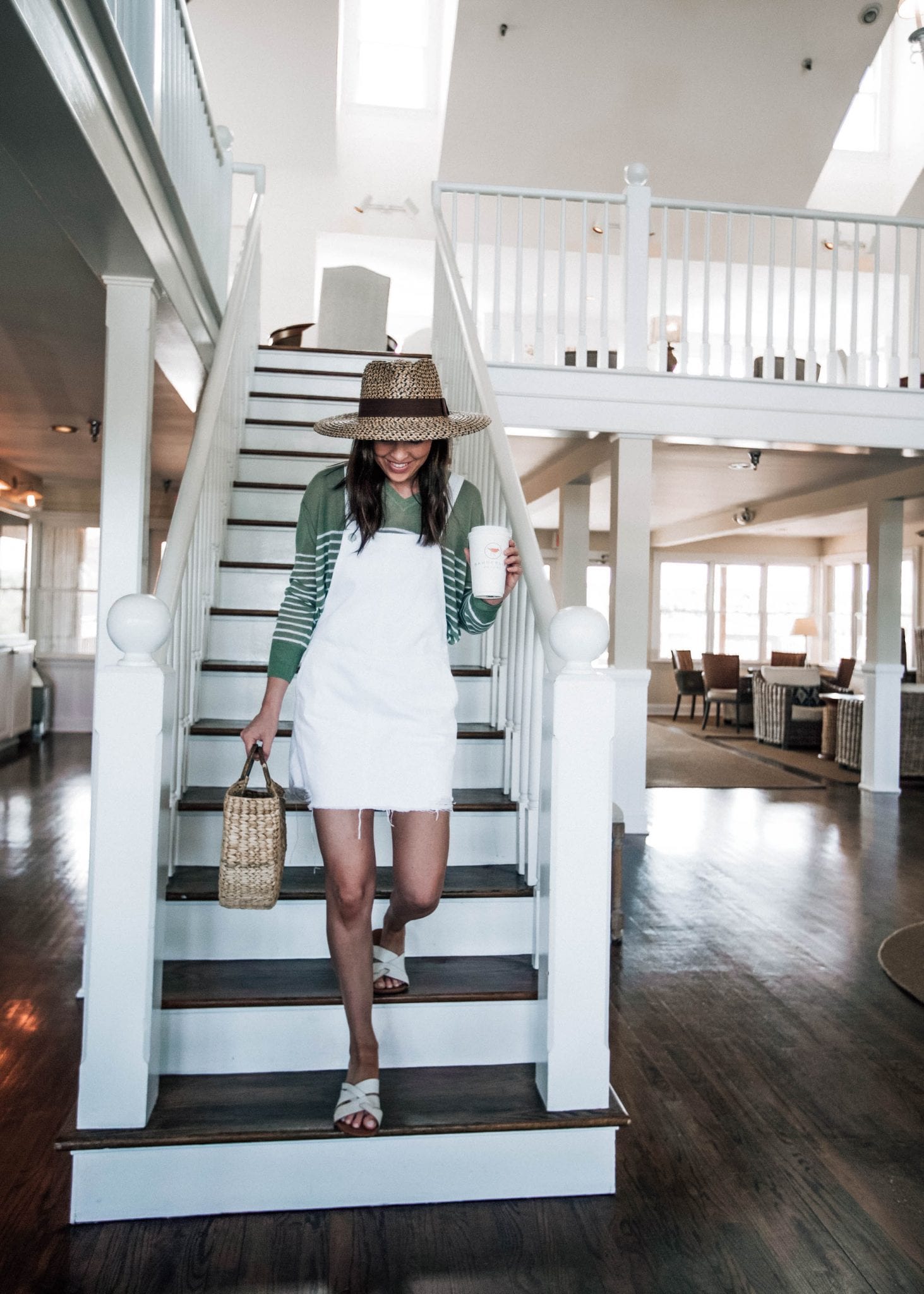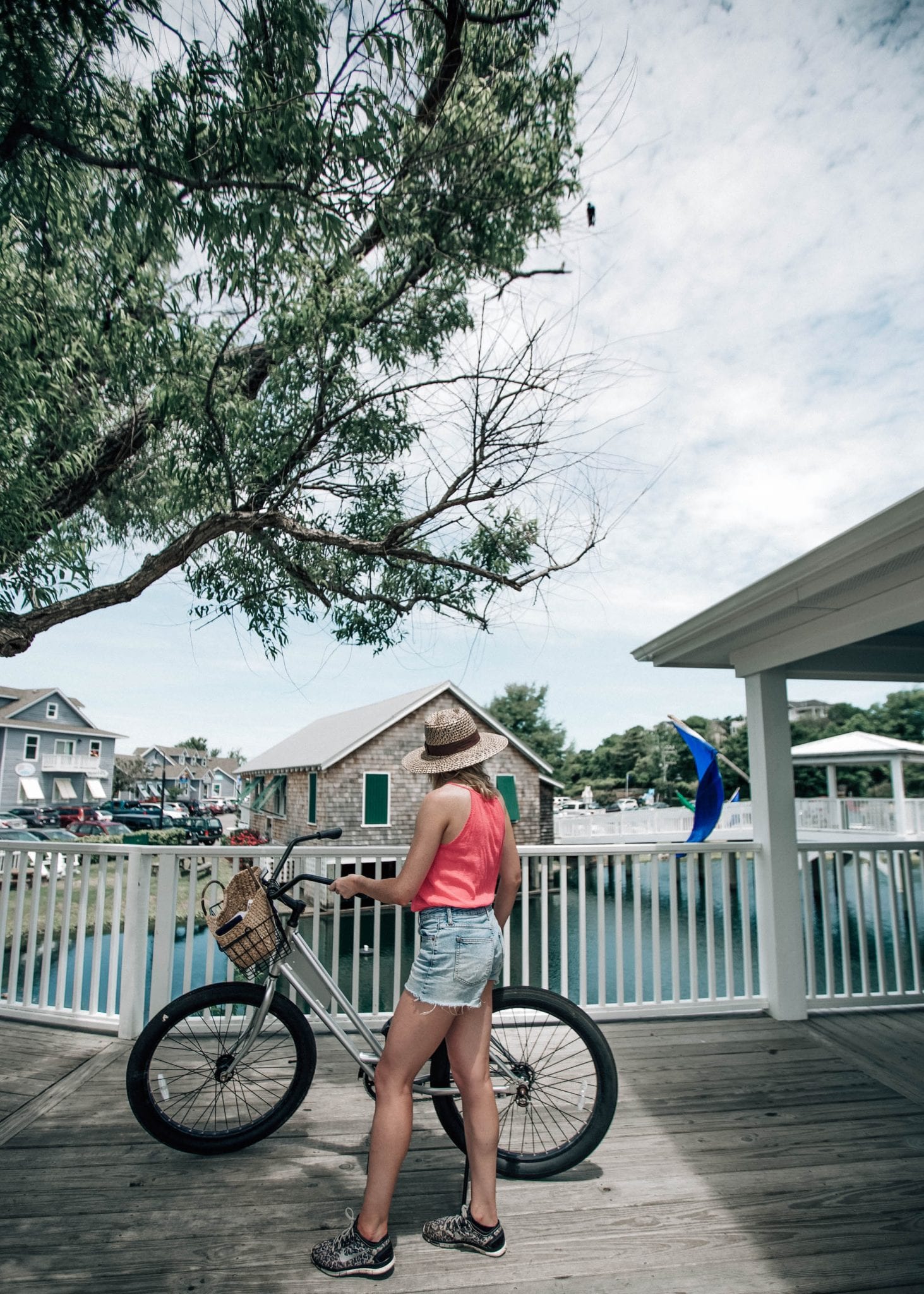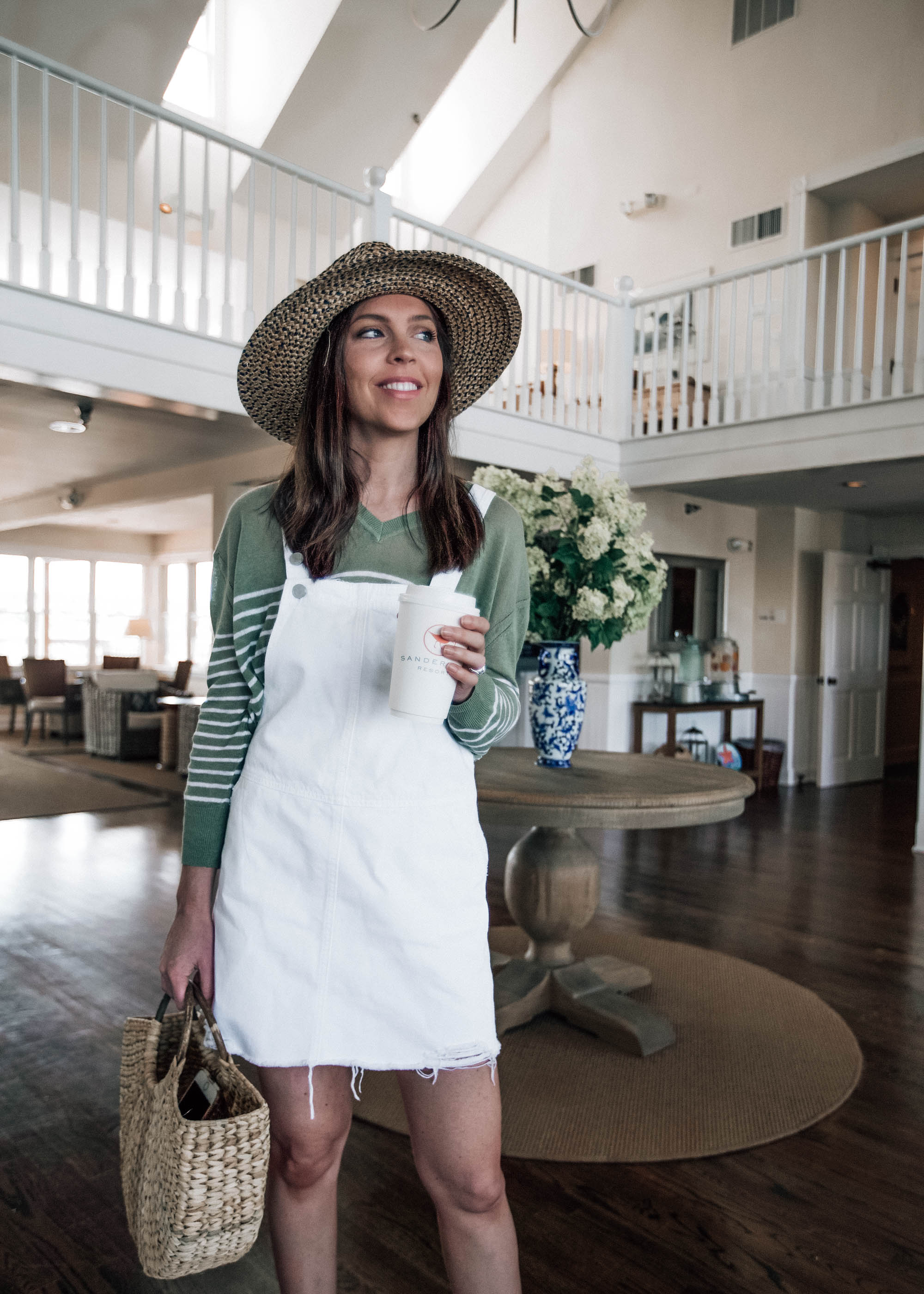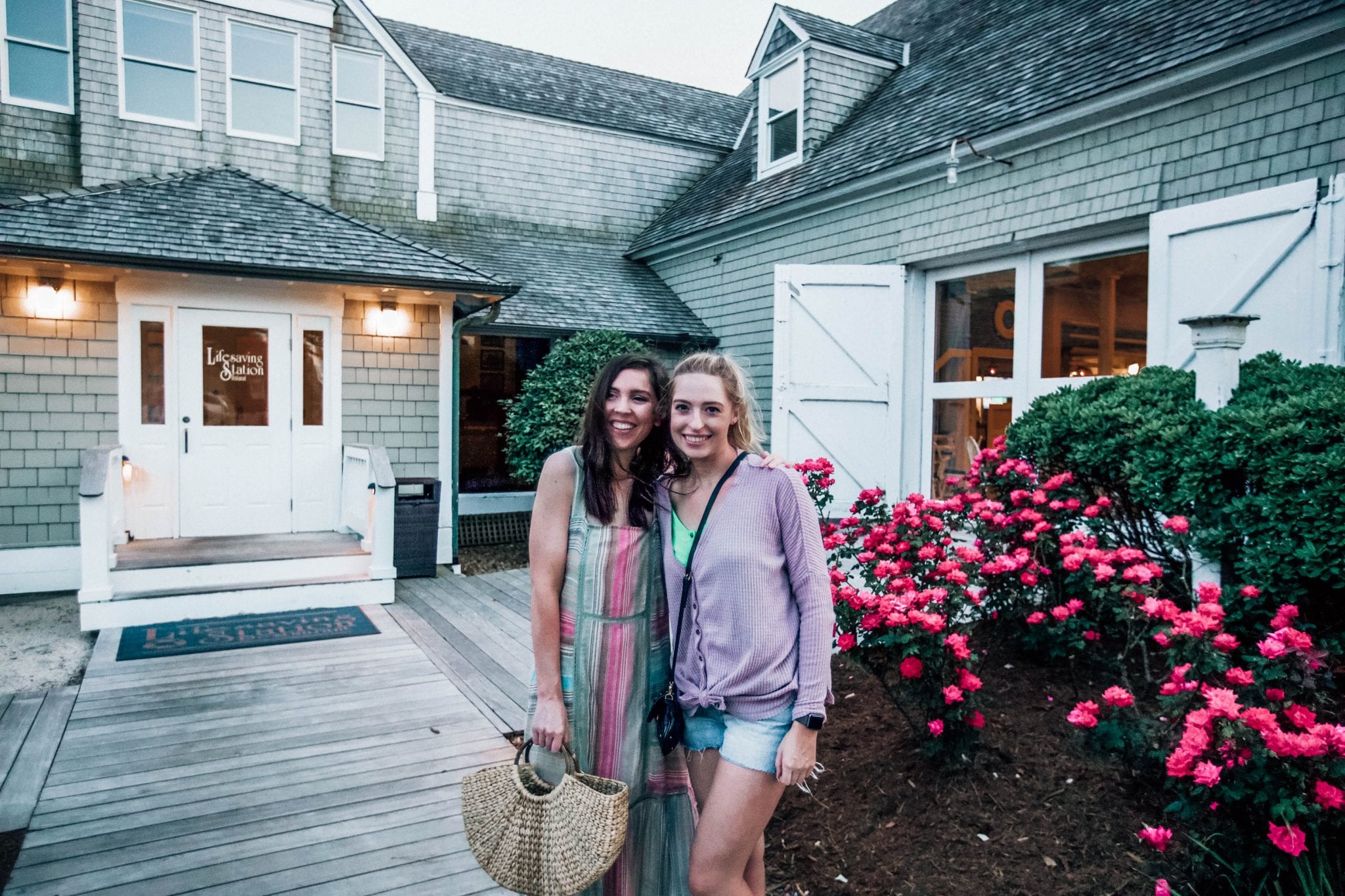 This post is in collaboration with Sanderling Resort.