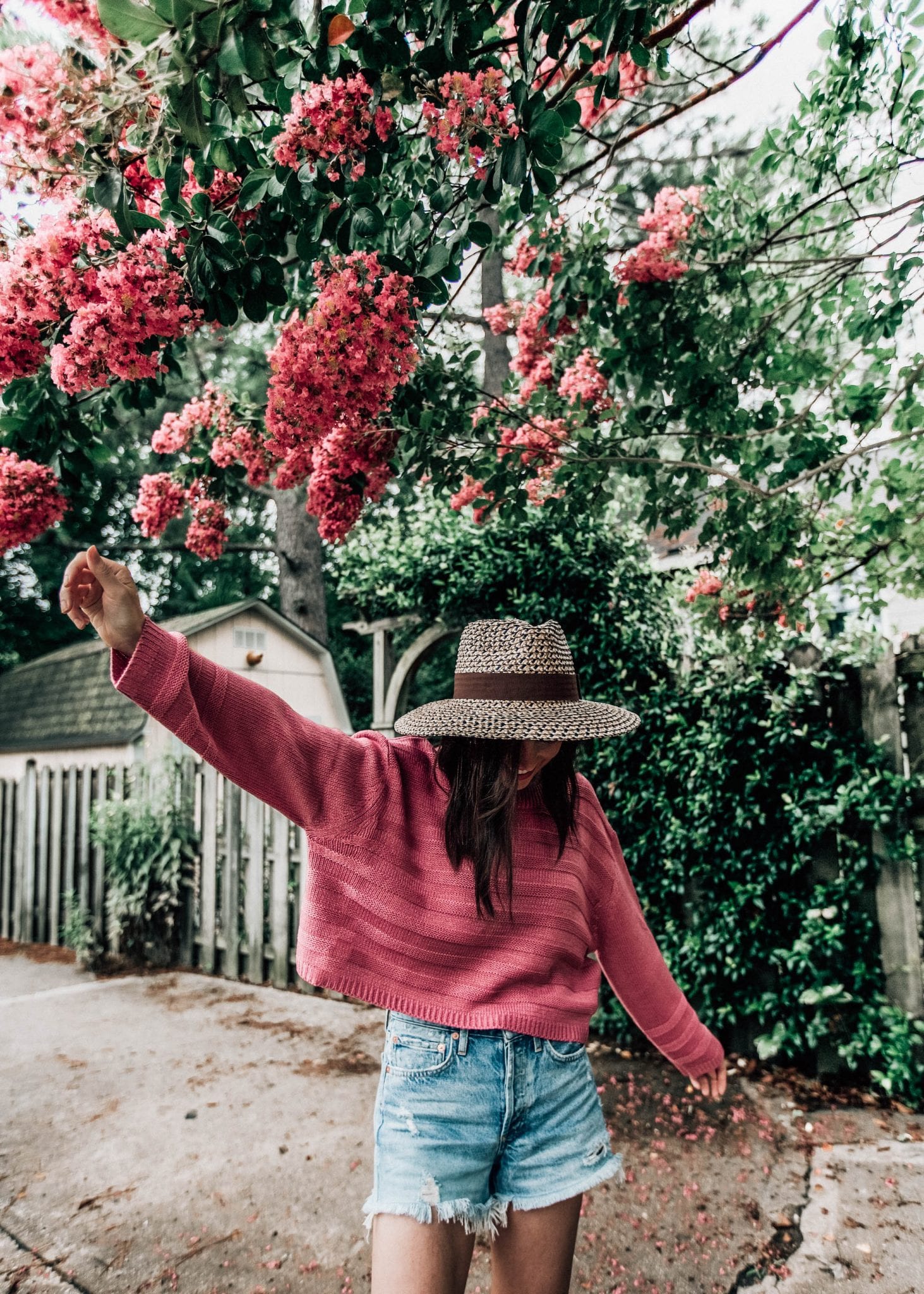 A couple of years ago, I was browsing the internet and came across a new-to-me denim brand, Agolde. Being a little pricey, I was hesitant to try their denim but, overtime, I saw more and more of these cute denim shorts on Pinterest and I ended up trying out the darker wash. I wore them as part of almost every outfit on the weekends so, this year, I decided to grab the lighter wash. While they run a bit large (order 1-2 sizes down from your normal size), I love them!
Denim shorts can be so tricky to buy sometimes but I really love how high-waisted these are while not being too short. They're short for sure, but I don't feel uncomfortable when wearing them. I wore them to a concert last weekend, to Lowe's, around the house, with t-shirts, sweaters, cardigan, and a blazer. Usually around August/September, I like to wear denim shorts but with more fall-appropriate pieces like sweaters and booties… it's a good way to transition into a new season (clearly not work appropriate but perfect for weekends/nights).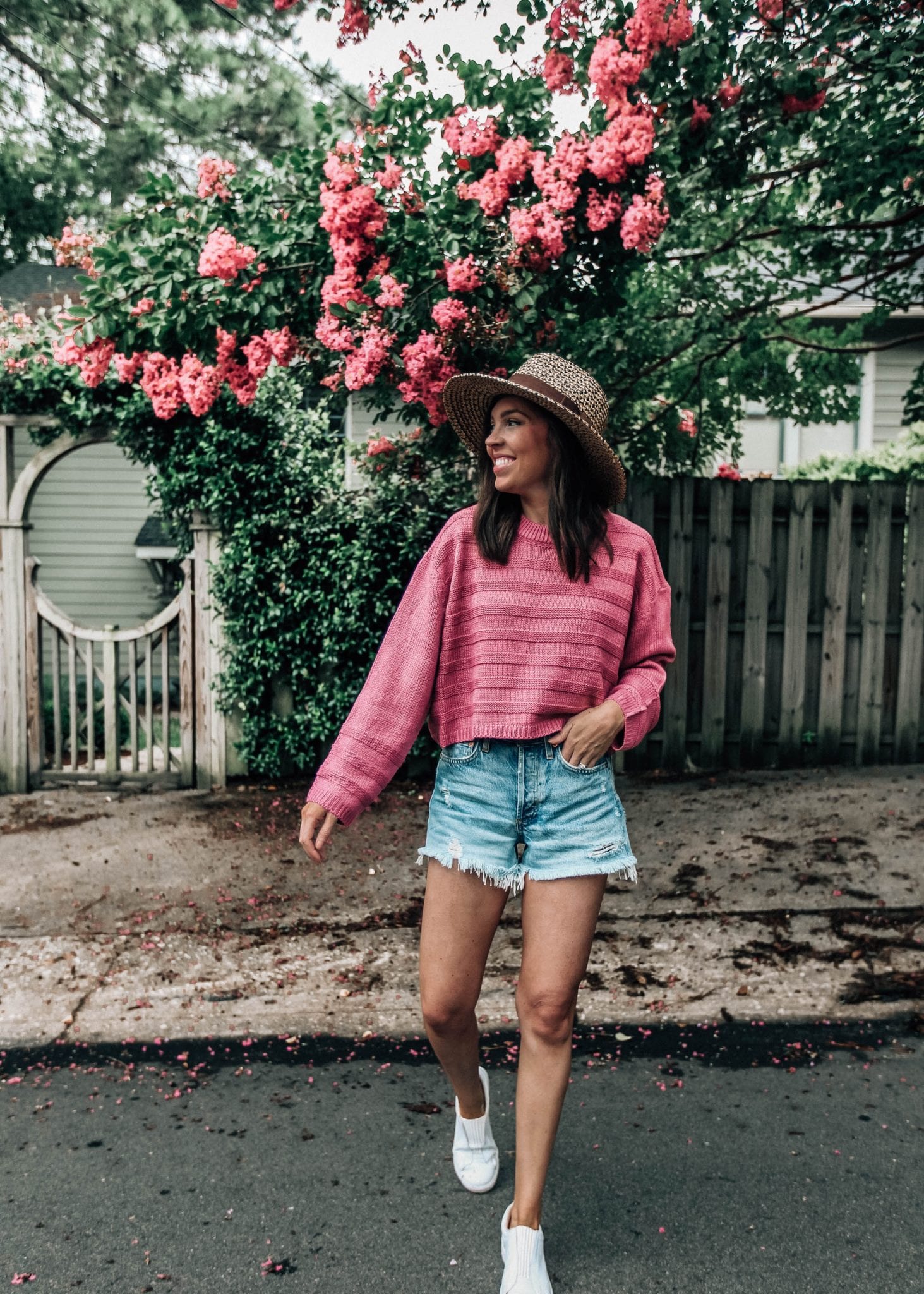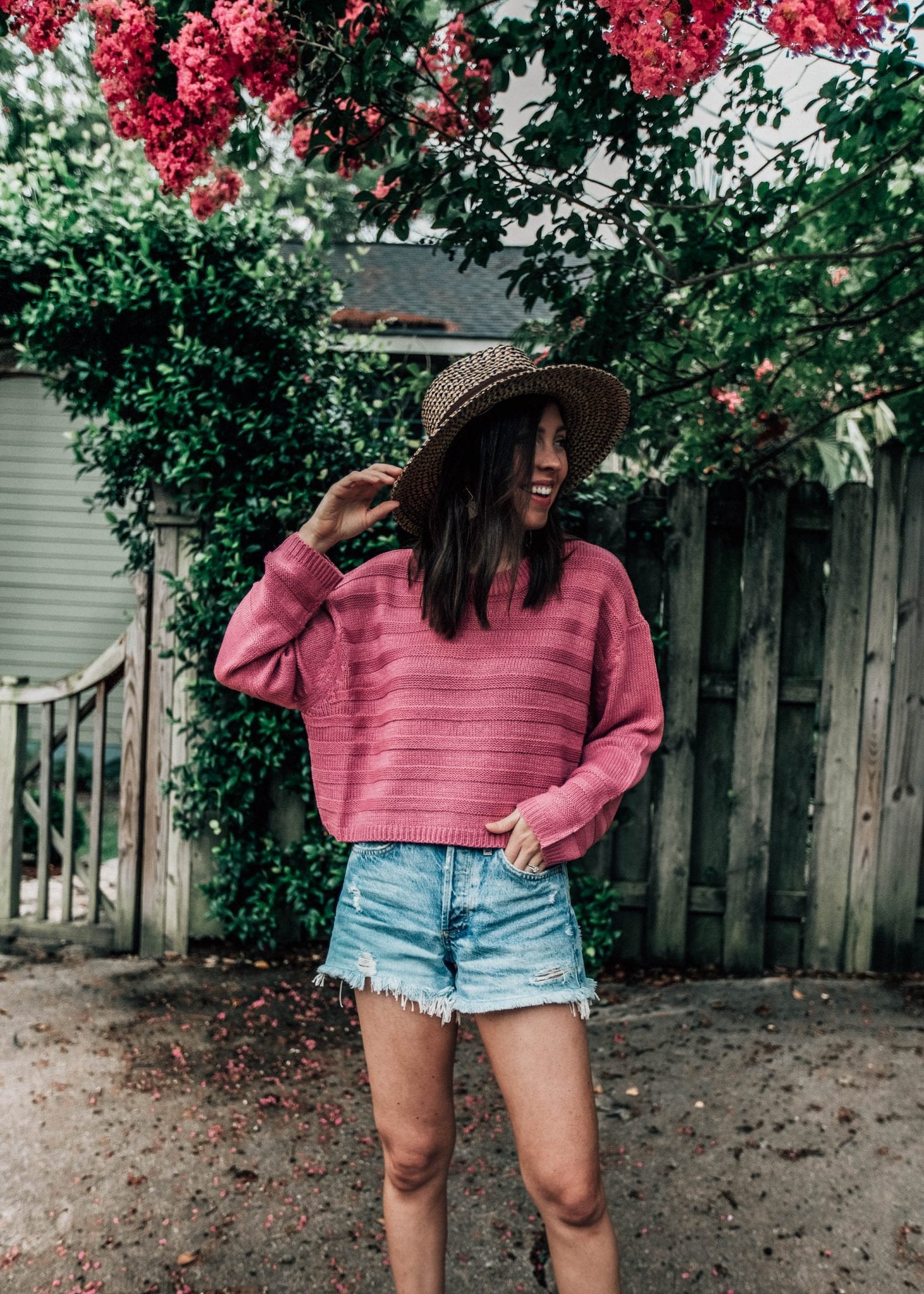 When it comes to denim pants, Levi's is my go-to, and I have found a pair of shorts I really love by Levi's, but I still haven't found anything (shorts) to beat the fit of Agolde. They also have a longer version I'd love to try on. I haven't tried any of their full-length jeans but I'll let you know once I do.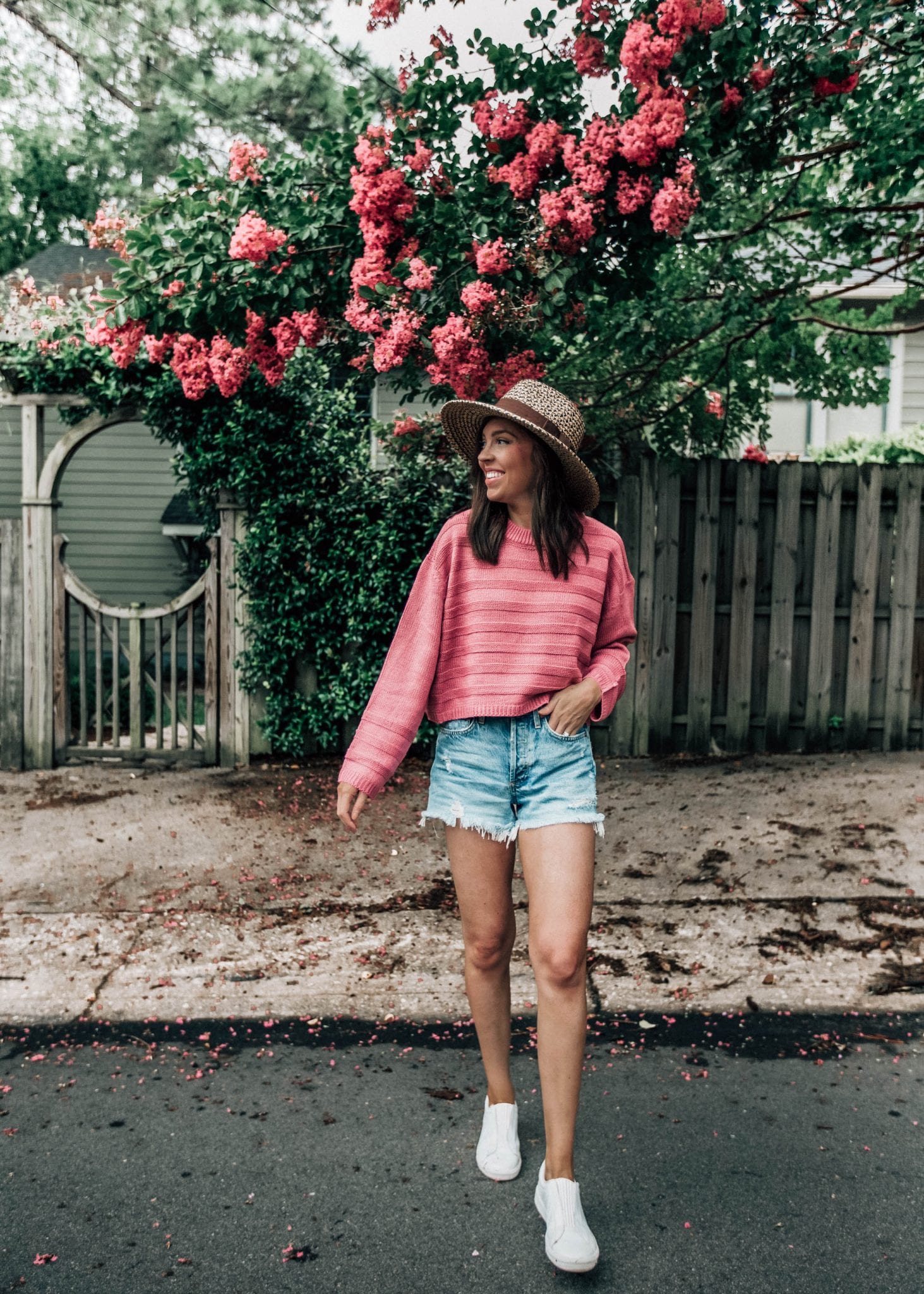 Last weekend was the perfect mix of plans + no plans… went to see Keith Urban (who was amazing), painted a wall in the house, stocked up on groceries, watched the movie 'I Feel Pretty'. Next weekend will be a little more busy and then I'll be going out of town for a conference in NYC.

Hope y'all have a great week!



<center>

</center>