Can you believe next week will be August? I thought this year just started and now we're about to be in the 8th month of it. HOW? Today I thought I'd take a moment to reflect back on July and some of my 'favorite things' throughout the month…. 'july favorites', whether that be favorite thing I've been wearing on repeat, weekly recipe I've loved, music, restaurant, etc. Let's get into it!


One recipe we have been making at least twice a week = mexican rice/lime bowls! Basically, we've had less time to make dinner these days because of TJ's real-estate class so we've resorted to this: brown rice seasoned with chili powder and cumin, add black beans, corn, cherry tomatoes cut in half, shredded cheese, avocado, and squeeze lime juice all over it. You could really add whatever you wanted in this… chicken, peppers, sour cream, queso, salsa, anything. I am slightly addicted to these and it is pretty nutritious too!

The first week of July I went a full week with no dessert. My main goal was to just start craving sugar less and it worked! Afterwards, I tried searching for some frozen yogurt I could have a little bit of without feeling super guilty of daily desserts. I ended up trying a pint of Yasso and fell in love! Coincidentally, they emailed me a couple of weeks later to partner with them and it was fate. Anyways, I highly recommend the "Mint Championchip" and "Rollin' in the Dough" flavors. But you can't go wrong with any.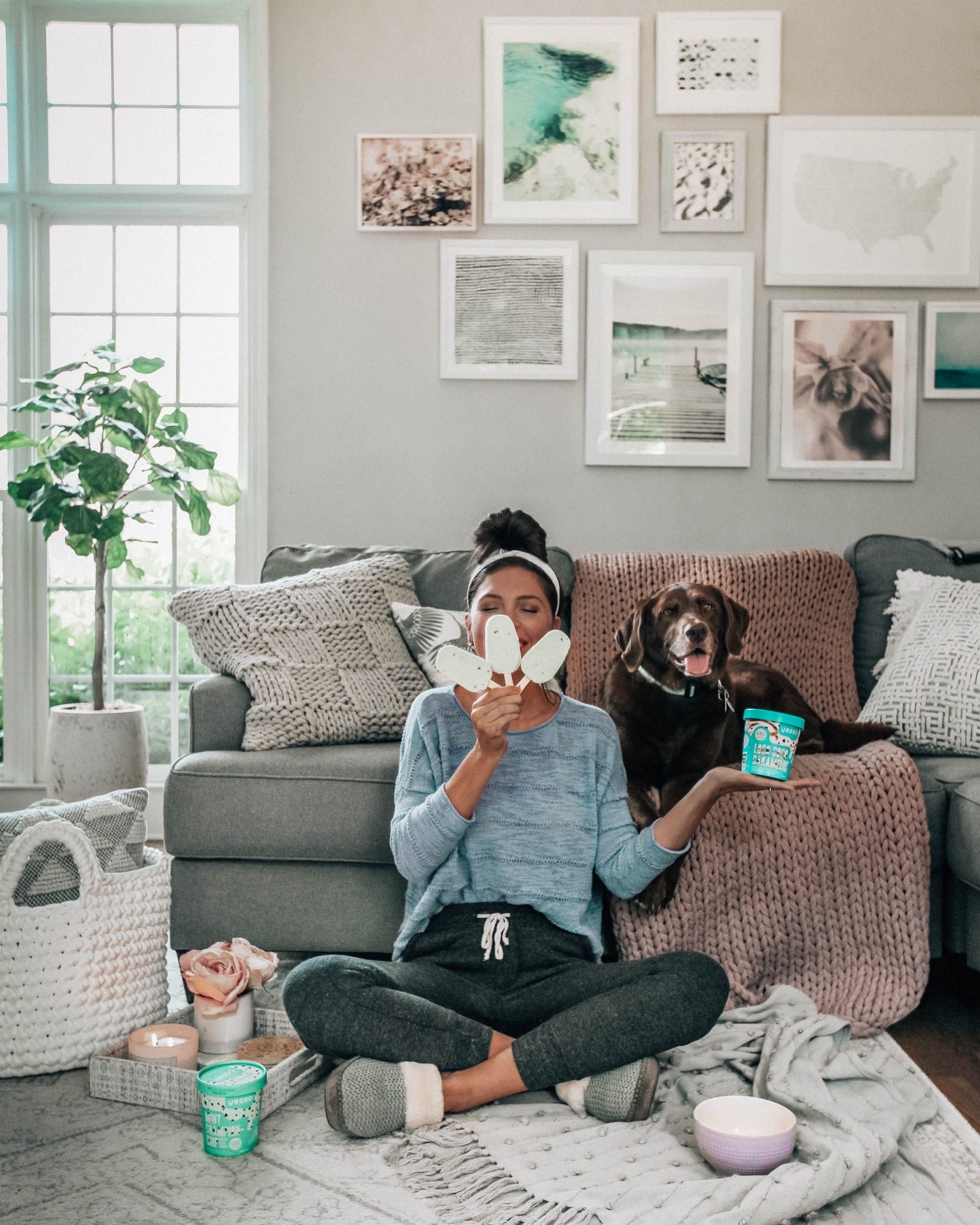 Before I worked from home, I rarely took morning walks. Now that my schedule is more flexible, I've discovered my new favorite way to start the day (especially in the summer, before the heat) and that is to take my dog out on a long walk (45 minutes) around the local parks and listen to a podcast. I'll have to write a post on my favorite podcasts but usually I like listening to something I'm learning from such as social media tips, financial tips, and just life advice in general for staying positive!

For some reason this month, my mind has been going 50mph at 11pm when it's time to go to bed. I downloaded the 'calm app' and have started playing a "bedtime story"… it actually helps a lot! I don't remember listening to the stories for more than like 3 minutes and it's usually a very soothing bedtime story teller lol complete with calming outdoorsy sound effects. I've been using a free trial but I'm considering purchasing the year long subscription to the app because there are a lot of different ways to use it! Does anyone else use this and love it slash is it worth it to purchase?!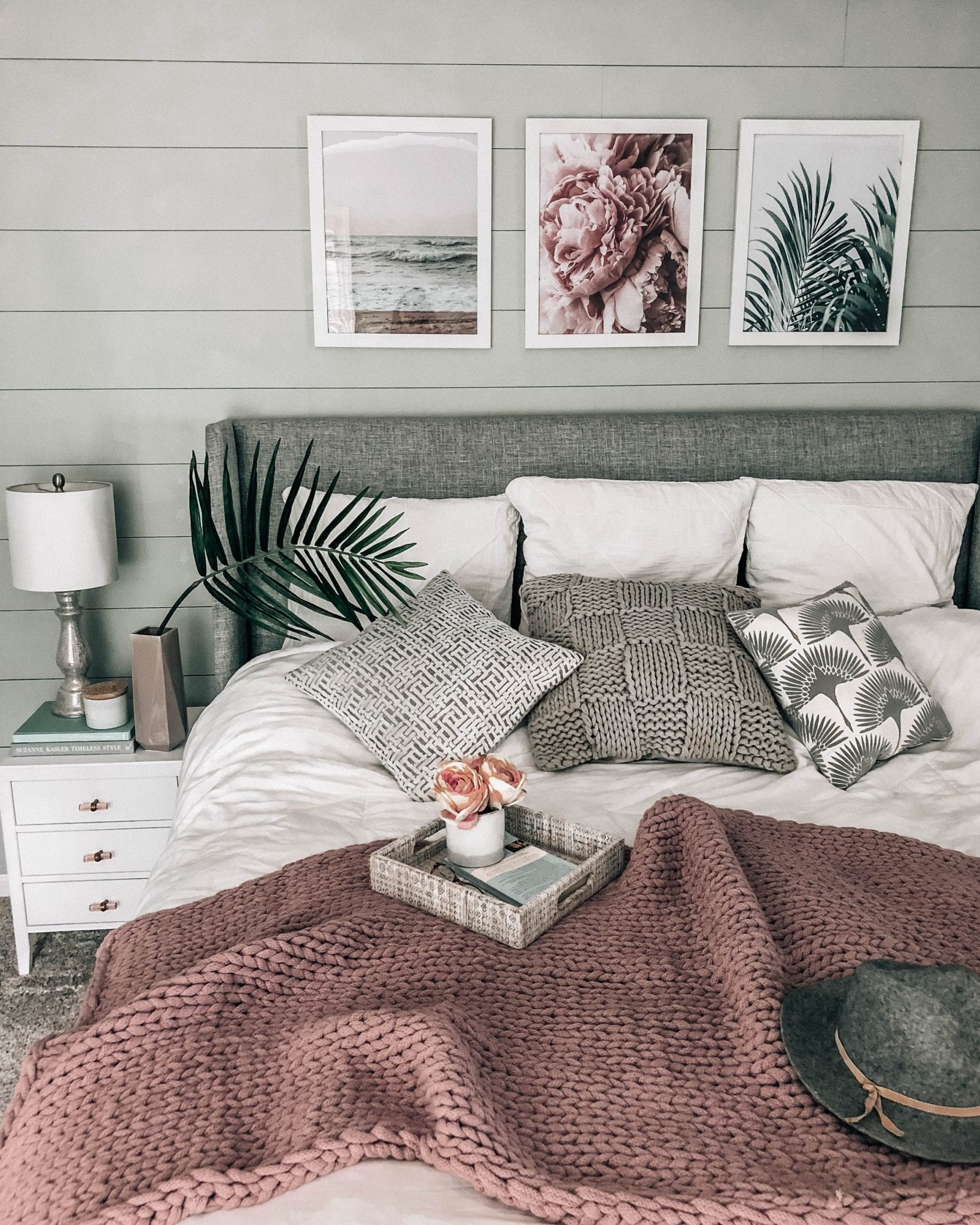 <center>

</center>

One of the best things in Raleigh this month… the sunflower fields in Dorothea Dix Park! By now they've passed their peak bloom but, incase you missed them, make sure you visit them next year! Next up… pumpkin patches.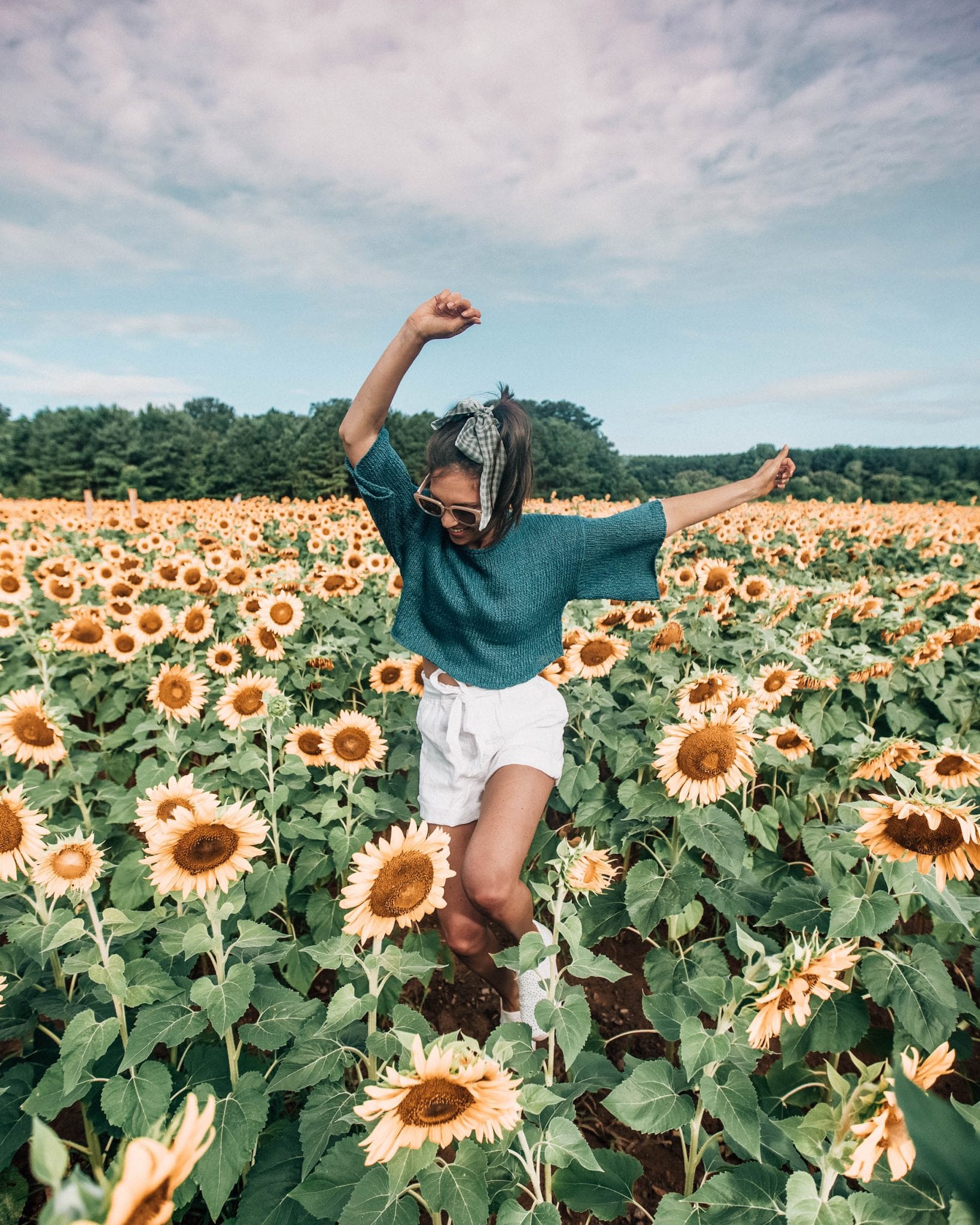 <center>

</center>

Yeti's have been popular but where it's really at is the 'feti'… the fake yeti aka this cup on Amazon for way less but the same quality. I've always been a fan of using Nalgene bottles for getting my daily water intake which are great for when you're really on the go but I've lately been loving using this cup everyday for when I'm just sitting at my desk. It's huge and if I fill it up 3x I know I'm good. It also comes in approximately 1,000 colors.

Oh, the Nordstrom Sale. Are you tired of hearing about it? I kindof am but there is one item that I will never tire of and it is this barefoot dreams cardigan. Is it a splurge item? For an at-home cardigan, yes. But will I wear it almost every single day? Also, yes. It is made of the softest material that just makes you want to curl up with a good book, drink some coffee, and never move. Speaking of "curling up with a good book", my grandma used to always recommend that as an activity when it rained in the summer and, as a child, I would be like "that's not fun" but now it actually sounds like the best activity ever.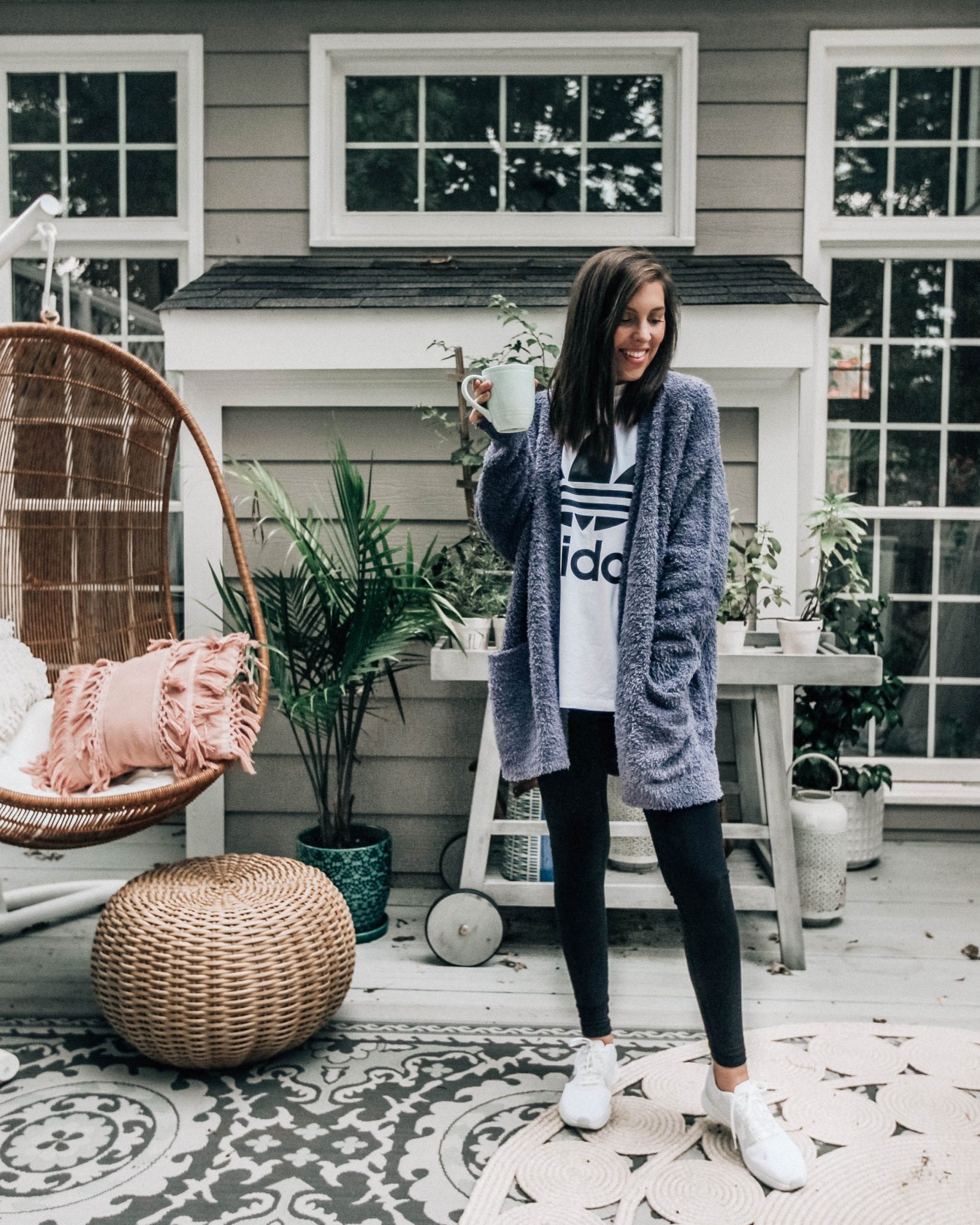 <center>

</center>

At the beginning of July, I started using this shampoo and conditioner and I don't know if I'll ever find one I love more! I love the smell, how soft and untangled my hair is after a shower, and the volume it helps provide, and the fact that it helps repair heat-damaged hair. It's definitely pricey but I think they'll both last me a long time! It has me curious to try more of their products like hairspray and dry shampoo. If you're interested, you can always test our their travel size first! I also noticed they have a beauty set on sale as part of the Anniversary Sale.

This month started with a short trip to the beach to stay with some of my family and it was MOST definitely needed. If you haven't had a chance to get to the beach this year, I'd highly recommend booking a weekend as soon as you can and going phone-less the entire time. I'm already missing it but I also love visiting in the fall after all of the kids go back to school.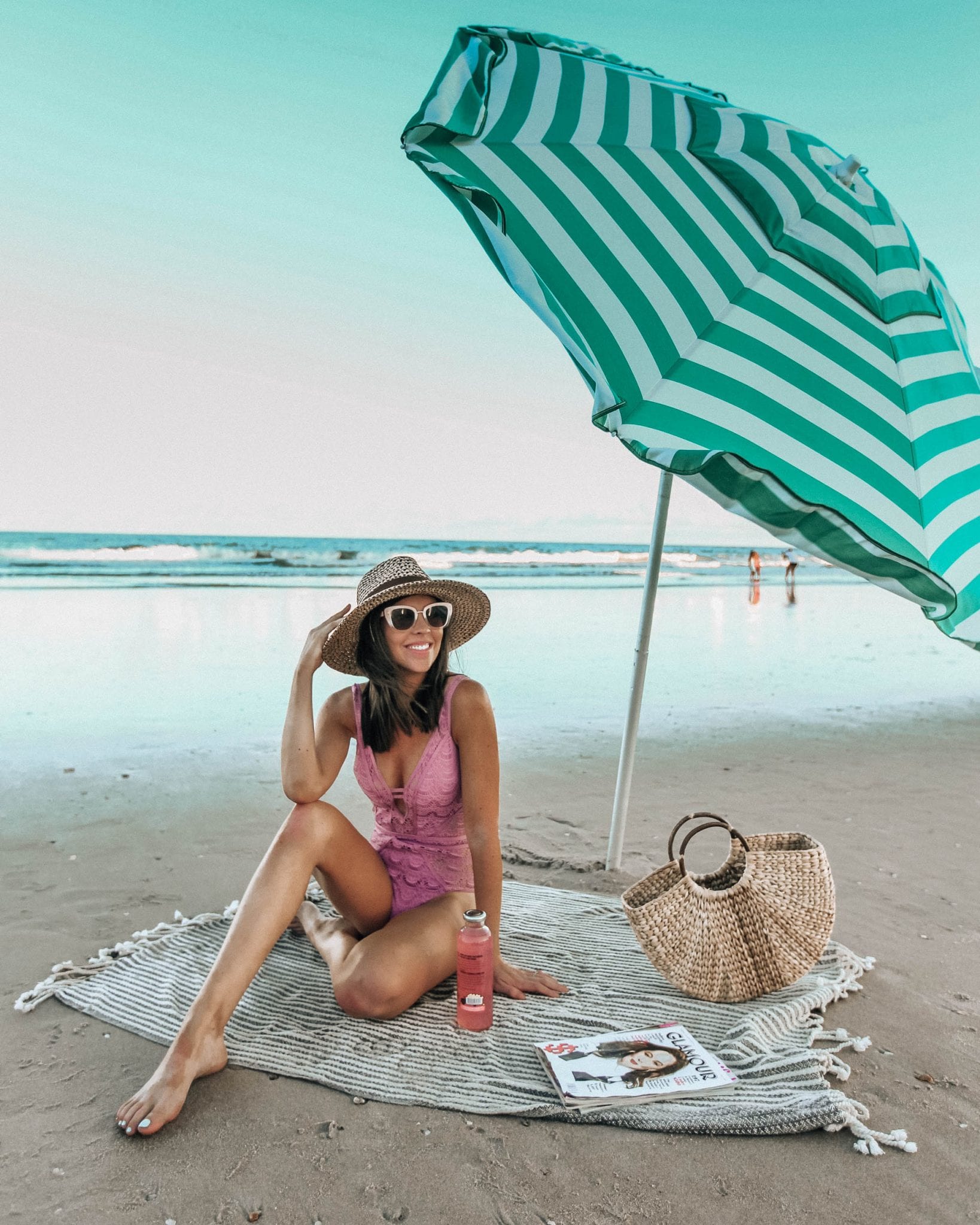 <center>

</center>

Happy & Hale's newest location opened up in North Hills not too long ago so while we were in the area, we had to check it out! Oh how I wish we had one closer to where we live… I would eat there every day. Their avocado toast is on point and has me thinking it might be one of the best. Have you eaten here? What do you order?
Those are all I can think of now but I hope you have a good last few days of July! Thanks for stopping by!