I've talked a little bit about this on Instagram lately but one thing I want to put more time into this year is reading books, which apparently is on a lot of people's agendas this year! Reading inspires, teaches, encourages, and enlightens… it's just all-around good for you. At the beginning of last year, I wrote a post about wellness books I wanted to read in 2018 and I'm honestly embarrassed to admit how much of a complete failure I was at reading those books. However, my mindset and goals are slightly different going into this year and I have a feeling I'll be making more time to read these.

I made a much more realistic list of books I want to read this year including some that haven't even been released yet. I'd love to know what is at the top of your reading list! If I'm being honest, I'm usually drawn to memoirs and motivational or inspirational books – anyone else? I just feel like there is so much to learn from others but I do want to find some fictional books this year. If you have any recs, please let me know!
BOOKS I WANT TO READ IN 2019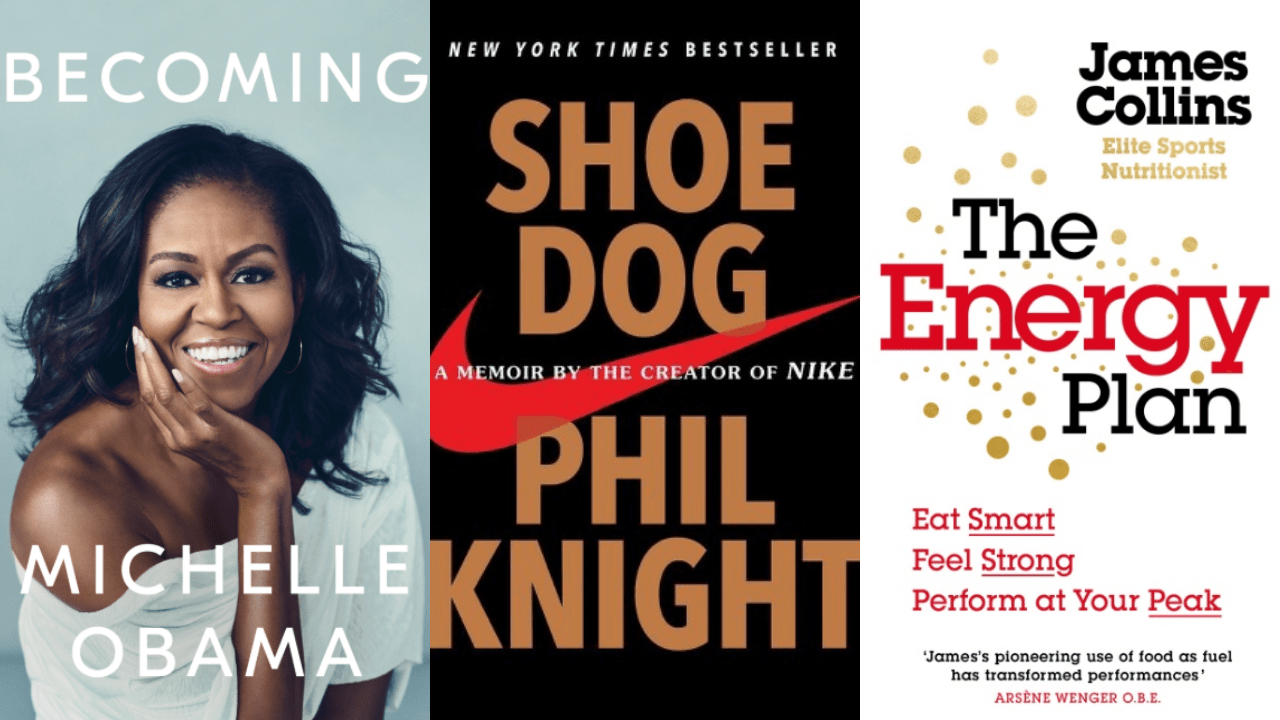 Becoming by Michelle Obama
This book has been #1 in the Amazon Charts for weeks (such good reviews too) and shares the story of Michelle Obama's life starting from childhood, motherhood, and as the former First Lady. "Becoming is never giving up on the idea that more growing is to be done."
Shoe Dog: A Memoir by the Creator of Nike by Phil Knight
Shoe Dog tells the story about the history of Nike and how it came to be one of the most profitable companies. It shares how Phil Knight launched his start-up company in 1963 by selling shoes out of the trunk of his car and goes into detail about the mistakes and struggles he made along the way.
The Energy Plan by James Collins
This book just released last week but I've always been super interested in how nutrition plays a huge role in a person's performance, productivity, and energy – which was the main reason I decided to study human biology and nutrition in college. This book goes into detail about how to fuel your body for your life. I'm also own the book Brain Food but haven't had a chance to start it yet.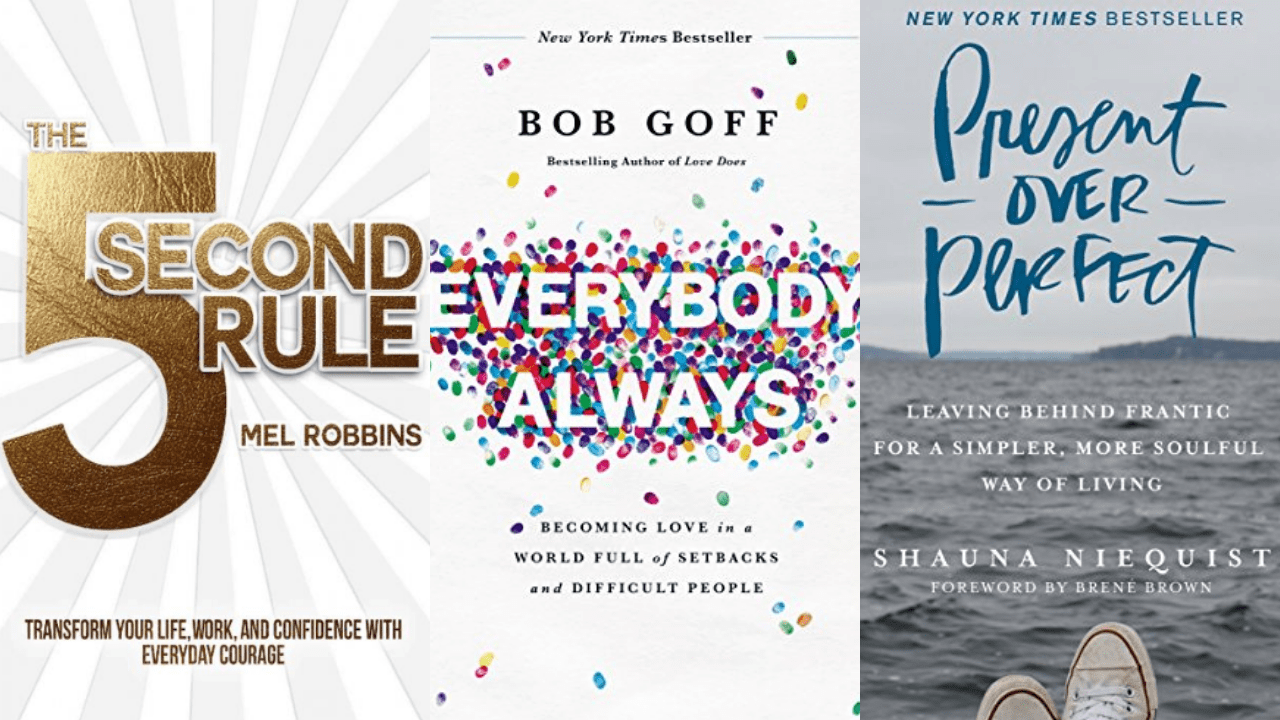 The 5 Second Rule by Mel Robbins
I've owned this book for probably a year now but haven't sat down to really read it yet but I want to this year. I love, love, love motivational books. This one is one of the "most read" in Amazon charts and shares with you a simple tool for breaking the habit of procrastination and self-doubt – a 5 second rule.
Everybody, Always by Bob Goff
Another one of Amazon's "most sold" books and follows his "Love Does" book, which I also would love to read at some point. This book shares the author's secret of living without fear and worry and he believes the secret in that is loving everybody, even the difficult ones. He seems like optimistic guy and I love these types of books that give you a whole new perspective of how to live.
Present Over Perfect by Shauna Niquist
I've officially had this book for a year and haven't finished it… not because I didn't like it but because reading wasn't a priority for me last year. This book is super popular on Amazon and with a lot of girls who read this blog. I think the title gives a good summary of what the book is about but the author basically talks about leaving the pressure behind of being perfect and how to simply live in the present and how that changed her life as someone who was once burned on busy. My wedding planner loaned this one to me now that I think about it (promise I'll return, Stephanie!)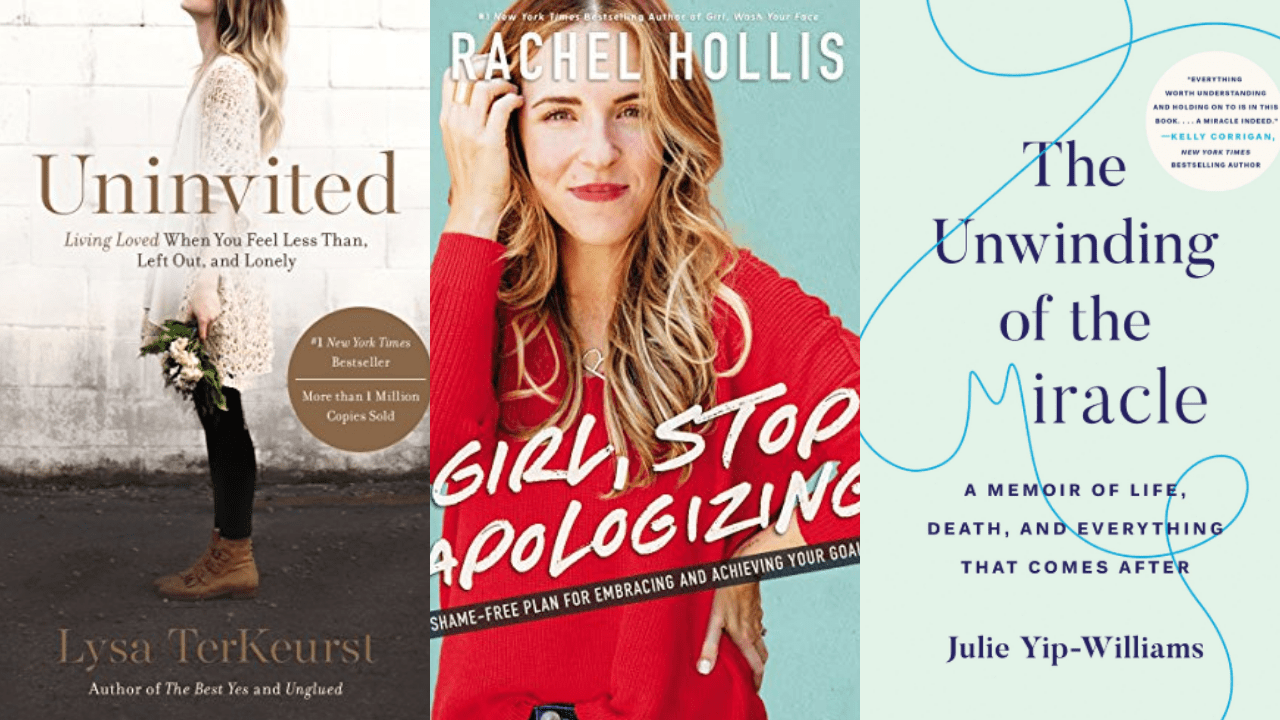 Uninvited by Lysa TerKeurst
I have several books by this author and love them all! This one specifically caught my eye because occasionally everyone can feel left out or lonely and everyone experiences rejection. This books shares Lysa's own experiences of rejection and talks about how to stop feeling left out with the secret of belonging.
Girl, Wash Your Face and Girl, Stop Apologizing (March 2019) by Rachel Hollis
Girl, Wash Your Face was probably the book I heard the most about this past year and I'm surprised I haven't already bought it BUT I do love to listen to Rachel Hollis' podcast when I go on walks. My goal is to read the first before March so that I can read the second once it releases!
The Unwinding of the Miracle by Julie Yip-Williams (Feb. 2019)
This books tells the story of the life of Julie Yip-Williams who was diagnosed with colon cancer as a young mom. She coped by writing about her experiences and shares motherhood, marriage, her experience of being an immigrant, and so much more. I know this one will make me cry but also be super inspiring for making the most of life.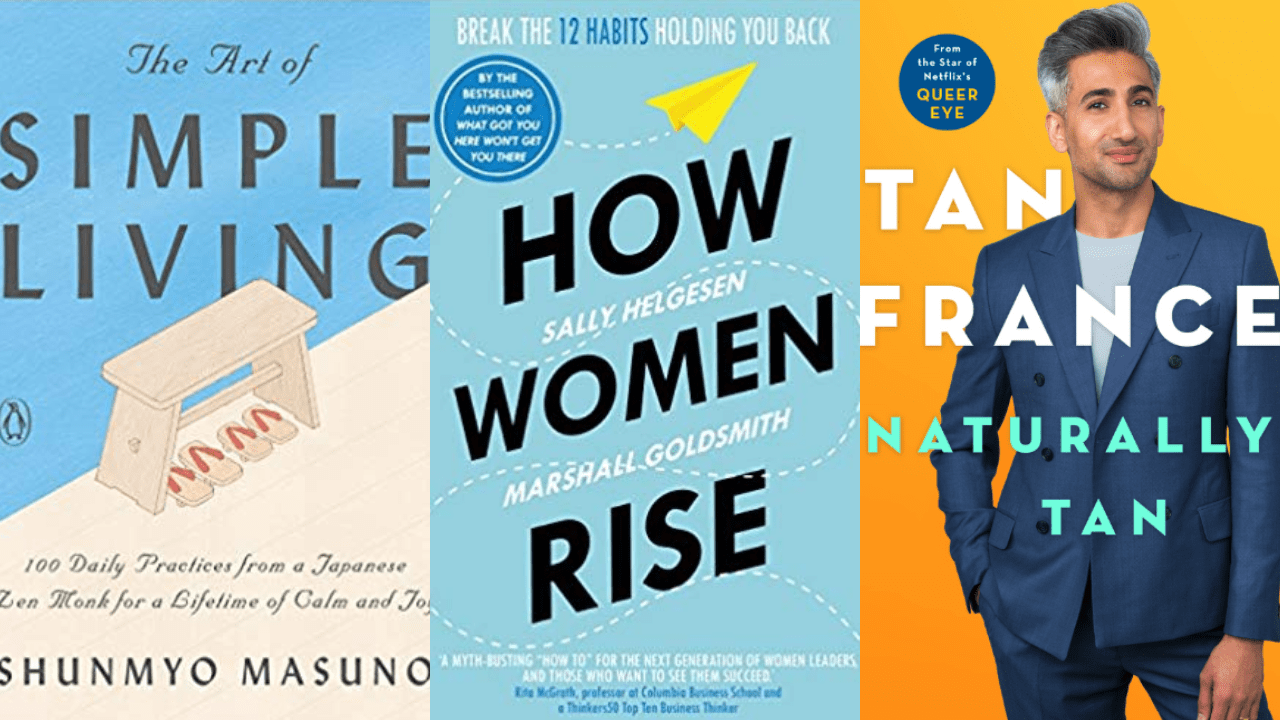 The Art of Simple Living by Shunmyo Masuno (April 2019)
I love reading about different cultures and how each has unique ways of living their best life. This book shares 100 Japanese lessons and little habits that they've found to be life-changing in terms of bringing more peace to your mind (ex: lining up your shoes after you take them off makes your mind feel more orderly and putting down your fork after each bite helps you feel more thankful, etc.).
How Women Rise by Sally Helgesen and Marshall Goldsmith
This books focuses on 12 habits that hold women back from their full potential and future success. I think this book would be great for anyone who works in a corporate environment but also beneficial for all women.
Naturally Tan by Tan France (May 2019)
Tan is one of my favorites of Queer Eye and this book tells his story of growing up in a South Asian family in England, finding his style, and how he came out to his family when he was 34. I love him and can't wait to read.

I'd love to know what is on your reading list! Are you more of a fiction or non-fiction reader? Let me know and maybe I'll start some book review posts.