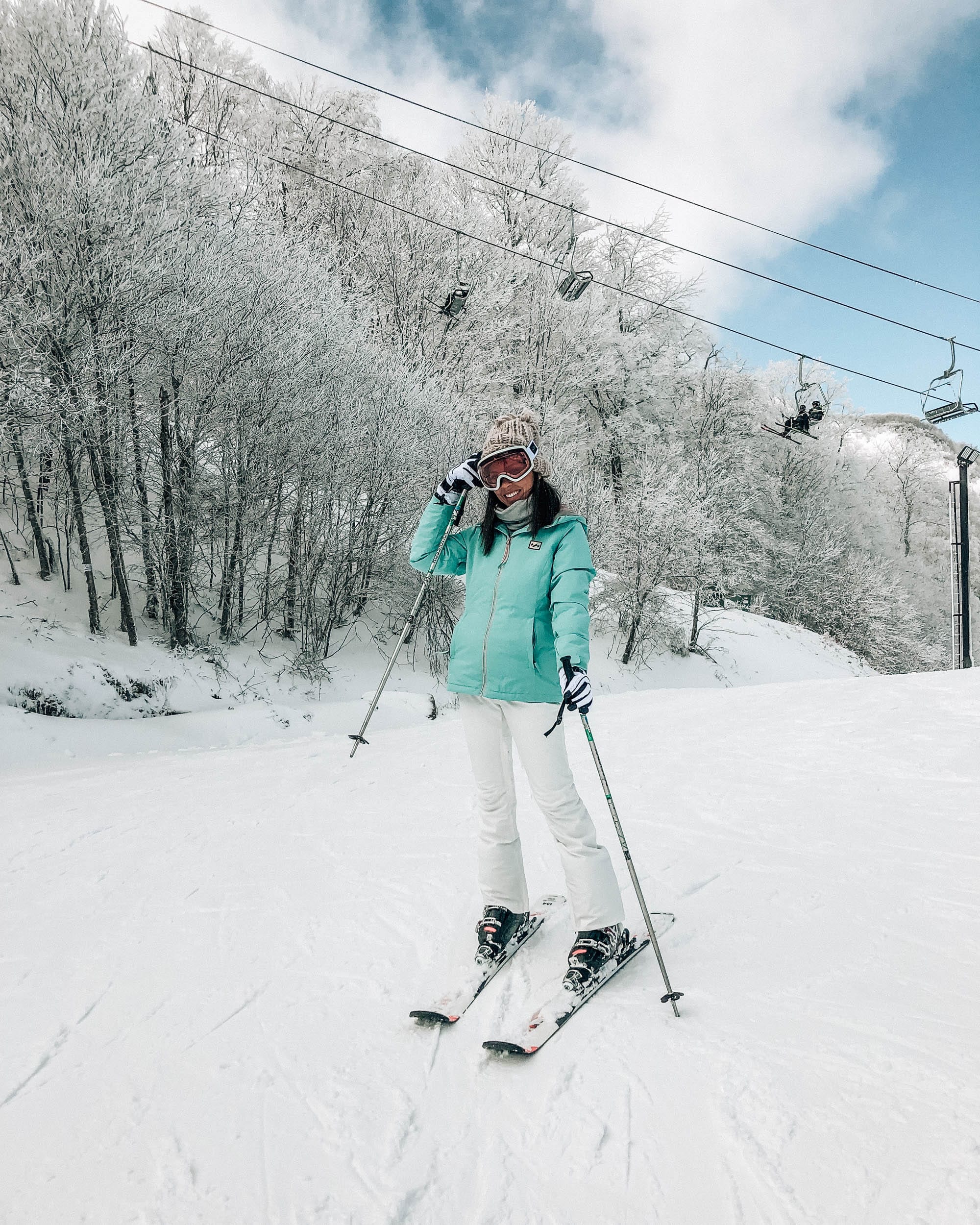 Have you ever been skiing? Before this past weekend, it had been years! Since I was 11, actually… but, I do remember that I got the hang of it pretty quickly so I figured I would enjoy it as an adult too! TJ and I got back from Beech Mountain, NC, a town we had never visited before, on Sunday and it was the perfect mix of cozy and adventurous.

When we arrived on Thursday night, it was snowing, and if you don't know, Beech Mountain is considered the highest town in Eastern America, so it was pretty cold. I loved how close it is to home too! It was only a 3.5 hour drive at the most. When we arrived to Beech Alpen Inn, we checked into our cozy room and got settled. I think my favorite part about this hotel was our view outside. It was snowing and there were about 20 deer that lived behind the inn. It was beautiful and I felt like I was in Switzerland or something.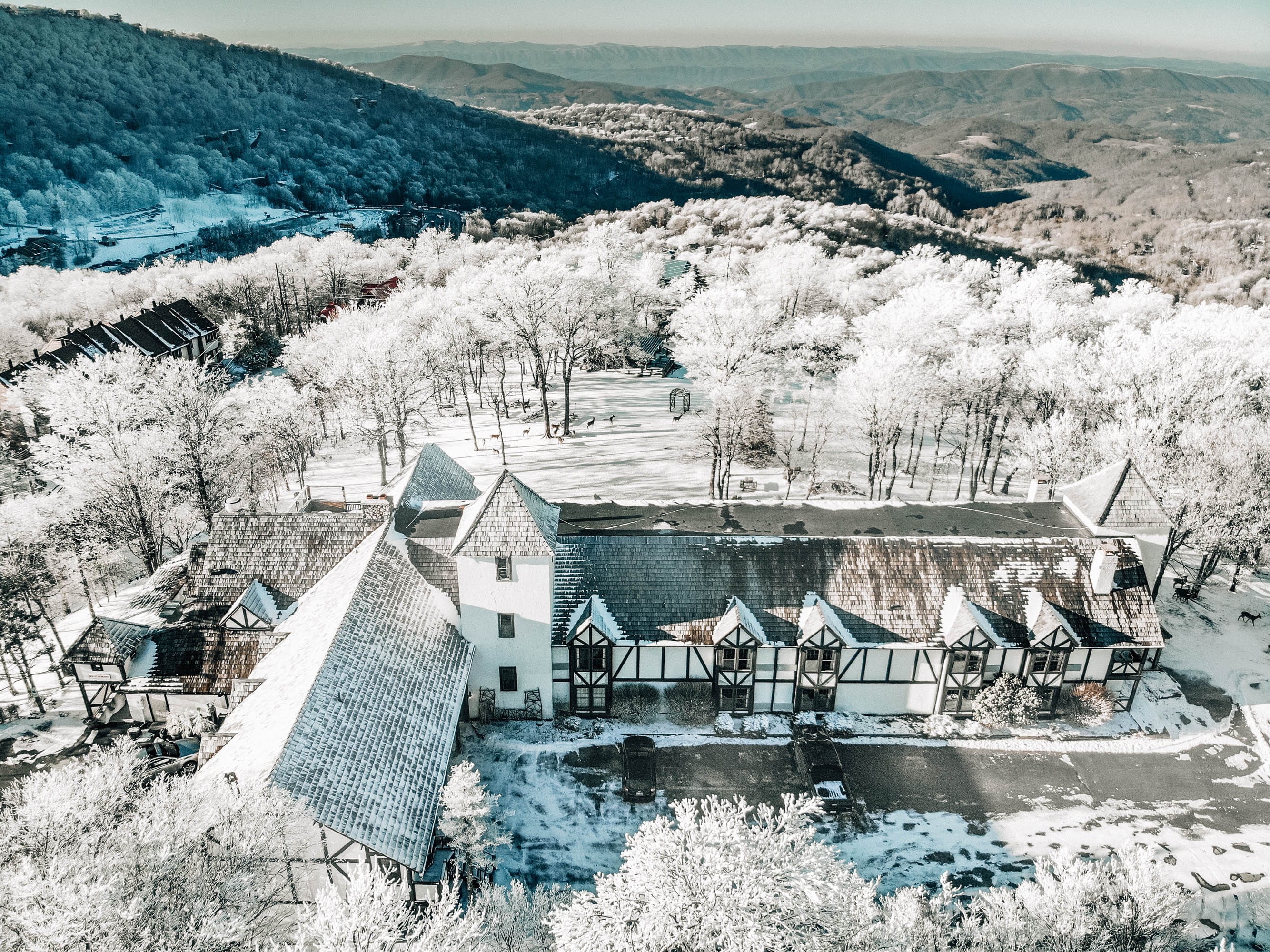 We grabbed a bite to eat at the Brick Oven Pizzeria & Pasta for dinner which was poppin' on a Thursday night! It was a really popular casual spot to stop and fuel up after a day of skiing at Beech Mountain Resort and the food was so good. We ordered pizza, greek salad (so delicious), and baked ziti while listening to live music plus they even had a dessert bar! We headed back to our inn to try and get to bed early before a busy day the next day.

On Friday, we woke up to the prettiest snow day! Everything was covered in white and it was beautiful. We stopped by Fred's Backside Deli, another really popular spot. We met the owner, Fred, who opened this business 40 years ago. Downstairs was where people could dine (and where you could rent ski gear), and upstairs was a general store and ski apparel shop! It was the cutest place and I loved hearing about how it all got started. We loved it so much that we went back there the next day too. After eating breakfast, it was time to head to Beech Mountain Resort for a ski lesson.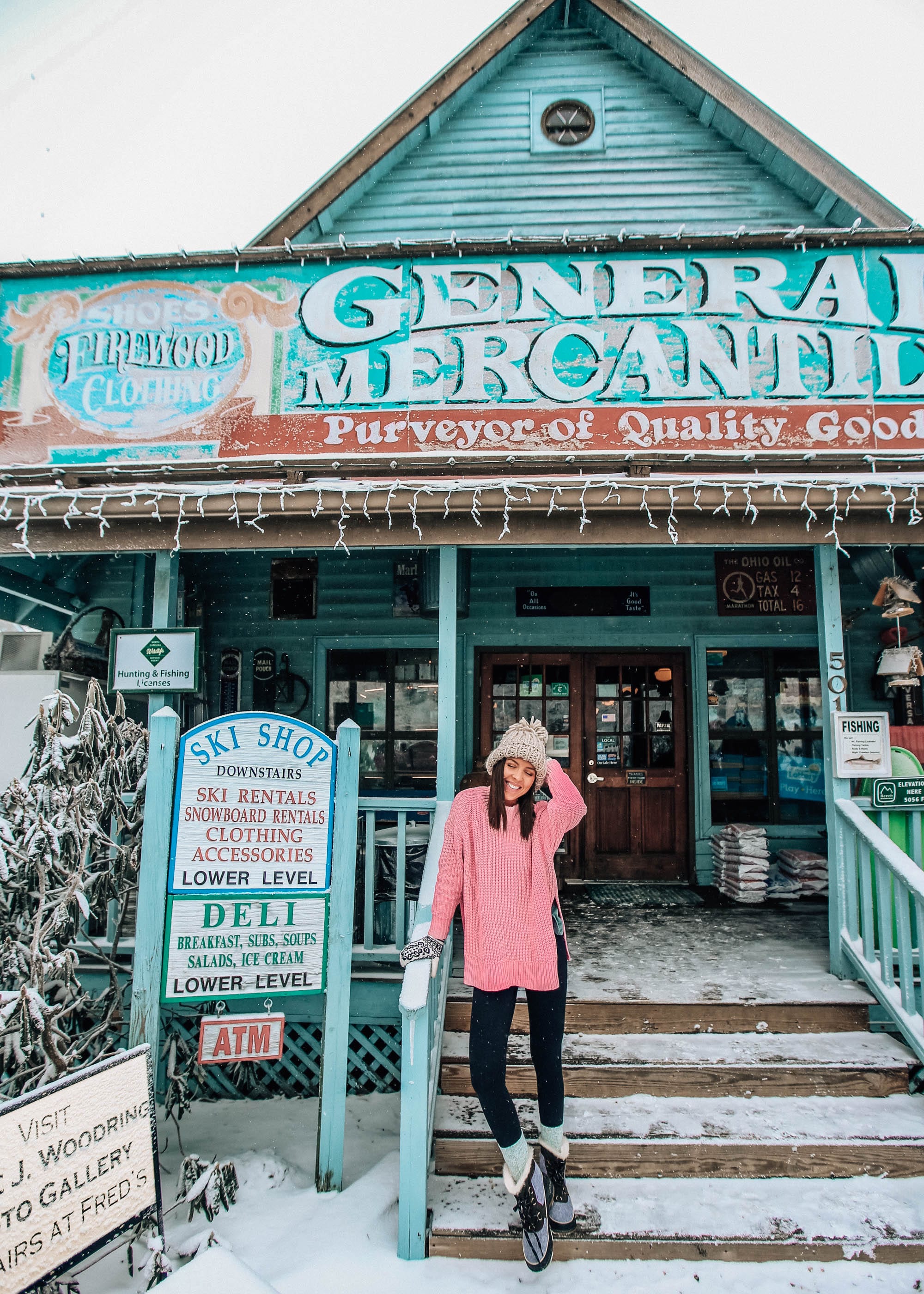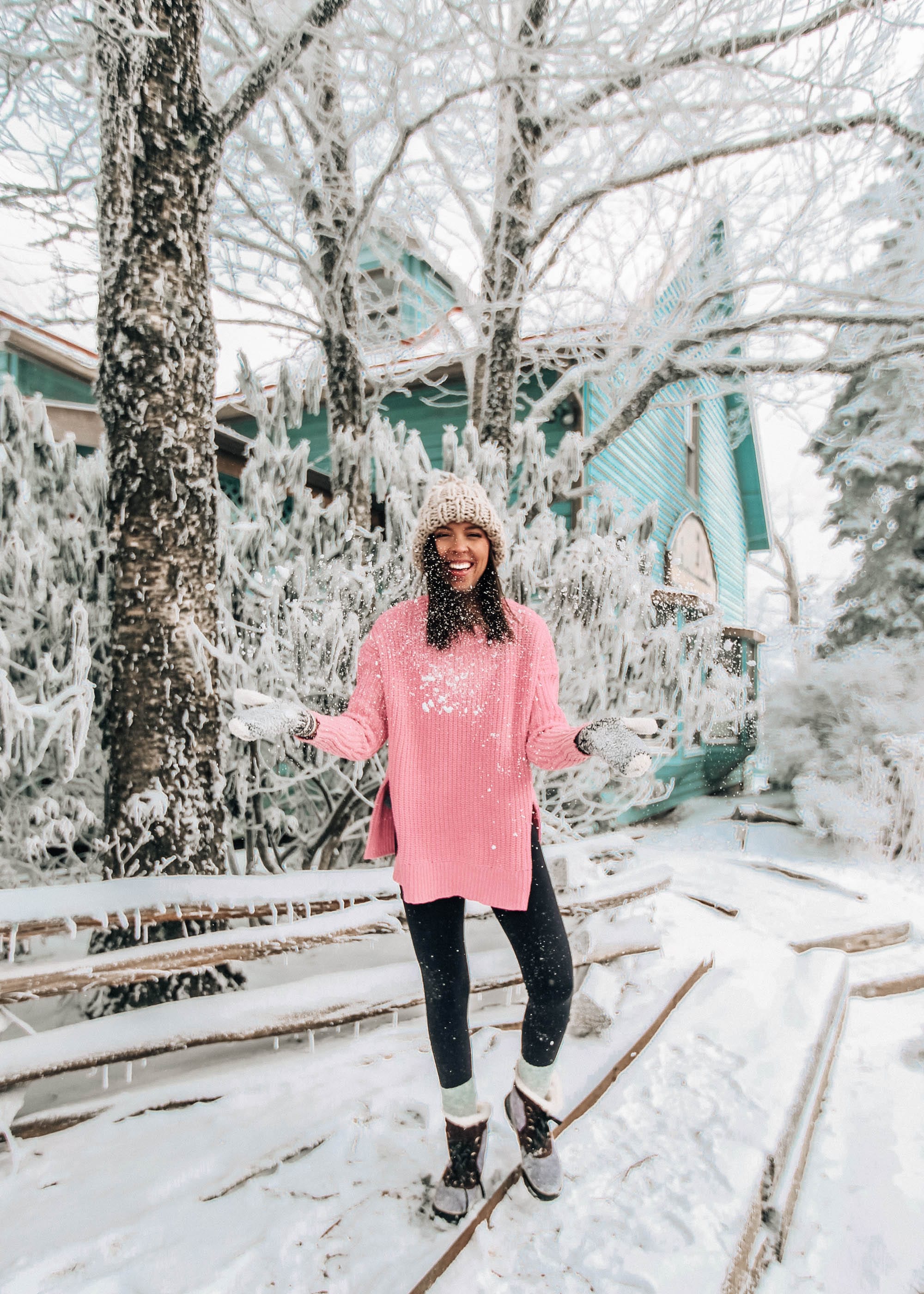 This was TJ's first time ever skiing. After a few times falling down on the slopes though, he started to really enjoy it! We started with a one hour lesson which was a good refresher for me since it had been so long. The sun was shining and everything was covered in snow… it was the perfect day out there! After skiing for a while, we took a lunch break at the lodge and warmed up a bit before skiing some more. After turning in our ski rentals at the end of the day, we walked over to Beech Mountain Brewing Co. for a tasting and dinner. I ordered some fried green tomatoes and an avocado burger while sitting next to a huge fireplace… it was glorious. Beech Mountain has a free Winter Music Series going on and we were able to listen to a couple of talented artists/bands over the weekend (Brother Oliver and Devon Gilfillian).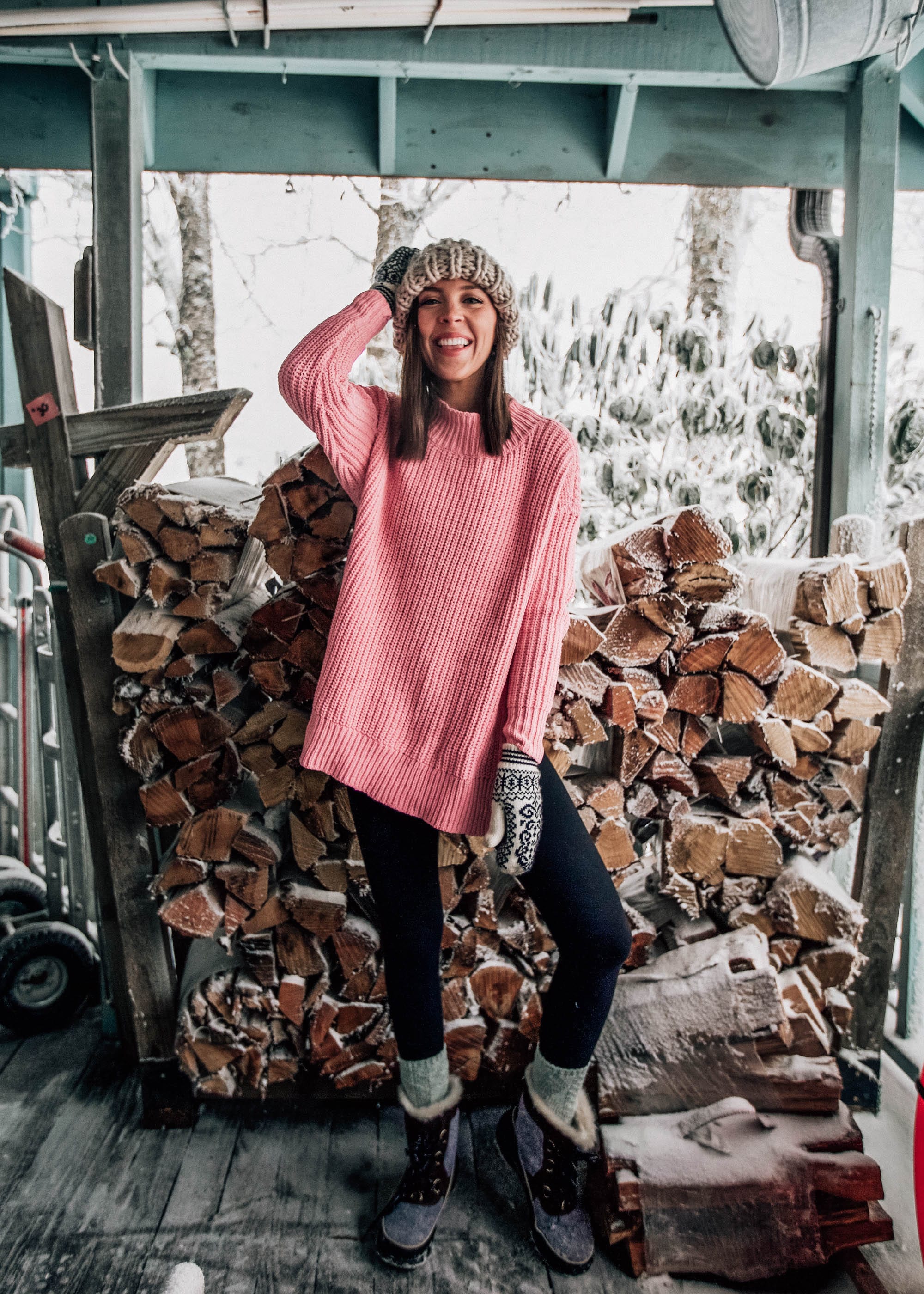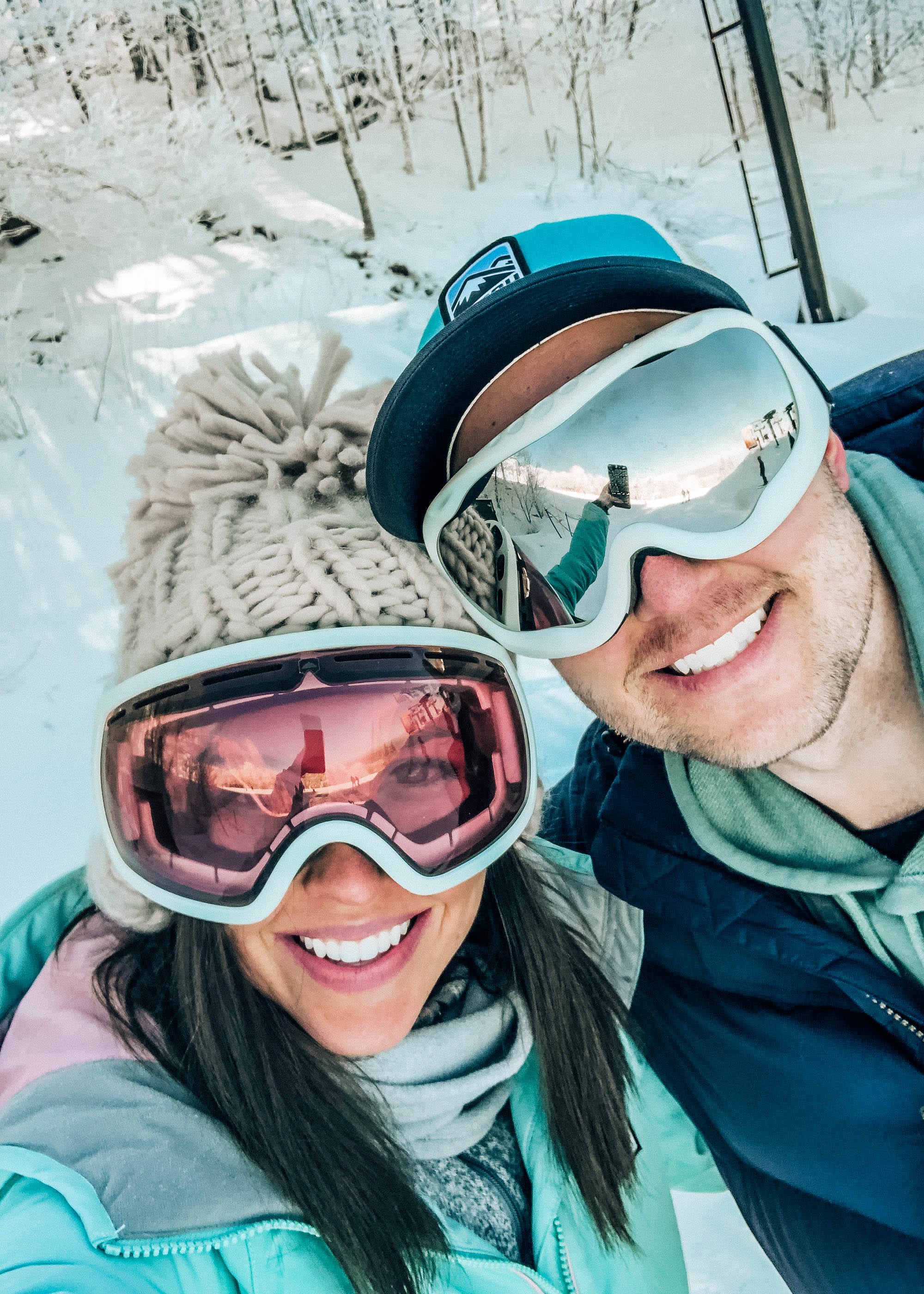 On Saturday morning, we stopped by Fred's again because we loved it so much and did a little bit of exploring on our own before heading back to Beech Mountain Resort to attempt snowboarding this time. We also tried a local mexican restaurant at 4 Seasons at Beech called Valle De Bravo. I had never been to a Mexican restaurant with such pretty views! When we eventually got back to the ski resort, we knew we wanted to try snowboarding but also knew that we would likely need a lesson. The group lessons for 1:30pm were all filled so we decided to just try and teach ourselves… that was a fail. After about an hour of falling, we gave up and decided to go tubing for a little while. Maybe next year I'll sign up for a personal one-on-one snowboard lesson but I also have heard that people usually lean strongly towards skiing or snowboarding – not both.

We went back to change at Beech Alpen Inn, which was also where our dinner restaurant was located. We had reservations at Beech Alpen Restaurant, which was probably my favorite place we ate all weekend! The views and the food were all incredible. You could see people skiing down the slopes out of one window and a huge deer family in another window, all while sipping a glass of wine and eating the best food. TJ and I both ordered the same thing which was this scallop/shrimp/linguine special. I also ordered their white bean turkey chili which deserves all the praise hand and heart eye emojis. We ended the night with some more live music at Beech Mountain Brewing Co. and packed up our bags to leave the next day!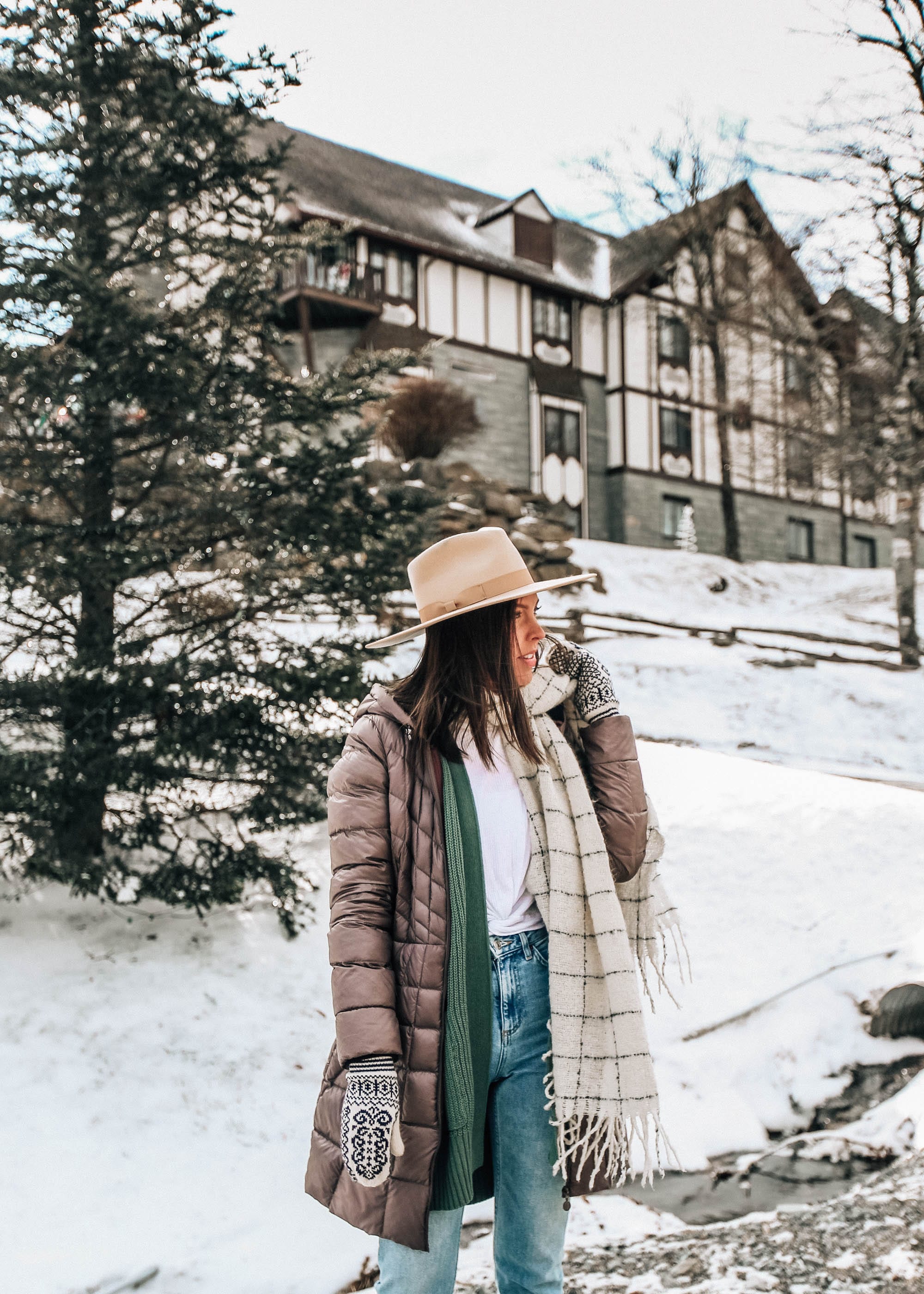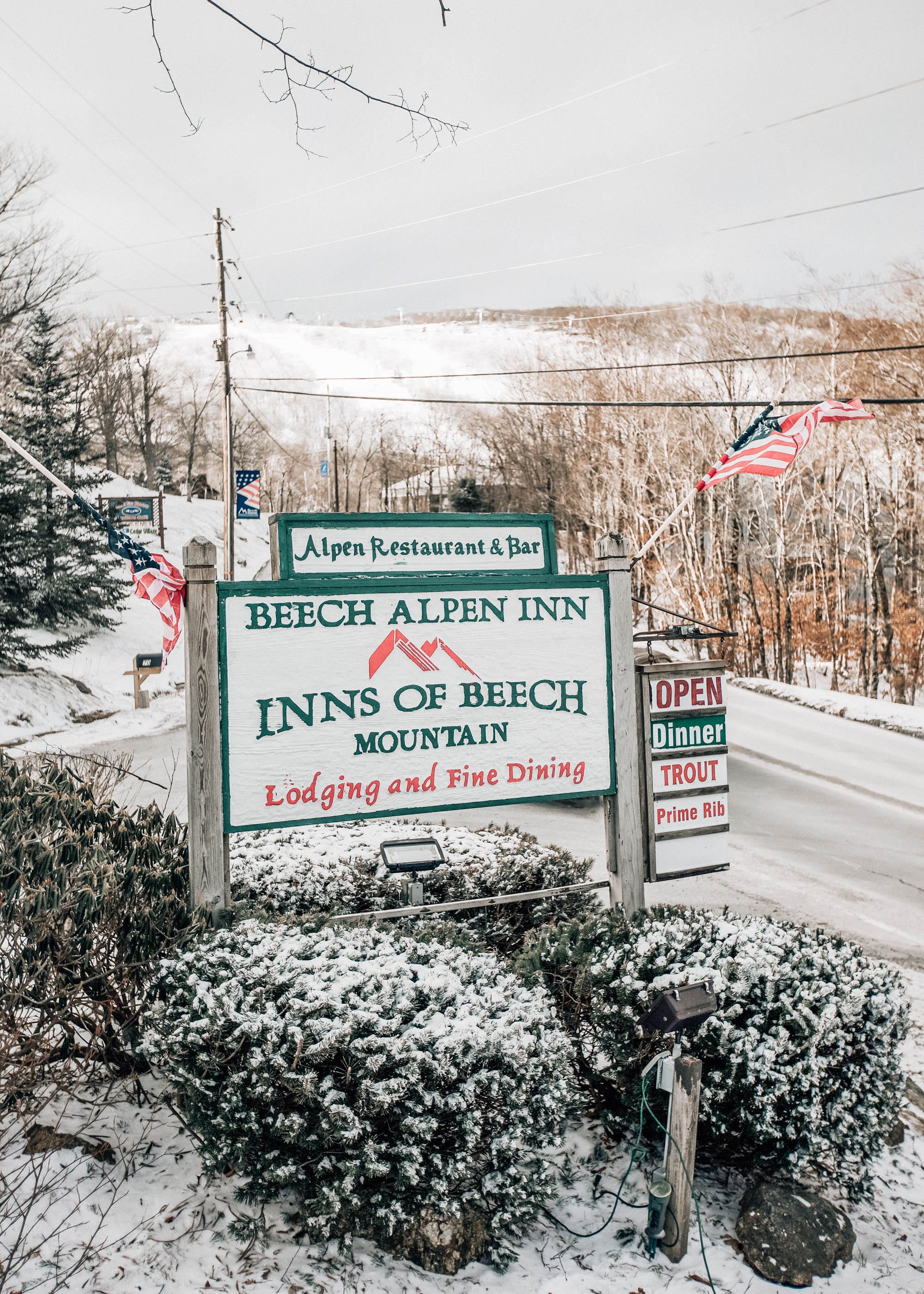 It was so fun getting to explore a totally new area and we were so lucky with snowy weather followed by sunshine! While it was absolutely freezing (way, way colder than it was when we traveled to Banff), it was the perfect winter weekend adventure close to home!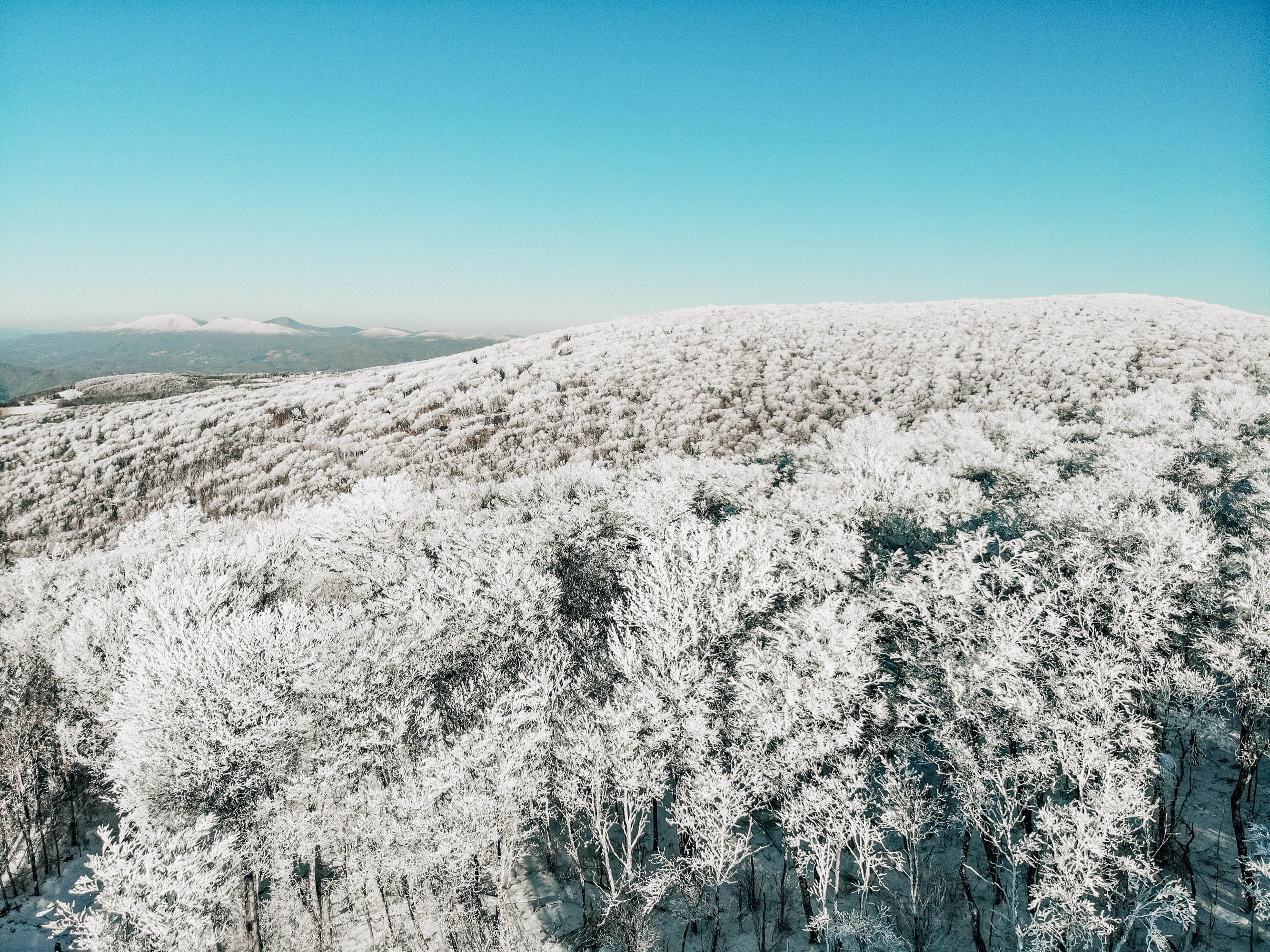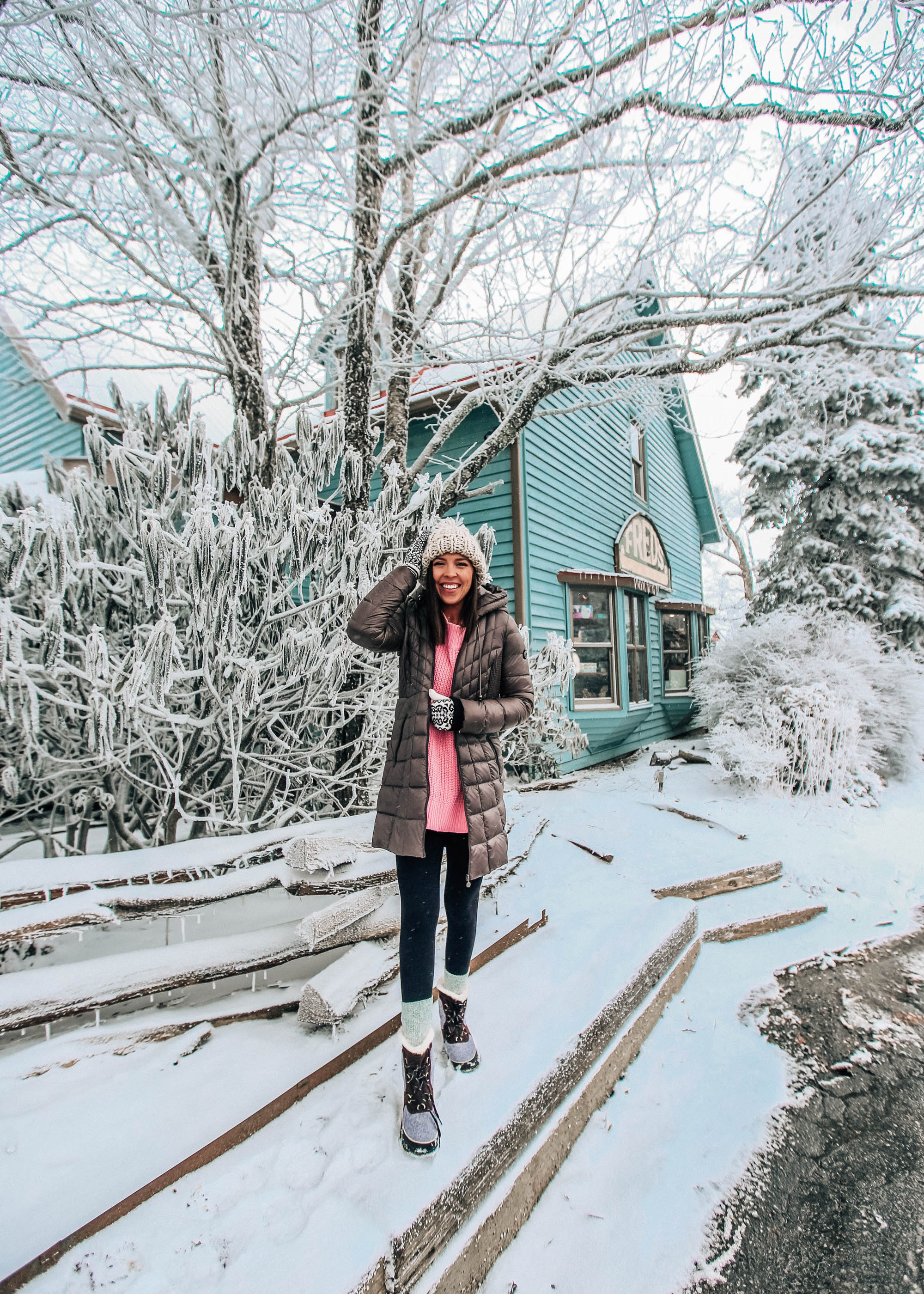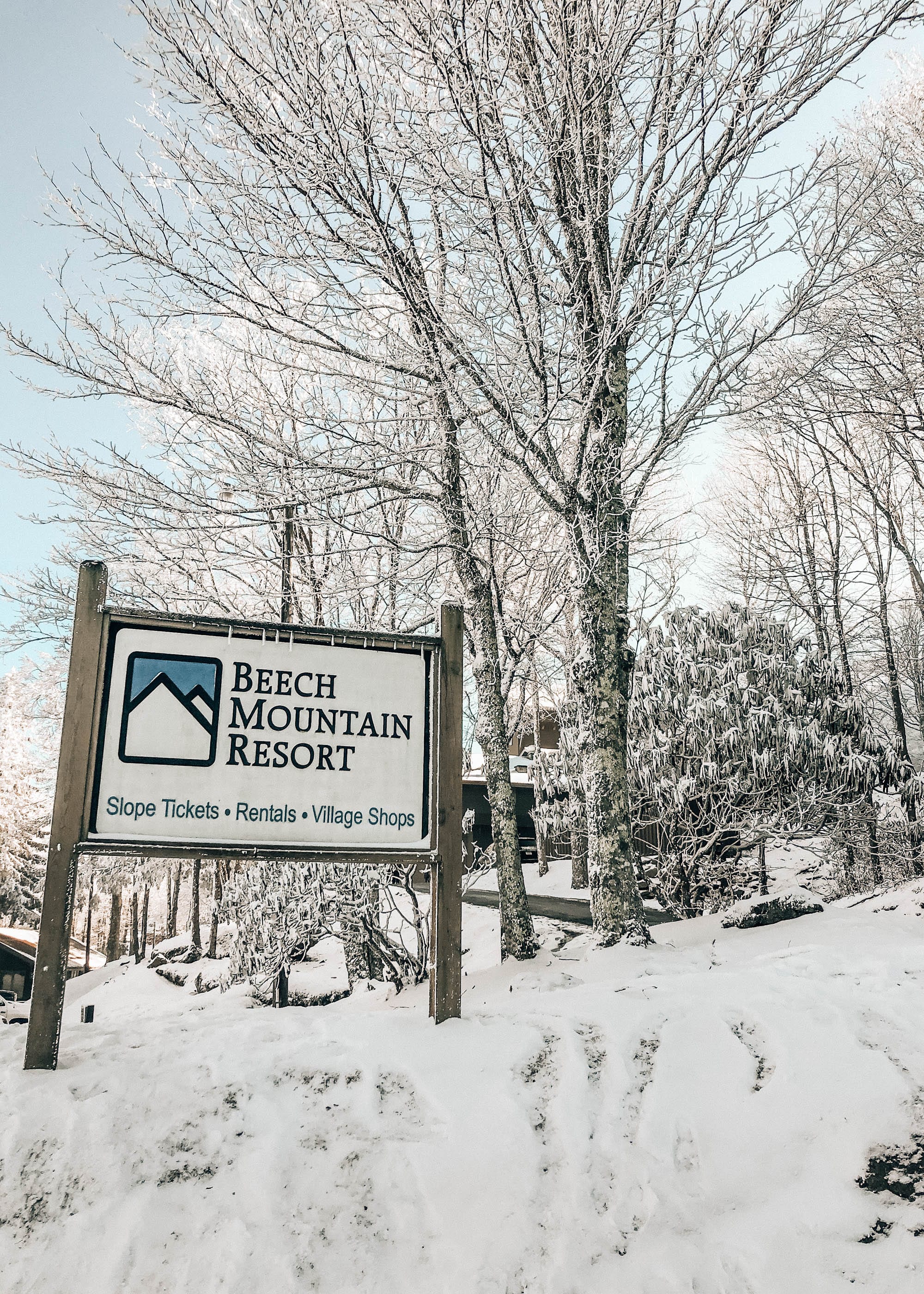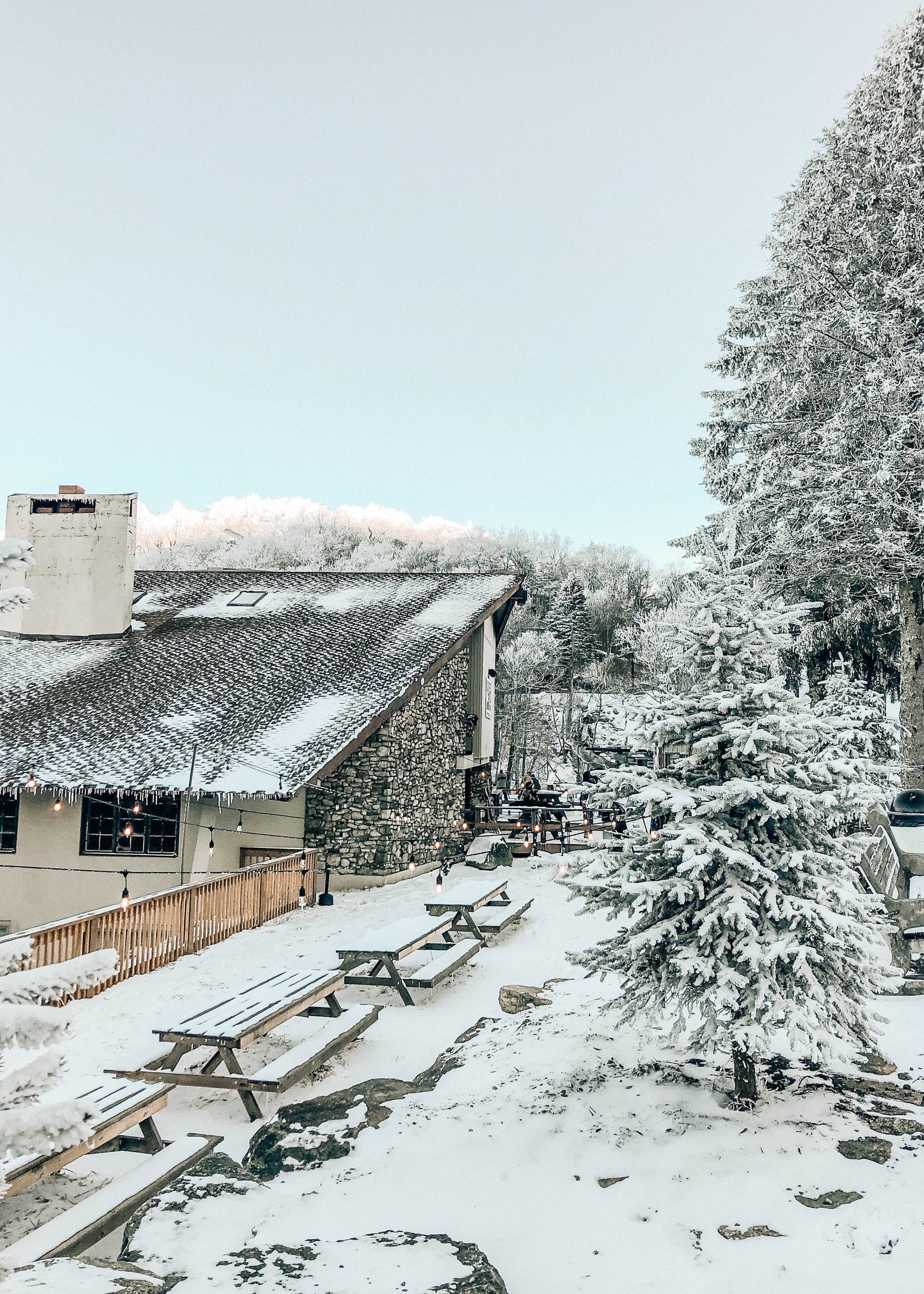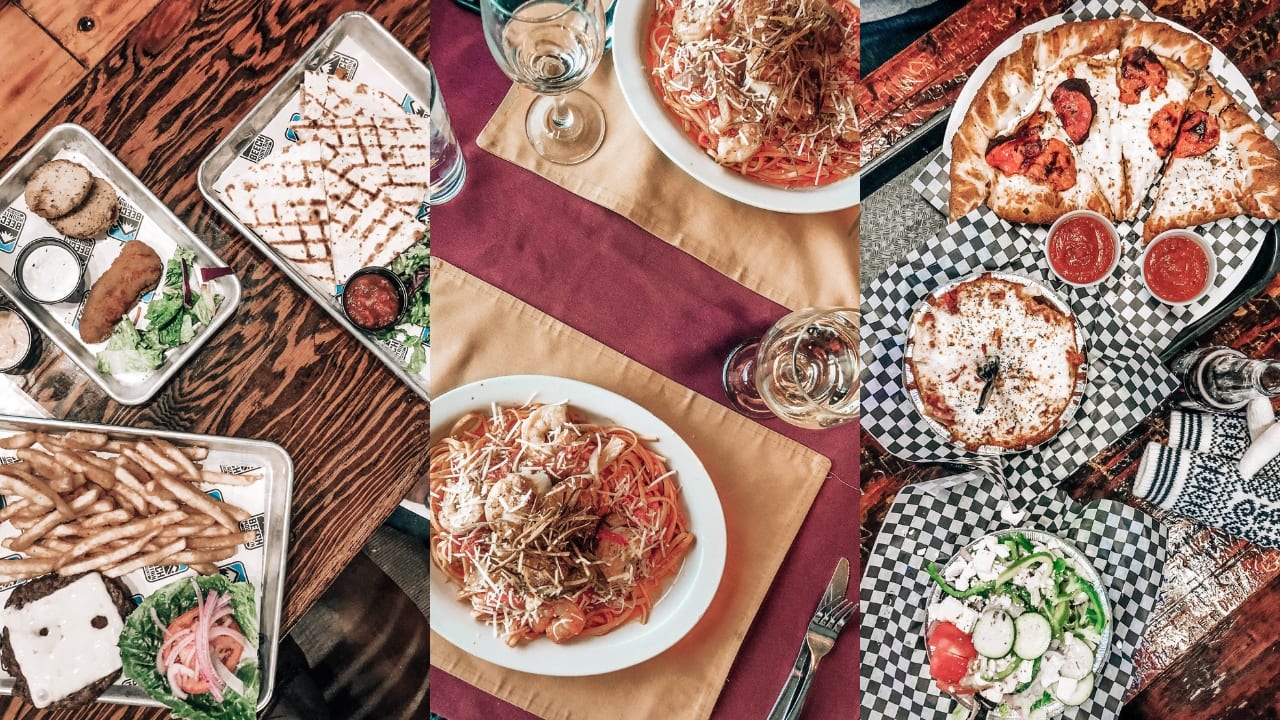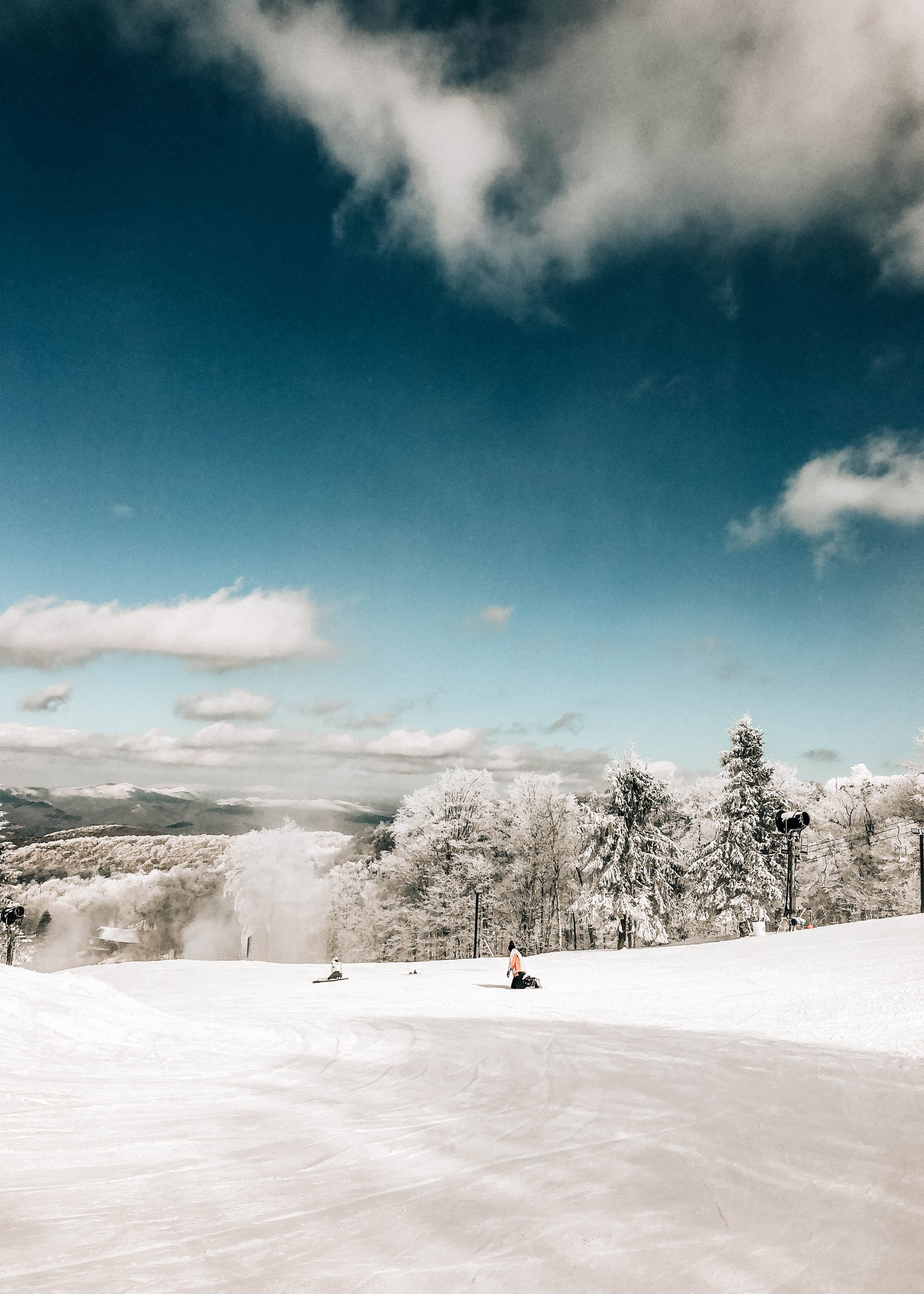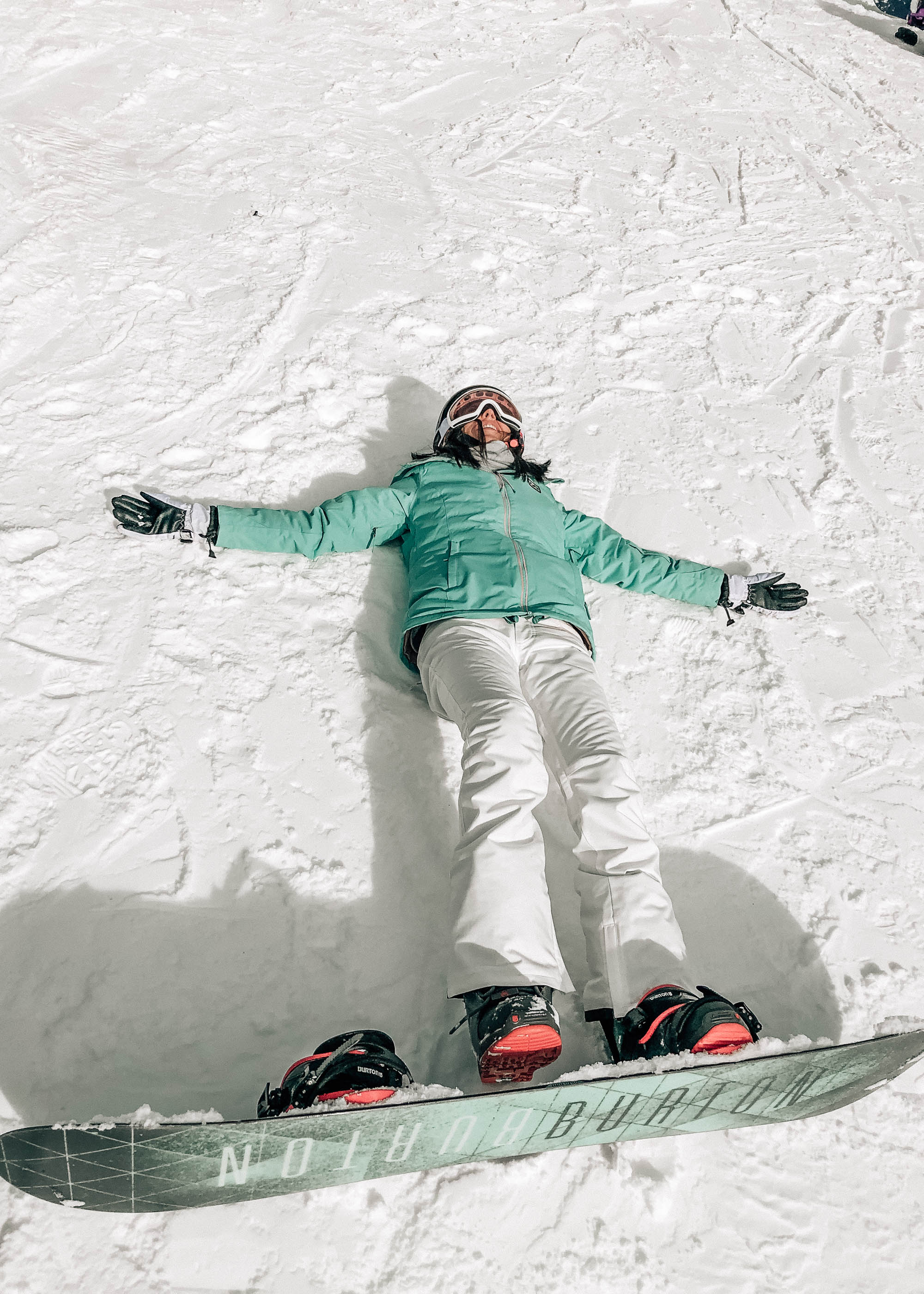 This post is in partnership with Beech Mountain Tourism and Development Authority.