We're coming up on our second summer of having our own backyard and, after last year, I can safely say it's my favorite part about homeownership… having an outdoor space to entertain guests or just spend the evenings with each other and the dogs while the sun sets behind the trees is the best. We definitely experienced our fair share of challenges though once we started spending more time out there last summer… most of them being bug challenges. You can have the prettiest patio in the world but if you are constantly being bothered with bugs, it can make it very difficult to enjoy it, leading you to spend the season indoors. Our most common uninvited bugs last year were ants and mosquitos. I shared with you all our ant solution the other day but today I wanted to share one item we've been using that is known for proven mosquito repellency and that is the TIKI Brand Clean Burn BiteFighter Torch Fuel.

I was walking the aisles of Target a few months ago (when am I not?) and noticed that TIKI Brand had pink glass TIKI torches… um yes, please! My parents always had TIKI torches on their deck but they were the more traditional looking bamboo material ones. I couldn't believe how many cute options there were. It didn't take me long before I was setting up two pink torches in our backyard along with one of their table-top ones, which also come in endless styles and colors. The best part about this brand, aside from the fact that they carry the cutest torches ever, is their newest torch fuel that you fill them up with that helps keep mosquitos away, is 85% plant-based, and petroleum-free.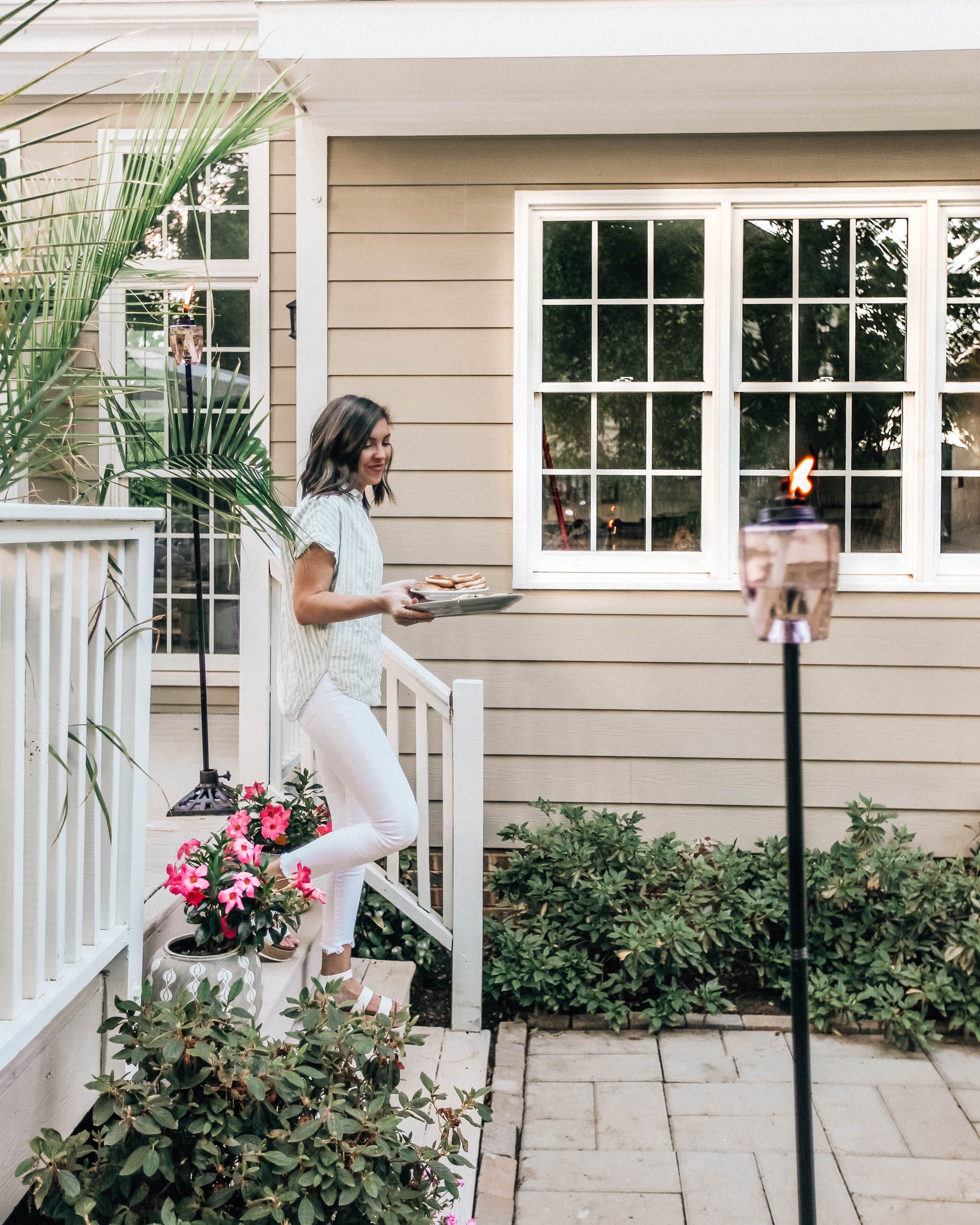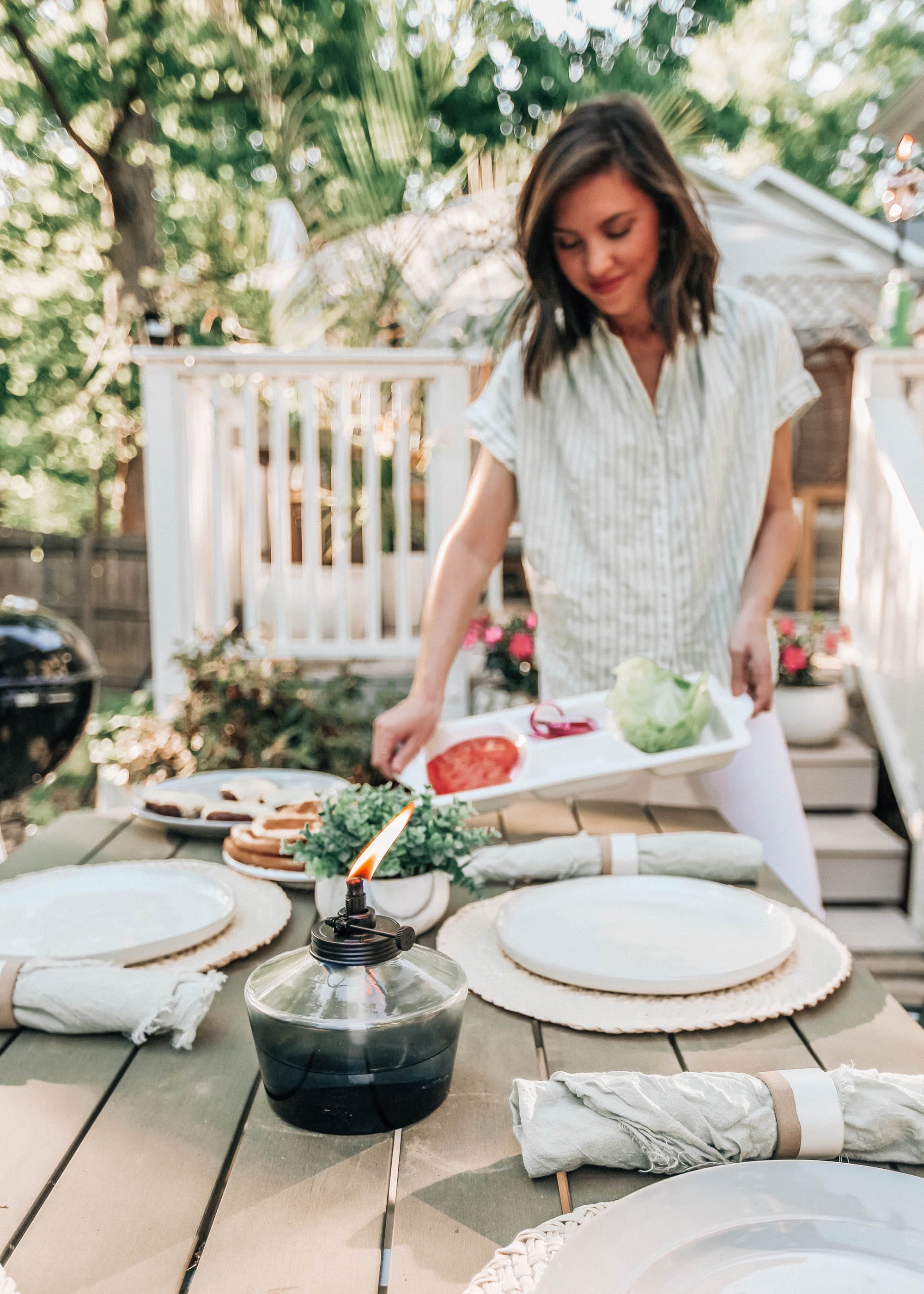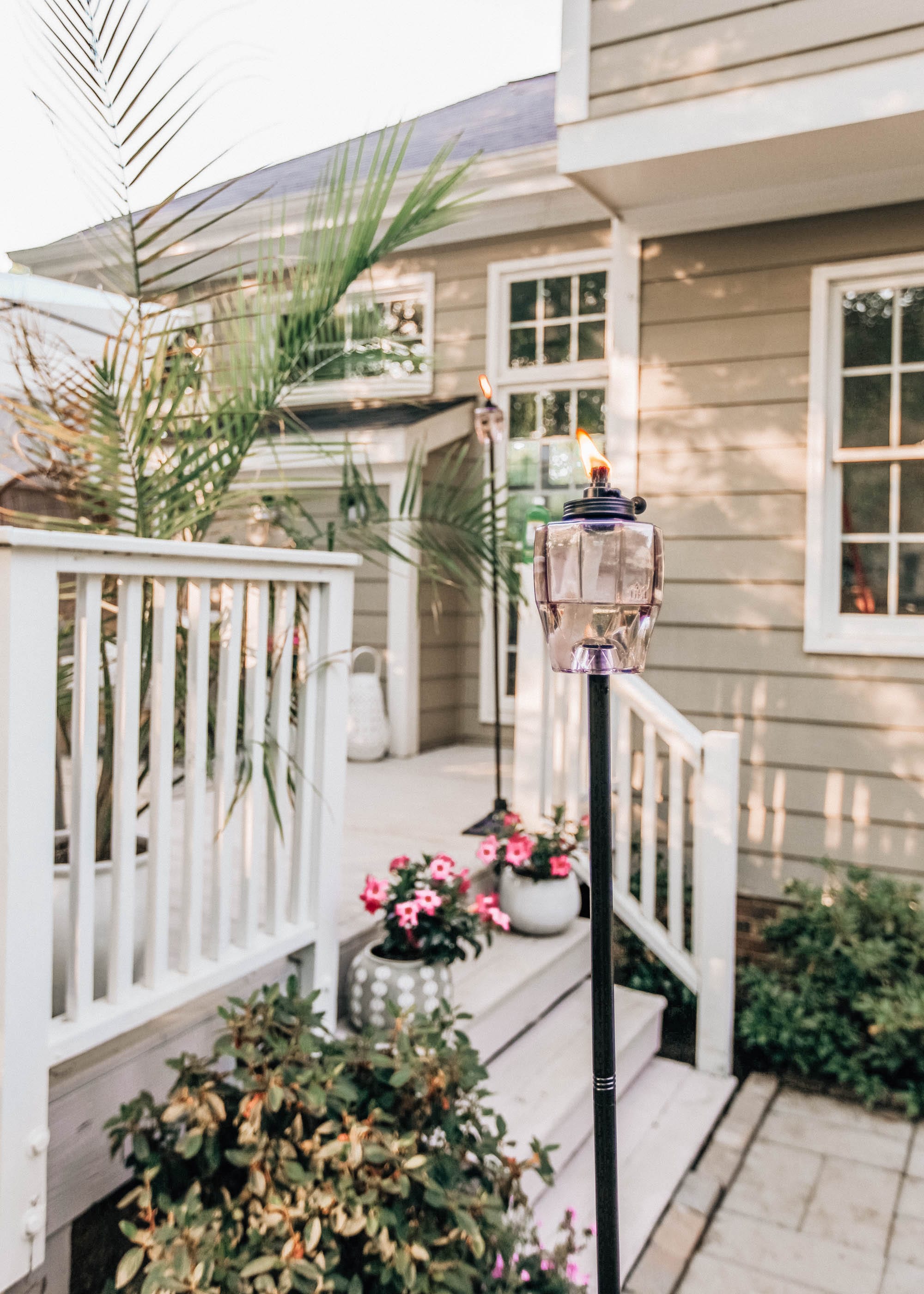 The Clean Burn BiteFighter Torch Fuel comes in a light green bottle in two sizes and is also made to create dramatically less soot and smoke compared to traditional torch fuels which makes for a much more pleasant summer experience for those nights when we want to sit out on our patio. I haven't noticed any smoke yet, actually, and this is the only fuel I'll buy now because of how clean the flames are. I also really love how I can control the size of the flame with the "adjustable flame" knob on both the torches and the table-tops.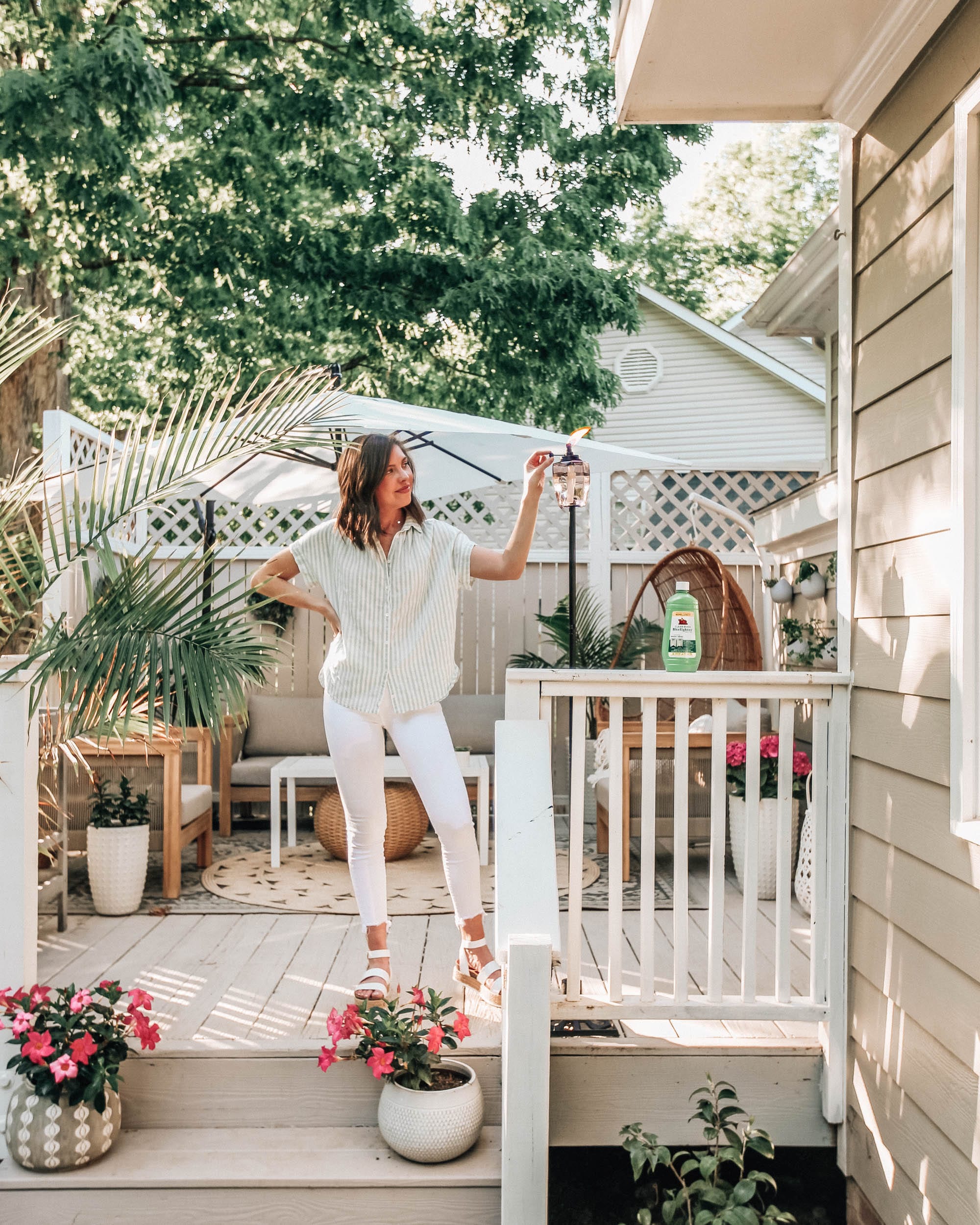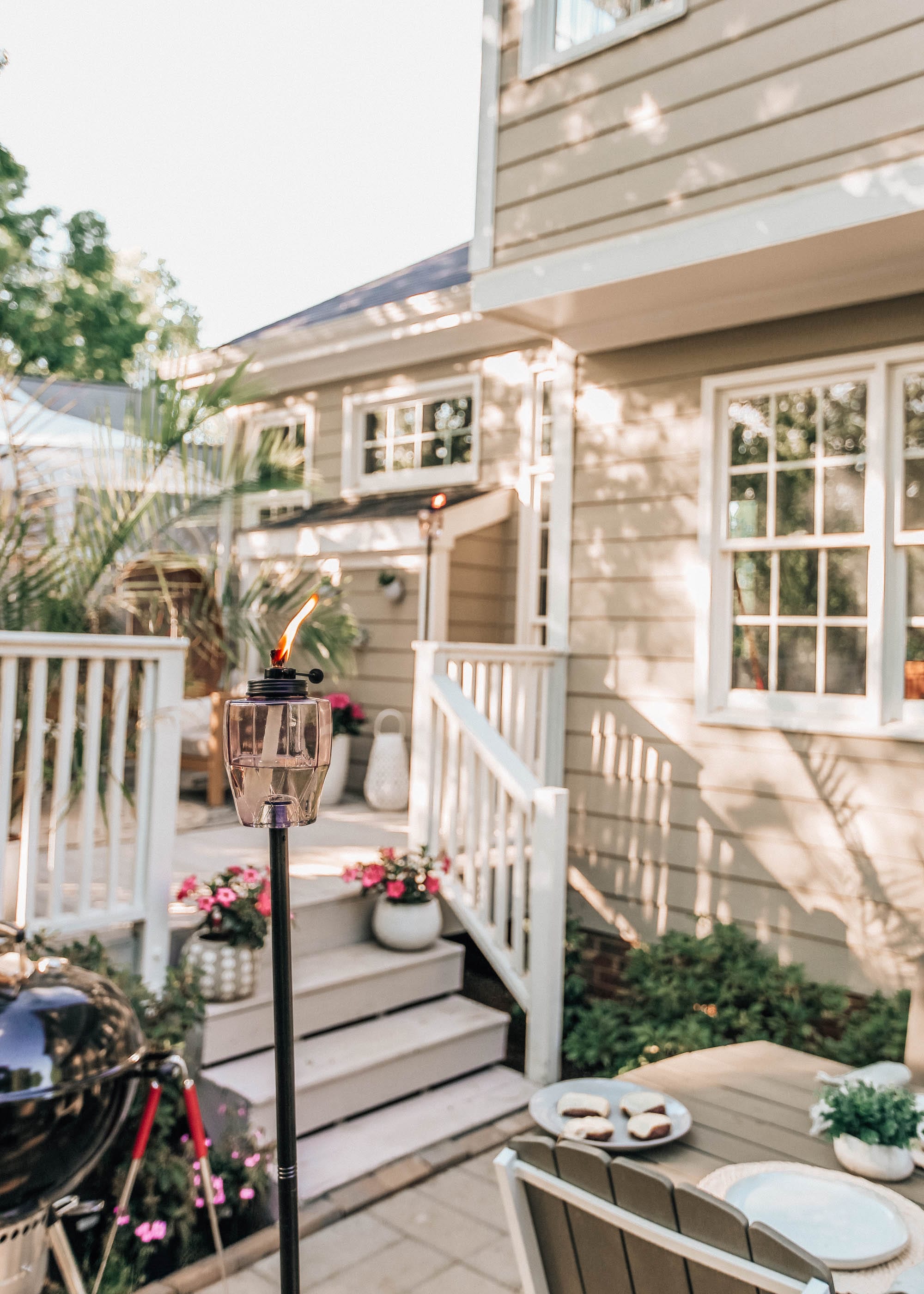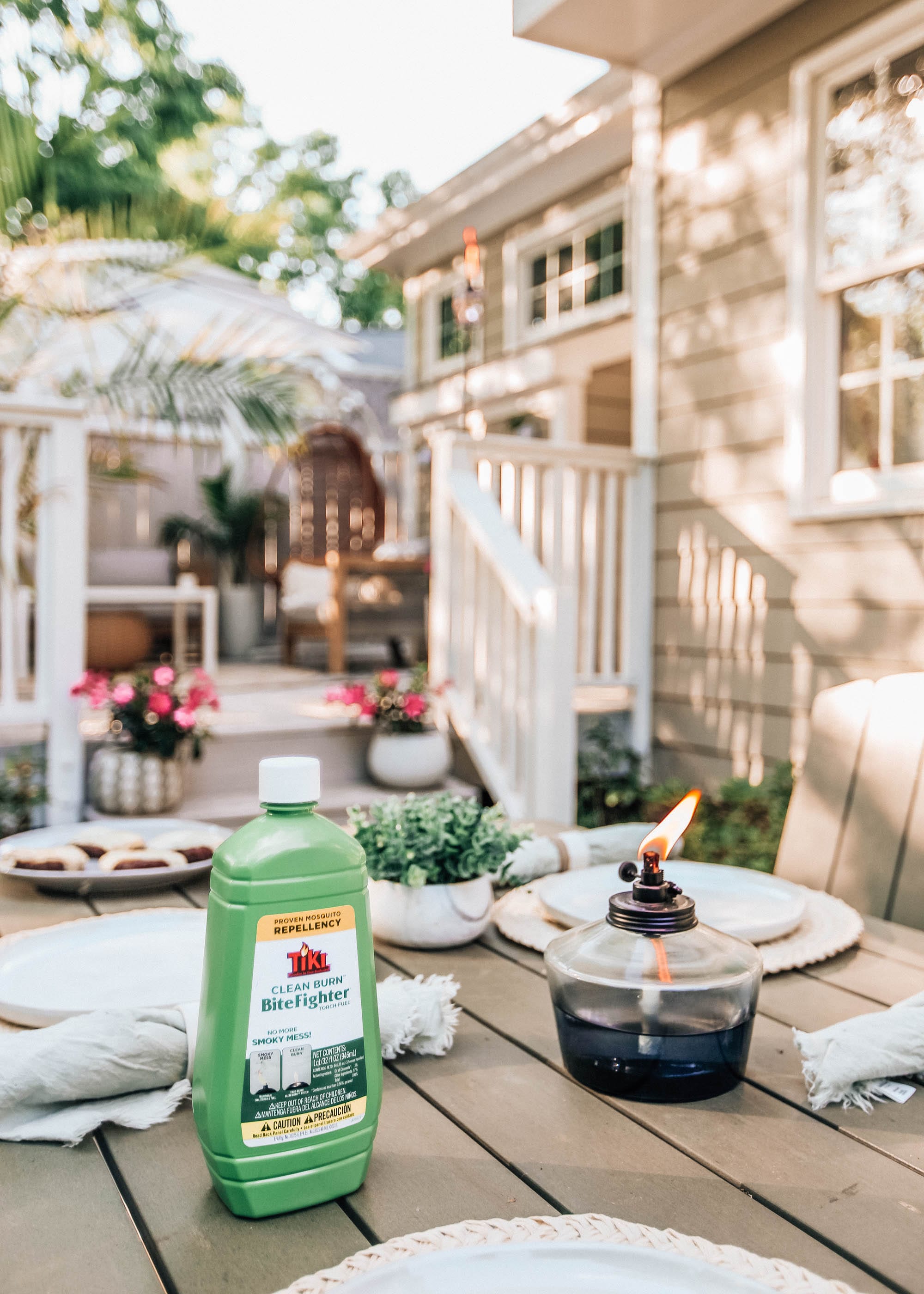 These products have been such a game changer when it comes to helping repel mosquitos in our backyard and I highly recommend this fuel for the next time you want to enjoy a night outside. You can sign up for their emails and get 25% of products and free shipping here and let me know if you end up trying it out or if you have any summer mosquito secrets of your own!