Last weekend we decided to take our new beach chairs for a spin and had an afternoon adventure to the beach. The weather was just too good and I was way too excited to put these beauties to use. With Memorial Day Weekend coming up, there are a lot of great sales happening and today I wanted to share one that I think is worth sharing! Serena and Lily is having 20% off everything starting today so I thought it would be a good time to share my favorite picks and the 4 items I own from there that I absolutely love. No, Serena and Lily is not cheap but you will be blown away by the quality and detail of everything. Plus, these items will last!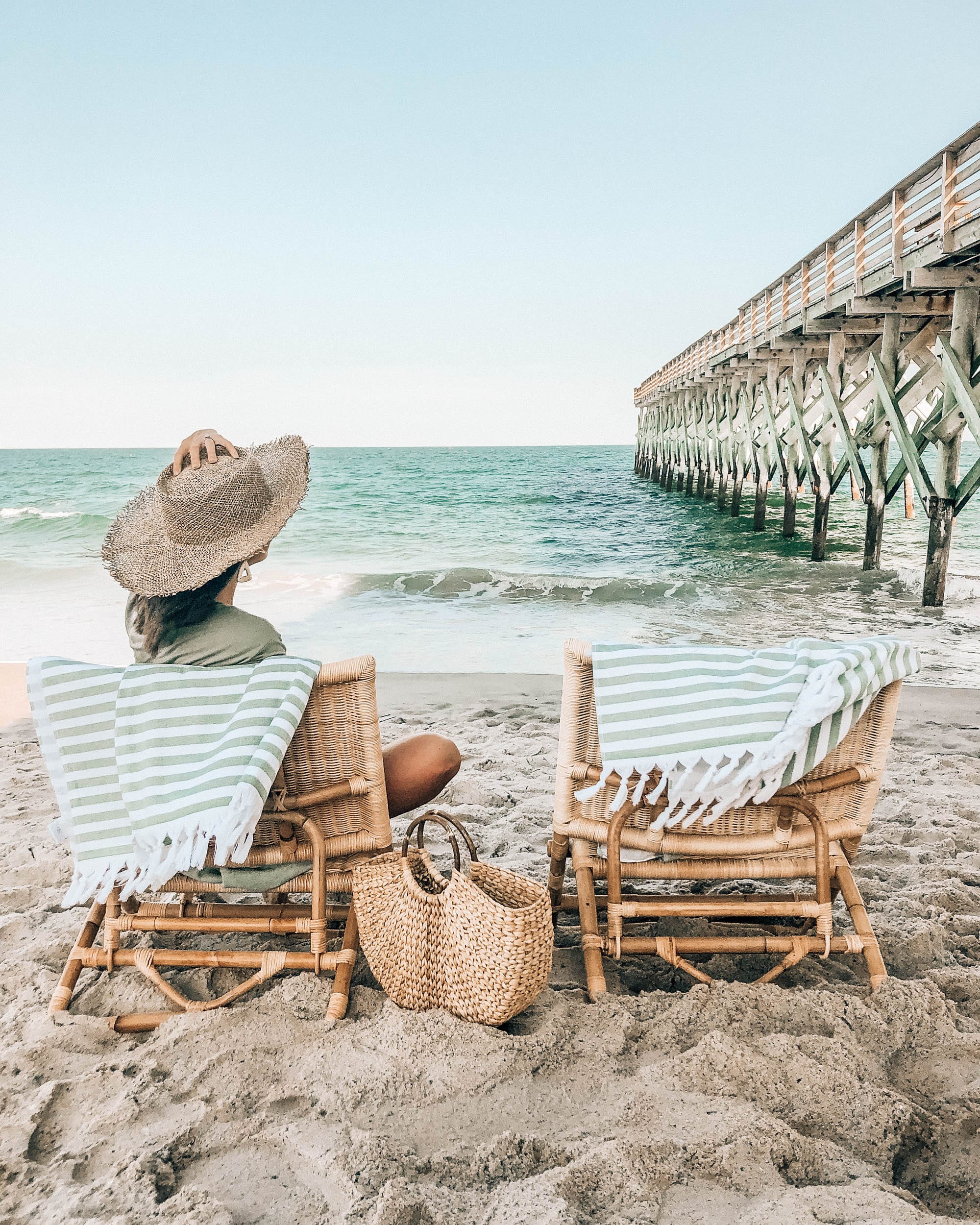 There are 4 items that I have and love from Serena and Lily. The first are these beach towels. They come in several different colors (the green was my favorite) and they are such great quality and HUGE. I just keep thinking of how nice it'll be to have a set of 4 when we have a family one day. These towels are splurge-worthy for sure. I like "turkish towels" but I love how this one has your traditional soft and thick white terry material on the other side.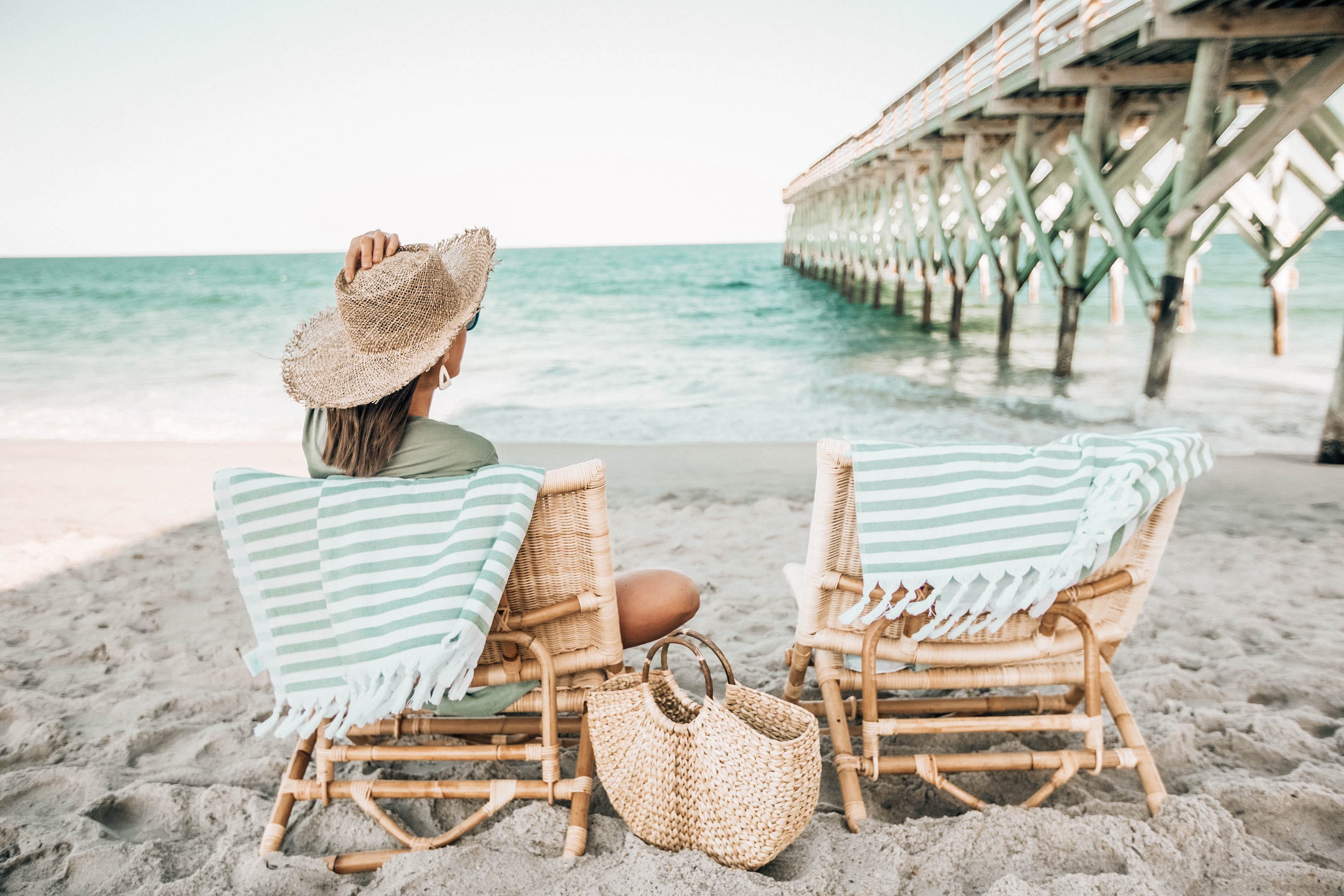 The second item: the beach chairs. We've bought inexpensive beach chairs from Wings countless times but these ones are keepers. They are stunning with the natural rattan woven pattern and we received so many compliments on them just from the first weekend of using them. They make me so excited for summertime and I can tell they are really well-made.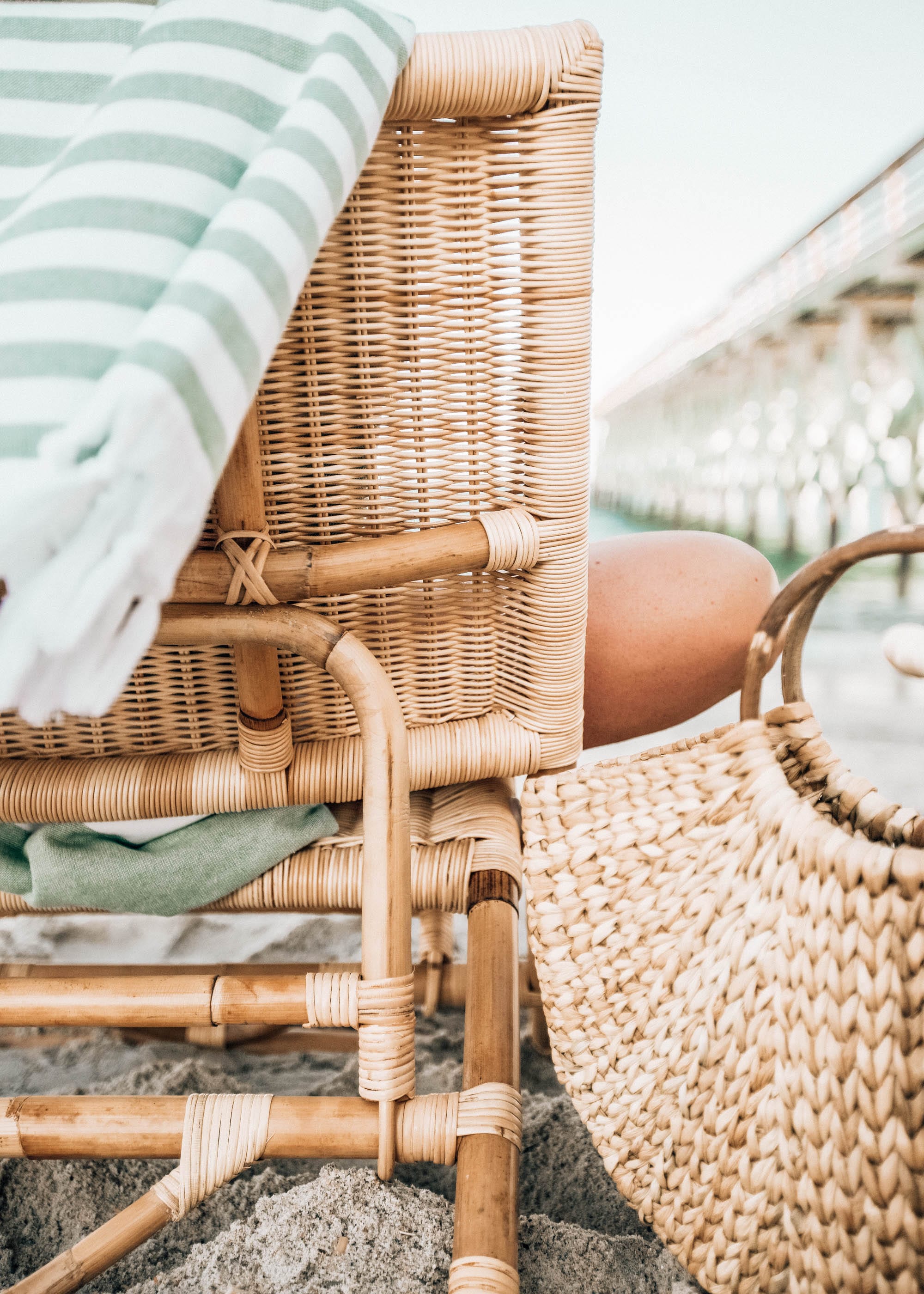 The last two items that I own and love from Serena and Lily are: this giant woven basket and this ceramic pendant that now hangs over our kitchen sink! Both items are so simple yet so detailed. The basket is definitely a splurge but once you see how large it is and how thick the material is, you'll realize it's worth every penny. I have mine under my coffee table (the PERFECT spot for it) and put hand weights and other random work-out items for when I'm working out in the living room.