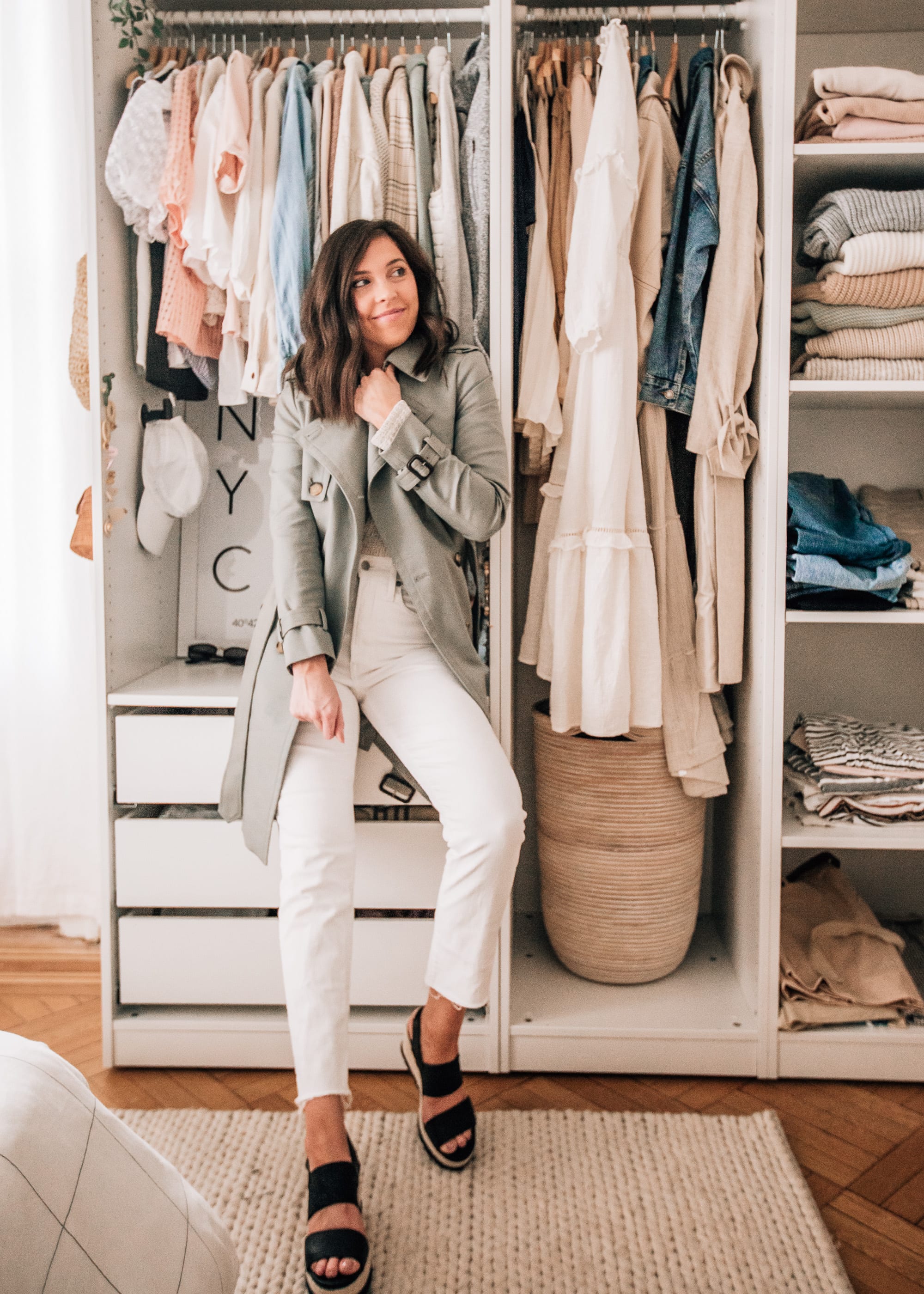 When you're living in the city, "comfortable shoes" takes on a whole new meaning.
In the winter, if you had asked me what my go-to shoe brand was, I'd 100% include Sorel at the top of that list. While we didn't get too much snow living in North Carolina, I owned these boots and these and made sure to bring them along with me to every cold weather trip we took. The quality of Sorel is something I definitely appreciate in cold weather but it wasn't until we moved to the city and started looking for comfortable spring/summer shoes when I realized, "Sorel has sandals?!". Yep! They also have some really cute sneakers that I have on my wishlist. While browsing Shoes.com the other day, I came across so many cute Sorel sandals that I could definitely see myself wearing, especially as someone living in a city. Earlier in the week I actually took Colbie on a walk in these wedges and I was shocked to come home to no blisters. Comfortable wedges that I can wear around the city? Yes please!
It might be a while until we can go out to eat and meet friends for dinner at a local restaurant but I've still been enjoying getting dressed most days and planning ahead for the future. If there is anything I've learned in our 3 months of living in NY, it's that comfortable shoes are crucial.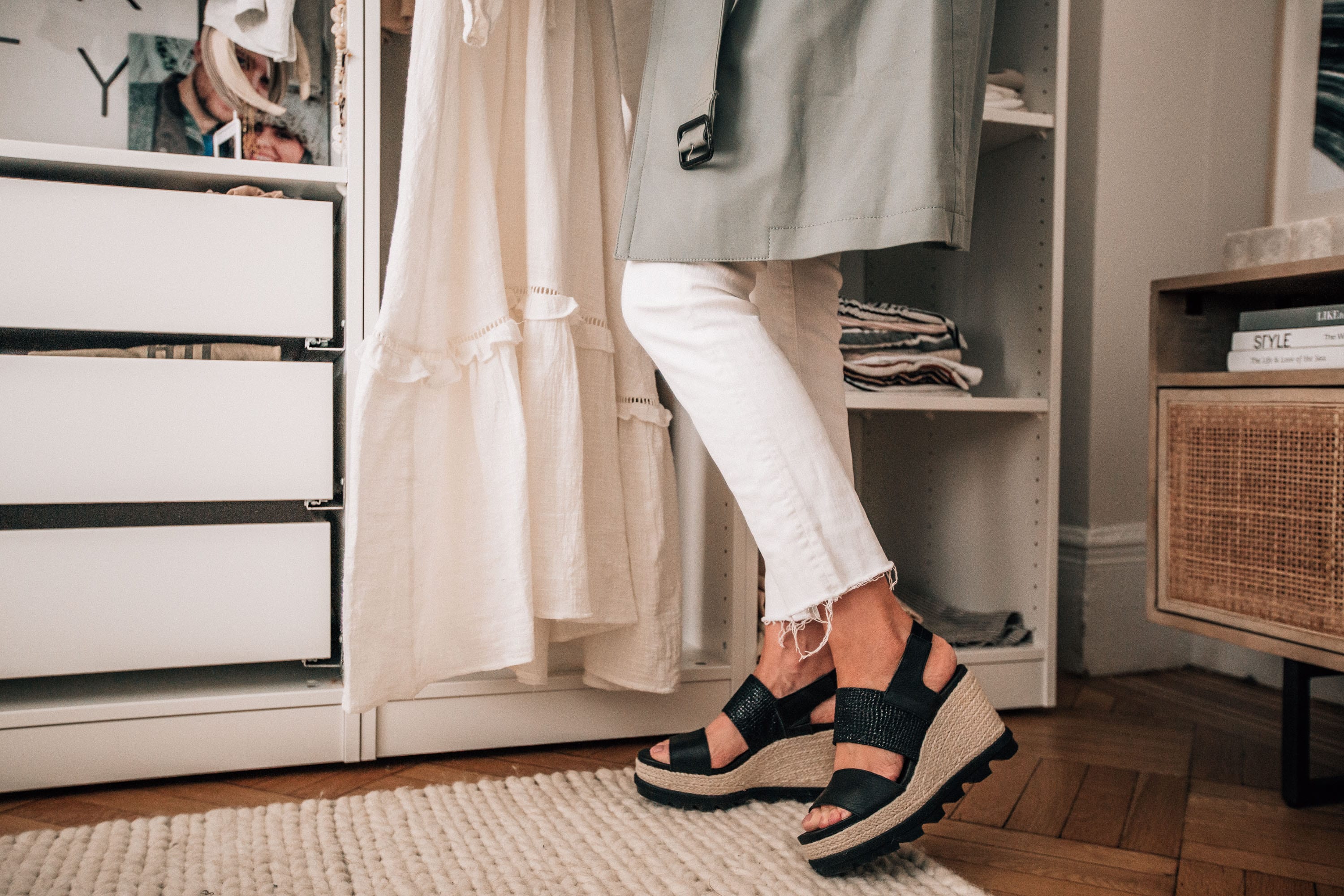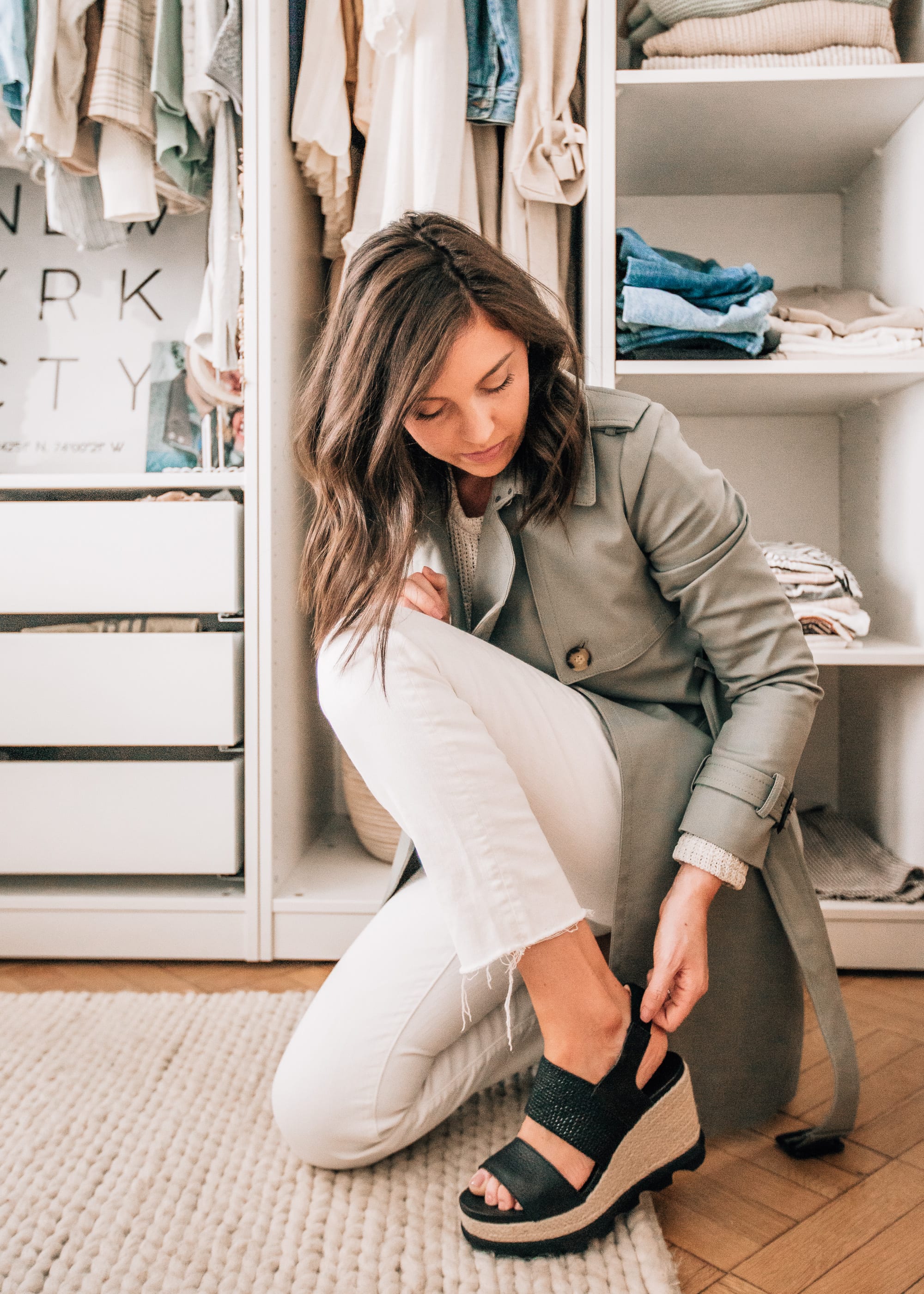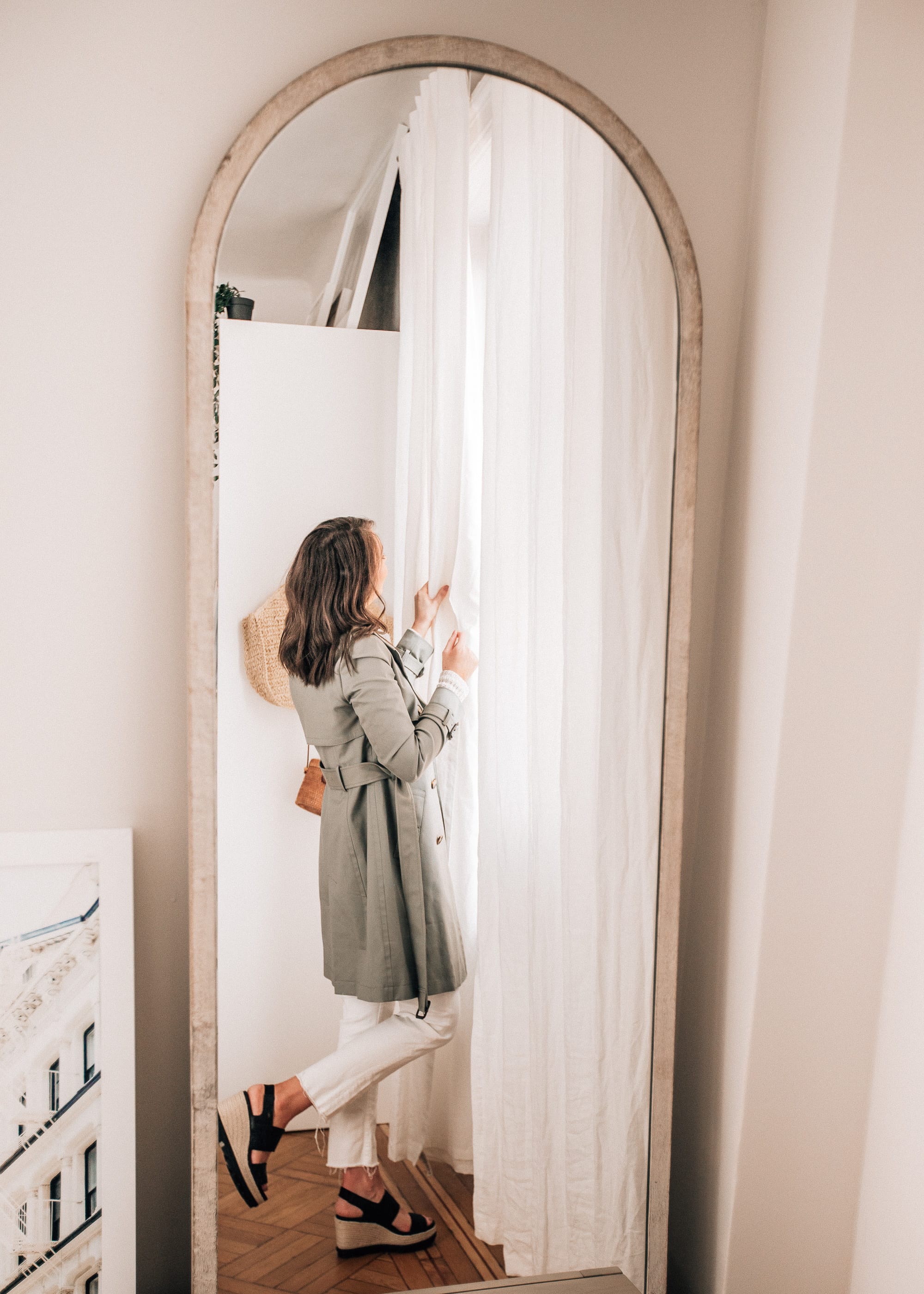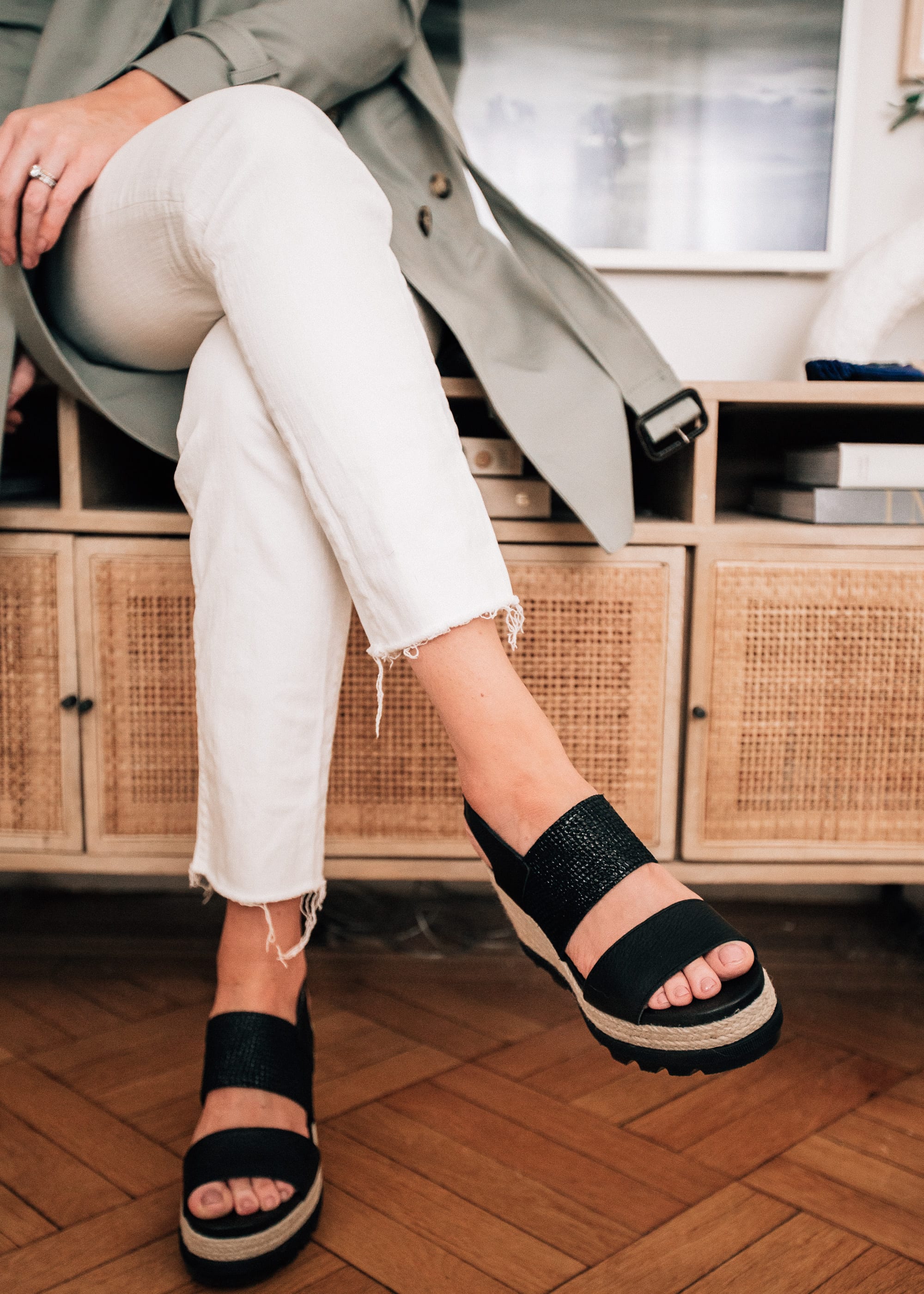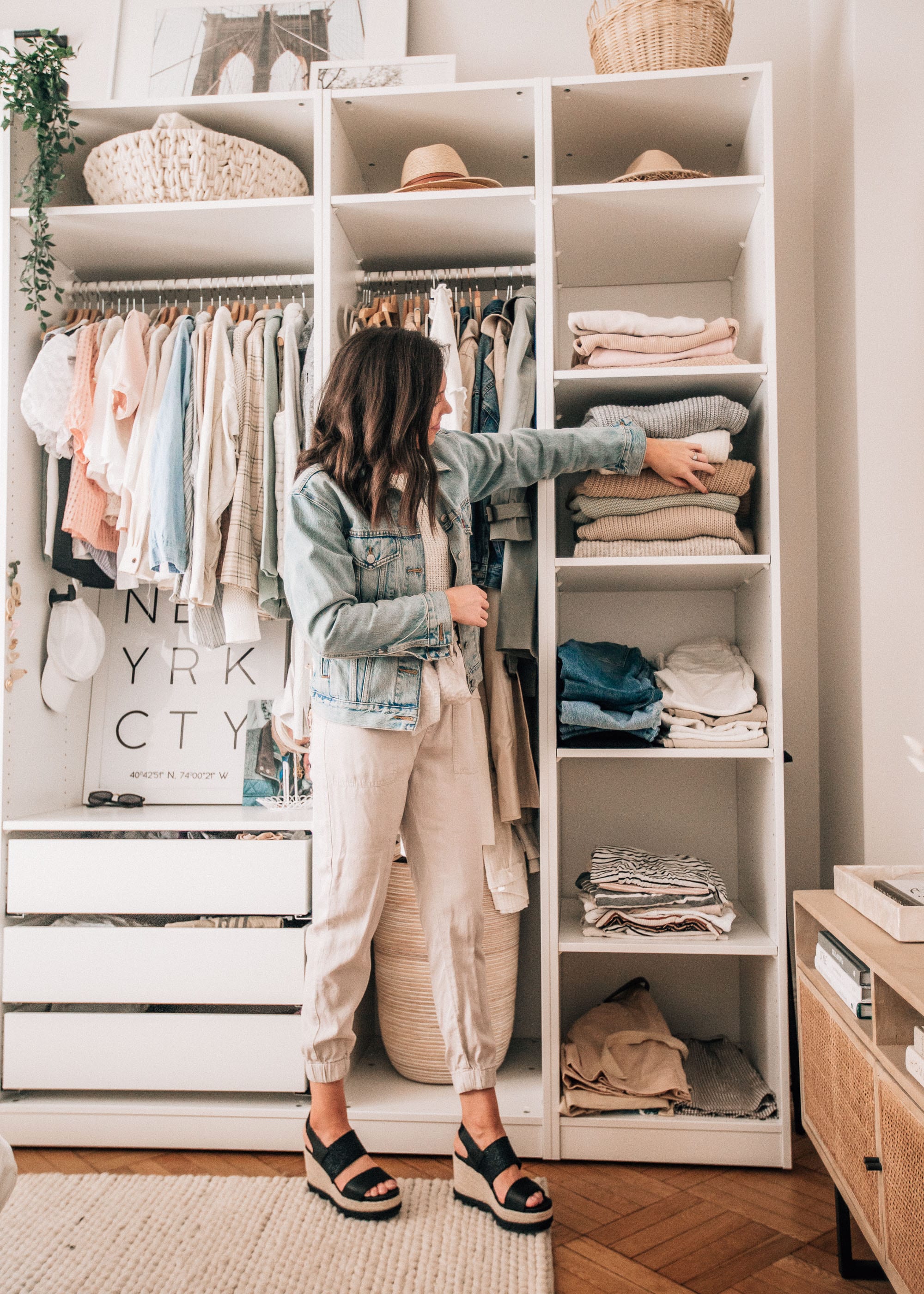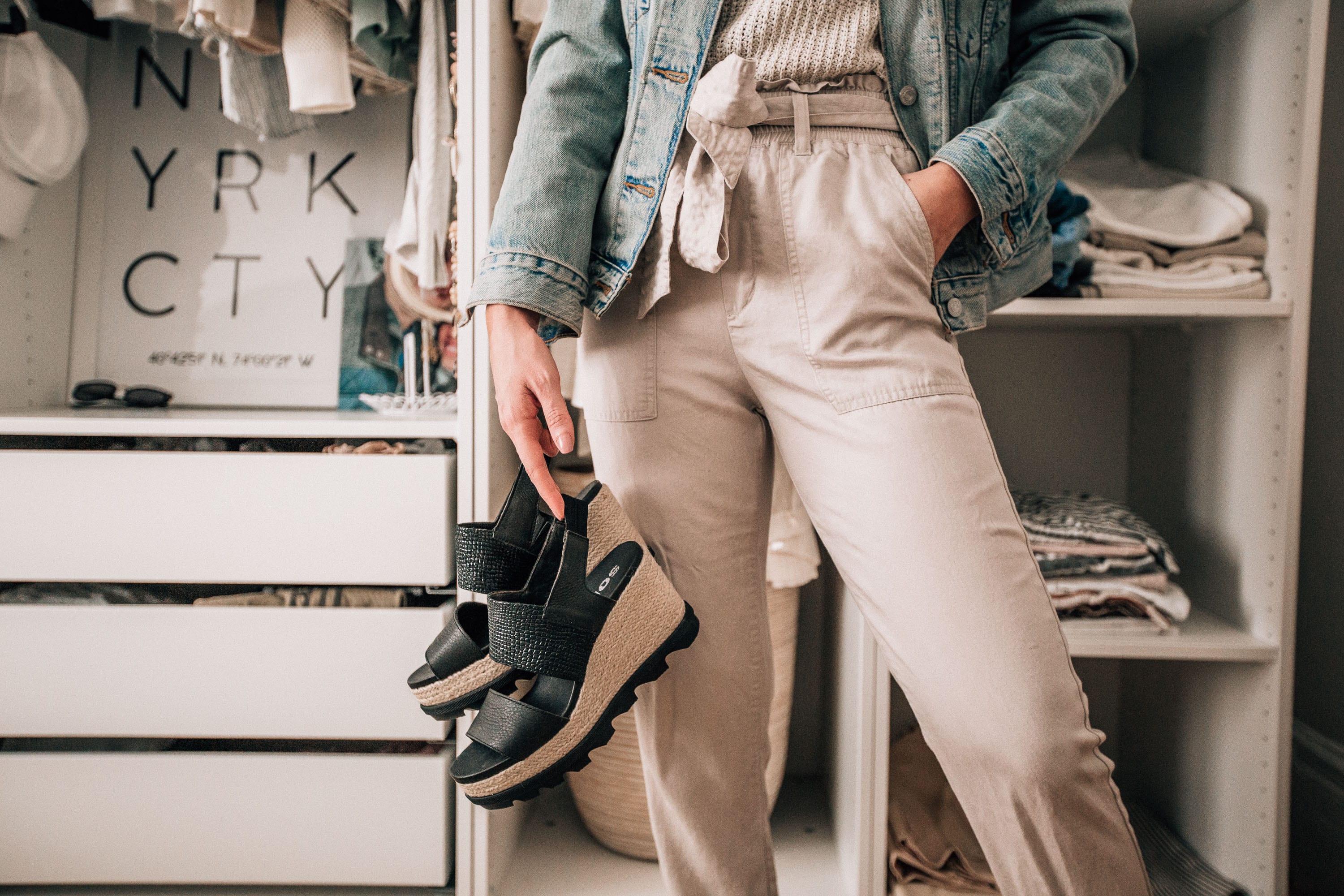 I recently put together a couple of ways I can wear these black wedges and I can't tell you how fun it was to dress up and break these in. I actually hadn't owned a pair of black wedges ever until these and I was surprised with how many outfits they went with!
If you're in the market for some sandals but want to keep them comfy and suitable for places like NYC, you can browse Sorel's spring collection here: