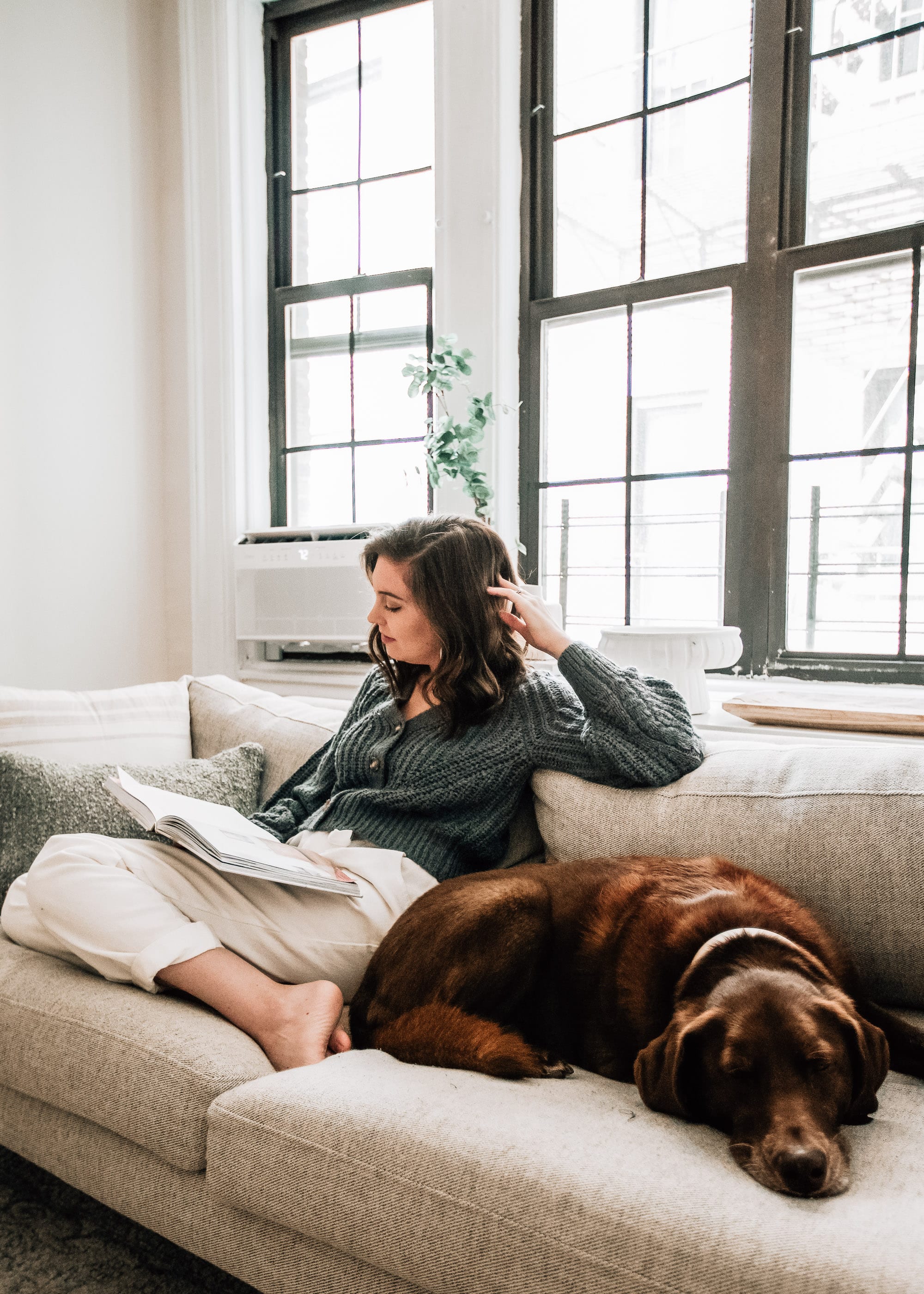 This post is sponsored by Babblebox on behalf of Midea.

Not everyone will relate to this post but chances are, if you live in an older city apartment, you'll have to install a window AC unit or two by the summertime. When we were searching for a place to live here, I knew I wanted to live in a 'pre-war' apartment with a little extra space (and a lot of character) even if that meant we wouldn't have central AC. The window units honestly don't bother me (kindof reminds me of Friends or an old 90's movie), especially when we discovered Midea's new U-shaped AC. These days, you can find some really great modern looking ones that are just as quiet as they are sleek. We just installed a couple of different brands of AC units in our home but we definitely prefer one over the other and today I'm going to chat about our favorite! It's the perfect time to chat about this too in case you're also in the market for one before it gets too hot.

I love Midea's newest u-shaped air conditioner for several reasons. First and foremost, it's way more modern looking than what you typically think of for window AC units. Not only is it modern looking, but the design is so innovative. It allows you to be able to slide the window down in between the unit rather than having it sit underneath your window, which also helps a lot with sunlight and sound. Because we're new to these and we live on a fairly high-up floor, we hired someone our building recommended to install ours; however, if you live in a home and you feel good about installing it yourself, this one is supposedly extremely easy to install.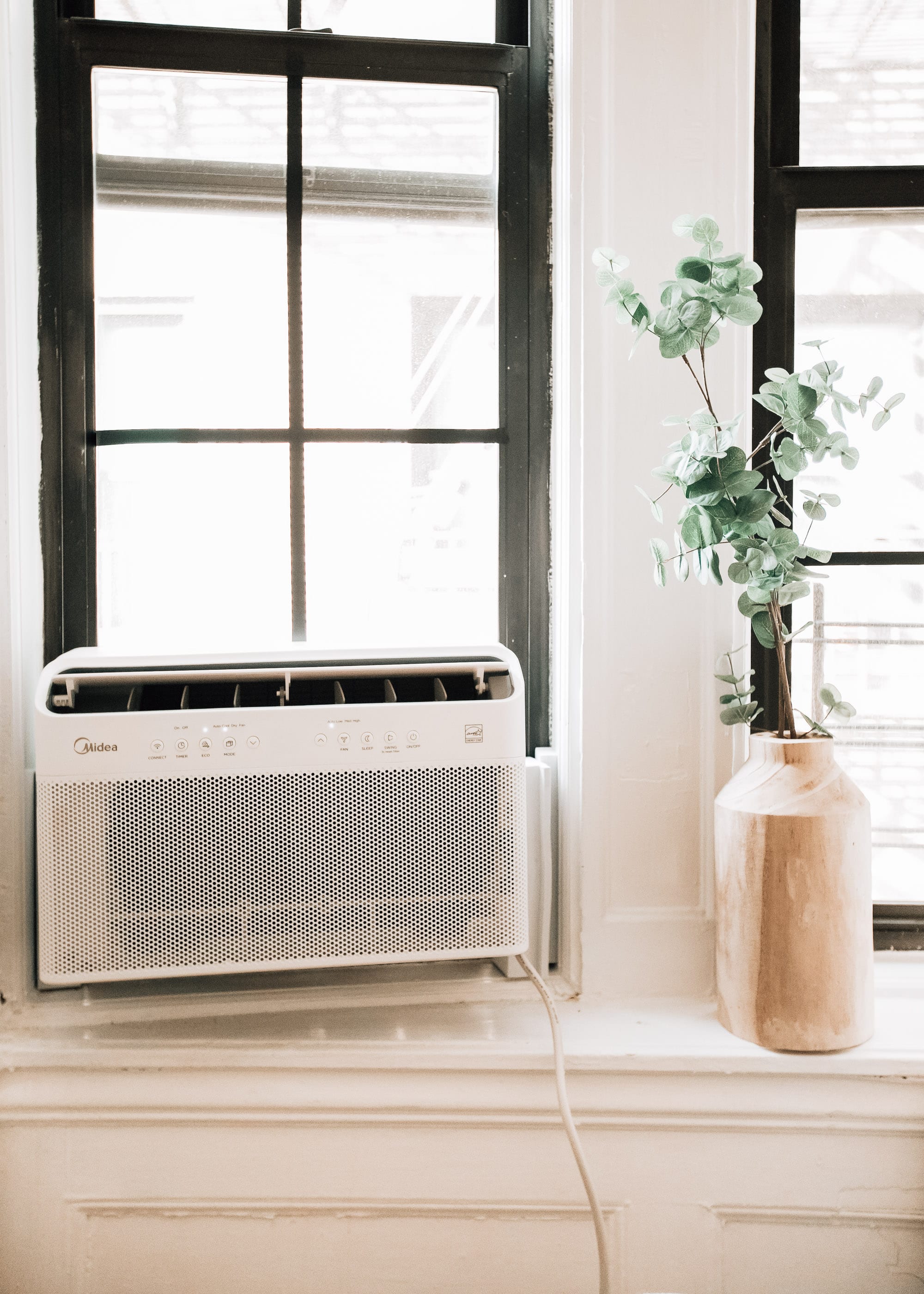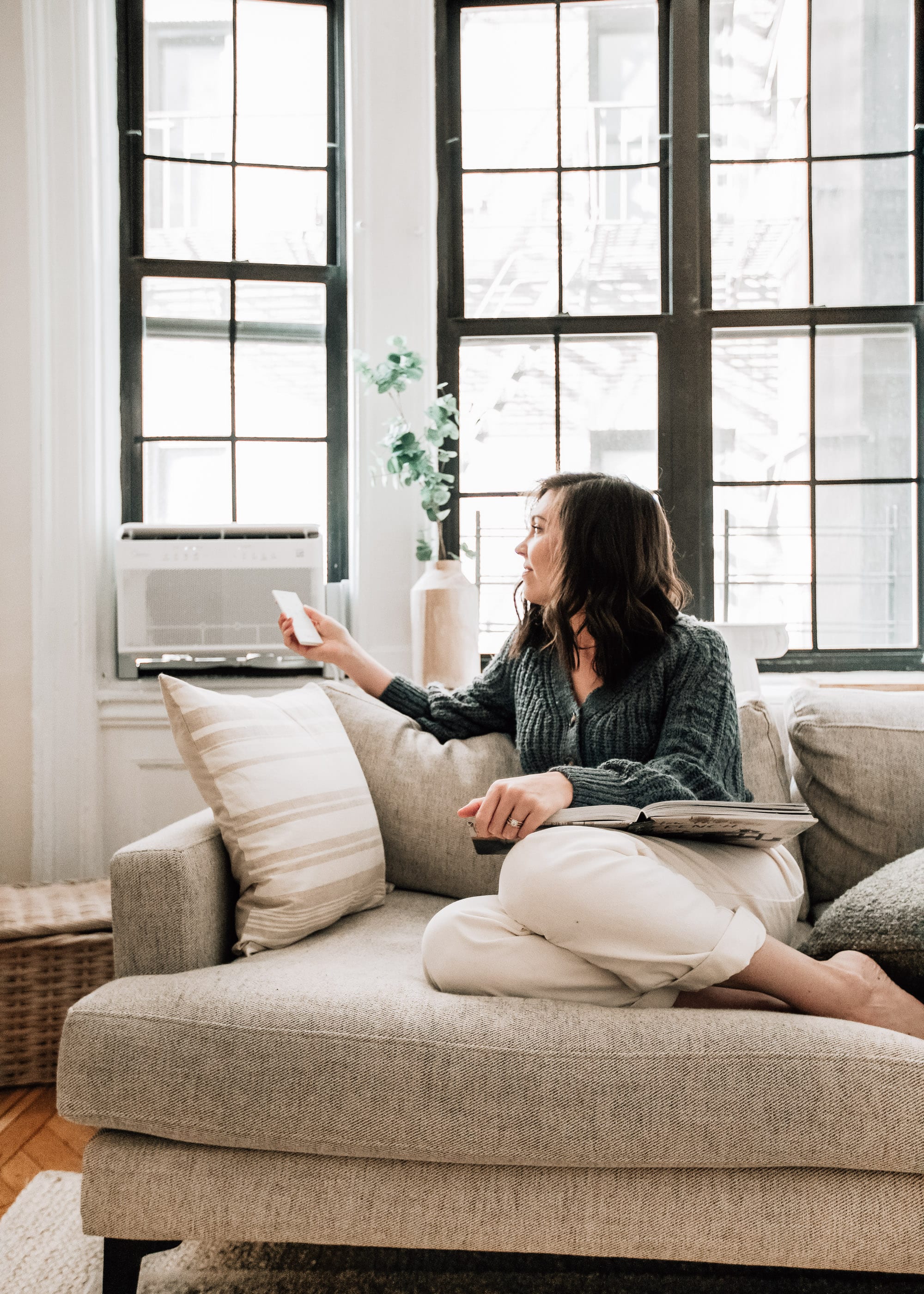 Another thing I LOVE about this unit is that it's extremely quiet. Aside from helping block out outside noise, it's operating sounds are super quiet when it's turned on. Because the cooling system is on the other side of the window, it helps a lot with sound. It's also wifi enabled and you can hook it up to your Alexa or Google assistant.

I hope all of this info helps if you're in the market for a new window AC unit. We have another brand and that one doesn't compare to this one. We'll likely end up getting one for our 2nd bedroom since the sun blazes into that room in the afternoons and our living room air doesn't flow that far. It's safe to say it'll be this one.