I've purchased 3 different couches total in my life (two this year) and each one has had it's own pros and cons. A sofa can be one of the larger investments for a home so I thought I'd share my thoughts about each one incase you're also on the hunt for a new sofa. I'll also highlight a few more budget-friendly online options down below.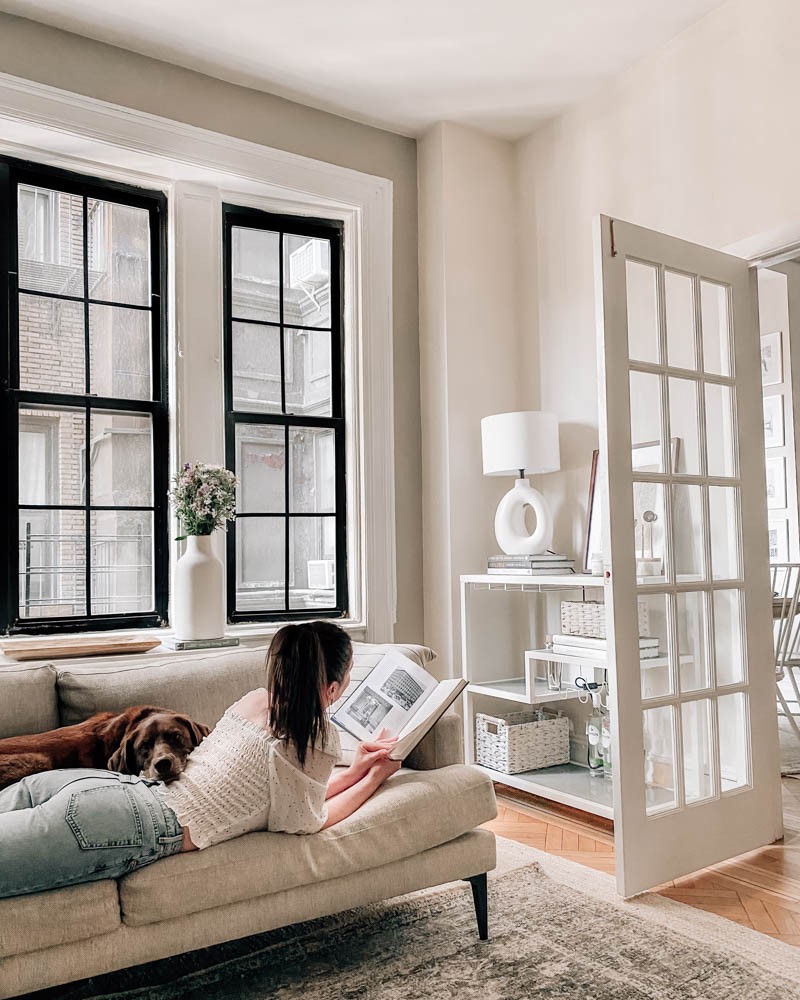 As soon as we moved to New York, we knew we needed to get a sofa but I was honestly shocked when I started looking and realized how LONG it took for one to actually arrive. Most sofas I was looking at took at least 2-3 months and we knew we didn't want to go that long without one. So, I found that West Elm has "quick ship" fabrics in specific sofa styles and that is how I decided on this Andes Sofa (76.5″) in the fabric Twill: Stone. Pros? It's very, very comfortable and it came very quickly (within 3-5 days). It is also VERY deep (I didn't even order the extra deep one) and, if you remove the back cushions, it almost feels like a twin bed so it could be handy for guests. Cons? The fabric started pilling within weeks and I had to get a fabric shaver to smooth it all out again. For the cost, I was somewhat disappointed. The back cushions also don't like to stay in place so I'm usually repositioning them and making sure they keep their shape. However, I do have to say that many others told me they ordered this sofa in the other quick-ship fabric option (Distressed Velvet) and they LOVE IT. So, overall, it's super comfortable and cozy, wide and deep, but the twill:stone fabric does pill and the cushions tend to move out of place (and it's not necessarily inexpensive).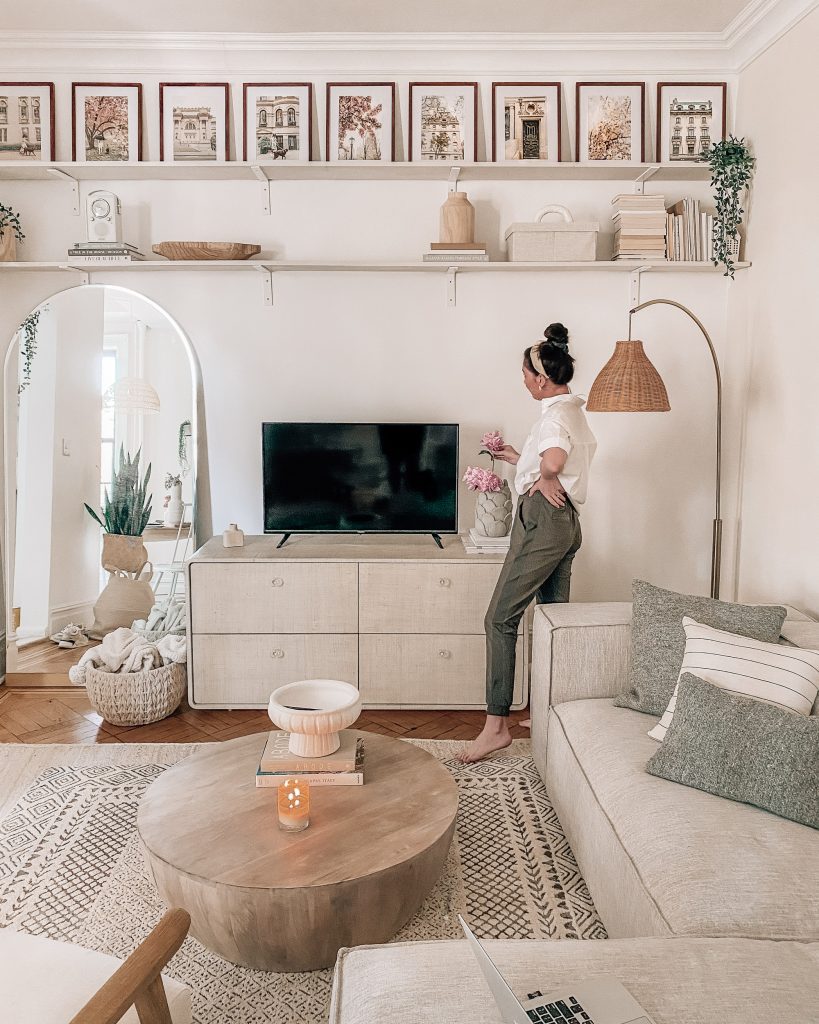 Interior Define Gray Sectional
I've been eyeing Interior Define sofas for years and I finally took the plunge and ordered their Gray Sectional in Crossweave, Wheat. What I loved about this style was that it was a very modern, laidback design and, while it was much more costly than the West Elm sofa, I feel like we'll have it for a very long time. Pros? It's beautiful, and very customizable (you can order swatches beforehand and they have endless styles and sizes to choose from). I can also just tell that it is very well made for the most part. It feels very sturdy and long-lasting. Cons? It look 3 months to make (not bad if you're patient and already have a sofa) and there are actually little feathers that have been poking out of the fabric. It's also MUCH more firm than the West Elm sofa I mentioned earlier. The cost is also much higher than any sofa I've ever purchased (but I also think it's the highest quality I've had).
While we gave away this sofa before we moved (it's massive and probably wouldn't fit in our current place), I thought it was worth sharing because I really did love it. While it's not the most modern and stylish sofa, it was one that we found for a great price during a huge sale and it held up great for the 4ish years that we had it, especially with dogs! It never had any pilling or fabric issues and it was a great "first couch" purchase! It was very traditional but I always styled it with cute throws and pillows to make it seem a bit more modern than it was.
So hopefully this info was helpful and, as promised, I rounded up a few other budget-friendly sofa options below incase you're on the hunt!