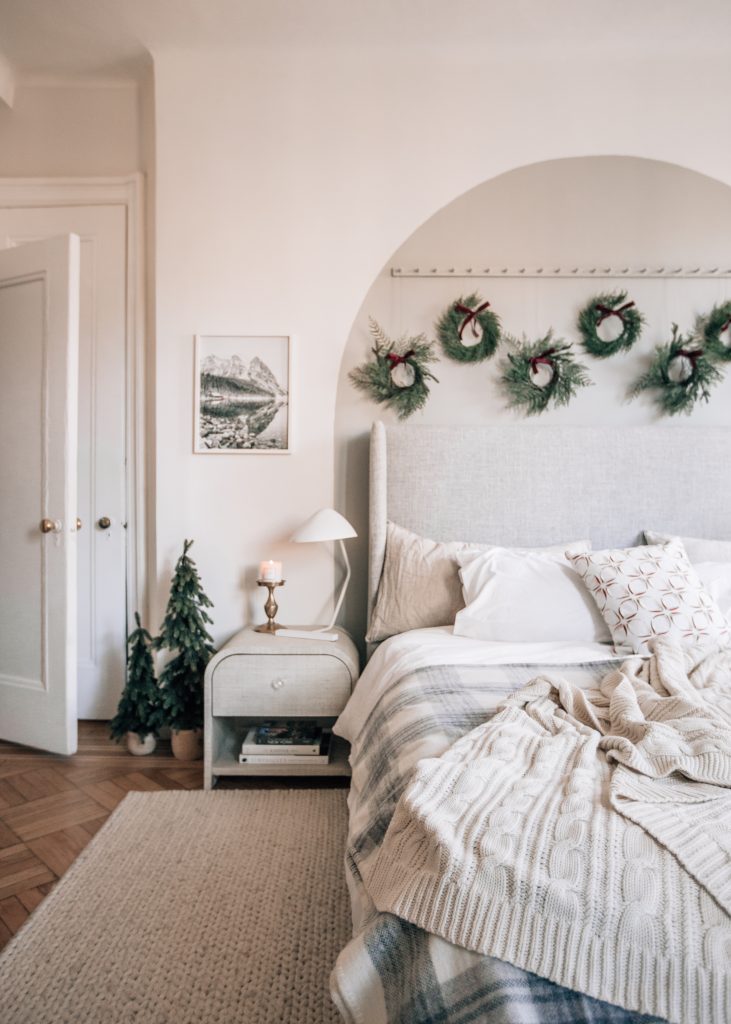 For as long as I can remember, I've always loved learning about ways to improve my sleep health and wellness. The better sleep I get, the better my life is overall and, as an enneagram 3w4 (anyone else?), sleep is a priority for me or else I simply cannot function… and I think my body needs min. 8-9 hours. I wish I was one of those who could get by with much less. As I've gotten older, I've realized my sleep needs have changed slightly. I used to be the always cold sleeper and now, most nights I get hot way too easily. I also need just the right amount pillow softness or else my neck will hurt the next day. I think this is new to being in my 30's? Fun times. Anyways, I was a sweaty sleeper until I recently found the best cooling sheets from The Company Store. They have made such a difference for me lately and it got me thinking… what could be better than the gift of sleep wellness? When improving your sleep, you really are improving so many other areas of your life. Today I am partnering with The Company Store to share some great gift ideas for anyone on your list.

For the Hot & Cold Sleepers:
If you're a chilly sleeper (unlike me), The Company Store has so many great solutions that help you retain heat without sweating throughout the night. If you and your partner are opposites when it comes to sleeping, you can even get a Dual Down (or Down Alternative) Comforter so that you both stay as comfortable as possible. If you're looking for a warm and cozy duvet cover, this Velvet Flannel Duvet Cover sounds super luxurious.
HOT:
Personally, I am a big fan of the Legends Hotel TENCEL Lyocell Sateen sheets and duvet cover since I've noticed that I haven't sweat nearly as much throughout the night since sleeping with these. If you are a hot sleeper, I definitely recommend trying these sheets. It's crazy how much of a difference they've been for me. The Lyocell material is biodegradable (eco-friendly) and has natural moisture wicking abilities to help keep you cool while still feeling elegant and luxurious.
[show_shopthepost_widget id="4312210"]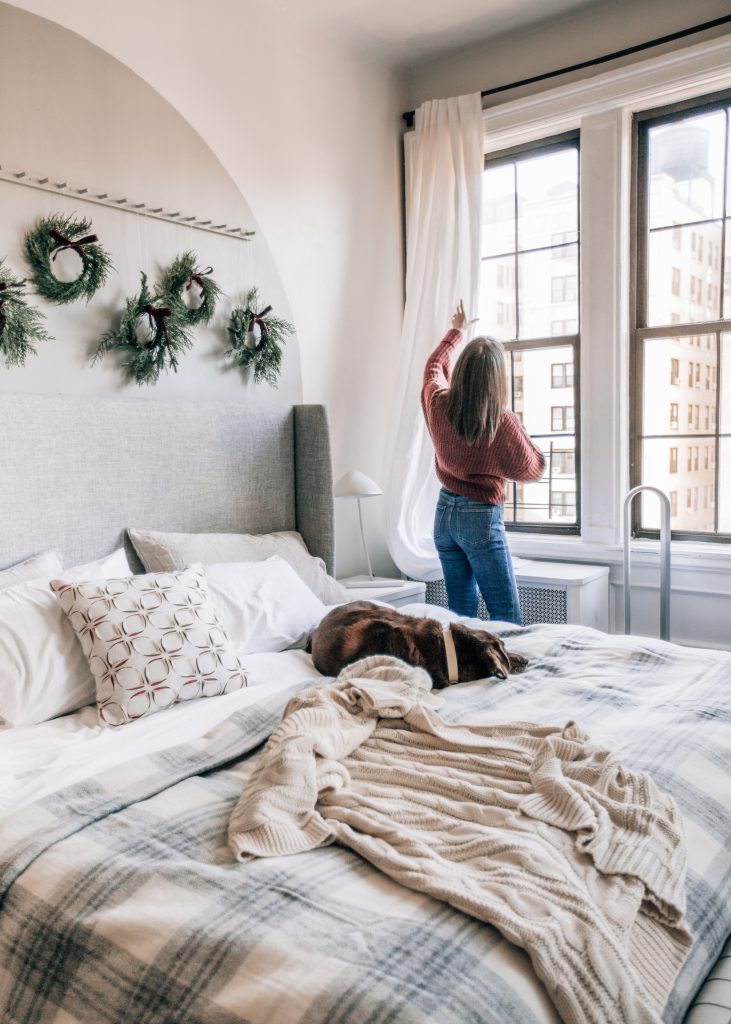 For the Pet:
Your pet's sleep wellness matters too! We recently got this pet sleeping bag and Colbie curls up on it all day long. If your pet needs a little more cushion, these beds and bed covers look extra cozy. The pet sleeping bag comes in a few different sizes (Colbie's is L).
[show_shopthepost_widget id="4312220"]
For the Comfort Connoisseur:
I recently did a gift exchange with some of my friends and my friend Mallory (@reservehome) sent me this beauttttiful cozy throw that is the most perfect non-shedding throw I own now! The quality is so great and I love the neutral creamy color that I can use year-round. I loved it so much that I ordered a second one in the 'Rose' color! Having that extra cozy layer makes a finicky sleeper like me much happier on weeks where the weather is 60 one day and snowing the next. Mallory (who also lives in NYC), Kasey (@sbkliving), and I all know each other through our managers/blogging and we've been friends for a while now. I met Kasey at a conference 2 years ago and became good friends after that so we all decided to get together (virtually) and do a small gift exchange. We decided to all stick to the same theme of "sleep" this year and it's been so much fun seeing what everyone picked out for each other. I visited Kasey in her Idaho home last year and I knew I had to get her this cozy faux fur blanket to keep her warm during all of her snow days.

I also added in a splurge-worthy plaid blanket that takes our bedroom to a whole other level when it comes to winter coziness. I love that it comes in normal bed sizes (as opposed to a regular throw size) because it's massive and just drapes over the end of our bed so perfectly. This is something that I know I'll use for years and years!
[show_shopthepost_widget id="4312236"]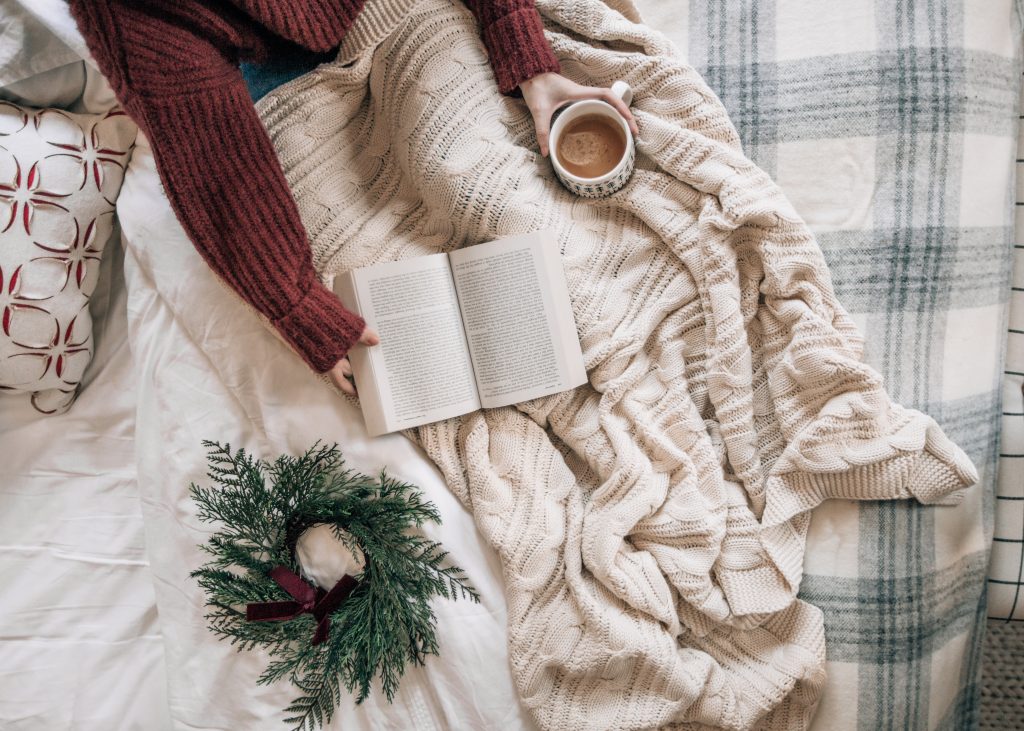 [show_shopthepost_widget id="4312284"]
Hopefully this helps give you some ideas for either yourself or someone you love to help with better sleep in 2021! It's so interesting to me how something as simple as the type of sheets or pillows you sleep on can make such a difference in your everyday life. For me, my relationships always seem to be much better when better sleep is had. If you're tired throughout the day, it can put strain on relationships and also strain on yourself trying to maintain relationships. To me, valuing my sleep is also valuing my relationships with others and myself. If you have any questions or need any specific gift recs, let me know! 
[show_shopthepost_widget id="4312240"]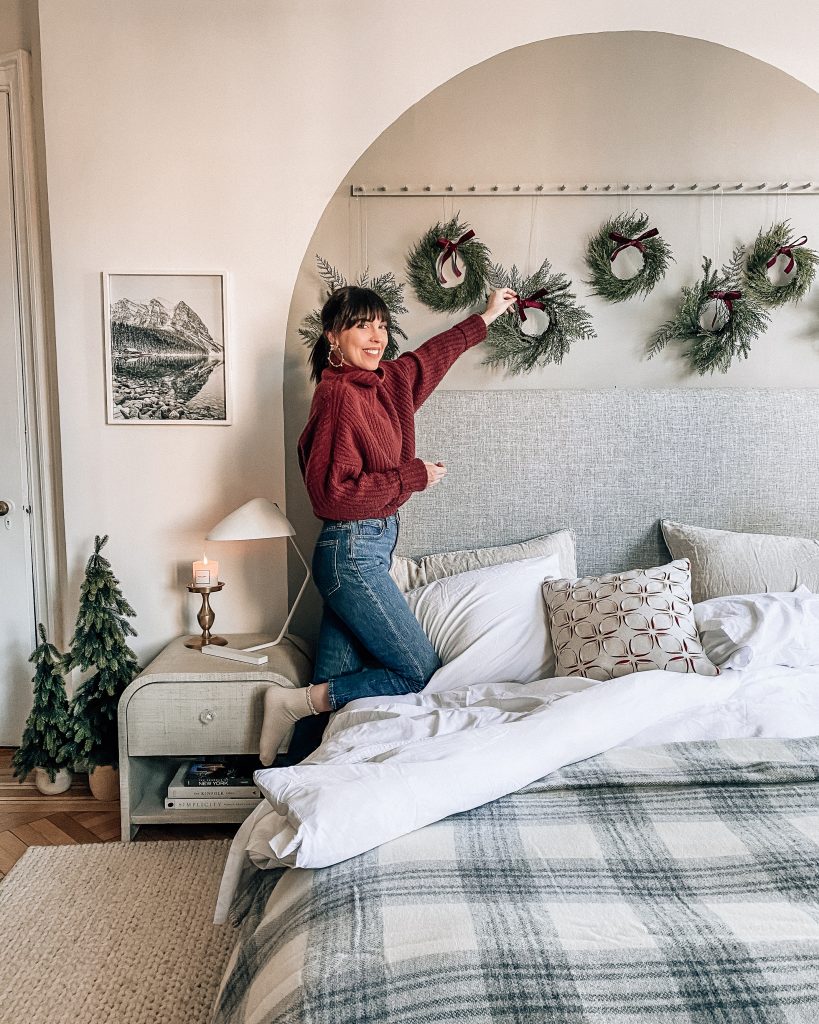 Thank you to The Company Store for sponsoring this post!