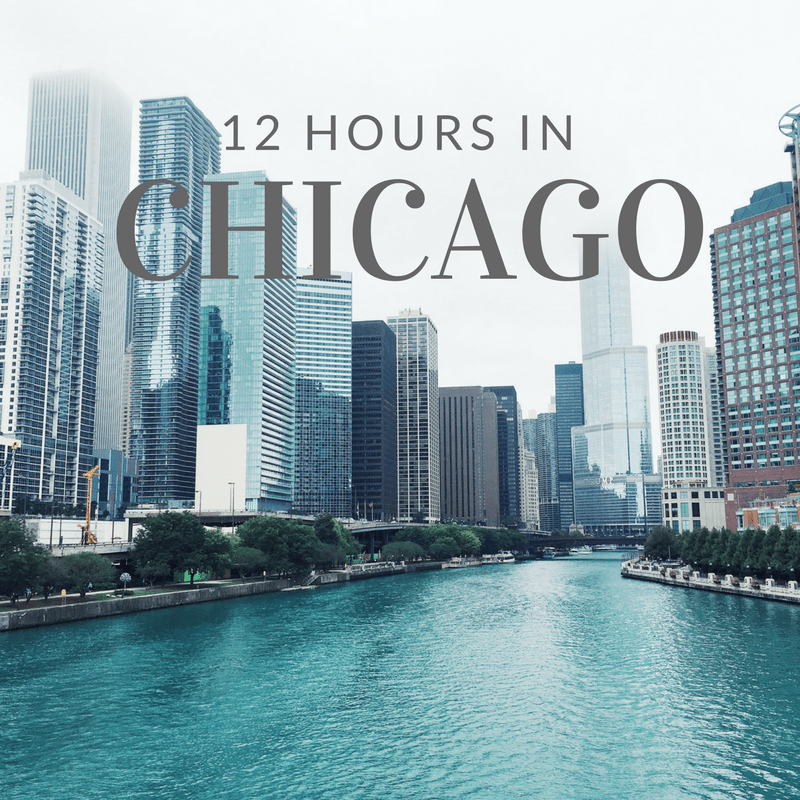 If you follow my blog or Instagram at all, you might have seen that we took a day trip to a Chicago this past weekend. It was the best birthday gift ever and TJ planned the whole thing as he tried to keep it a secret. The entire day was a blast. Surprisingly, he was able to find a Southwest sale that had insanely good flight prices at only $40 one way. Incase you are ever planning a trip to the Windy City and have never been before, I wanted to share with you what we did, the places we saw, and the food we ate! We had a pretty solid itinerary and I honestly would suggest any of these things to anyone who might be visiting Chicago for the first time.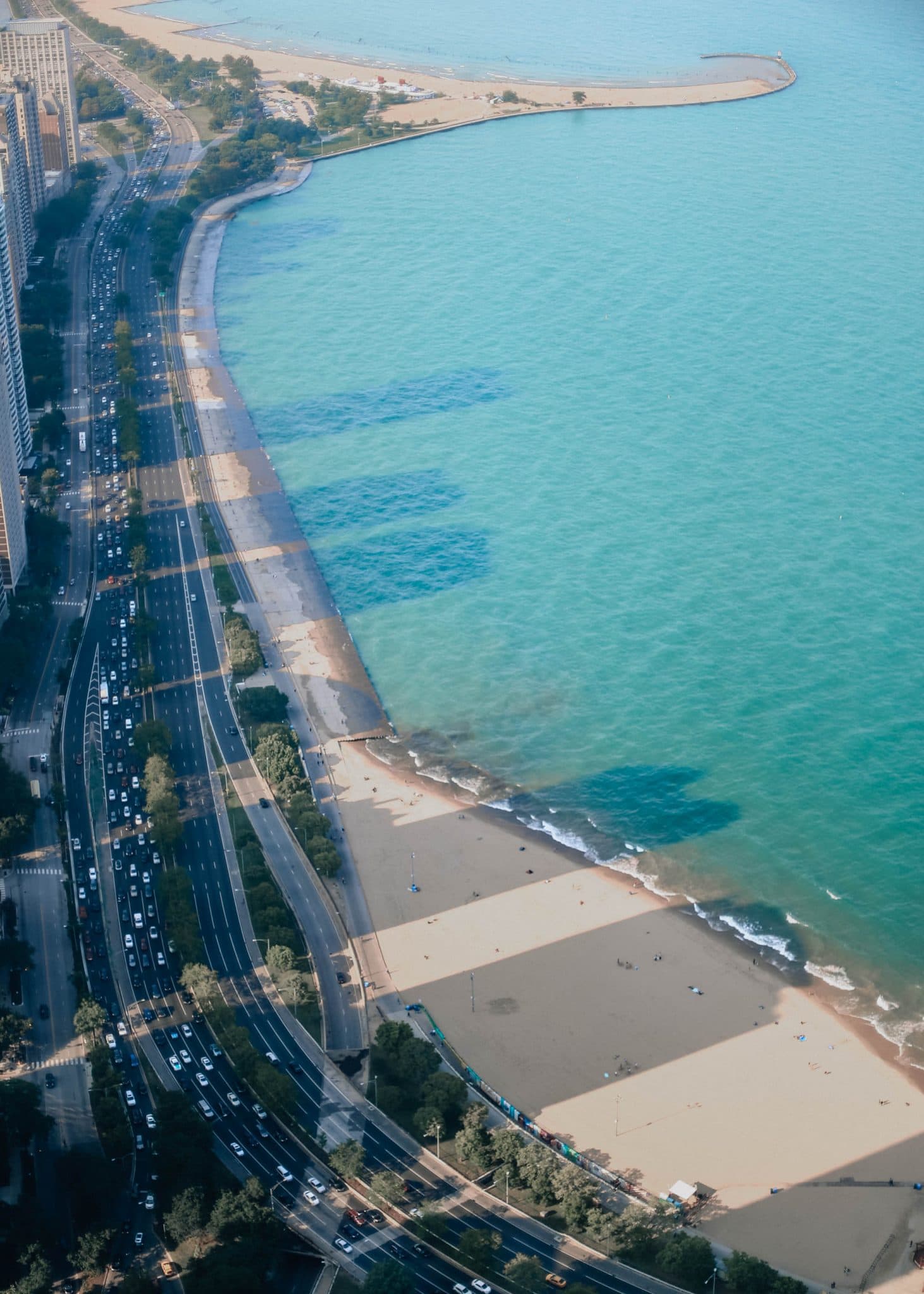 7:30-8:15am: Travel from the airport to the city.
We flew into Midway and took an Uber into the city! Due to some traffic, the ride took about 30 minutes but it wasn't bad at all.
8:30-9:15am: Drybar.
TJ planned a surprise hair appointment at a blow-out bar at 8:30 and I definitely needed it after waking up at 4:30 that morning. There is something just so relaxing about getting your hair washed/styled by someone. Plus, Drybar was super chic and it was nice to speak to a local first thing in the morning before getting the day started. FYI My hair looked good for about 4 minutes but it was still so relaxing.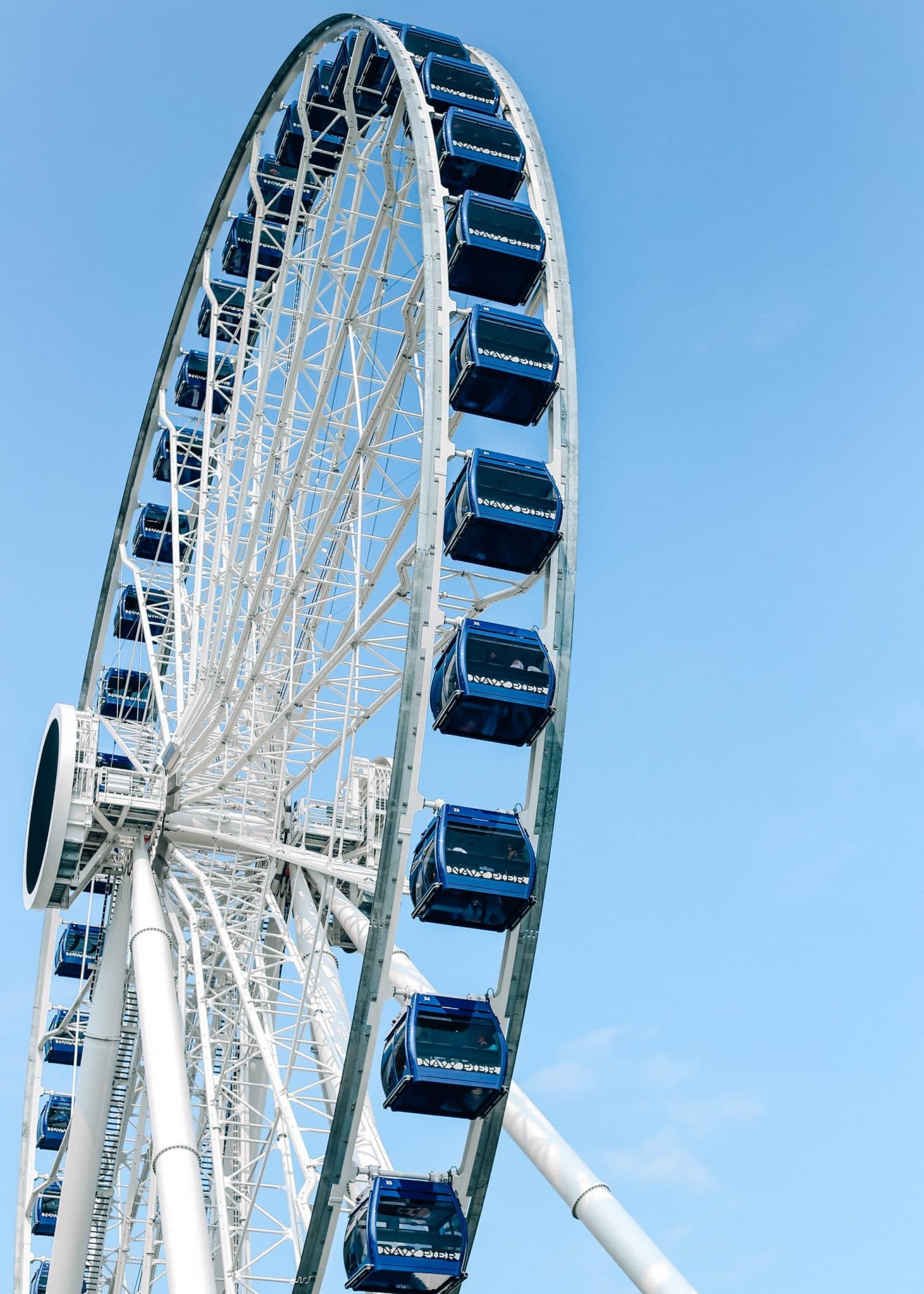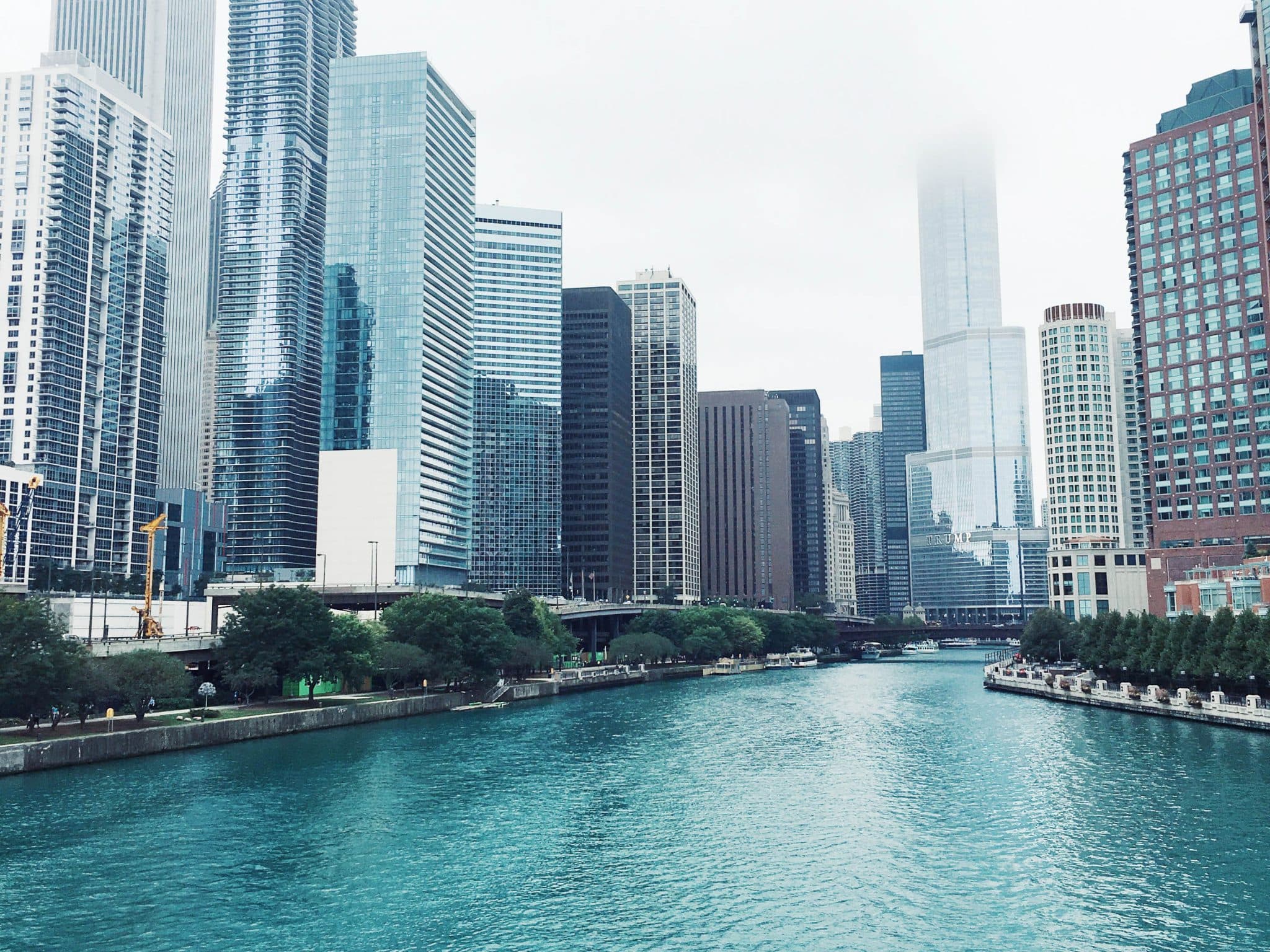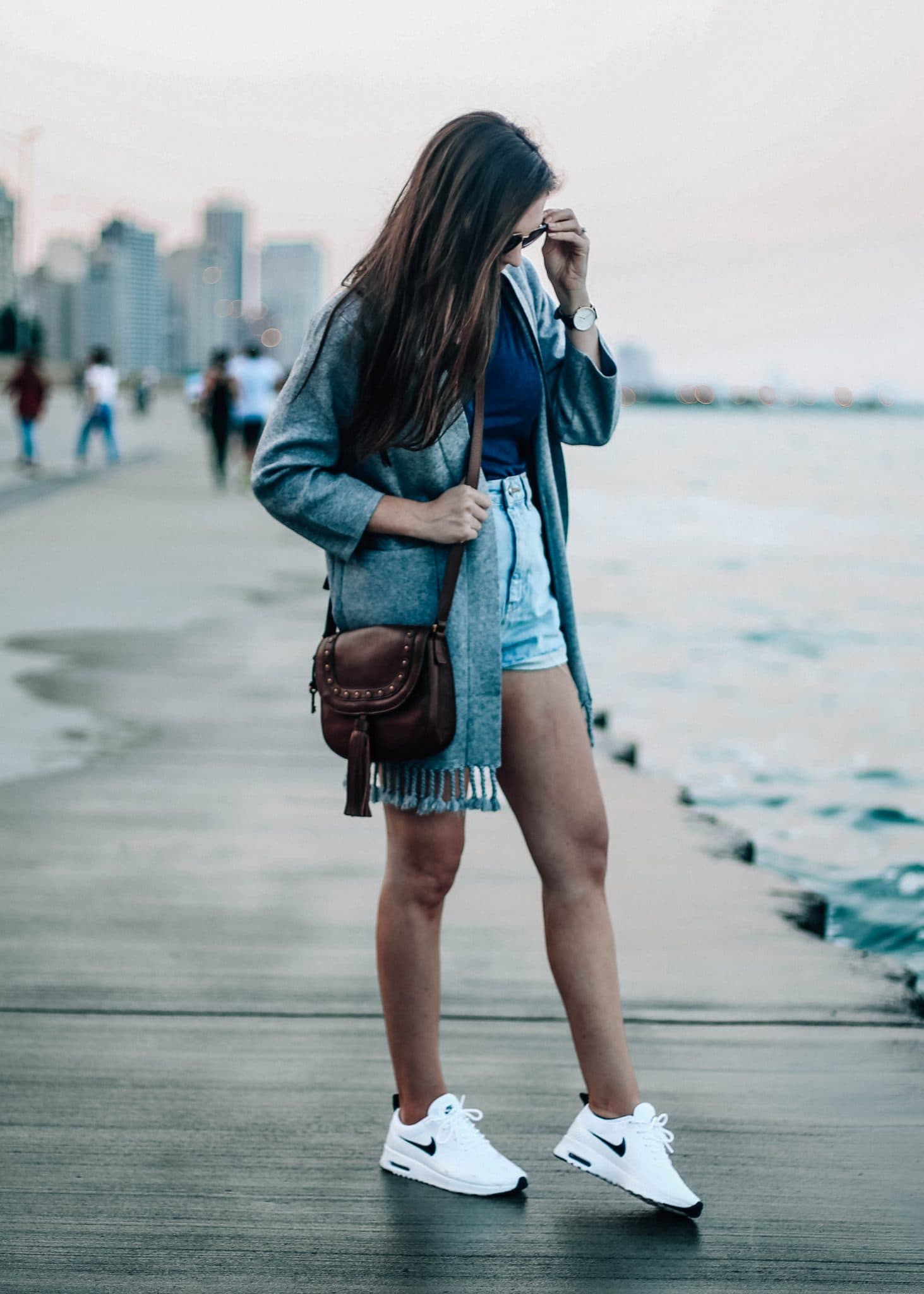 9:30-10:30am: We walked over to get donuts and coffee from some of the city's best!
I had heard of how great Doughnut Vault was before arriving to Chicago so we walked over there before they even opened. We were surprised to see a line full of about 50 people waiting outside to get donuts as soon as we got there. The couple waiting in front of us, who also happened to be from Raleigh (weird!), told us about a coffee shop around the corner called 3 Greens Market who also happened to sell Doughnut Vault. We ended up leaving the long line and walked into 3 Greens which turned out to be the coolest coffee shop I ever stepped foot in. We had coffee and donuts and talked about our plan for the day!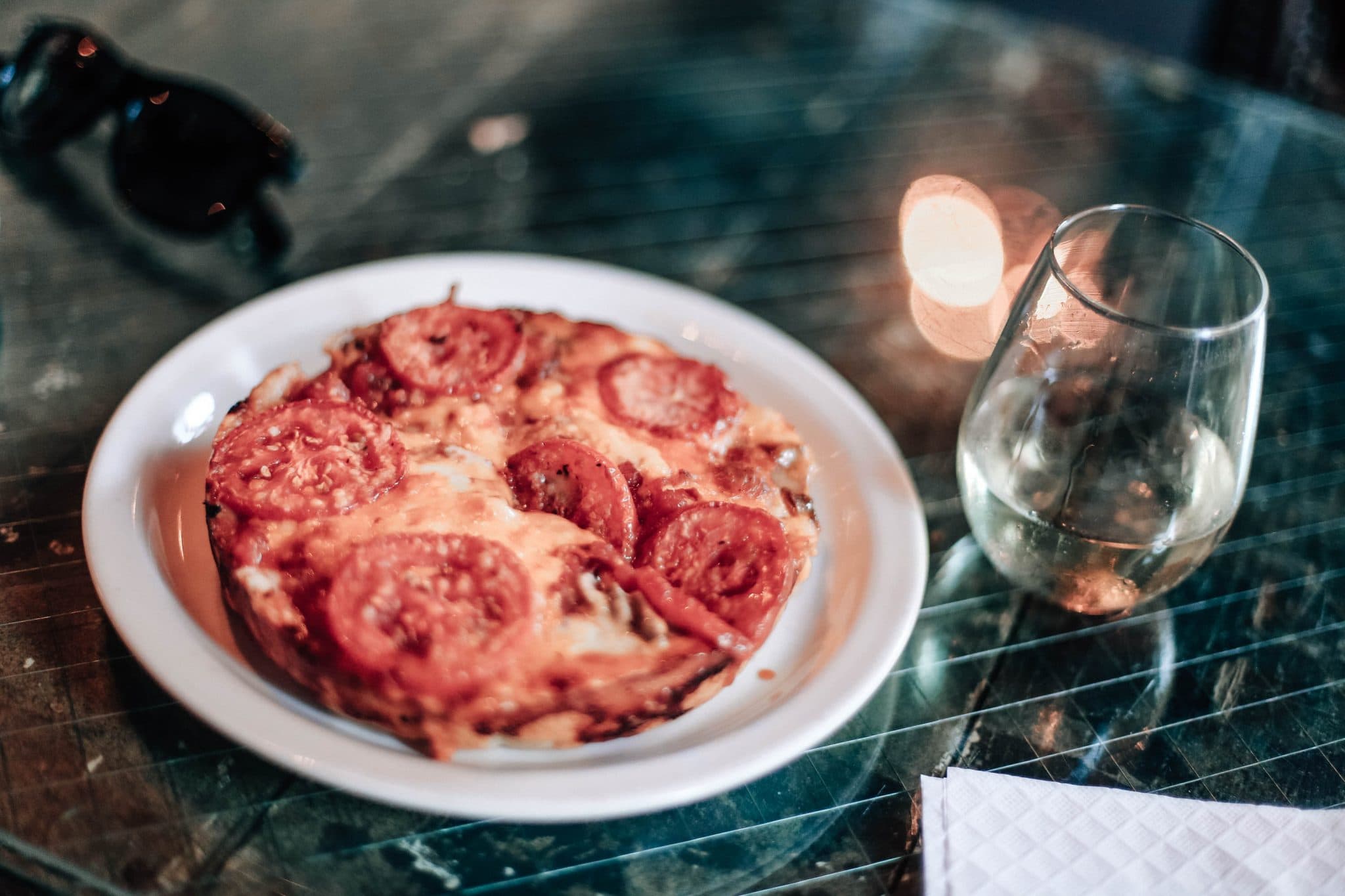 10:30-11:15am: Hampton Social.
I noticed that a bar I've had my eye on for a while was sitting right across the street from the coffee shop. It was… The Hampton Social! The restaurant had a very coastal theme set right downtown and we decided it would be the perfect time to get mimosas while we were in the area. They also had a really good brunch menu and I'd highly recommend adding this to your list of places to eat if you're ever in the city.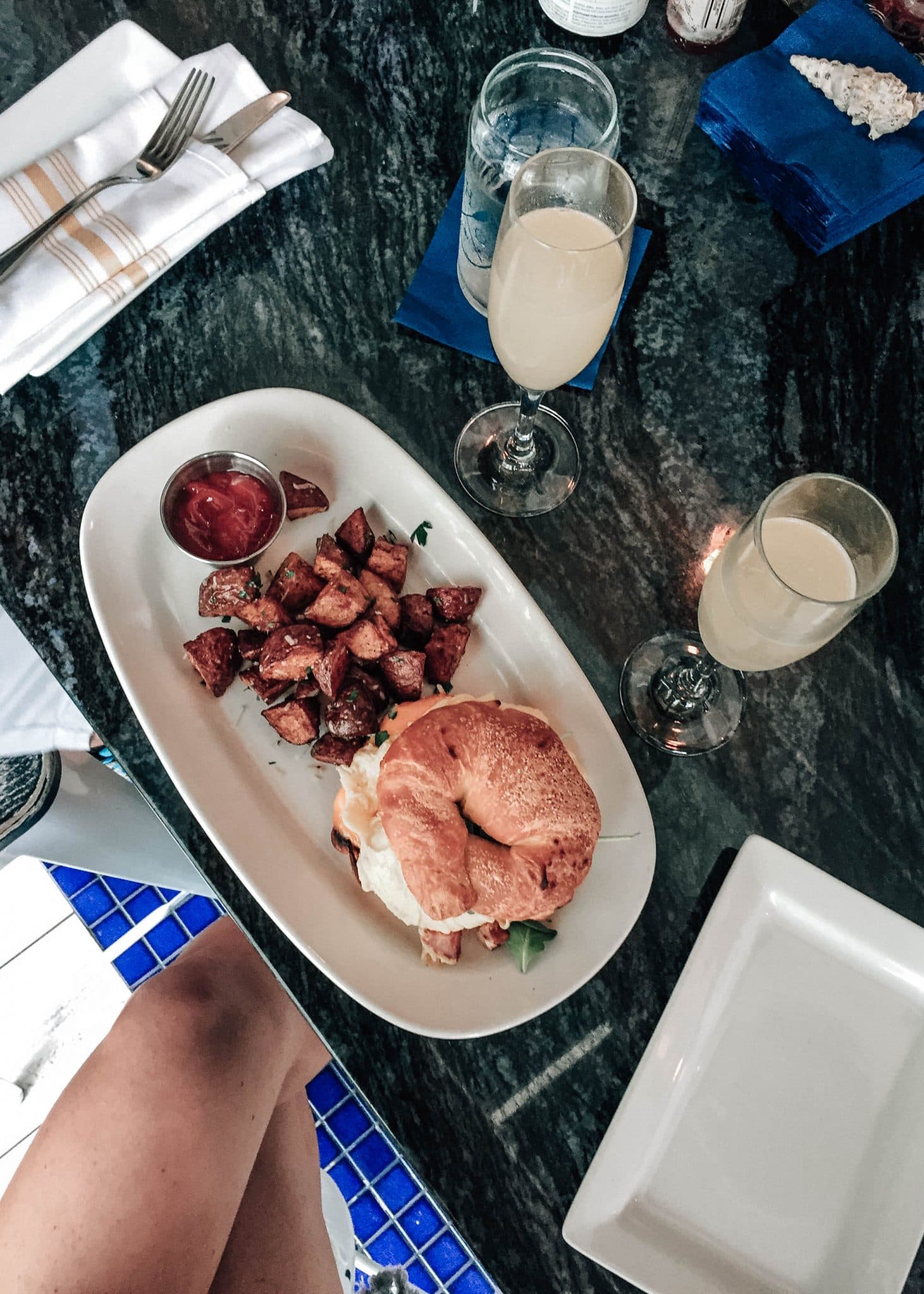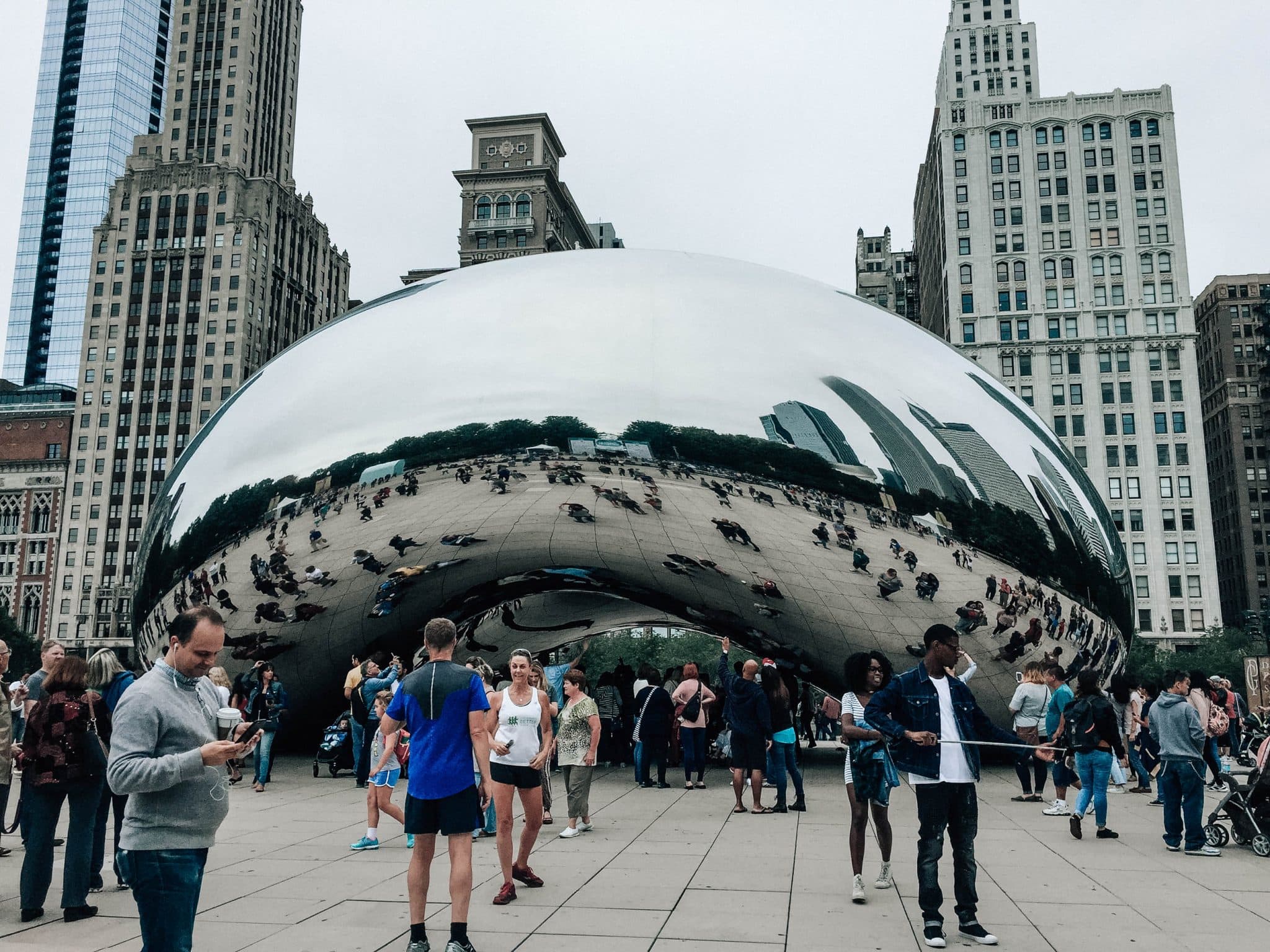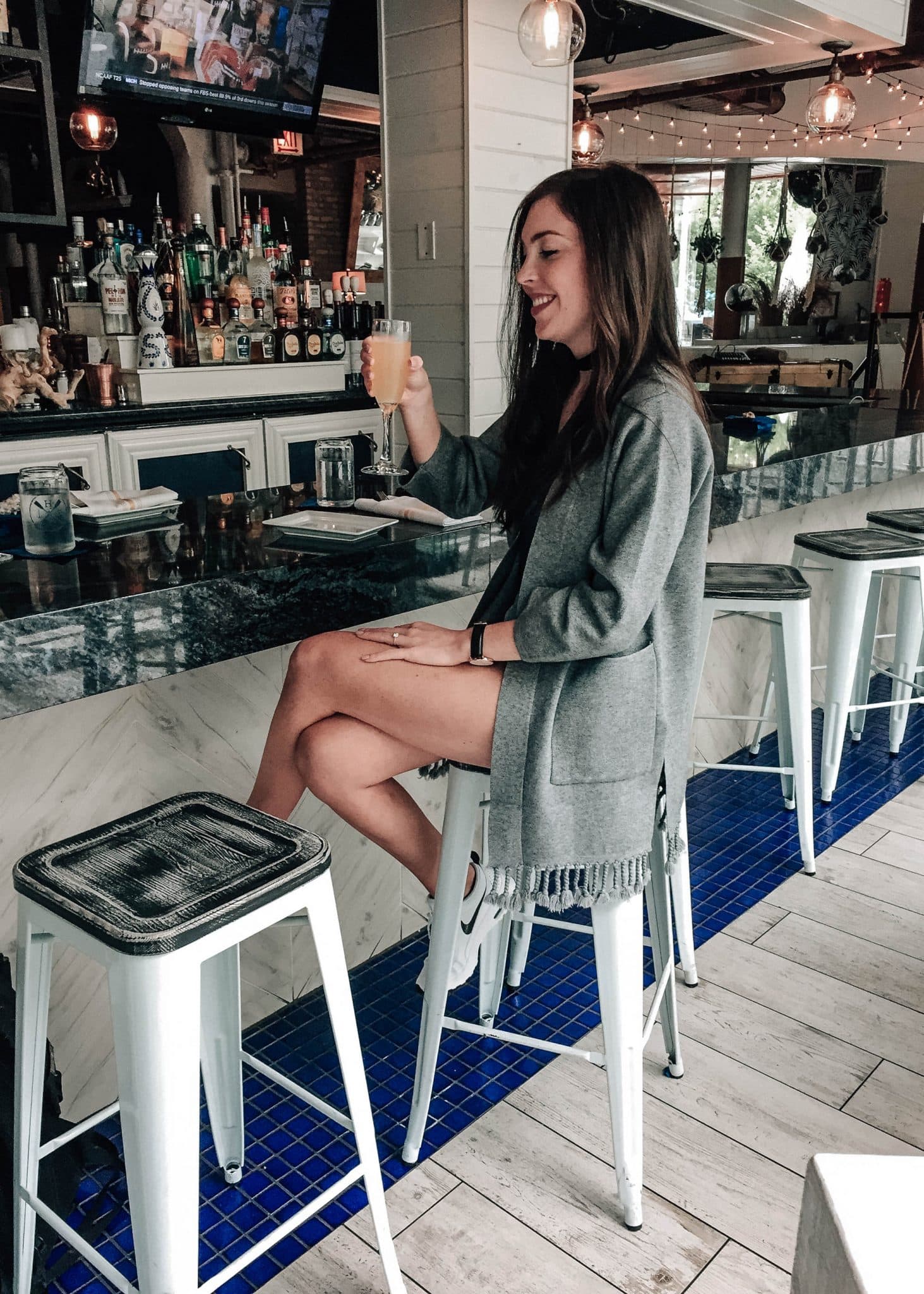 11:15am-12:15pm: We had our own self-guided walking tour on the way to Navy Pier and stopped by Millennium Park.
It was really fun walking along the Chicago River and walking through the central part of the city. Millennium Park was where the famous Bean is and although that area was very touristy and crowded, we felt like the bean had to be seen. We then walked from the park to Navy Pier where our next tour on the river would start.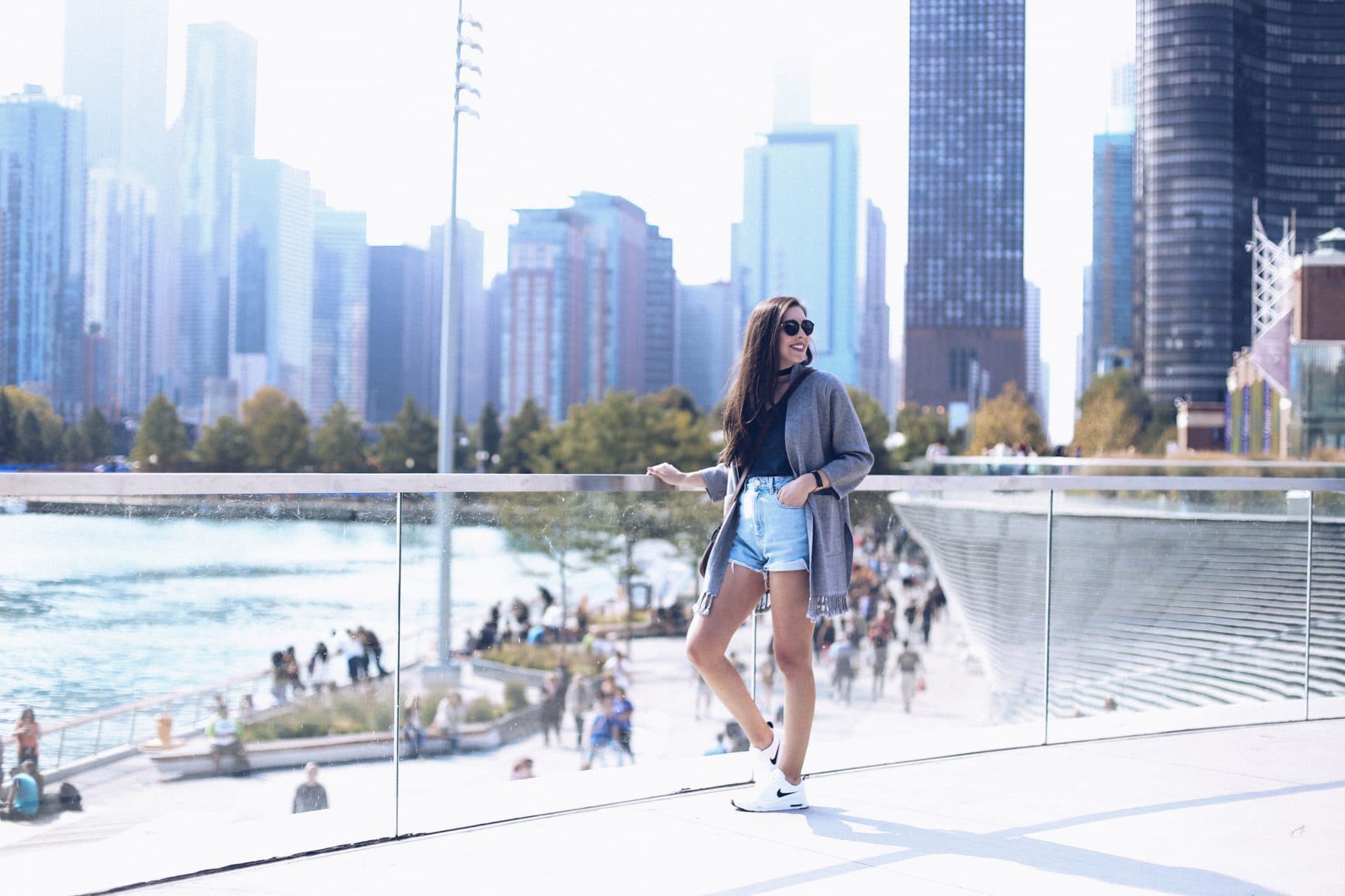 12:30-2:00pm: Architecture Tour on the Chicago River.
I would especially recommend this if you've never visited Chicago before. The Architecture Tour is a tour on a boat through the river where you'll learn a lot about the history of the city of Chicago. It was also a nice chance to rest our legs from walking and sit back to see a lot of really cool views. This is also probably the best way to see the city in the shortest amount of time.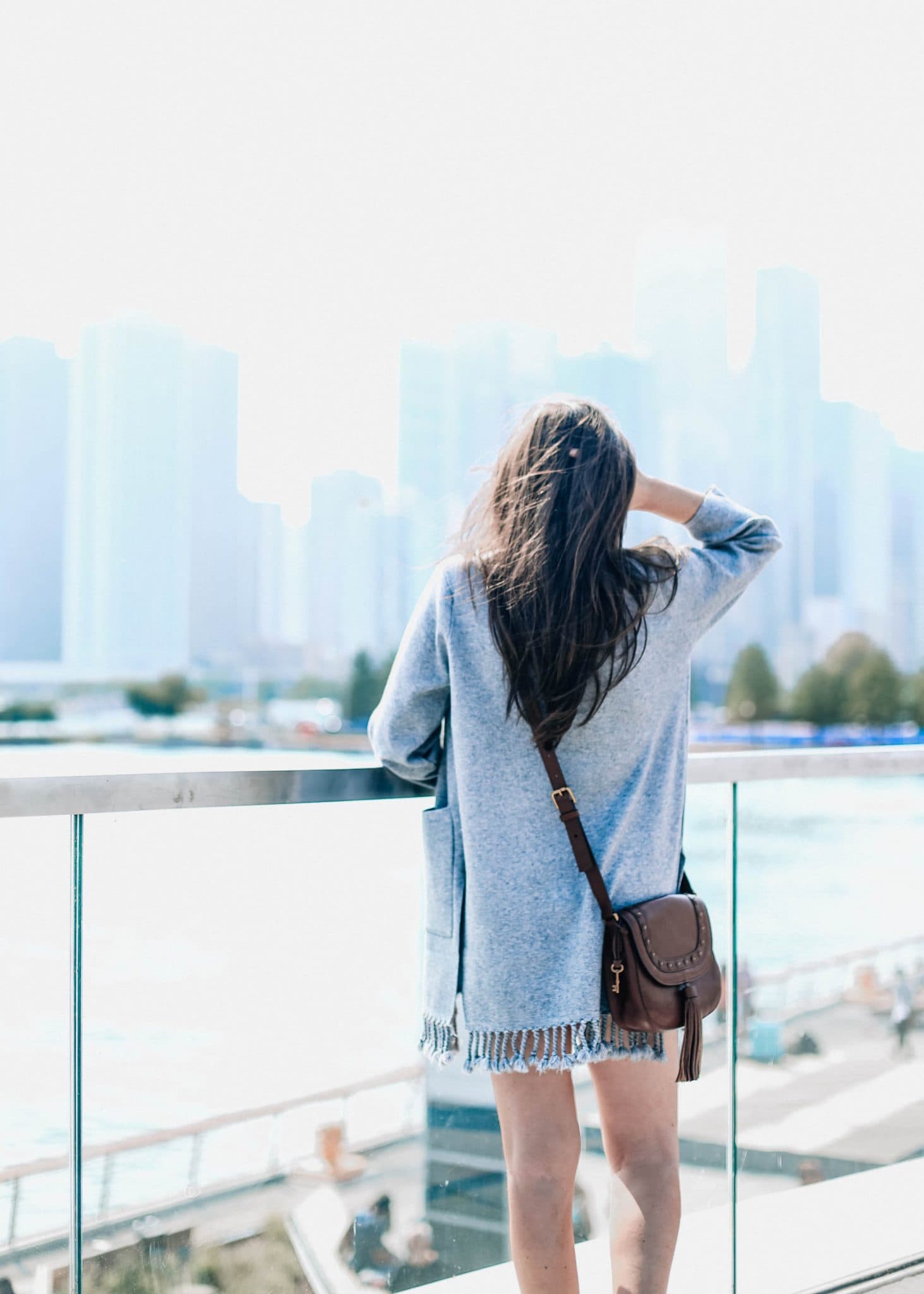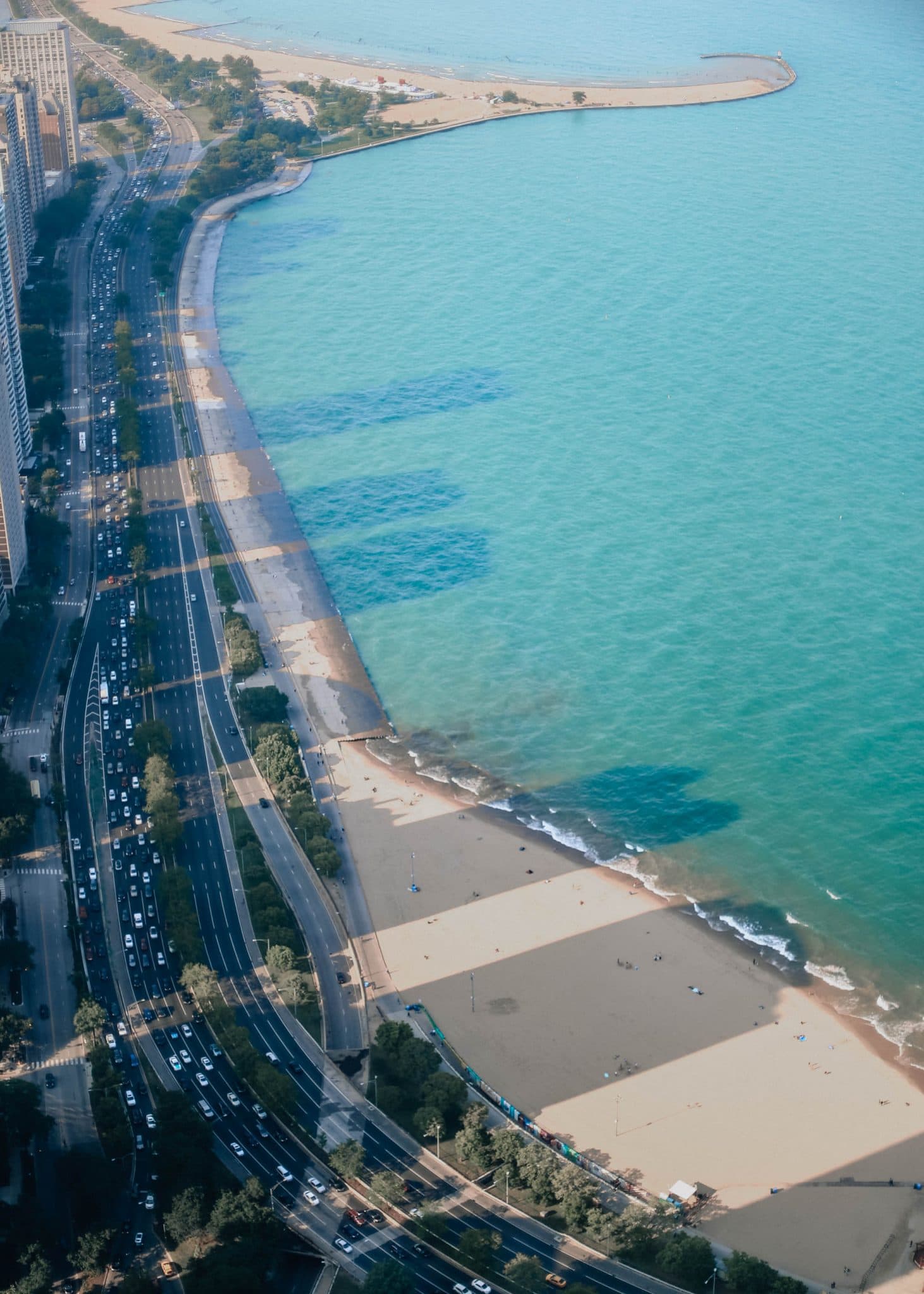 2:00-4:00pm: Walk down The Magnificent Mile on the way to Chicago 360.
The Magnificent Mile is a street full of the best shopping. Since we were there for just a short amount of time, I didn't do any shopping other than when I was in Zara charging my phone! Chicago 360 was another one of those things I'd highly recommend to a first time visitor. You take an elevator to the 91st floor of The John Hancock Building which is also where you'll get the BEST 360 degree views of Chicago! Seeing the cityscape right beside a huge turquoise lake was one of the most beautiful views I had ever seen.
4:00-6:00pm: We walked to dinner and ate at Lou Malnati's.
By this time, we were starving and ready to find a good deep dish pizza restaurant. Lou Malnati's was recommended to us by a friend and I couldn't have loved it more. The atmosphere was laid back and was the perfect place to rest after a long day of exploring. We ordered the 'Malnati' salad, garlic bread, and two personal sized deep dish pizzas. It was all delicious and we were able to sit outside in a lounge area.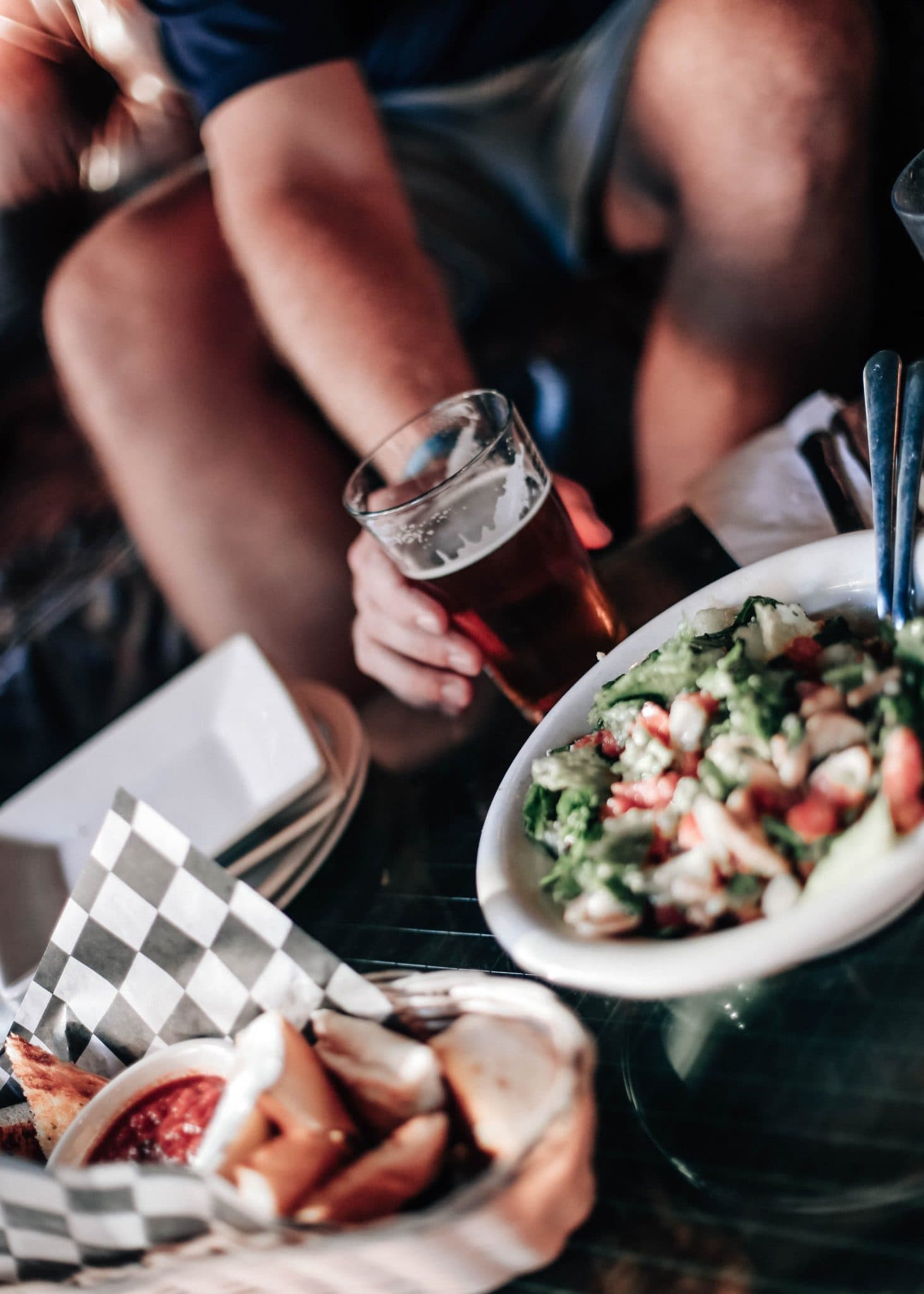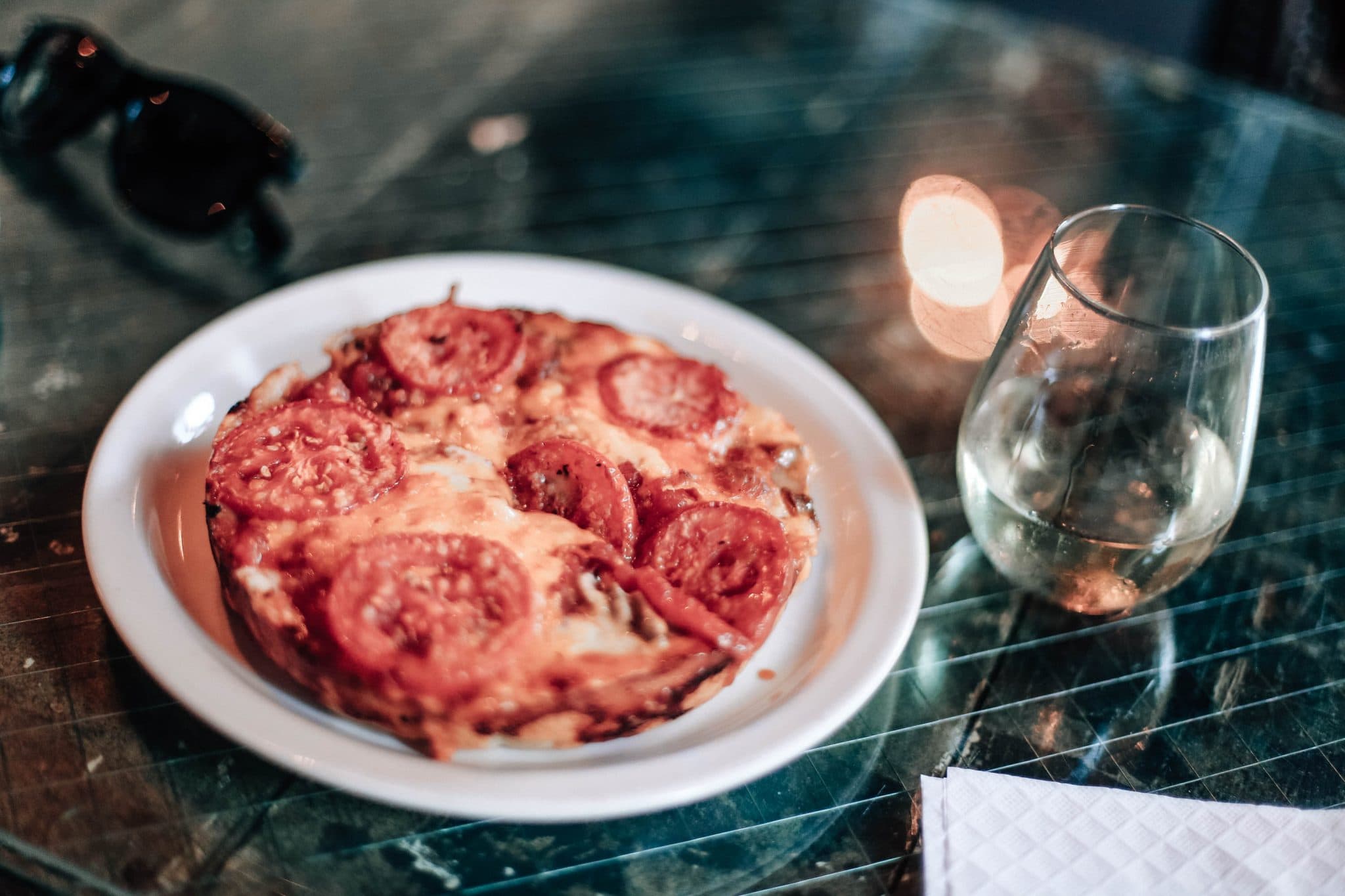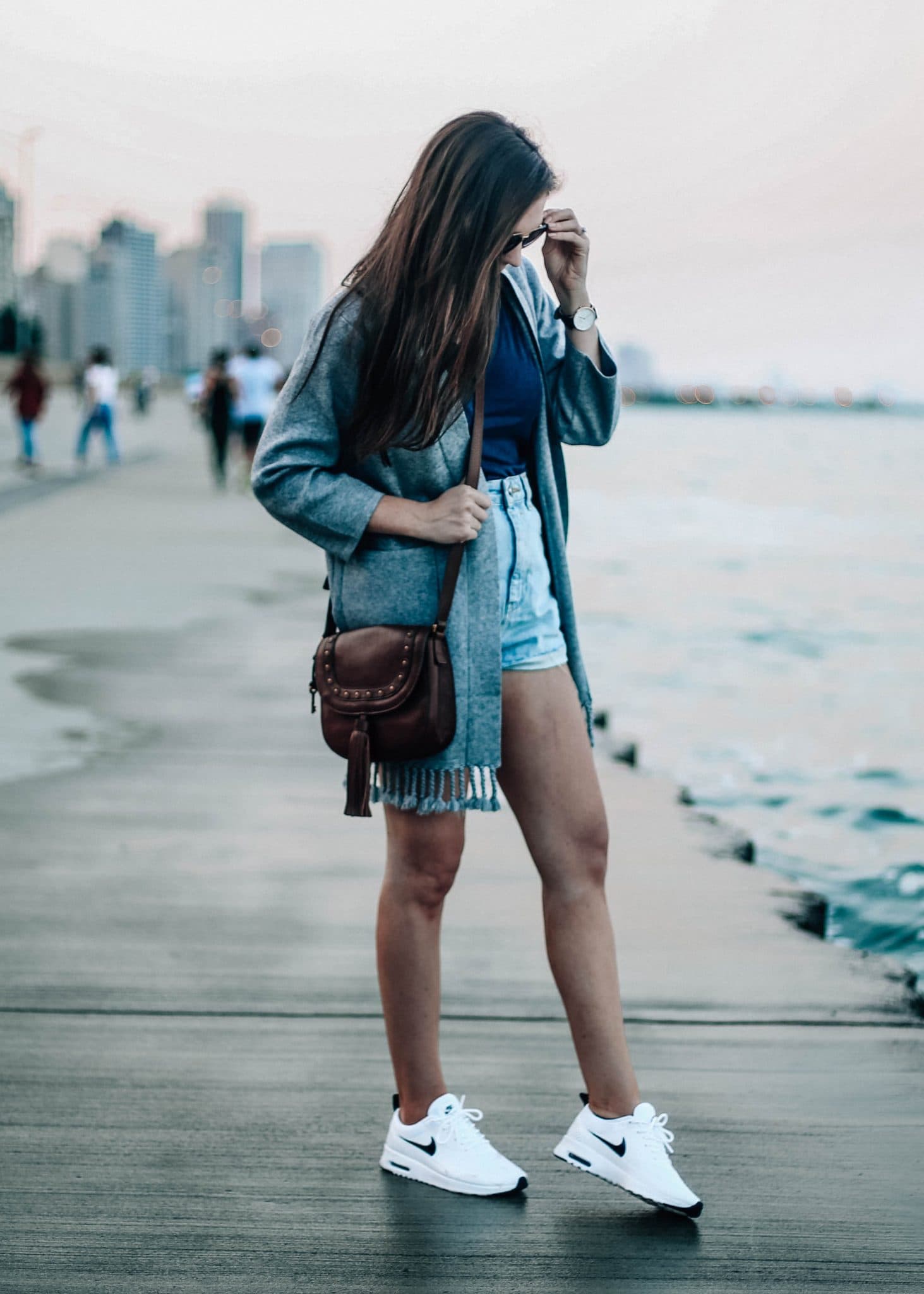 6:00-7:00pm: We walked along Lake Shore Trail.
This was one of my favorite parts of the entire day. Walking along the prettiest water while the sun was setting made me fall in love with Chicago. There were still so many boats out, people running on the trails, and families sitting out on the beach. It was BEAUTIFUL and the perfect ending to the best day.
7:00-7:30pm: Headed back to the airport for the flight back home.
By this time, my legs felt broken but my heart felt so full. We made it to the airport, shockingly, after our uber driver (3rd day on the job) almost wrecked a few times. We hopped on our plane and headed back home to NC.
There were only two things that I wish we would have had time for and those were 1. go to Lincoln Park and 2. rent bikes to ride along Lake Shore Trail to North Avenue Beach. Other than that, we were able to do everything on our list of things we wanted to see and had the best time!
If you have any other favorite places to go in Chicago, please leave them in the comments! I'll definitely need to make another trip there sometime.
XO, Shelby