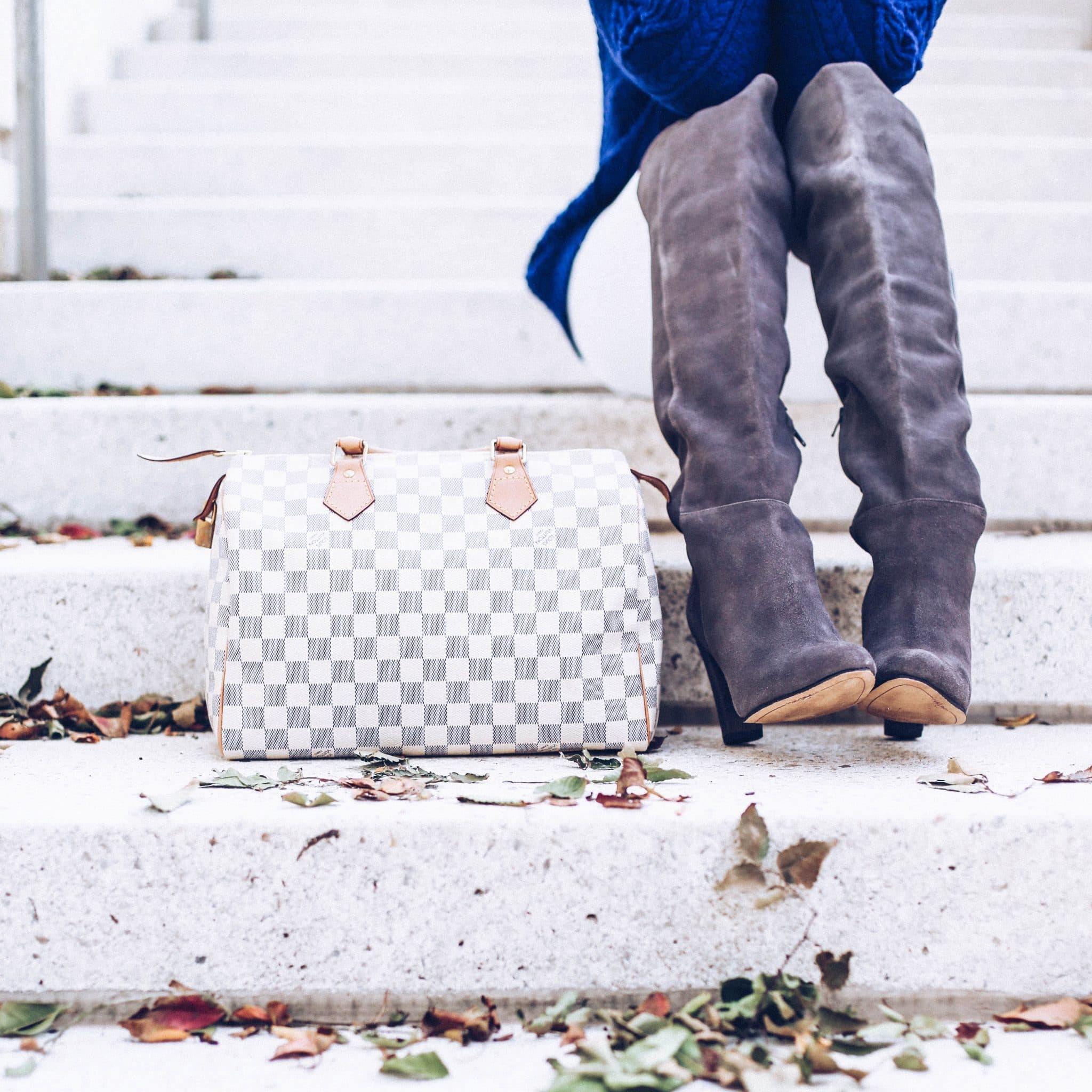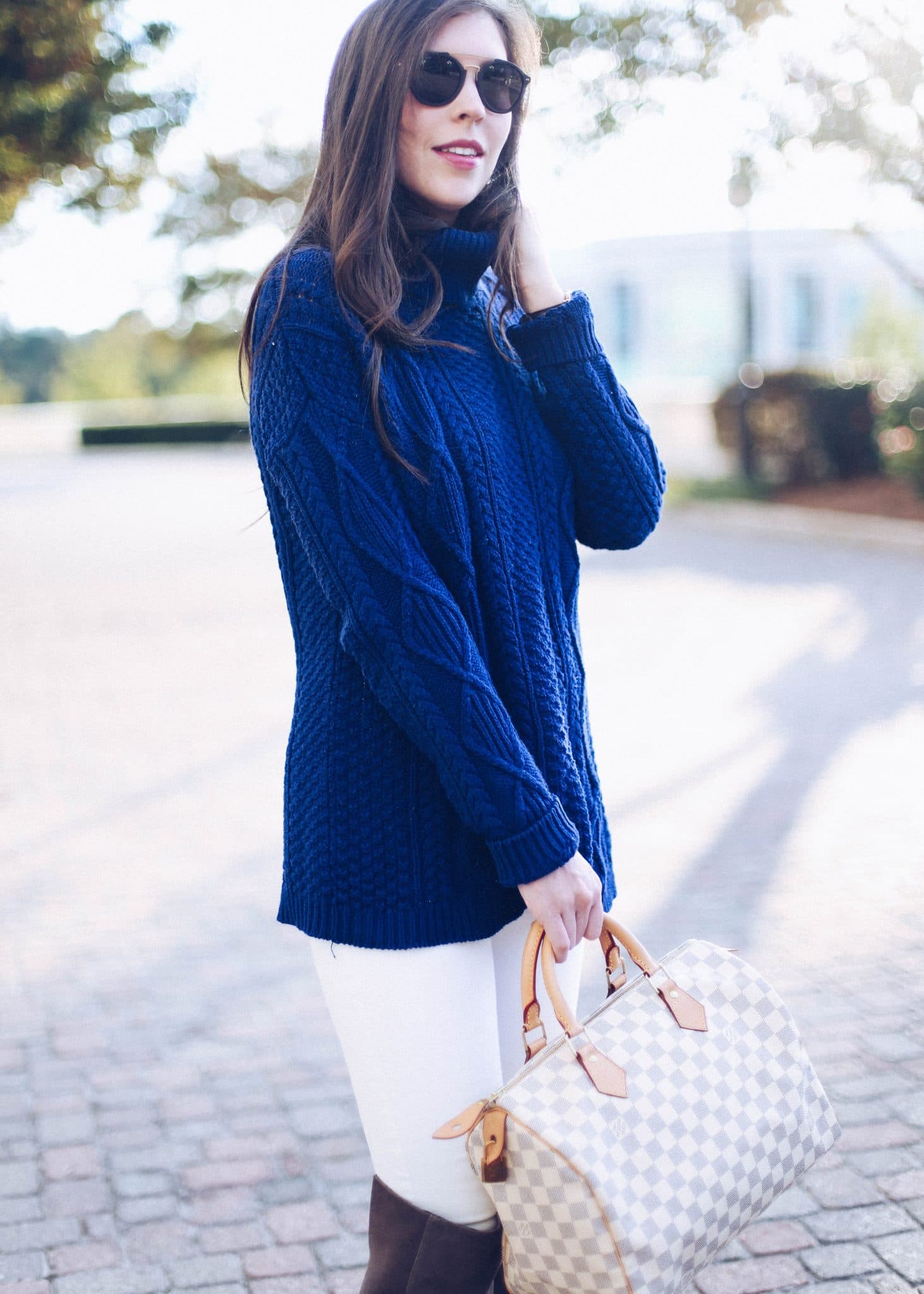 Growing up, my parents would both travel to Asia a lot for work. I remember they would always bring me back a "fake" designer bag when I was kid and I loved it. Back then, I was too young to care about it being "real" or "fake"… I just loved that my parents brought back fun souvenirs! Even now, I still wouldn't describe myself as a designer bag type of girl. I'm all for high quality but I cannot imagine spending thousands on an accessory that I like to switch up so often. A few years ago, I did however fall in love with the Louis Vuitton 'Damier Azur' styles.Those are the grey and cream checkered ones FYI! I just love how neutral and soft the colors are and how timeless they are! I was so excited to get a closer look at the Louis Vuitton Speedy (on Sale) from Trendlee, a luxury pre-owned handbag website with endless selections of gorgeous bags! I also love this style.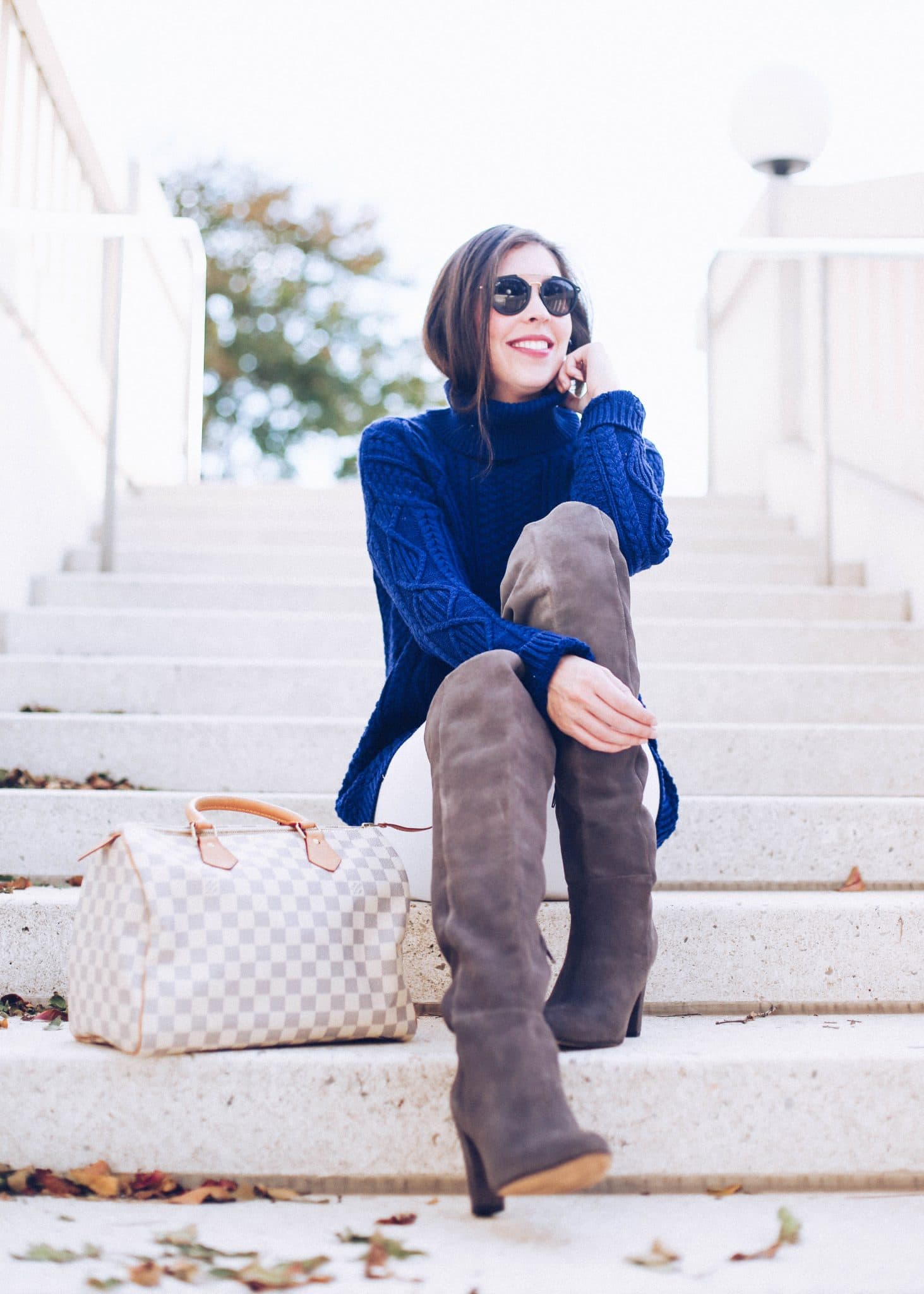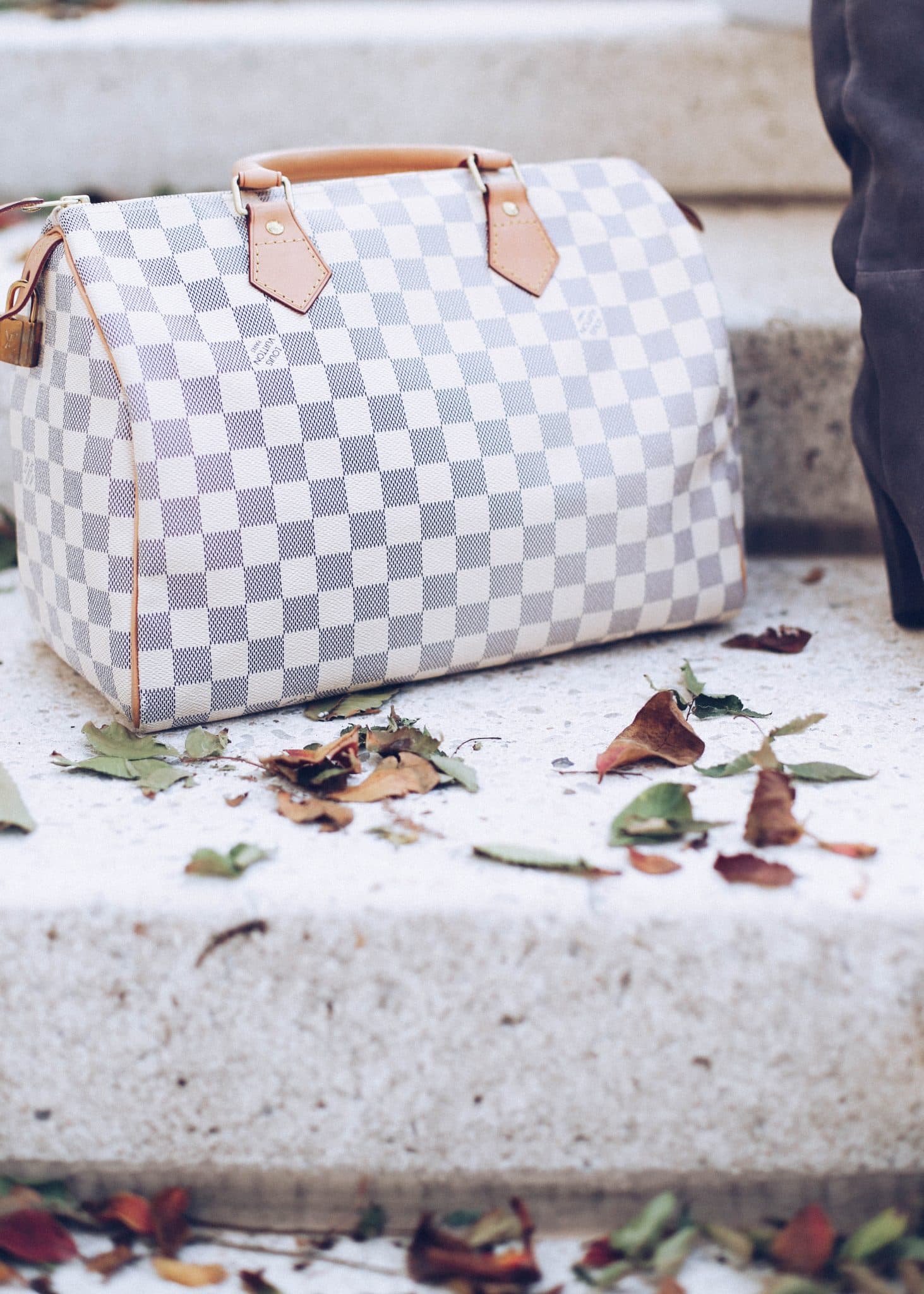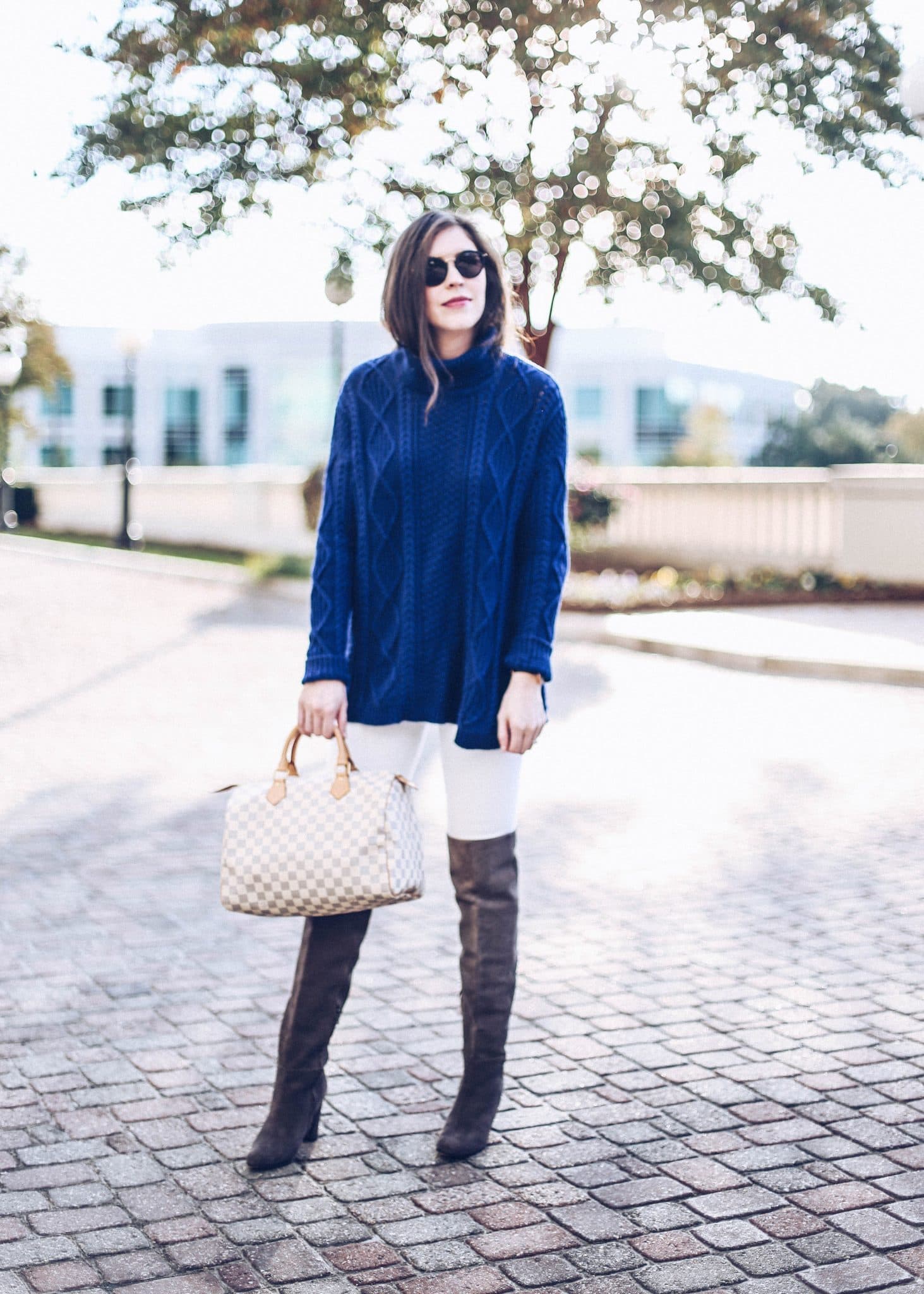 I hope you all had a great weekend! The weather was gorgeous and it was the first time it really felt like fall so we went to a fall festival at a local brewery (have y'all ever visited Bond Brothers?!) , went on a lot of walks, and enjoyed each minute. I have a few weeks until I start my new job so I am trying to make the most of this temporary time "off" by working hard on upcoming blog content, getting as much wedding stuff done as I can do, and prepping for the holidays!
Don't forget about the code 'PRETTYPINES' if you check out the handbag selections at Trendlee!
XO, Shelby