I'm so excited for Friday to be here! Today's post is short and sweet but I wanted to share some of my favorite latest outfits on repeat along with a fitness update since it's "Fitness Friday"! I've been trying to prioritize my health and fitness lately and stick to a routine. Recently, I've been mixing up some of my favorite workout classes (Body Pump) along with the Kayla Itsines Sweat app and walks outside to stay toned and keep my mind as clear as possible. I'm slowly trying to become more and more of a morning work-out person but I still have a long way to go. I've also been a lot better about not going out to eat as often. It's amazing how much better I feel when I eat home-cooked food! I'm currently on week 2 of the Kayla app. I used to have her books when they were available on Kindle but I love all of the new features of the app.
If you are in the Triangle (NC) and have kids, World Market at Southpoint in Durham is hosting a Story Time event tomorrow from 1-3pm! I'll be reading books to children to celebrate National Library Month. They will be having a BOGO book sale and you'll be able to donate books to local elementary schools! If you'll be near Southpoint tomorrow, stop by and say hi!
XO, Shelby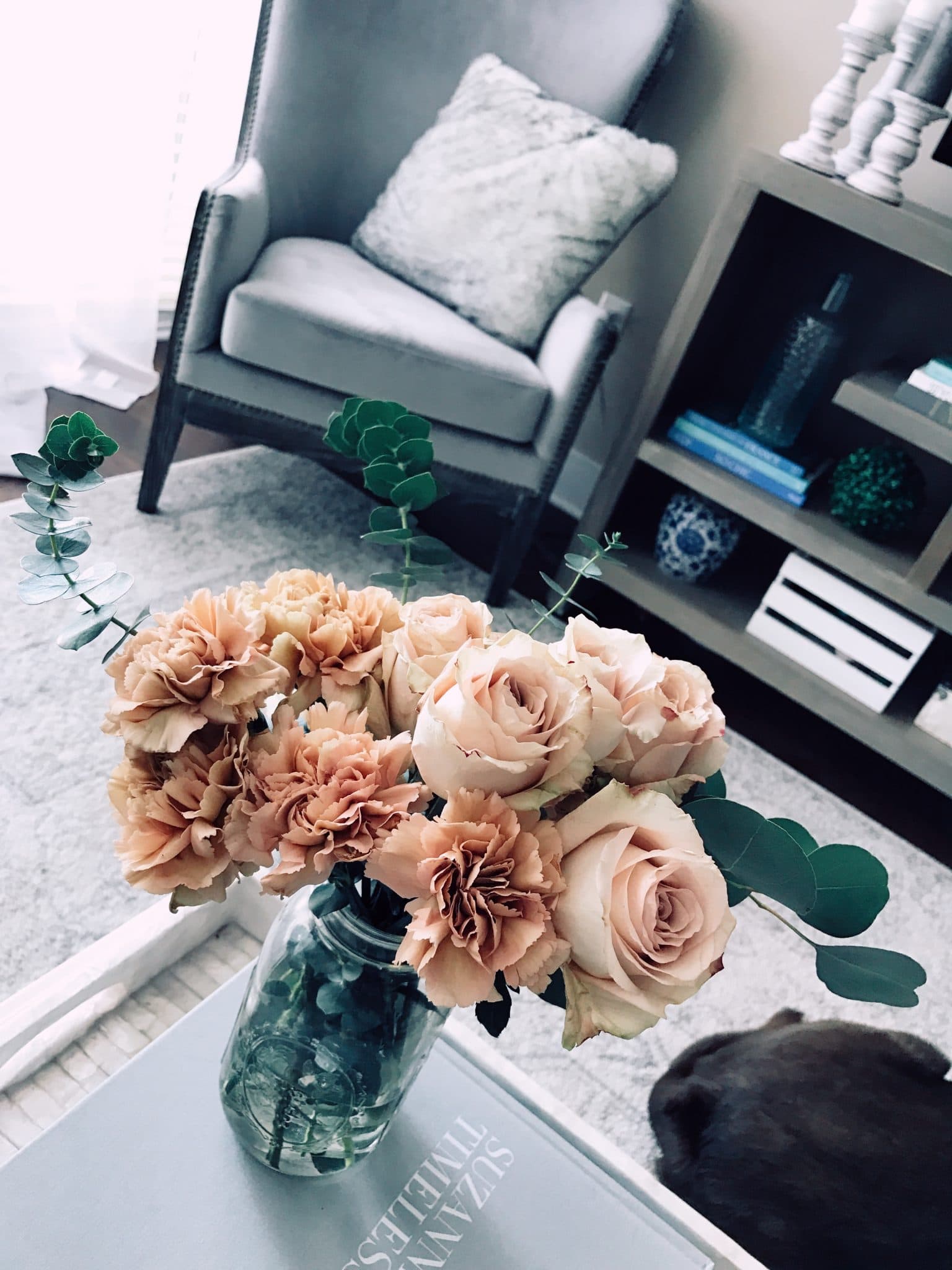 Trader Joe's flowers on repeat!