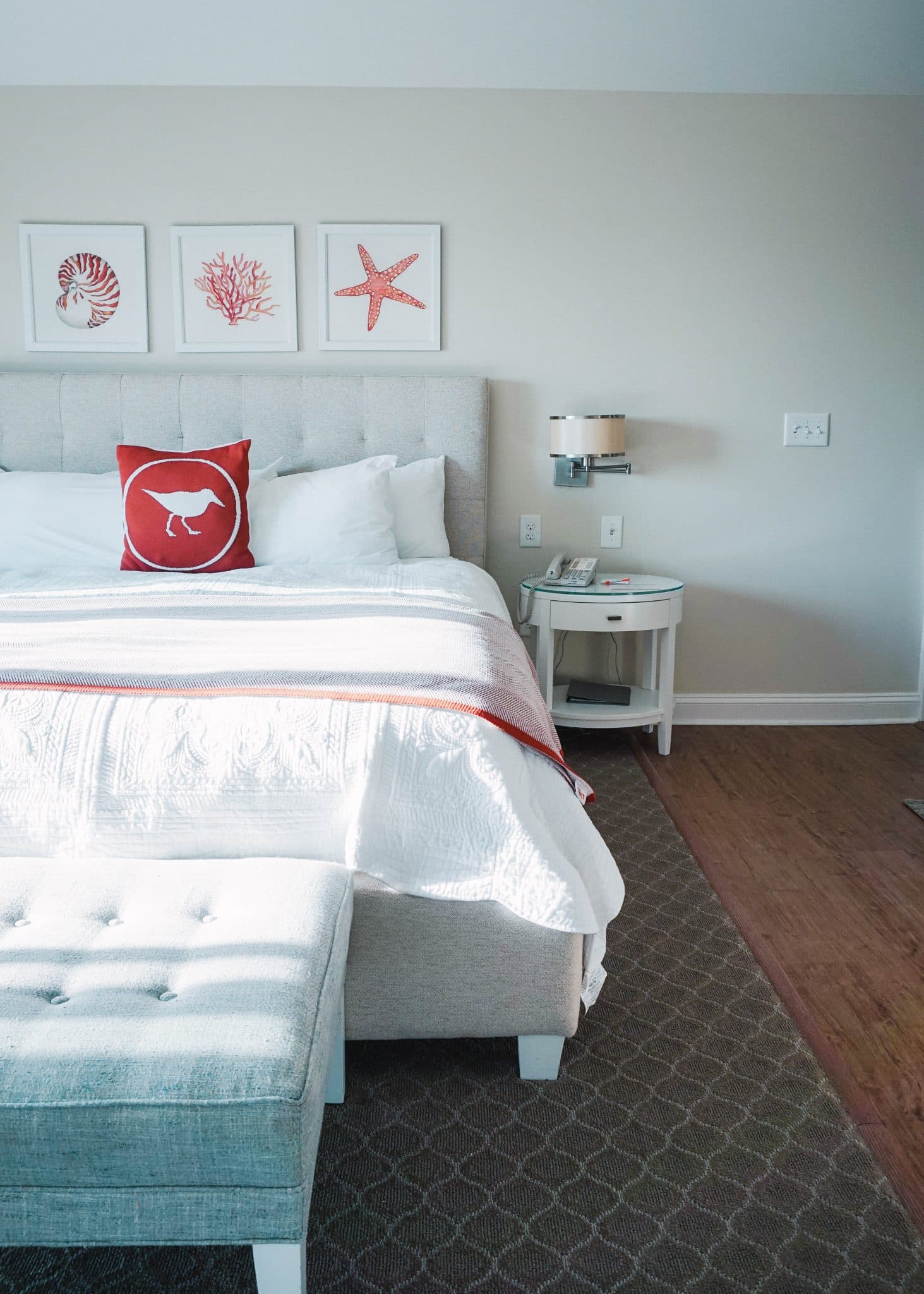 A few weeks ago, TJ and I spent a weekend at Sanderling Resort in Duck, NC and it was our second time staying there. Our first stay was last summer but we only stayed one night so we knew we would have to plan a second trip sometime this year to fully experience it! Today's post is all about the resort and I've broken the details down into the categories: accommodations, location, and food… the three priorities when it comes to resorts!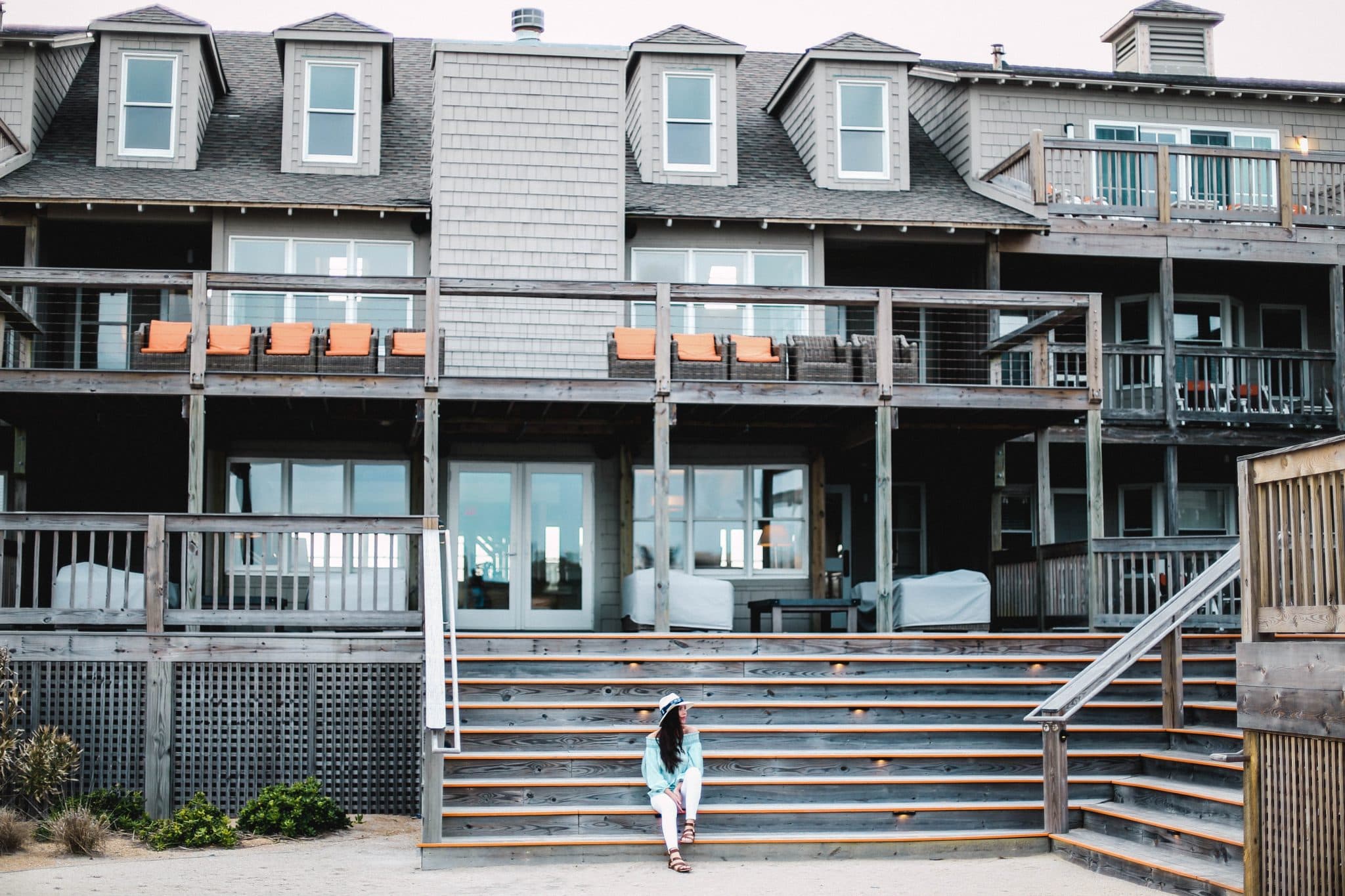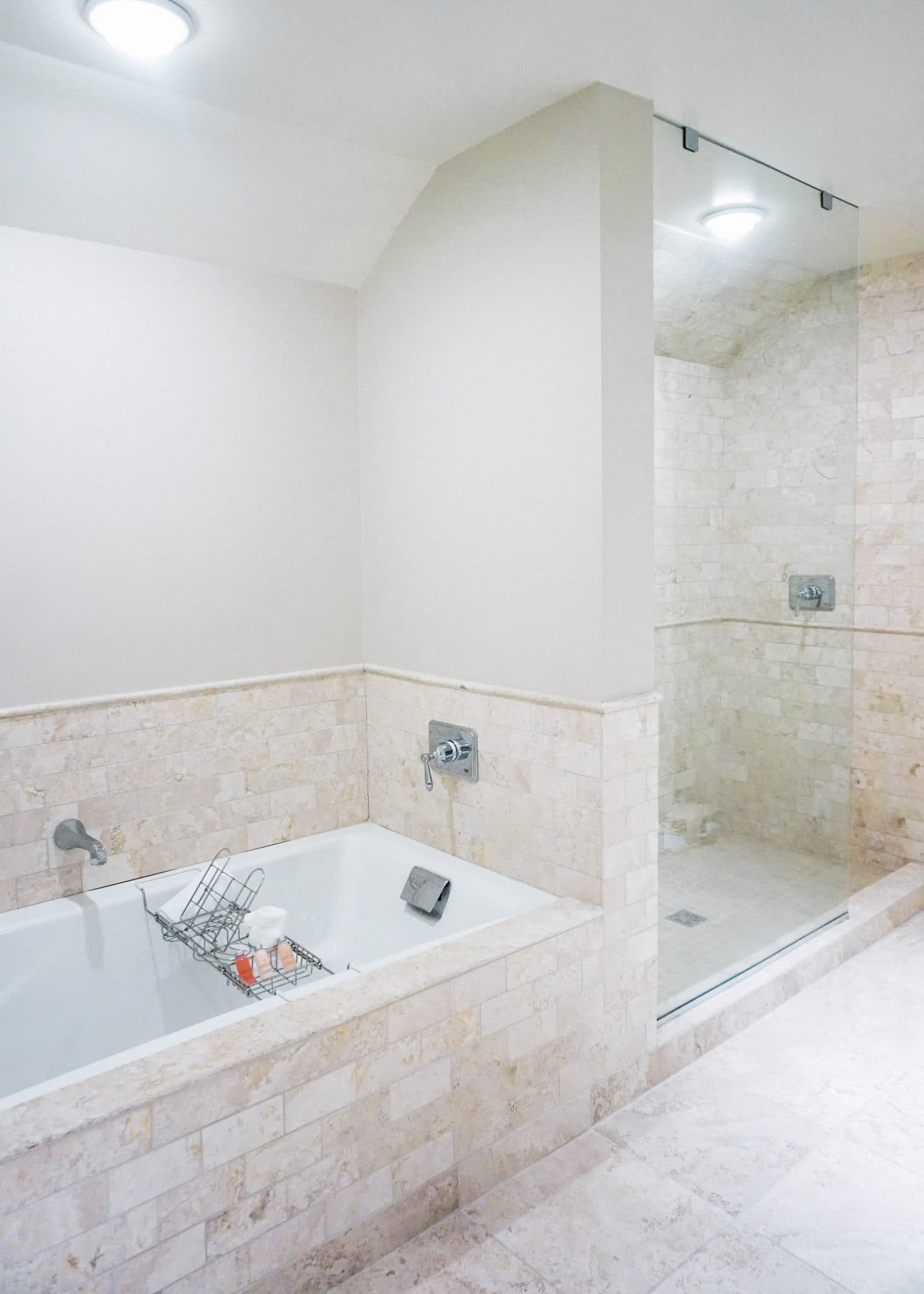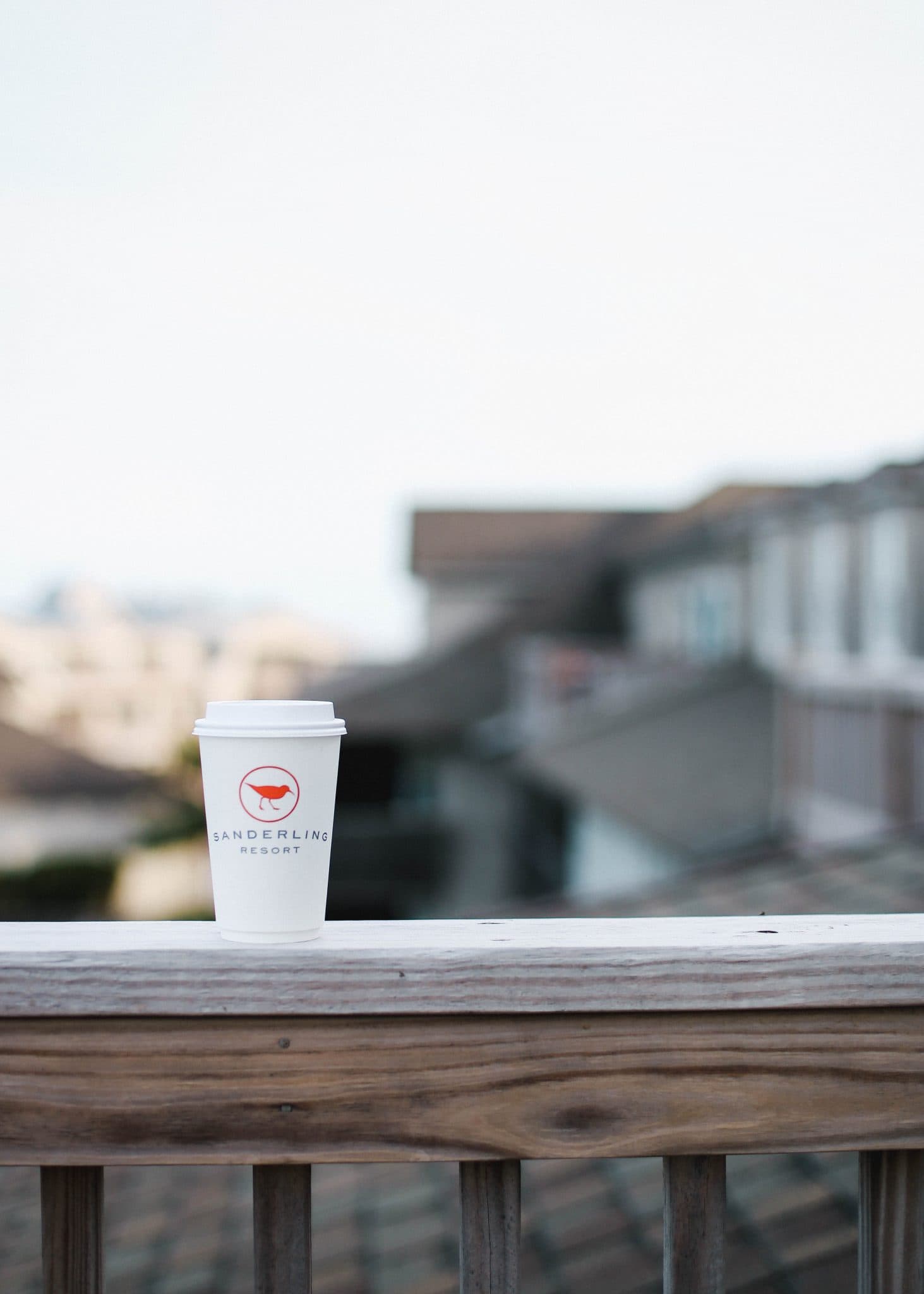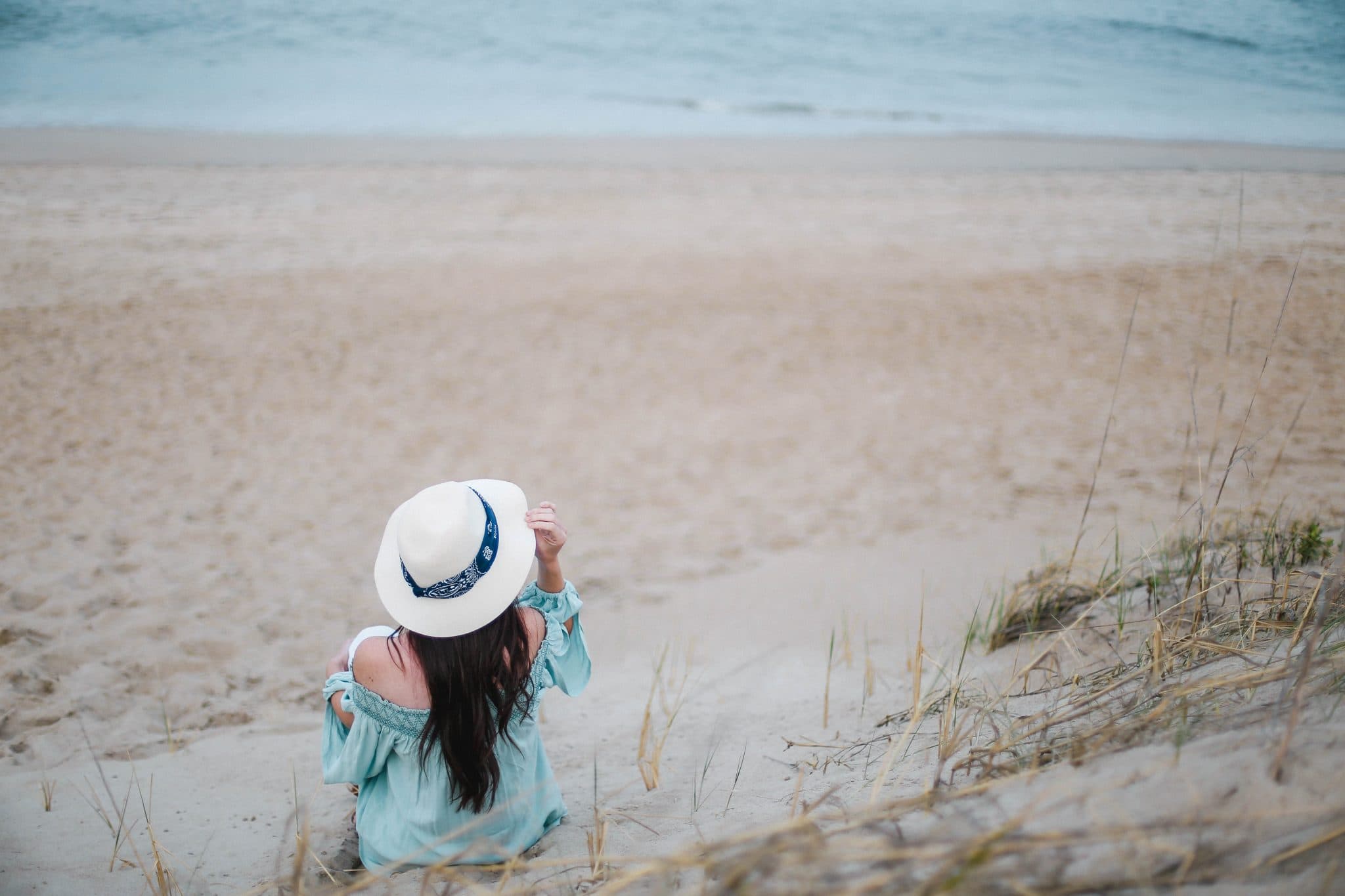 Accommodations
When we first arrived to The Sanderling, we opened up our door to find a private flight of stairs leading up to a huge, beautiful, coastal chic room complete with a spacious living area, a nice balcony overlooking the sound, and the most perfect bathroom I'd ever seen. This resort recently had some big renovations done which resulted in oceanfront luxury with some major coastal cozy vibes. I slept like a baby each night. Our room also had a s'more kit ready to be taken down to their big fire pit right near their pool area but I'll get into the amenities in a little bit. I love how this resort is right on the ocean but still had that luxurious feel to it.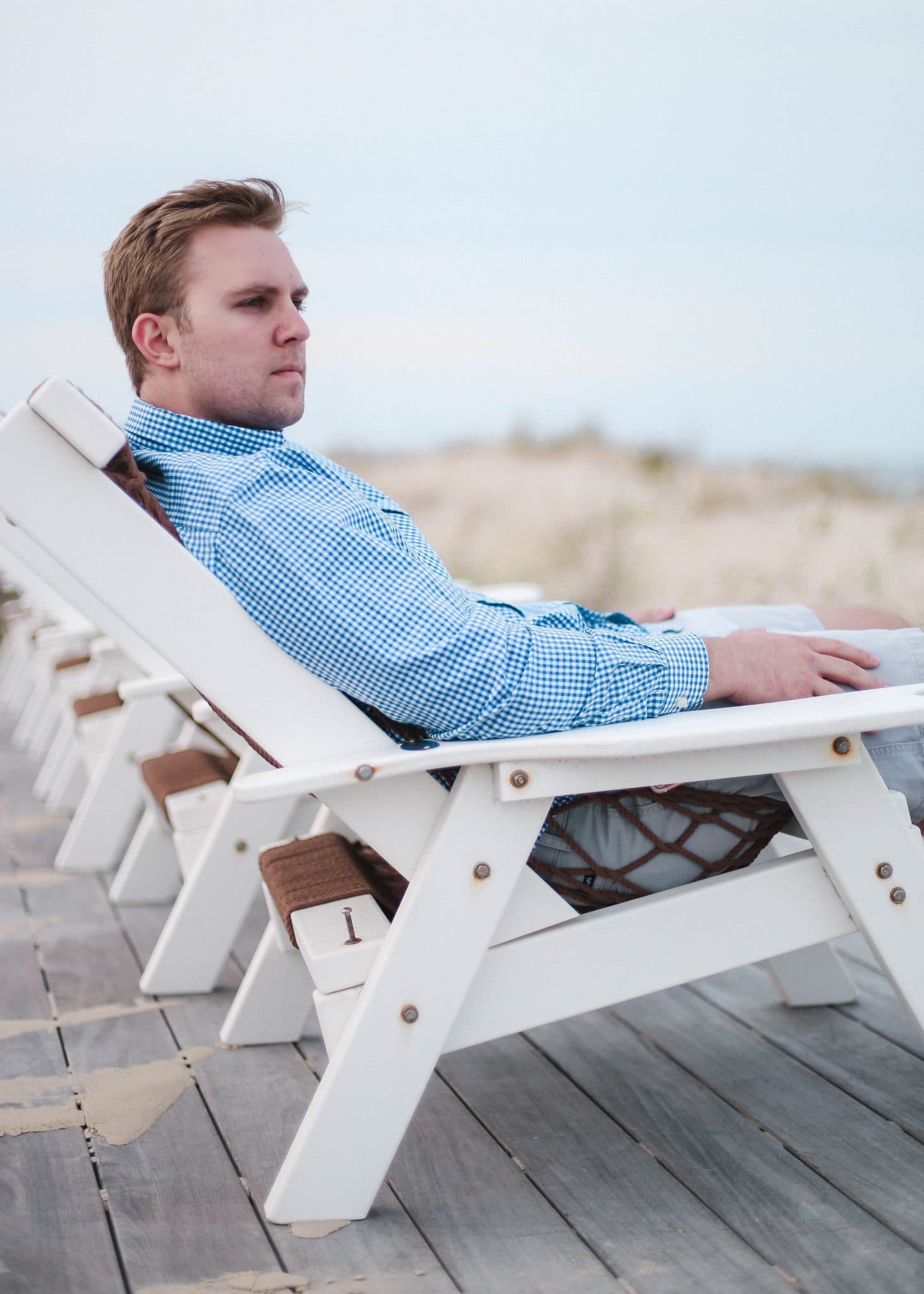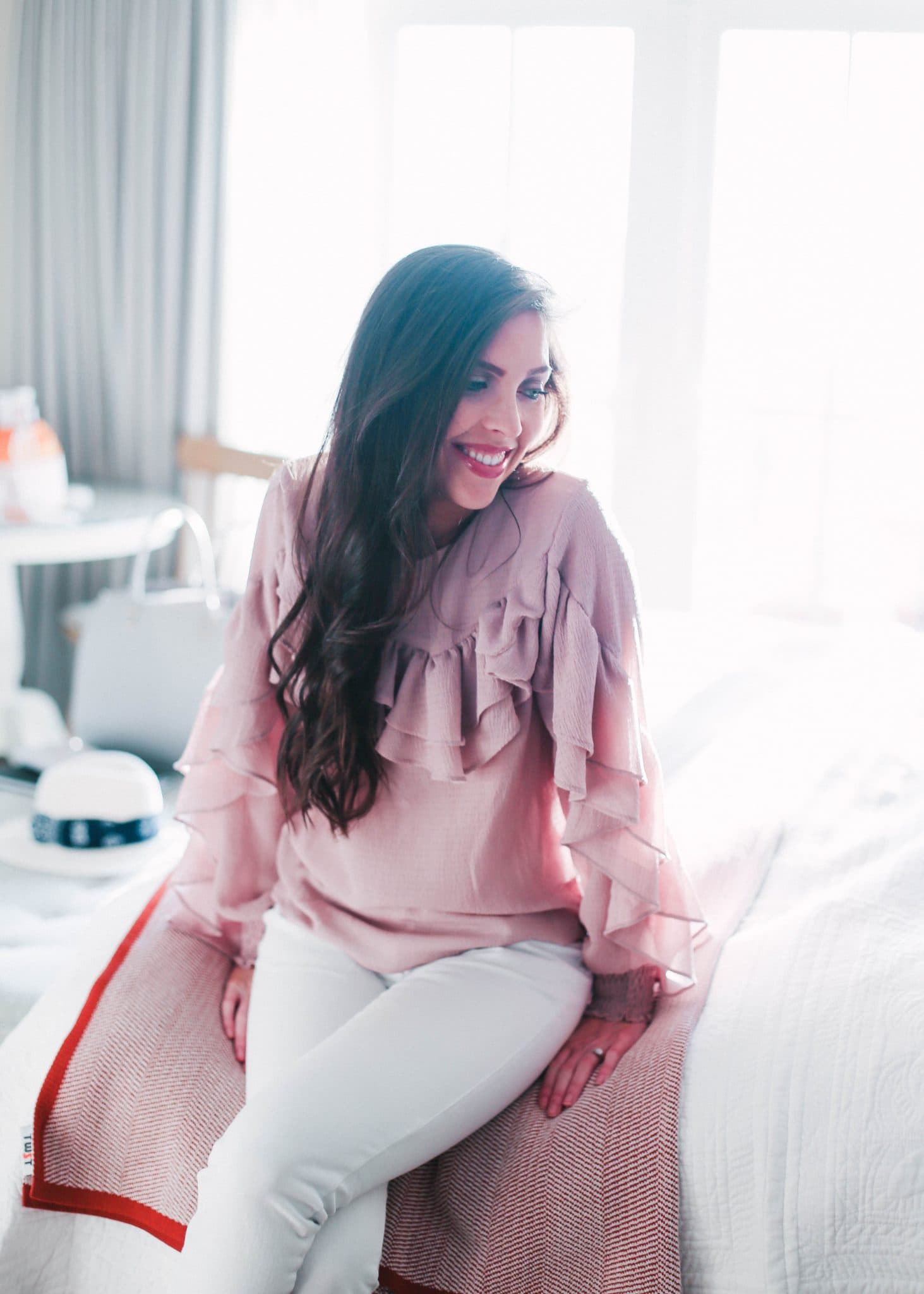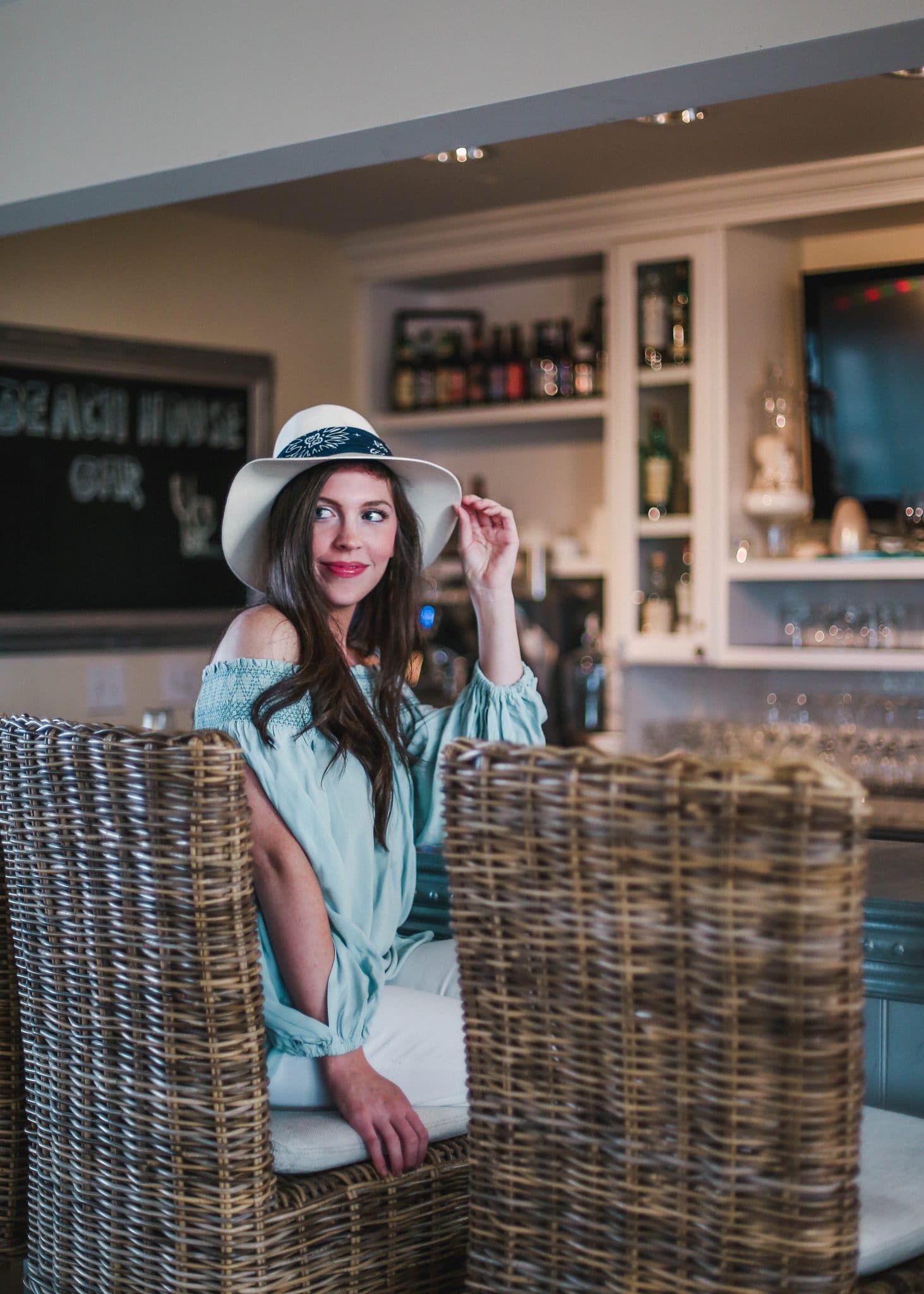 Location & Amenities
If you're visiting Sanderling Resort in the late spring/summer, you'll find a ton of amenities to enjoy including three separate pool areas, the beach (obviously), the Sanderling Spa, and much more. If you're looking for some more adventurous activities, you can take surf lessons, go kayaking, kiteboarding, jet-skiing, paddle boarding, etc. With the location being oceanfront, there are plenty of water sports for every one in the family. You can even ride their bikes around town! Last year, TJ and I rented stand-up paddle boards from the resort and took them out on the sound for a relaxing afternoon. If you want to fully experience all that The Sanderling has to offer, I'd suggest visiting in May-September though. I also LOVE their fire pit. TJ and I had late dinner reservations each night so we always ate our dessert first by stopping by the fire pit for s'mores before heading out to dinner.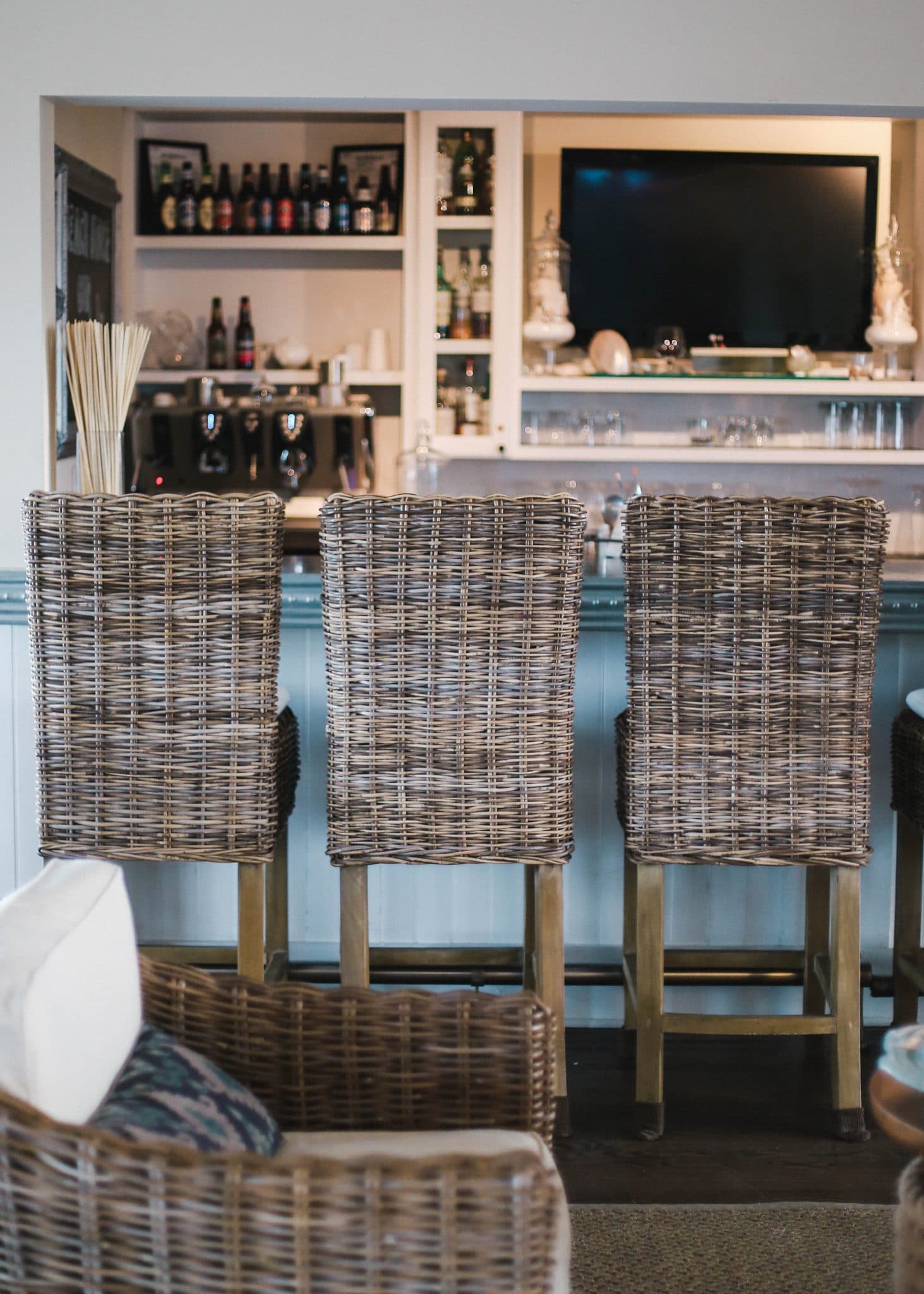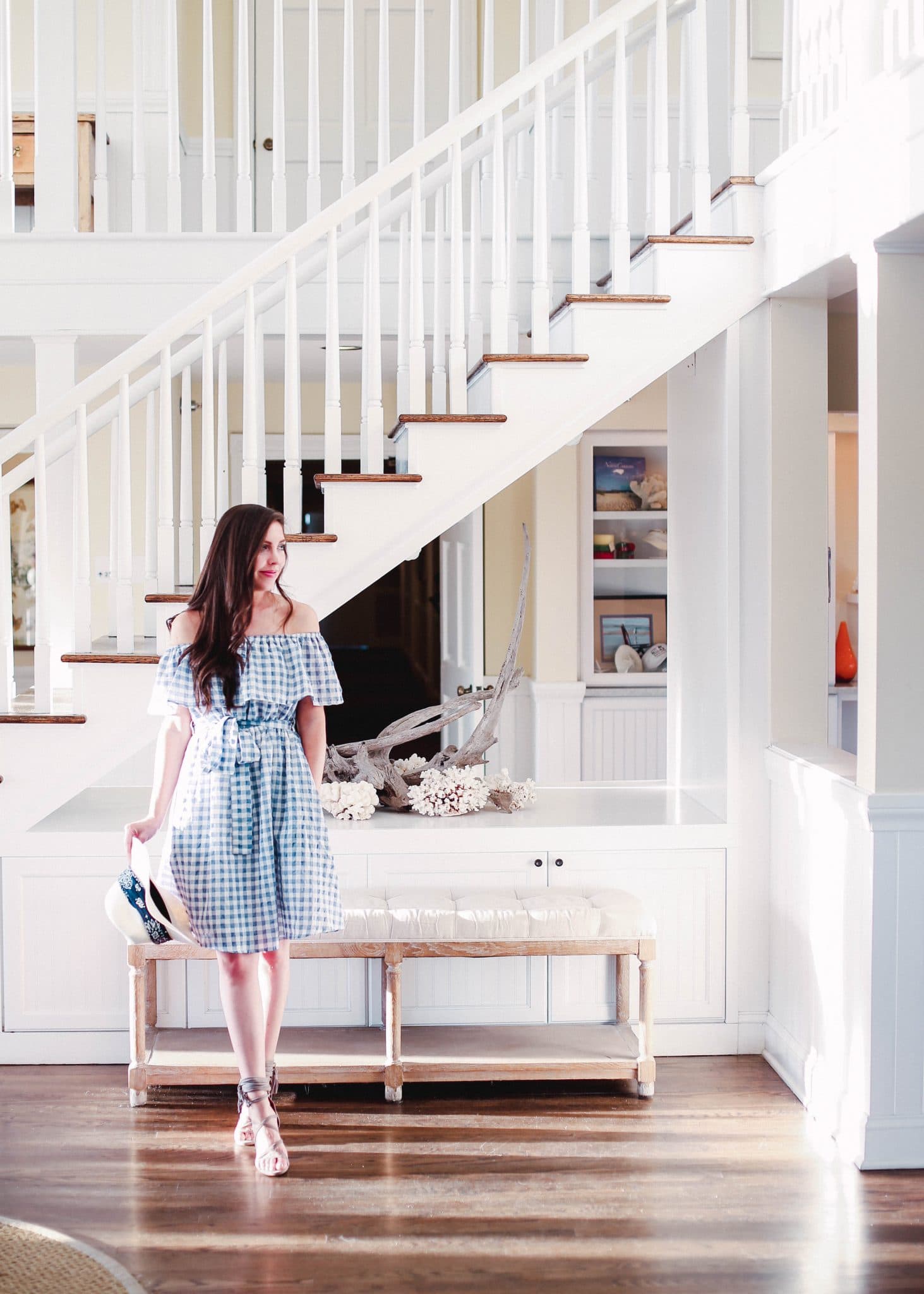 Food
While at the Sanderling, good food is only a short walk away. For breakfast, you'll want to make sure to stop by their Lifesaving Station (they are also open for lunch and dinner) which is known for having the "best breakfast on The Outer Banks". Their seasonal menu is SO good and made with the freshest ingredients. For lunch, you can stop by their Sandbar, which is on their outdoor deck near the pool area. At the Sandbar, you can order more casual foods such as sandwiches, wraps, smoothies, pizza, burgers, etc. I remember ordering some seriously delicious food last summer here and taking it out to the beach… my ideal situation in life.
For dinner you'll want to make sure to book a reservation across the street at the resort's restaurant, Kimball's Kitchen, which overlooks the water and has the most GORGEOUS views of the sunset. You'll want to dress up a little bit for this one though (resort chic attire). I ordered their shrimp and grits and it was delicious. TJ and I are also self proclaimed bread/roll basket connoisseurs and their bread was on point.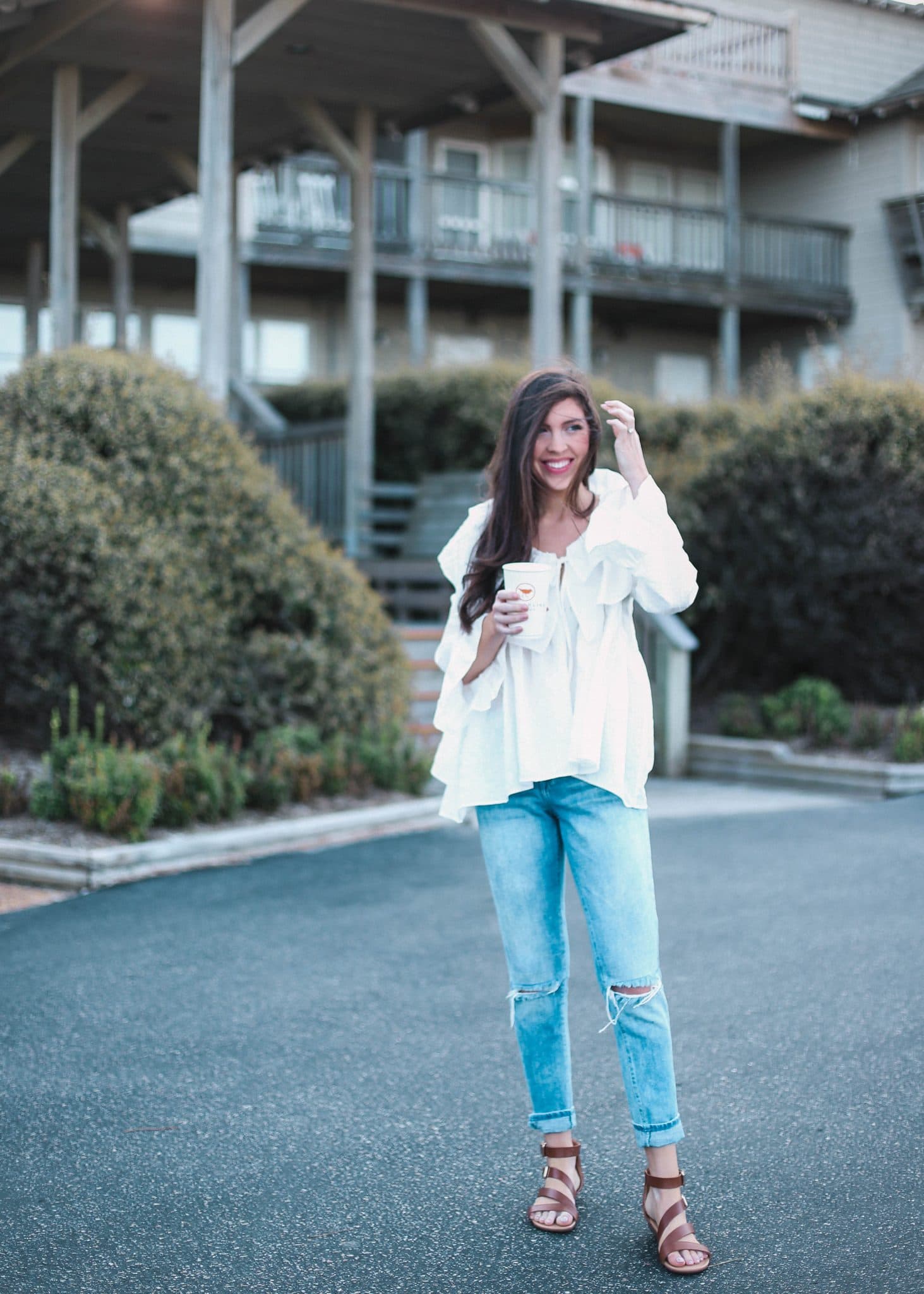 Thanks for stopping by today! If you ever find yourself planning a trip to the Outer Banks area, I'd definitely try and at least stay a couple nights at Sanderling Resort. It's such a unique place to stay and we enjoyed every minute of it.
XO, Shelby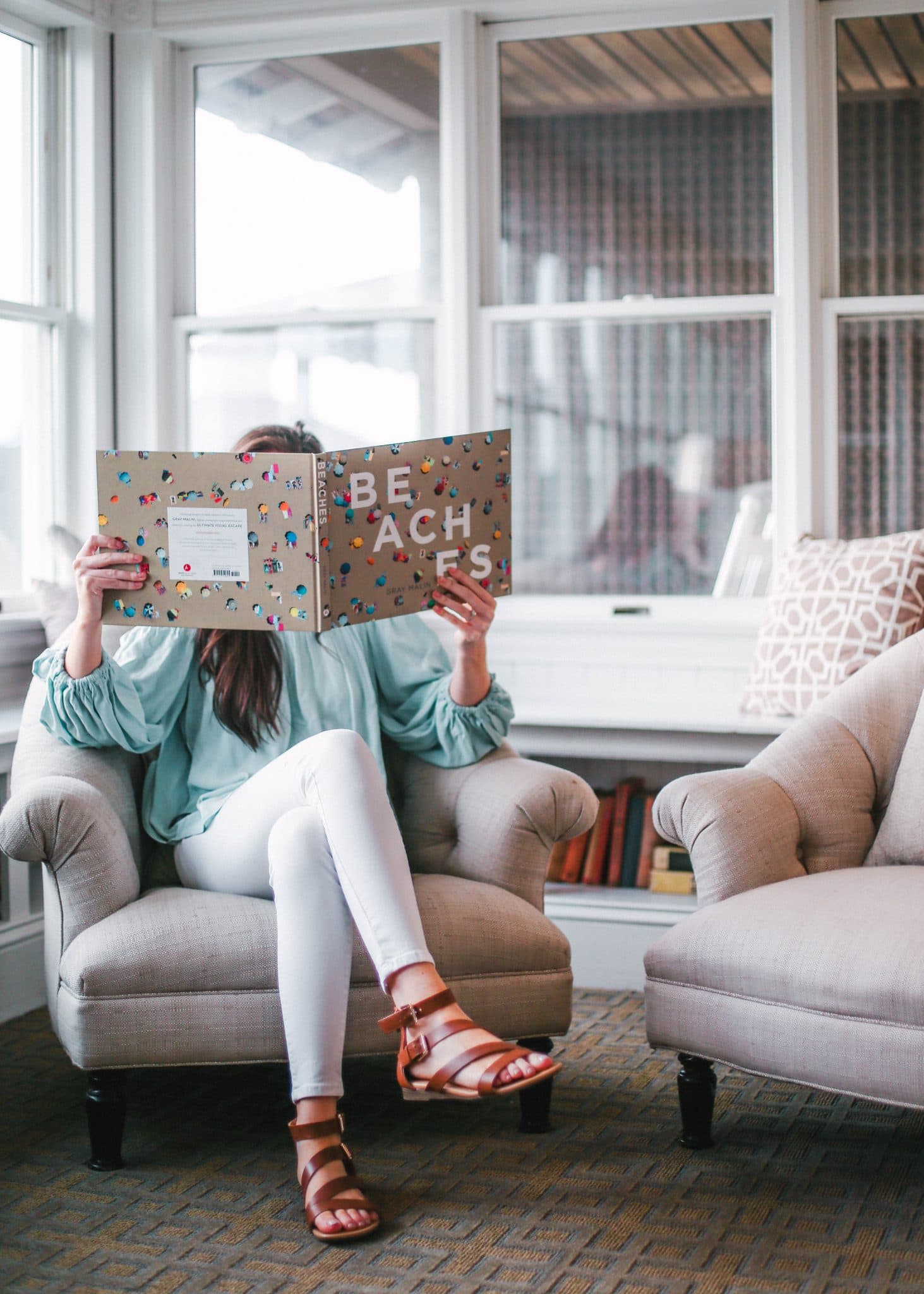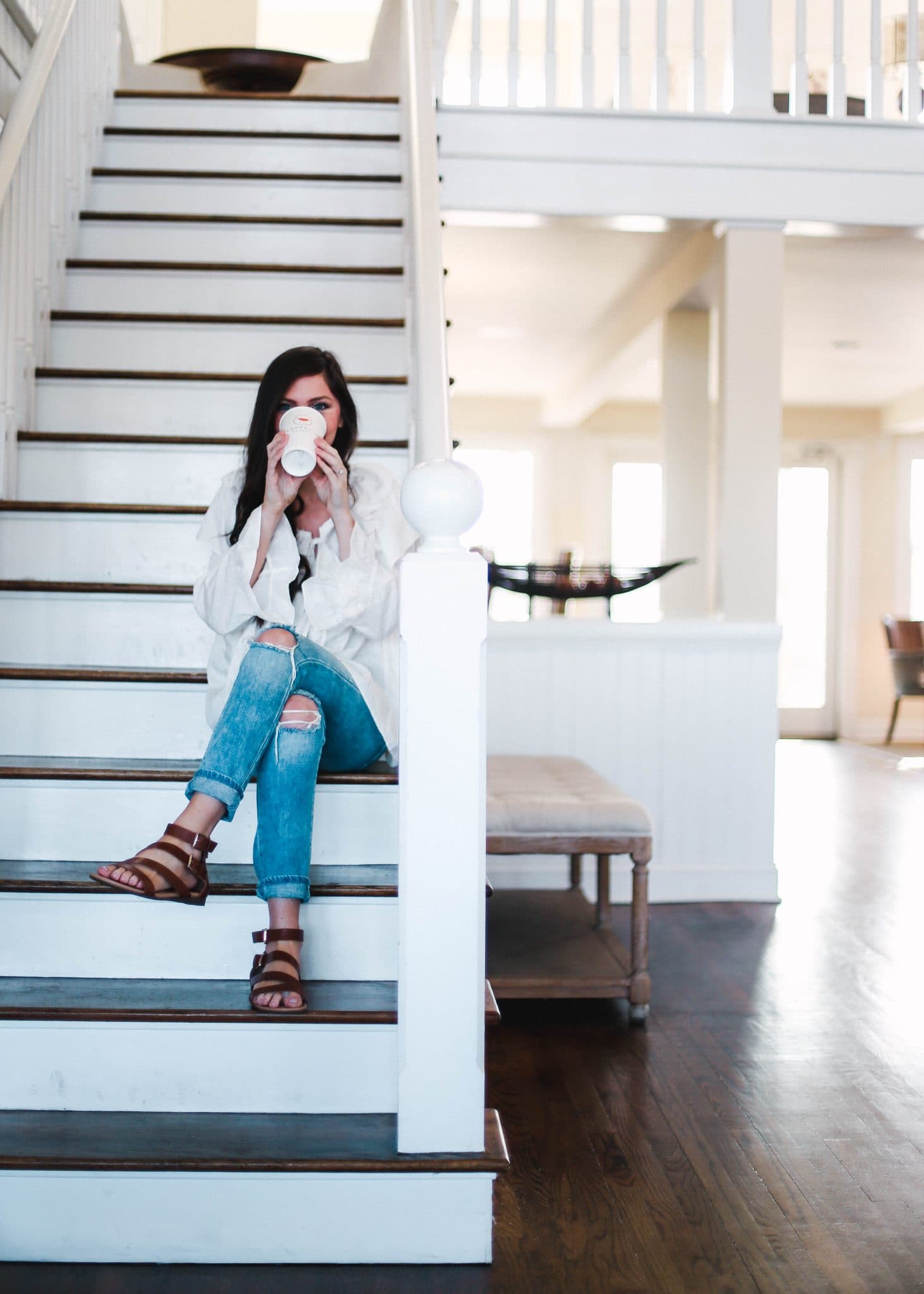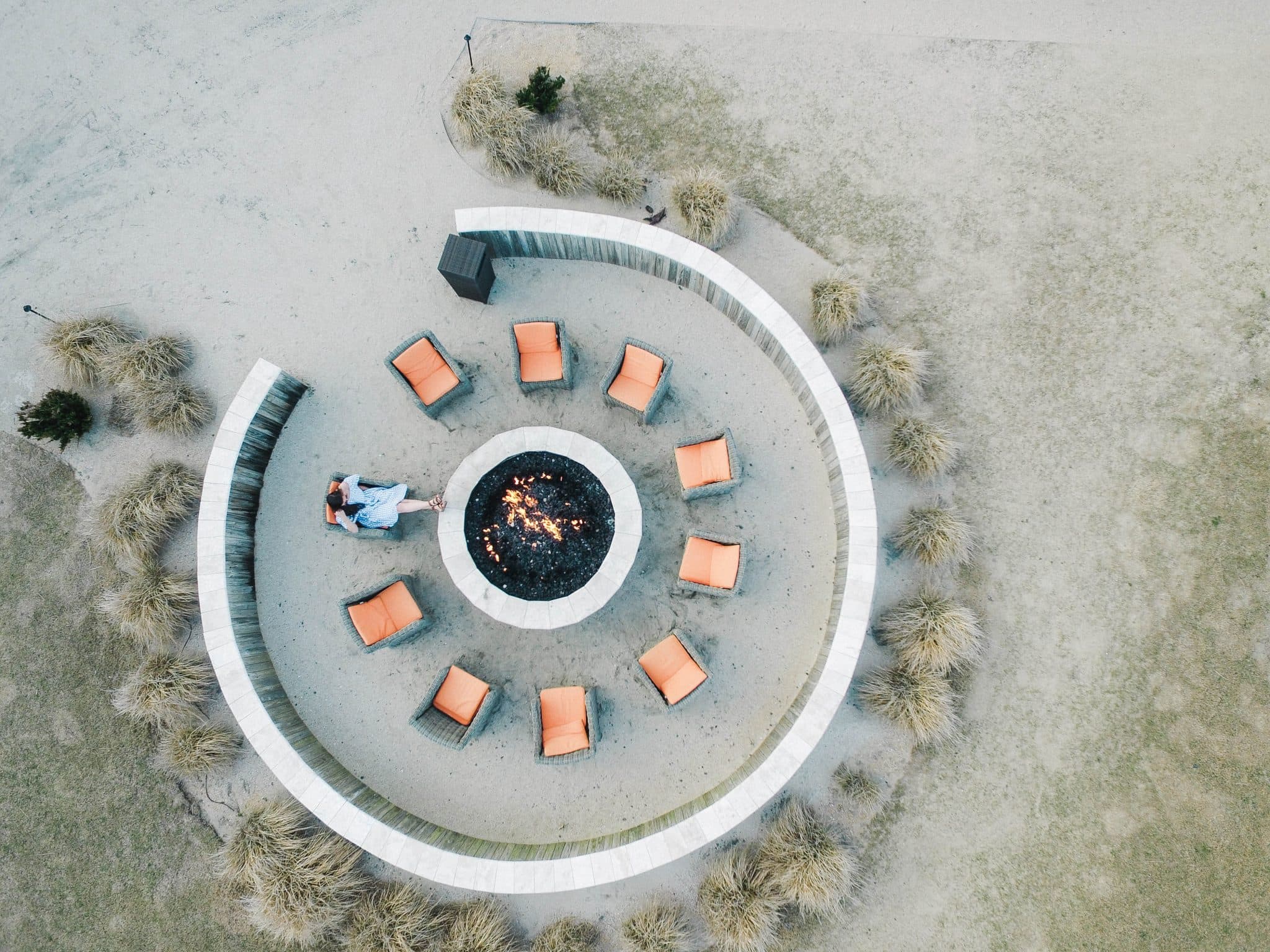 You can see more of our stay in our video. See more videos by subscribing to my channel!
<div style="position:relative;height:0;padding-bottom:56.25%"><iframe src="https://www.youtube.com/embed/lScIA8OvWYM?ecver=2″ width="640″ height="360″ frameborder="0″ style="position:absolute;width:100%;height:100%;left:0″ allowfullscreen></iframe></div>
This post was written in partnership with Sanderling Resort. As always, all opinions are 100% mine.