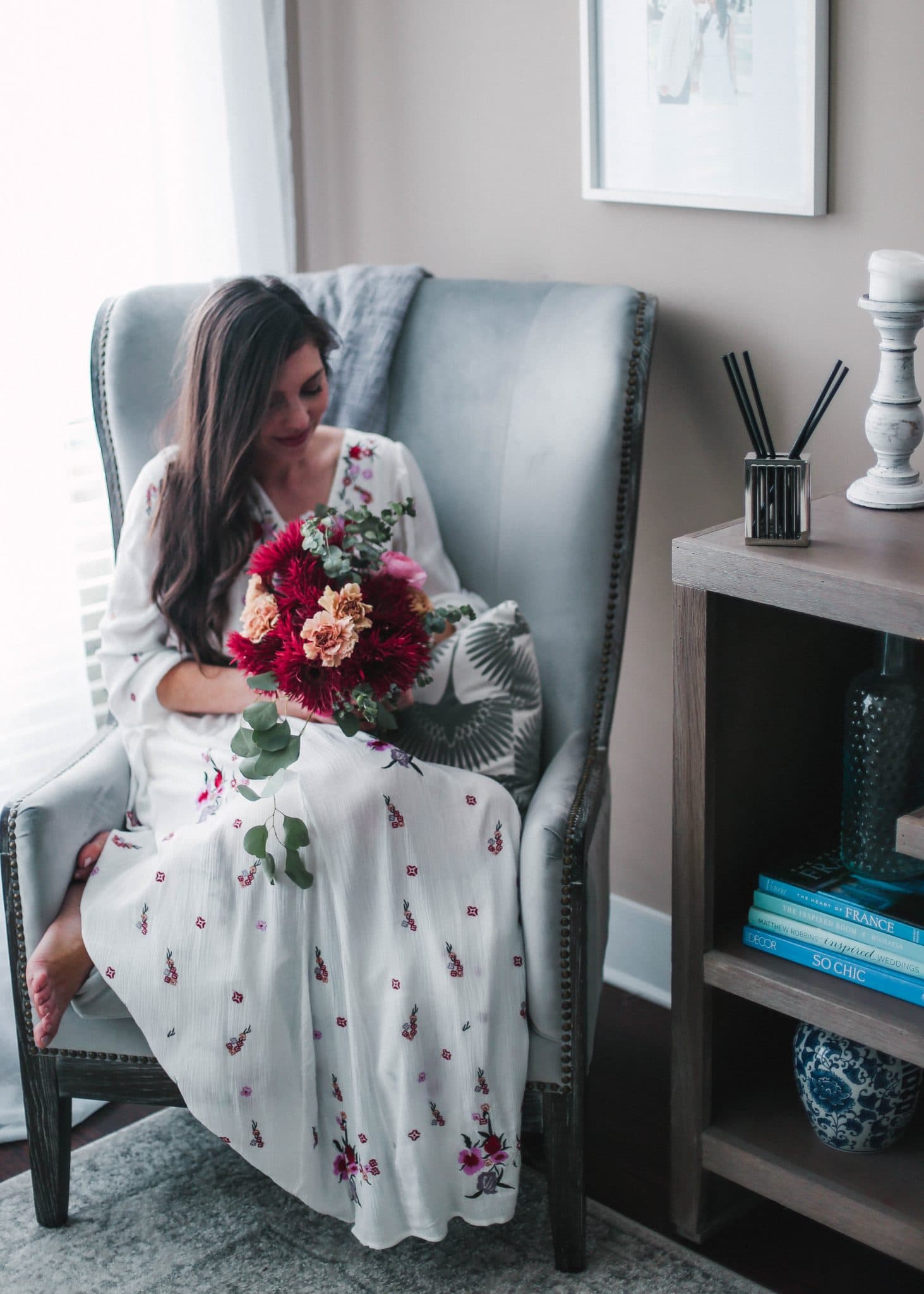 Spring is going by way, way, too quickly and I am almost embarrassed to admit it but I still have a lot of my winter home décor out. Don't worry, all of the Christmas decorations are put away, but we still have chunky knit pillows and blankets out, snowy photos of cows and trees, and even some winter candles. Something I have been wanting to do for a while is making a few changes to our living room area such as switching out the plaid and cable knit pillows for more spring-like fabrics and textures, replacing some of my gallery wall art for more florals and ocean scenes, and fill up the space with spring aromas! This spring home refresh post will be in a two part series but, today, I couldn't wait to share with you one of my new favorite home fragrance products that doesn't even require a flame. There have been so many times when I leave home and worry about whether or not I actually blew out the candles and turn around to make sure I didn't start a fire so this new product speaks to me.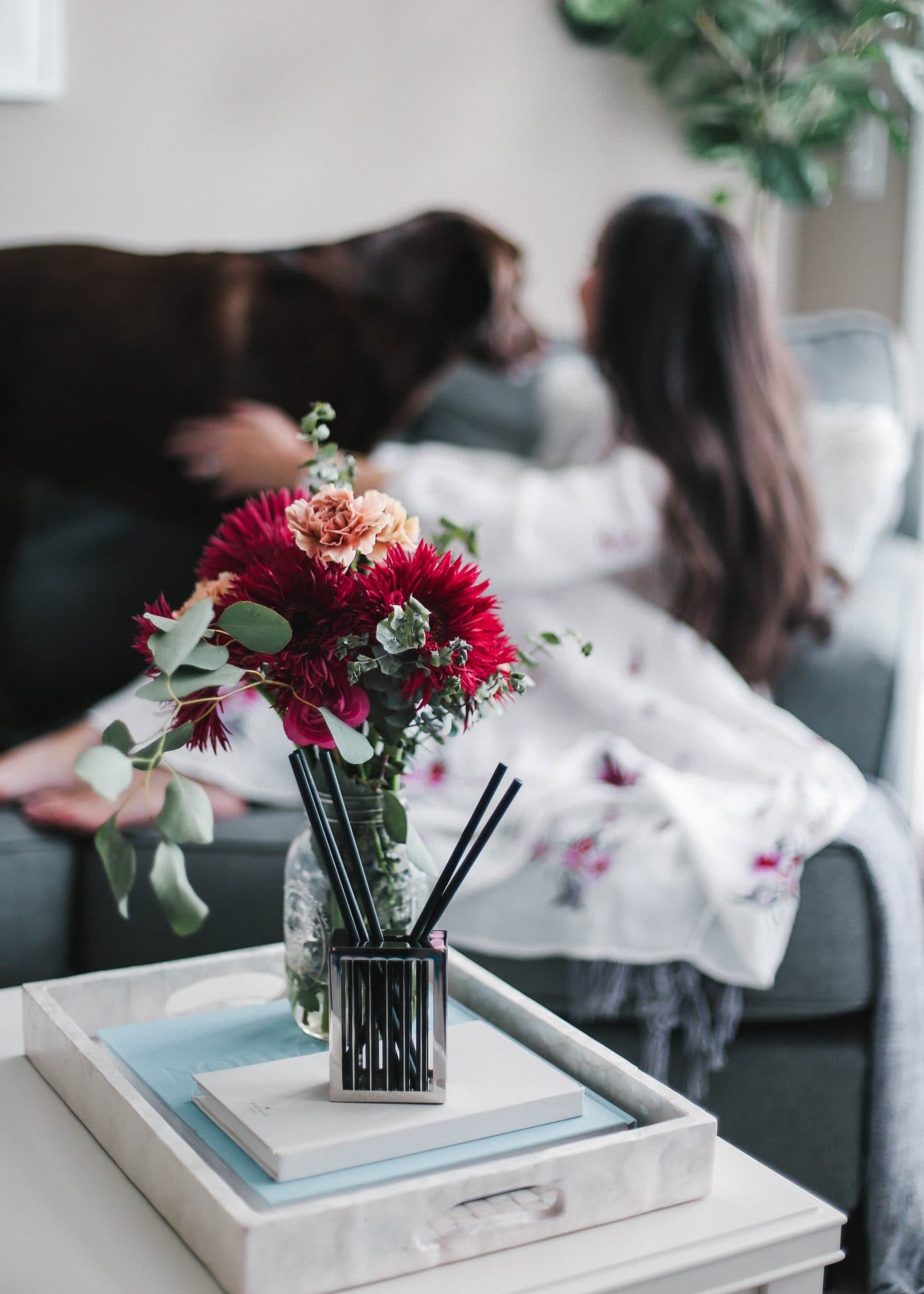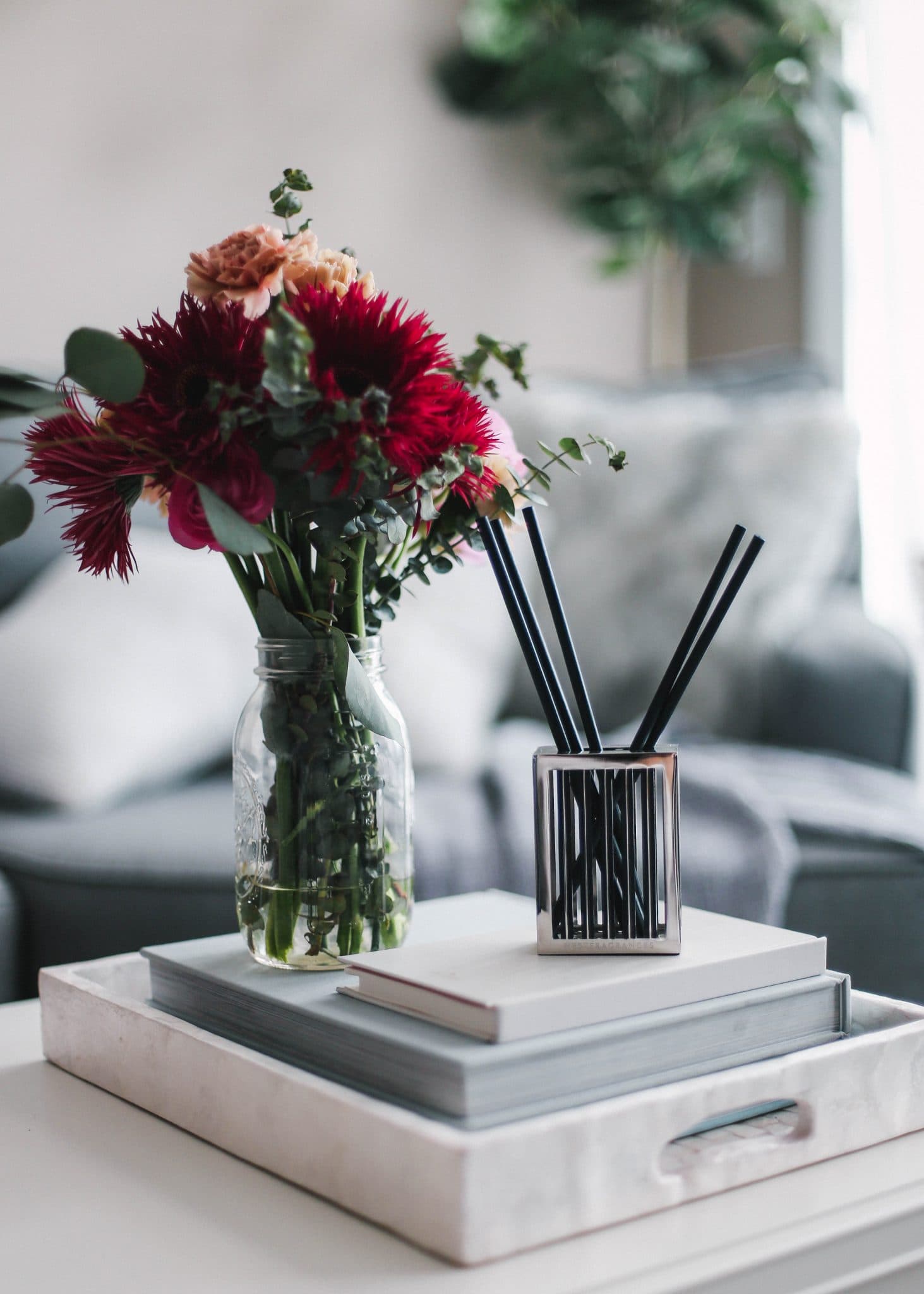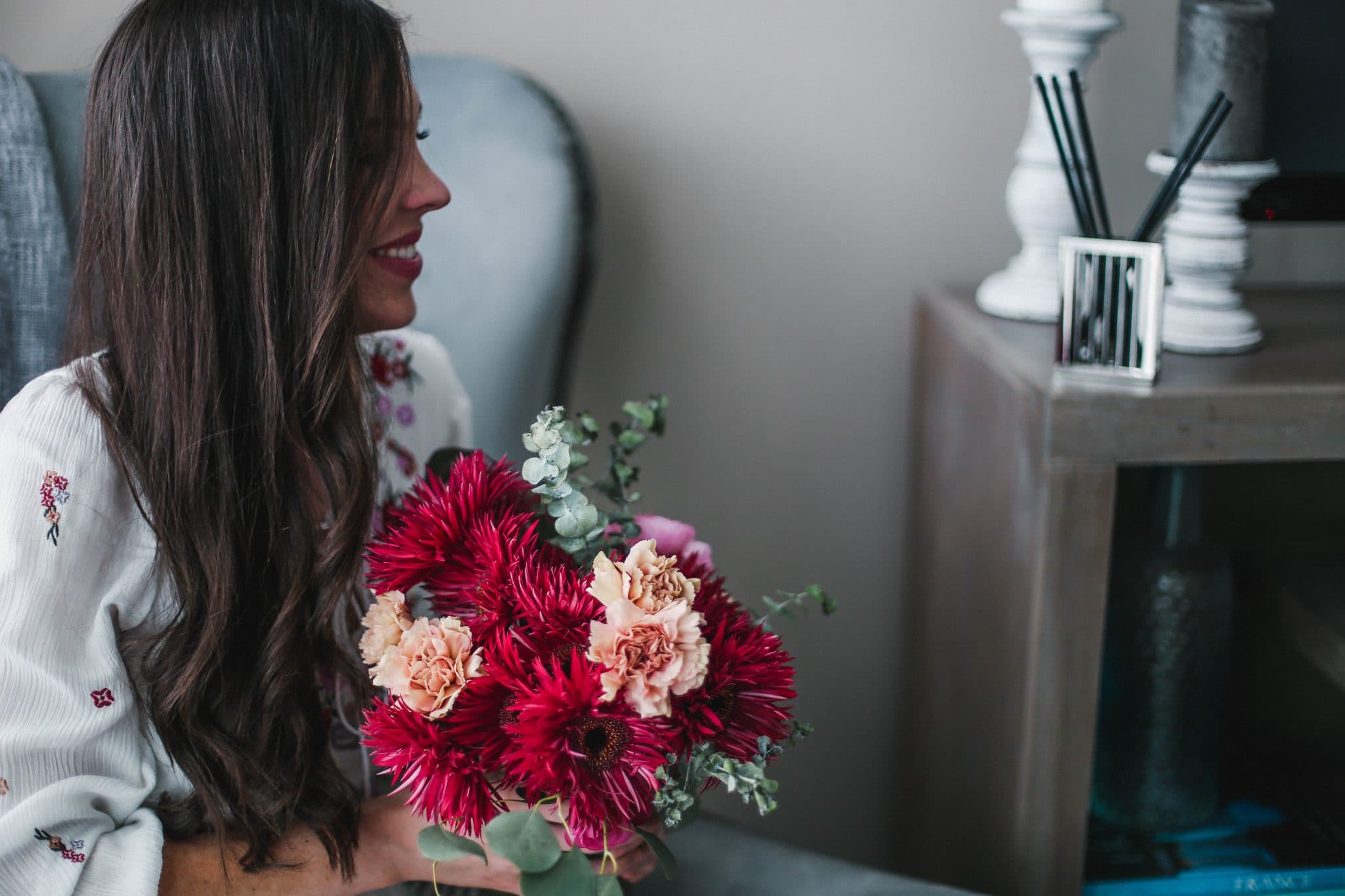 The new Liquidless DiffuserTM by NEST Fragrances is any home lover's new best friend. This is NEST's latest innovative home fragrance product that includes an open-air decorative metal base and ScentSticks that come in the options of Bamboo, Grapefruit, and Moroccan Amber. I went with the Bamboo scent and the ScentSticks release fragrance for up to 30 days. I LOVE how you can also customize the strength of the scent and use less ScentSticks for smaller rooms and more for larger spaces. The best part about it is that it doesn't require ANY liquid or oil… pretty cool and perfect for homes with kids or large dogs (me) that like to knock things off of tables! The Liquidless DiffuserTM is available now on nestfragrances.com in early May at all of your favorite luxury department stores including my personal favorite, Nordstrom.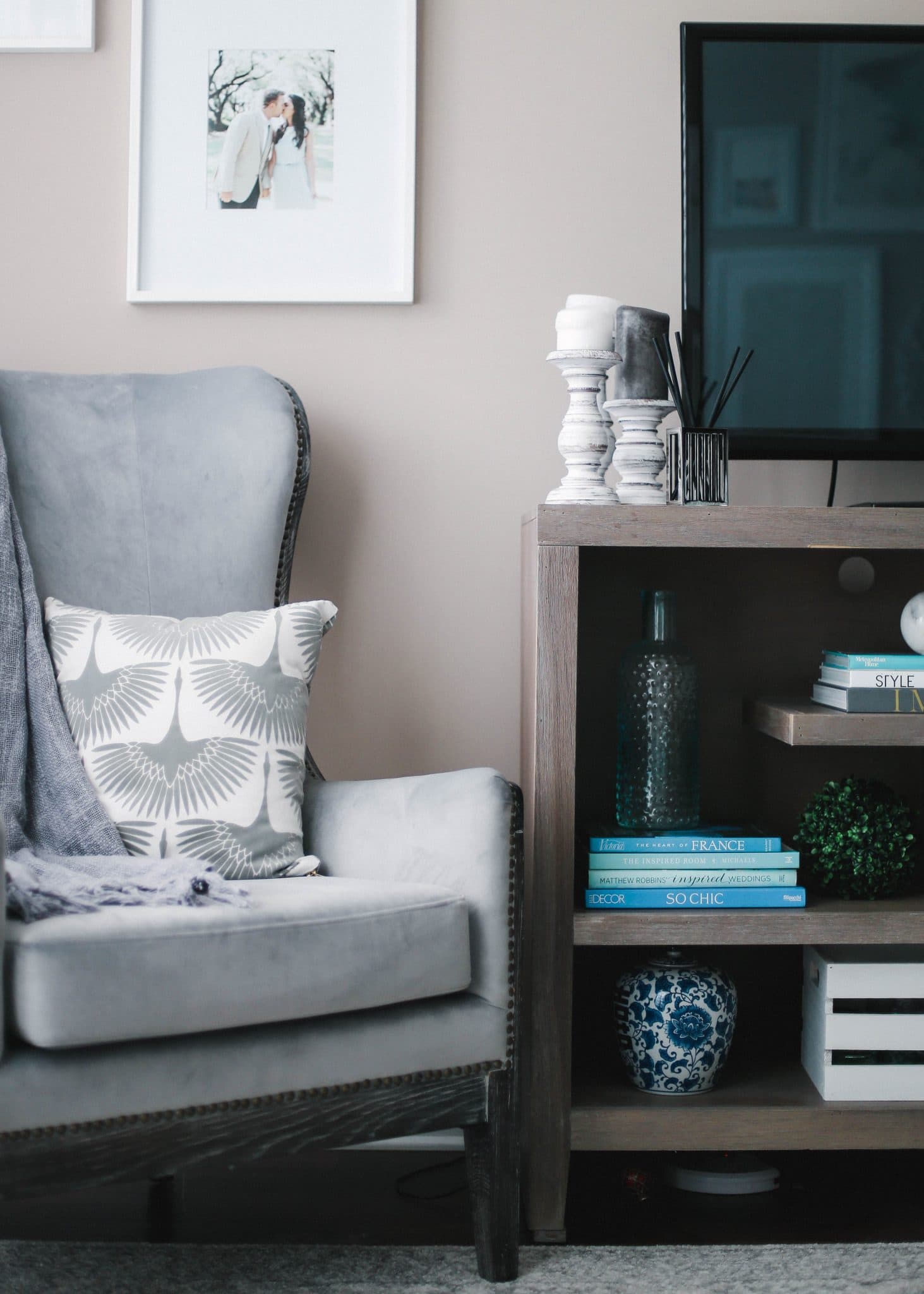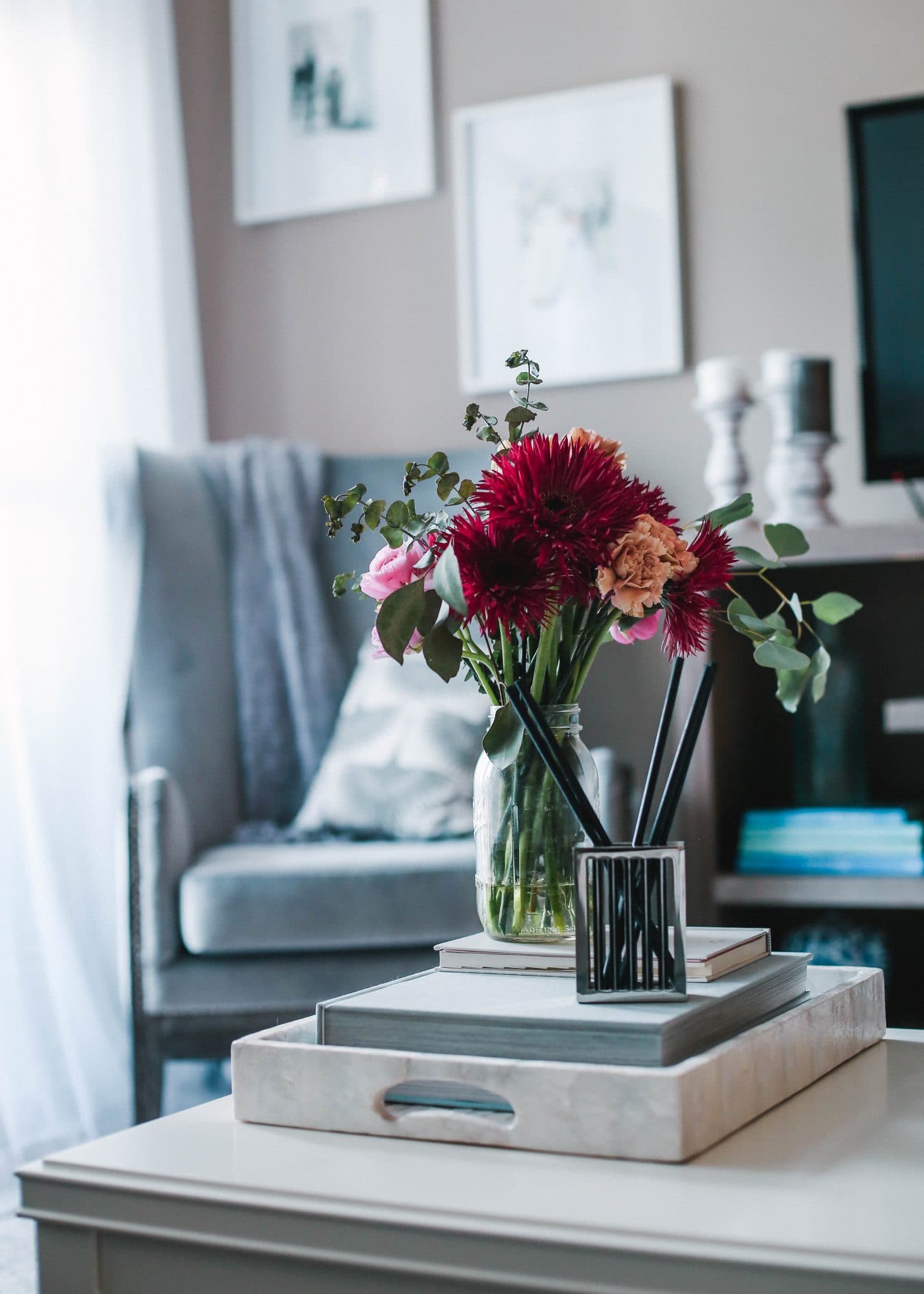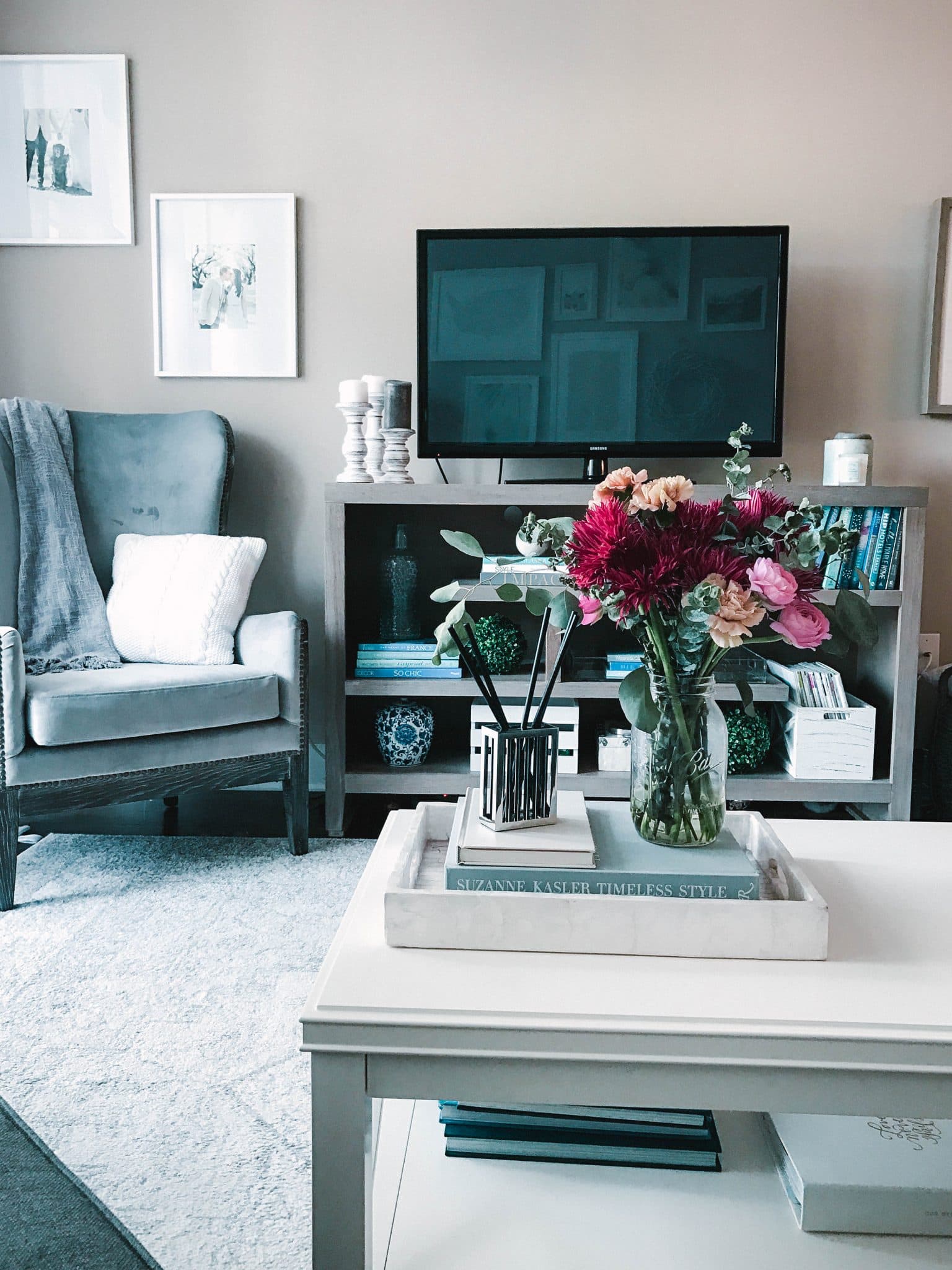 Over the next couple of months, I'll be making a few small changes to our living room to really get our room in to spring/summer mode, all while on a budget (like, a serious budget, because hello wedding). I can't wait to show you the before and after photos!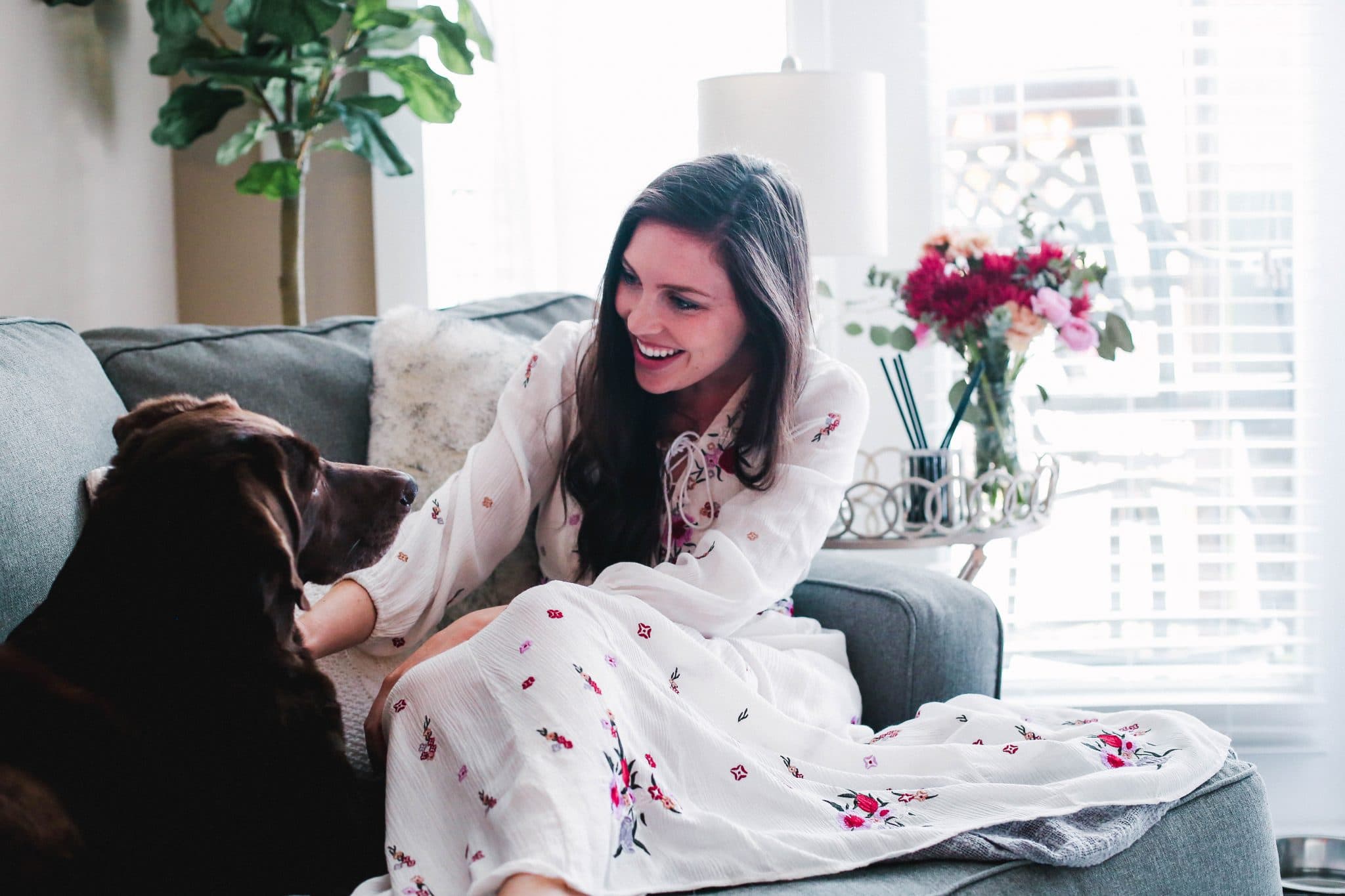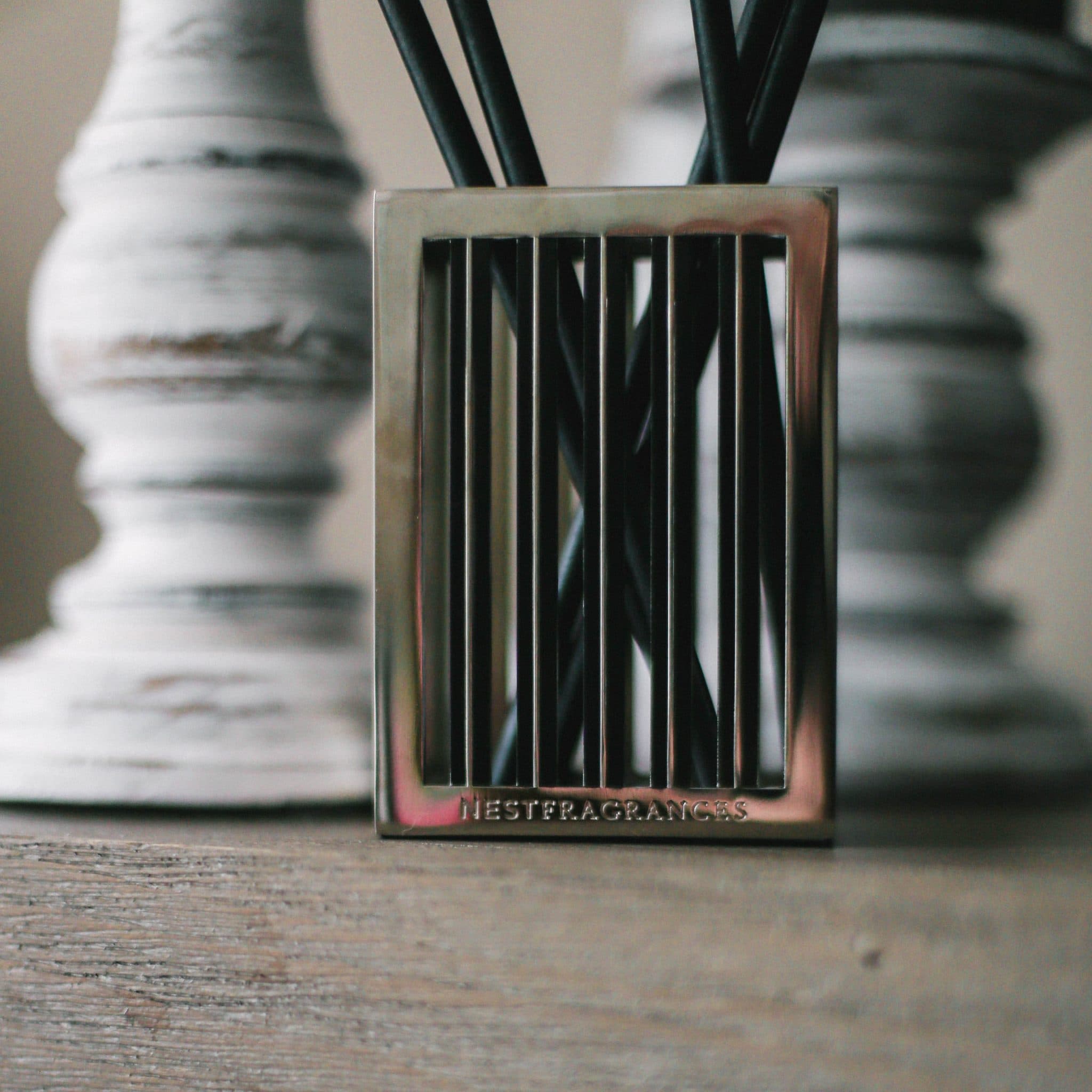 Thank you to NEST Fragrances for sponsoring this post.