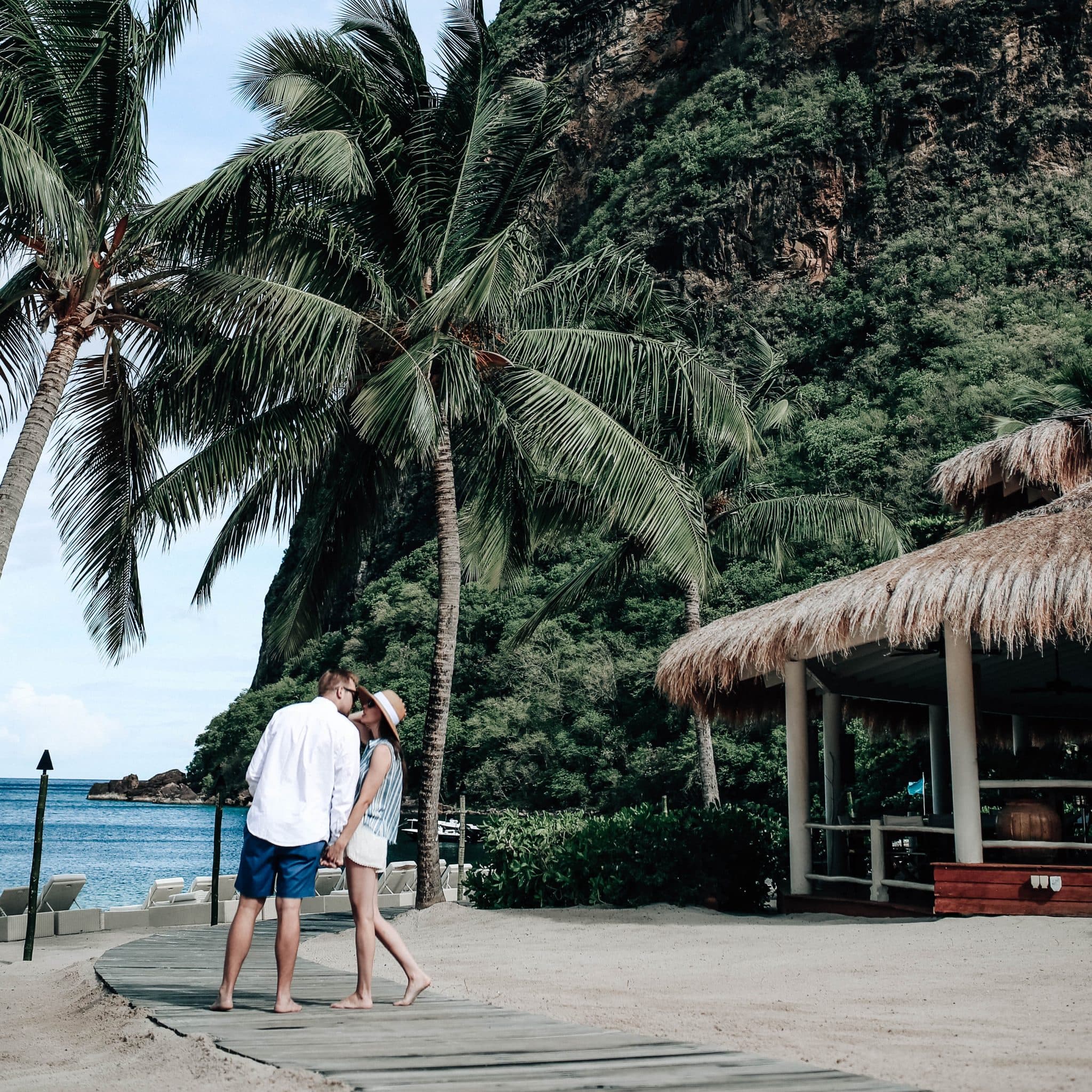 During the winter when TJ and I were discussing where to travel for our honeymoon, we honestly didn't have a tough time at all deciding where to visit. There are so many places I'd love to travel to someday, such as Italy and Greece, but we knew for this specific occasion right after a long time of planning our destination wedding, we would want to do one thing and that was to relax! St. Lucia had always been an island that I wanted to visit, mainly because of their iconic pitons right beside the water, but also because of a very beautiful resort that was always on my bucket list…. Sugar Beach, A Viceroy Resort.
I don't know if we'll ever be able to stay in a resort that tops this one. The second we arrived to our villa on the top of a mountain, we knew we were in for a treat that week. I have never felt more pampered and relaxed in my entire life. Sugar Beach Resort covers a large part of land centered directly between the two pitons, Gros Piton and Petit Piton. Sugar Beach, the beach we spent 90% of our time at, is also directly between the pitons and the views were unreal. I felt like I was on the series Lost or on the movie Jurassic Park, only we had butlers, drinks delivered to us no matter where we were, delicious food, the most stunning villa, and insane views everywhere we turned.
The resort offers smaller beach-front rooms and offers large suites/villas/houses as you go up on the mountain. We were fortunate to be upgraded to one of the private villas nestled up in what felt like a rainforest. Behind a variety of lush, tropical flowers, was our beautiful home for the week. I couldn't envision a more perfect getaway if I tried. One of my favorite things about this resort was the privacy. You could barely see any other guests' villas from our own except for a few roofs as we looked down the hill. If we weren't asleep at night, we were either at the beach or outside by our private pool, even on the rainiest day. Another favorite part of this resort was the food and the room service. I get sad just thinking about their scallop and asparagus risotto and how I probably won't be able to have that for a long, long time. There were only a few restaurants scattered throughout the resort (it wasn't hard to make friends here with the other guests since we saw them almost every day) and each one was phenomenal.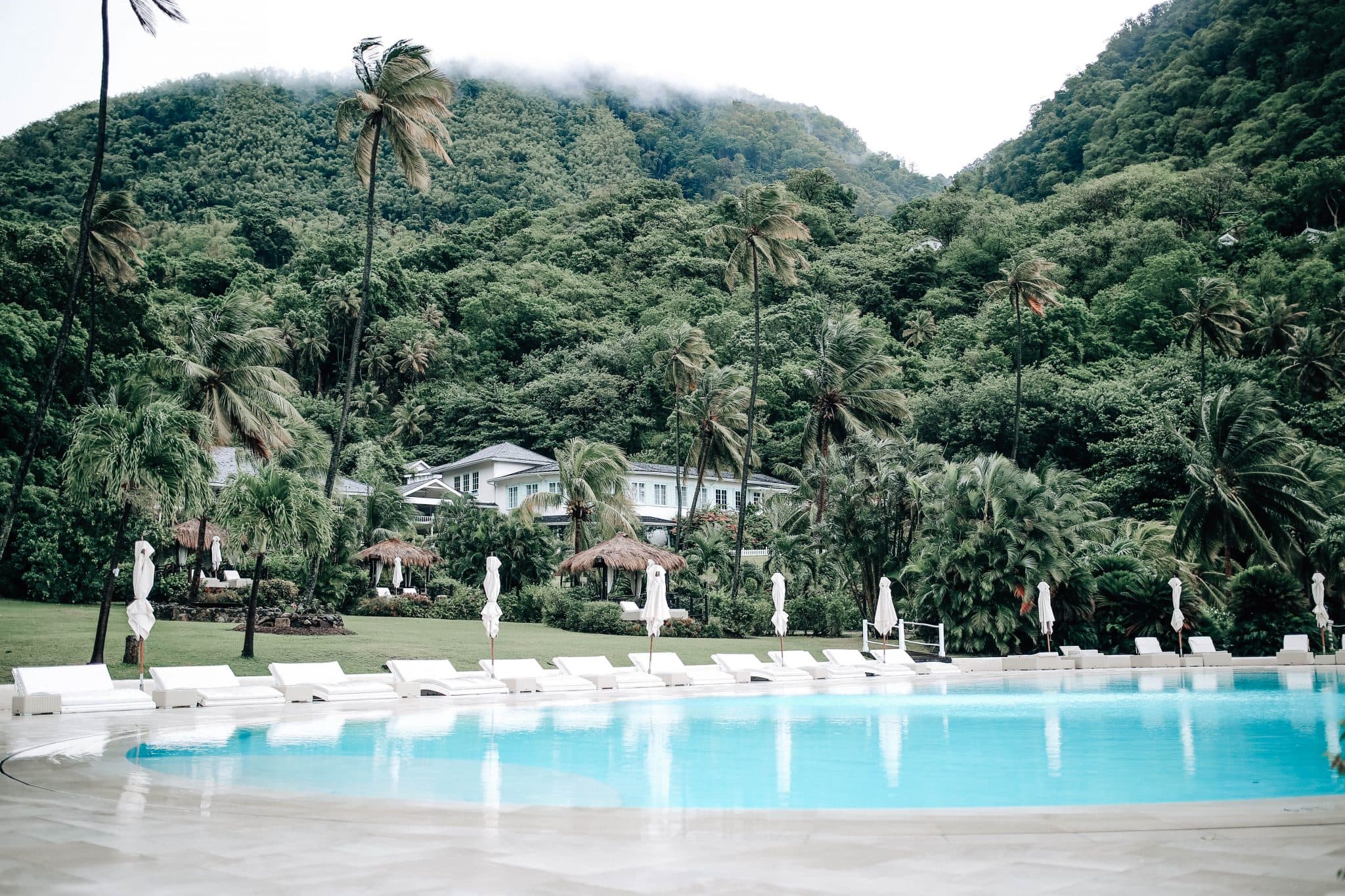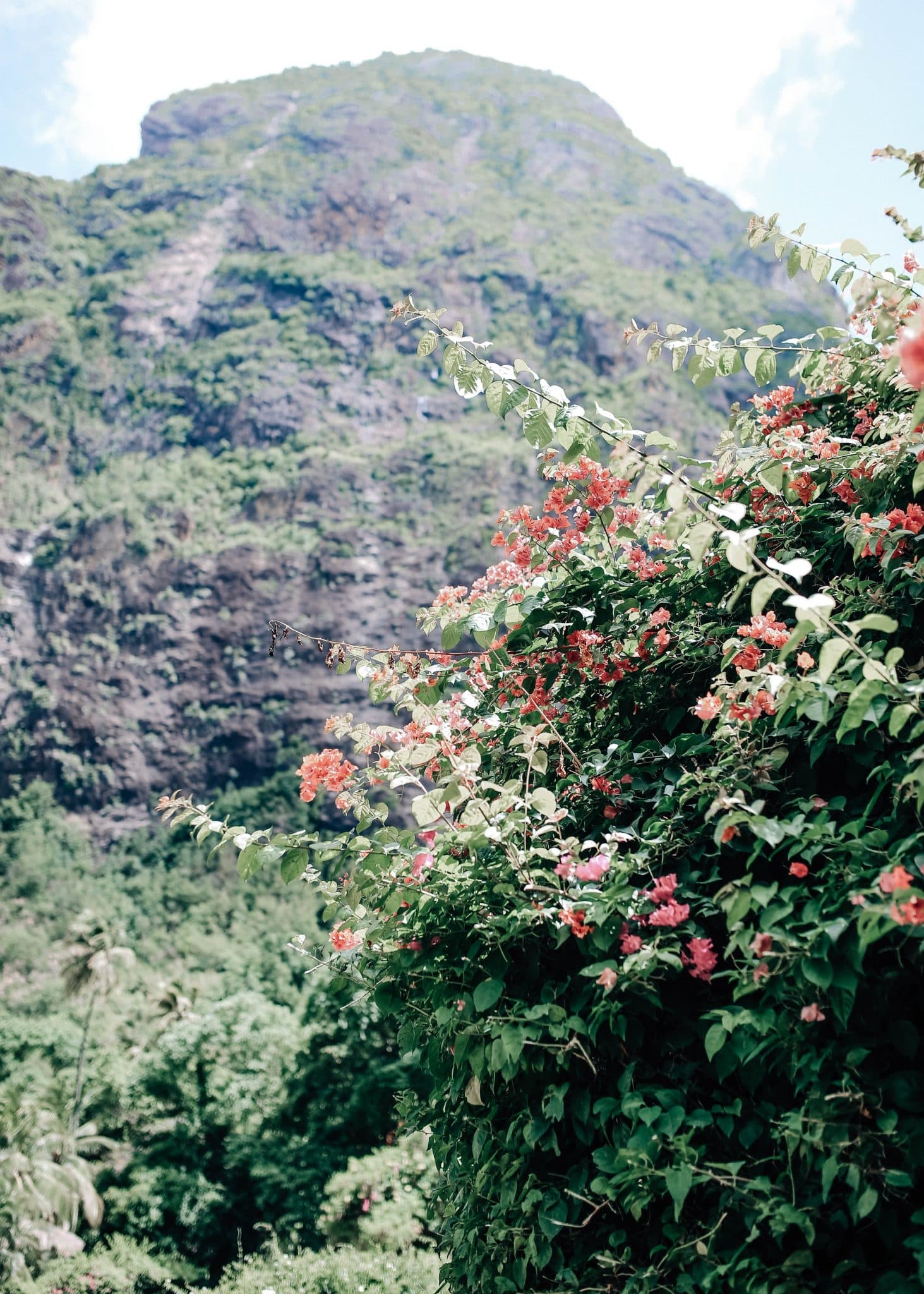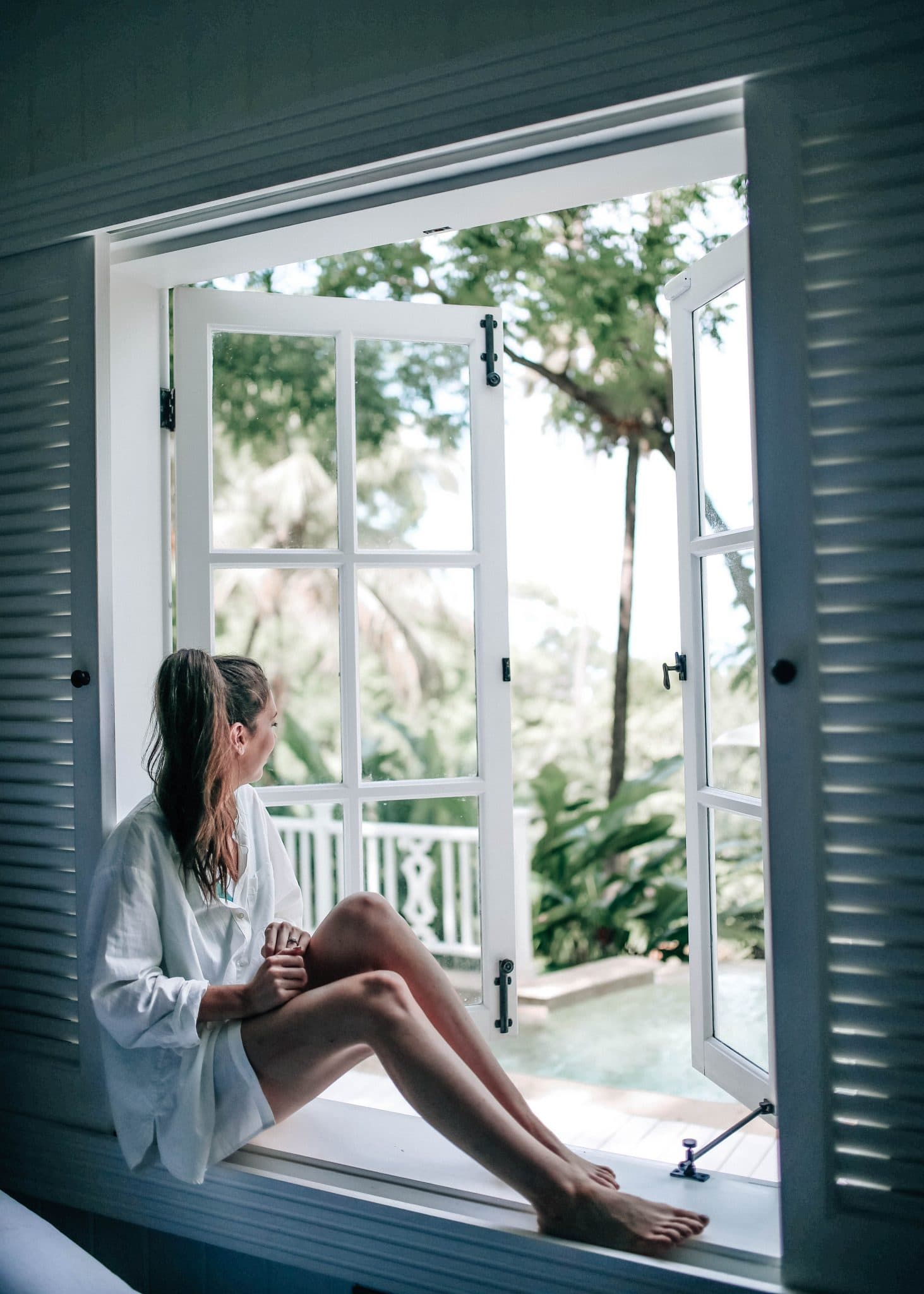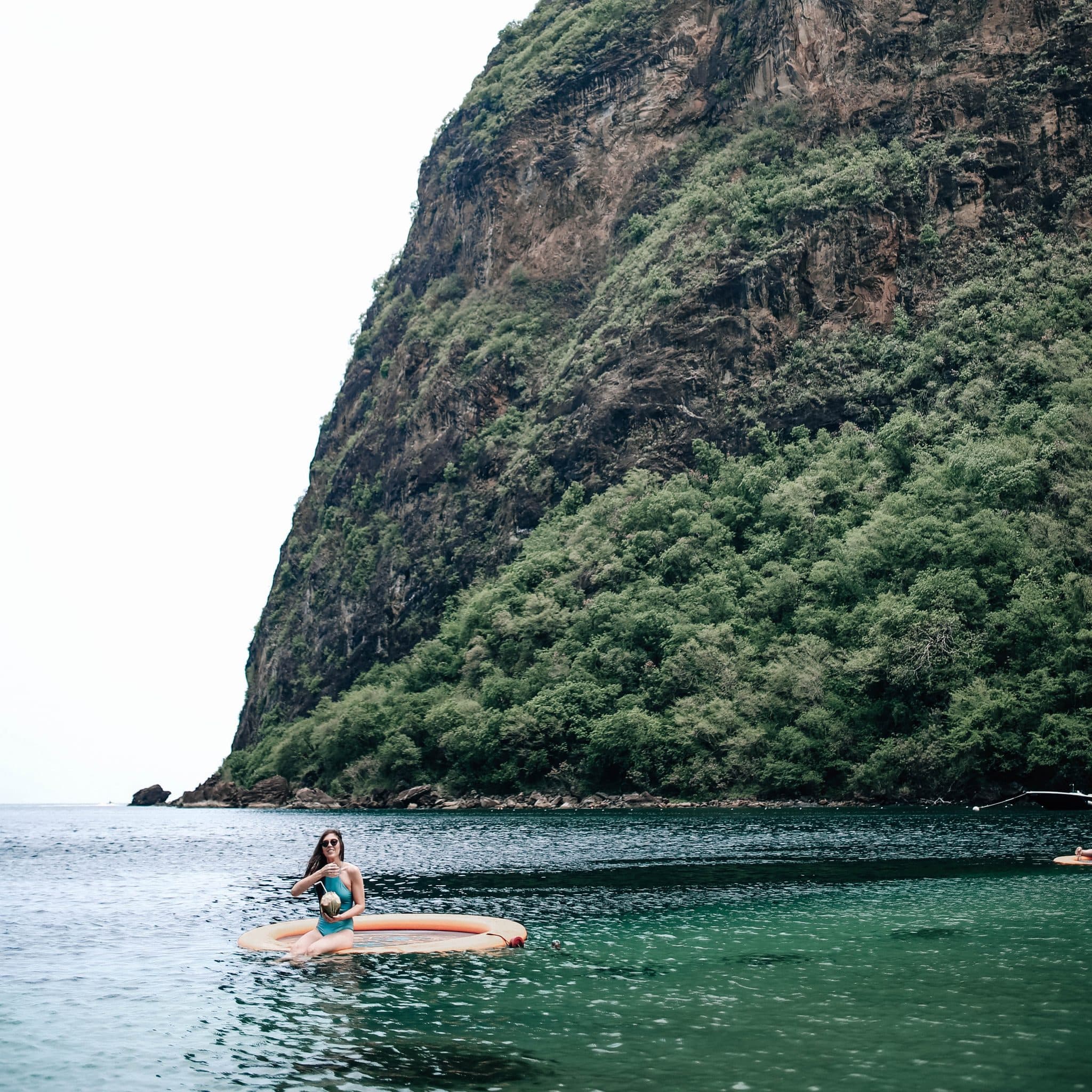 Pictures just don't do this place justice but I'll share some photos of the villa we stayed in and around the resort property. One thing to note is how you get around while at this resort since it is pretty spread out. I figured we would be walking everywhere but you really had to call a shuttle (either a golf-cart type situation or a vehicle owned by the resort) to take you to the restaurants/beach/back to your room/etc. The resort made it so that you literally never had to lift a finger; however, there were also plenty of adventurous options!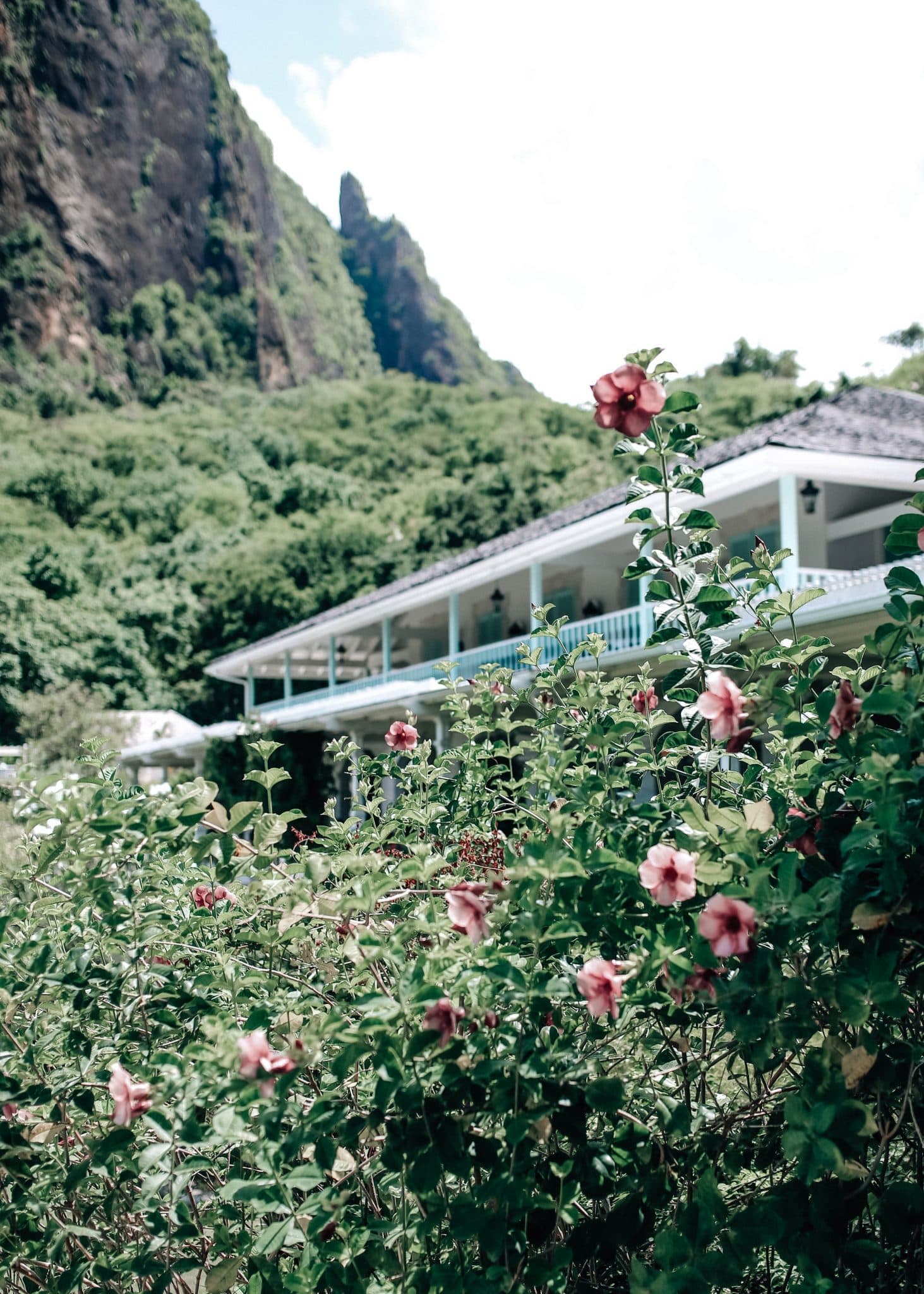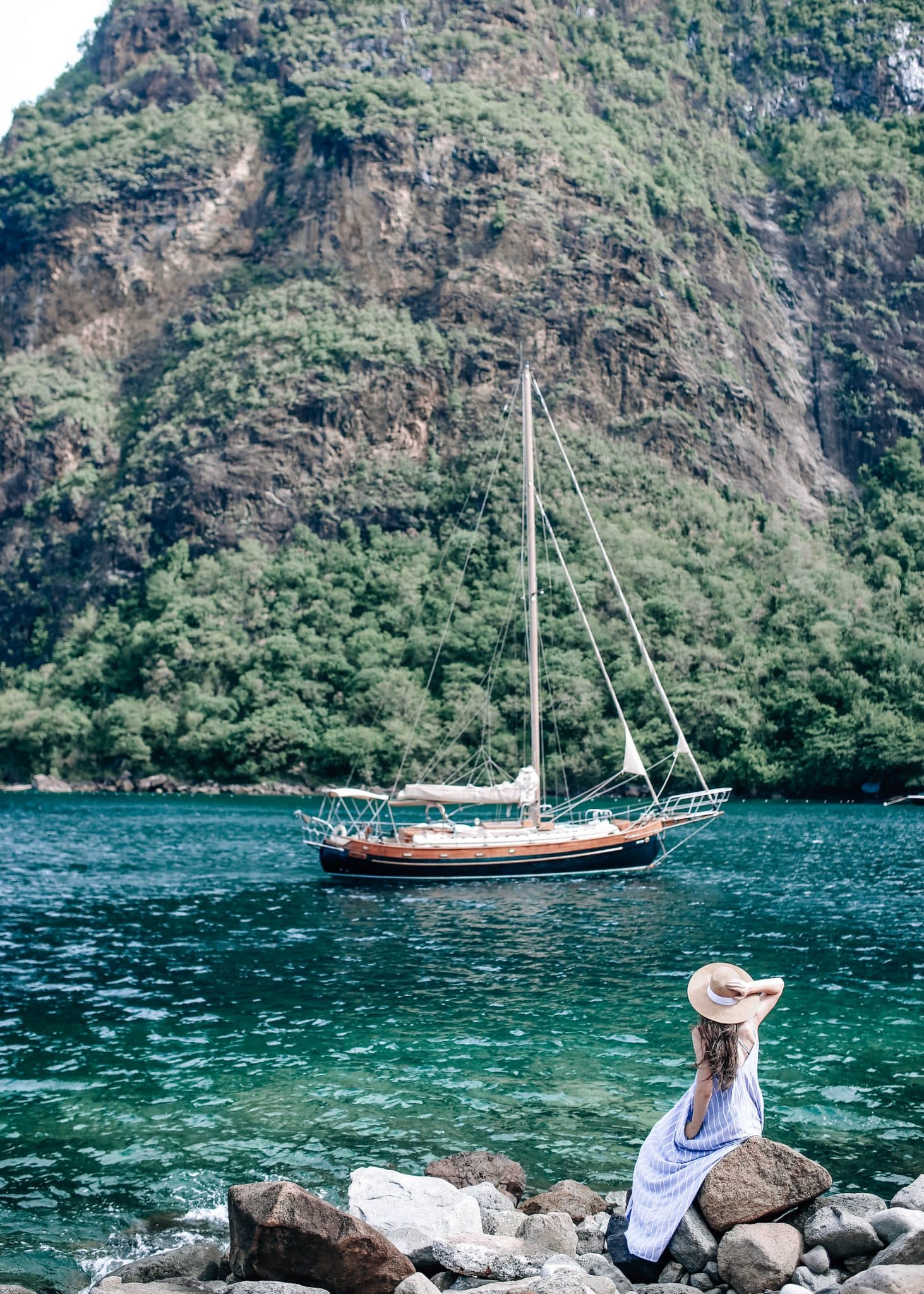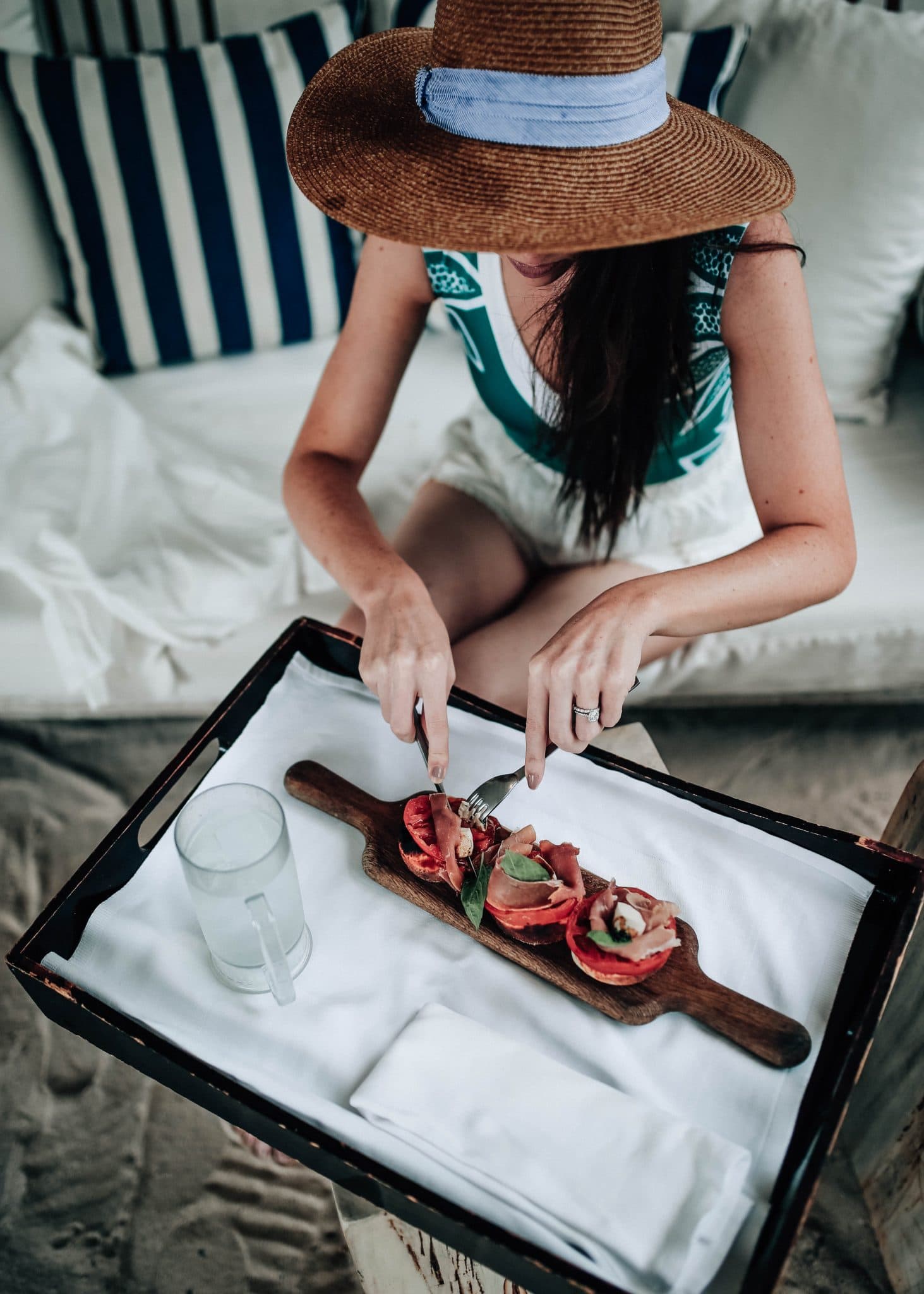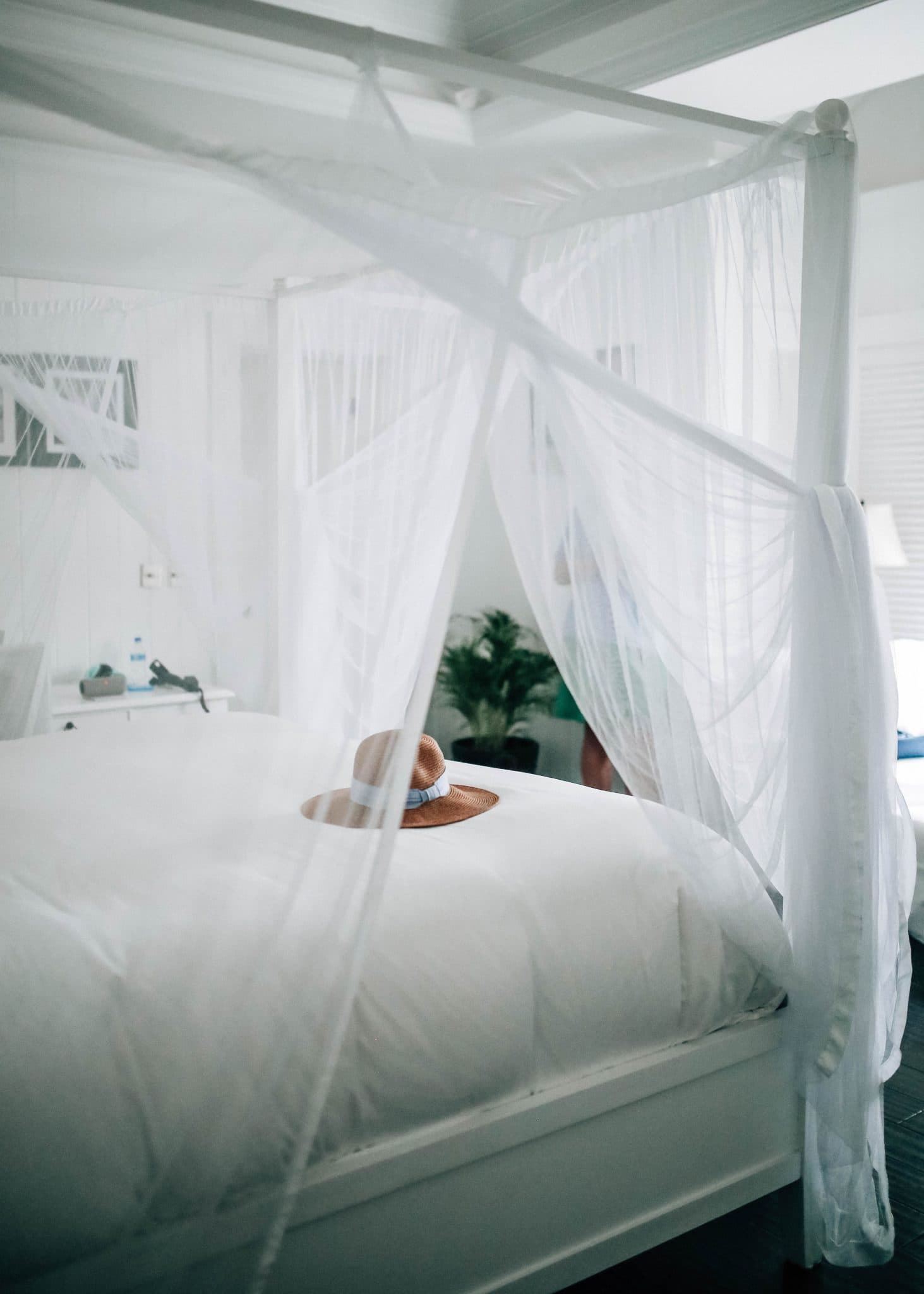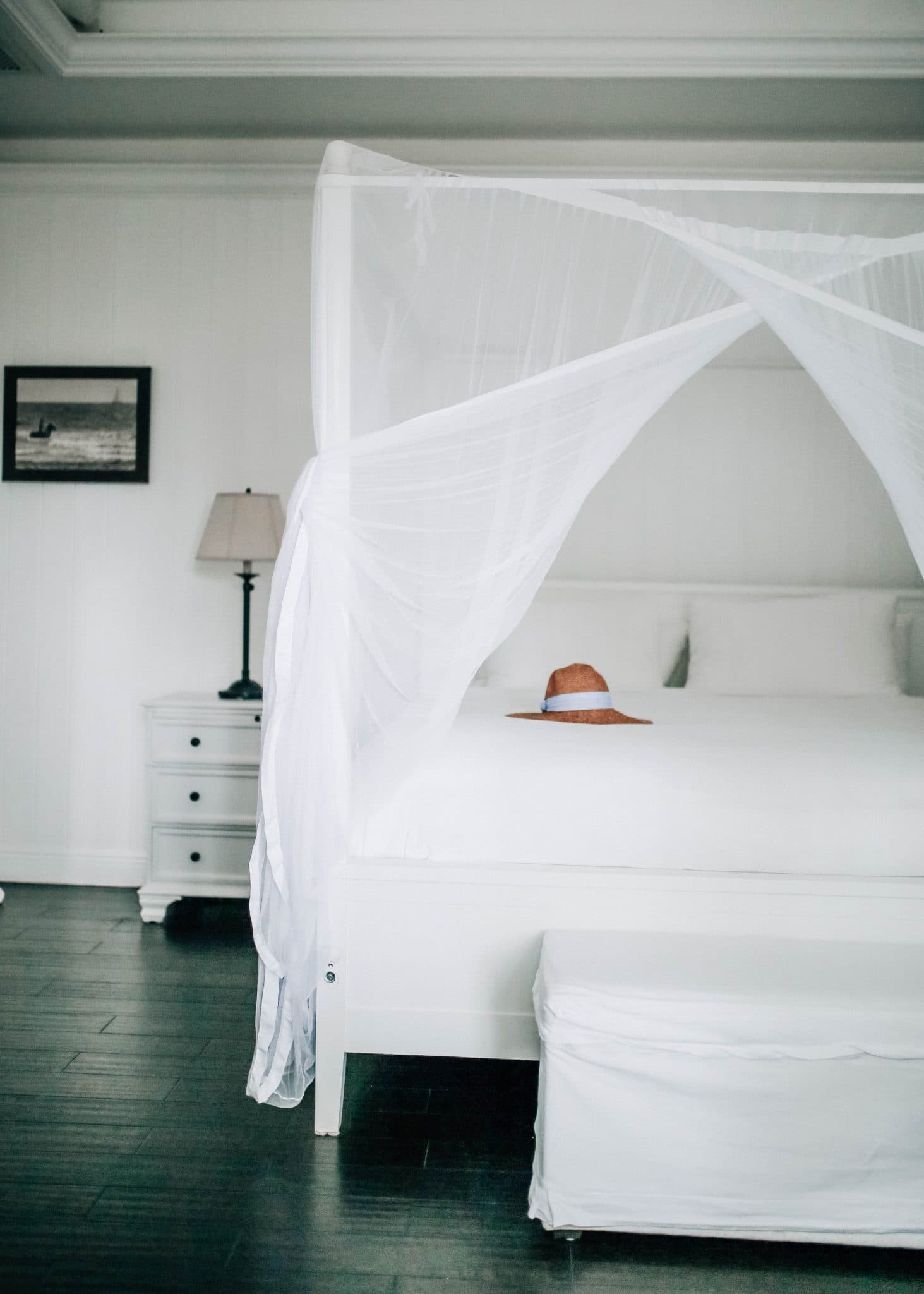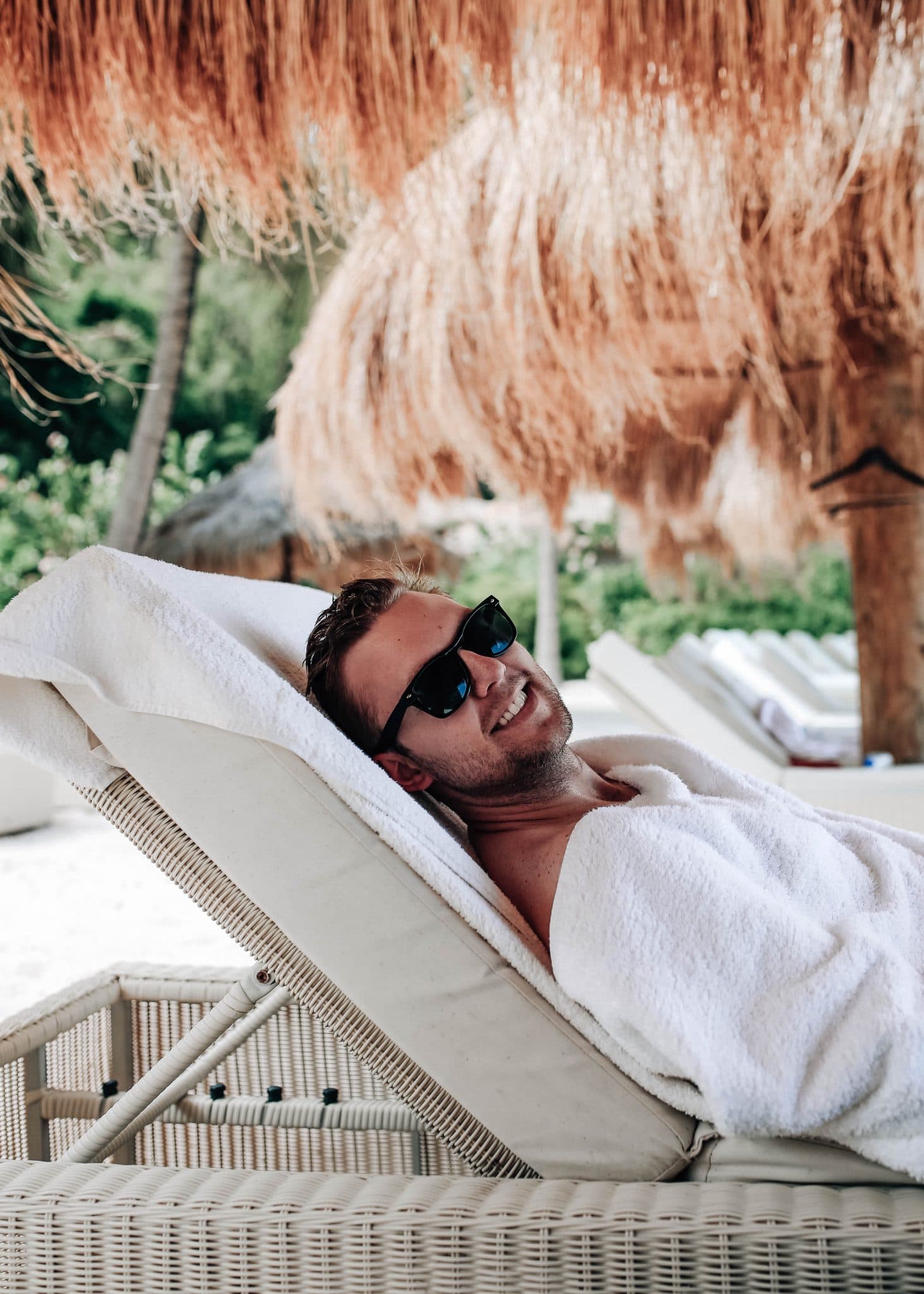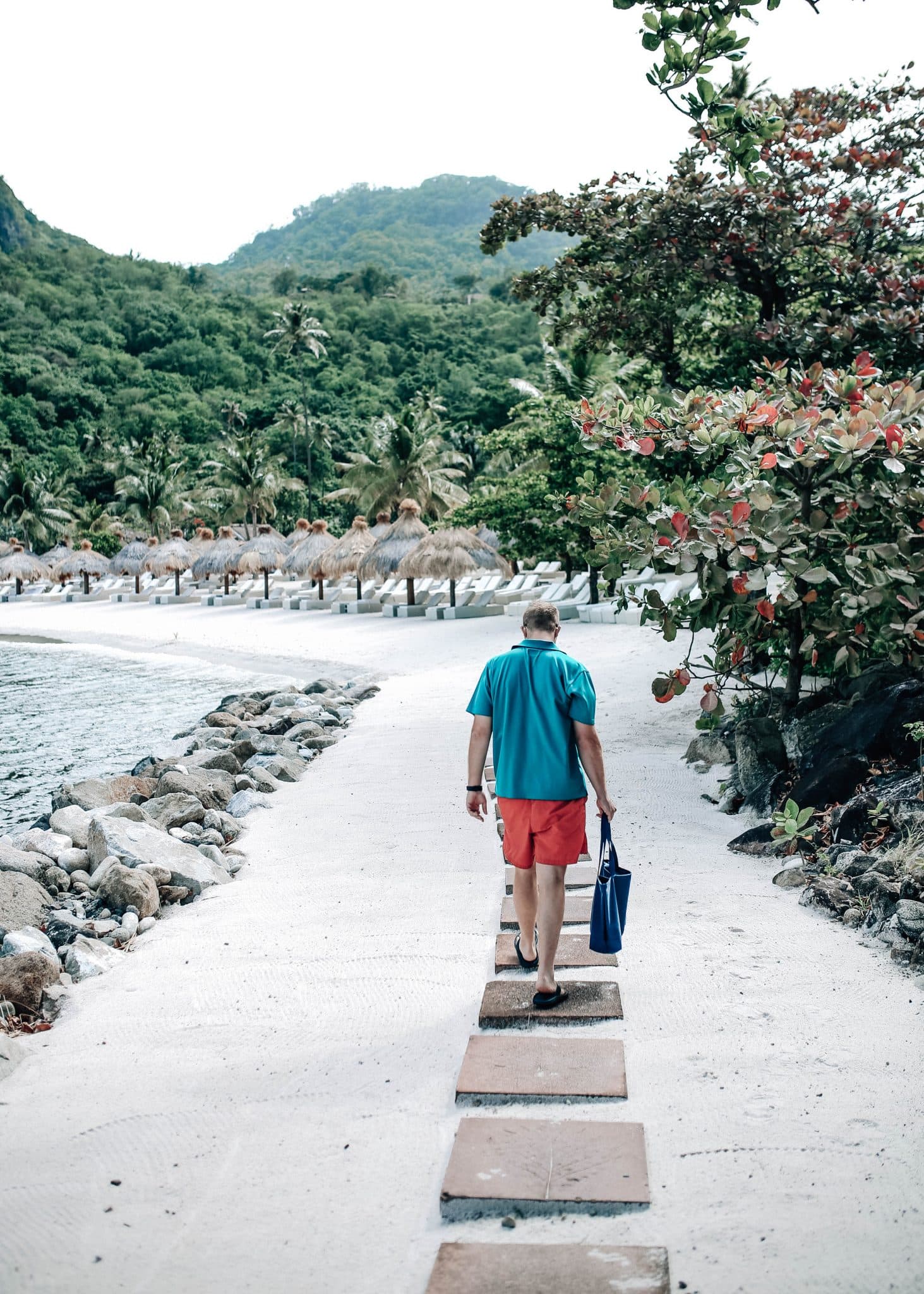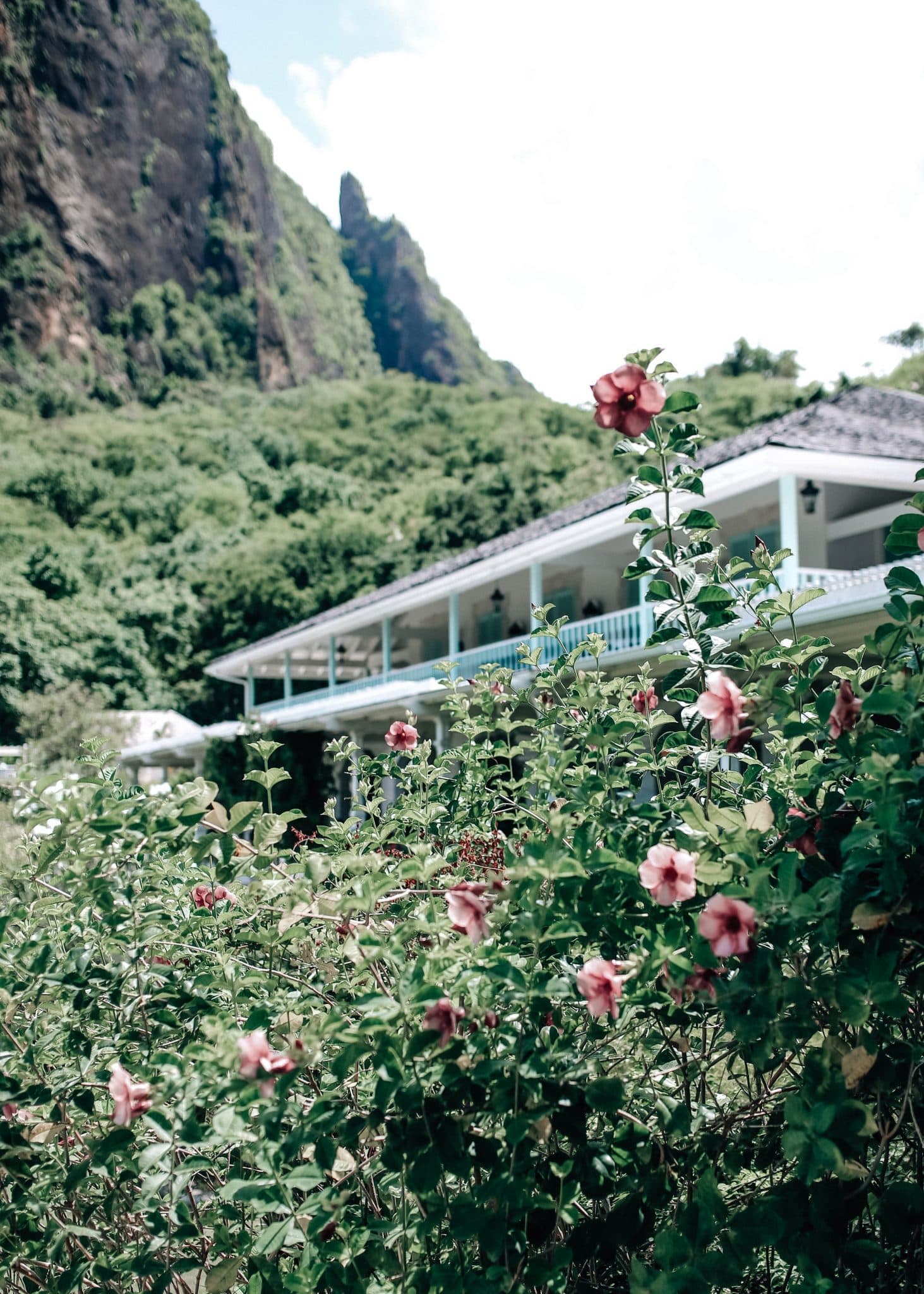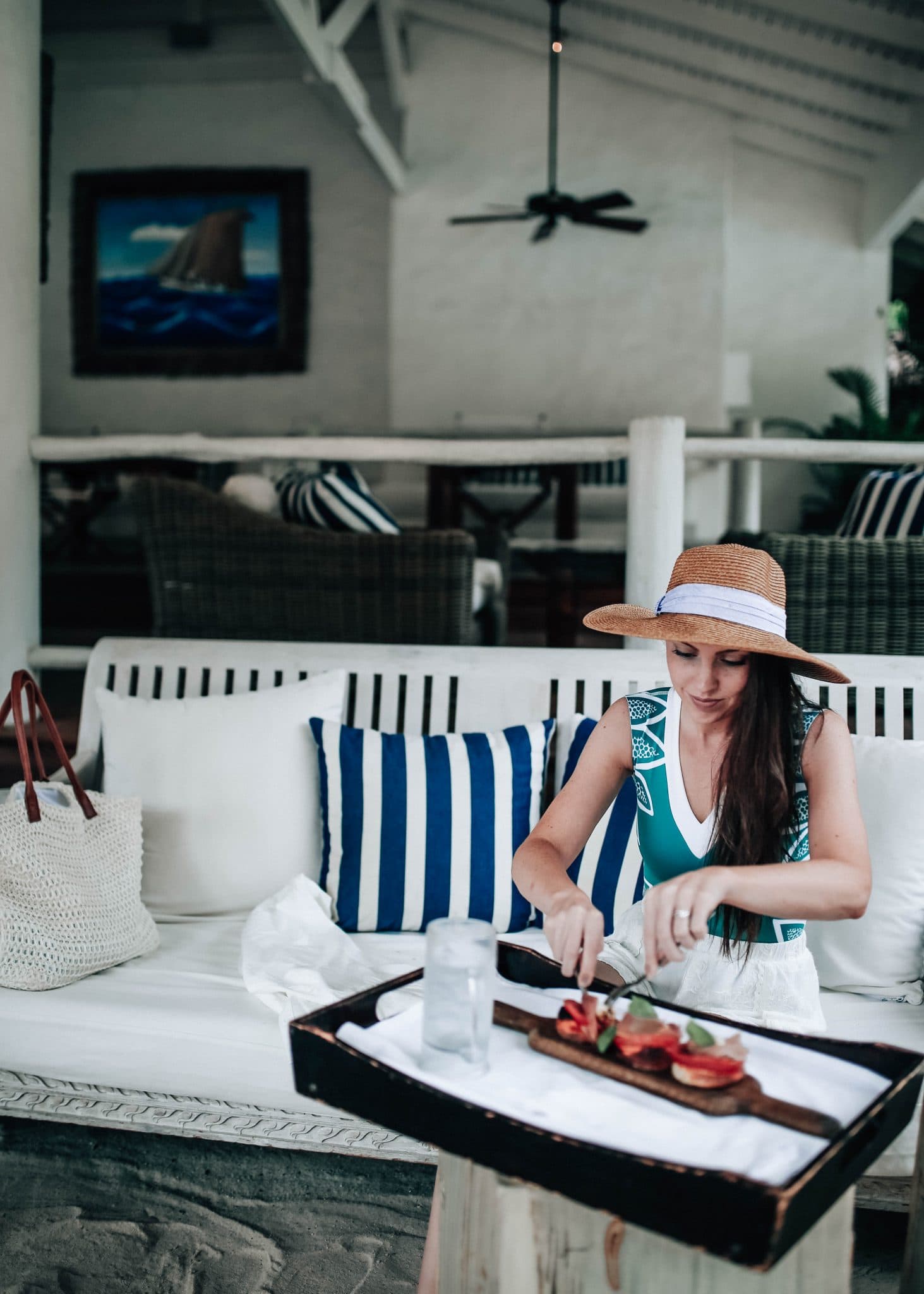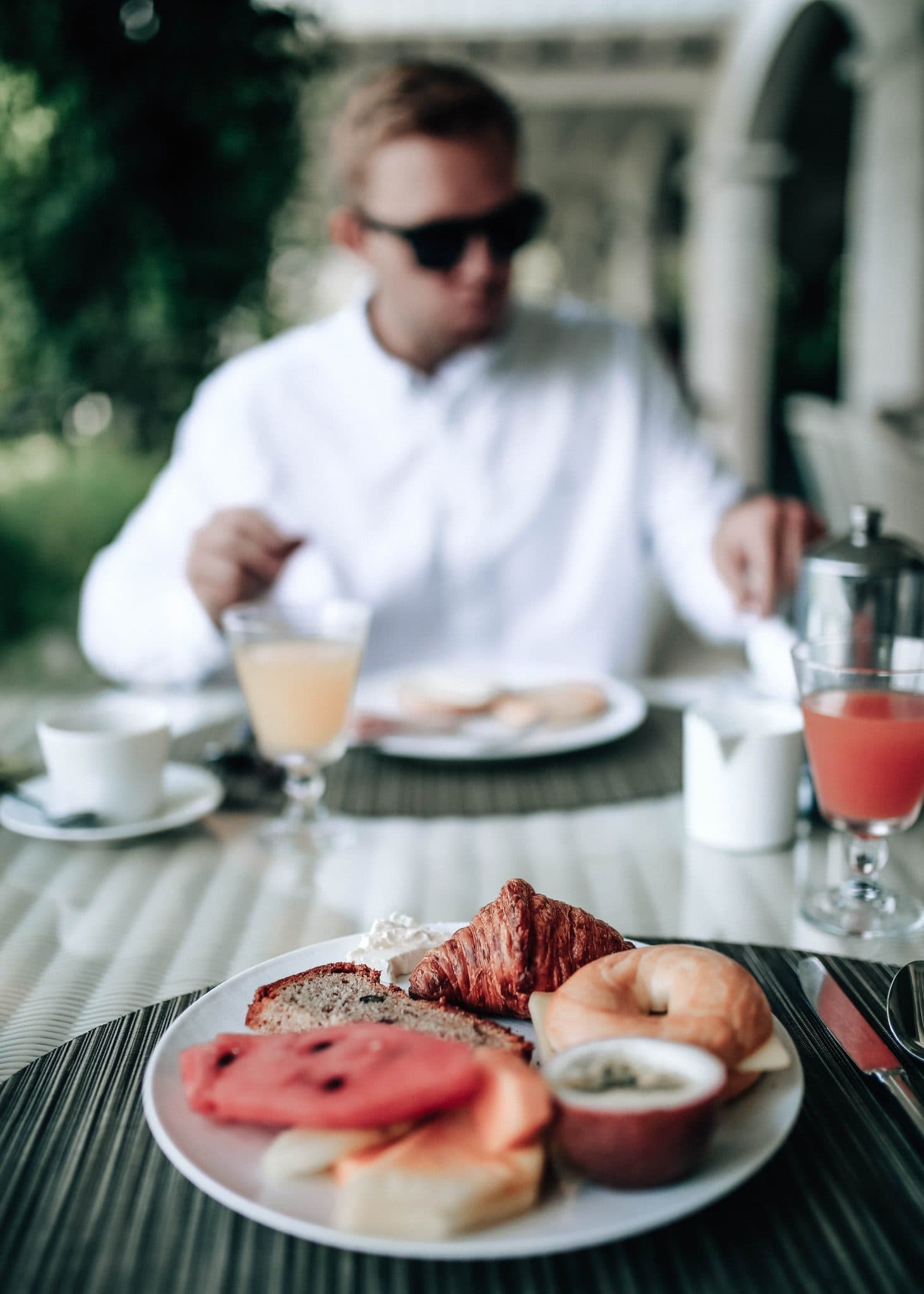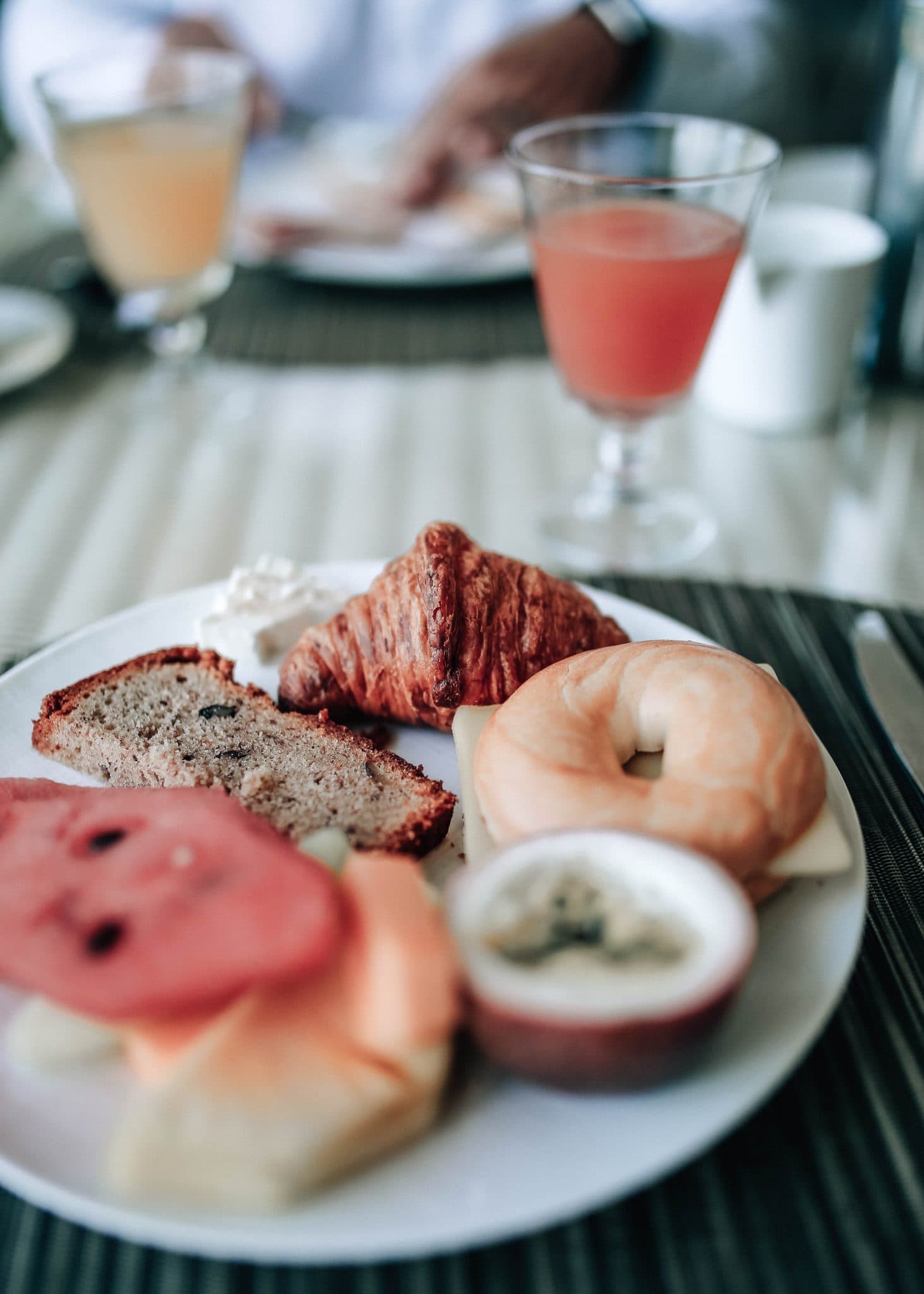 There was no shortage of activities at Sugar Beach in St. Lucia. TJ and I normally love to do explore the area wherever we stay so we did some snorkeling, sailed out to sea at sunset, had a spa day at the resort's Rainforest Spa (PLEASE see the photos at the very end of this post… this spa was the coolest part of the entire resort, in my opinion!), took a boat ride into the town Soufriere, and spent every day out on the beach drinking lime daiquiris and eating conch fritters. SO GOOD. The resort offered excursions to go to a sulfur spring bath, see waterfalls, kayak, snorkel, "snuba" with an "n", take boat rides to wherever you wanted, hike the pitons, and so much more.
TJ and I could have explored a lot more than what we did but it was honestly very hard for us to leave our cabana once on the beach…. it was pure heaven and much needed. One of my favorite things we did was make an appointment for the spa and had the best messages of our lives. The spa rooms were in their own private bamboo huts and the entire experience was just so, so relaxing. After our massage, two doors opened up to a private outdoor bath/pool where our we had lunch. If you ever book a trip to this resort, you must book a spa appointment!
The resort itself had a special event each planned for each night near the beach including outdoor movies, a BBQ, live music, DJ at the sushi bar, and more so if you were wanting a "night out" or "night in", you could find exactly what you were looking for.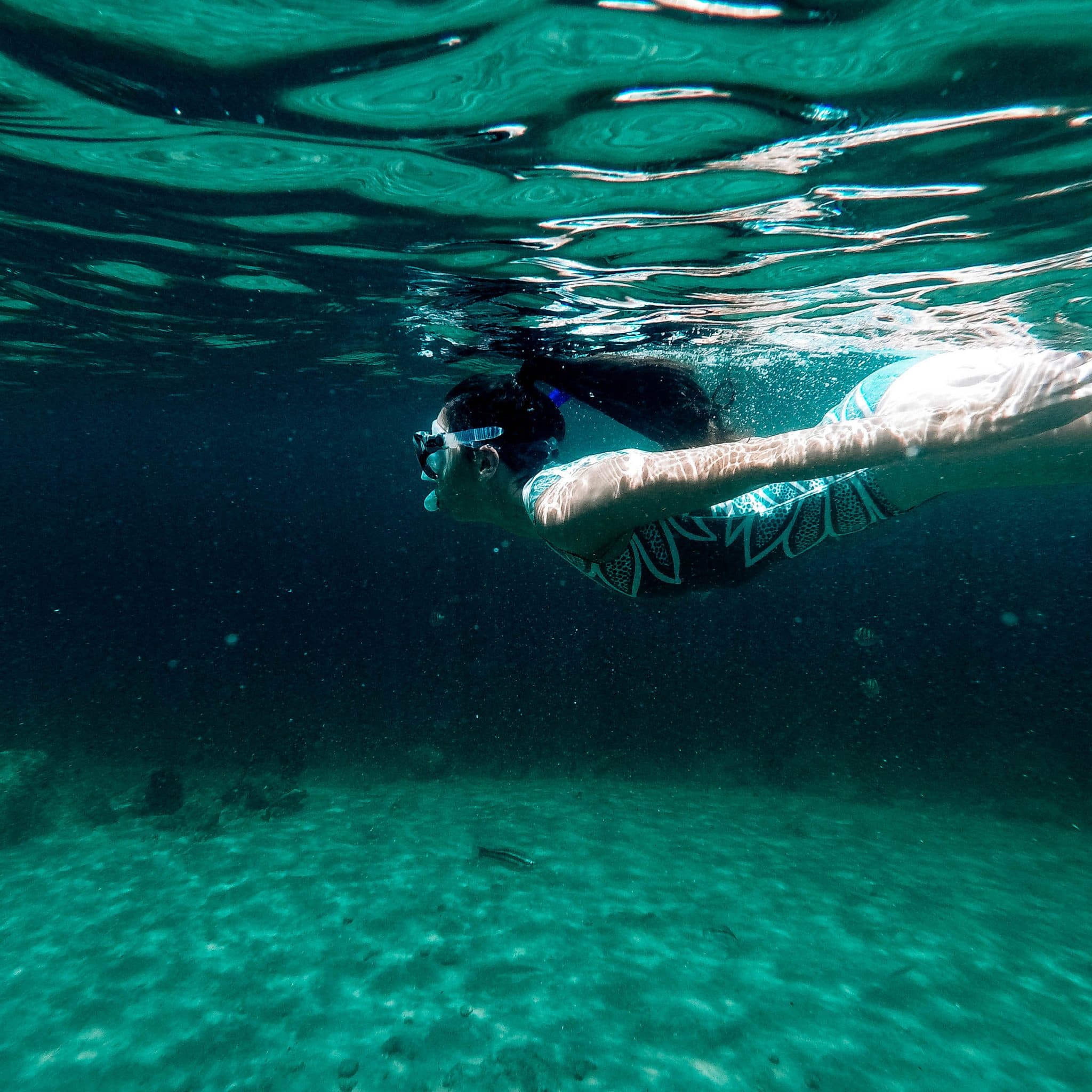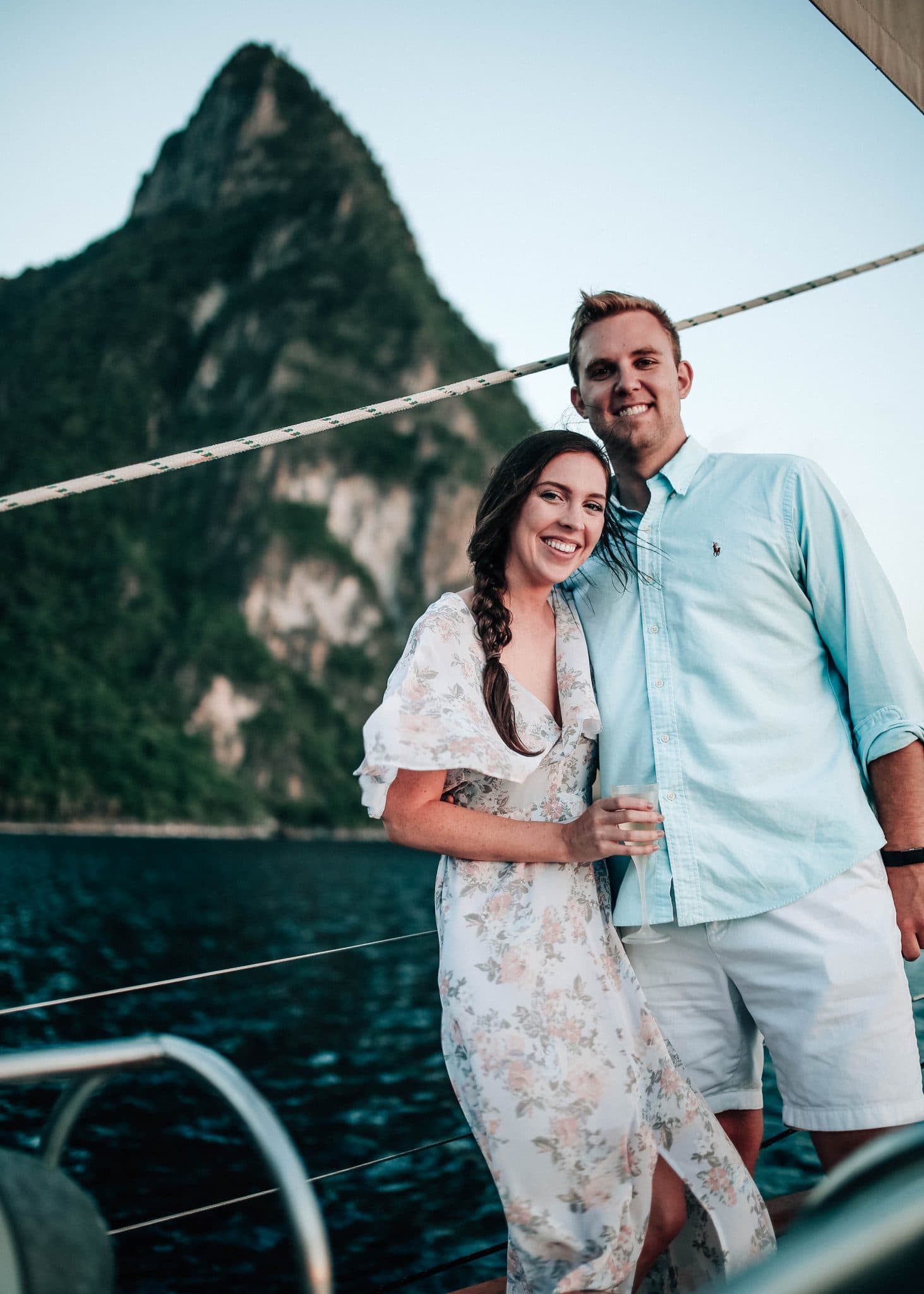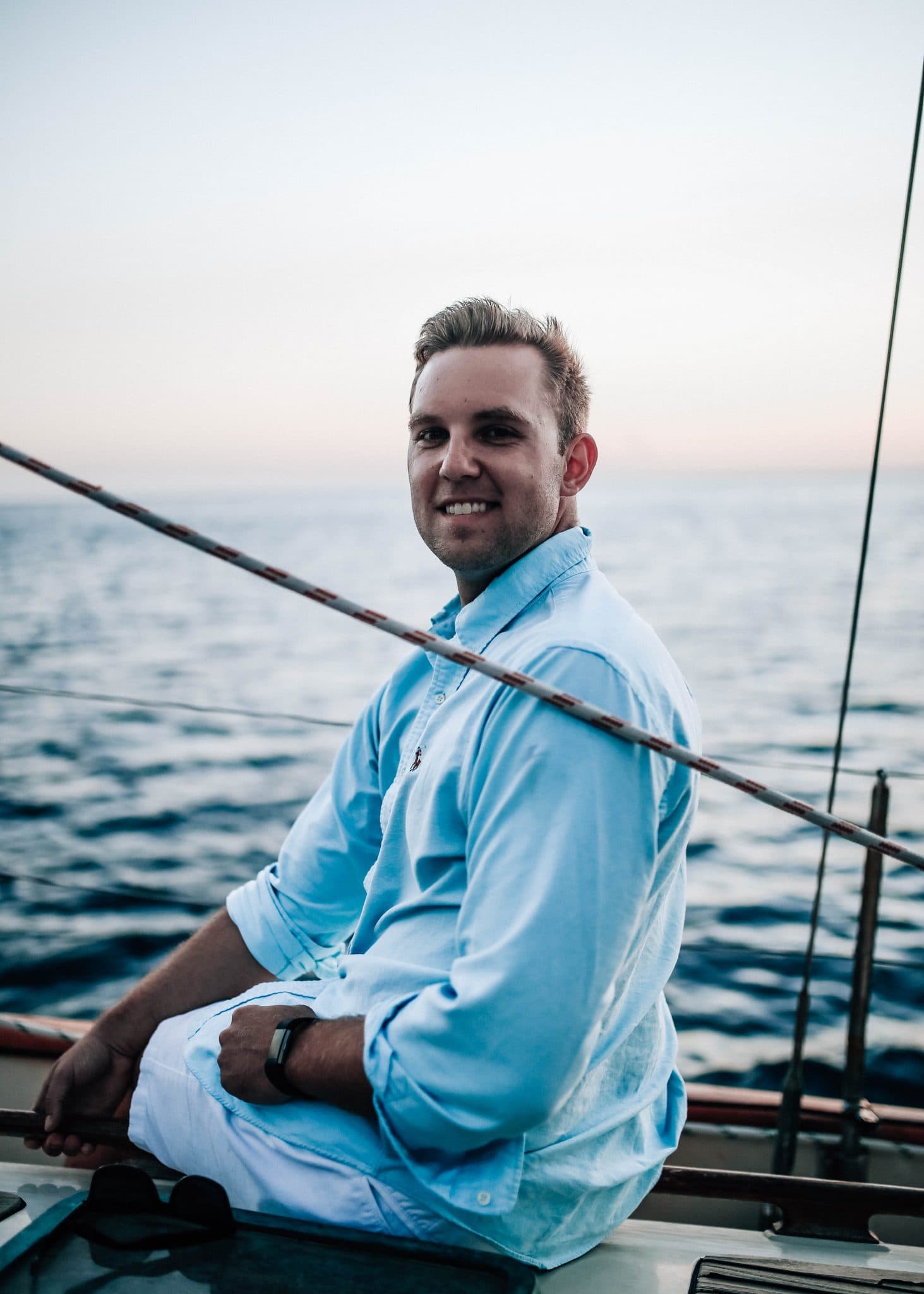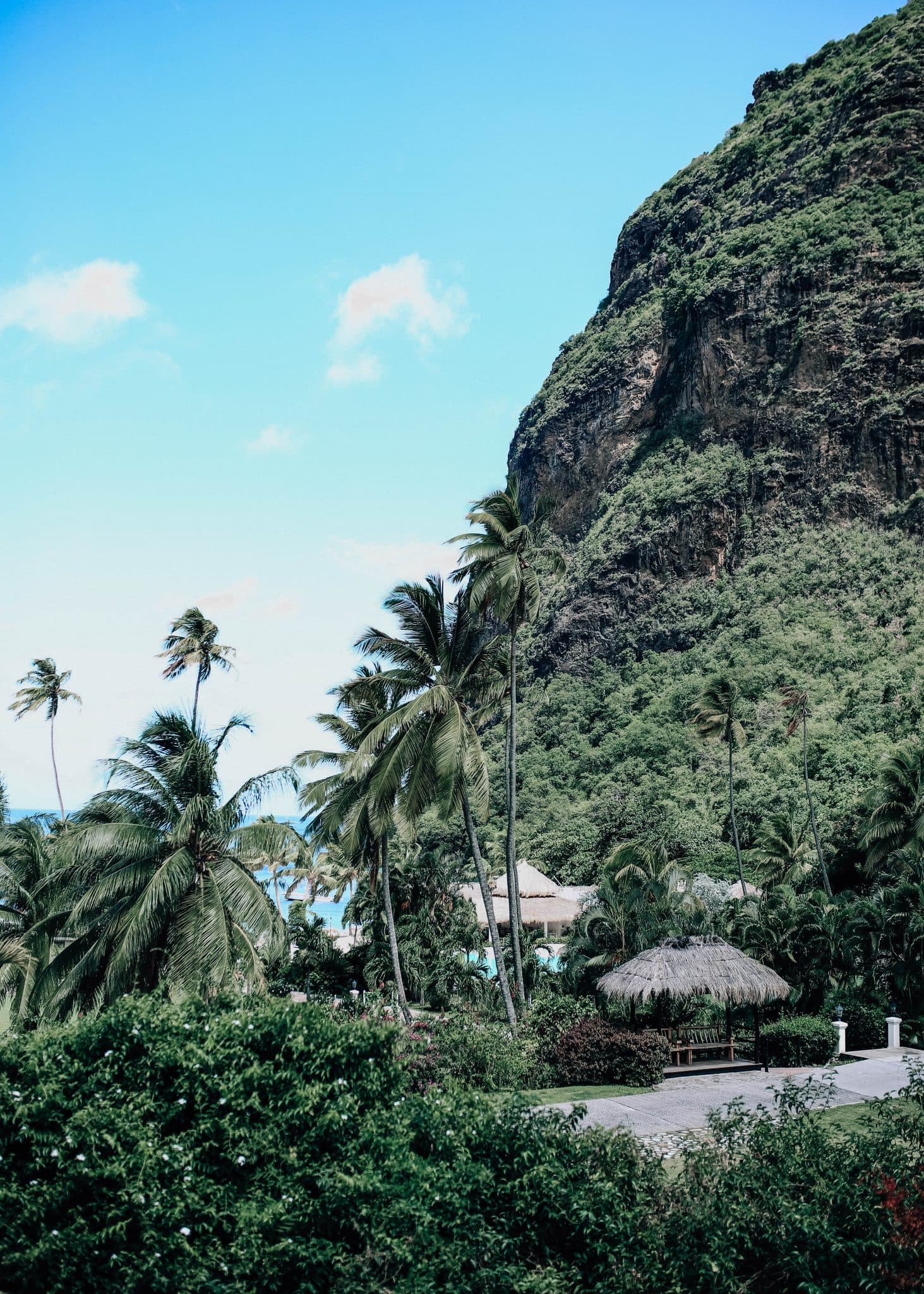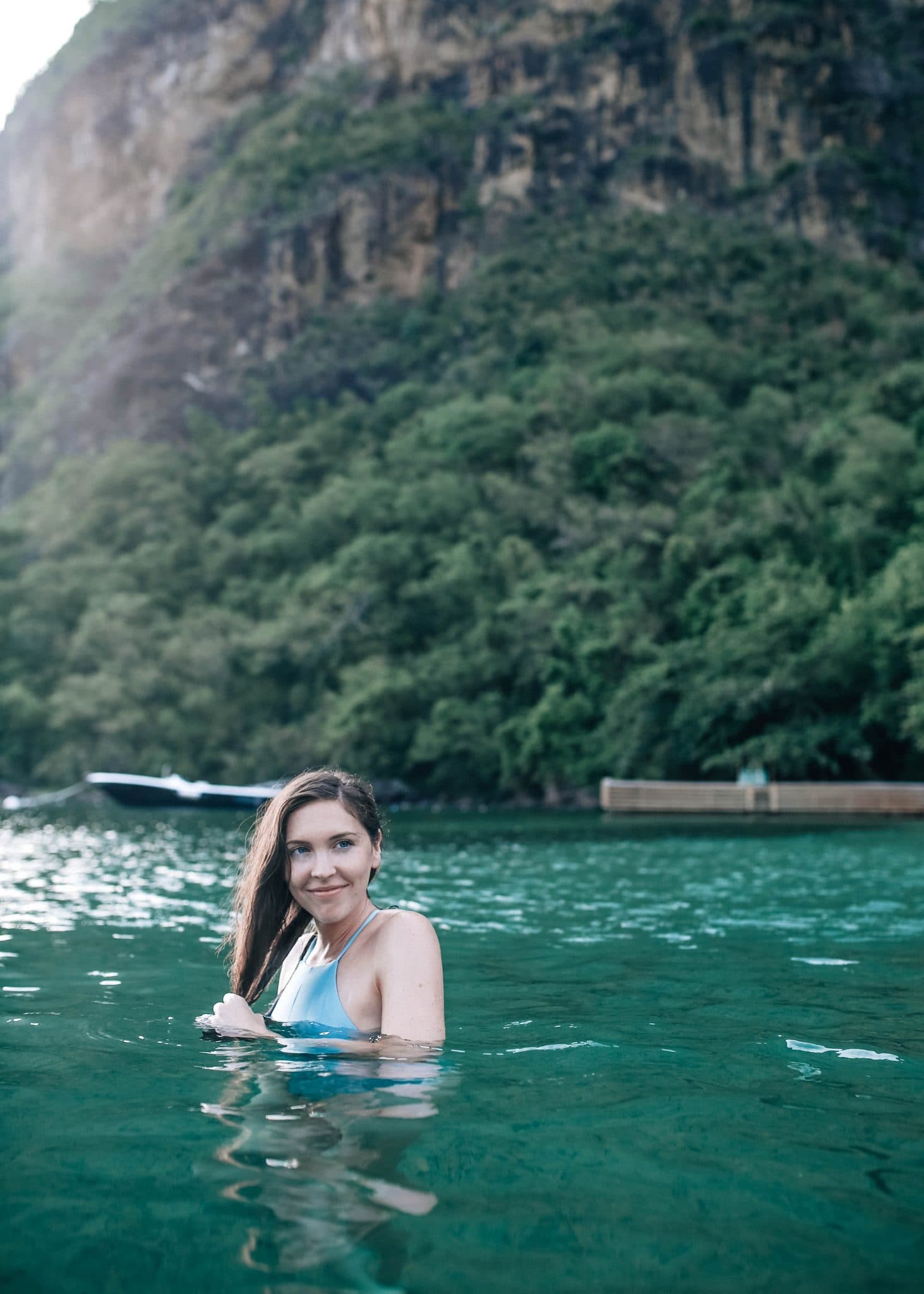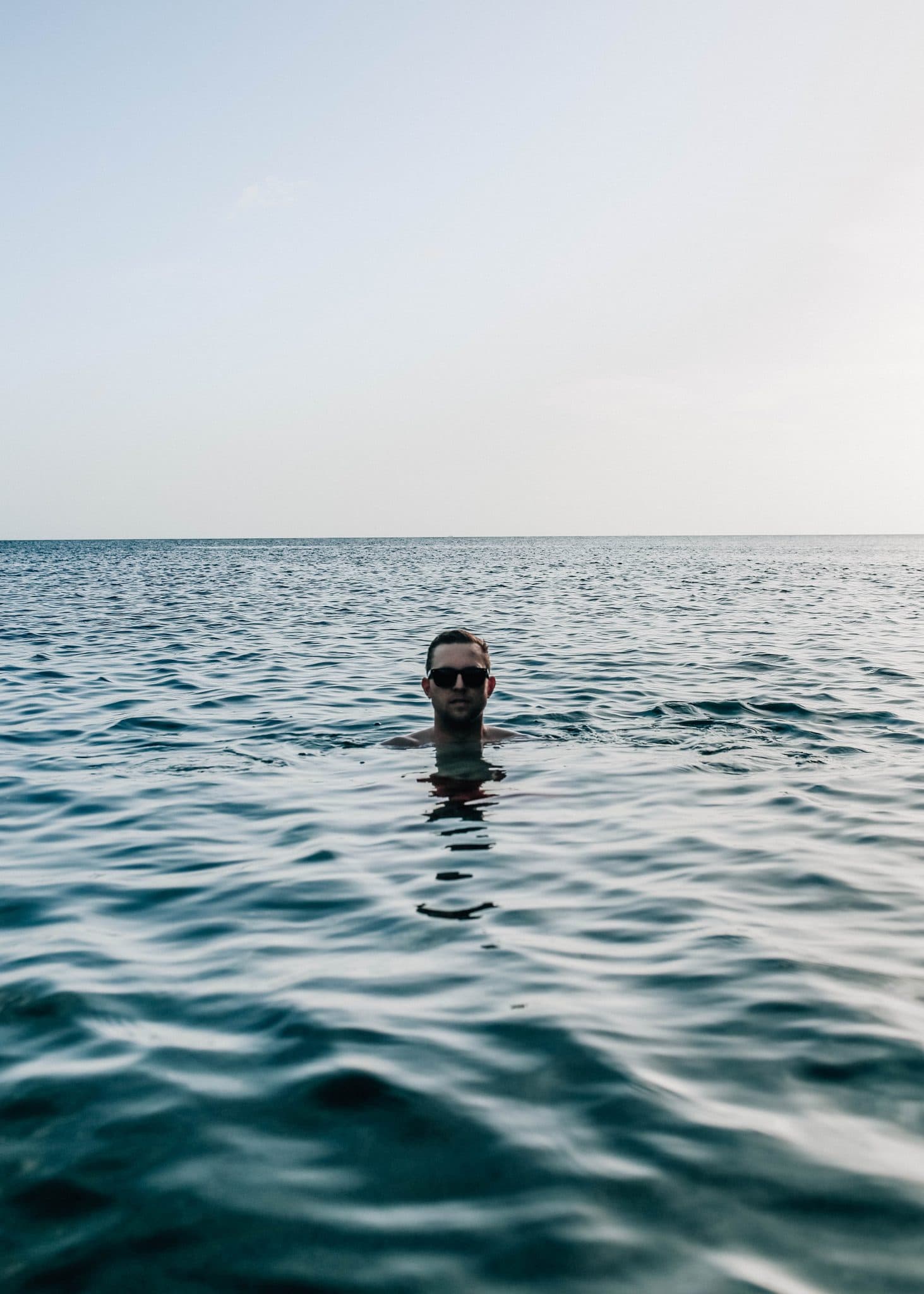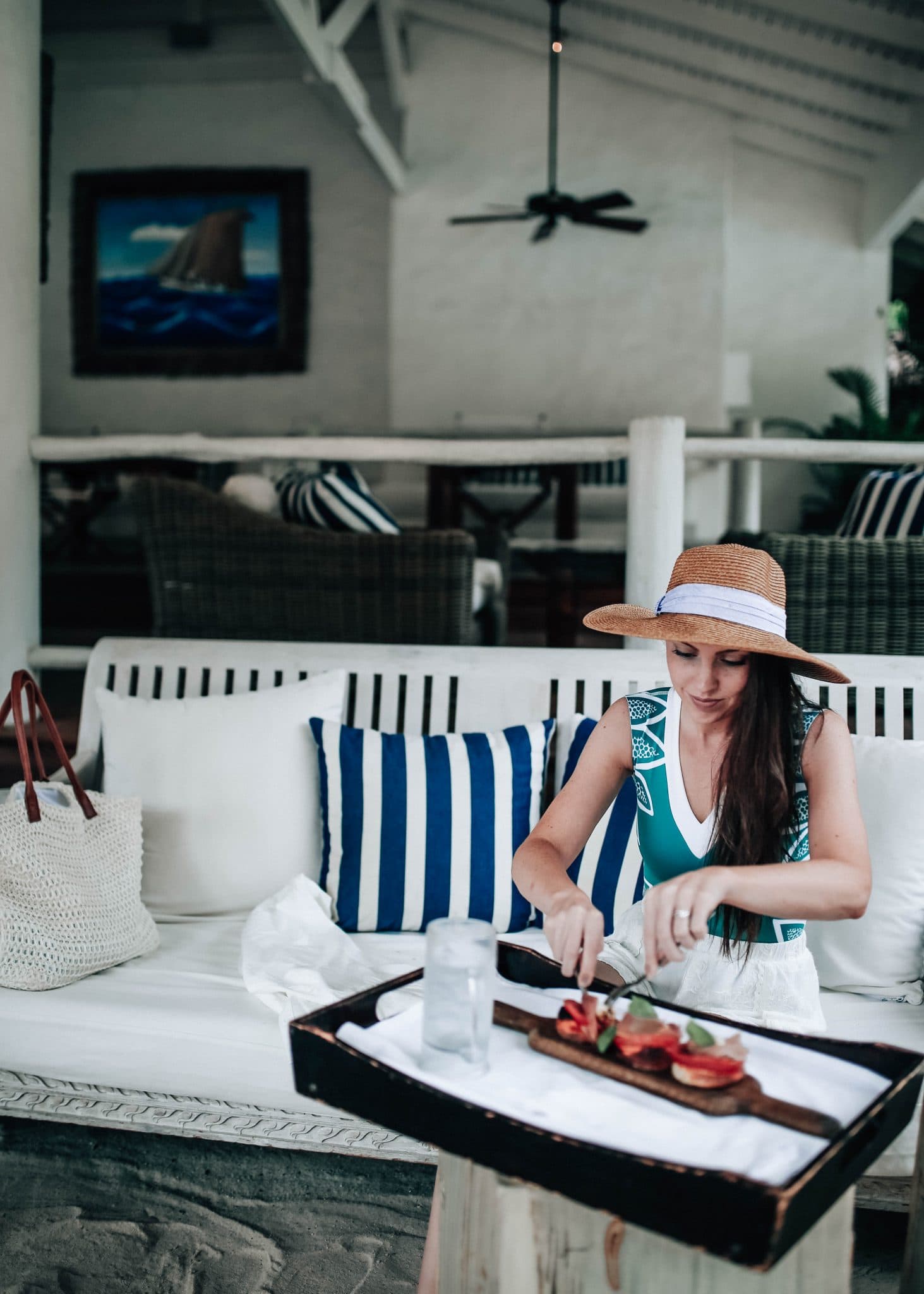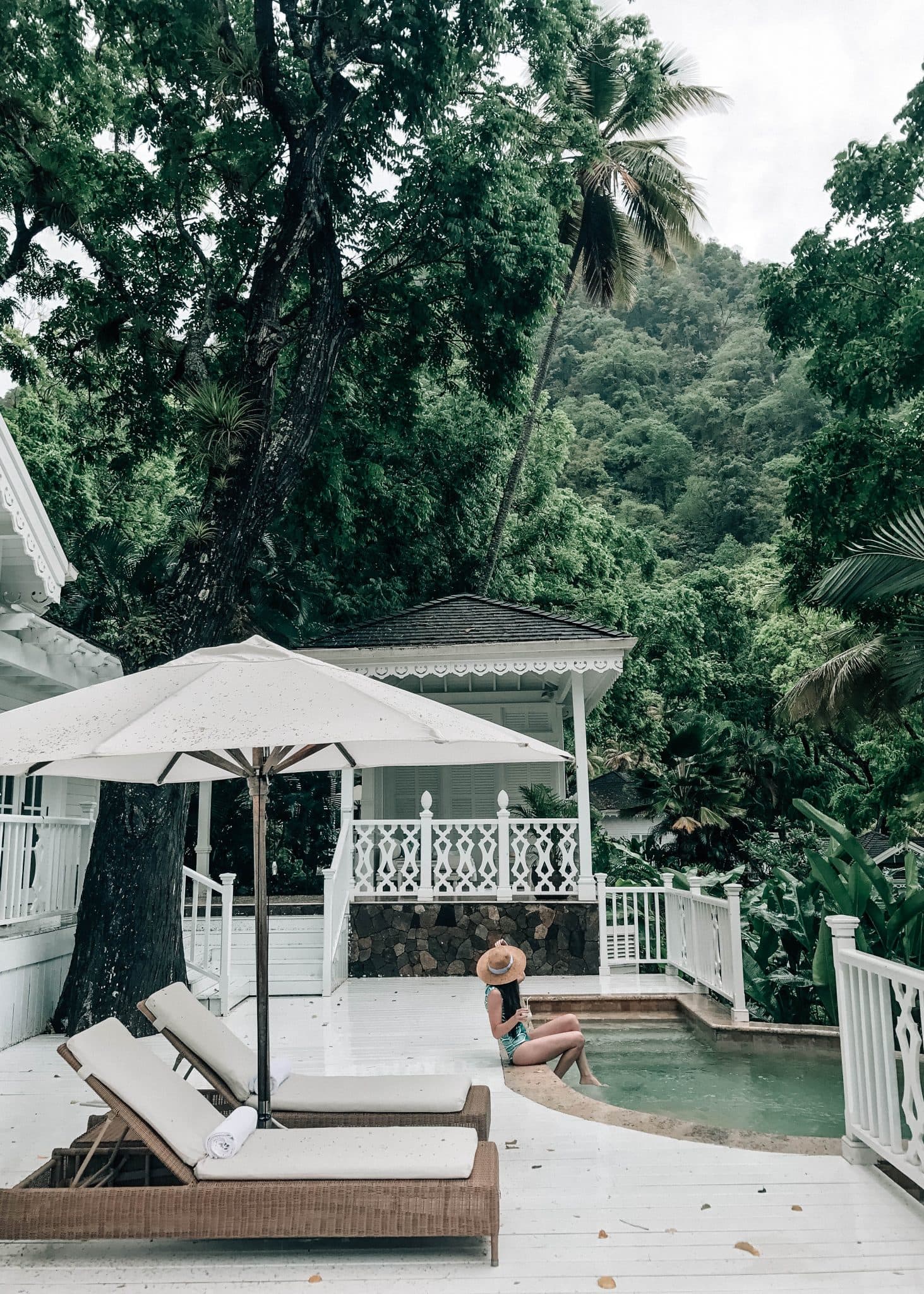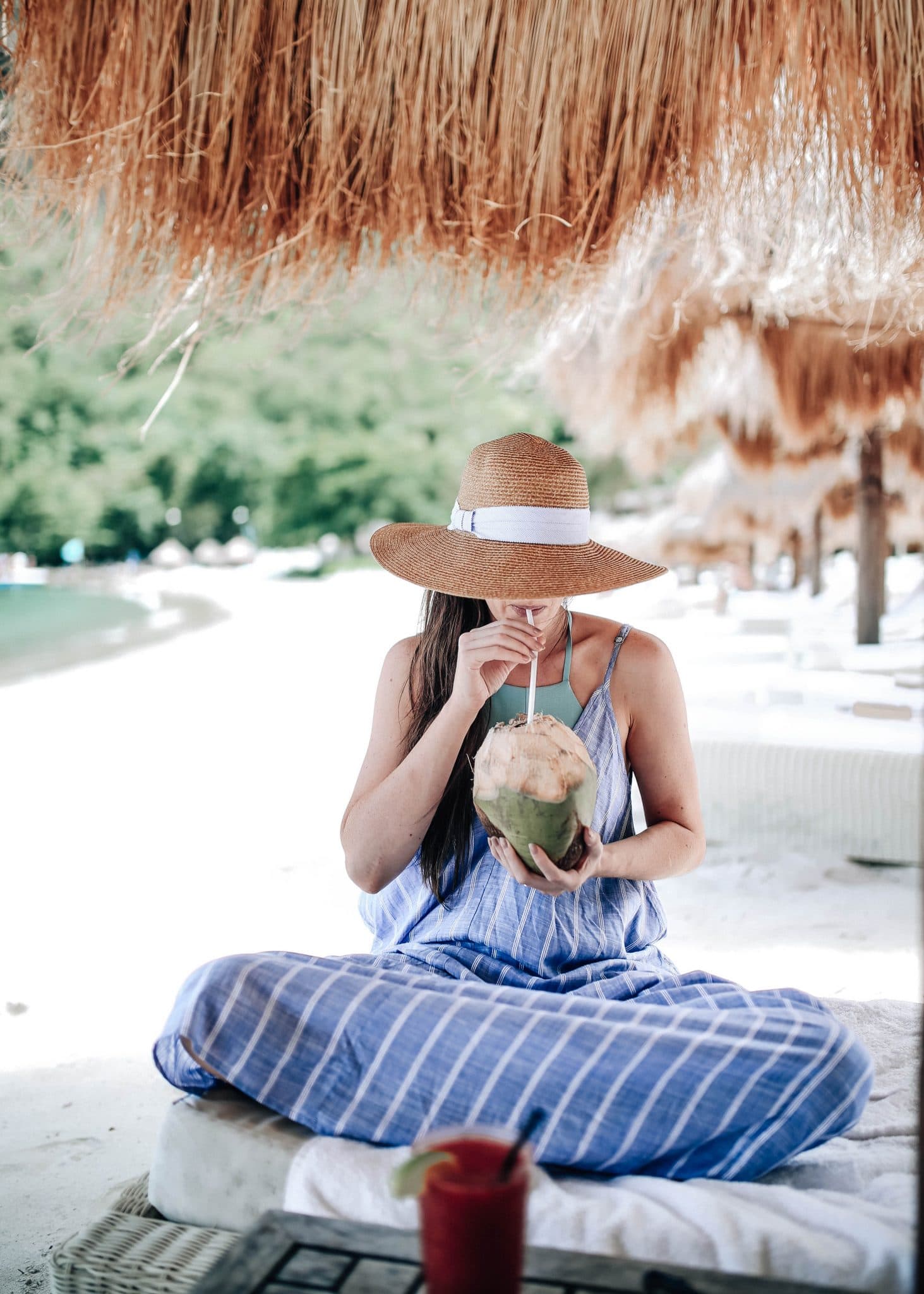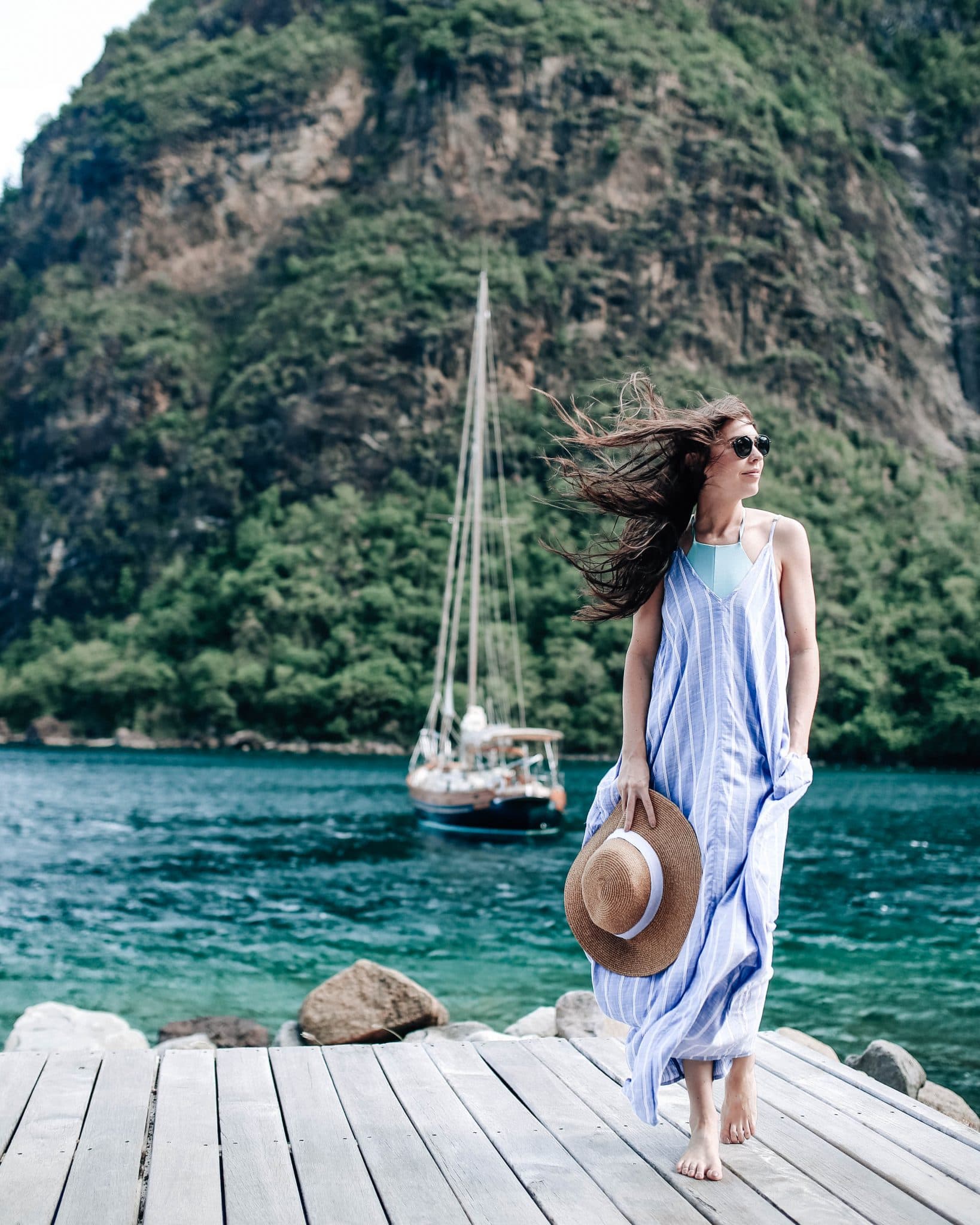 Hi y'all, this is TJ. Shelby and I are tag-teaming this post since there is so much to talk about! I have the privilege of writing about the wonderful people of St. Lucia. And when I say wonderful, I mean WONDERFUL. Everyone there is amazingly nice and hospitable. Our first interaction was with our taxi driver from the airport. We got into the backseat and the first thing we were offered were waters, juice, or beer. I gladly took one of their local Piton beers and Shelby had a water. Our driver gave us a great run down of the local sights as we headed toward the resort.
Once we were at the resort we were greeted by one of our 3 butlers! His name was Gary and he was the epitome of cordial and welcoming. He had 2 'welcome drinks' in hand when we got out of the taxi and showed us to our villa. As I said, we had 3 butlers at our service throughout the stay: Gary, Dwight, and Mickayla. We can't say enough about how accommodating they were to our every need. We received a small 'firefly' phone with a direct line to them. We could call them for anything; dinner reservations, booking an excursion, calling for a shuttle to the beach. We even were delivered floss at
10:30pm
at night by Mickayla.
We had the fortune of going on a couple excursions while we were there including snorkeling, a sunset cruise, and traveling into the town of Soufriere. On our sunset cruise we had a host named Claude. He was in charge of keeping the drinks flowing and the tunes hitting. He also gave us some great information about St. Lucia as we transversed around this island. He was extremely outgoing, kept everyone having fun, and was a fantastic host to the party.
In addition to the folks around the resort, we met a number of locals including the cutest old guy named the Coconut Man. He would walk along the beach with a bag of coconuts that he picked himself and would sell to the people staying at the resort. He chopped up a jelly coconut and gave us the 'best water in the world'! I am pretty sure Shelby had about 3 per day. Another local we talked with almost every day was Blaze. Blaze lived a little bit above the resort on the piton. He loaded up his kayak with fresh fruits from his land and paddled to the resort to sell smoothies. These fruits were incredibly fresh and made amazing smoothies. Blaze was even nice enough to throw a little rum in them!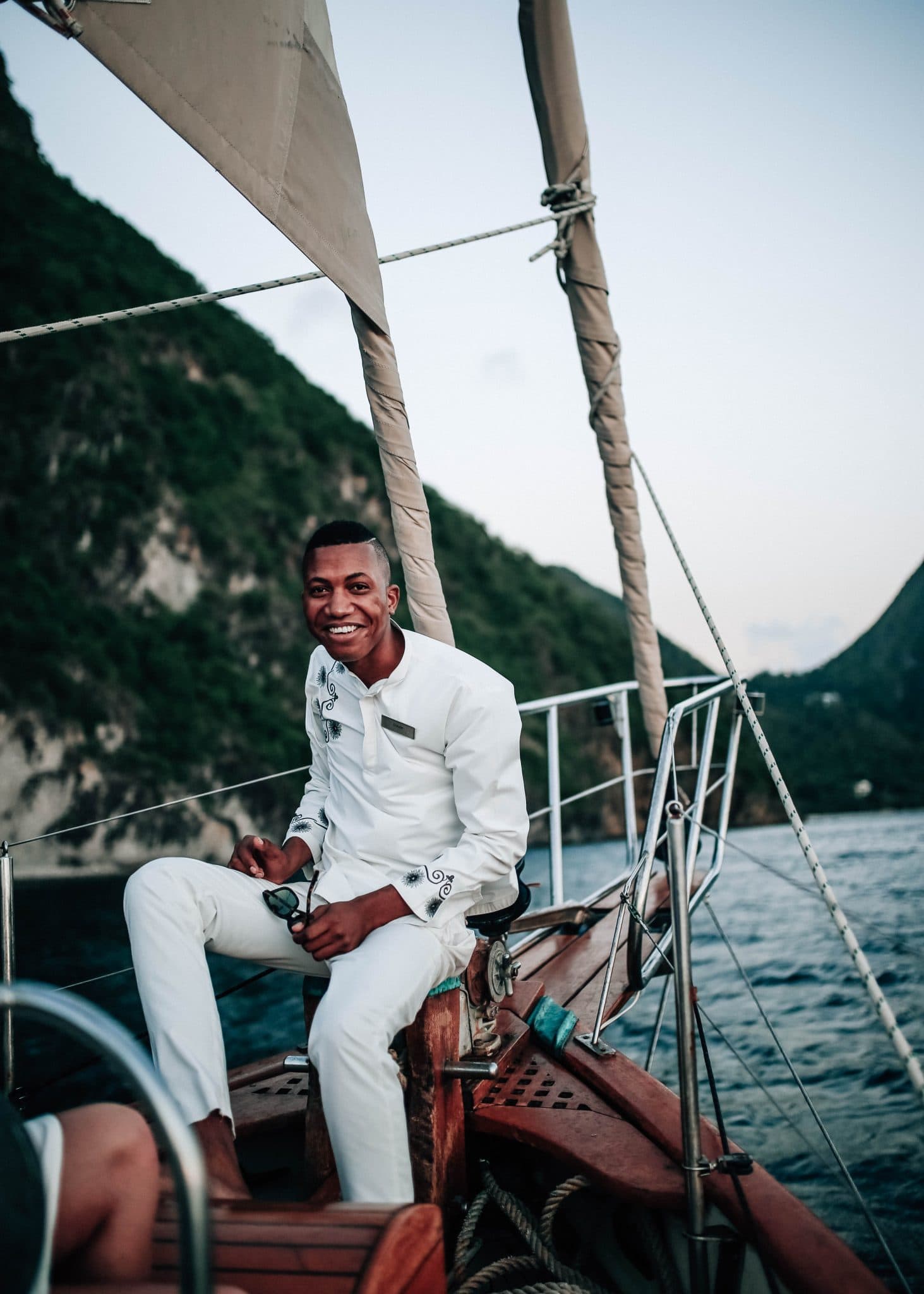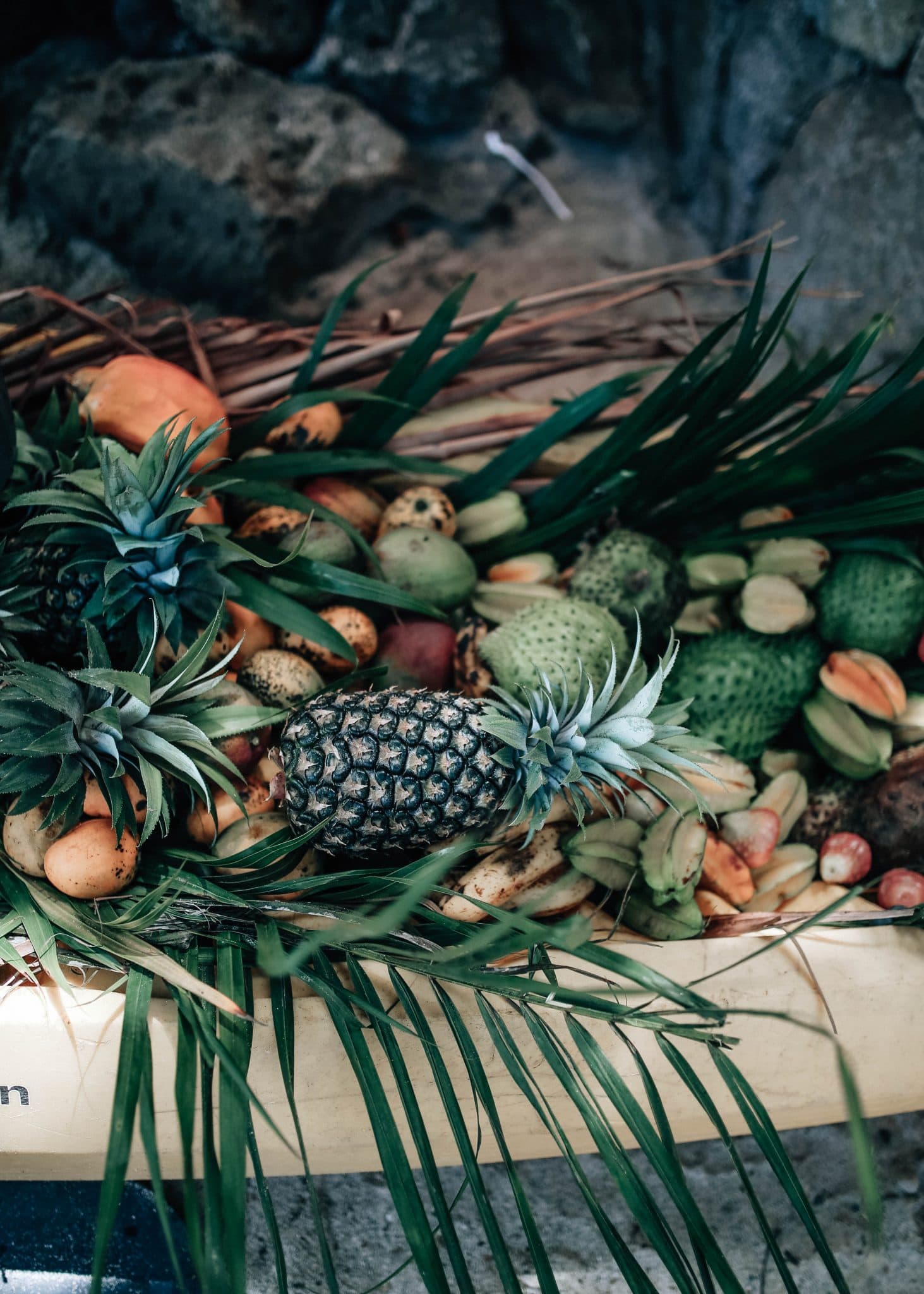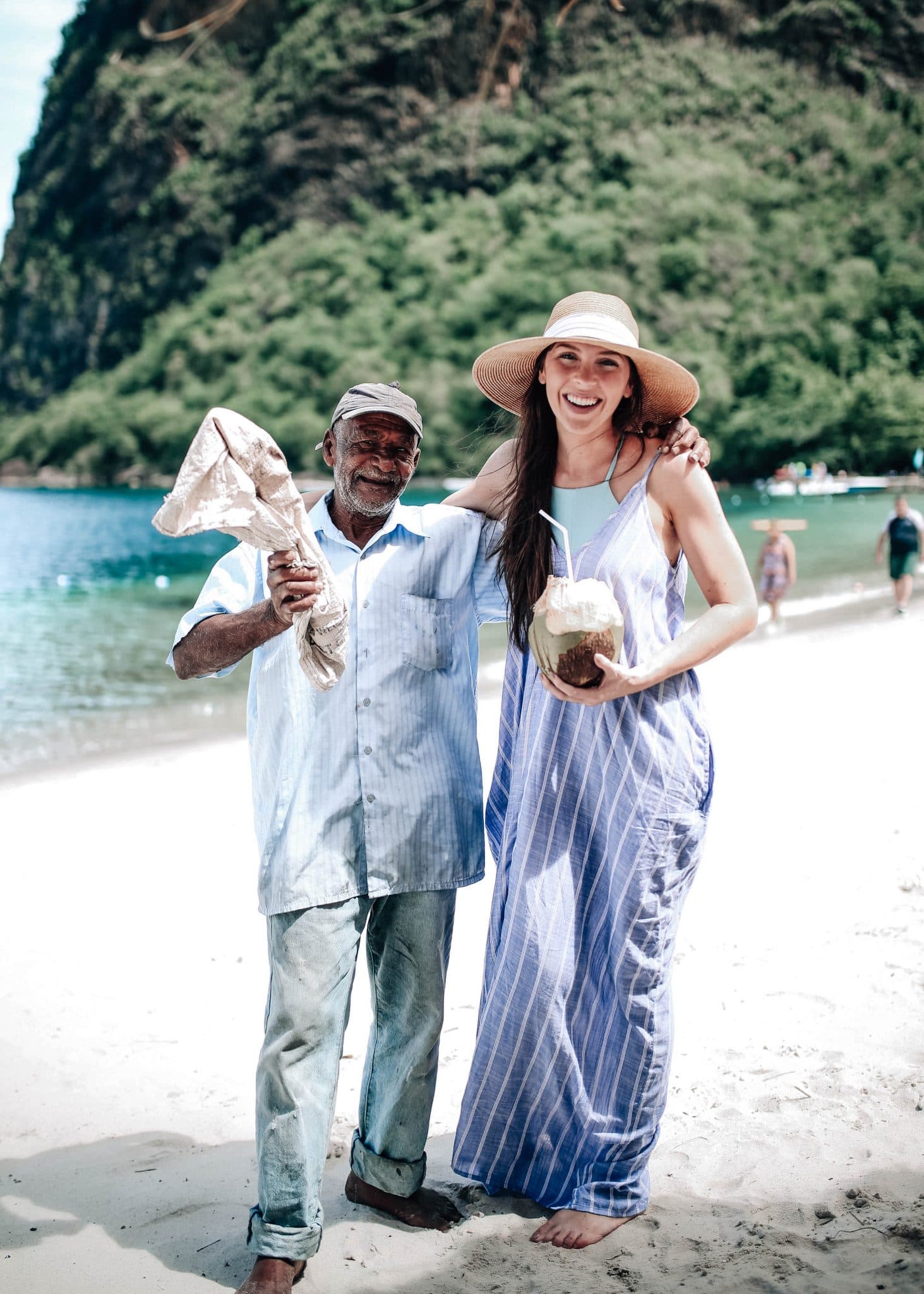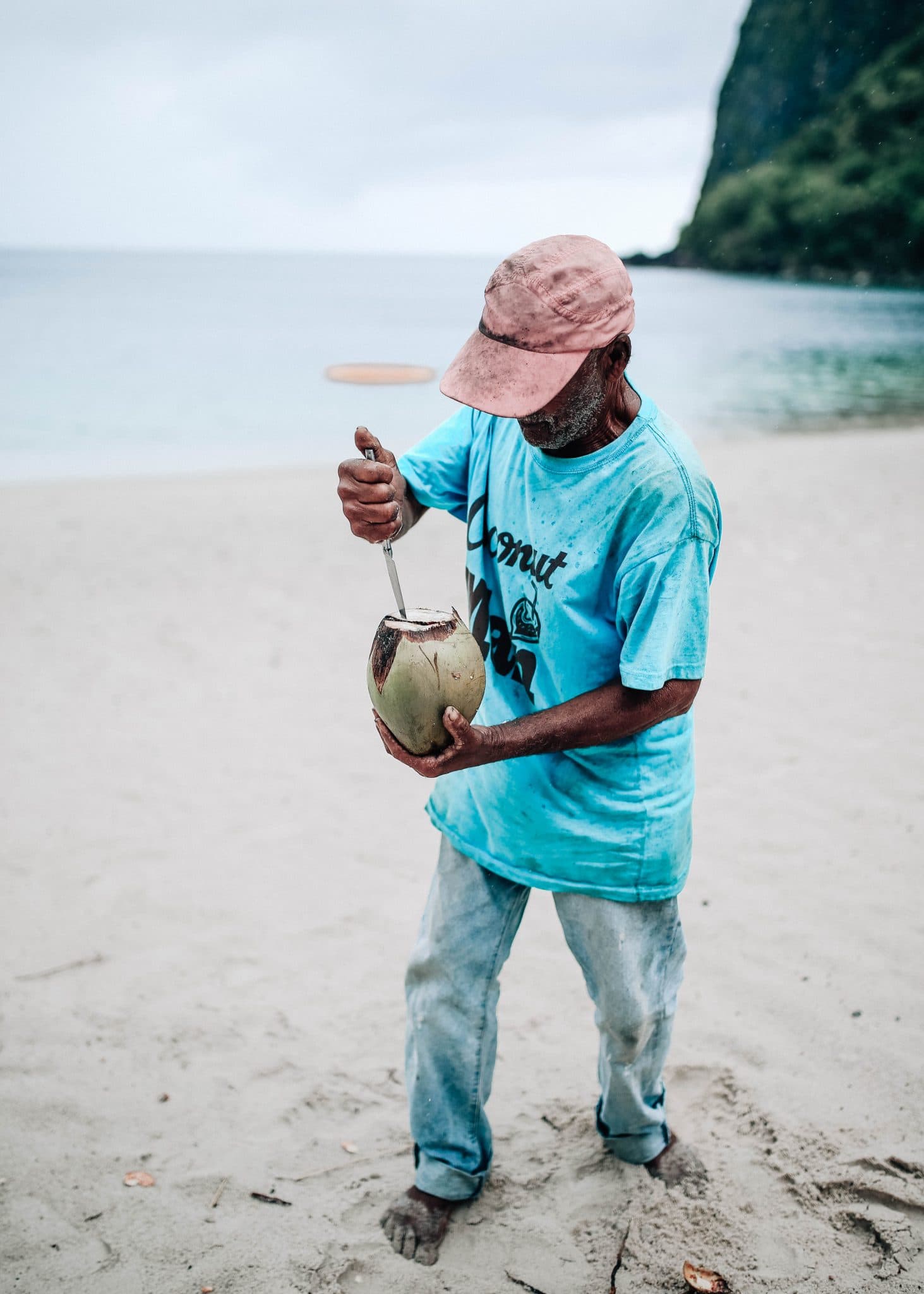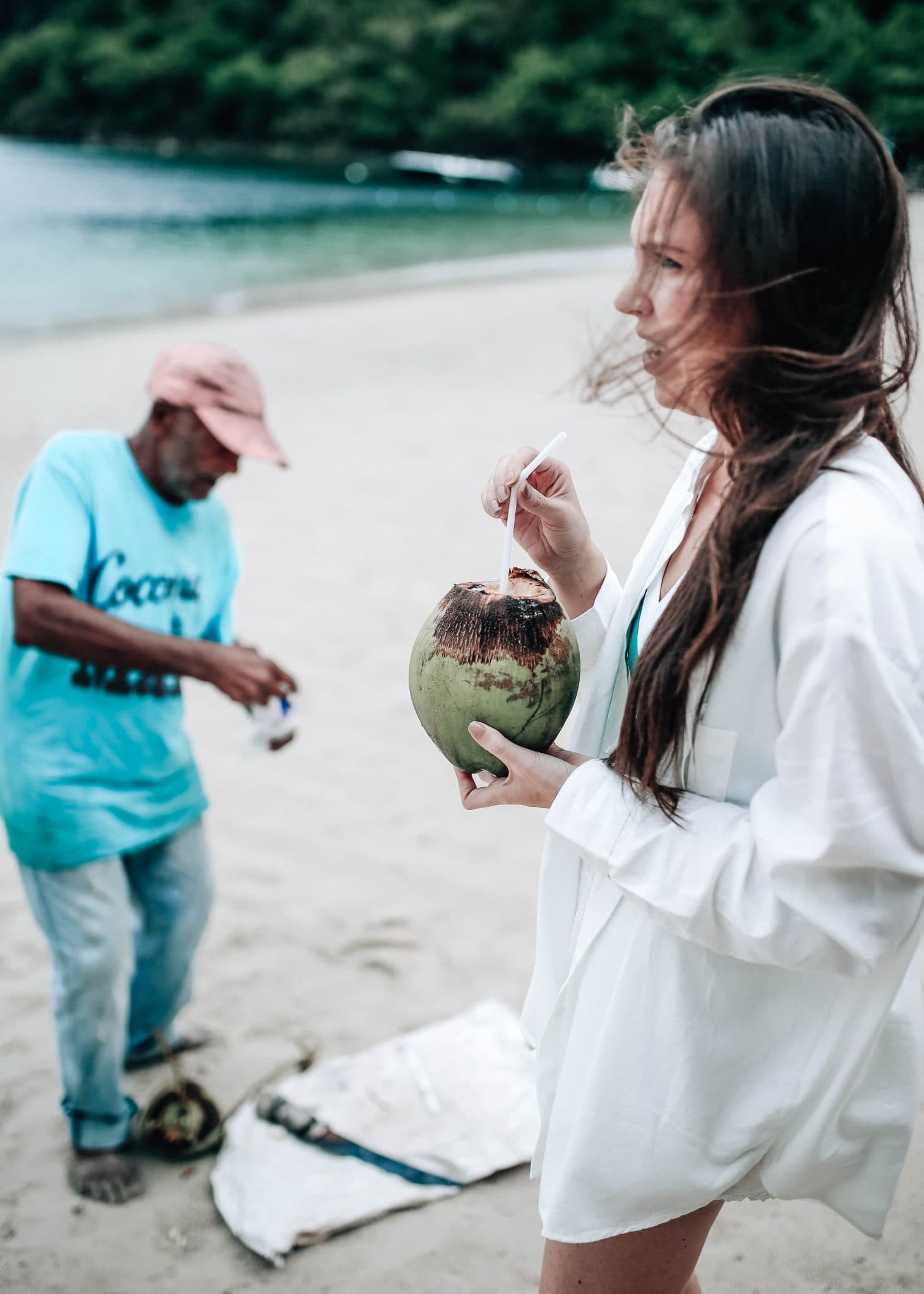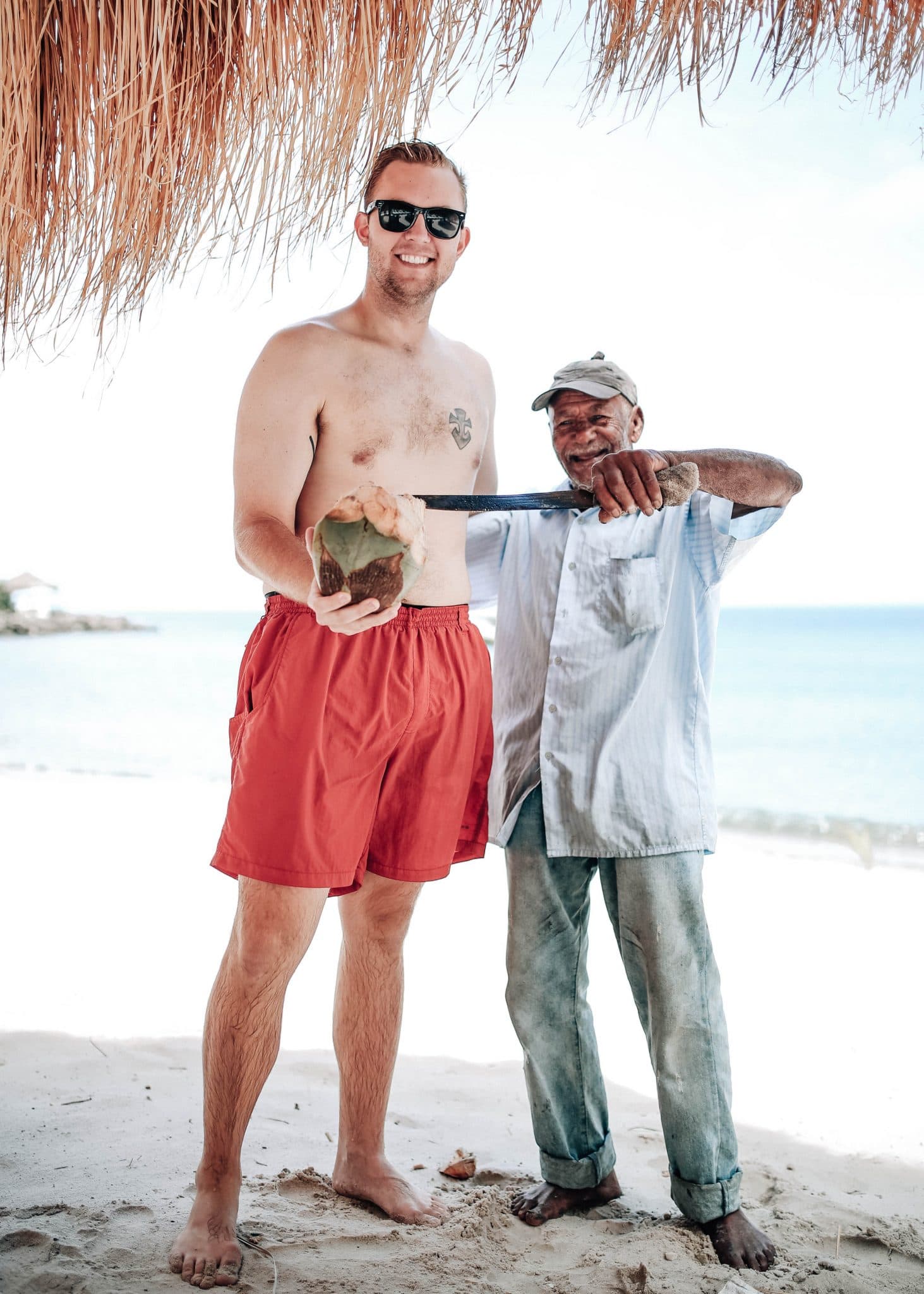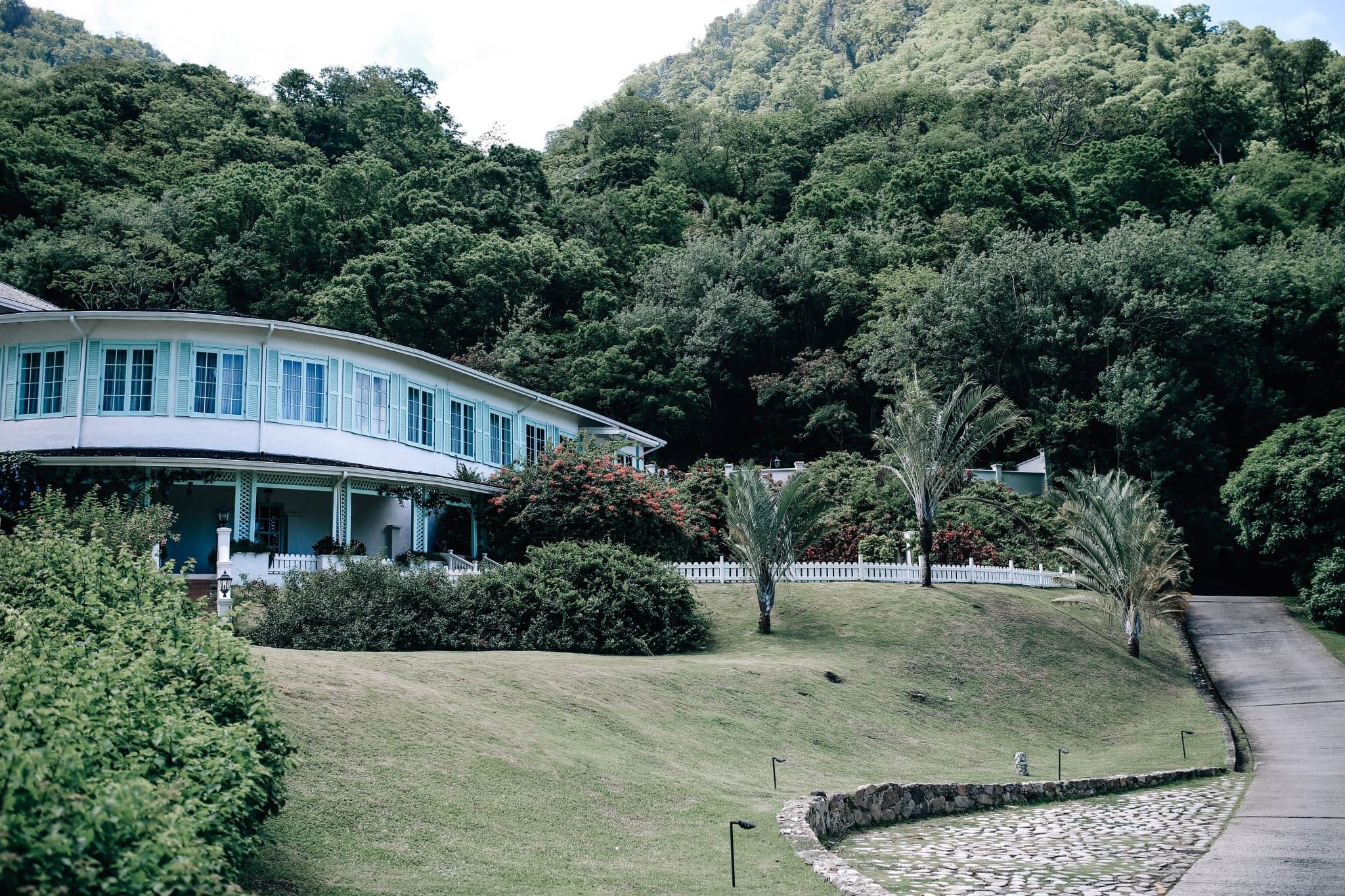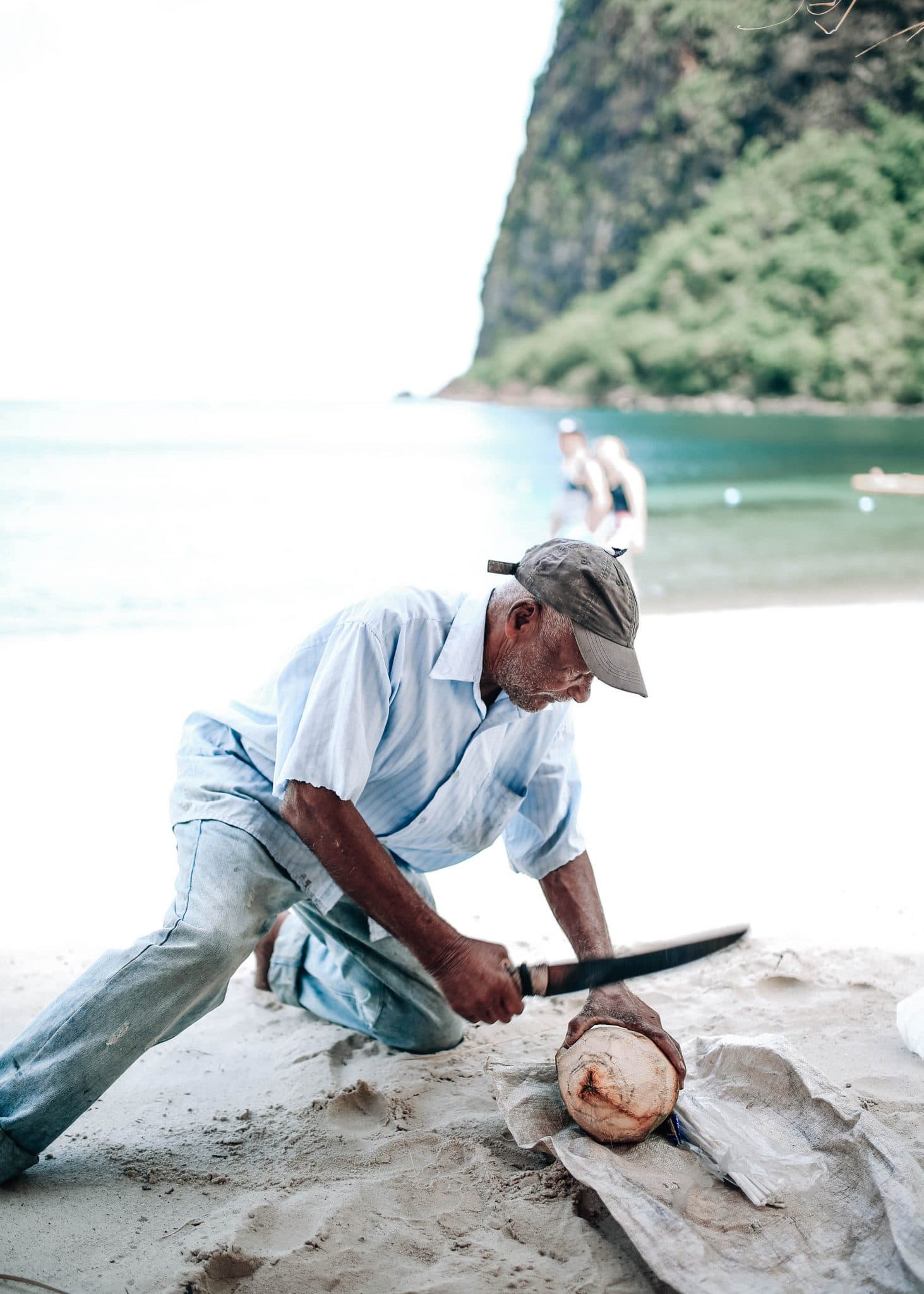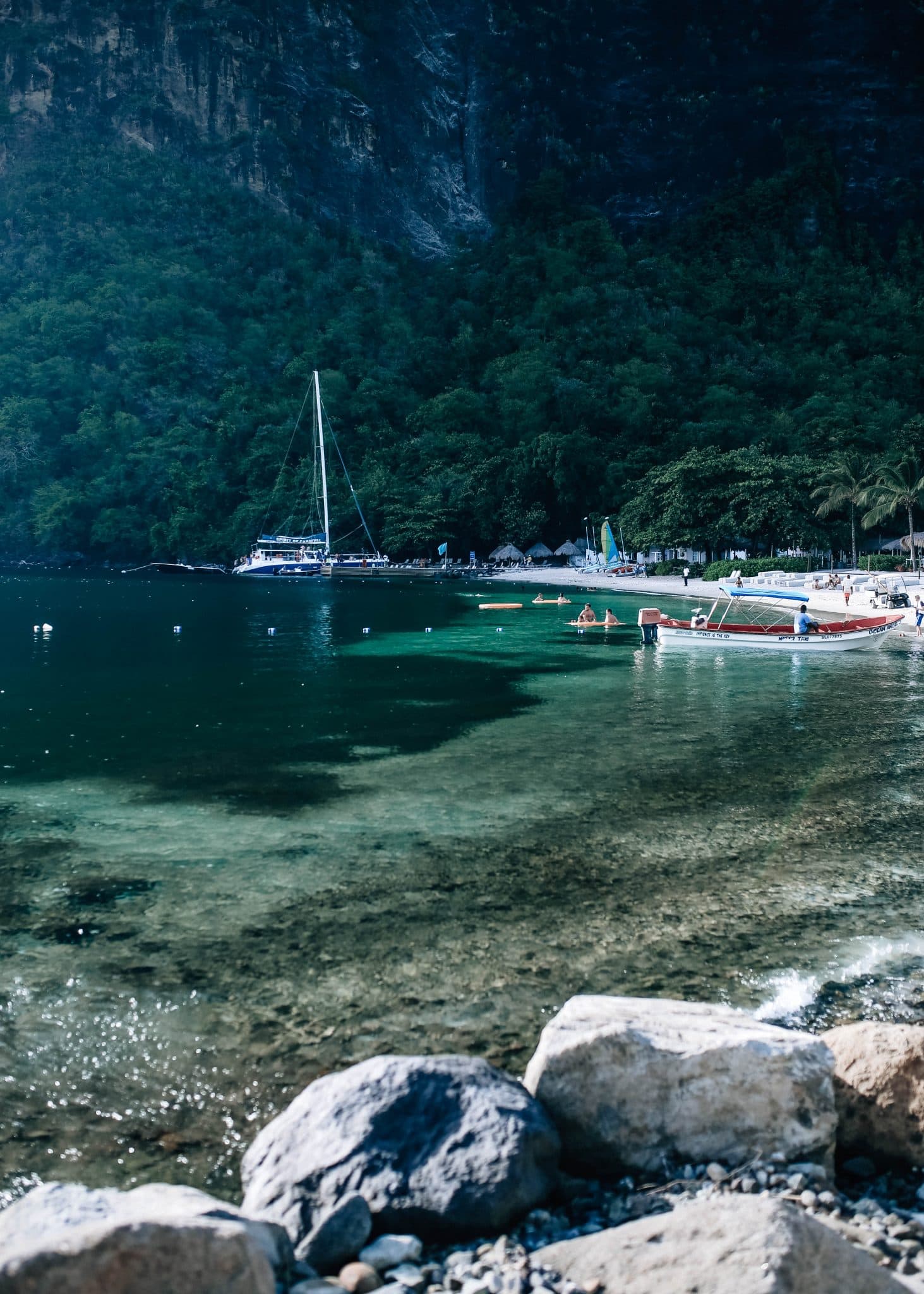 A few words that come to mind when I think of Sugar Beach… relaxing, luxurious, scenic, and fun. Our trip was exactly what we needed and we would LOVE to go back some day. I'm so glad we chose to specifically stay at Sugar Beach for our accommodations because there aren't many other resorts that have easy access to a private beach and all of the other features we were lucky to experience. We almost split up our trip into two separate hotels and I am SO glad we didn't do that.
TJ and I were engaged for about a year and a half so, by the time our wedding came, we felt long overdue for a vacation! It was such a surreal feeling being in such a beautiful place with my husband right after our wedding (still getting used to saying I have a husband!). We will treasure this week forever and are so thankful the trip went so perfectly.
If you have any questions about our trip, the resort, or anything else, let me know in the comments!
Thanks for reading! Hope y'all had a Happy 4th of July weekend!! TJ and I visited some of my family up in Rhode Island and it was beautiful!
xo, Shelby