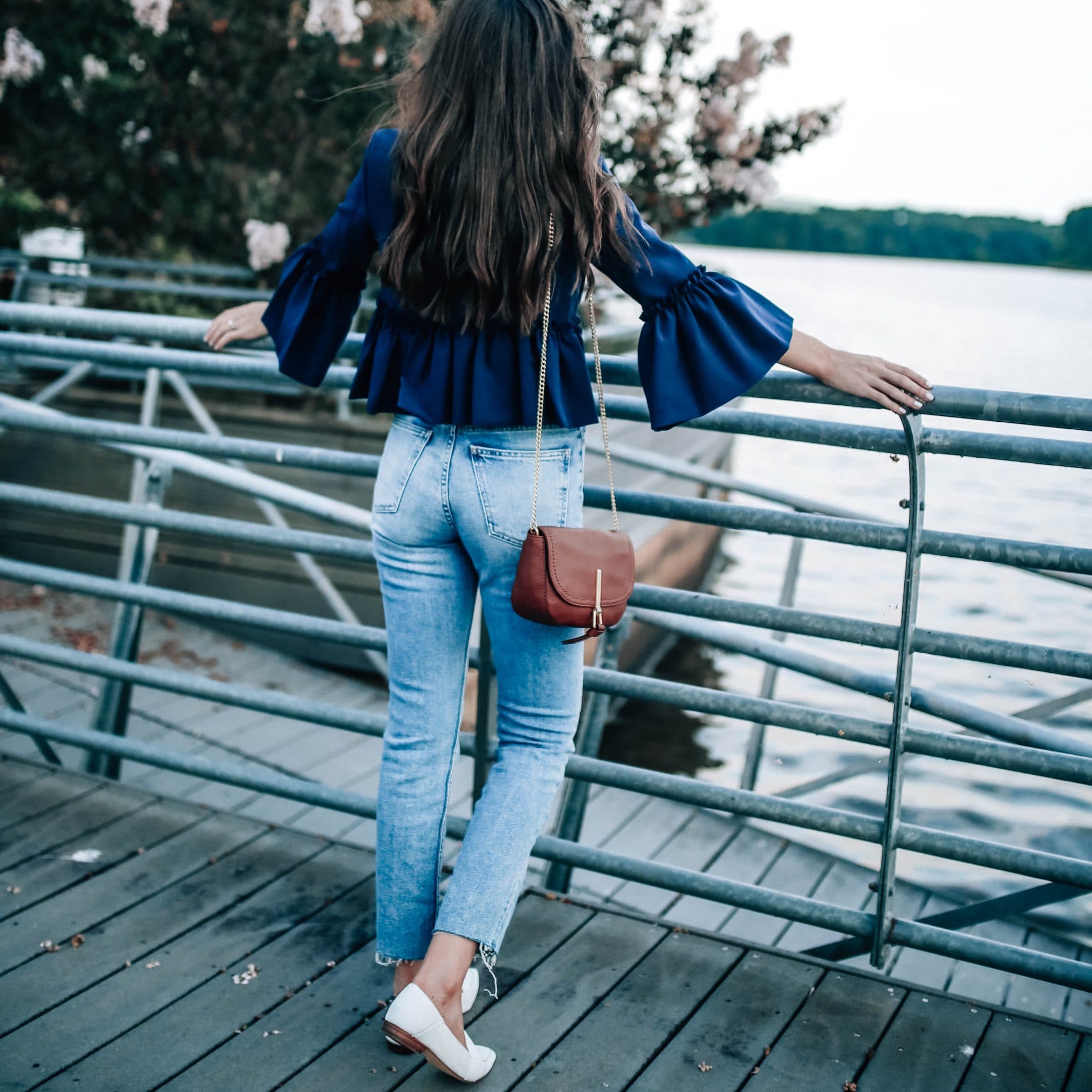 Hello again, Monday… you came too soon!
I had such a great weekend and am sad for it to come to an end. On Friday, we met up with our best friends for a Mexican dinner (we hadn't seen them since the wedding!), and on Saturday we saw my parents also for the first time since the wedding. Last night, TJ and I decided to try out a new restaurant on Glenwood, The Cortez. It was delicious! I'll share pics of my oysters in all their glory later this week. It was a weekend full of fun, a trip to Nordstrom for their big sale, some home office organizing and errands.
This cropped ruffle-sleeve blazer is one of the items I purchased from the sale! The navy color is the only color included in the sale but it also comes in black, pink, and white. Even without including the sale price, this blazer is one of my favorite finds to date. It is under $100, perfect for work, going out to eat, and adds so much to the classic blazer. The ruffle sleeves are cute on their own but what I really love is how it is cropped… making it perfect for any high-waisted pants or skirts!
Thanks for stopping by!
xo, Shelby