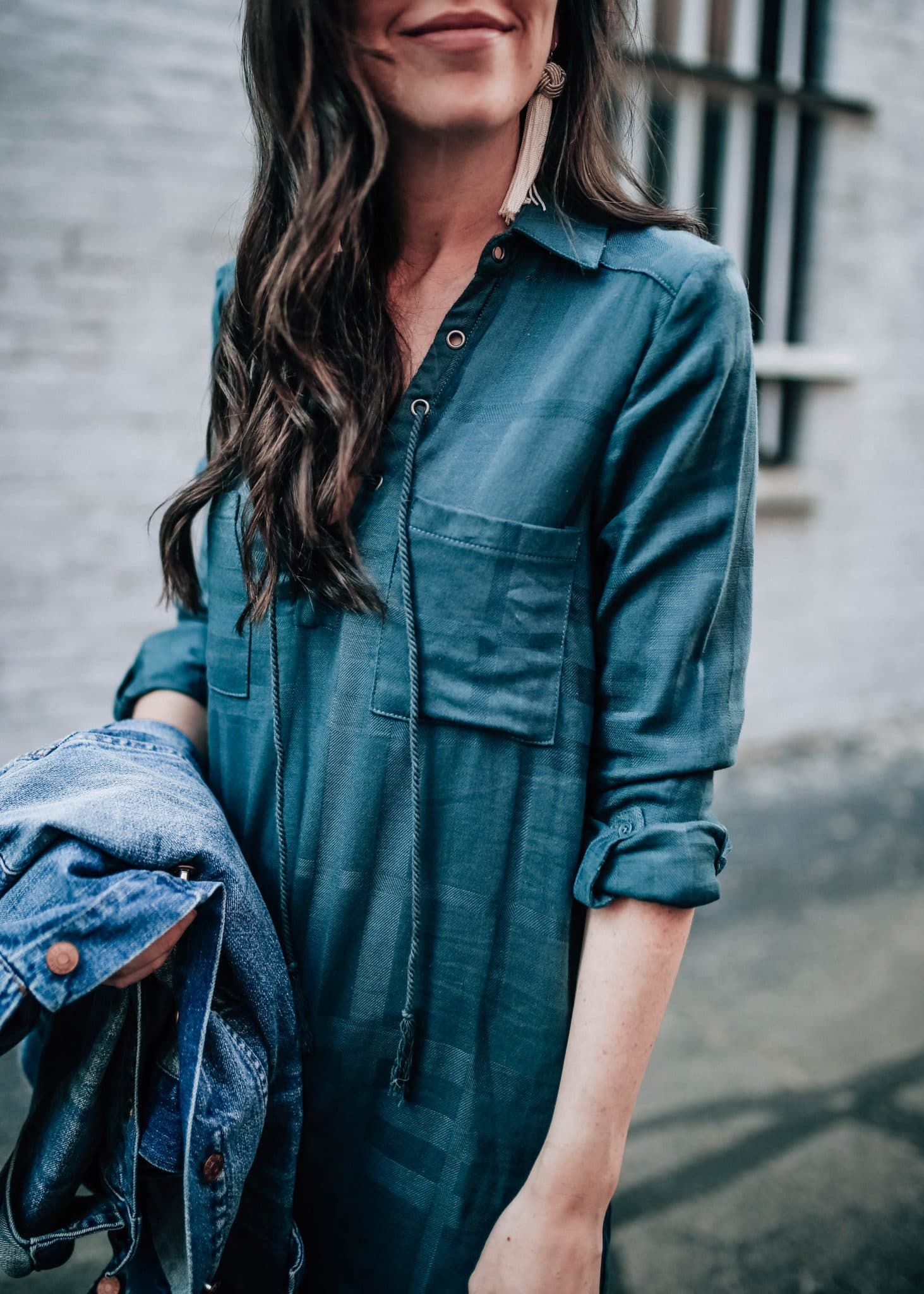 Everyone's style evolves over time and sometimes that means finding new favorite brands of clothing as your style changes. I can definitely say that my style has become more casual and laid-back over the past few years. If you look at some of my older posts (please don't), you'll see that I wore heels more often and pieces that weren't always practical.
These days, I only purchase items I know I will wear repeatedly and ones that I know will last. A few of my current favorite brands: Free People, French Connection (always have the best sweaters), Lovers + Friends, ASTR the label, and more. There are so many more but the best part is that there is a place where you can find all of those in one spot and that is… Bevello! I've always been a big fan of Bevello and stop by the store whenever I'm running errands around Cameron Village. I love the style of everything they offer in their store and I love how they carry so many great brands. I went in there the other day and had to control myself with all of their fall sweaters. Note to self: It is summer until the 21st – it definitely does not hurt to prepare though!
I did, however, find this beautiful teal flannel shirt dress by Cupcakes and Cashmere. I pictured myself wearing this with booties (as pictured today), with slide on sneakers, or with taller riding boots for fall. Either way, this dress is stunning and the color is so unique. Bevello, you keep doing what you're doing! Scroll down to see more of this outfit I can't wait to wear throughout the next few months!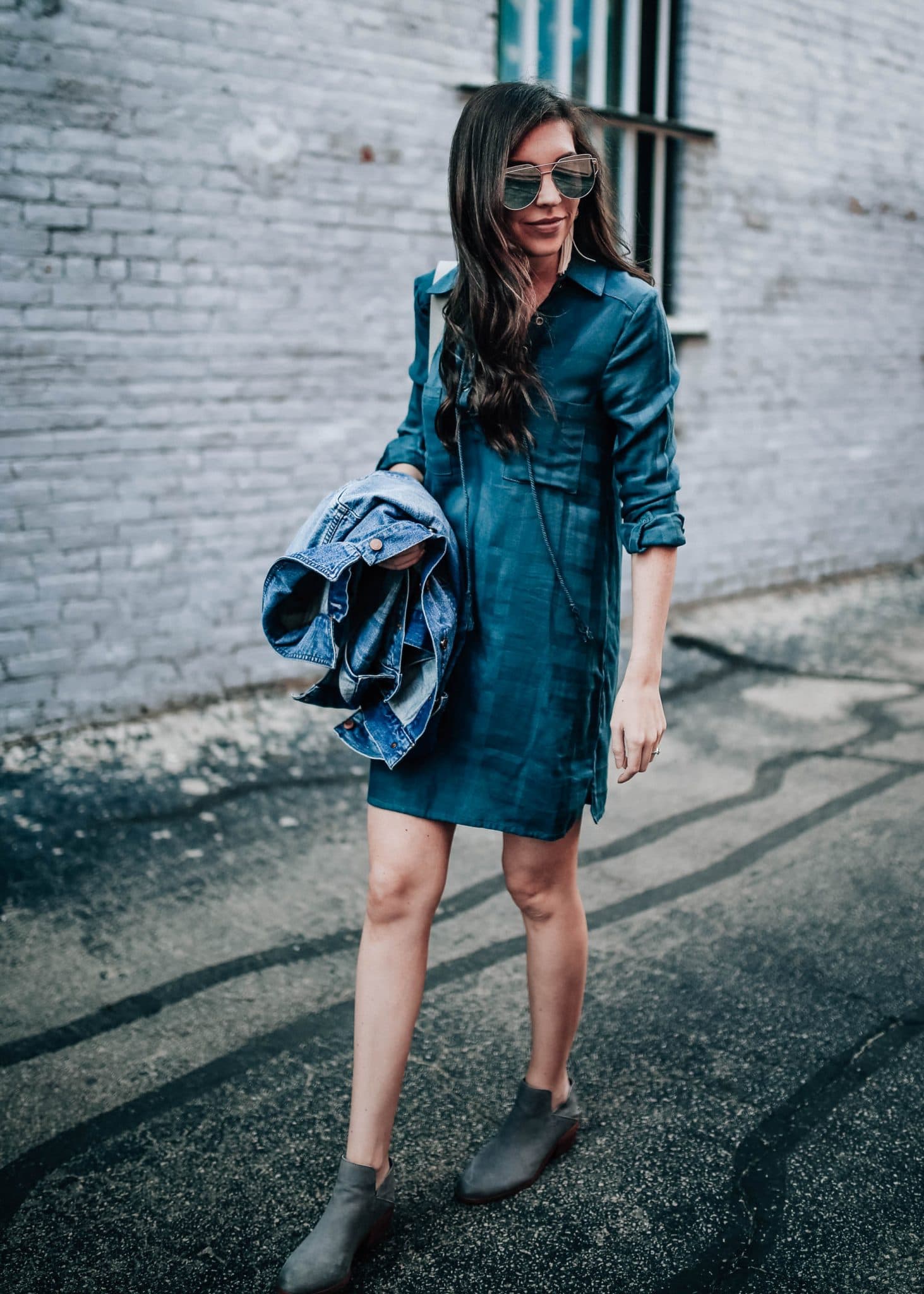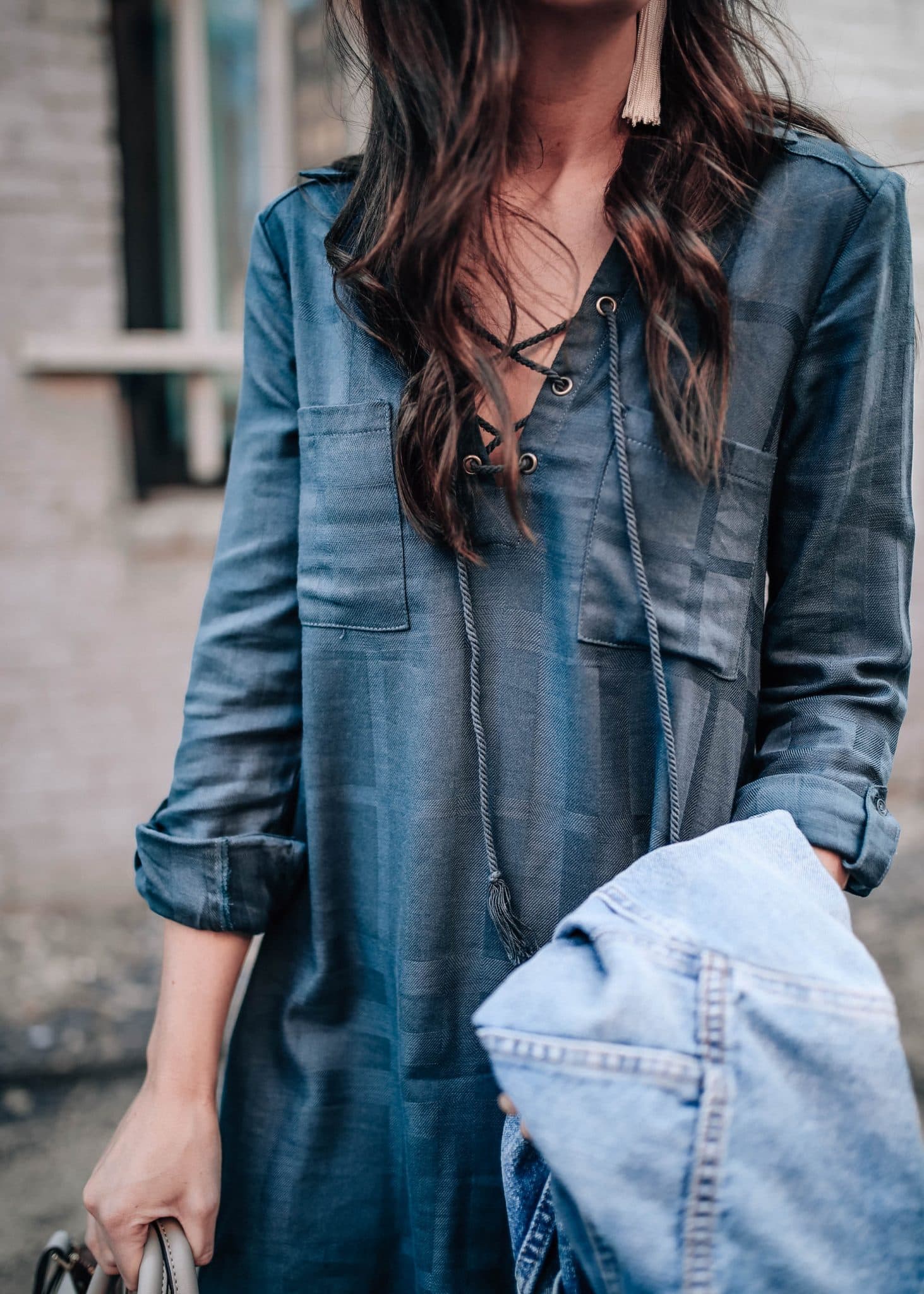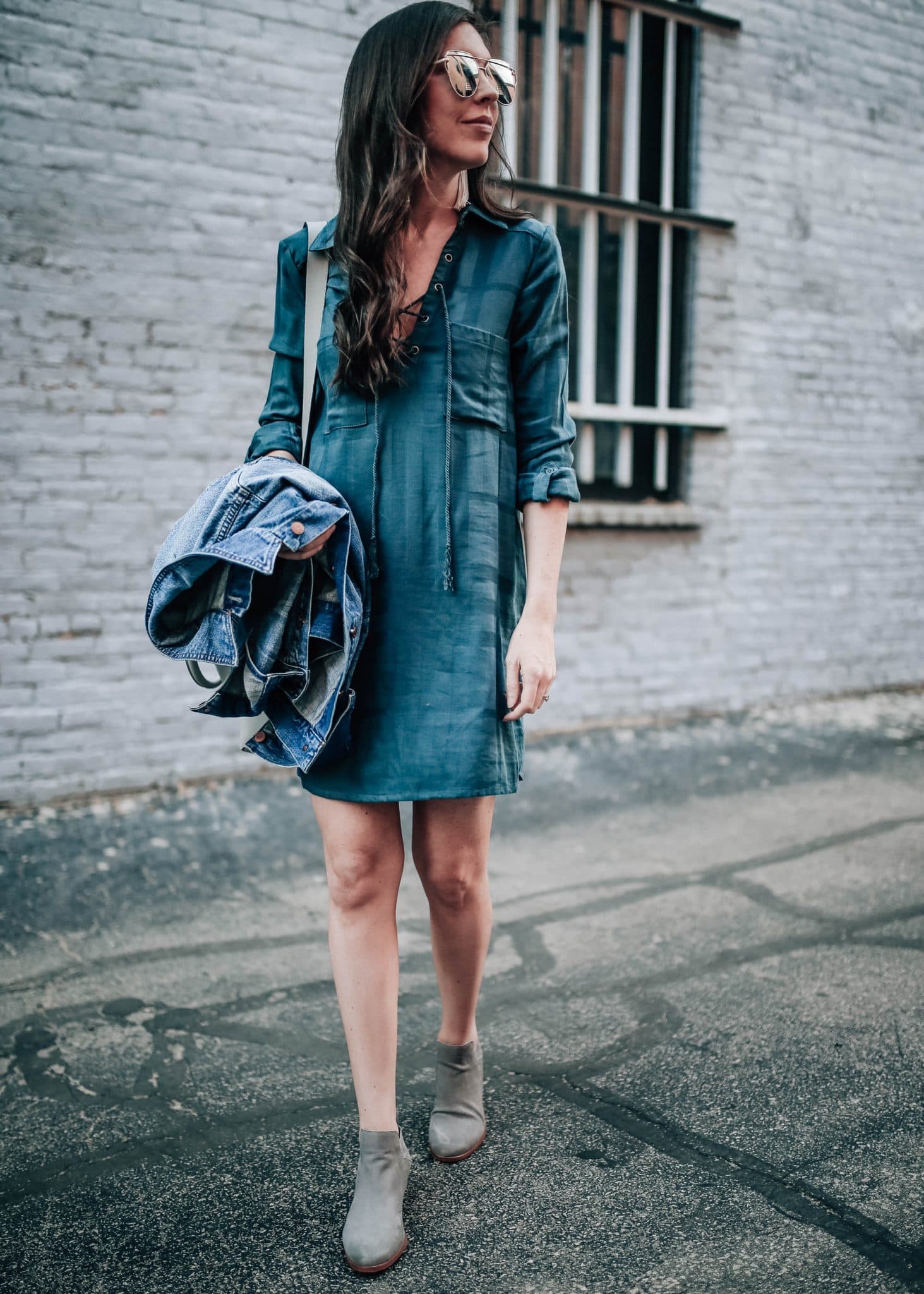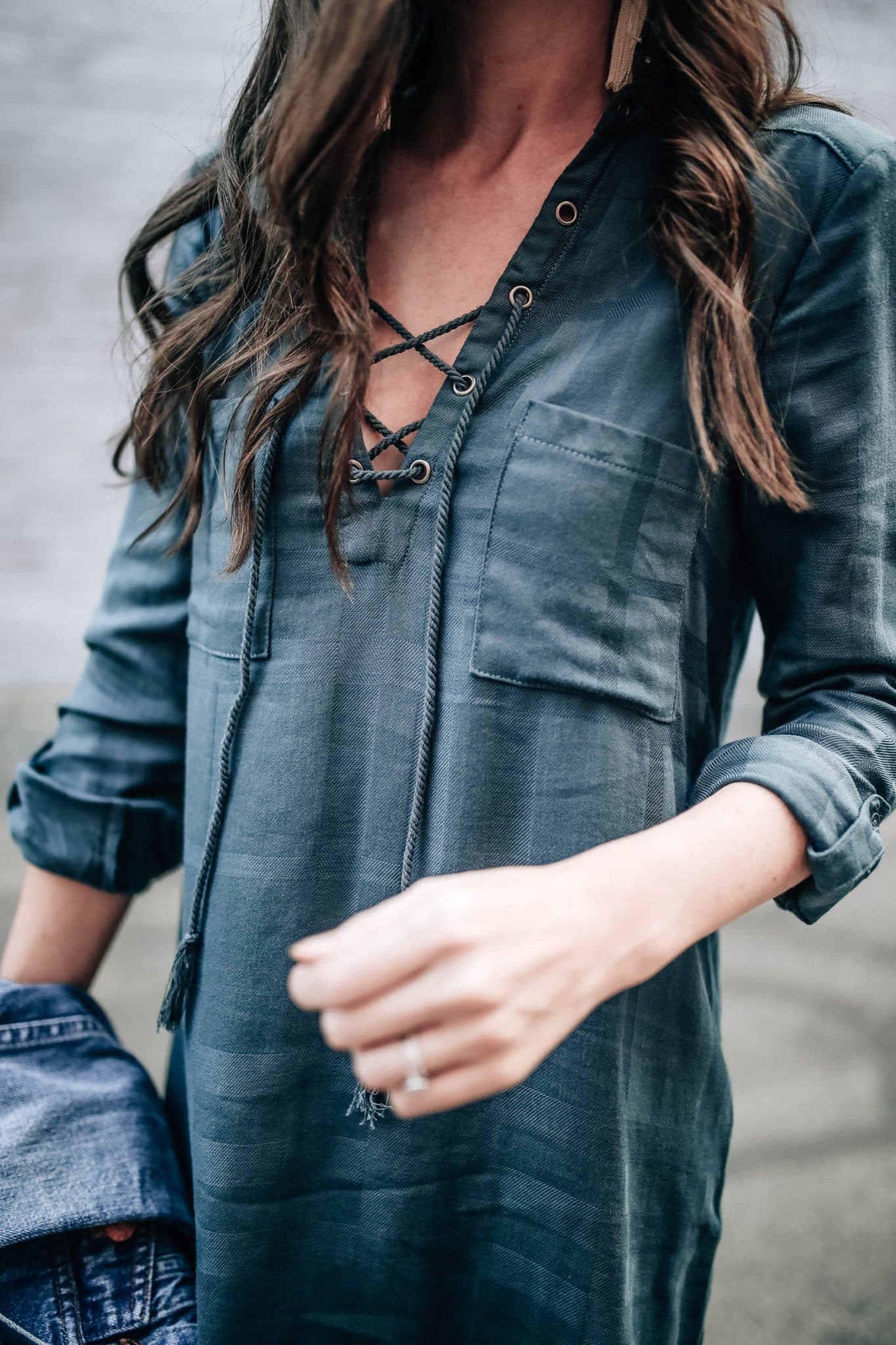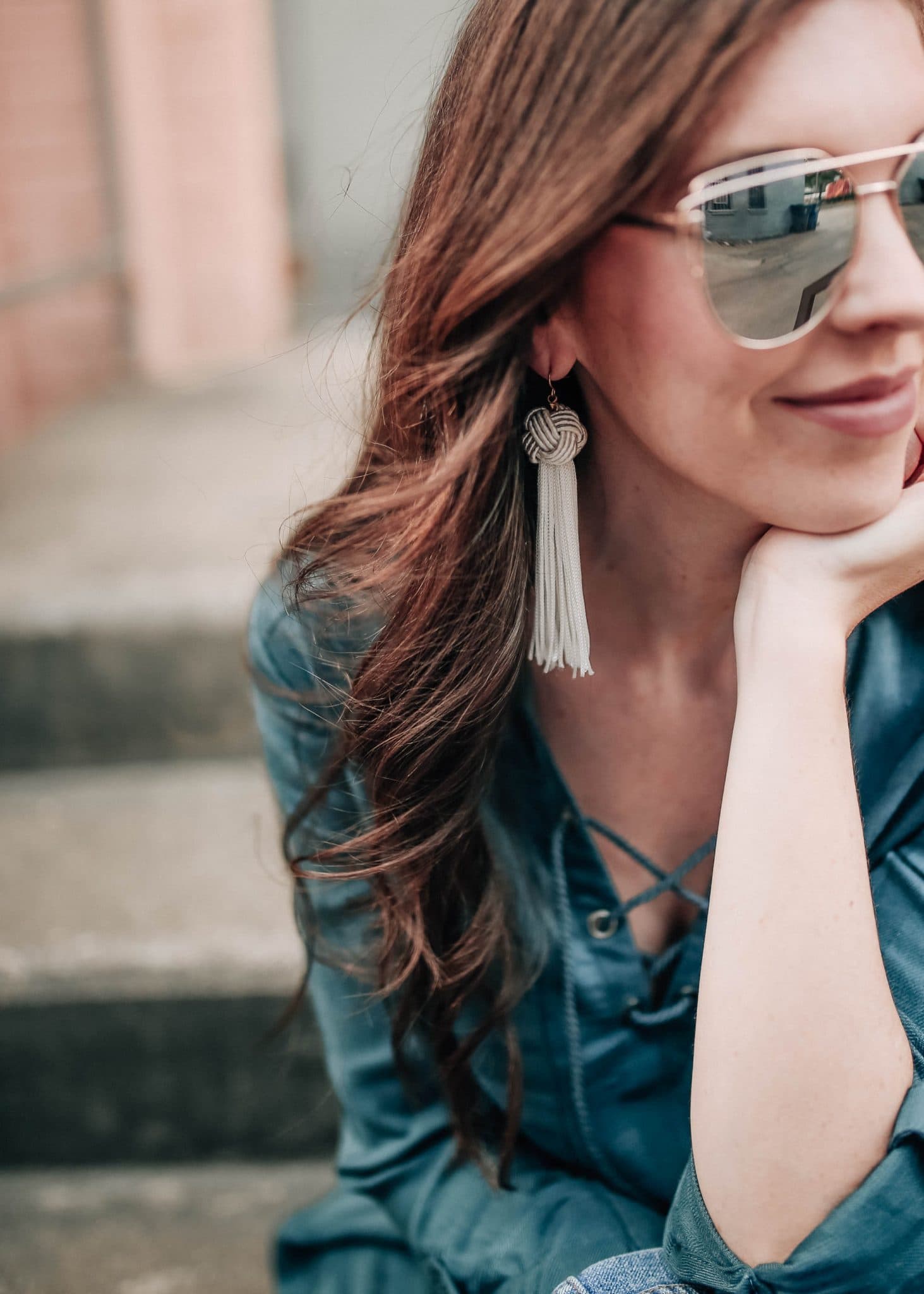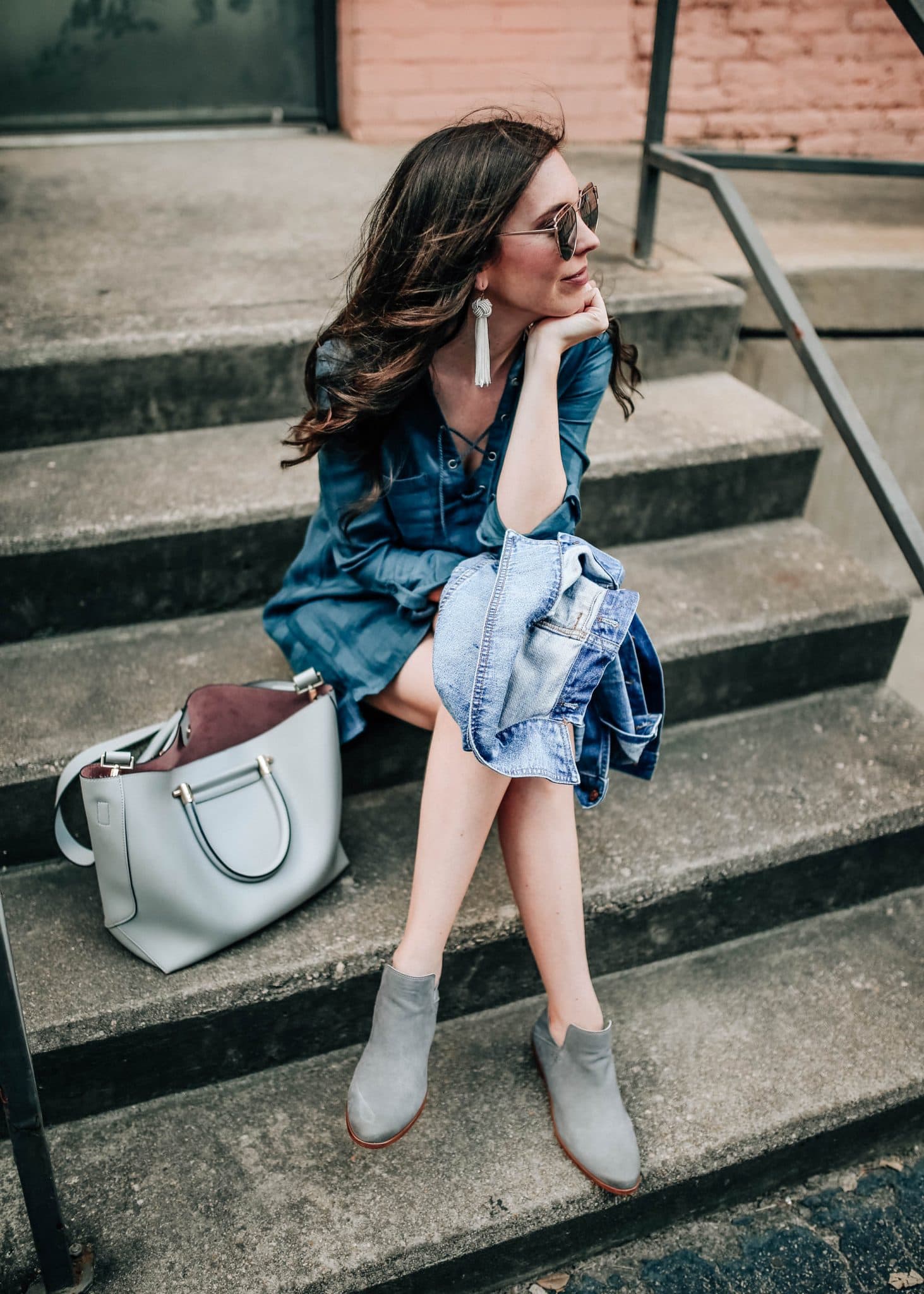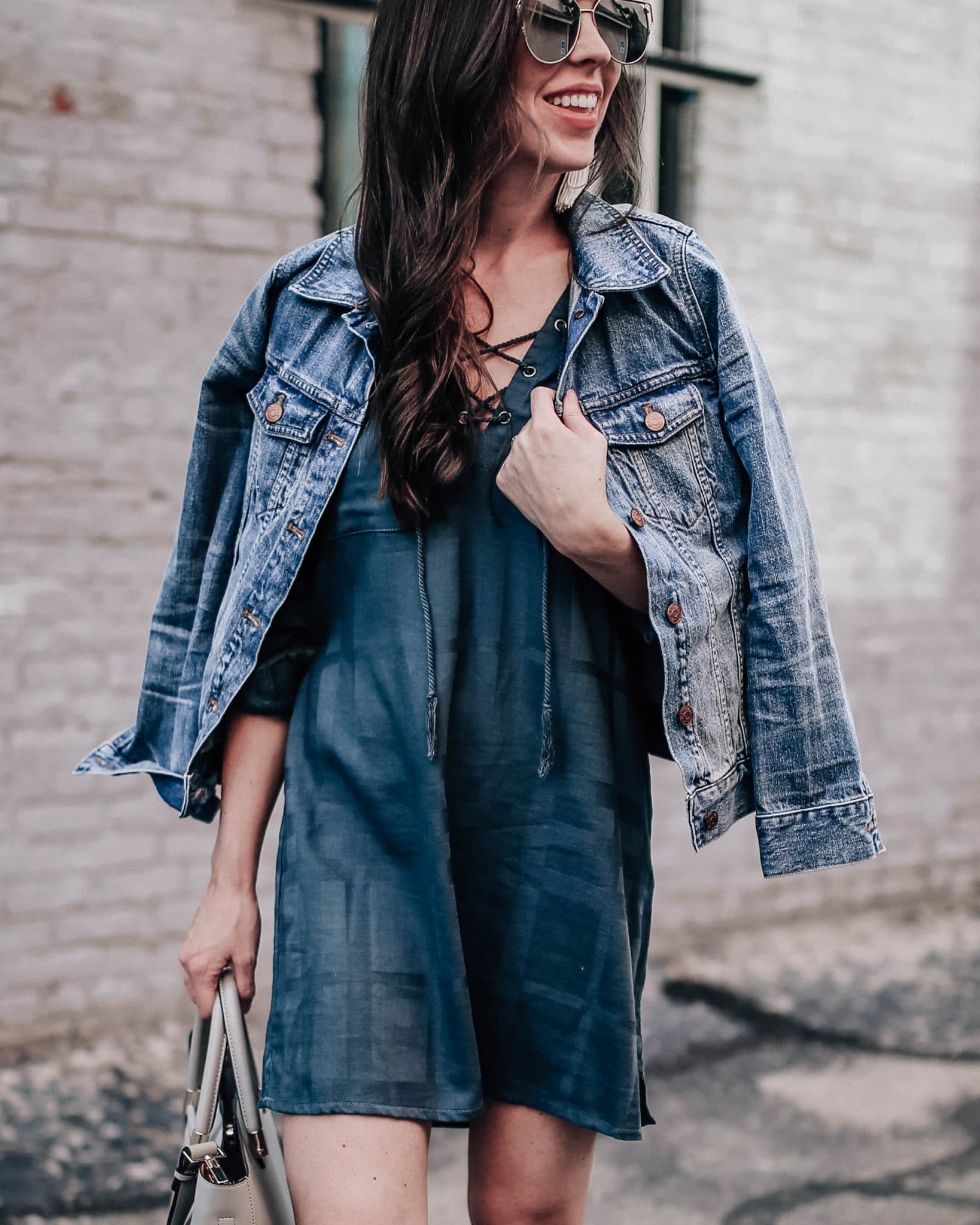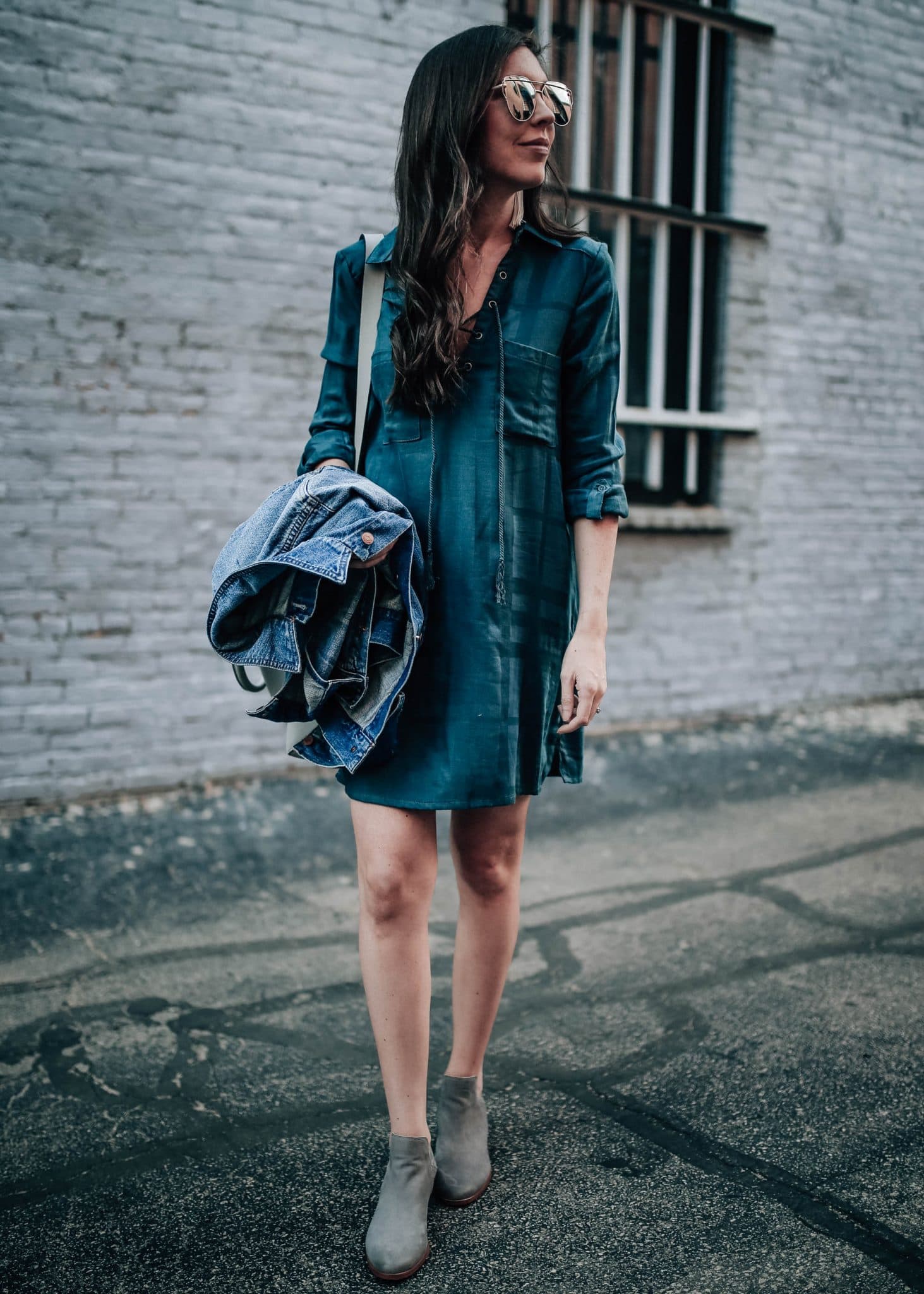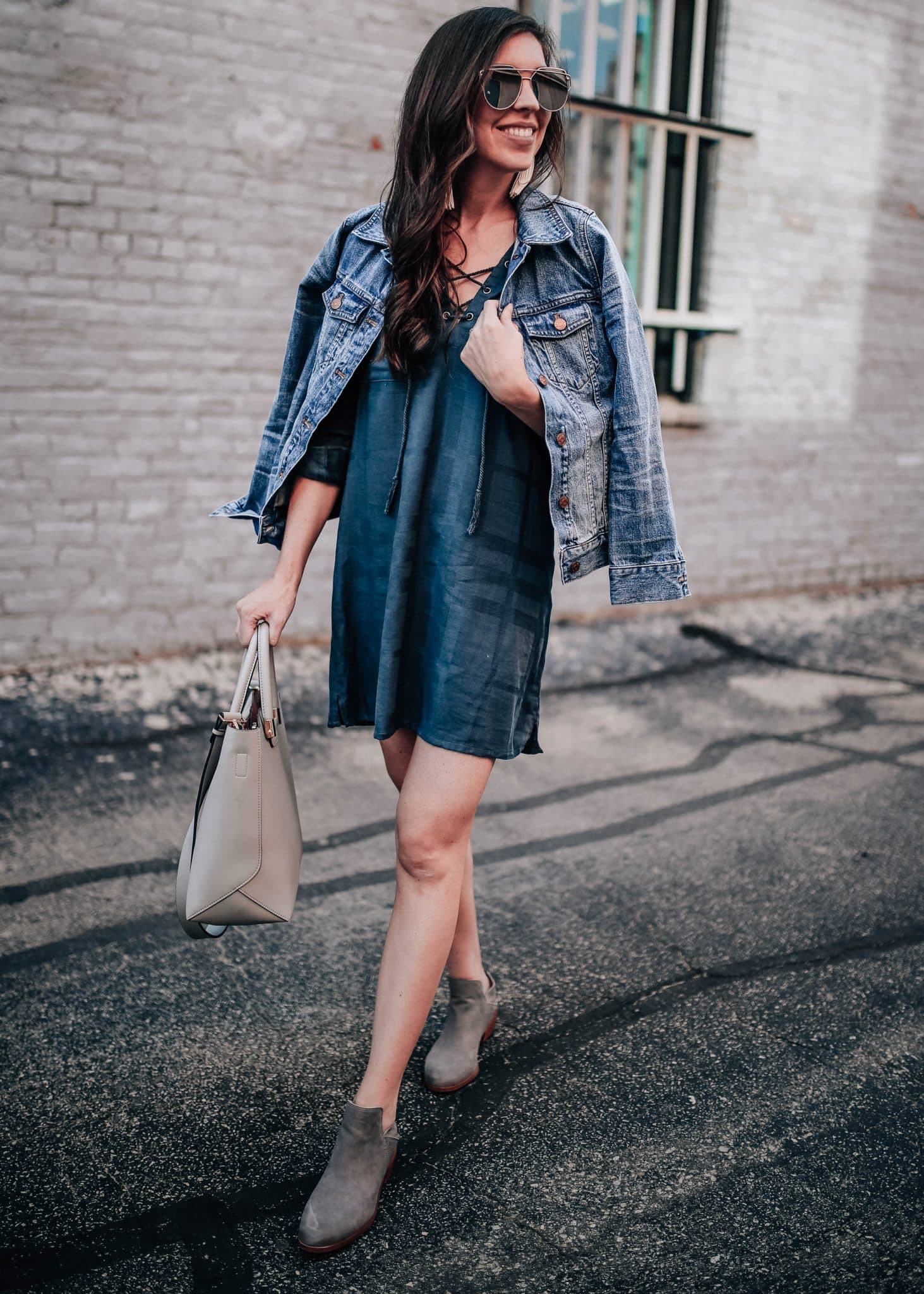 I hope you all had a good long weekend! I felt like I had never-ending to-do lists each day but I still found some time for some much needed relaxation! I also can't believe it is September already. This month is a really busy one for me including a bachelorette weekend for one of my best friend's, a baby shower for my other best friend, birthdays, and a few other things I'm trying to get done before the end of the year. Anyways, here is to a great (and short, yay!) week!
Thank you Cameron Village for sponsoring this post.