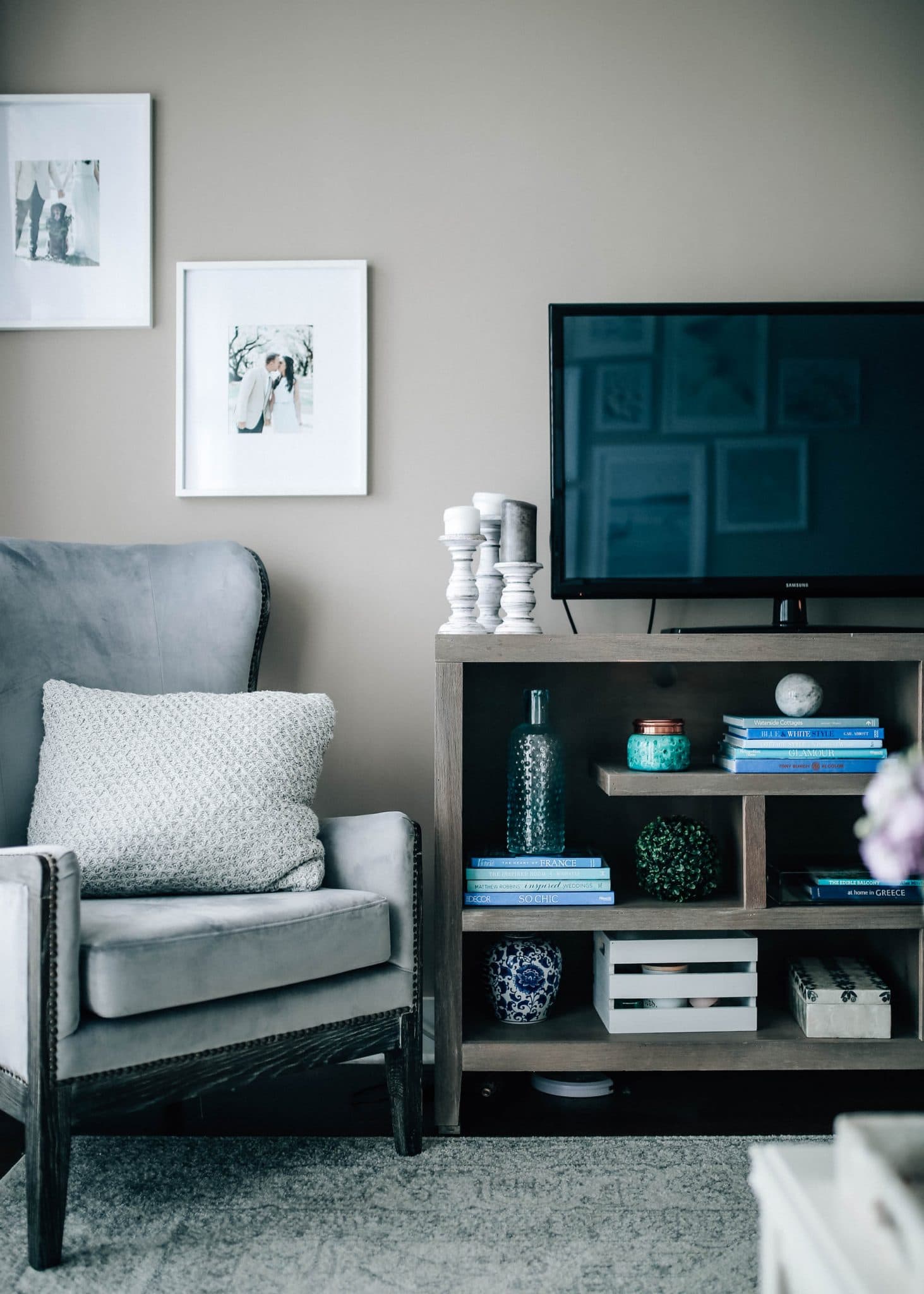 Happy Monday, y'all!
Today I am answering some of your home decor related questions in a Q + A style post and featuring one of my absolute favorite home fragrance brands, Capri Blue. I've posted about Capri Blue many times before because they simply make my favorite candle in the world and, whenever I am home, you can assure that my candles are LIT!
Anyways, I've gotten a lot of home decor related questions on my Instagram account so I figured I would put them all together on one page to make things easier. If you have any that I didn't answer, leave them in the comments and I will update the page!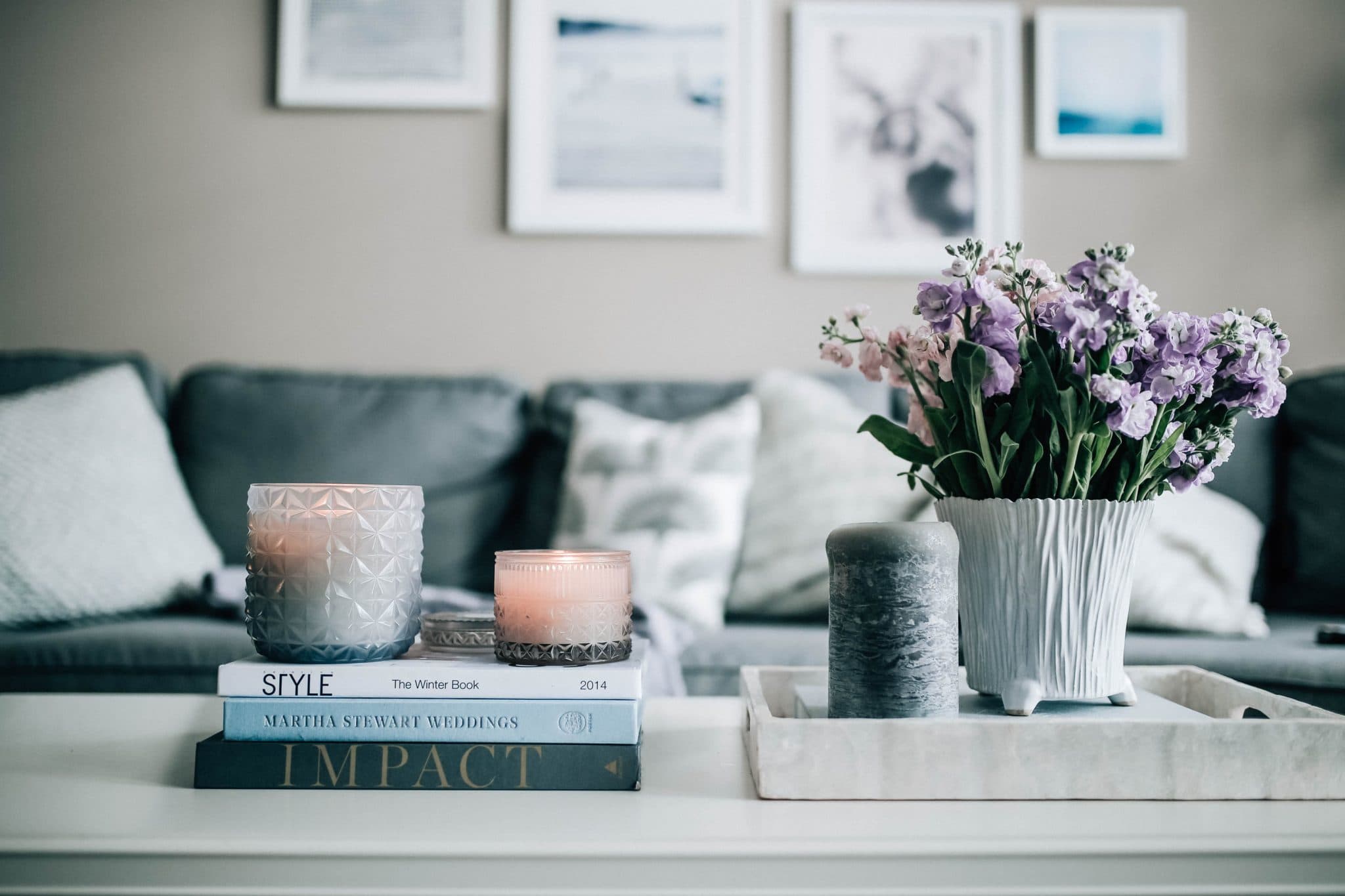 Q: Where did you find such great art and small decorations to bring everything together?
A: When I first started buying furniture, I knew I wanted my living room to have a specific color scheme… grey and white, with pops of blue. I made sure that all of my furniture was either grey or white and then I would fill up the spaces with small and more colorful items I found. I absolutely love the color options of Capri Blue candles so I always have some of those scattered throughout my apartment. I also found several smaller decor items at my local Homegoods. I didn't get all of it at once but rather over a few years and several dozen trips to HG… seriously, it is one of my favorite places. All of the artwork can be found at Minted. I definitely used the artwork as a way to bring in more color and give the whole room a casual, calm, nature-y feel to it. The majority of the artwork I was drawn to were flowers and water/ocean landscapes in cool tones.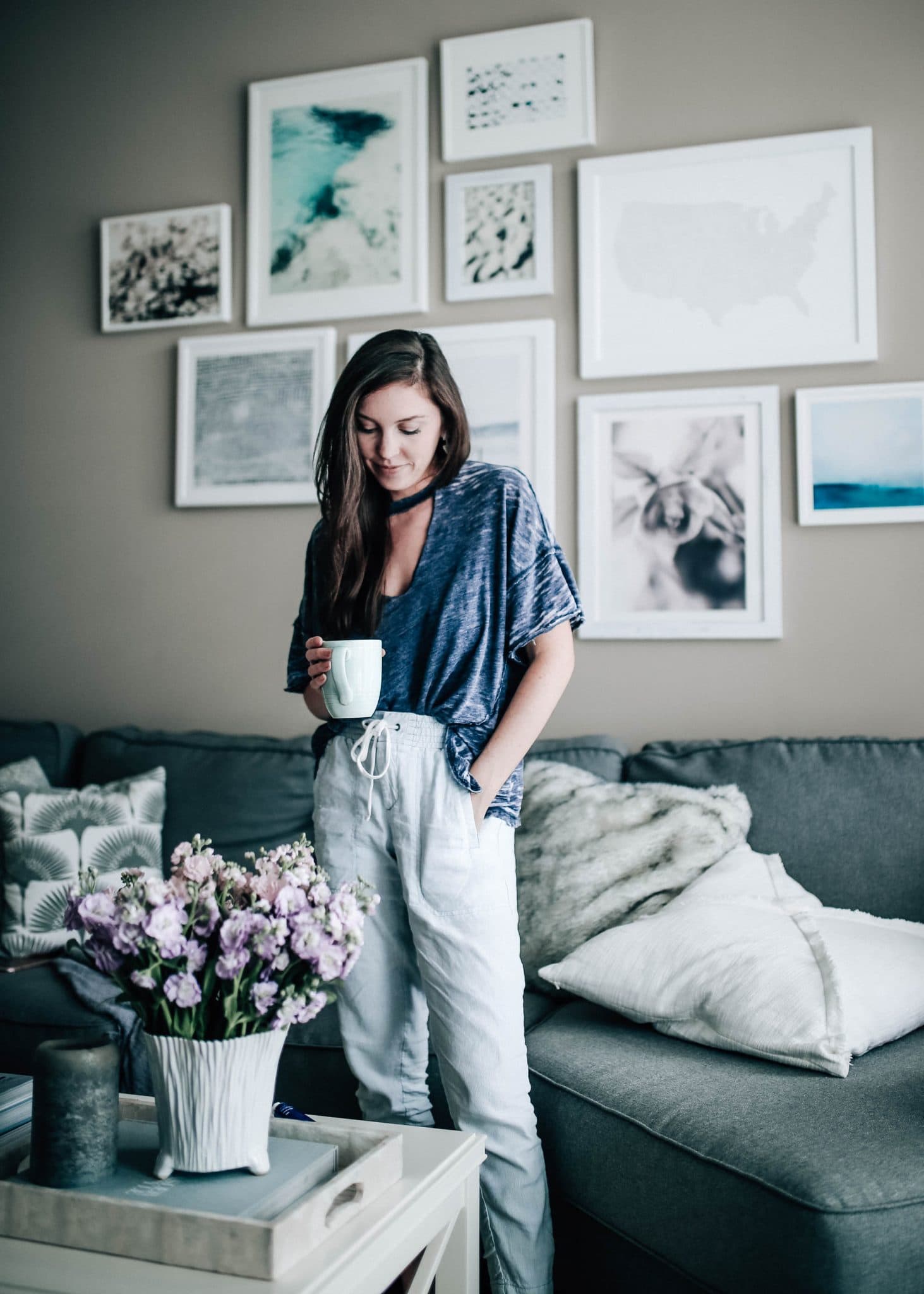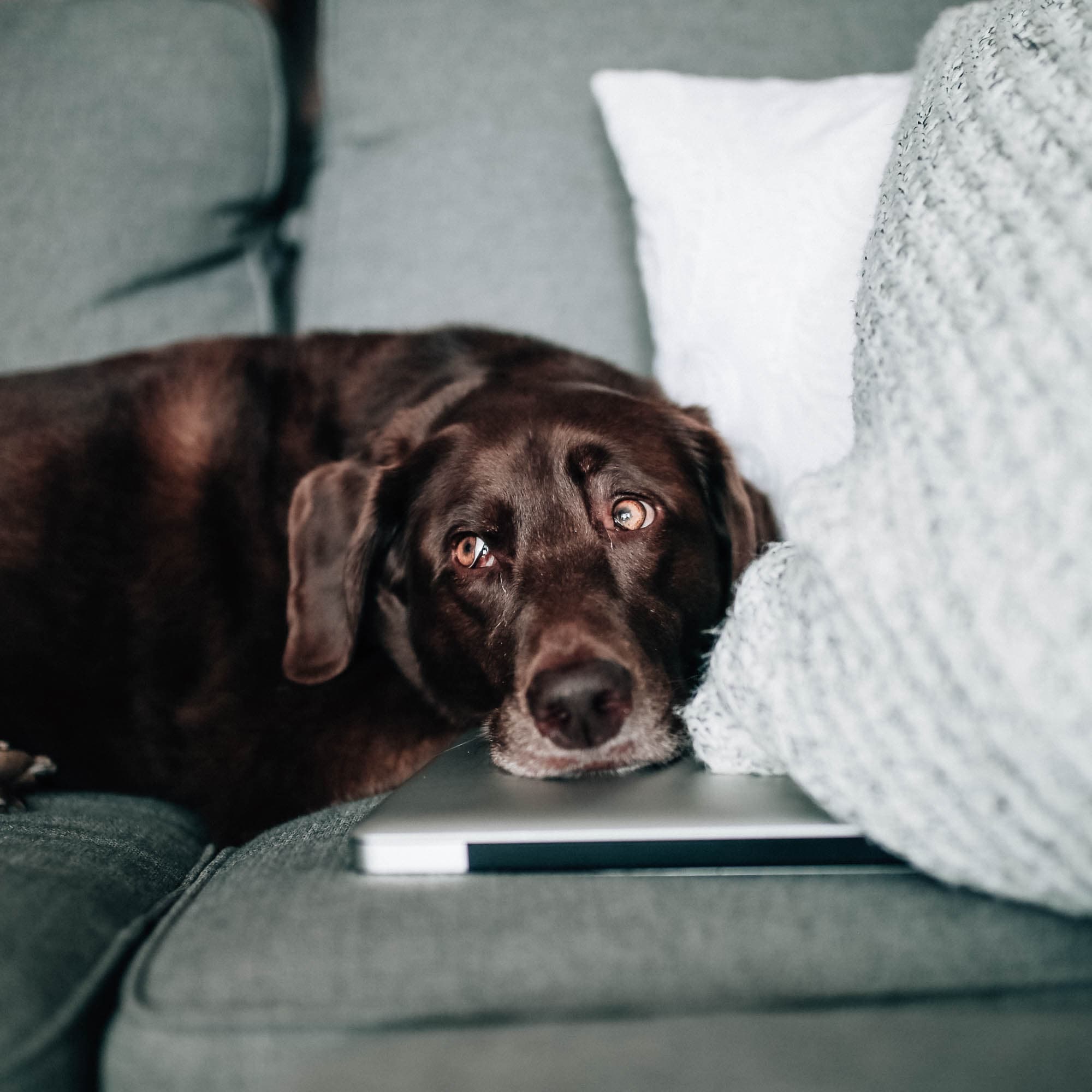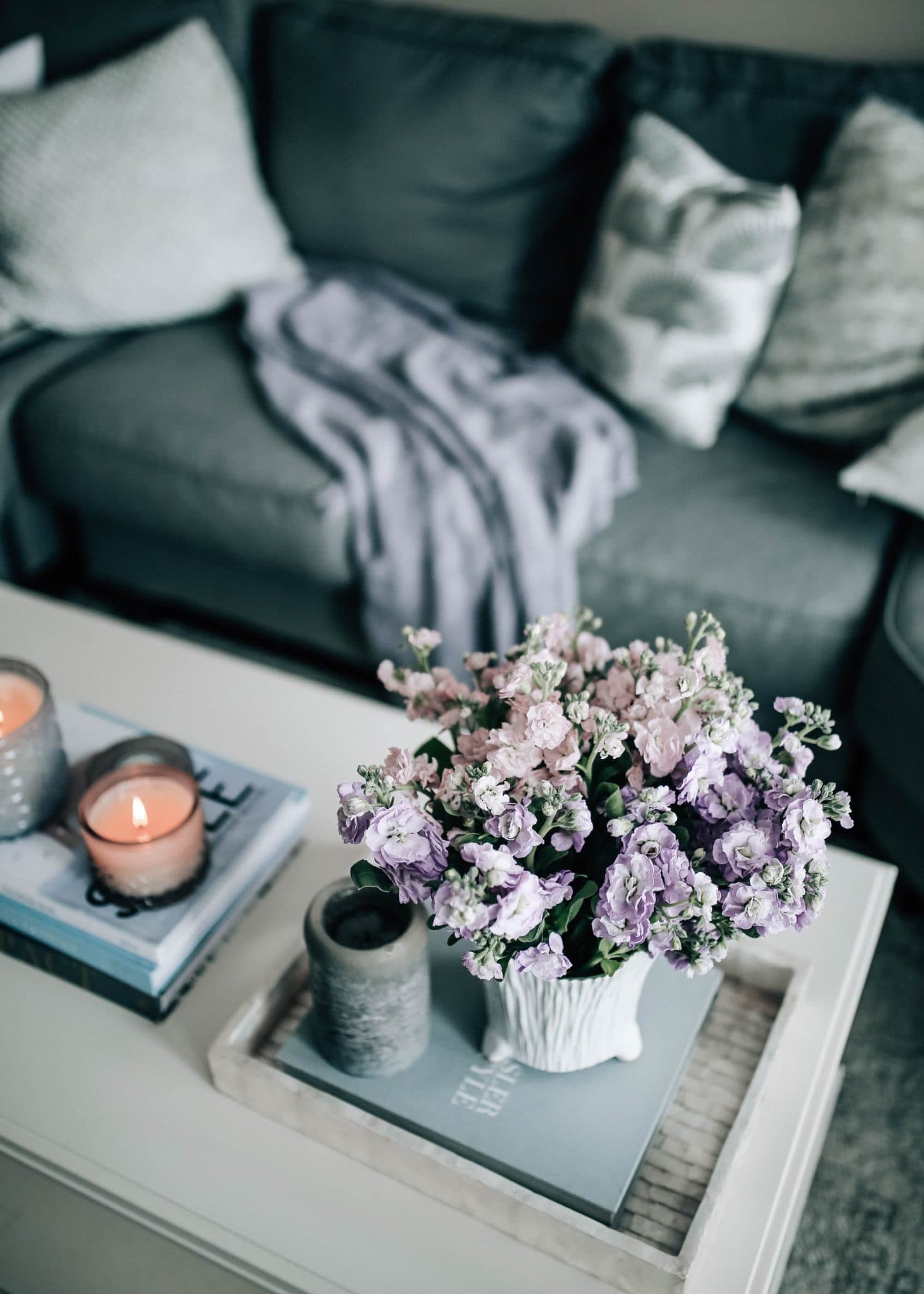 Q: Where would you recommend going for curtains?
A: I've never had any custom created curtains for anything mainly because I've been able to find exactly what I want online for an affordable price. My personal favorite place to find curtains has been Joss & Main. You can search by panel length, panel width, color, and any feature imaginable. My advice would just be to make sure your curtain length allows the fabric to touch the floor or be very close to touching the floor. My other piece of advice would be to buy multiple draperies for one large window area. For example, my living room has an entire wall of windows and instead of purchasing just two curtains (one for each side), I purchased four and spread them along the curtain rod to add a lot more "softness" to the room.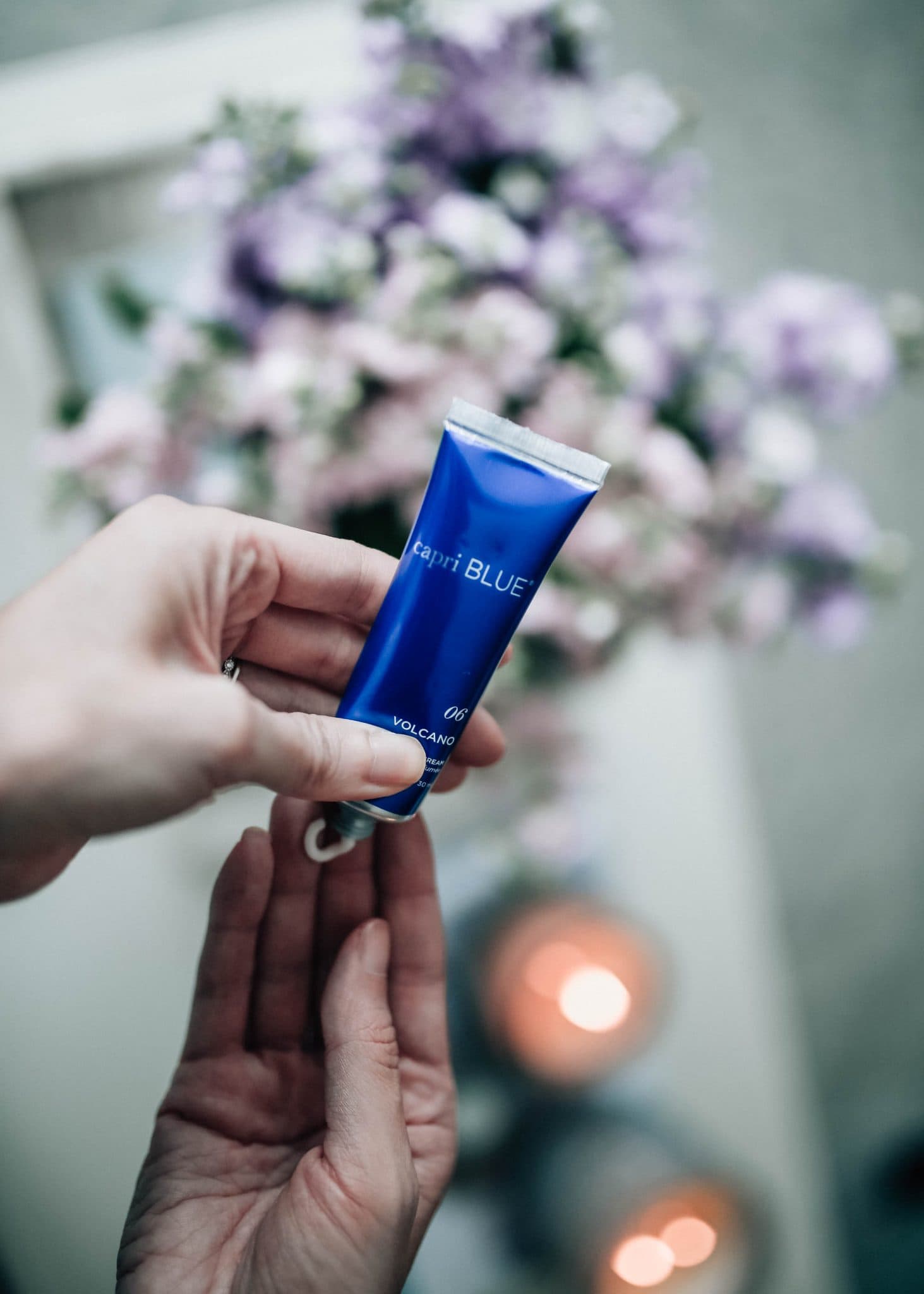 Q: For a small space, what is the main item/object to buy that can be a focal point in the room?
A: If the space is large enough for this, I would say a coffee table OR tv stand. I say these two because they are both pieces where you can decorate with smaller items to make the room very welcoming and very "you" AND they are both pieces where you are most likely staring at when relaxing at home; therefore, it should be something you enjoy looking at! For example, my coffee table always has a large Capri Blue candle, a few coffee table books I've picked out, and some flowers in a small vase. I also use a tray to keep my remotes and few other essentials such as my Capri Blue hand lotion. I spend the majority of my time at home either in the living room or my office so I always am sure to keep this space filled with a few of my favorite Capri Blue products. For my tv stand, I selected one that had open shelves because I wanted to decorate it with books and other colorful knick-knacks to add character and make it my own.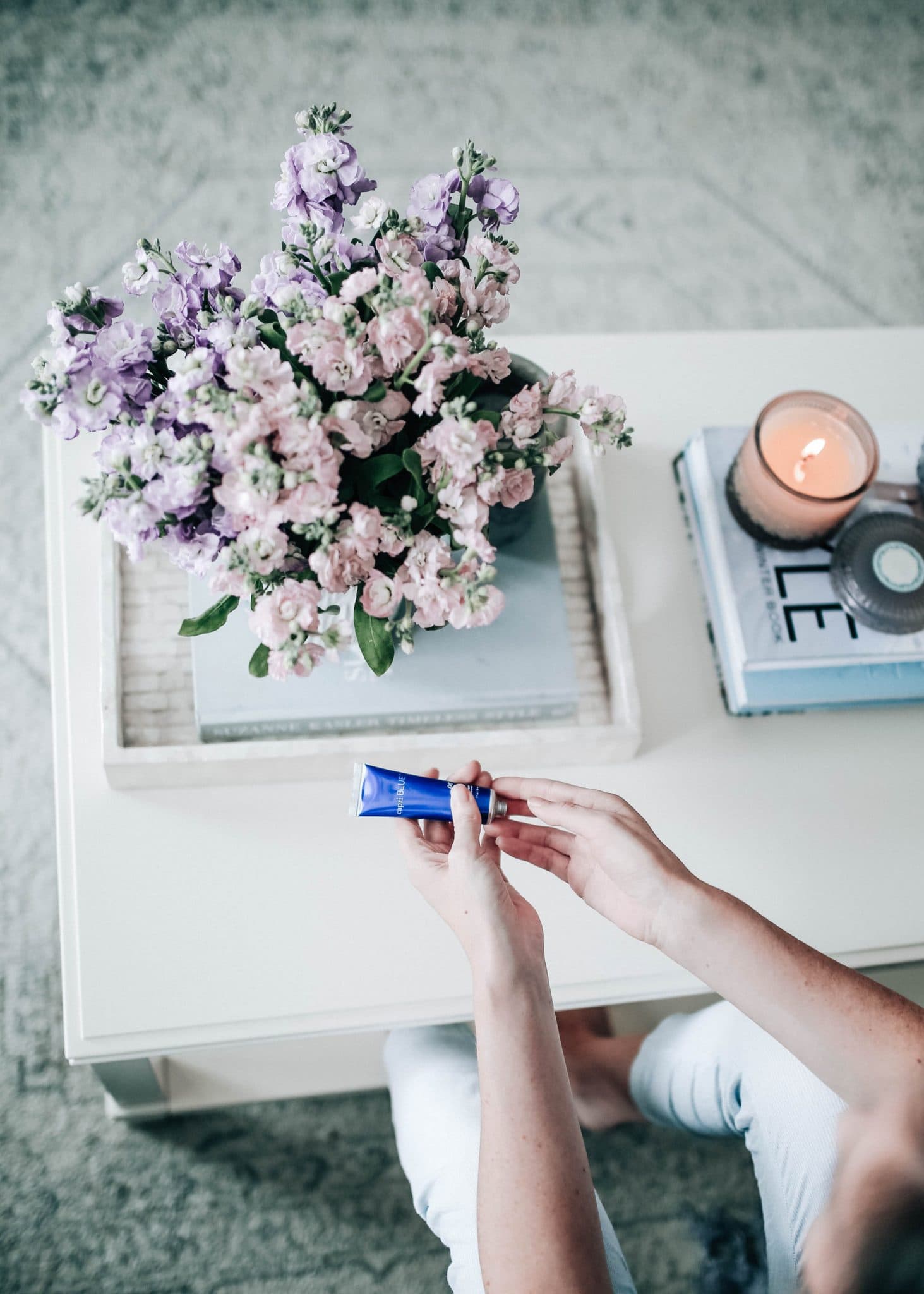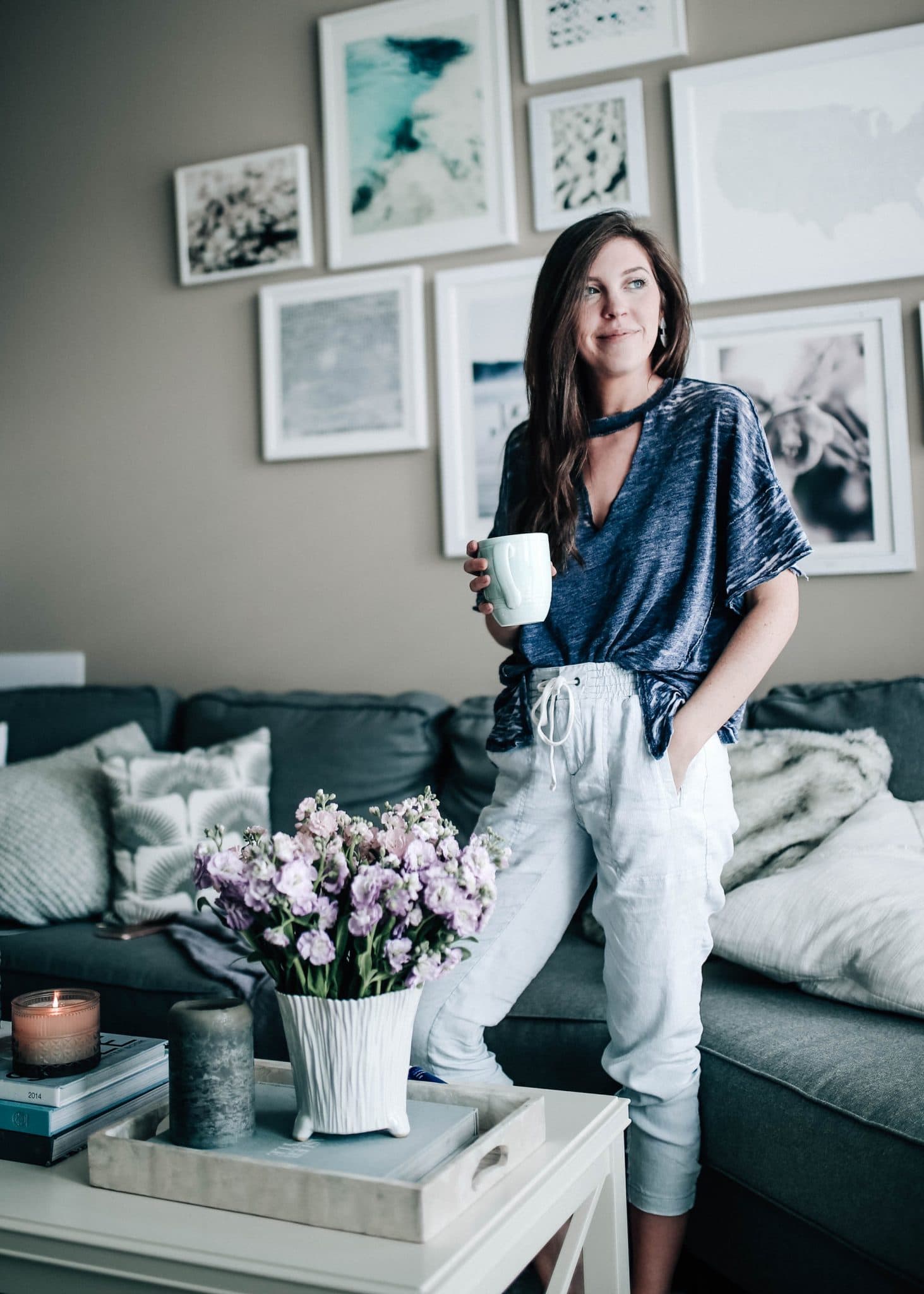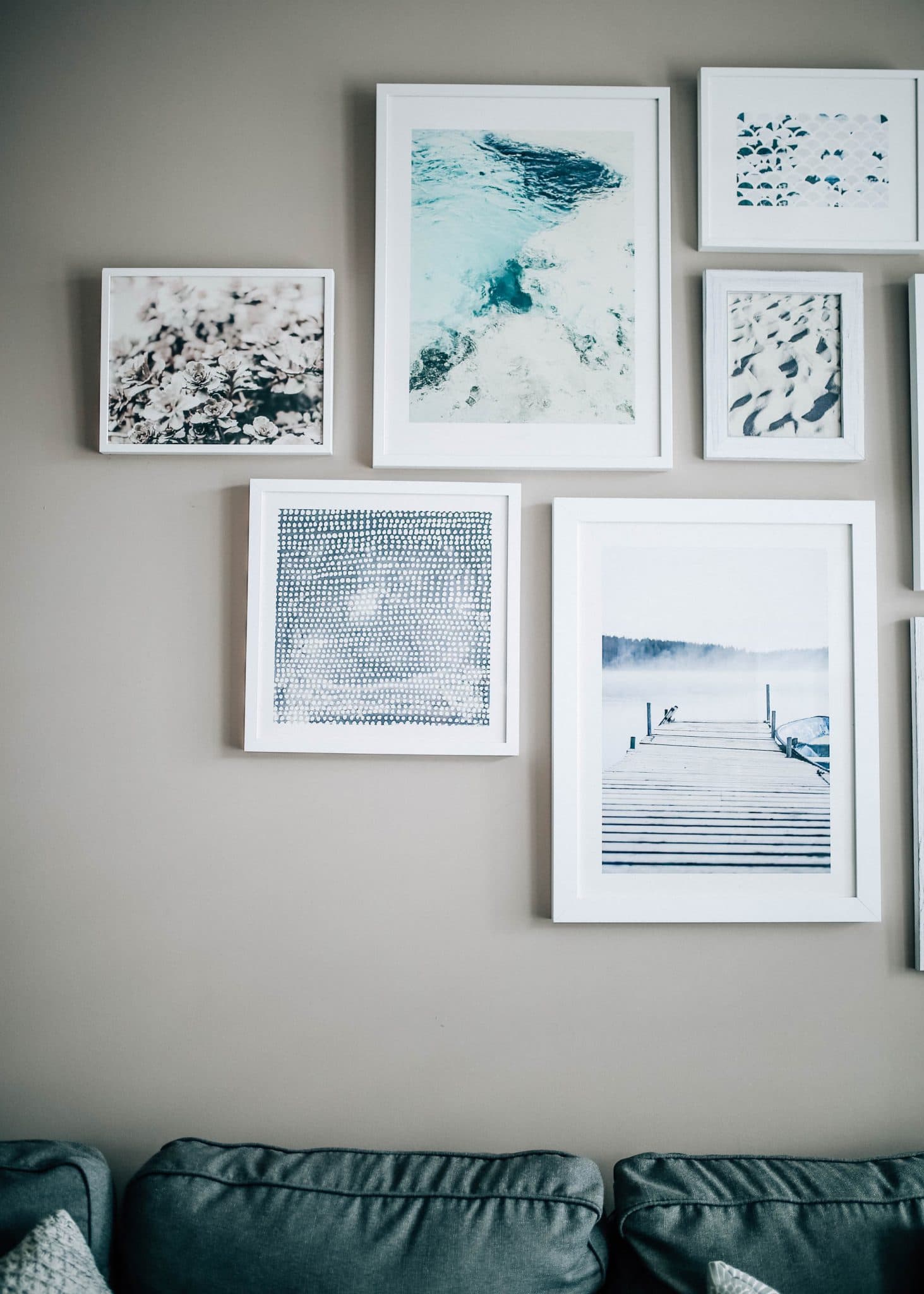 Q: How did you design, create, and hang your gallery wall?
A: I tend to always go for cooler tone and beach-inspired images when looking for art. When I was dreaming up my gallery wall, I simply searched through almost every page of art at this site and saved each one I loved into a favorites folder. After that, I looked through the folder to see which ones would look nice beside each other. You don't have to do this but I printed them each and cut them out so that I could see which layout looked best by laying different shapes side by side until I found a design that worked with the sizes and shapes. After I had selected the layout and the artwork, it was time to hang them! I traced each frame on a large piece of paper from a doodlepad for children and then cut the shapes out. Then, I lightly taped each piece of paper to the wall in the desired layout and then just hung the frames directly on top of the paper. It sounds a lot more complicated than it is. I also have a couple of prints that I switch out during the winter months (snowy mountains, winter landscapes, etc.).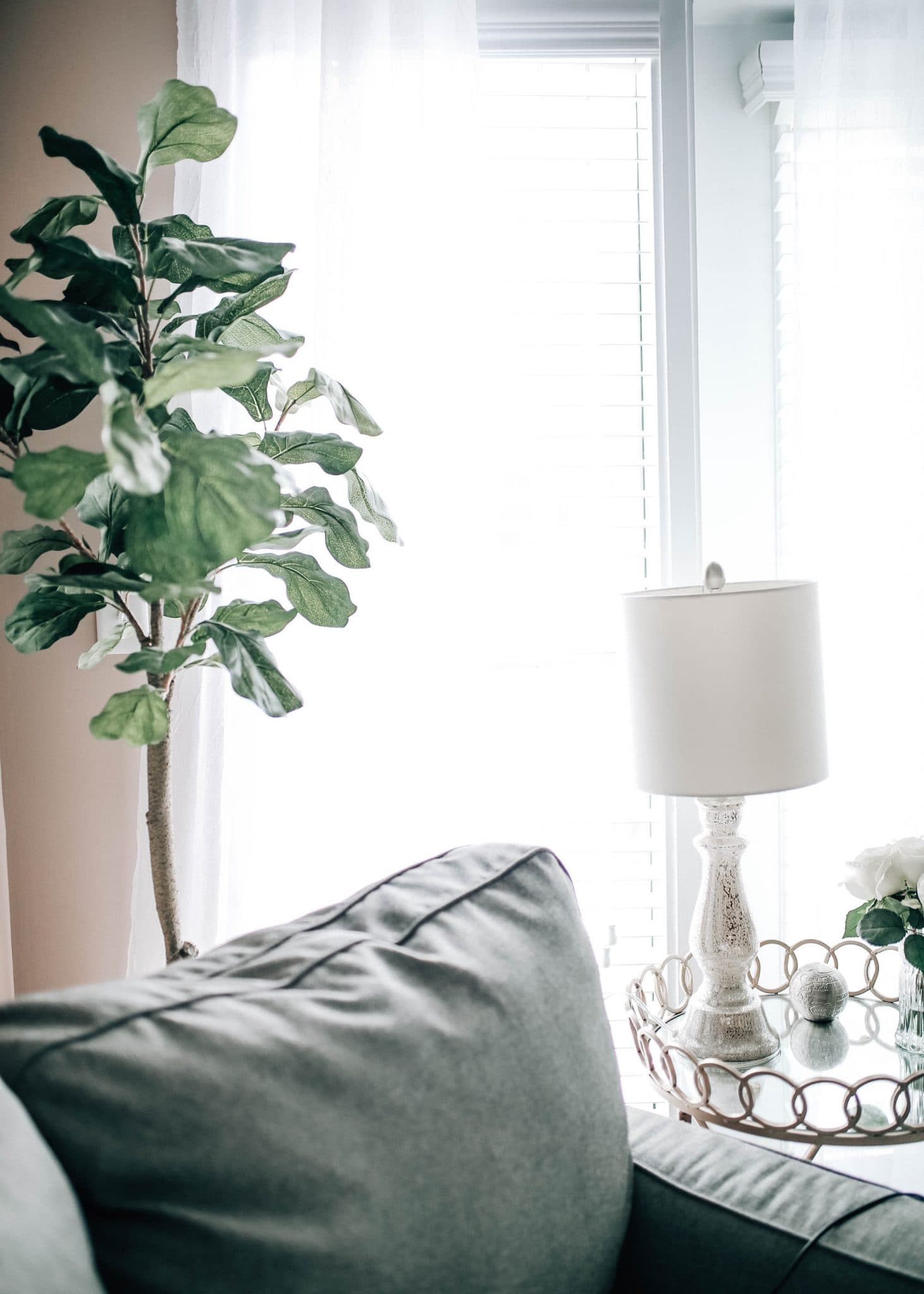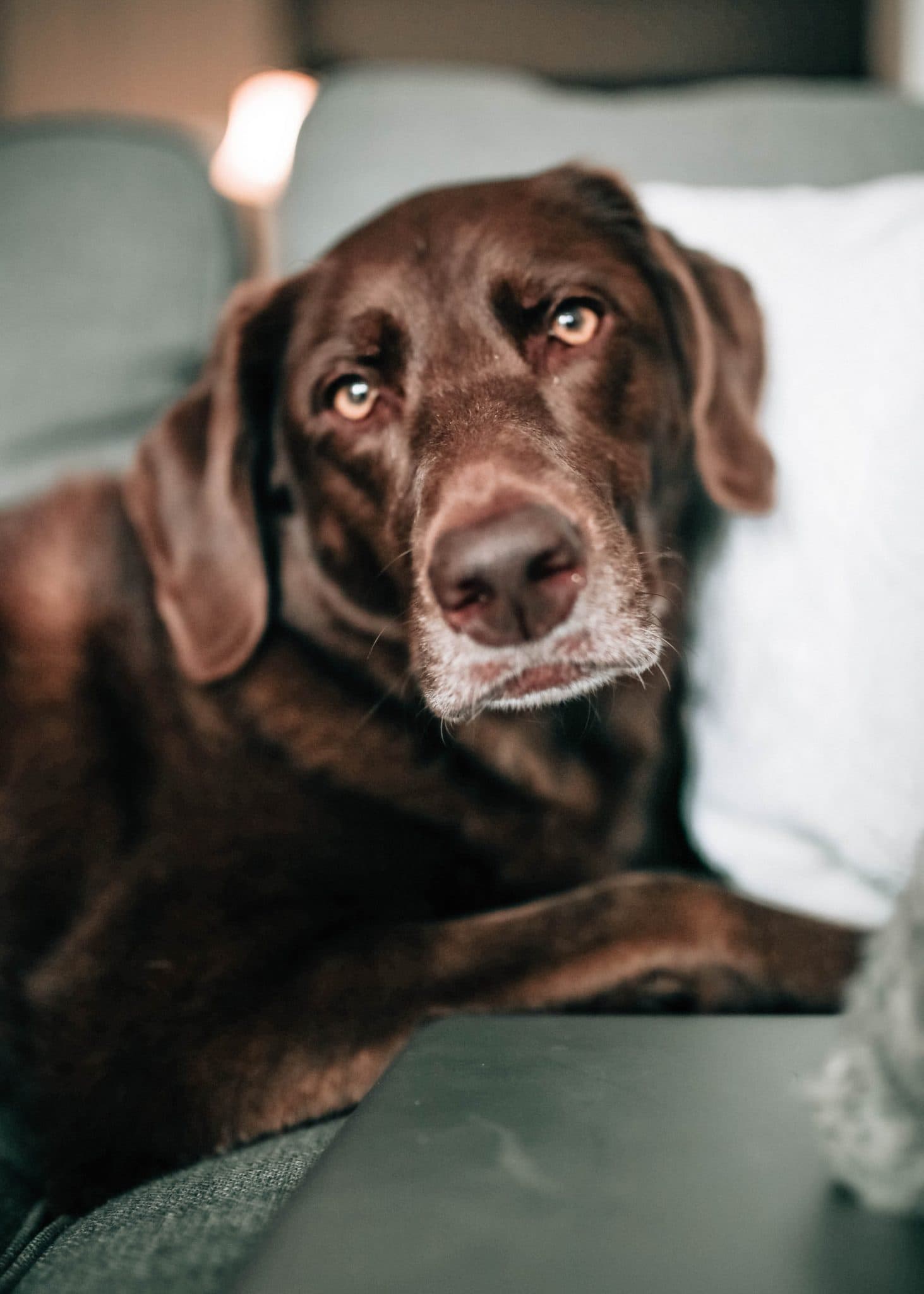 Q: Where did you find all of your coffee table books and how are they all blue?!
A: All of my books are used and are from Amazon! Buying them used saves a ton of money and also gives them more character. To find a lot of blue ones, I 1) did a lot of Pinterest searching for coffee table books and took note of the title to later search online to purchase and 2) went to Barnes and Noble one day and made a list of books that interested me and would also look good on my tv stand. I collected them over the course of a year until my tv stand was filled with color. Difficult? No. Crazy? Maybe.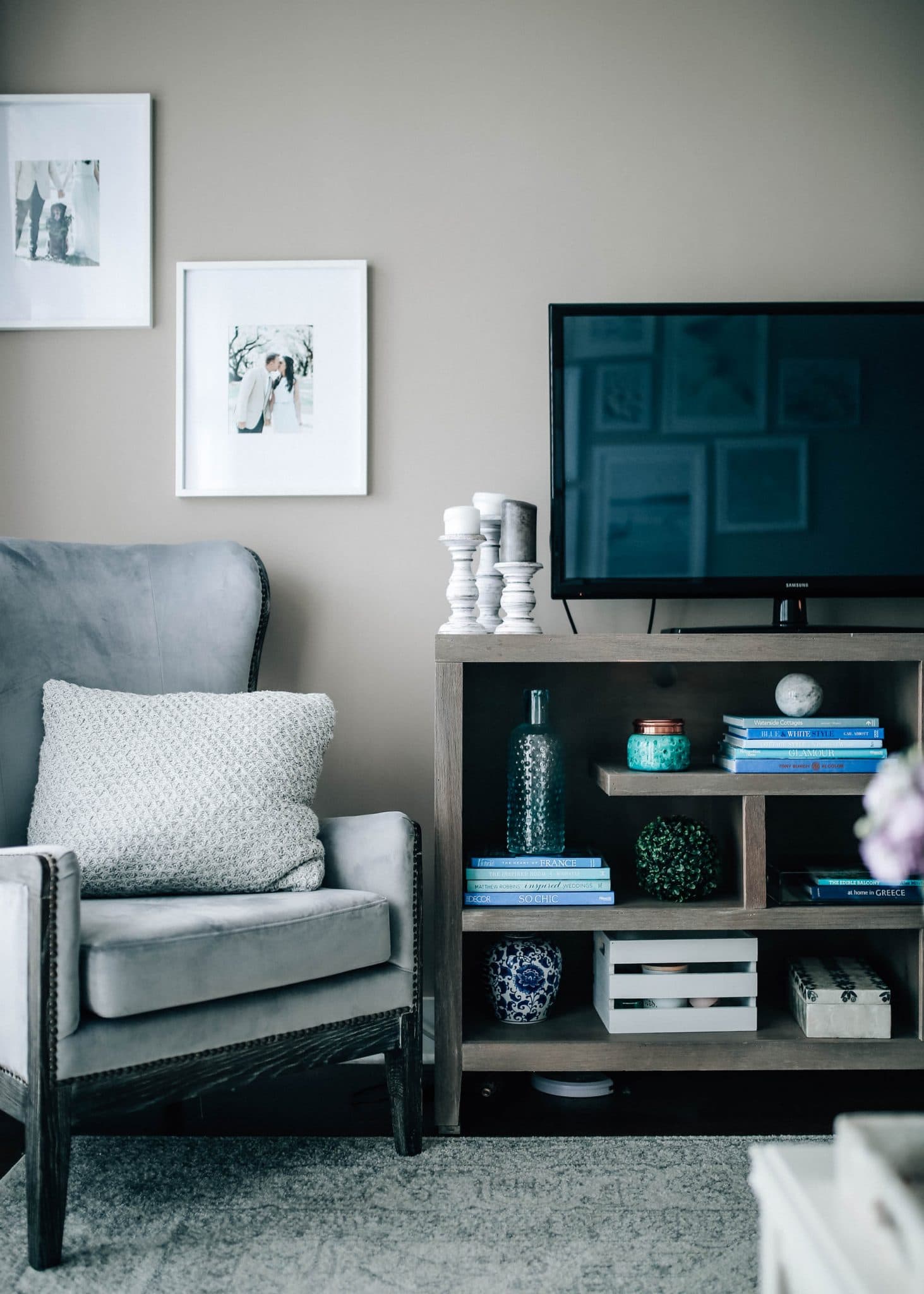 Blue/Gray Coffee Table Books:

If you have any other questions I haven't answered yet, let me know and I will definitely add it in. Thanks so much for reading and I hope you have a great start to the week!
xo, Shelby
This post was created in partnership with one of my favorite brands, Capri Blue.