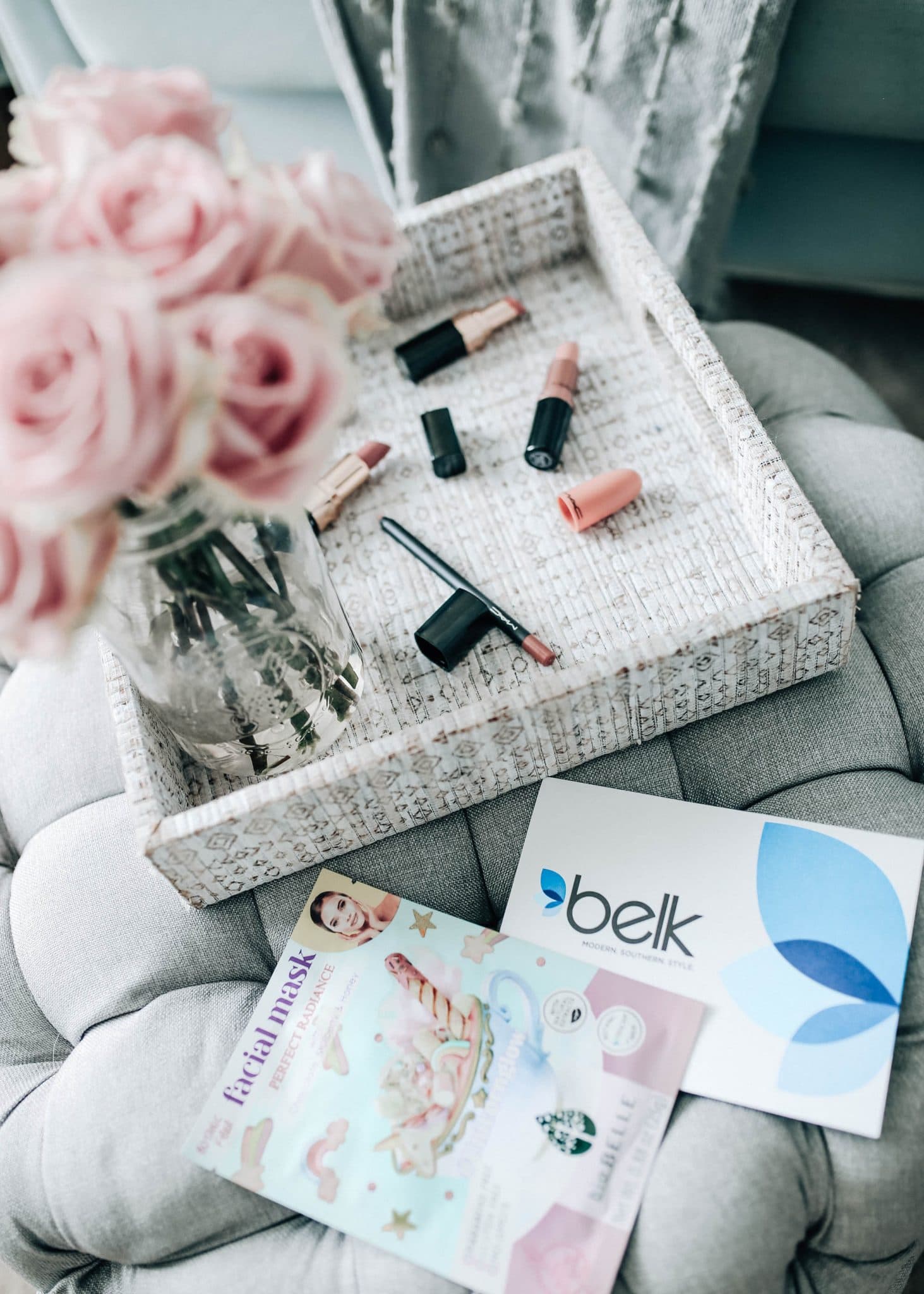 I'm so excited to fill you all in on a fun beauty event happening at your local Belk! Belk is hosting their B. E. (beauty event) in stores now until September 24th and I'm here to give you all the results of my search for the perfect nude-lip color! Nude lips for fall is a beauty trend I am loving and it was about time I make a few updates to my beauty products so, this time, I decided to go for a color I typically haven't gravitated toward in the past. This search for a new nude-lip shade was easier than I expected with all of the brands that Belk offers including Urban Decay, MAC, Bobbi Brown, NYX, Lancome and more. My two all-time favorite lipsticks are by Urban Decay and Mac but I wanted to try out something new so I headed to the counter at Bobbi Brown and followed up with a stop at MAC.
Let's start with my finds at MAC. First of all, I quickly learned that not every color looks the exact same on everyone. Personally, a lot of the typical "nudes" looked more brown on me due to my natural berry pigmented lips so the nudes with more pink undertones looked best on me. My number one favorite lip color I found was MAC's Creamsheen "Creme Cup" lipstick. The best nude liner I found was MAC's Pro Longwear Liner in "Cultured". This nude had a hint of pink but this was, by far, my favorite lip combo and one that I'll be wearing all year long.
Another nude color I found and loved and MAC was the Creme D'Nude in the MAC Shadescents Collection. This color was definitely the least pinkish of the 4 I chose but I loved how unique it was. After testing out some colors at MAC, I headed over to the Bobbi Brown counter and ultimately ended up taking home the Bobbi Brown Creamy Lip Color in 'Pale Mauve' and the Bobbi Brown Nourishing Lip Color in 'Almost Pink'.
I can't wait to sport my new lip colors this fall thanks to Belk! This fall, I encourage you to B.E. yourself, try something new, and B.E. confident.
<iframe width="560″ height="315″ src="https://www.youtube.com/embed/VJRhTZj46lQ" frameborder="0″ allowfullscreen></iframe>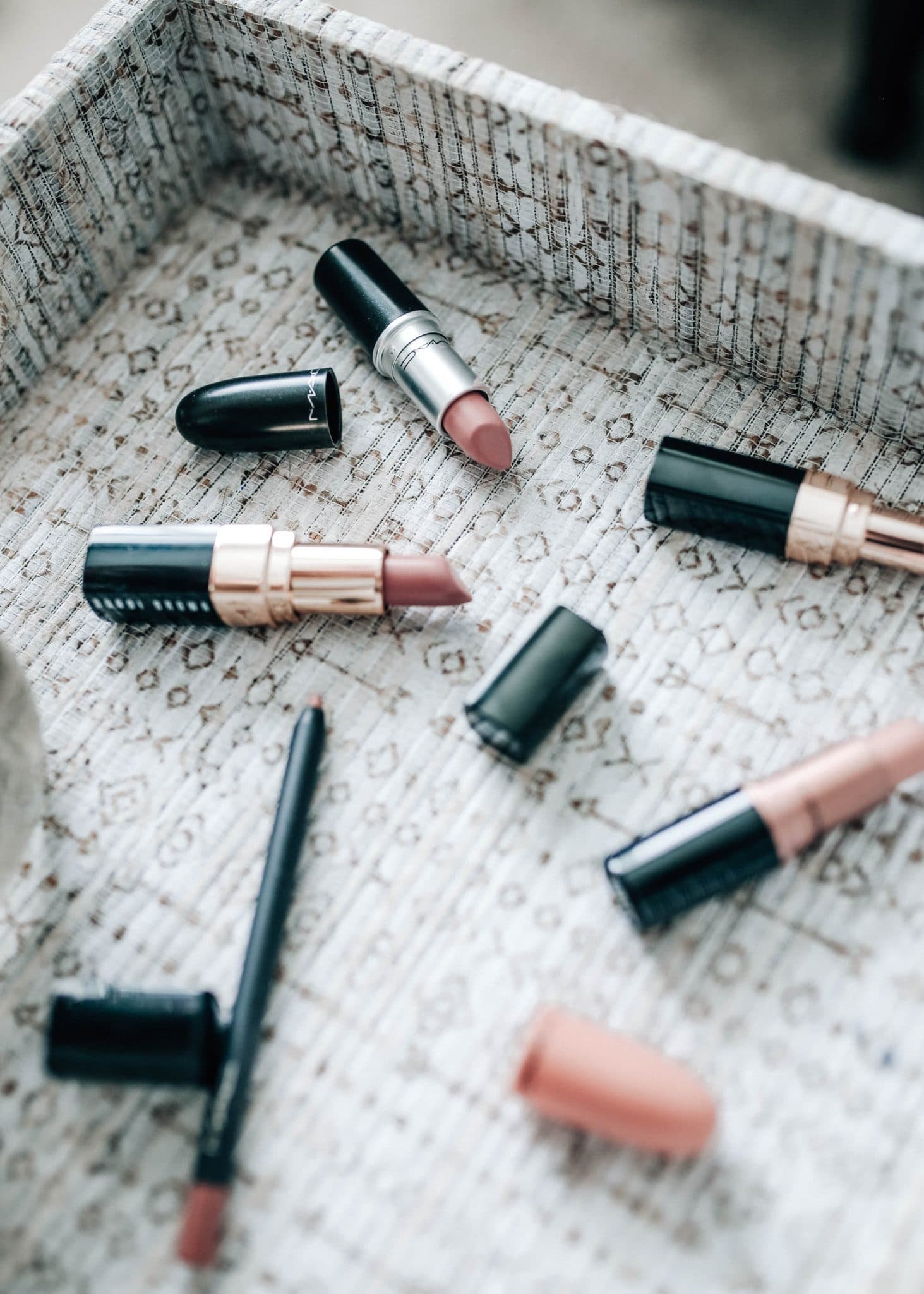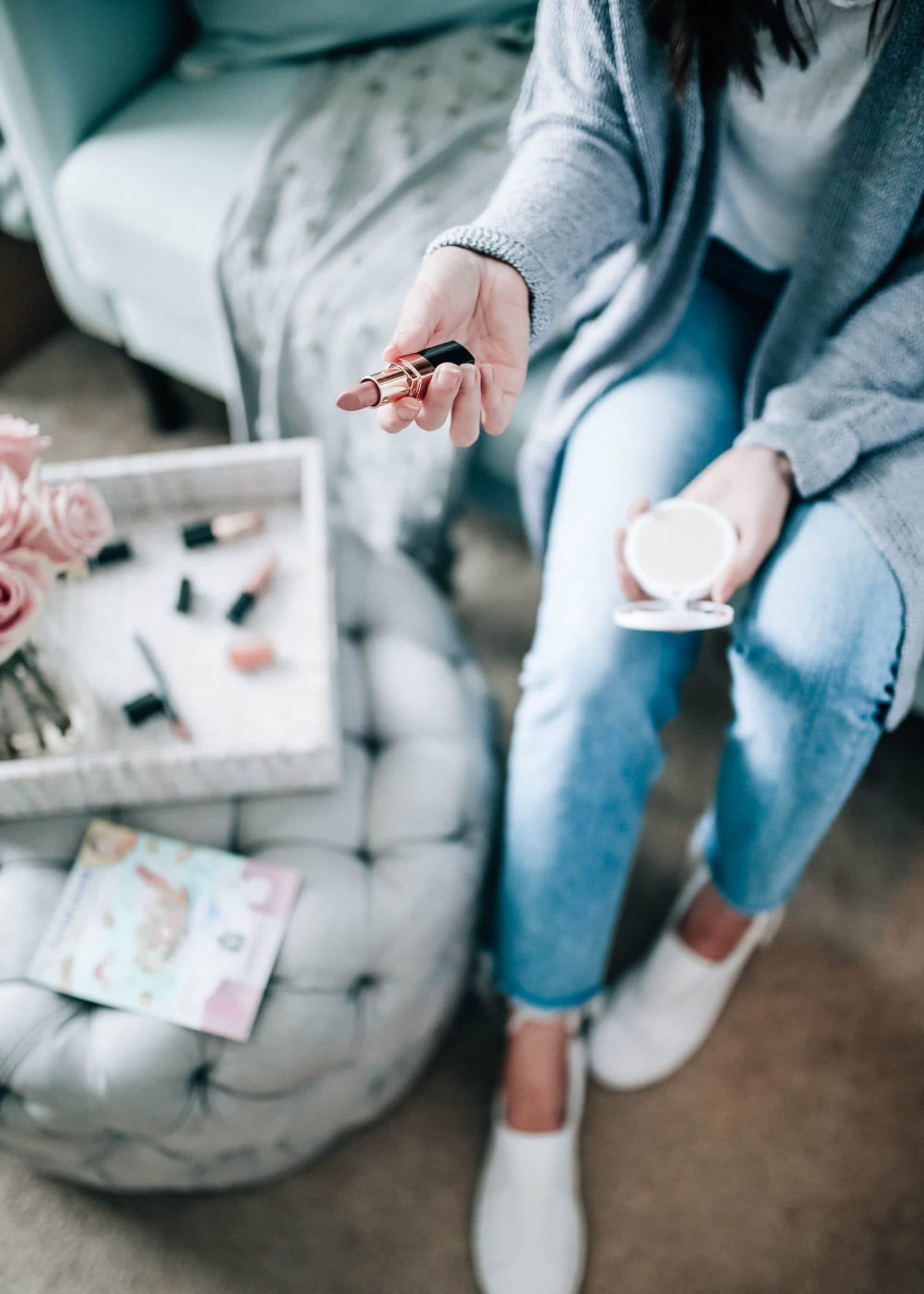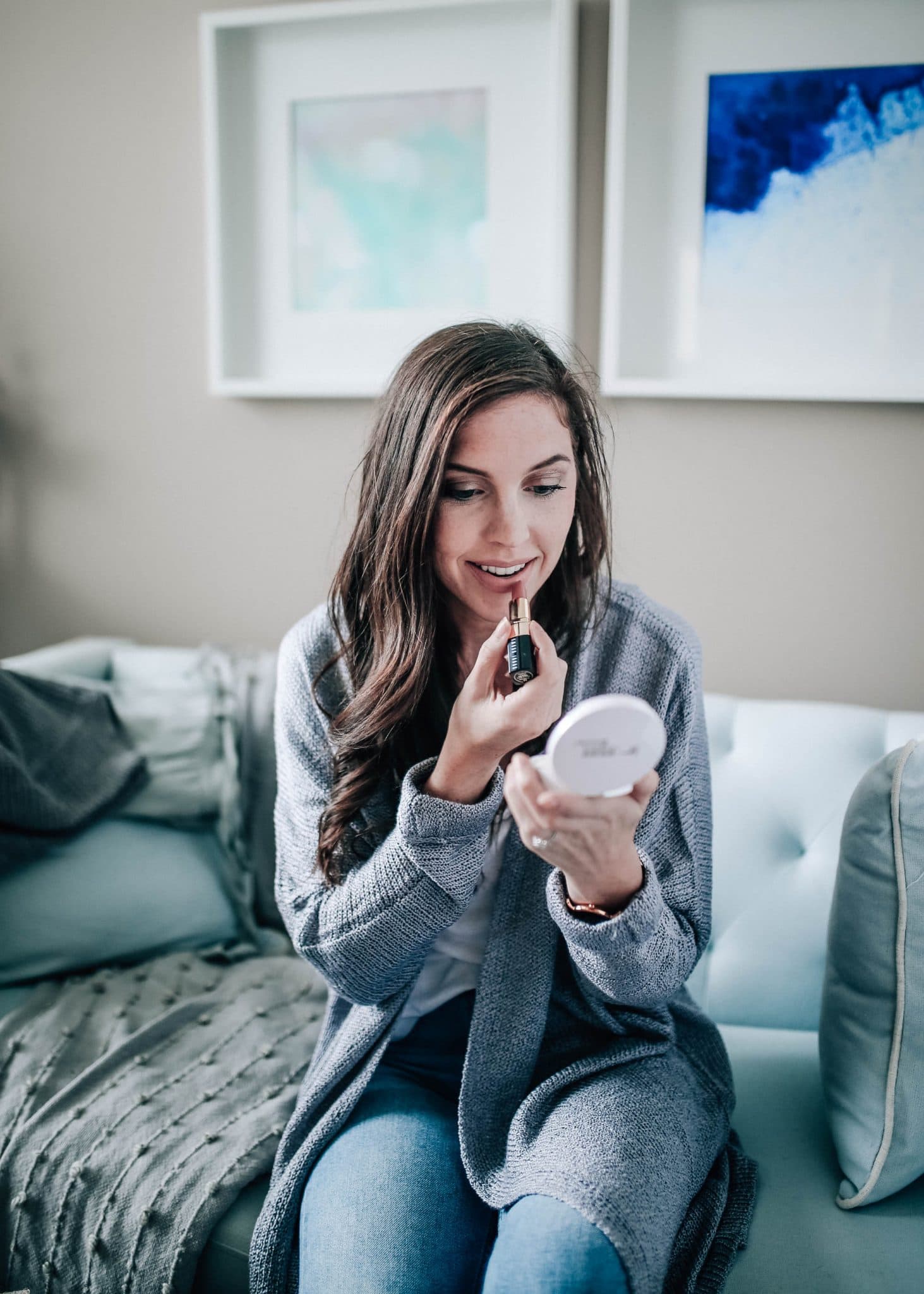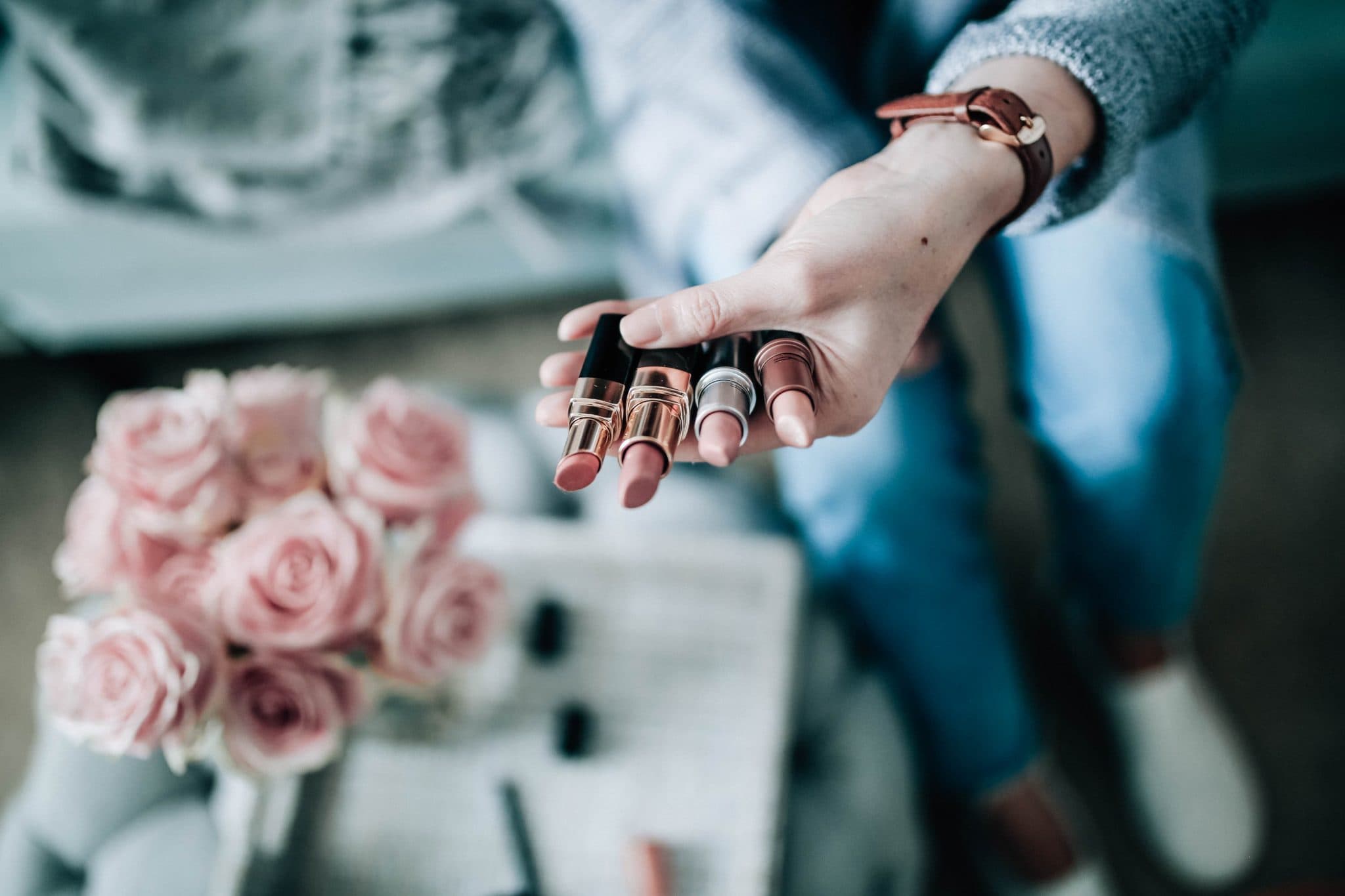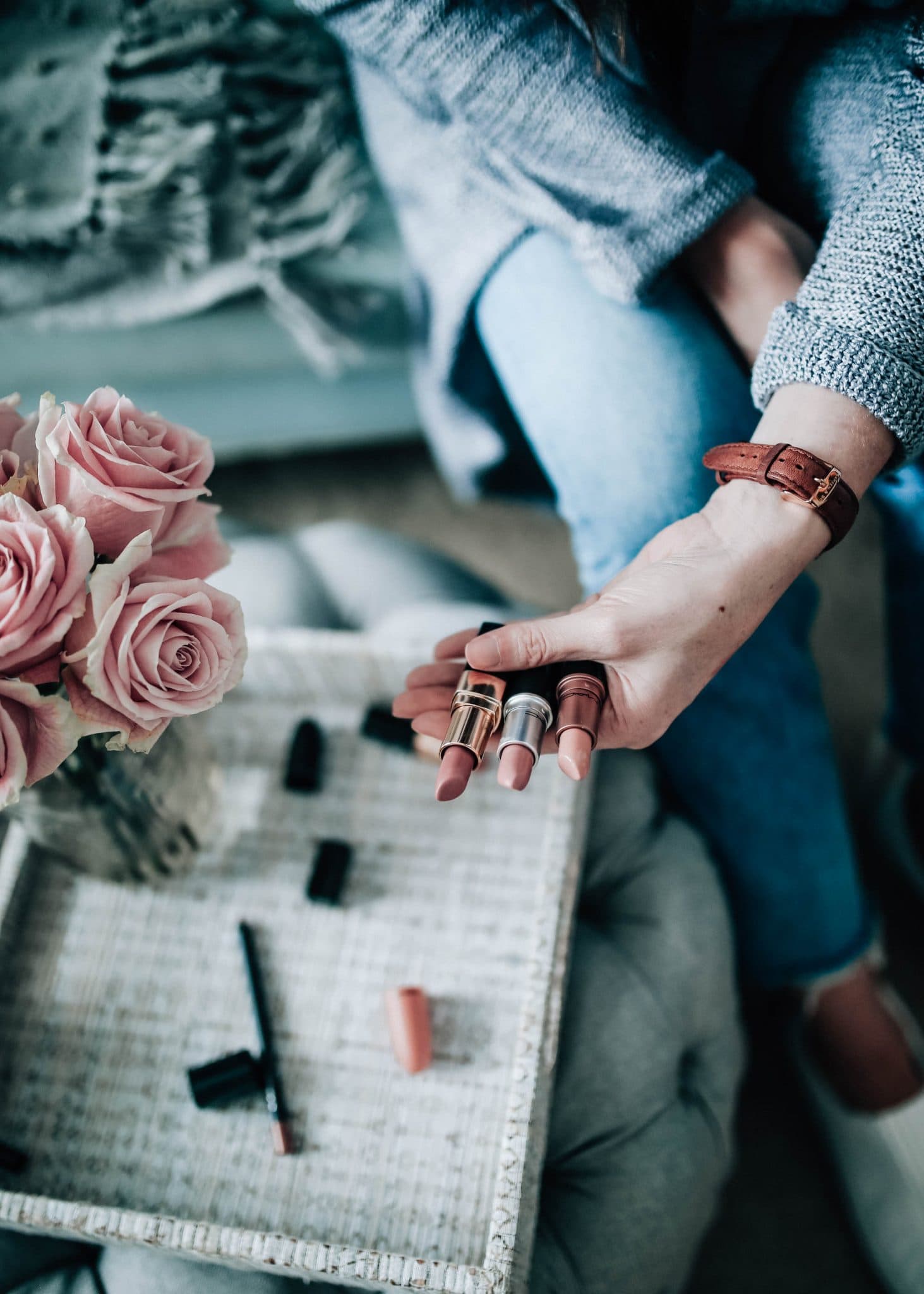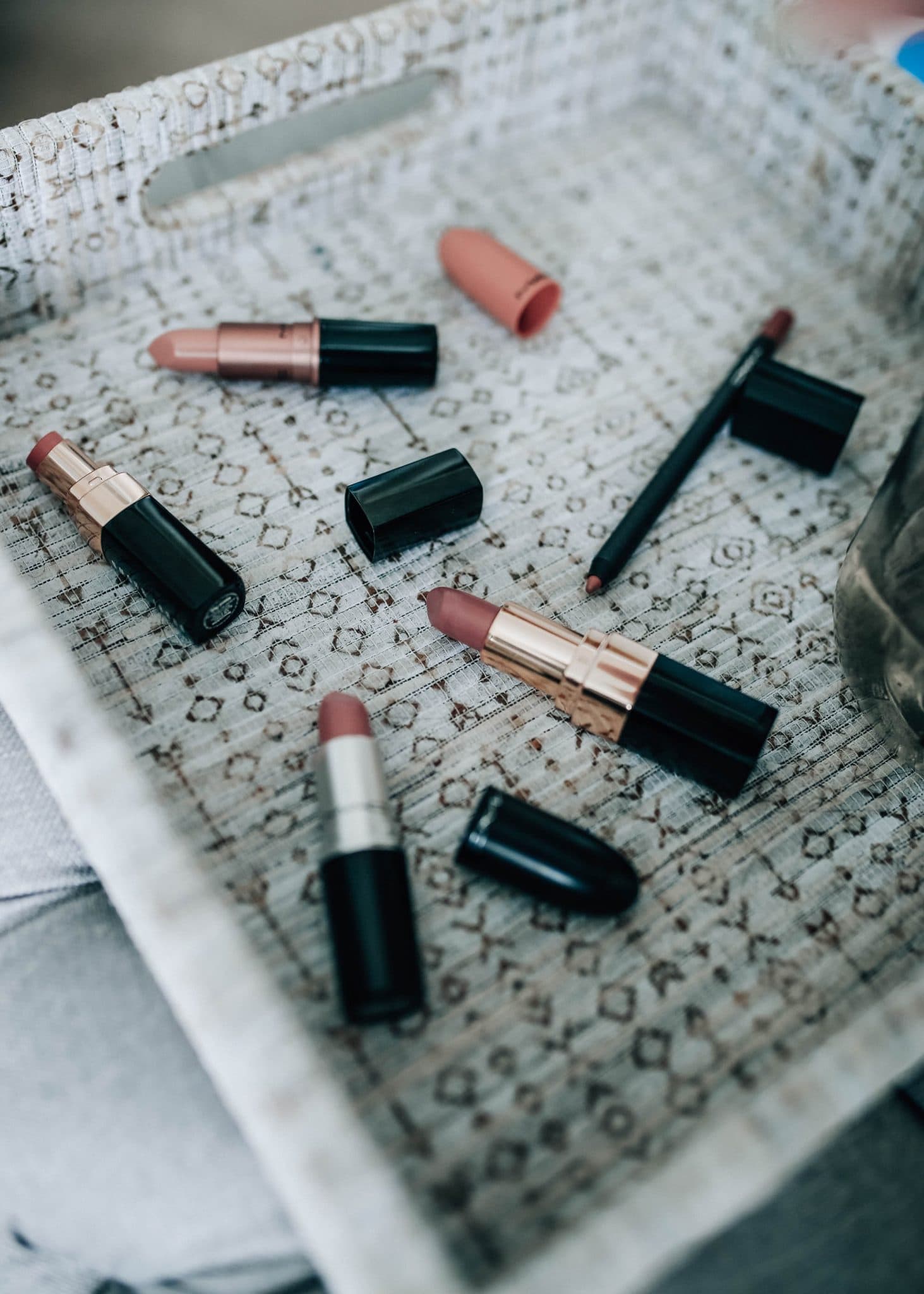 This post is in collaboration with Belk.