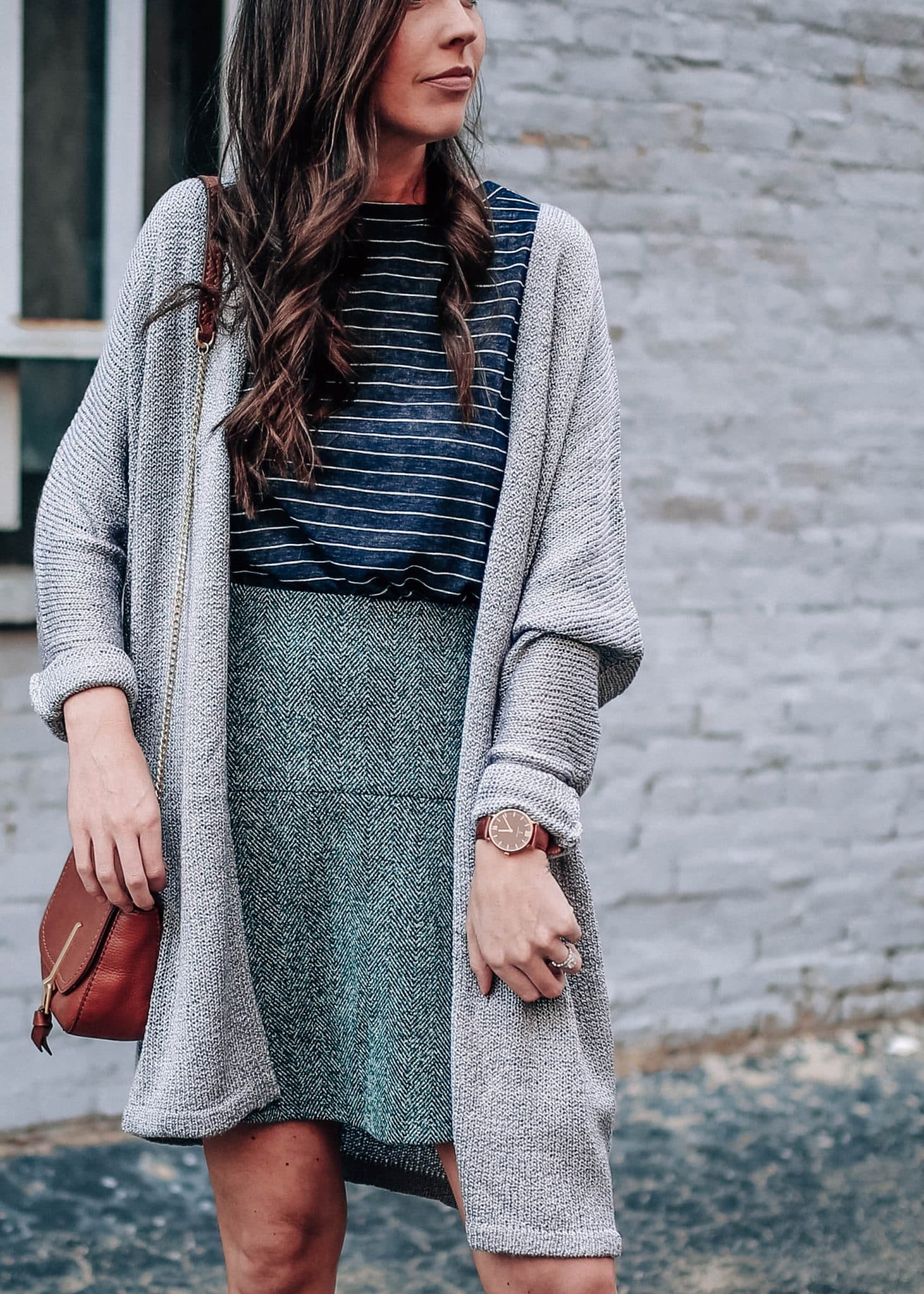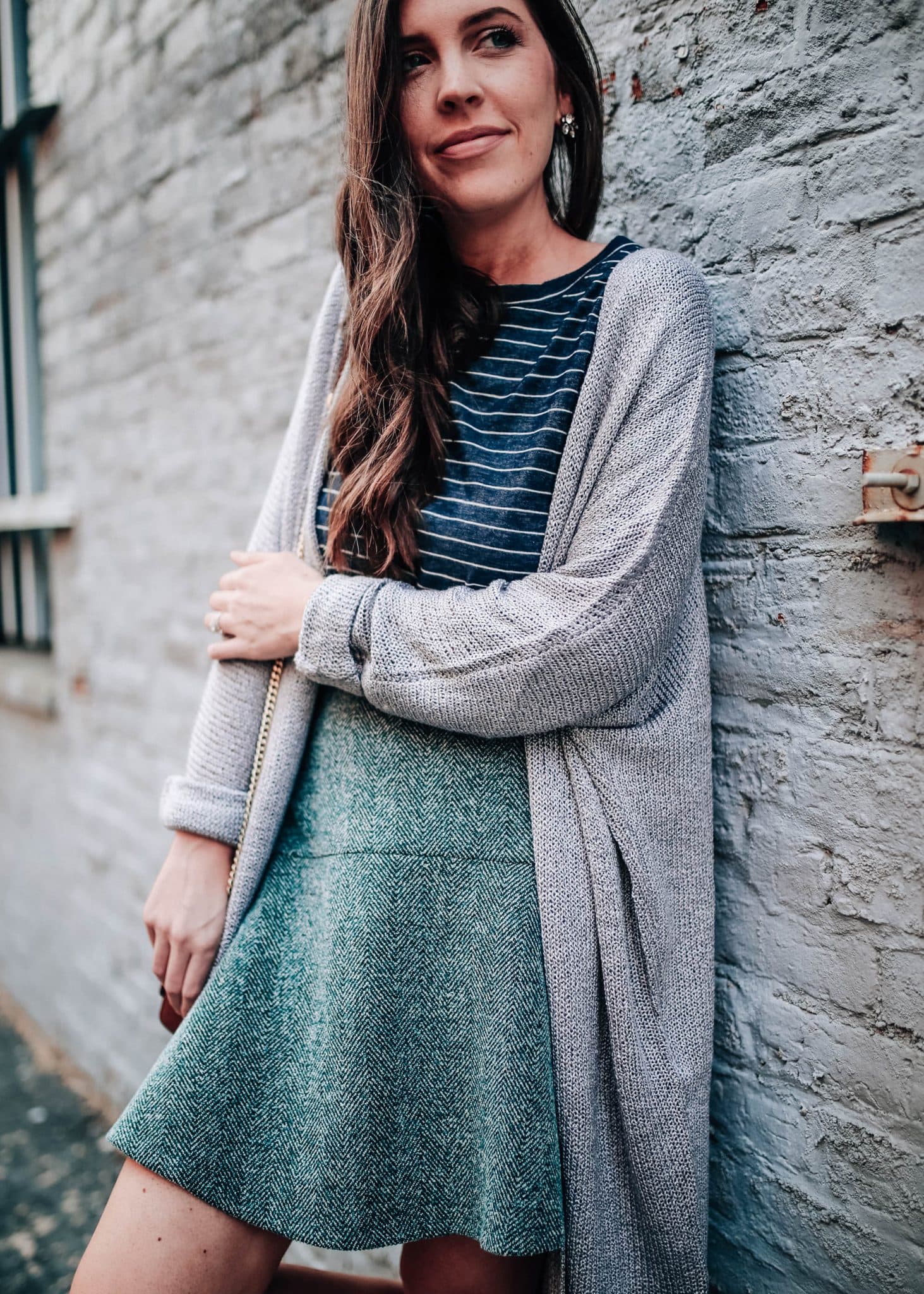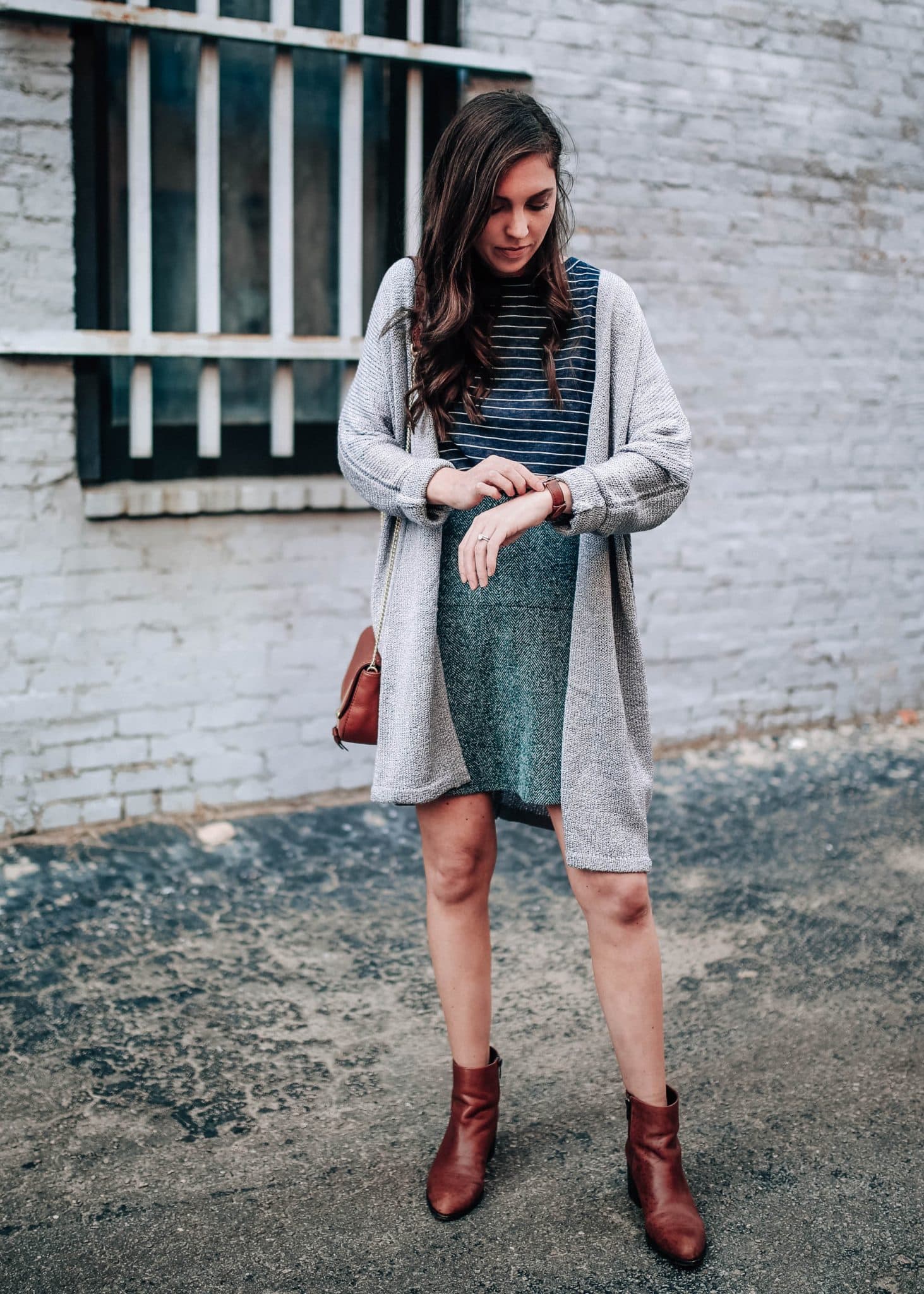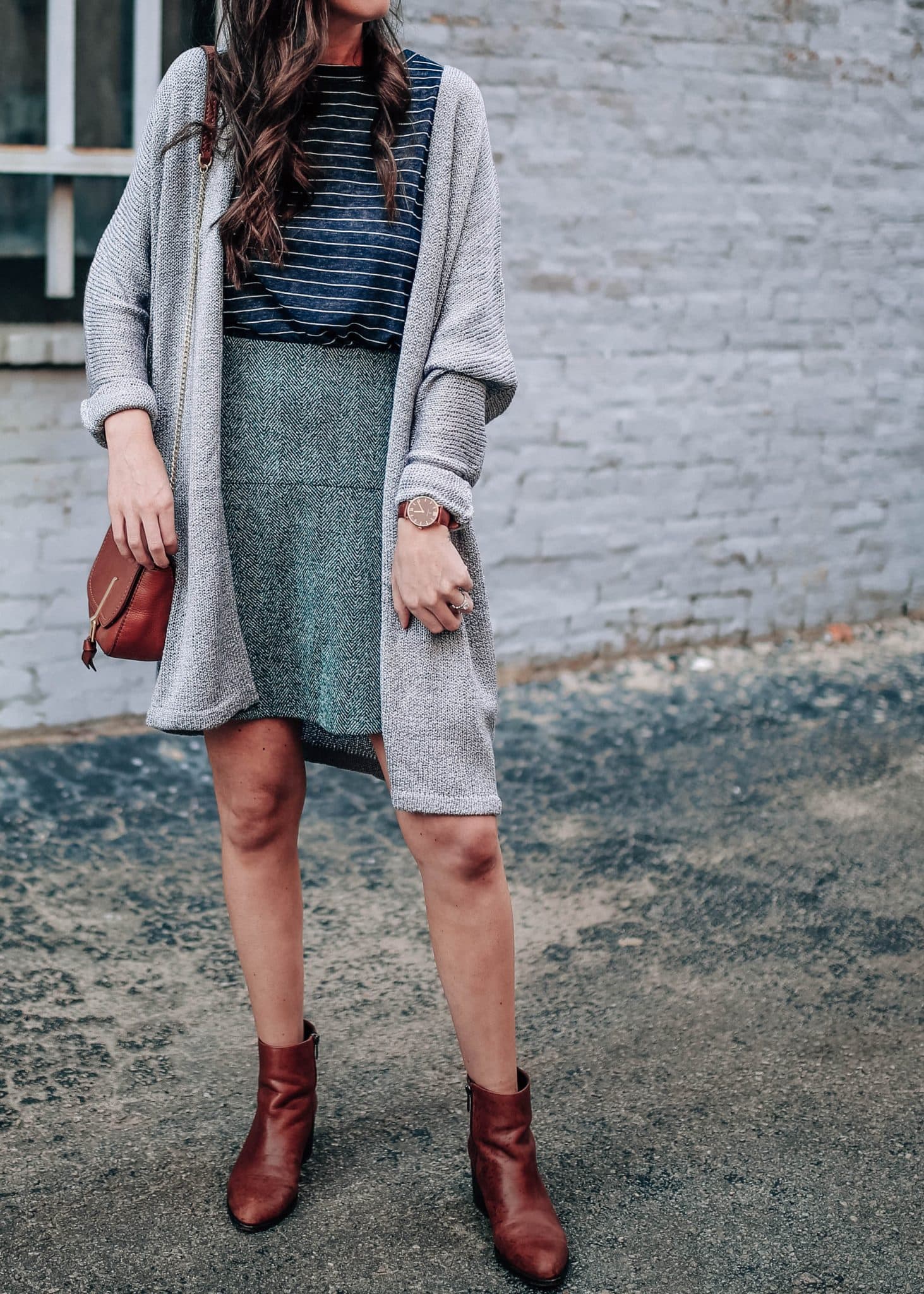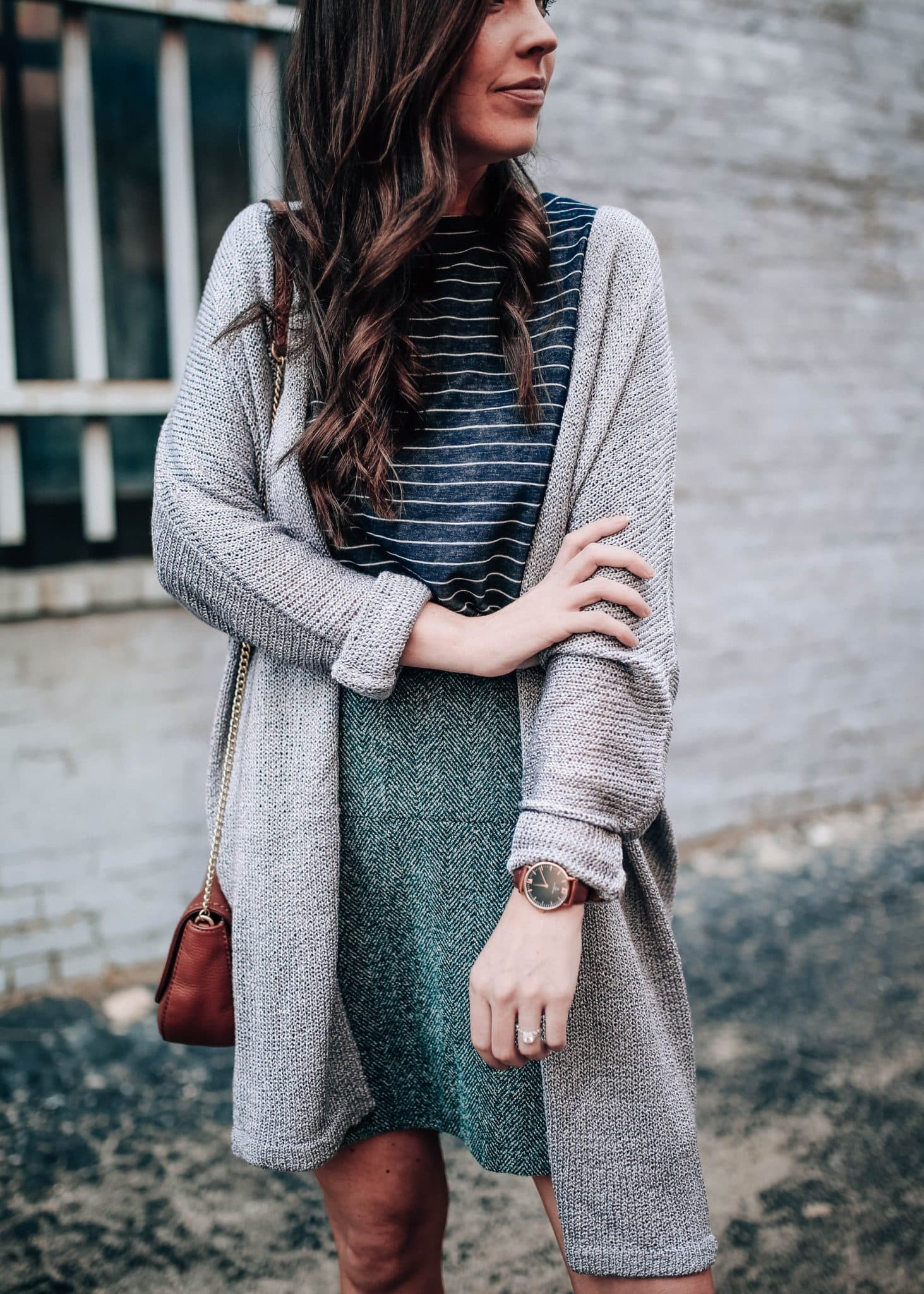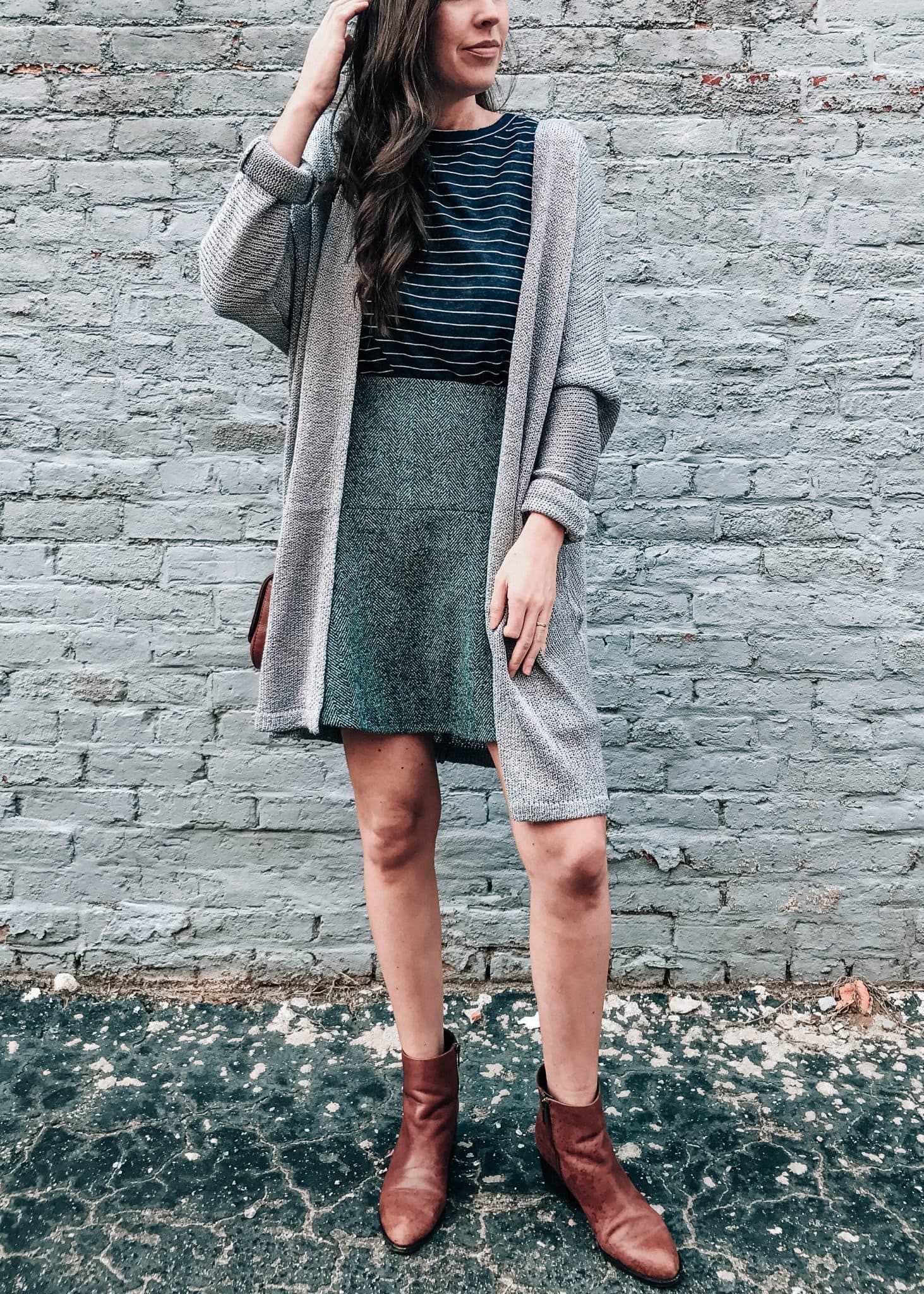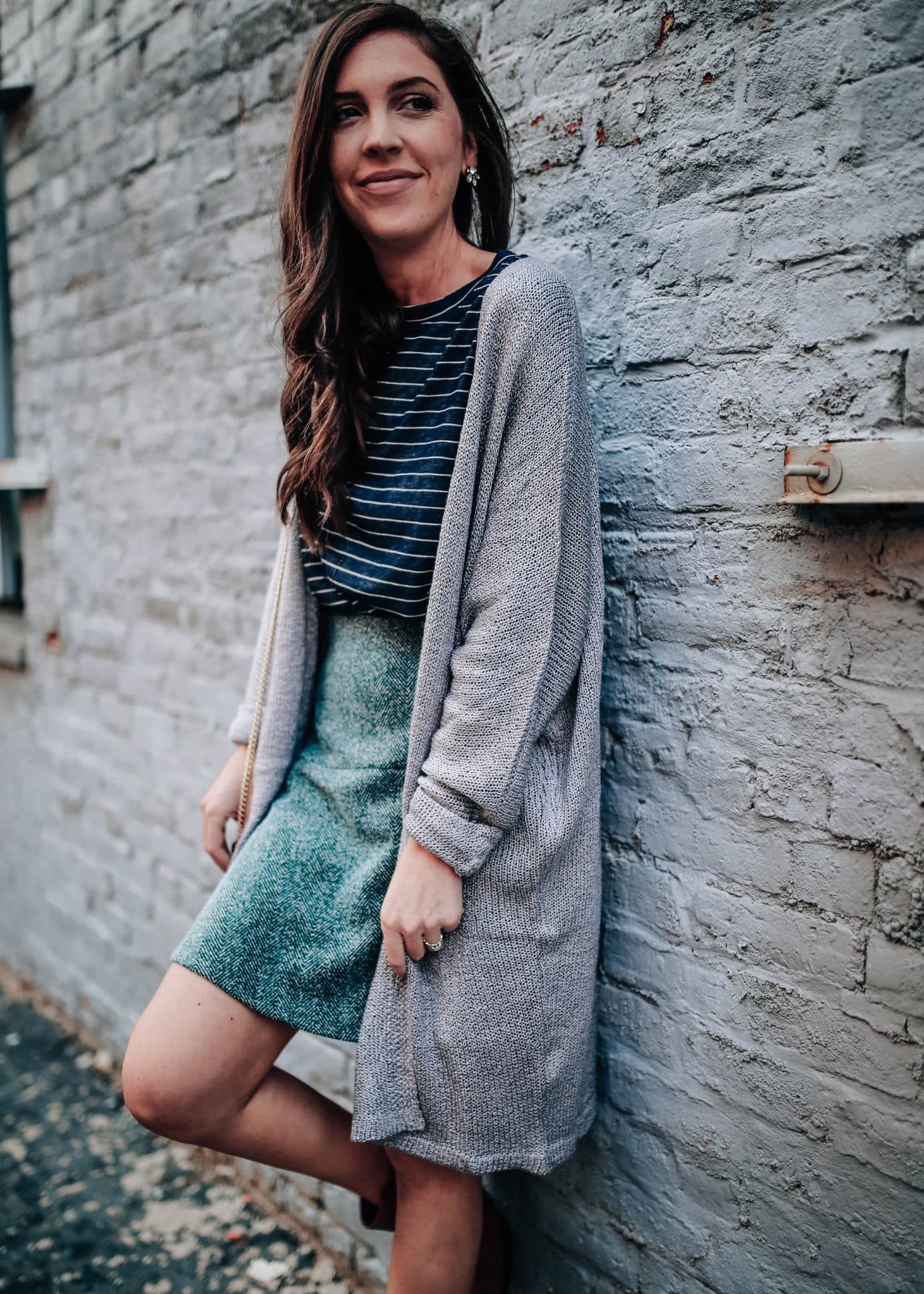 Well, fall officially starts this week! I feel like it was just yesterday when we got married and that was technically in the spring! By the way, I posted all about our wedding day last week so you can read that here. Anyways, fall is an exciting time… I've been burning my fall candles for about a month already though so, in my head, it has already been fall. Plus, I've been wearing sweaters since August but only because it is -2 degrees in my office. When I think of this time of year, I think: fall candles, sweaters, booties, pumpkin muffins from Trader Joe's, crisp air, football every weekend. There are just so many fall things to get excited about! One thing I haven't mentioned in a while? Fall skirts! I love a good fall skirt paired with a sweater and my all-time favorite booties.

I've searched the internet for my 6 favorite skirts for fall (a couple of these I have already ordered and can't wait to wear) so I'd love to know which one is your favorite! I also found this grey cardigan the other day in stores and I've been throwing it over almost everything to work each day and on the weekends. Can you believe it is $17?!

I hope you all had a great weekend! I went to the beach for one of my best friend's bachelorette weekends and it was a lot of fun! We went on a boat ride, spent time on the beach, ate sushi, and stayed in an awesome house right next to the beach. Visiting the beach in September is really a special thing – less crowds and you can't beat the weather!