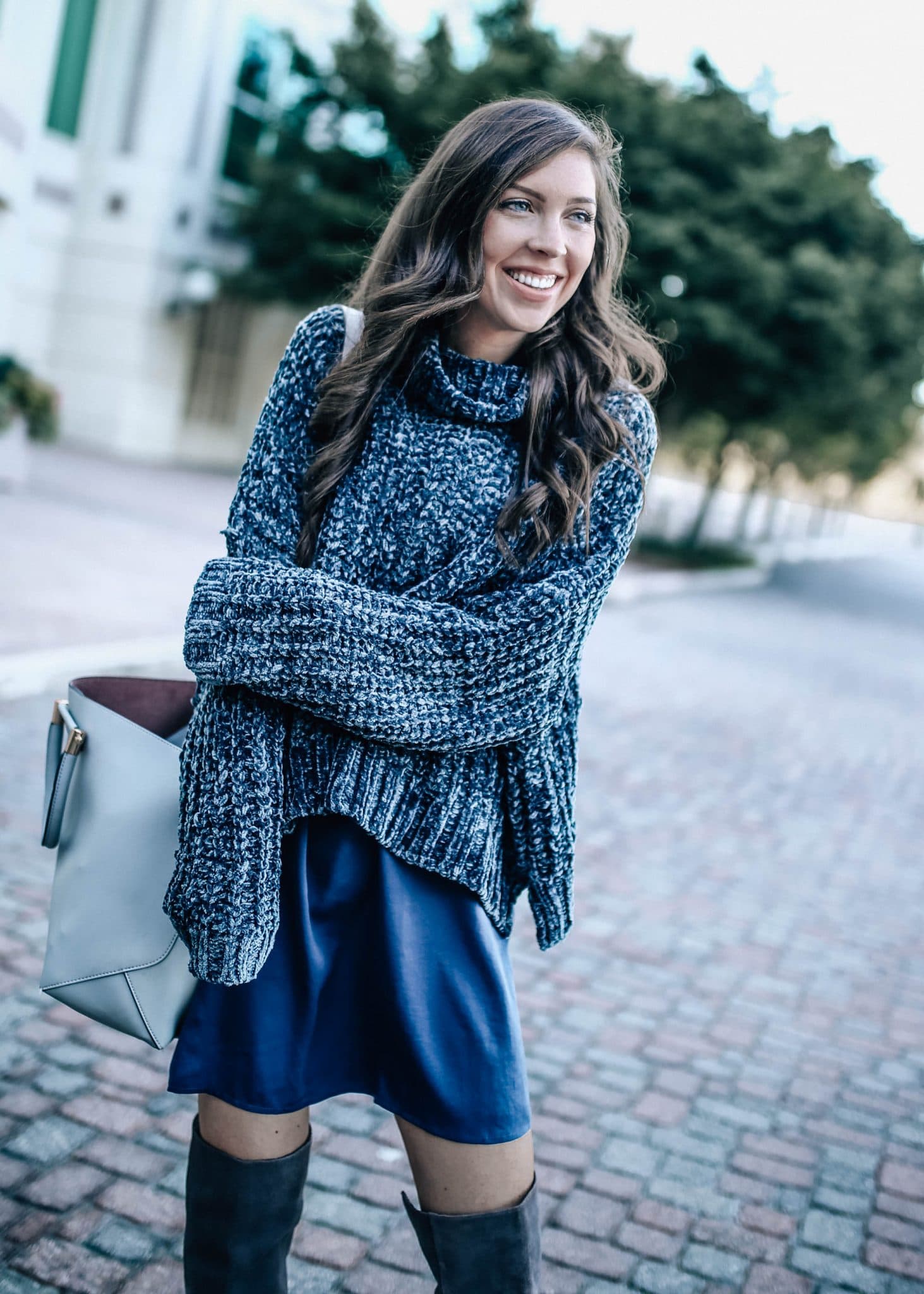 I love fall fashion. There is nothing I love to wear more than a comfortable oversized sweater. Lately, I've especially loved seeing cropped sweaters layered over dresses. This combo results in a very "effortlessly chic" look, in my opinion. This past weekend I stopped by Madison in Cameron Village to see what new fall arrivals they had and fell in love with this beautiful charcoal-colored cropped turtleneck sweater! Madison also had a great selection of dresses so I picked up this navy blue tie-neck dress (available in stores) which I'm thinking about wearing to a rehearsal dinner next weekend! I had a hard time deciding between the blue dress or this ruffle sleeve dark green one. To top off this look, I threw on my grey over-the-knee boots from last year… such a comfortable yet chic fall look! You can really always count on Madison to be up to date on all of the latest trends (and their color-coded organization method is super helpful… I love it)!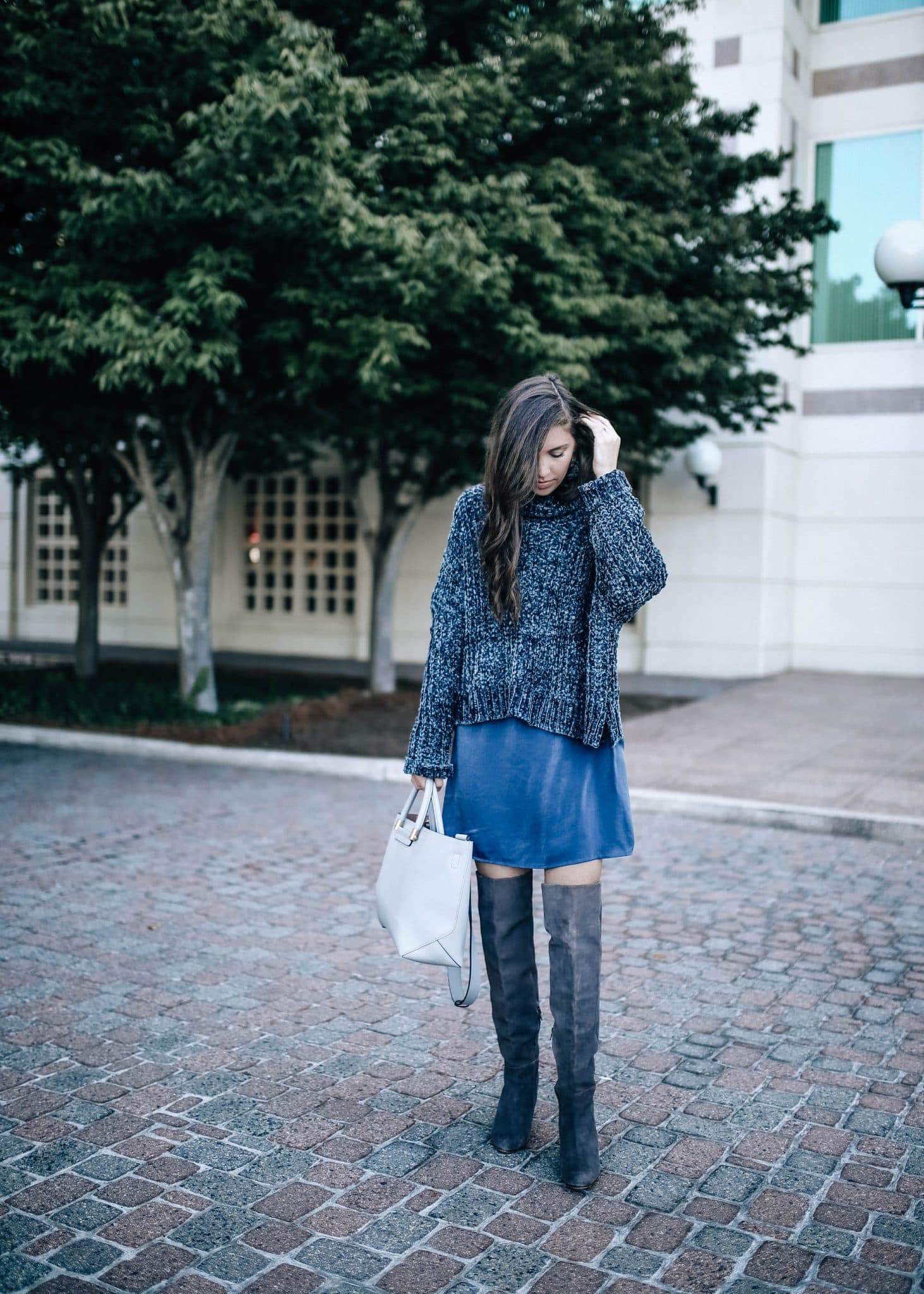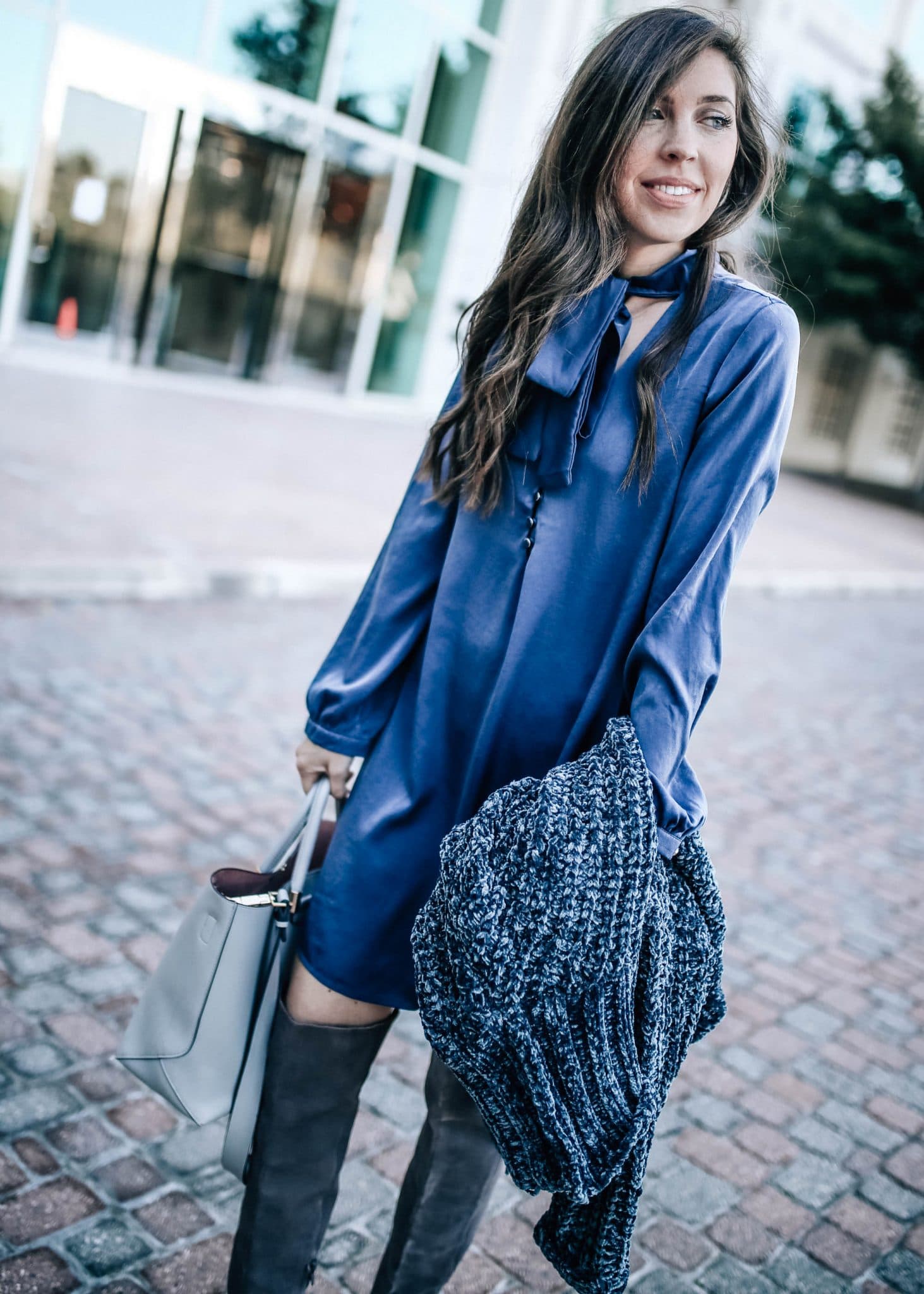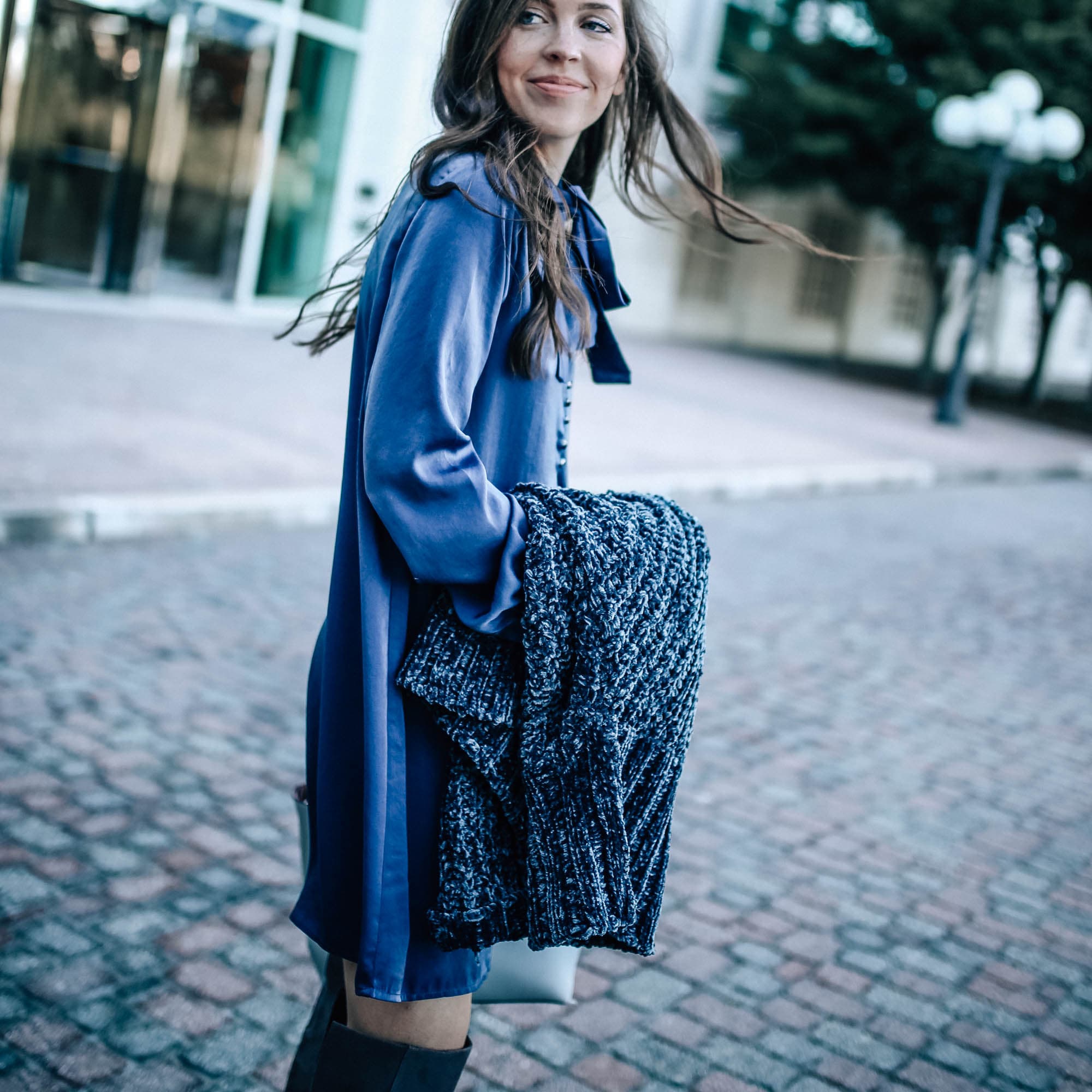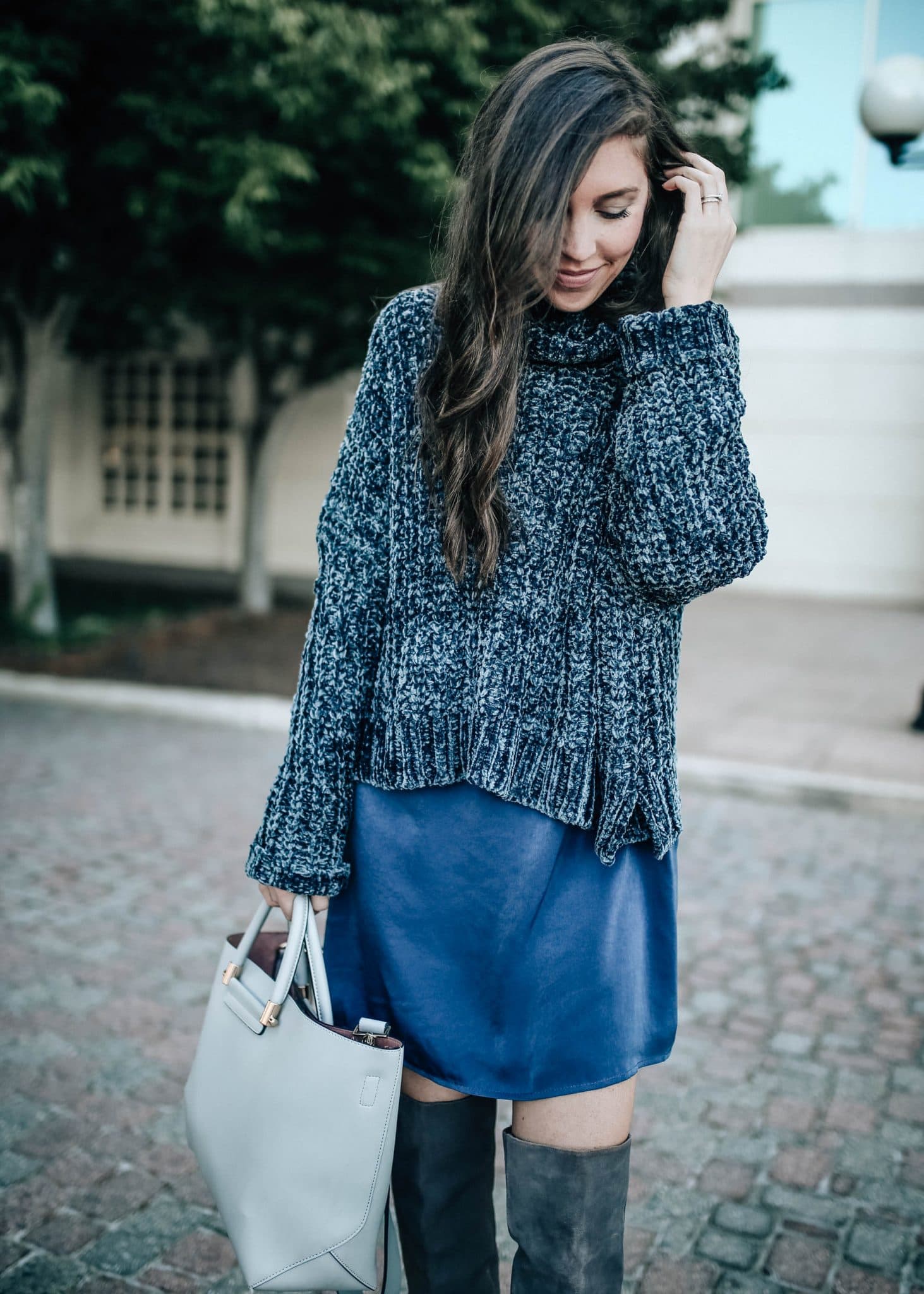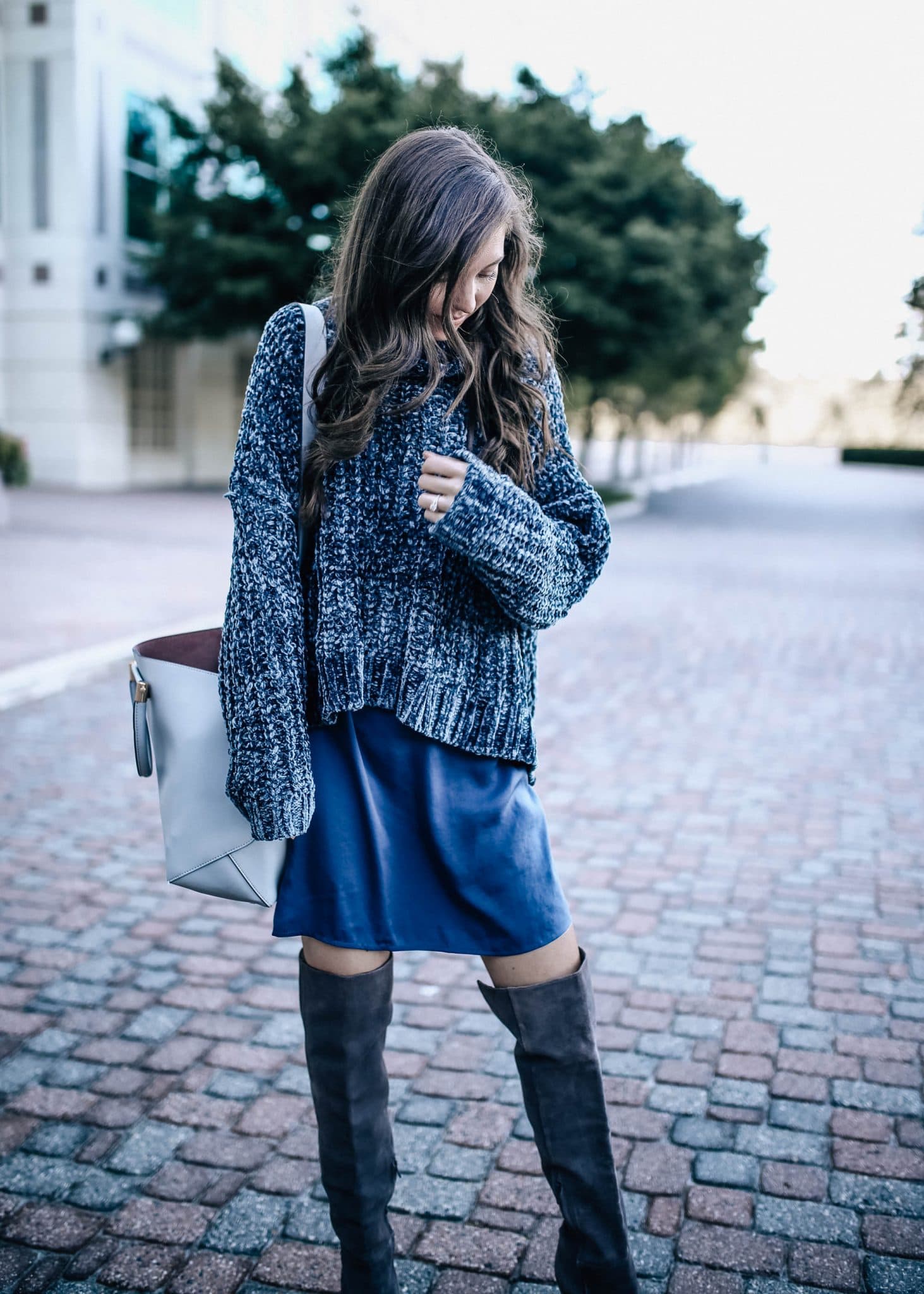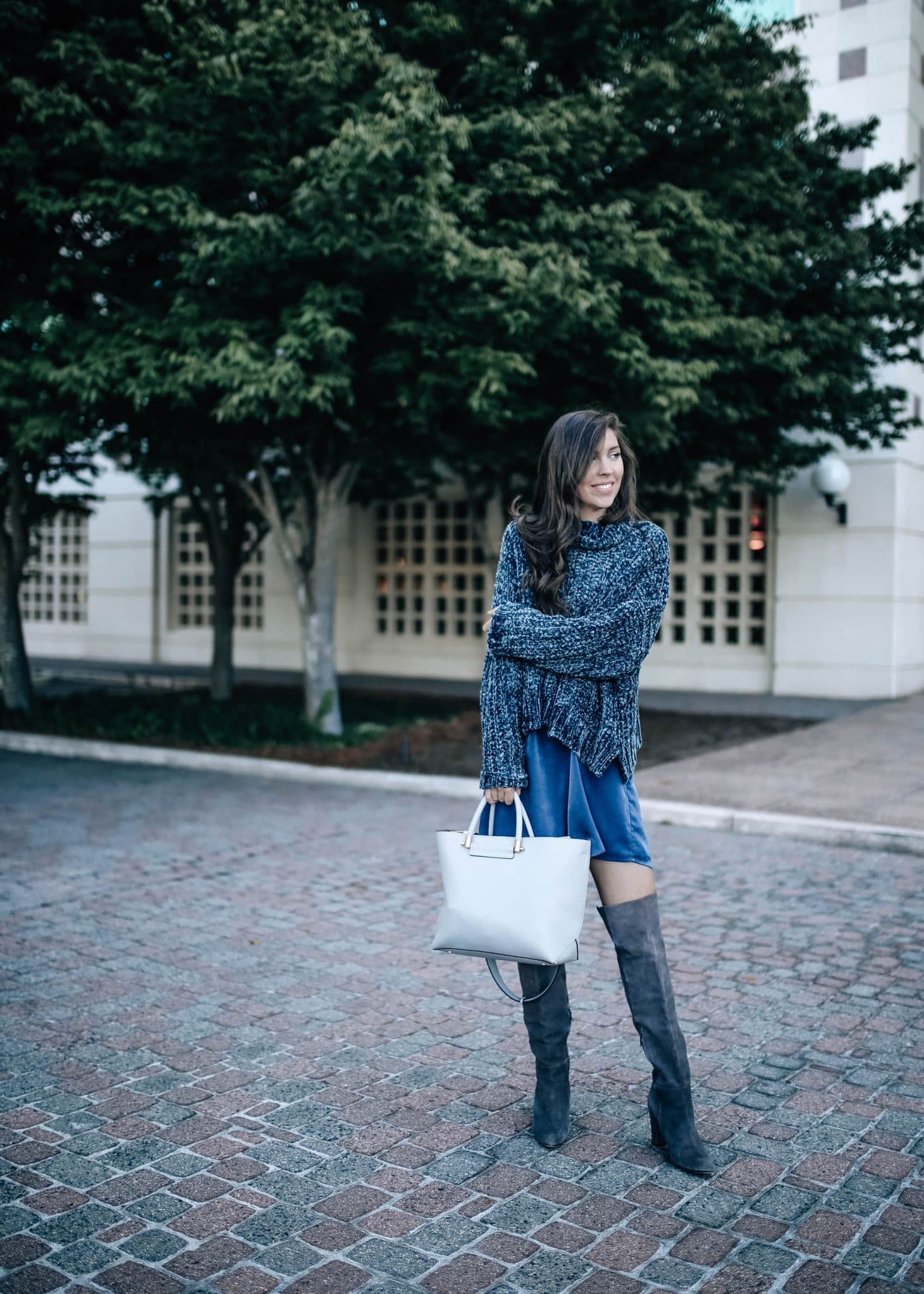 I hope everyone had a great fall weekend! On Friday night, we celebrated my birthday with some of my best friends at Bond Brothers Brewery in downtown Cary. We sat out by the big oak tree and took our dog, Colbie, a huge picnic blanket, chairs, and just enjoyed the perfect fall weather! On Saturday, TJ and I actually went to look at this house we saw for sale online. We weren't planning on starting the home buying process until a little later but this house just had to be seen! We ended up just looking at it but, who knows what will happen in these next few months as our apartment lease ends at the end of December.
Thanks so much for stopping by and reading!
xo, Shelby

Thank you to Cameron Village for sponsoring this post.