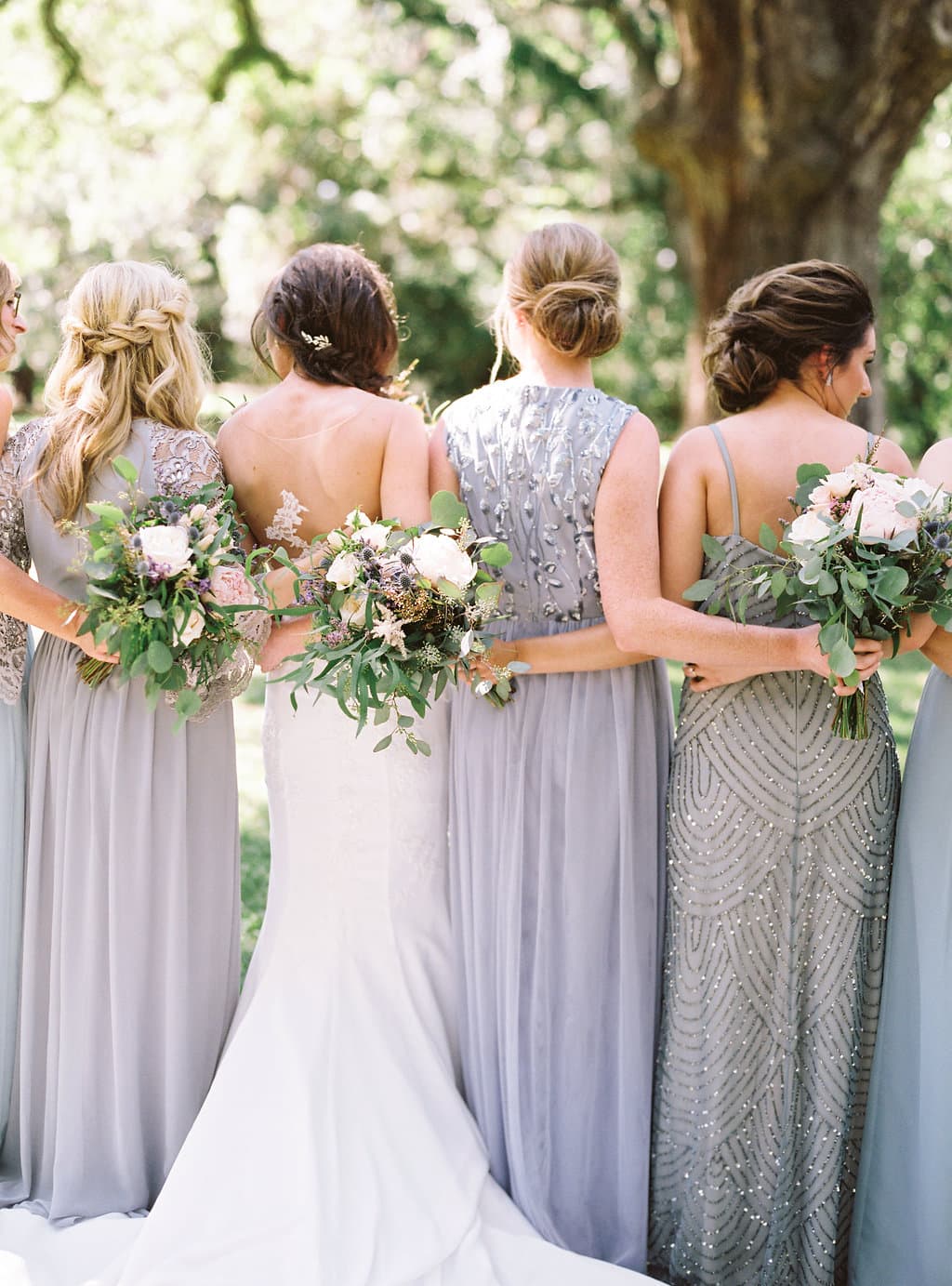 Incase you missed it, I shared some of our wedding photos and our wedding video last week! Heart Stone Films and Jake + Heather killed it. I love them. With the wedding planning behind us, TJ and I have definitely had conversations on what we loved most, the vendors and resources we were so glad we splurged on, and the things that we probably could have done without or have saved on. Our wedding was everything we could have imagined and we wouldn't change much of anything but weddings can be a very big investment so it's important to consider what is worth saving on. Everybody has their own opinions and their own budgets but now that we've been through the planning process, hopefully this list will help any other brides out there who may be questioning to themselves "Should I invest in this or that!?" or "Do I need to add this to my ceremony or will our guests even notice?".

INVESTMENTS WE FOUND TO BE WORTH IT

Since June, my one piece of planning advice for brides has always been "focus on what will be remembered and enjoyed" which brings me to a few wedding investments we were glad we included.
Photography and Cinematography: The first wedding vendors we ever reached out to were for photography and videography. Wedding days fly by so it was important for us to be able to look back at the moments captured on camera and video. We used Jake and Heather for photography and Heart Stone Films for cinematography. Photography is pretty much a necessity for weddings but I always hear brides go back and forth between hiring a videographer or not. Our video is honestly one of the best investments EVER. Not only do we have a short film of our entire day, but we also will be able to watch the entire speeches made by our family/friends, our entire ceremony, our first dances, and more. There is nothing like a video to take you back to a moment in time and I am SO thankful we were able to make a videographer work. If you're "camera shy"on video, wedding videographers make it so that you don't even realize you're being filmed so that isn't an issue at all. I know videographers can be a big investment but, if you can make it work, I highly recommend finding one! If not, see if one of your family members or friends knows how to create videos, and see if they'd be willing to make one of the day! I've seen some really great iPhone and GoPro ones made by friends of brides.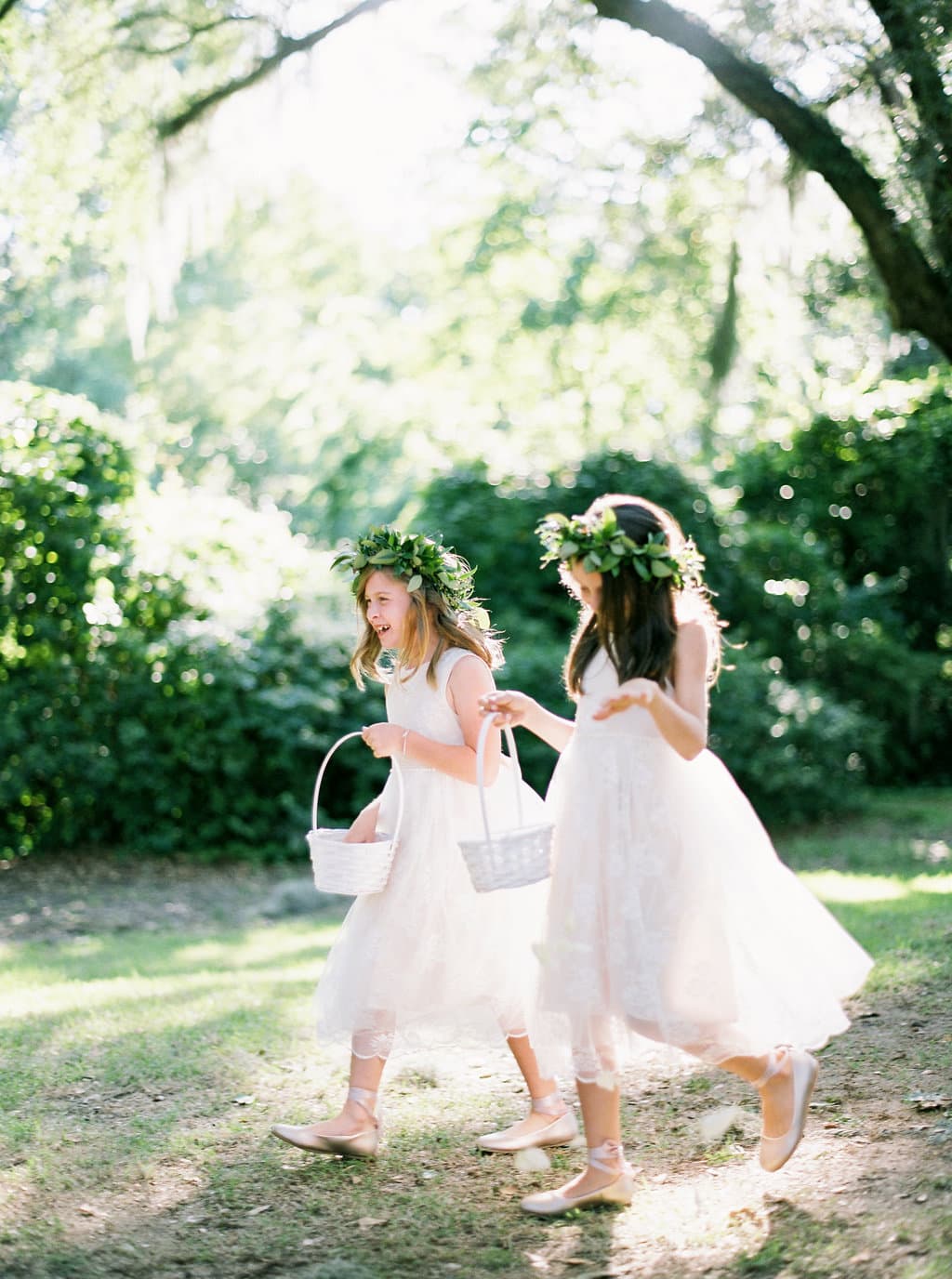 Live Music (Steel Toe Stiletto): Band or DJ… that is the question a lot of couples have a tough time deciding on and is a huge price difference, typically. It was never really a question for us (okay, it wasn't a question for me) although DJ's can be super fun too! The second or third thing we booked after we were engaged was our band, Steel Toe Stiletto. We knew we wanted our wedding to be outside and something about being outside just goes really well with live music. When searching online for bands in South Carolina, I came across the website for Steel Toe Stiletto and their videos on their site blew me away. I couldn't not dance when I watched or listened to them. The number one thing our guests still talk about is how amazing the band was and I know that they played a huge role in how much fun our wedding was for us and our guests.. Steel Toe Stiletto allowed us to really personalize their list of songs to play and were super responsive when we had questions throughout the planning process.
Another thing to note: Live music can be enjoyable for all guests, even for those who don't necessarily like to dance. It's pure entertainment, almost like being at a show, so the guests who didn't dance were also able to enjoy it all! Each person who played or sang was phenomenal and they played a big variety of popular songs!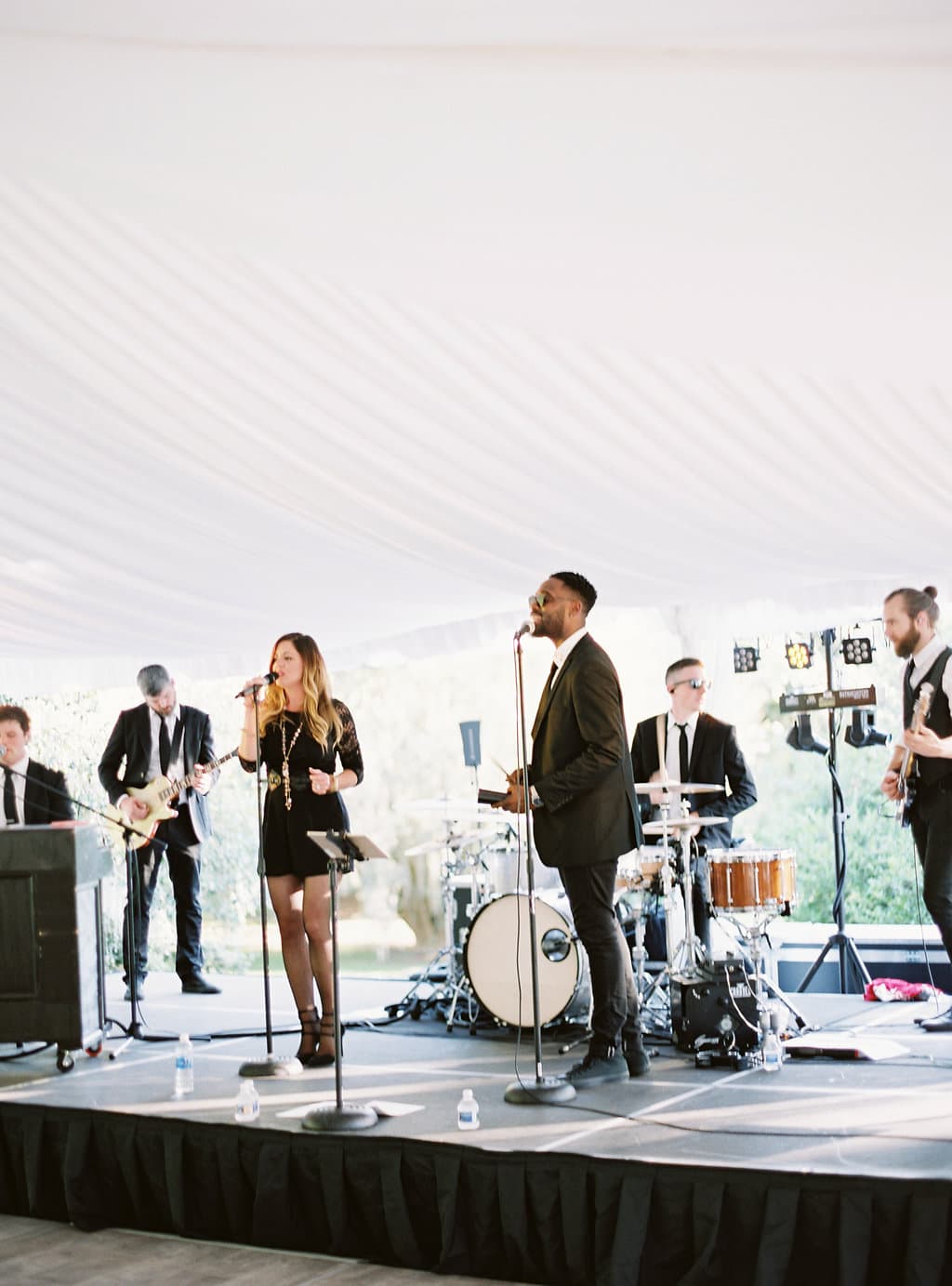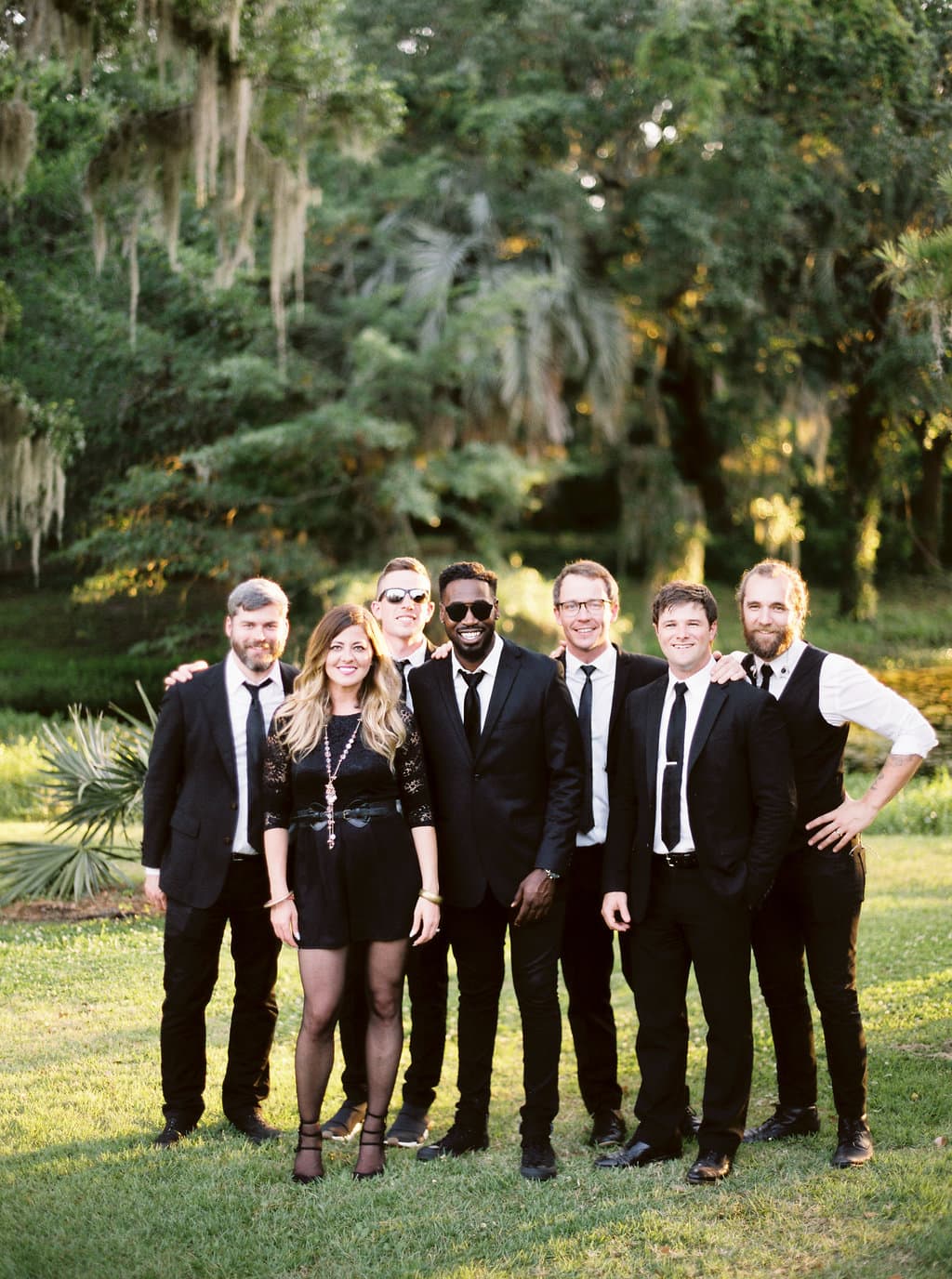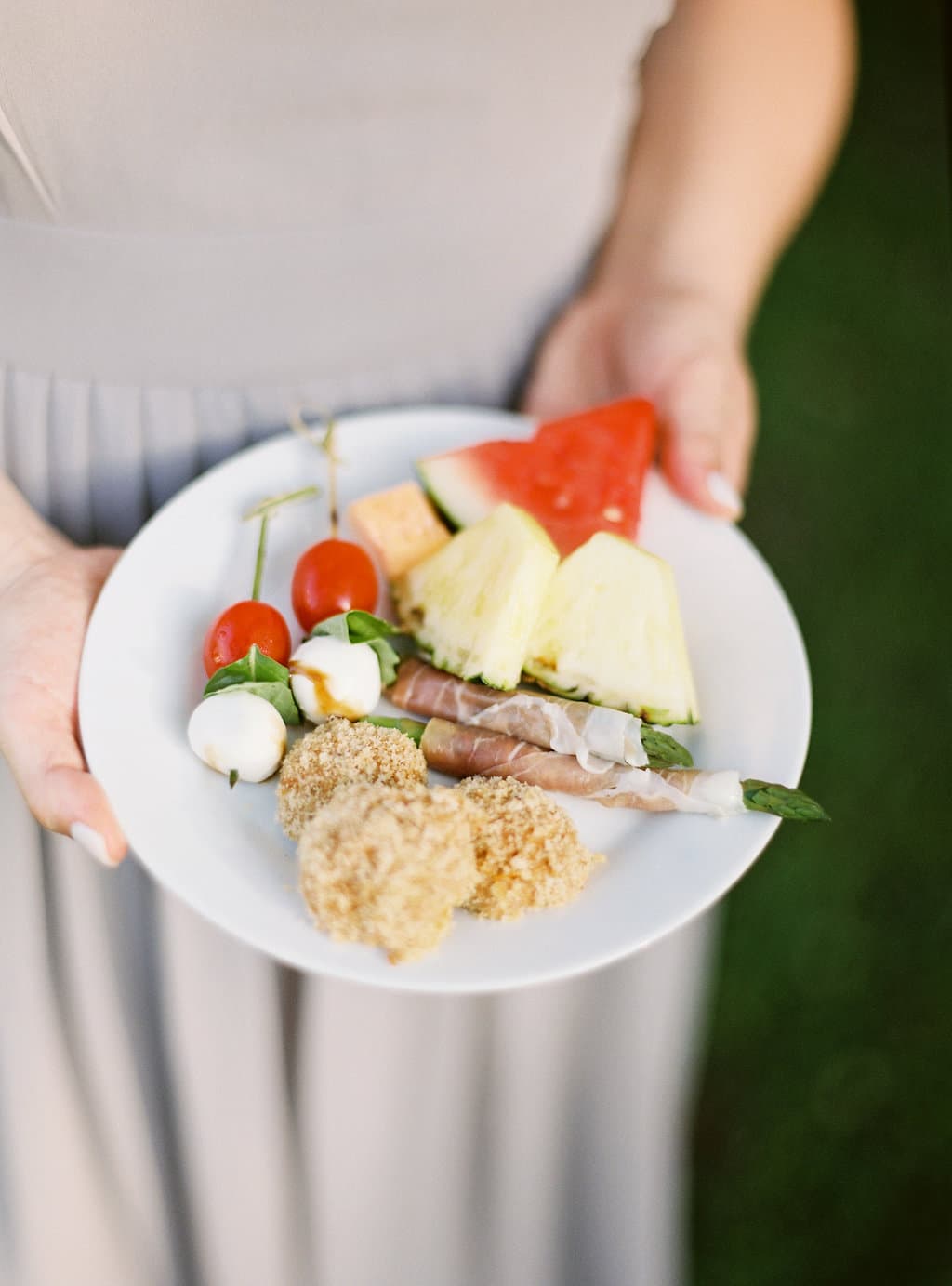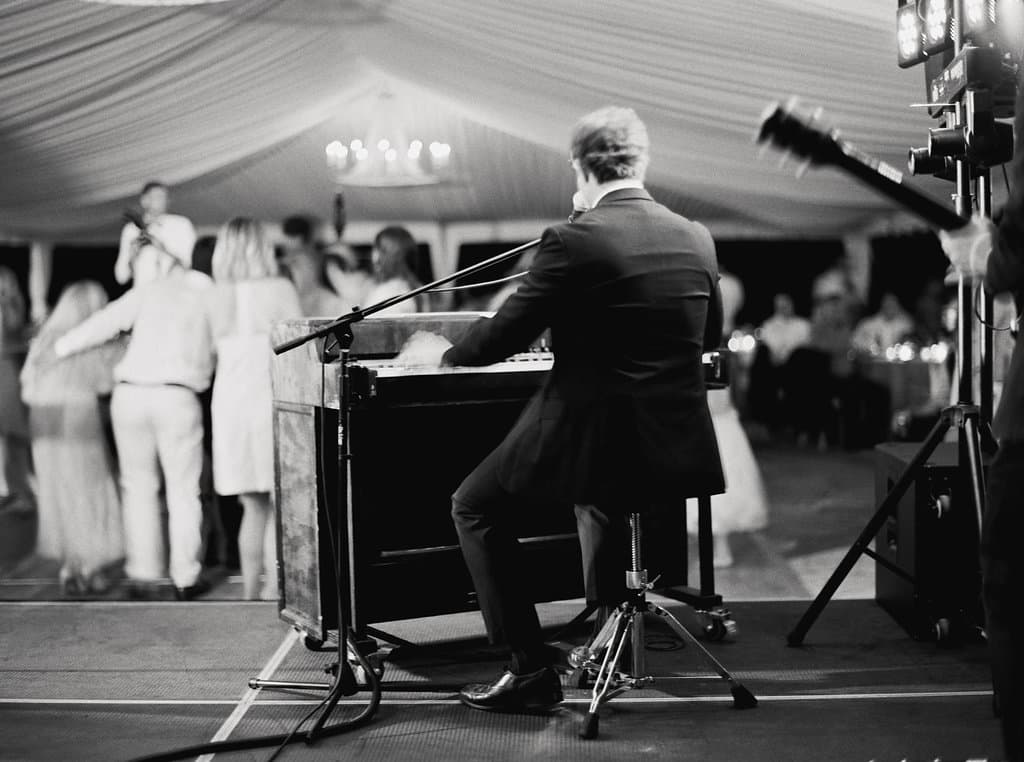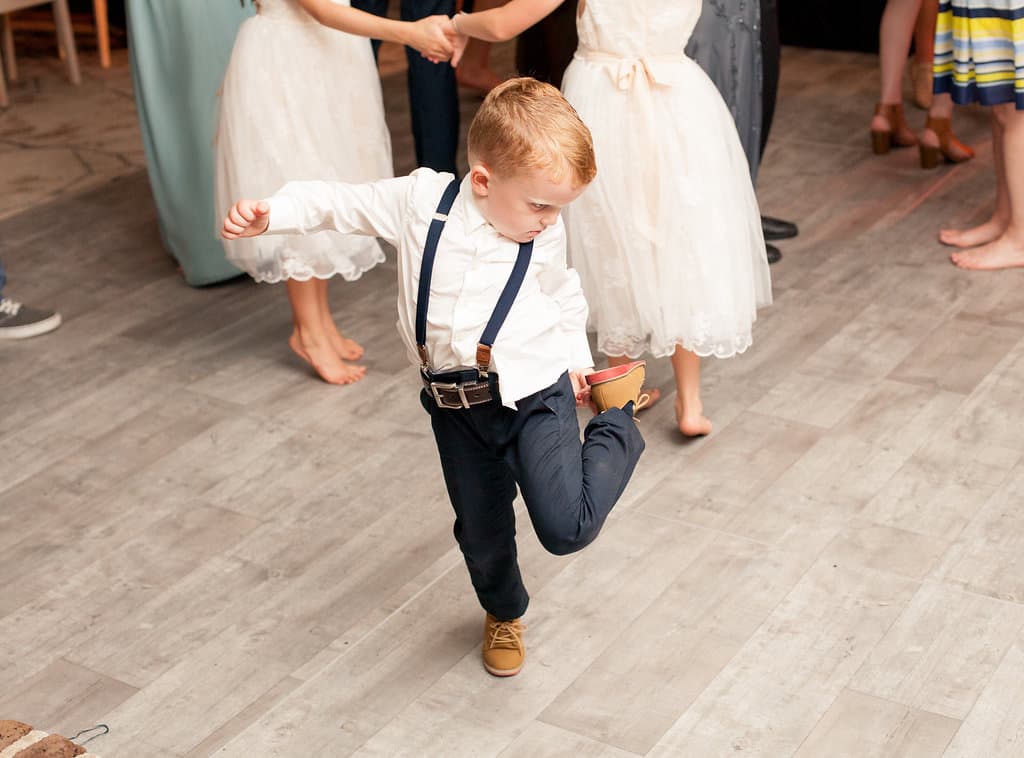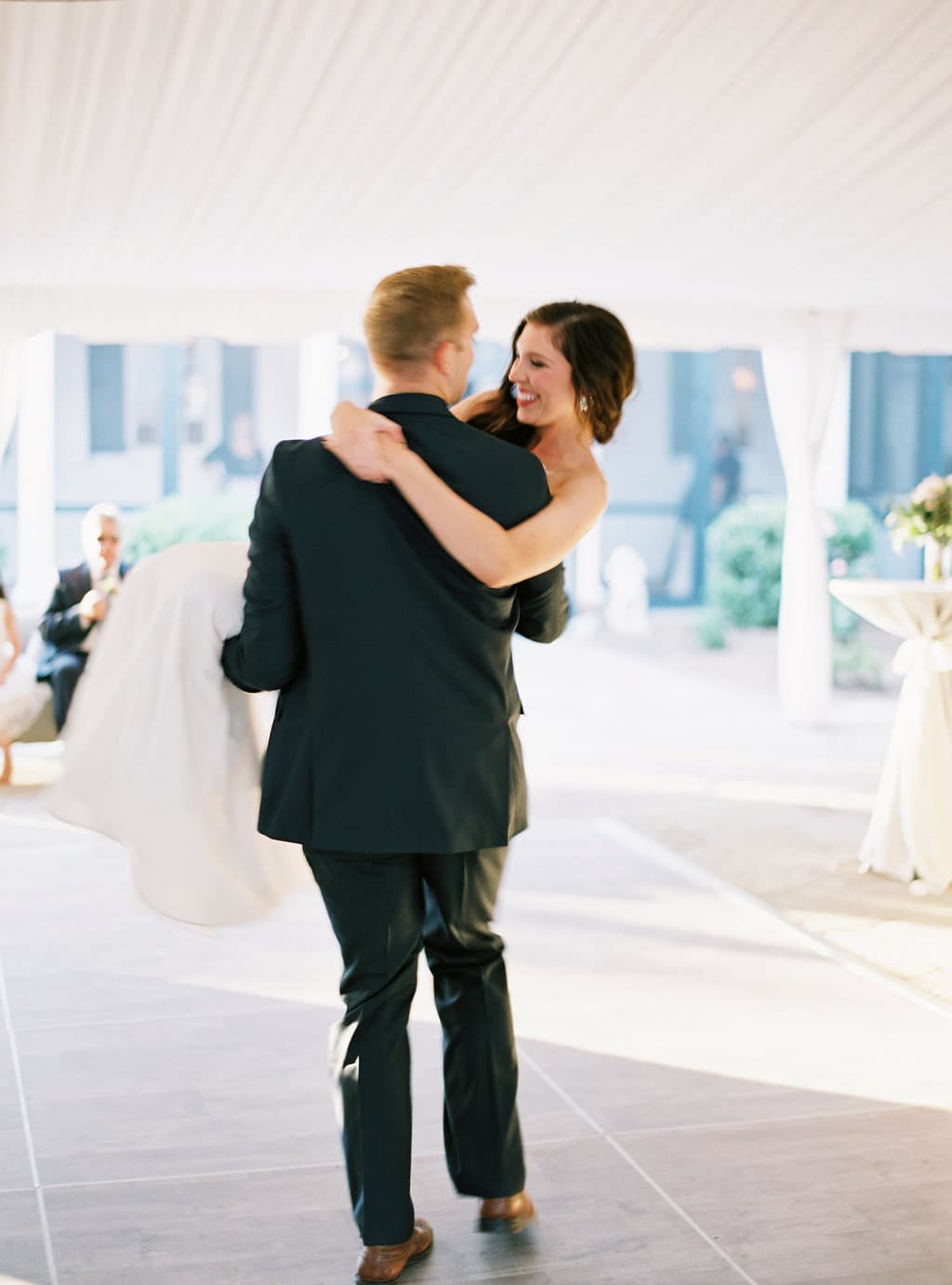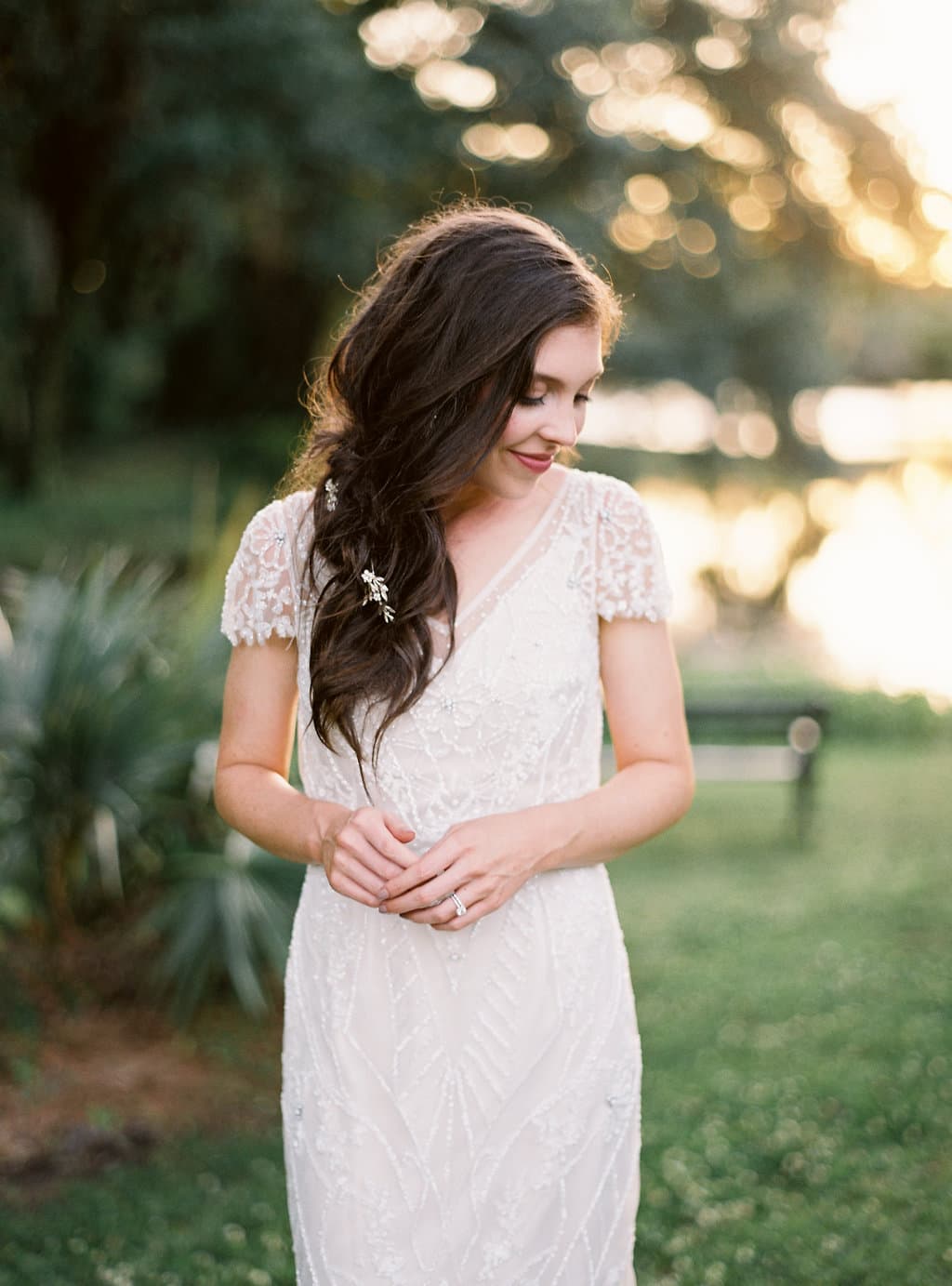 Wedding Coordinator: Wedding coordinators/planners usually offer different size packages depending on when you want them to come in and start helping. Usually, there is full, partial, or day of/month of planning. I think TJ and I decided to do a more "partial planning" package starting several months out with Stephanie Shaul Events. Stephanie and her team allowed us to genuinely enjoy that day and not worry about a thing so that we could spend the time soaking in every moment of joy with our family and friends. Some venues actually required a planner (like ours) but even if they didn't, I would 10000% recommend hiring a wedding coordinator to help with anything that you might need help with! Stephanie was very detail oriented and sent me checklists and reminders of all of these small things that I never even thought of, especially in the weeks leading up to it. The morning of the wedding I felt SO relaxed and didn't worry once all day.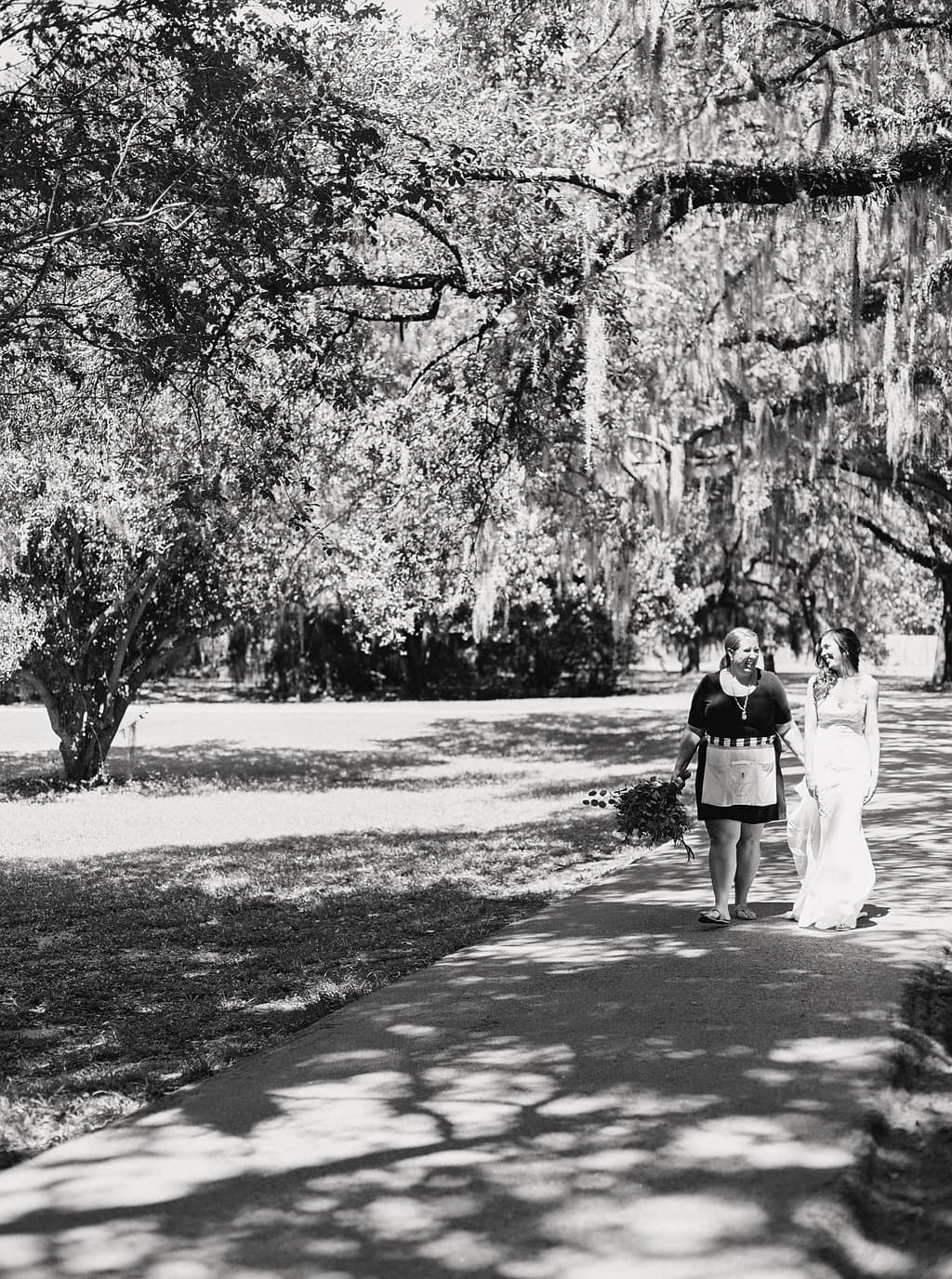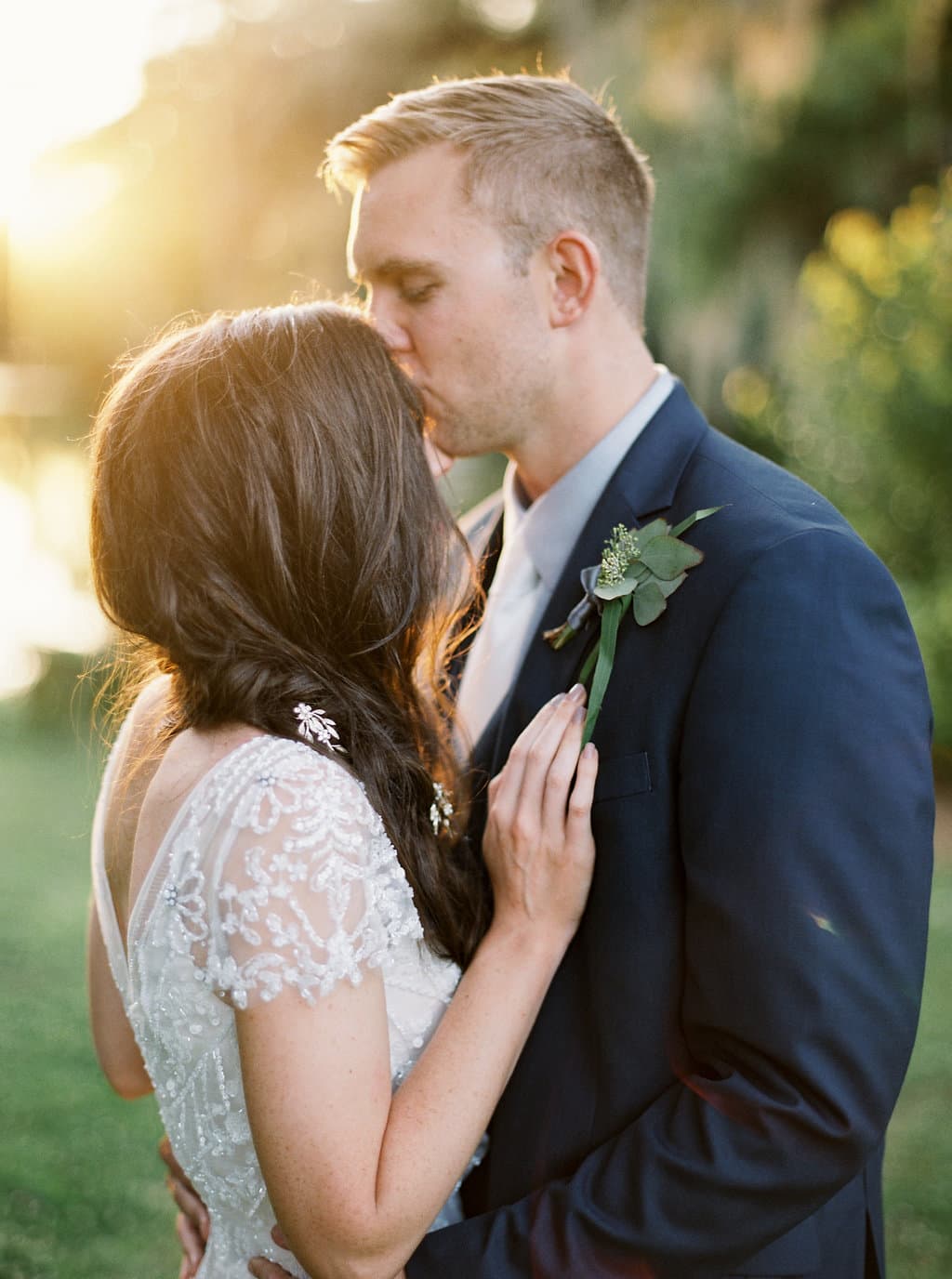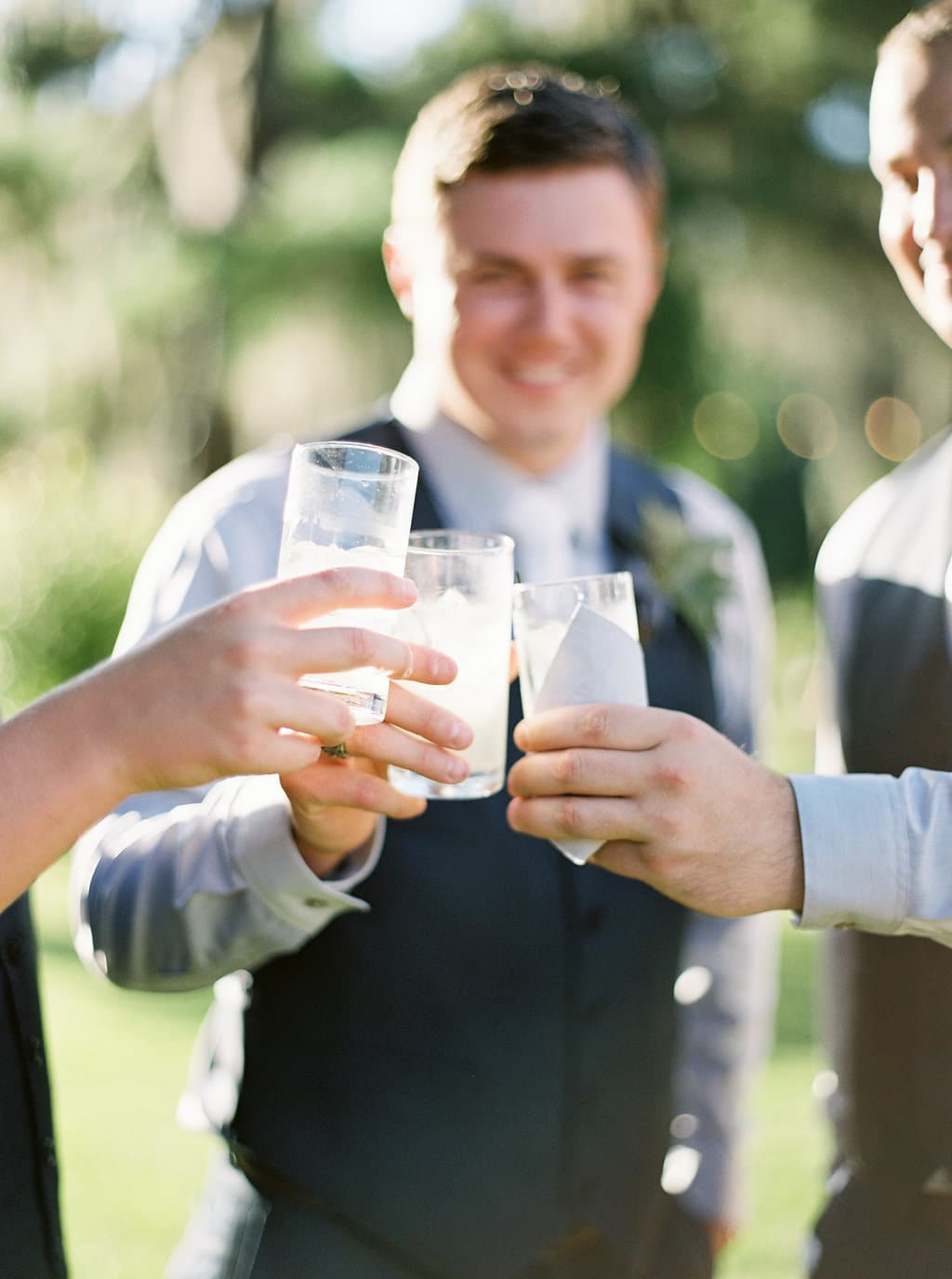 Food: Our food was actually from one of the more affordable options in town but, once I saw they had endless 5 star reviews, I knew Crazy Dutchman Catering was the way to go. Food, no matter who you go with, will likely be a big chunk of your budget… so make sure it is delicious! For us, having "pretty food" was not as important as having delicious food. I mean, you can get real fancy in Charleston but we stuck with the more casual options. We had ALL the carbs and southern goodness.

WHAT WE ARE GLAD WE SAVED ON:

Ceremony Decor: In the days leading up to our wedding day, I asked myself numerous times "does our ceremony have enough flowers?" or "should we have gotten a floral arch?" or "is our ceremony going to be too plain?" but I am SO glad we didn't spend a ton of money on our ceremony decor. Our ceremony was in a beautiful outdoor setting so it didn't need a lot at all and nobody is going to be paying attention to those types of things during this time. The ceremony is the meaning behind the wedding and should simply be focused on love. Actually, if I could go back in time, I would have gone with literally no florals for the ceremony (besides bouquets because I loved ours so much), no chandelier, not even the little flowers that hang on the sides of the aisles, no decor except for the welcome sign (thanks Oaks and Gray!).
One Signature Drink/Wine/Beer v. Full Bar: We were going to go with beer/wine (which we did) but there were a few times when we thought we should offer liquor. We ultimately went with just beer/wine but added one, very affordable, signature cocktail. We had a lemonade/blueberry vodka drink infused with mint as our "Colberson Cocktail" (named after our dog) and those things were sucked down. We're so happy we had just that instead of offering all sorts of liquor.
Shoes: For someone who loves shoes so much, I surprised myself with not being interested in fancy shoes for the wedding. I just ordered this $59 pair and called it a day. Nobody even saw them, really. We had to cut costs somewhere and shoes were one of those cuts for me!
Favors: This was another thing that, of course, if I had an extra couple thousand dollars, I would have loved to create favors for each guest. I almost went with a local Charleston candle company but, in the end, we decided to do a simple late night snack instead and provided sweet potato ham biscuits at the very end of the night. This saved a LOT of money.
Ceremony Music: This is just my opinion, but I think personal songs that evoke emotion and songs that are meaningful to the couple are much more romantic than the sound of any live string quartet. Hire a DJ and sift through Spotify to find some good ceremony songs or maybe even instrumental versions of songs you love as a couple. This will save you money and probably cause a lot of waterworks for your guests (and groom!!).
WHAT WE PROBABLY COULD HAVE SAVED ON:
Vintage Getaway Car: Chances are it'll be dark when you leave your reception and nobody will really see or care what car you are leaving in, unless it is a personal/family car/boat that is special to you. The man who drove us back safely was wonderful though and, if you are determined to have a vintage getaway car, I'd recommend Lowcountry Valet (if you're planning in Charleston).
Rentals/Furniture: The furniture and rentals we selected were beautiful but I would recommend choosing just a couple of "must have" items and, for the rest, go with a lower cost option. Of course, everything pulls together the design of the wedding but we probably could have chosen a less pretty bar along with some of the other pieces.
Dress: I LOVED my dress; however, after our ceremony, I changed into a gown just as beautiful and less than half the price and was way more comfortable. I would highly recommend taking a look at BHLDN for beautiful, unique, and affordable options if you are wanting to put your money elsewhere. It is important for you to feel beautiful on your wedding day but you can definitely feel that way without spending thousands of dollars on a dress that will probably get really dirty by the end of the night. Again, this is just my opinion, and for some reason, I didn't want the dress to account for a big part of our budget.
Programs: Looking back now, I probably would have done a big sign/mirror including a quick run-down of the ceremony rather than order programs. A lot of our guests shared programs which resulted in a lot of leftovers to take home and it would have saved a decent amount of money had we just used a sign for everyone to look at as they are being seated.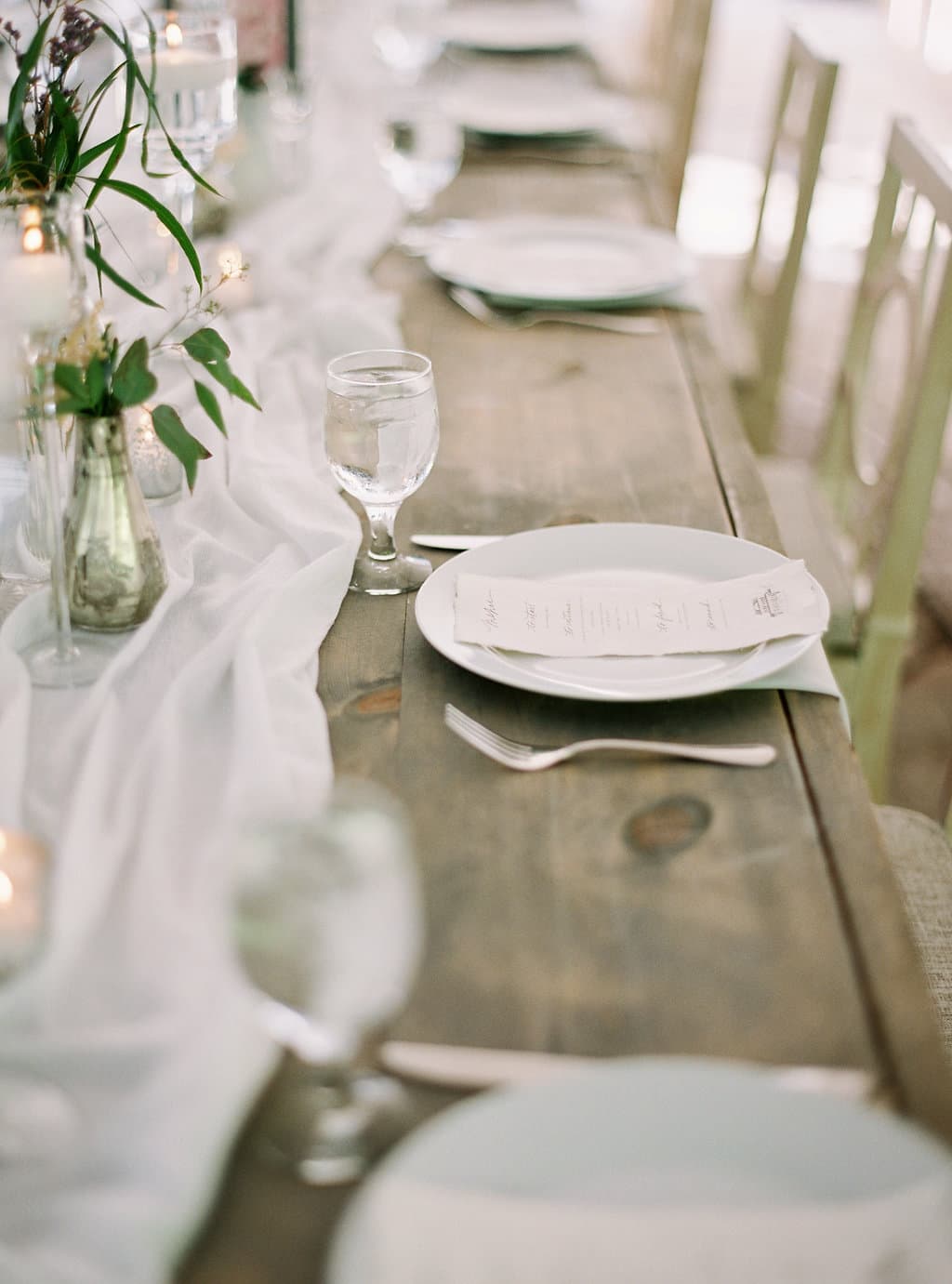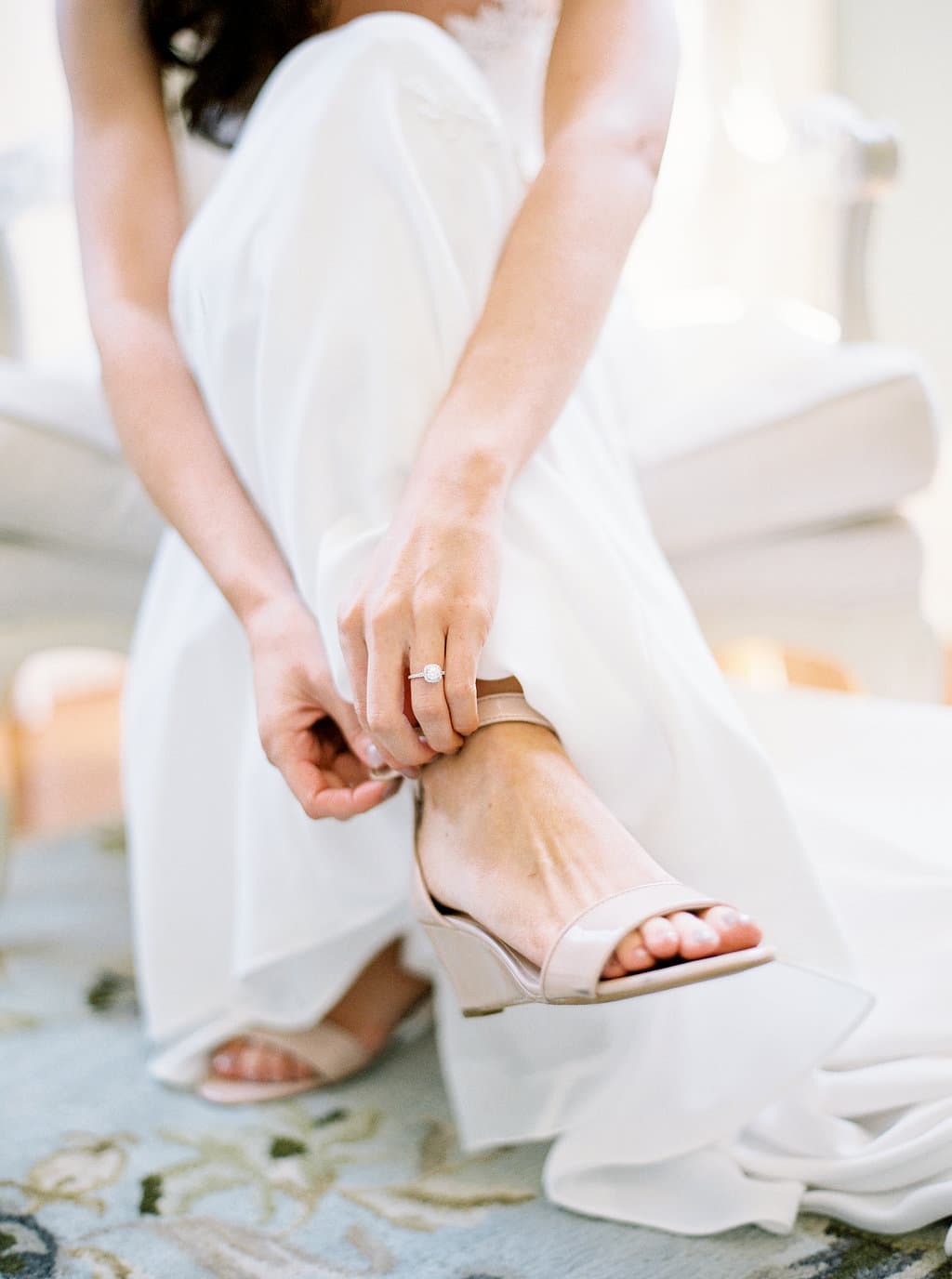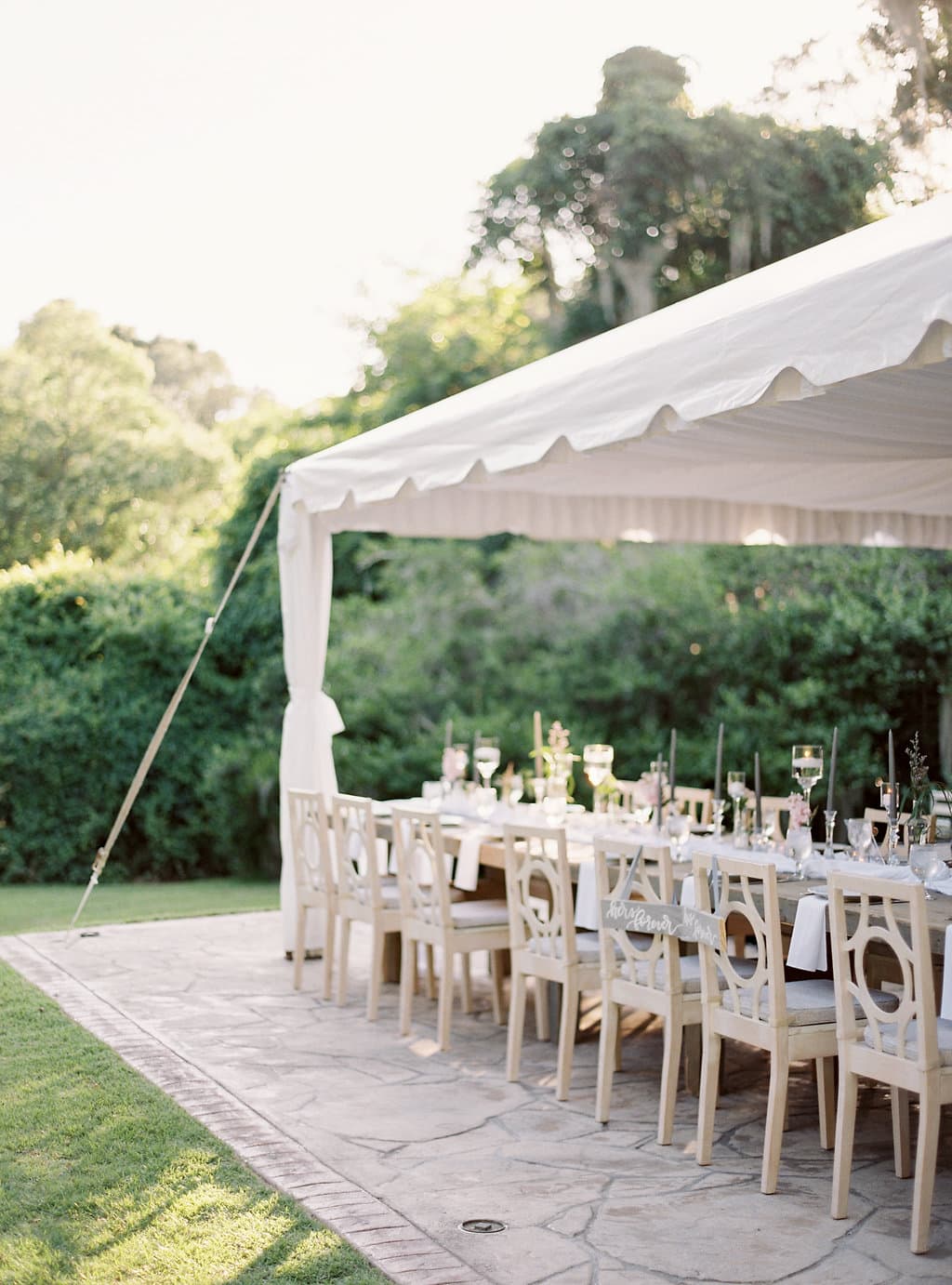 These are all of my personal thoughts about the wedding investments we made but I know each person is totally different! If you are a bride with a budget, hopefully these thoughts help put some things into perspective for you. Our day was absolutely perfect and we couldn't have asked for a more beautiful and joyful day. For the most part, we were really happy with how our budget was spent. Let me know if you have any questions at all! Thanks for reading!
xo, Shelby