Happy Friday!
I've thoroughly enjoyed this week and all of the snow we got but I'm excited for the warmer temps this coming week and getting back into the swing of everything. I need to get out of the house! Our streets are still covered in snow and ice, but today, I'm determined to make it out. I did have a chance to practice my video skills and made a little snow day video on youtube yesterday.
Anyways, the real reason I'm putting this post up to is talk about getting through winter. It hit me yesterday that winter is far from over… technically, we have about two months left and I don't know how I feel about that. Actually, yes I do. It is depressing and I could definitely use a beach trip. The key to surviving the last couple of months of winter? Warm delicious soups and turtlenecks, specifically this beautiful blue one I've been wearing on repeat. It's under $50 and quite warm and cozy.
These are also the jeans I am always wearing by Topshop. Love the fit and style and overall casual vibe they give.
Hope y'all have a great weekend planned! Or not planned. Those are fun too. We have a mildly busy weekend but I'm mainly excited about just getting out of the snow.
XO, Shelby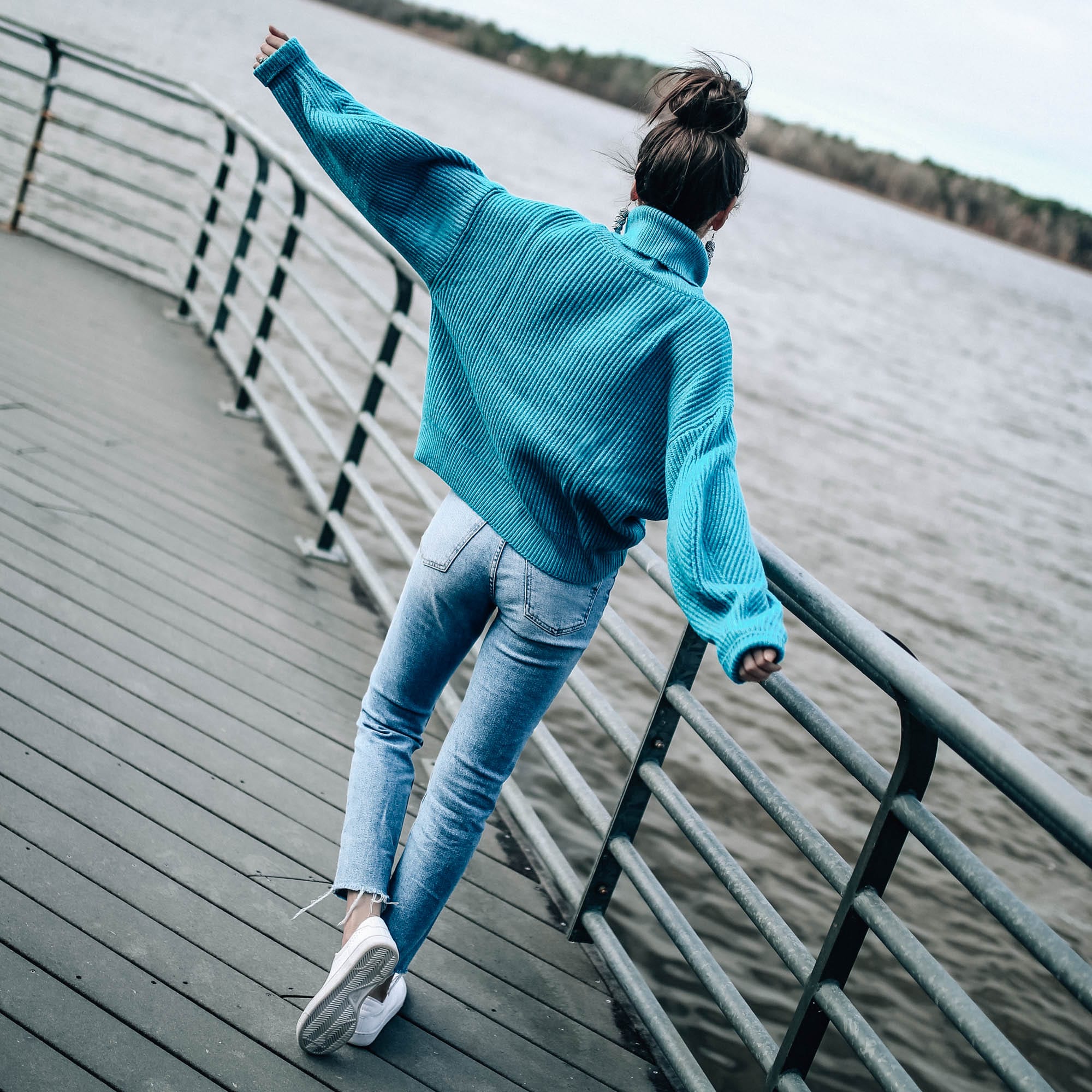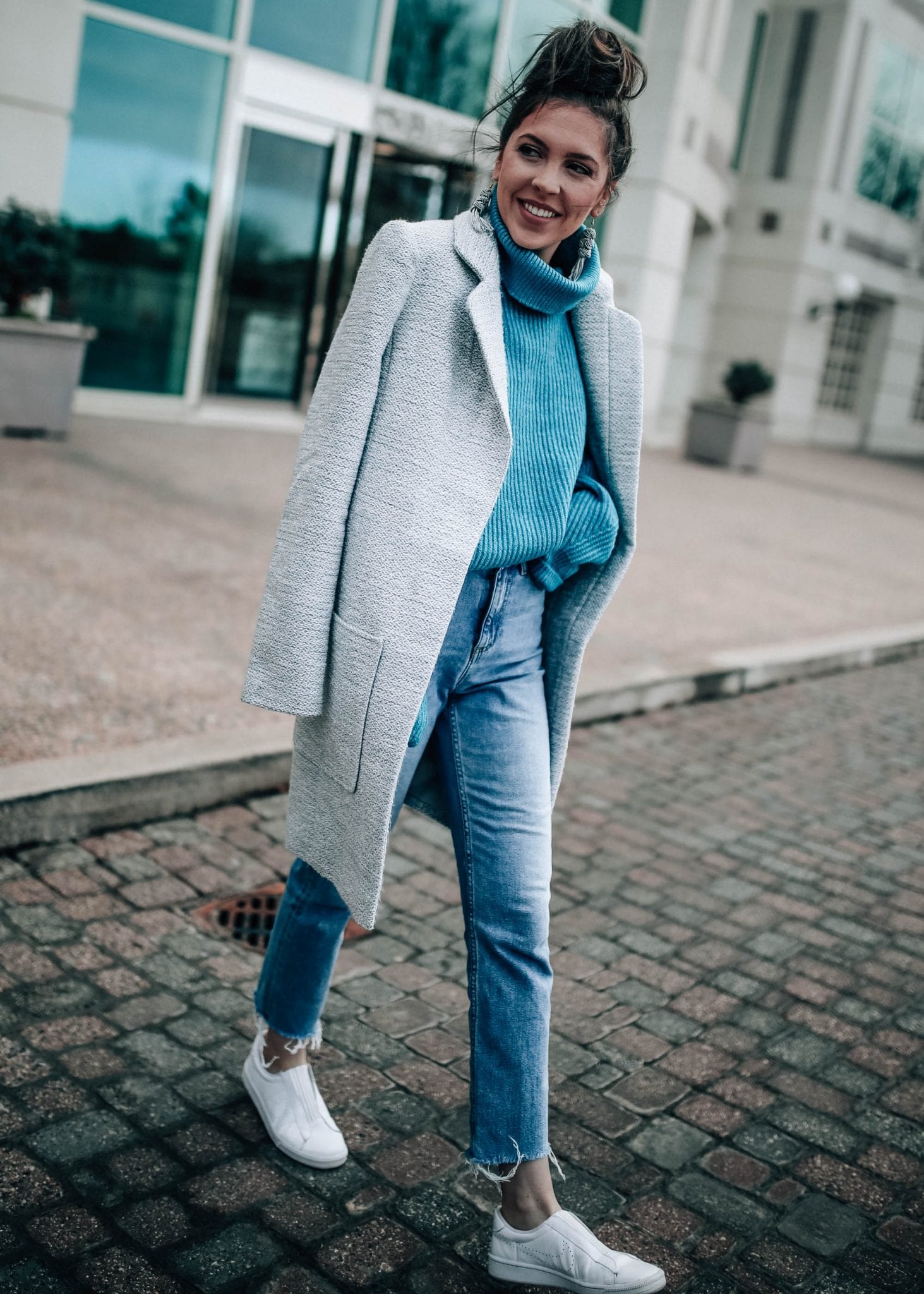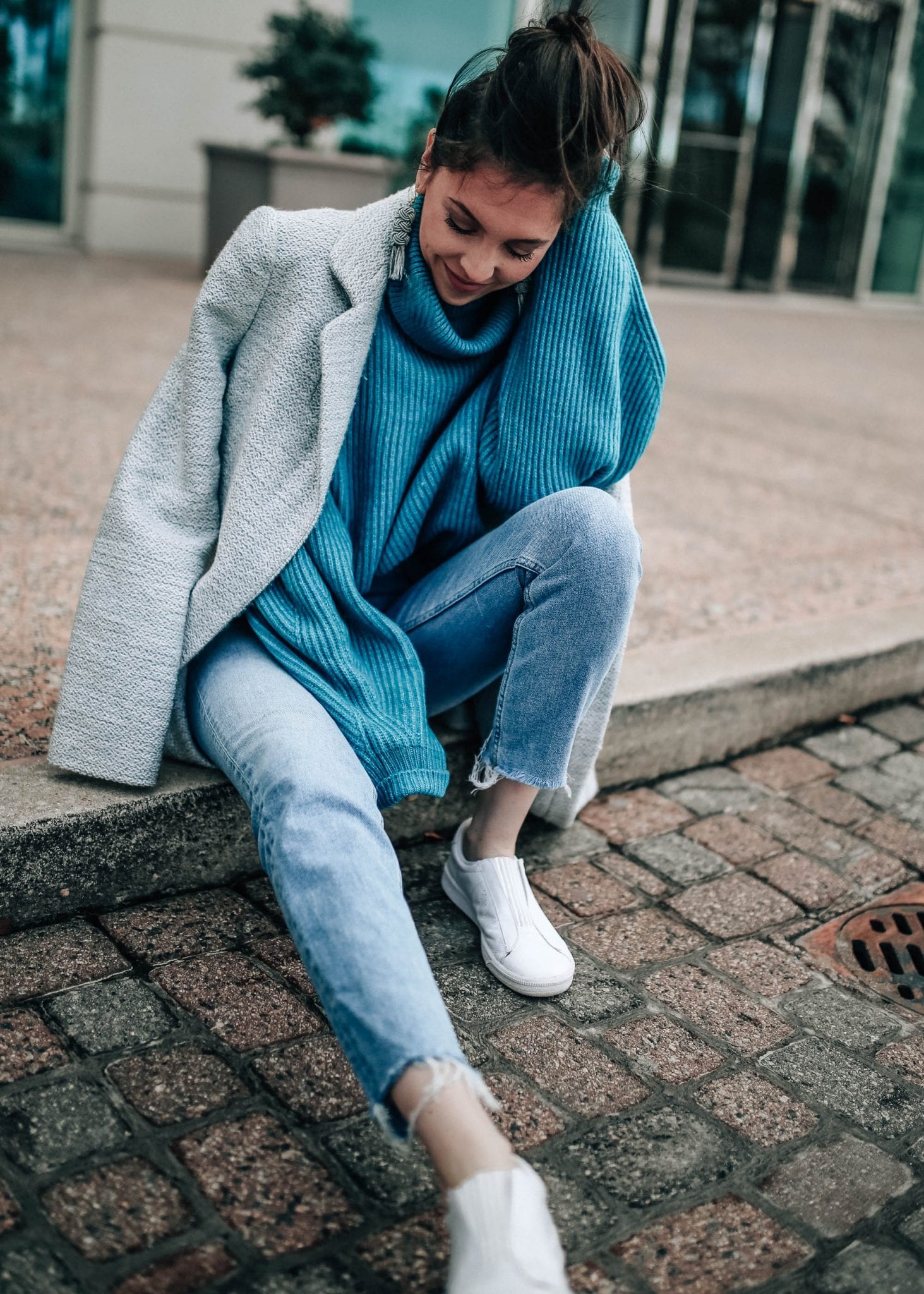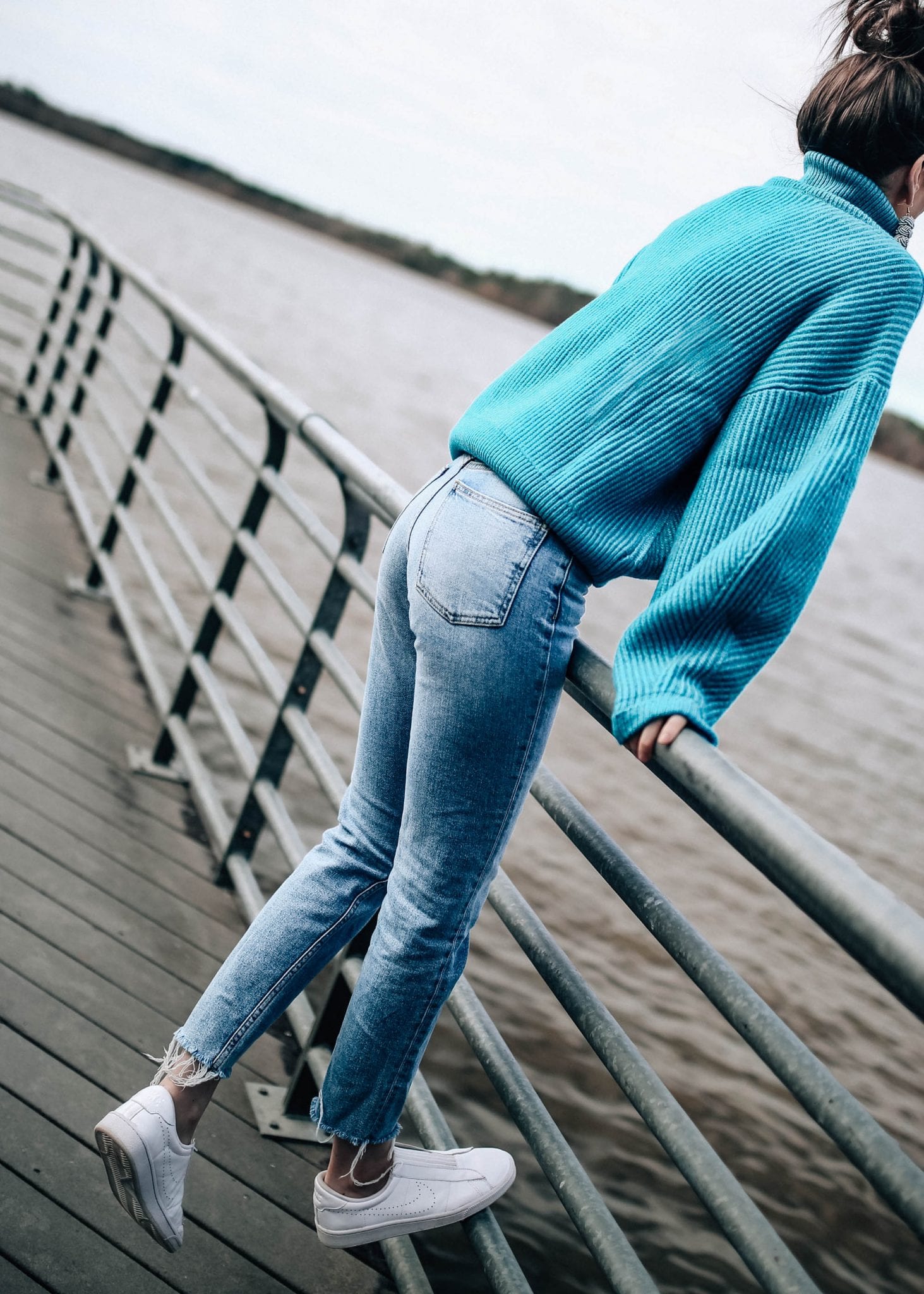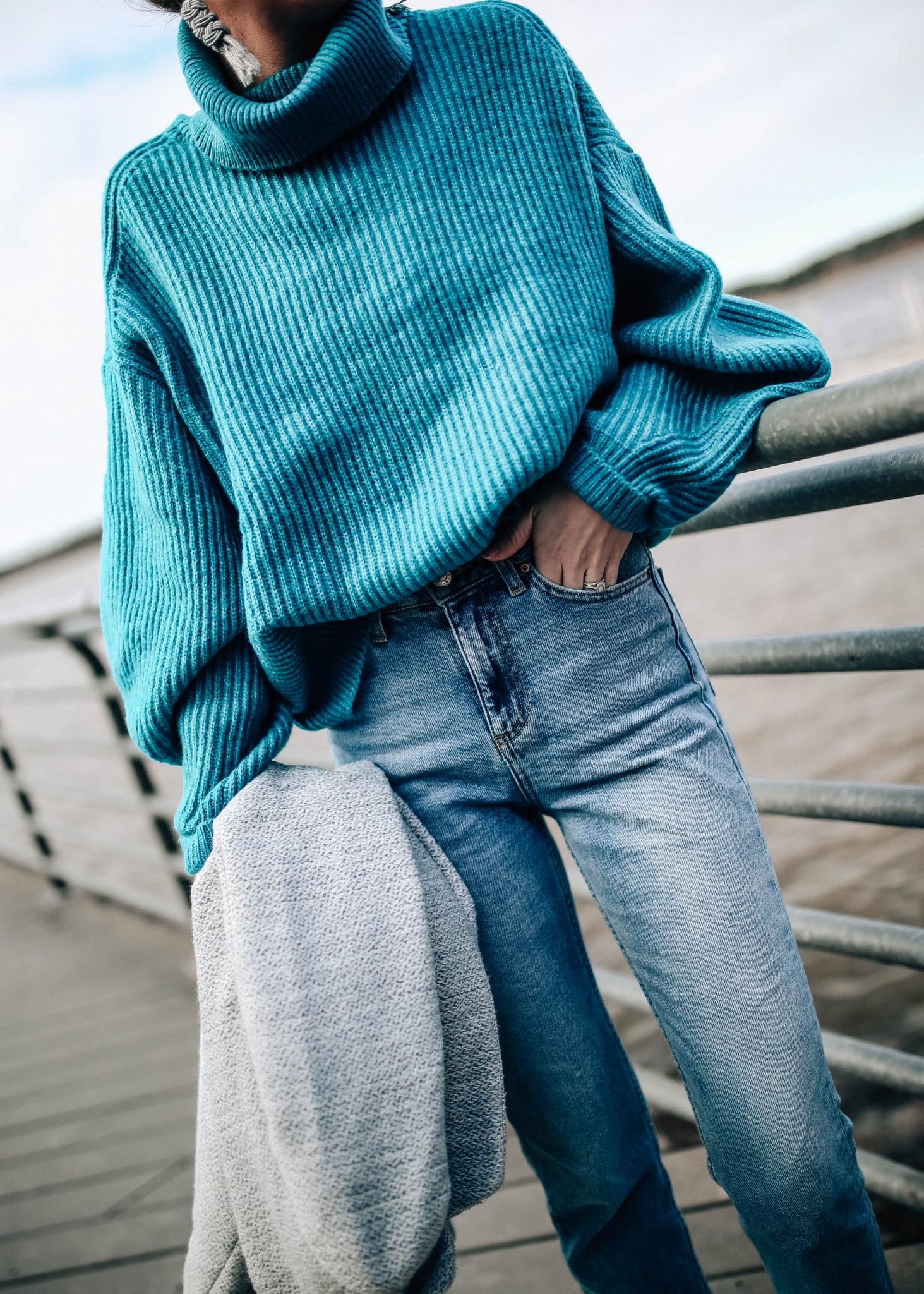 <center>

</center>