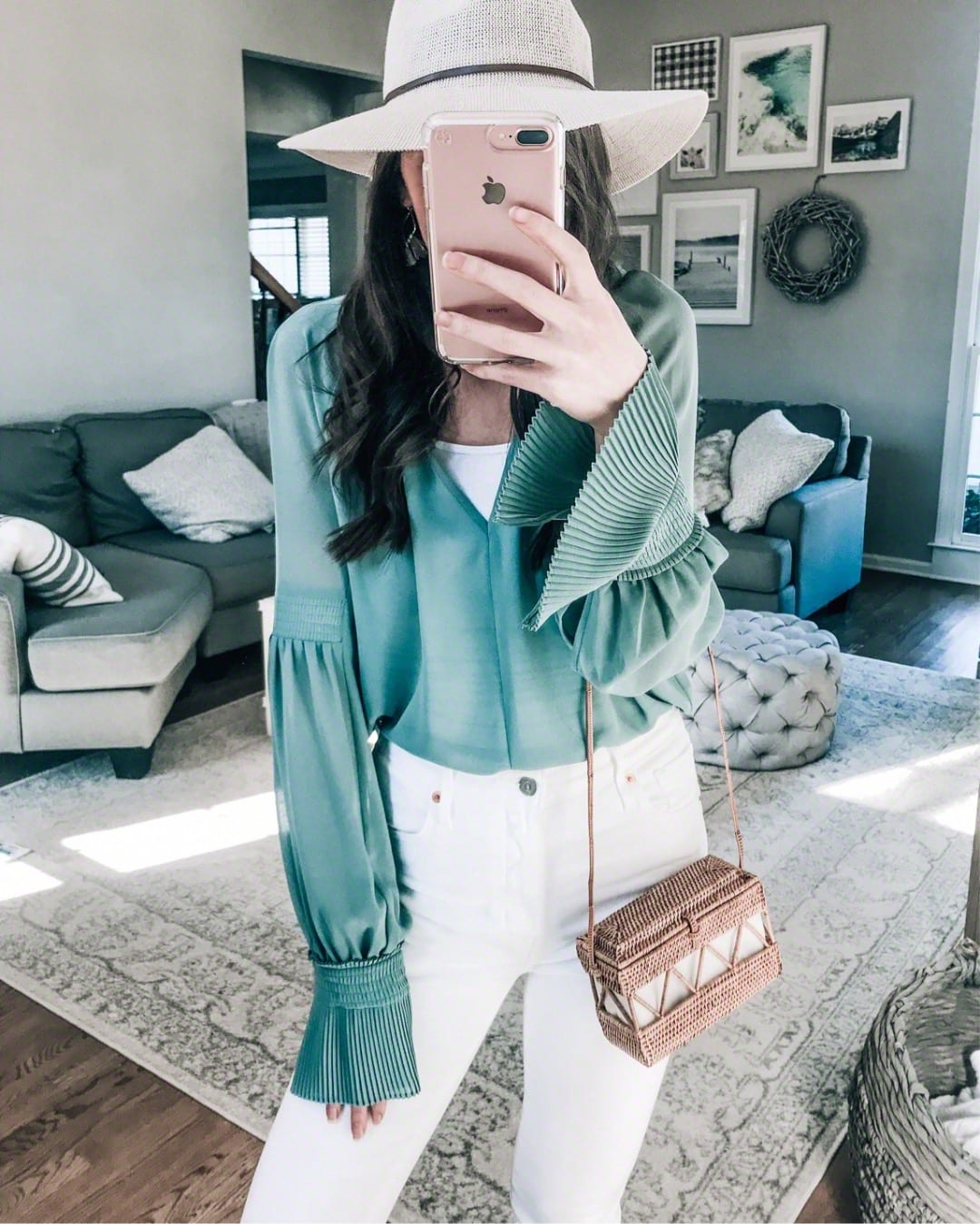 <center>

</center>


Today's post is one I've wanted to create for a long time. As I get older, my shopping habits are changing and I'm learning to mainly buy things that I can mix and match to create a variety of outfits.

If you're not familiar with the term 'capsule wardrobe', it's basically a smaller wardrobe (normally 20-30ish pieces for a season) including clothing that you can mix together and wear multiple outfits with. With most capsule wardrobes I've seen, the pieces are usually more neutral but I'm trying to add in a bit more color to mine because how can you not during spring?! My goal is to go into my closet each morning and not feel overwhelmed with trying to find something to wear. With a capsule wardrobe, you can easily pick out what to wear each day, saving time, and just making your whole life feel less cluttered. Now depending on your lifestyle and work wardrobe policy, you may need a few dressier options because mine is definitely on the more casual side.

After doing some online browsing, I found 21 pieces that I'd put in my spring capsule wardrobe. The best part is that some of these are so classic that you might already own something similar!
<center>

</center>
<center>

</center>
<center>
</center>
*items above are clickable
and on to the 30 outfits you can create with these pieces…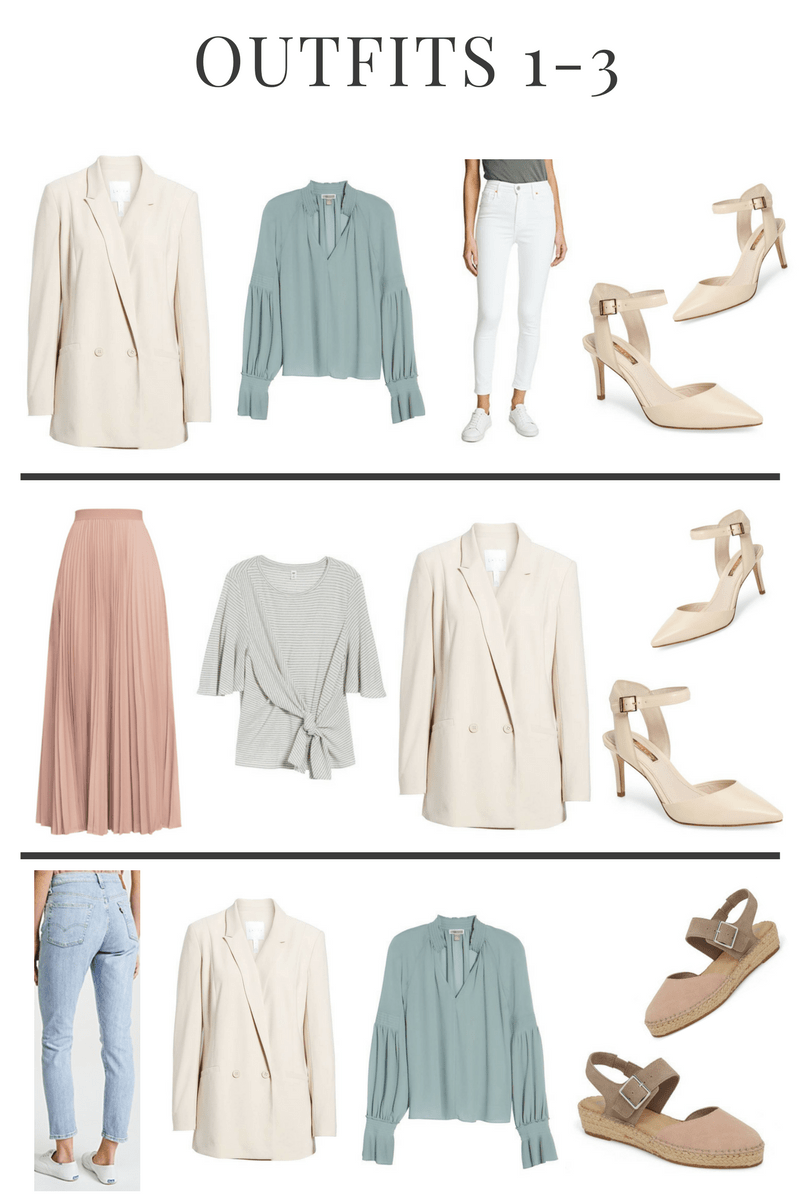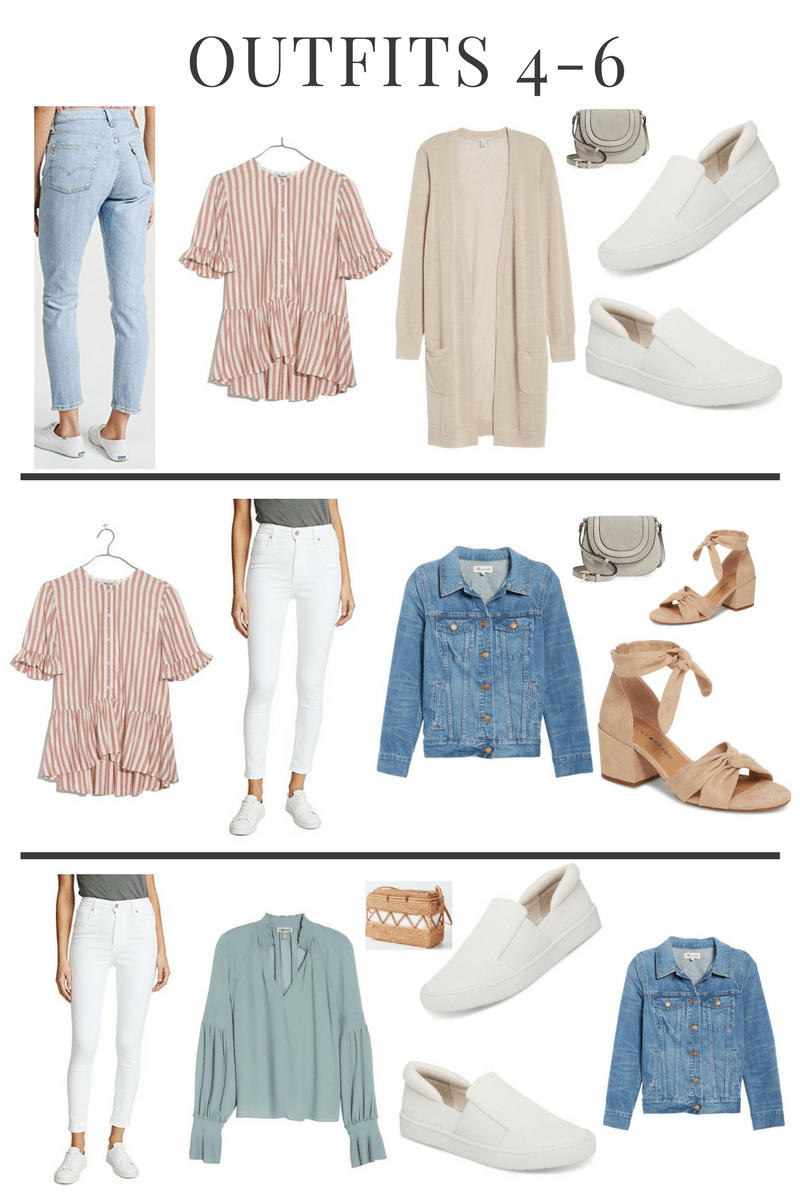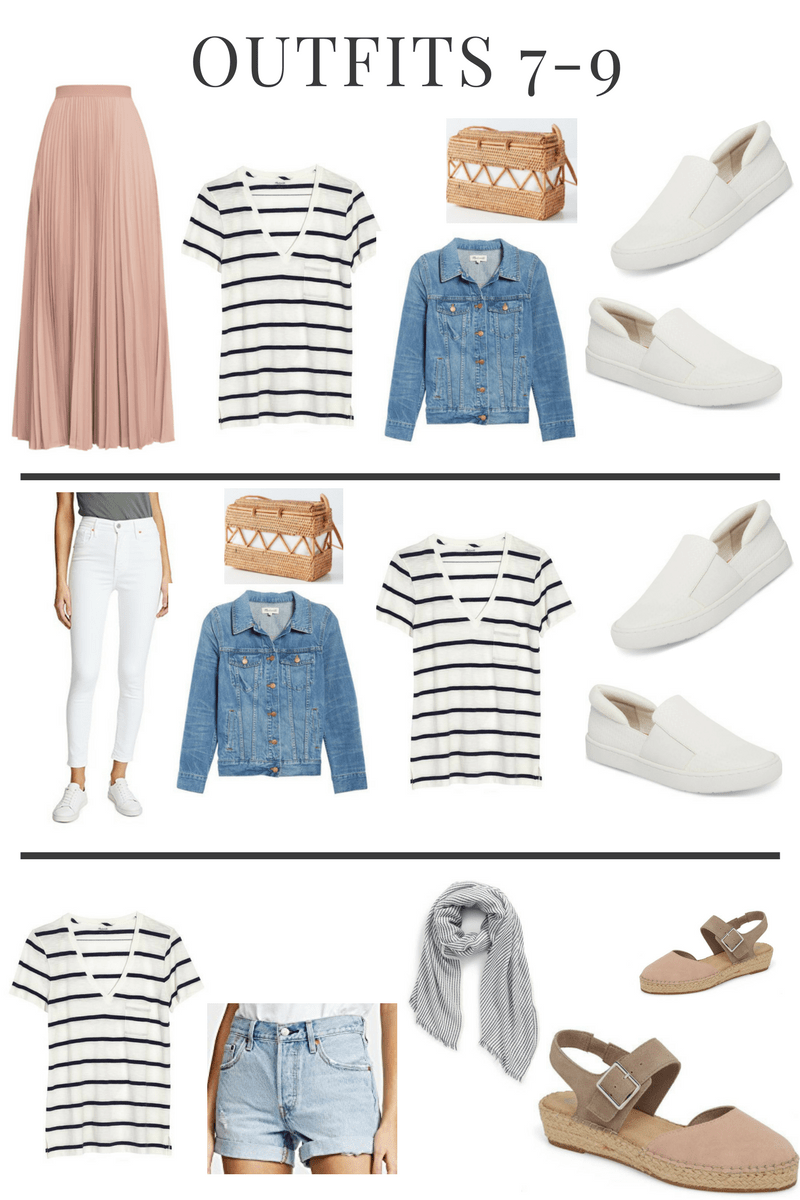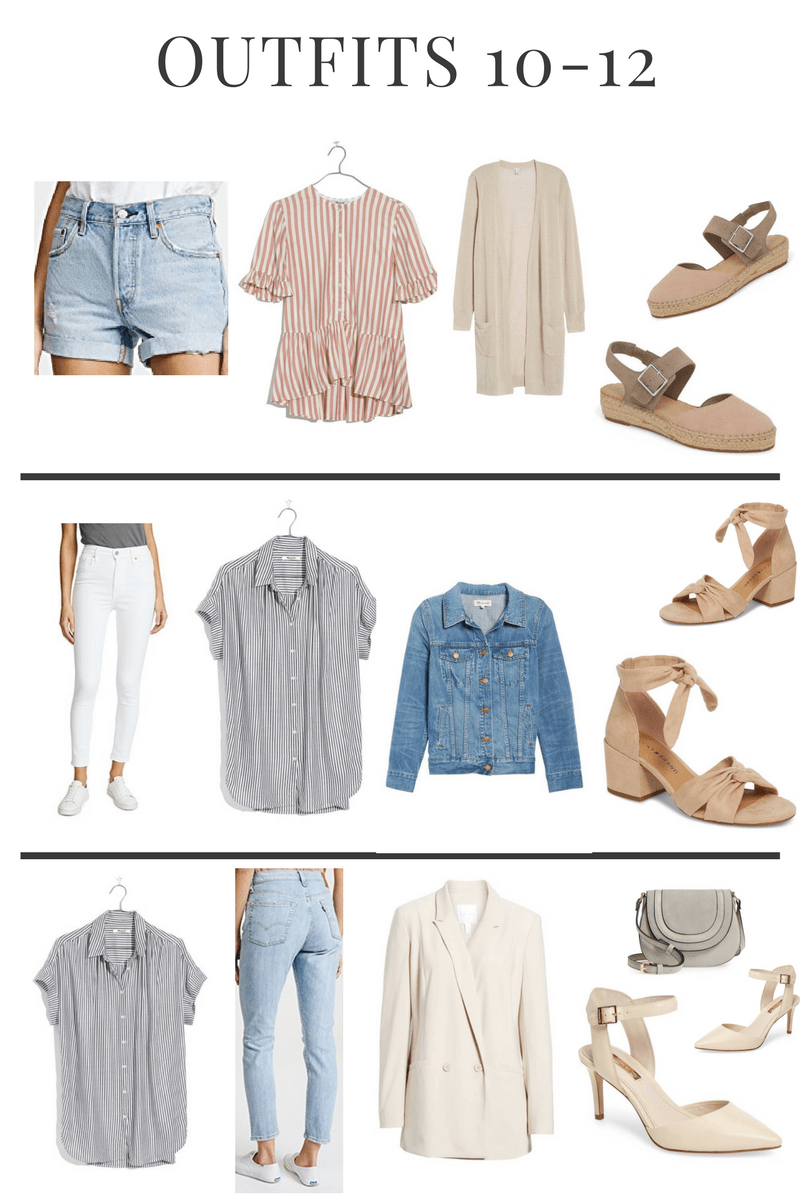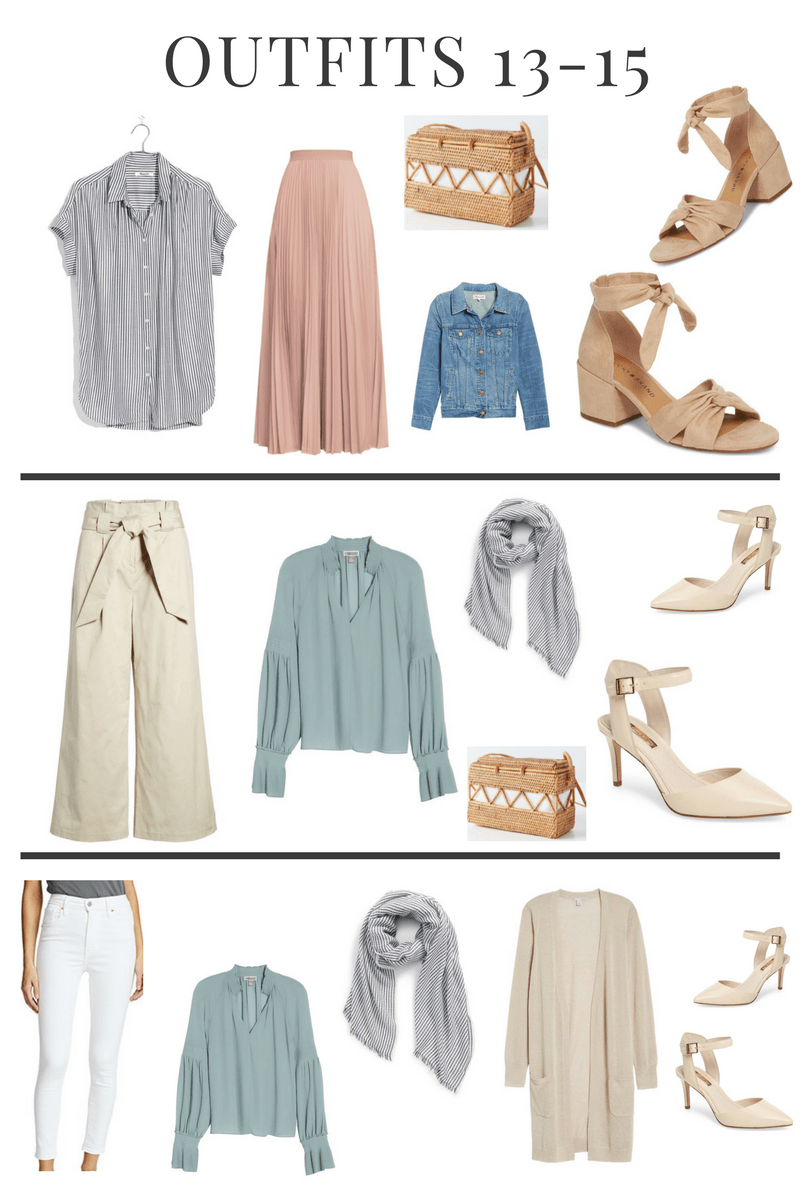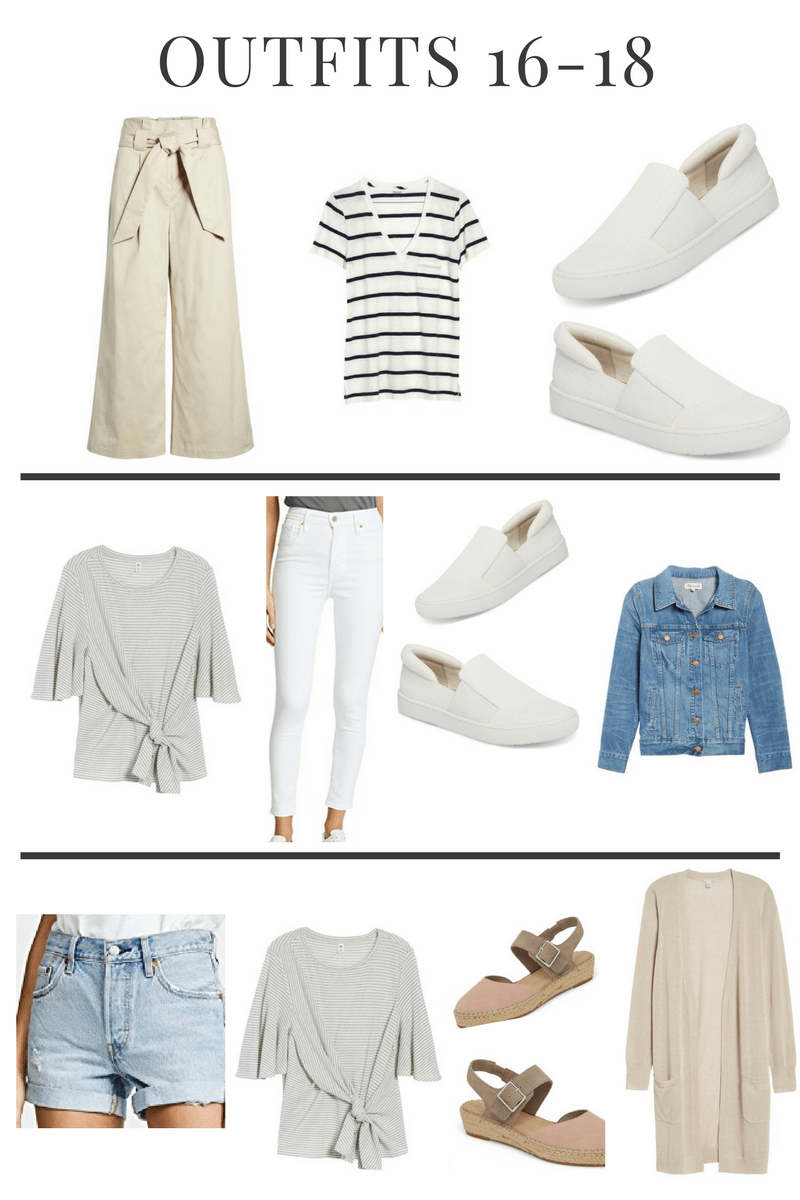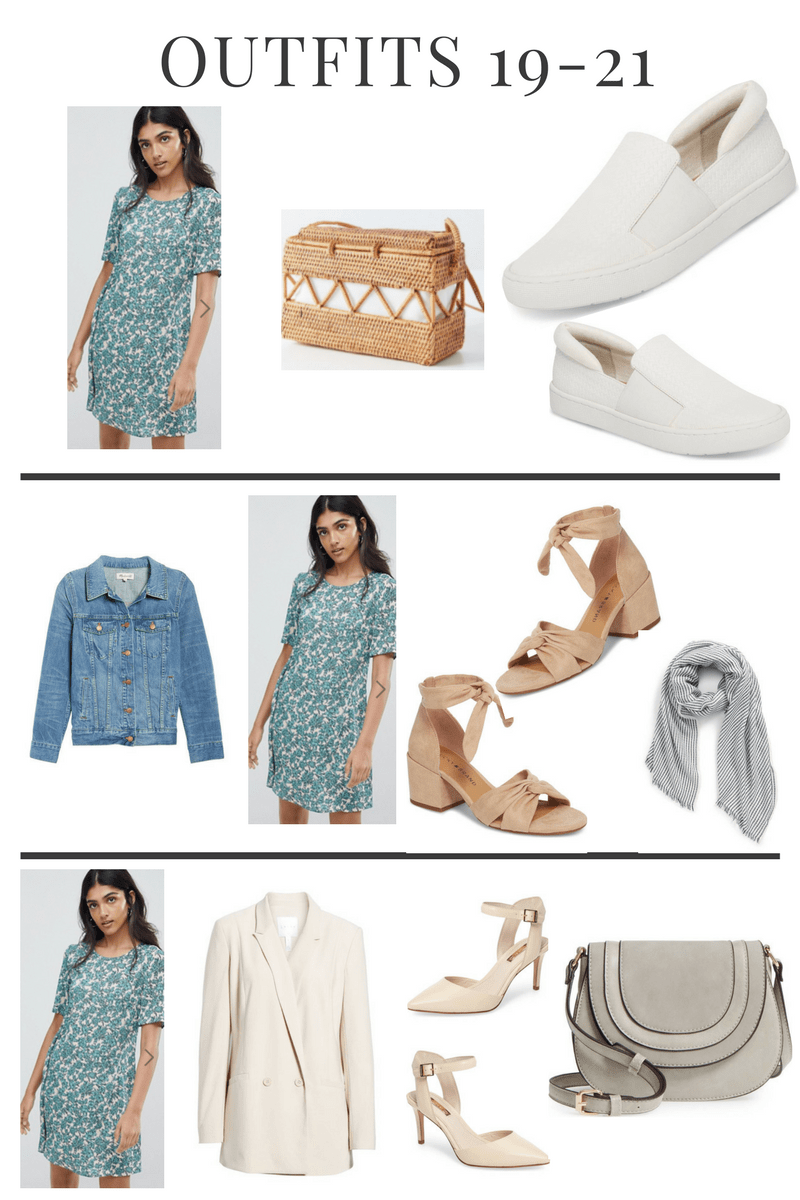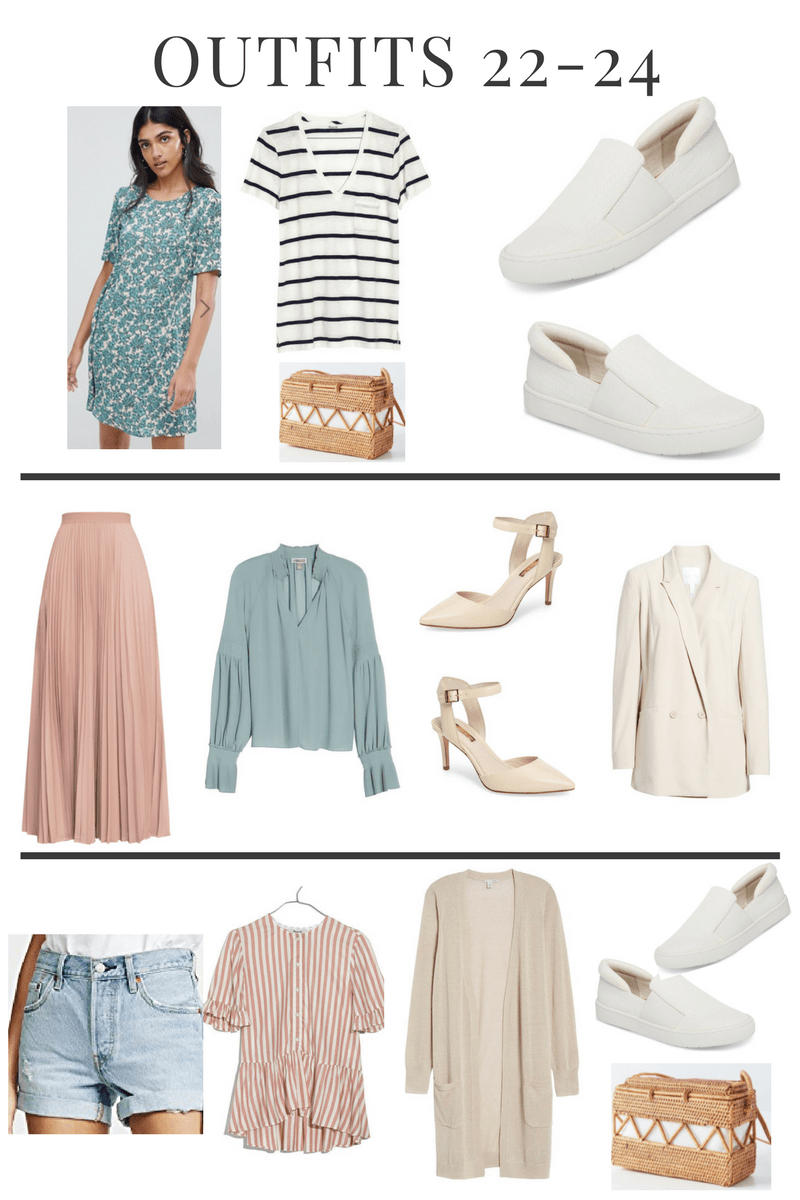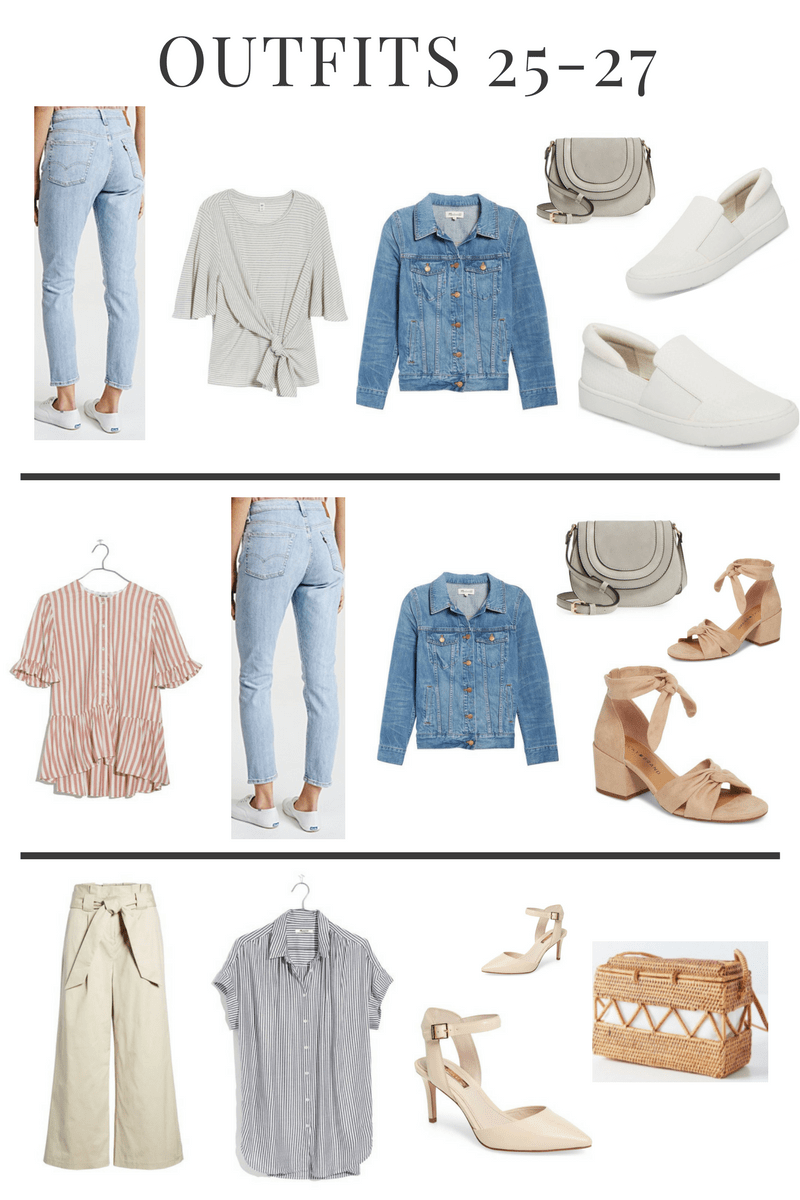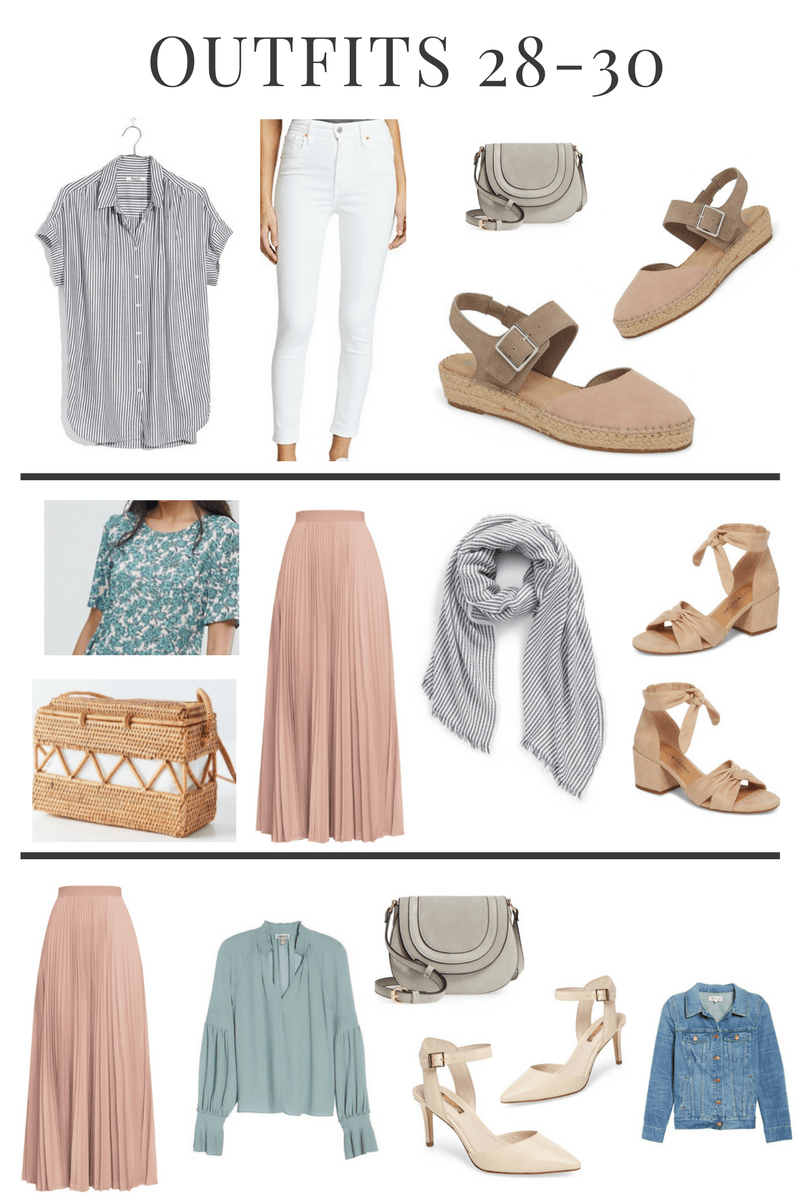 I hope that was helpful! My ideal capsule wardrobe looks a lot different than most, mainly because it is a bit more colorful but still includes many timeless pieces. Now on to the difficult Monday night decisions… to watch This is Us or The Bachelor? TJ and I started watching This Is Us on Saturday night and I can't stop!
xo, Shelby
<center>

</center>