Last week a couple of my friends (Zelle and Taylor Rae) and I had the opportunity to leave town for a few days and explore the city of Charlottesville, VA right before Valentine's Day. We had all three visited this city a little less than a year ago for my bachelorette weekend but we were really excited to get the chance to see even more of what it had to offer! This trip was all about quality time with galentines, spa treatments, winery tours, and the best food!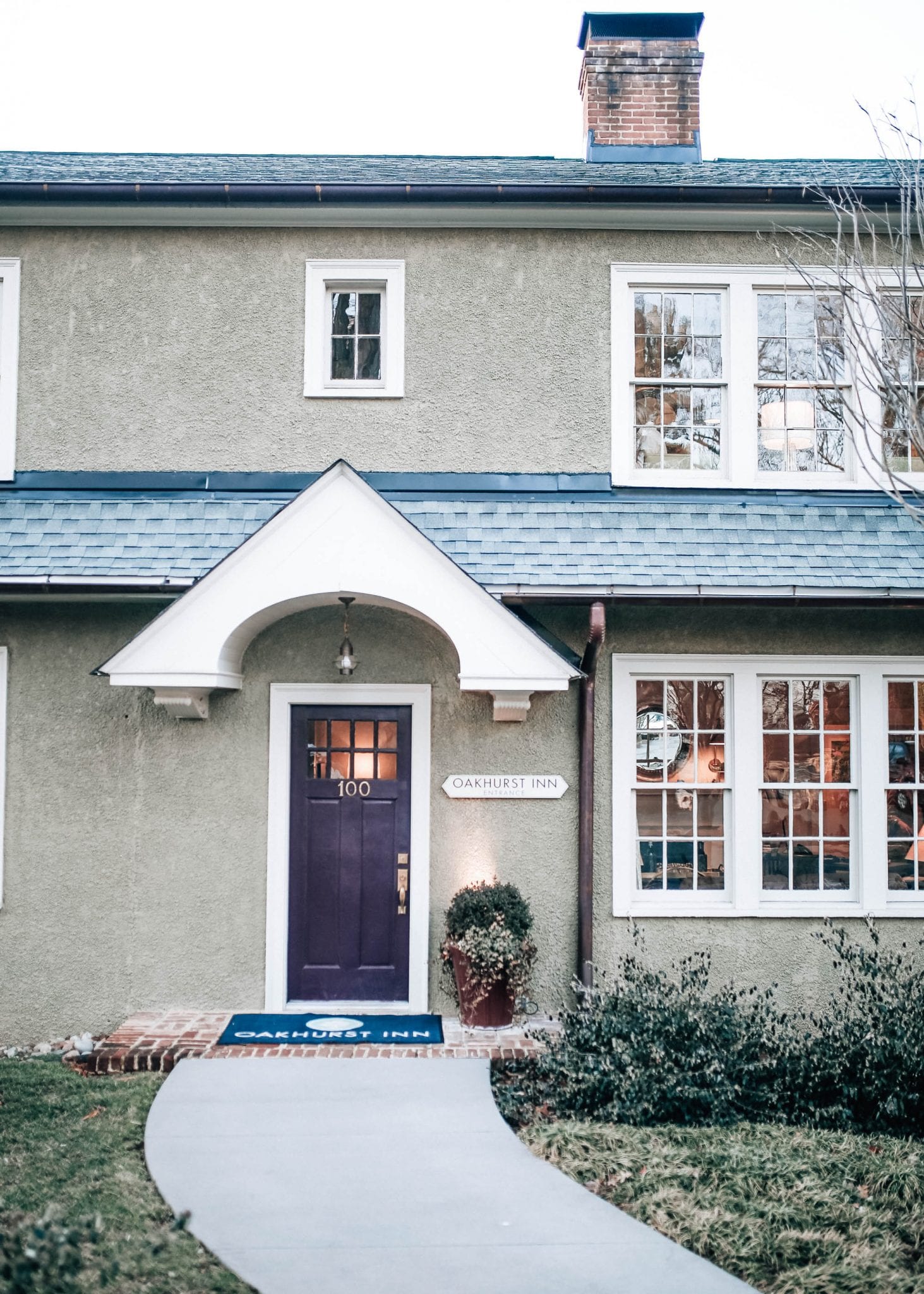 Taylor Rae and Zelle met at my house near Raleigh and we set off on our adventure on Monday morning. When we finally arrived at Oakhurst Inn, we were greeted by the most welcoming staff at the most charming boutique hotel situated right on UVA's campus. There were so many things I loved about this place but my favorite part about this hotel was the common area right between all three of our rooms with the coziest fireplace we turned on each night. Something about our space was just so inviting and felt like home.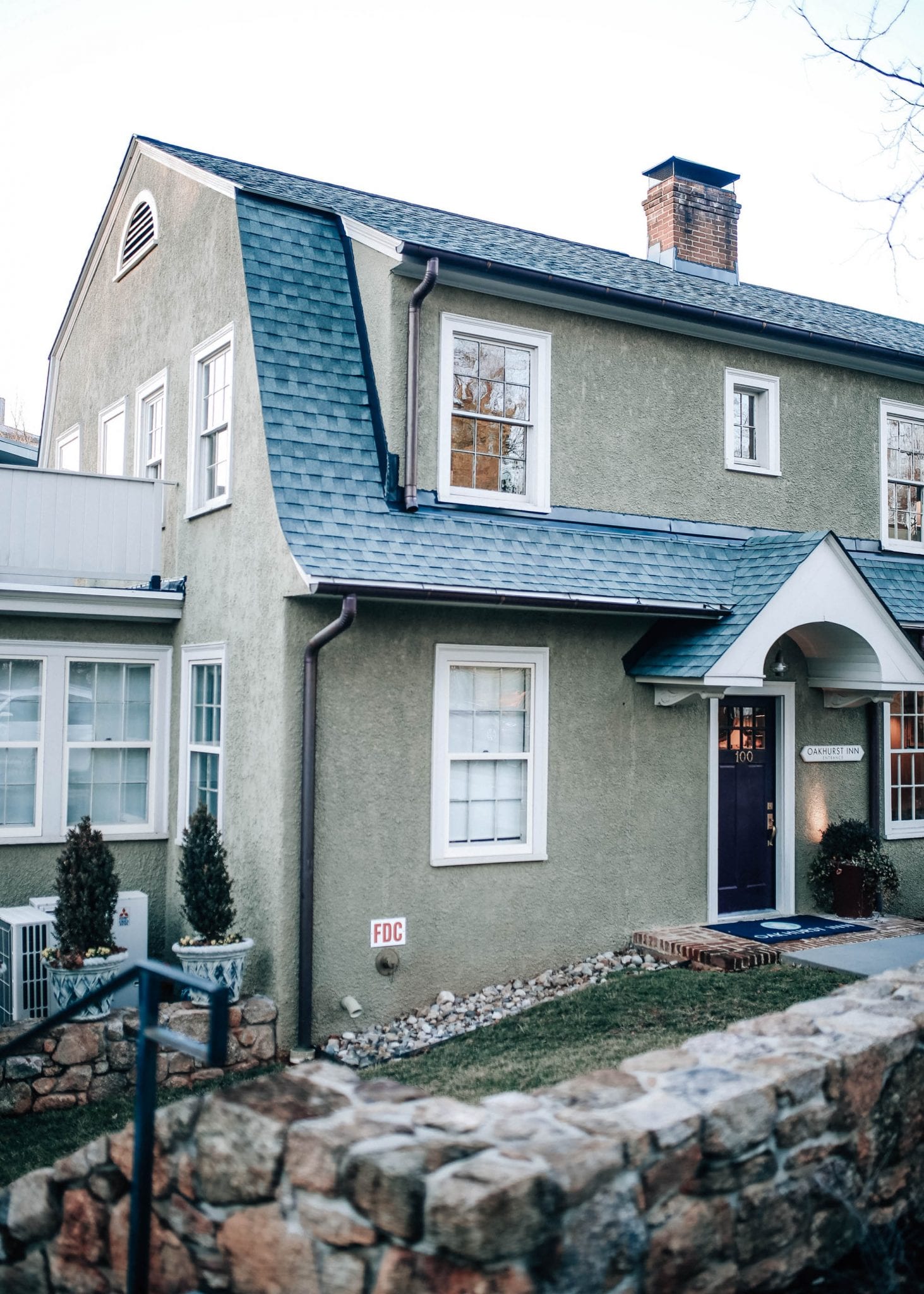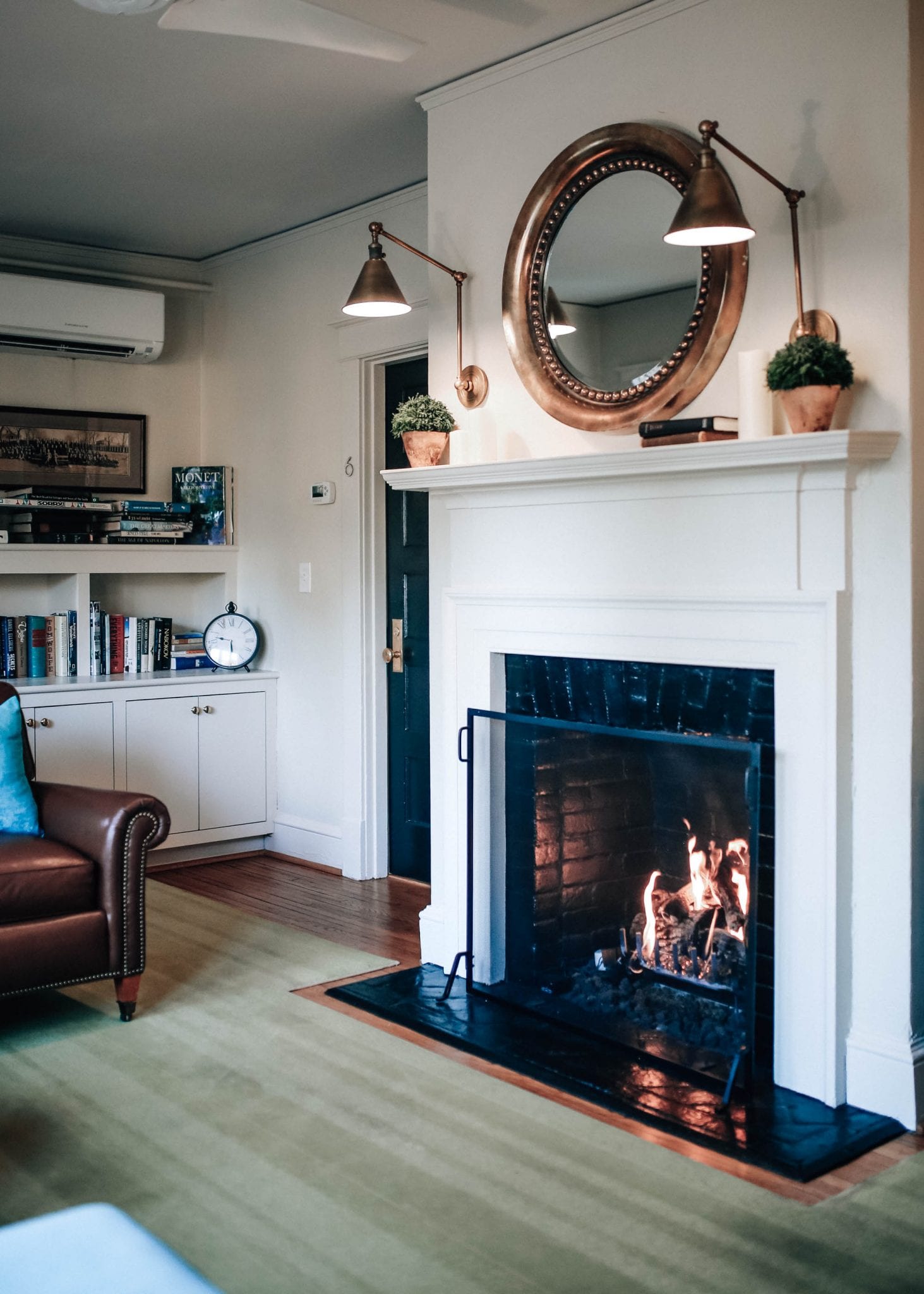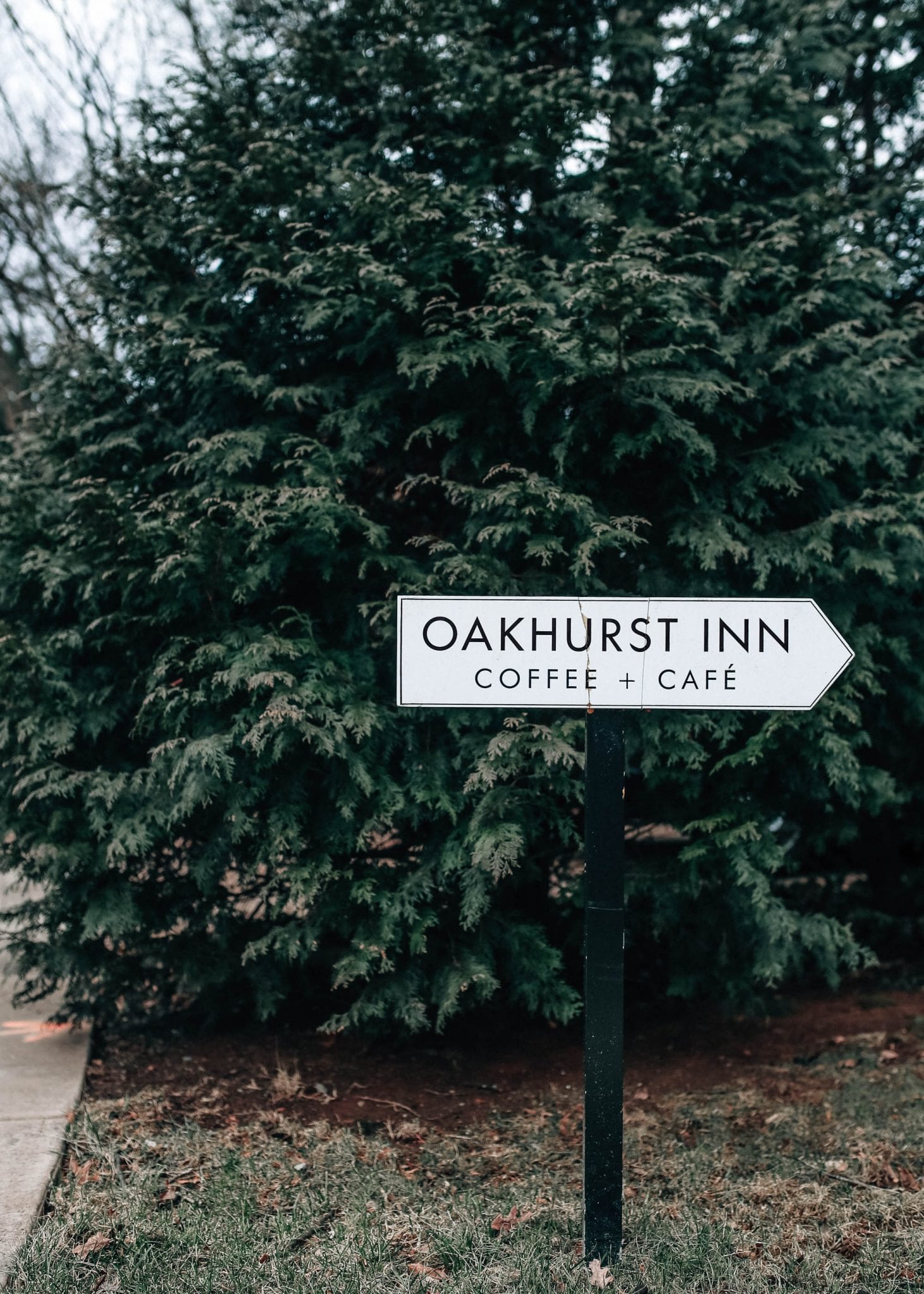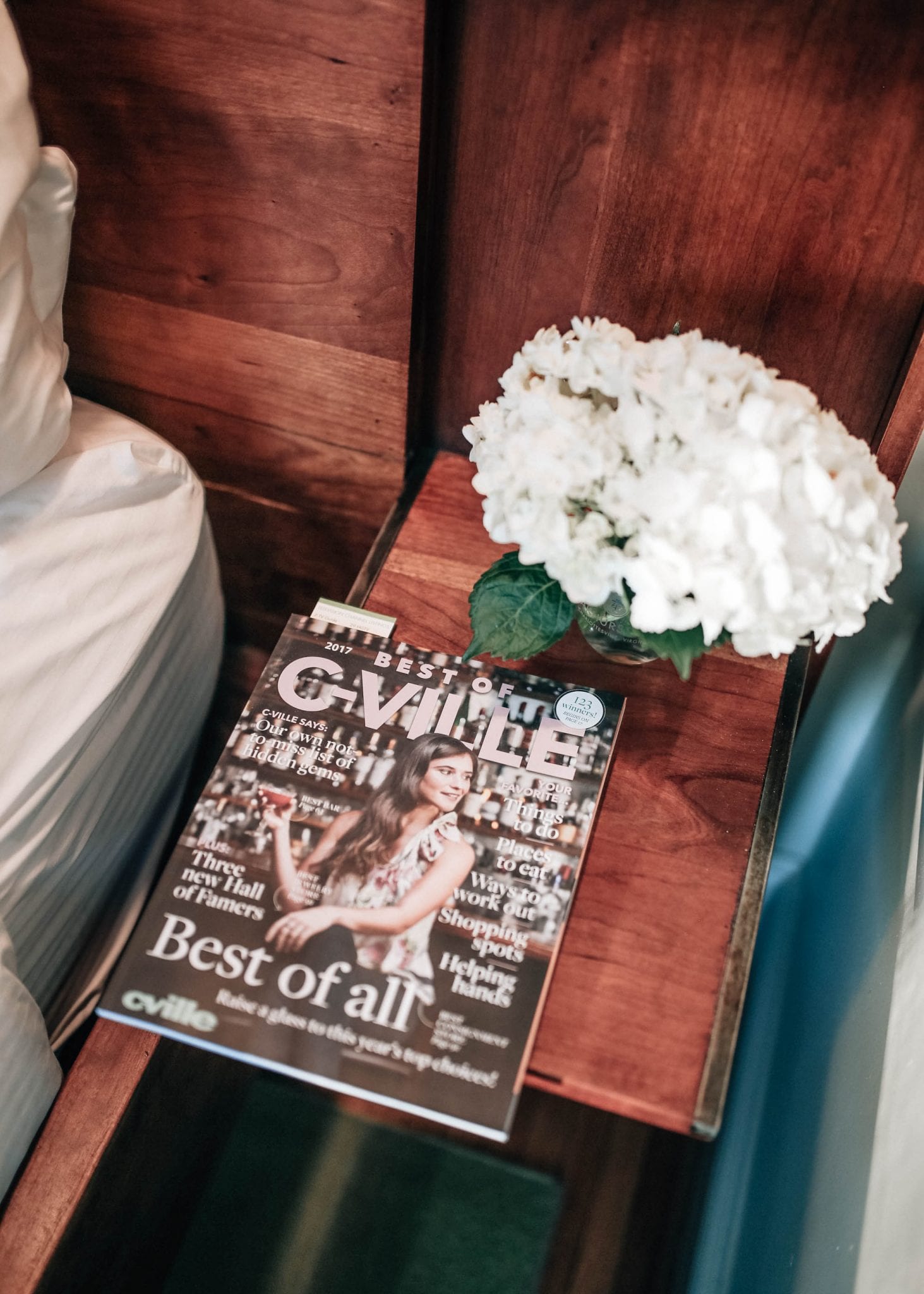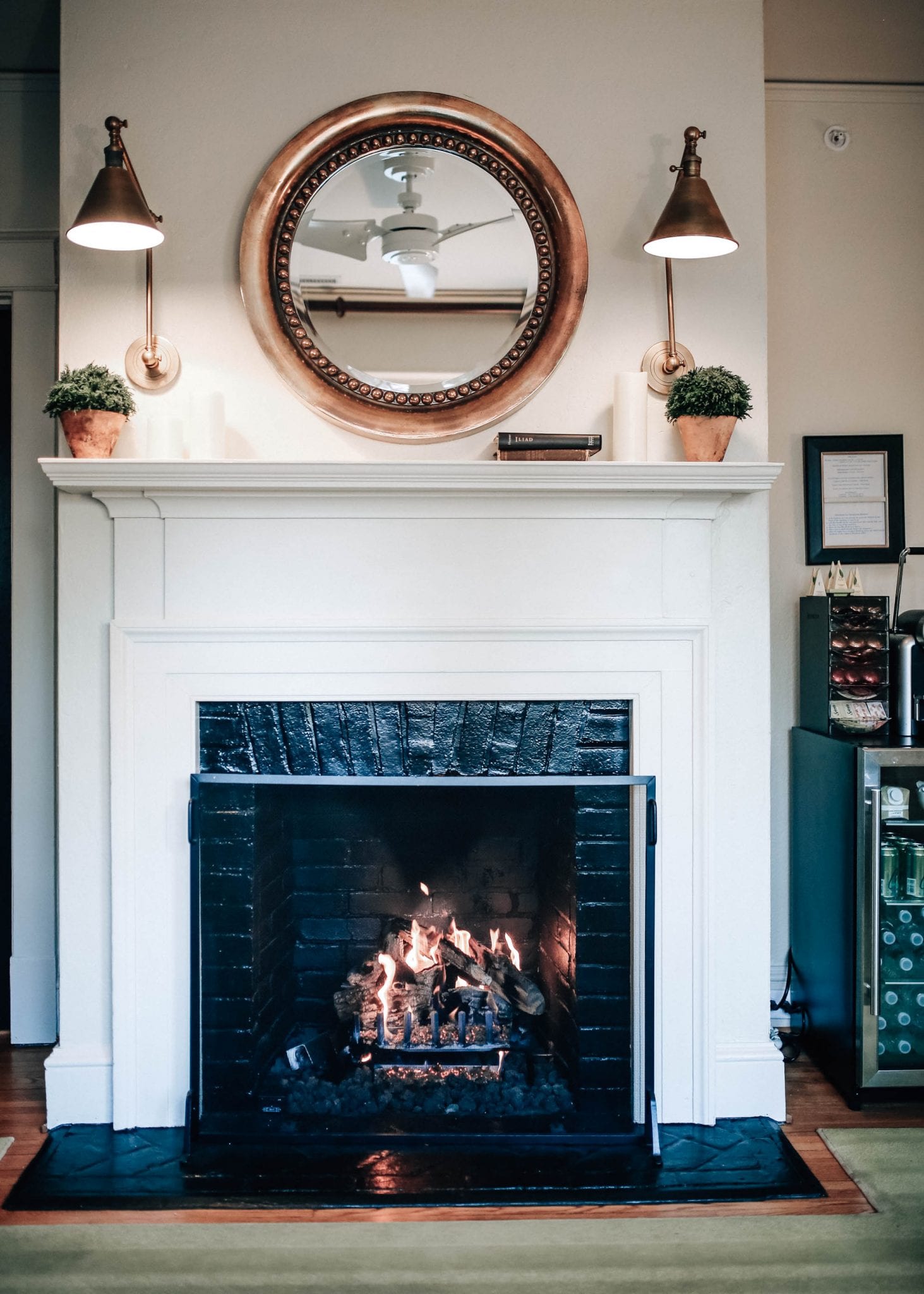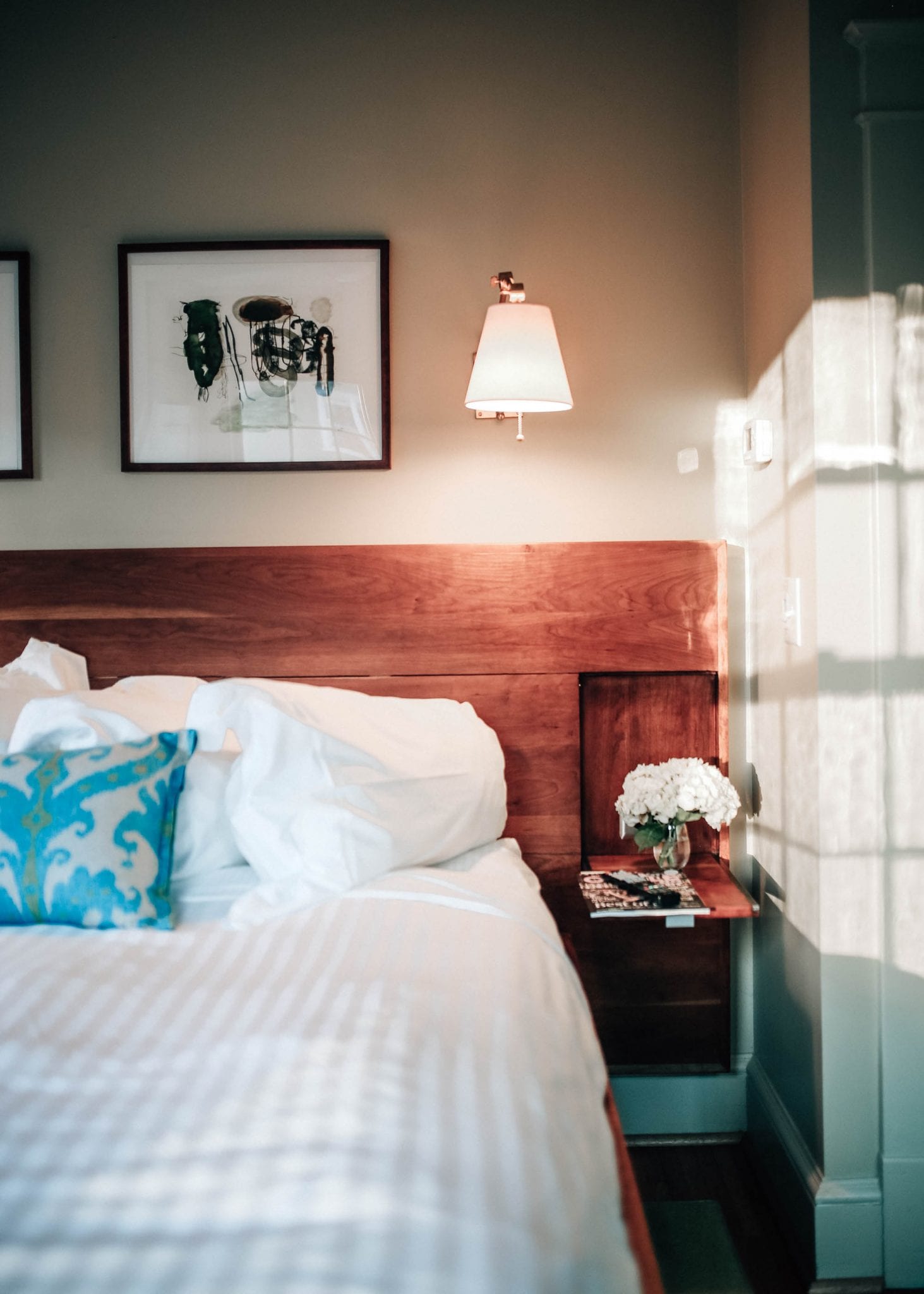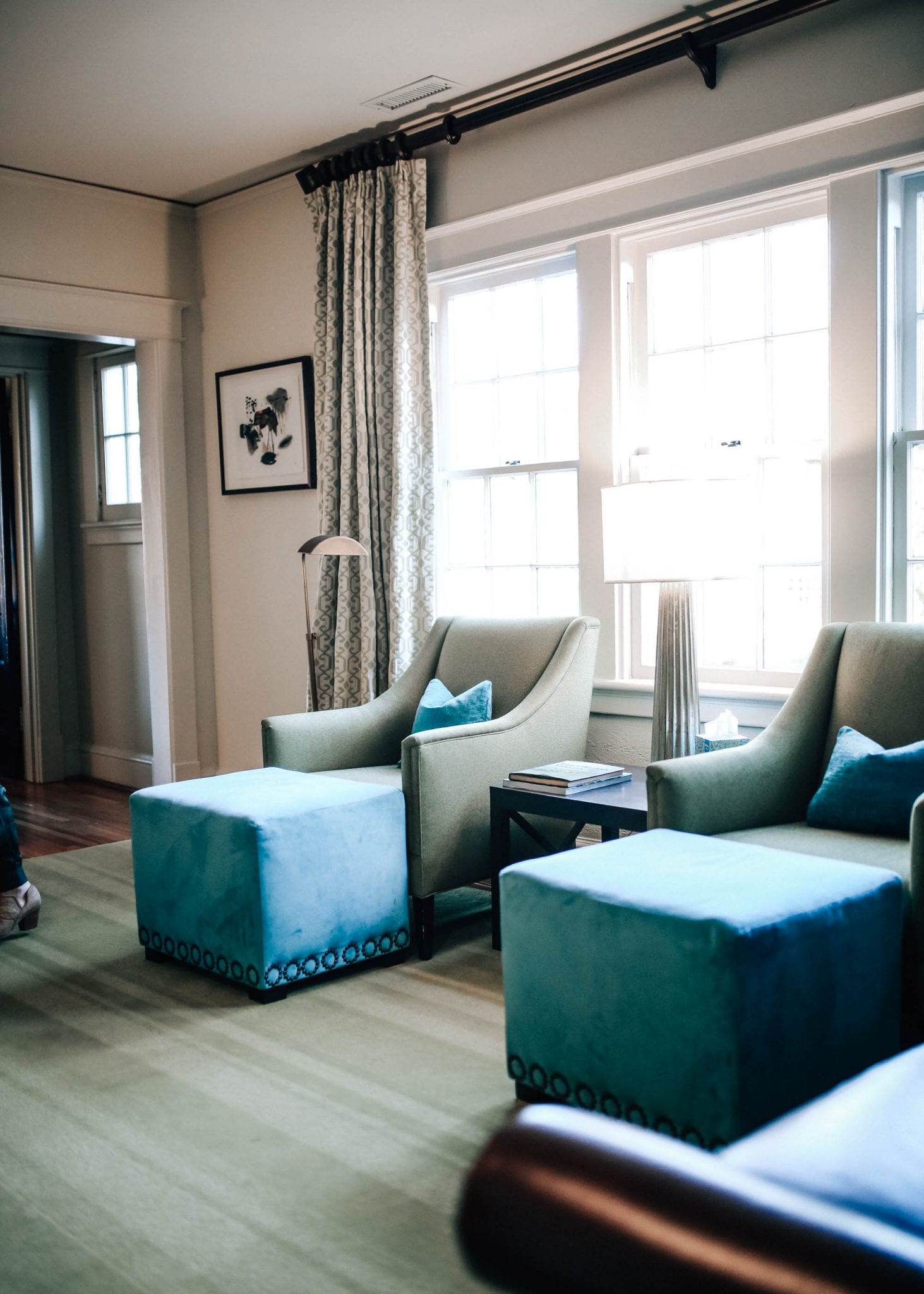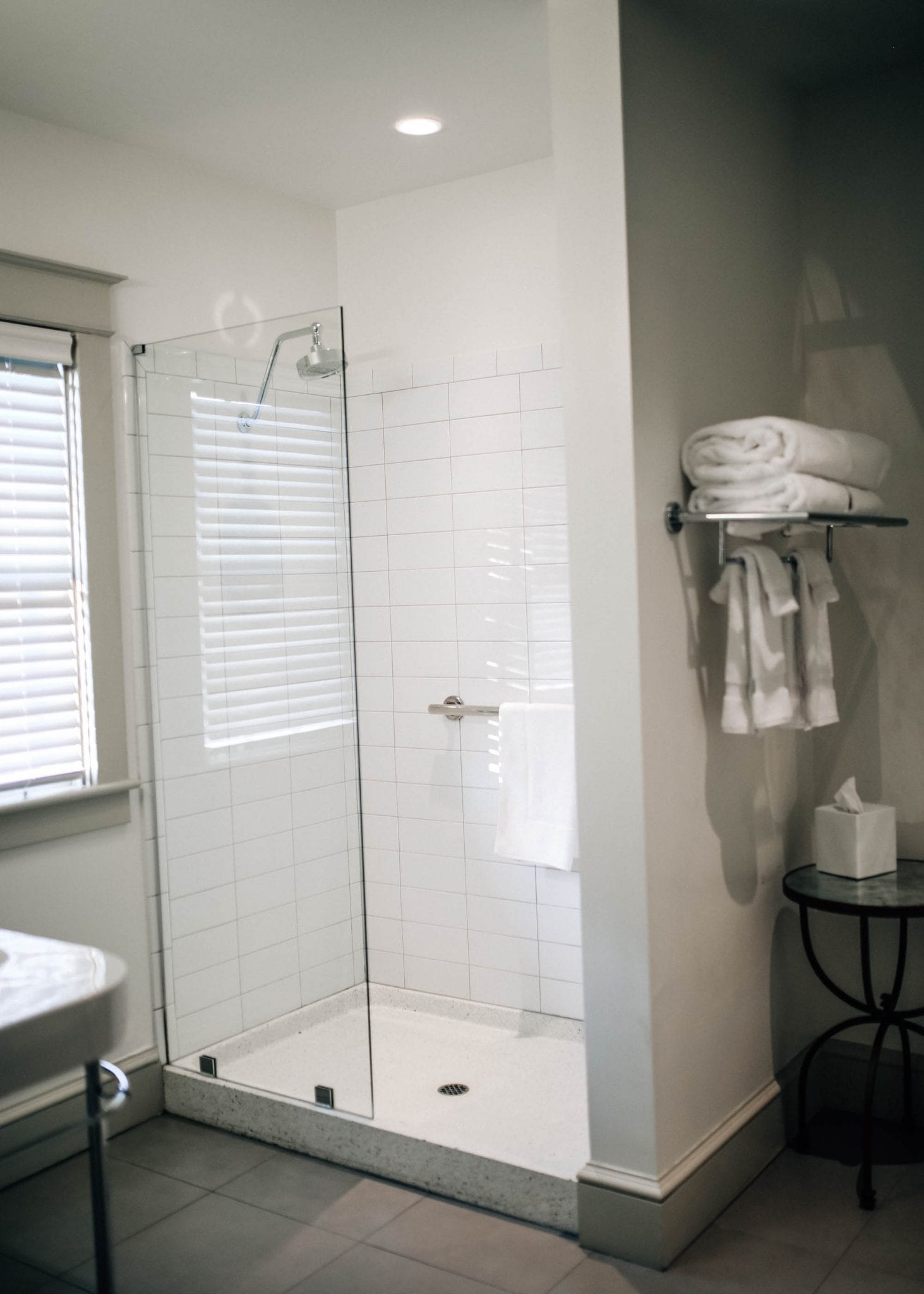 Soon after we checked in to Oakhurst Inn, it was time for facials and massages at Neroli Spa. Taylor Rae and I had their signature massage while Zelle had a facial and we were all so impressed with this spot. The spa was bright, airy, and they offered some of my favorite brands including Barefoot Dreams, Coola, and natural cosmetic brands such as RMS. Starting our trip off with 50 minute massages was the ideal way to start a trip, in my opinion. The white exposed brick and the beautiful chandelier made me never want to leave the spa but we had to head back to the hotel to get ready for our dinner reservation at Brasserie Saisson.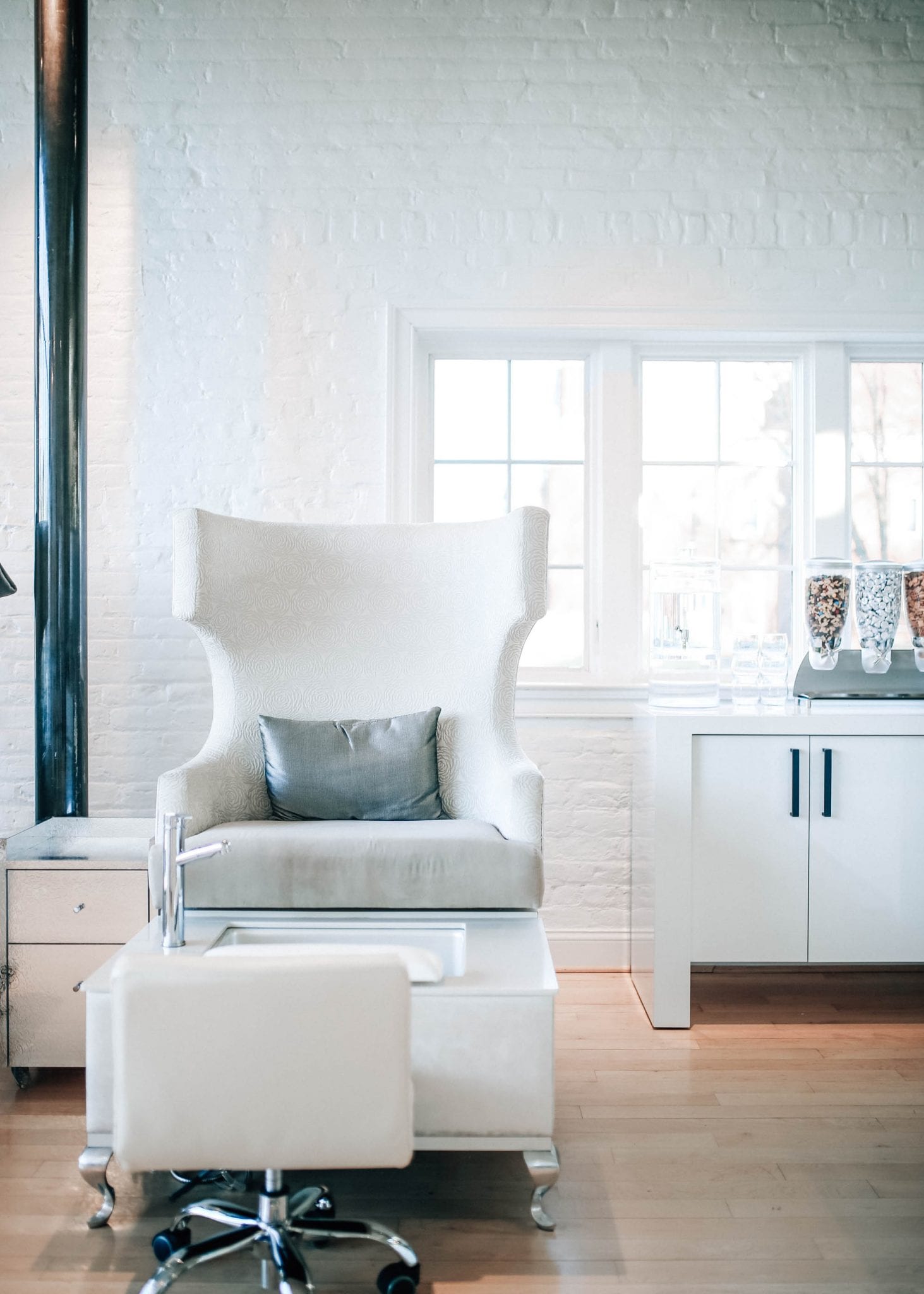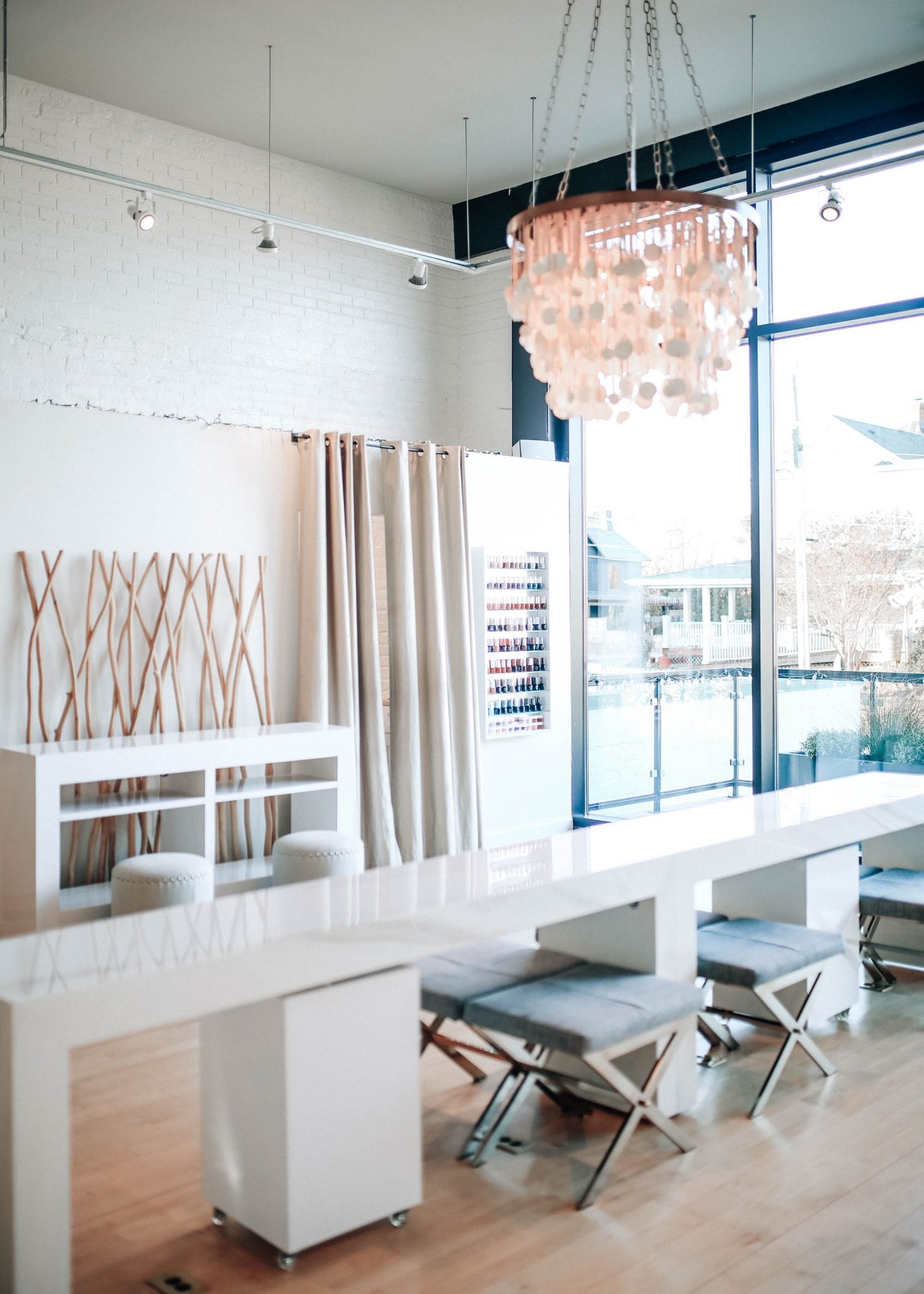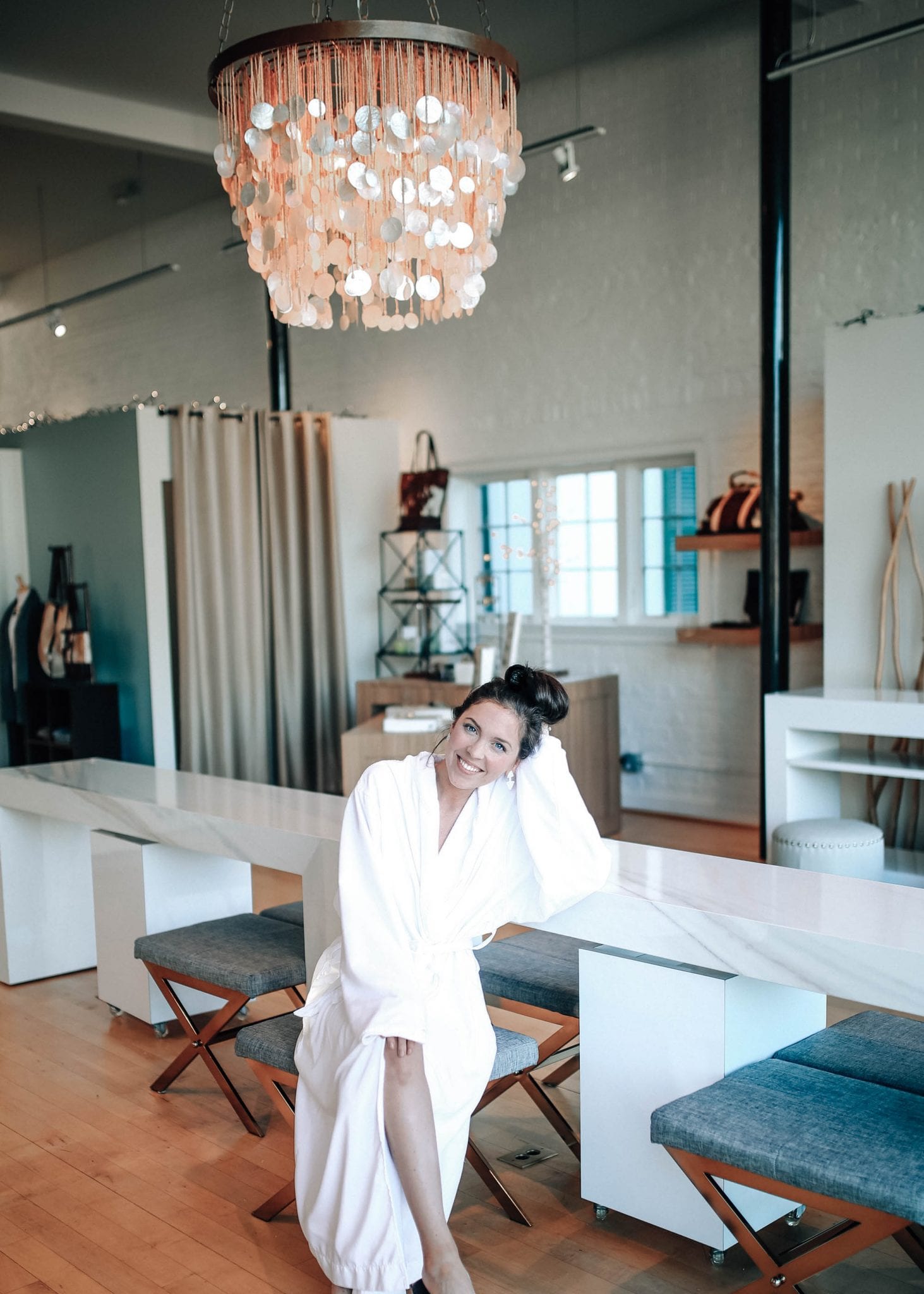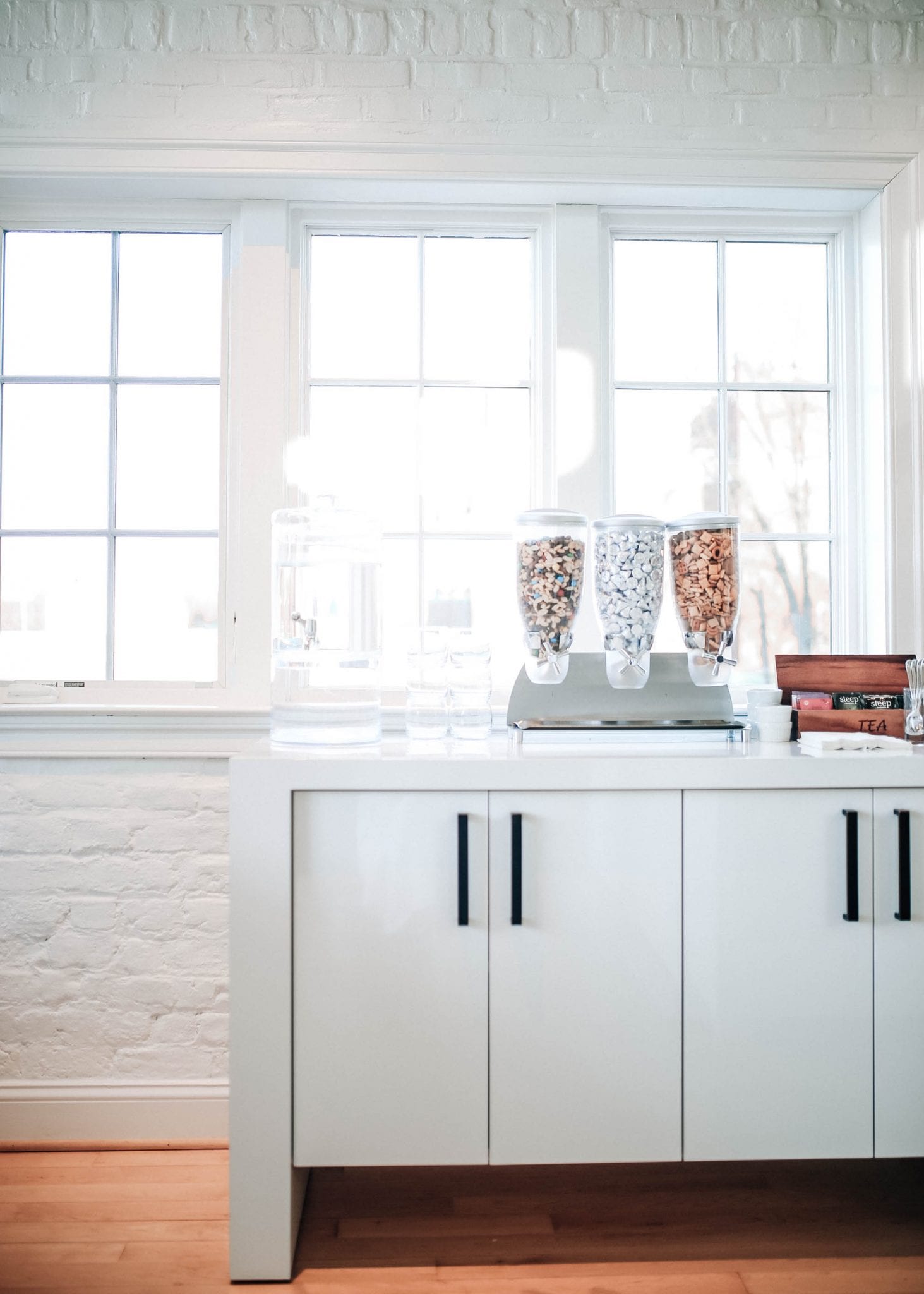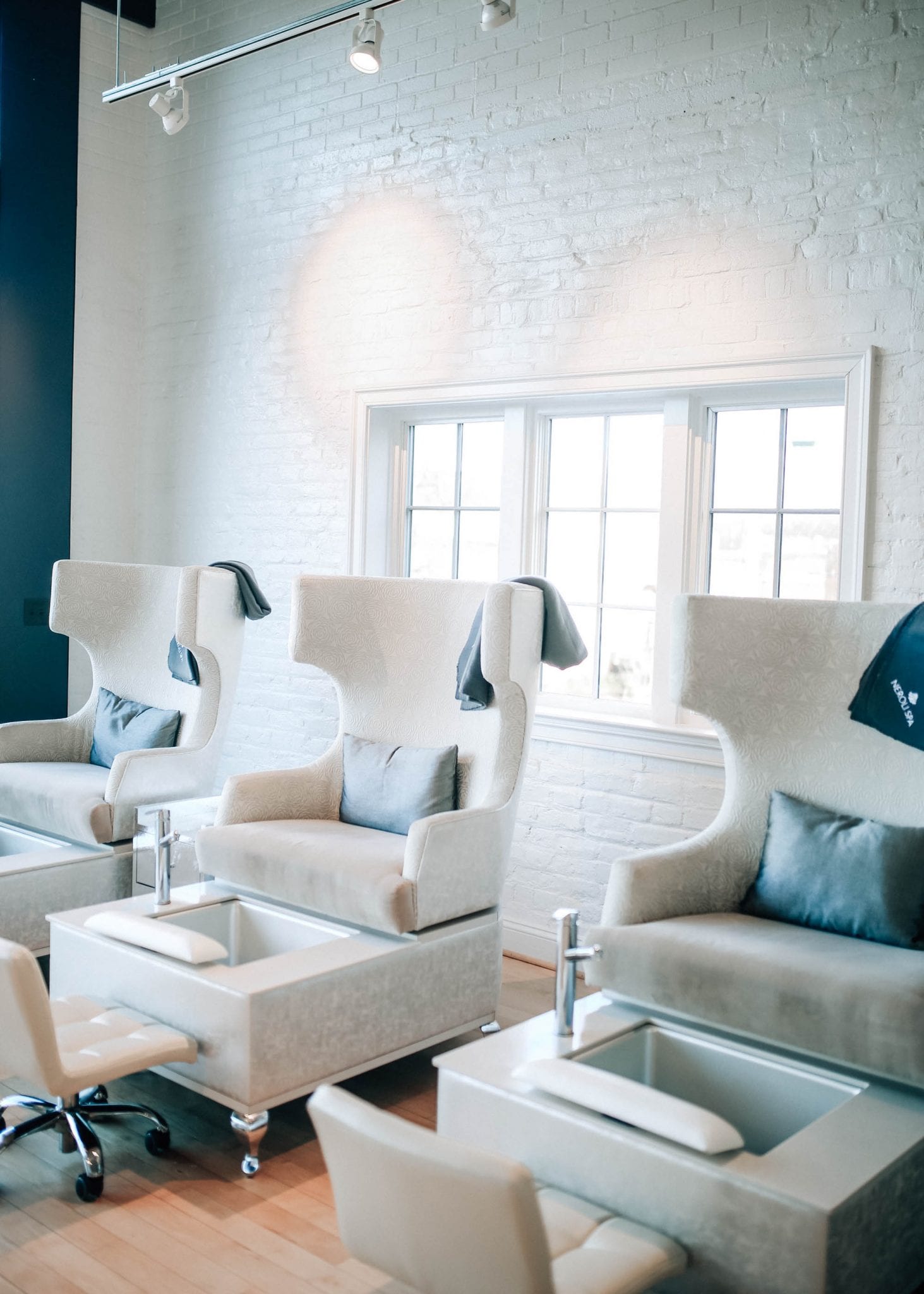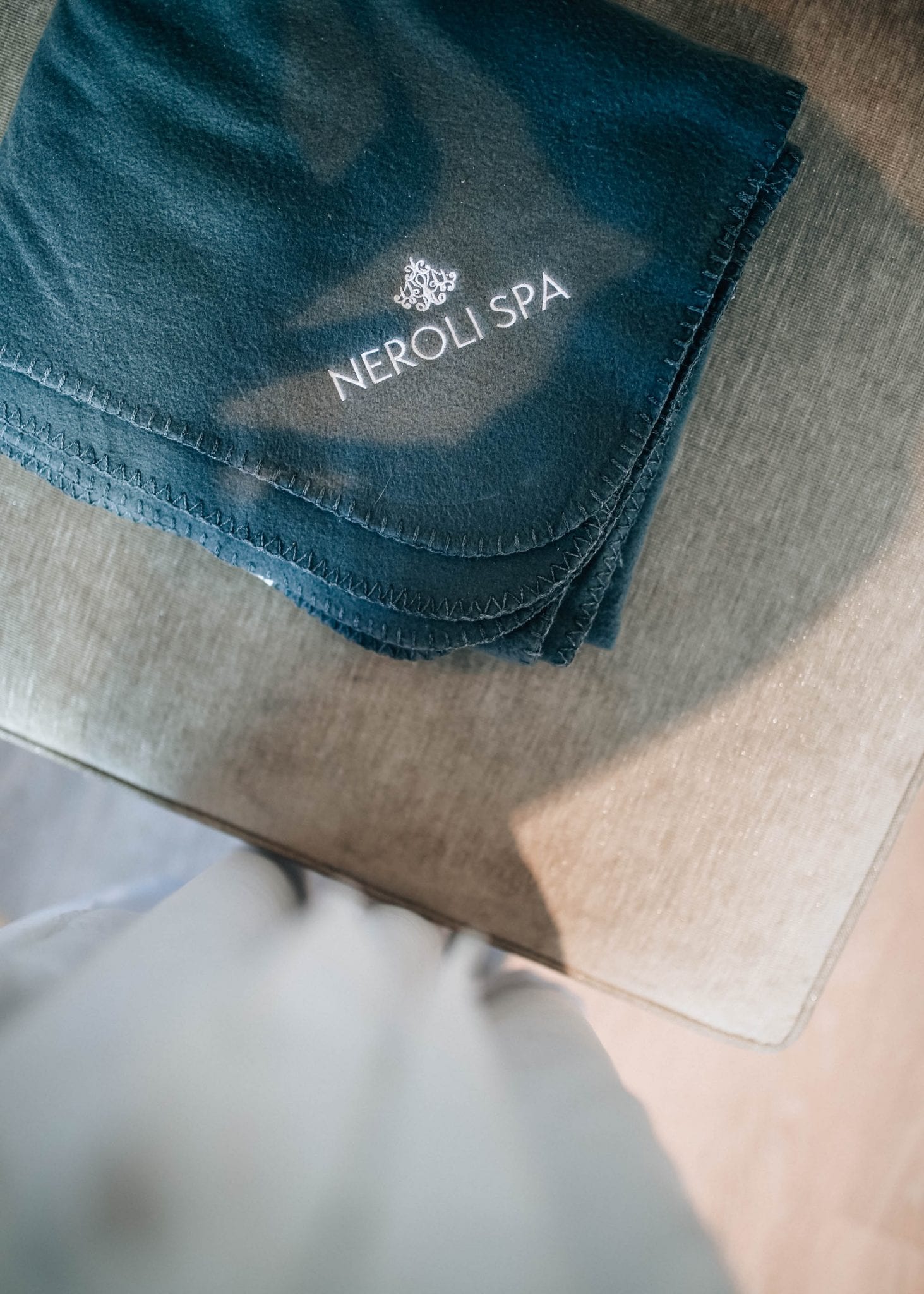 Our first night dinner was at Brasserie Saison, a modern European and farmhouse-inspired restaurant and brewery located right on the downtown mall. We ordered a few small plates and large plates to share including Farro Risotto (roasted vegetable and kale risotto), Deviled Egg Dip served with fresh waffles, Simple Greens with lemon dressing, Red Beans and Rice off of their Mardi Gras special menu, and more. Everything we tried was so delicious, the service was impeccable, and we topped it all off with their assortment of ice-cream and Ollibollen, warm fresh mini doughnuts covered in caramel sauce. After that meal, we were all stuffed and headed back to the inn, immediately changed in to our eating pants (or maybe that's just me), and sat by the fireplace and caught up with each other.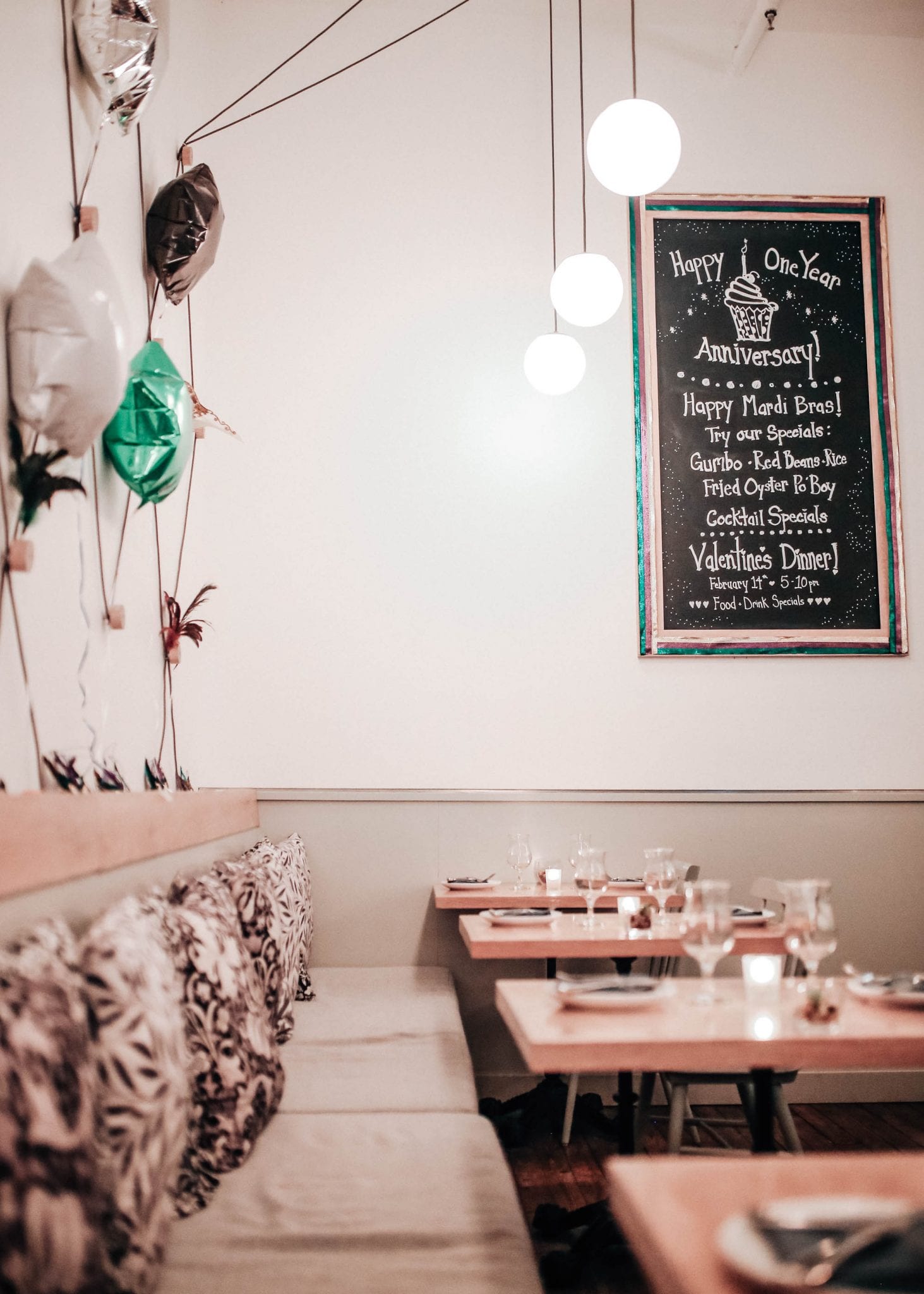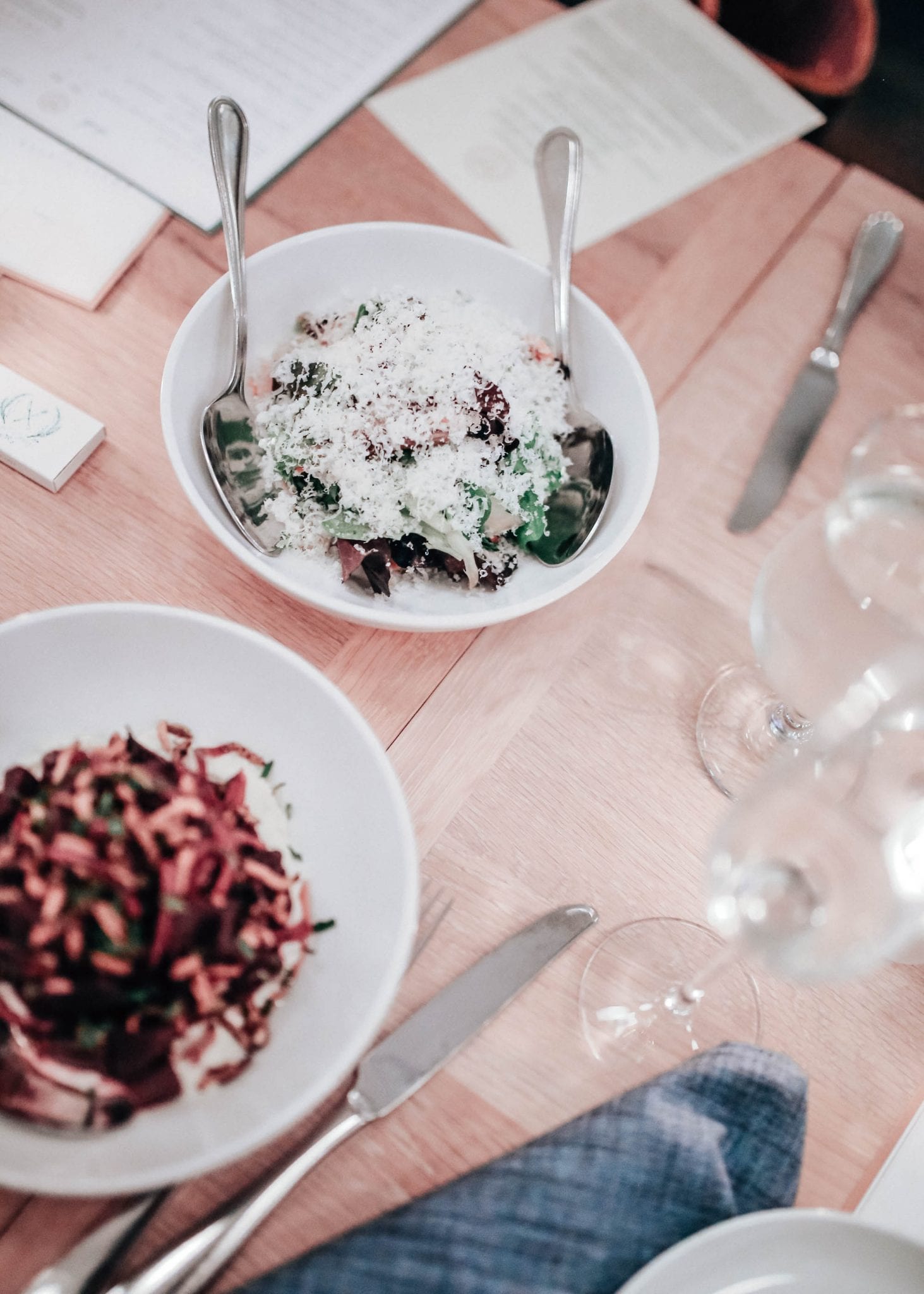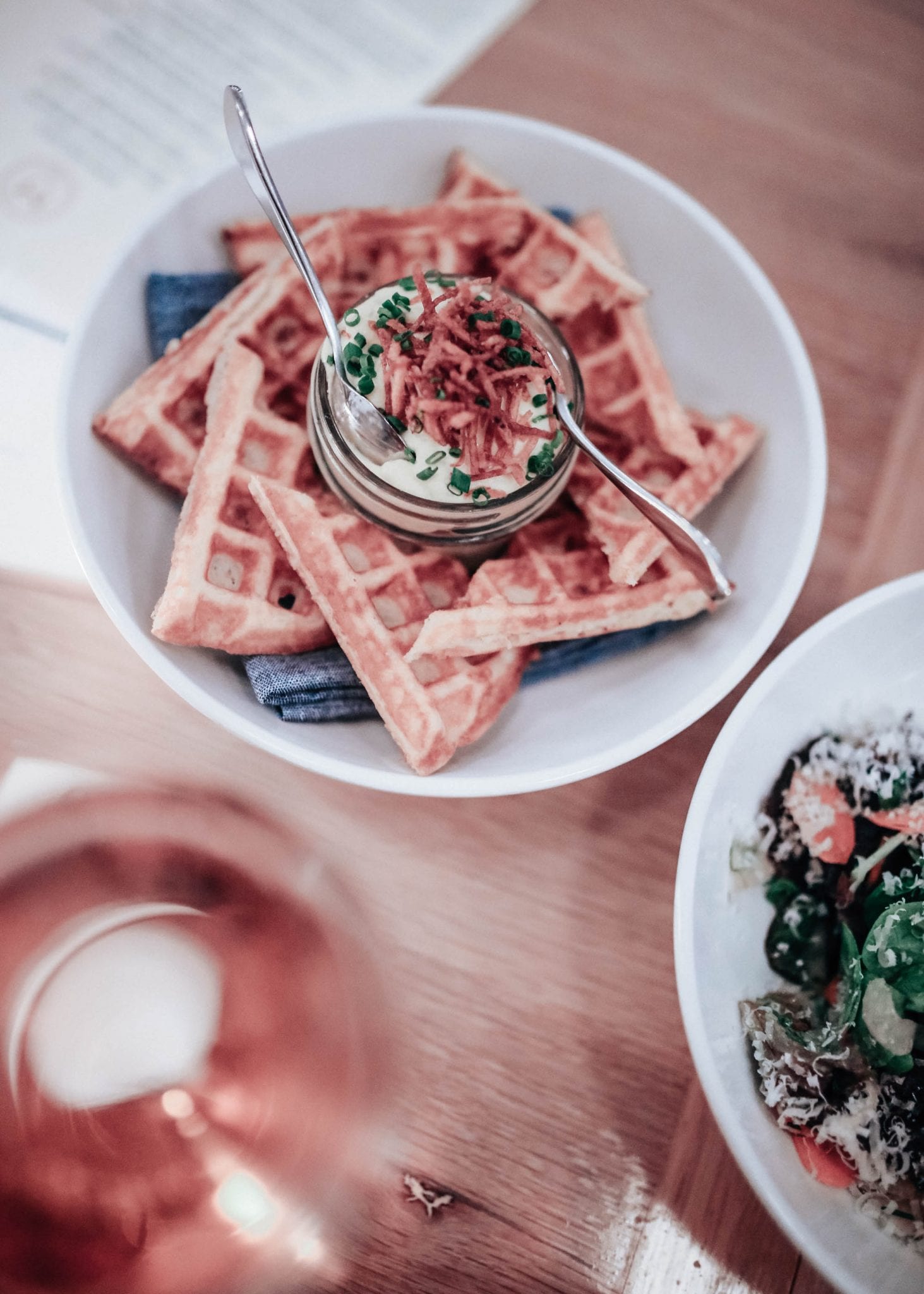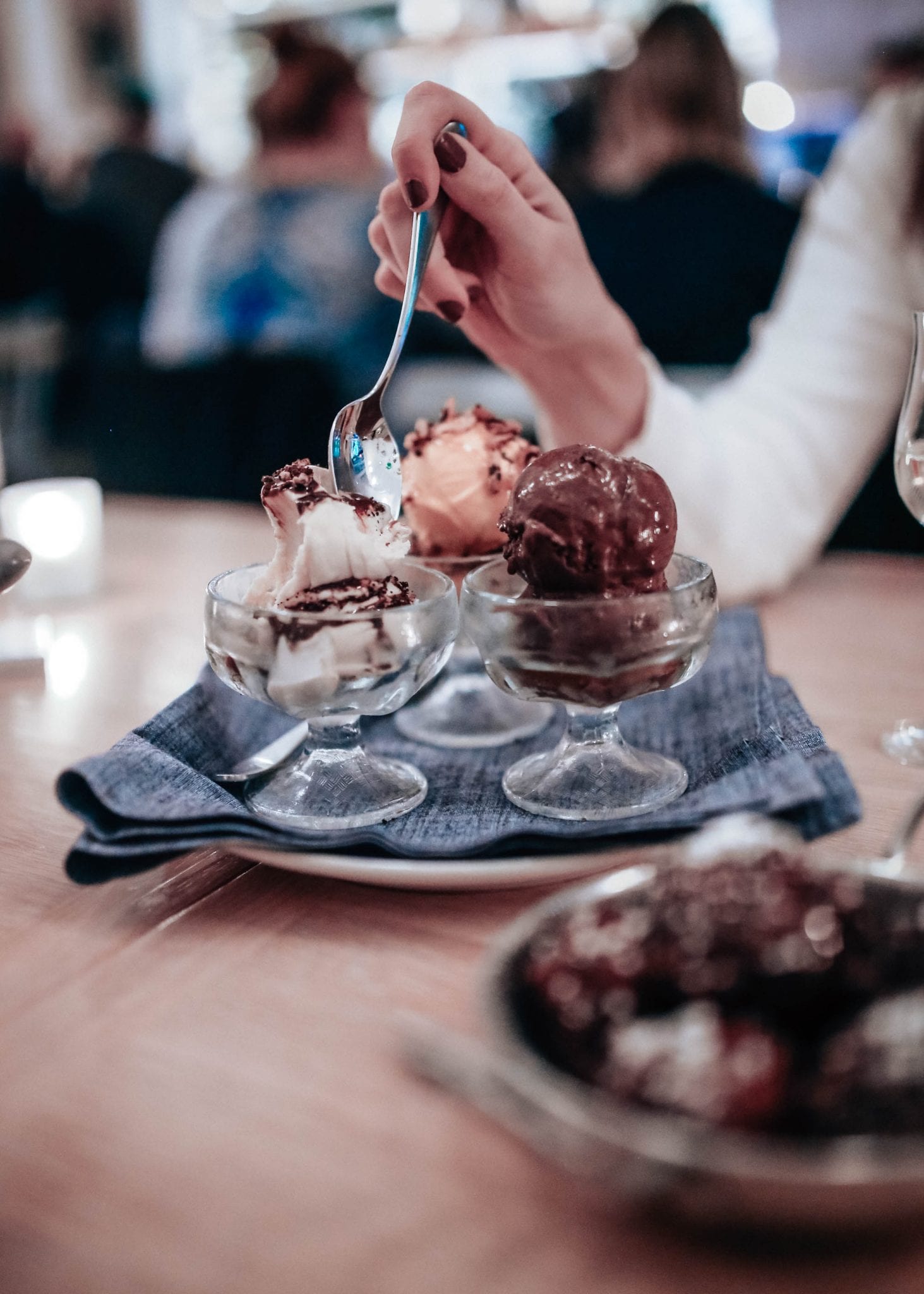 I mentioned earlier that my favorite part about the inn was the fireplace but my second favorite part was definitely their adorable cafe and expresso bar. Each morning we'd wake up, take a walk down to the cafe, order breakfast sandwiches, fresh berries, avocado salad, a big blueberry muffin, and talk about the schedule for the day. The food was delicious and the cafe was decorated with bright and fun pieces all around.

Tip: Order their breakfast sandwich and blueberry muffin!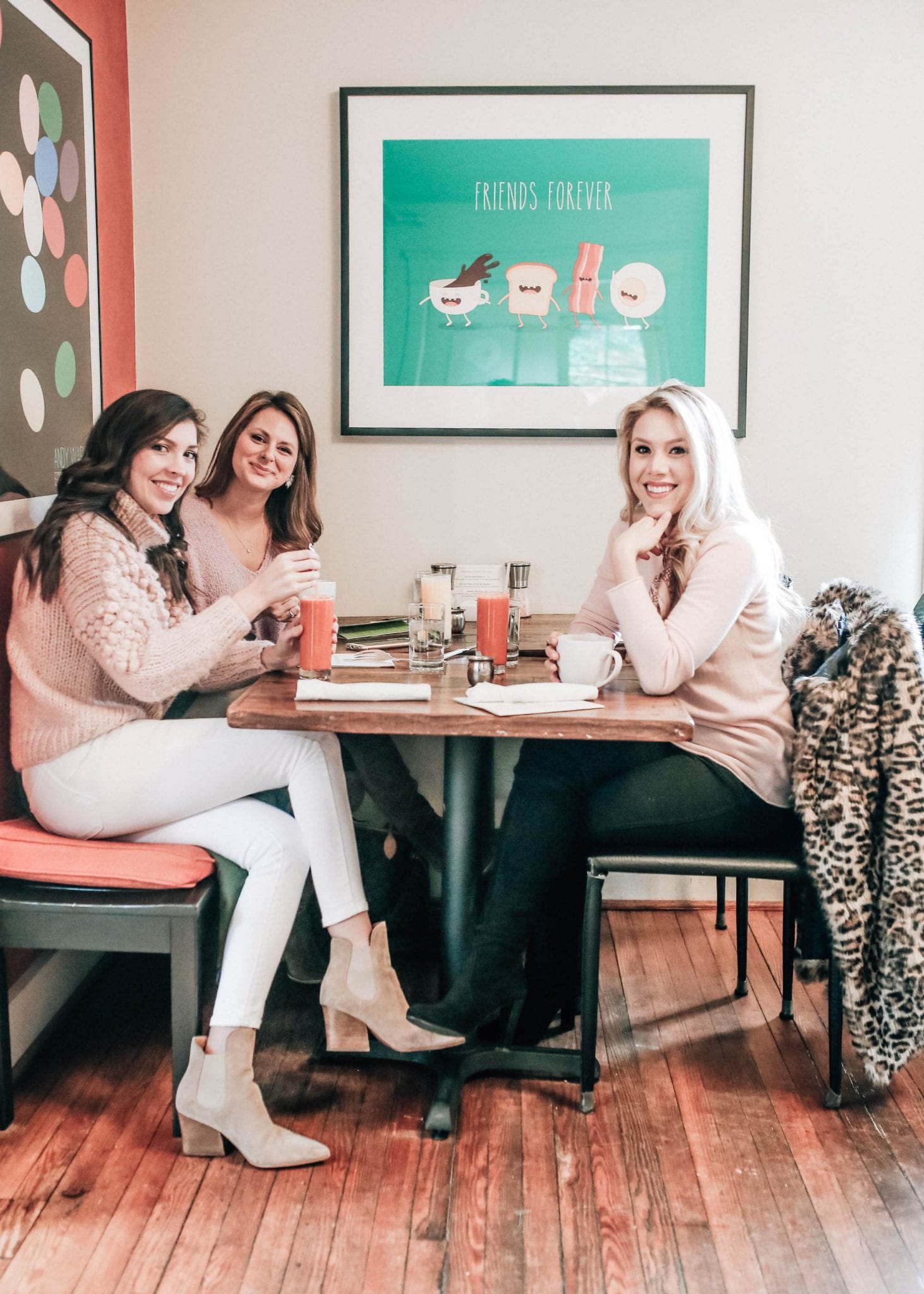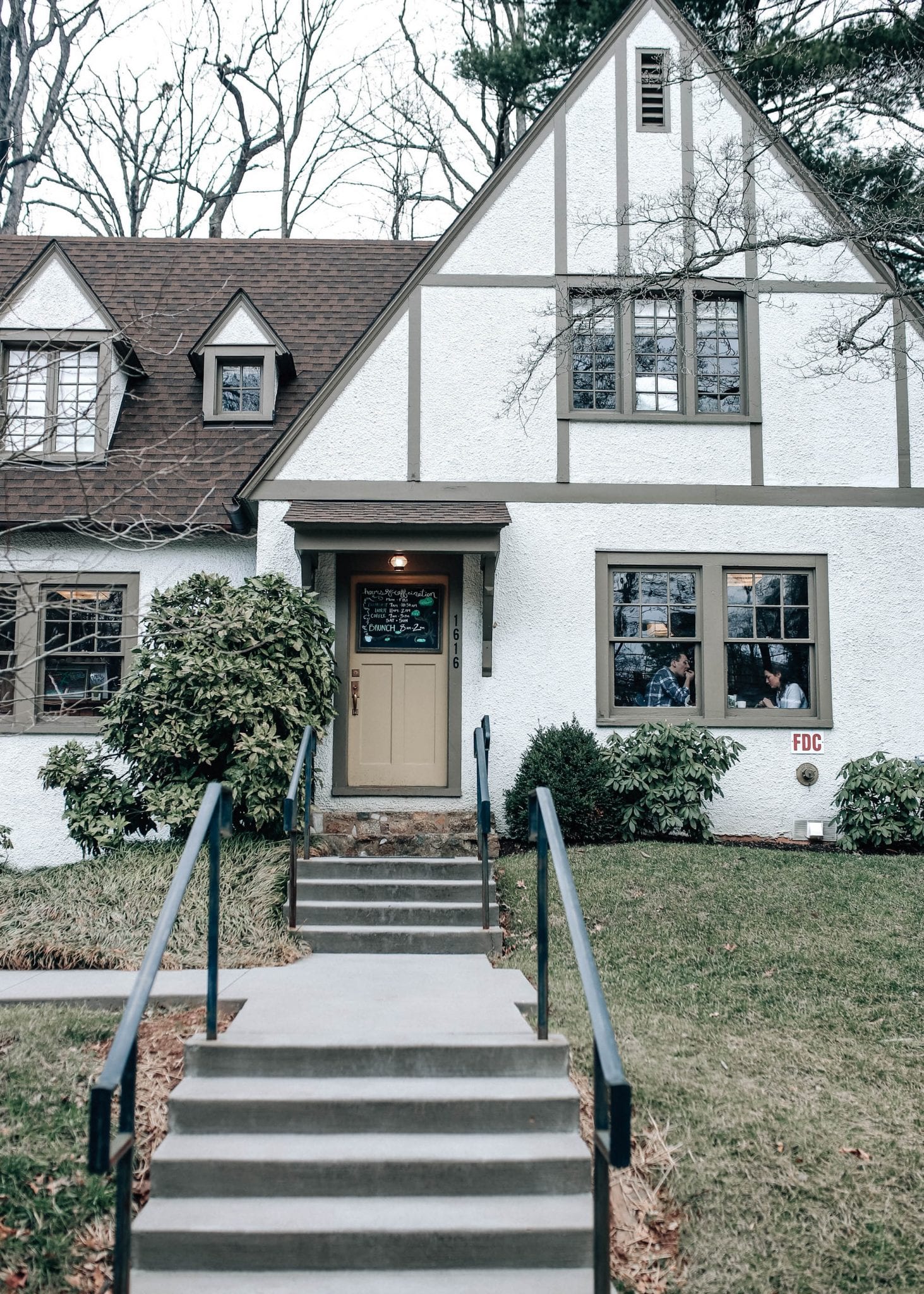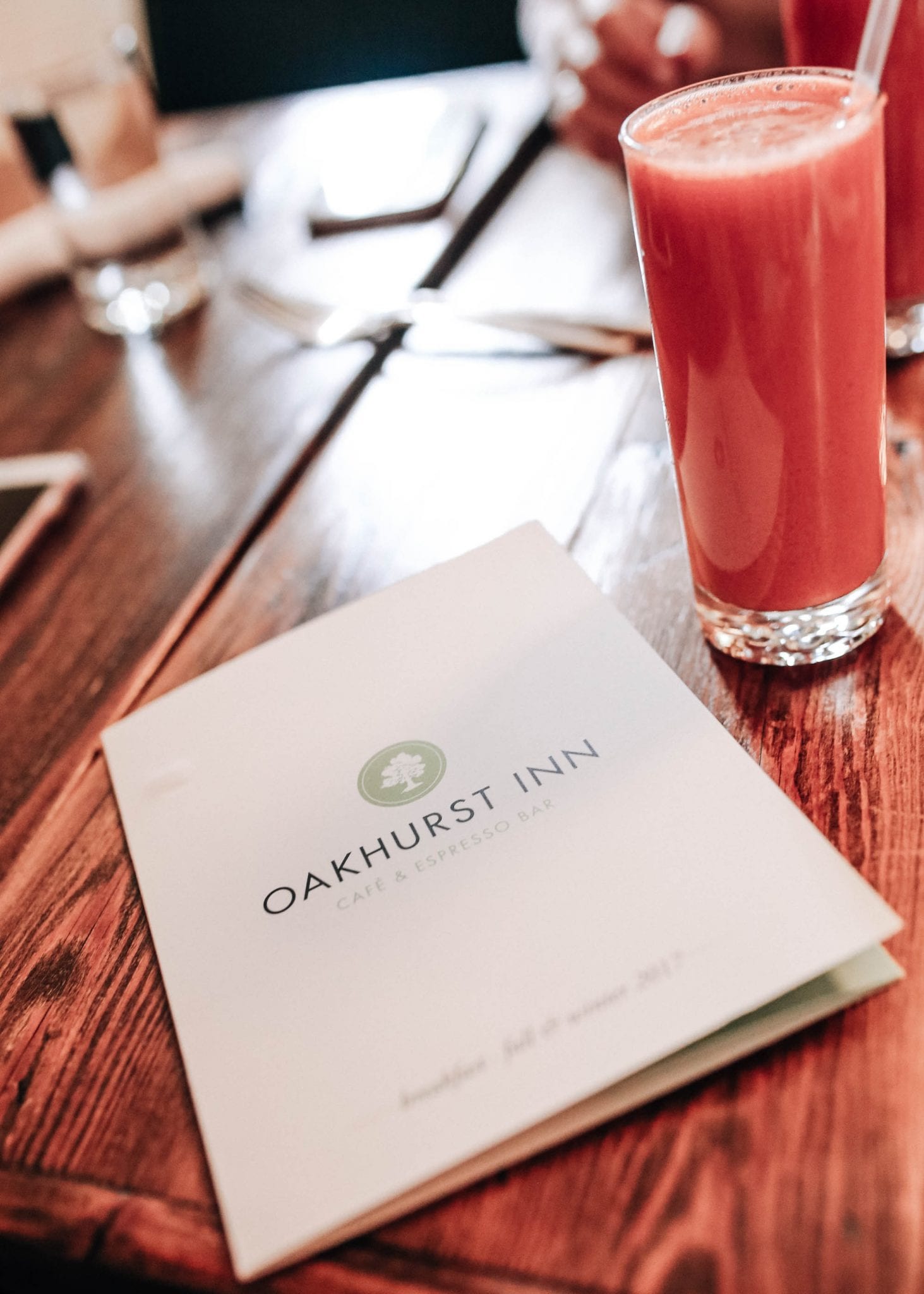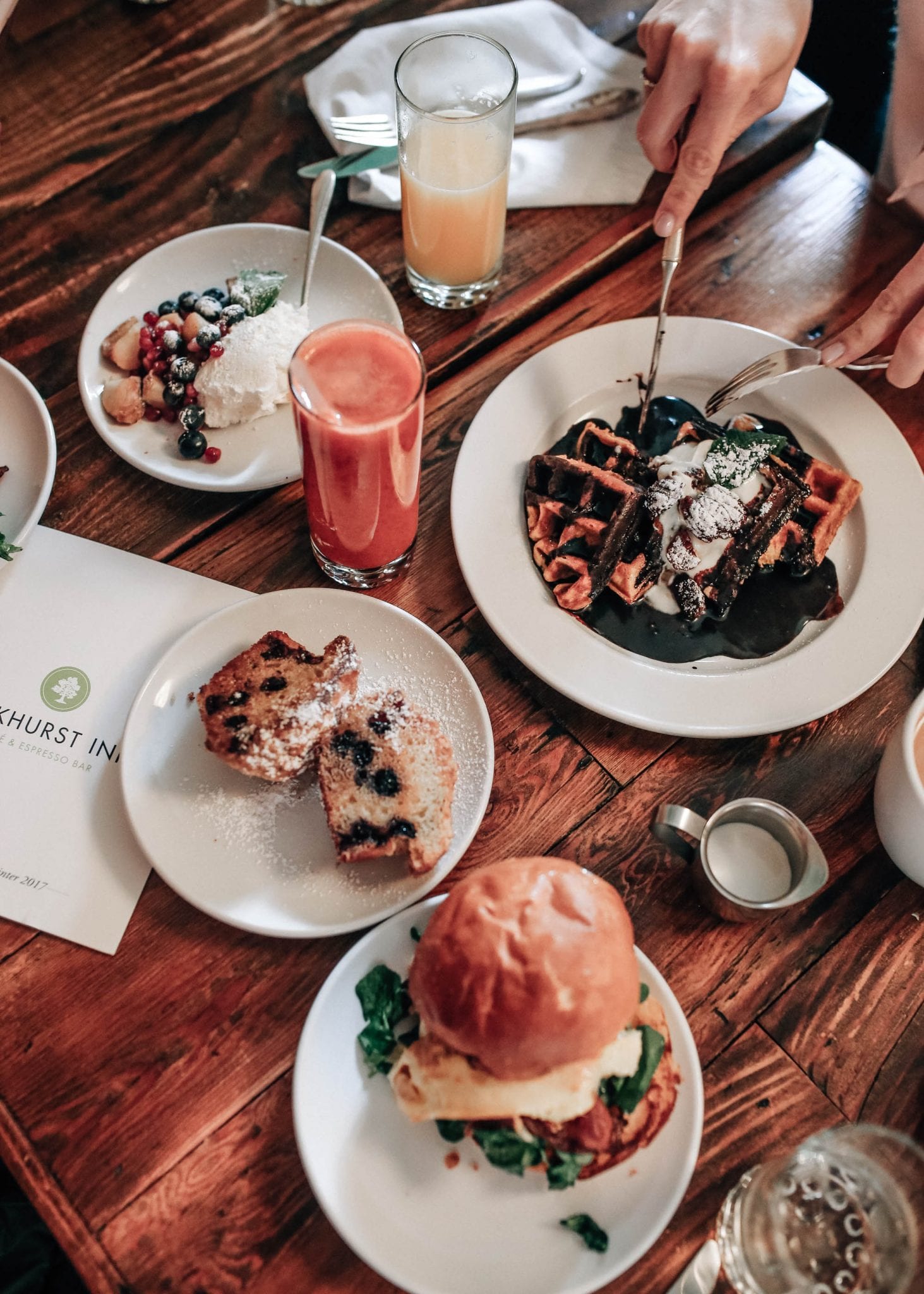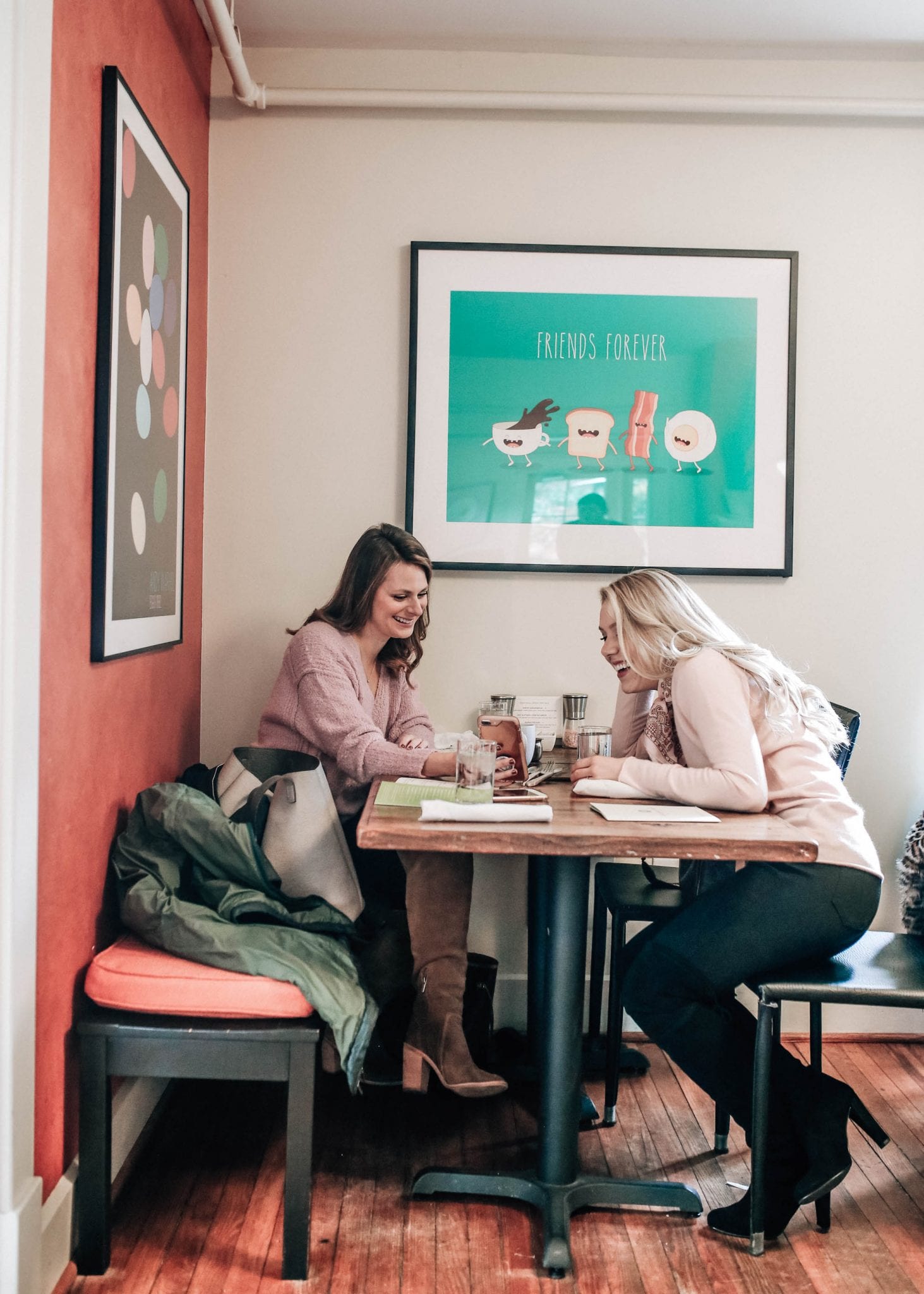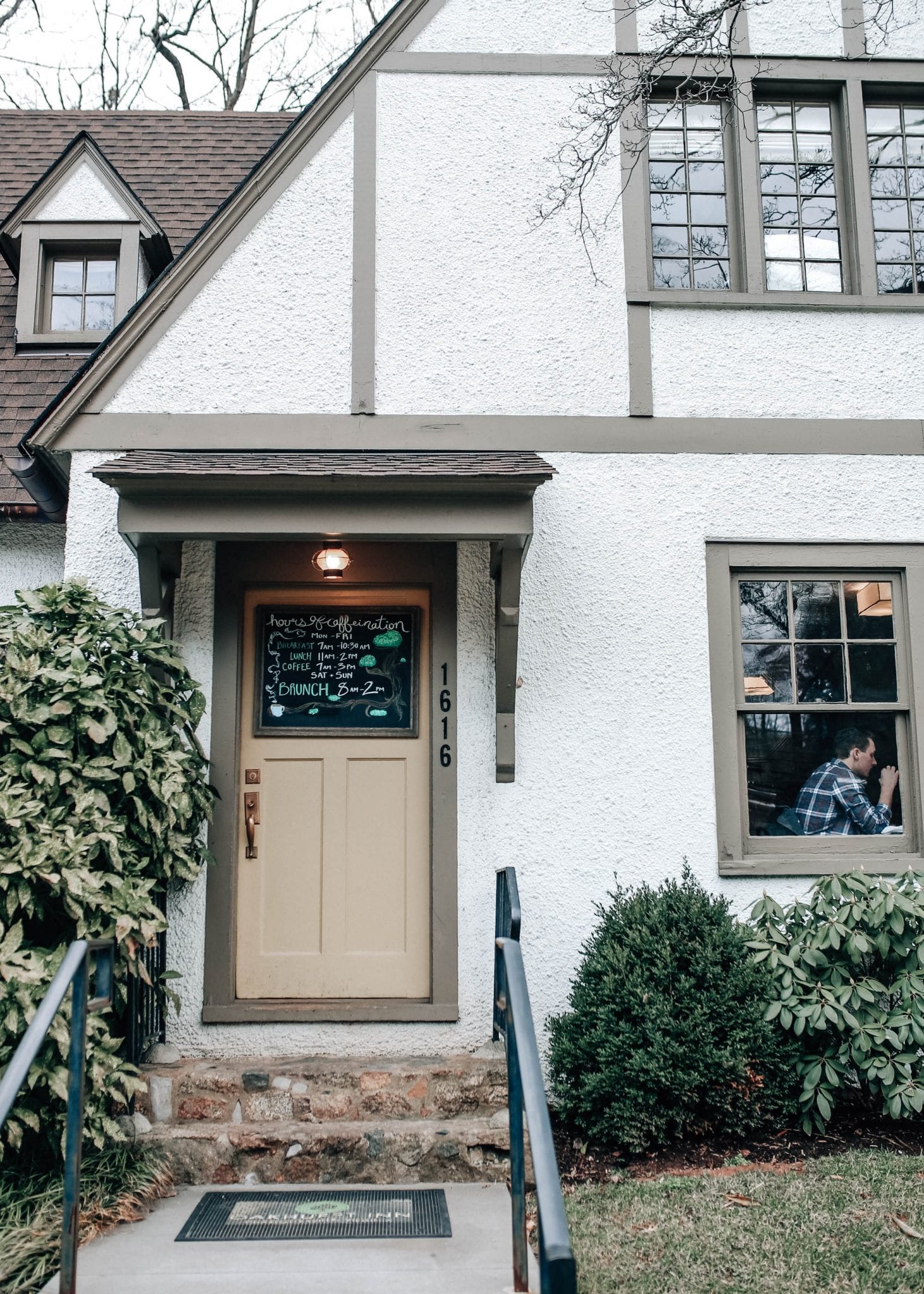 We finished eating just in time to meet Anna, from Monticello Wine Tour, who also happens to have a well-known community page focused on things to do in Charlottesville, The Hometown Tourist of Charlottesville. She was so welcoming and felt like a good friend I'd known forever. Monticello Wine Tour offers group tours perfect for corporate parties, bachelorette or girls trips, or even couples trips. We picked up some sandwiches at a small local grocery shop, Keevil & Keevil, that we would save for our picnic later on at one of the vineyards. Side note: the veggie sandwich has been on my mind ever since and I'm about to call them to figure out the recipe.

Tip: Stop by Keevil & Keevil, order a veggie sandwich, and pack it up for fuel later on between wine tastings.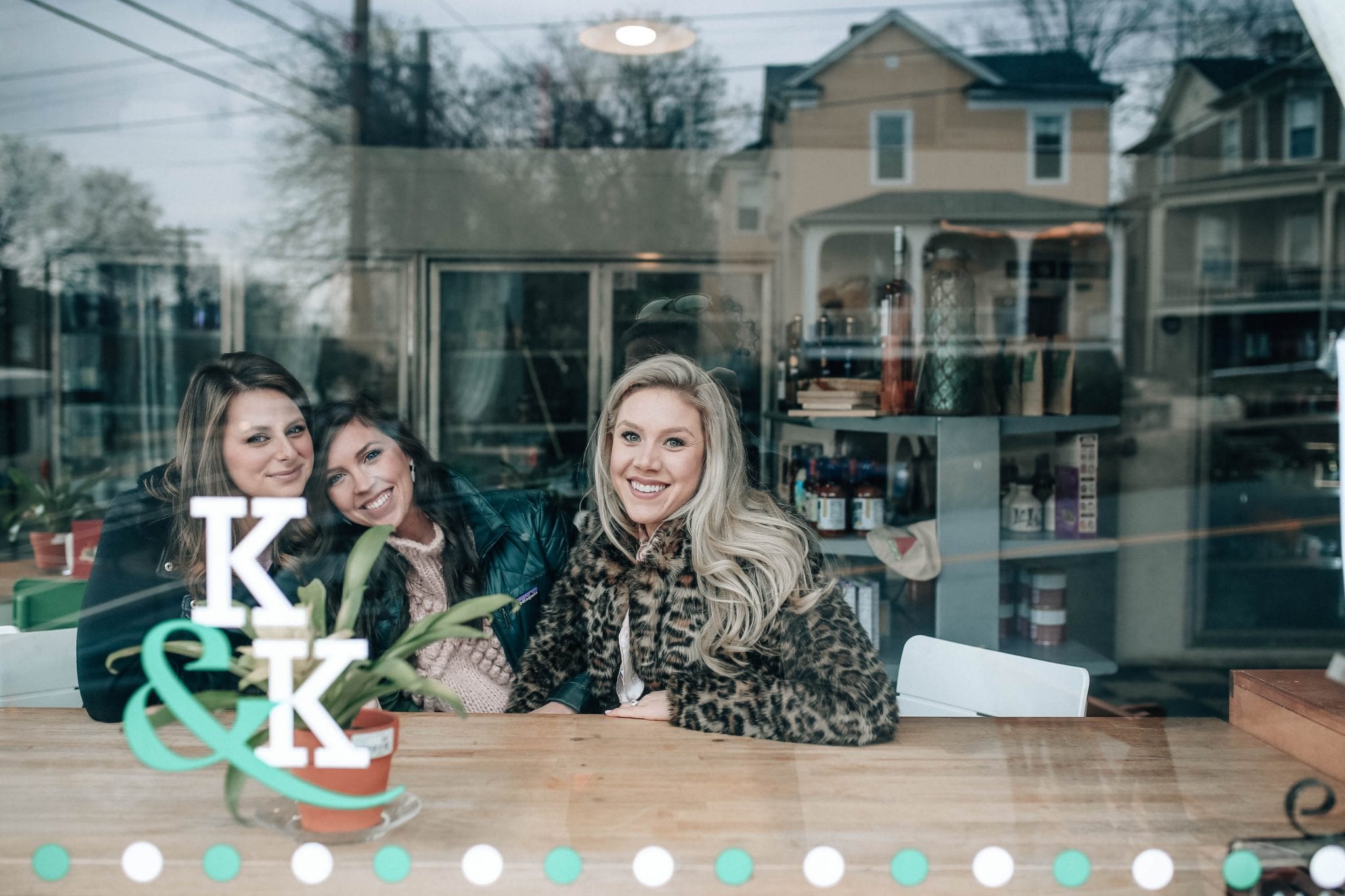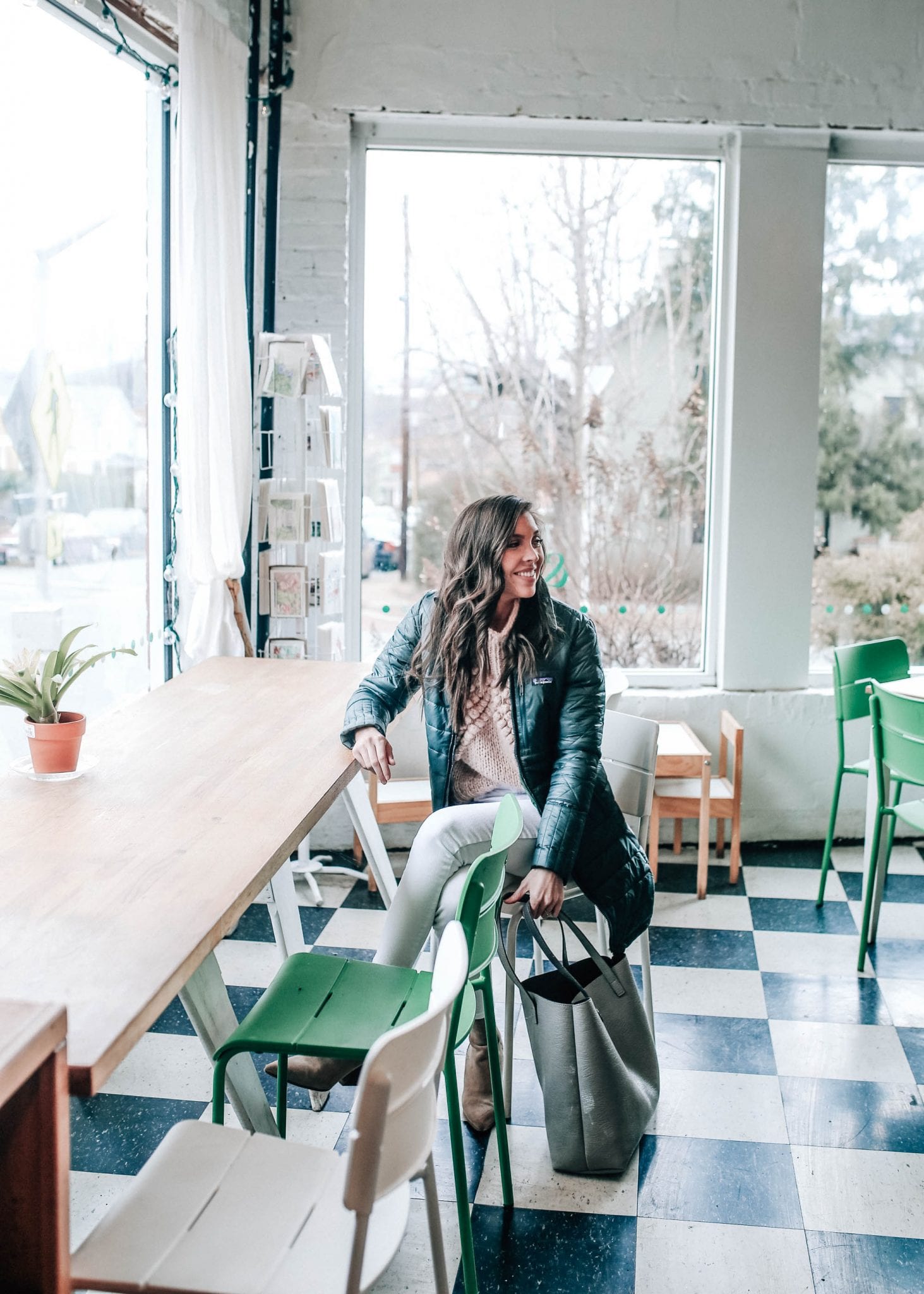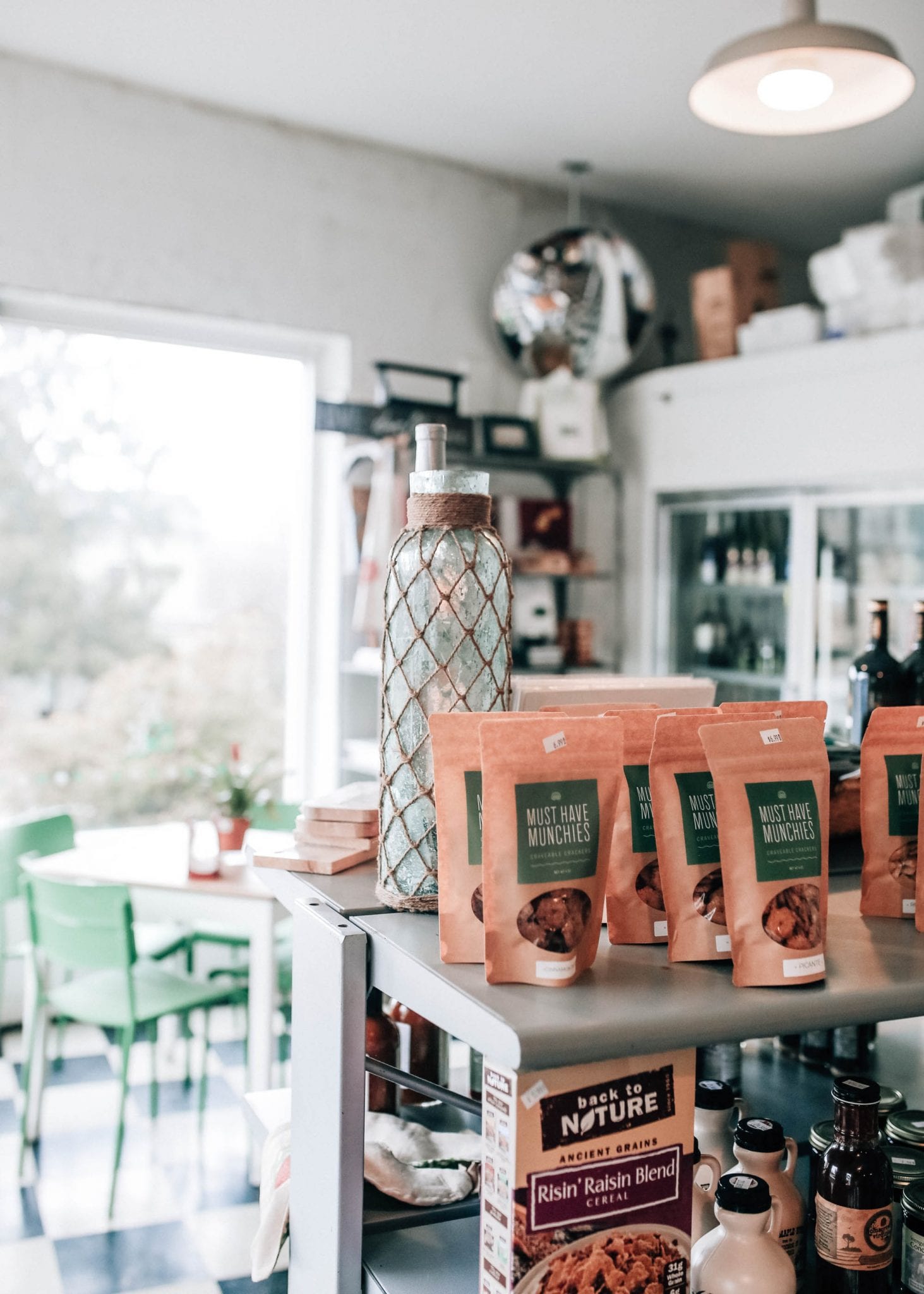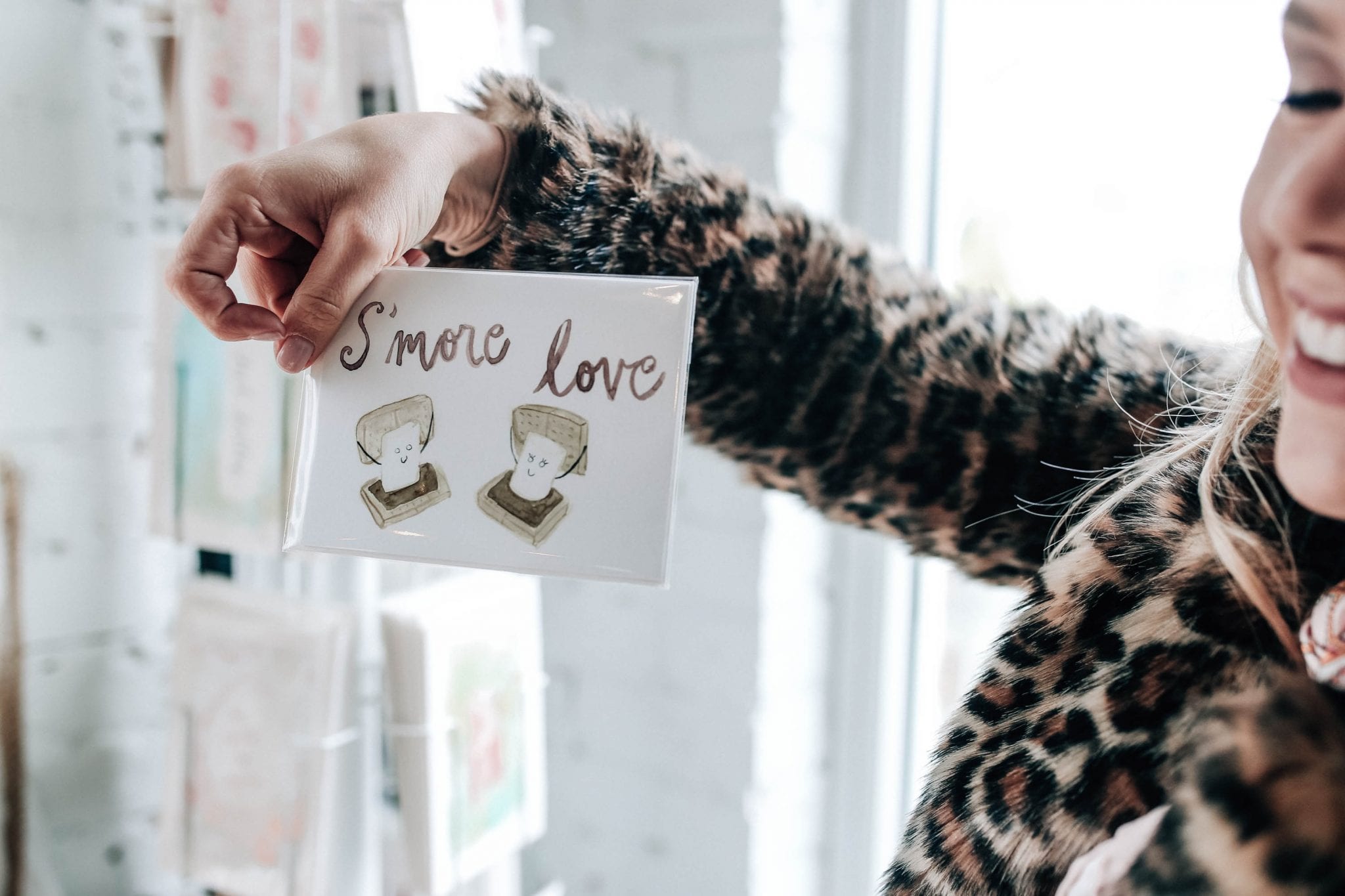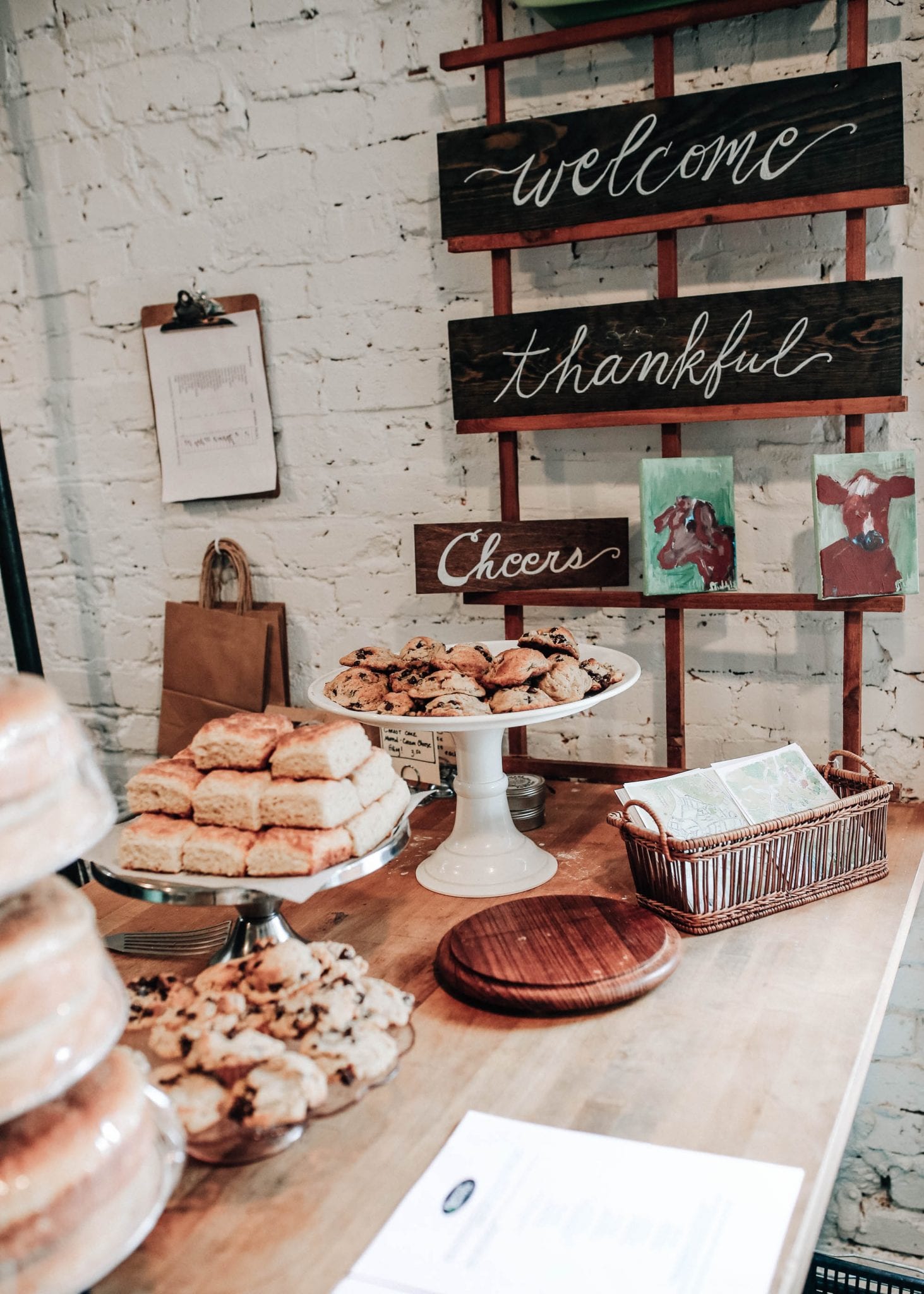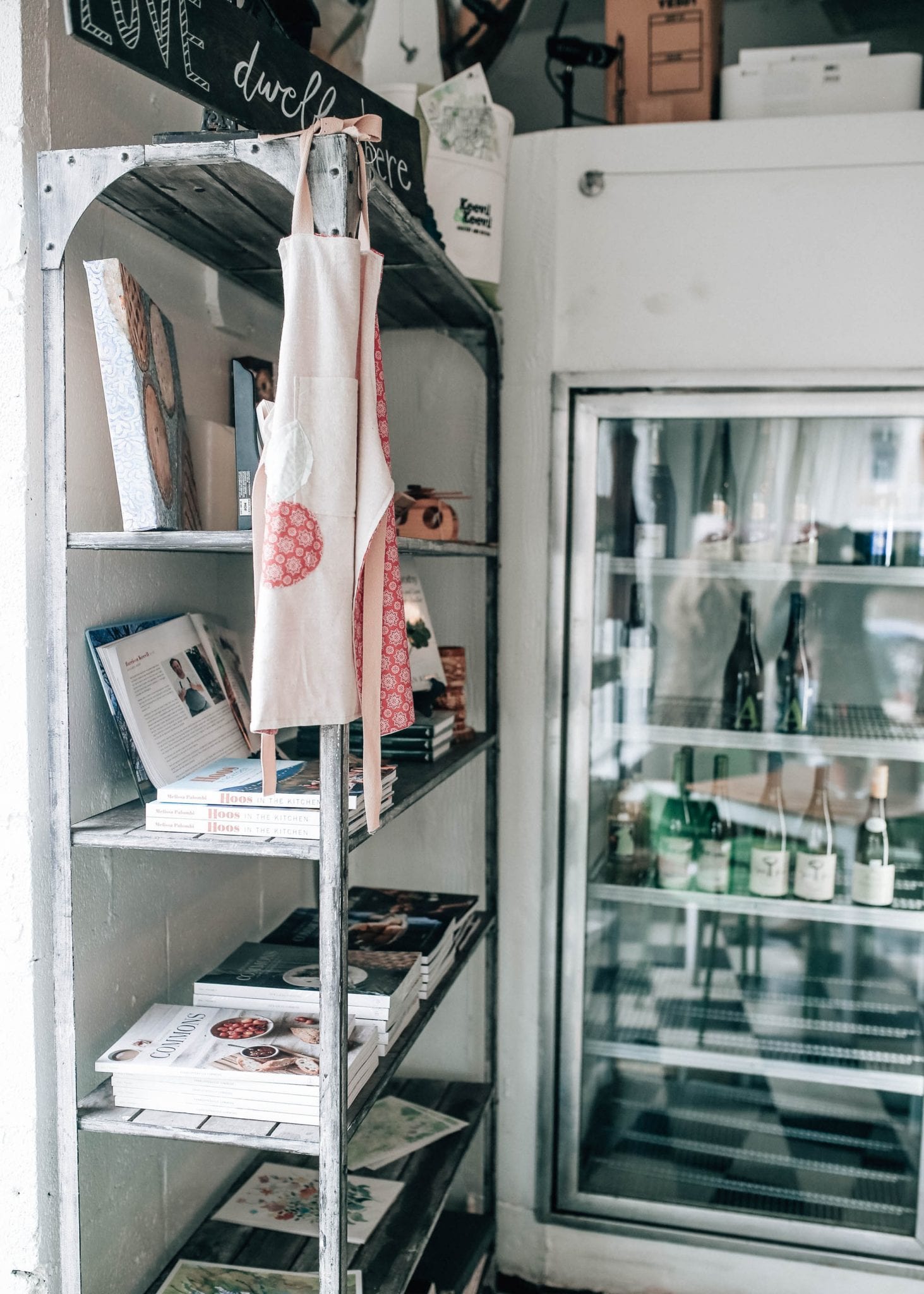 After we picked up sandwiches, Anna drove us around in a big suburban to some of the best wineries in town including our first stop, Blenheim Vineyards, owned by Dave Matthews. We tasted some reds and whites and went out on their back deck to take in the beautiful view overlooking the vineyards.
Tip: Order a glass of their Rkatsiteli white wine and play some Dave Matthews while sitting on the back deck.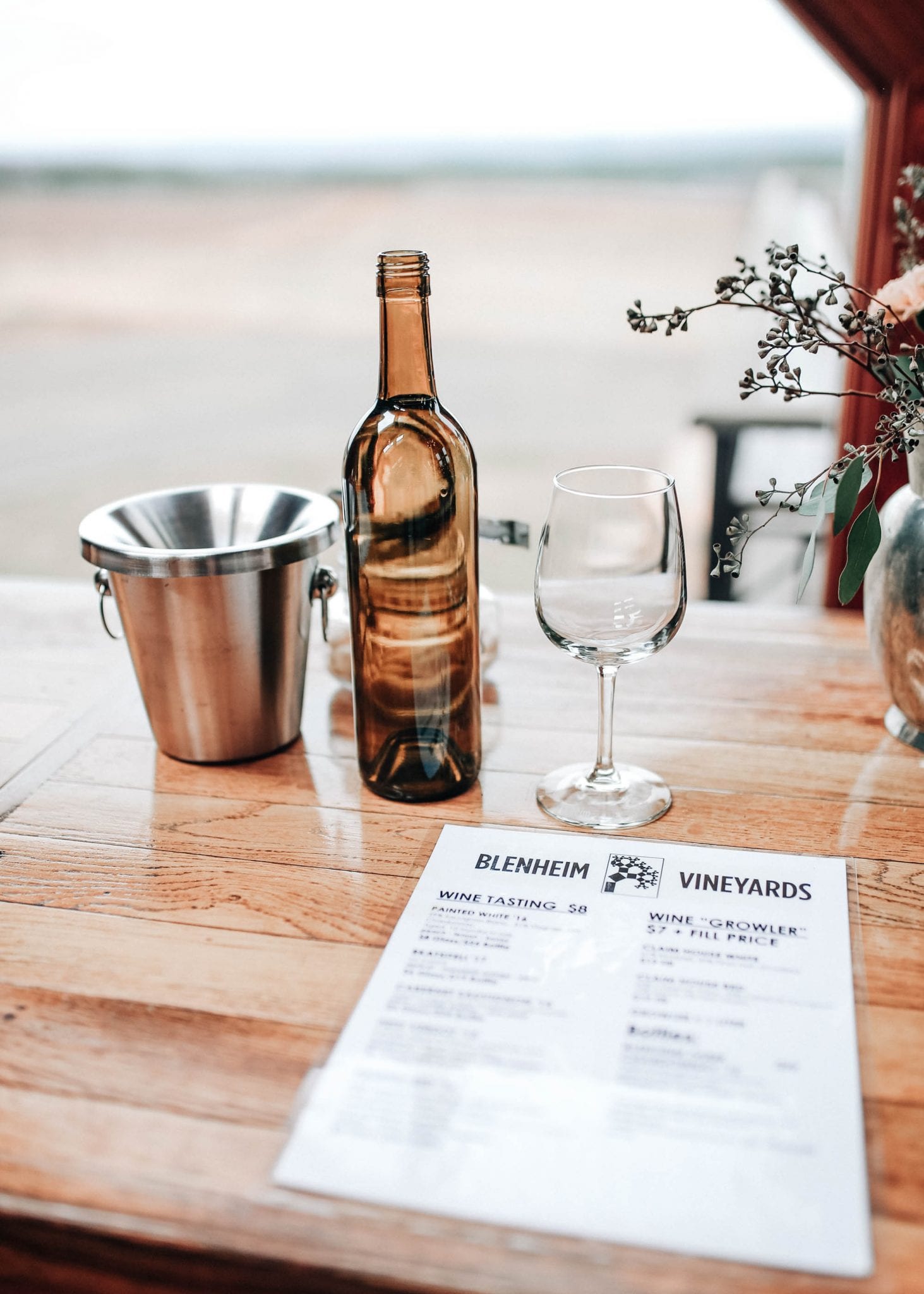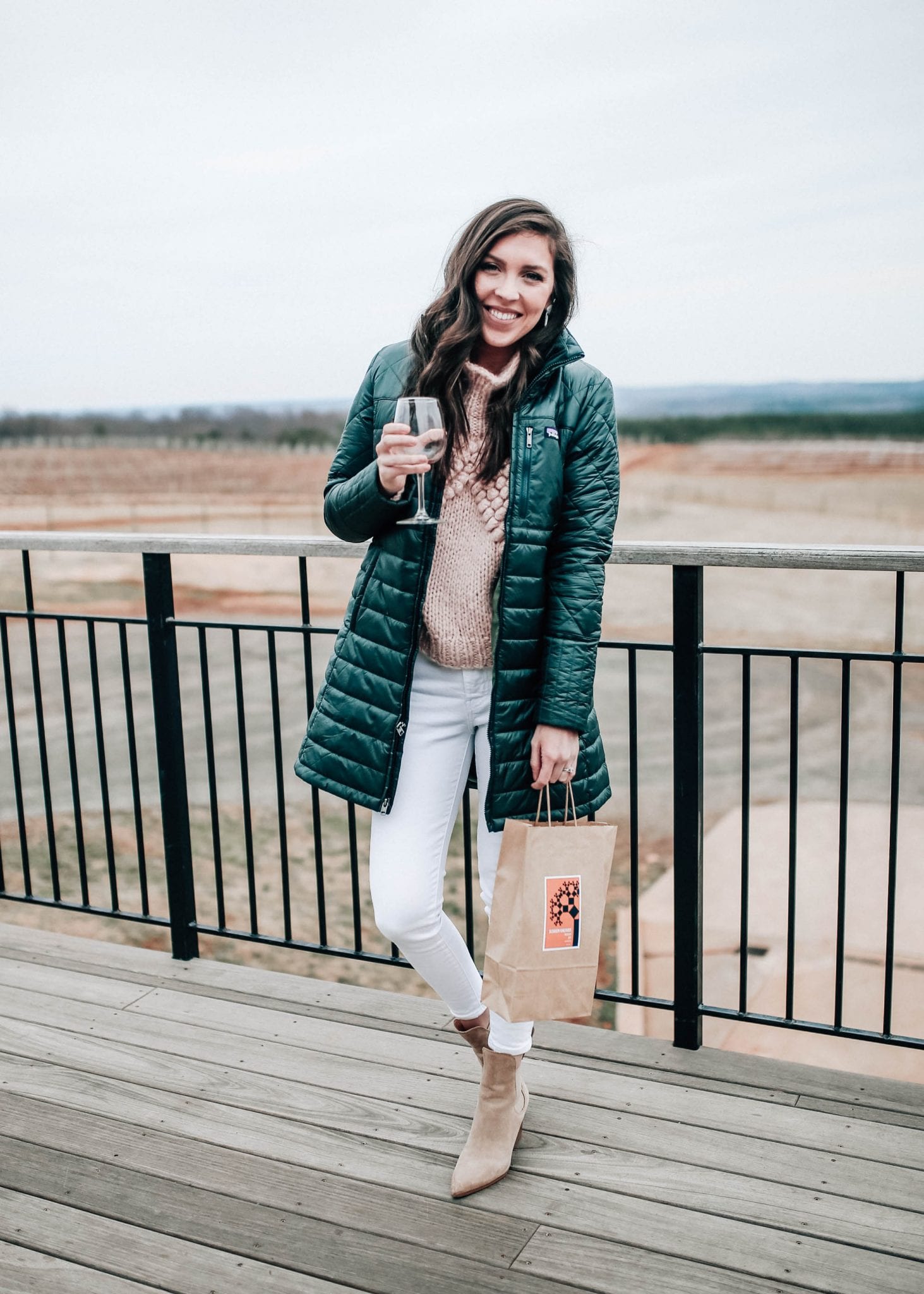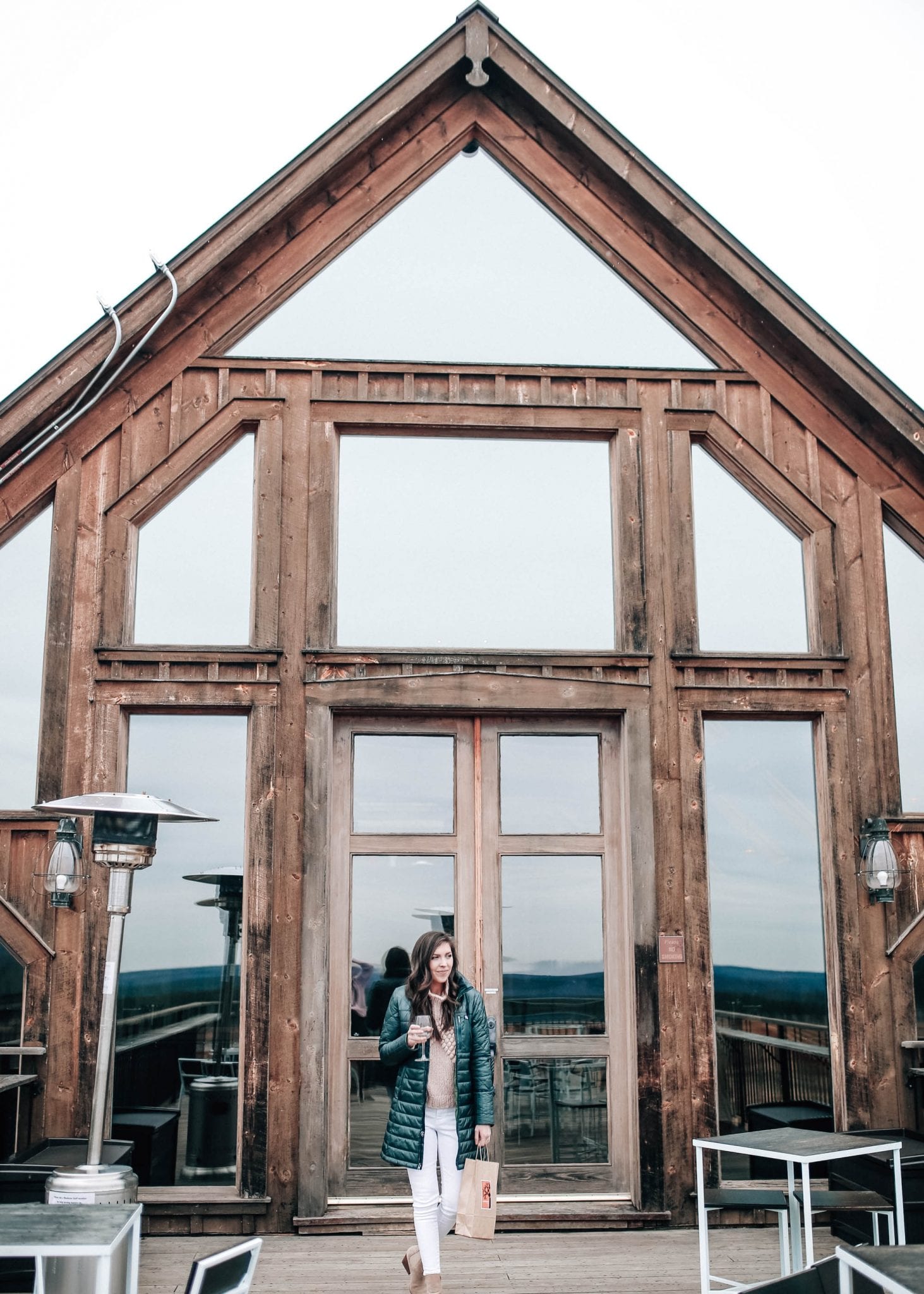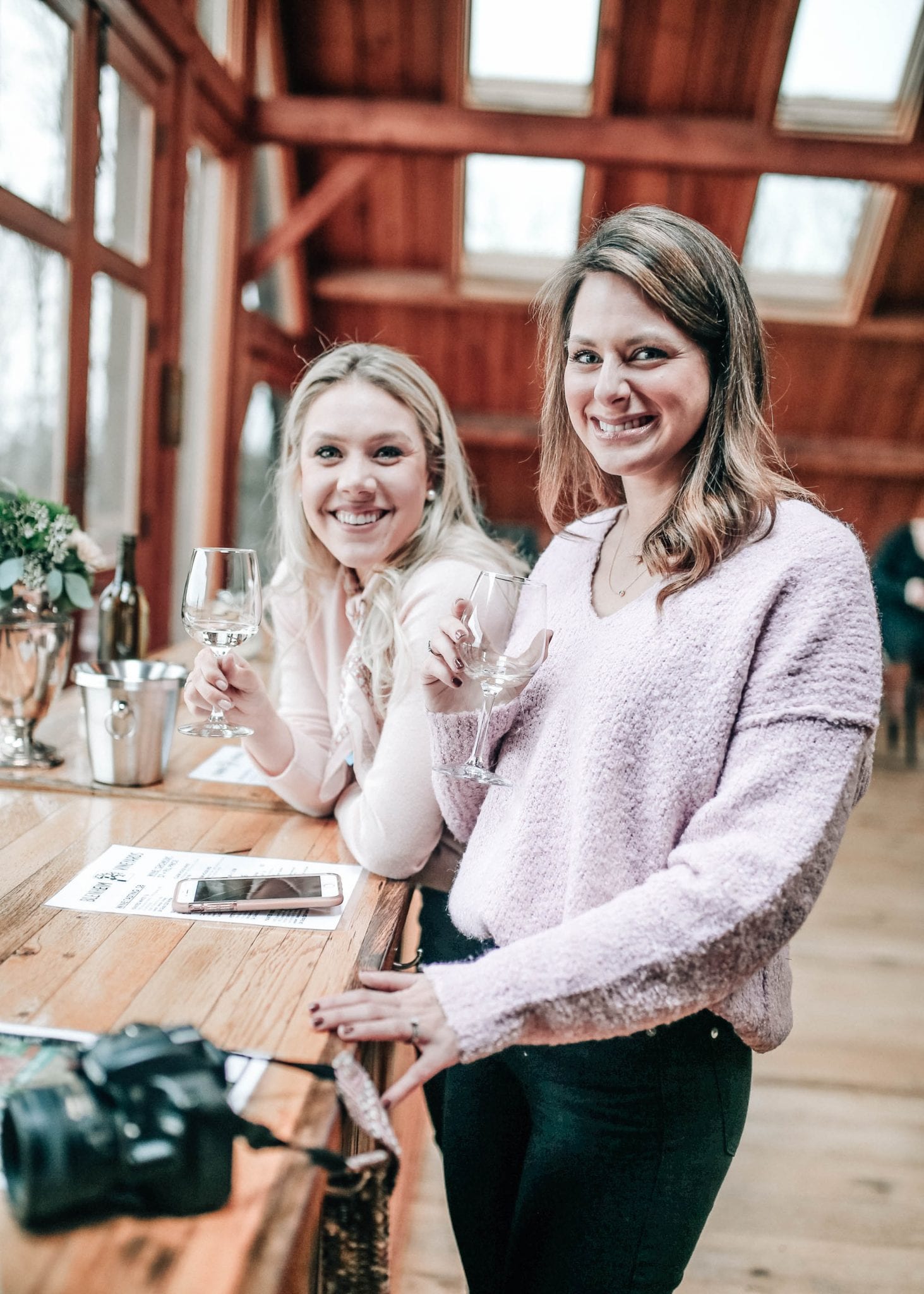 Our second winery stop was King Family Vineyards, a family owned winery which also has a huge polo field for summer matches on Sundays starting on Memorial Day weekend. The entire place was stunning and I'm dying to go back in the spring or summer with TJ. Dogs are welcome there which already makes it feel like home but I really genuinely felt like I was a home when we were here. James King let us try some of the best wine and we even got a sneak peek taste of their new rose the day before it launched on Valentine's Day. We all bought multiple bottles of wine to take home and we found a table to eat our sandwiches we had picked up earlier at Keevil & Keevil.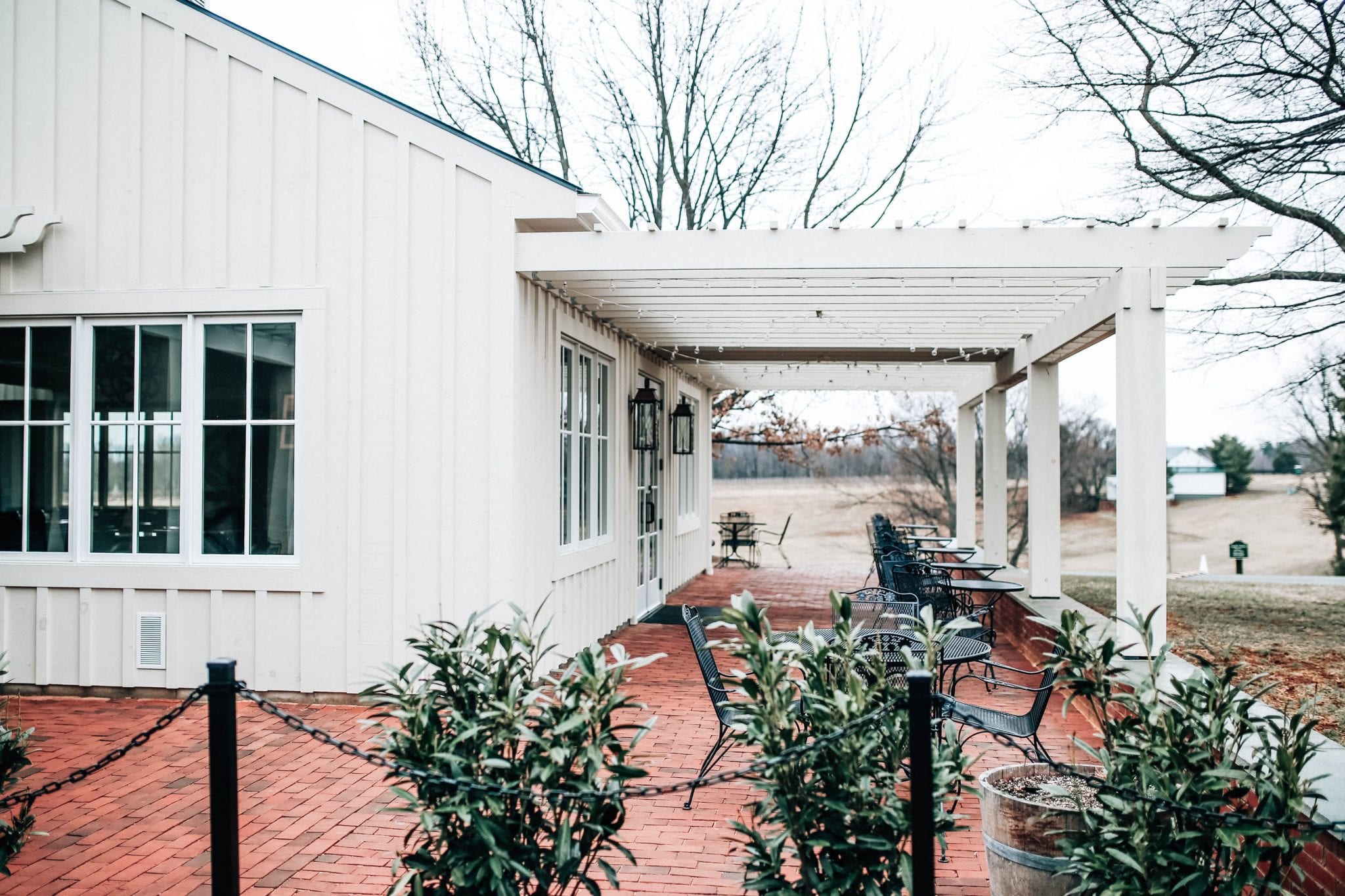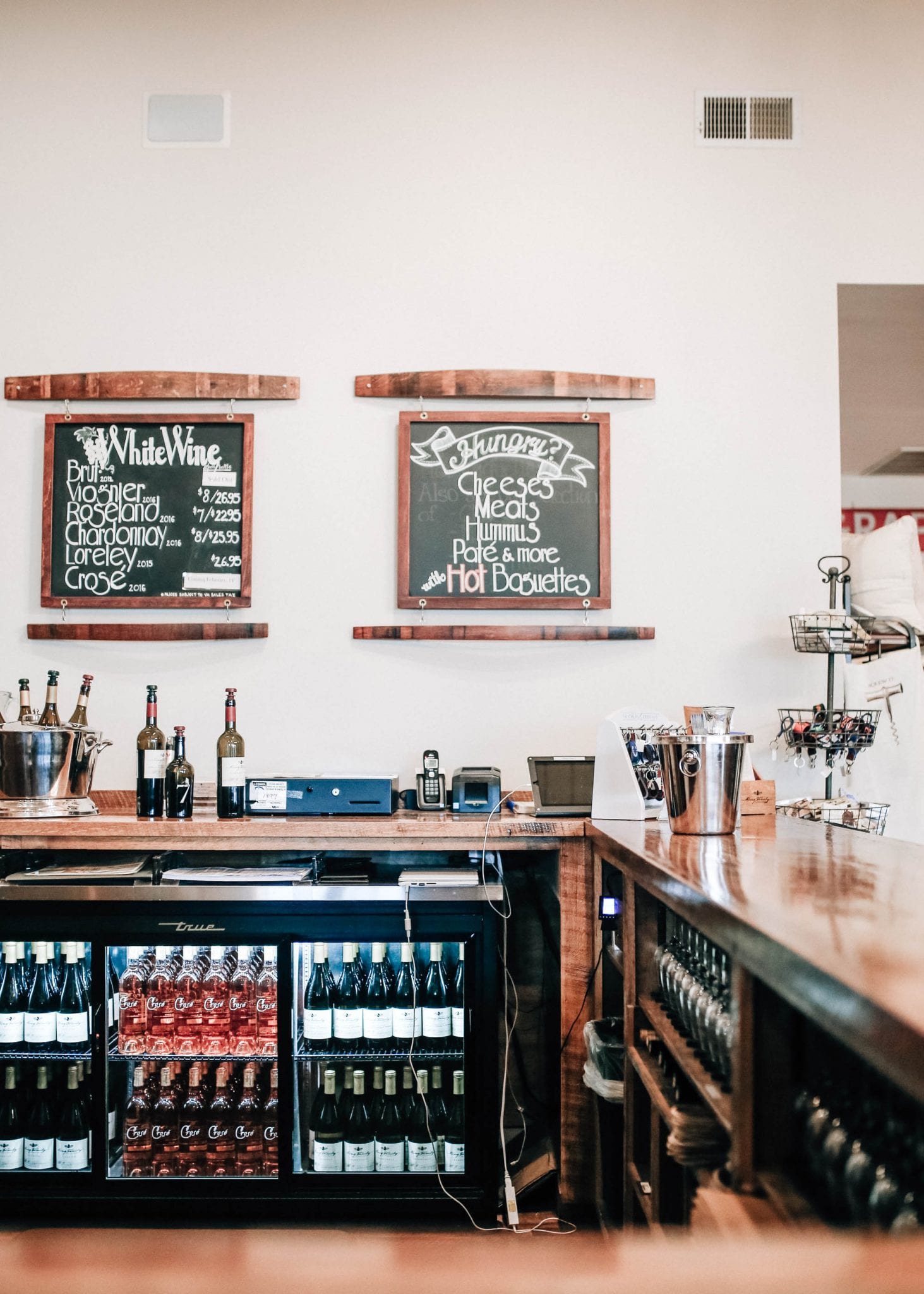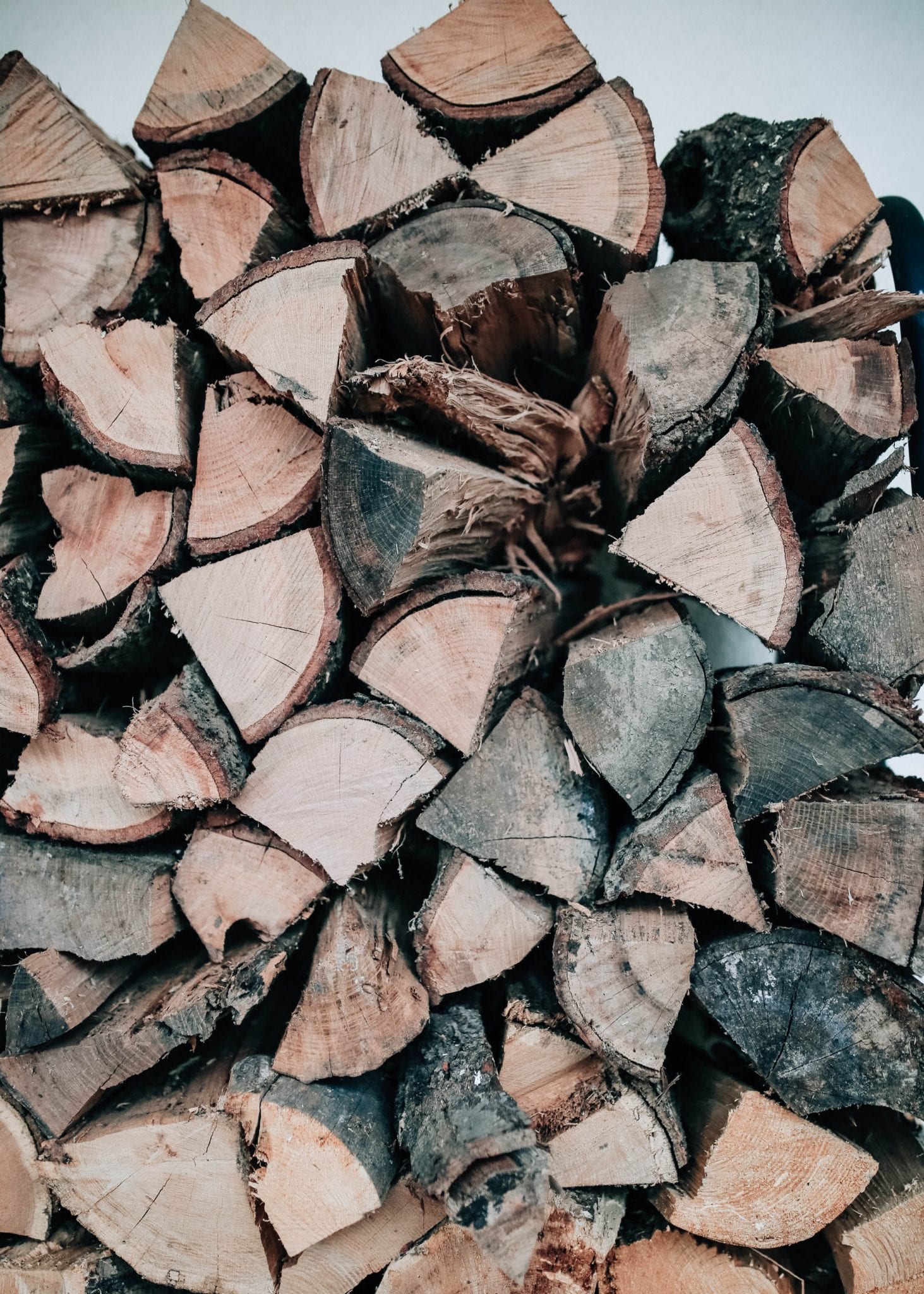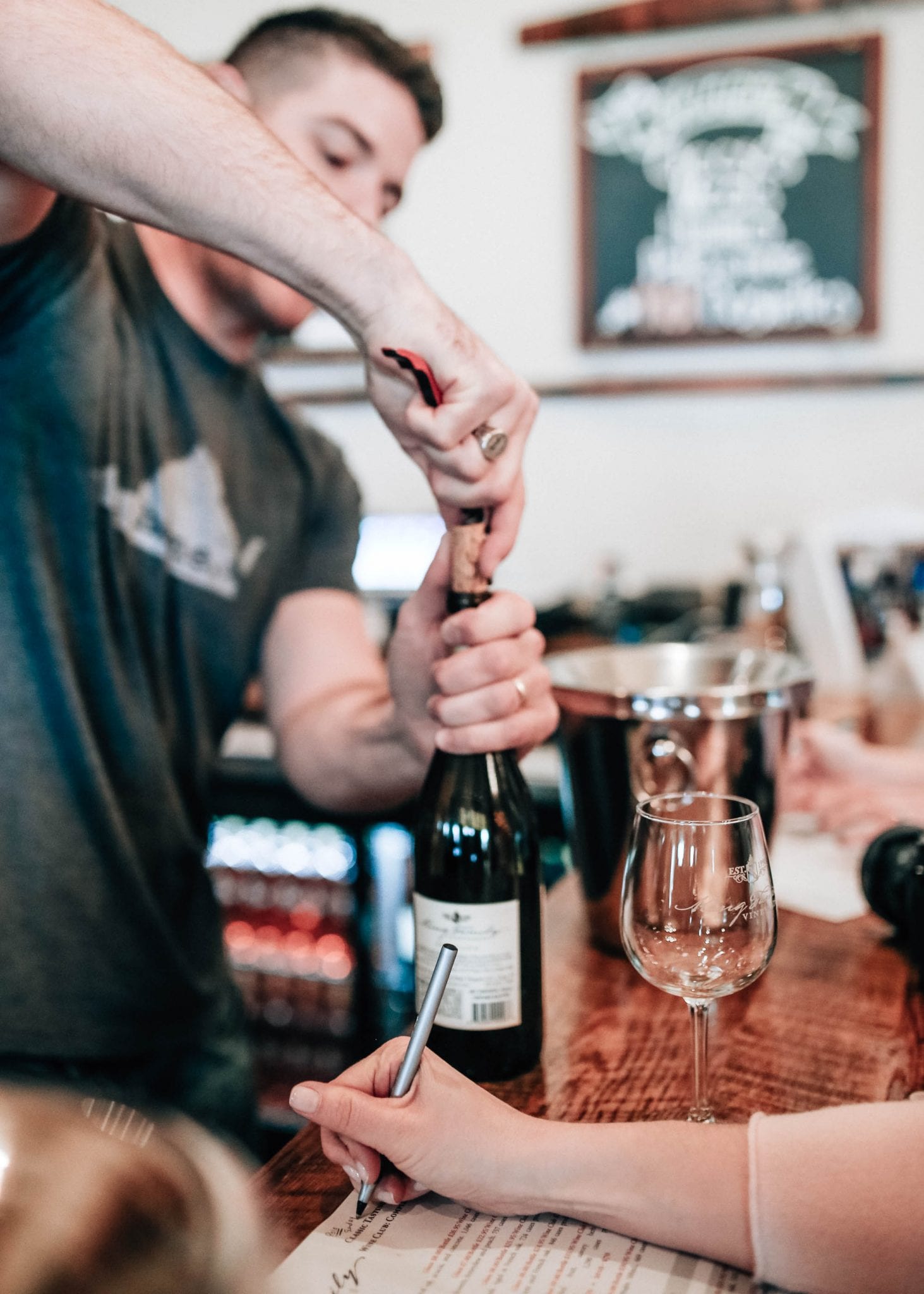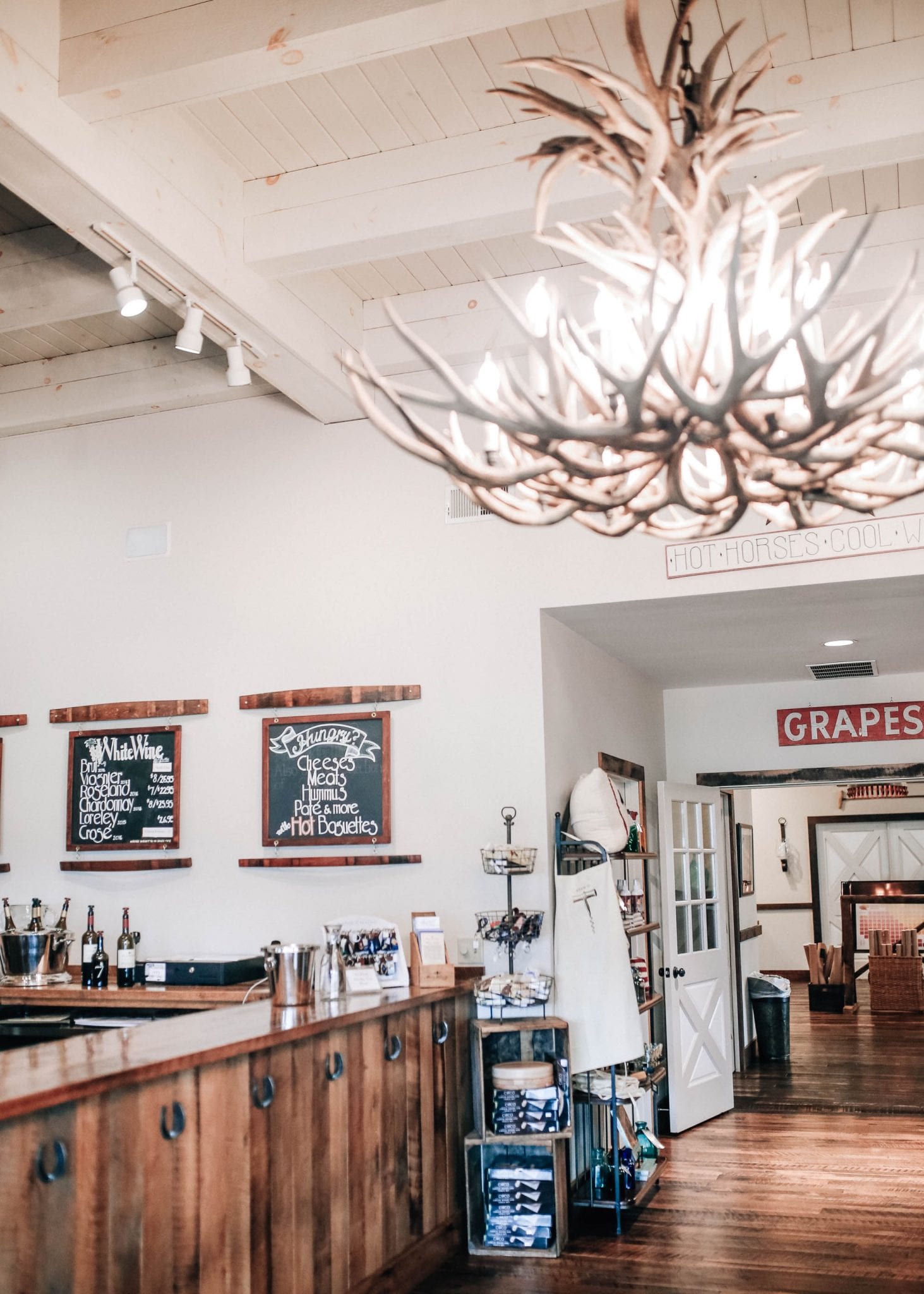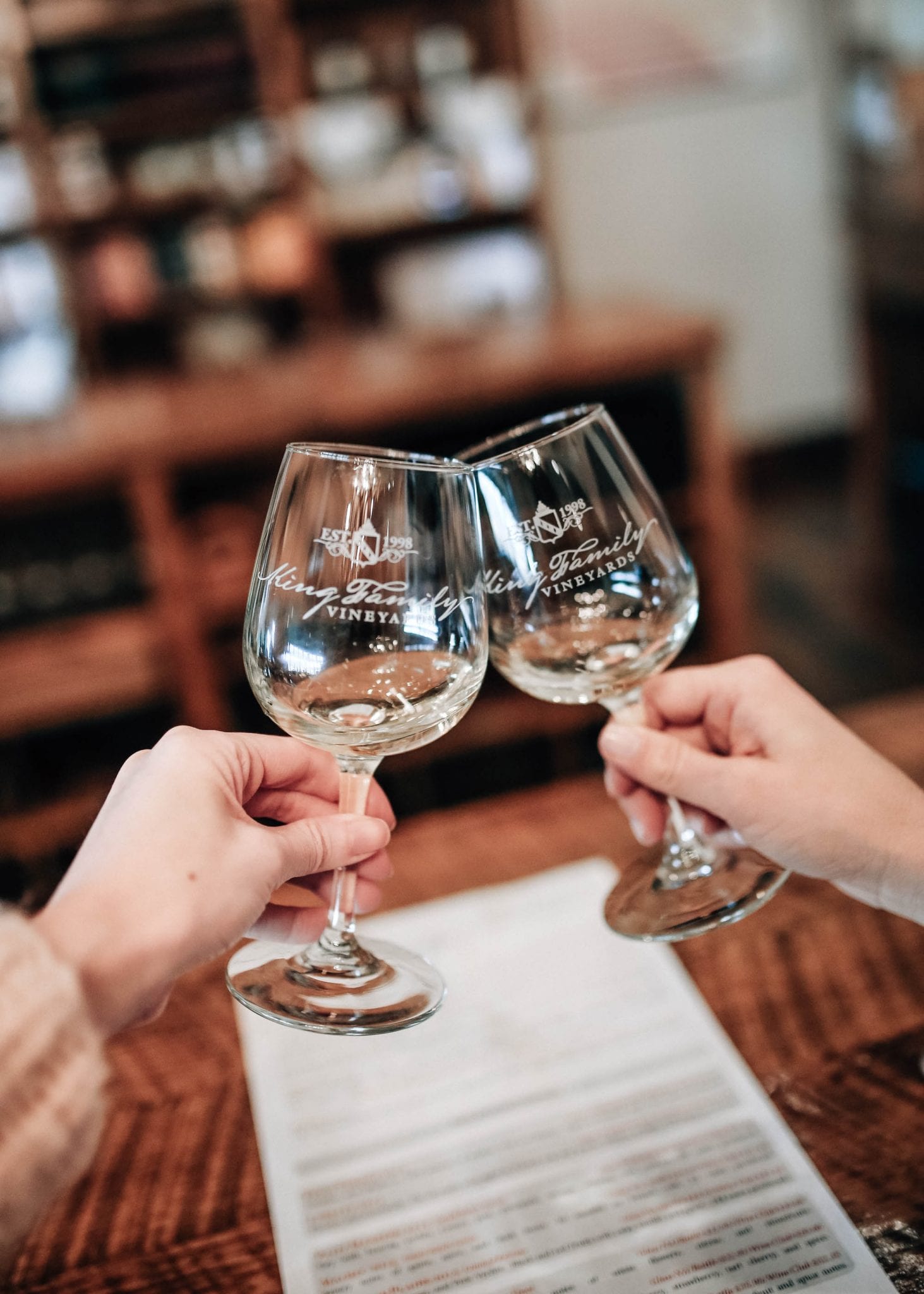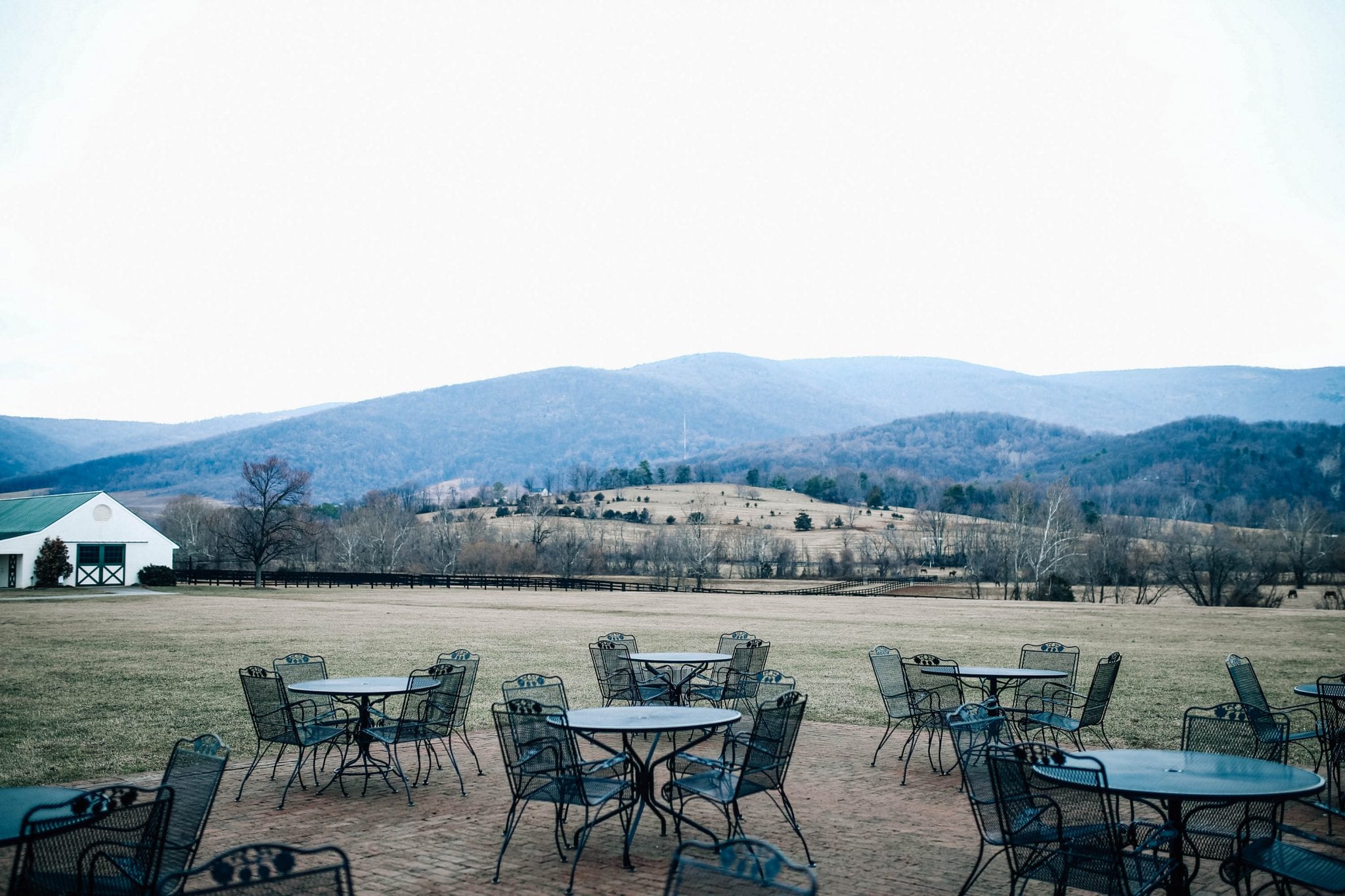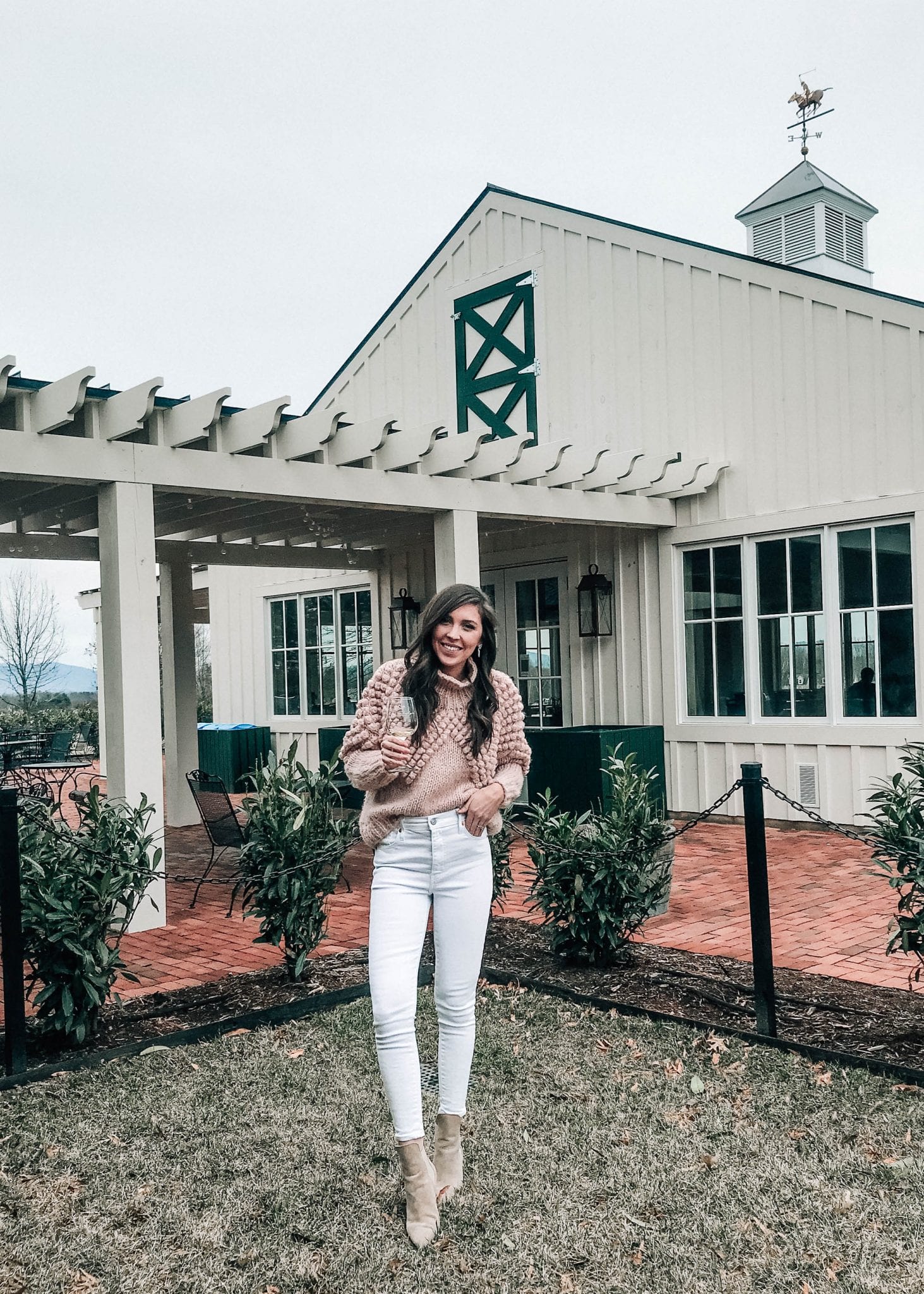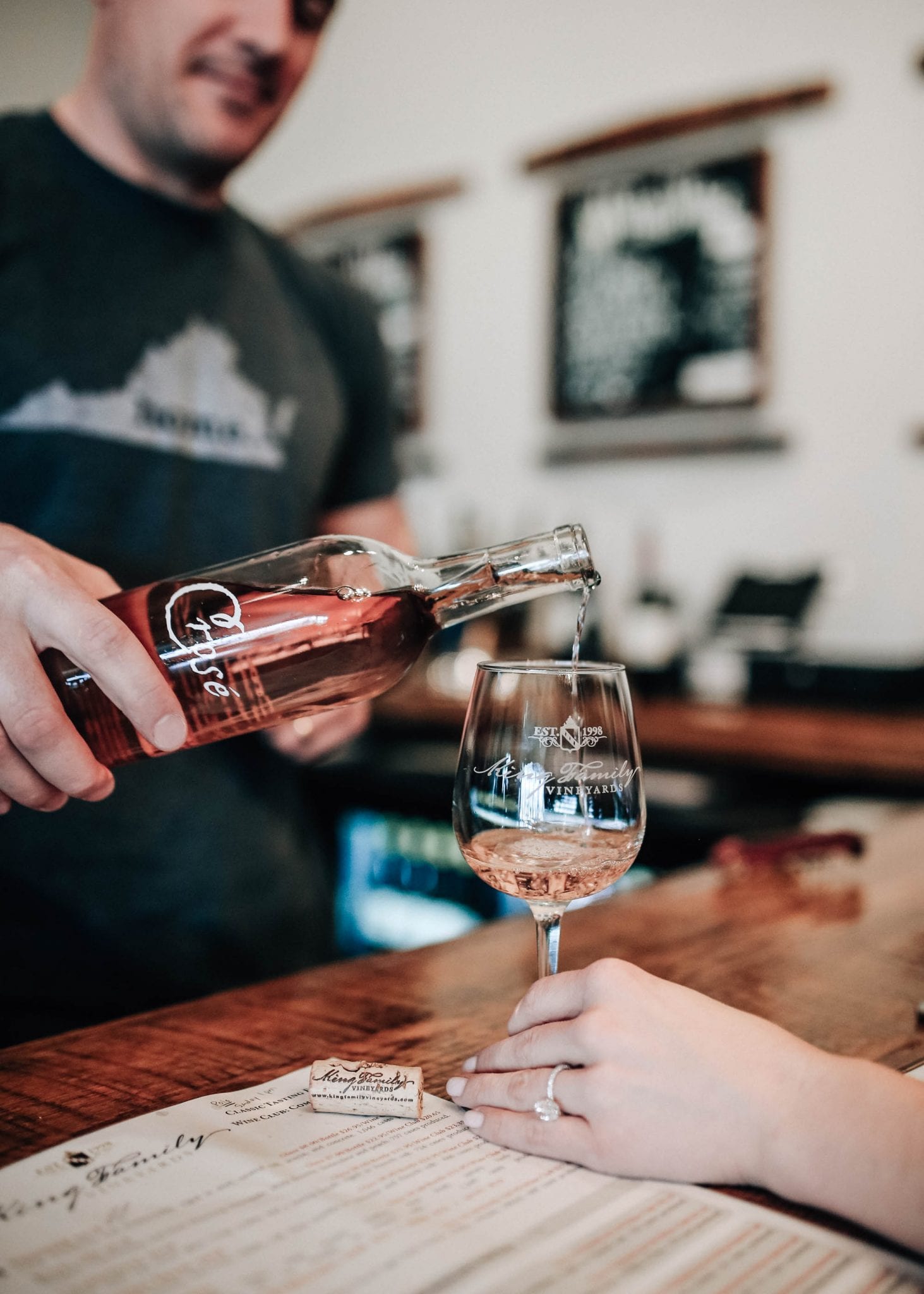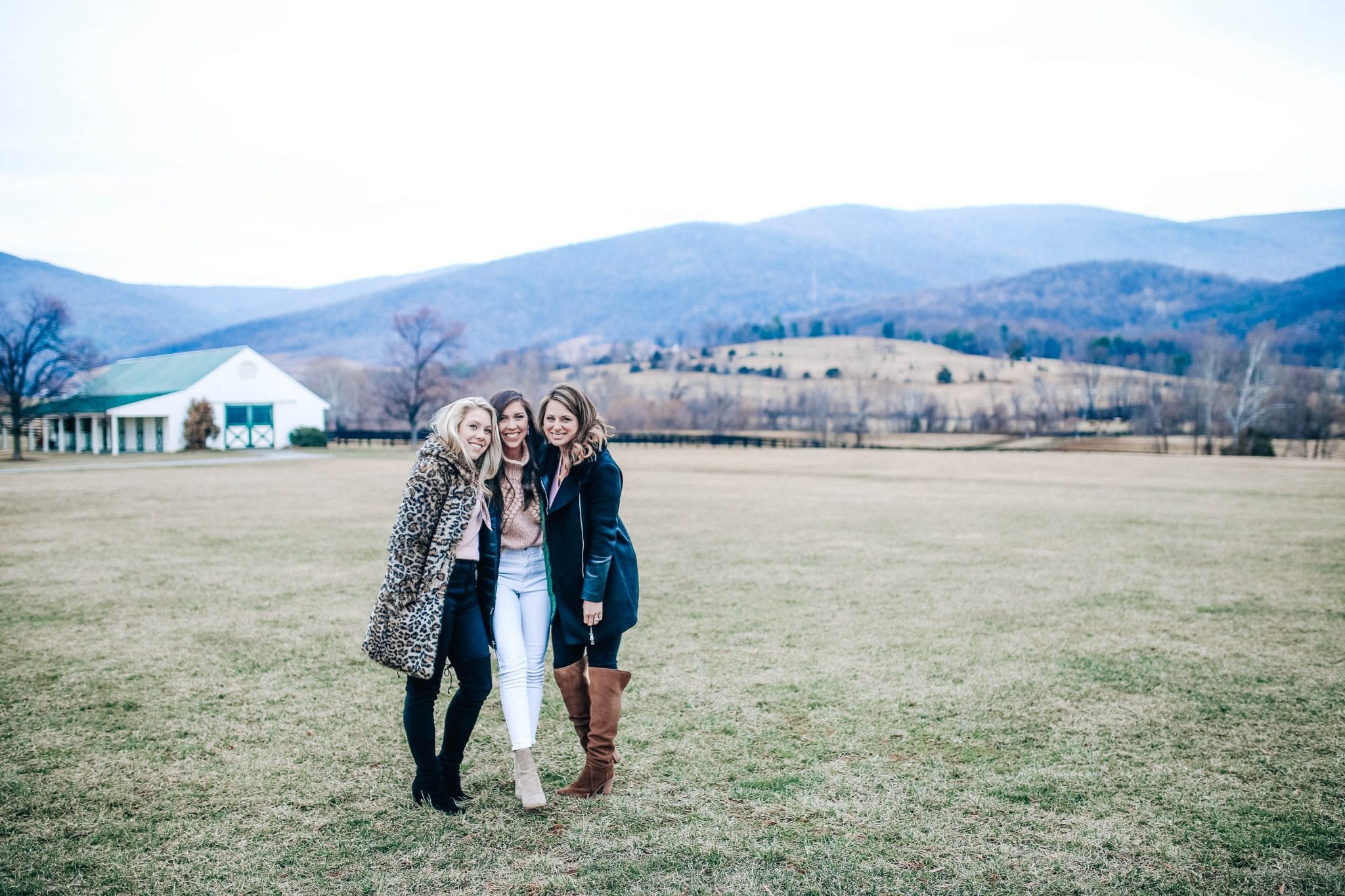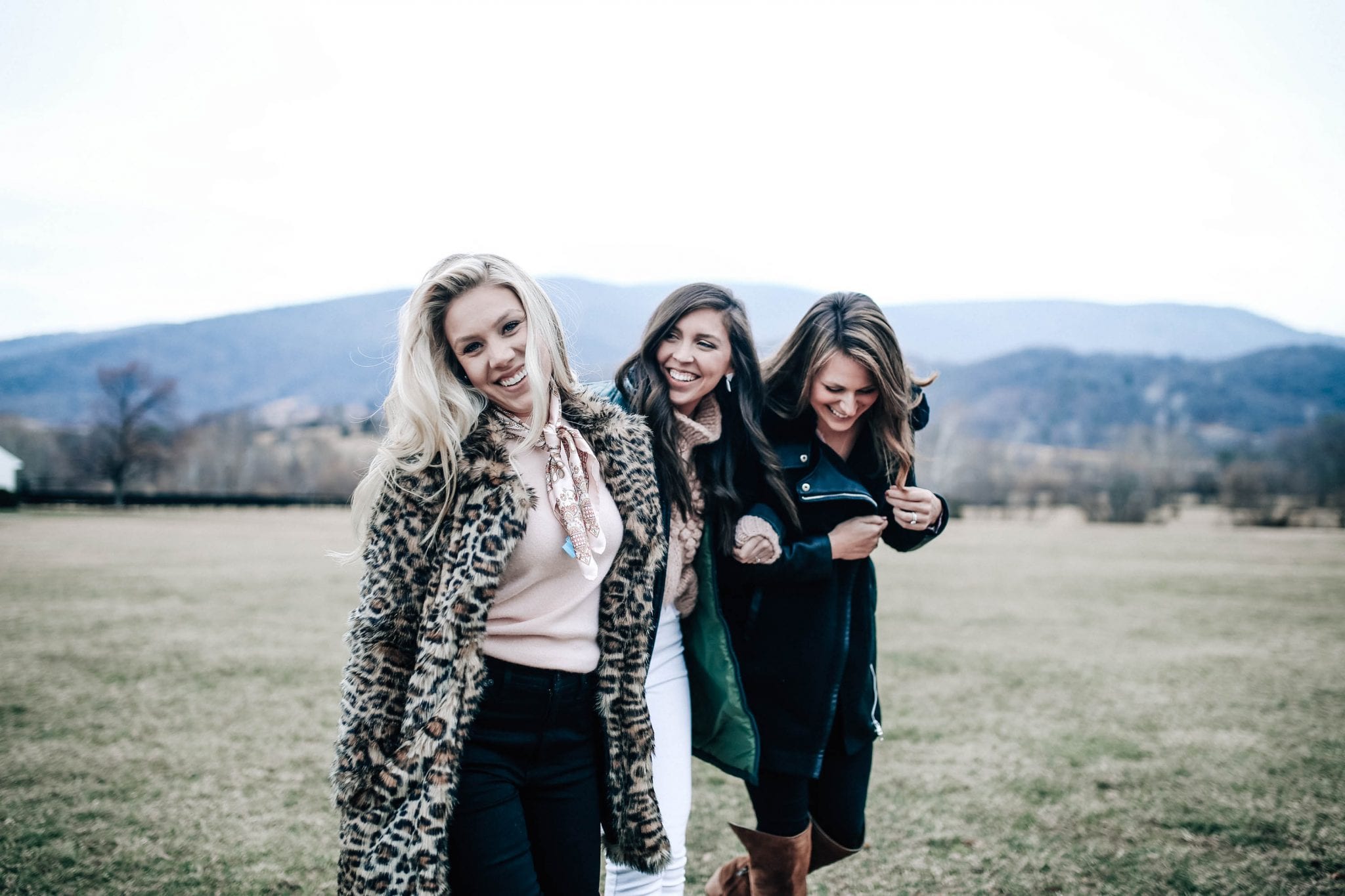 After eating lunch, we spent about an hour exploring a couple of antique shops as well as the downtown mall where we would later have dinner at Red Pump Kitchen, a mediterranean and Tuscan-inspired restaurant. We had eaten at Red Pump last year for my bachelorette weekend and I remembered it being one of the best meals I'd eaten. I ordered the seared potato gnocci with arugula and we finished with the chef-inspired assortment of gelato for dessert. This is another place I'll have to go back and visit in the spring/summer with TJ once their alfresco dining area is open!
Tip: Order their Kale Caesar salad and their Local Greens Salad to share as a starter! So fresh and so delicious. And don't forget to order their gelato trio for dessert!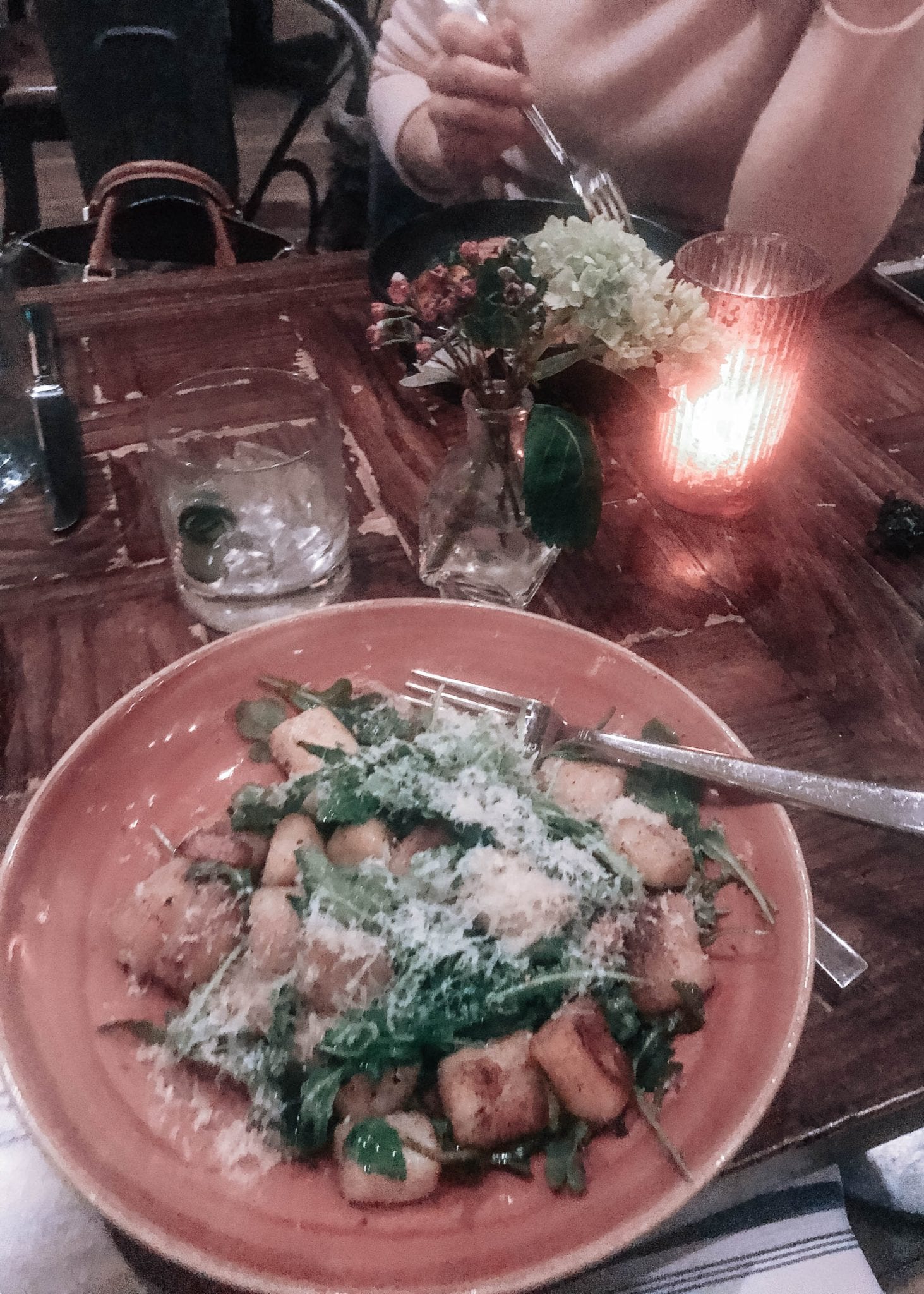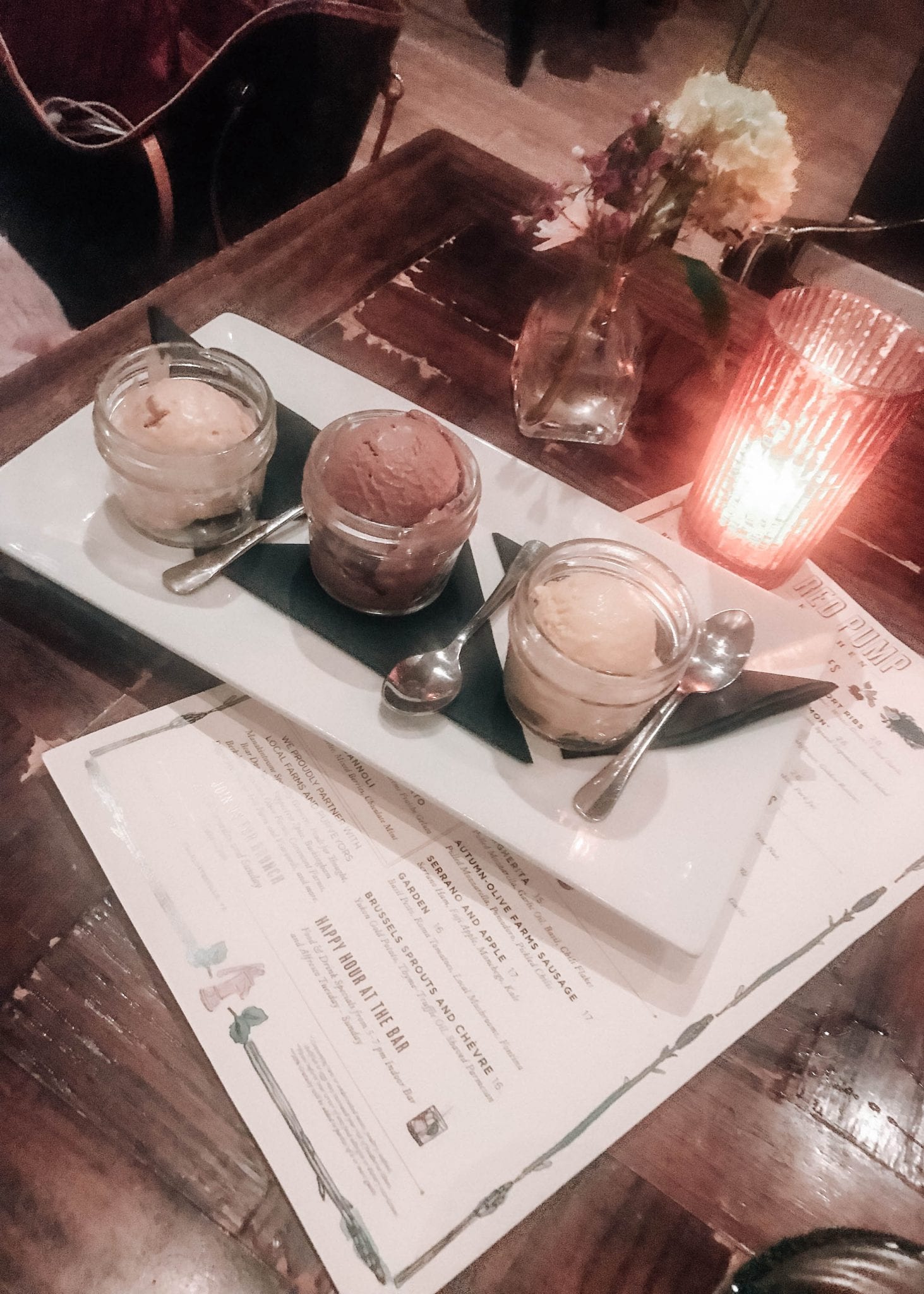 The next morning was our last morning at the inn so after our last breakfast at the Oakhurst Cafe, we packed up our car, checked out, and headed to Monticello for a quick tour. When I was growing up, I actually lived in Virginia and learned Virginia history more than any other state so while this wasn't my first time visiting Thomas Jefferson's house, it was such a nostalgic experience visiting it for the first time as an adult. It's a way difference experience visiting as a kid v. an adult too and I noticed details of the house that I didn't notice on previous visits. This is a must-stop in Charlottesville for anyone who loves history!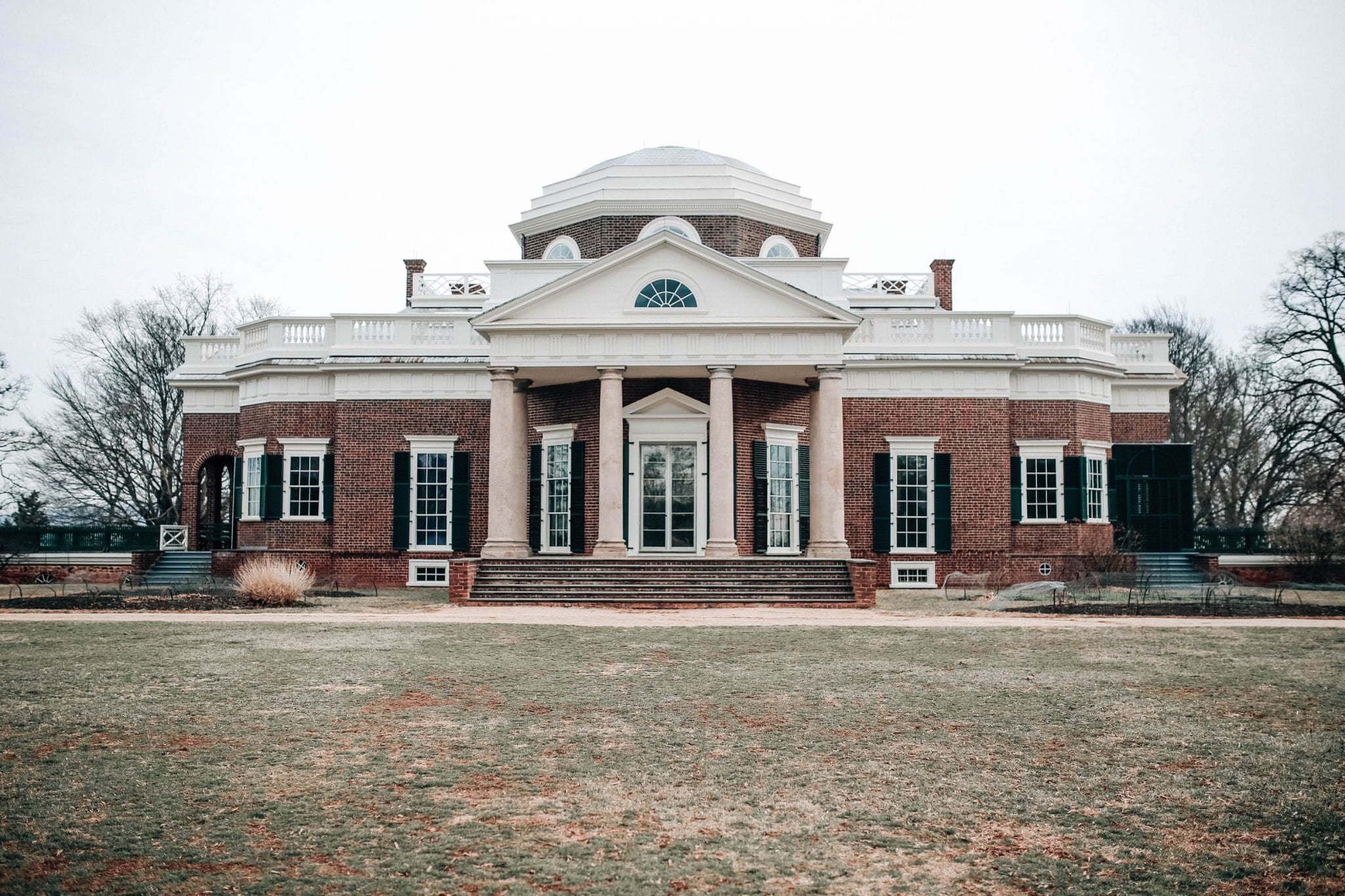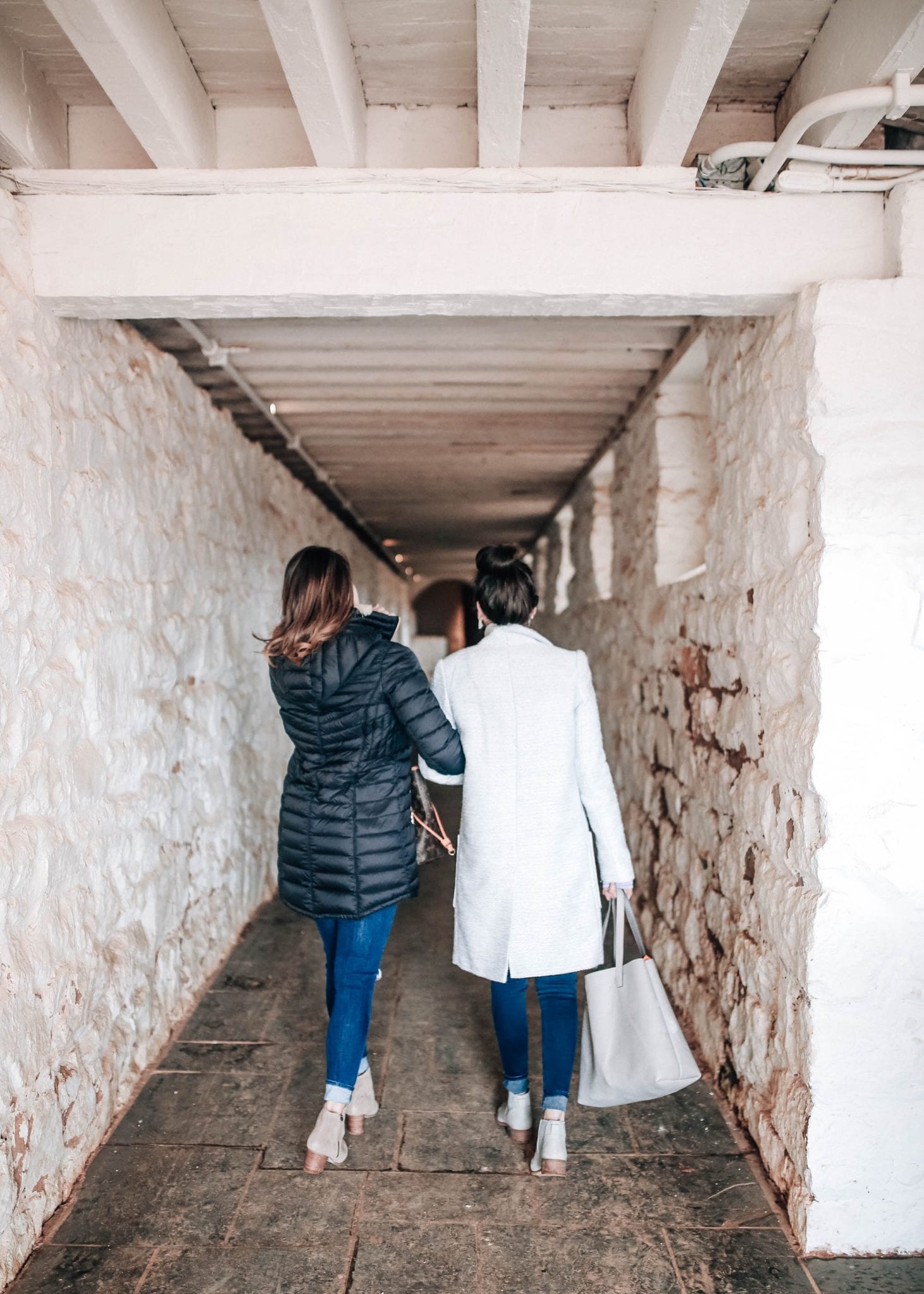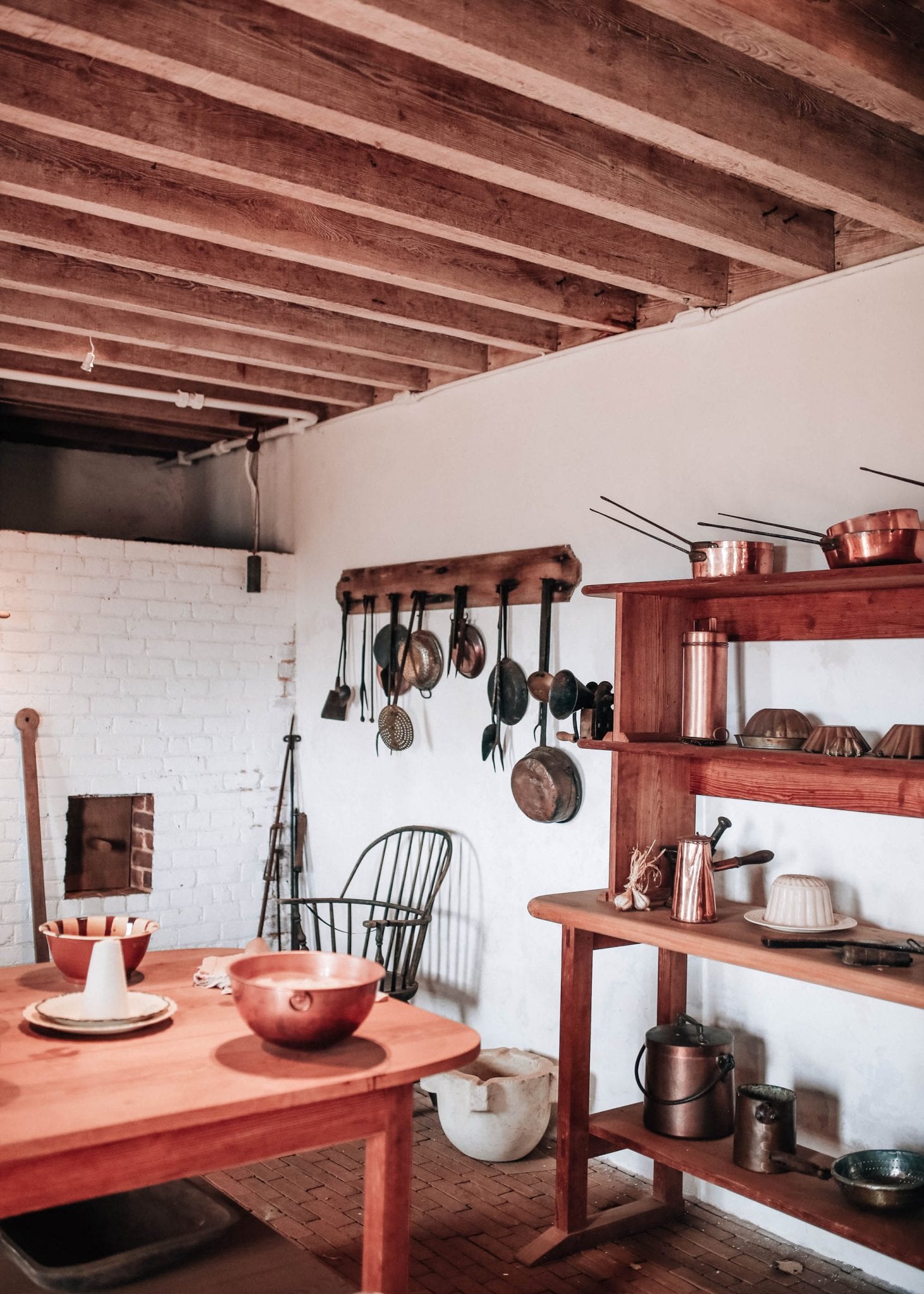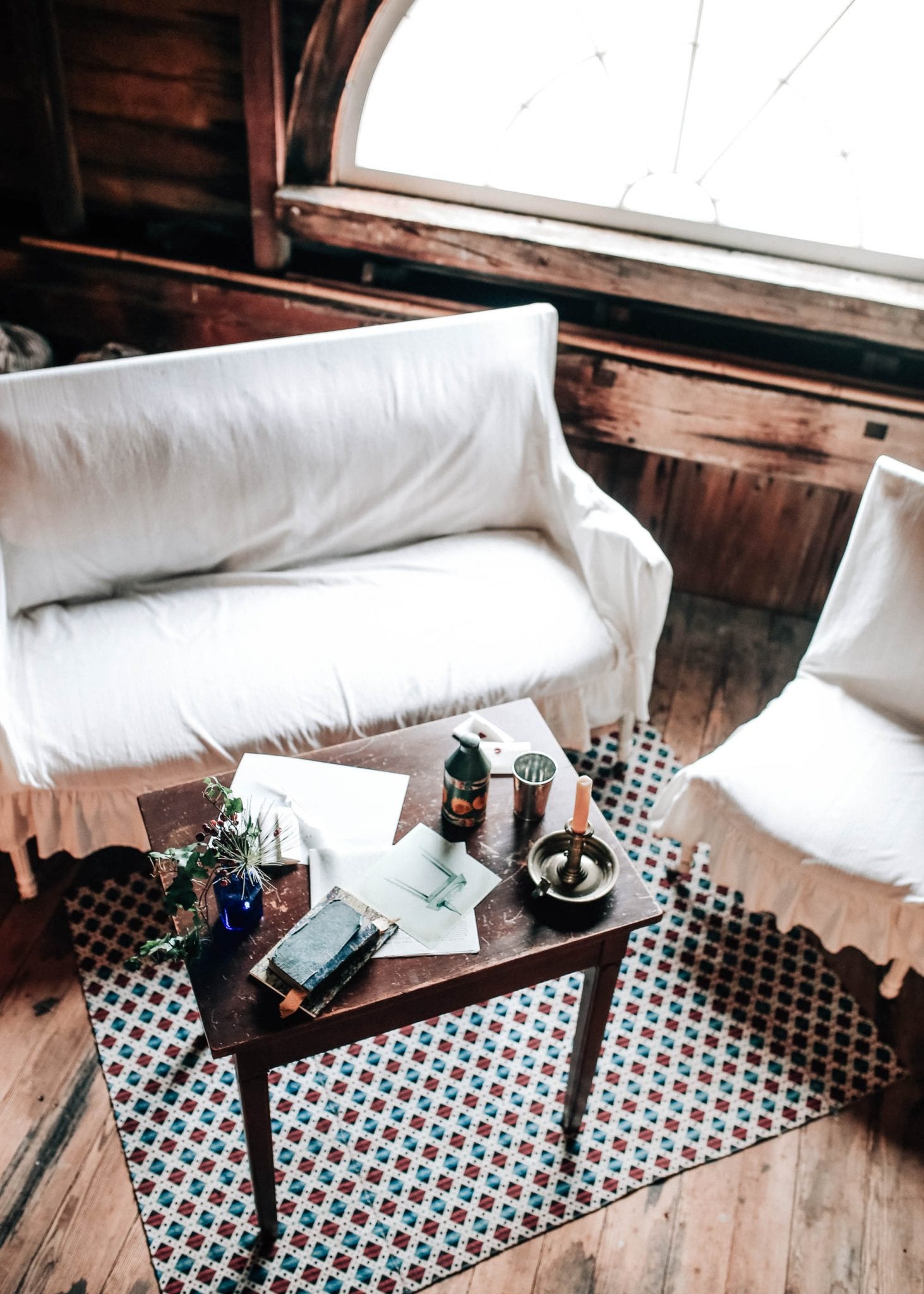 This trip was such a treat to be able to explore new places to visit in Charlottesville and I will most definitely be back in the summertime!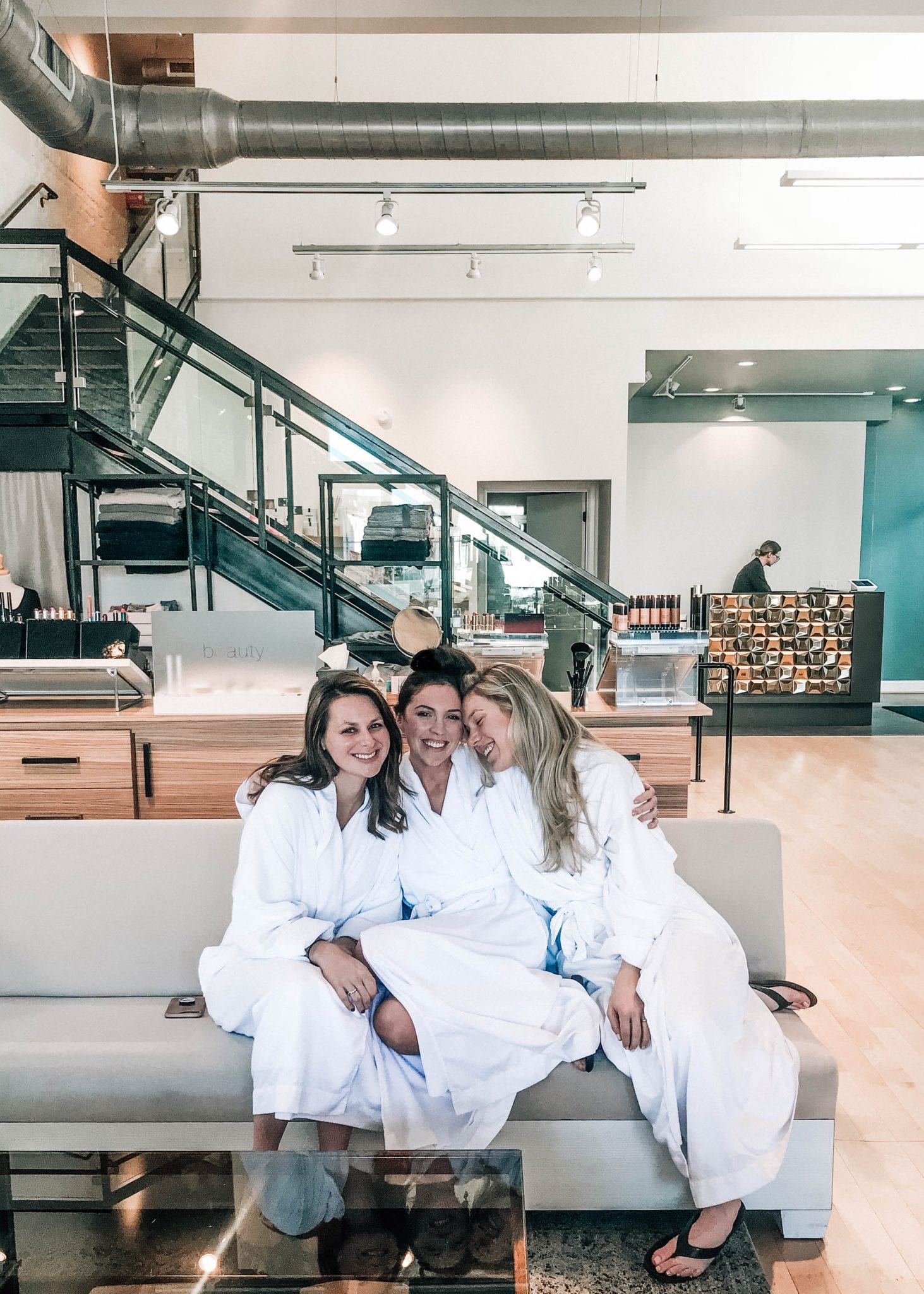 Thank you to the Charlottesville Albemarle Convention and Visitors Bureau for hosting and making this trip possible!

<center>

</center>