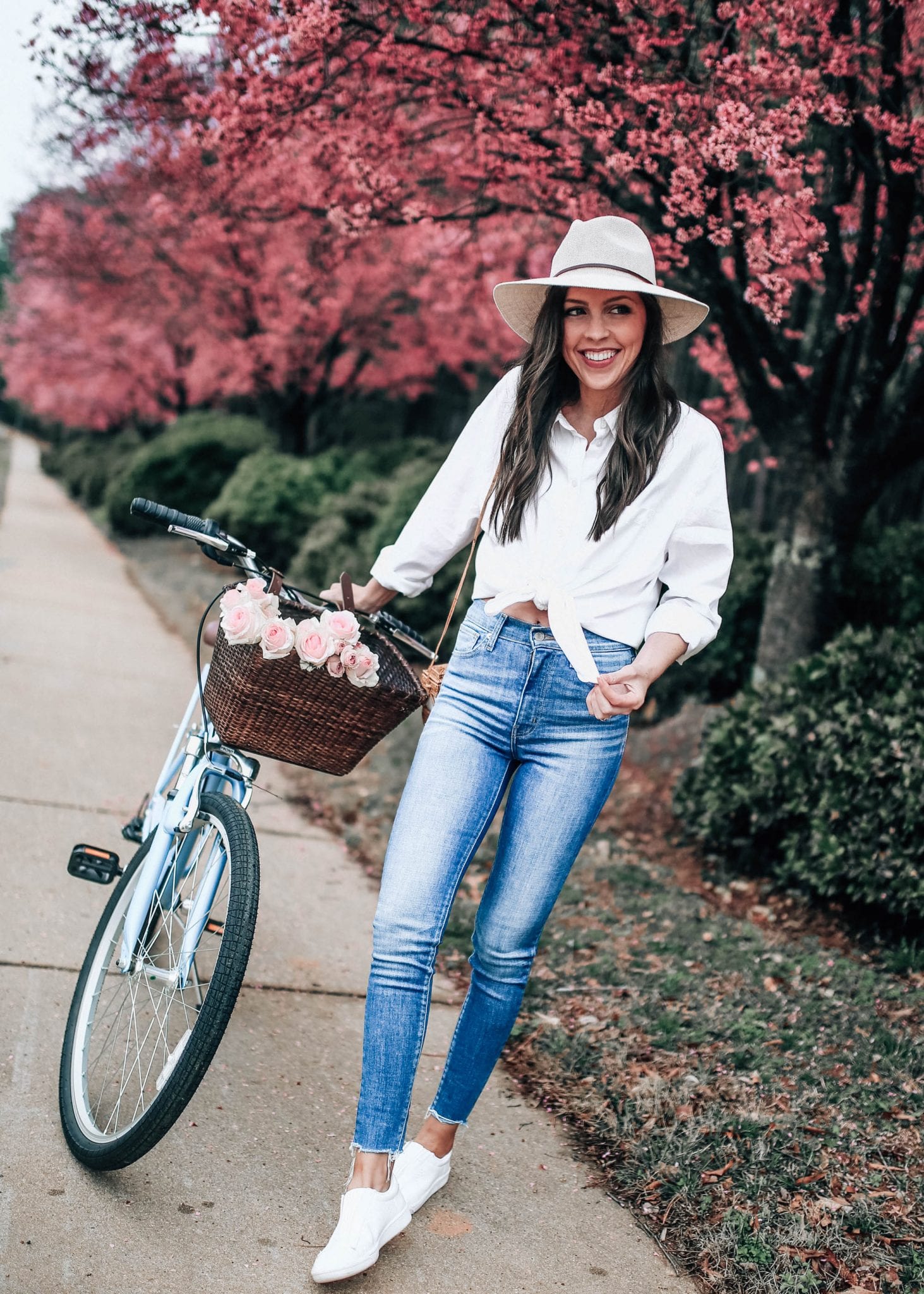 There's no better time than this week to talk about spring outfits. The weather this week is just too good. It's been a really busy week and I have a feeling it'll be that way until next Wednesday or so. We're simultaneously working on two home improvement projects and I'm going to be out of town this weekend so I'm taking advantage of this nice weather to work on our yard.
Anyways, let's talk about one of the most simple outfits that can never do any wrong. A soft, crisp white button-down and a pair of (my favorite) medium wash skinny jeans. These are the mile-high skinny jeans I rave about but I've never shared any photos of this color. I added some DIY raw hem detail at the bottom which, by the way, makes them even more comfortable! I added some simple white slip-on sneakers to complete the look and that's it. I ordered this white button-down before our trip to St. Lucia last year to be more of a swim cover-up but I knotted it here for a more fitted look. This season they brought it back in an already knotted version!
As far as accessories go, this panama hat and this mini crossbody have been my go-to's lately. If you can't tell, I'm beyond ready for spring and these pink trees look like they are too!
xo, Shelby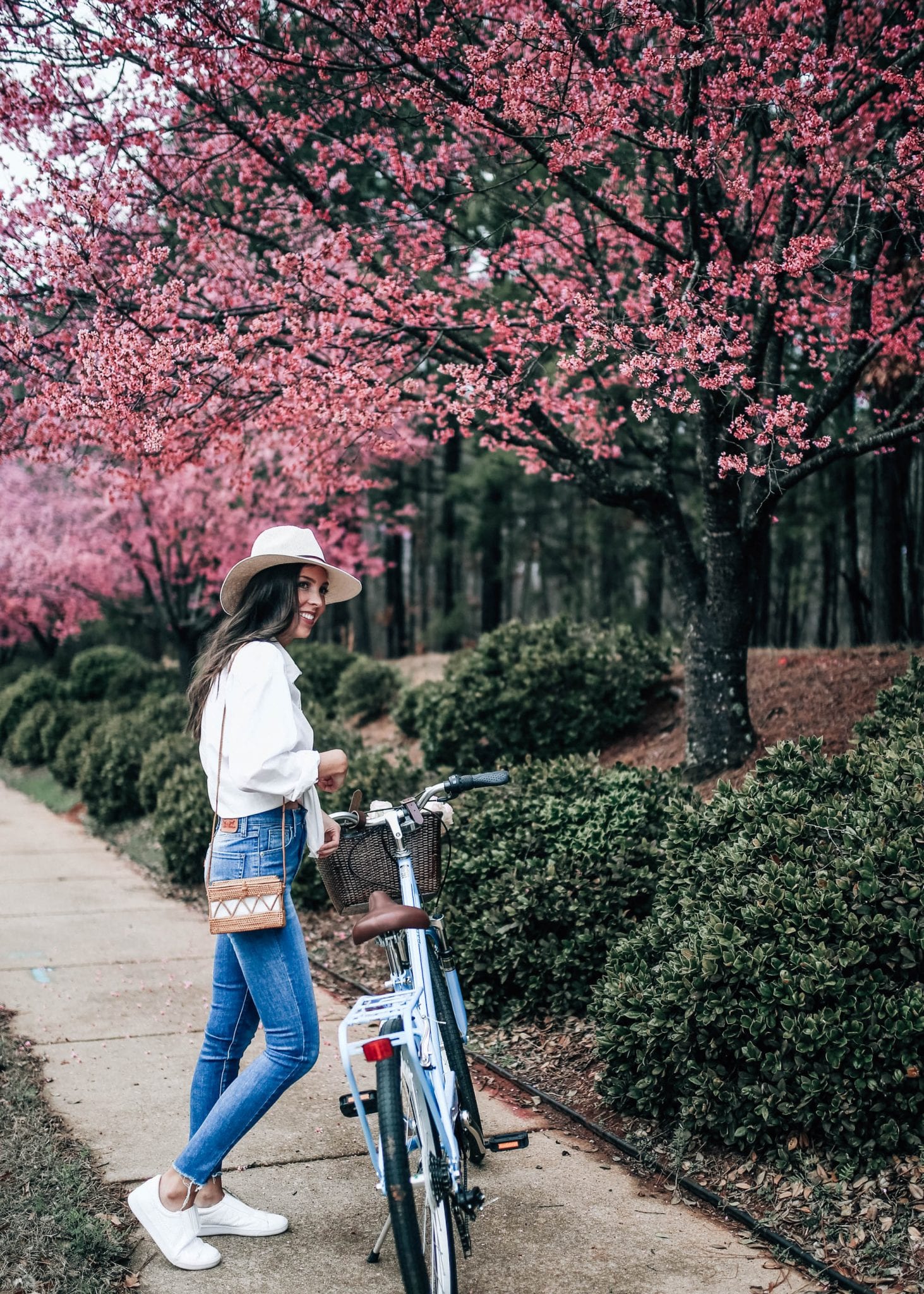 <center>

</center>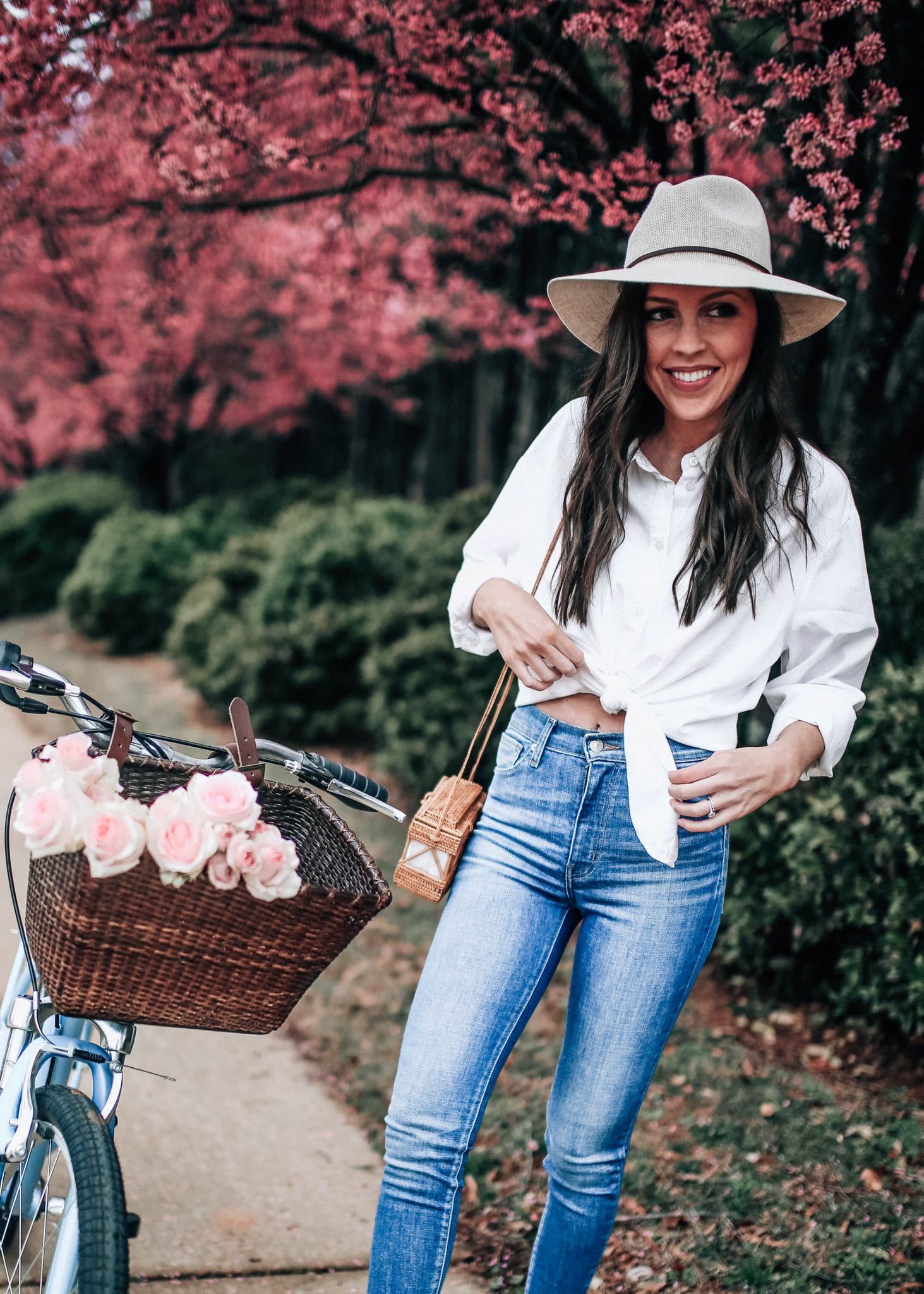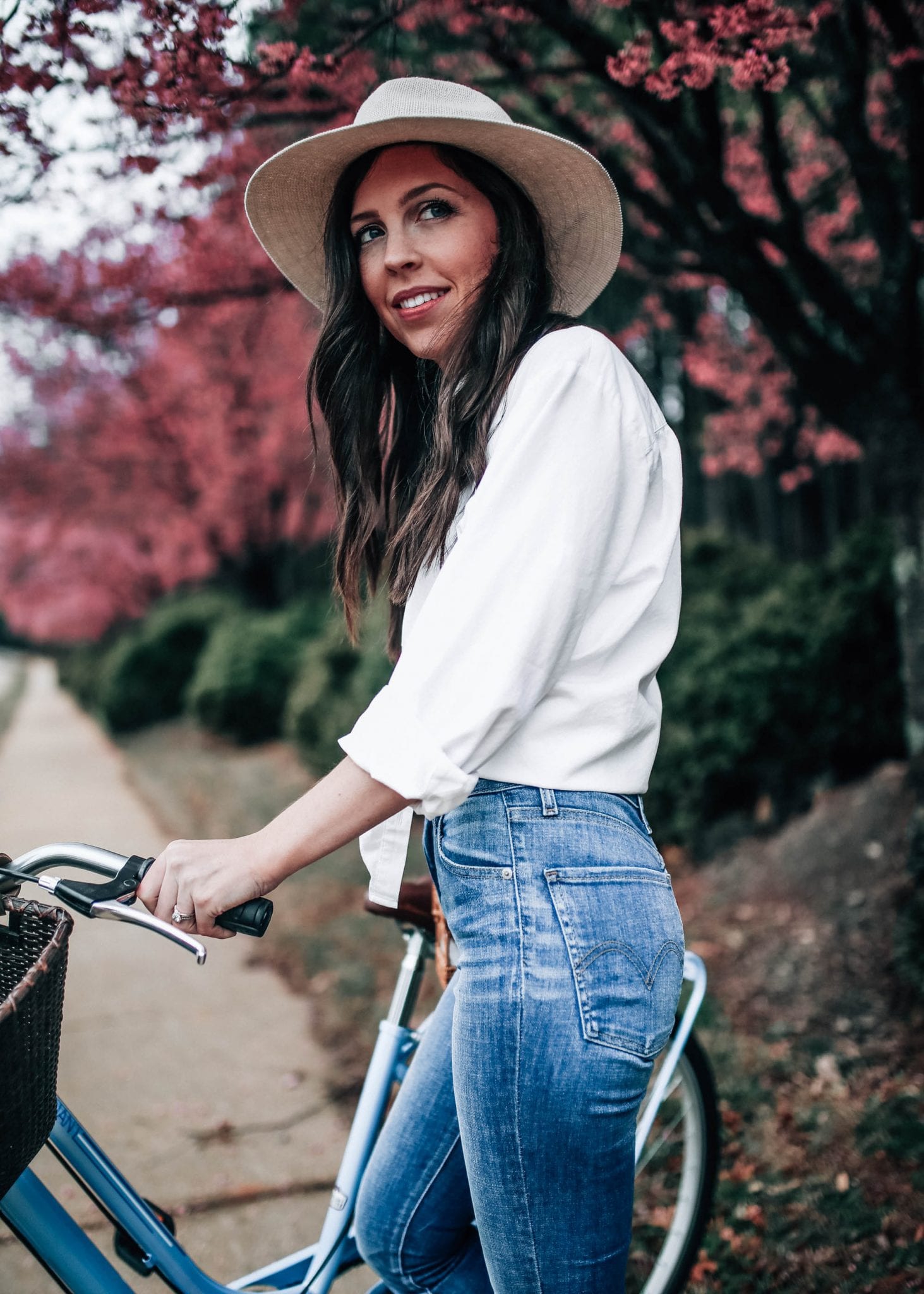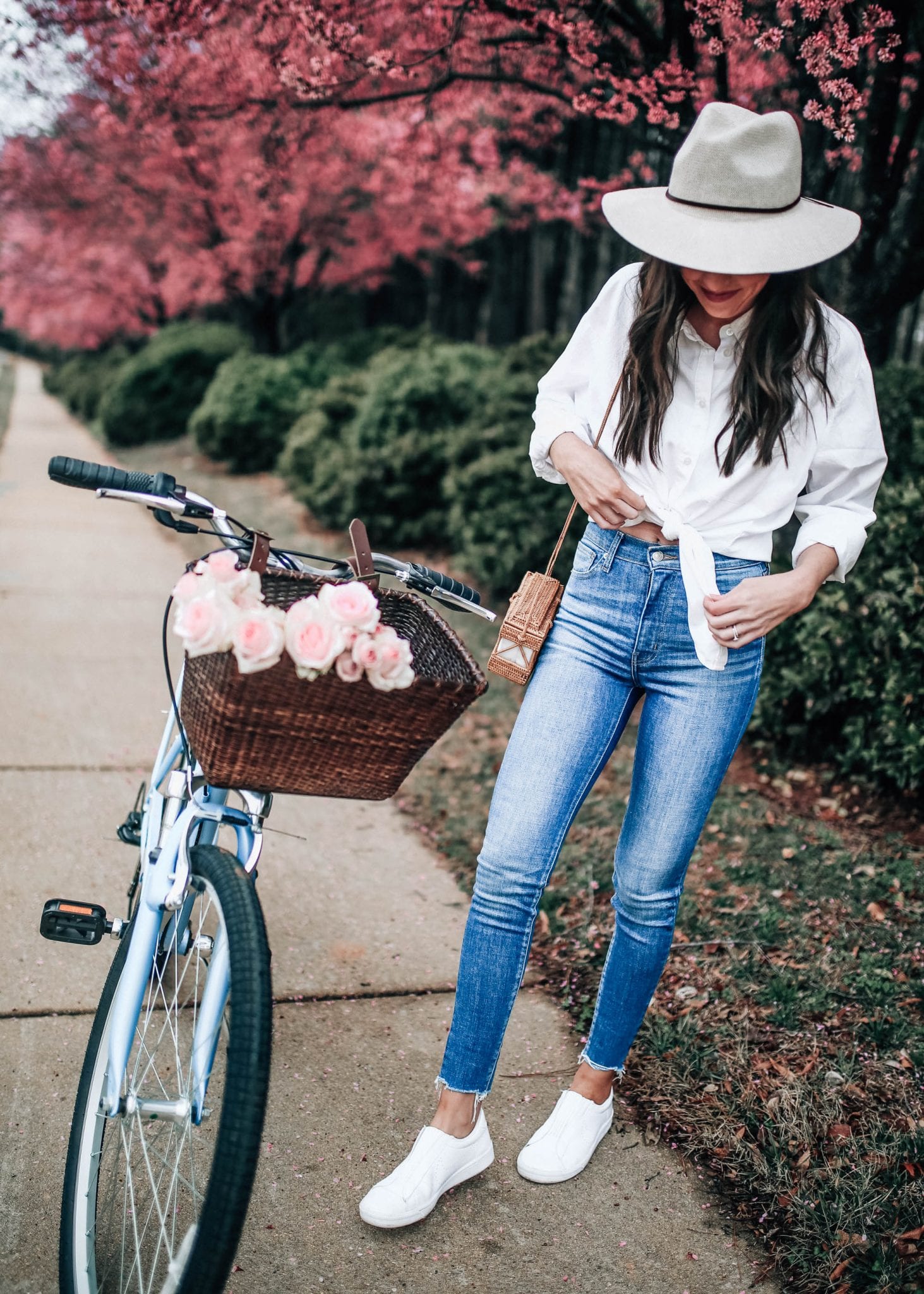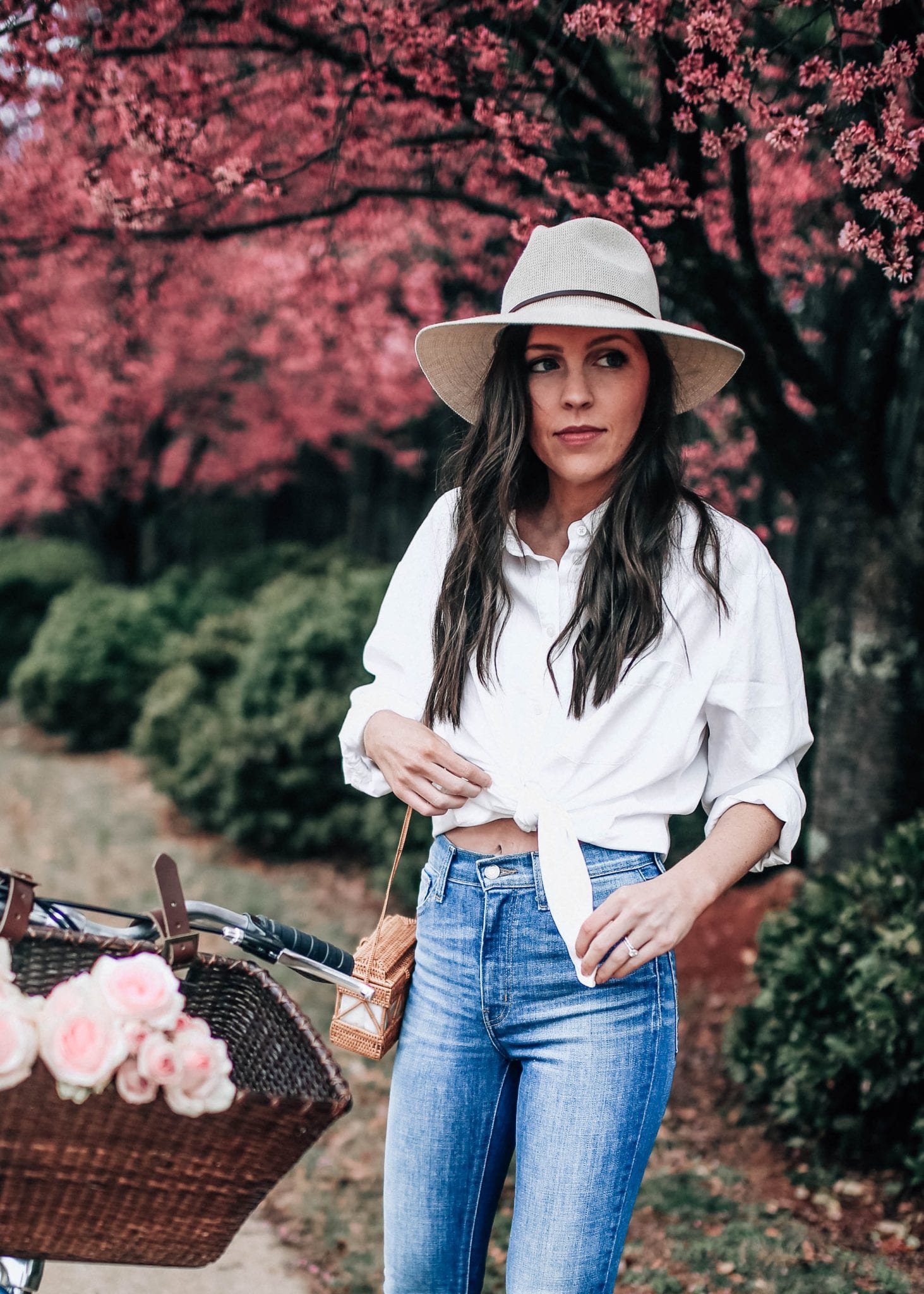 <center>

</center>