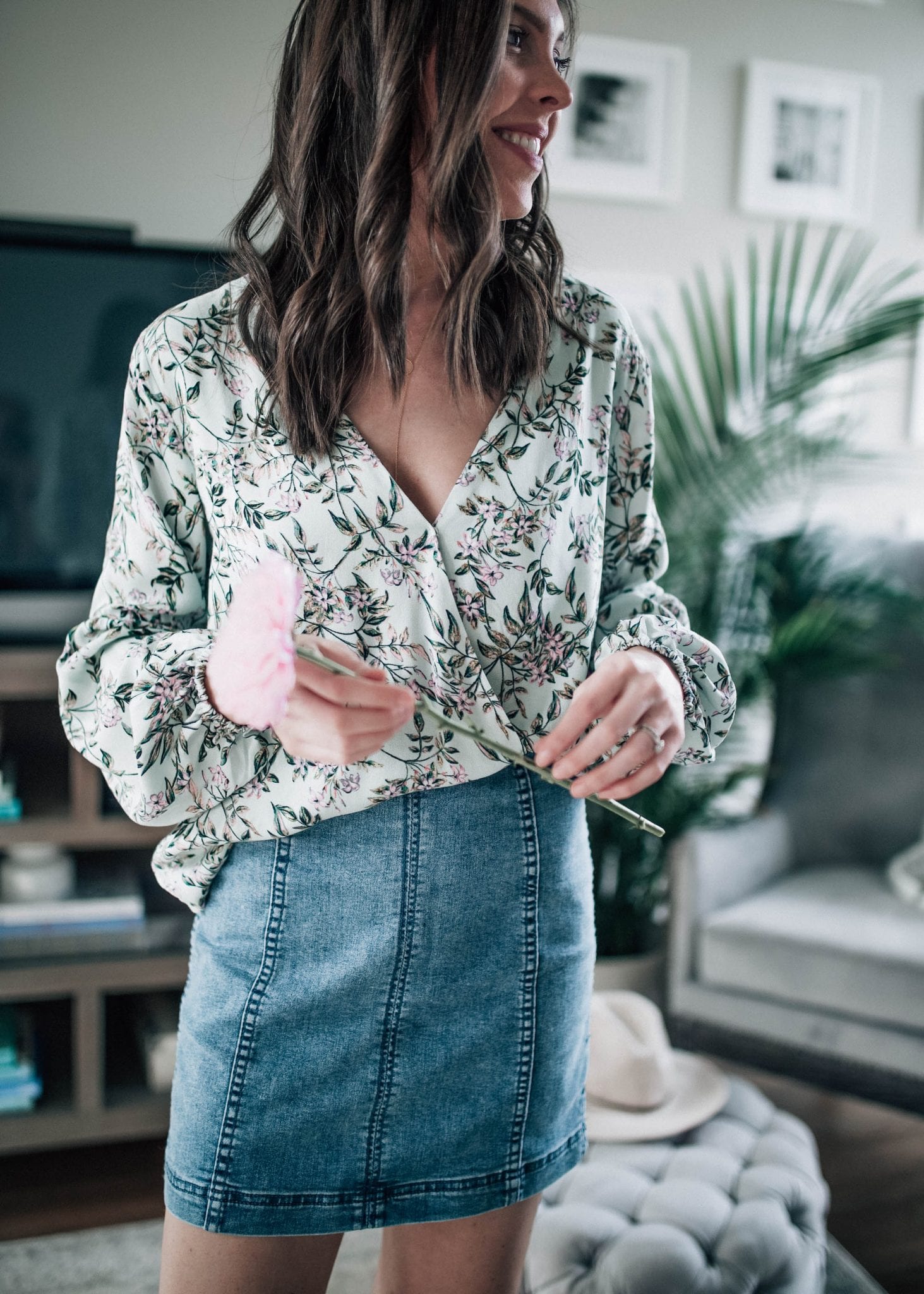 The other day I walked into a brand new store carrying all of my favorite brands and, if I wasn't in Raleigh, I would have thought I was in a casual-chic coastal city stocking up for a day at the beach. If you're in the Raleigh area, you've got to stop by the newest South Moon Under! If your style is anything like mine, it'll make all of your fashion dreams come true. I also wanted to become bff's with every person who worked there. Anyways, I found a few cute pieces, one of them being this stretchy high-waisted mini skirt that I loved so much, I picked it up in two colors.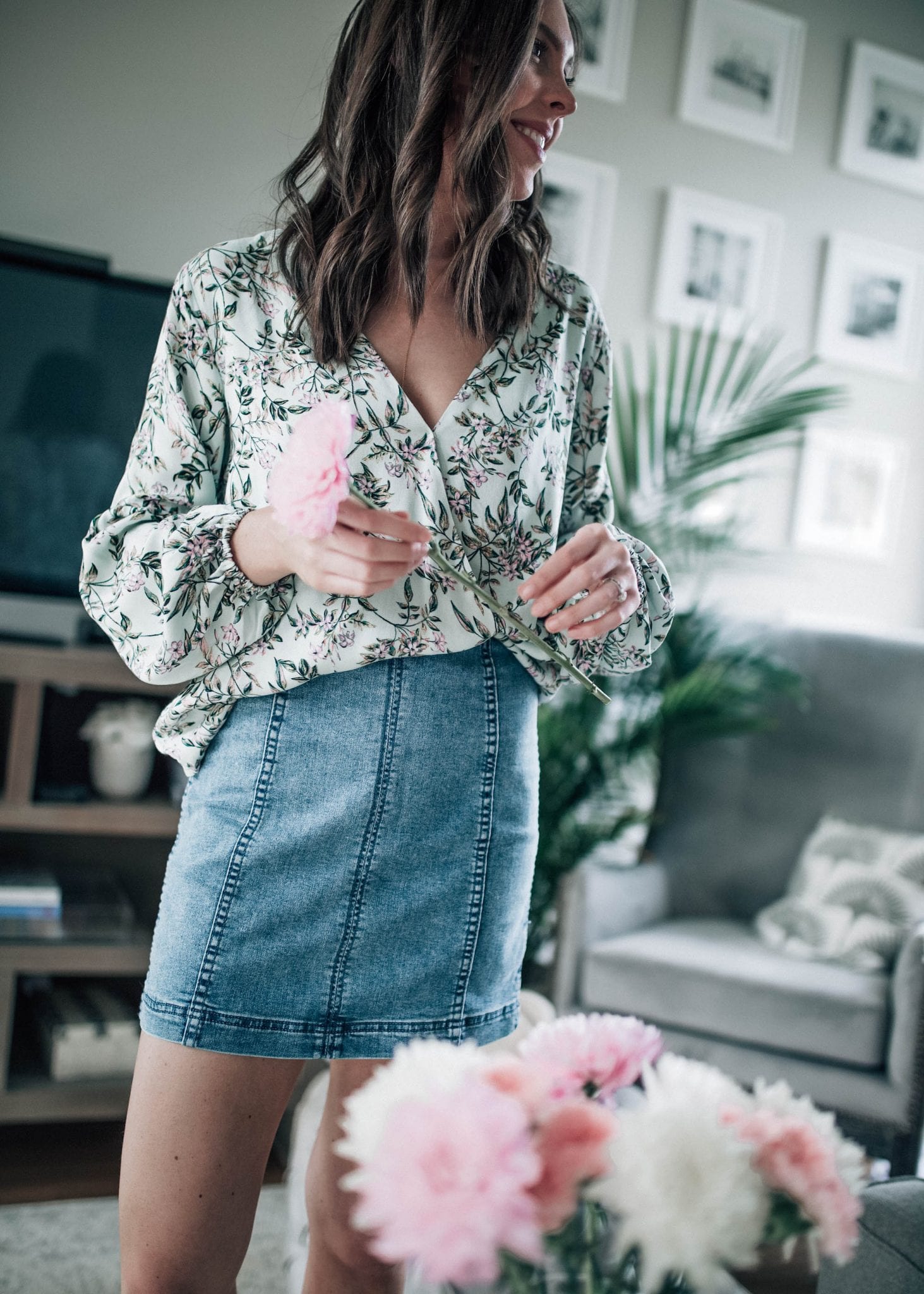 After wearing mine a few times, I had to share it with you! These are 5 reasons you'll love this little skirt this season (and the next, and the next…).

1 || The material is so comfortable and stretchy yet still high quality. It almost has panels that hold everything together but the material is the comfiest I've worn in a skirt. Be sure to size up though! I'm wearing a US 4 in these.
2 || It comes in MANY colors. I chose two of the more basic/neutral colors but this skirt actually comes in a huge variety of colors, prints, even different fabrics. You can shop more of the options online here!
3 || It's not just a spring skirt but this thing will definitely be worn all 4 seasons for me. I can picture it in the fall with an extra long cardigan, booties, and a tucked-in turtleneck.

4 || Free People can get to be pricey but this skirt is $50 which, for me, is a decent price for something you may get a lot of wear out of.

5 || Not only is it affordable and comfortable, but it looks good with almost everything! Tees, floral blouses, chunky sweaters, you name it.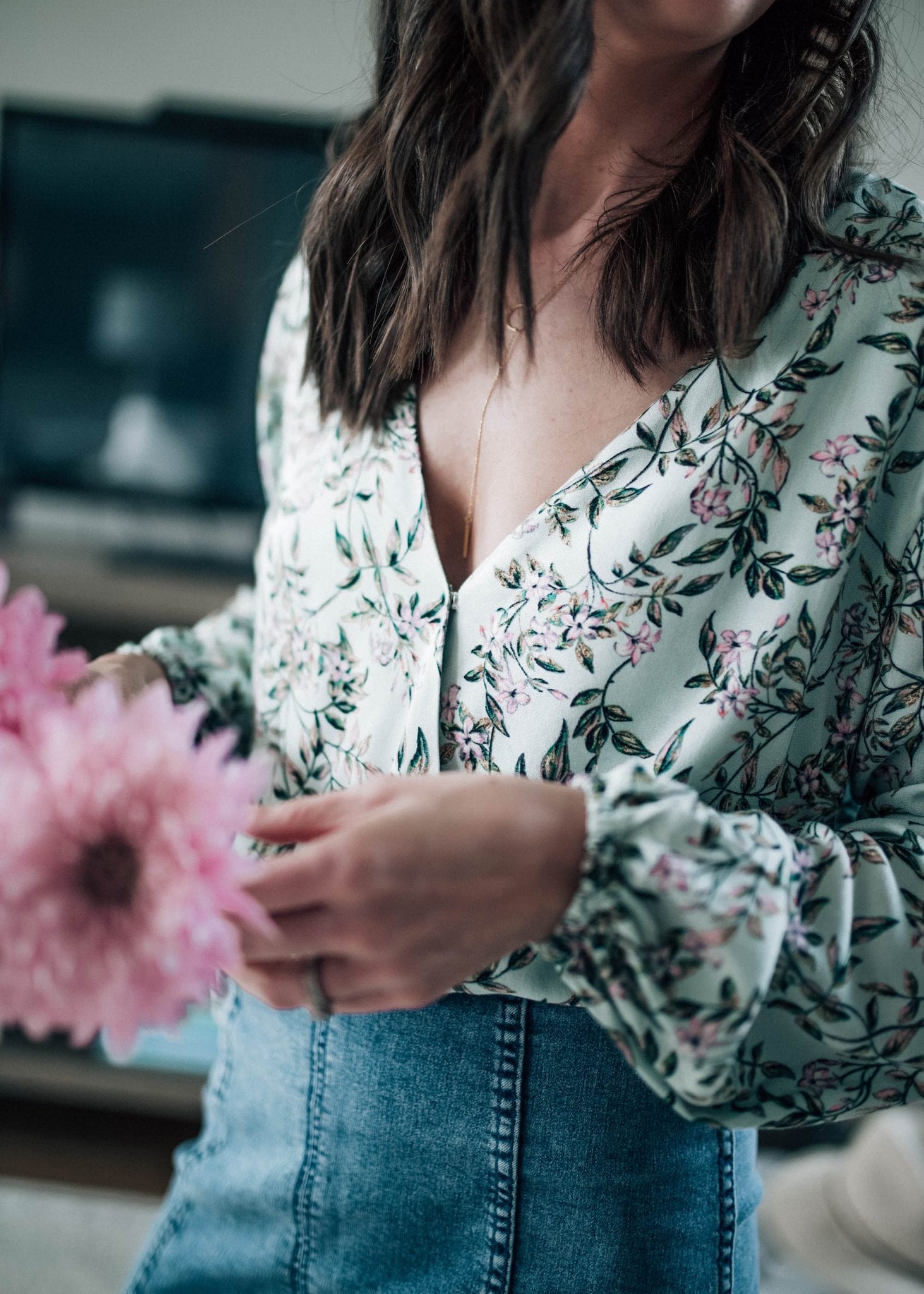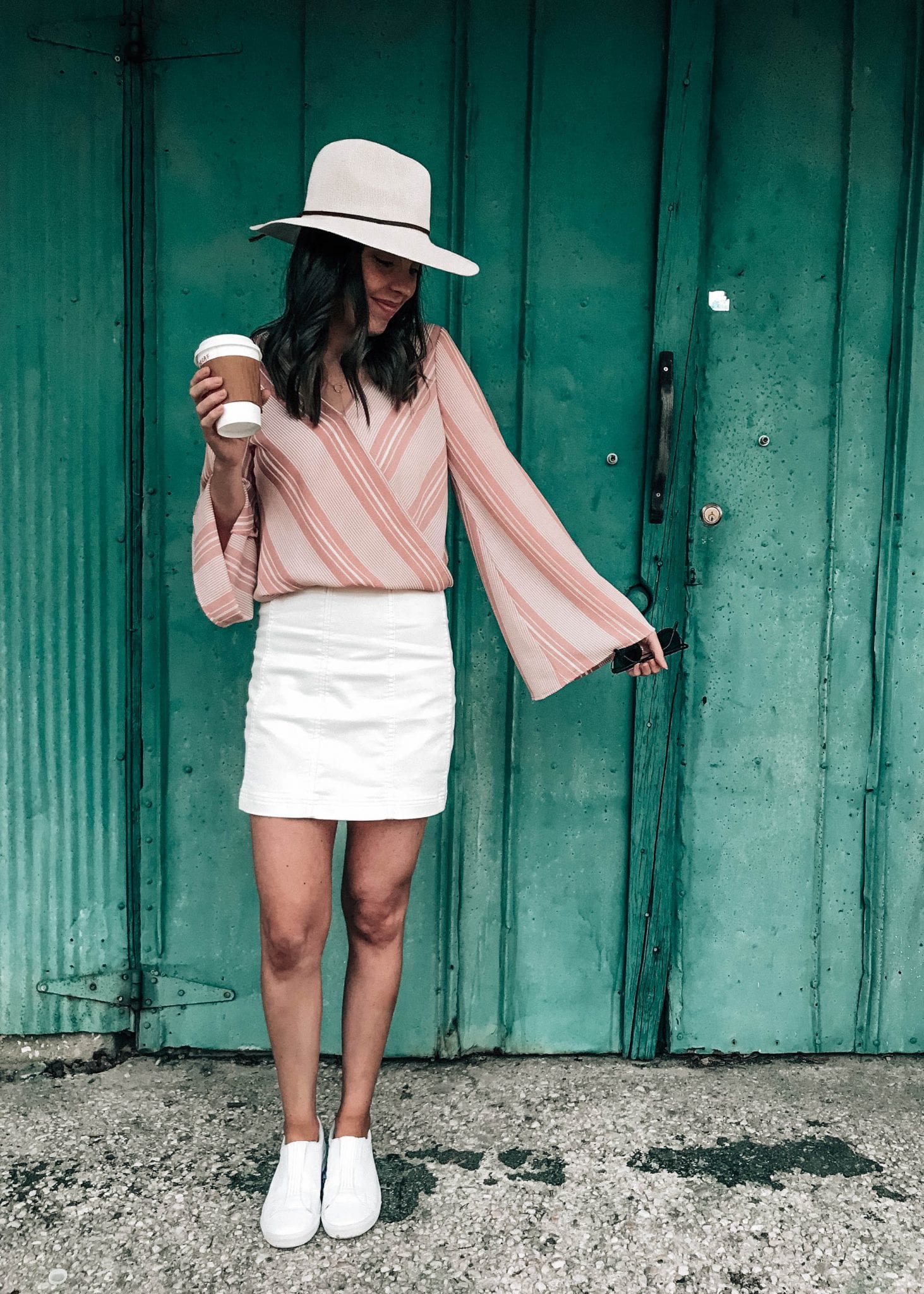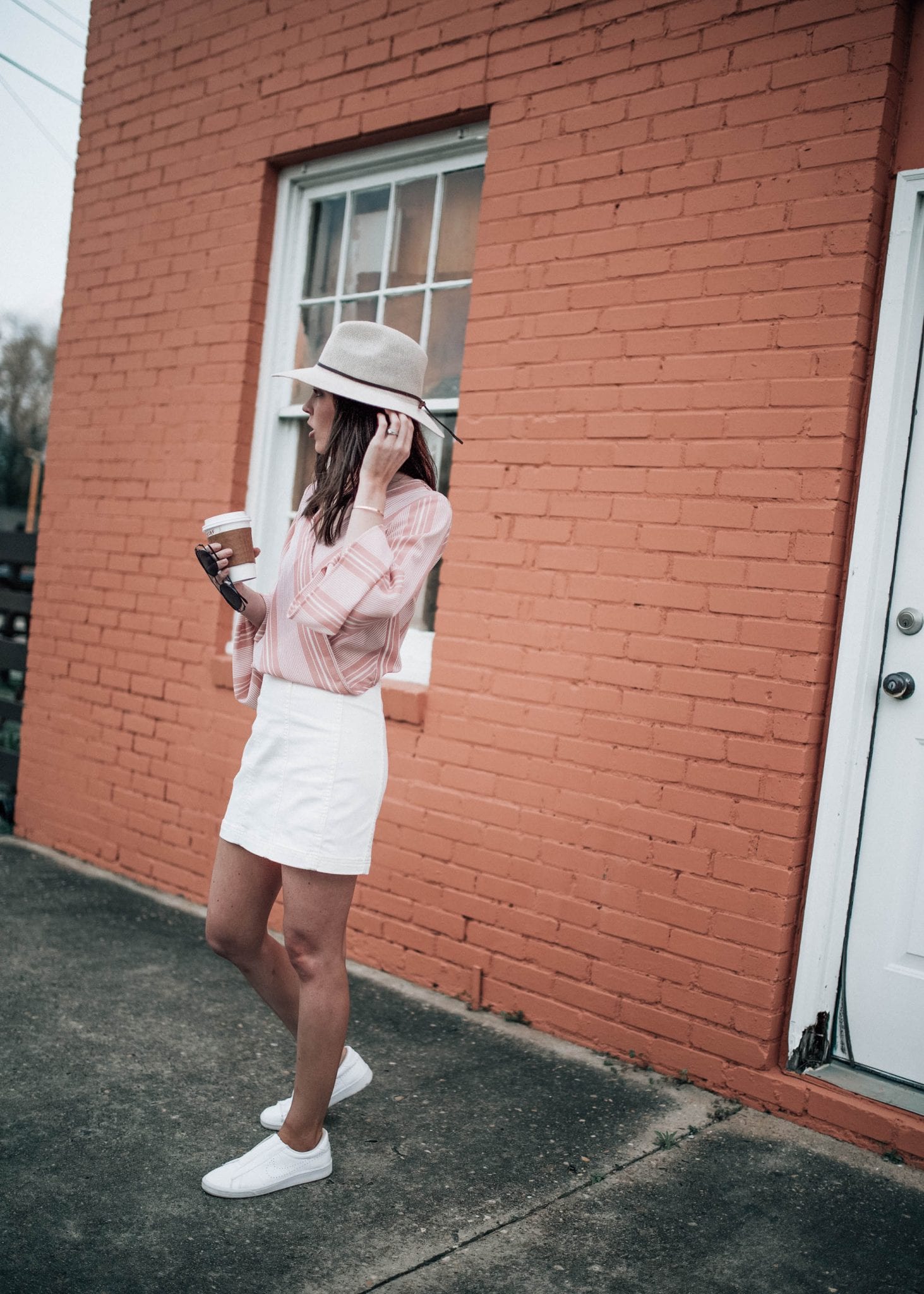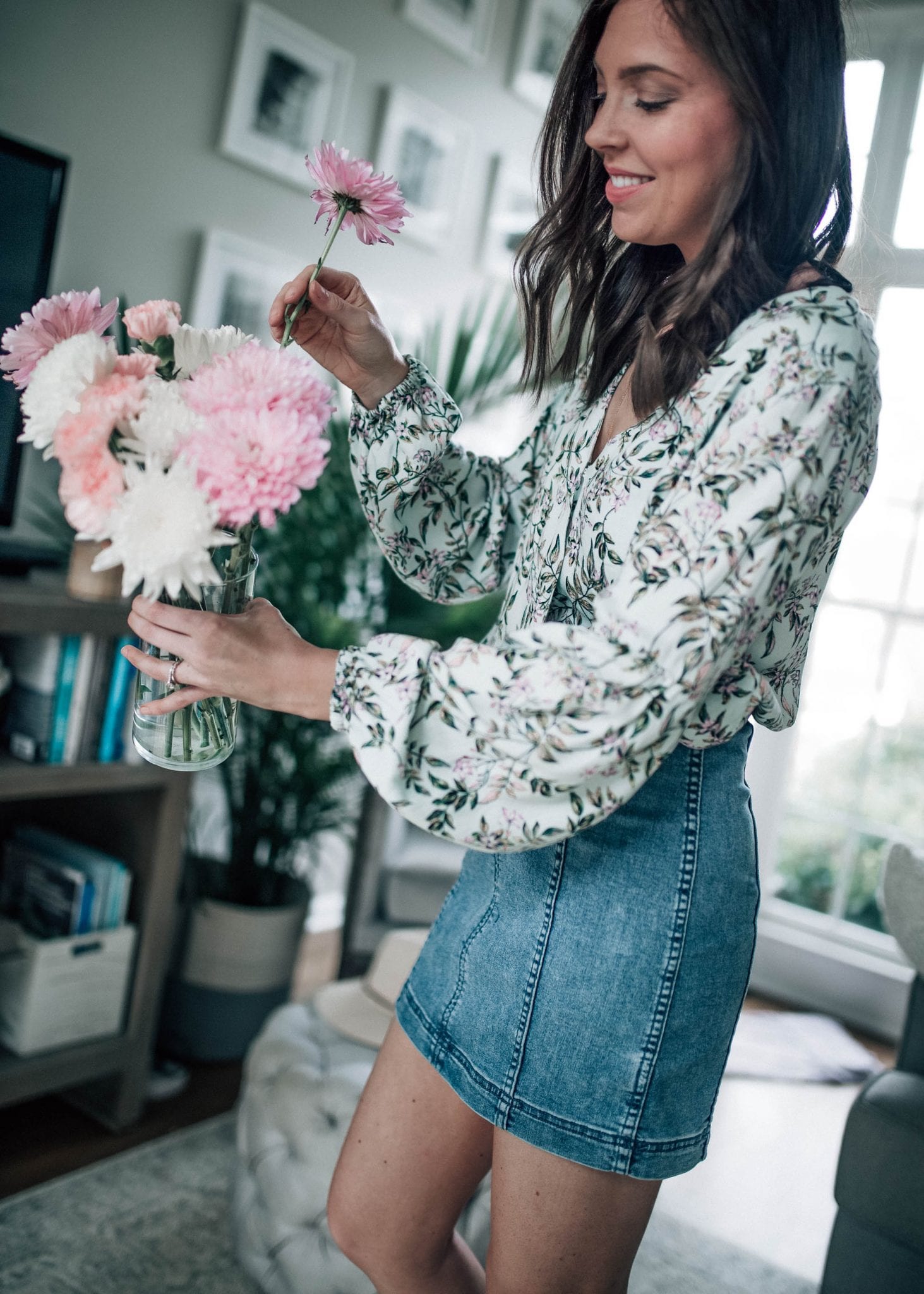 I couldn't leave without picking up one of my favorite Capri Blue candles!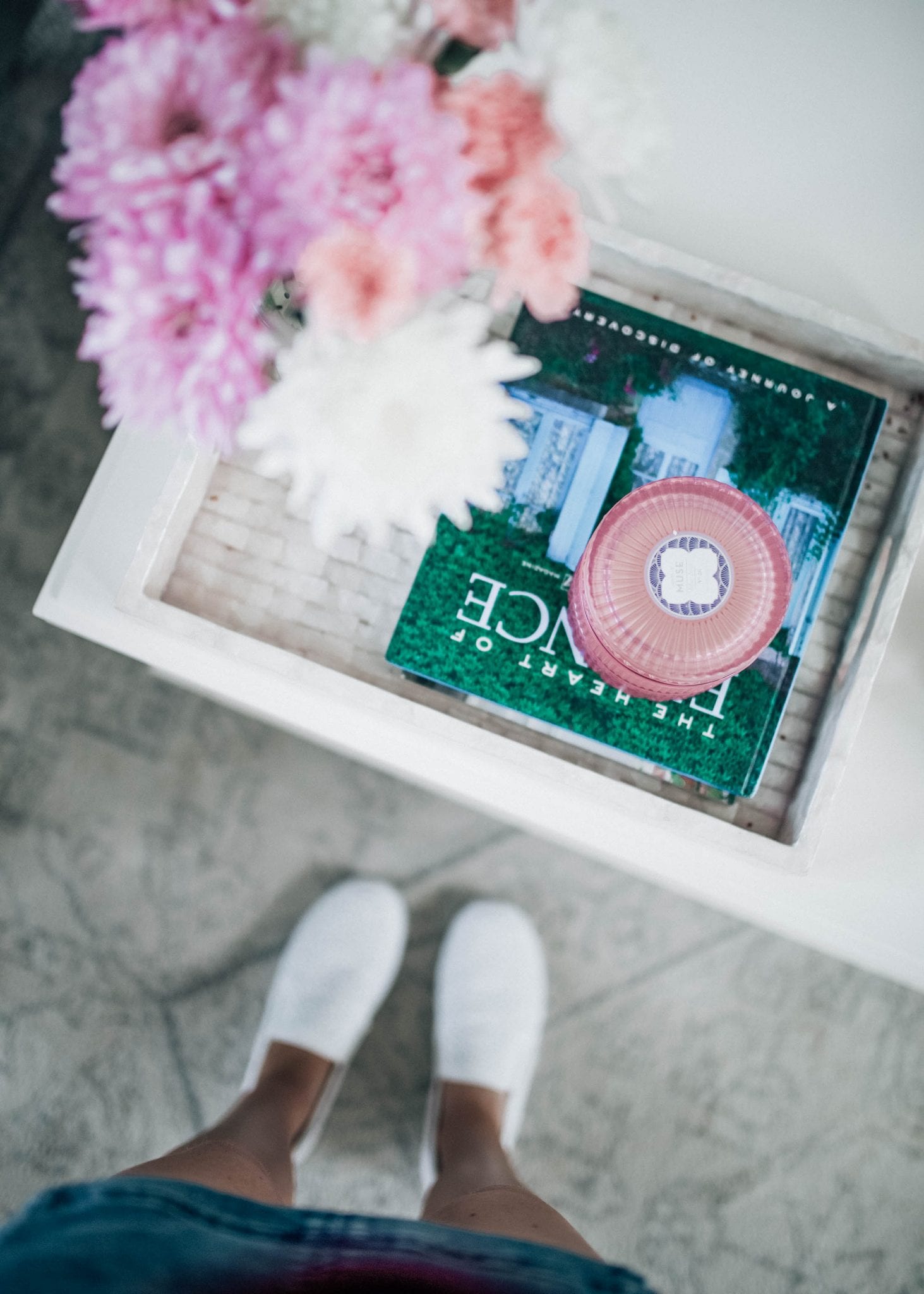 <center>

</center>
Thank you to South Moon Under for sponsoring this post.