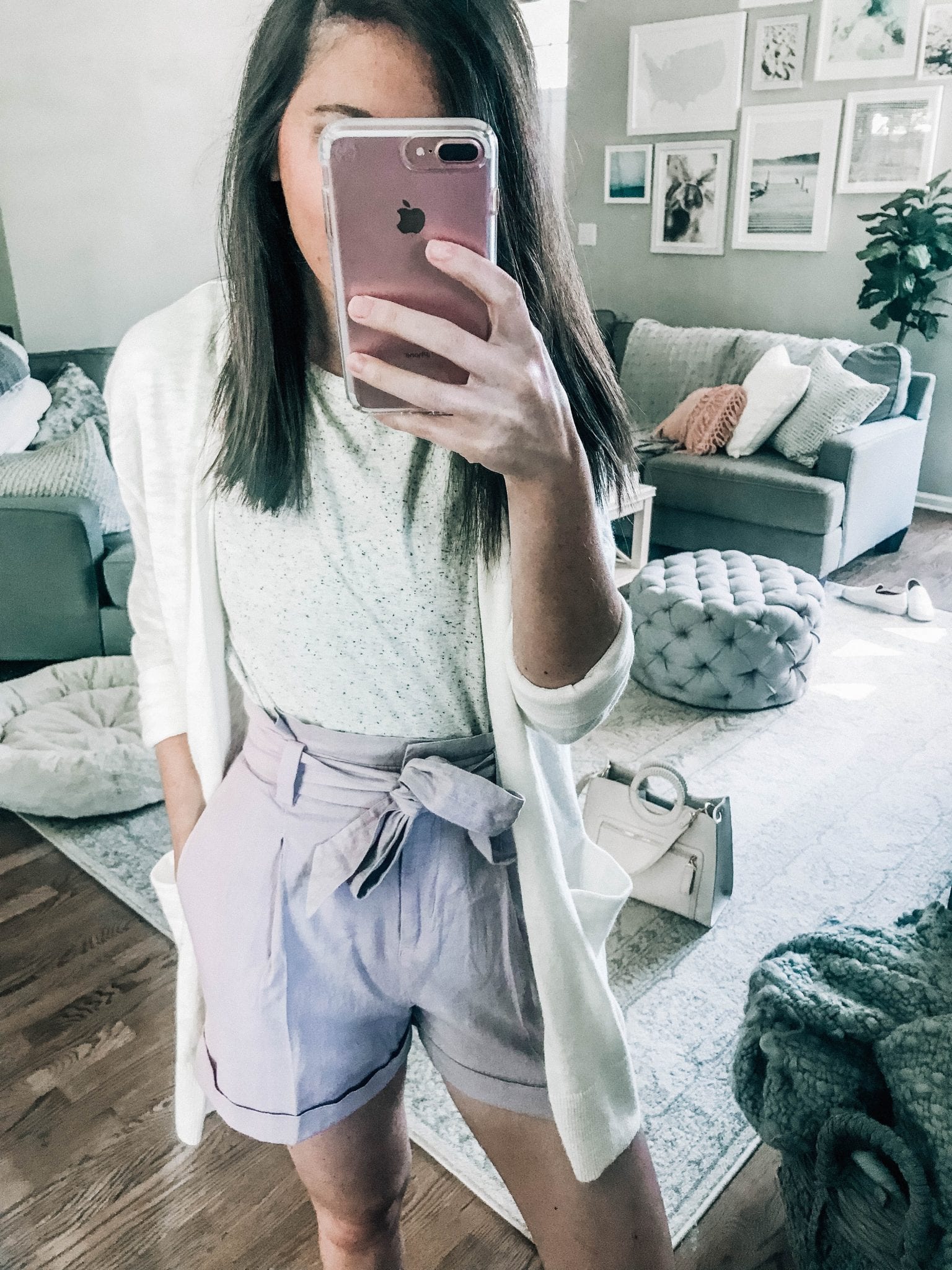 What I'm Wearing:
Lavender Linen Tie Waist Shorts (wearing size US 2) || Heathered Vintage Soft Tee (newer style here) || Summer Cardigan || Franco Sarto Loafer || Wrapped Handle Satchel Handbag
It's a beautiful Wednesday and it's supposed to get up to 85 degrees today! It's finally feeling like spring and I'm soaking it in before it quickly turns to summer here in NC. Anyways, I recently found THE PERFECT spring/summer shorts. Affordable? Check. They're just $32. Pretty colors? Check! They come in light grey/soft blue, a beautiful coral color, lavender (as pictured), and navy. Good length? These are actually the perfect length… not too short, not too long. You might want to go ahead and order a pair before they sell out. I am wearing the US 2 for reference.
It's the second day of May and I'm in productive mode over here. I got my morning workout completed, got ready for the day, and have a bunch of work to do for the rest of the day. I'm hoping I can sneak in some time on the deck and an evening walk with Colbie & TJ to enjoy the weather. I downloaded an app called 'In Moment' that tracks your time wasted on social media and so far, it's working. It's rather difficult when part of your job is social media but I'm training myself to make the most of my time while using it.
Happy Wednesday!
xo, Shelby

<center>

</center>