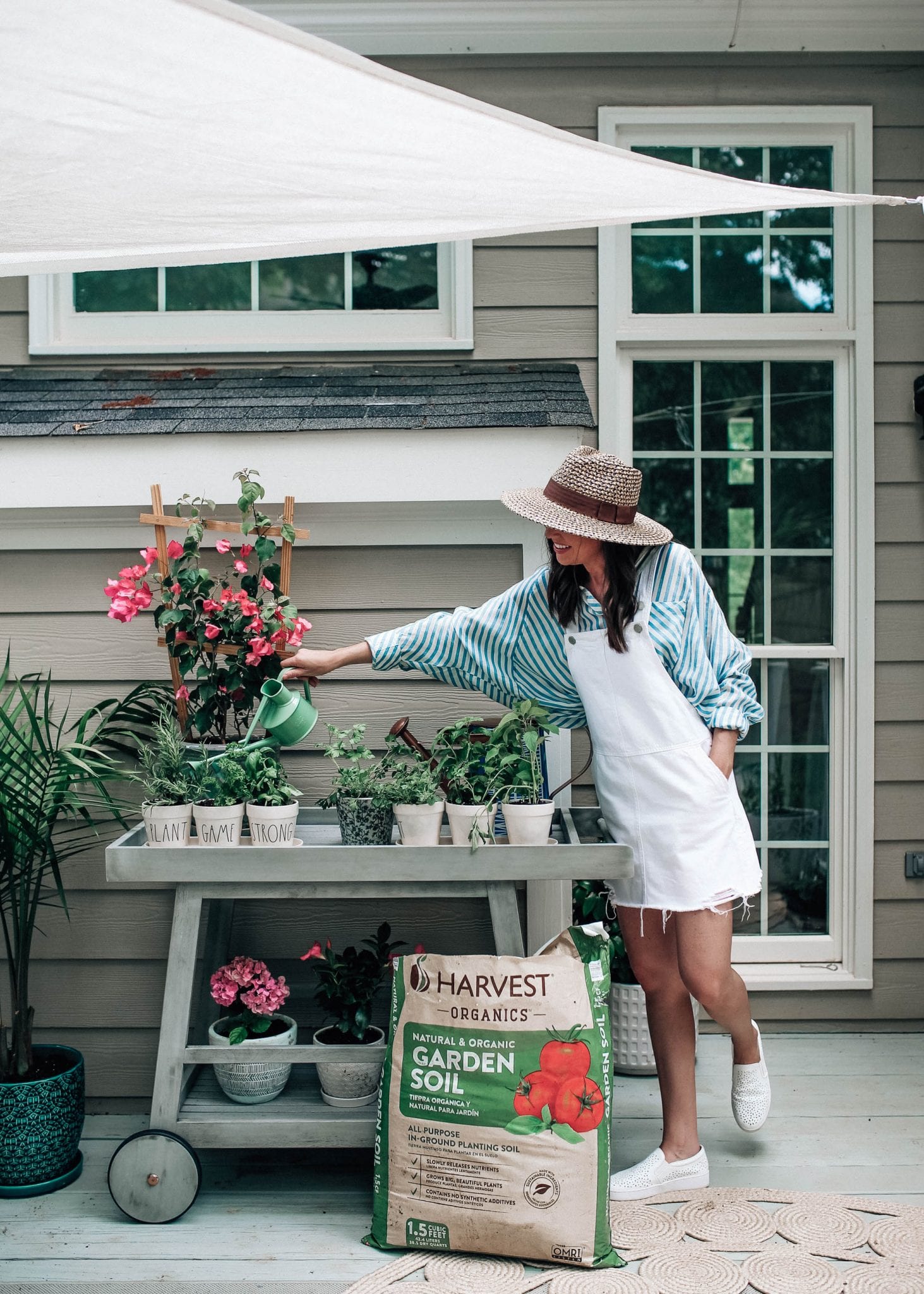 If you've followed Pretty in the Pines lately, you probably know that our most recent home improvement project was fixing up our outdoor space. It was very much needed and now that we've spent so much time out there this spring, I've had some time to think about what to fill the empty spaces on our deck. We had a big space of wall showing (behind our living room fireplace) that I decided would be the perfect amount of space to add an outdoor serving cart.
Outdoor serving carts can be used for so many things: parties, entertainment, landscaping tools, plants, and so much more. A trend I've seen a lot on Pinterest lately is using an outdoor serving cart to place small plants… specifically, herbs. That way, you can roll it inside when it gets cold again. Anyways, I was excited to partner with Harvest Organicsto bring this idea to life! When planting with the Harvest Organic Garden soil, you're planting with "clean" dirt, making sure everything grows without added chemicals, pesticides, or preservatives. This has been a concern of mine lately, since we've been doing so much cooking with herbs. I've wanted to grow herbs and vegetables for a long time but didn't want to eat so much of something that could potentially be unsafe. When I was introduced to Harvest Organics, this made me feel a whole lot better about eating what I grow. Plus, their tagline is "Don't Just Garden, Harvest" because Harvest turns waste into organic gardening products that then feed the earth to create a more sustainable planet. By using this soil, you become part of #TheHarvestEffect, a movement to reduce waste and replenish the earth. Plus, I know I mentioned this once before but we live right near a huge landfill and it has really made me think more about these types of ways to help reduce waste.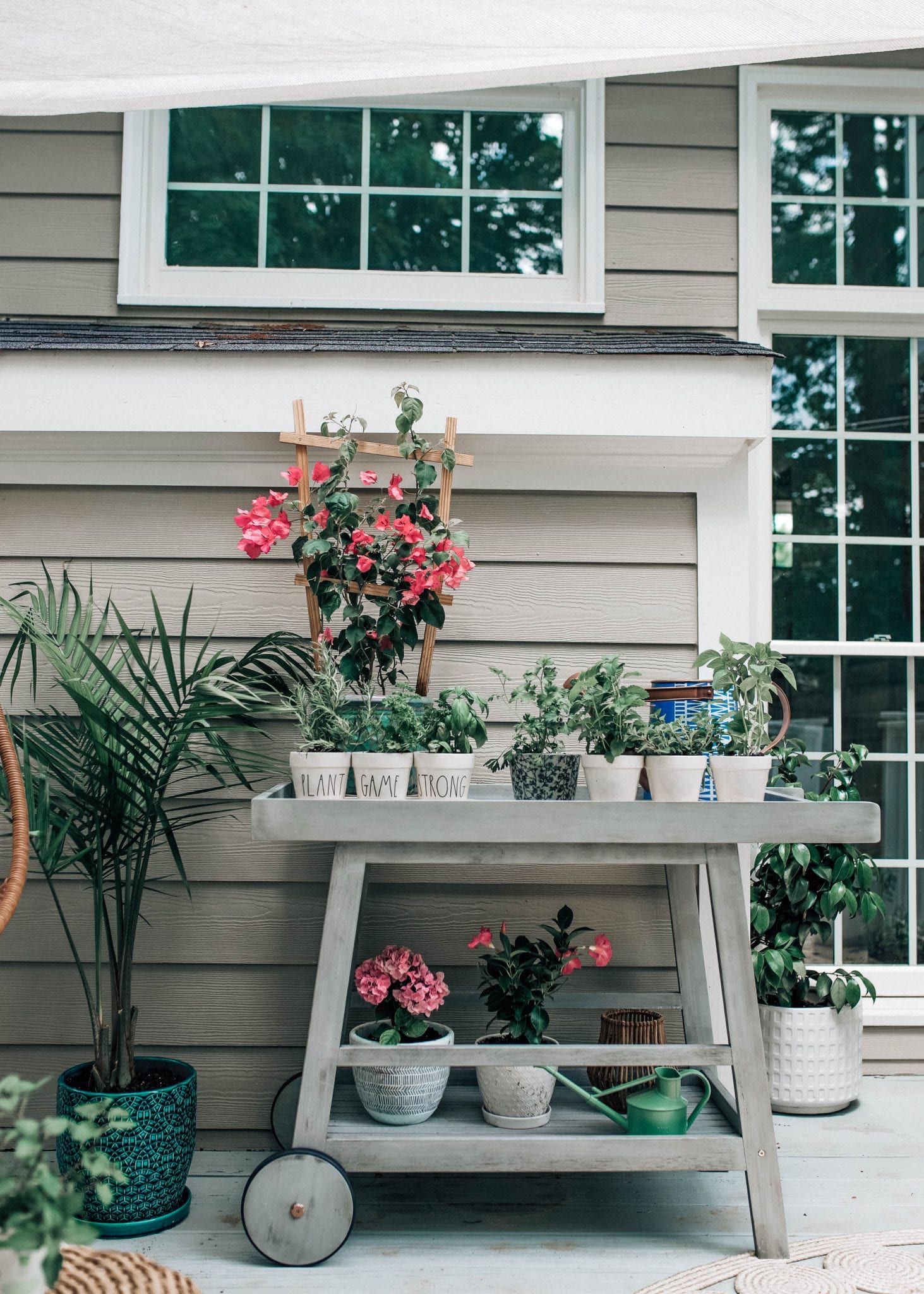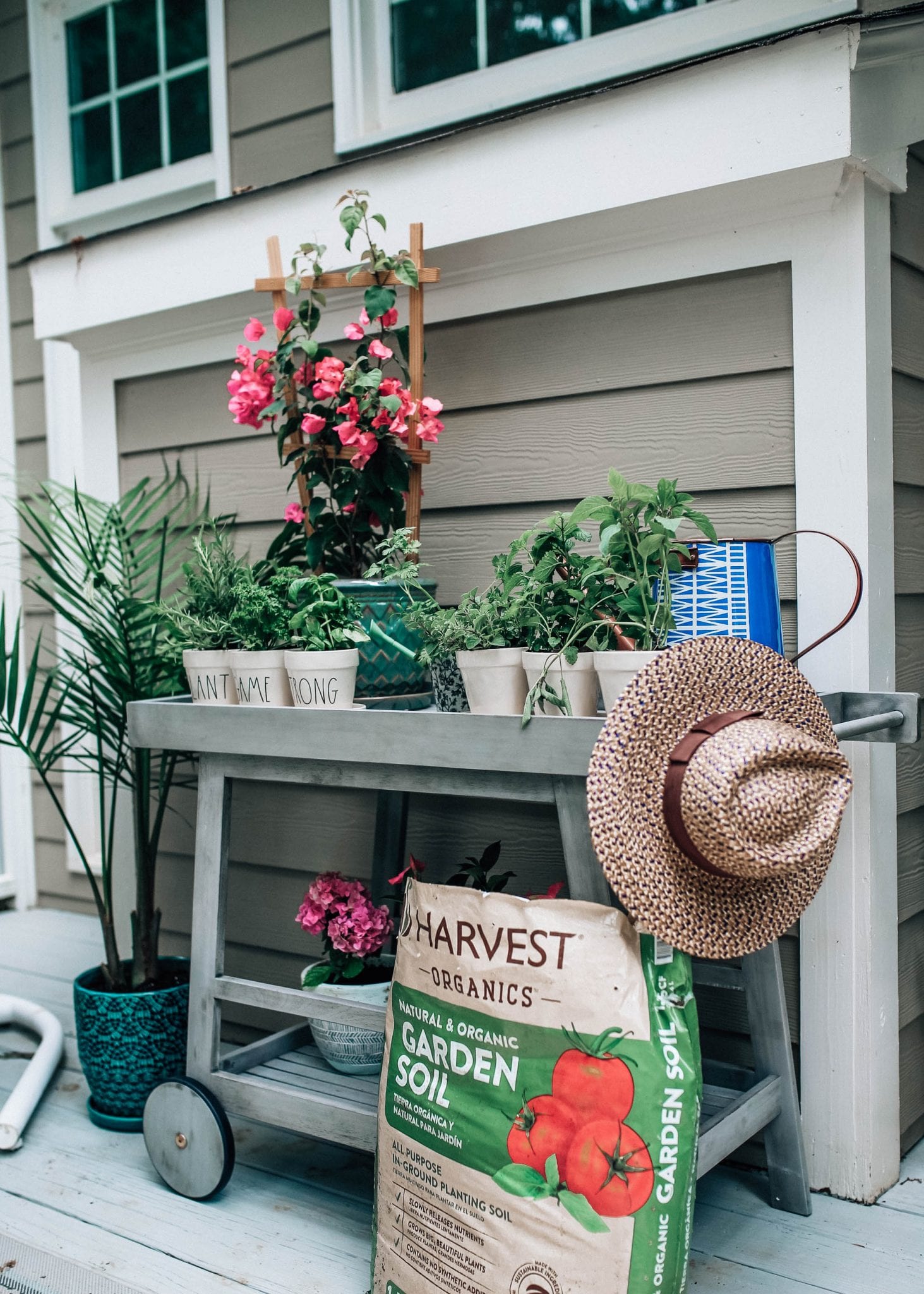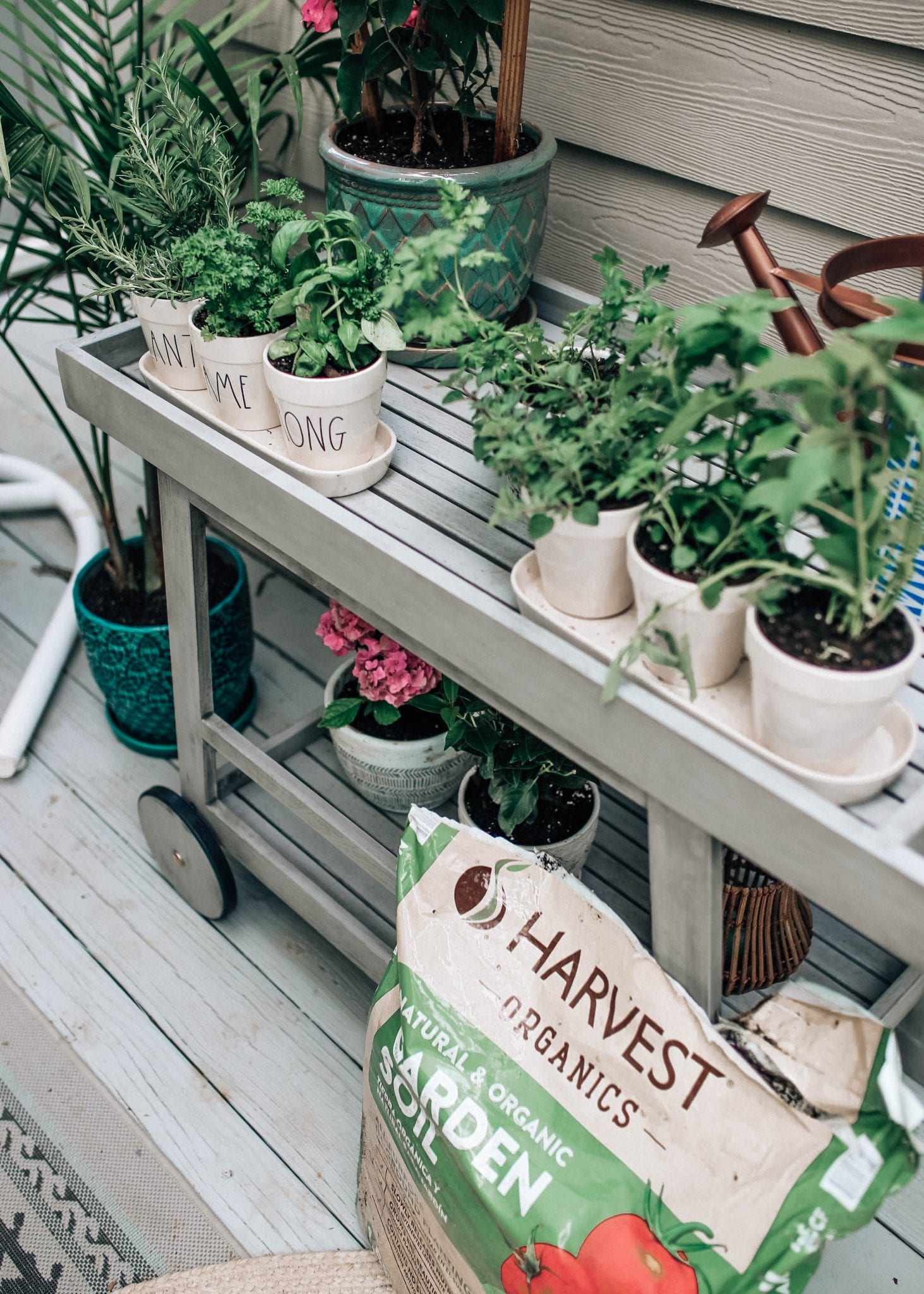 For our herb cart, we only needed a few essentials. After ordering the actual herb cart, we took a trip to Lowe's to pick up the Harvest Organics Potting Mix, herbs, and a few other flowering plants I couldn't resist! I already had a bunch of tiny pots to plant the herbs in and I just used my watering cans for a practical decoration.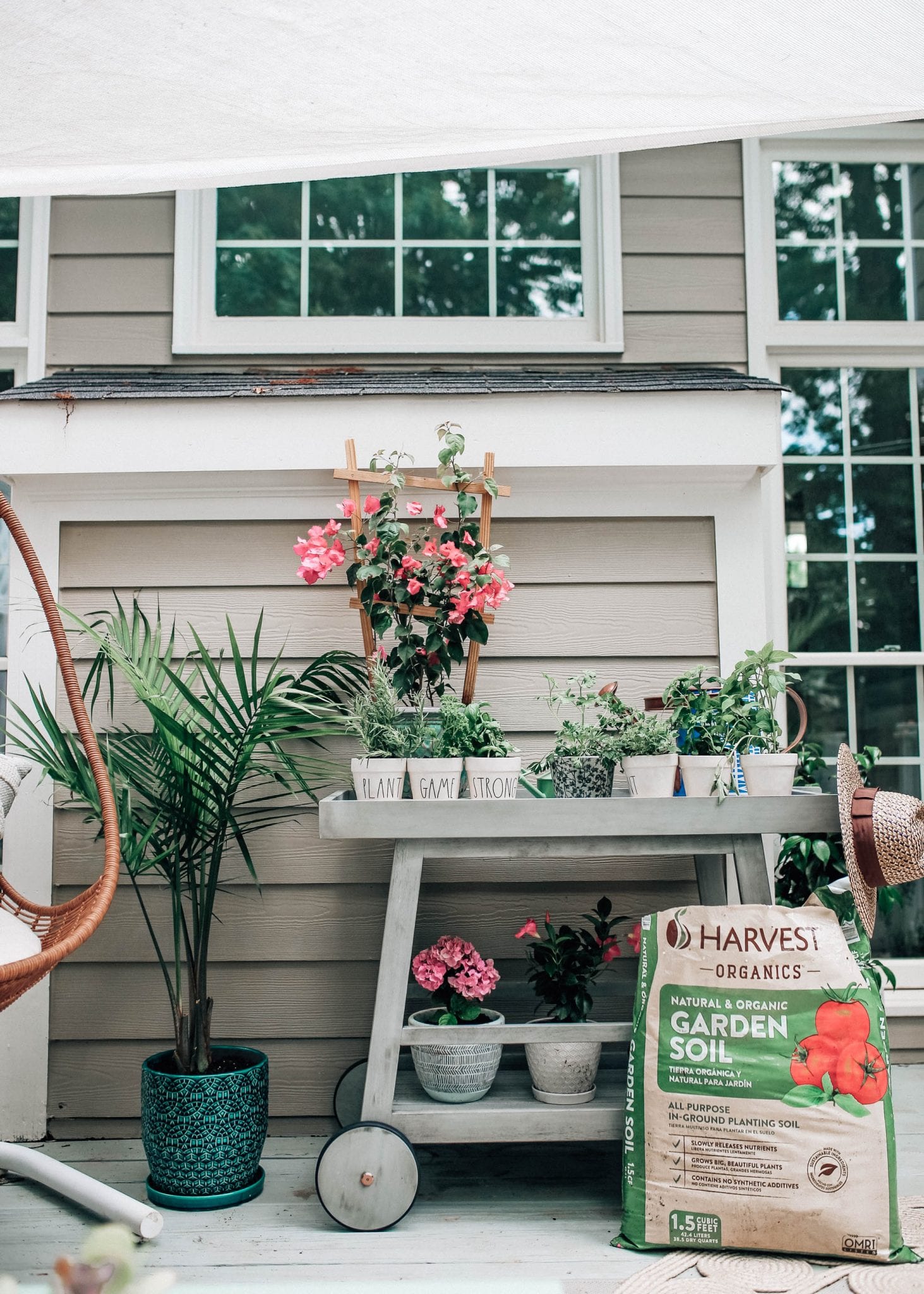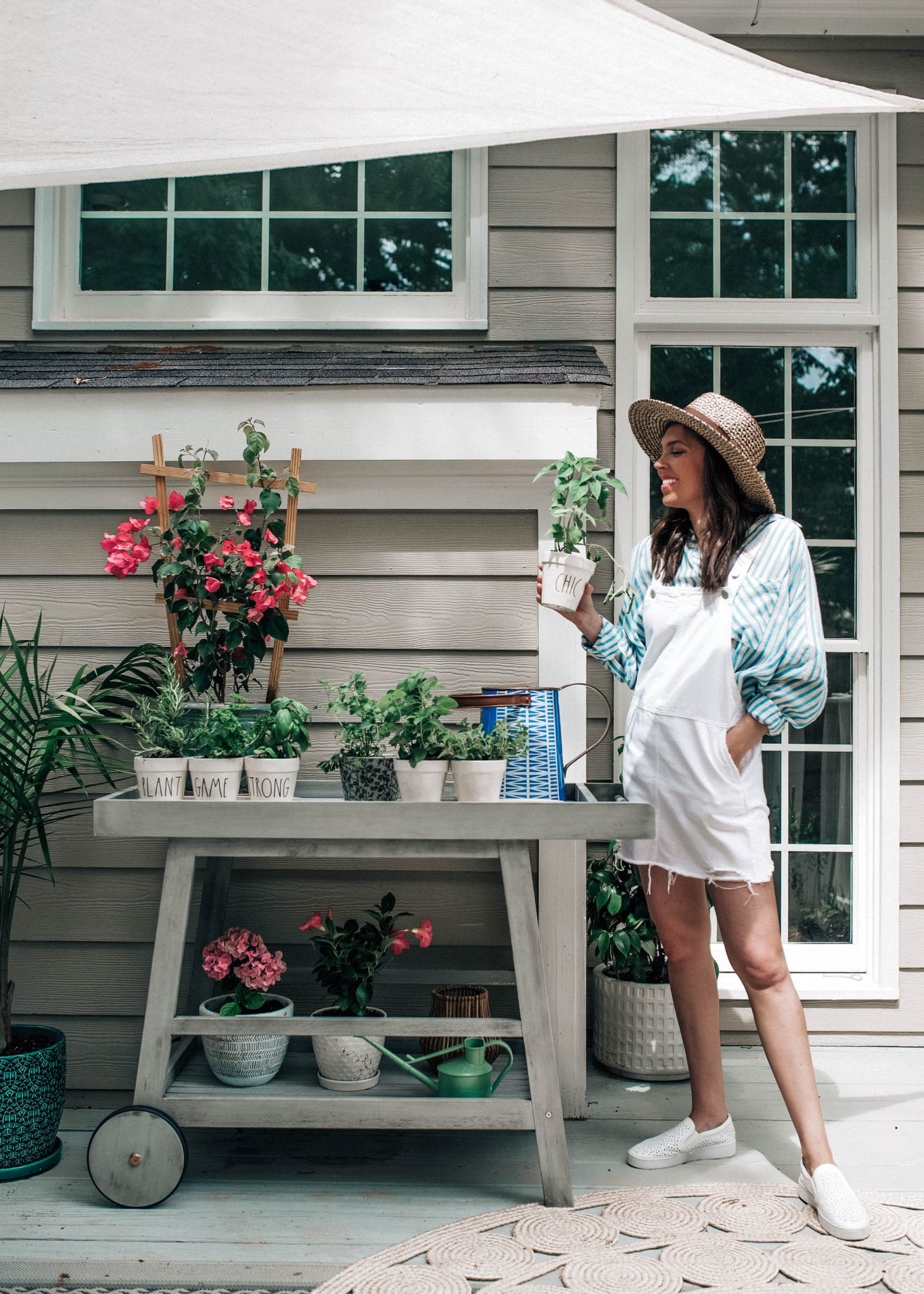 It didn't take too long to set up and now I've been craving all sorts of pasta salads and summer recipes where I can incorporate basil, thyme, lemon balm, parsley, oregano, etc. You can follow all my recipes on my Pinterest page. I'm pretty sure I covered most of the basics! It makes it a lot easier having all of these right outside on my deck rather than driving to the store.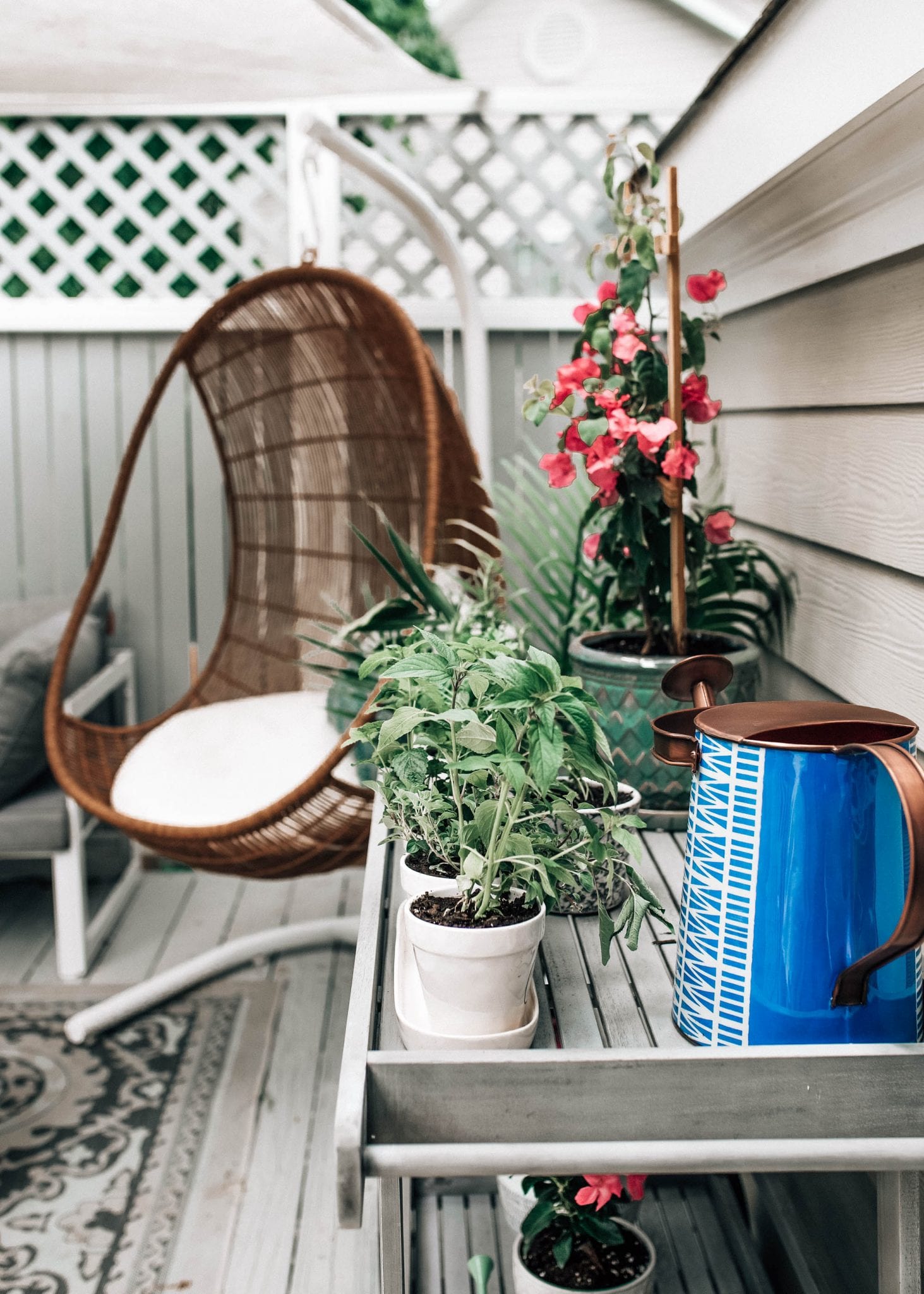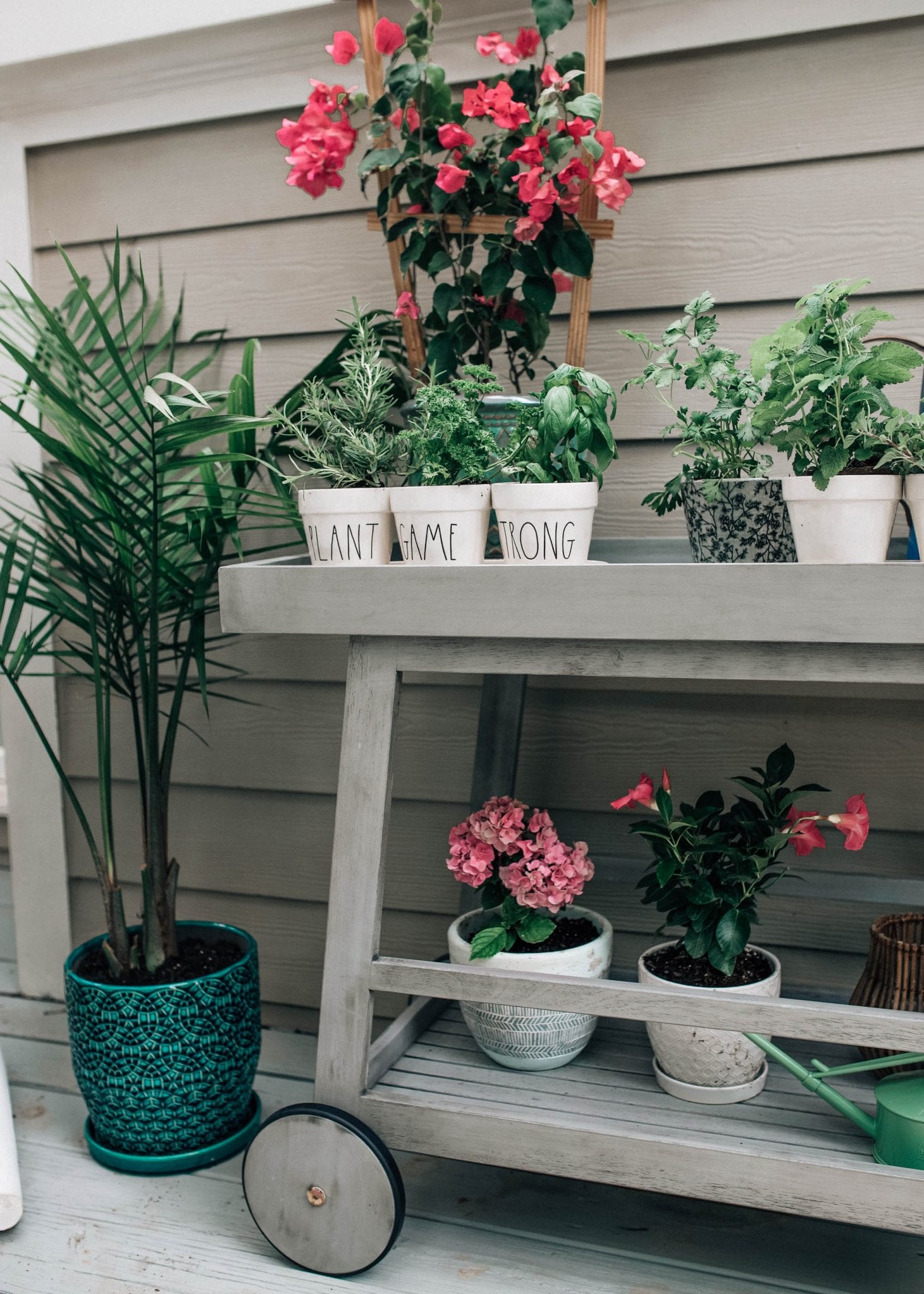 I love how this has filled that empty space on our deck. If you want to create one of your own, there are a bunch of inexpensive outdoor bar-cart options available! I'll have to do a round-up of all of my favorites sometime soon!

Happy Thursday!

Xo, Shelby
<!– start Markerly tracking code –><!– –><script type="text/javascript" src="https://storage.googleapis.com/markerly-tracker/tracker.min.js#tracker_id=harvestorganic50839&blogger_id=34561″></script><!– –><!– end Markerly tracking code –>