We got back from the Bahamas late last night around 2am and, while it was so beautiful there, I'm happy to pick up Colbie this morning and get back into my routine! We had a great time there (our first time visiting the Bahamas) and I'll be sure to share more about the resort we stayed at early next week. The resort was unlike anywhere I've stayed before, especially size-wise. Everywhere you turned you'd find a new pool or a new restaurant. Anyways, I'll save all the details for next week but today I wanted to share with you a striped jumpsuit that I packed with me and absolutely loved.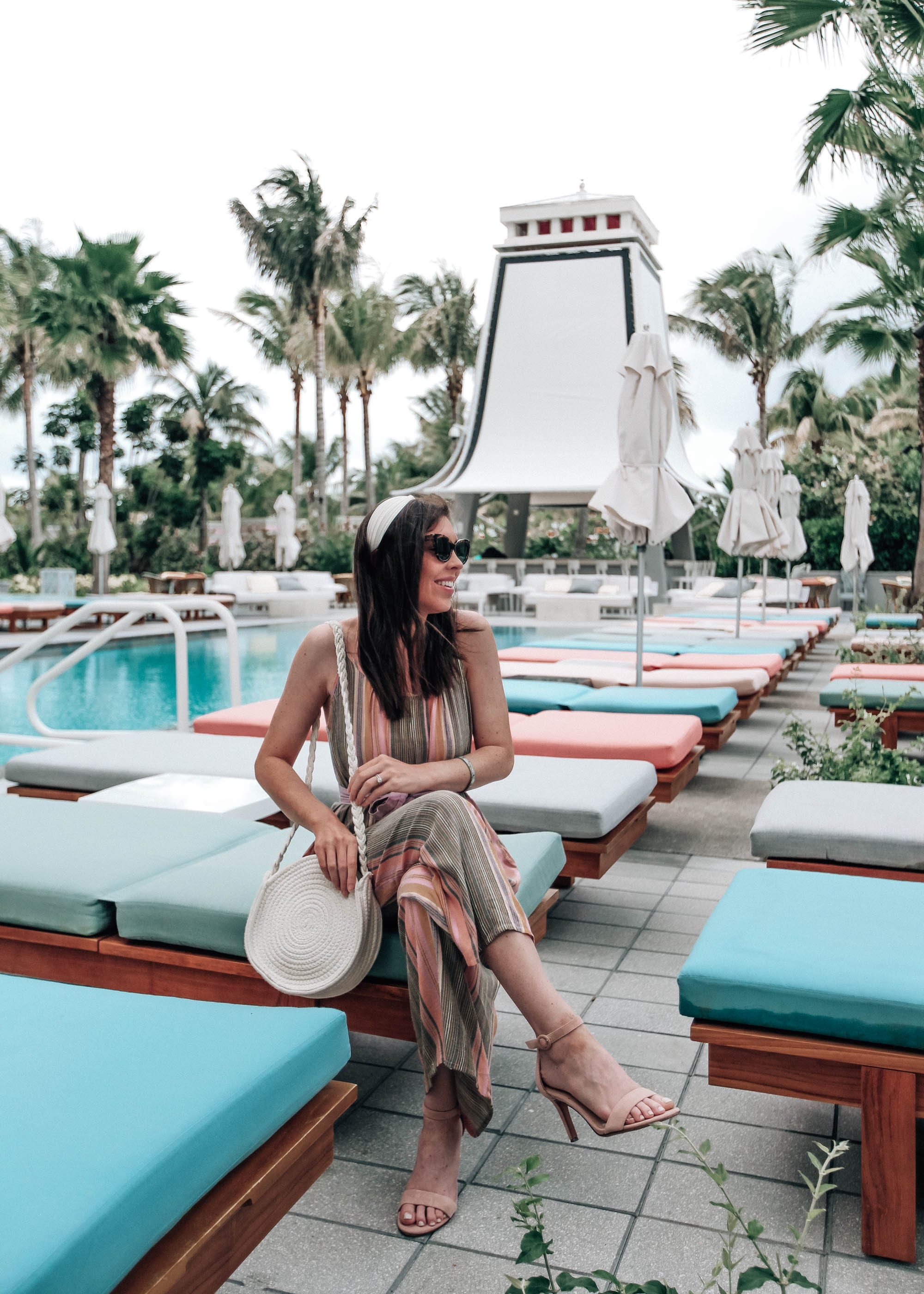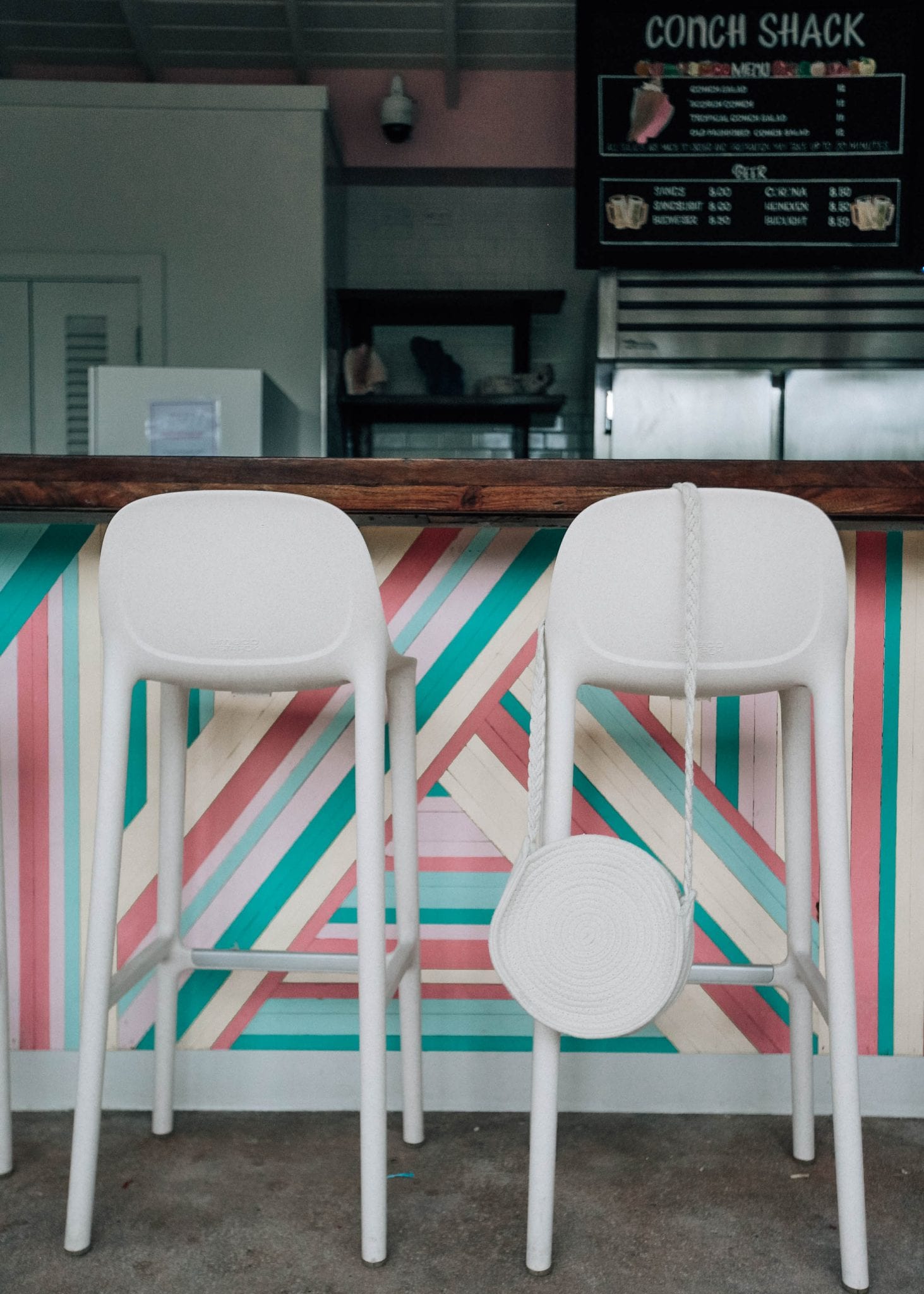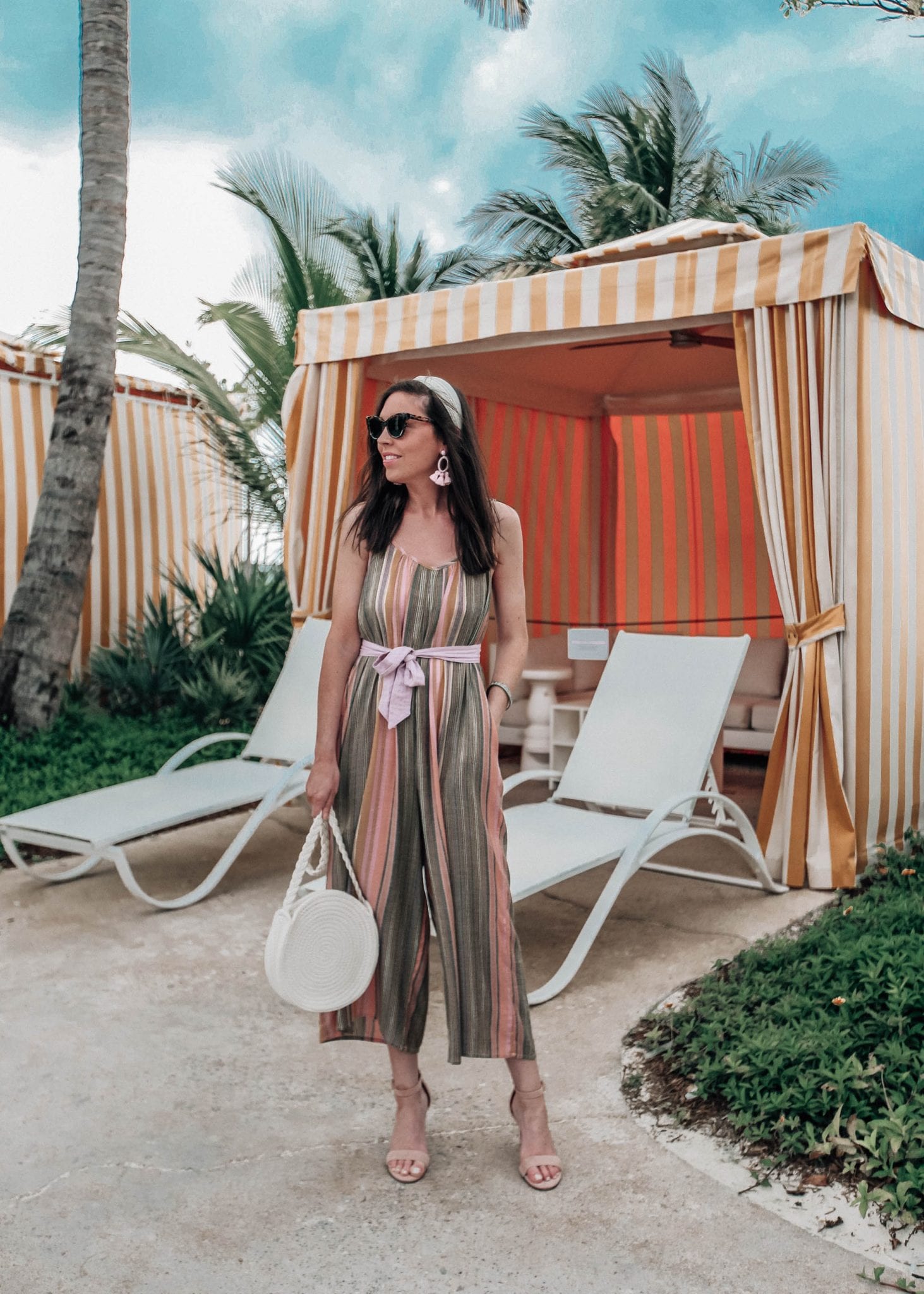 I'm all for comfortable clothing; however, of course I want to look put together and comfortable whenever possible, especially when I'm at a resort and around a lot of people. I picked up this striped jumpsuit from Urban Outfitters before we left and I was surprised at how many times I wore it… I wore it one night as a chic dinner date look and another day as a swim cover-up! For the more dressy look, I tied a belt around the waist and wore some heels. I even wore it during a nap one day and considered wearing it as pajamas. The jumpsuit has pockets and a wide-leg fit which makes it extra comfortable.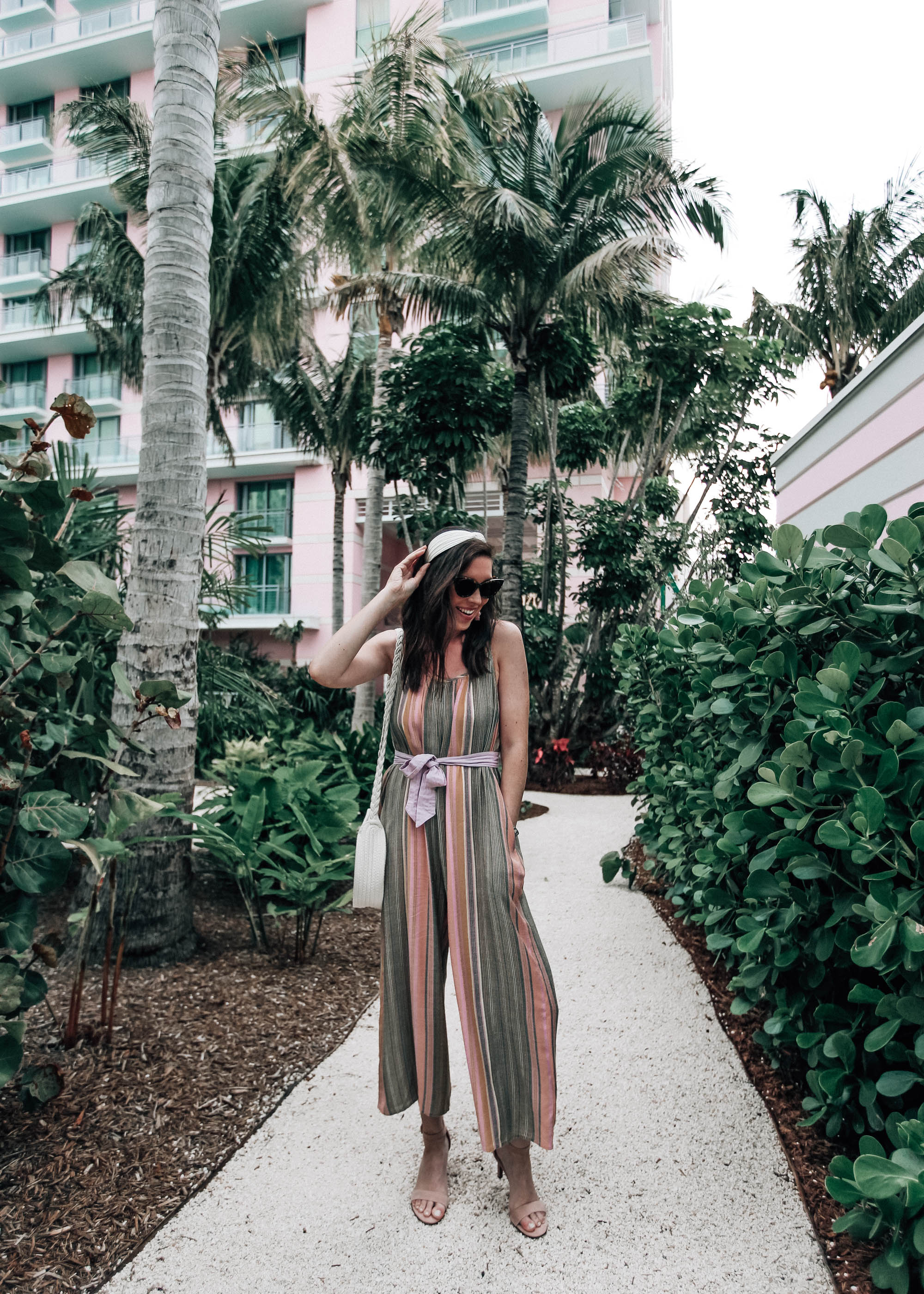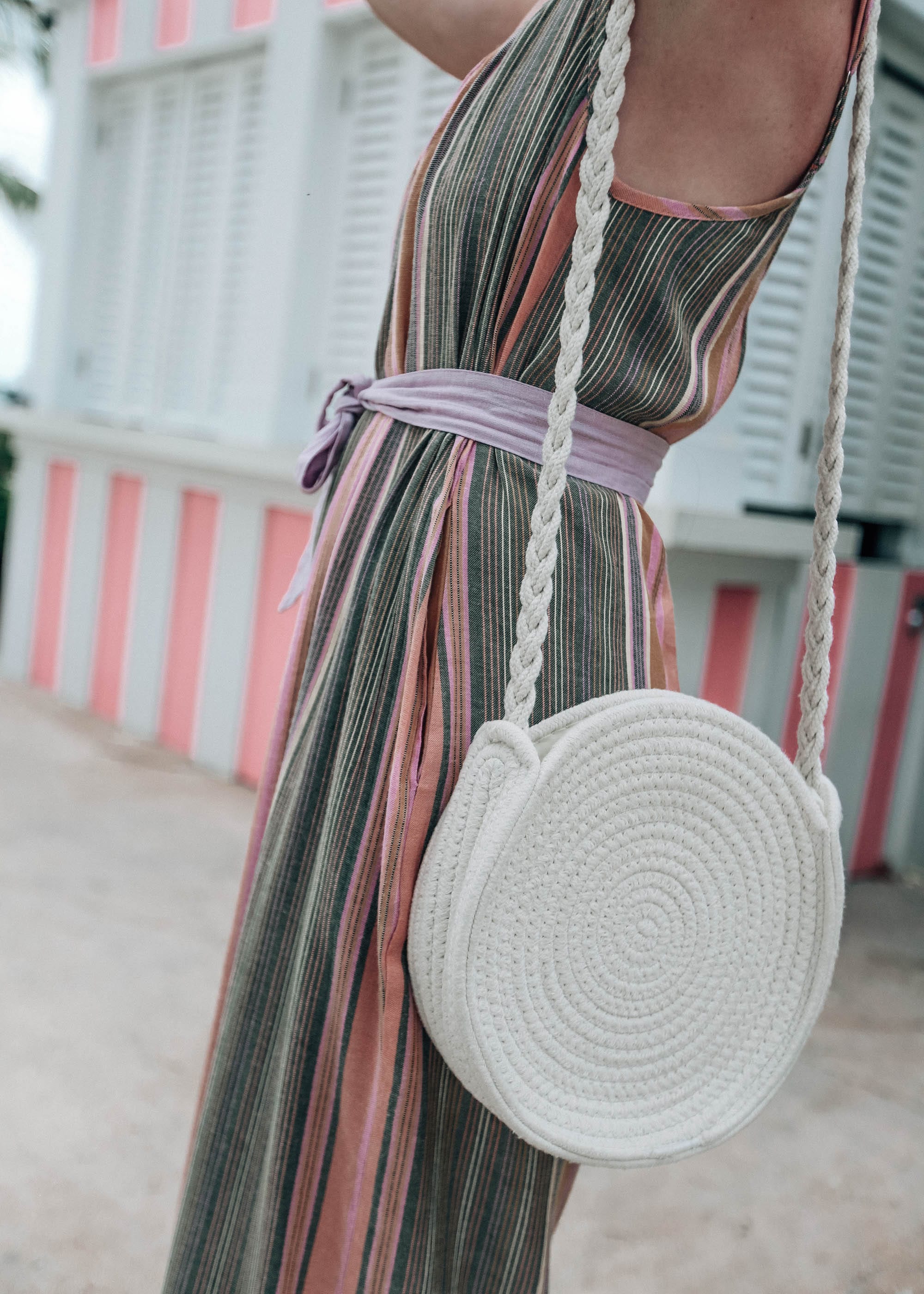 I brought along this affordable woven circle bag which matched perfectly. If you're looking for a smaller sized crossbody bag for the summer without spending over $35, this one is a great choice! It's definitely smaller but fits all of the essentials inside.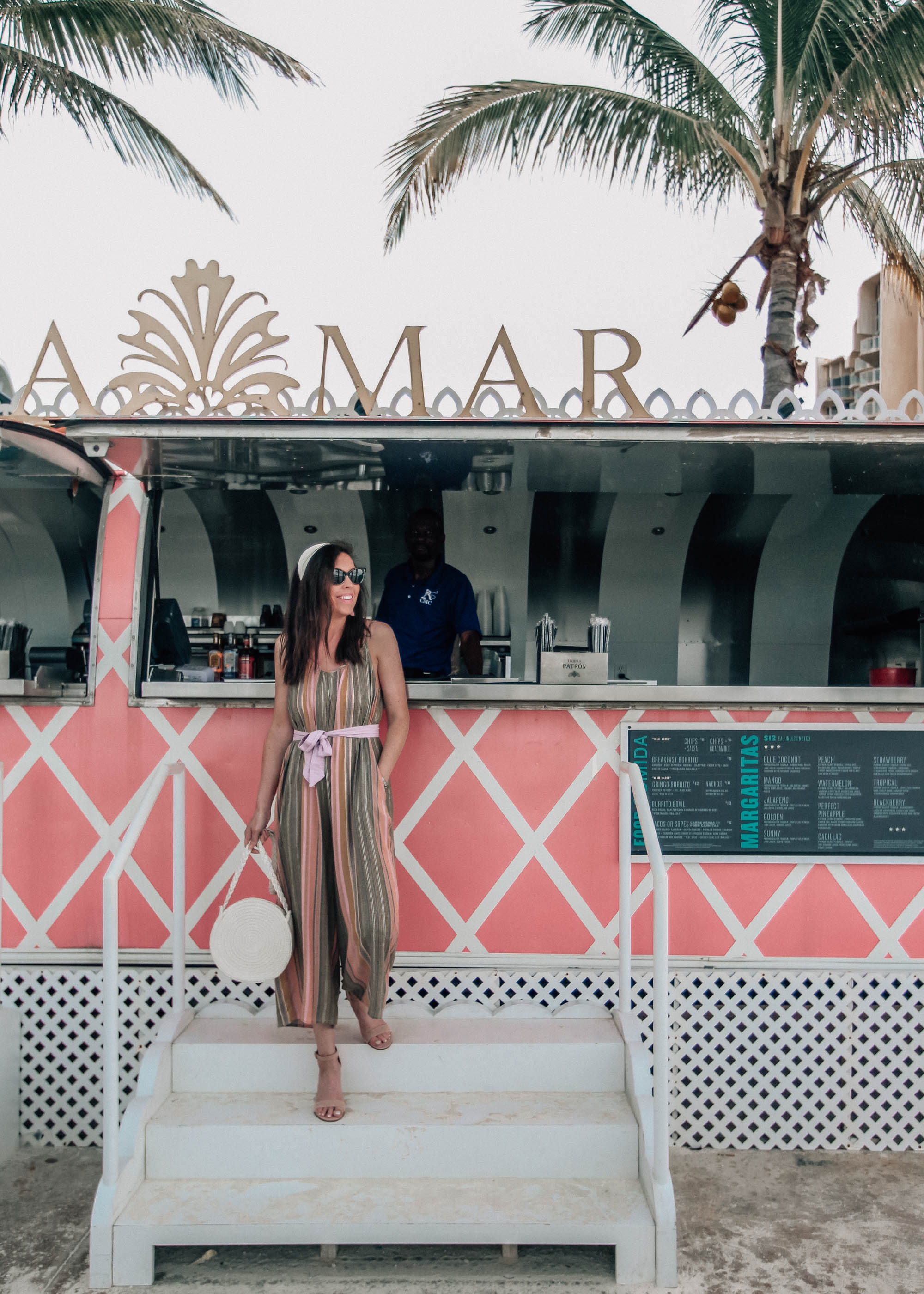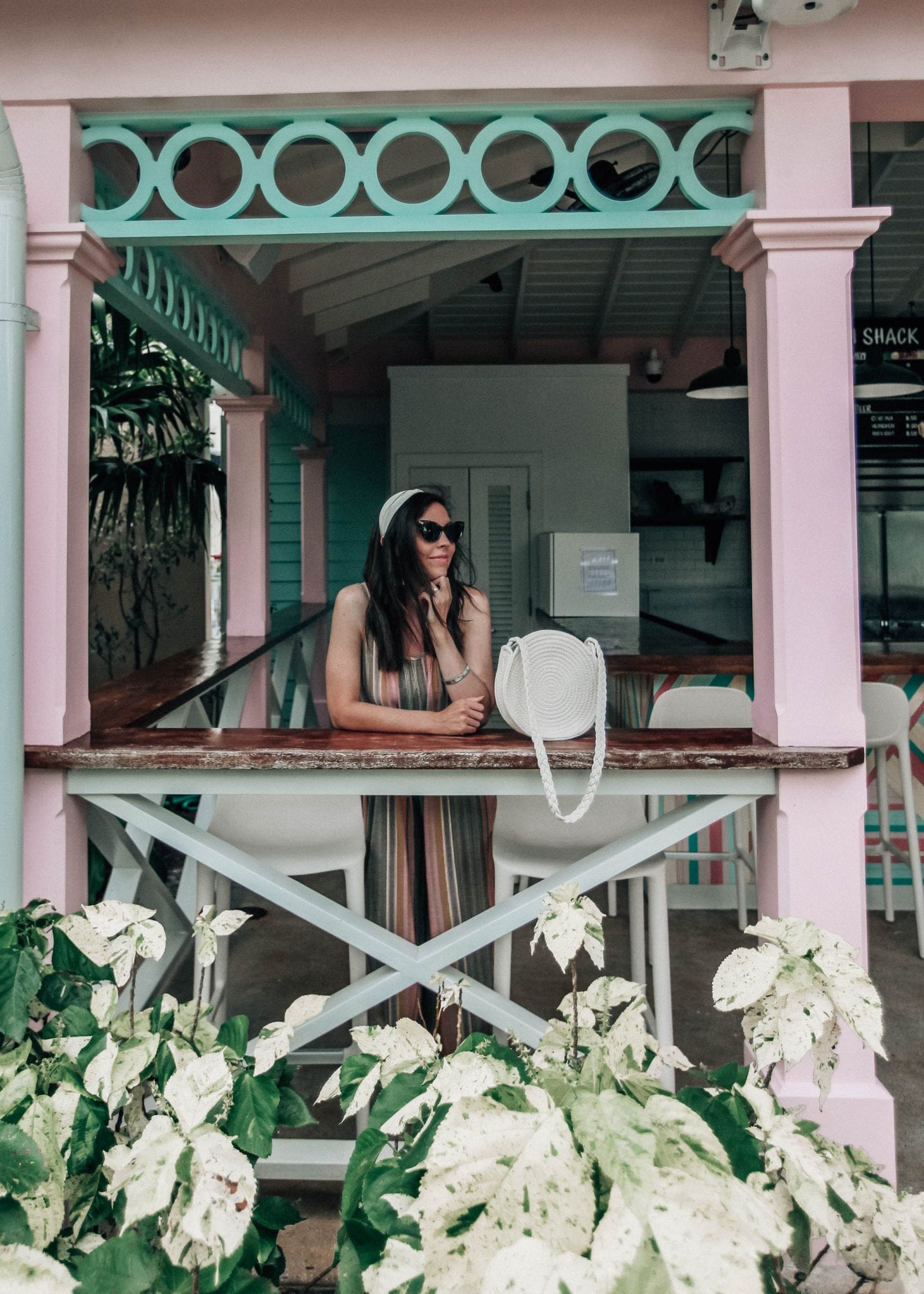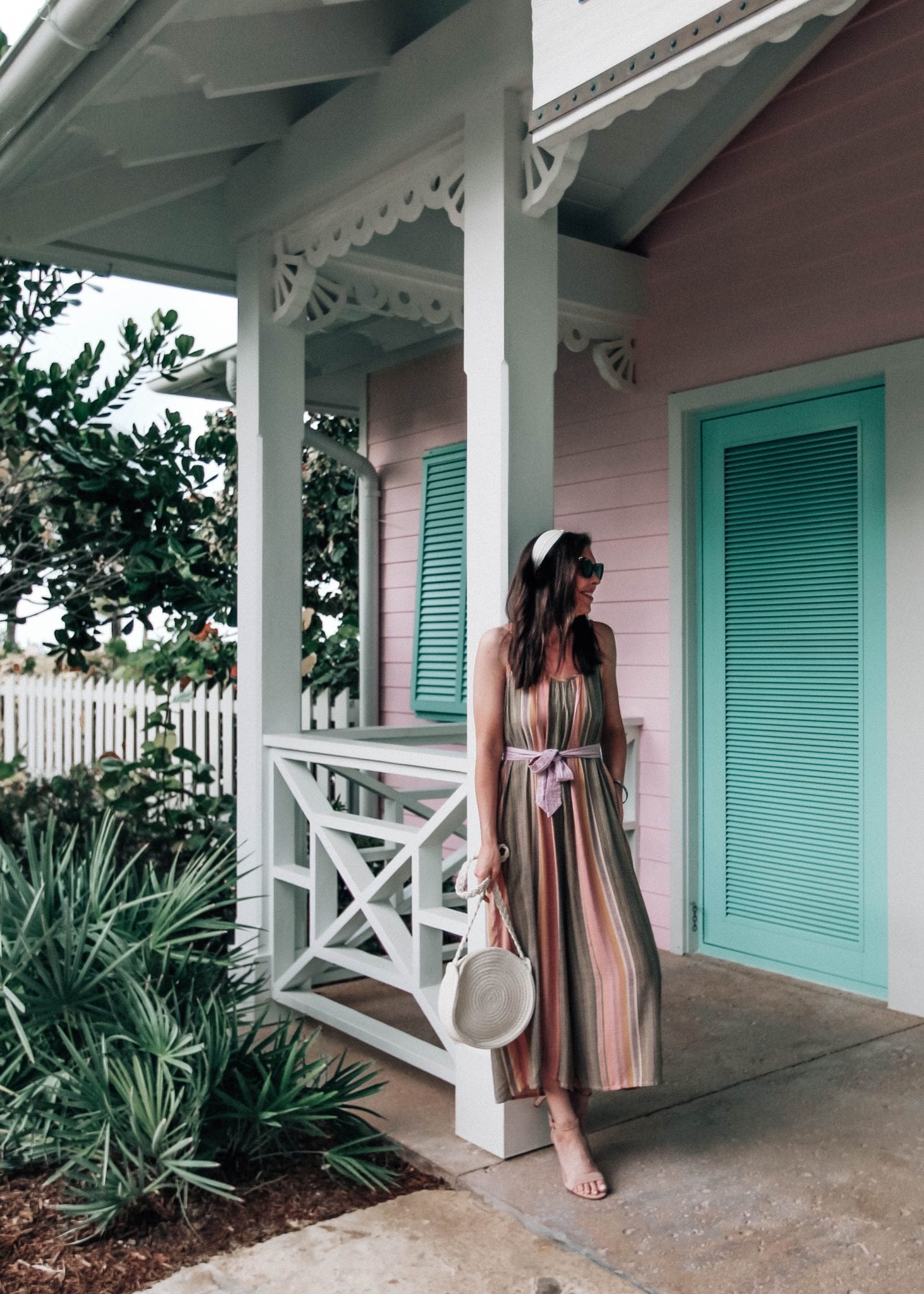 I'm excited for the weekend although we don't have too many plans. I think that makes me even more excited actually. We may go to a family cookout but that's about it! I'll have some time to unpack, get my life in order, clean up the house, and rest.
Check back tomorrow for some of the best Memorial Day Weekend sales!

xo, Shelby


<center>

</center>
This post is sponsored by Urban Outfitters/Reward Style.