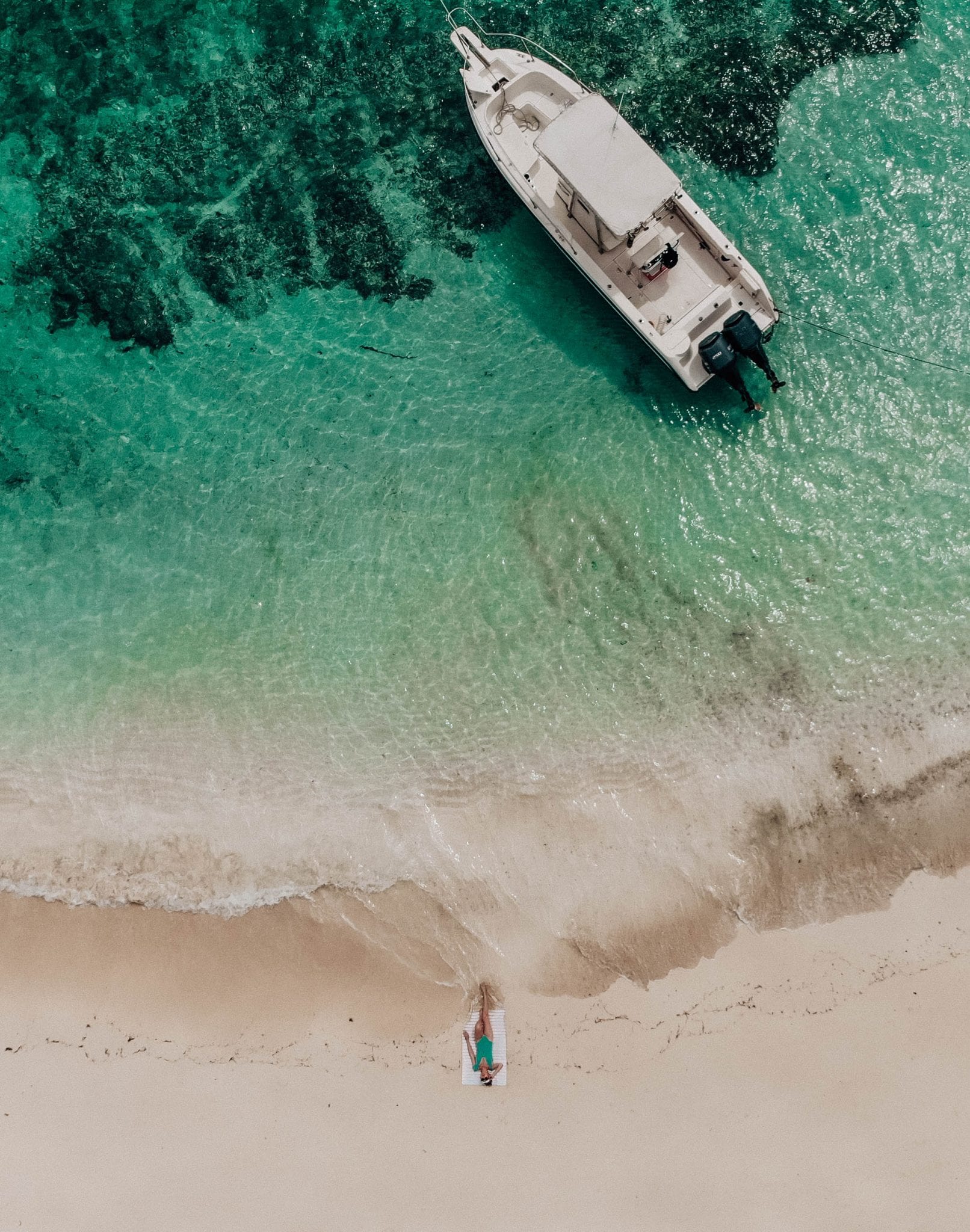 A couple of weeks ago, TJ and I spent 5 days in the Bahamas, home of the prettiest water ever, and I'm already wanting to plan another trip back. This was our first time visiting these islands and where we stayed was one of the newest resorts on the island of New Providence in Nassau… Baha Mar. Back in June of last year, we were flying back from our honeymoon in St. Lucia and I remember flying over the Bahamas and thinking that I had to visit during the next year simply due to how beautiful the water was from my view in the sky.

We had a great stay and today I wanted to break down the different parts of the resort, in case you're also planning a visit sometime! While I was there, so many of you sent messages about you wanting to plan a winter trip to the Bahamas and some even had already booked a trip to Baha Mar, so let's get into all of the details! If you're interested in what I packed, you can read all of that here.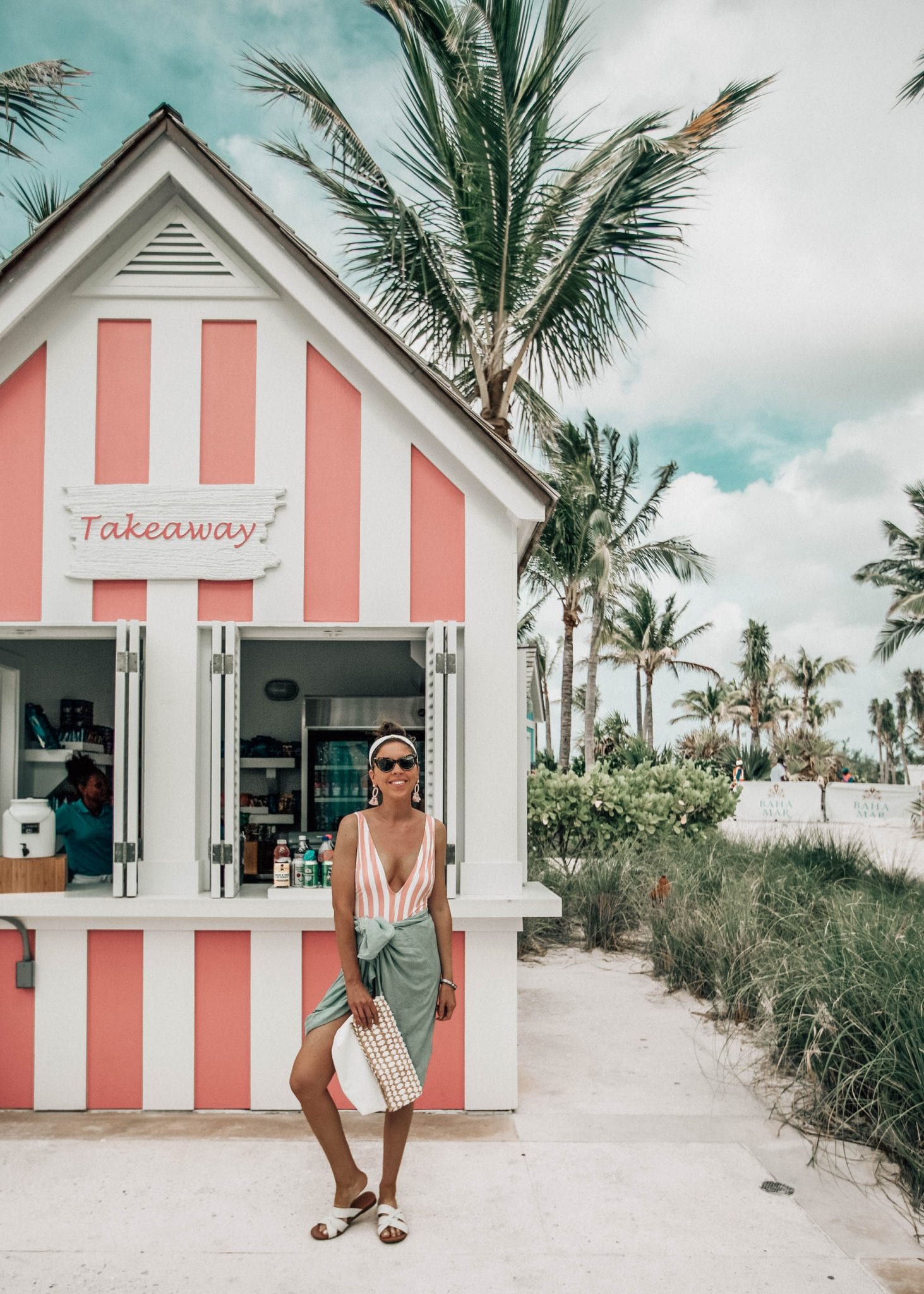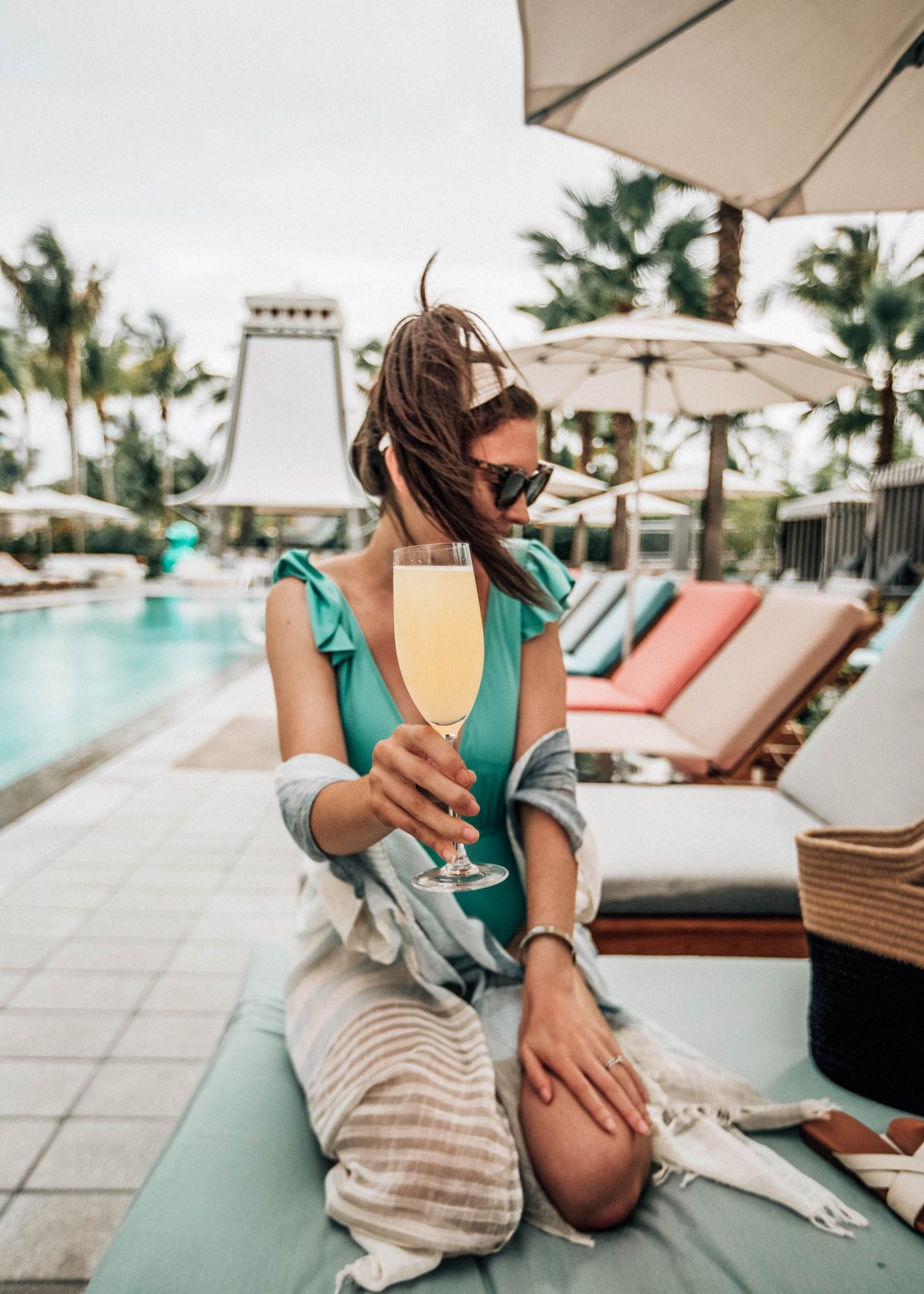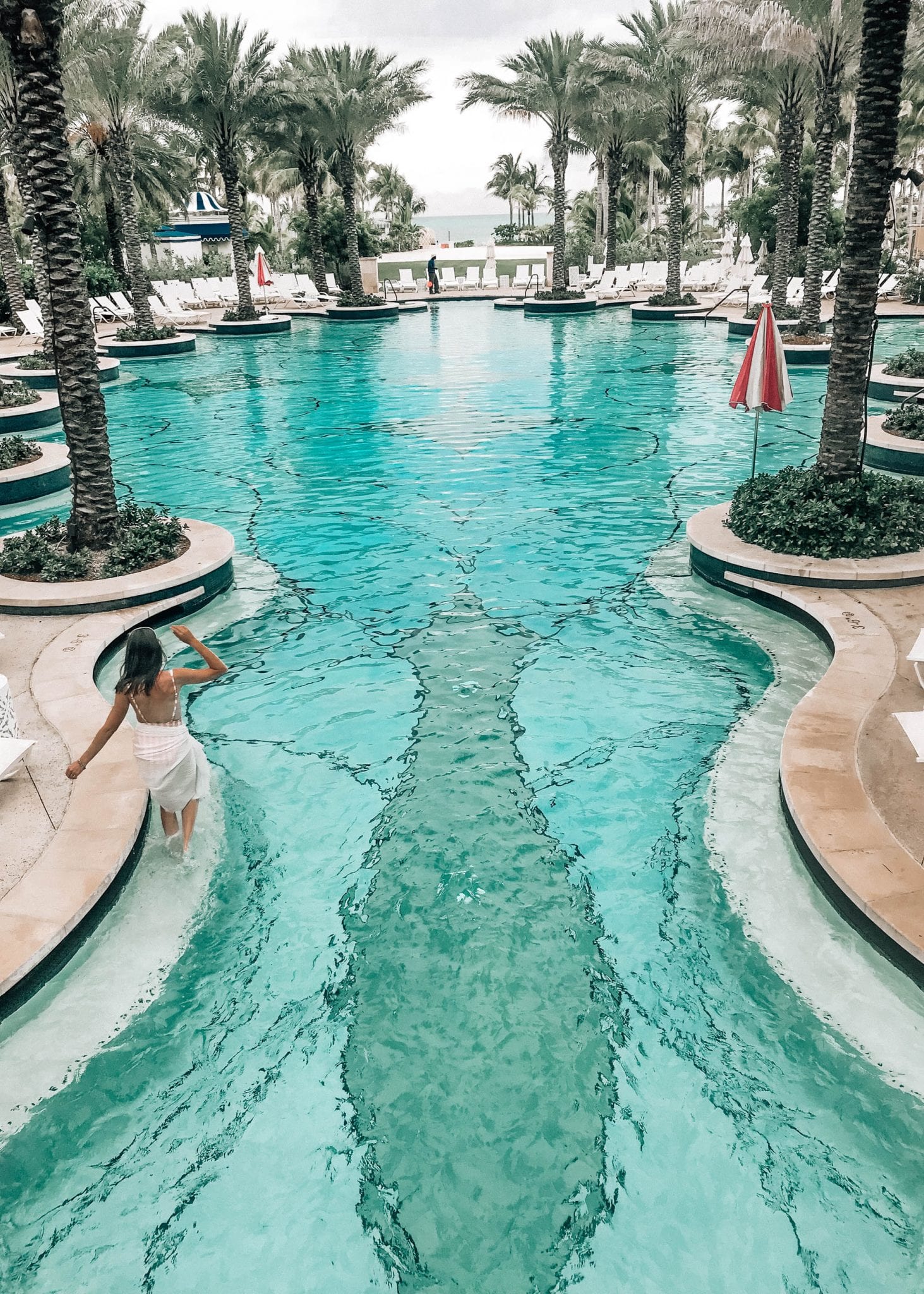 Transportation

One of the first things I loved about this resort is it's close proximity to the airport in Nassau. In fact, this is the one of the main reasons we wanted to visit this location. We wanted a quick and easy tropical getaway since it was planned with not much notice. When we arrived to the airport, we had a driver waiting for us to take us 10 minutes down the road to Baha Mar. This is a service you can request through the resort but it made everything so easy and smooth. Our entire travel experience was really easy, actually. We only had to fly to Atlanta and, from there, it took less than 2 hours to fly to our destination. The ease of traveling is one reason you might just want to plan a trip to the Bahamas. It's just so close to the US and, while there are so many islands within the Bahamas to choose from, we chose one of the easier ones to get to. Next time, we've already decided we'll want to visit Exuma or Eleuthera.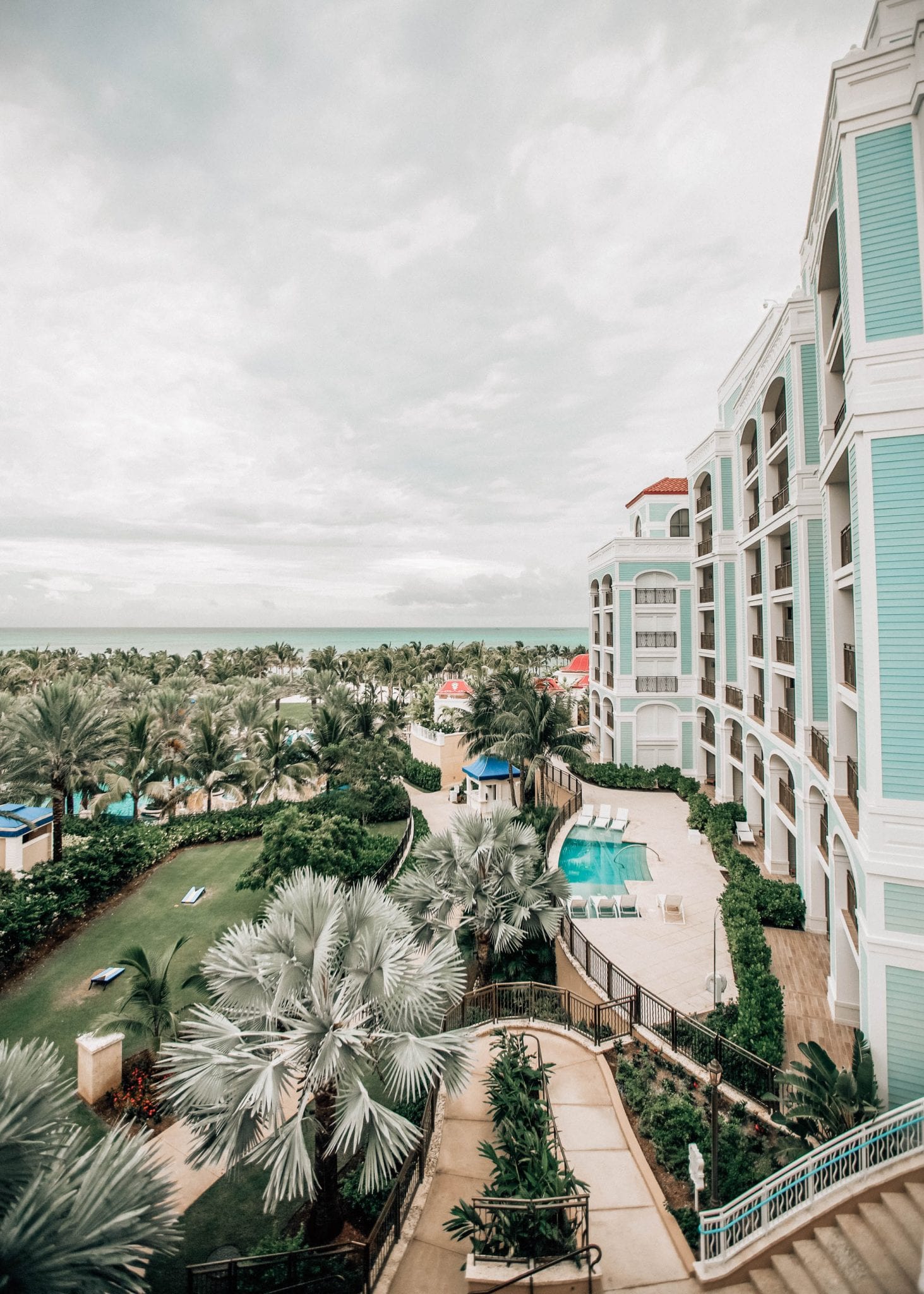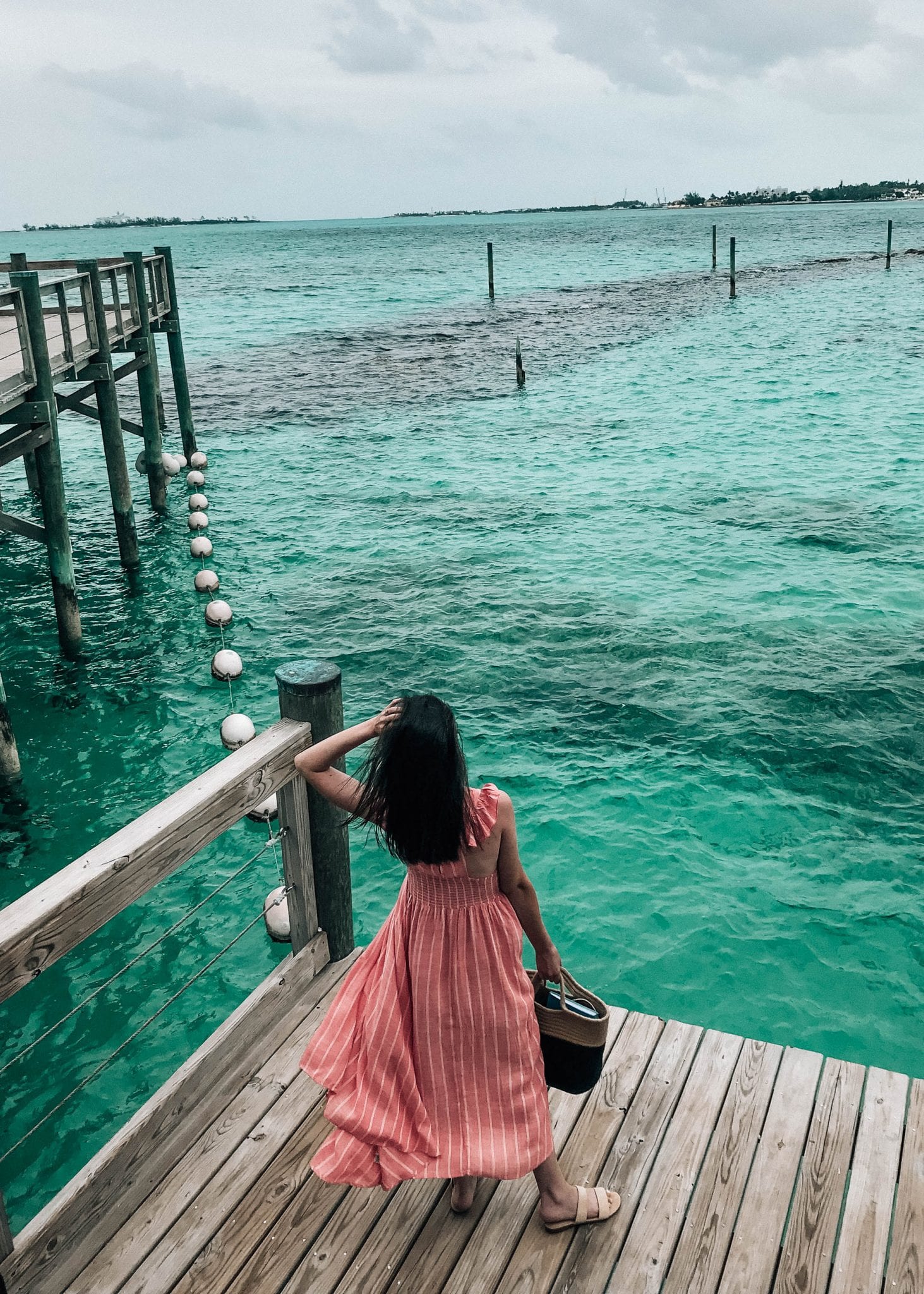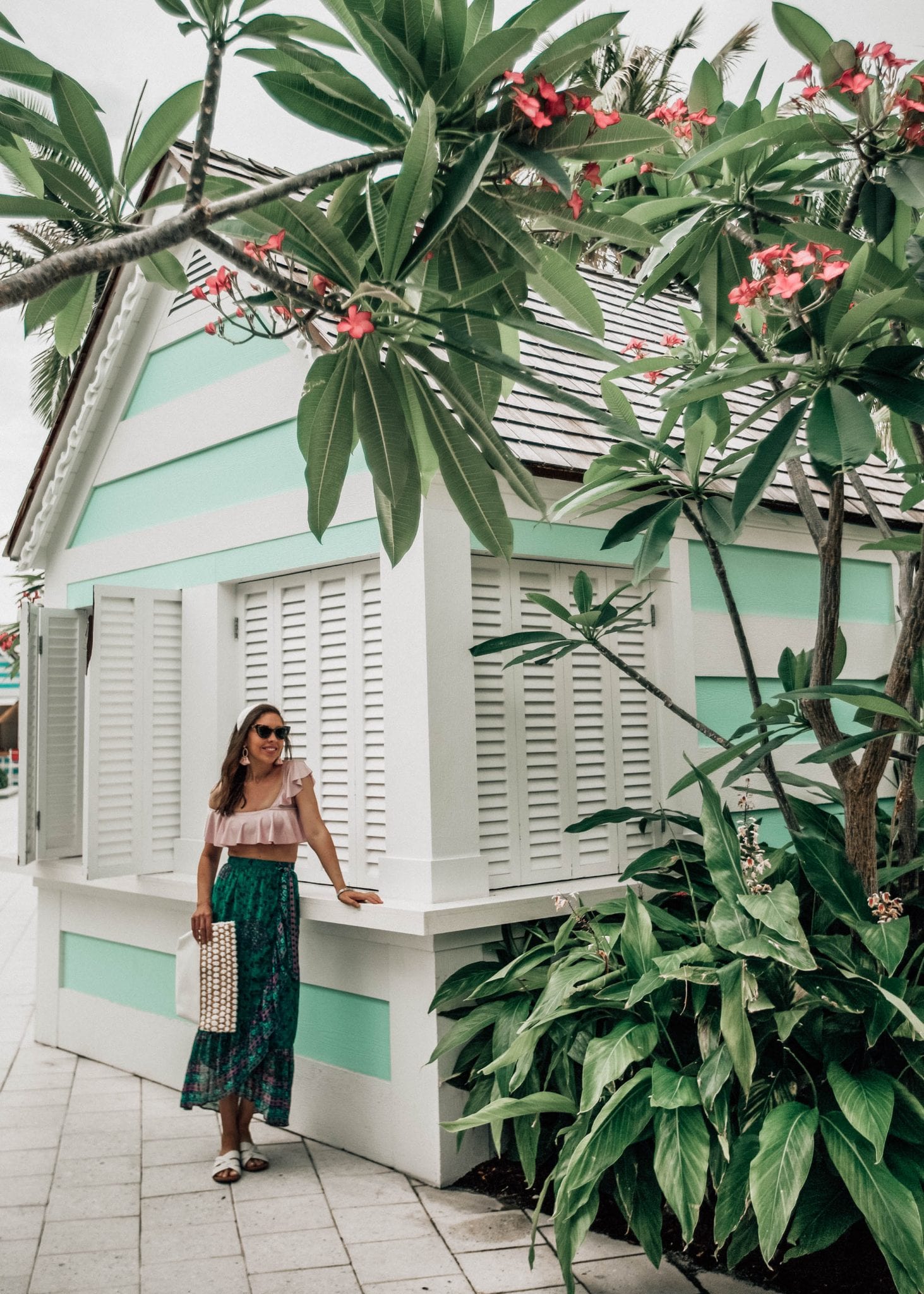 The Property
Baha Mar is a beautiful resort that has a lot to do and see… it's huge. I'll get more into the food later in this post but we had over 15 restaurants to choose from, 7 pools to sit by, 3 different hotels within Baha Mar including Grant Hyatt (where we stayed), SLS Baha Mar, and Rosewood, which just opened the day we left actually. The resort even has the largest casino in the Caribbean right in the center of the two Grand Hyatt towers. We saw people of all ages enjoying various amenities of the property including families with kids, bachelorette parties, couples trips, and more. I do think that this place would be the perfect place for a group of friends wanting to get together for a weekend trip. Each pool had a different vibe… there was one with a cave and aquarium where people could jump off a platform into a deep end, there was one pool with a DJ and a swim-up bar, a pool that was more quiet but still playing chill music, and the list goes on. You could also order food at several of the pools. At the colorful pool near SLS, I ordered their fresh fruit platter and it was so refreshing and convenient not having to leave the pool for food.
The grounds were kept beautiful with lush landscaping, tropical plants lining paths leading from one pool to the next, and my favorite spot was the pier. We spent so much time walking up and down the pier at the crack of dawn and in the evening watching sea turtles and other animals swimming around underneath. The resort is also right on the beach which is where we found the guy who took us out for a boat ride (Bahama Adventures… you'll see them in the red shirts right in front of the resort next to Baha Mar). Captain Sony took us out for a 2 hour ride to wherever we wanted for not too bad of a price. If you do visit Baha Mar, I'd recommend having one morning or afternoon to go out to another island. The Bahamas consist of 700+ islands so it's really a unique place. There are several excursions you can do that vary from a couple hours, half day adventures, or take up the whole day (we didn't have the time to do that this time) but if you speak to locals, they'll tell you where to find the most gorgeous water and all of the animals which seem to be popular.
One important, but random, thing to note is that TJ and I both were very impressed with the number of restrooms located along the property. You never had to wait for a bathroom, there were some right near every single pool, and they were all designed to look like cute little striped cabanas. Plus, they were insanely clean at all times!
We also definitely noticed a huge difference in how crowded everything was on Sunday v. Monday… if you have the luxury to visit on a week day rather than the weekend, do it!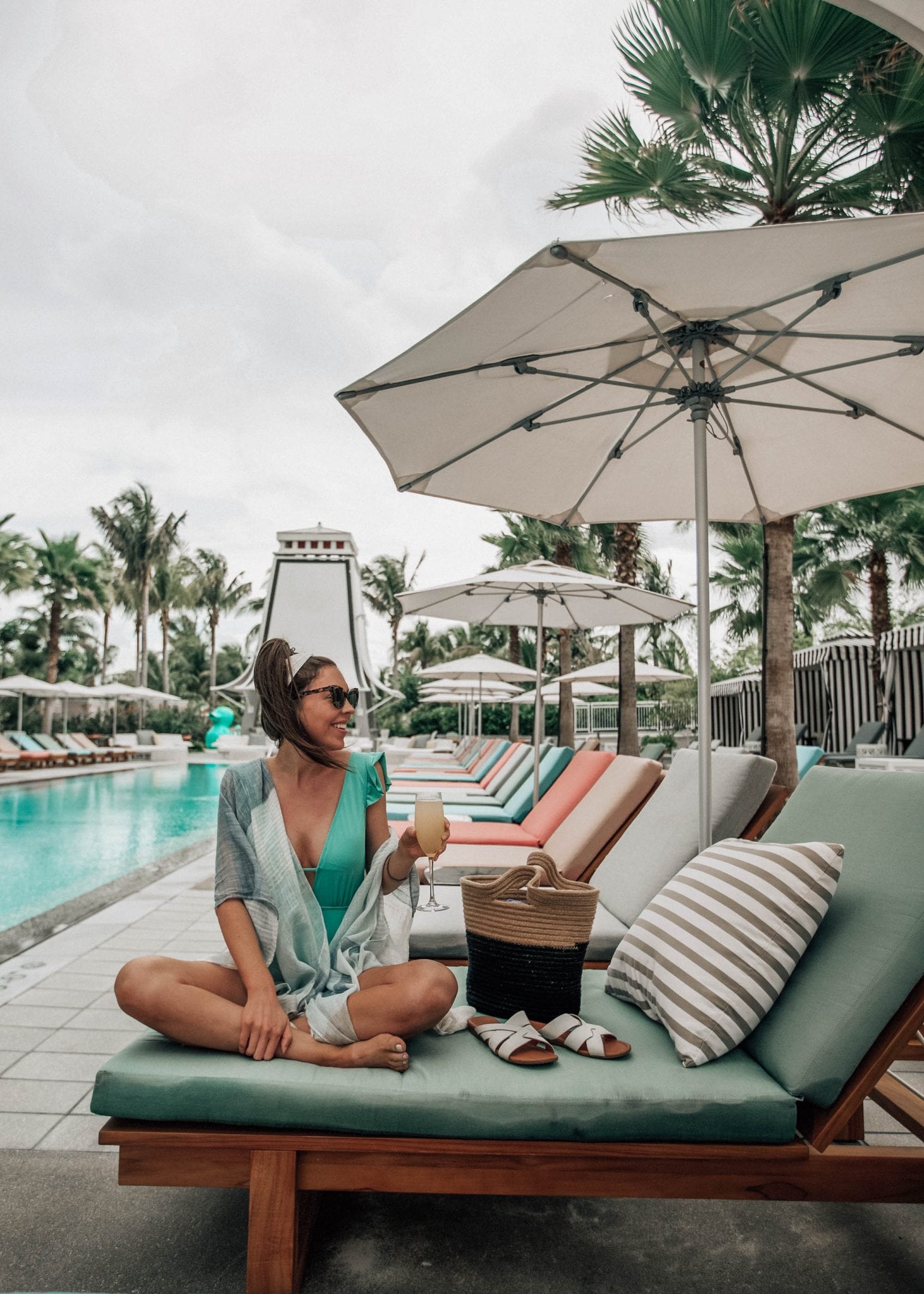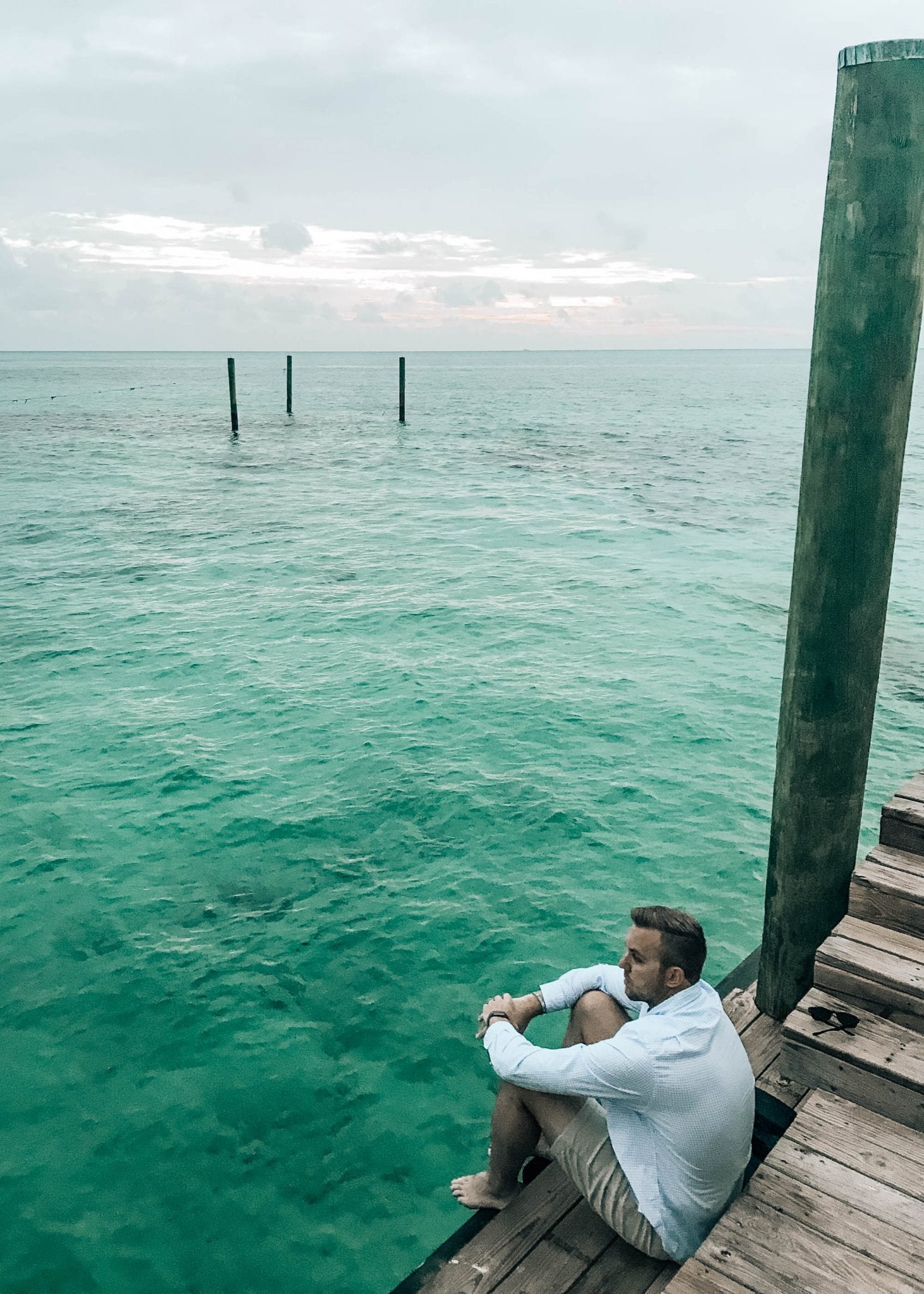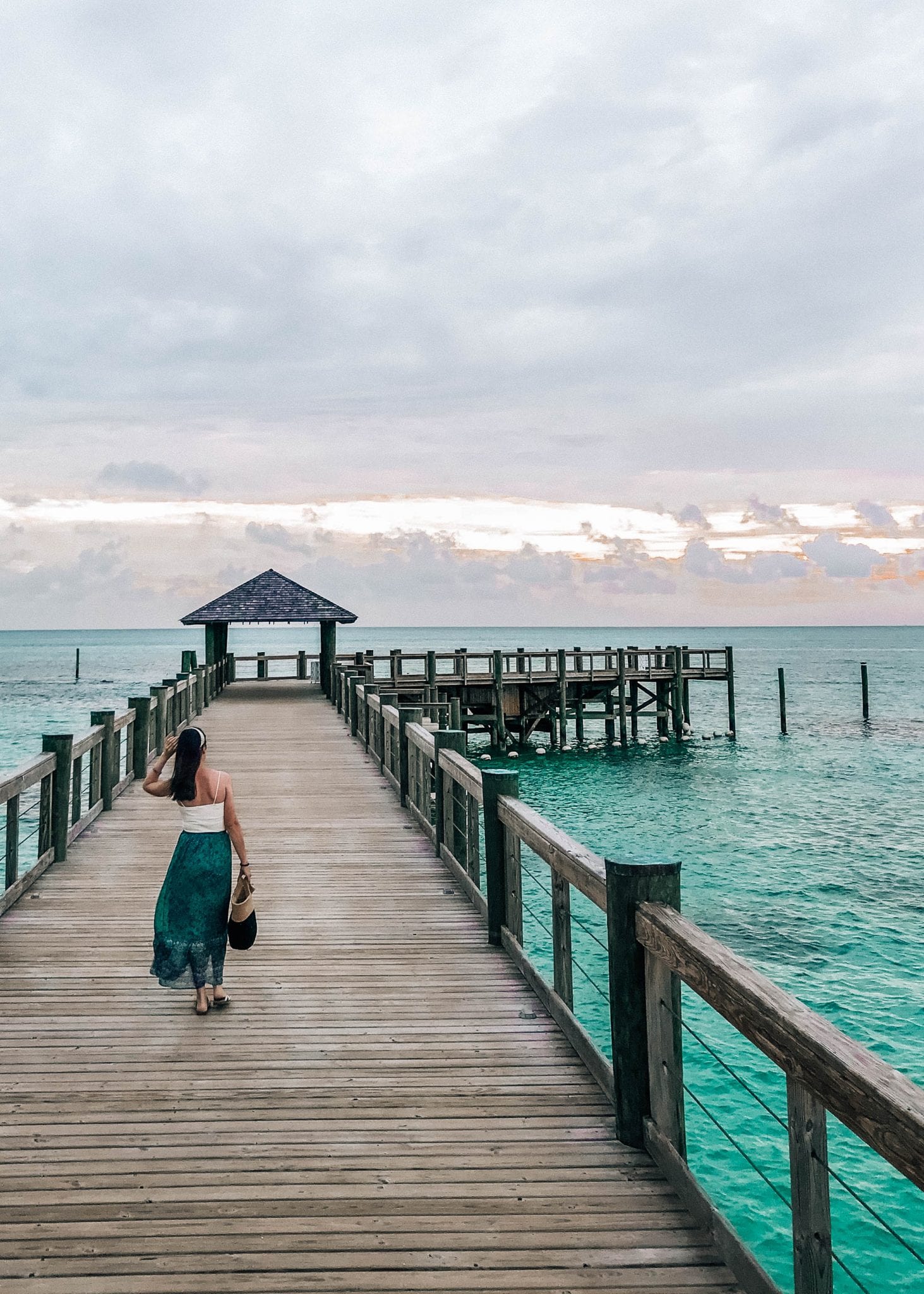 The Room

First of all, our room was beautiful… white, clean, sophisticated, marble bathroom, view of the island, and we had a pretty standard room. As mentioned above, we chose to stay in the Grand Hyatt because that one looked to be the most affordable and we knew we wouldn't be spending much time during the day in the room anyways. As you move up to SLS, the prices get a tad higher but the rooms look like they're even more luxurious. As for Rosewood, which just opened a few weeks ago, you can stay in a villa. At first, we weren't used to staying in such a large hotel (we stayed on the 17th floor… but the elevators were oddly fast and we waited a max of about 10 seconds.. TJ's fave part), compared to where we've stayed in the past, but the entire resort is kept super clean, and the room was very nice. Our room faced Paradise Island so we had the most incredible views of the sunrise each morning. One thing that I will mention, the balconies were not the most private. You could see your neighbor's balcony and, in some cases, you could reach over and touch the railing.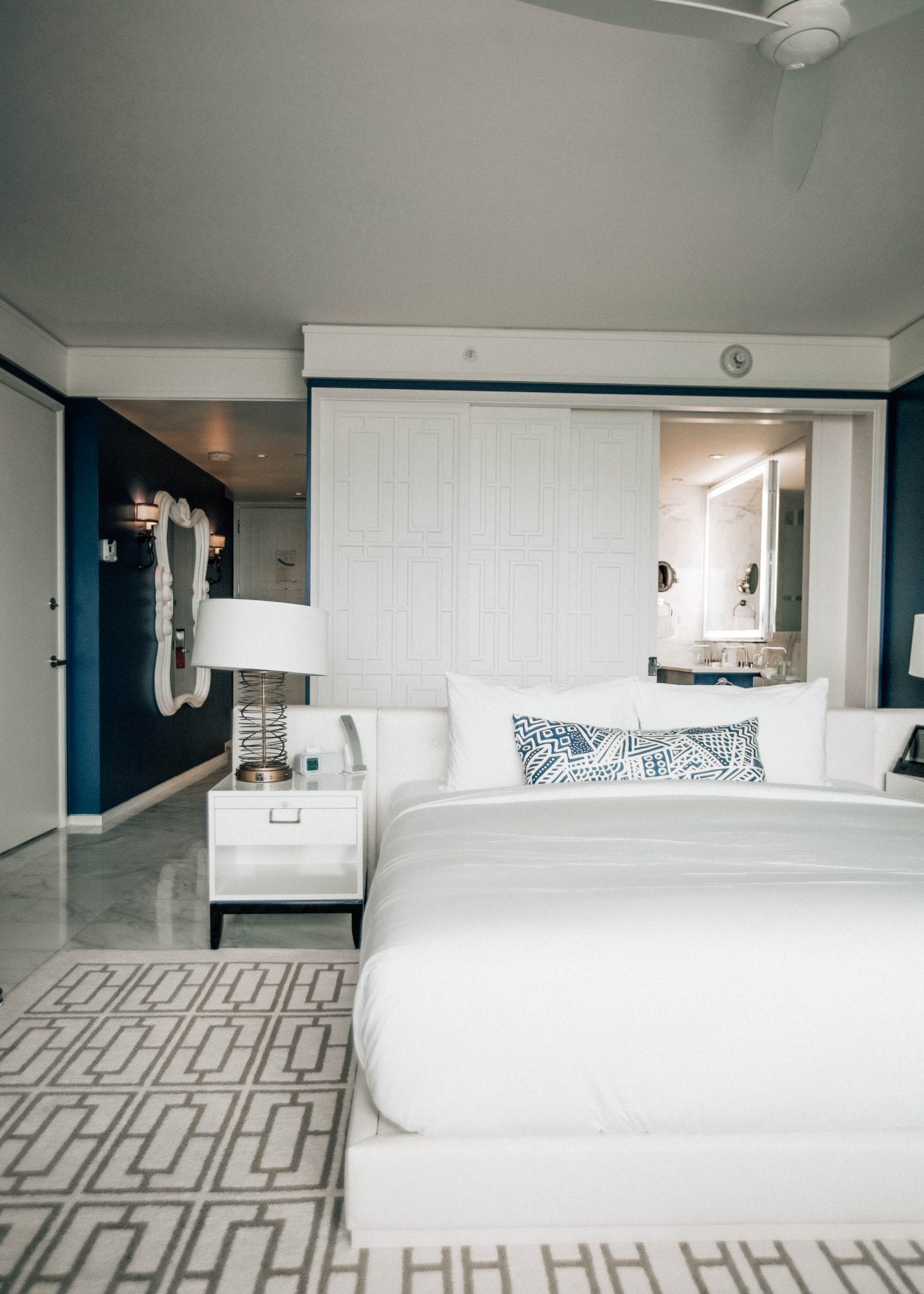 The Food

The resort has over 15 different places to eat and that doesn't even include all of the bars and lounges. We tried out several of the restaurants including Cleo (Mediterranean… try their hummus and rice!), Stix (a noodle bar), Fi'lia (Italian.. Order their caesar salad that they make right in front of you), Conch Shack (fresh conch salad down by the beach/pools), El Jefe (a pink Air-Stream turned margarita and burrito truck also down by the beach), The Palms (a delicious outdoor spot as you walk down the beach), and Cafe Madeleine (a cafe that I became obsessed with). Cafe Madeleine was where we spent most of our meals… I ordered the avocado toast that came with a side salad at least 3 times. Their lattes were also on point. Overall, the food and drinks are pricey at Baha Mar (not all-inclusive) so just come prepared for that. However, once we found Cafe Madeleine, we found it to be pretty reasonable and very similar to the vibe we enjoy (an outdoor covered patio with a French feel). One other thing to note is that most of the restaurants do not take cash and you're kind of expected to charge everything to your room and pay when you check out. The food was pretty delicious though! If you have any more questions I can answer, please don't hesitate to ask!
We first arrived to Baha Mar at 8:30pm so we spent that first night walking around the resort and figuring out where all of these different places to eat were. You definitely are never going to run out of options here, but you can read more about them here.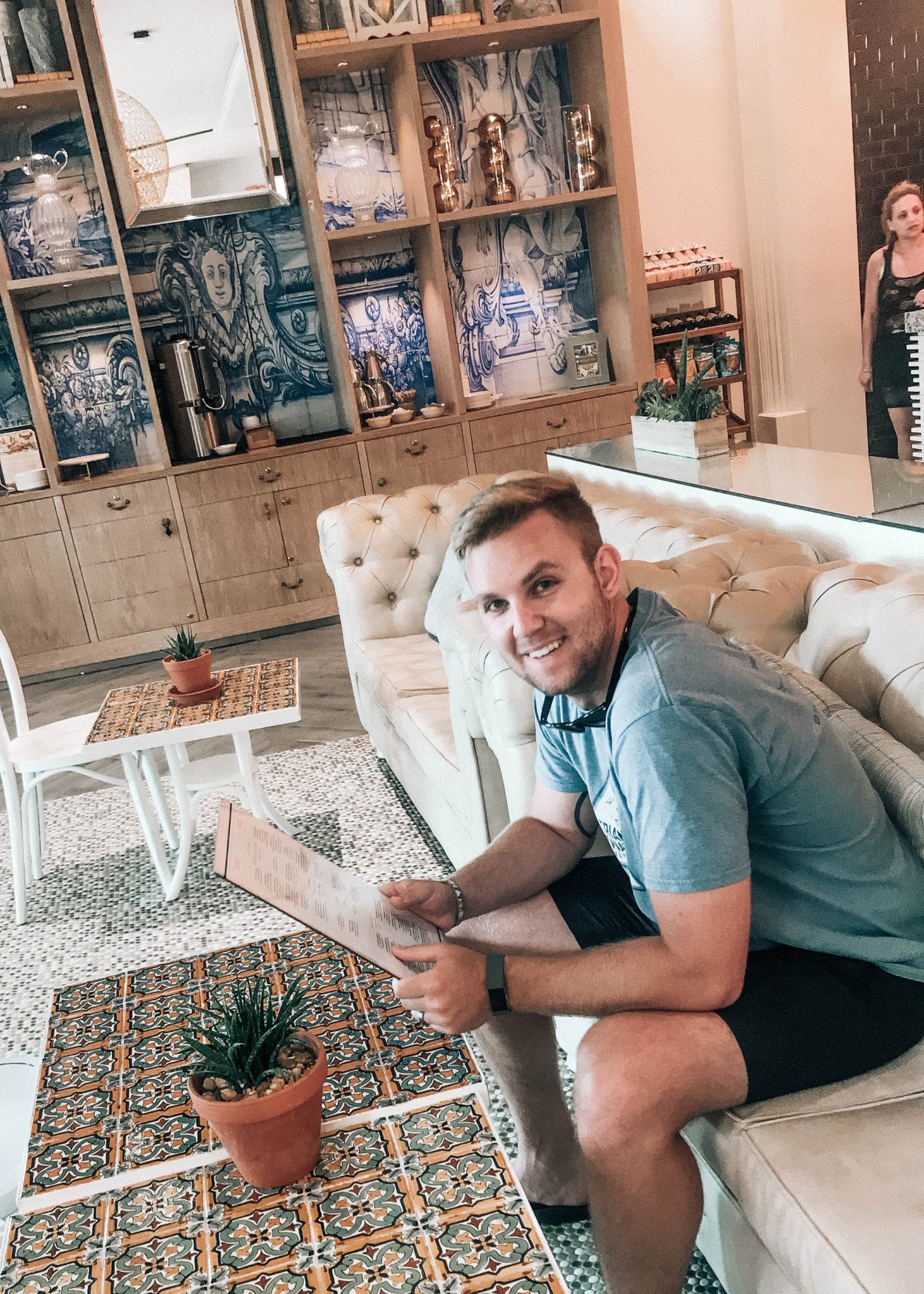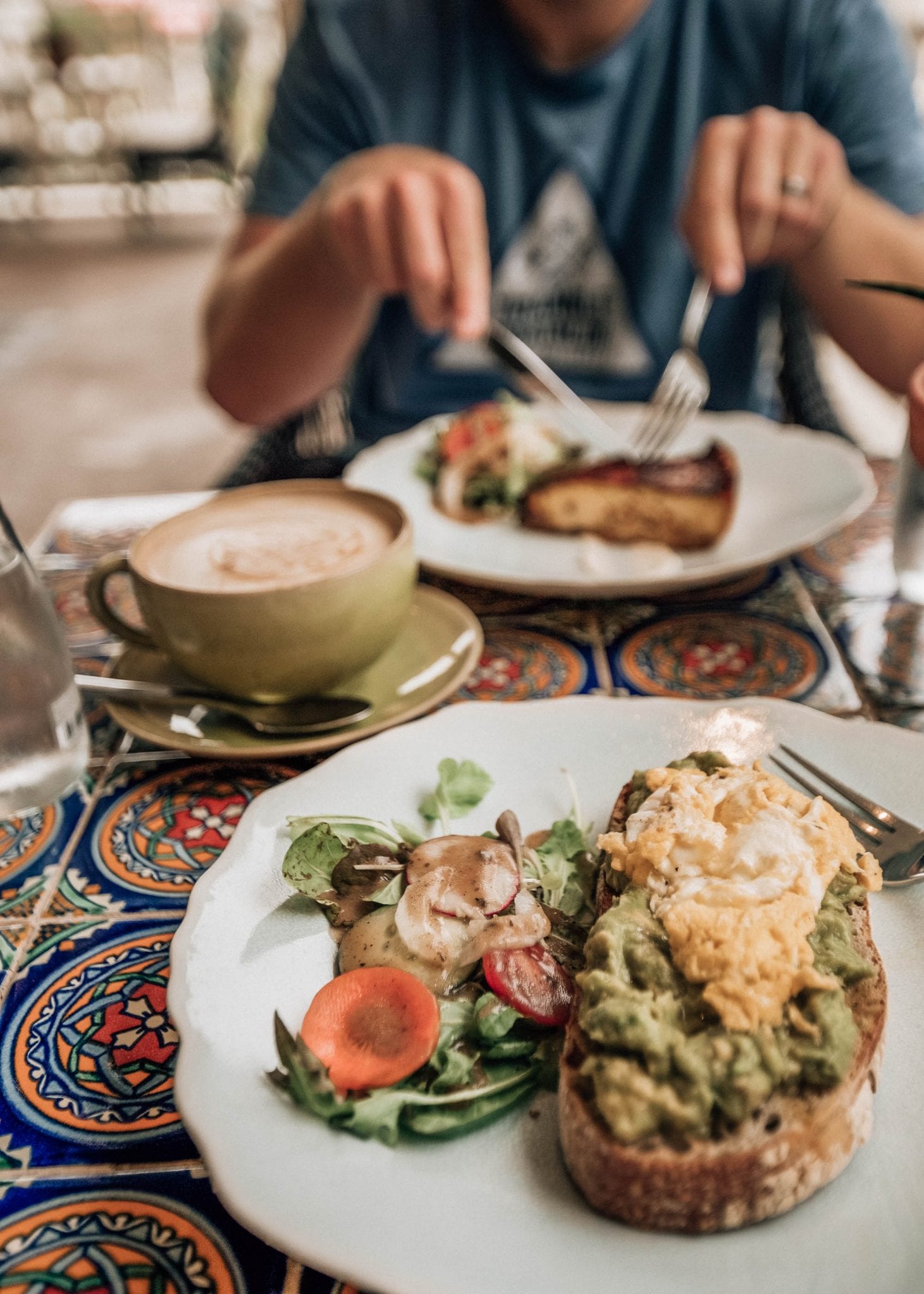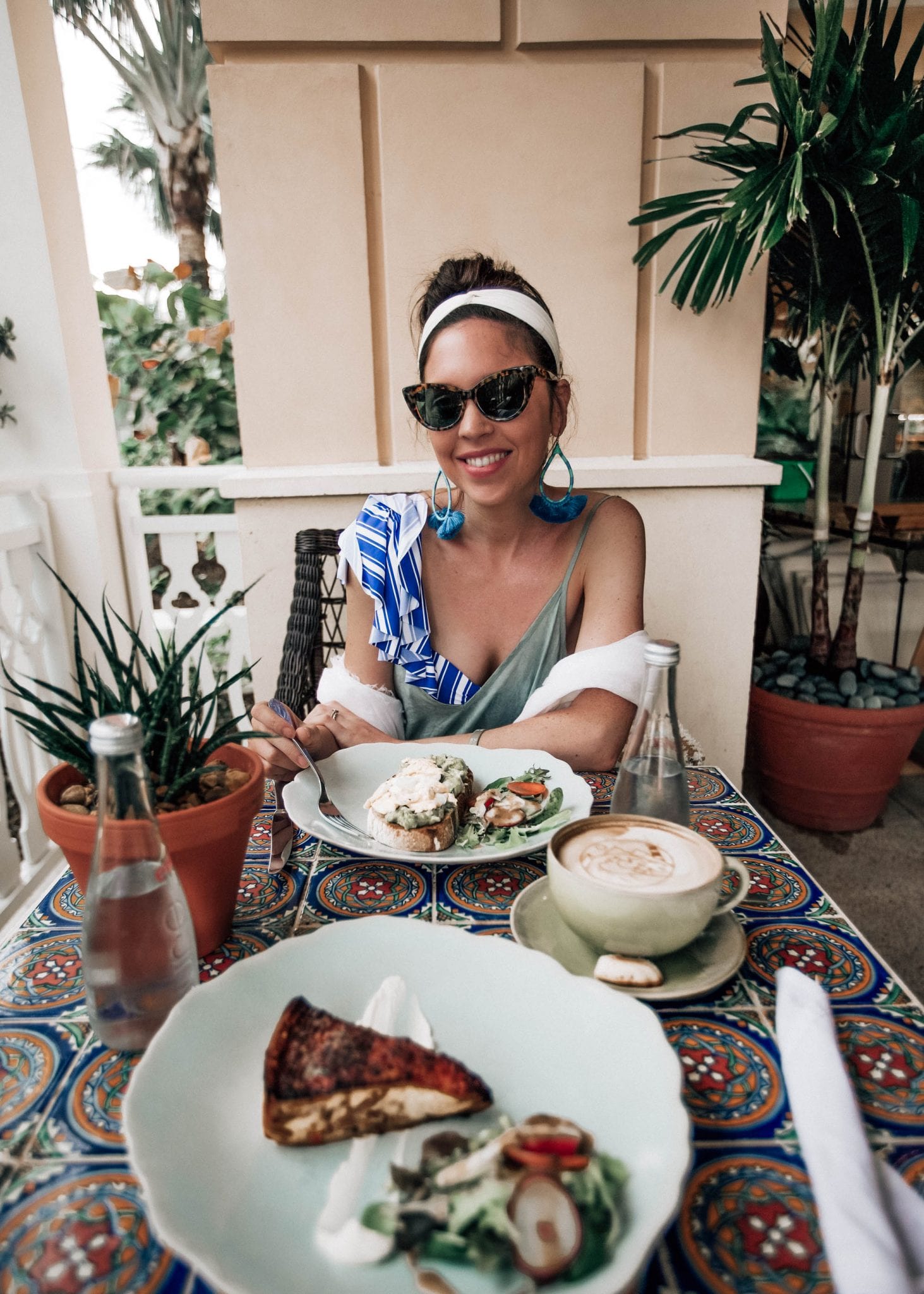 The Spa

I was so excited to book a foot massage experience at the ESPA spa (located in the center of Grand Hyatt about 7 floors up). On the spa menu, I specifically booked the 'Pied A Heaven' for 60 minutes and it was incredible. I was so relaxed afterwards that I could barely move… it felt so amazing and I'd highly recommend for a truly calming escape. Plus, the service was some of the best. My masseuse was very friendly and I enjoyed talking with her about life lol. She even mentioned she used to live in NC while she was getting her license! The entire spa is beautiful and you'll also find a fitness center within it.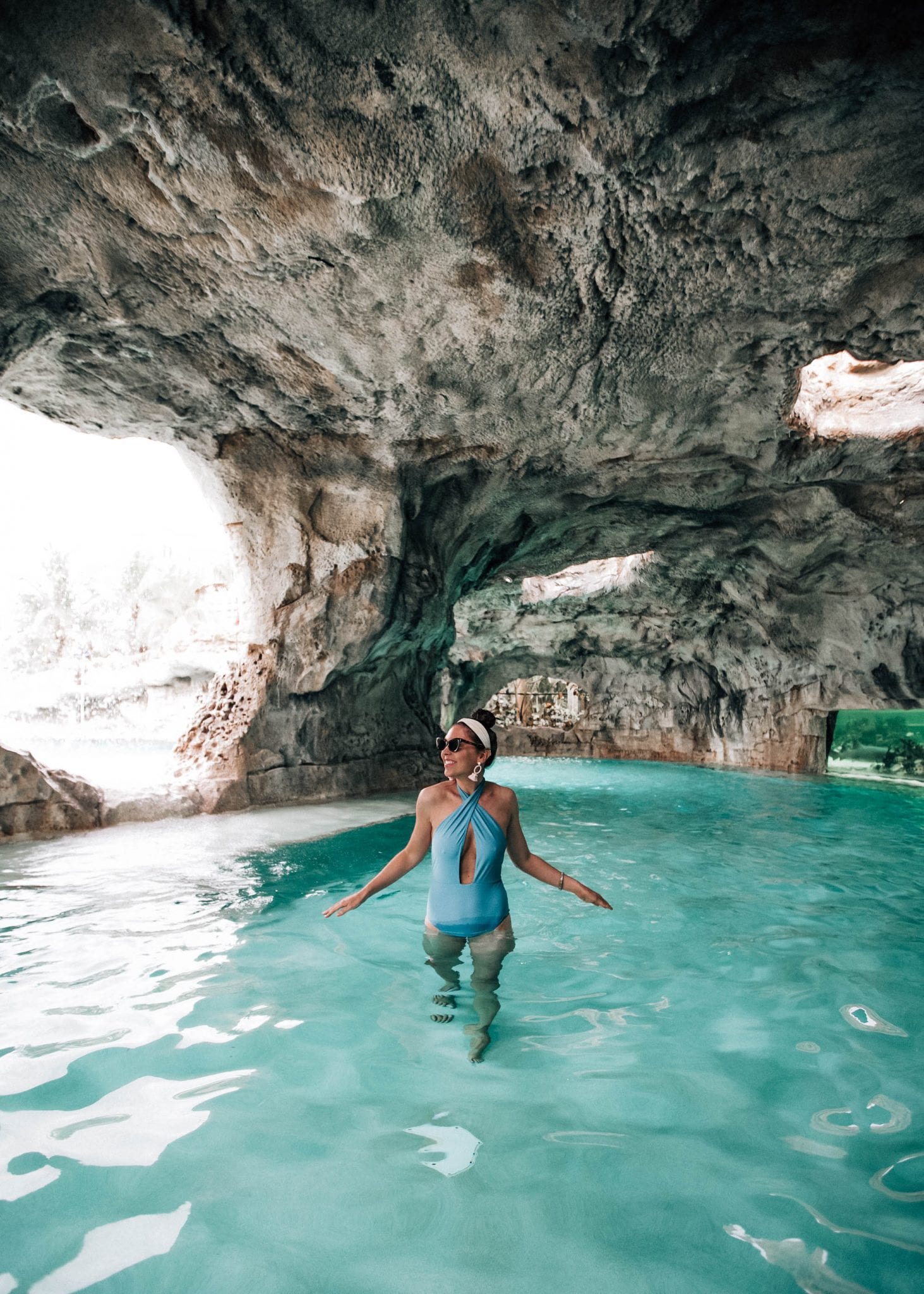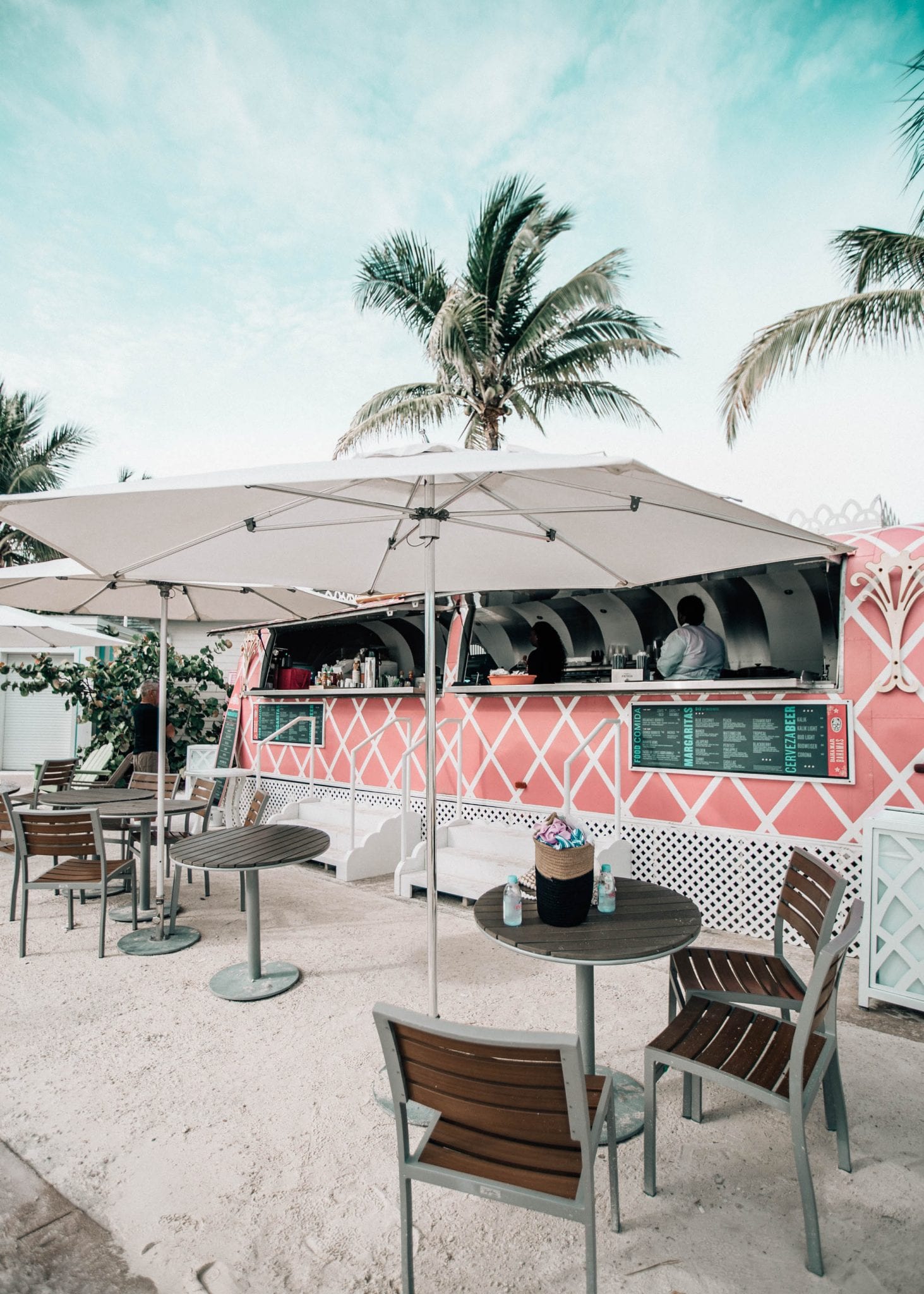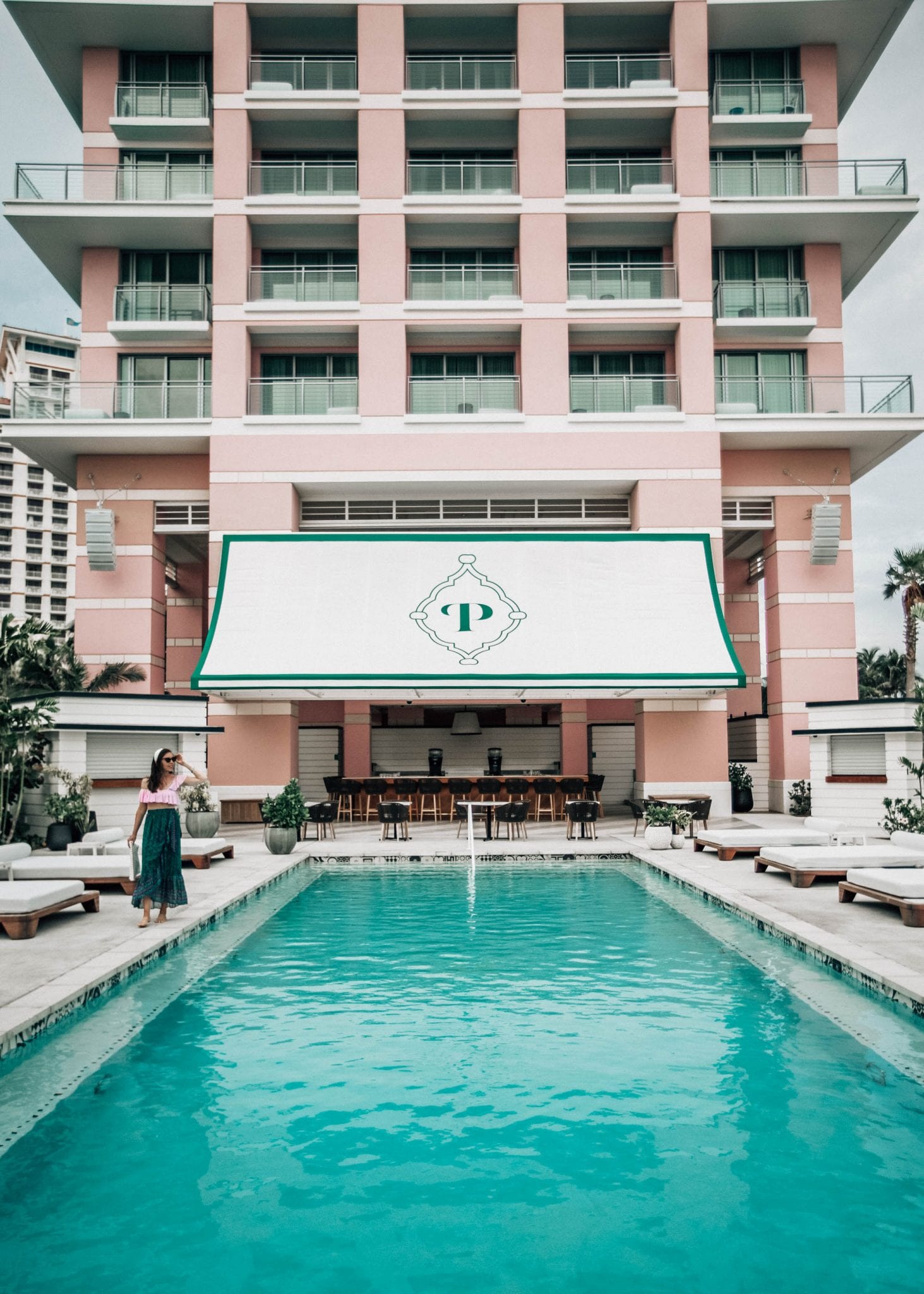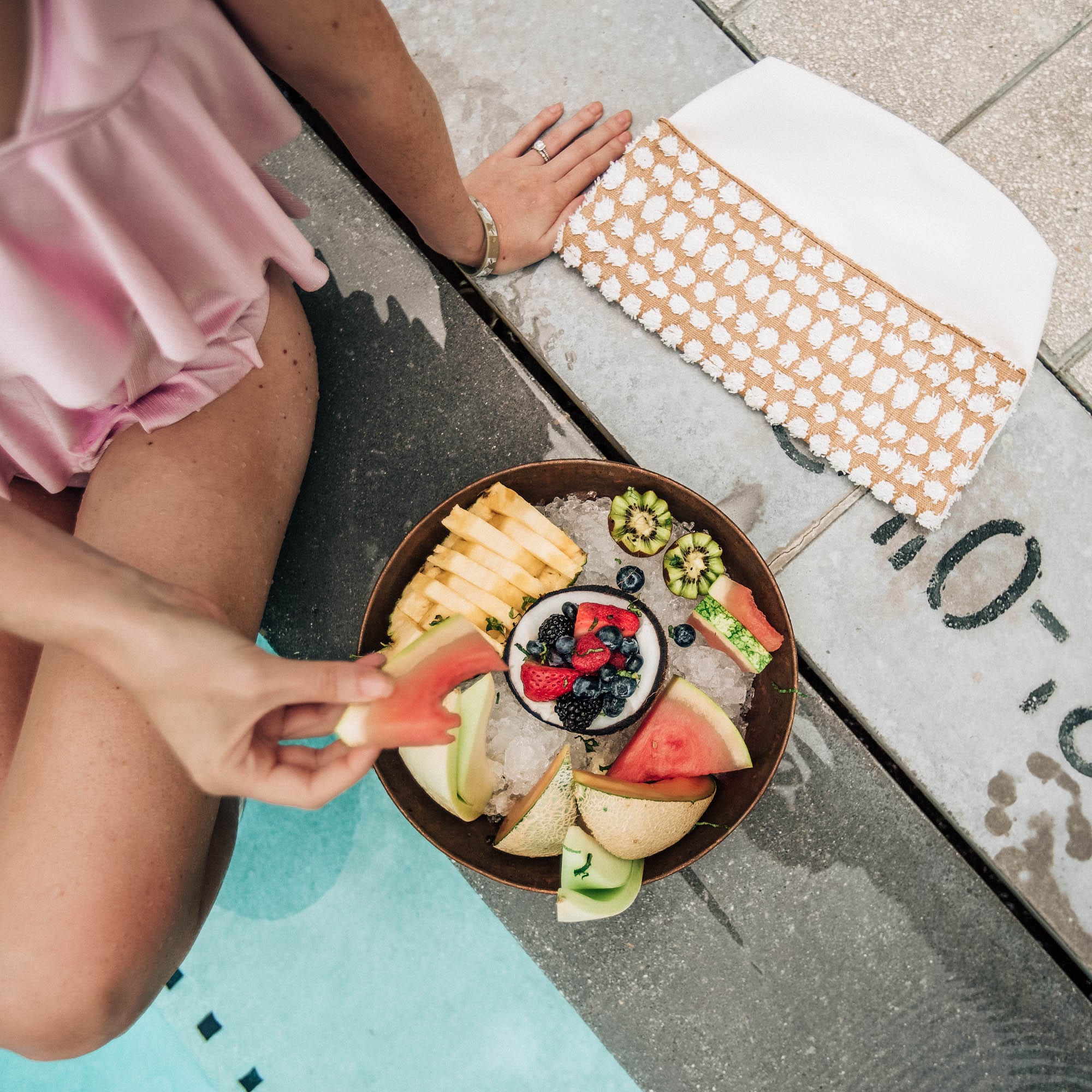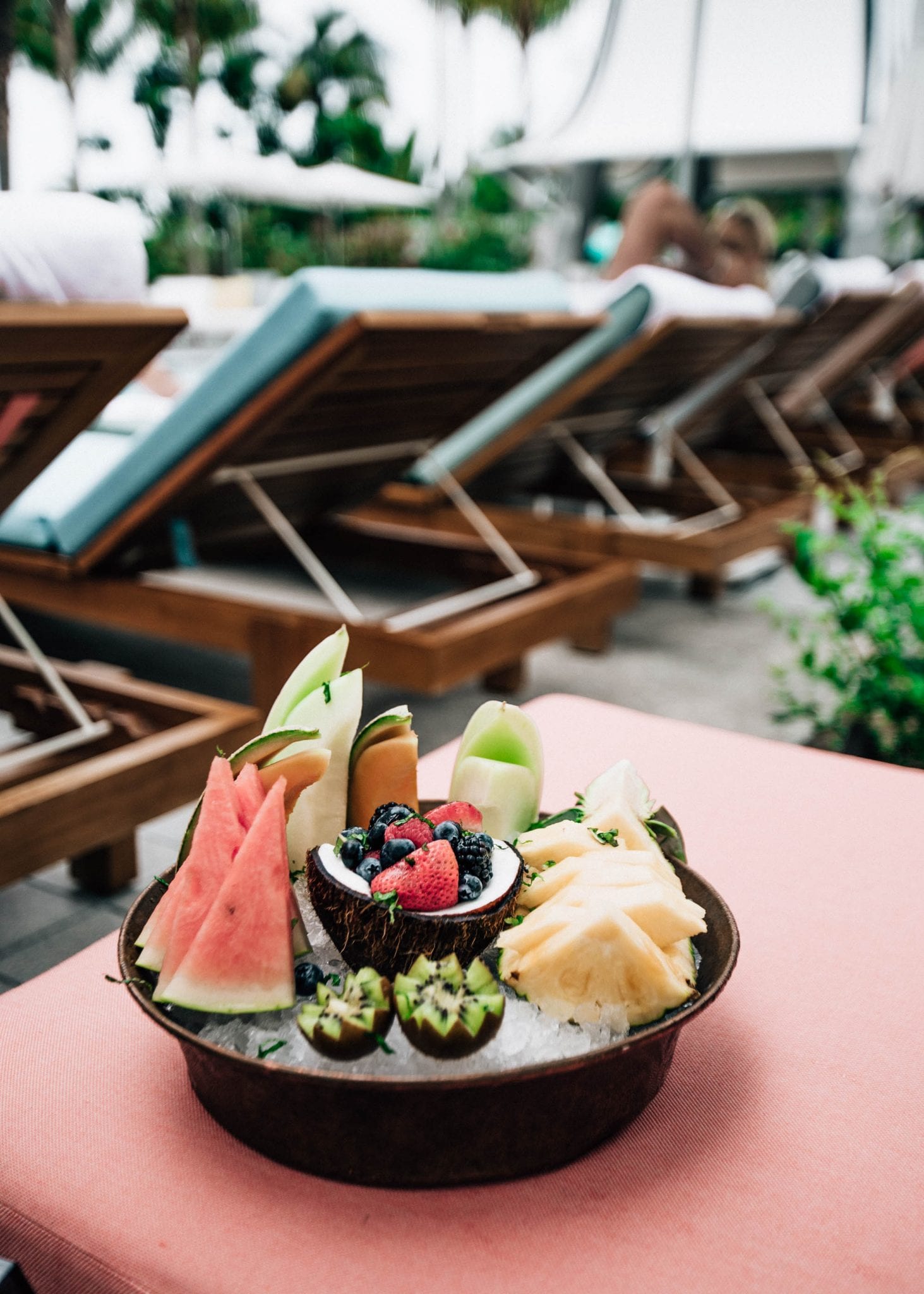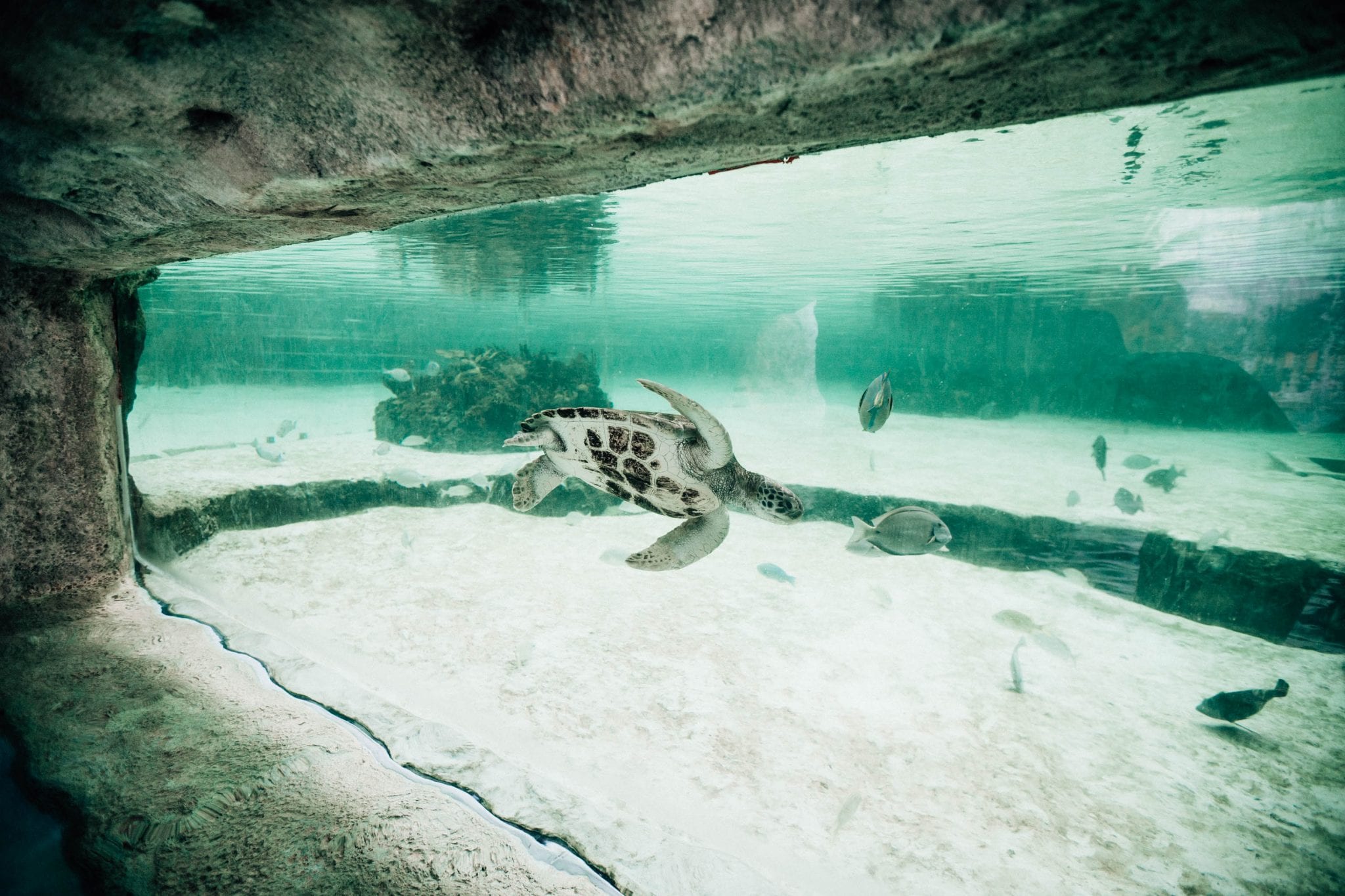 Overall, our stay was very nice and Baha Mar is a beautiful resort with a lot of options for dining and enjoying the Bahamas for a few days. I do think that next time we'll want to try visiting another island to see more of the Bahamas since so many of the locals I met recommended Harbour Island, Exuma, and Eleuthera. However, I know that may involve more traveling and might not be quite as convenient. The convenience to getting to Baha Mar was one of the highlights, in my opinion. Also, it's just the beginning of this resort. Word on the street is that they're going to be adding a ton of new shopping and even possibly a water park (according to our sources aka driver to the airport). If you enjoy large resorts that offer a lot of things to do, eat, and enjoy during a tropical getaway, Baha Mar is your place.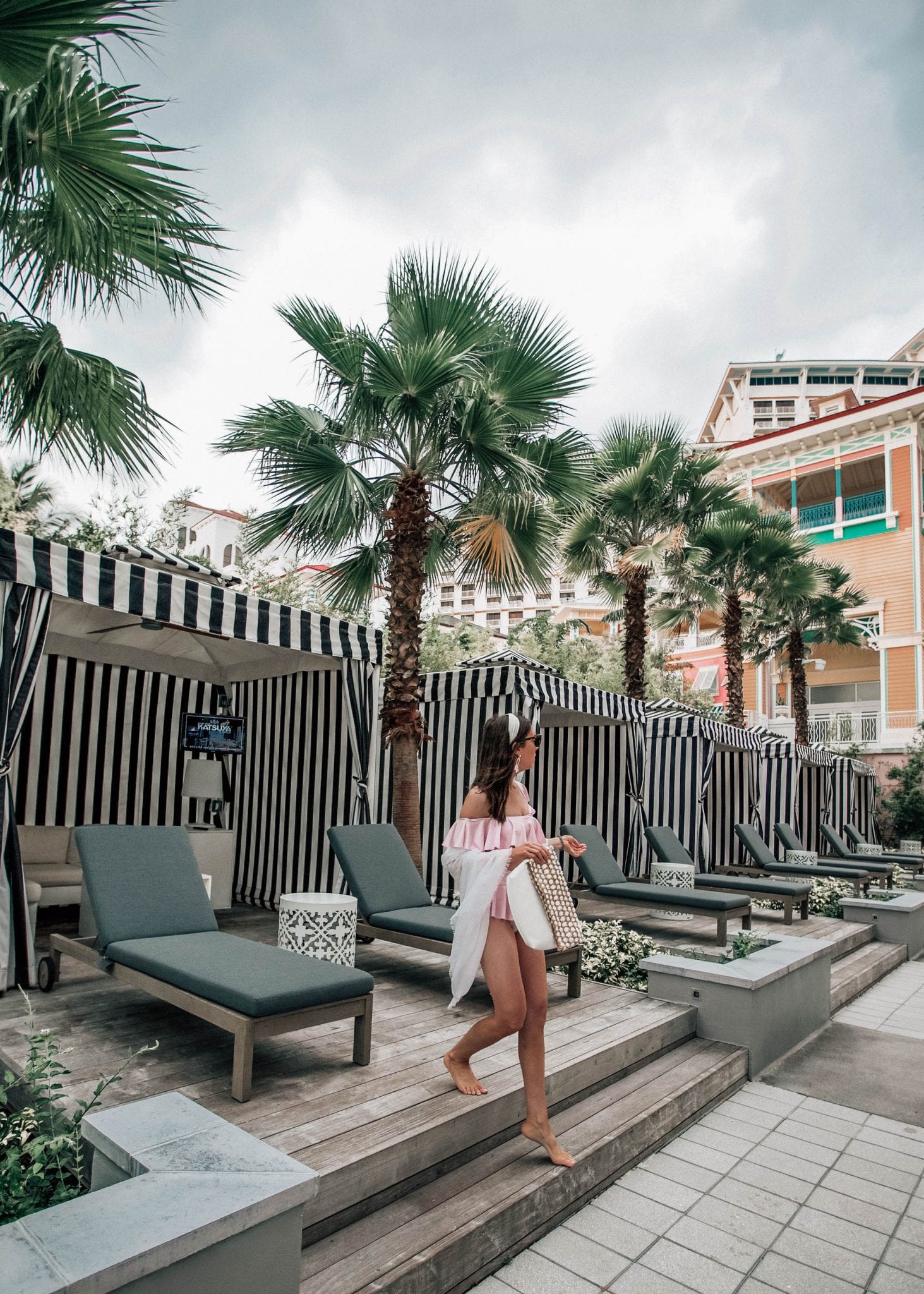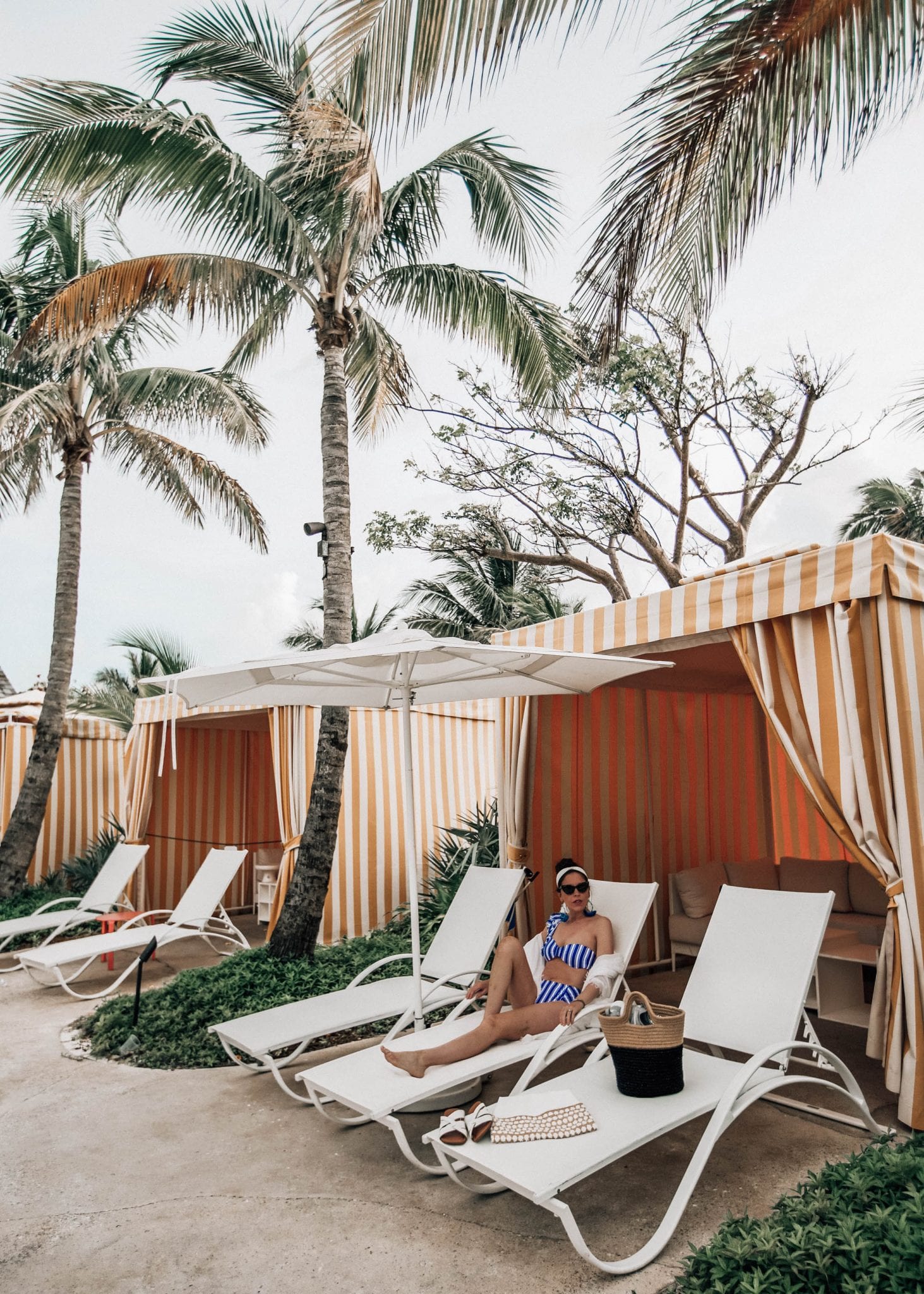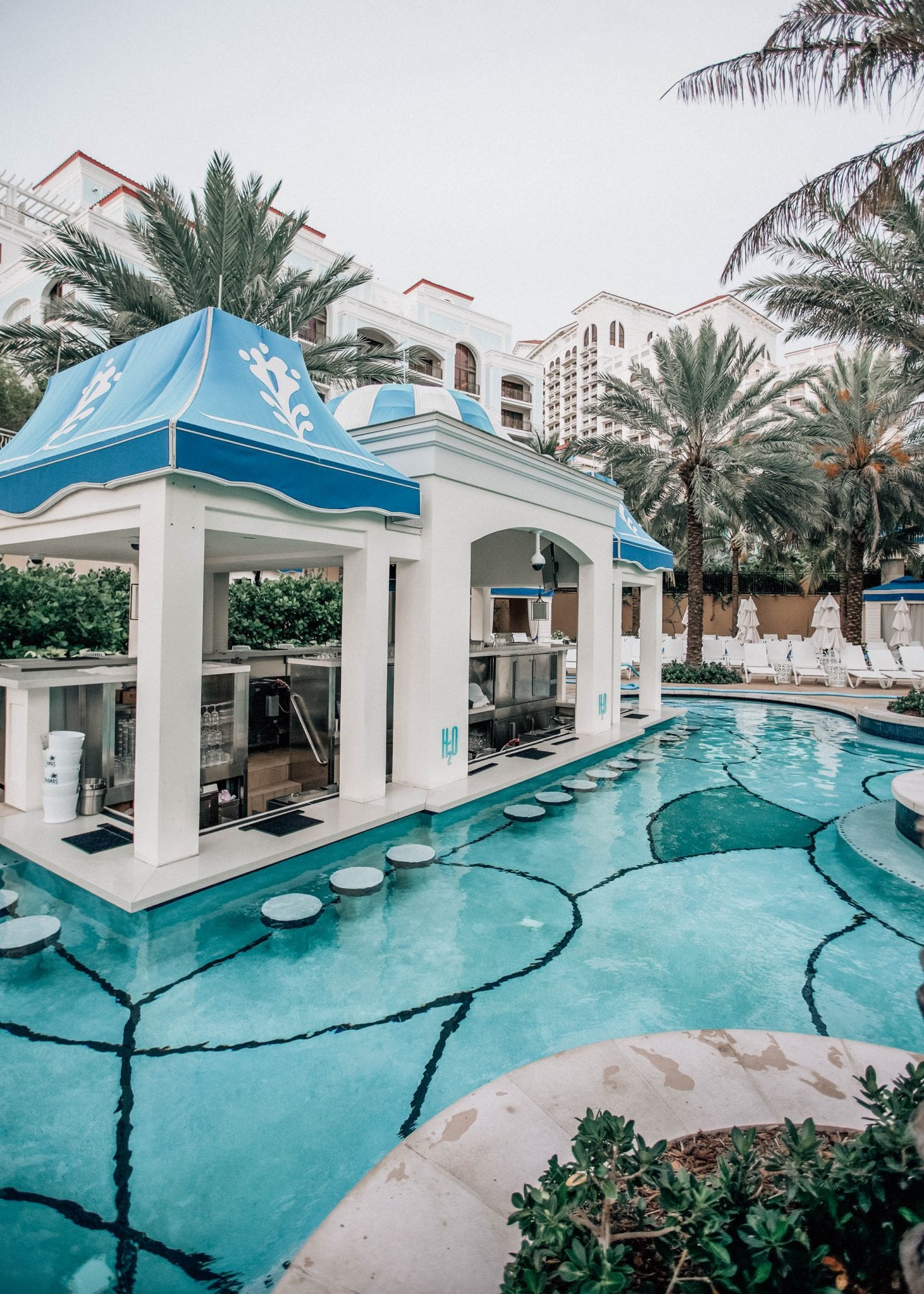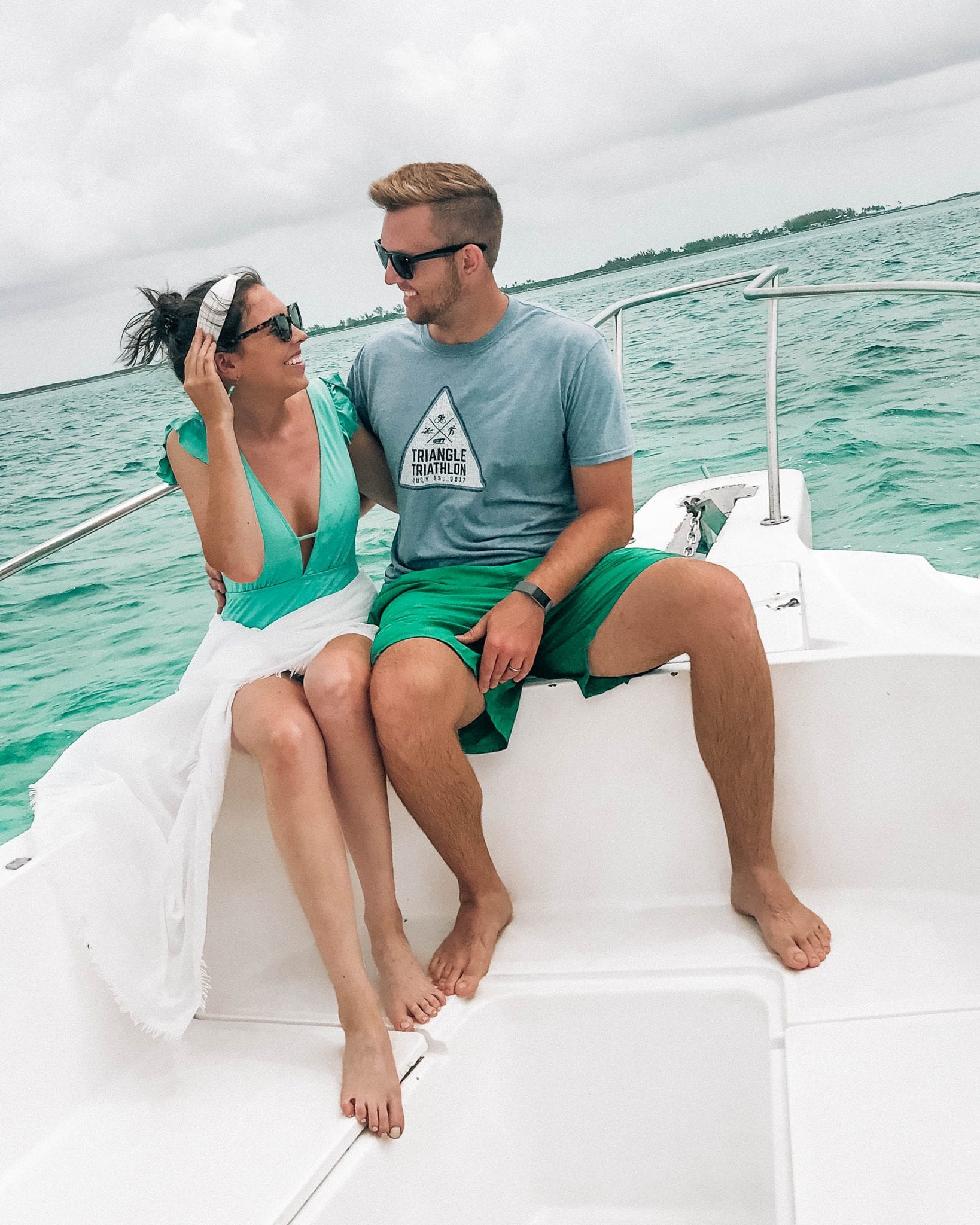 This post was written in partnership with Baha Mar.