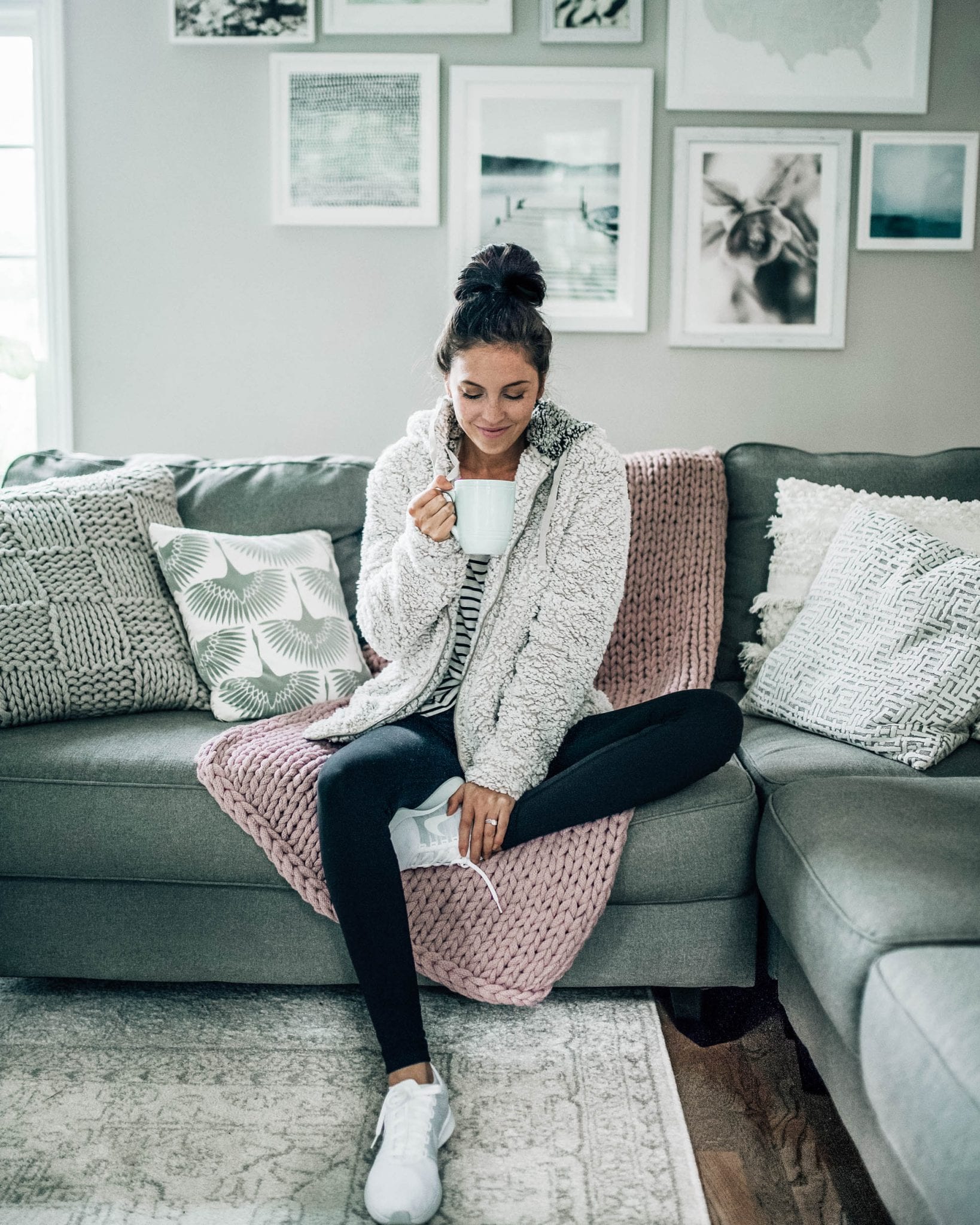 <center>

</center>
Happy Monday!
I wanted to share my TOP 10 of the Nordstrom Anniversary Sale since I know this sale can be so overwhelming. If you haven't had the chance to shop the sale (public access will start this Friday), I'm hoping there will be a lot of restocks on popular items. I can't believe how quickly some things sold out.
I ordered a few items online that will come tomorrow so, if you are curious to see those, I'll add them in over the next few days.


If any of these items are sold out in your size, I'd recommend checking back daily! I've already seen them restock some popular options.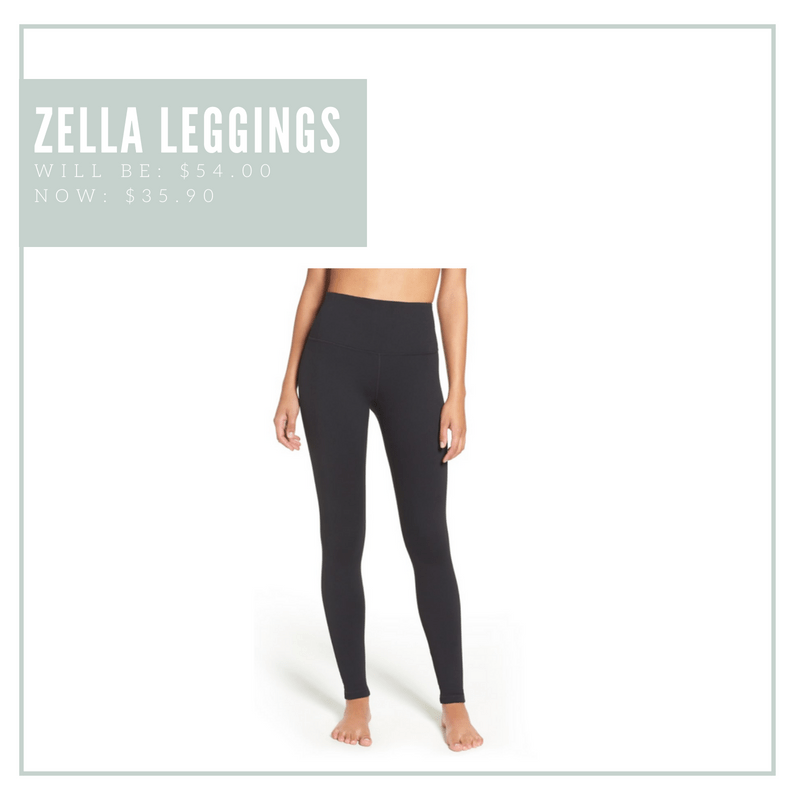 I've always loved Zella leggings and the brand in general but I've never actually owned a black pair of Zella leggings and thought that needed to change. I'm actually wearing these right now and I can't say enough good things about the quality, comfort, and fit! I think they are the perfect "pants leggings" meaning they can be worn as pants with a long butt-covering blouse or cardigan and boots but they also work well as activewear! If you're in need of a high quality black pair of leggings, these are IT.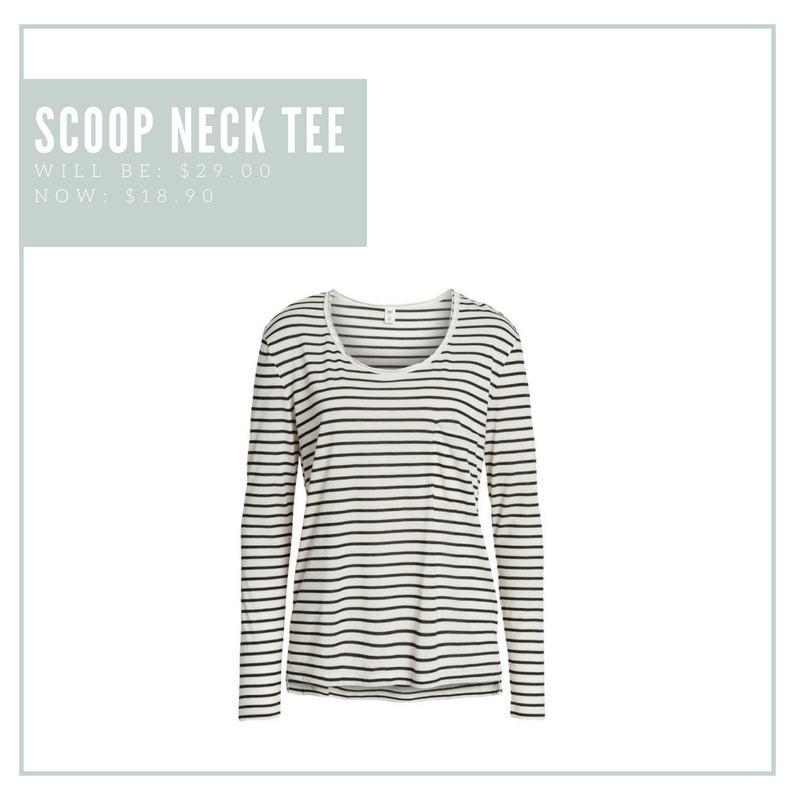 This tee is one of the best sellers and for good reason! It's so inexpensive, a great basic to have, and comes in so many colors. I went with the black/white stripes to mix and match with different outfit options but I love them all! This is another item that may sell out but check back for restocks!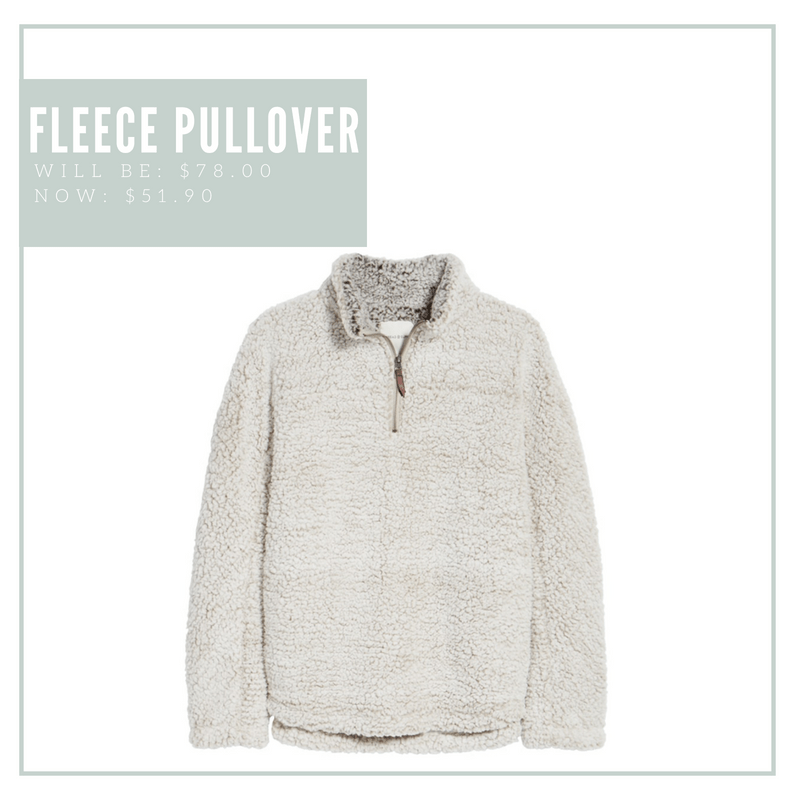 I remember seeing this pullover on everyone throughout the winter months and never caved to getting one for myself. This time, I was walking around the store on the first day of the sale and came across this zip-up version (will likely restock later this week). I tried it on and immediately became one of my favorite things soon-to-be in my closet. If you run into me this fall or winter, you'll likely see me wearing this, my leggings, and these sneakers. 🙂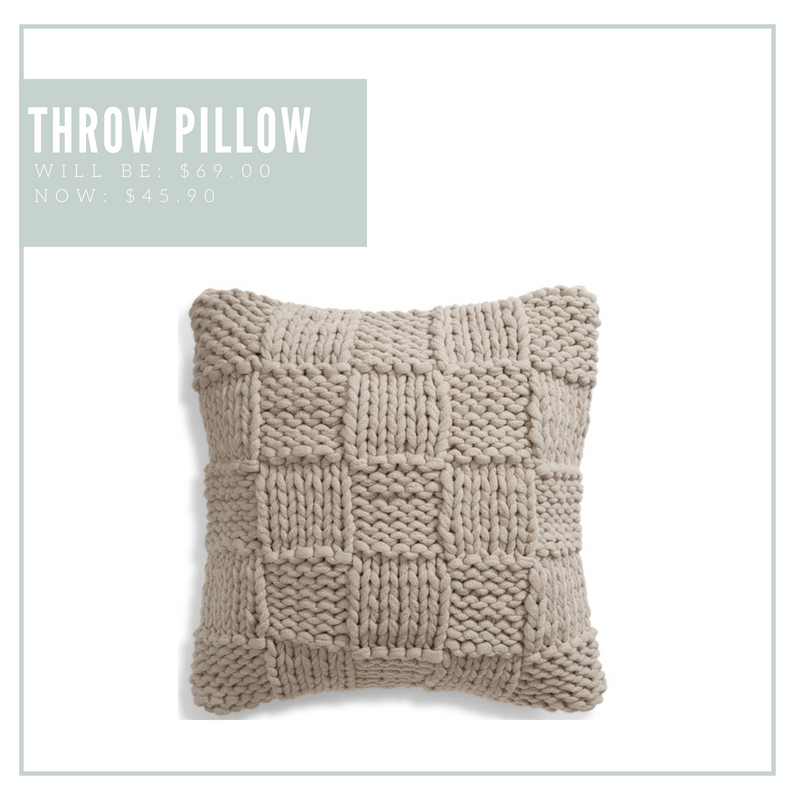 As I was checking out, I saw this pillow from a distance and had to go see it for myself. I've found it hard to find the "chunky knit" look for less and I was shocked to see this price. I almost want to grab a few more because once fall/winter comes around, my favorite decorating trick is cozy pillows everywhere! This one comes in a bunch of colors too!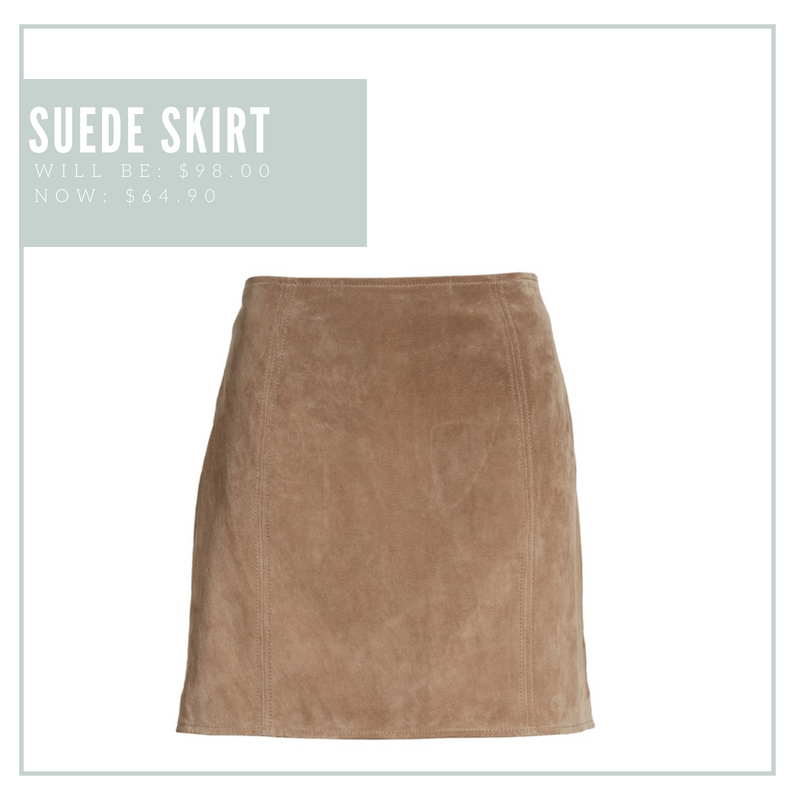 I'm not at all surprised that this skirt is almost sold out. I'm sure it will restock soon but this A-line suede skirt is marked down almost half off and comes in two beautiful neutral colors…. no wonder it's one of the most popular items. I, surprisingly, went with the tan rather than the grey because I felt like it would go with more fall tops. I've already worn this multiple times on Instagram and I'm wearing the 25 (size down!).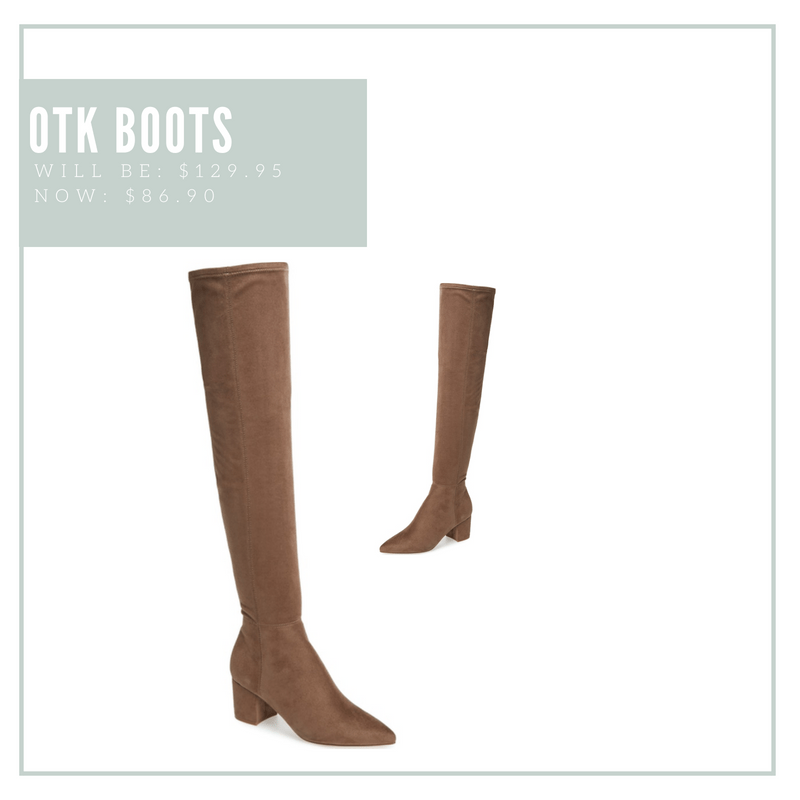 One of my favorite boot styles is back again this year but even better! I wore a very similar pair all last year but this year's style has an even pointier toe and just looks a bit more dressy, which I love! These are now under $100 and also come in black if you're in need of an over-the-knee boot!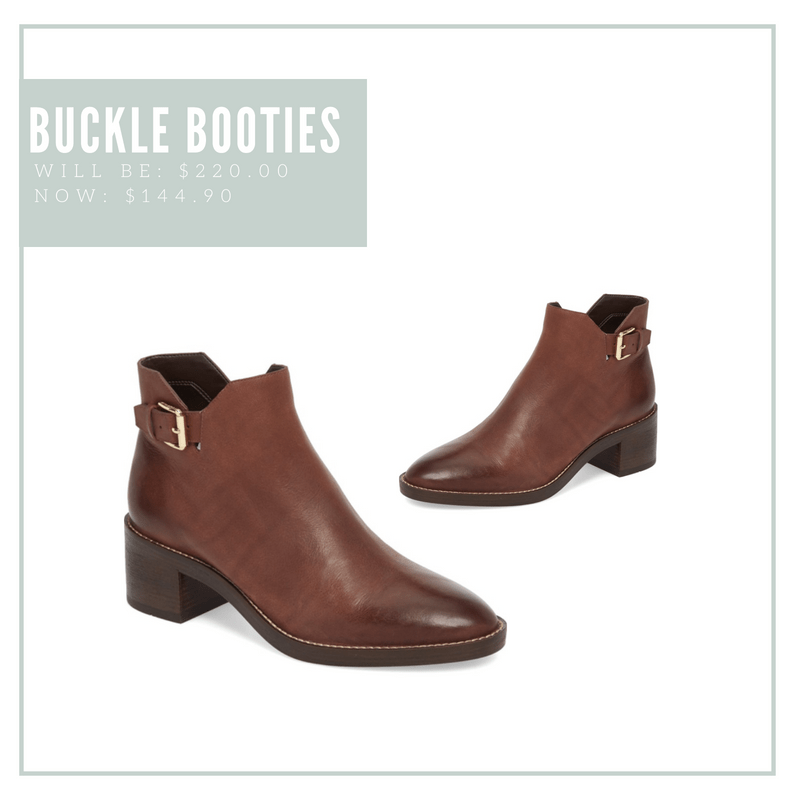 I don't know what it is about these booties that made them the first thing to add to my cart but I just love the versatility and color for fall. My most worn shoe ever is a very similar bootie (same color/same style) but they got to be a little too worn and wrinkled so I thought it was time to upgrade to a new replacement pair! Super high quality and I know these will last me years and years!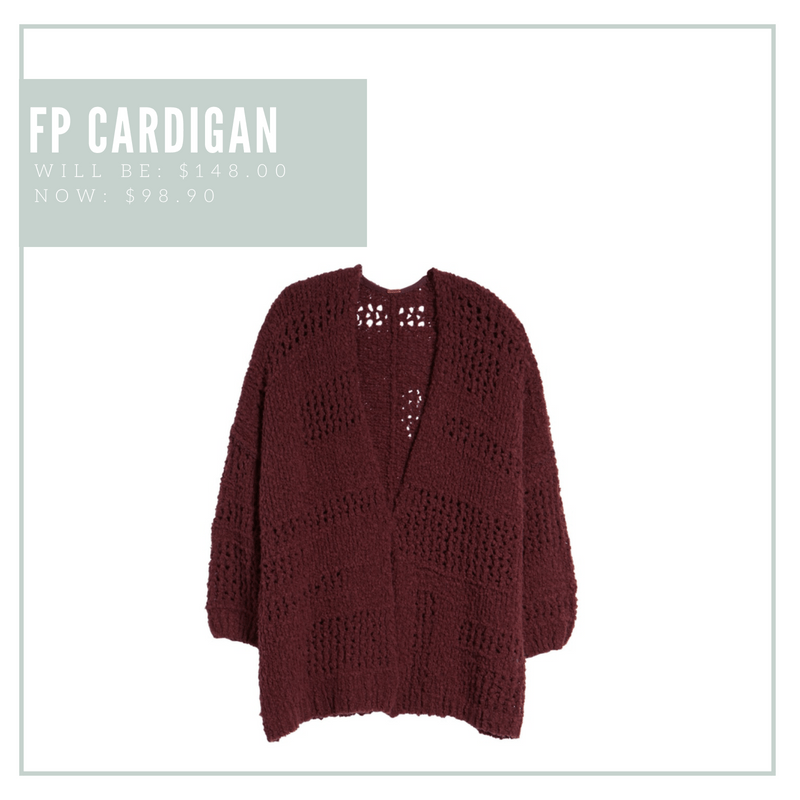 This cardigan was really popular last year but I never wanted to spend over $100 for a cardigan… well, now they are a little under $100 and come in a new beautiful burgundy color along with ivory and black! I have a feeling I'll be wearing this on repeat this year once the temps cool down a bit. I love the oversized fit and texture of this cozy thing.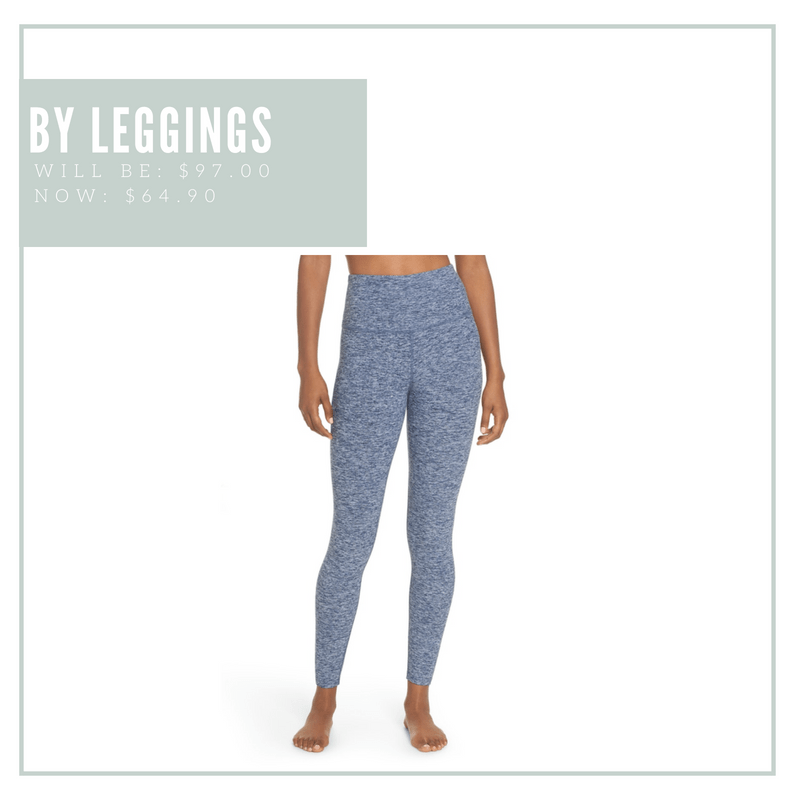 I know I already included one pair of leggings earlier in this list but I had to save my best for (almost) last. Beyond Yoga High Waist leggings are my jam. They are, by far, the comfiest material to lounge around in, work out in, basically live in. I have them in grey, grey/black, and now a turquoise color once the UPS man delivers them. Unfortunately, they sold out super quick but should definitely be restocking, hopefully! I'll let you know as soon as they do! Follow on IG stories for the quickest restock alerts.
My TOP favorite item in all of the sale is actually not clothing OR shoes (shocking). It is the coziest chunky-knit blanket that resembles the $500+ ones on Etsy but comes in at a much lower price of $65. I want every color. The size is more of a rectangle and isn't the largest I've seen but, for the price, is so worth it. It makes such a difference in any room with the cozy texture. I posted a few photos of it on Instagram already and it isn't sold out (yet)!
Hope you all have a good week! I'm working on a fun post for Friday so most of my time will be spent planning all of that. If you have any questions about the Nordstrom Sale, please let me know! I'd be happy to help!
xo, Shelby

<center>

</center>