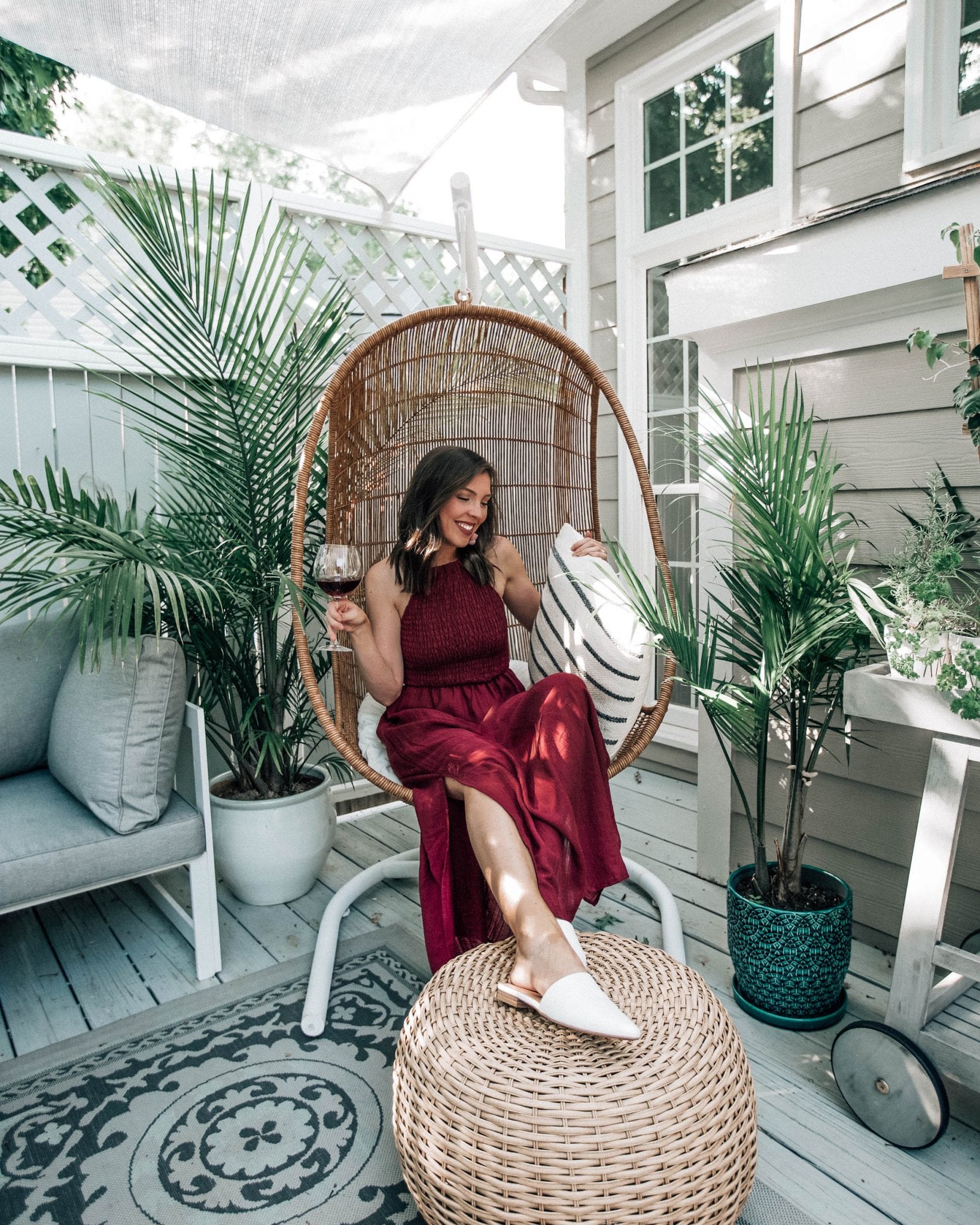 Back in February or March, I found a big beautiful hanging egg chair in Marshall's and it was probably my favorite home find of all time. You just cannot beat a rare Marshall's or TJ Maxx find. After sharing photos of it a few times on Instagram, I had some questions about where I found it, which resulted in me explaining how lucky I was to find it at my local Marshall's and wishing them luck at finding their's. However, after doing some research online, I found several similar chairs that, if I hadn't lucked out, I'd probably be selecting from online!

There are two main factors to consider when shopping for one of these bad boys: the color scheme of your space and if you have a ceiling it could hang from (or if you'll need a standing one). Ours is outdoors on a non-covered deck so the standing option was perfect however I've seen several of these hanging from a covered porch or even in a living room. It just depends on your vision for the space.

Let's get into what was found…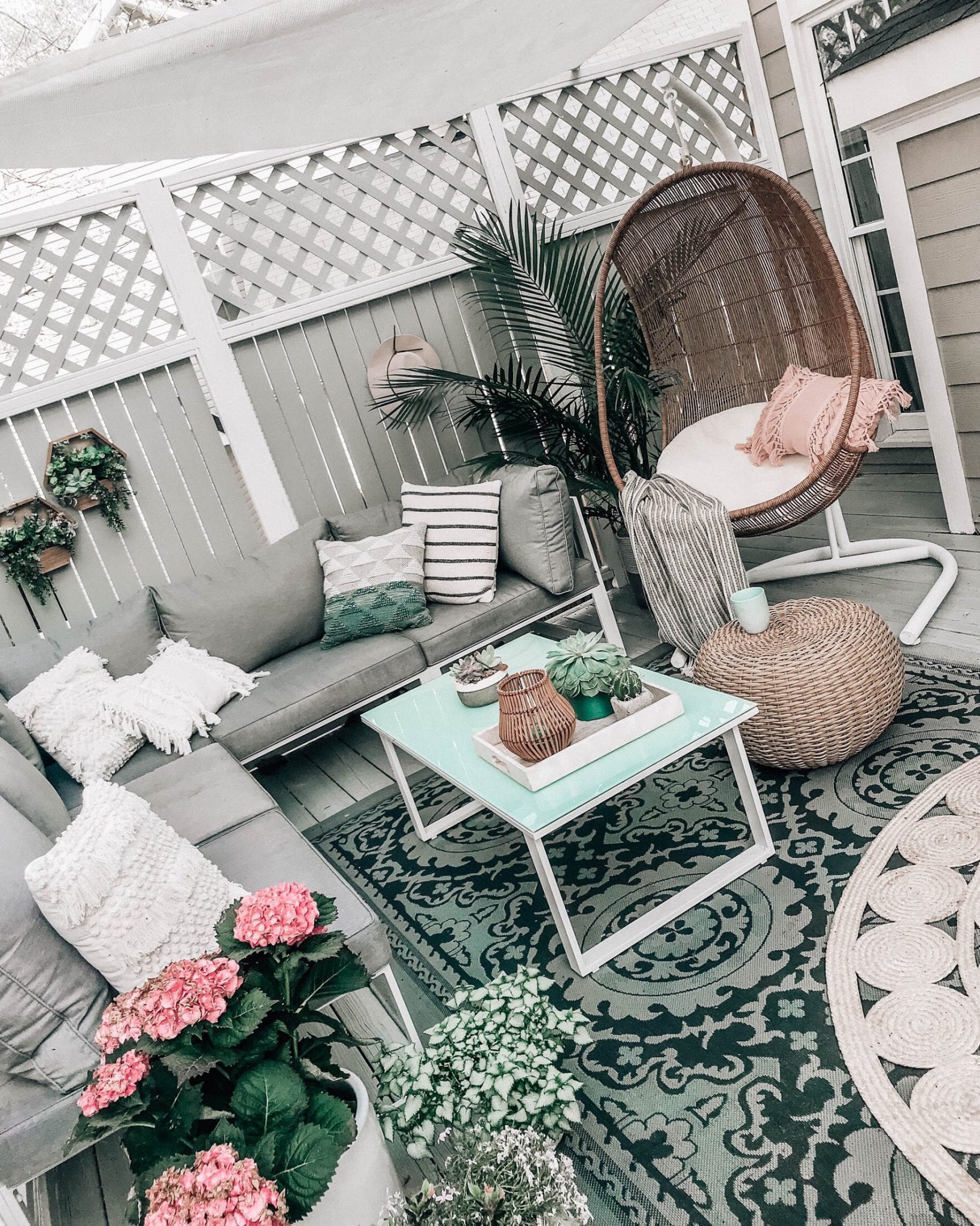 I've been living in ours all spring and summer and it's been my favorite part of our outdoor space, for sure. Hopefully this helps a little bit if you're looking for one! Happy Tuesday!
other decor pictured above:
<center>

</center>