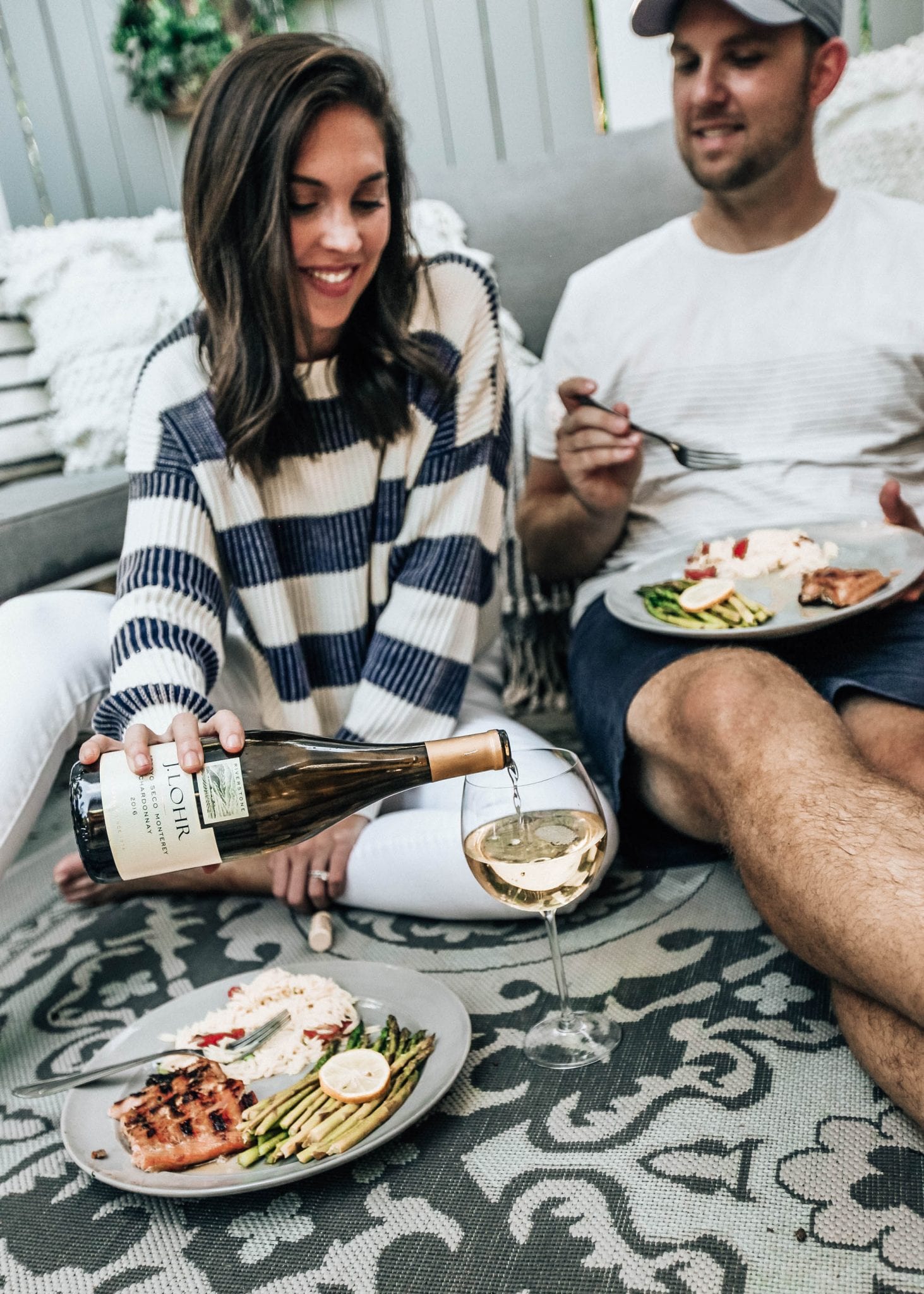 If I had to choose a favorite part of every day, it would probably be dinner time with my husband and catching up with each other about our days after an evening walk with Colbie (our dog). With how nice the weather has been lately, we've been eating outside any chance we can and winding down the day with a glass of one of our favorite Chardonnays… J. Lohr Estates Riverstone Chardonnay, paired best with good company and even better food. My wine-expert parents turned me on to J. Lohr Vineyards & Wines and I've been a fan ever since. Out of all the different kinds of wine, I often find myself choosing Chardonnay mainly because it goes well with so many different types of food. Speaking of different types of food, there have been a few staple dinners in our home for the past few months and I'm excited to share them all below! Most days I'm working before and after dinner or TJ is off to a class or on a run so we like to keep the recipes quick and healthy as often as possible. When we do have a night where we're not on the go, we like to celebrate, spend quality time out on the patio, and open up a bottle of our favorite J. Lohr wine.

Most of what we eat can be described as "pescatarian". The first recipe we love to make on the grill is Grilled Salmon and Asparagus. The way we marinate the salmon is what makes it so good!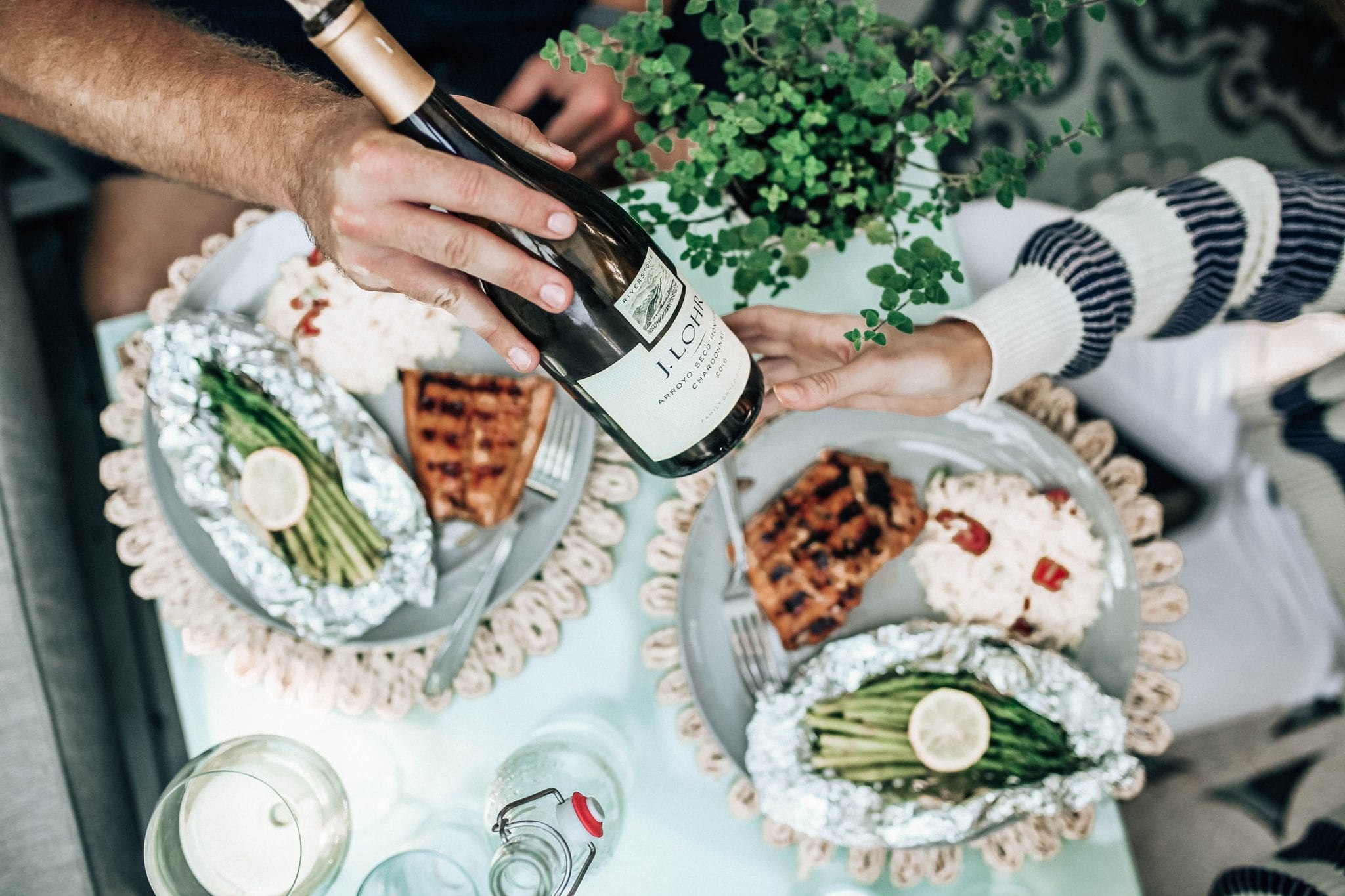 Brown Sugar and Soy Sauce Grilled Salmon

In a large plastic bag, we add:
⅓ cup soy sauce
⅓ cup brown sugar
⅓ cup water

The salmon is also seasoned with garlic, salt, and pepper. For the sides, we'll usually have some sort of orzo (this time we added tomatoes, basil, lemon w/ olive oil and red wine vinegar) or rice and grilled asparagus (with lemon and butter).

Once you create the marinade, you can let the salmon sit in the bag for as long as you want (ideally, 2 hours) until it's time to go on the grill.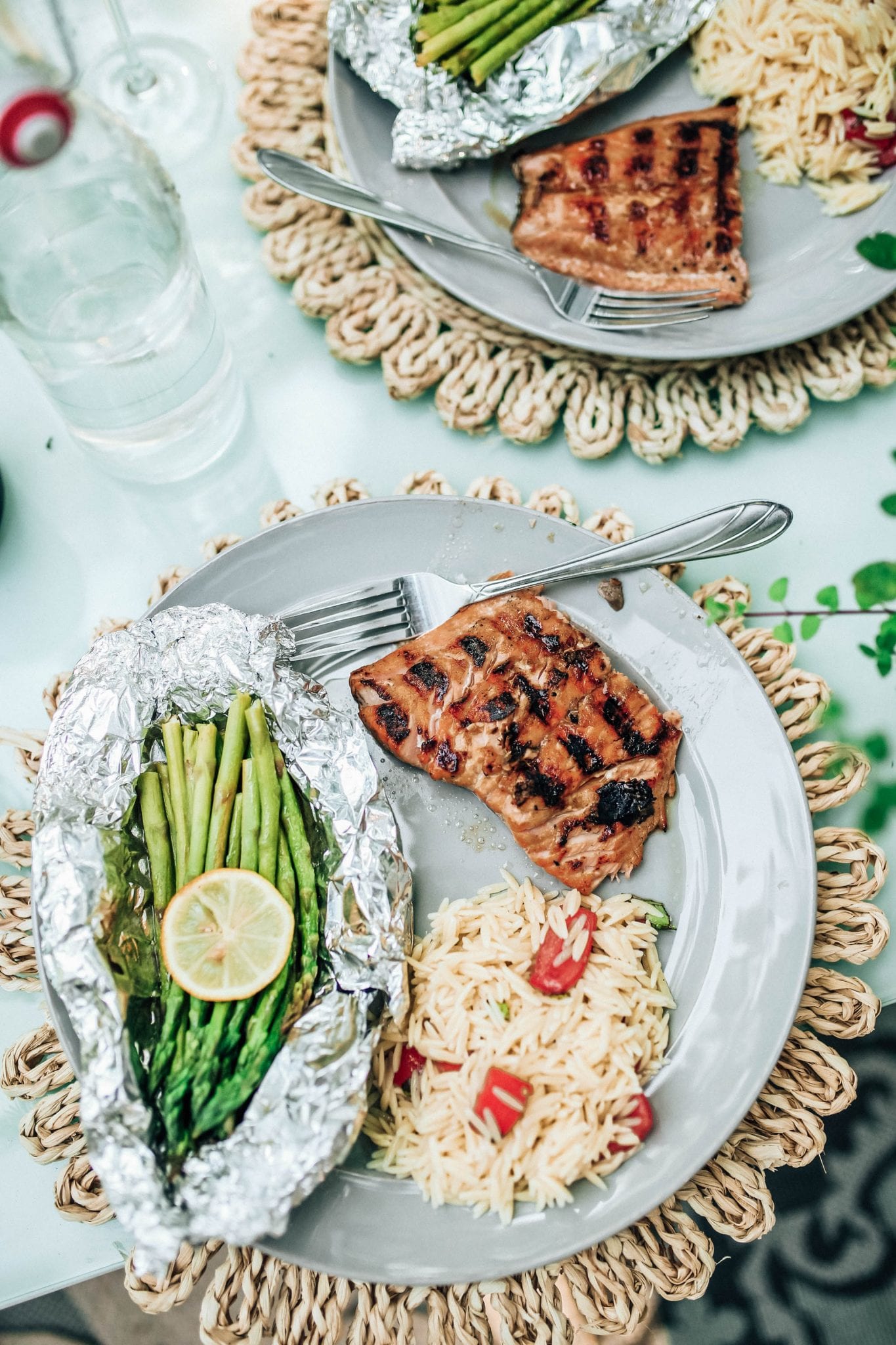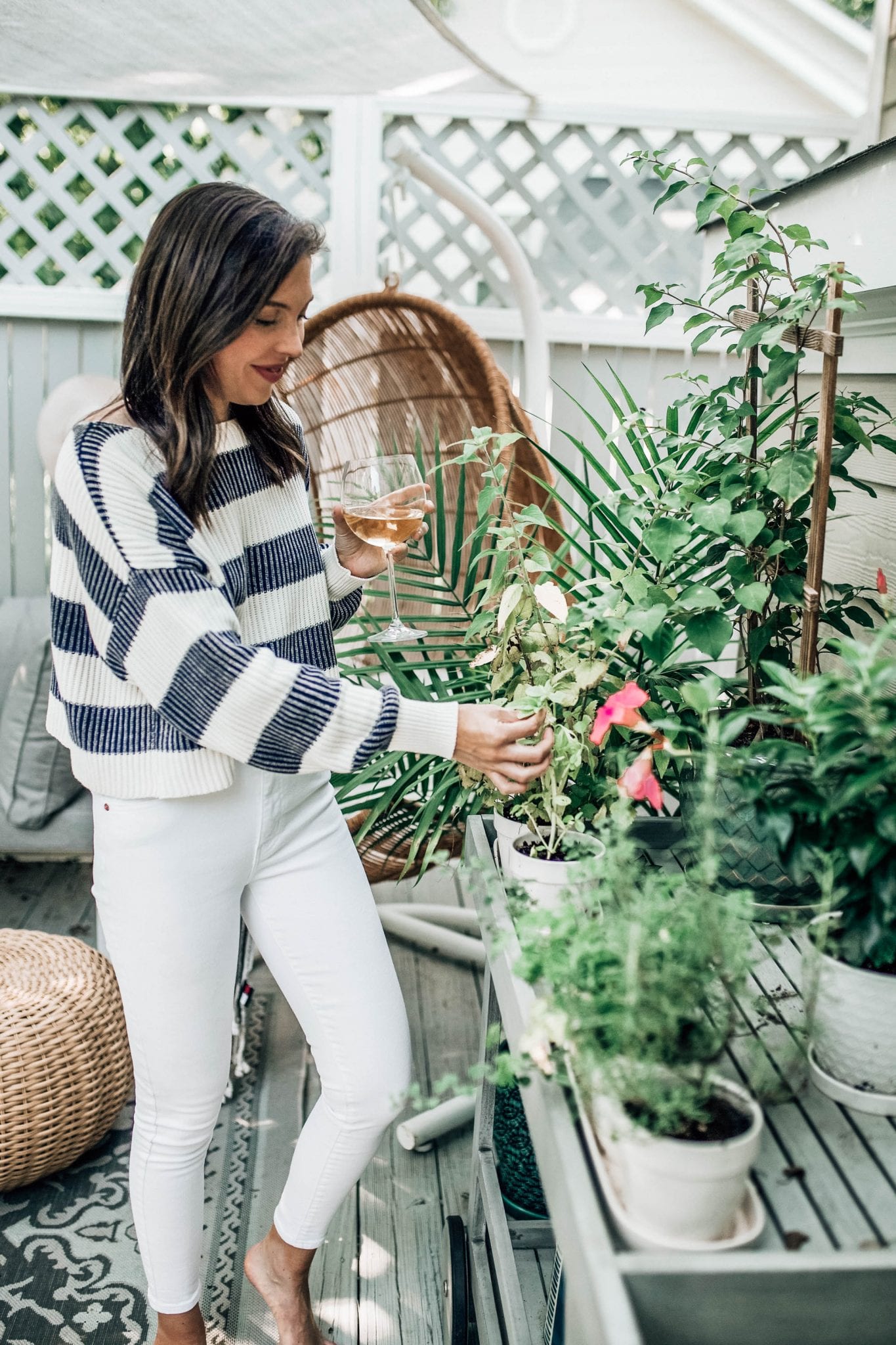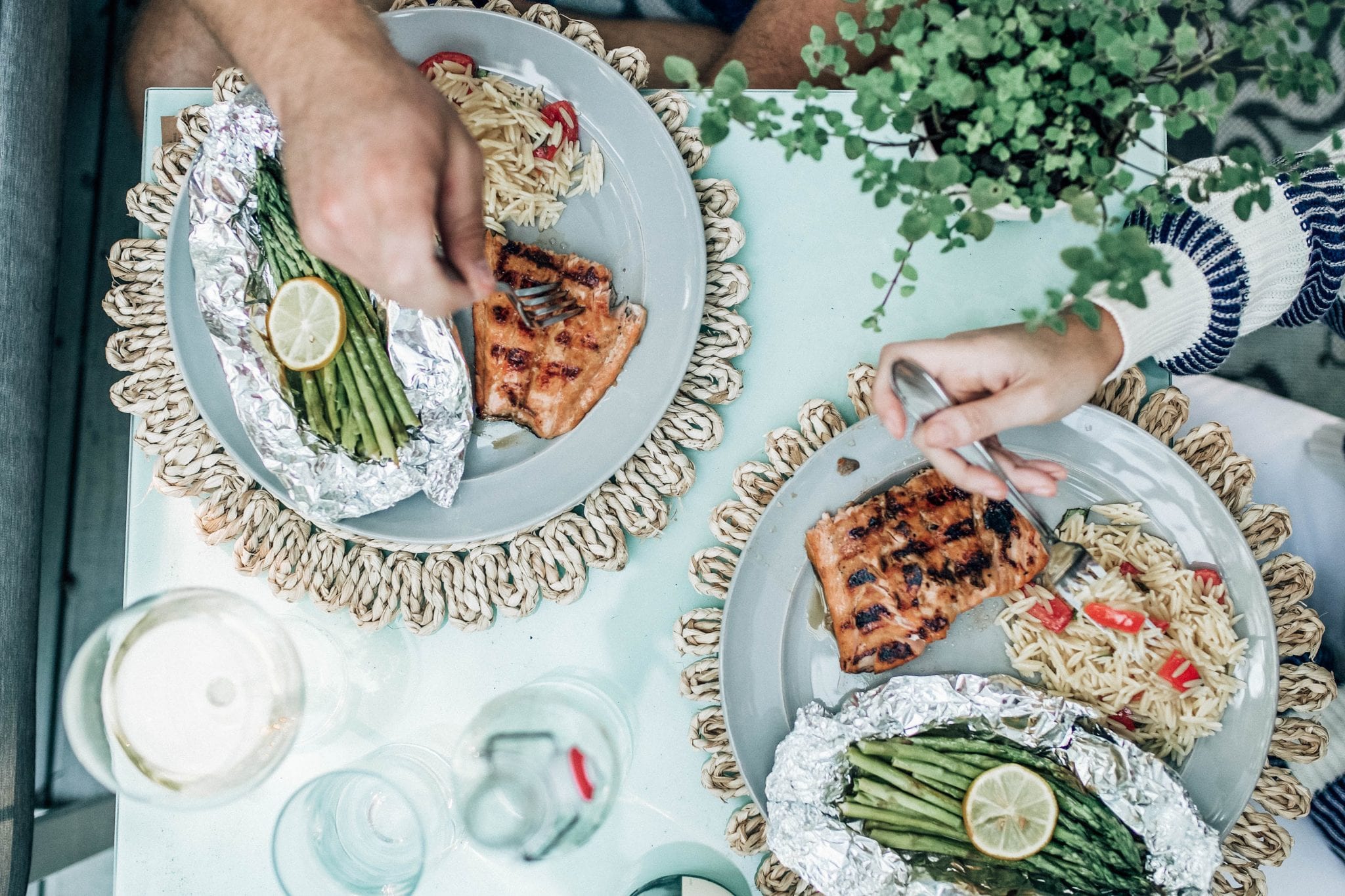 Our second go-to recipe is a simple brown rice/black bean/avocado bowl and the ingredients are:

Brown Rice/Avocado Bowl

Brown Rice
Black Beans
Avocado Slices
Corn
Cherry Tomatoes
Cheese, optional
Lime juice on top
You just put them all in a bowl and voila! Super simple and quick plus it's full of nutrients.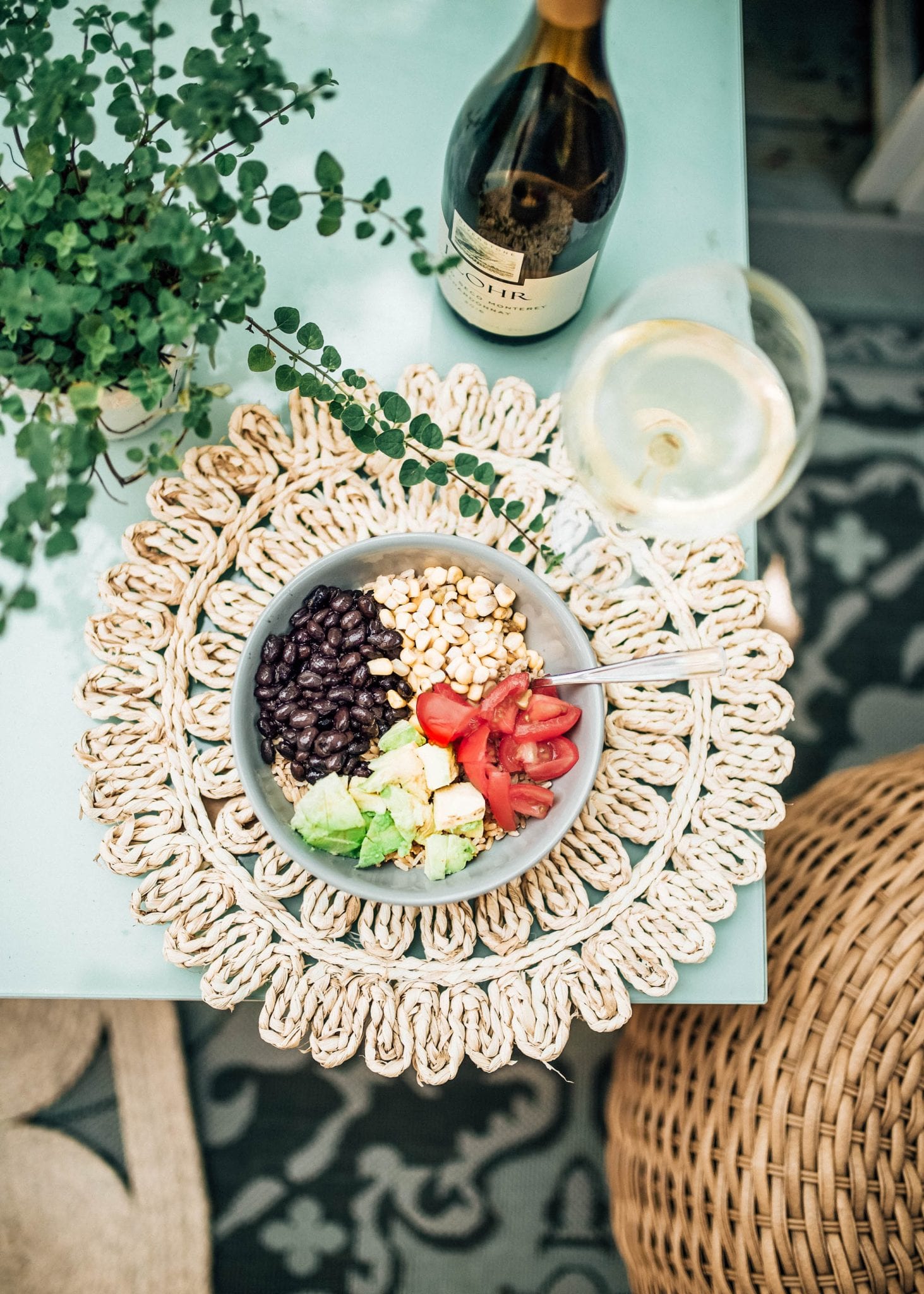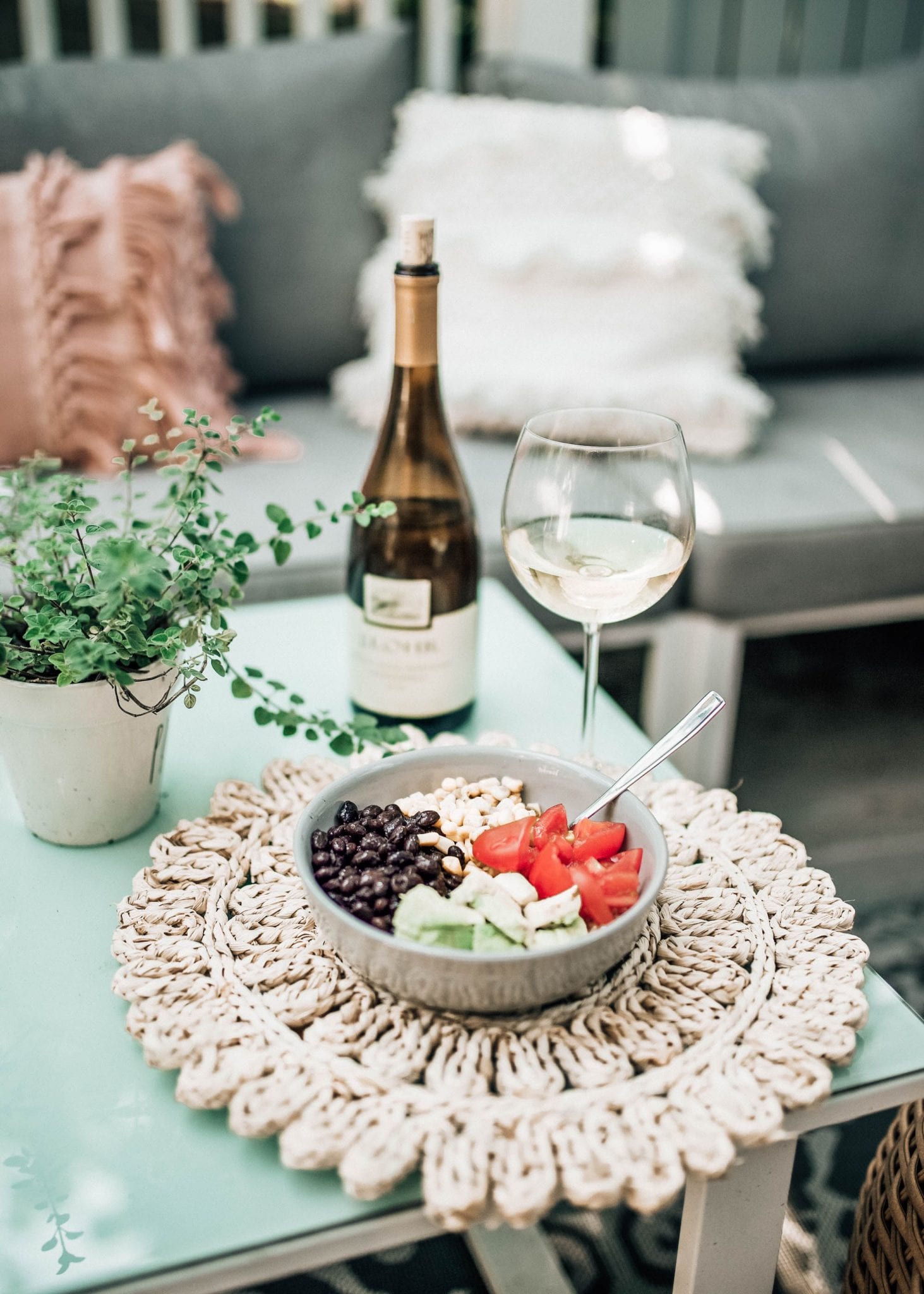 Our third on-repeat meal each week is a greek salad:

Greek Salad
Romaine lettuce chopped
Tomatoes
Red Pepper
Garbanzo Beans
Feta Cheese
Red Onion
Cucumber

Dressing:
¼ Cup Olive Oil
½ a Lemon, juiced
2 tablespoons of Red Wine Vinegar
1 teaspoon of Italian Seasoning


We'll usually have home-made sweet potato fries with this one and it's so delicious!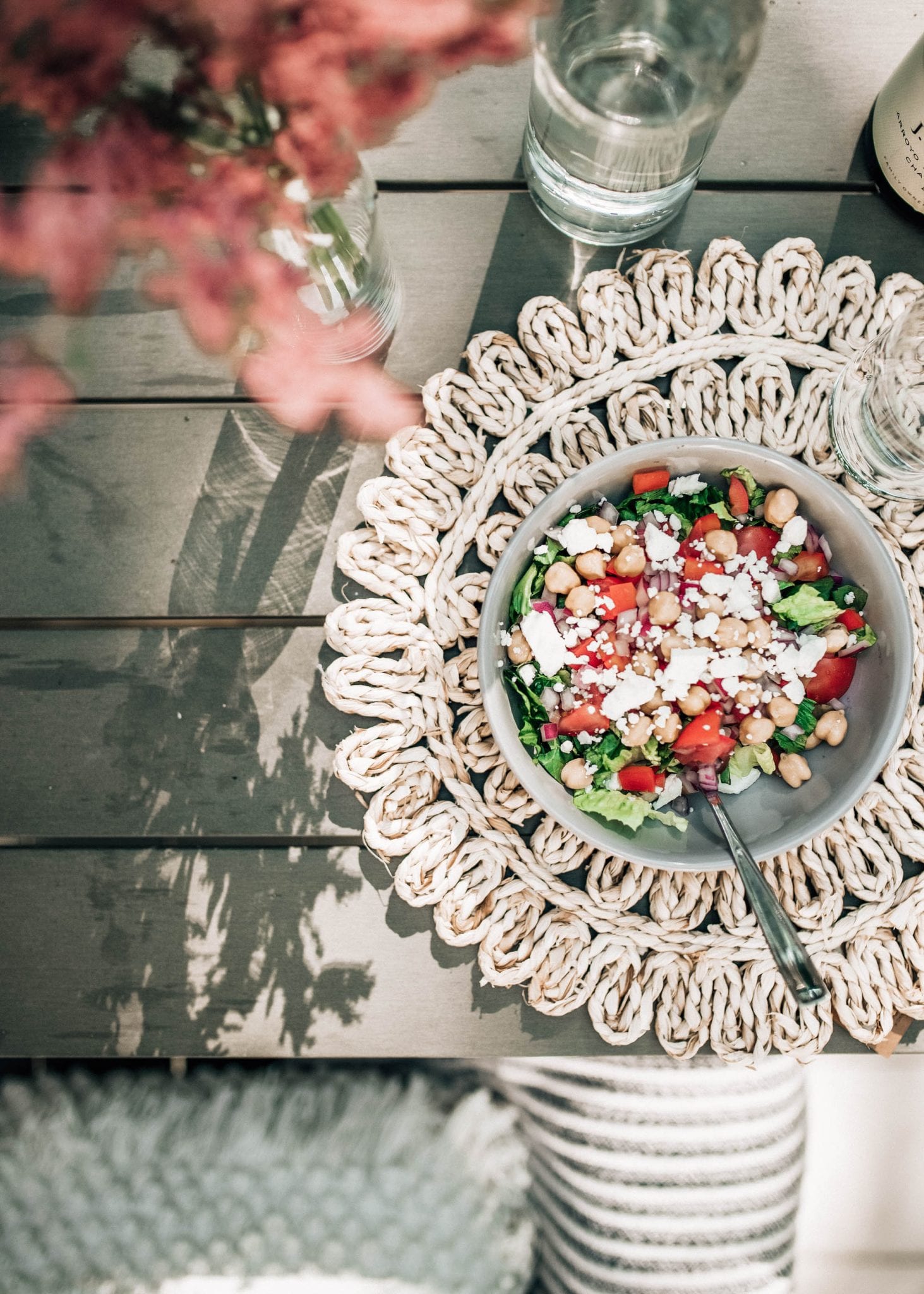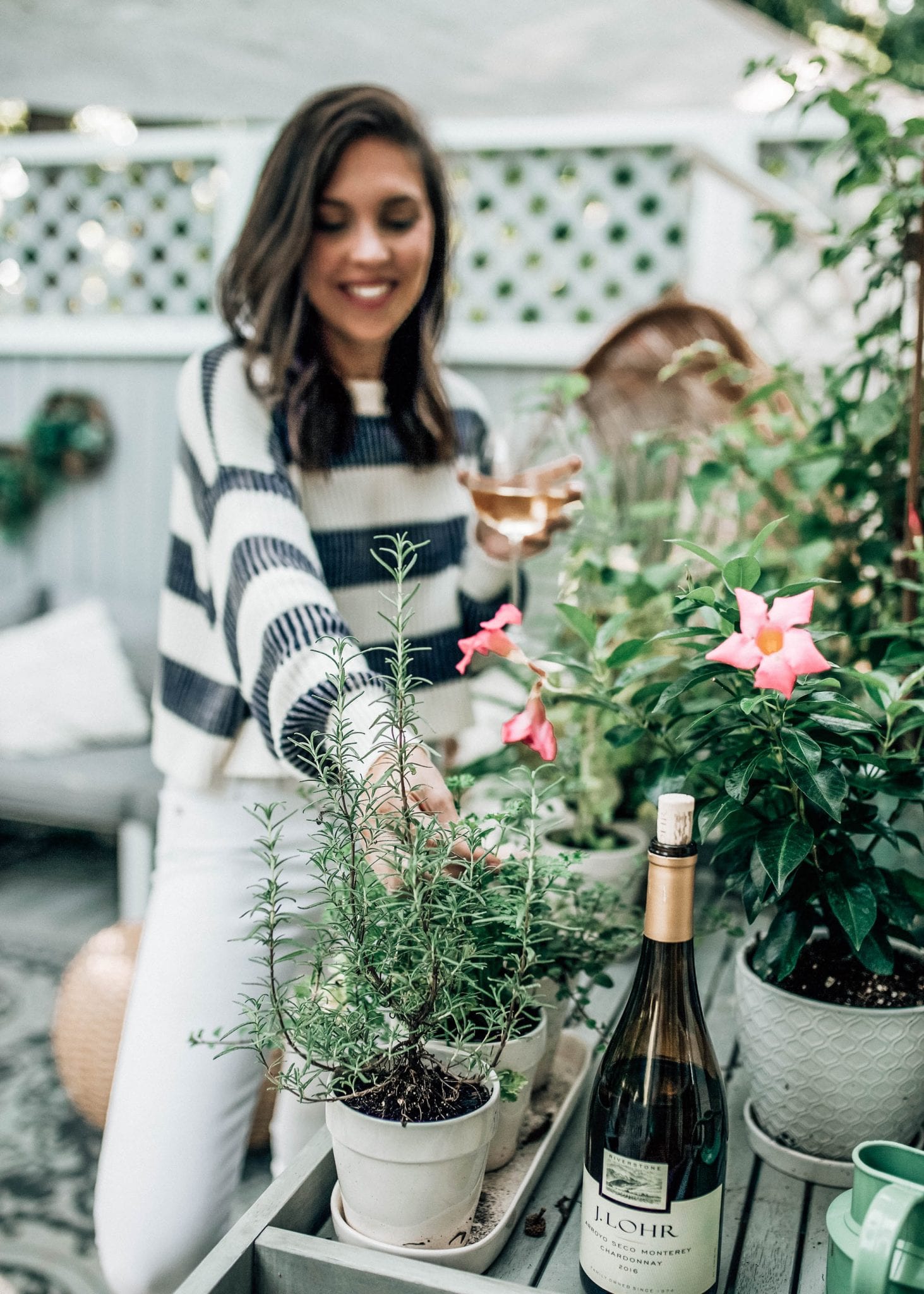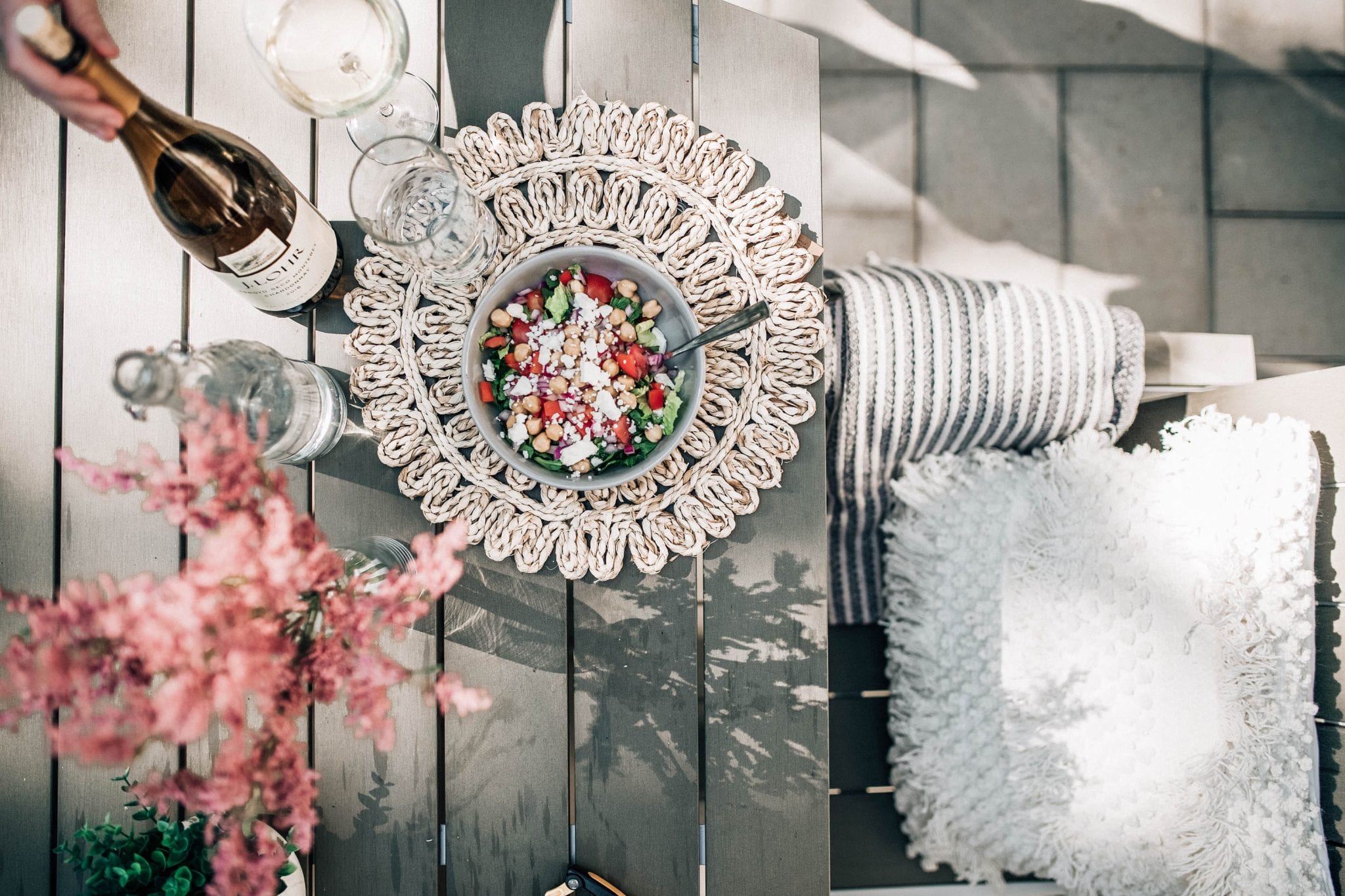 Those are a few of our weekly meals! We haven't gotten sick of them yet and they're all so easy to make and have us feeling healthy in no time. Once the temperatures change up a bit, I'm sure we'll switch these all out for some more fall appropriate ones so check back to see what those are! Either way, we'll be keeping stock of our favorite Chardonnay year-round.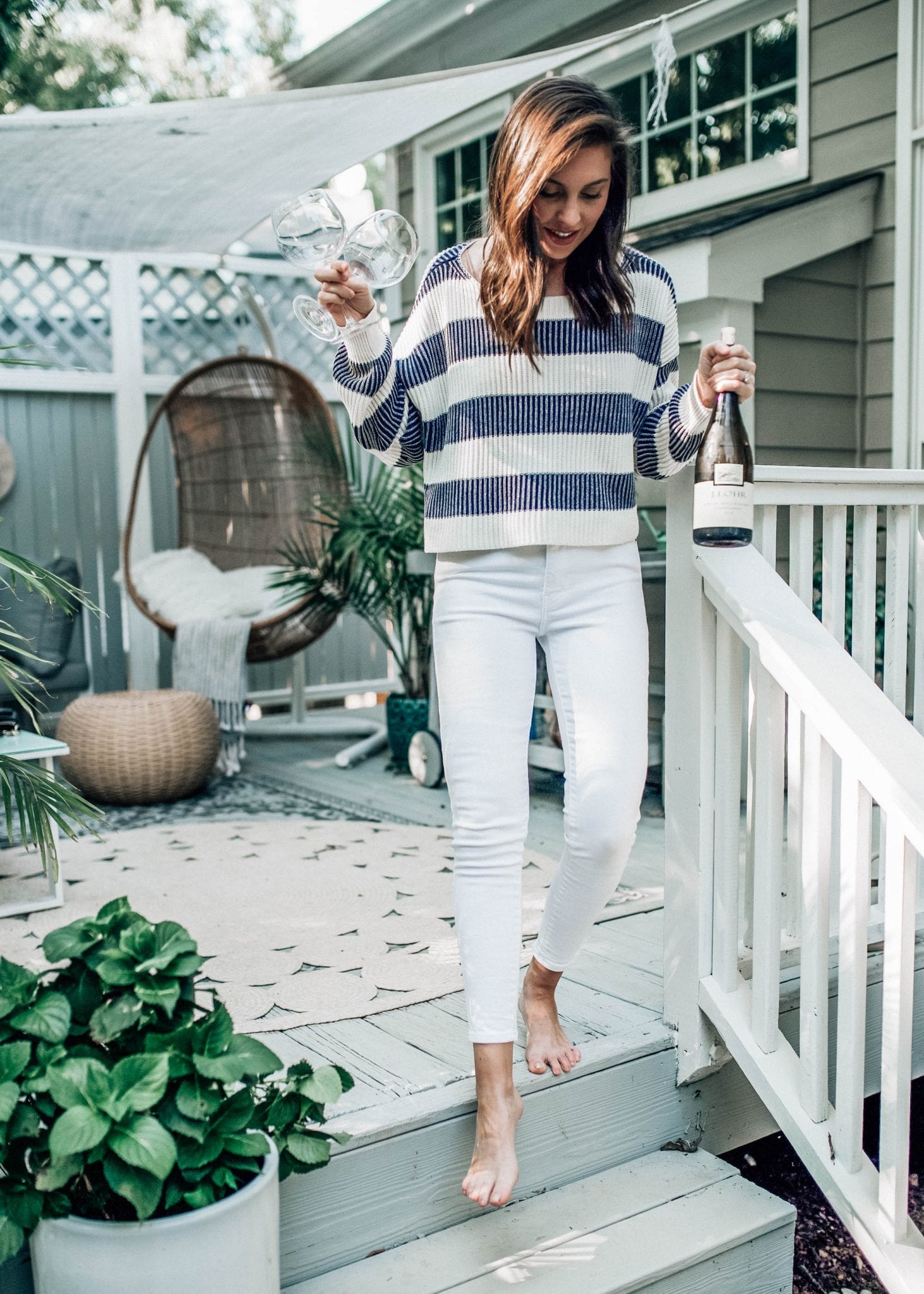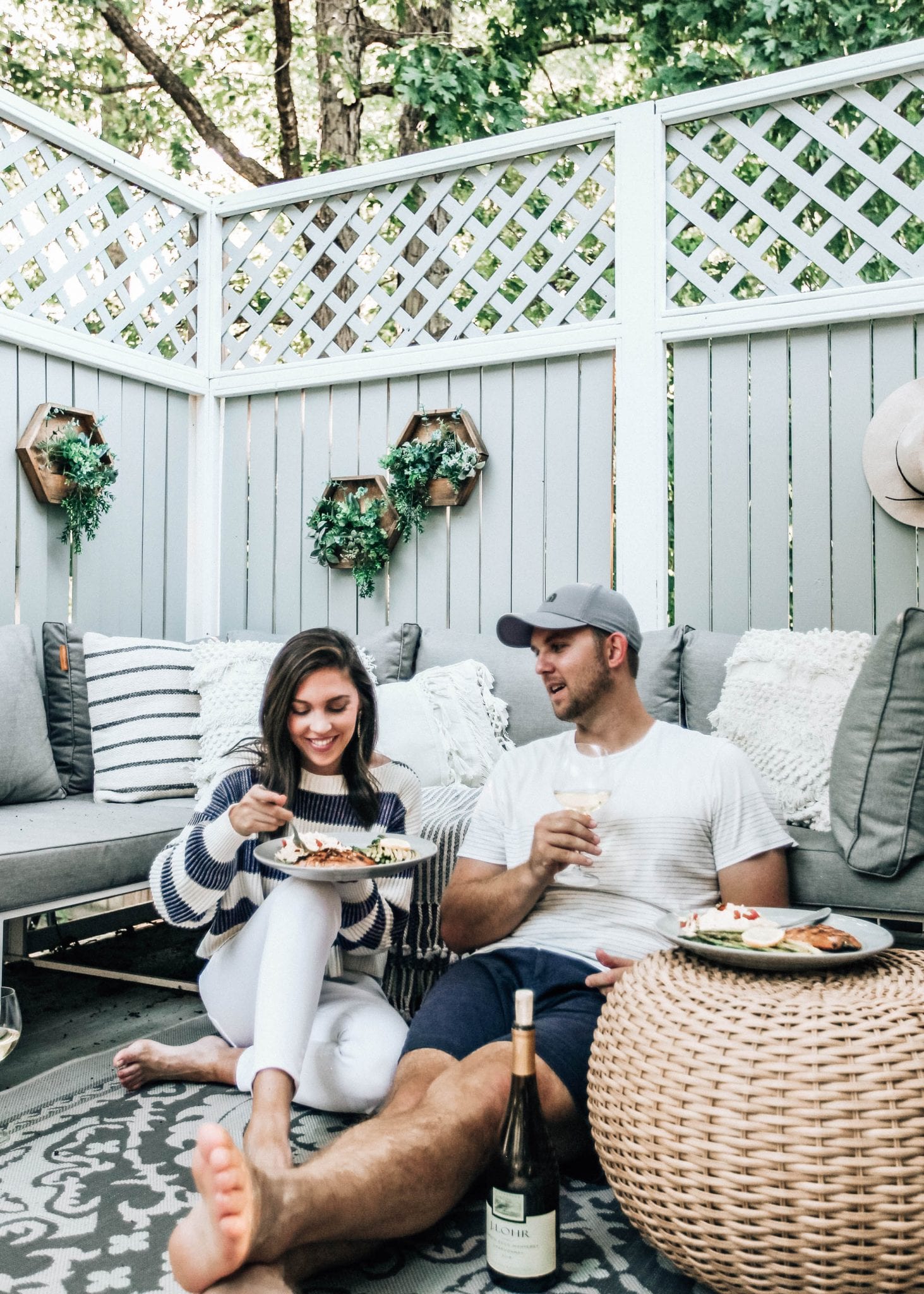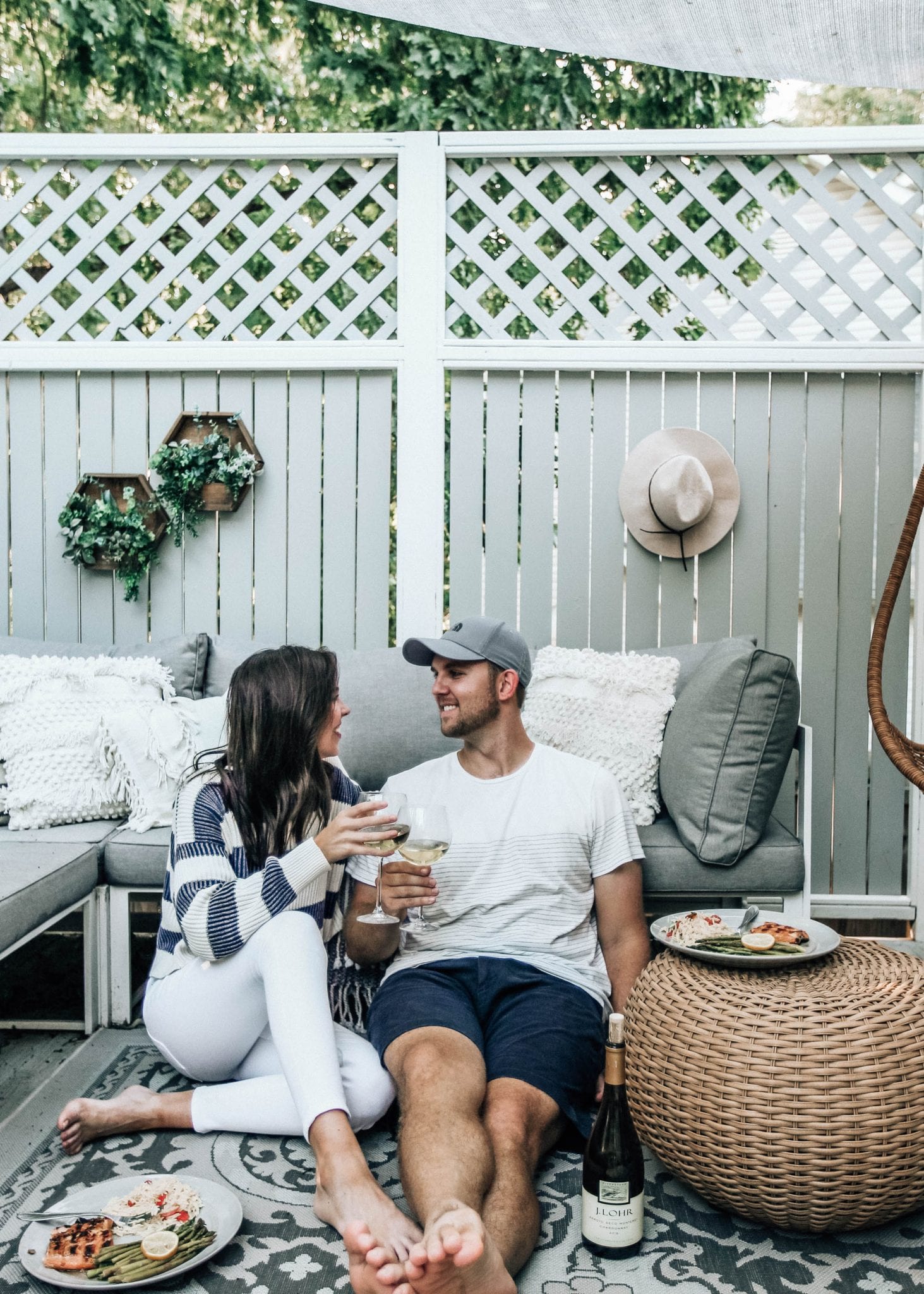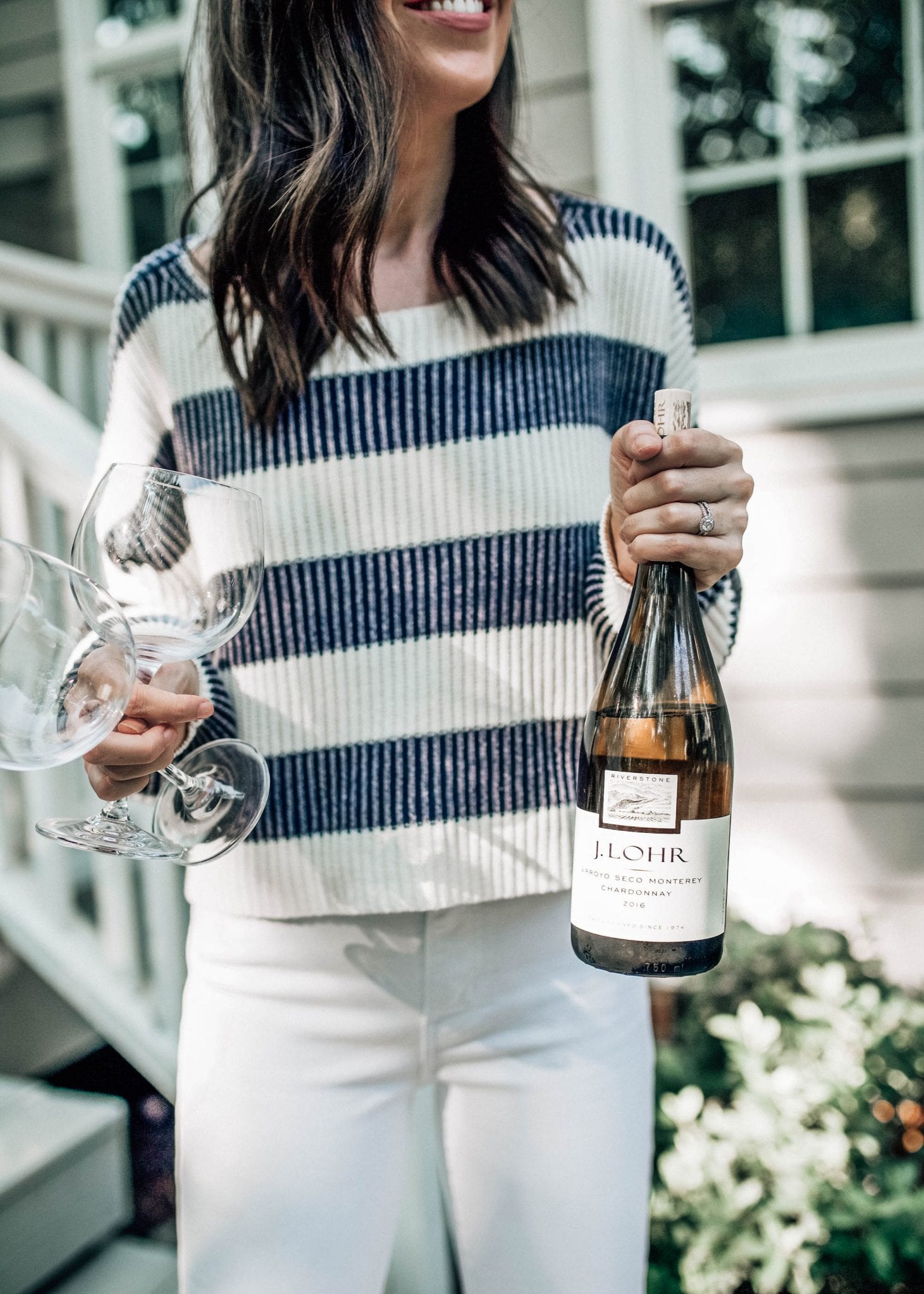 Thank you to J. Lohr Wines for sponsoring this post.