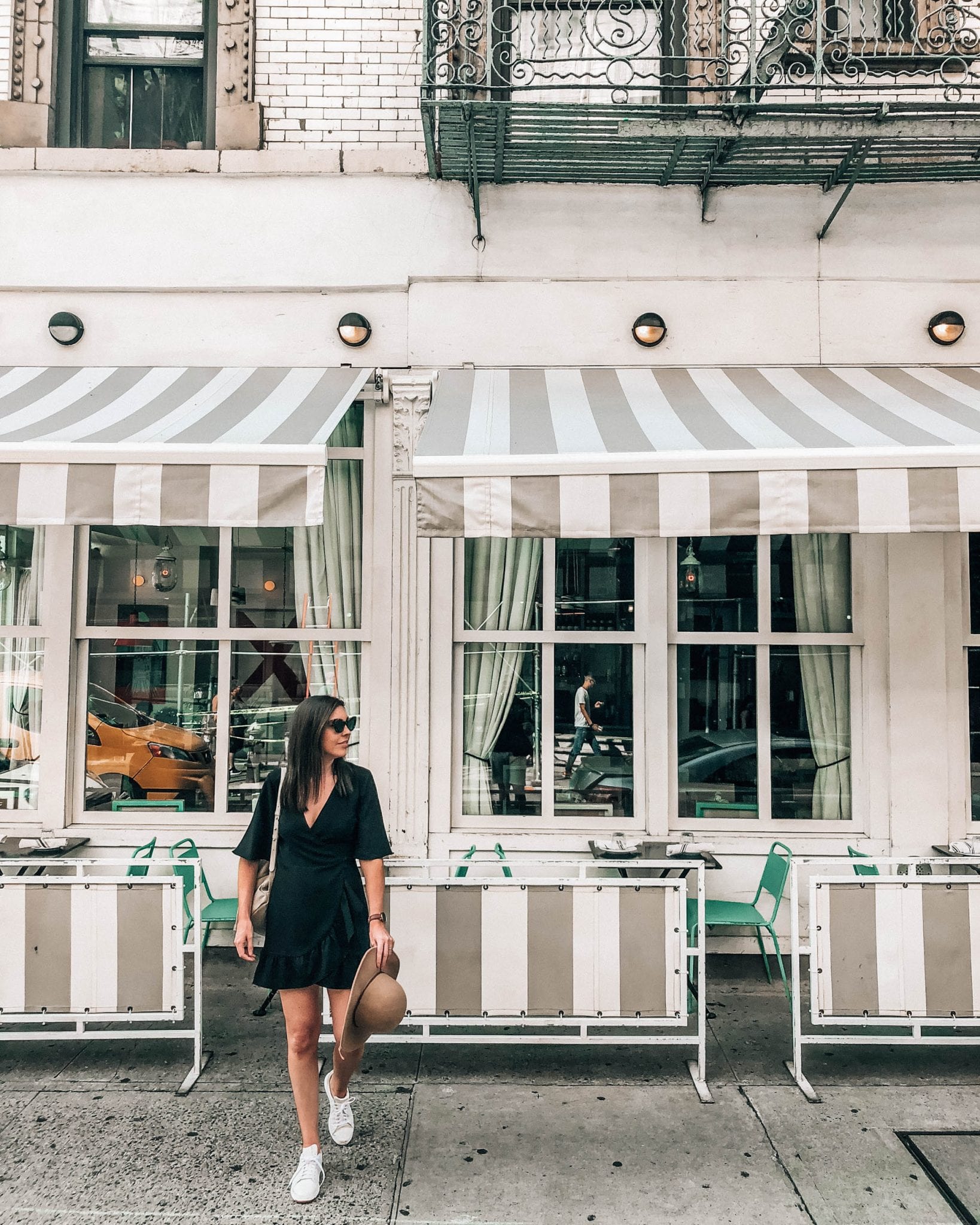 Last week I shared a few of my favorite things I packed for New York but I didn't share all the details about where we ate/what we did. Incase you don't follow along on Instagram, I posted an IGTV video sharing our full 24 hours in NYC but today I'll go into detail about each place. TJ and I both had one full day open to explore (he went up there for his work and I went up there for a conference) so we started Thursday evening for dinner.

If you're more of a visual person, click here to watch the video. We honestly didn't take a ton of photos but got almost everything on video.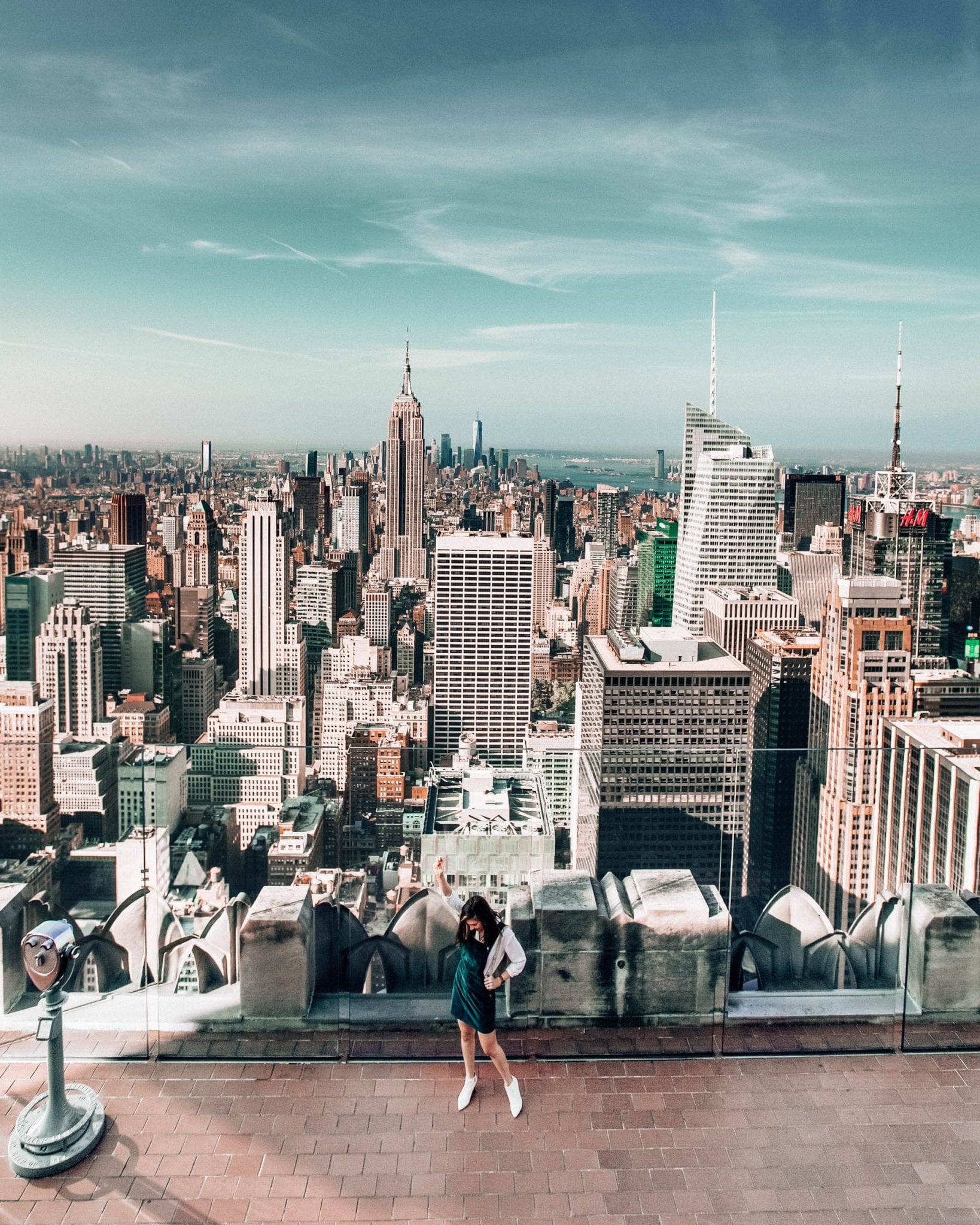 Thursday 5pm

We were staying at the Hilton Midtown which was very close to Central Park so we decided to take a walk to Central Park followed by an Italian meal. I honestly just googled closest Italian restaurant to Central Park and this one popped up which was actually located within a museum, New York Historical Society, in a really quiet area. The restaurant is called Storico and it is located in the Upper West Side. It was decorated to perfection and I strongly suggest ordering the crab spaghetti if you're ever in the area! Walking through Central Park to get there was one of my favorite parts about it. After dinner, we had plans to meet up for drinks with our friends who live there so we got a ride down to Chelsea where we would later find the coolest spot.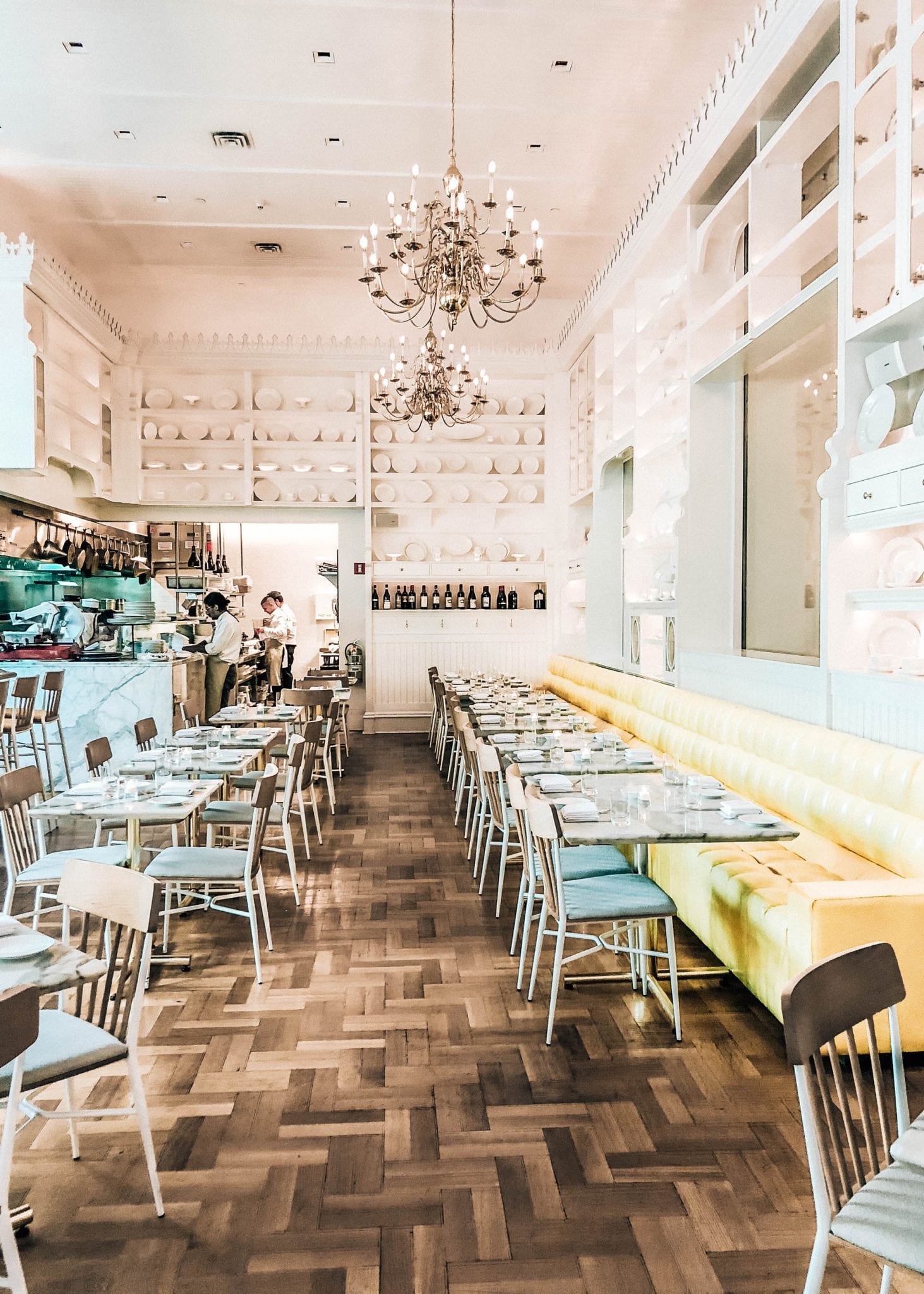 Thursday 8pm

We had some extra time when we got there so we explored Chelsea Market for a little bit before meeting our friends at The Park, a restaurant that has a glassed-in garden, a penthouse and rooftop that overlooks the High Line, and so many other spaces. We didn't order food but their margaritas were delicious and the atmosphere definitely did not disappoint.

We took the subway back to our hotel to rest up for a busy next day.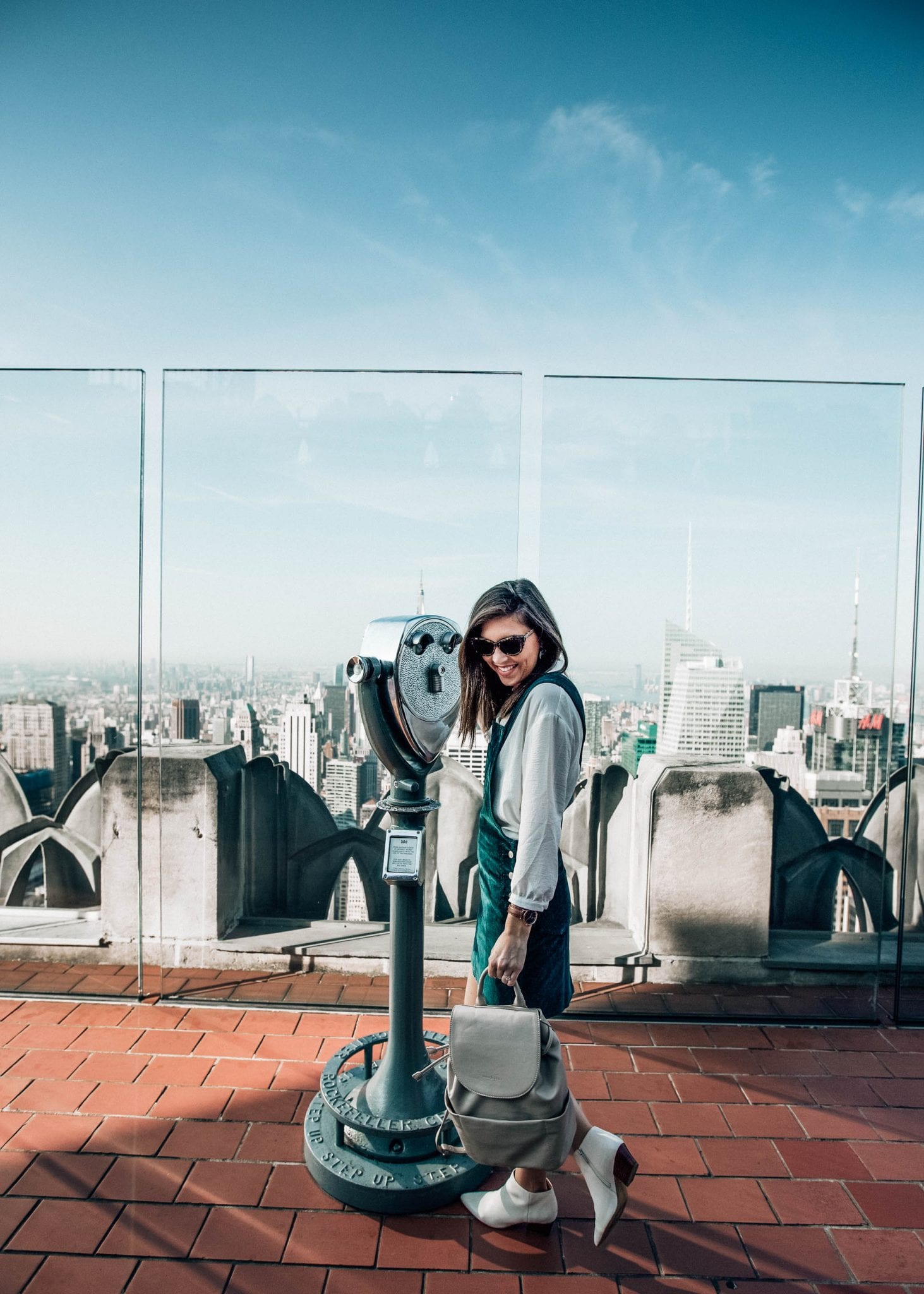 Friday 8am

We had to do at least one "touristy" thing while visiting so I bought 2 tickets for Top of the Rock where you basically go up to the top of Rockefeller Plaza for 360 degree insane views of New York. If you've never been up there before, I'd say it's probably worth it to try once. We got there at about 7:45 and there was a small line waiting in front of us to buy tickets so I'd highly recommend buying them online ahead of time. After we took in the incredible views, we were in need of some coffee, so we headed to a coffee shop after stumbling upon a Jason Mraz concert on The Today Show.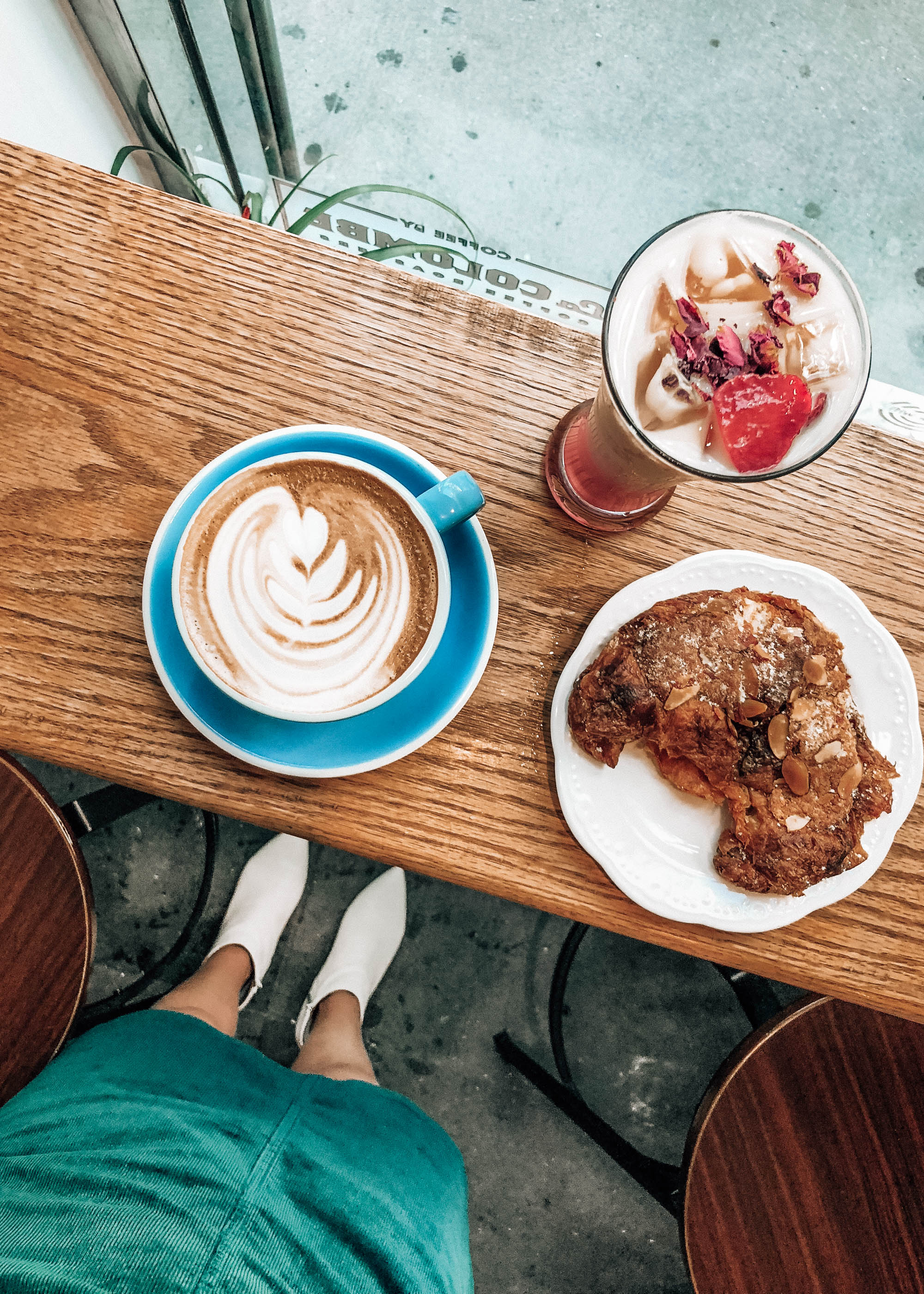 Friday 9:30am

After walking west of Rockefeller Plaza, we found the cutest coffee and flower shop called Remi. I ordered the strangest thing on the menu… a Rose Berry Tea Latte (so delicious) and we split a giant almond croissant. We had a big day of food planned so this was just a snack before heading off to Central Park which would be our last stop before heading downtown for the rest of the day.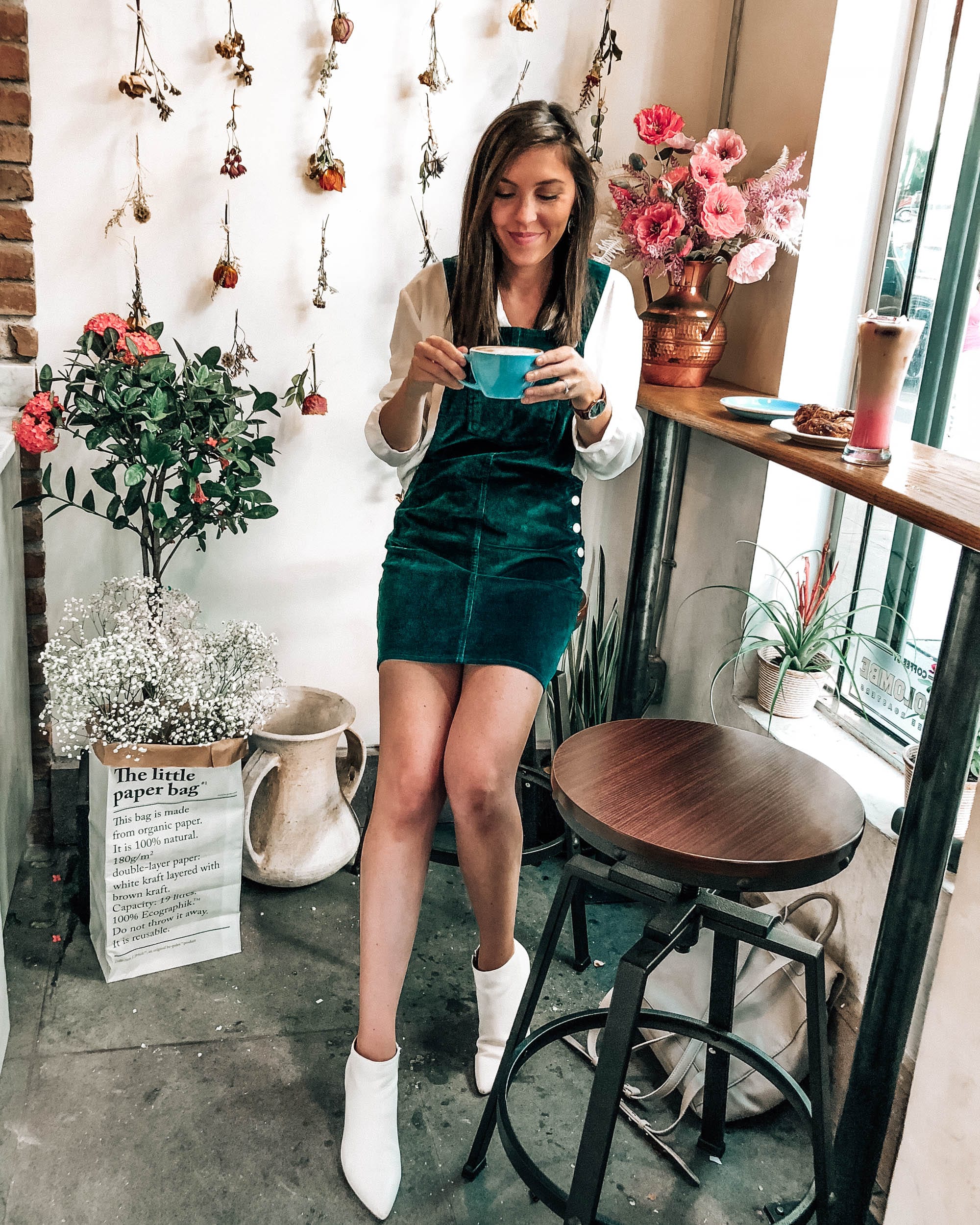 Friday 10:30am

Our original plan was to rent a boat on The Lake at Central Park but we went not knowing they only took cash. Since we had a packed day planned, we decided to forego the boat riding and save that for next time. It was the prettiest day to spend time at Central Park and I could have spent hours there (if it weren't for brunch).

For more of our visit in Central Park, watch this video at 3:15.
Friday 12:30pm

By this time, we were starving and we grabbed brunch at While We Were Young (in West Village via an uber-ride). I ordered their epic avocado toast (can't believe I didn't take a pic but it's on video) and a green juice cocktail while TJ ordered eggs benedict. This place is much smaller than it seems in photos… it only seats about 25 people max so I'd recommend getting their right after it opens if possible. The service was amazing and I wanted to be bff's with the bartender.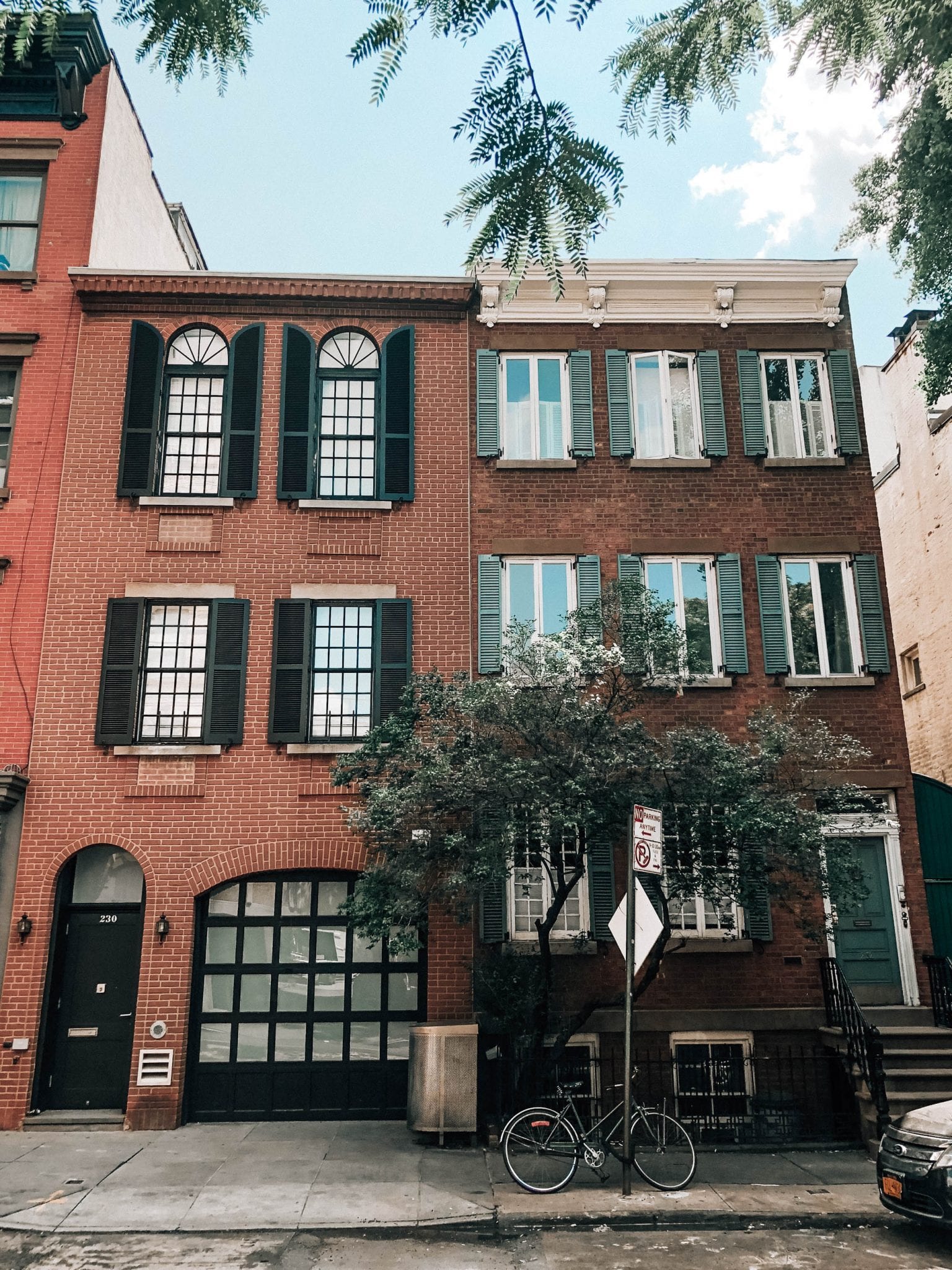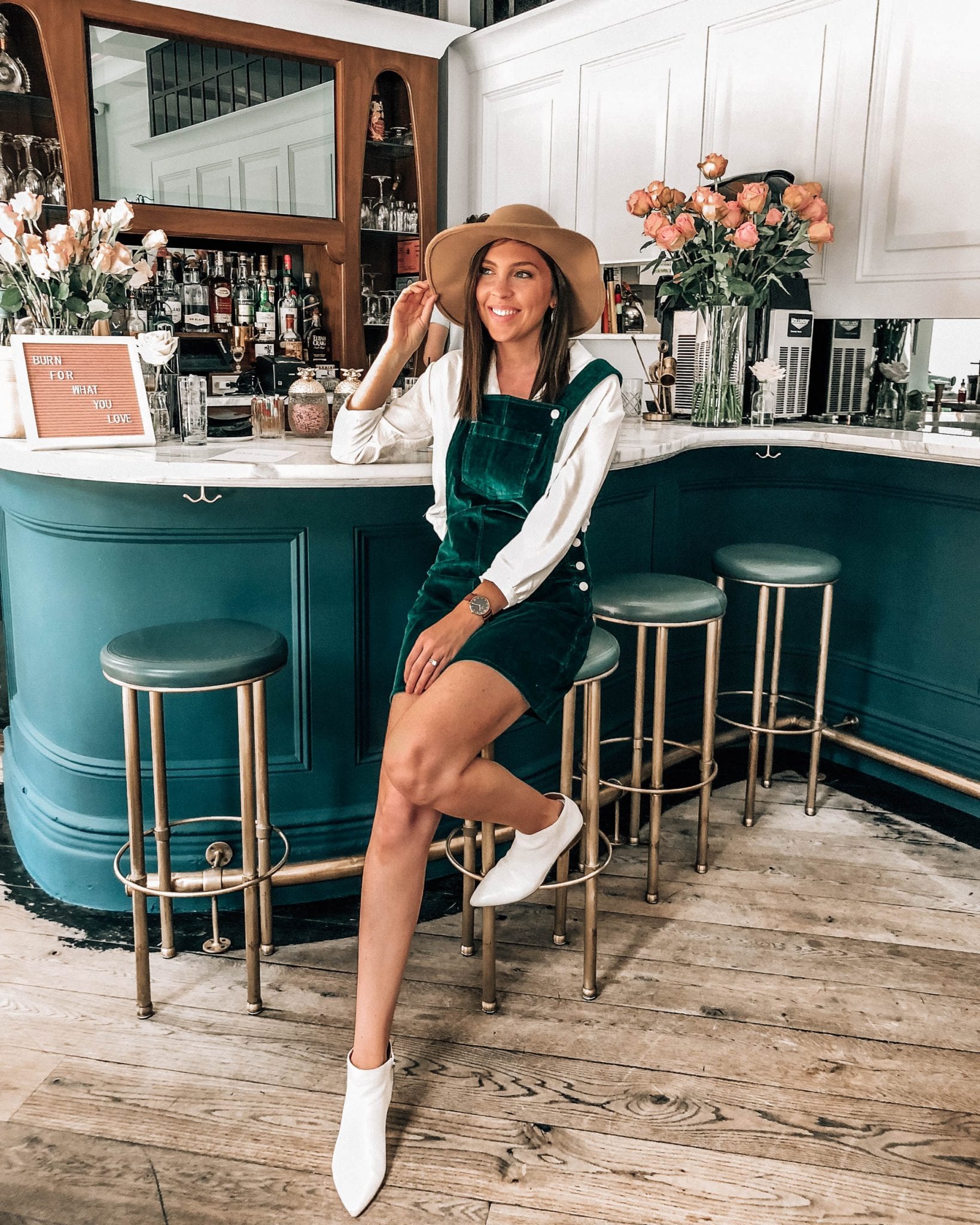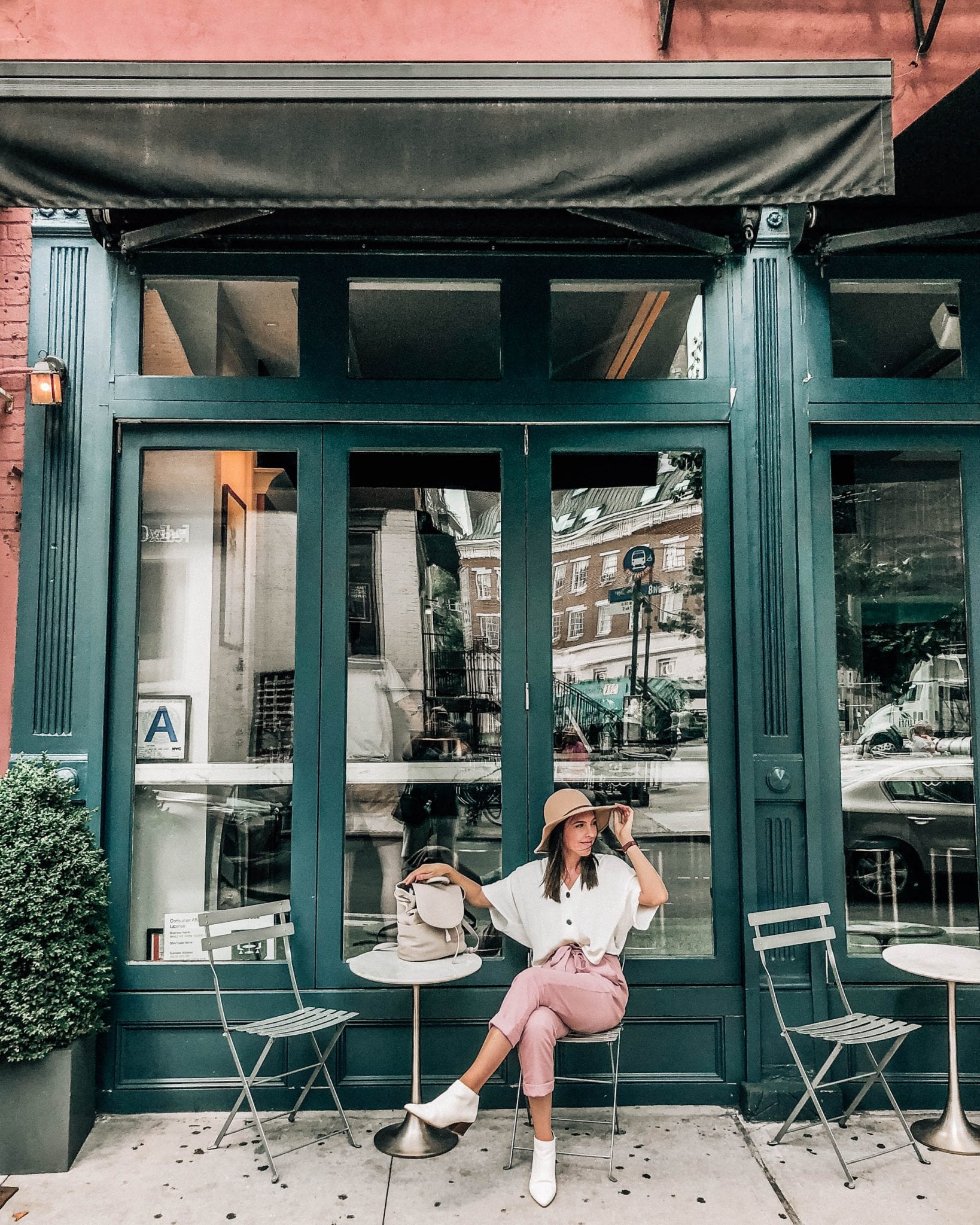 Friday 1:30pm

After the best meal at While We Were Young, we explored the West Village area and I loved it so much. We strolled through Washington Sq., walked into the tv show 'God Friended Me' filming, and finally made our way to the cutest coffee shop to take a break from all the walking!

3:00pm

We somehow made it to Little Italy and ordered iced lattes from Urban Backyard, the tiniest coffee shop with the most character! Seriously, so good. You have to try and visit!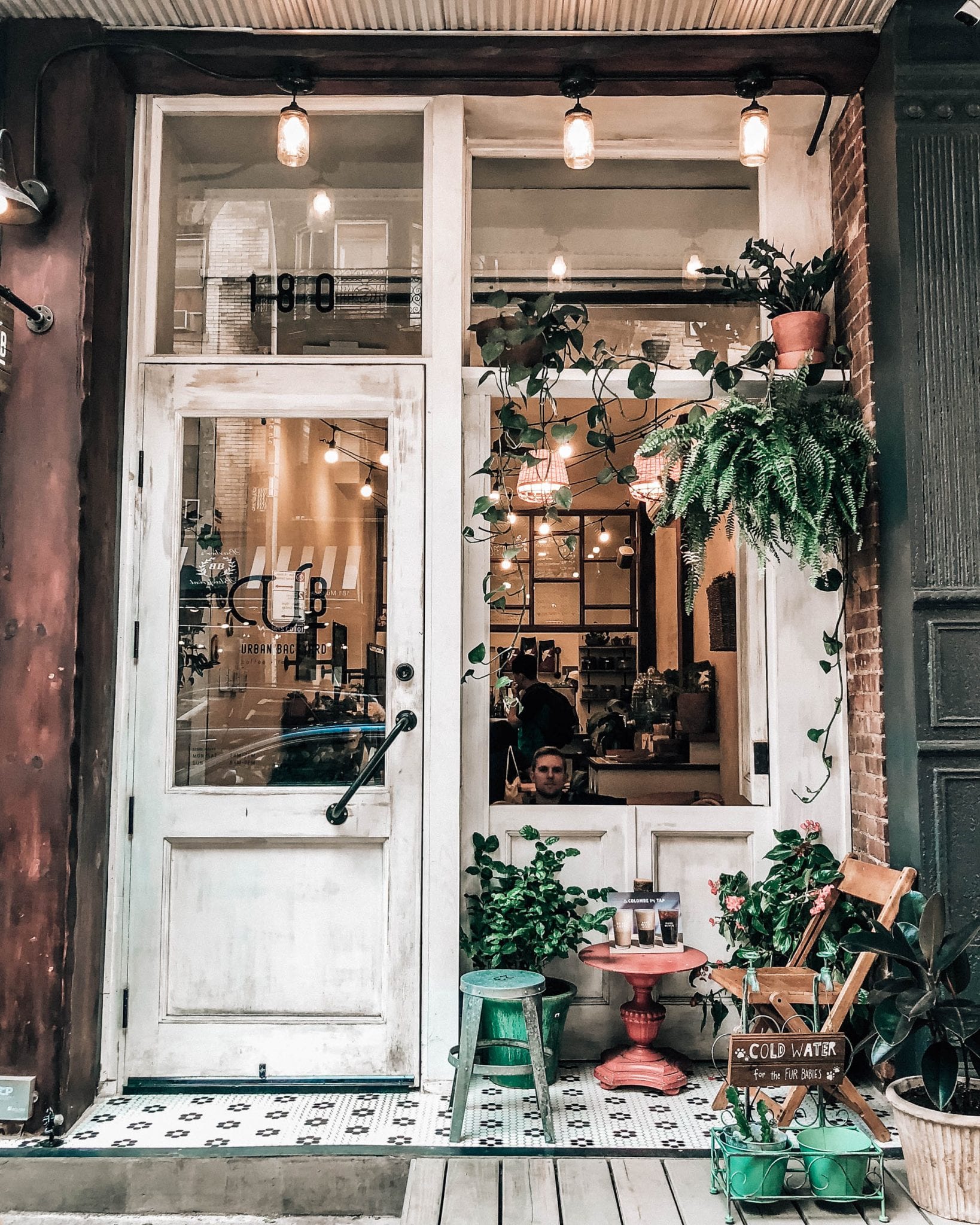 4:00pm

Since we only had a couple of hours before we had to head to the airport, we decided to grab an early dinner at a highly recommended Italian restaurant, San Marzano, and it definitely did not disappoint. This was technically in East Village and offered $10 build your own pasta which honestly was some of the best Italian food I've ever had. I don't think I can go back to NYC and NOT eat at this place.

After we ate at San Marzano, it was time to head to the airport. We could have spent days exploring New York but we had to be back home for the weekend after a week away. While this wasn't our first time visiting, it had been years so I had almost forgotten what it was like to be there.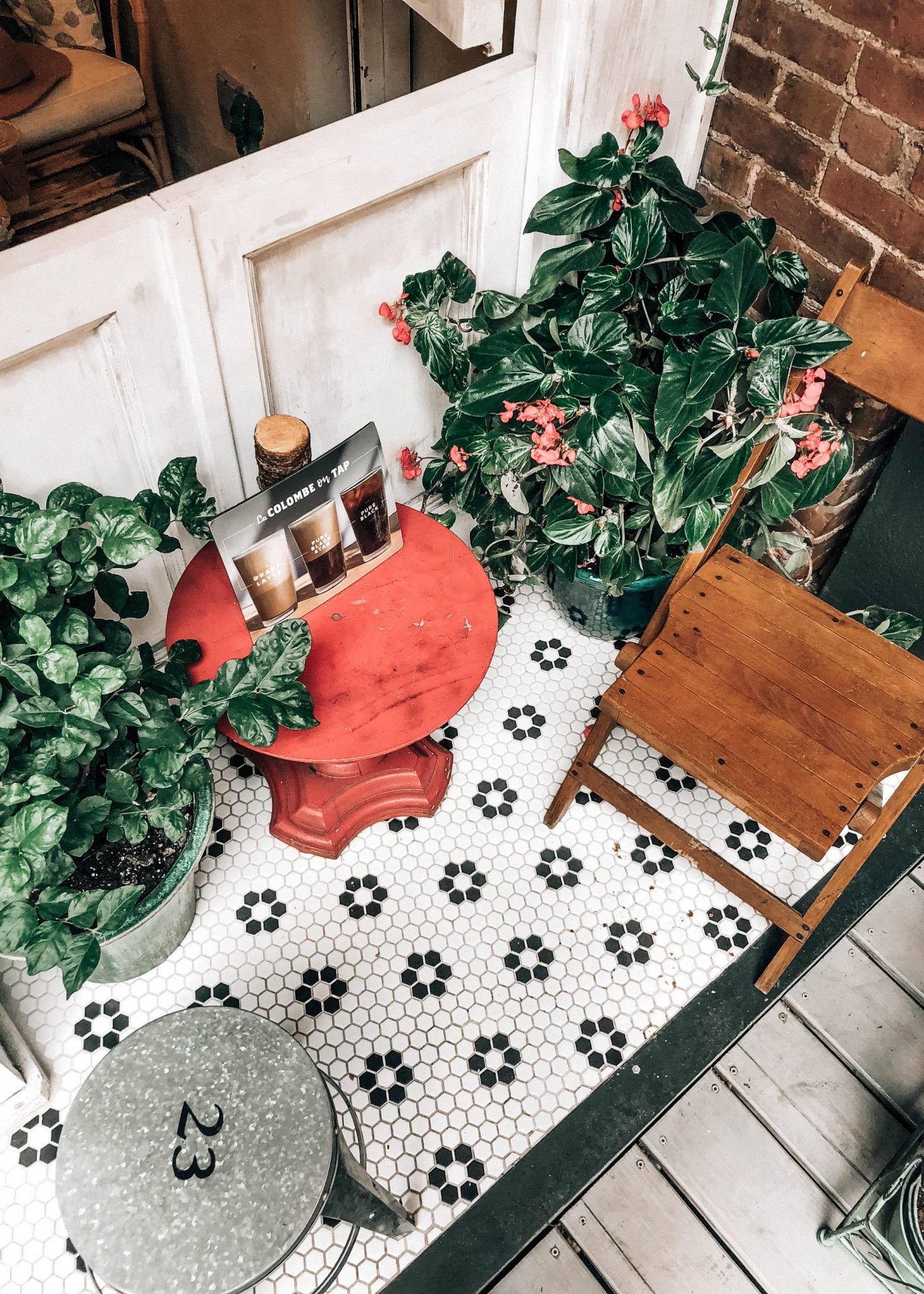 <center>

</center>