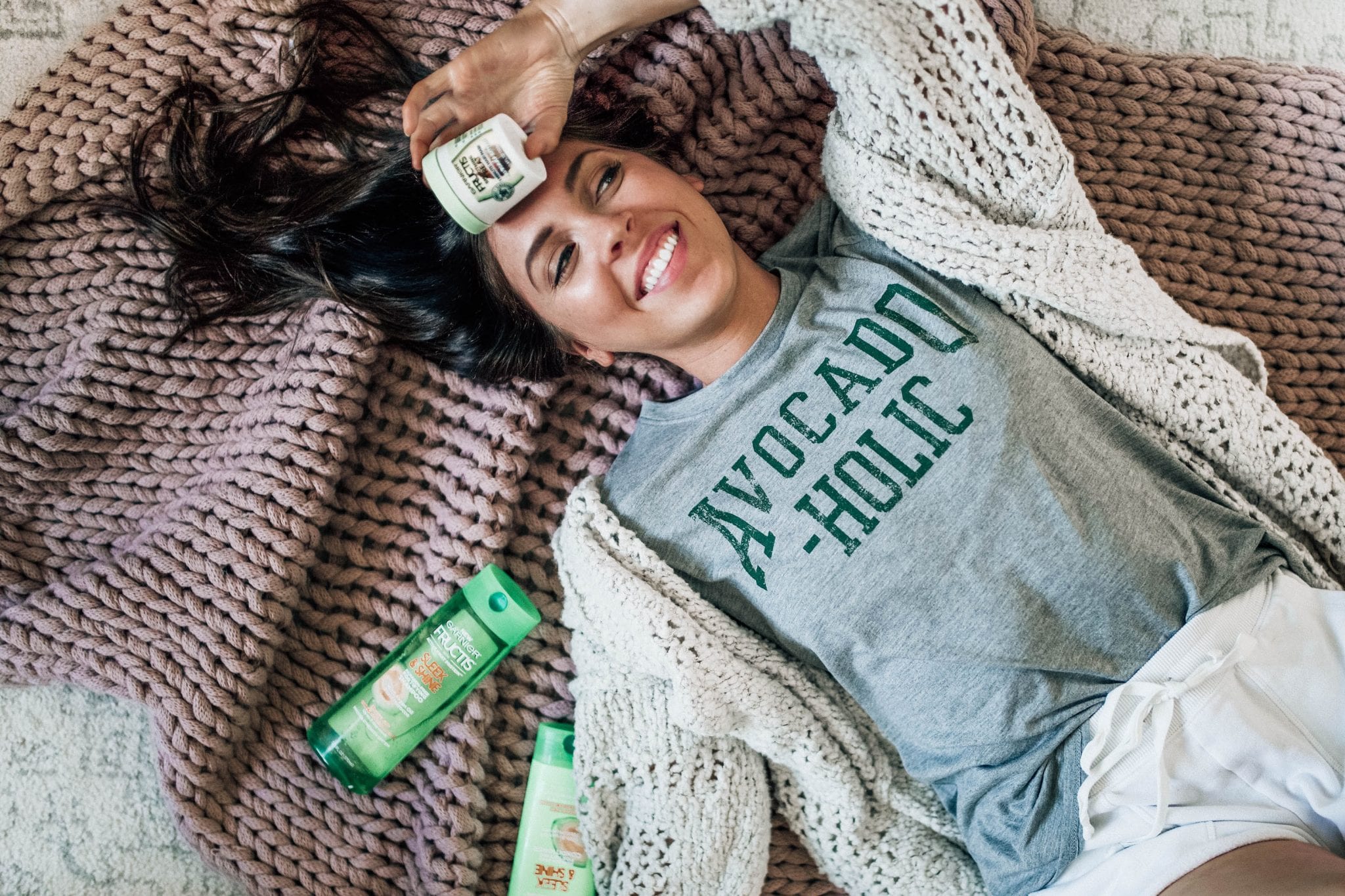 When it comes to hair products, I've tried many… expensive brands, drugstore brands, clean beauty brands, many. While I have loved some more than others, it's always nice to have a good go-to you can easily pick up from your local drugstore. Whether you are going back to school or just wanting to switch up your beauty routine, I'm excited to share a few Garnier beauty products that I would 100% recommend and I'll tell you why!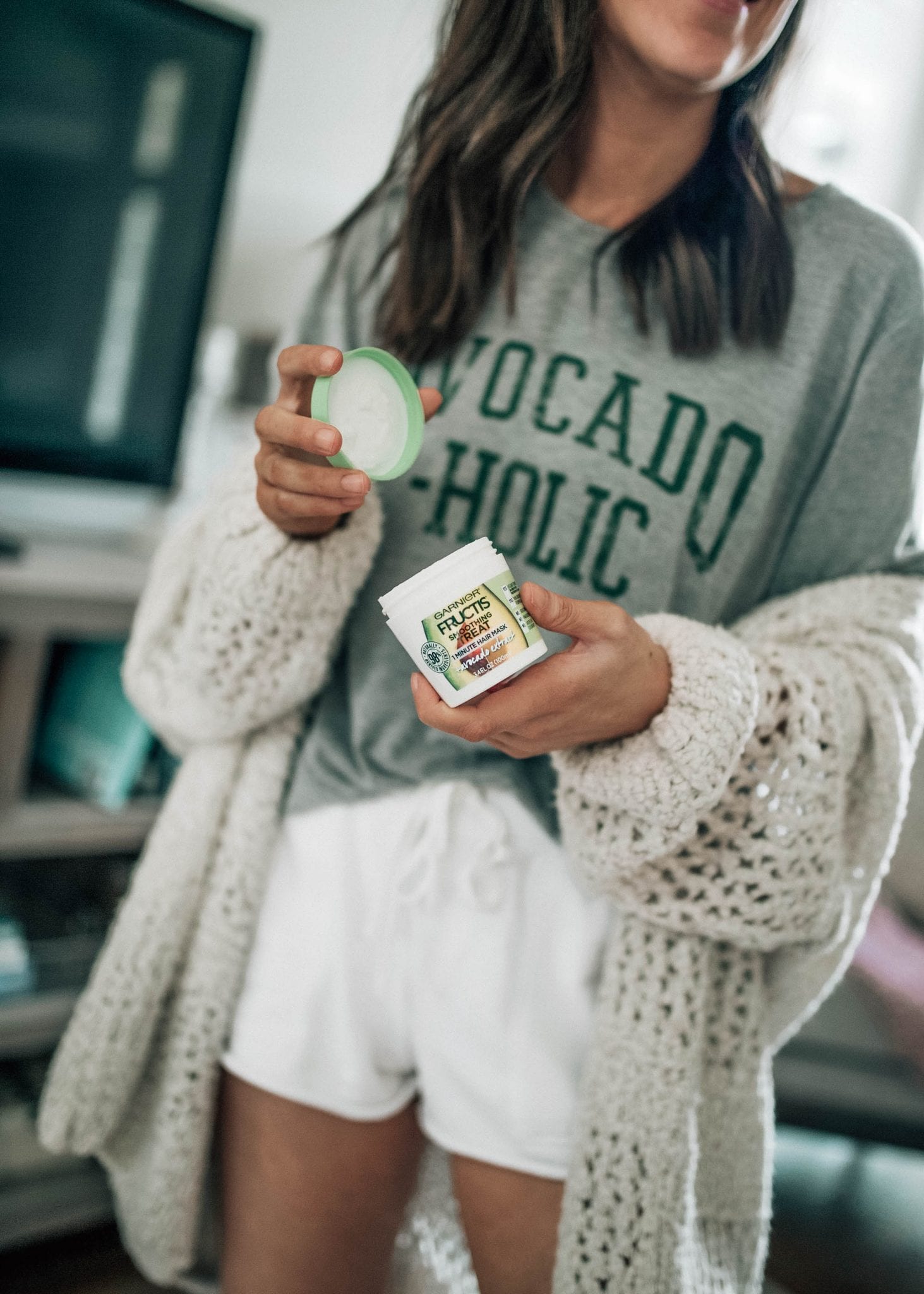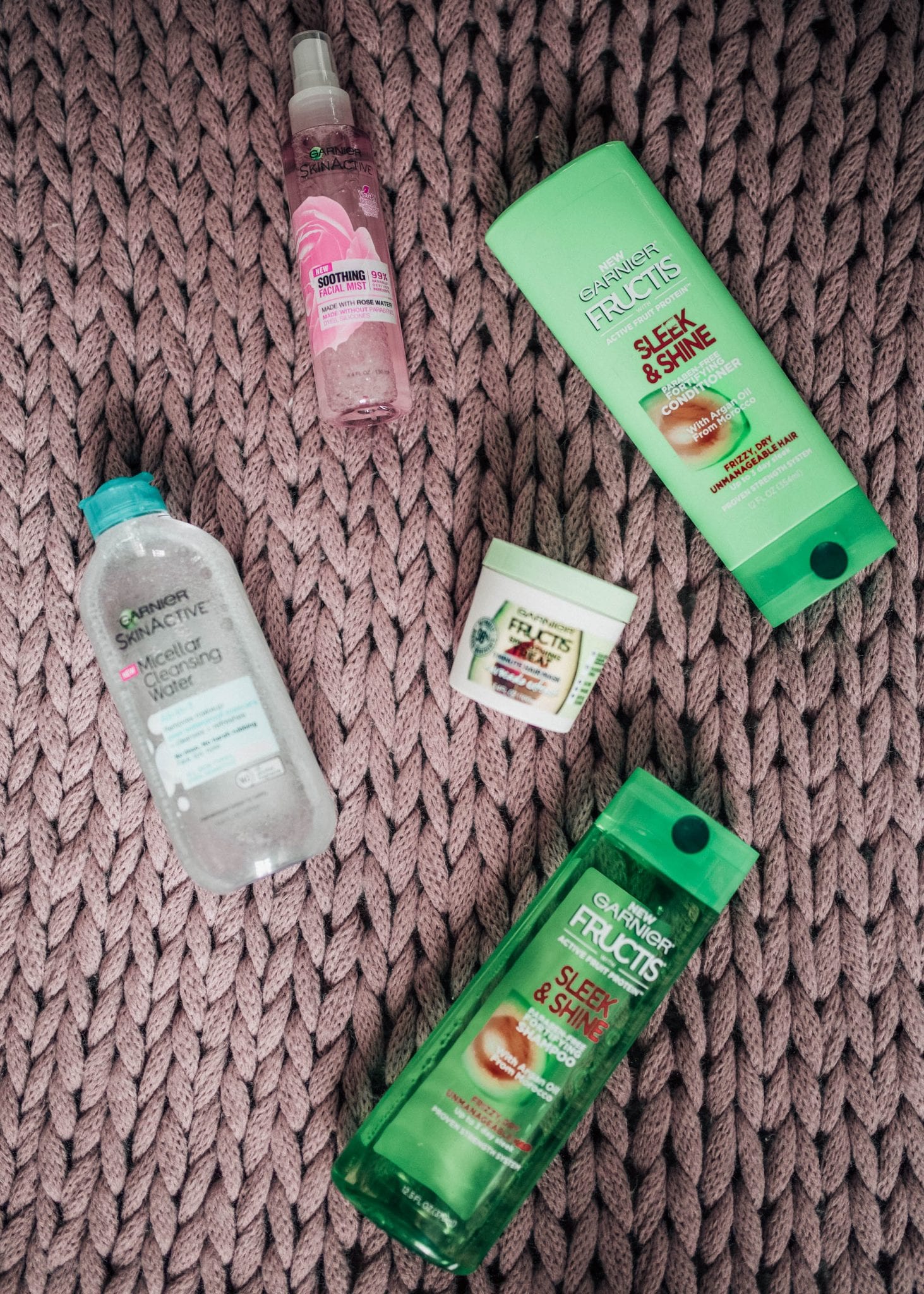 Micellar Cleansing Water for All Skin Types
For the longest time I was set on using coconut oil to remove my makeup every night… until I started experiencing little red bumps and irritation around my eyes. While coconut oil did a great job of removing the makeup, I am not sure it was the best makeup remover option for me. About a month ago, I started using Micellar Cleansing Water and now I don't see how I'll ever use anything else! Micellar Cleansing Water is a beauty secret of the French and now I can totally see why. I squirt some on a cotton ball and gently wipe my eye area and it takes off everything! I haven't experienced any of those irritations since the switch. Plus, it comes in a huge container compared to most make-up removers and it leaves my skin feeling clean, refreshed, and soothed with no rinsing needed.
Sleek and Shine Shampoo and Conditioner
When it comes to hair, I tend to feel the need to spend a lot on hair-products for good results so I've been very impressed with the results of this drugstore shampoo and conditioner. This paraben free formula includes citrus protein, Vitamins B3 and B6, fruit and plant-derived extracts and makes my hair feel strong, healthy, and clean for days! I've also noticed way less frizz since using this and I think it has something to do with the Argan Oil from Morocco. Not only is this shampoo and conditioner combo ideal for managing frizzy and dry hair, but Garnier has also made some serious moves toward helping the environment with their more sustainable & eco-friendly packaging. You don't always see huge beauty brands being environmentally responsible but they want you to recycle these bottles and have partnered with companies like TerraCycle, DoSomething, and Unicef to help keep their products out of landfills. So, if you are struggling with frizzy hair after every wash, definitely try out this shampoo and conditioner.
1 Minute Hair Mask + Avocado Extract
Another product that I believe has made a big difference in my frizziness… this hair mask made with avocado extract! You can use it as a mask after shampooing by leaving on for 1 minute, as a conditioner after shampoo, or as a leave-in for frizz control. This hair mask doesn't weigh down your hair, has no parabens or silicones, artificial colors, or animal-derived ingredients or by-products.
Soothing Facial Mist made with Rose Water
I've been spraying this on my face throughout the day and it's seriously refreshing and soothing. There are so many benefits of rose water such as balancing the pH of the skin, hydrating the skin, and curbing acne. Not to mention, it smells like a fresh bouquet of flowers when misted. The ingredients are 99% naturally-derived and I will definitely be bringing this into my fall and winter beauty routine as my skin becomes more dry with the seasons.


Have you tried any of these or do you have any drugstore hair or skin products you can't get enough of? If you try any of these, let me know how you like them! Thanks for reading and remember to Beauty Responsibly.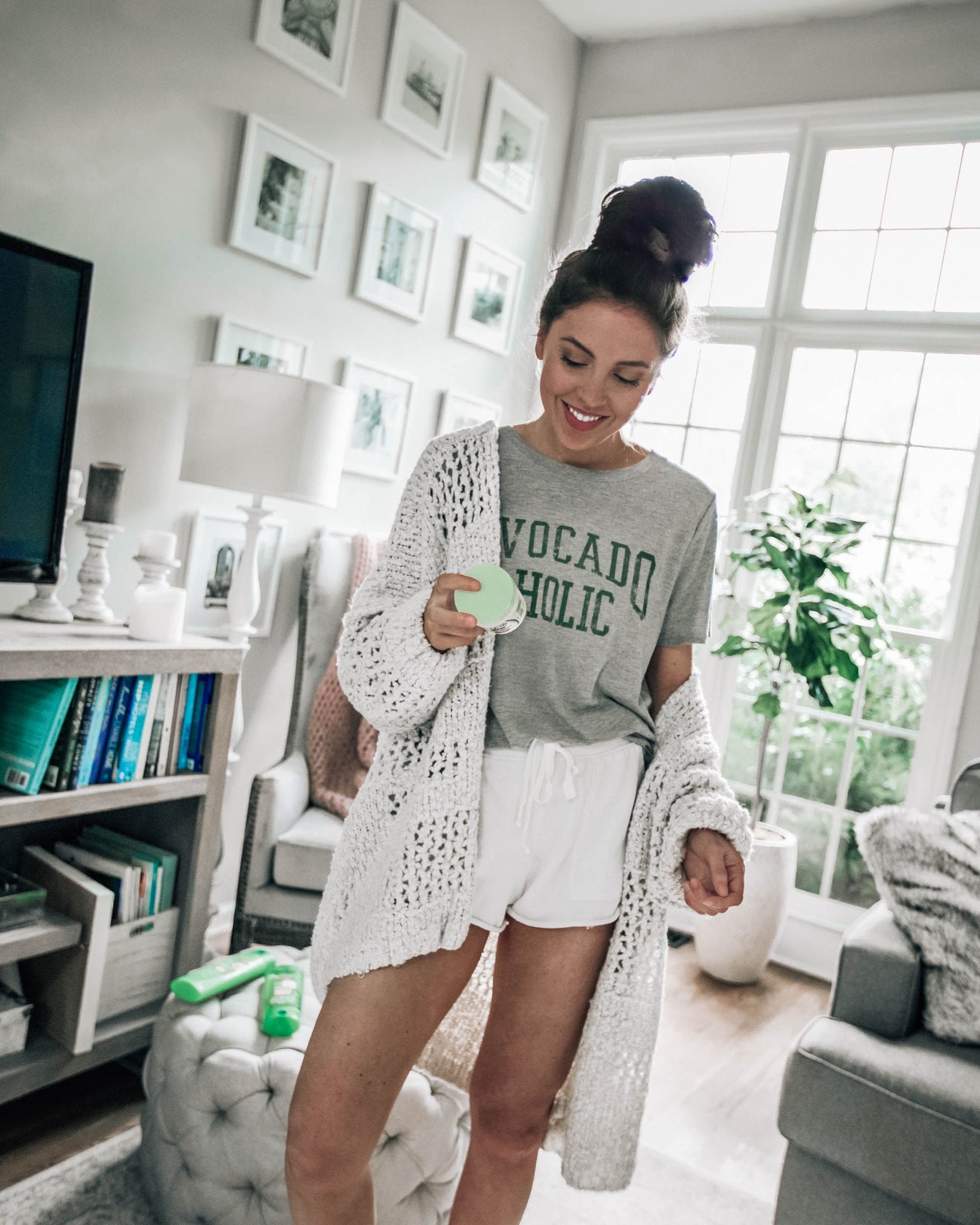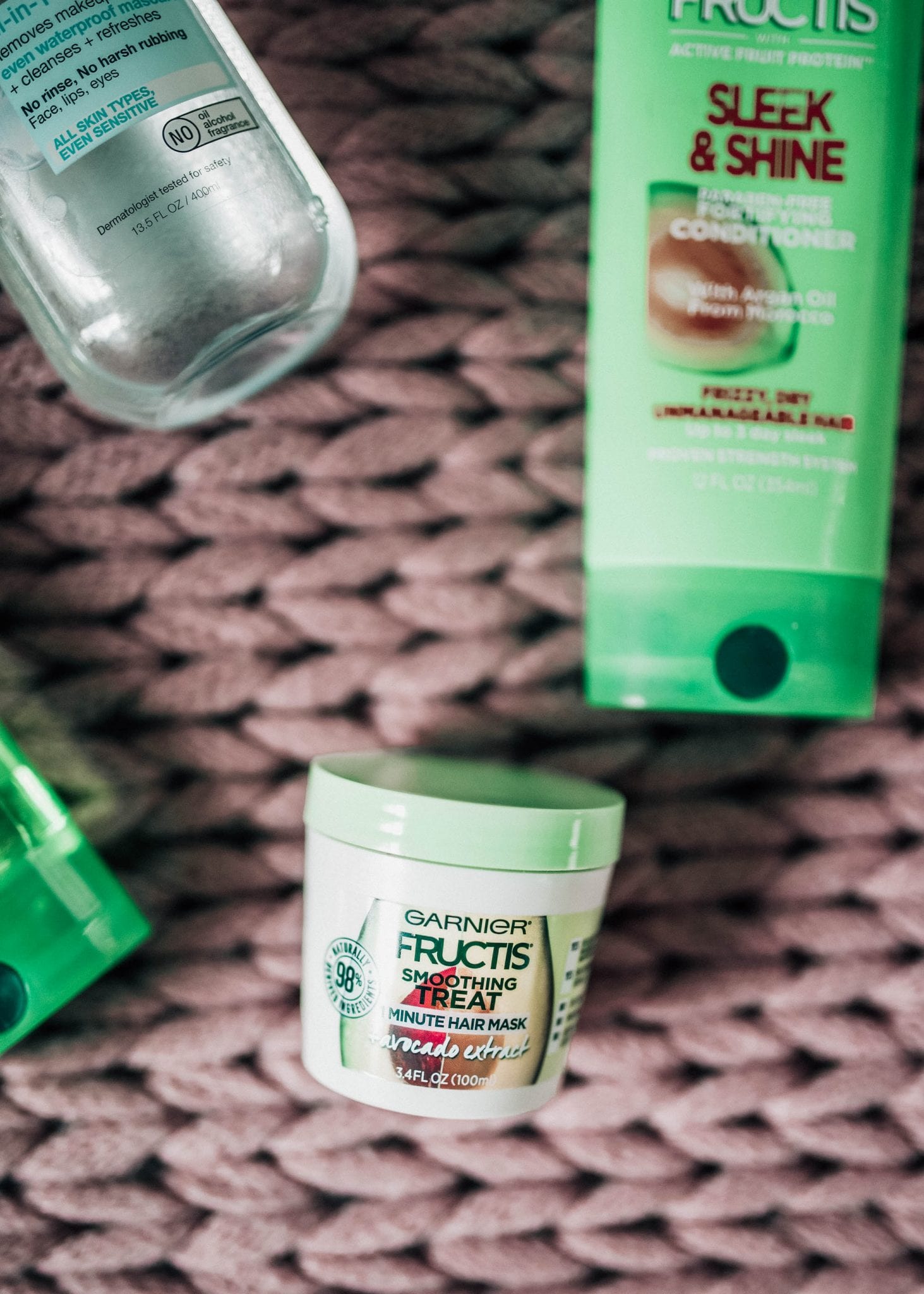 Thank you to Garnier and Her Campus Media for sponsoring this post.