Last week I had the incredibly cool opportunity to visit the Biltmore Estate with Balsam Hill during their holiday prep time! I've always been a fan of Balsam Hill as they have the most realistic and luxurious looking artificial Christmas trees and garland along with the most intricately designed ornament sets & decor for the holiday season. Christmas trees are their passion and they recently collaborated with the iconic, close-to-home, North Carolina estate, the Biltmore® to create the Balsam Hill Biltmore Collection, a timeless and elegant collection of pearl and sparkle embellished ornaments, gilded ribbon and tree-skirt, decorative picks, and everything you need to help you decorate a tree inspired by the beauty, history, and heritage of the Biltmore Estate. This collection had been a year in the making and it was so exciting to see how everything was so perfectly "Biltmore inspired".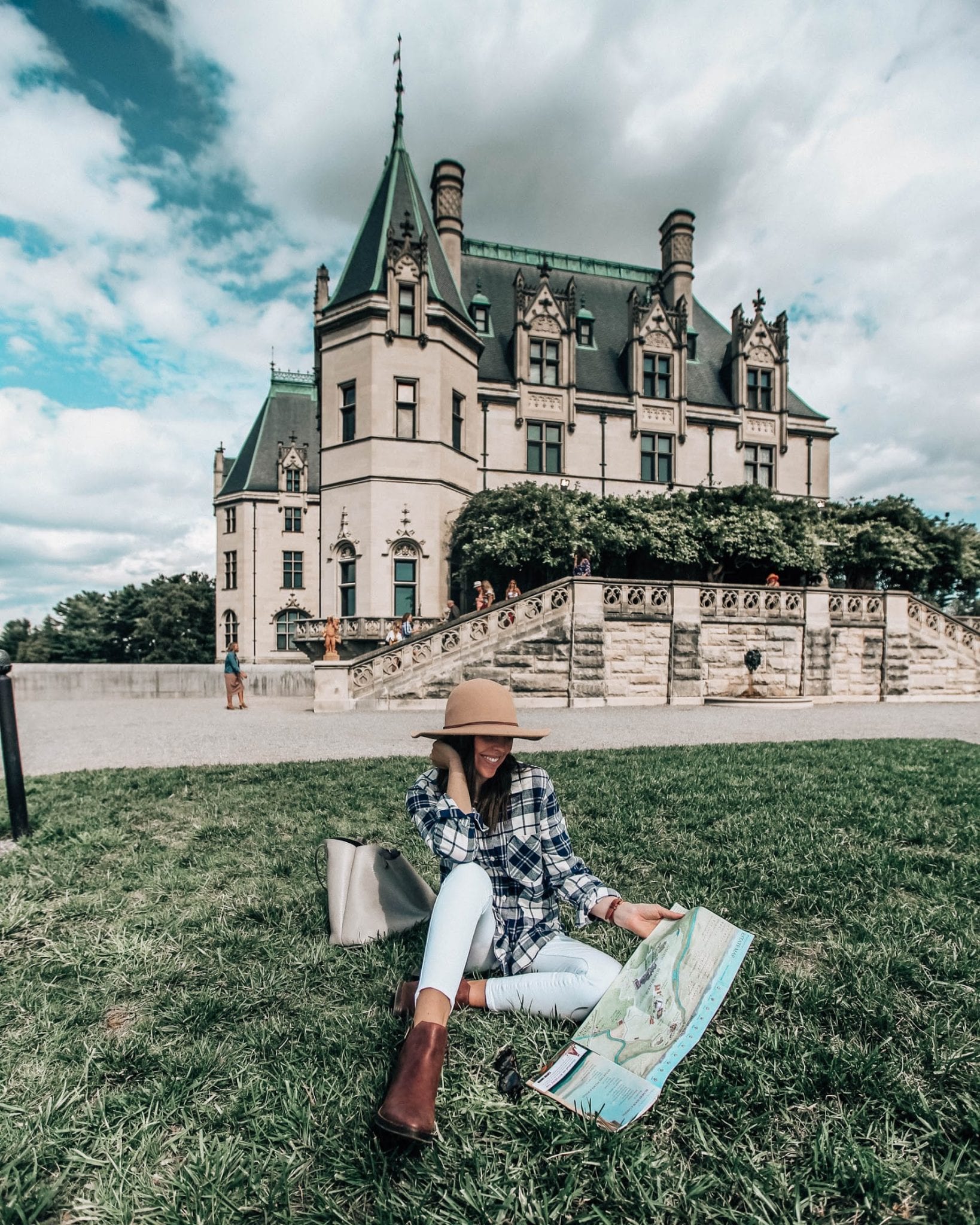 This was my first time visiting the Biltmore and, while I've visited Asheville multiple times, I've always wanted to set aside a couple of days to explore everything the estate had to offer… the winery, house, Inn on Biltmore Estate™, the animals, restaurants, shops, trails, and more. When Balsam Hill reached out several months ago with an invitation to help decorate the suites at the Inn on Biltmore Estate™, it was a quick "YES!".

When I first arrived to the Biltmore, we had a tour around the house, and had the afternoon to explore the entire property on our own. I especially loved the gardens & the winery but the home was insanely beautiful. I grew up visiting my mom's side of the family up in Newport, RI every summer where the Vanderbilt's other iconic mansion, The Breakers, is located. I was blown away by the Biltmore though and it was especially exciting since everyone was just getting started with decorating the home for the holidays! Everywhere I turned, there were decorators setting up shop with their ornaments and trees. We met with the Biltmore's head designer, Lizzie, and she told us all about their decorating process. The holidays at the Biltmore are one of their most popular seasons and they like to have all of their decorations up by November 1st, which is why they like to get an early start… also because they set up hundreds and hundreds of trees around the home. There is always a theme for decorating the house each year and, this year, it is "The Art of Christmas", and each decorator can take that theme and decorate in the way they see fit.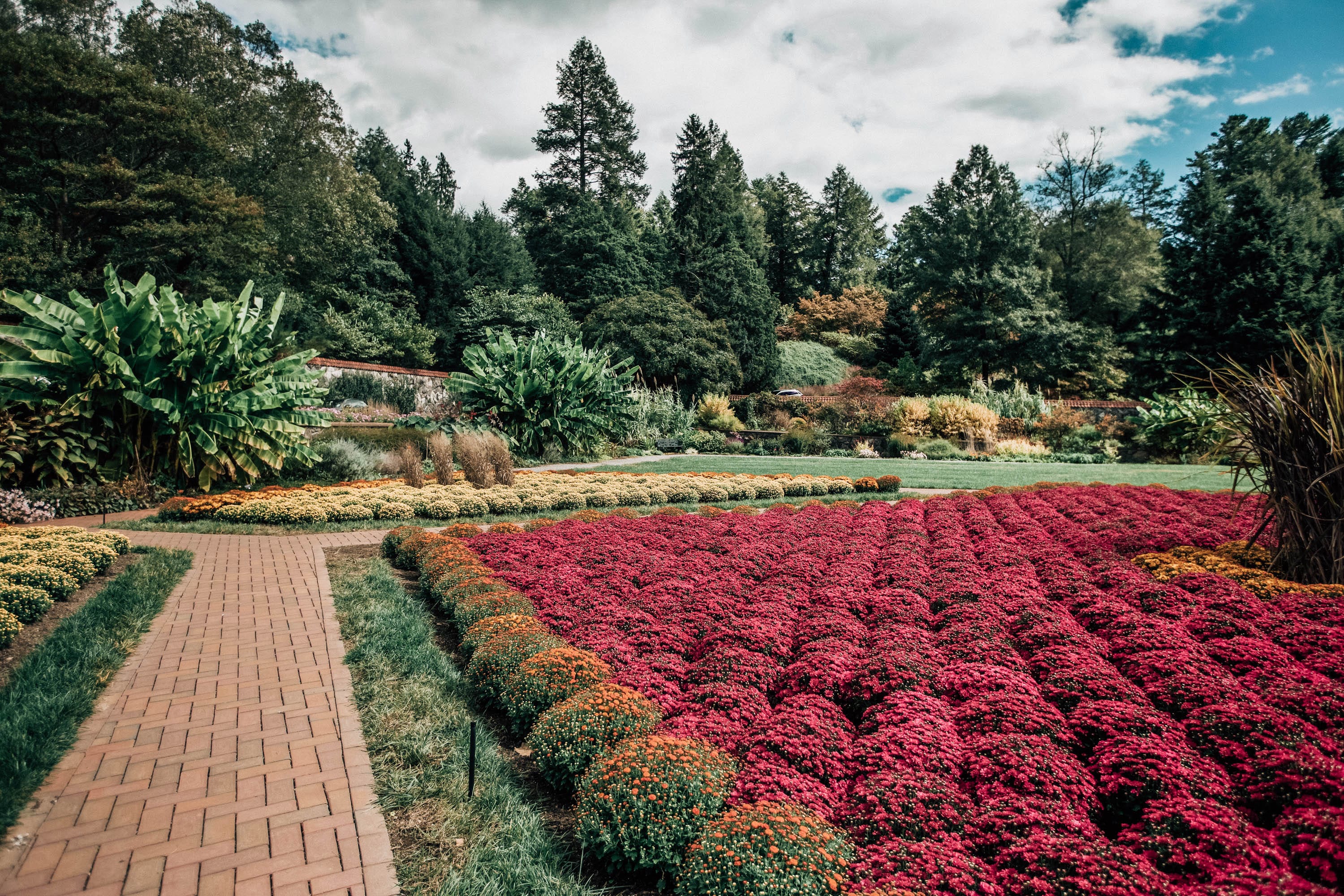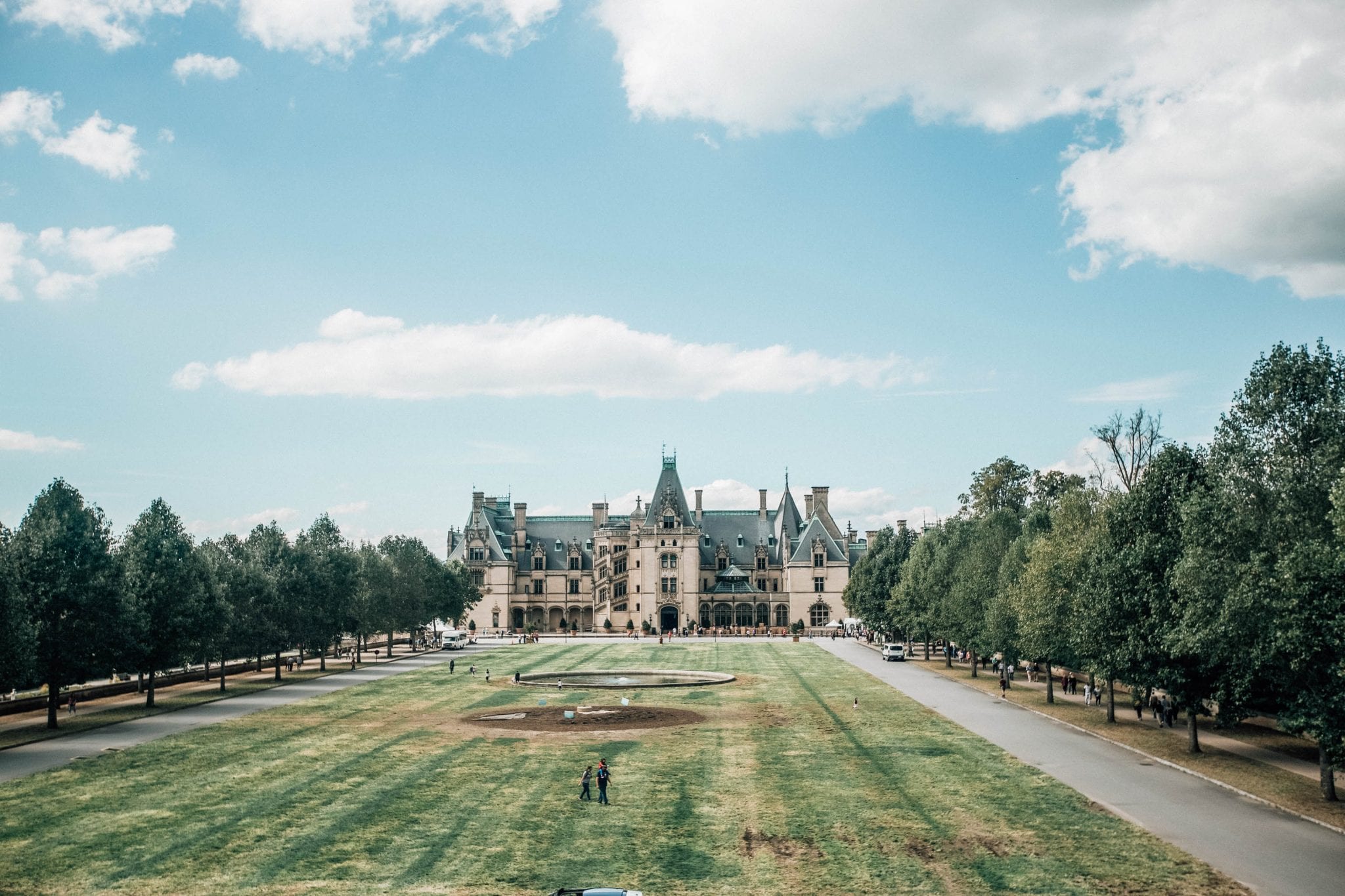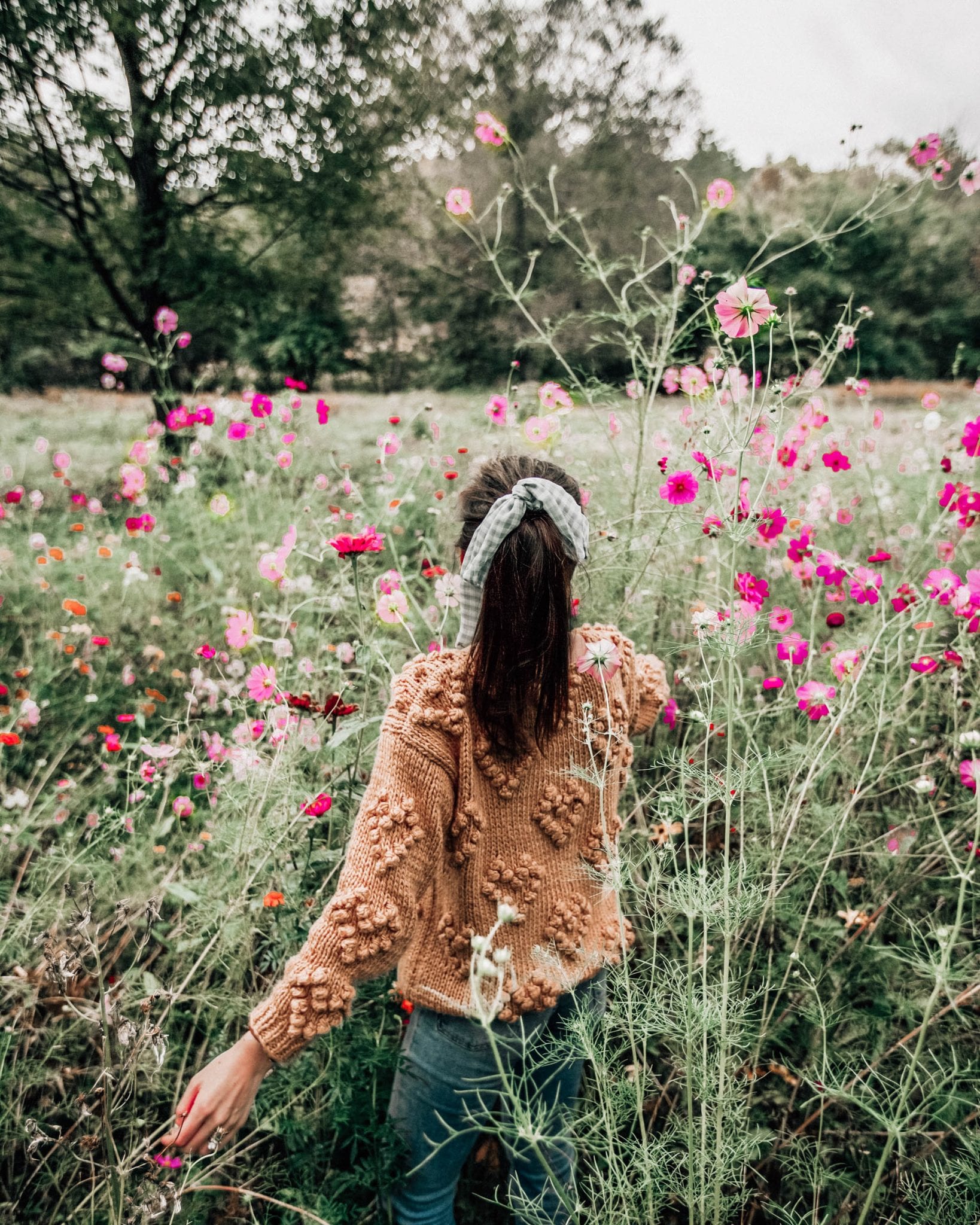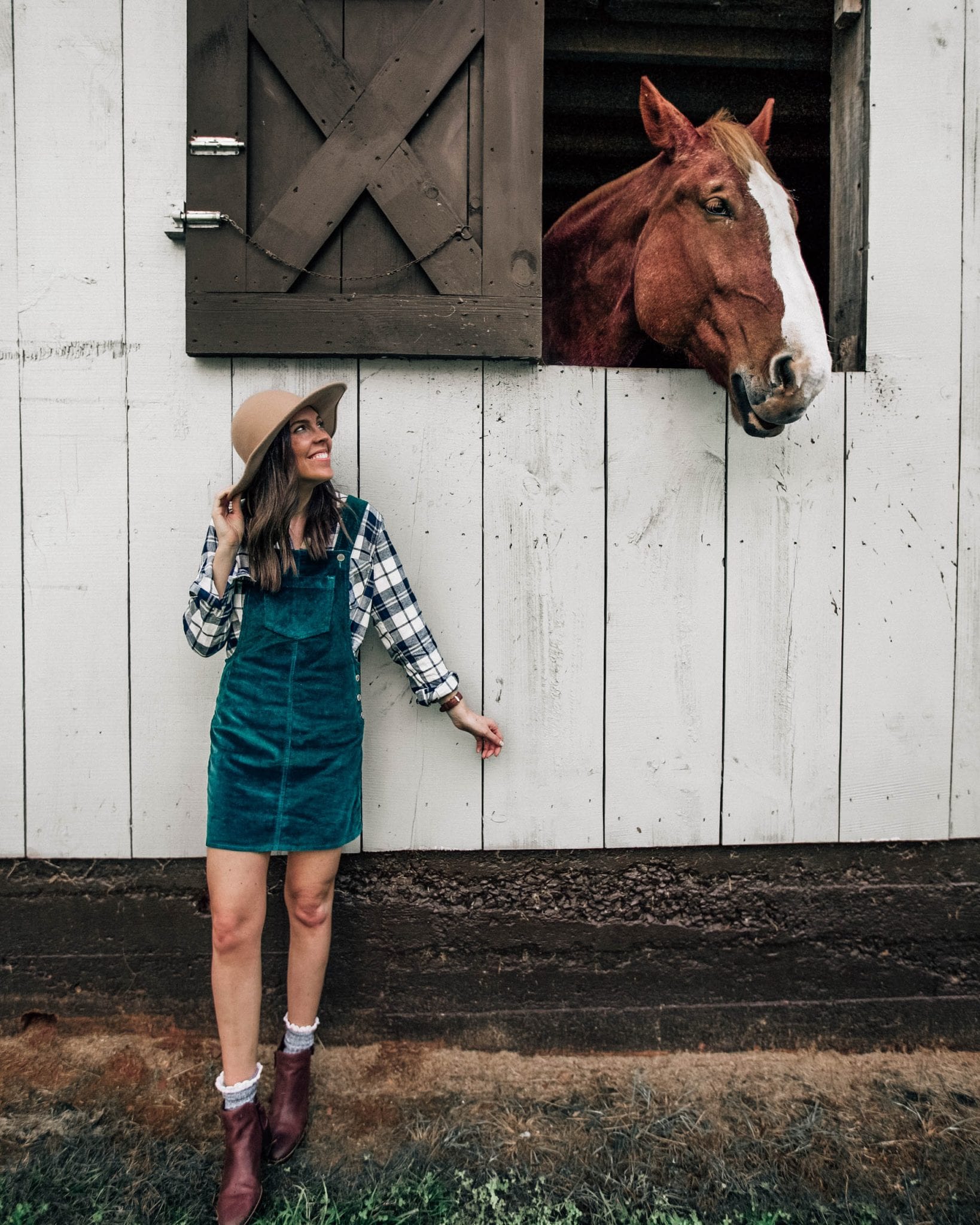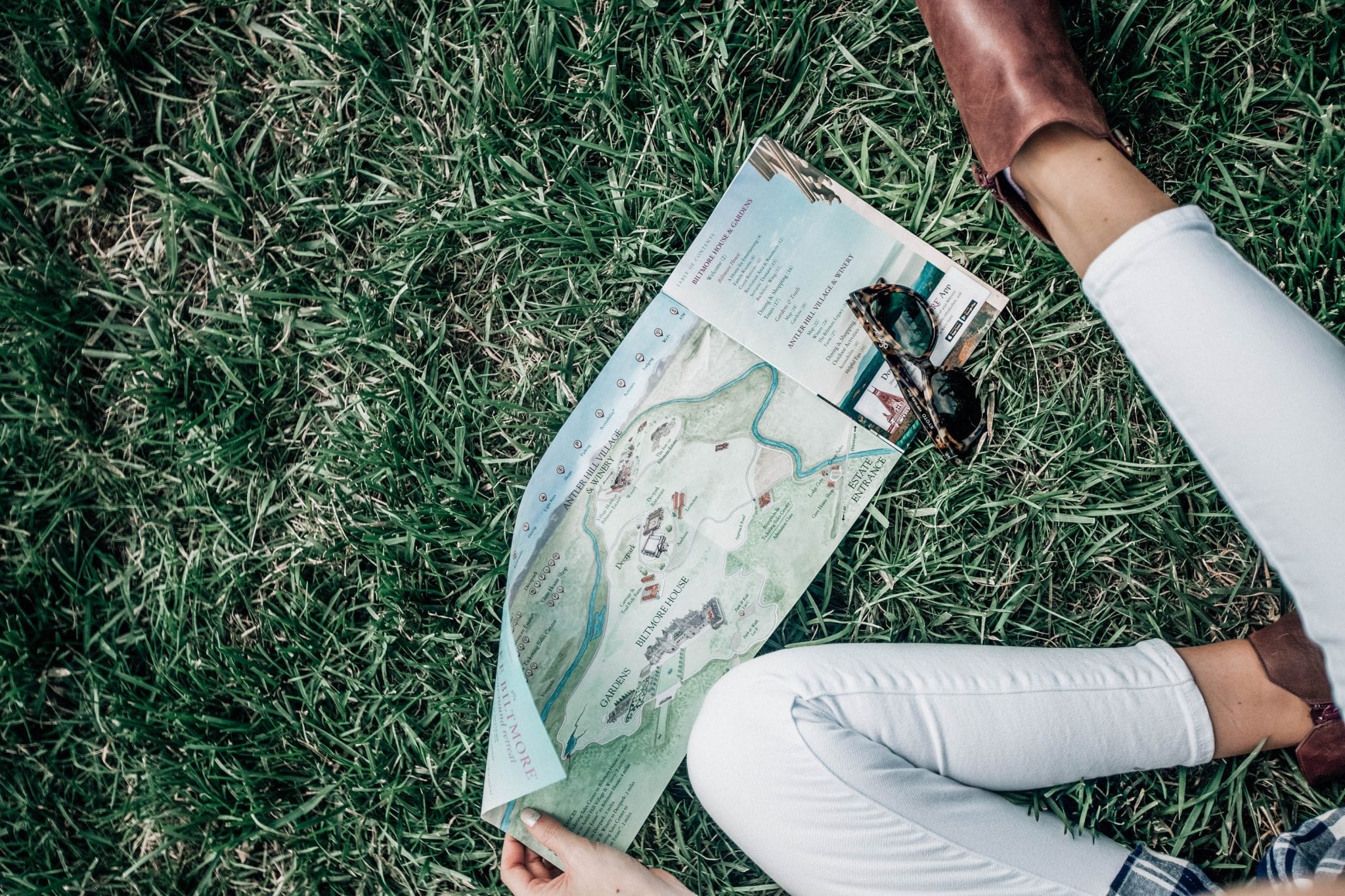 The first day we ate lunch at Village Social, checked out the winery, and headed back to where we would be staying that evening at the Inn. Once we checked into the Inn, I felt like I was living in pure luxury. The Inn at Biltmore Estate is probably the most luxurious hotel I've stayed at and I never wanted to leave! It was so beautiful. We ate dinner down in their Library Lounge and then went to bed early because we had a big day following!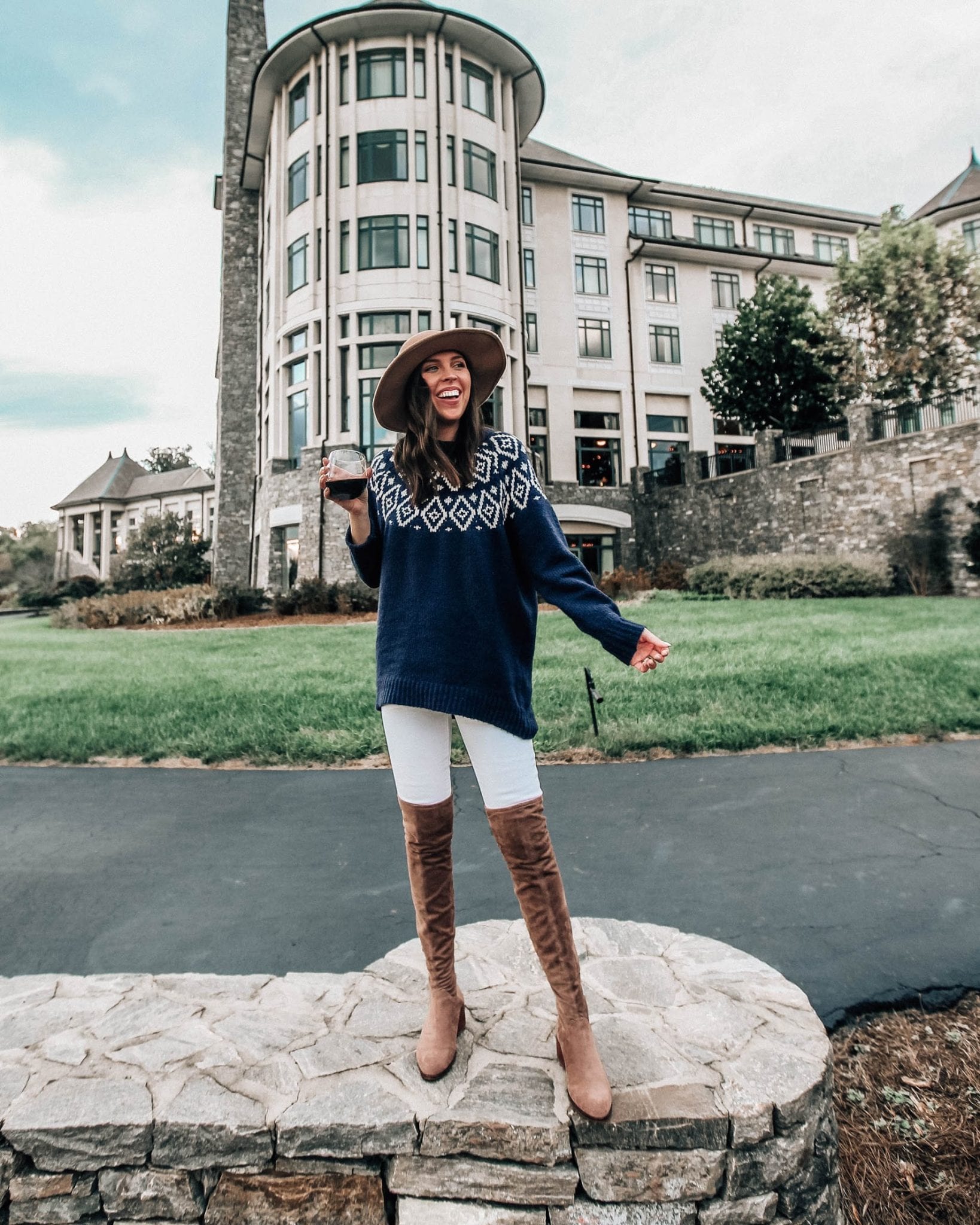 The next morning I met the other ladies downstairs in a conference room where we began our decorating process for the suites. The other women who were a part of this project were Courtney (French Country Cottage), Christy and Amy (11 Magnolia Lane), and Robin (All Things Heart and Home). If you are in need of some major interior decorating inspo, these ladies' blogs are so inspiring and resourceful.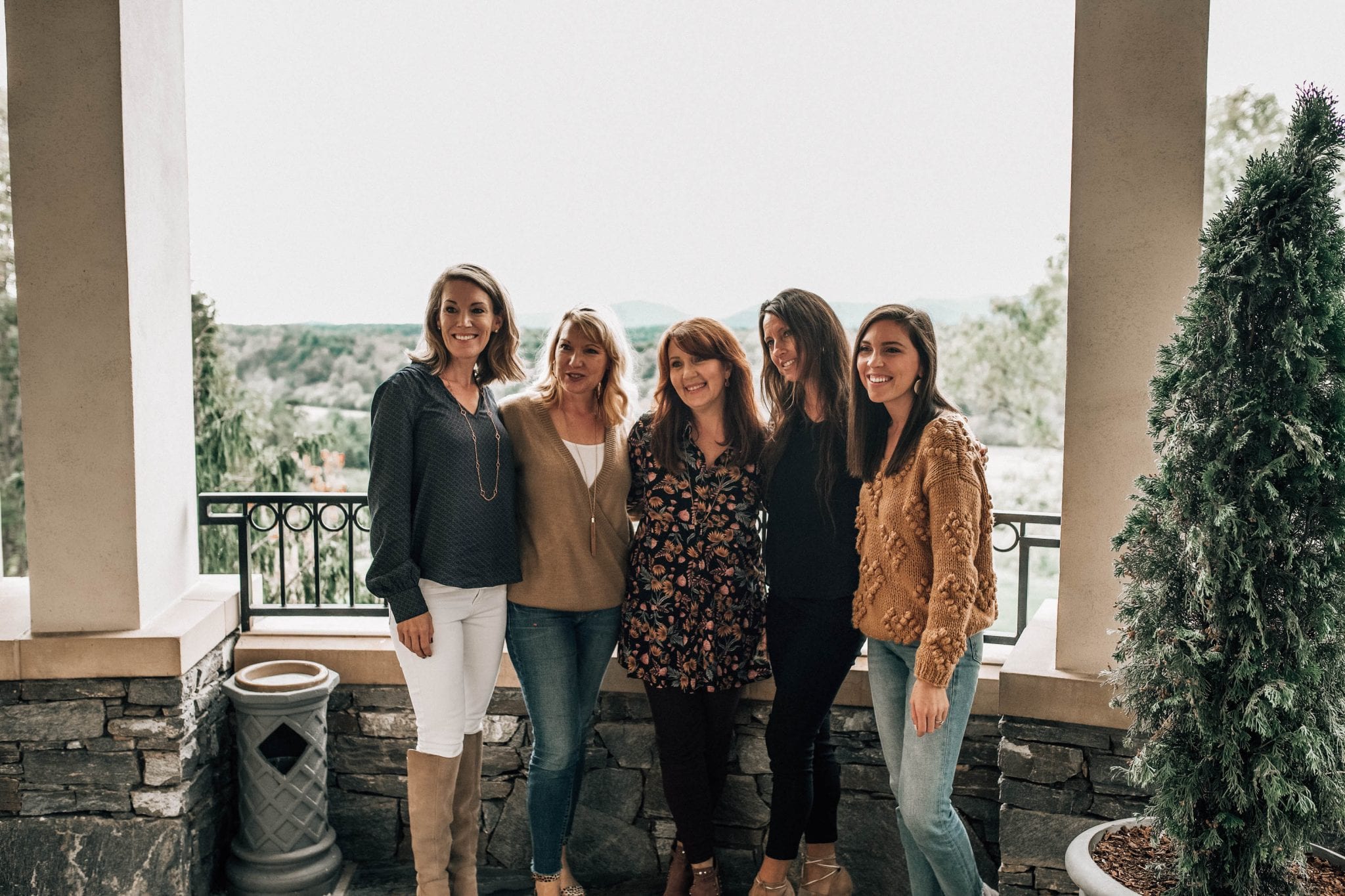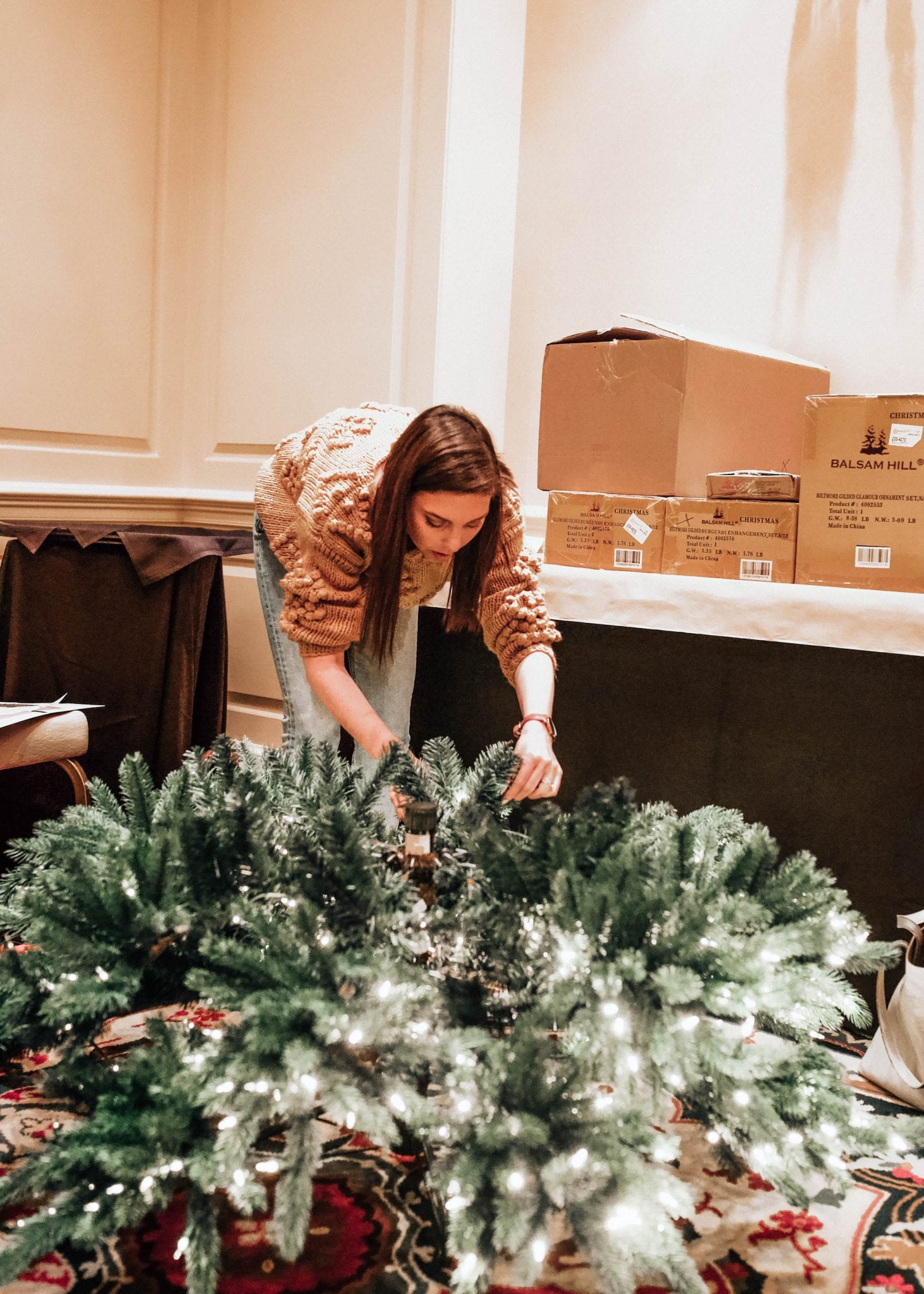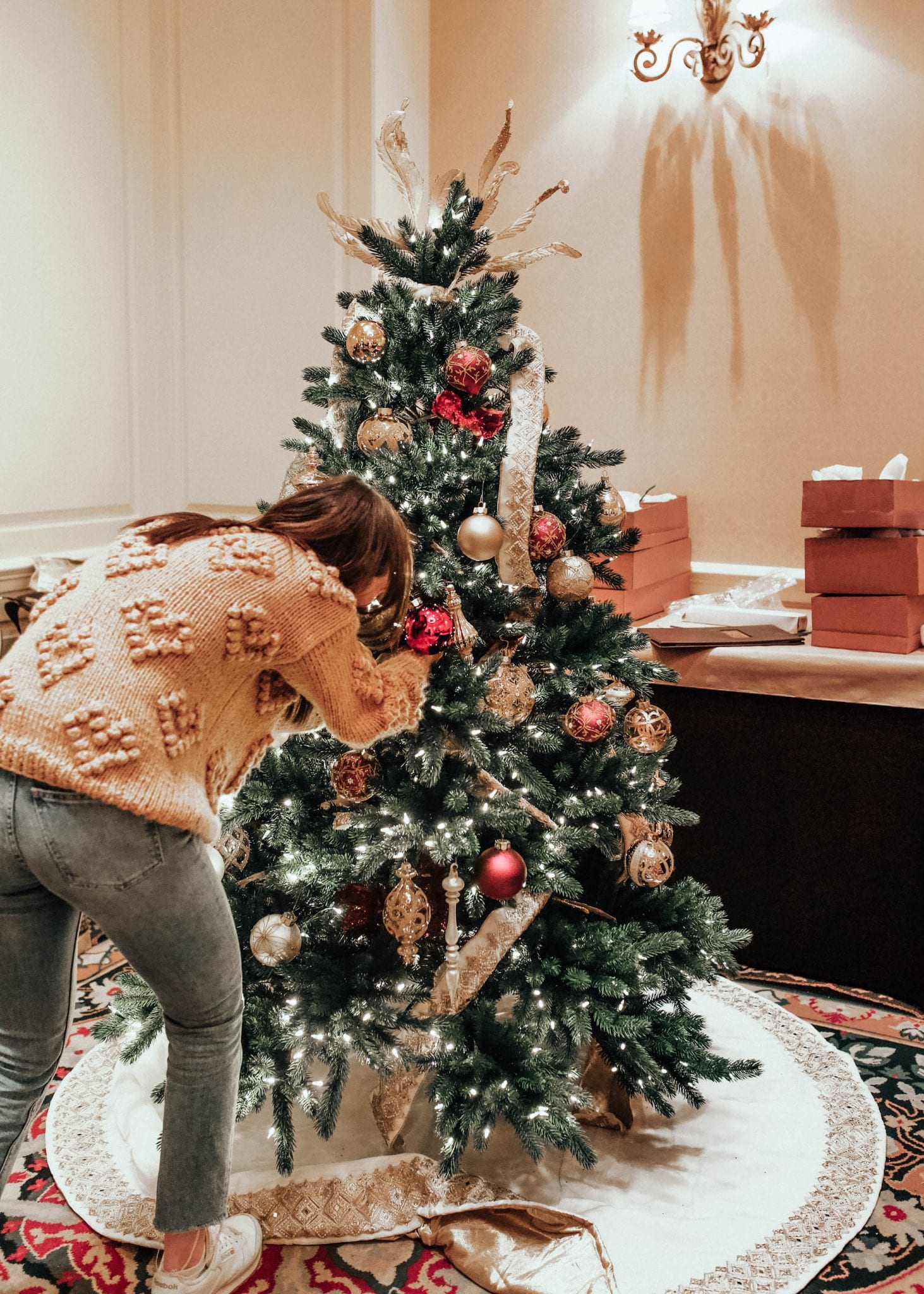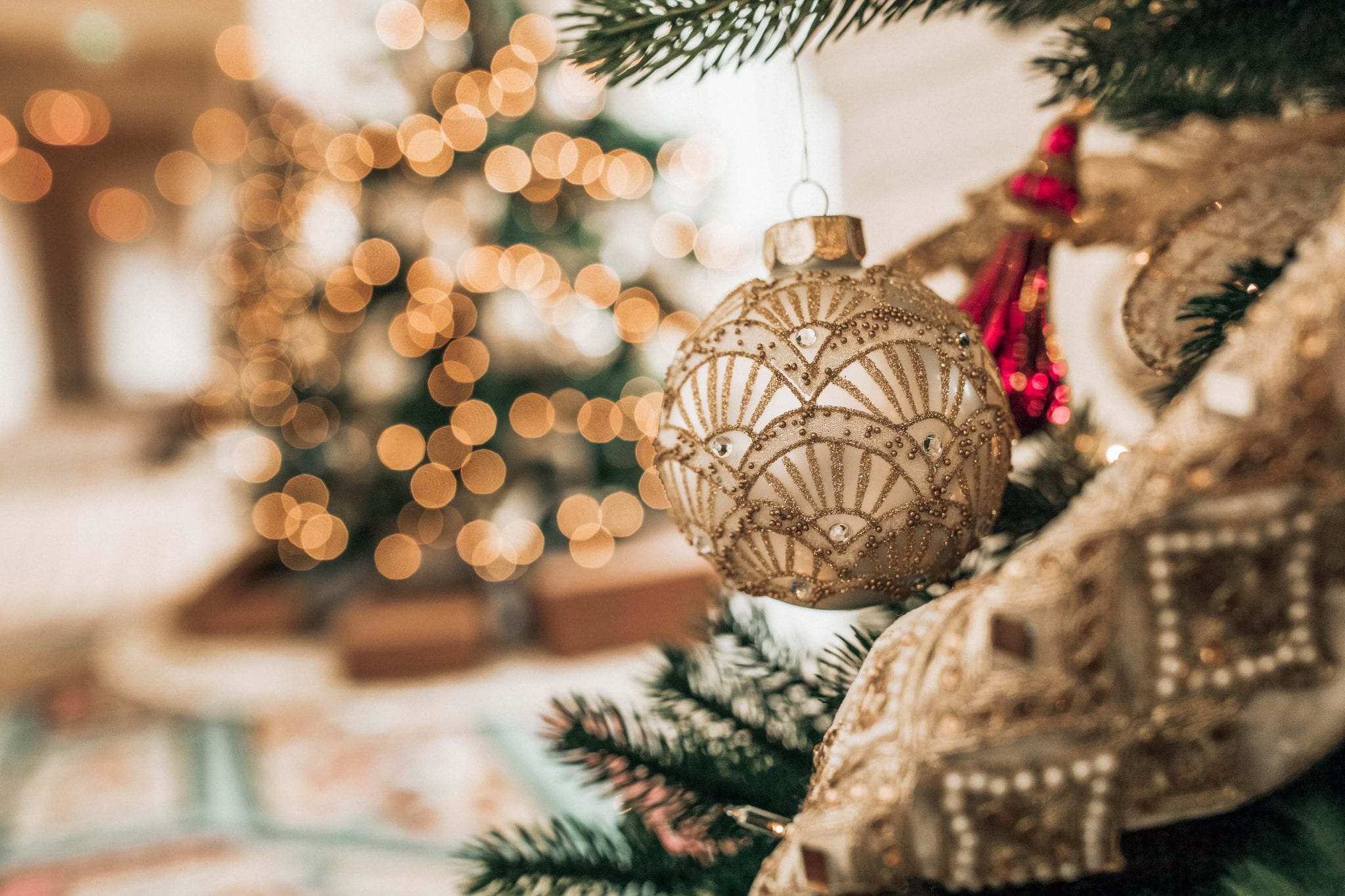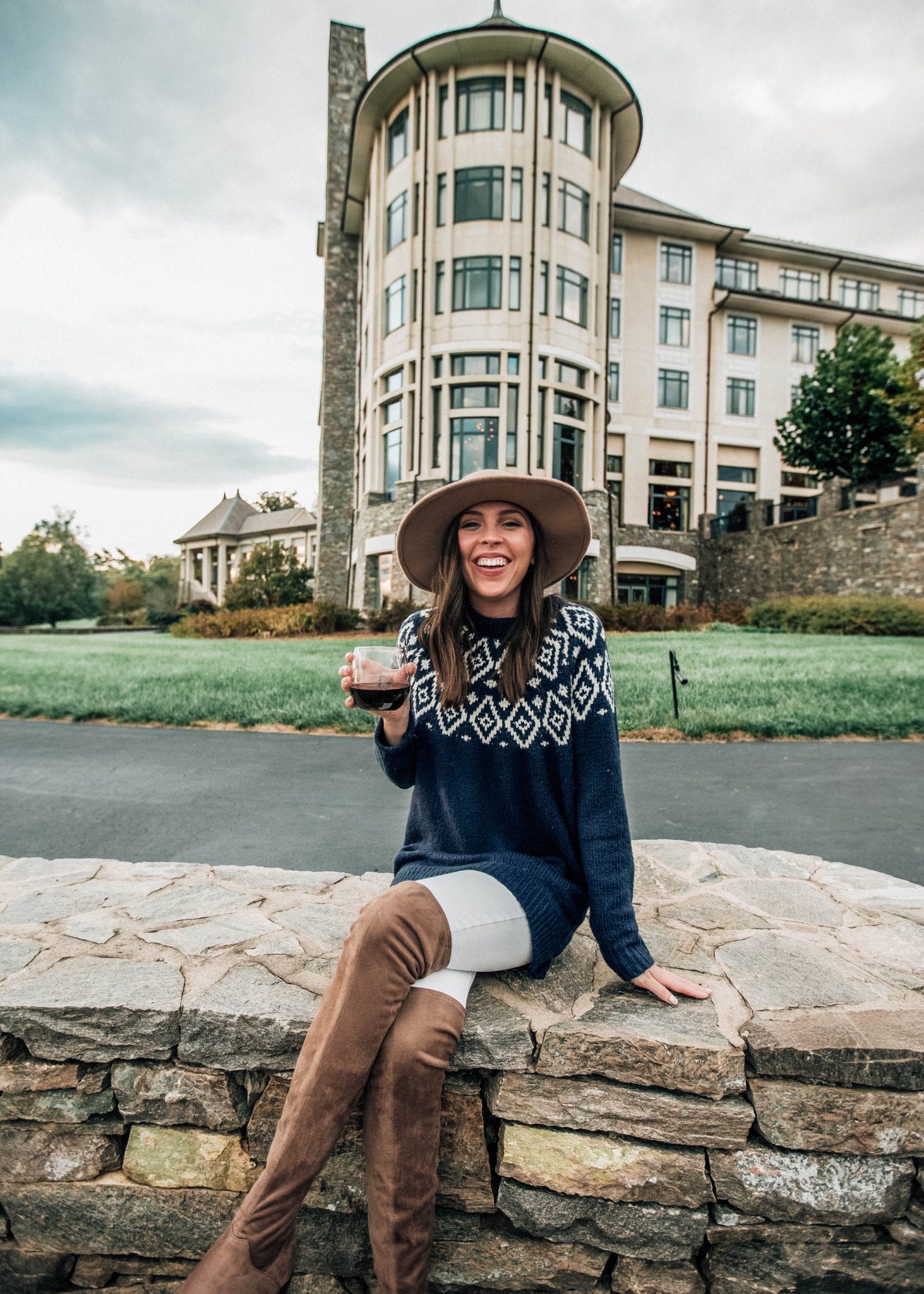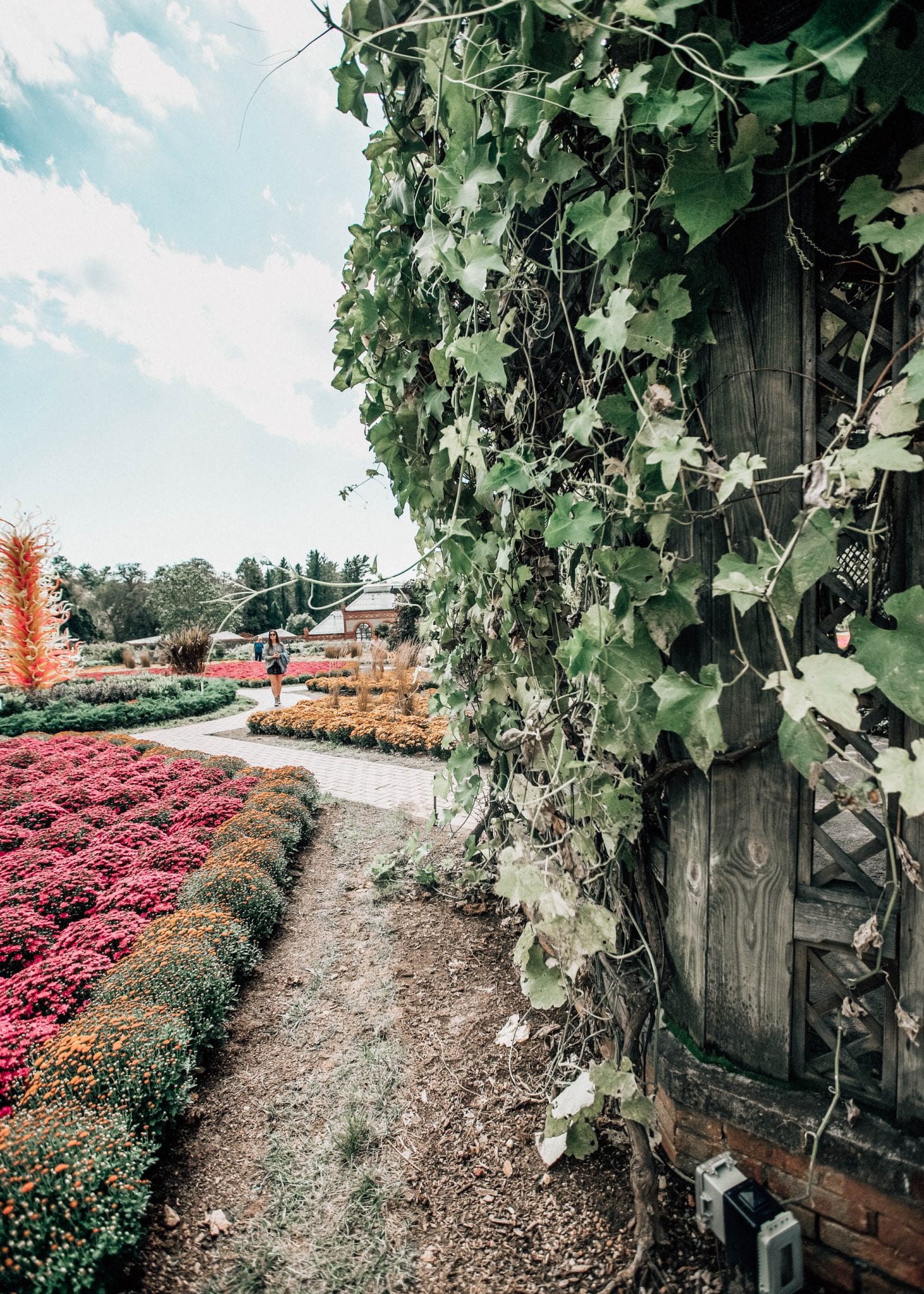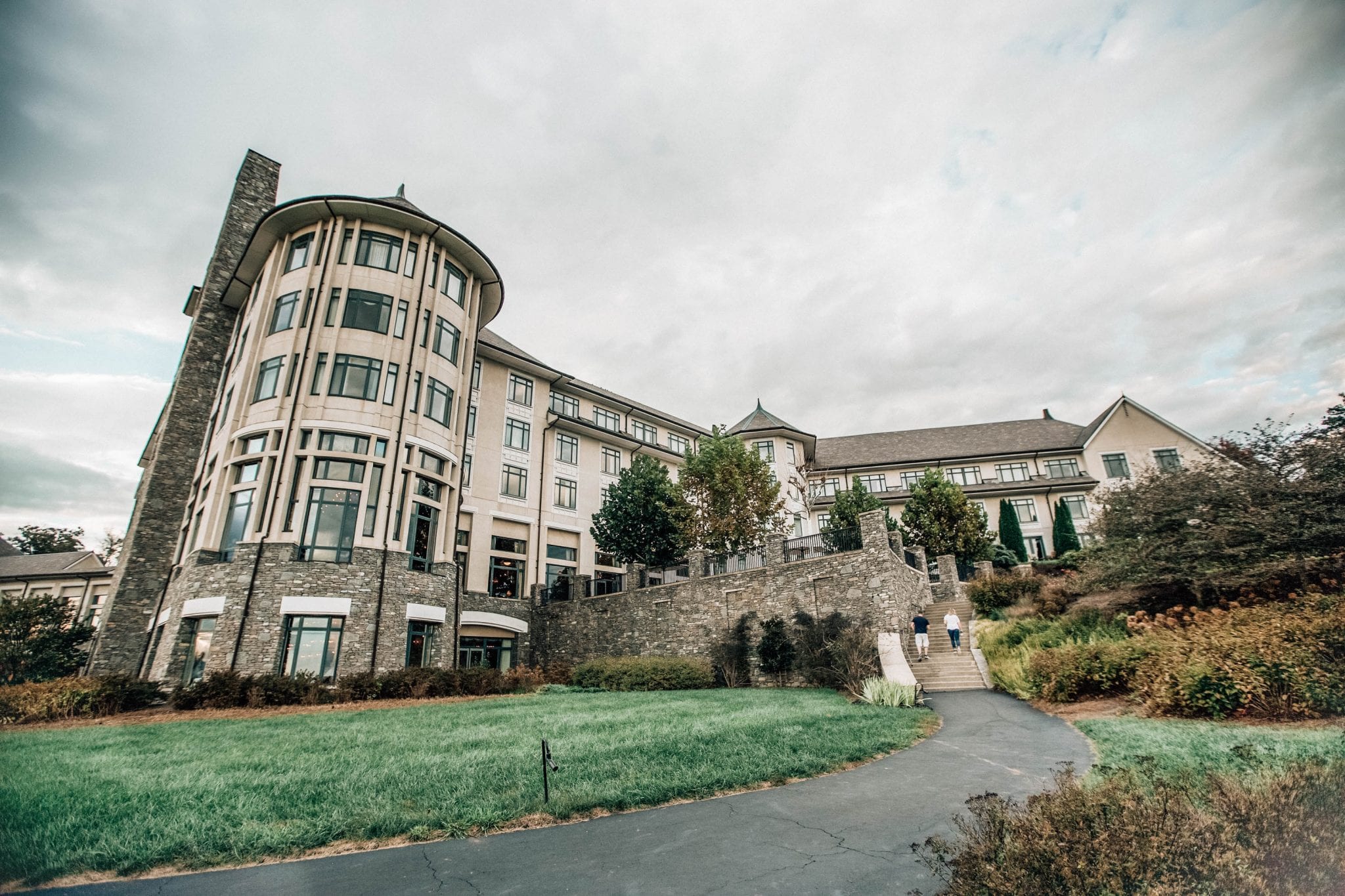 We each had a 6' tree to work with and we were able to pick and choose ornaments from the Biltmore Balsam Hill Collection to each create a different design. I started decorating using only the neutral golds & whites but added in a pop of color using their burgundy ornaments. The entire collection is magical. The merlot tones & elegant embellished gold ornaments couldn't be more perfect for the Biltmore. We were able to tour some of the largest suites at the Inn and saw where these trees would be placed at the start of the holiday season.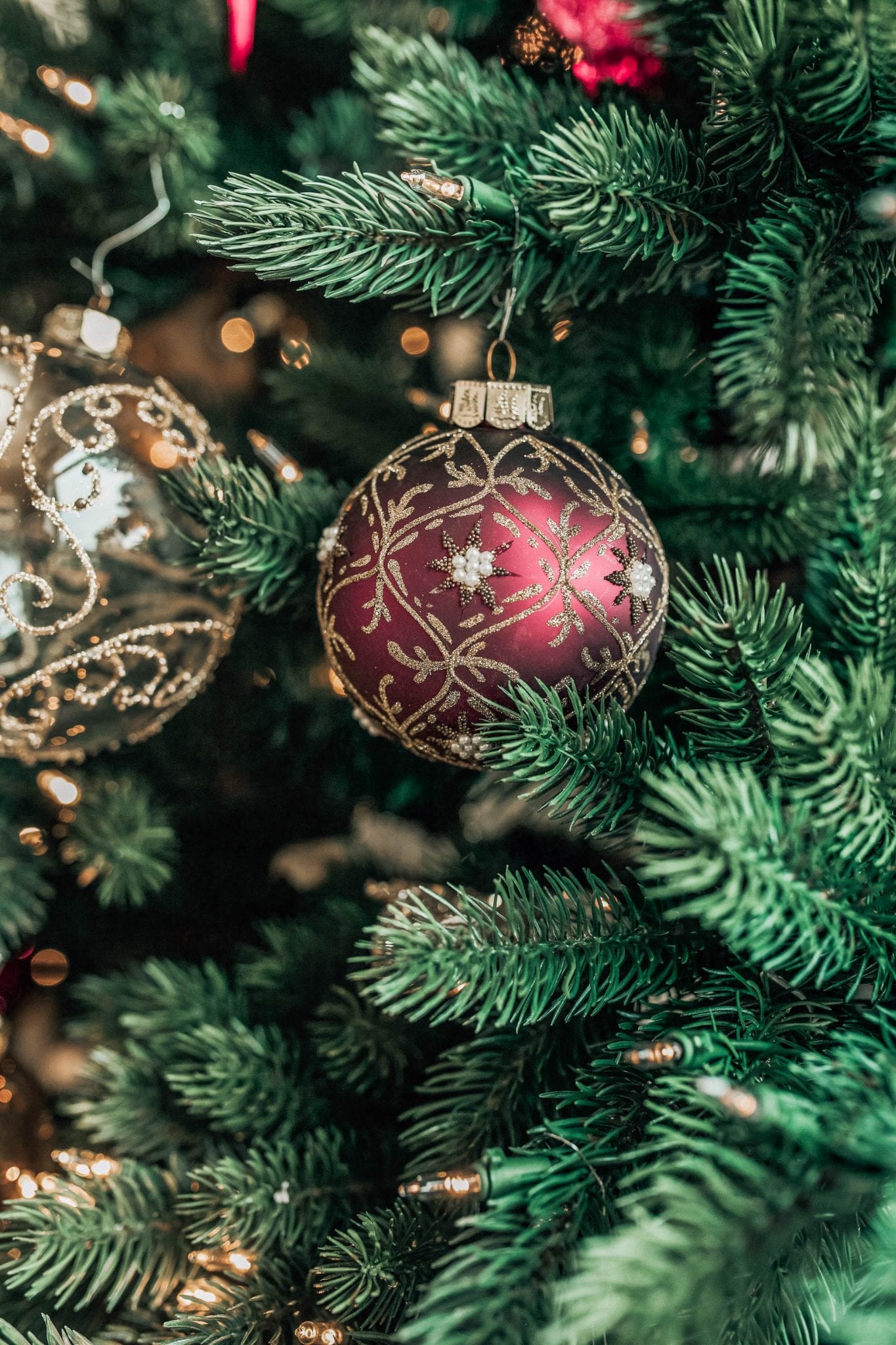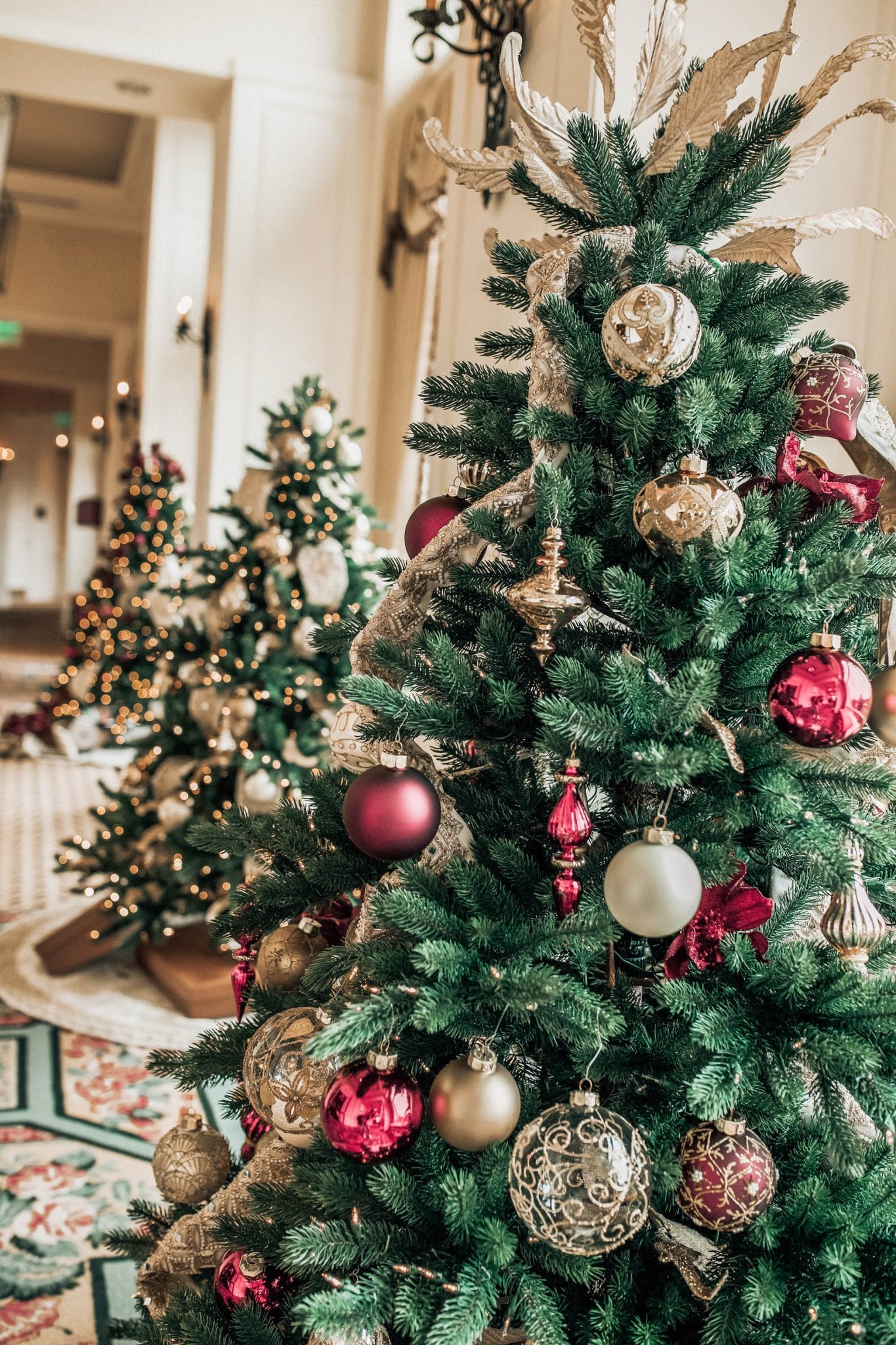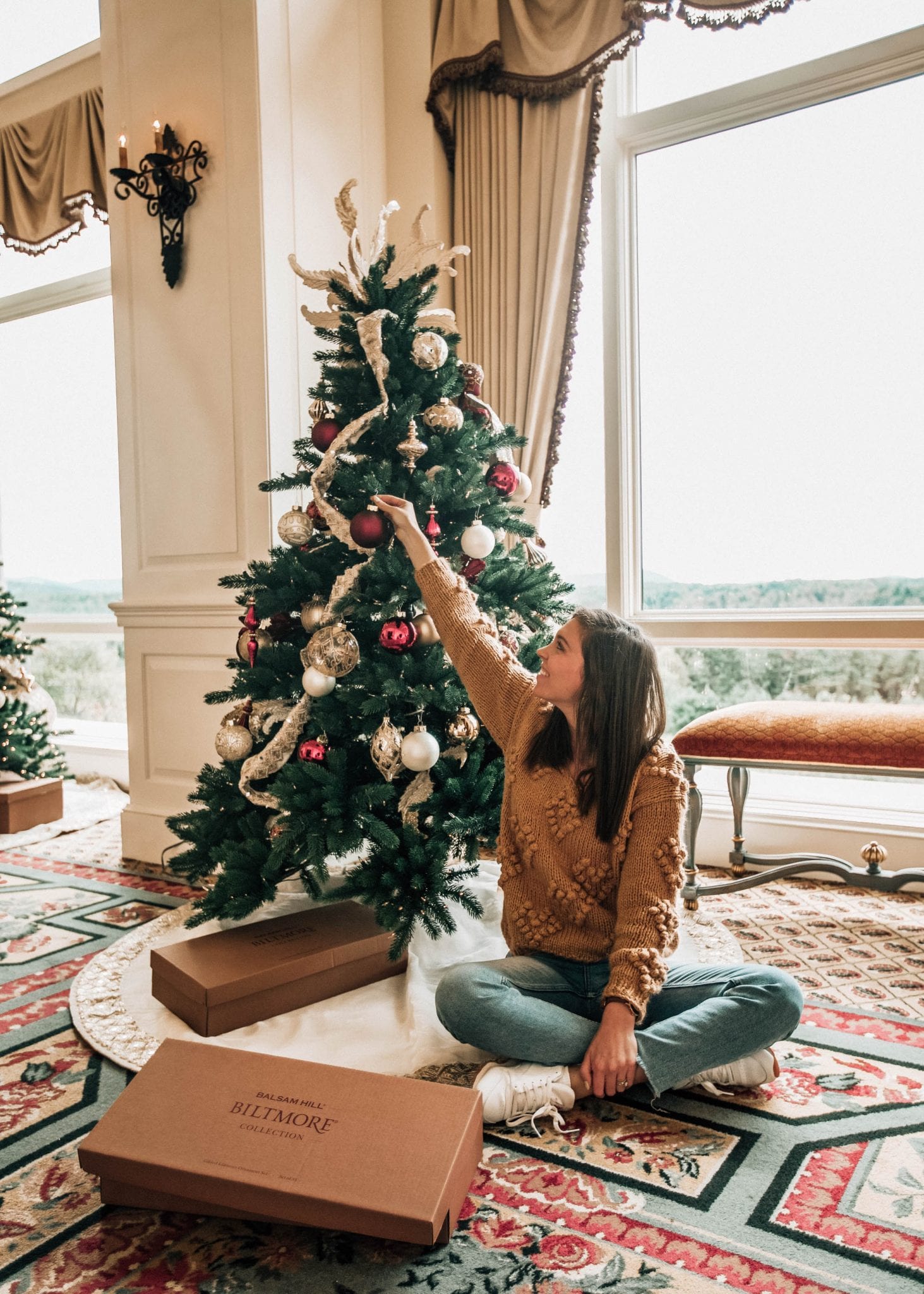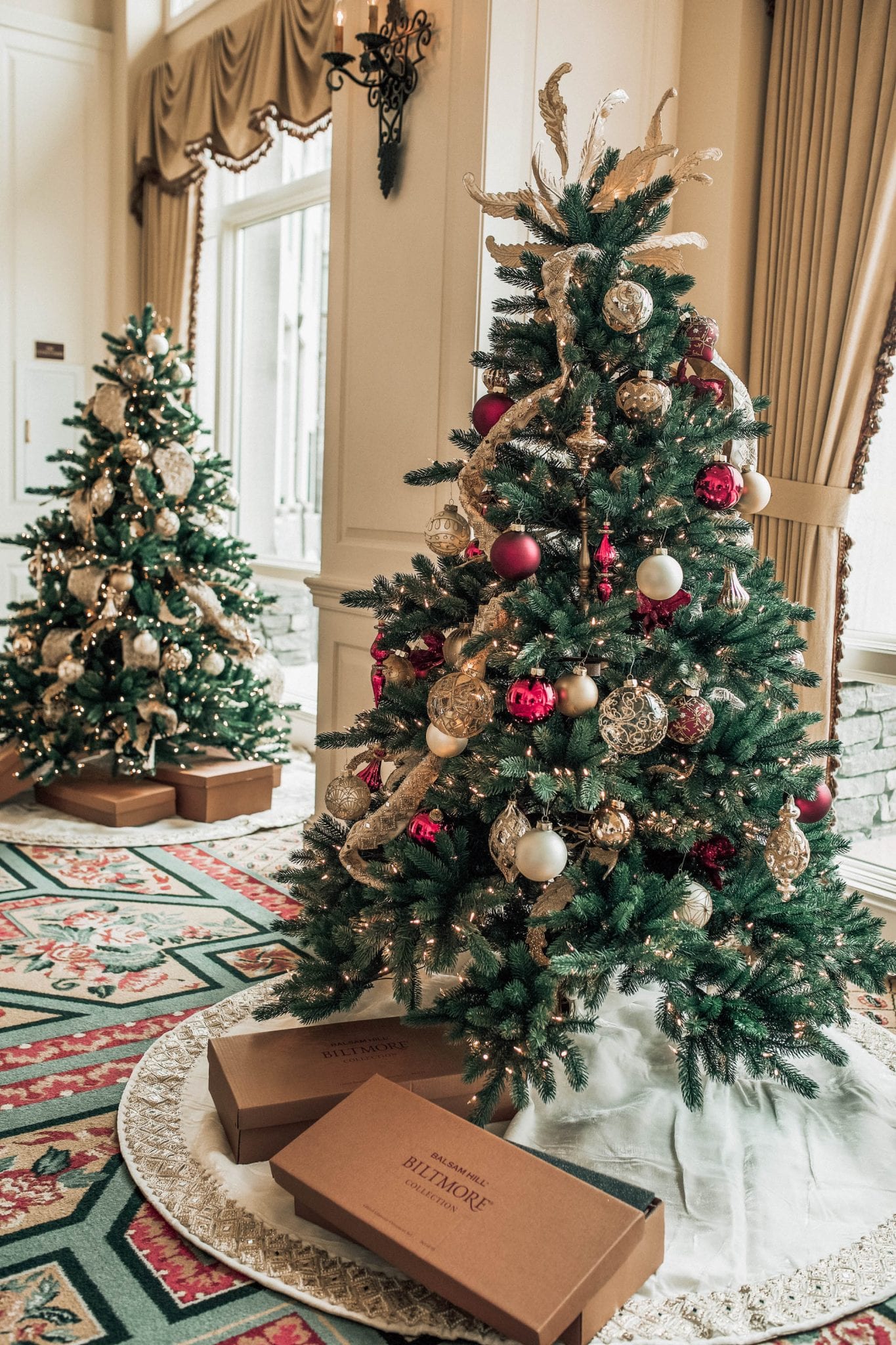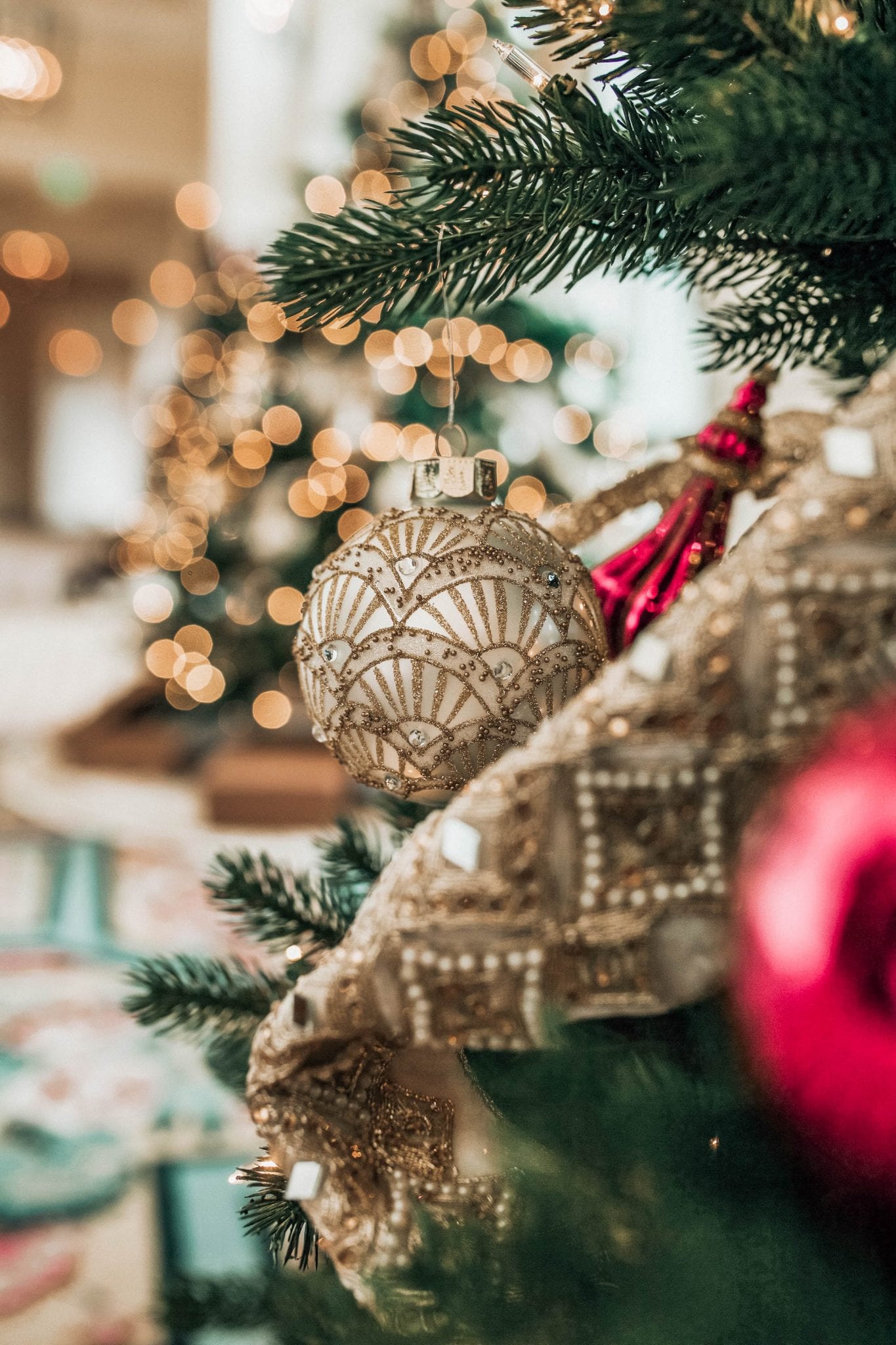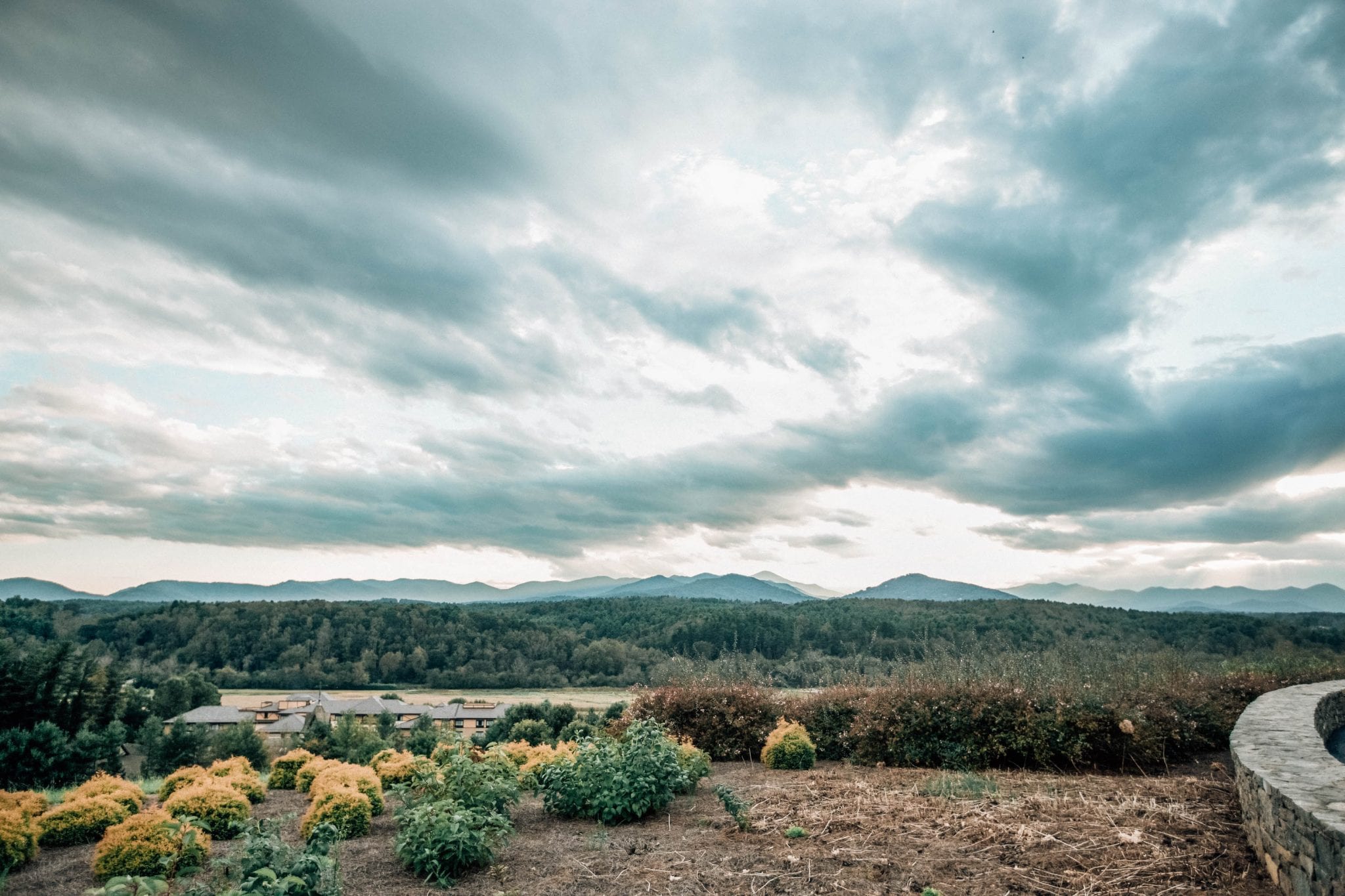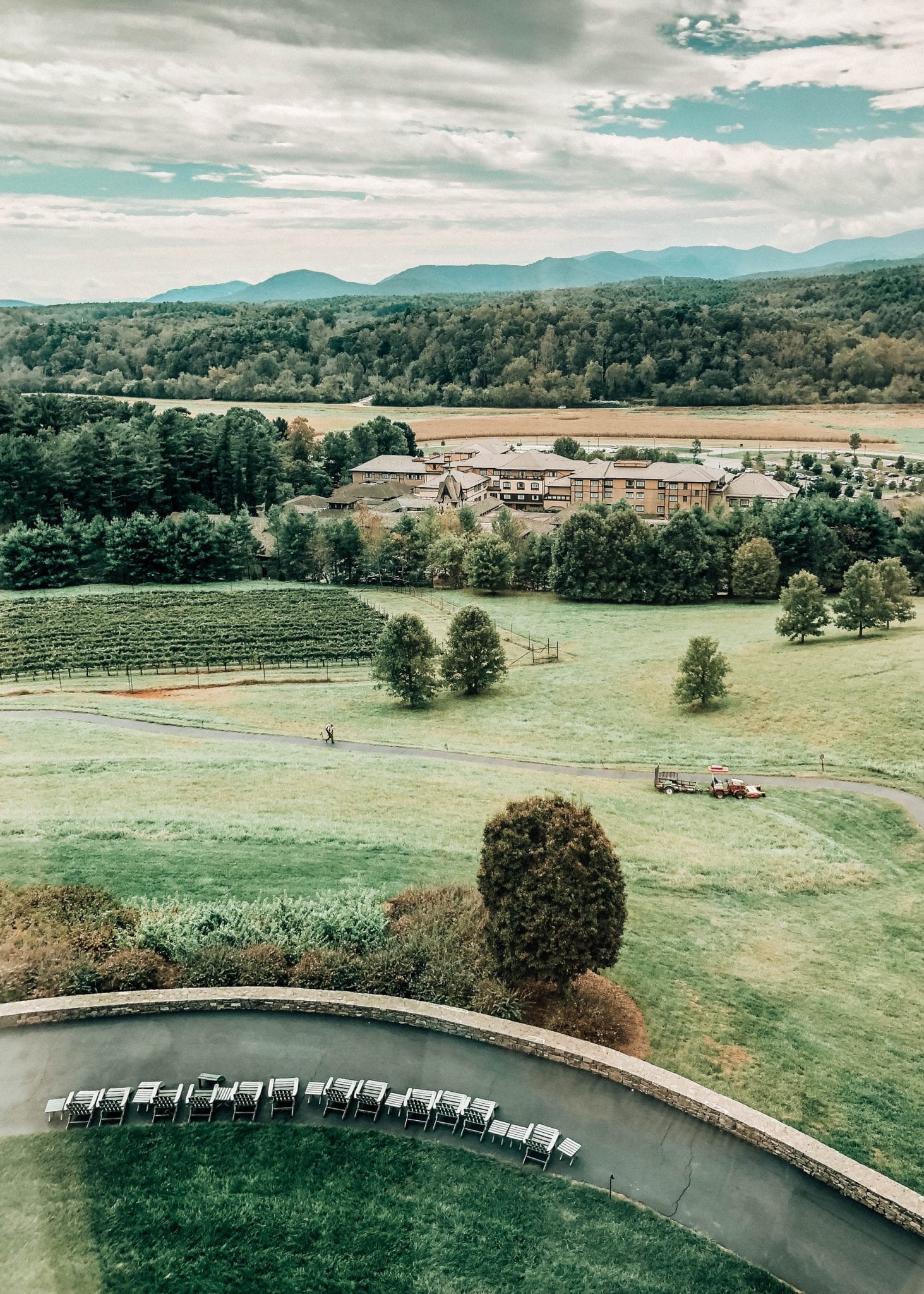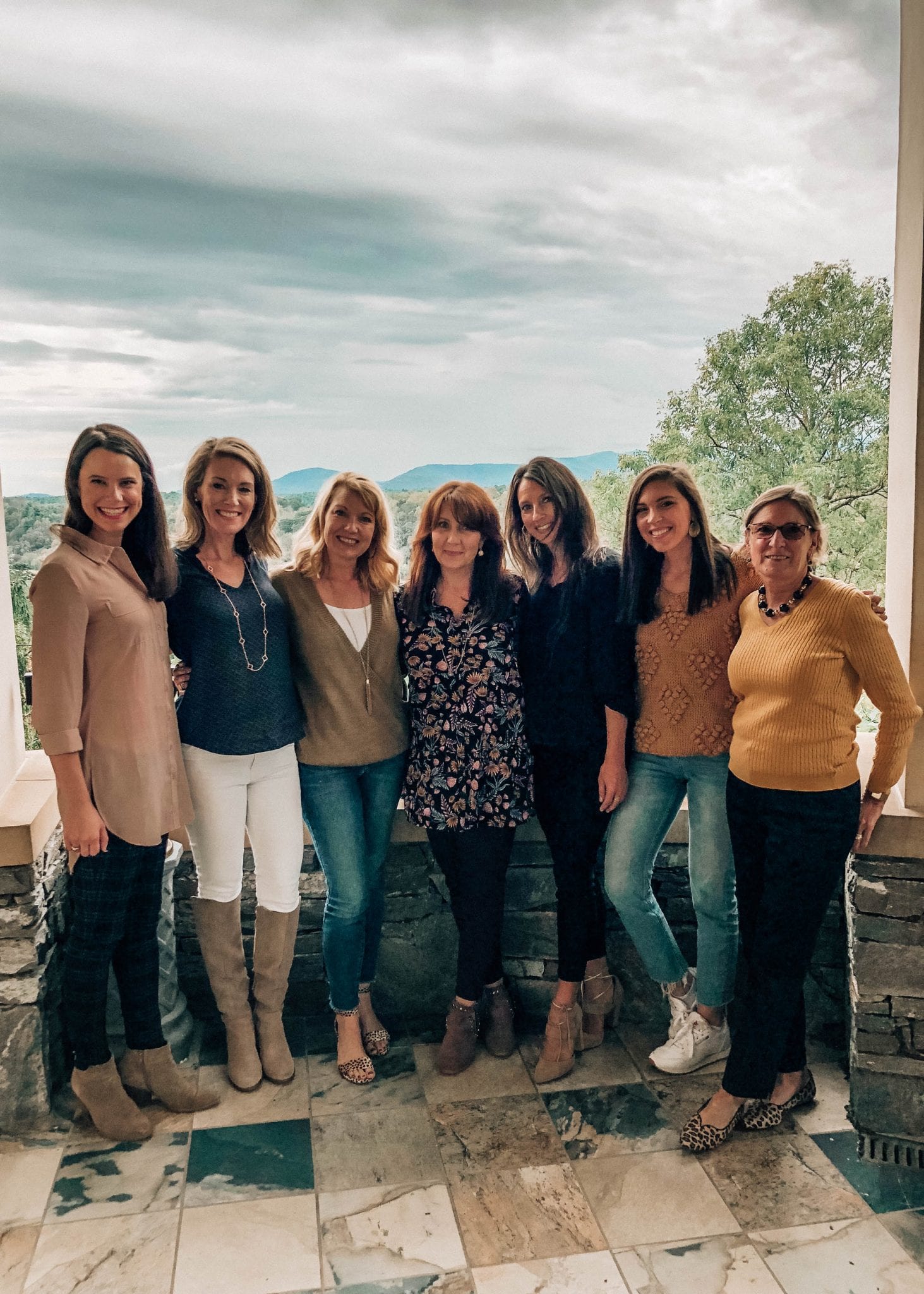 This was such a fun retreat and I really hope to visit the Biltmore again once it's fully decorated! We only have less than a month until it's decorating time at our house and I can't wait! If you want to see more of the Balsam Hill Biltmore Collection, you can see more of the pieces here.

Happy Friday! A lot of my family will be in town this weekend for an event my family is hosting on Saturday and today is also my dad's birthday! I'm not going to say what year it is because he reads my blog but it's a big & exciting one. 🙂 Busy, busy weekend but filled with lots of fun things.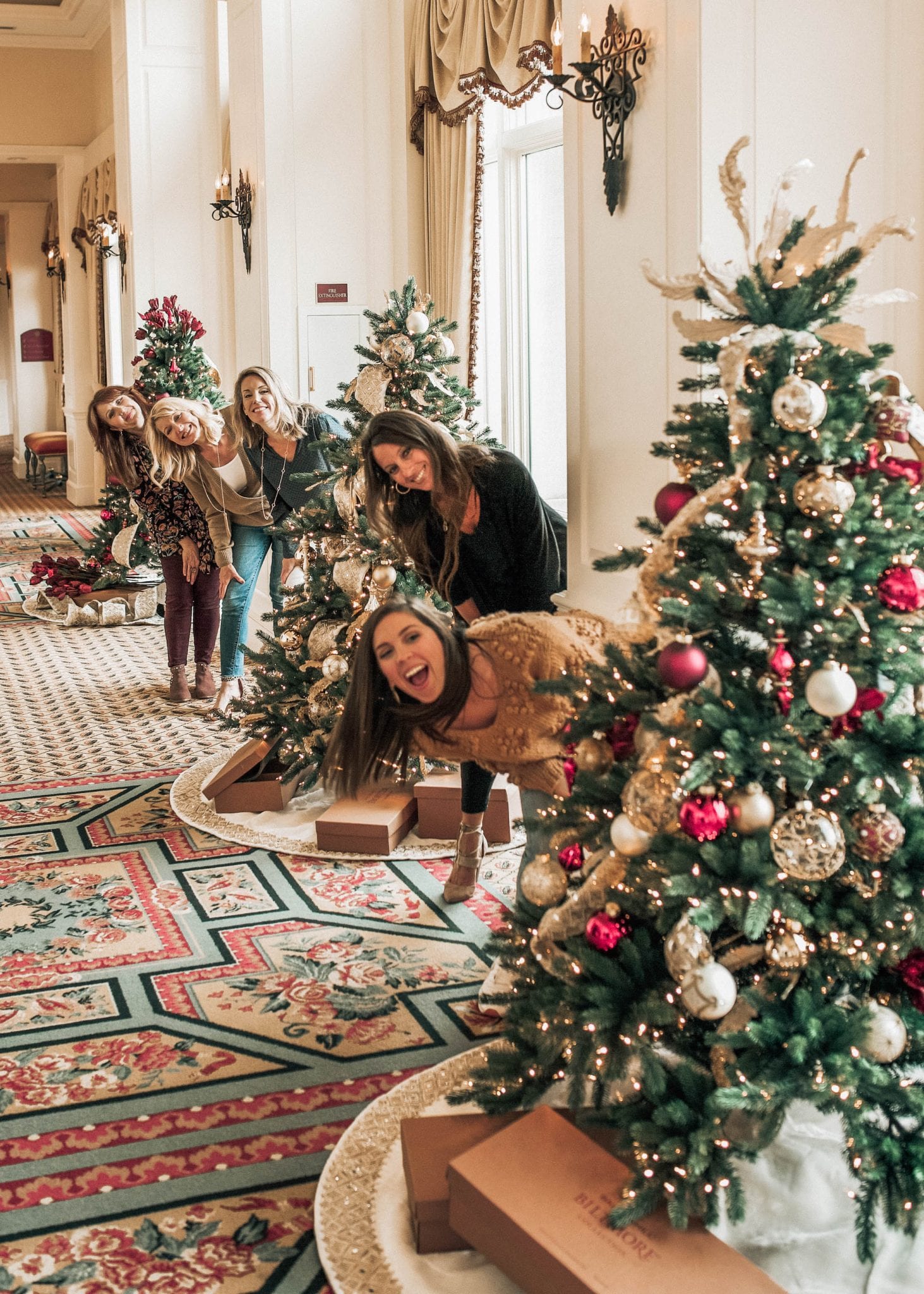 In partnership with Balsam Hill.