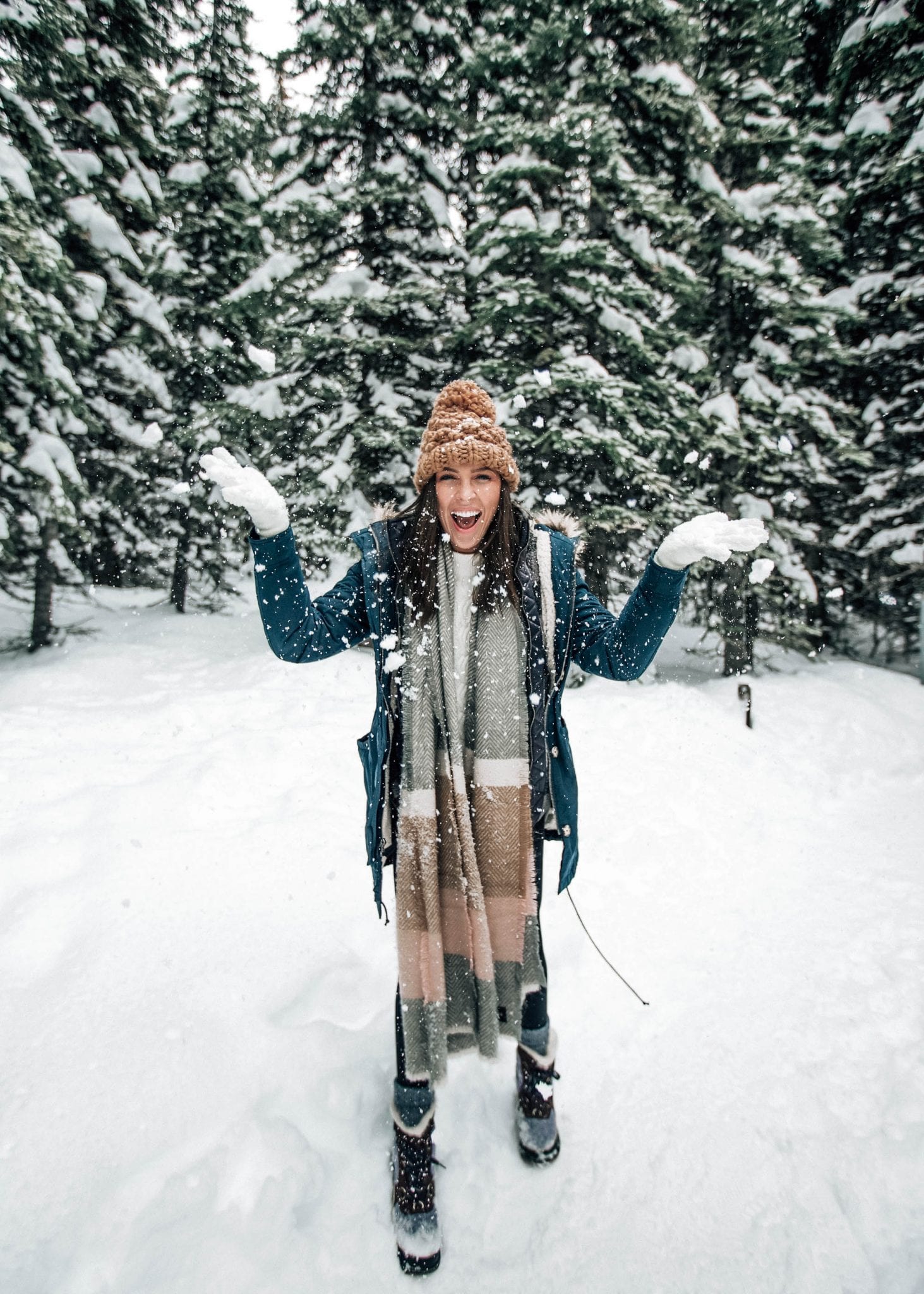 Happy November! I can't believe Thanksgiving is just around the corner and I can't wait to switch up the decor in our house. Last night was mine and TJ's first trick-or-treating experience in our neighborhood as homeowners and it was really fun (also the most perfect fall weather so we sat outside the whole time). It was fun meeting more neighbors and eating 400 kit-kats. Anyways, today is all about cold weather accessories and the cutest ones I've found lately. All of these would also be perfect stocking stuffer ideas (it'll be here before we know it). Some of these are ones I took on our recent vacation but some are new arrivals I've been eyeing for gifts for my sisters and mom.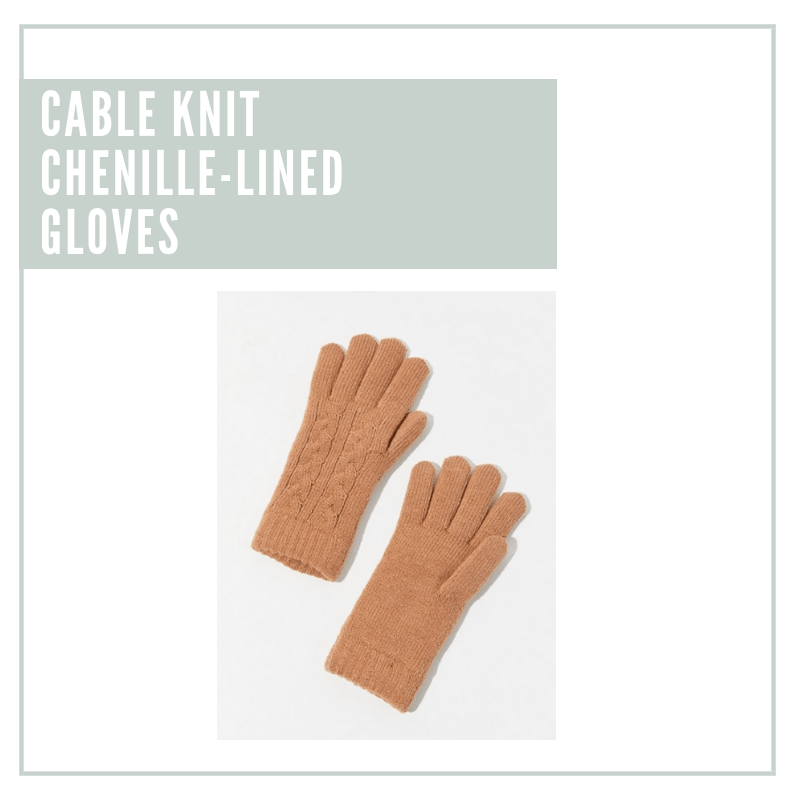 I have these in the white color and the inside material makes them the softest gloves I've ever worn. I packed them with me to Canada and they kept my hands fairly warm until they got really wet with snow but, for winters in the south, I'd highly recommend! You'll thank me once it gets too cold to touch your steering wheel in the early morning. UO is my go-to for accessories and I love that most of their gloves are at a good price-point! These come in 4 colors and I might get some of these as a stocking stuffer this year.

Okay, so these are basically the same as above but in mitten-form! I usually go for the gloves or the "convertible-mittens" but I just had to add these to the list because they're so cute & cozy with the speckled knit.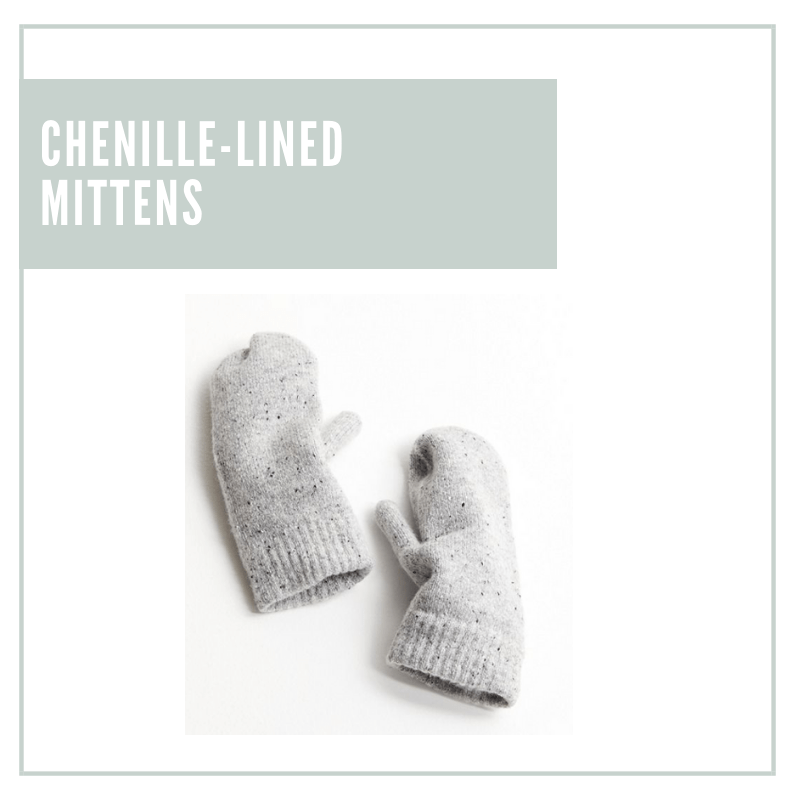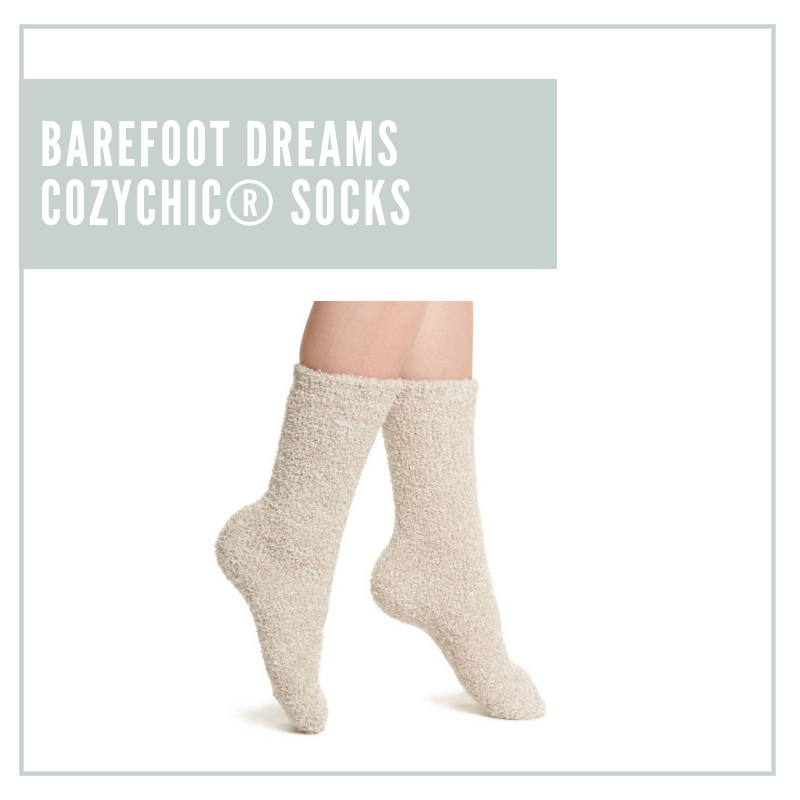 I'm not totally sure if a sock is considered an accessory (I'm thinking not) but I'm going to go with it because these socks need to be added to my life. If you've never felt a Barefoot Dreams cardigan or blanket, these socks are basically the same thing but a mini version for your feet and I love them! Another small gift idea for friends or family too.

These slippers are lined with the softest material and you'll never want to take them off. I feel like I'm getting a lot of good gift ideas going in this post but these may be something you want to buy for yourself asap… I also have a feeling they will sell out fairly fast and they're only a little over $3o for a pair. I've been wearing mine every night around the house and find myself not wanting to take them off for bed.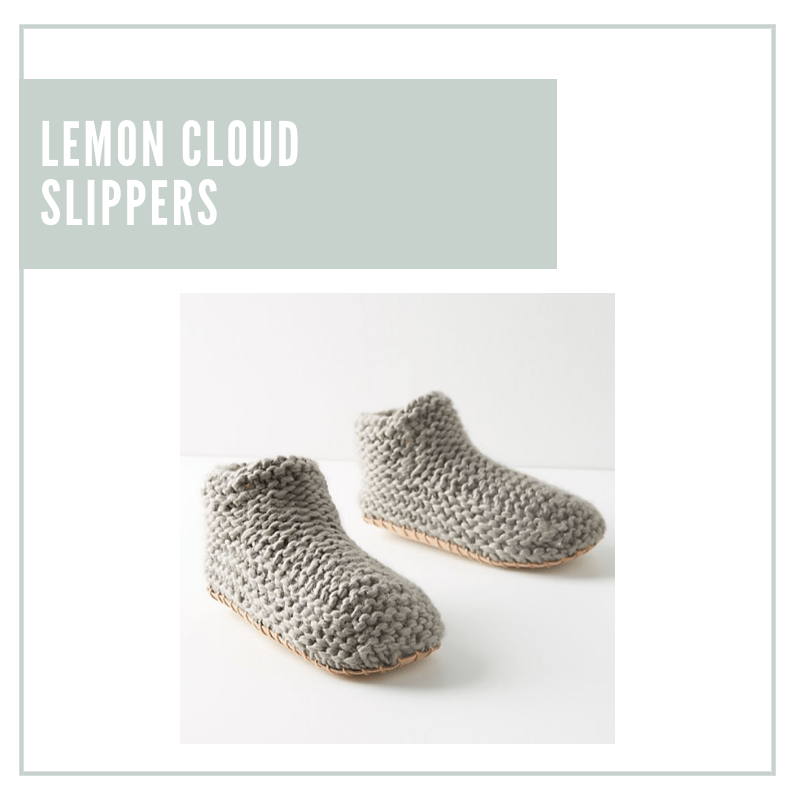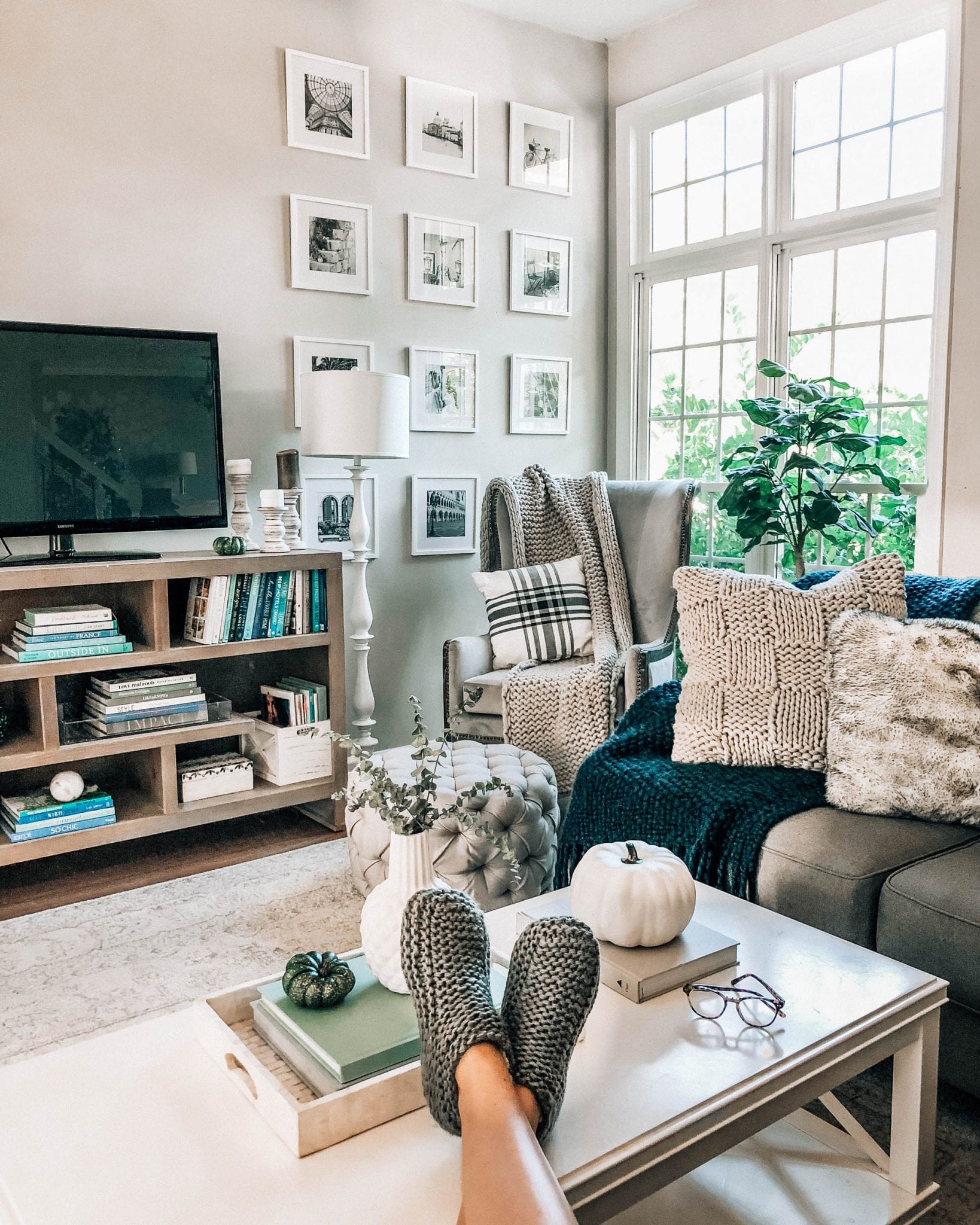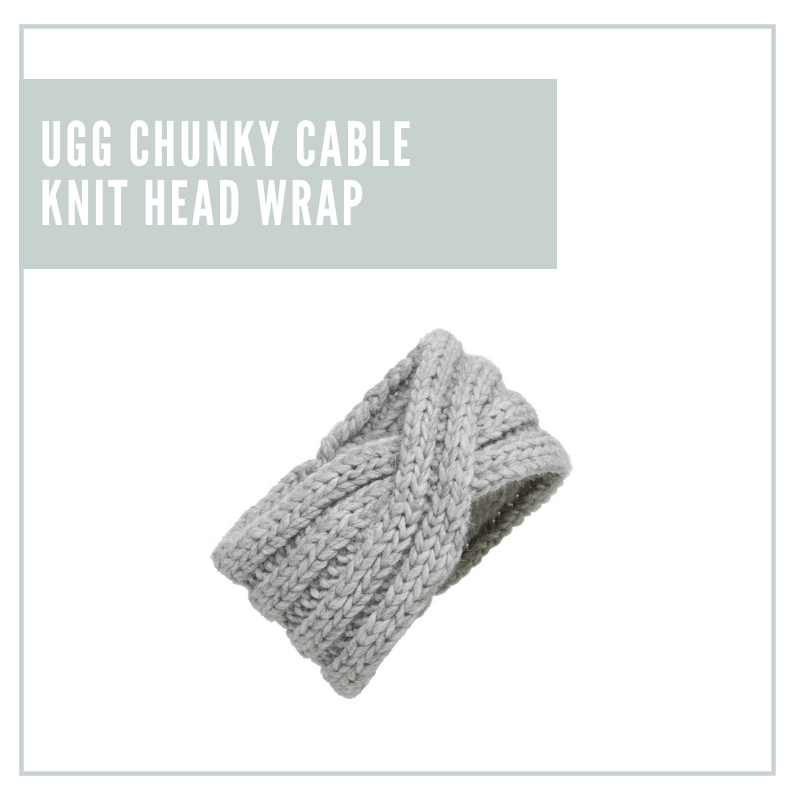 About a month ago, I bought one of these head wraps that looked identical to this one but I can't figure out where on earth I got it from. SO, while trying to solve that mystery, I came across a similar one by UGG and I had to include it in my top 10 list. I don't wear these head wraps until it's really cold and below freezing but it's always a good thing to have if you have any outdoor activities planned in the cold weather.

If you have a chunky knit ivory scarf, it's really the only scarf you need all season long! It goes with everything and I love how long this one is so you can wear it multiple ways. Plus, you can almost always find it on sale.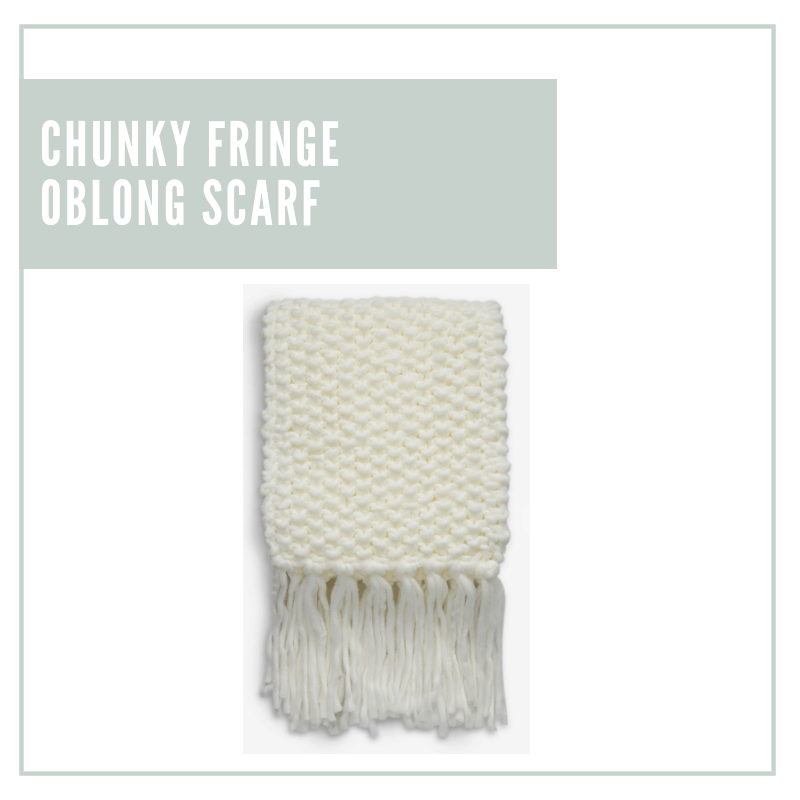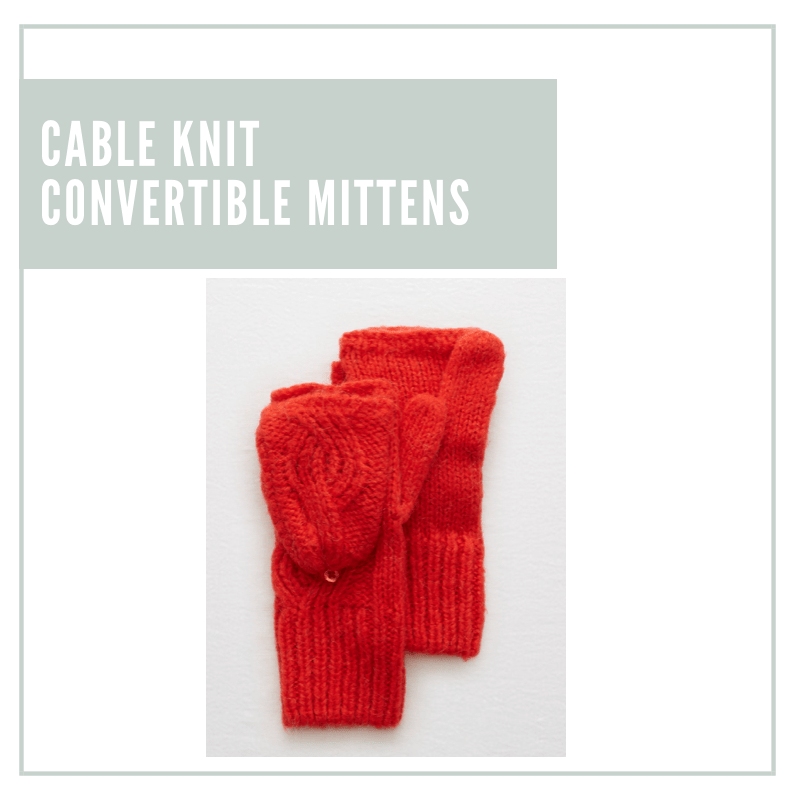 I had the honor of working with Aerie this year for their holiday gift guide and these convertible mittens are included (also available in ivory). I feel like convertible mittens are the perfect piece for the weather we get down here since it's usually not too cold but you still want to wear something in the mornings/nights.

I love a good oversized colorful scarf. By colorful, I really mean white and grey but you know. ASOS is my favorite for these and you can usually find them for really great prices too. I recently purchased this herringbone print one and it's gorgeous! Such a great addition to any fall or winter outfit!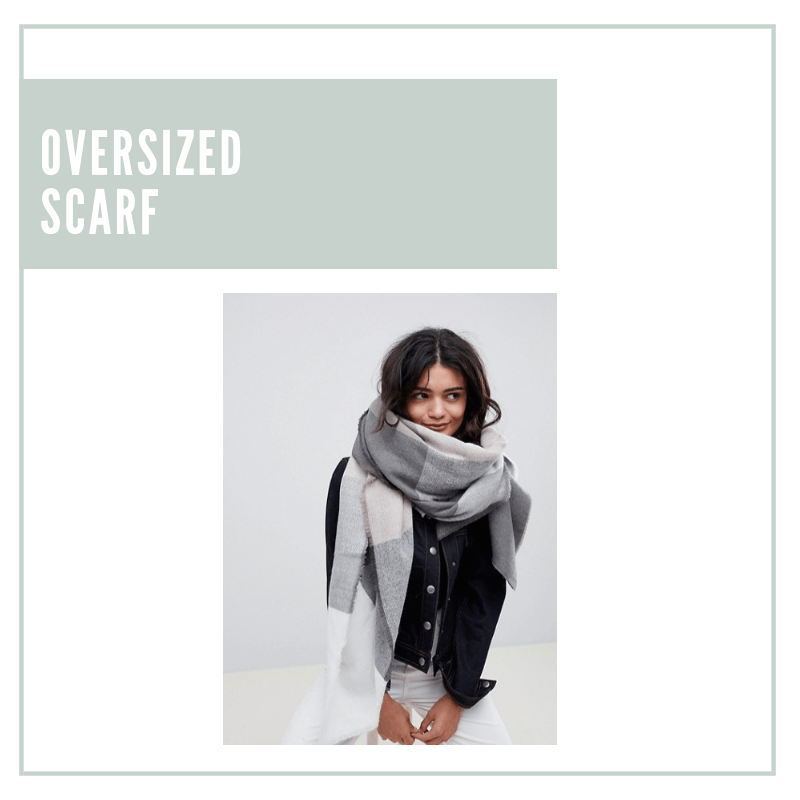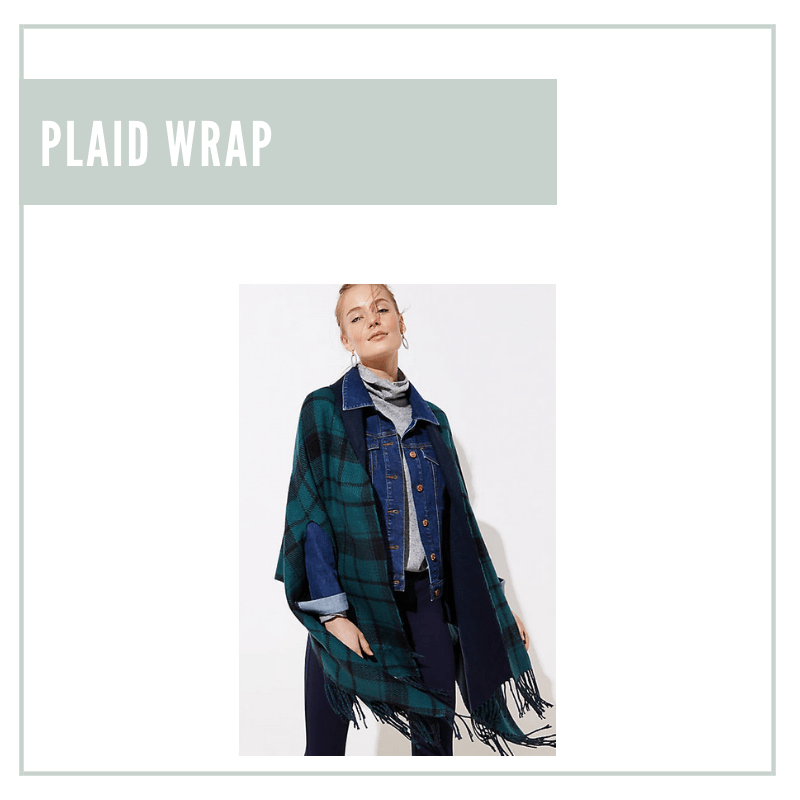 I'm going to act like a wrap is an accessory for today. This green one is so beautiful for the holidays and it also comes in white/black if you're wanting a more neutral option. These also make such an easy and perfect gift idea because they're "one size" and are basically a blanket with arm holes to be honest. I just can't get over how pretty these are for this time of year!

You've probably seen this chunky knit beanie before but it's just too good to not include! In fact, I'd say this is my #1 favorite cold weather accessory. I also noticed it now comes in a colorful option. Whether you're shopping for yourself or for a sister/friend, you can't go wrong with this cozy knit hat.