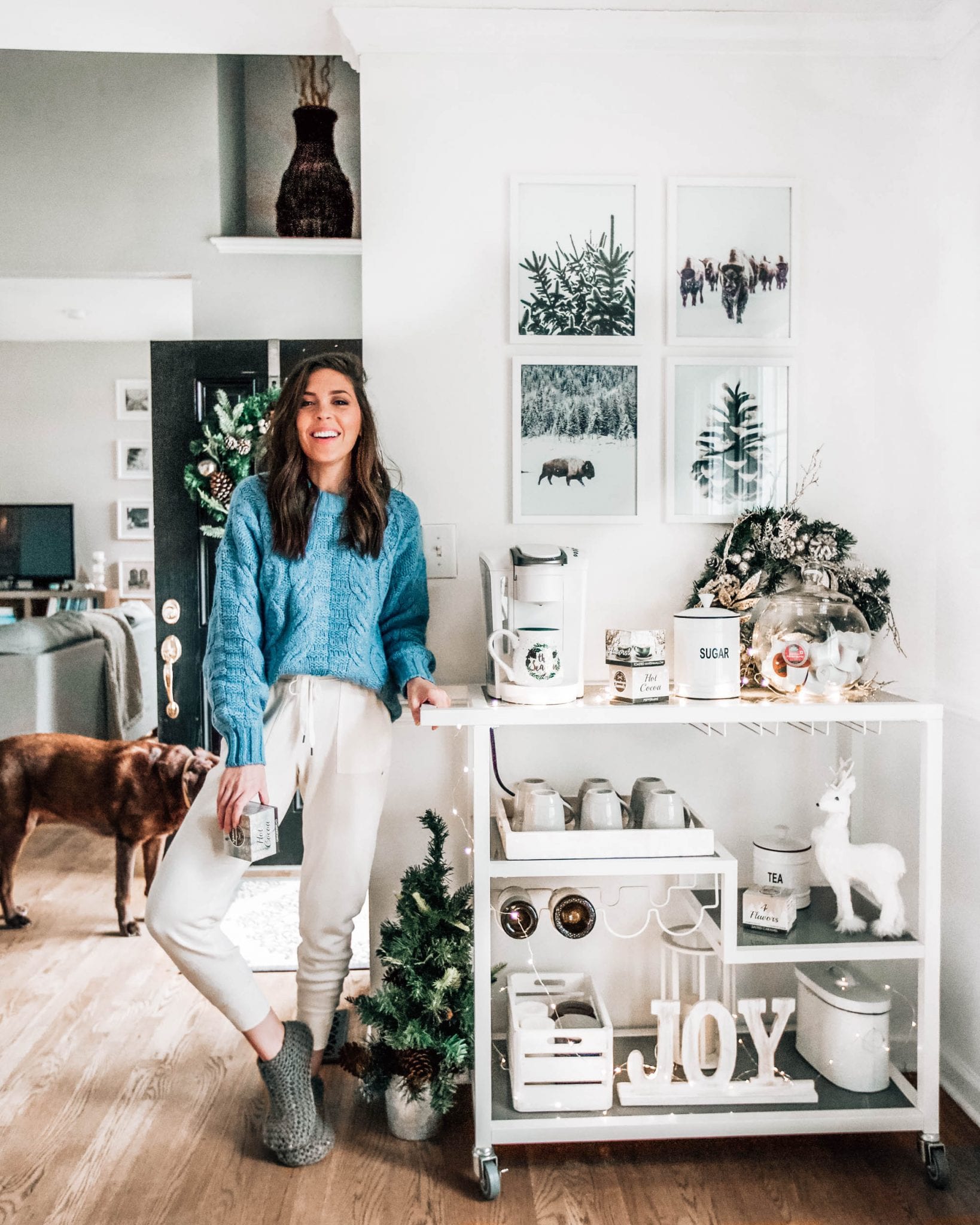 With the holiday season in full swing, TJ and I have been trying to get our house in order for some guests. We replaced the carpet with beautiful new floors in the guest bedroom but I also wanted to make sure the rest of the house felt welcoming and festive. I thought it would be fun to decorate our bar-cart/coffee corner with some of my favorite finds from Home Centric (a home décor store in Crossroads in Cary, NC). Home Centric opened within the last year and ever since I've been so happy with everything I can find in there for the house! They have the prettiest furniture at the best prices and practically everything you could want for the home but this time I focused in on decorating our coffee corner for the holidays.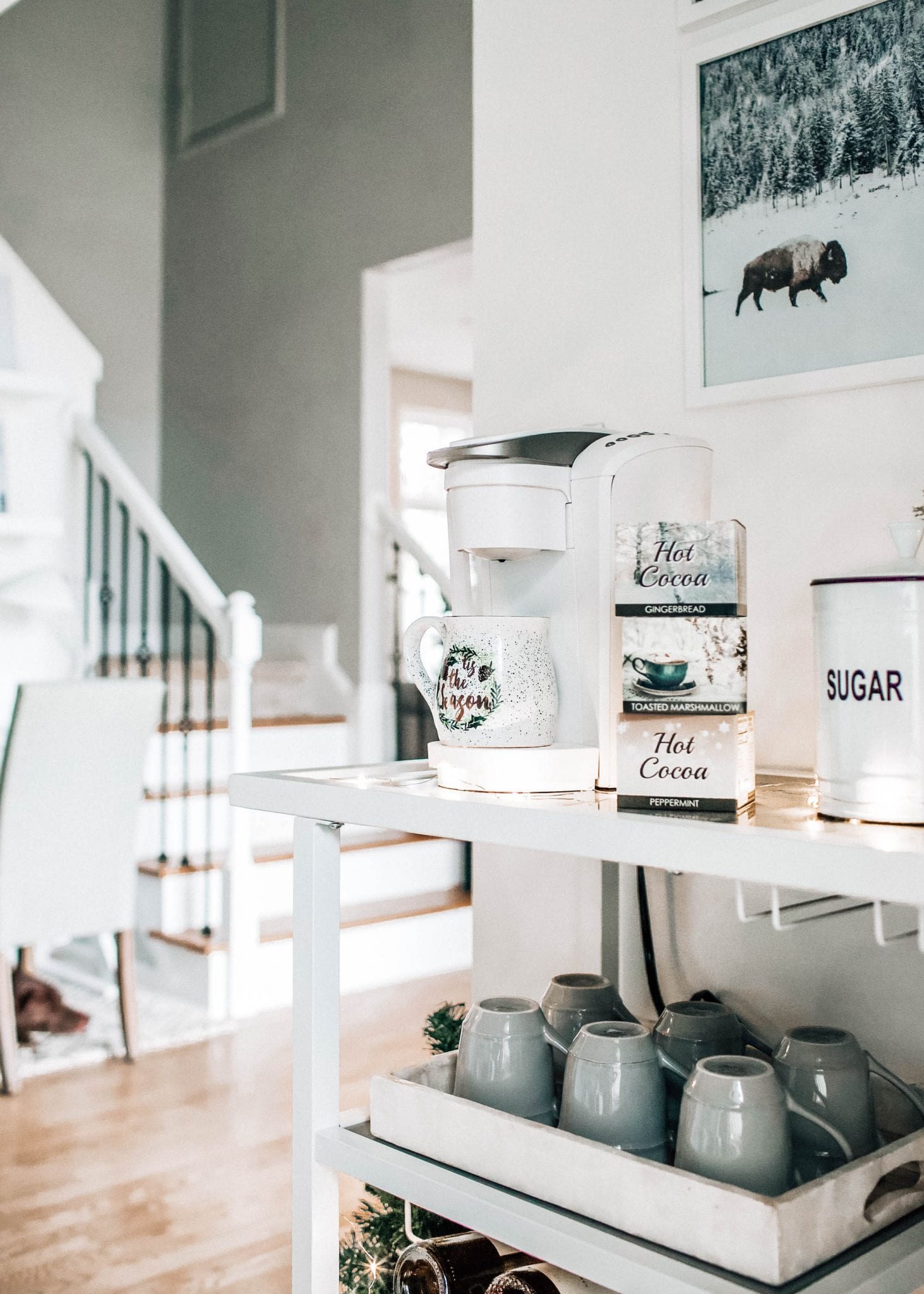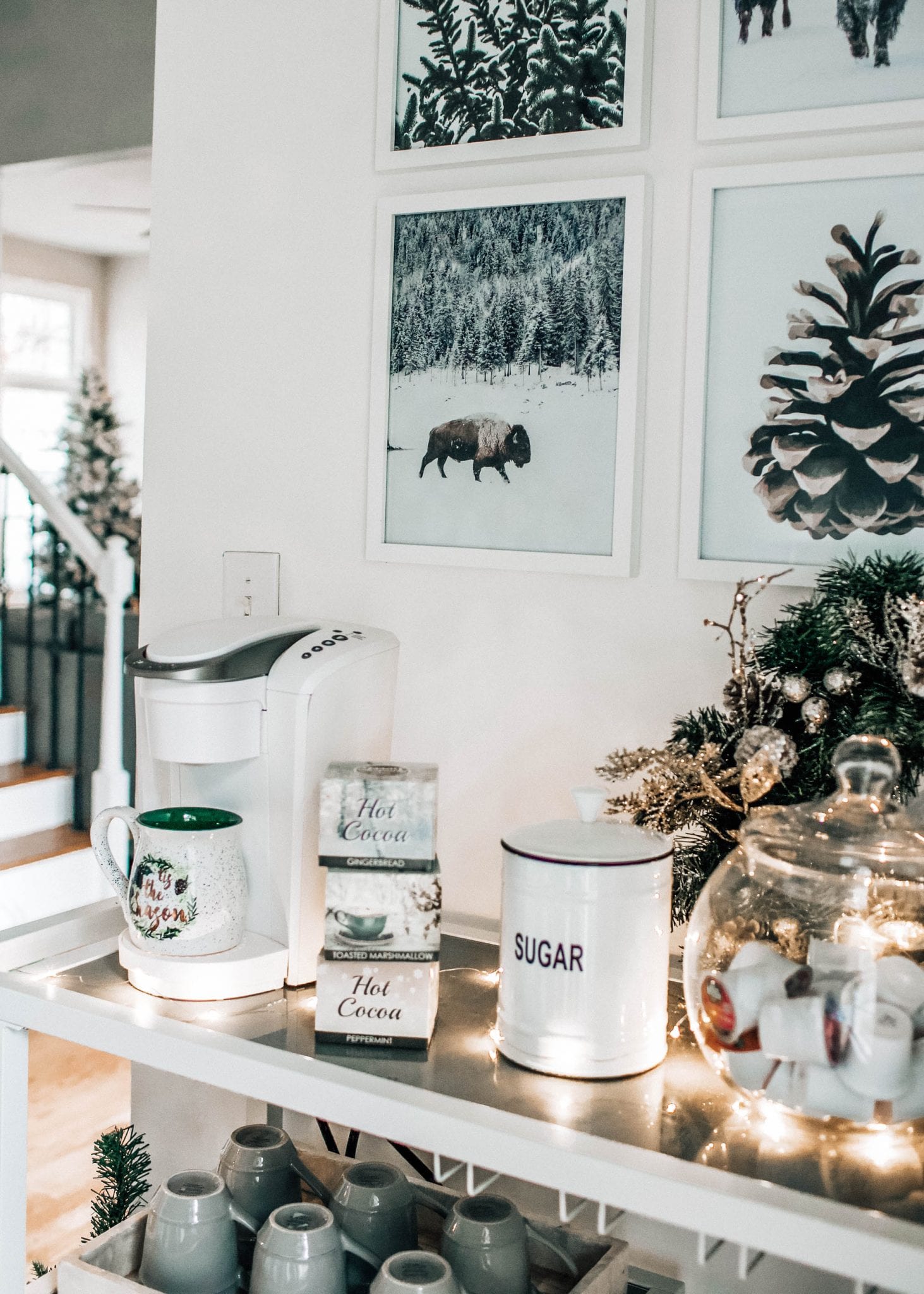 When decorating a bar cart or coffee/tea station, there are a few essentials that come to mind: a giant jar or container to store your coffee/tea, a tray or special spot to store some drinkware, sweetener and somewhere to store the sweetener, and the coffee maker. Then you have the decorative pieces to add in: candles, crates, wreaths, mini trees, twinkle lights, and other décor pieces you find that fit the look you're going for. I found everything I needed at Home Centric (including a hot cocoa kit!) and I think it will be a great spot for guests to start their morning. I even found coffee, sweetener, and all of the kitchen things you could ever need.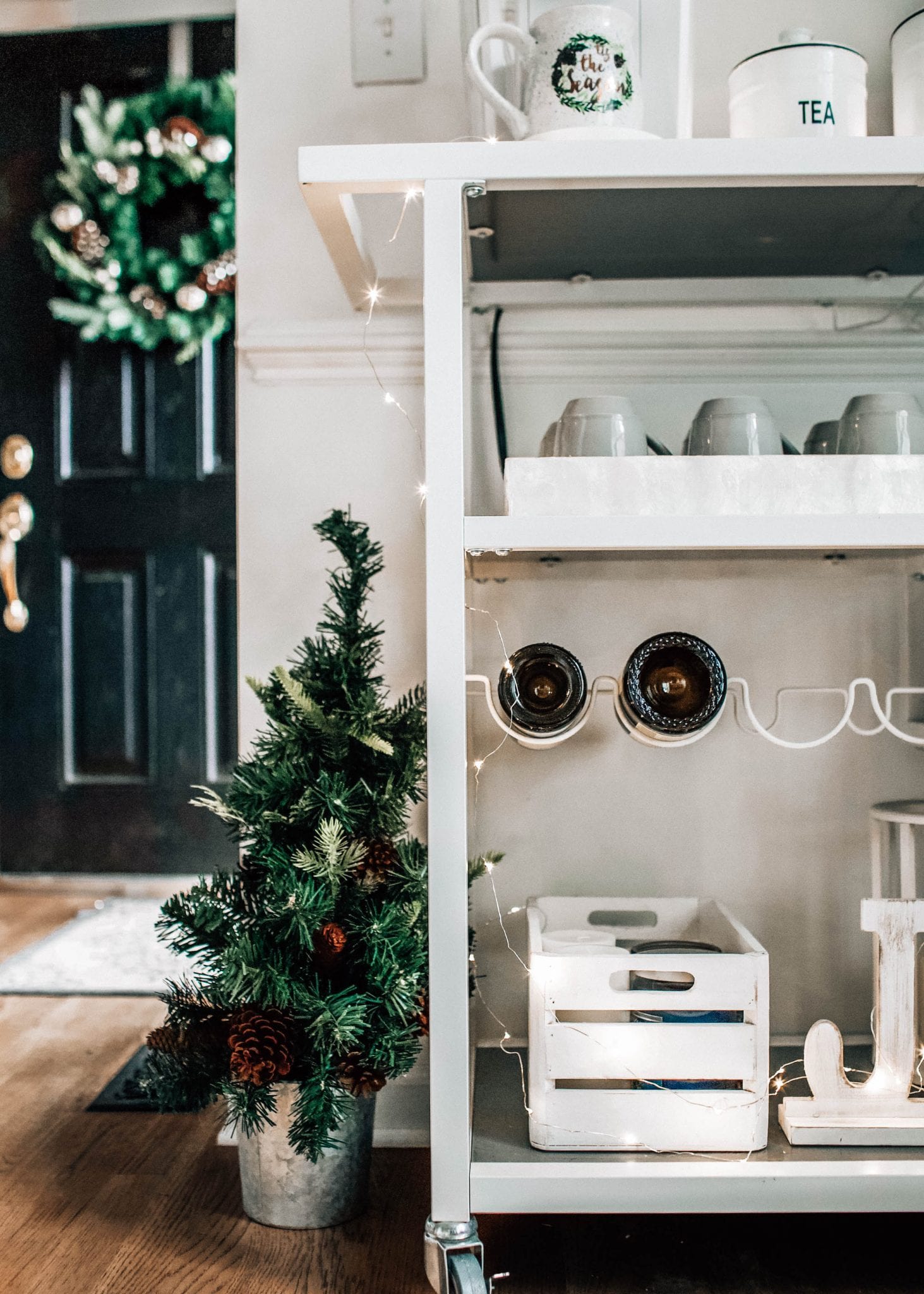 Another fun and inexpensive idea for a small space like this would be to add in the twinkle lights inside of glass jars or lanterns. The lights were under $8 for 20 feet of lights and they add the perfect touch to practically any space during this time of year. You could even have a hot-chocolate bar and have all sorts mini jars filled with candy canes, marshmallows, and other fun treats!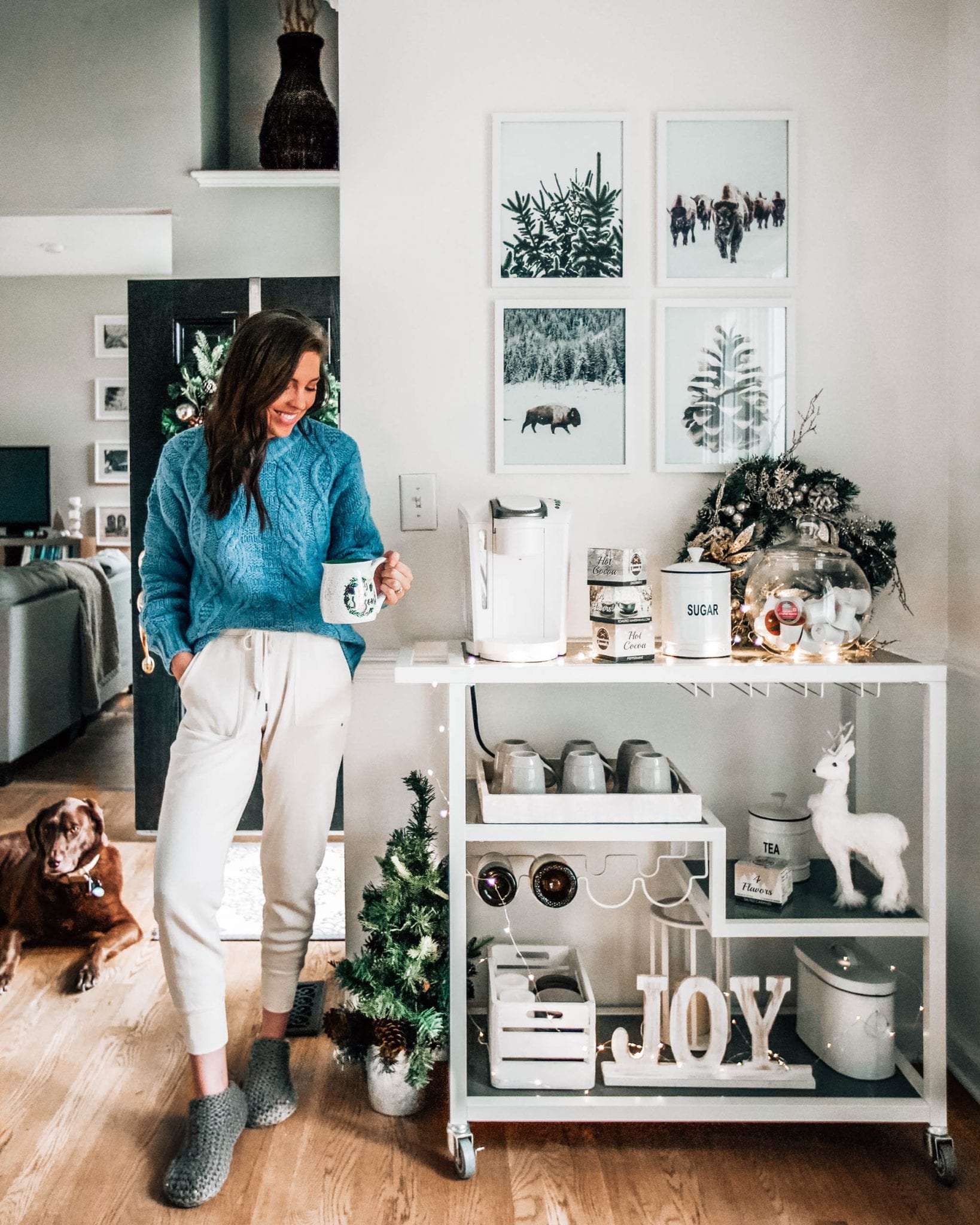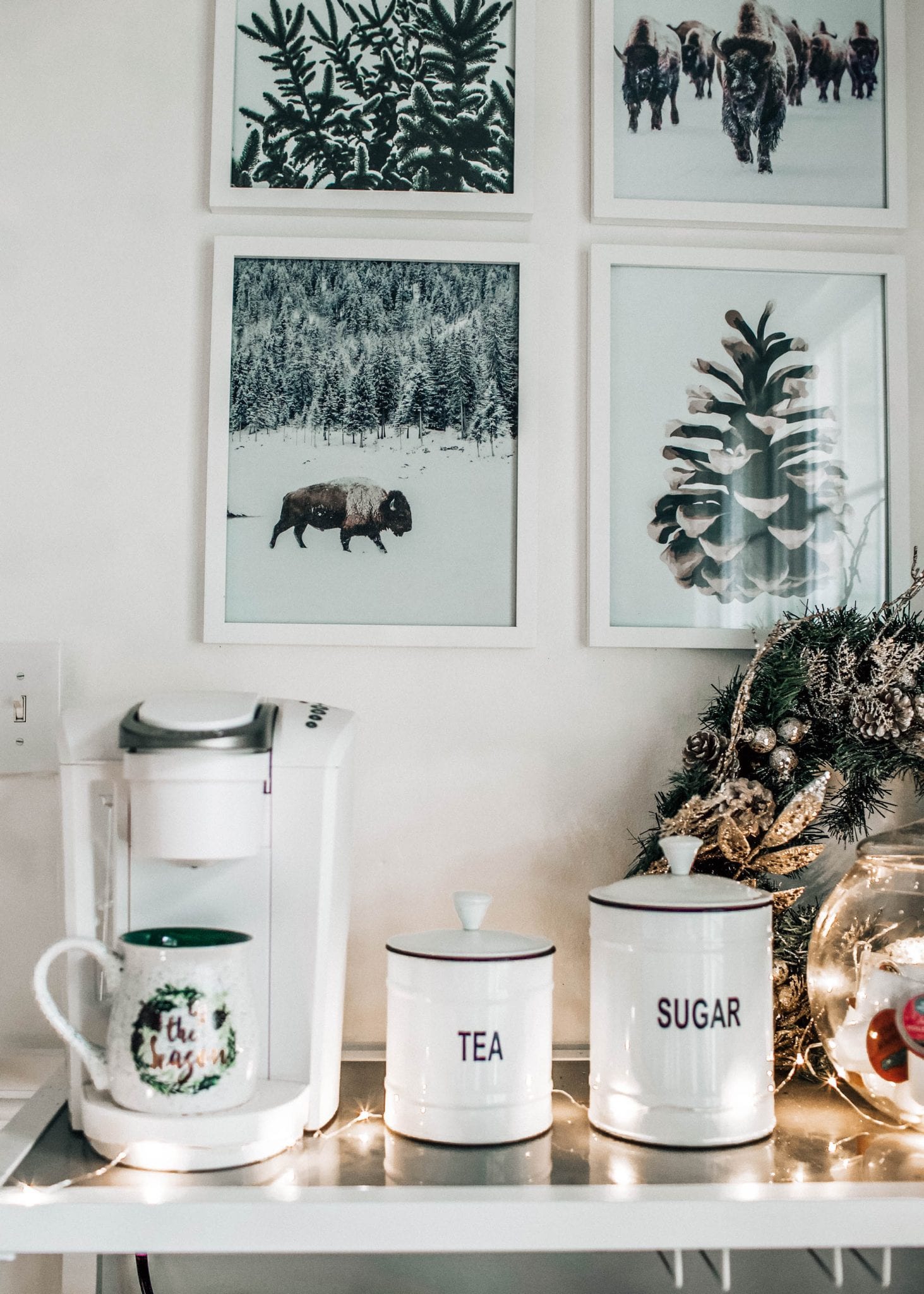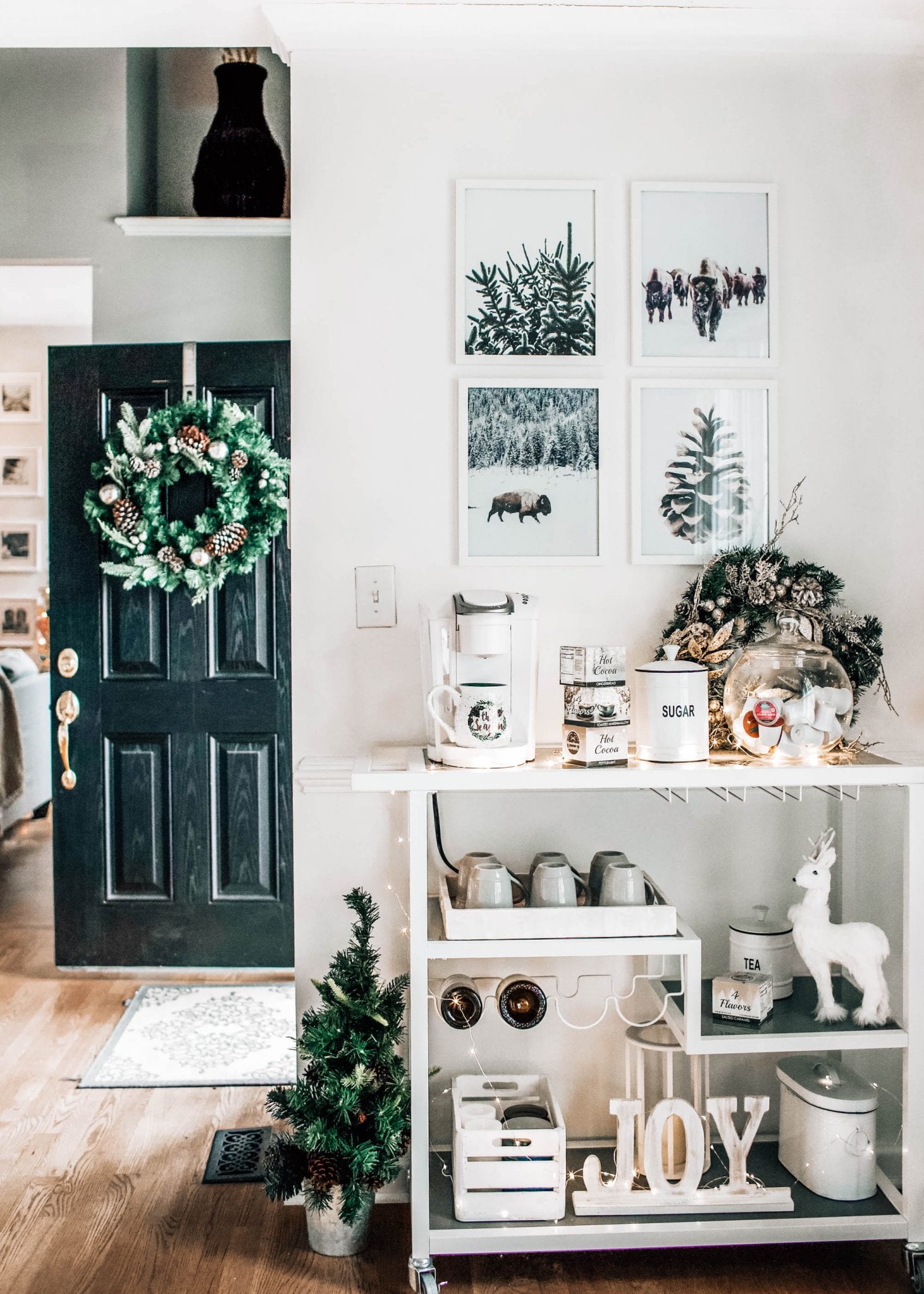 I'm sure I'll be swapping in pieces throughout the rest of the winter once Christmas is over but I love having a cozy spot to start the day and love knowing that our guests will too!