I know we're a couple of weeks away until it's "officially" winter but it just snowed here this past weekend and I'm drinking a hot cinnamon and honey latte listening to a holiday playlist, so, in my heart the winter season has already started! I've been thinking of all of the fun things I want to do this winter and thought it would be fun to make a winter bucket list while also sharing a couple of recent budget-friendly winter shoe finds with Shoe Carnival.
The older I get, the more I actually grow to love winter. It's such a special time and there is really so much to do that makes it so different than other times of the year, whether we're staying cozy at home with the fire or visiting a ski resort and enjoying the snow outside.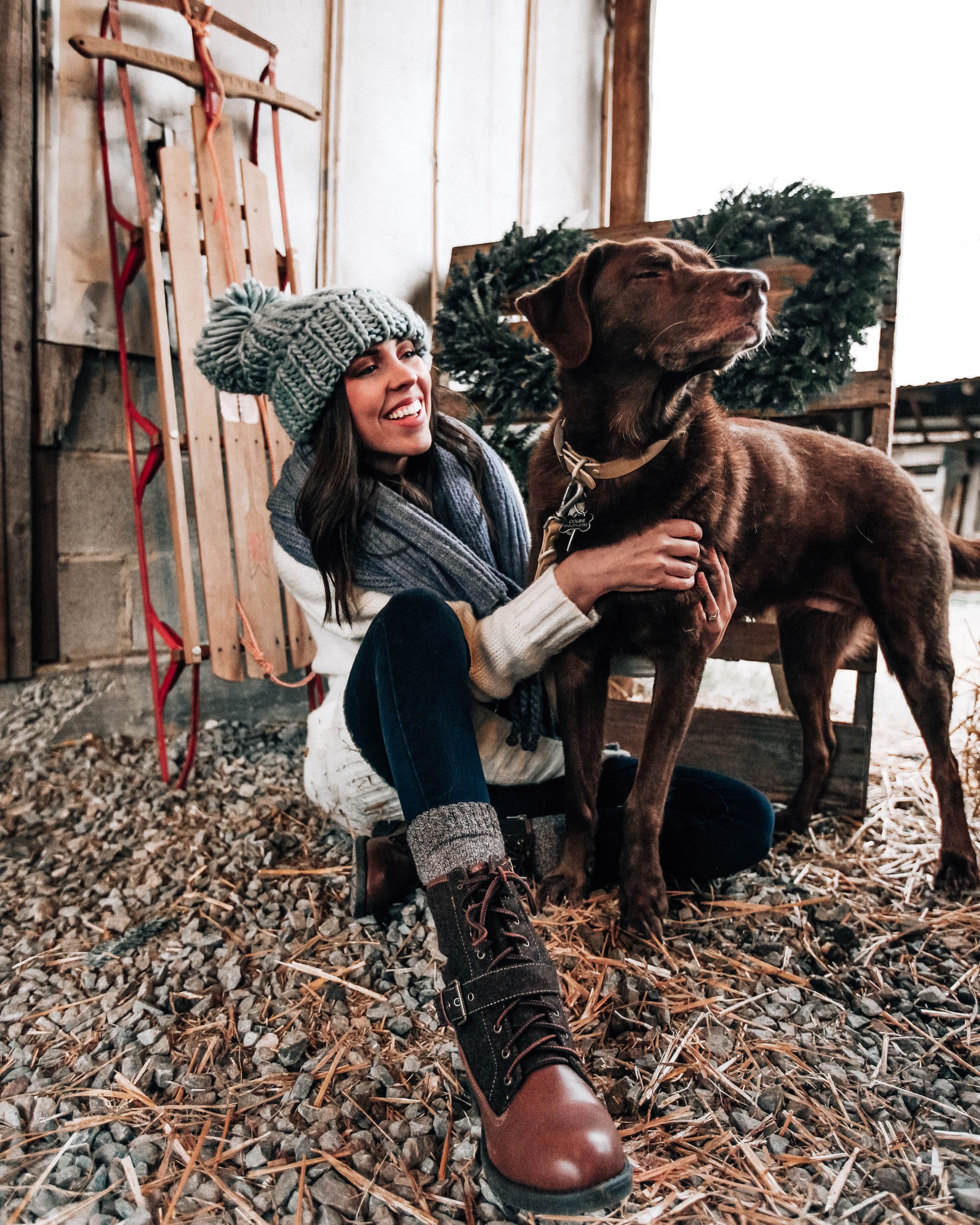 Before we get into the list, I want to share all the details about these gorgeous combat boots I found at Shoe Carnival. You would think these boots would cost over $100 but they're not even close and I am seriously impressed with how comfortable and well-made these are! I love the mix of fabrics and textures and have a feeling these will be my go-to casual boots this winter. I can see myself wearing them with jeans, leggings, even a neutral skirt and tights. You can find these exact combat boots here and they also come in black/grey!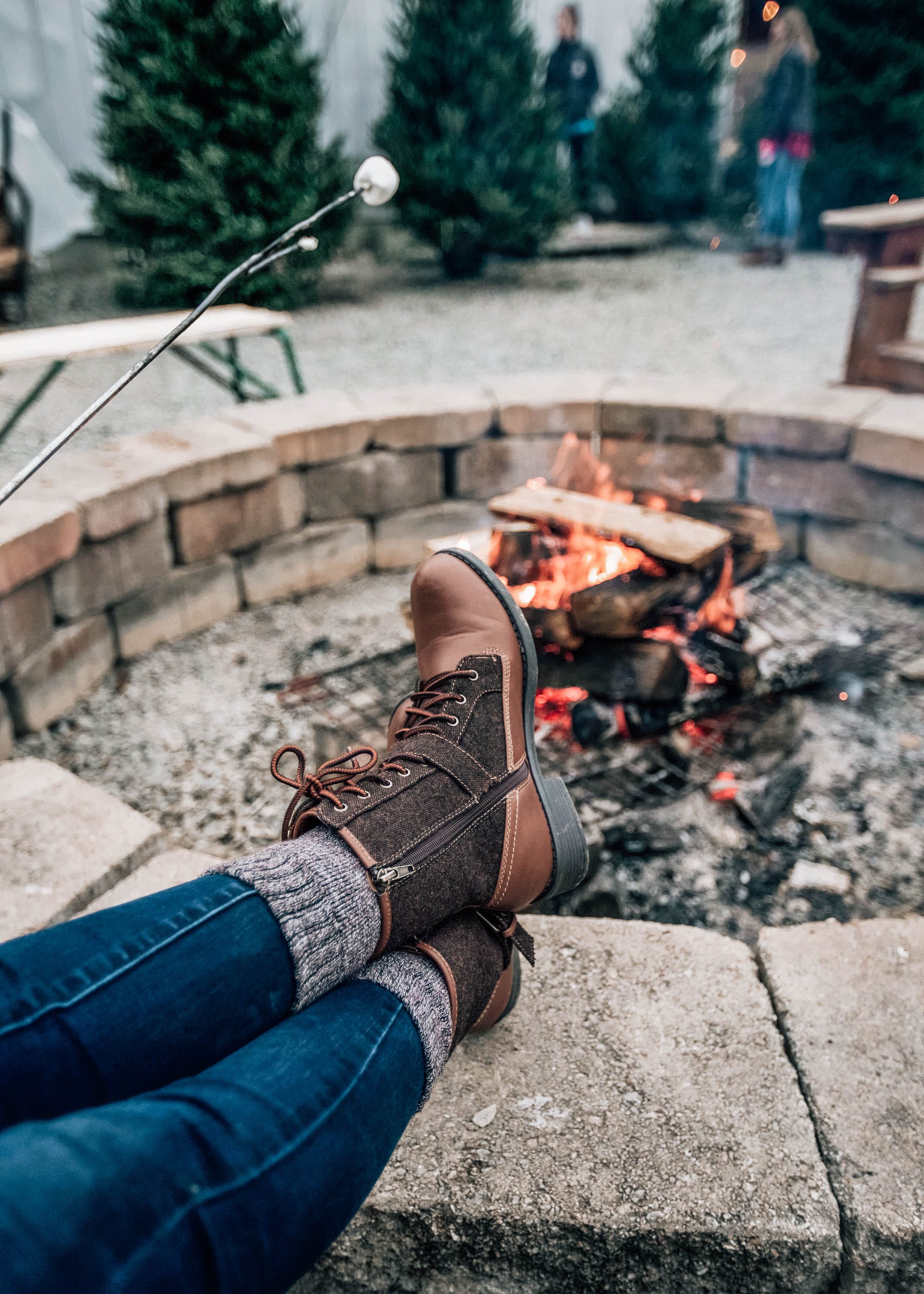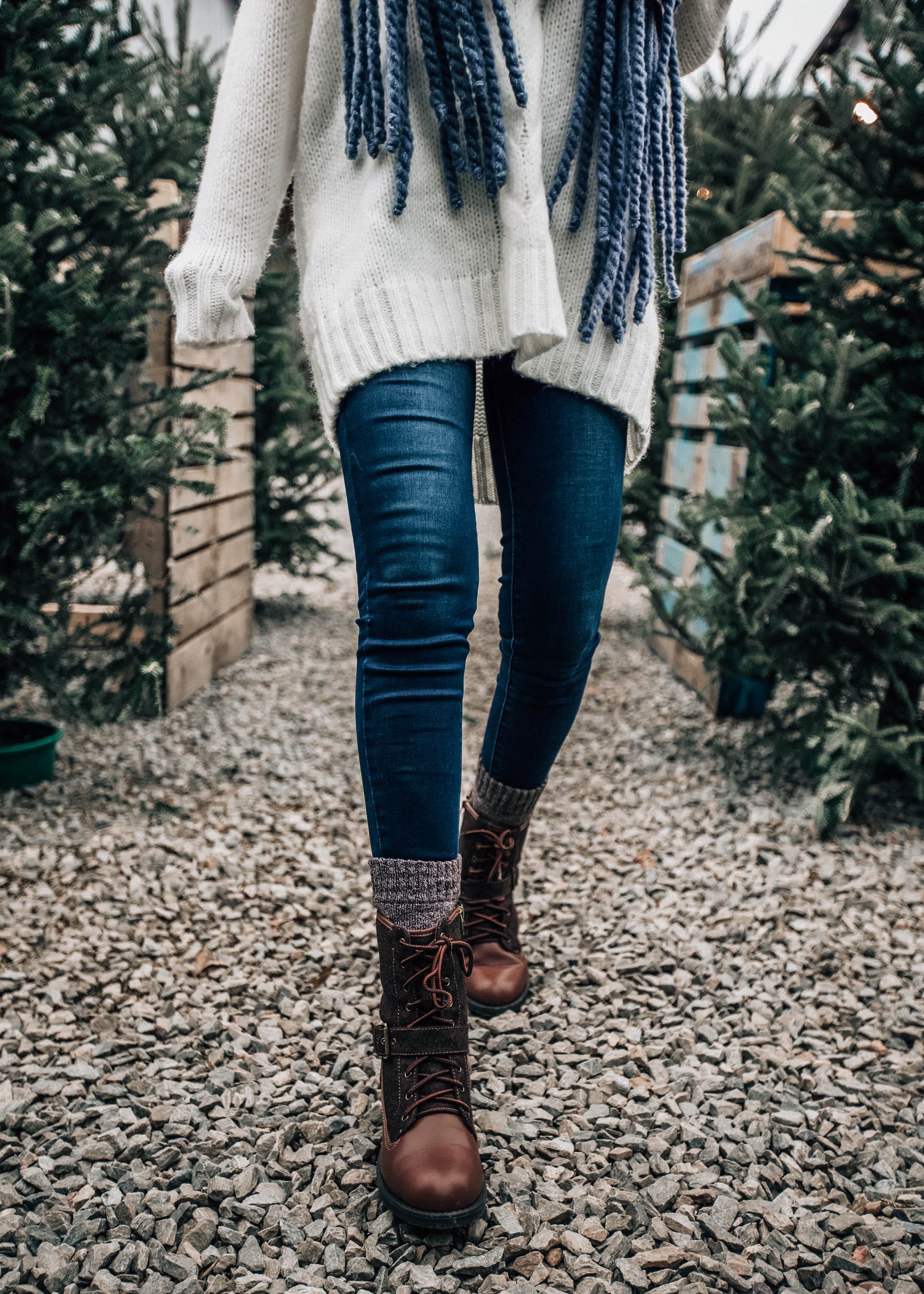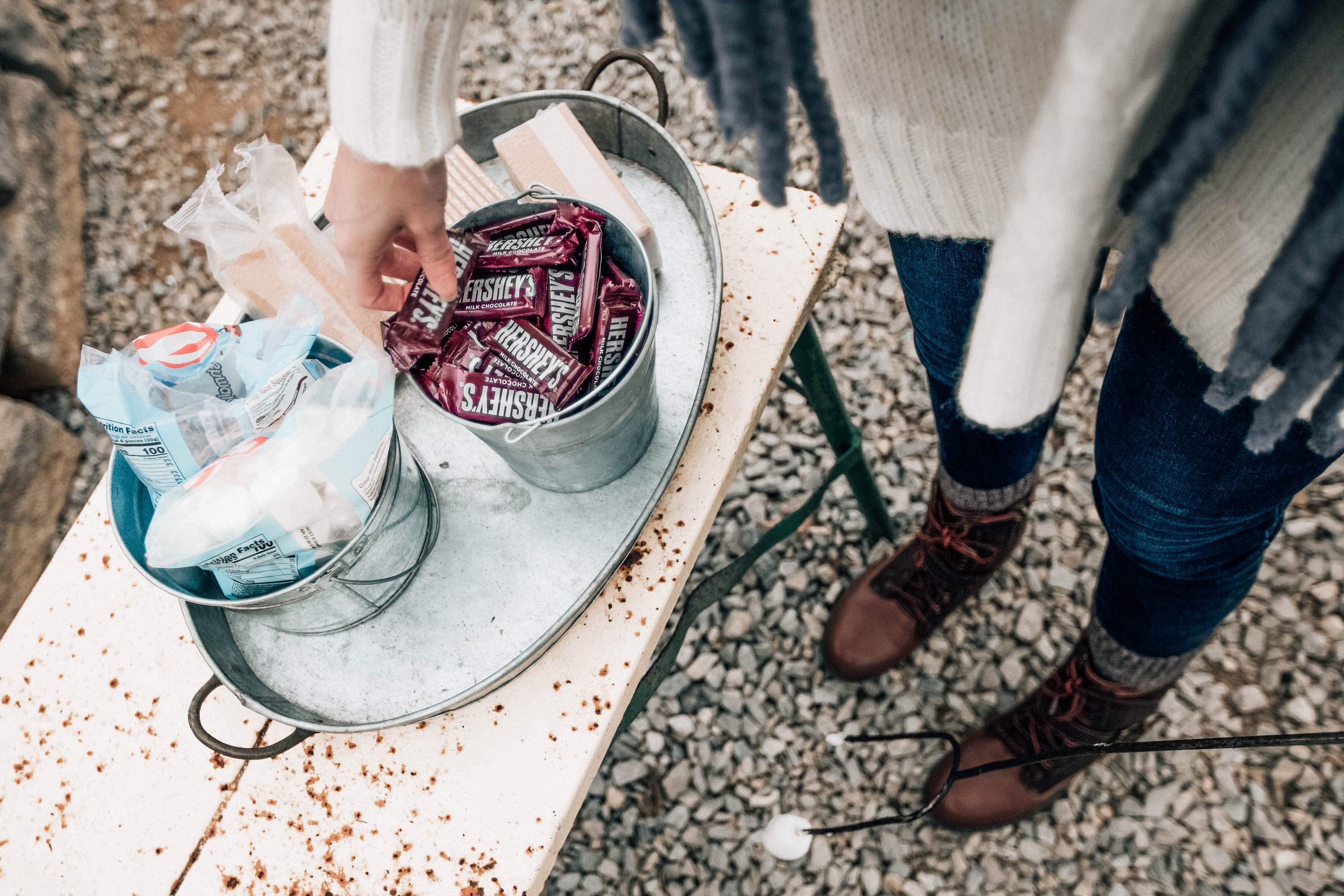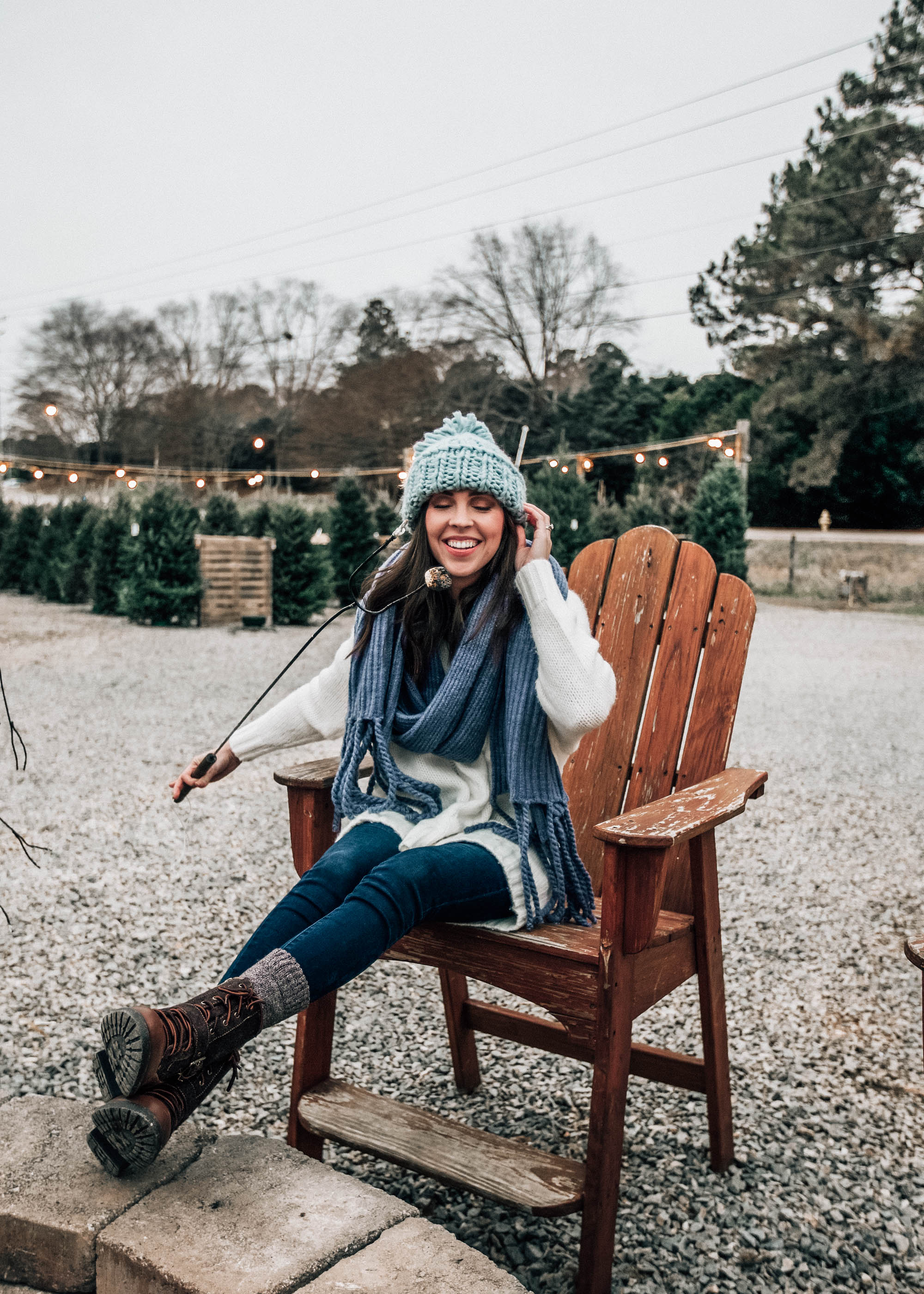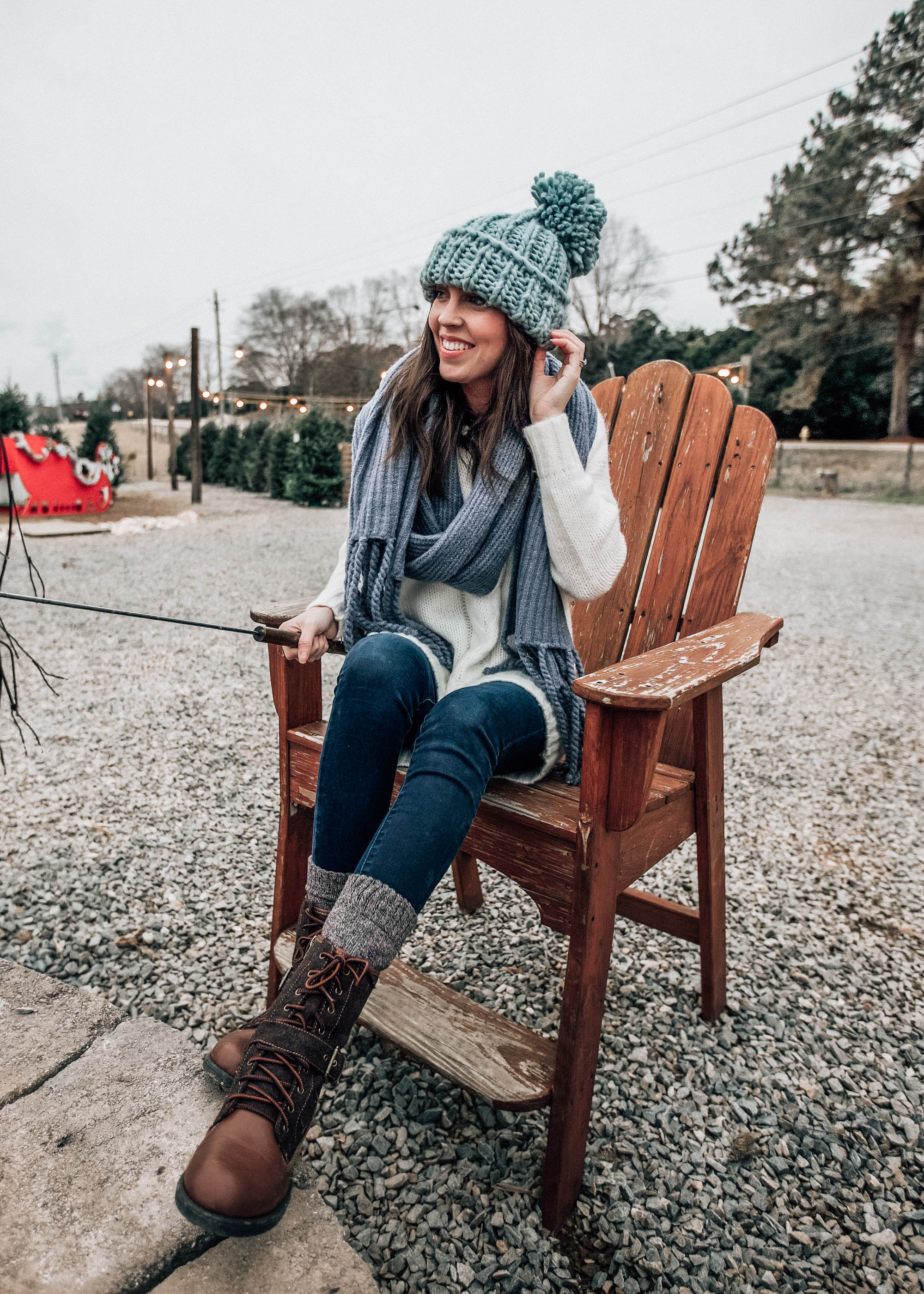 Another pair I've been wearing on serious repeat… these taupe Makalu boots! You can't go through a cold winter without a pair of these and mine were such a good price! Honestly, these are what I am wearing 80% of the time, whether I'm running errands and it's freezing outside or if I need to take the dogs out or am just staying home. I can't get over how many beautiful styles the Makalu brand has either. I love this shorter style that comes in three colors and this simplistic more original style by Koolaburra here.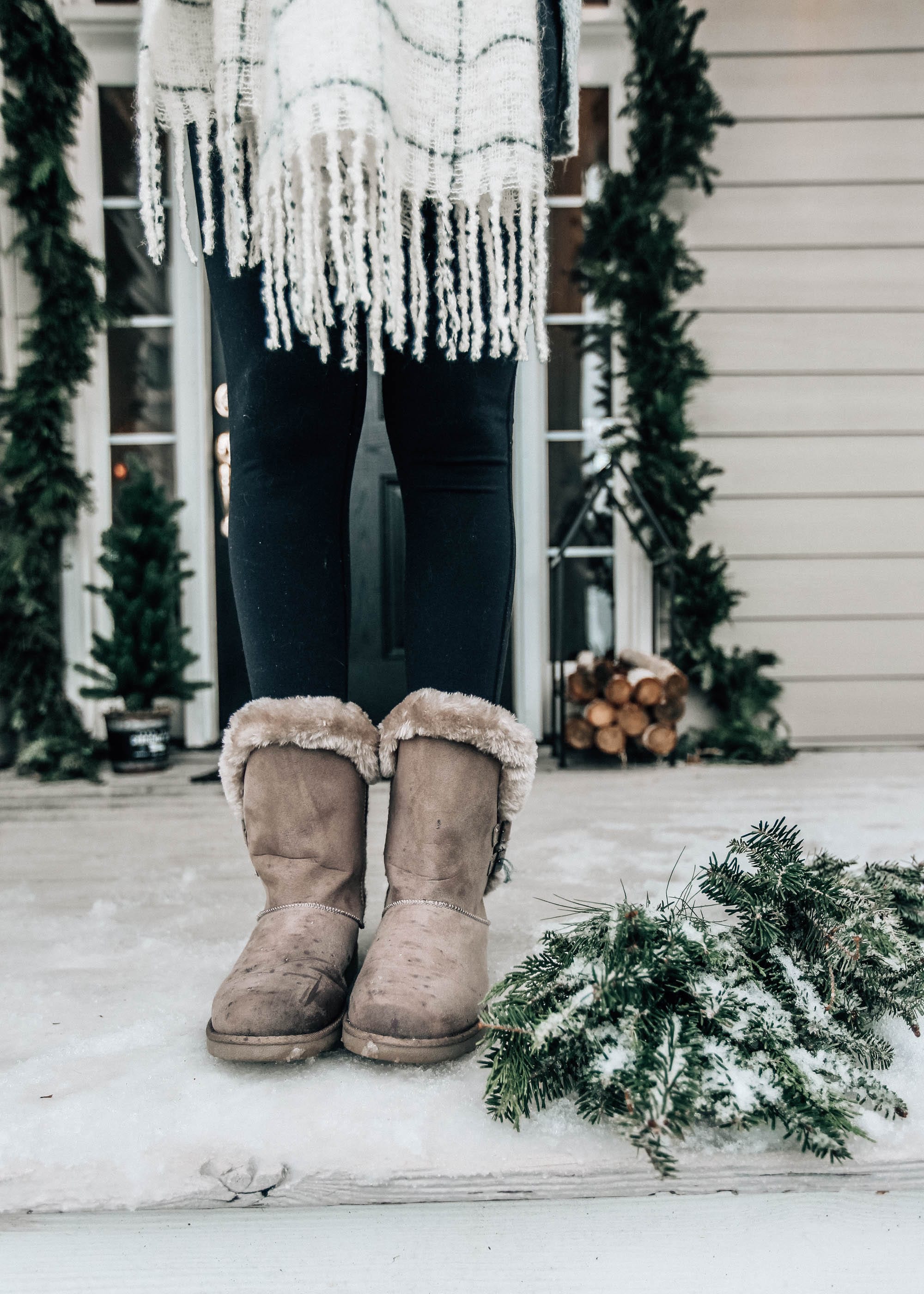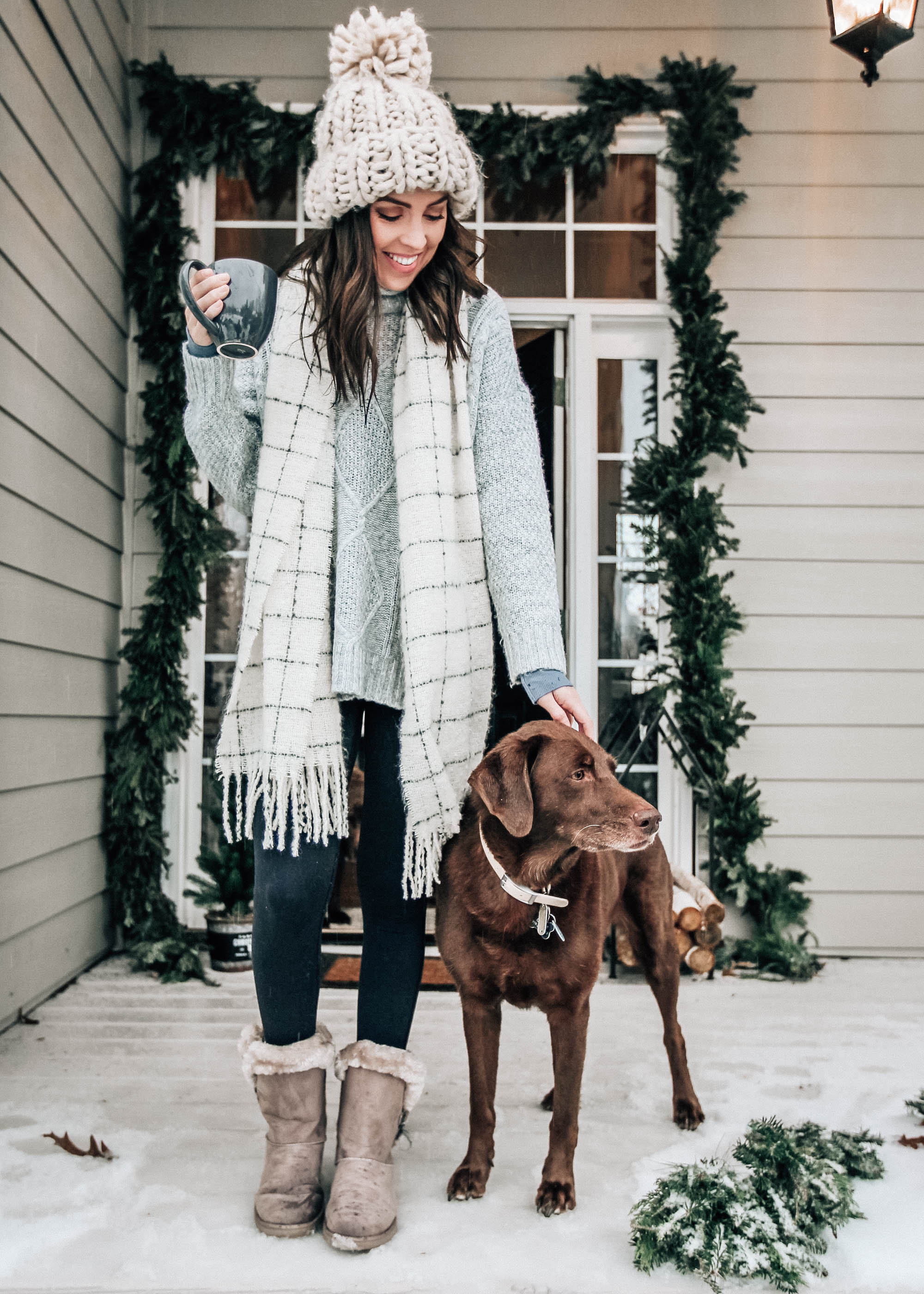 Shoe Carnival also sells brands like Nike, Sperry, Adidas, Converse, Koolaburra, Asics, and so many more! I stocked up on a new pair of Nikes while I was there and can't wait to do my workouts in them. Anyways, let's get into my "winter bucket list"!

Visit a ski resort and teach TJ how to ski. Actually, I'll probably have to re-teach myself. Personally, I want to learn how to snowboard so we're excited to hopefully visit one in the new year!

Plan a new years or galentines dinner party with local bloggers. I have fomo of work christmas parties this time of year so I want to plan a night of dinner/drinks with some local women who also work from home.

Plan a winter weekend visiting Charleston. I love traveling there during the low season and getting my southern food fix.

Grab lattes at a newly opened coffee shop near where I used to work in Morrisville, Fount Coffee. Their avocado toast also looks award-winning.

Go ice-skating outdoors!

Enjoy a snow day outside followed by nothing but all of the cozy things I wish I made more time for like reading good books and flipping through magazines.

Roast marshmallows by an open fire. We actually did this last weekend at a local farm down the street after picking up a fresh wreath.

Surprise TJ with tickets to a Hurricanes hockey game one night.

Have a spa day and cozy staycation at The Umstead. I visited their place for the first time a few weeks ago and it was the most relaxing experience and would be the best way to start the new year.

Many nights of trying new soup recipes. TJ has this one minestrone soup recipe down to perfection but I'm always wanting to experiment with new recipes I find on Pinterest.

Speaking of cooking, my goal is to begin renovating our kitchen at the end of January (after I try the Whole 30!).





If you local to NC, I'd love to hear your favorite local winter activities to do! And if you're in the market for some winter boots, be sure to check out my favorite affordable finds at Shoe Carnival!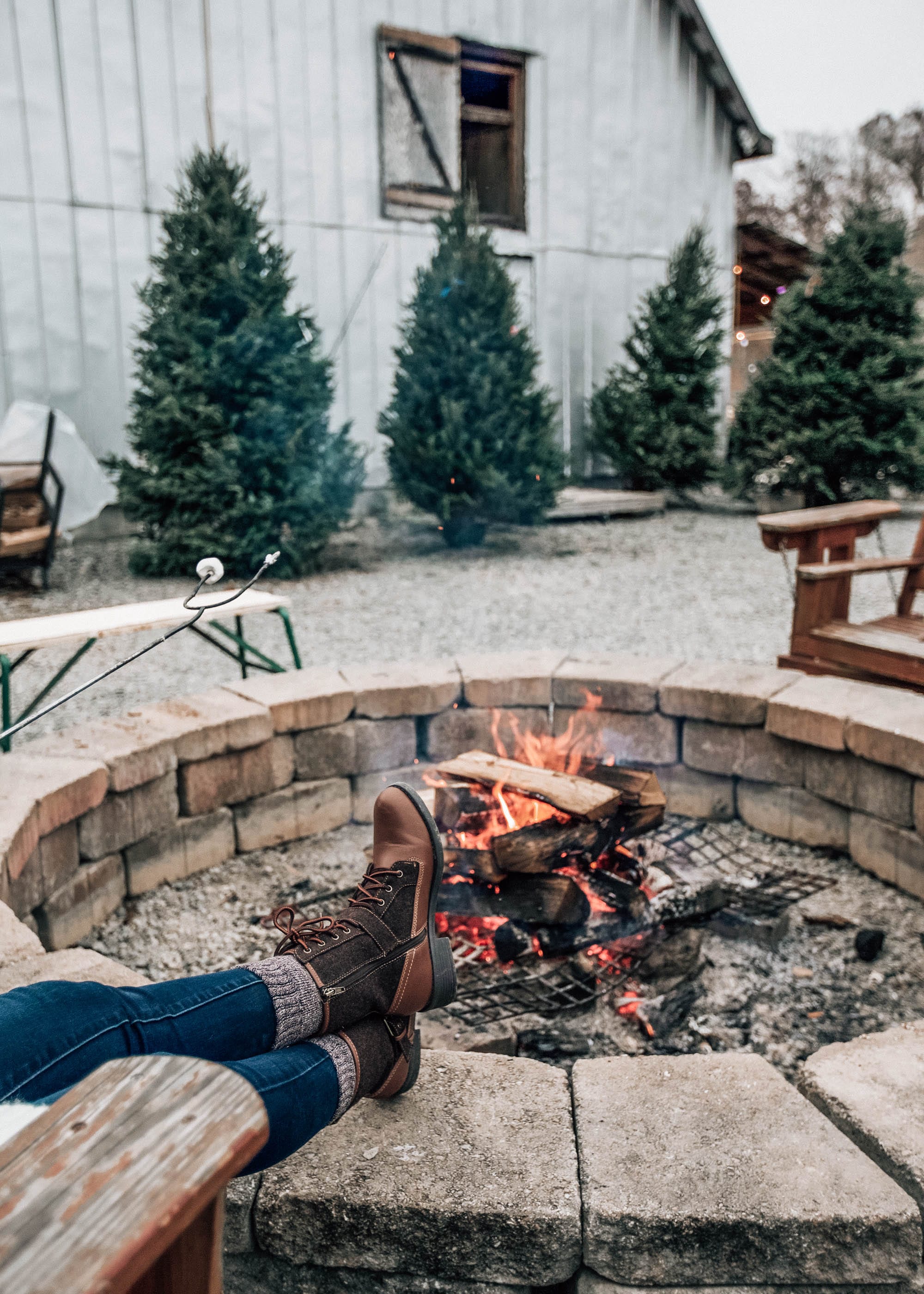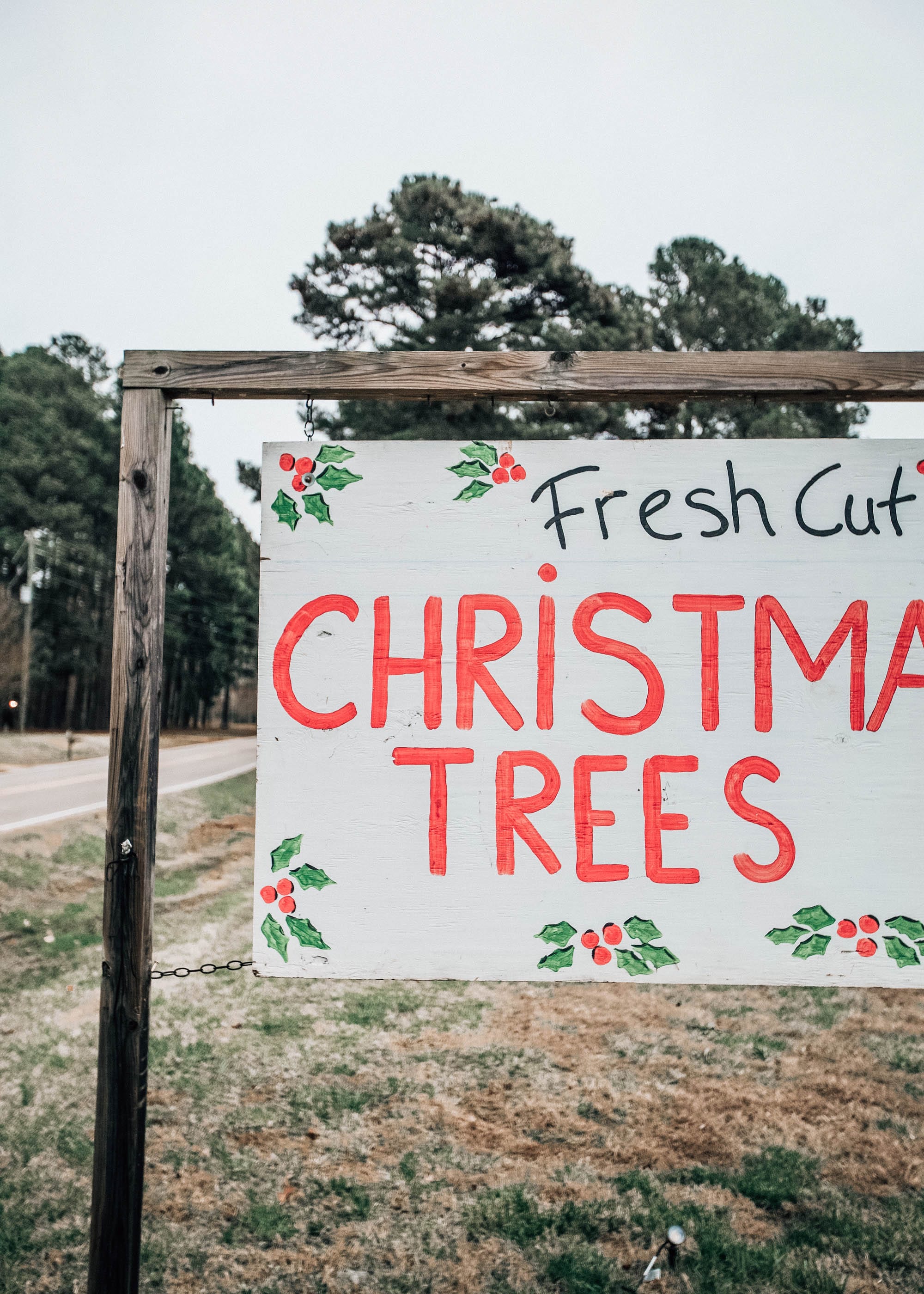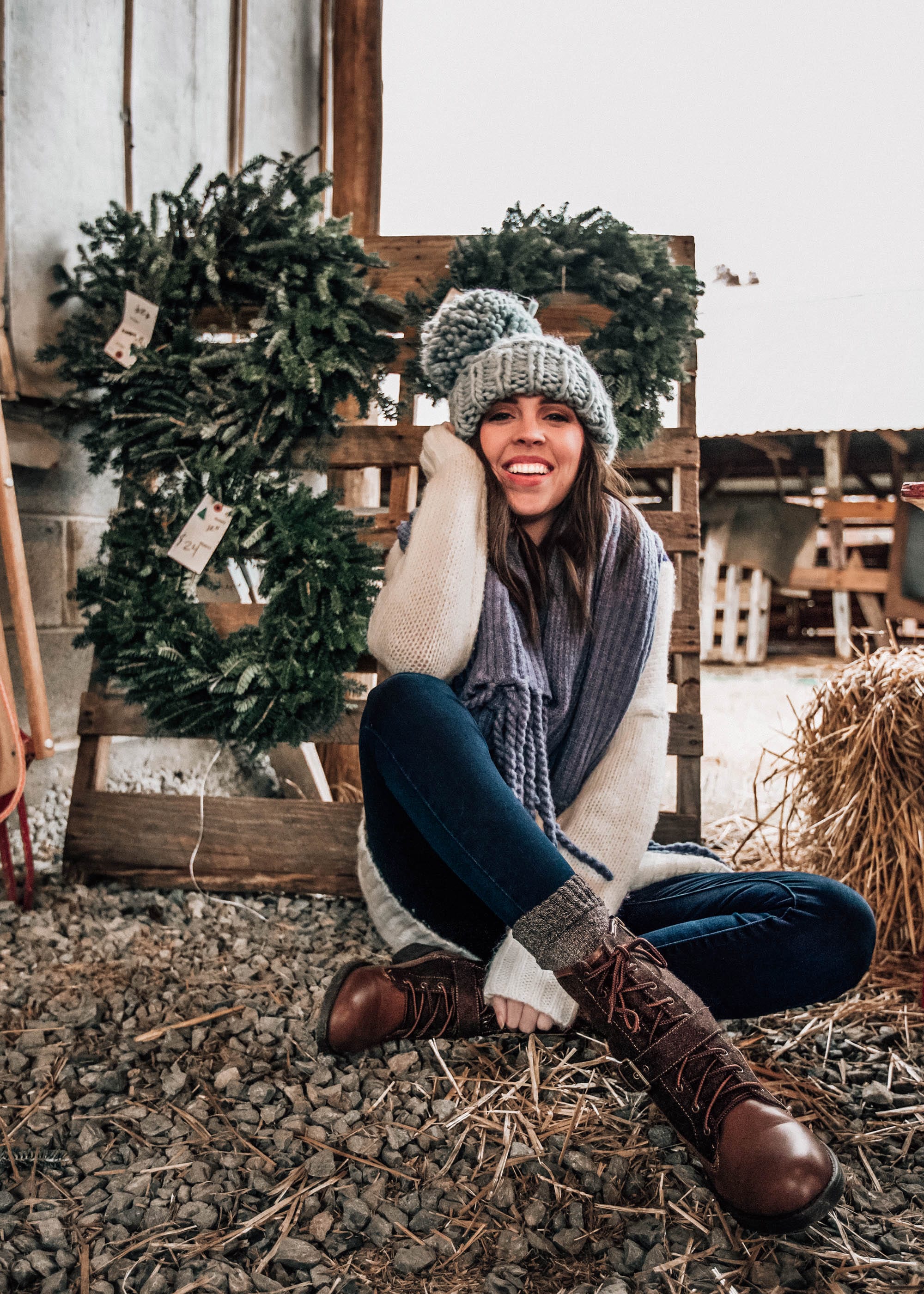 Thank you to Shoe Carnival for sponsoring this post!