Today's post is all about my latest project of organizing our fridge. To be honest, I had never bought a single fridge-organizing container before a few weeks ago but it was time to put in the time and energy to do some organizing projects. It always makes such a difference in so many areas of your life once your home feels clean and orderly. My long term goal is for "everything to have a home" in our house, even if it's just a loaf of bread or hummus… it all has a designated spot. Clutter and messes weren't always a huge problem for me until I started working from home and that's where it all became a priority. I say this a lot but clear spaces give me a clear mind. Plus, I noticed we were throwing away so much food and wasting so much of our grocery spending when forgetting about food and covering it all with other food. Clear containers aren't just to make your fridge look pretty… they actually have practical uses- like being able to see all your eggs at once and remembering to not let them go to waste!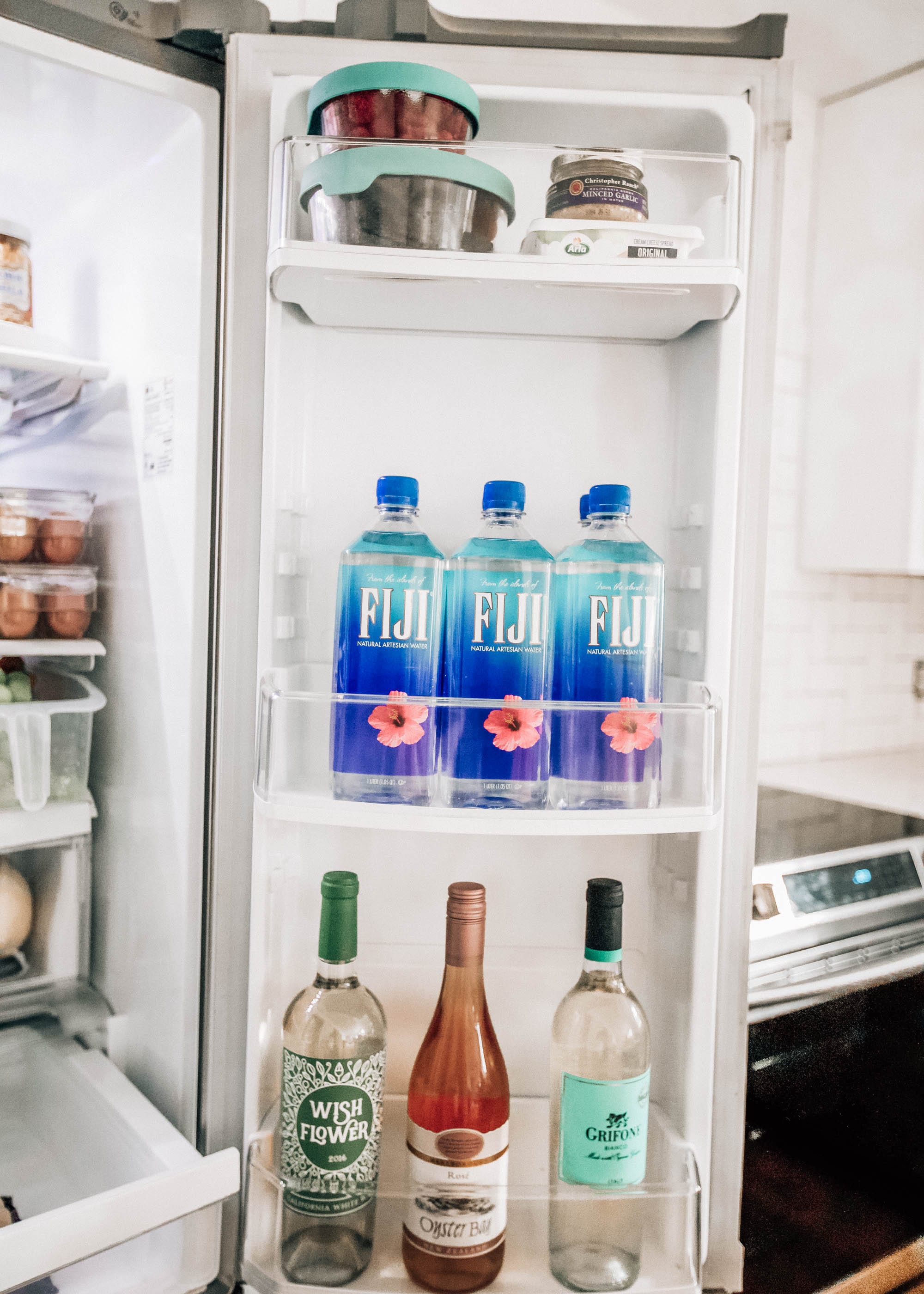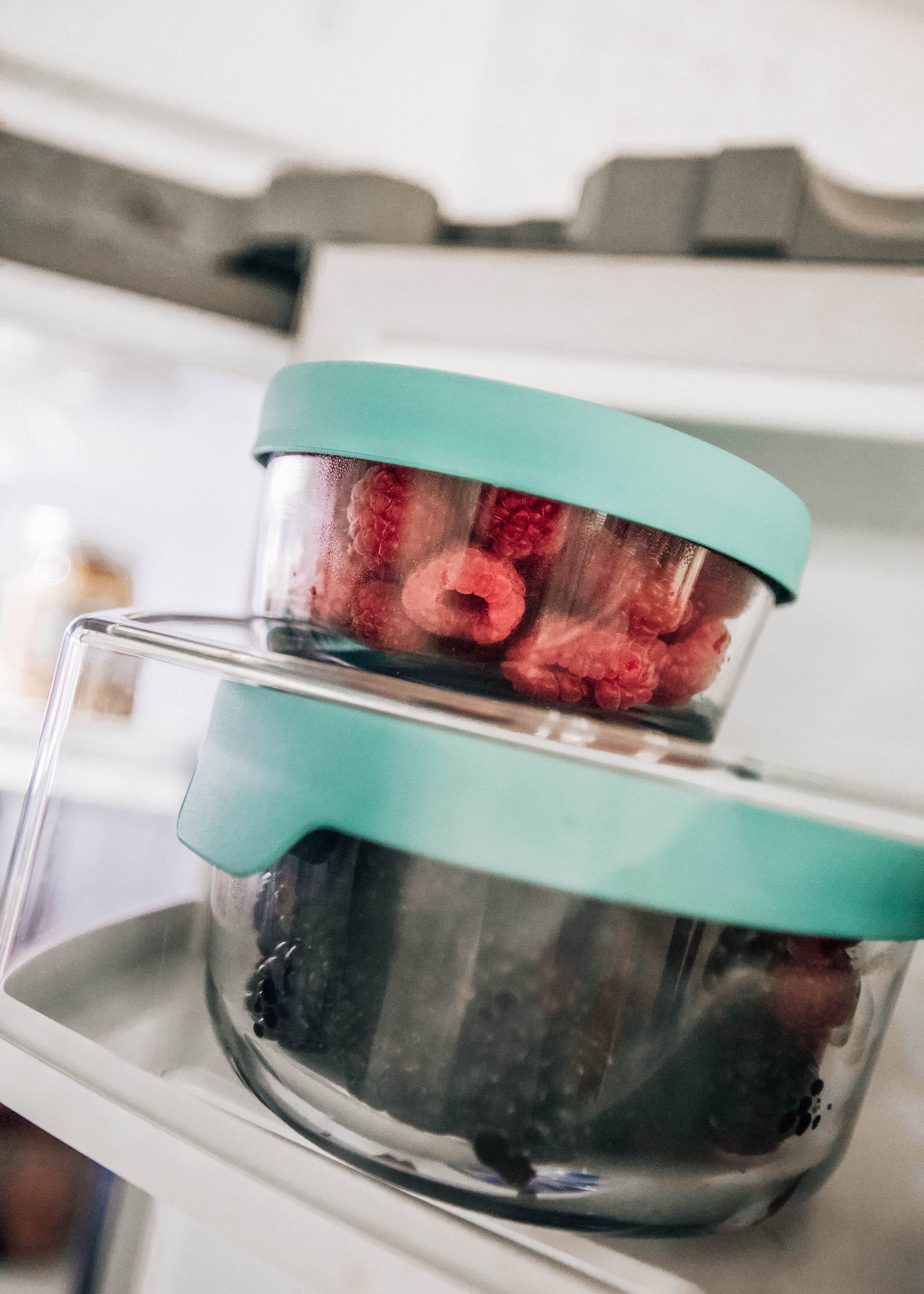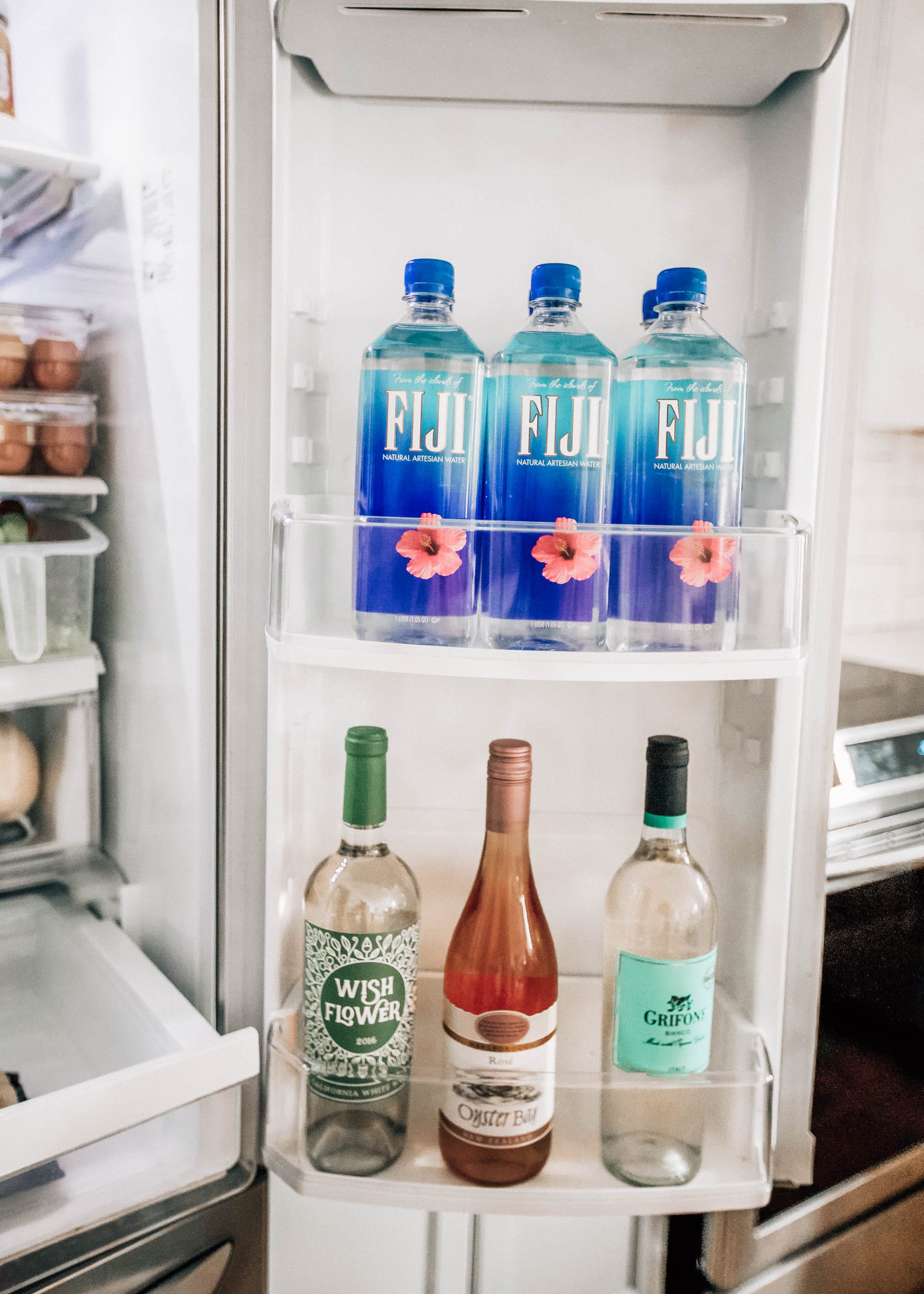 My fridge organizer shopping took a few separate trips to various places like The Container Store, Walmart, and Home Depot. We hit up The Container Store first to get an idea of what all was out there and realized that this stuff isn't cheap! To organize your fridge starting from scratch, you can expect to pay between $130-$200 at least in containers. They also have "starter kits" to make it all easier. I went the more difficult route and selected a few pieces on my own to start with and over the course of a few weeks filled in the other spaces. Walmart also has a pretty great selection but nothing like The Container Store.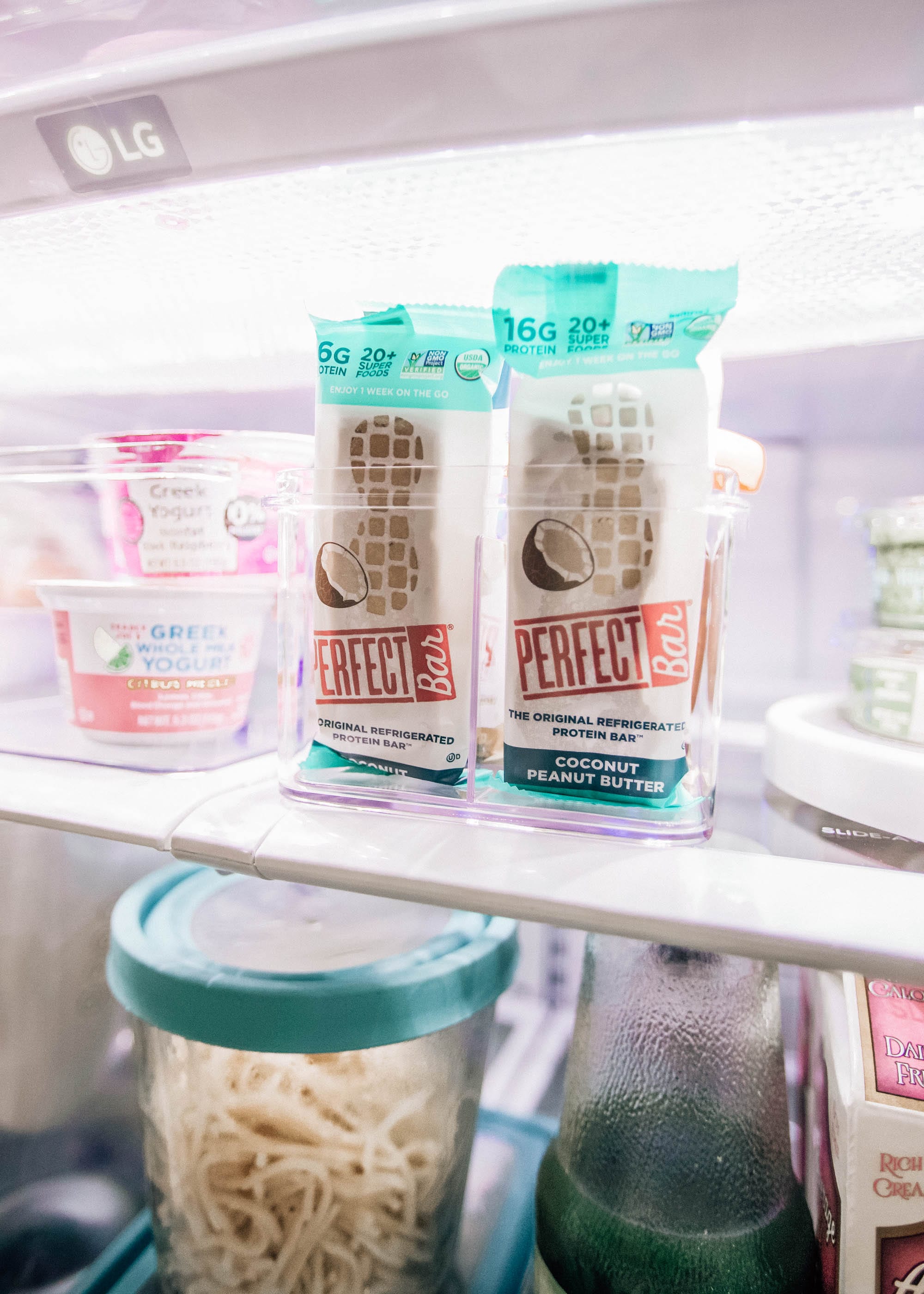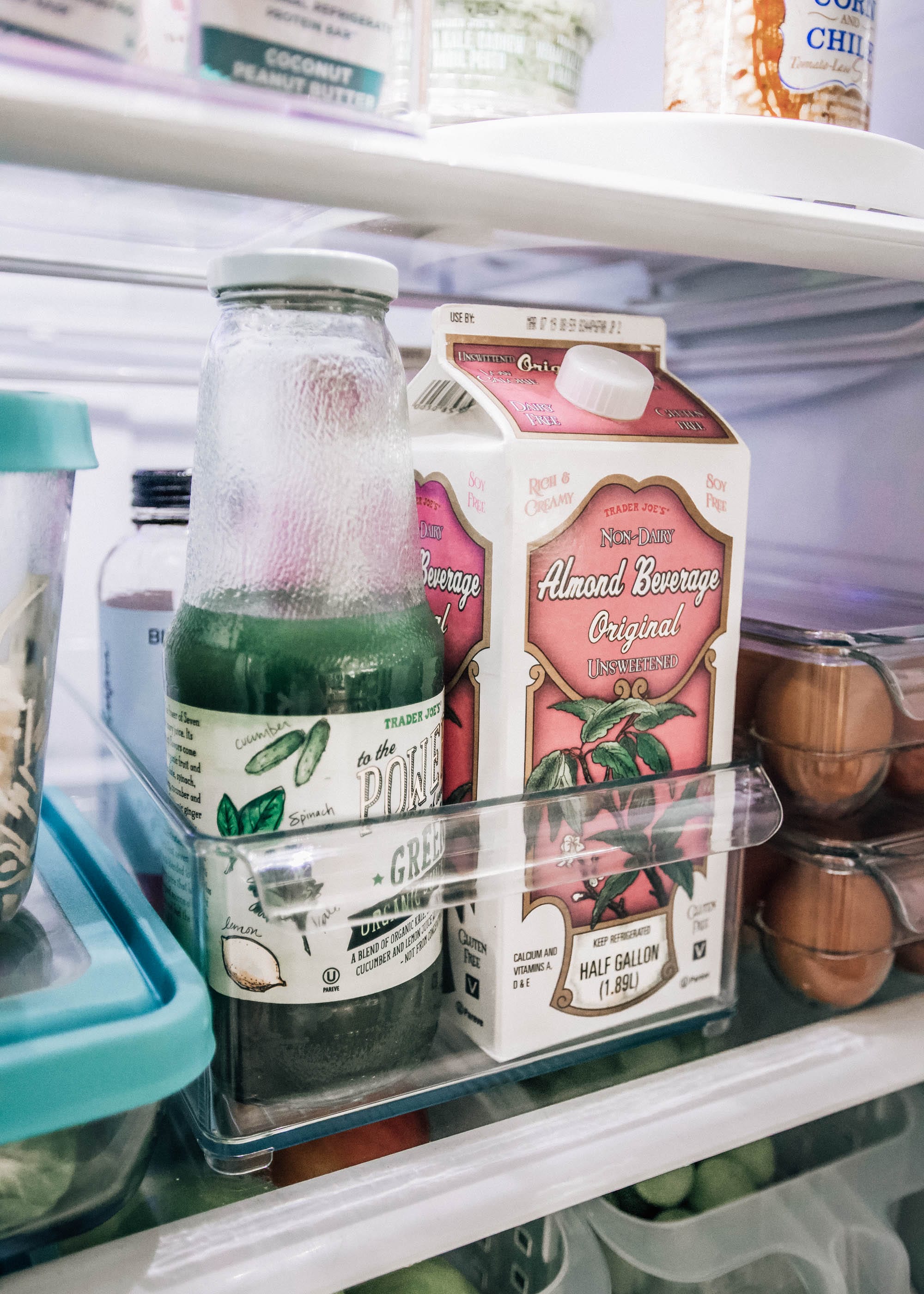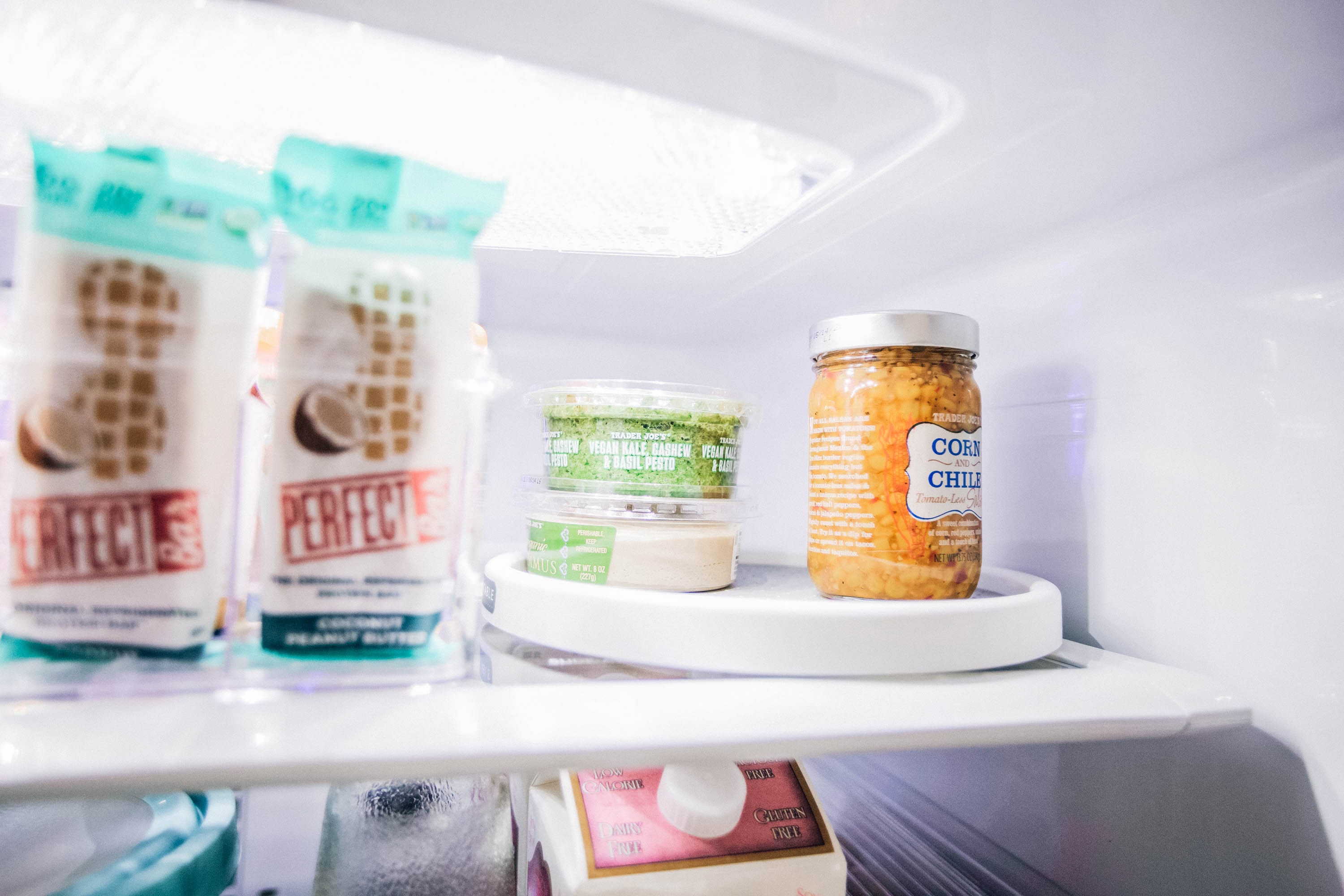 To organize sauces/salsas/dips/etc, I picked up a simple lazy susan for the top shelf so that I can quickly grab what I need and see what is running low. When things get hidden towards the back is when they go to waste so I wanted to make sure everything as as close to the front as possible. I also found this snack container within a set of 3 containers from Walmart that was perfect for snacks and bars. A couple of other containers came within that set of 3 and were the perfect sizes for other snacks such as yogurt, string-cheese, apple-sauce, etc.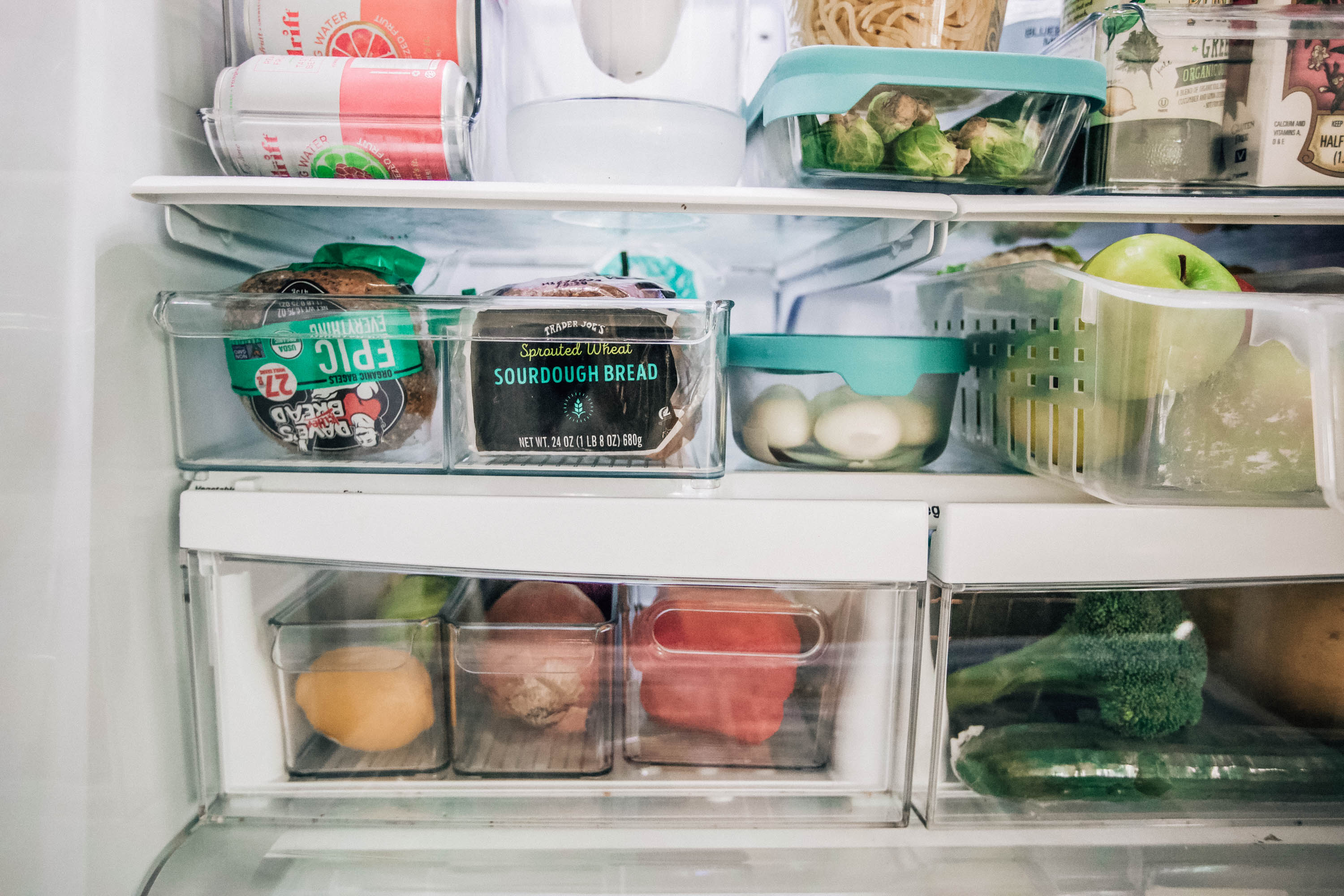 Who else has a bunch of cheap plastic storage containers in a cabinet and you don't know where the tops are? I decided to go through all of those older containers that somehow came into my life over the years and invest in higher quality TrueSeal glass containers that I know will last a looooong time. This collection is my newest favorite. They seal tightly, won't break (okay, unless you slam them on the ground), and I know they'll keep all my food as fresh as possible. I strategically selected shapes and sizes I know I use every single week: for example, this one for my leftover roasted veggies, this one for leftover soups and chili, this one for fresh berries to snack on, this one for my leftover pasta salads, and this one for hard-boiled eggs to last the week.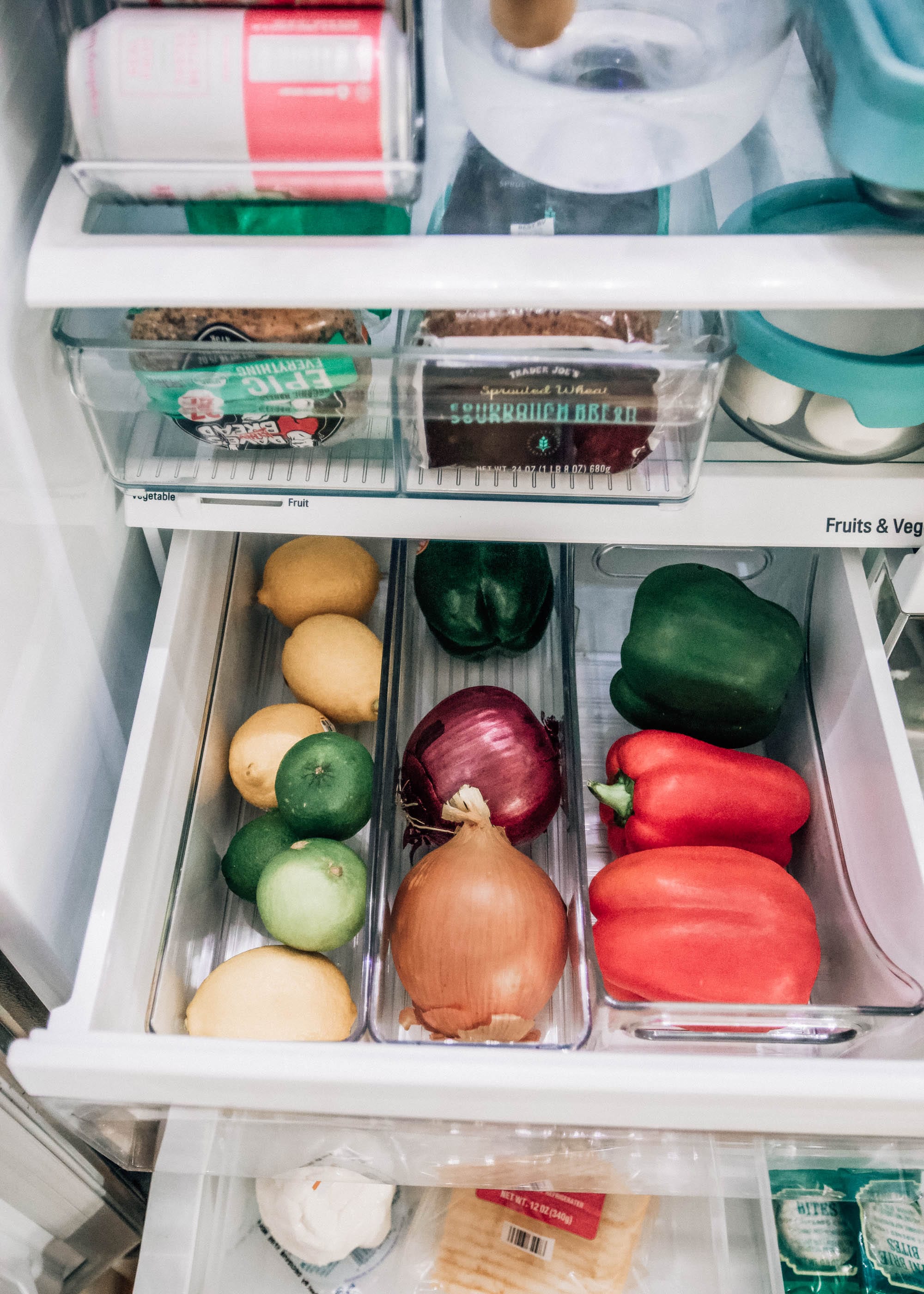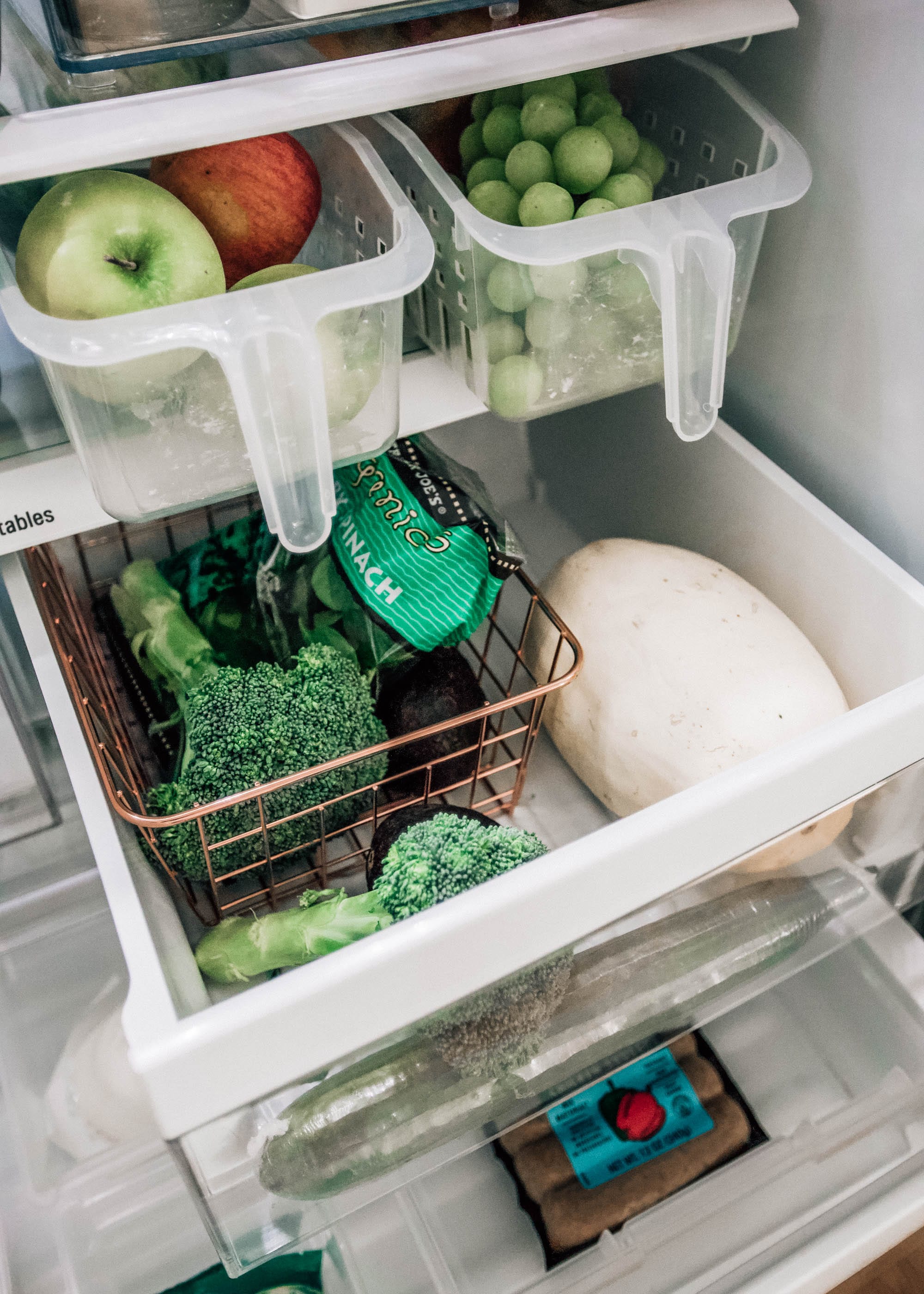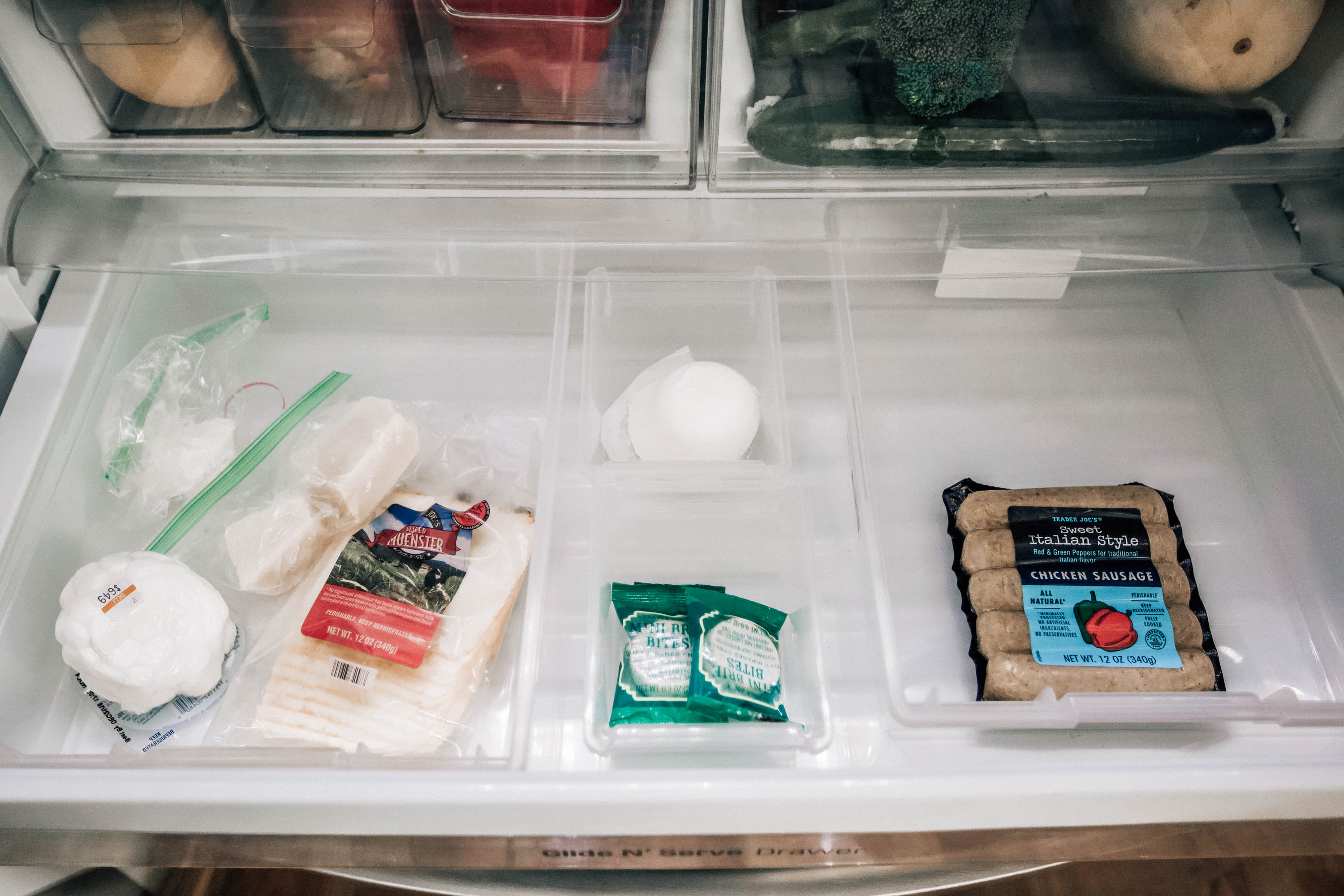 For the cheese/meat drawer, I'm pretty sure I bought simple office organizers… but they get the job done! I needed something short and wide that would fit all of our cheese selections lol and our chicken sausage, deli turkey, and fish. I also added mini ones in the middle for individually wrapped cheese/snack cheese. This entire drawer should honestly be dedicated to cheese. These were the exact containers I bought for our cheese/meat drawer.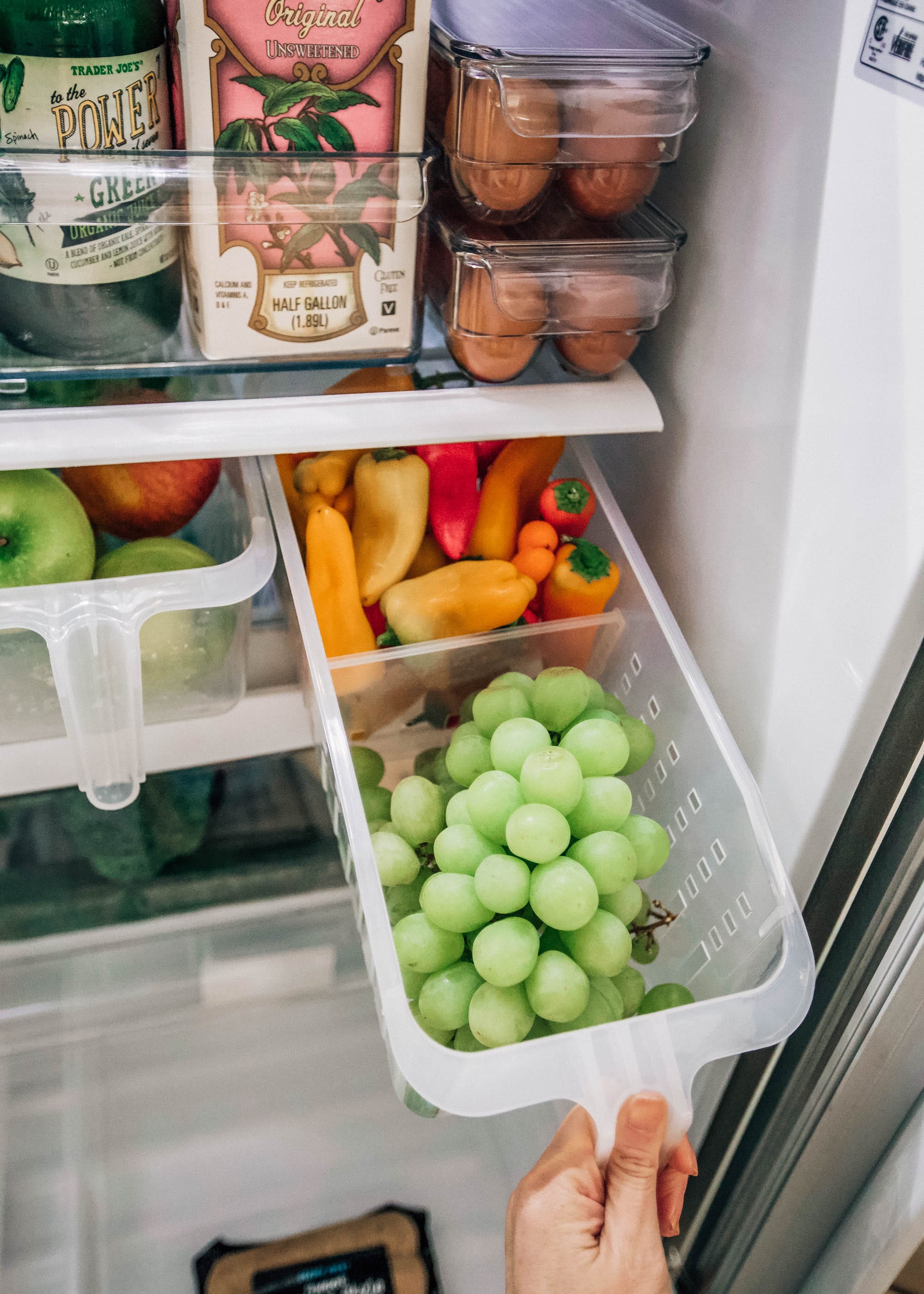 To keep our produce organized, I decided to get three of these deep skinny containers for our limes/lemons, peppers, and onions. Every single week, we stock up on these items so I wanted to make sure this drawer was as organized as possible and easy to find everything. Since our two veggie drawers filled up quickly, I found these produce containers at Walmart and LOVE THEM. It's almost like they add another deep drawer to the fridge and I love that they are so long (they could be a tiny bit longer though). I'll link them here but your nearest Walmart probably has them in stock too.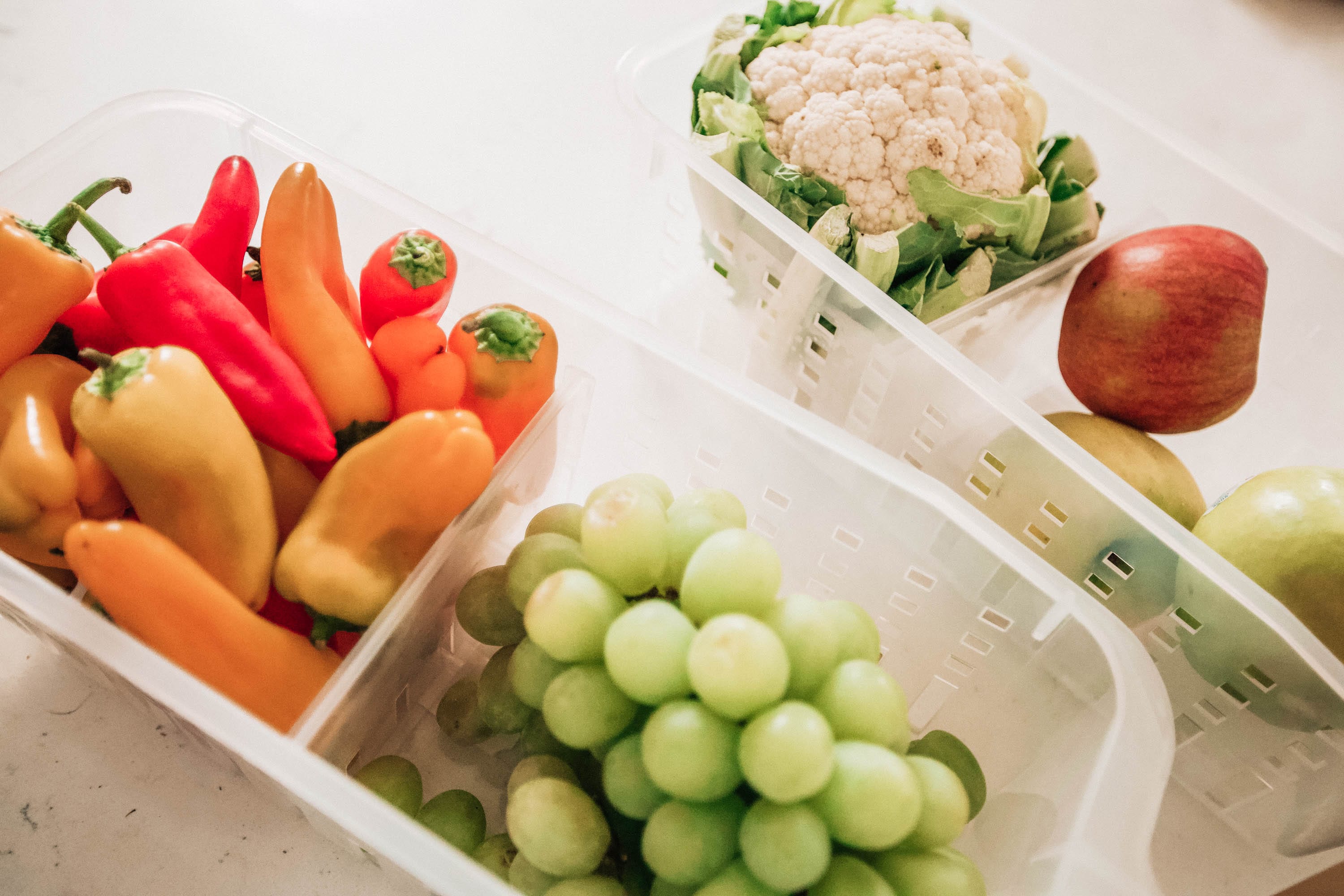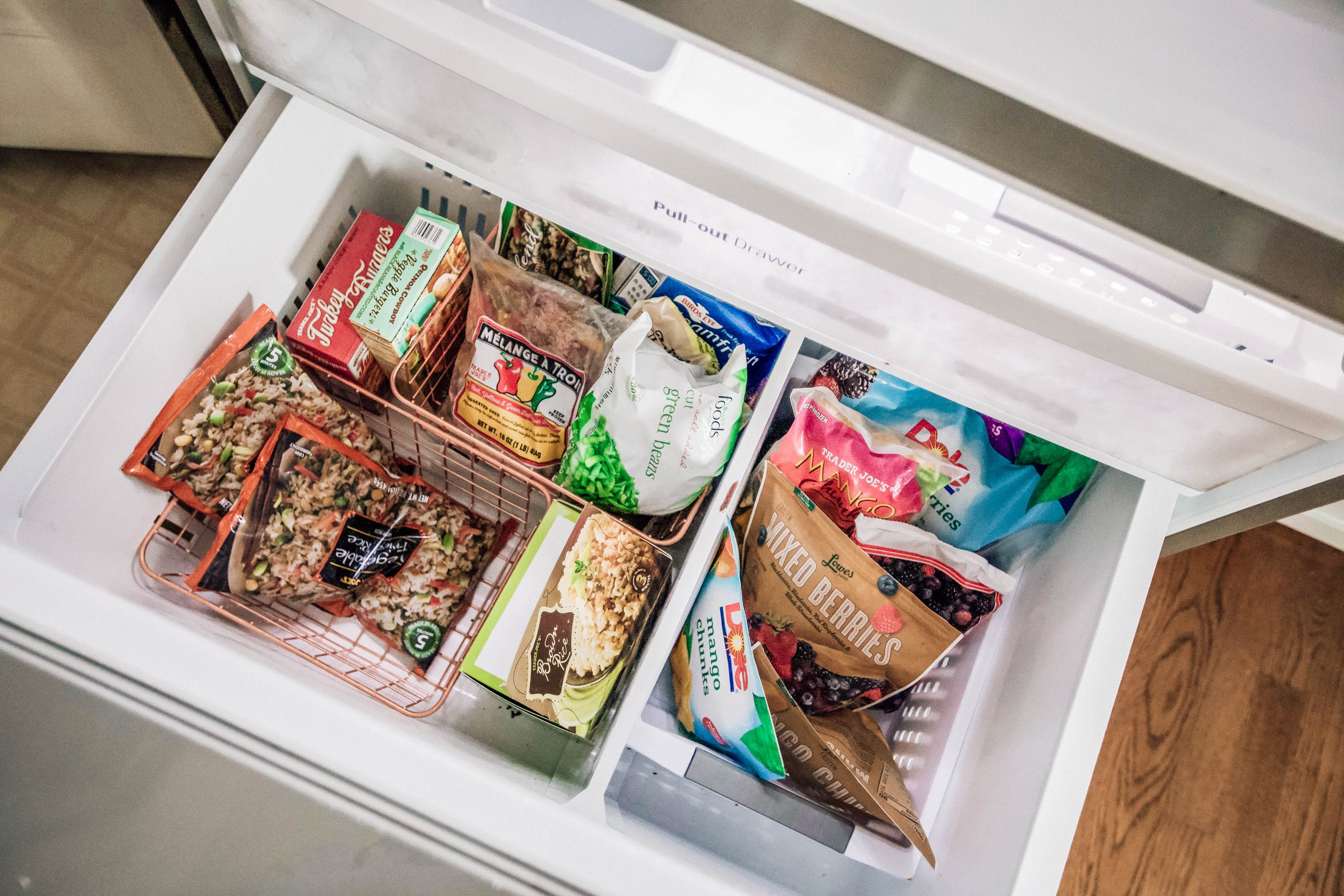 For our bottom drawer freezer, I knew I wanted to categorize it into types of meals: smoothies (frozen fruit), frozen vegetables, frozen carbs (like my weakness, vegetable fried rice), and frozen "meat" aka turkey or veggie burgers. This container was the perfect size (and price) to organize all of the frozen fruit and I used these smaller metal baskets to organize the vegetables and rice.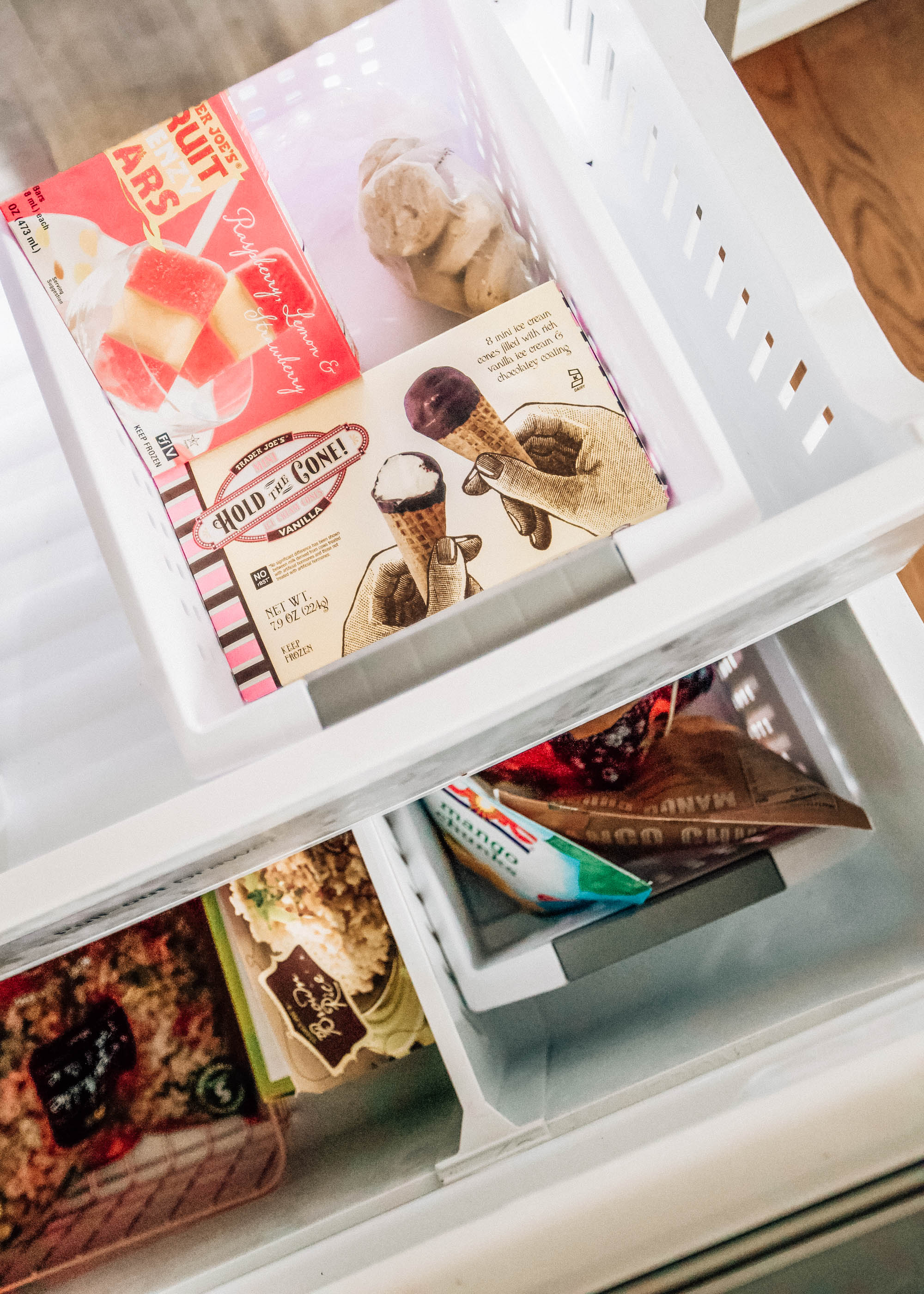 I used the exact same container I did for the frozen fruit to organize popsicles/ice-cream/all the desserts in the top freezer drawer.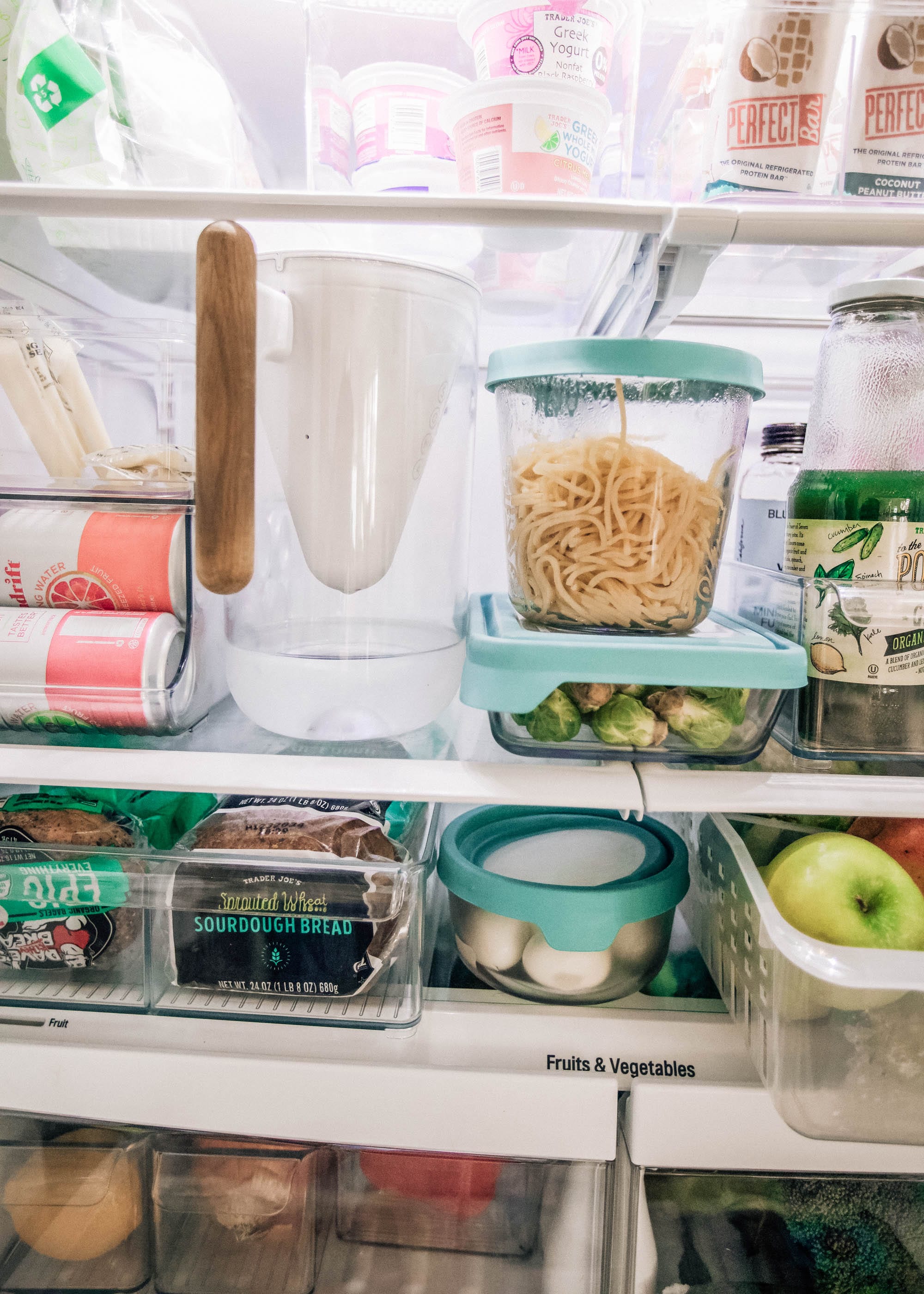 And that's how I organized the fridge! Since everything has a designated spot now, I know what to stock up on quickly each weekend and it helps me not overbuy food I know I won't eat. It also helps me realize that I actually have a lot of options and don't need to eat out as often. Hopefully this inspires you to do some organizing in your kitchen and I can't wait for the next tidying up project!