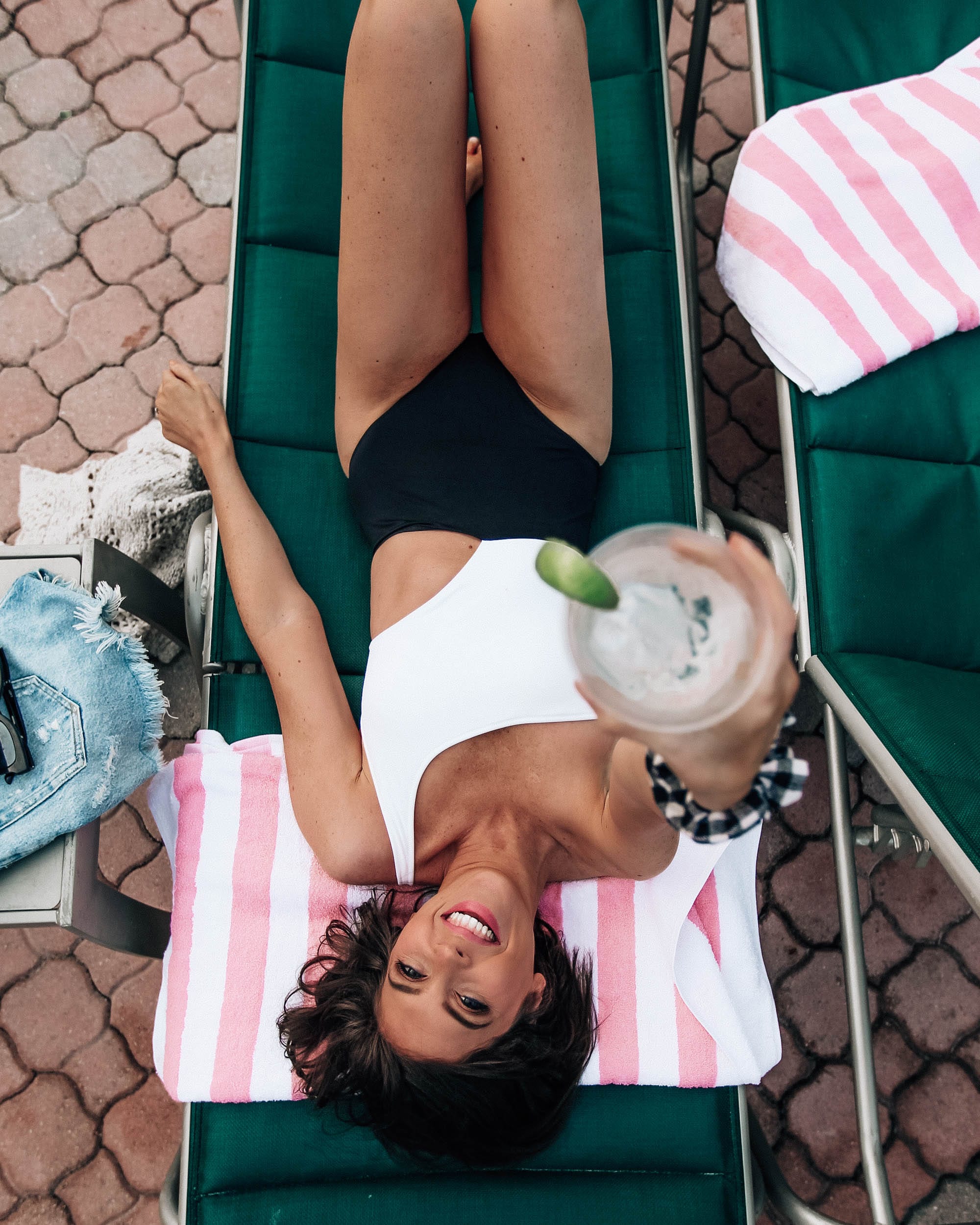 While I personally don't have any vacations officially booked at the moment, my mind has been wandering thinking of warmer weather and beach days! I think it was the week of 70 degree weather we were lucky to have last week and the dreary rain we've had these past few days. I've actually been wanting to plan a trip with TJ to Puerto Rico so we'll see. Either way, I've had some DM's come in asking about what to pack for your upcoming vacations (take me with you please) so I figured today would be a great day to share some of my favorite vacation staples! To make it easy, every image below can be clicked on and will take you straight to the item's website.
*images above are clickable*
There are SO many cute finds out there, especially swim and shoes! I always stick to my favorite denim shorts (these and these) but I definitely plan to stock up on some new sandals and wedges this year. TJ had a work trip that was cancelled this week so I've been enjoying this week with him and am excited for a fun galentine's event tomorrow! Incase you missed my last post, I shared my fridge organization experience here.